Afghanistan
Herat Court Sentences Money Smuggler to 3 Years Jail
[Tolo News] A man in western Herat


...a venerable old Persian-speaking city in western Afghanistan, populated mostly by Tadjiks, which is why it's not as blood-soaked as areas controlled by Pashtuns...


province has been sentenced to three years jail for attempting to smuggle almost US$1million to Iran, officials said Thursday.

The Herat Primary Court also ruled on Wednesday that the man should pay a fine of $900,000 -- the amount confiscated from him -- and it should be paid into the state treasury.

Herat resident Faiz Ahmad was captured a few months ago carrying US$900,000 in cash at a border crossing with Iran. He is said to have admitted that the money was his and he was trying to transfer it out of the country.

"After investigating this case, he is sentenced to three years of serving in prison and penalized a US$900,000 cash fine," said the Herat primary court judge Ghulam Rasoul Mansour.

Under Afghan law, it is illegal to transfer cash of more than 1 million Afghanis or its equivalent in a foreign currency to another country.

It is first time in at least a year that a money smuggler has been sentenced to prison in Herat. Judicial institutions say that several other cases are under investigation.

The Herat Primary Court also sentenced a man to three years imprisonment for robbing valuable stones from the shrine of Gawhar Shad Begum's dome.

"This man was charged for the robbery of rocks and the court sentences him to three years jail," Mansour ruled.

Posted by: Fred || 11/23/2012 00:00 || Comments || Link || E-Mail|| [500 views] Top|| File under:
Lawmakers, Scholars React to Taliban Call for End to Executions
[Tolo News] The Taliban demand to stop the execution of prisoners involved with the

turban

group met with fierce backlash on Thursday with at least critic calling it "the joke of the century".

Fourteen prisoners were hanged this week, a number of whom were sentenced for their involvement with Taliban-led

suicide kaboom

s in Afghanistan.

The Taliban reacted to the executions with a threat that it will attack groups who do not seek to prevent the executions carried out by the Afghan government.

"We want the United Nations


...boodling on the grand scale...


, Islamic countries, international human rights
...which are usually entirely different from personal liberty...
organizations and the

Red Thingy

to prevent prisoners' execution. If they have not prevented it Kabul and the involved agencies will face strong attacks by the group," it said in a statement to the media.

Parliamentary committee for women's affairs pointed out that the Taliban regularly executes people without a formal trial.

"Did the Taliban consider human rights when they killed the woman [Najiba] in Ghorband district of Parwan province? Did she not have rights? I believe that the Taliban doesn't know what human rights are," committee leader Fawzia Kofi said.

Executive Director of the Afghan Civil Society Forum Aziz Rafee concurred.

"The Taliban don't believe in human rights. So we can name their statement as the joke of century," he told TOLOnews.

Religious scholars said that fair punishment for those who have killed innocent people is allowed under Islam.

"The killing of innocent people and women is forbidden in Islam. But the government has the right to punish who kill innocent people," Mawlawi Abdul Hadee Hedayat told TOLOnews.

Previously, religious scholar and Kabul MP Abdul Rab Rasool Sayaf said the people who are doing suicide attacks should be hanged publicly.

"Islam's holy book The Koran says to kill those who do suicide attacks," the former Jihadi leader said in September.

"You hang five suicide attackers at the gates of Kabul and if you see bombers ever again, instead of them, hang me."

Fourteen people were executed on Tuesday and Wednesday with President Hamid Maybe I'll join the Taliban Karzai
... A former Baltimore restaurateur, now 12th and current President of Afghanistan, displacing the legitimate president Rabbani in December 2004. He was installed as the dominant political figure after the removal of the Taliban regime in late 2001 in a vain attempt to put a Pashtun face on the successor state to the Taliban. After the 2004 presidential election, he was declared president regardless of what the actual vote count was. He won a second, even more dubious, five-year-term after the 2009 presidential election. His grip on reality has been slipping steadily since around 2007, probably from heavy drug use...
's approval after being convicted of rape, murder and robbery, as well as those mentioned with

hard boy

links.

Posted by: Fred || 11/23/2012 00:00 || Comments || Link || E-Mail|| [466 views] Top|| File under: Taliban
Africa North
Libya probe into consulate attack stalls
Benghazi, Libya --
After more than two months, Libya's investigation into the attack on the U.S. Consulate in Benghazi appears in limbo. Key security commanders and witnesses say they were never questioned. No suspects have been named, and gunmen seen participating in the assault walk freely in the eastern Libyan city.

Hanging over the probe is a fear of reprisals from extremist militiamen. Farag al-Fazani, a young commander of a Libyan security force commissioned to protect the U.S. post at the time of the Sept. 11 attack, says he sees militants he recognizes from that chaotic night.

They recognize him too.

"I get death threats by phone (saying) you are an infidel and spilling your blood is permitted," said al-Fazani.

U.S. and Libyan leaders have sworn to hunt down those who carried out the assault, in which gunmen blasted their way into the consulate compound after nightfall and killed four Americans, including the U.S. ambassador to Libya, J. Christopher Stevens. Most officials and witnesses have blamed fighters from Ansar al-Shariah, an Islamic extremist militia in the city. But much remains unexplained - including what was the attack's motive, why did Libyan security pull back from the consulate and even what time the attack started, much less the bigger questions of whether outside terror groups like al Qaeda were involved.

The FBI, which sent a team to Tripoli immediately after the attack to work with Libyan investigators, has said nothing about its findings so far. From the Libyan side, there has been little sign of an investigation.

Meanwhile, U.S. Ambassador to the United Nations Susan Rice said Wednesday that her early account of the attack was based on the initial intelligence-community assessments and was always subject to review and updates.

She said she respects Arizona Republican Sen. John McCain, who has been critical of her, but says "some of the statements he's made about me have been unfounded, but I look forward to having the opportunity at the appropriate time to discuss all of this with him."

Her comments attributing the attacks to a mob enraged over an anti-Muslim video posted on YouTube were widely denounced by Republicans during the U.S. presidential campaign. The focus has fallen on Rice because she is believed to be President Obama's first choice to replace Secretary of State Hillary Rodham Clinton, who is not expected to stay on during his second term.


Posted by: Au Auric || 11/23/2012 00:00 || Comments || Link || E-Mail|| [392 views] Top|| File under:
Egypt's Muslim Brotherhood Calls for Jihad to 'Free PA'

Egypt's Muslim Brotherhood is calling for a jihad ("holy war") to liberate the Palestinian Authority areas. "Jihad is obligatory" for Muslims, top Islamic cleric Mohammed Badei said, adding that peace deals with Israel are a "game of grand deception".


Badei added that there have been enough negotiations and that the "enemy knows nothing but the language of force." The Muslim Brotherhood and its members – of which Egyptian President Mohammed Morsi is one – do not recognize and refuse to hold direct talks with the State of Israel.

The call came just one day after the Brotherhood's former presidential candidate, who won the national election in June, sealed a ceasefire between Israel and Gaza's ruling Hamas terrorist organization.

Brokered by Morsi and U.S. Secretary of State Hillary Clinton, the agreement officially went into effect at 9:00 p.m. Wednesday night.

Under the ceasefire, no terrorist group is to fire any rocket, missile or mortar shell at southern Israel. The Israeli army is to cease air strikes, and open the Gaza border crossings.

The crossings have been opened daily for extended hours on most days for nearly for a year, with some exceptions, in any event. They have been closed on major holidays and during high security incidents in which major threats are detected.

Although terrorist groups continued their rocket fire at southern Israeli cities and towns for several hours after – wounding a number of civilians and traumatizing countless others – by morning the skies were mostly quiet.

There were some sporadic terror attacks around the country, and alleged "erroneous activations" of Israel's Color Red incoming rocket alert siren in southern Israeli communities.

Posted by: Au Auric || 11/23/2012 00:00 || Comments || Link || E-Mail|| [1444 views] Top|| File under:
Arabia
General vows to convert camp to public park
[Yemen Post] The defected military commander Ali Mohsin Saleh has vowed to convert the headquarters of the First Armored Division in the capital Sana'a into a public park.

An Emirati newspaper, Al-Khaleej, has quoted well-informed sources as saying that Mohsin expressed readiness to meet demands of evacuating the capital Sana'a from military camps.

Mohsin also emphasized that he will hand over the vast headquarters located in the heart of Sana'a to the municipal authorities of Sana'a, the newspaper added.

Mohsin, who declared his support to Yemen's uprising against the former president President-for-Life Ali Abdullah Saleh


... Saleh initially took power as a strongman of North Yemen in 1977, when disco was in flower, but he didn't invite Donna Summer to the inauguration and Blondie couldn't make it...


, frequently expressed his readiness to accept any decisions that are issued by Hadi, though Saleh's relatives resisted most decrees of Hadi.

Yemeni parities have called President Abdurabu Mansour Hadi


...the second and possibly the last president of Yemen, successor to former President-for-Life Ali Abdullah Saleh...


to take military camps out of the capital Sana'a after a weapon depot went kaboom! inside the First Armored Division on October.The

kaboom

caused horror and fears among people in neighboring zones of the First Armored Division as missiles fired in different directions. Meanwhile,
...back at the dirigible, Jack stuck the cigar in his mouth, stepped onto the gantry, and asked Got a light, Mac?
Von Schtinken stopped short, lowering the dagger and trying to control his features.
If you light that thing, Herr Armschtröng, he pointed out, his voice tense, we all die!...
Mayor of Sana'a Abdul-Kadir Hilal asked Hadi to firmly ordered to take all armies out of Sana'a, stressing that such armies pose dangers to safety of people.Yemeni political sides exchange accusations about inflaming instability and tensions in light of divisions among military units.Yemeni politicians always demand to end the division of the military, stressing that the division endangers the political settlement.


Posted by: Fred || 11/23/2012 00:00 || Comments || Link || E-Mail|| [525 views] Top|| File under: Arab Spring
China-Japan-Koreas
North Korea threatens repeat of island shelling
[Bangla Daily Star]
North Korea has threatened to repeat its 2010 artillery attack on a border island, as South Korea prepares to mark the second anniversary of the shelling today that left four dead.

"The commemoration... on Yeonpyeong Island will lead to the second Yeonpyeong Island disaster," a military

front man

said.

The November 23, 2010 shelling of the island killed two South Korean marines and two civilians in one of the most serious border incidents since the 1950-1953 Korean War.

Posted by: Fred || 11/23/2012 00:00 || Comments || Link || E-Mail|| [1515 views] Top|| File under: Commies
India-Pakistan
Blasts expose LEAs' neglect towards preserving crime scene
[Dawn] The twin blasts outside an Imambargah in Orangi Town on Wednesday not only exposed the approach of the law-enforcement agencies towards the importance of preserving the

scene of the crime

, but also showed a lack of disregard among rescue workers and overzealous broadcast media personnel for safety protocols, which made them vulnerable to a second attack.

The first blast was reported a few minutes after the sunset outside the Imambargah Haider-e-Karrar in Orangi Town No. 5. The

kaboom

attracted a large number of ambulances with dozens of rescue workers, mostly associated with the Edhi Foundation and Chhipa Welfare Association, followed by a number of

news hound

s from different media houses.

The scene of crime became a free-for-all, as barehanded rescue workers and police officials were seen handling the stuff outside the Imambargah that included parts of a
cycle of violence said to have been used in the attack and pieces of damaged property.

Officials recognised the fact that a huge crowd at the

scene of the crime

did not only cause loss of crucial evidence, but might have attracted a second

kaboom

.

"It's definitely our concern," said Munir Sheikh, the chief of the forensic division of the Sindh police. "It's primarily the responsibility of the law-enforcement agencies to secure the

scene of the crime

, which demands restricted movement of the people and no movement of objects until it's declared clear by the forensic people or

Sherlocks

."

He feared that the careless handling of the

scene of the crime

might resulted in a loss of some evidence of the first blast, though he said his team had managed to collect crucial evidence after the second

kaboom

.

The Wednesday blasts in Orangi Town came as a grim reminder of the twin May 2004 blasts outside the Pakistain American Cultural Centre (PACC) on Fatima Jinnah Road that killed a policeman and left a number of journalists as well as law-enforcement agencies' personnel injured.

An almost identical episode was witnessed some six years later in 2010 when at least 25 people were killed and over 100 others injured in a

roadside kaboom

blast near a bus packed with mourners going to a Chehlum procession on Shahrah-e-Quaideen.

Within an hour to that

kaboom

, another blast took place outside the emergency ward of the Jinnah Postgraduate Medical Centre, where relatives of those injured in the first attack, paramedics and media persons were present.

"The law-enforcement agencies must cordon off the

scene of the crime

, which unfortunately we have not witnessed in the recent incident," conceded Sharfuddin Memon, the adviser to the Sindh home department. "Only

Sherlocks

should be allowed there. There is a certain standard operating procedure to manage a

scene of the crime

but it's hardly followed."

Apart from police lethargic approach, he said, other reasons including mob reaction, media interest and hyper activism of rescue volunteers prevented the police from completely implementing the SOP.

"We are fighting a war on terror, but it's so unfortunate that we have been unable to follow some basics to handle the situation we confront after every few days," said Jameel Yusuf, a former chief of the Citizens-Police Liaison Committee. "The Wednesday incident should serve as a wake-up call for all the people and institutions involved in the process. The police must take volunteers and the community on board in such a situation to handle the situation, which would also share their burden and make the community realise about their role."

Posted by: Fred || 11/23/2012 00:00 || Comments || Link || E-Mail|| [384 views] Top|| File under: Govt of Pakistan
'Lack of evidence': GPO Chowk blast accused acquitted
[Dawn] An anti-terrorism court has acquitted the alleged

criminal mastermind

of GPO Chowk suicide

kaboom

that occurred on Jan 10, 2008, when the lawyers' movement for the restoration of the judiciary was at its peak.

The blast had occurred on Thursday, the day when lawyers used to take out a weekly protest rally. Police personnel deployed outside the Lahore High Court were targeted by the attacker.

The court acquitted the accused, Shahzad Ahmad, as prosecution failed to establish its case and produce any concrete evidence to prove his alleged role in the incident. Police had produced 88 witnesses.

The ATC judge, who was holding jail-trial, announced the verdict around 12 o'clock on Tuesday midnight in the presence of the accused, an official of Kot Lakhpat jail said and added that the judge took at least 20 hours to hand down the verdict.

Ahmad (34), a dentist and an alleged member of banned Tehrik-e-Taliban Pakistain (TTP) was tossed in the calaboose
You have the right to remain silent...
on April 26, 2008, from Lahore.

He is undergoing life imprisonment in another case pertaining to recovery of

kaboom

from a Wahdat Colony house that belonged to him. His appeal against the sentence is pending before the Lahore High Court.

Kite flying: The Lahore High Court sought on Wednesday a reply from the Punjab and city district governments on a petition seeking permission for kite flying in the province.

An office-bearer of the Kite Flying Association, Muhammad Saleem, filed the petition saying the Supreme Court had banned kite flying but the court had also defined certain parameters to allow the sport.

He said kite flying should be allowed in the light of Punjab Prohibition of Kite Flying Ordinance of 2001.

The petitioner said the government had been violating the ordinance and imposed a blanket ban on all kinds of kite flying. He prayed to the court to direct the respondents to allow kite flying in the province. The court adjourned hearing till Dec 6 and
directed the respondents to file reply.

Posted by: Fred || 11/23/2012 00:00 || Comments || Link || E-Mail|| [461 views] Top|| File under: Govt of Pakistan
Court for determining bomber's age
[Dawn] A local anti-terrorism court on Wednesday referred a suspected teenage

jacket wallah

to a local hospital for determination of age and ordered police to produce him again today (Thursday).

Police produced the suspect, a resident of Bara tehsil of Khyber Agency
, before Judge Ibrahim Khan under tight security.

The boy, who was enjugged
... anything you say can and will be used against you, whether you say it or not...
a day ago in Sarband area for wearing a

boom jacket

, was brought to the court on Khyber Road in an armoured personnel carrier. No one, including journalists, were permitted to enter the court.

According to an official of the court, the police personnel accompanying the boy requested the court to grant them his physical custody for investigation.

The judge observed that apparently, the boy was a juvenile.

The court ordered the medical superintendent of Lady Reading Hospital to conduct his medical examination to ascertain his age. According to police, the boy is around 13.

He was arrested on Tuesday along with his alleged handler, Jehangir, who is around 20 and has reportedly told police that he was a schoolteacher.

Jehangir was not produced before the court by police.

Some private television channels had aired footage on Tuesday night showing an official of the bomb disposal squad removing the

boom jacket

strapped to the body of the boy.

Posted by: Fred || 11/23/2012 00:00 || Comments || Link || E-Mail|| [455 views] Top|| File under: TTP
Kayani rules out army operation in Karachi
[Dawn] Chief of Army Staff (COAS) General Ashfaq Pervez Kayani


... four star general, current Chief of Army Staff of the Mighty Pak Army. Kayani is the former Director General of ISI...


on Thursday said there was no need of an army operation in Bloody Karachi


...formerly the capital of Pakistain, now merely its most important port and financial center. It may be the largest city in the world, with a population of 18 million, most of whom hate each other and many of whom are armed and dangerous...


and Rangers were performing their duties well in the city, DawnNews reported.

Speaking to media representatives on the sidelines of the D8-Summit, the army chief expressed his satisfaction over the current security arrangements deployed in the metropolis.

Lauding role of police and rangers for restoration of peace in the Sindh capital, Kayani said both the law enforcement agencies were performing their duties to the best of their abilities. "Contingents of police and rangers are deployed at all sensitive points in

Bloody Karachi

," he added.

Commenting on army's role during Muharram, he said the armed forces were ready to render any help for maintaining peace in the country during the

Moslem

holy month. "Army is ready to lay its hands in maintaining peace and controlling terrorism during Muharram," said Kayani.

He, however, said it was civilian government's prerogative to call armed forces for any help to maintain law and order in the country. "We can't take control of the situation on our own," he added.

Meanwhile,


...back at the buffalo wallow, Tex and his new-found Indian friend were preparing a little surprise for the bandidos...


Interior Minister Rehman Malik


Pak politician, Interior Minister under the Gilani government. Malik is a former Federal Investigation Agency (FIA) intelligence officer who rose to head the FIA during Benazir Bhutto's second tenure. Malik was tossed from his FIA job in 1998 after documenting the breath-taking corruption of the Sharif family. By unhappy coincidence Nawaz Sharif became PM at just that moment and Malik moved to London one step ahead of the button men. He had to give up the interior ministry job because he held dual Brit citizenship.


said the government is considering to temporarily suspending cellular services in order to thwart possible terrorist attacks as the holy day of Ashura draws closer.

Posted by: Fred || 11/23/2012 00:00 || Comments || Link || E-Mail|| [638 views] Top|| File under: Govt of Pakistan
Pak Taliban threatens Indians 'anywhere' to avenge Kasab's execution
[Times Of India.India Times] The Pak Taliban on Thursday pledged to attack Indian targets "anywhere" to avenge the execution of Ajmal Kasab, the lone survivor of the terrorist squad responsible for the November 2008 Mumbai attacks, and demanded that Kasab's body be returned to Pakistain for an "Islamic burial".

Tehrik-e-Taliban Pakistain

front man

Ehsanullah Ehsan said the TTP will conduct various attacks in India and anywhere to avenge the hanging of Kasab, without elaborating any further. The TTP, closely linked to al Qaeda, operates from Pakistain's ungoverned tribal belt along the country's border with Afghanistan.

"TTP demands that Kasab's body be returned to Pakistain for an Islamic burial," Ehsan said. "If they don't return his body to us or his family, we will capture Indians and not return their bodies," he warned. The Taliban will try to strike Indian targets anywhere, he added.

He also criticized the Pakistain government for failing to ask India to return Kasab's body after Indian authorities said Wednesday that Kasab was buried in the surrounding area of the jail in Pune where he was hanged. Indian authorities did not specify what burial rites were performed.

After Delhi requested for extra protection for its diplomats in Pakistain following the execution, Pakistain tightened security at the Indian embassy in Islamabad. Indian deputy high commissioner Gopal Baglay met his counterpart in the Pakistain foreign office Zohra Akbari, DG, South Asia, a day before Kasab's hanging, and handed a 'note verbale' requesting extra security cover.

Diplomatic sources in Islamabad confirmed that security measures at the Indian High Commission, which are already very extensive, were further tightened.

Pakistain foreign secretary Jalil Abbas Jillani told

news hound

s, "I am not aware of the threats that you are referring to, but as far as we are concerned, our position on the issue of terrorism has been consistent - we have condemned terrorism in Pakistain or in any part of the world as something that is unacceptable."

"As far as the question of security is concerned, the government of Pakistain is doing everything despite all the challenges to provide security not only to our own people but also members of the diplomatic community," he added, on the eve of a summit of developing countries being hosted in Islamabad.
Posted by: Fred || 11/23/2012 00:00 || Comments || Link || E-Mail|| [389 views] Top|| File under: al-Qaeda in Pakistan
Israel-Palestine-Jordan
Remote Control: How Obama Orchestrated Ceasefire
Little was heard from US president during military confrontation between Israel and

Hamas, always the voice of sweet reason,

, but behind the scenes, while visiting Burma and Cambodia, he was working overtime to pressure Netanyahu into agreeing to truce

Two months back: Barak Obama is dodging Benjamin Netanyahu and Mohammed Morsi at the UN General Assembly in New York. The president made tremendous efforts not to meet with any foreign leaders so as to ensure he would not be required to have his picture taken with either the Israeli prime minister or the egyptian president- a political act of a pre-election nominee.

This week, things looked very different. Israel received public support during the ongoing rocket salvos fired at its citizens and Egypt was crowned as the key actor in th ceasefire negotiations for ending Operation Pillars of Defense.

Obama's body was in Asia but his mind was in the Mideast
Obama was a one week voyage to Asia which culminated with a historical visit to Cambodia and Burma. Though his body was in Asia, the leader of the free world's mind was well in the Mideast.

Throughout his trip in South East Asia he was constantly on the phone with both Morsi and Netanyahu, before and after his meetings with the leaders of China and Japan. The president even made time to speak with both leaders during a dinner held as part of a summit of East Asian leaders.

His goal - creating the conditions needed for a ceasefire. Publically he praised Morsi and Netanyahu, and behind the scenes he was pressuring them to bring the conflict between Israel and Hamas to an end.

Egyptian incentive, American sentiment
Morsi, for those who don't recall, needs money- and lots of it.

The Egyptian economy is on the brink of collapse and the newly elected president is no longer a member of the underground opposition but rather a president who now has 85 million mouths to feed. Obama can grant him financial aid and help him receive additional funds from the IMF.

Obama and other high ranking American officials, such as
Hillary Clinton
... sometimes described as America's Blond Eminence and at other times as Mrs. Bill, never as Another Henry Kissinger ...
and Leon Panetta


...current SecDef, previously Director of the Central Intelligence Agency. Panetta served as President Bill Clinton's White House Chief of Staff from 1994 to 1997 and was a member of the United States House of Representatives from 1977 to 1993....


, have warned their Egyptian counterparts that Egypt is at risk of losing its aid from Congress, which is beginning to lose patience with Egypt.

Egyptian Ambassador to Washington Mohamed Tawfik, visited Capitol Hill several times this week in an attempt to convince congressmen on that Egypt is a serious and responsible actor.

On Wednesday, Tawfik met with Jewish Democratic Congressman Brad Sherman. The two discussed the current conflict in

Gazoo

as will as US-Egyptian security and economical relations.

On Sunday, during an interview for NBC's "Meet the Press," Republican Sen.
Lindsey Graham


... the endangered South Carolina RINO...


looked straight into the camera, pointed a finger and said: "Egypt, watch what you do and how you do it. You're teetering with the Congress on having your aid cut off if you keep inciting violence between the Israelis and the Paleostinians."

Helping Morsi help himself
Hamas was planning on a victory shot, but this was not what they were praying for.

The Islamist movement controlling

Gazoo

thought that maybe, just maybe, it would be able to draw the

Moslem Brüderbund

, together with President Morsi, into the fighting ring against Israel.

However,


a hangover is the wrath of grapes...


things developed differently. Morsi did indeed return his Ambassador from Israel in protest against the assault on

Gazoo

, and issued an aggressive anti-Israeli statement, but throughout the fighting, Egypt's side of the border remained quiet.

Moreover, Hamas suddenly became a threat to the

Moslem Brüderbund

government and Egypt, leading them to react accordingly.

America's ceasefire, Obama's real victory
The Americans are of course content with the ceasefire, as well as with its aftermath, as they know it was brokered by Egypt's first democratically-elected president.

Obama made a number of mistakes during his first term, including some that damaged the Israeli-Palastinain

grinding of the peace processor

, and also presented himself as the president who threw deposed Egyptian president Hosni Mubarak


...The former President-for-Life of Egypt, dumped by popular demand in early 2011...


under the wheels of the revolution.

After the outbreak of the current round of fighting, Obama threw the entirety of his support behind Israel. He publically stated that it is Israel's right to defend its residents. In addition he refused to publically object to an Israeli ground operation in

Gazoo

, even though behind the scenes he did everything in his power to prevent it.

The American president realizes he has no choice but to work with Morsi. The US administration identified the risks but also the great opportunities of restoring US influence to Egypt. In White House reports regarding a phone call between Morsi and Obama, Obama is reported to praised Morsi's part in the ceasefire as well as reiterating the importance of close cooperation between the two on issues of regional security.

The ceasefire remains fragile, but the process seems to have created a very positive basis for future cooperation between the US and the

Moslem Brüderbund

administrations, returning a hope for stability to the region.

Obama promised Netanyahu to assist in preventing arms and munitions smuggling into the Strip


How is that to be done by America, pray tell?

as well as restating his commitment to help seek funding for an additional Iron Dome missile defense battery, as well as additional supplementary systems required for securing Israel's safety.

There is no doubt that

President B.O.

has delivered the goods Israel needs for protection against ballistic as well as short range rockets, specifically in light of Iron Dome's success.

However,


a hangover is the wrath of grapes...


the real test for American and Egyptian relations lies in creating an apparatus for preventing rockets from reaching the

Gazoo

Strip.
Posted by: trailing wife || 11/23/2012 00:00 || Comments || Link || E-Mail|| [620 views] Top|| File under: Hamas
Haniya Calls on Factions to Respect Gaza Truce
[An Nahar] The

Hamas, always the voice of sweet reason,

prime minister of the

Gazoo

Strip, Ismail Haniya, on Thursday called on all Paleostinian factions to respect a truce deal reached with Israel a day earlier.

"I salute the resistance factions who have respected the agreement since it entered into force and I ask everyone to respect it and act accordingly," Haniya said in a

Gazoo

City speech.

Haniya also called on "the security services to follow up on the matter."

"We in the government bear the great responsibility of protecting our people and also protecting this agreement, which the occupation has committed to," he said.

A truce to end eight days of violence in and around

Gazoo

was agreed between Israel and Hamas and announced in Cairo on Wednesday evening, with Hamas expected to enforce its terms on the various

myrmidon

groups in the Paleostinian territory.

The deal calls on Israel to "stop all hostilities... in the land, sea and air, including incursions and targeting of individuals."

It also urges the Paleostinian factions to end "rocket attacks and all attacks along the border."

During the eight eight-day operation, the Israeli army said it hit more than 1,500 targets, as

Gazoo

Islamic fascisti fired 1,354 rockets over the border, of which 933 struck Israel and another 421 were intercepted by the Iron Dome defense system.

The Hamas-run health ministry said the air strikes killed 163 Paleostinians and

maimed

1,235, while in Israel five people, including a soldier, were killed by rocket fire and another 280

maimed

, army figures showed.

Posted by: Fred || 11/23/2012 00:00 || Comments || Link || E-Mail|| [408 views] Top|| File under: Hamas
Barak Says Israel Ready to Resume Gaza Raids if Truce Fails
[An Nahar] Defense Minister Ehud Barak warned on Thursday that Israel may resume its attacks on

Gazoo

at any time if a truce that ended a week of bloodshed fails to hold.

The ceasefire "can last nine days, nine weeks or more, but if it does not hold we will know what to do, and then of course we shall consider the possibility of resuming our (military) activity in case of shooting or provocation," he told public radio.

The morning after it took effect, the ceasefire was being honored in the

Gazoo

Strip, after eight days of cross-border violence that resulted in the deaths of 163 Paleostinians and five Israelis.

Obtained after an intense diplomatic push led by Egypt and the United States, the truce came into force at 19:00 GMT on Wednesday, based on text of the agreement.

Barak justified the Israeli government's decision to call off a threatened large-scale ground offensive in

Gazoo

, despite the mobilization of tens of thousands of reservists.

"Such an operation could have created a situation where we would have had to stay for years in the

Gazoo

Strip. I don't miss

Gazoo

, I'm sure

Hamas, always the voice of sweet reason,

does not feel nostalgia for what has been happening to it in recent days," he said.

Israel pulled its soldiers and settlers out of the

Gazoo

Strip in 2005 after a 38-year occupation. In December 2008, soldiers launched a fierce 22-day campaign against the

bad turban

s, killing more than 1,300 Paleostinians.

Barak said it would be impossible to bring down

Gazoo

's Hamas government without a complete Israeli re-occupation of the coastal territory.

"I'm not sure that would be the most intelligent thing to do," he said.

He said that the truce arrangement was not a formal treaty between Israel and Hamas, with whom the Jewish state says it does not negotiate.

"It is not an agreement, it is an unsigned paper," he told the radio.

"That does not mean it is not worth anything, but it only reflects the arrangements concluded between us and the Egyptians on one side and between Hamas and Egypt on the other, as well as the limitations that both parties accepted," he said.

"The most important point concerns the commitment of all the Paleostinian factions to cease all hostile activities against Israel, including firing rockets or attacks against the Israeli army along the border between

Gazoo

and Israeli territory.

"If peace continues to prevail, there is no reason not to allow Paleostinian farmers to cultivate their land up to the border fence," Barak said.

Posted by: Fred || 11/23/2012 00:00 || Comments || Link || E-Mail|| [392 views] Top|| File under: Govt of Syria
Who's in the News
27
[untagged]
9
Arab Spring
5
Govt of Pakistan
4
TTP
3
Govt of Syria
3
Hamas
2
al-Shabaab
2
Taliban
1
Houthis
1
Commies
1
al-Qaeda in Pakistan
1
Govt of Iran
1
Govt of Sudan
1
Hezbollah
Bookmark
E-Mail Me
The Classics
The O Club
Rantburg Store
The Bloids
The Never-ending Story
Thugburg
Gulf War I
The Way We Were
Bio
Merry-Go-Blog
Hair Through the Ages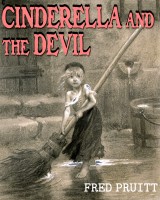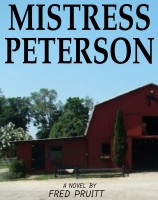 On Sale now!


A multi-volume chronology and reference guide set detailing three years of the Mexican Drug War between 2010 and 2012.

Rantburg.com and borderlandbeat.com correspondent and author Chris Covert presents his first non-fiction work detailing the drug and gang related violence in Mexico.

Chris gives us Mexican press dispatches of drug and gang war violence over three years, presented in a multi volume set intended to chronicle the death, violence and mayhem which has dominated Mexico for six years.
Click here for more information


Meet the Mods
In no particular order...


Steve White
Seafarious
Pappy
lotp
Scooter McGruder
john frum
tu3031
badanov
sherry
ryuge
GolfBravoUSMC
Bright Pebbles
trailing wife
Gloria
Fred
Besoeker
Glenmore
Frank G
3dc
Skidmark
Alaska Paul



Better than the average link...



Rantburg was assembled from recycled algorithms in the United States of America. No trees were destroyed in the production of this weblog. We did hurt some, though. Sorry.
3.214.184.223