Afghanistan
Karzai pledges to 'hunt' for Malala's attackers
[Dawn] fghan President Hamid Maybe I'll join the Taliban Karzai
... A former Baltimore restaurateur, now 12th and current President of Afghanistan, displacing the legitimate president Rabbani in December 2004. He was installed as the dominant political figure after the removal of the Taliban regime in late 2001 in a vain attempt to put a Pashtun face on the successor state to the Taliban. After the 2004 presidential election, he was declared president regardless of what the actual vote count was. He won a second, even more dubious, five-year-term after the 2009 presidential election. His grip on reality has been slipping steadily since around 2007, probably from heavy drug use...
on Saturday promised to hunt for the Taliban attackers who shot Pak teenage activist Malala Yousafzai for speaking up for girls' rights to education.

The Pak Taliban has admitted shooting Malala in the head on a school bus a month ago to punish her for the "crime" of campaigning for girls' rights to go to school in the

jihad boy

s' former Pak stronghold of Swat.

"Afghanistan will hunt for Malala's attackers," Karzai said in an interview with India's CNN-IBN television network, aired as he began a four-day visit to the South Asian nation and as the world marked "Malala Day".

Miraculously the 15-year-old survived the shooting and her courage, which won the hearts of millions around the world, prompted the United Nations


...an organization which on balance has done more bad than good, with the good not done well and the bad done thoroughly...


to declare Saturday a "global day of action" for her.

Speaking about Malala, who is recovering in a British hospital, Karzai accused Islamabad of having armed and trained the teenager's assailants.

"Terrorism is a snake and when you train a snake, you can't expect it will only go in the neighbour's house," he said. "When the attack on Malala happened, this proved our point," he added.

"The earlier they (the Paks) accept it and fight radicalism, the better for us, the better for Pakistain and the better for India," Karzai said.

The

Afghanistan's Caped President

regularly accuses Pakistain of supporting Taliban Islamist

gunnies

trying to topple his government -- a charge Islamabad denies.
Posted by: Fred || 11/11/2012 00:00 || Comments || Link || [336066 views] Top|| File under: Govt of Pakistan
Diplomats In Benghazi Questioned U.S. Reliance On Local Militia
A McClatchy article:



Even before the deadly Sept. 11 attack on the U.S. consulate, diplomats from other nations and Libyan security officials had questioned the wisdom of a U.S. decision to rely primarily on members of a local militia to protect its compound here. Diplomats here say: Don't expect local forces to protect you when they can't even protect themselves against local extremists and terrorists groups in a city now defined by reprisal attacks. Others have suggested that the U.S. officials may have felt such a step was unnecessary because the CIA had established offices about a mile away and had promised to send security officers to the consulate, if needed. All of the diplomats interviewed for this story said they were unaware of the CIA station's existence.

Who was responsible for determining how the United States protected its consulate here remains unclear two months after Stevens' death. According to the State Department, the ambassador makes all security decisions, though they can be overruled from Washington. The chief security officer at the U.S. Embassy in Tripoli from September 2011 until July testified that he had requested additional security. Charlene Lamb, the deputy assistant secretary for diplomatic security, defended the security procedures that had been taken in Benghazi, telling the hearing that there were five American security guards -- the number recommended -- along with Libyans in Benghazi when the attack took place.

It is unknown what Stevens' own position on security in Benghazi was. A Western diplomat here said the trip was Stevens' first extensive visit to Benghazi since he'd assumed the ambassador's post in May. The diplomat expressed surprise that Stevens hadn't been evacuated at the first sign of trouble. "We used to take training from the Americans" on diplomatic security, he said.

One last thing: Note this time-stamp:

Published: Friday, November 9, 2012 at 11:22 p.m.
Last Modified: Friday, November 9, 2012 at 11:22 p.m.

Posted by: Pappy || 11/11/2012 00:34 || Comments || Link || [336065 views] Top|| File under:
Expanded military force in Mali plotted
ABUJA: African nations on Friday plotted a military force to retake rebel-occupied northern Mali as ministers met on a strategy that included a possible expanded mission of 5,500 troops.


How much is Uncle Sugar going to have to kick in?

The proposal discussed by foreign and defense ministers from the 15-nation Economic Community of West African States could see the bloc commit 3,200 troops and other countries a further 2,300, said a source familiar with the talks.

Representatives from South Africa, Mauritania, Morocco, Libya, Algeria and Chad would also be invited to participate in a regional summit on the military strategy set for today in the Nigerian capital Abuja, the source said.


With all these meetings the intervention should take place in about ... oh, 2015 or so...

"ECOWAS defense chiefs have proposed a change in the composition of the troops to be deployed," the source from the bloc said. "They are recommending to the summit 5,500 troops as against the initial proposition of 3,200 by ECOWAS. The difference is expected to be contributed by non-ECOWAS states which have signified interest to contribute troops."

The ministers' meeting ended late Friday after adopting a report ahead of Sunday's summit. A portion of the report seen by an AFP journalist stressed that talks were the preferred means to resolve the crisis, but warned "dialogue was not open-ended."
It spoke of a "leading role" for Mali in military and diplomatic efforts as well as "the leadership role of ECOWAS in the deployment of an African-led international force".
The leader of a Malian militia meanwhile said that local people were ready to rise up against the rebels.

"The local population is ready to go to war against these people because they've finally understood that they're not dealing with terrorists," Seydou Cisse, the leader of the Ganda-Iso self-protection militia in northern Mali, told AFP from Niger's capital Niamey.

Cisse, whose militia was defeated by the militants when they seized control of the region, said he was in "advanced talks" with authorities in Niger and Mali for his troops to take part in a military intervention.

"We have 2,000 young hard boyz men assembled in Mopti (central Mali) and ready to fight. The sons of the territory must liberate their area," he said, calling war "inevitable".

The military plan discussed at the meeting in Abuja on Friday would eventually be sent for approval at the UN Security Council, which on Oct. 12 set a 45-day timeframe for ECOWAS to come up with a blueprint for intervention. It would be delivered through the African Union's Peace and Security Council.

At the same time, attempts at dialogue are ongoing to resolve the Mali crisis,


Preferably with everyone keeping their cash...

which analysts have warned poses potential problems to other countries in West Africa at risk of violence from militants.

"The urgent need to halt the mafia and criminal practices of terrorist groups and the atrocities committed with impunity by the extremists requires a strong mobilization on behalf of Mali," ECOWAS Commission President Kadre Desire Ouedraogo said at the opening of Friday's talks.

He said ECOWAS should pursue a dual approach of dialogue and military pressure allowing it to "stand by Mali... and help her regain her territorial integrity (and) dismantle terrorist networks."
Posted by: Steve White || 11/11/2012 00:00 || Comments || Link || [336075 views] Top|| File under:
Tuareg group warns of failure in Mali military intervention
[Daily Nation (Kenya)] The main Tuareg rebel group in northern Mali warned on Saturday that any foreign military intervention to remove the Islamists would fail without its support.

The National Movement for the Liberation of Azawad (MNLA) -- a secular separatist group -- conquered northern Mali early this year but was soon overpowered by groups with ties to Al-Qaeda and regional drug-trafficking.

"Any military intervention by the sub-region or the international community is doomed if it does not rely on the MNLA," said an open letter posted on the group's website.

The document was signed by MNLA officials Hamma Ag Mahmoud and Moussa Ag Assarid and addressed to the United Nations


...aka the Oyster Bay Chowder and Marching Society...


, European Union


...the successor to the Holy Roman Empire, only without the Hapsburgs and the nifty uniforms and the dancing...


, African Union


...a union consisting of 53 African states, most run by dictators of one flavor or another. The only all-African state not in the AU is Morocco. Established in 2002, the AU is the successor to the Organisation of African Unity (OAU), which was even less successful...


and regional bloc ECOWAS.

The warning comes as ECOWAS leaders meet in an emergency summit in Nigeria to plot a military strategy for the reconquest of northern Mali.

Islamist groups affiliated to the regional branch of Al-Qaeda have implemented an extreme form of sharia in northern Mali, amputating, whipping or lynching offenders.

The West has expressed growing concern that the vast region -- larger than

La Belle France

or Texas -- now under Islamist control could become what Afghanistan was to Al-Qaeda a decade ago.

ECOWAS says it has more than 3,000 troops ready to enter Mali and help the embattled interim government in Bamako wrest back control of the country's northern half.

The MNLA, which briefly proclaimed the independence of Azawad before being overpowered by the Islamists earlier this year, argues any foreign force needs its expertise to claim the upper hand.

"The MNLA has a perfect command of desert warfare and local sociological realities. It has knowledge of the terrain and enjoys the support of the local population," the letter said.

Another Tuareg official, Moussa Ag Attaher, told an Algerian newspaper that he MNLA "supported all dialogue channels to solve the Malian conflict and therefore opposed the supporters of an intervention."

Posted by: Fred || 11/11/2012 00:00 || Comments || Link || [336061 views] Top|| File under: Ansar Dine
W. Africa plots expanded military force in north Mali
[Daily Nation (Kenya)]
The proposal discussed by foreign and defence ministers from the 15-nation Economic Community of West African States could see the bloc commit 3,200 troops and other countries a further 2,300, said a source familiar with the talks


Attempts at dialogue are ongoing to resolve the Mali crisis, which analysts have warned poses potential problems to other countries in West Africa at risk of violence from Islamist extremists


On Thursday, UN special envoy for the Sahel Romano Prodi, the former Italian prime minister and ex-president of the European Commission, said every effort would be made to avoid military intervention
Posted by: Fred || 11/11/2012 00:00 || Comments || Link || [336065 views] Top|| File under: Ansar Dine
Europe
French Bishops Sound Alarm Over Rising Islamophobia
[An Nahar] Leading bishops have voiced alarm at a rise in anti-Islamic sentiment in

La Belle France

and admitted that hardening attitudes within the Roman Catholic church are fueling the trend.


Any concern from the leading bishops about hardening attitudes within Islam?


In comments that will add to pressure on President Francois Hollande


...the Socialist president of La Belle France, and a fine job he's doing of it...


to respond to demands from

La Belle France

's large

Moslem

community to speak out on the issue, the Bishop of Angouleme, Claude Dagens, said he was profoundly concerned by recent developments.

"It is with much pain that I notice the emergence of a Catholic Islamophobia


...the irrational fear that Moslems will act the way they usually do...


, in the same way that there has been a Catholic anti-semitism for centuries," Dagens told Agence

La Belle France

Presse in an interview on the sidelines of an assembly of French bishops here.

Dagens said his concerns had been heightened by the controversial "

Moslem

demographics" presentation made at the Vatican last month in which Cardinal Peter Turkson predicted that Islam would eventually become the dominant religion in Europe.

The Vatican subsequently distanced itself from a film which included a claim that

La Belle France

could have a majority of

Moslem

s within four decades, but Dagens acknowledged that the episode reflected a worrying shift in attitudes.

"We are living in a society where fear is seeping into every corner. That's true for

Moslem

s but also for Catholics."

Dagens comments, echoed by a number of his colleagues here, came in the wake of a call by

La Belle France

's

Moslem

Council, the main representative body for the country's estimated five million

Moslem

s, for the President to publicly condemn Islamophobia.

Behind the call lies resentment based on a perception that Hollande and his ministers have given greater priority to combating a recent rise in anti-semitism than they have to defending the

Moslem

community in the face of a parallel trend.

Earlier this month, Hollande vowed that

La Belle France

would wage a relentless fight to eradicate anti-semitism from society, describing it as a "national cause."

Abdellah Zekri, one of the leaders of the

Moslem

Council, called for

La Belle France

's Islamic community to be offered similar support.

"Given the rise in the number of Islamophobic acts and anti-

Moslem

racism, we want a formal declaration from the President of the Republic that includes the

Moslem

s of

La Belle France

in this national cause," Zekri said.

Posted by: Fred || 11/11/2012 09:34 || Comments || Link || [336083 views] Top|| File under: Global Jihad
French Nationalists in Paris Protest Extreme Islam
Hundreds of French nationalists have demonstrated in Paris against Islamist extremism, chanting the French anthem and saying the religion has no place in the country.

Protester Romain Cyiril says, "France was always a welcoming country, but for the first time we have to deal with a religion which can't and doesn't want to integrate itself."

Three weeks ago, dozens of far-right French activists stormed an unfinished mosque to protest immigration policies that have made France home to Western Europe's largest population of Muslims. There are an estimated 5 million or more Muslims in this nation of 65 million, although under French law the government does not track religion.

The French government has denounced anti-Islam extremists.

Saturday's protest was organized by a nationalist group called the Republican Resistance.
Posted by: tipper || 11/11/2012 03:38 || Comments || Link || [336074 views] Top|| File under:
India-Pakistan
Pakistan marks 'Malala Day', poor children to get cash for school
[Al Ahram] The families of more than 3 million poor children in Pakistain will receive cash stipends if their children go to school, the government said as officials prepared to mark "Malala Day" on Saturday in support of a schoolgirl shot by the Taliban.

UN officials declared Malala Day one month after 15-year-old Malala Yousufzai and two of her classmates were shot by the Pakistain Taliban. She had been targeted for speaking out against the insurgency.

In the days following the shooting, Yousufzai became an international icon and world leaders pledged to support her campaign for girls' education. She is now recovering in a British hospital.

On Friday, Pak president Asif Ali Zardari added his signature to petitions signed by more than a million people urging Pakistain to pay stipends to families who put their girls in school in honour of Malala.

"Malala's dreams represent what is best about Pakistain," said former British Prime Minister Gordon Brown
... the hapless former British PM ...
as he presented the petitions to President Zardari.

Tens of thousands of Britons have called on the government to nominate Malala Yousufzai for a Nobel Peace Prize for her work promoting girls' education.

On Friday, the government announced that poor families will now receive $2 a month per child in primary school.

The programme will be funded by the World Bank and

Britannia

and distributed through the government's Benazir Income Support Programme, designed to give small cash payments to needy families. The families in the programme already receive $10 a month for basic expenditure.

After a stipend programme was put in place in Pakistain's Punjab province, a World Bank study found a nine per cent increase in girls' enrolment over two years, said Alaphia Zoyab, the South Asia campaigner for internet activist group Avaaz.
Posted by: Fred || 11/11/2012 00:00 || Comments || Link || [336095 views] Top|| File under: Govt of Pakistan
PML-N, Taliban think similarly, alleges Kaira
[Dawn] Information Minister Qamar Zaman Kaira on Saturday said Malala Yousufzai was symbolic of the school of thought followed by Zulfikar Ali Bhutto


...9th PM of Pakistain from 1973 to 1977, and 4th President of Pakistain from 1971 to 1973. He was the founder of the Pakistain Peoples Party (PPP). His eldest daughter, Benazir Bhutto, would also serve as hereditary PM. In a coup led by General Zia-ul-Haq, Bhutto was removed from office and was executed in 1979 for authorizing the murder of a political opponent...


and Benazir Bhutto


... 11th Prime Minister of Pakistain in two non-consecutive terms from 1988 until 1990 and 1993 until 1996. She was the daughter of Zulfikar Ali Bhutto, founder of the Pakistain People's Party, who was murdered at the instigation of General Ayub Khan. She was murdered in her turn by person or persons unknown while campaigning in late 2007. Suspects include, to note just a few, Baitullah Mehsud, General Pervez Musharraf, the ISI, al-Qaeda in Pakistain, and her husband, Asif Ali Zardari, who shows remarkably little curiosity about who done her in...


, adding that, the Pakistain

Moslem

League -- Nawaz (PML-N) followed the school of thought of the Taliban, DawnNews reported.

Speaking at a

presser

in Bloody Karachi


...formerly the capital of Pakistain, now merely its most important port and financial center. It may be the largest city in the world, with a population of 18 million, most of whom hate each other and many of whom are armed and dangerous...


, Kaira said PML-N chief
Nawaz Sharif


... served two non-consecutive terms as prime minister, heads the Pakistain Moslem League (Nawaz). Noted for his spectacular corruption, the 1998 Pak nuclear test, border war with India, and for being tossed by General Musharraf...


had also been accused of taking funds from the late Osama bin Laden


... who has made the transition back to dust...


.

The minister added that in the wake of the Supreme Court's verdict in the Asghar Khan case, the government elected as a result of the 1990 elections had lost its legal standing.

He said both governments headed by Benazir Bhutto were

tossed

through bogus mandate.

Kaira added that advertising campaigns using fake names had also been run against the PPP.

The minister added that Ghulam Mustafa Jatoi was used during the campaign for the creation of the Islami Jamhoori Ittehad (IJI) and was later discarded in order to bring in Nawaz Sharif as the prime minister.
Posted by: Fred || 11/11/2012 00:00 || Comments || Link || [336064 views] Top|| File under: Govt of Pakistan
Terrorists have no ethnic, national affiliations: Iftikhar Hussain
[Dawn] Khyber-Pakhtunkhwa


... formerly NWFP, still Terrorism Central...


Information Minister Mian Iftikhar Hussain on Saturday said that regardless of ethnic identity, those who engaged in terrorist activities were terrorists, DawnNews reported.

He said

gunnies

had no national affiliations, adding that, the army should eliminate them, adding that, he was not afraid of

gunnies

and had exposed them.

The minister said the country's previous governments were afraid of speaking to the international community on Pakistain's terrorism problem.

He said Beautiful Downtown Peshawar


...capital of Khyber Pakhtunkhwa (formerly known as the North-West Frontier Province), administrative and economic hub for the Federally Administered Tribal Areas of Pakistan. Peshawar is situated near the eastern end of the Khyber Pass, convenient to the Pak-Afghan border. Peshawar has evolved into one of Pakistan's most ethnically and linguistically diverse cities, which means lots of gunfire.


was not only celebrating Malala Day on Saturday, it was, in fact, celebrating all those brave men and women who had given sacrifices against the scourge of terrorism.

The minister thanked the international community for standing up for Malala.

He said Pakistain, Afghanistan and the United States would have to fight terrorism through a joint strategy, adding that, whether the decision would be to launch an operation or to engage in talks, the three countries should remain united.

Posted by: Fred || 11/11/2012 00:00 || Comments || Link || [336071 views] Top|| File under: Govt of Pakistan
Imran asks Nawaz to quit politics
[Dawn] Pakistain Tehrik-e-Insaaf Chairman Imran Khan

... aka Taliban Khan, who is the lightweight's lightweight...
says he is ready to quit politics if someone proves that he has taken funds from the ISI.

He was talking to the media at 11th International Cancer Symposium organised by Shaukat Khanum Memorial Cancer Hospital here on Friday.

"I reject the allegations of getting money from the ISI and am ready to quit politics if it is proved that I've taken money from the ISI," he told a questioner.

He said PML-N President
Nawaz Sharif


... served two non-consecutive terms as prime minister, heads the Pakistain Moslem League (Nawaz). Noted for his spectacular corruption, the 1998 Pak nuclear test, border war with India, and for being tossed by General Musharraf...


should quit politics following the apex court judgment in the Asghar Khan case. "After the Supreme Court's ruling on Asghar Khan's petition, Nawaz is left with no moral ground to continue staying in politics."

He asserted that the party which was formed with the support of ISI would face the public wrath in the elections.

He claimed the PML-N would not be able to form its government as the PTI tsunami was all set to purge the country of corrupt elements in the next elections. He said the PTI would contest the polls no matter who would be there in the Presidency during the elections.

Posted by: Fred || 11/11/2012 00:00 || Comments || Link || [336061 views] Top|| File under: Govt of Pakistan
International-UN-NGOs
Mideast nuke talks called off
Cluper Cloluque8056 pointed us to this article, but the title he gave it -- 'No, Obama wasn't in discussion w/Iran' -- is at substantial variance with the content. I've re-purposed it, and Cluper, perhaps you can tell me what your thoughts are in the comments.

VIENNA -- Attempts to find Arab-Israeli common ground on banning weapons of mass destruction from the Mideast have failed, and high-profile talks on the issue have been called off, diplomats said Saturday.

The two diplomats said the United States, one of the organizers, would likely make a formal announcement soon saying that with tensions in the region remaining high, "time is not opportune" for such a gathering. The diplomats spoke on condition of anonymity because they were not authorized to divulge the cancellation ahead of the formal announcement.

The meeting -- to be held in Helsinki, Finland, by year's end -- was on shaky ground since it was agreed to in 2010 by the 189 member nations of the Nuclear Nonproliferation Treaty. Its key sponsors were the U.S., Russia and Britain, but they said such as meeting was only possible if all countries -- especially Israel --agreed to attend.

The decision to postpone, if not to scrap it, will cast doubt on the significance of the NPT and its attempts every five years to advance nonproliferation. Any new attempt is unlikely until the NPT conference meets again in 2015.

Hopes for such a meeting were alive as recently as Tuesday, when Iran joined Arab nations in saying that it planned to attend, leaving Israel as the only undecided country. Tehran's announcement came at a Brussels seminar on a Mideast nuclear-free zone also attended by Israel and the Arab countries, and described as largely free of regional tensions. But the two diplomats said the decision to call off the Helsinki meeting had already been made by the time Iran declared Tuesday that it would attend.

But a decision to give up on staging such a gathering after it was approved by the NPT is more than a reflection of Mideast realities. It also is bound to weaken efforts at future NPT conferences to reconcile clashing visions of disarmament and nonproliferation efforts.

Daryl Kimball, head of the Washington-based Arms Control Association, warned that "an indefinite cancellation of the long-awaited conference on a Middle Eastern WMD-free zone will only worsen the proliferation risks in the future and undermine the nuclear Nonproliferation Treaty."


Kimball and his ilk make the most basic mistake: countries don't have tension and conflict because we have nuclear weapons. Countries have nuclear weapons because they live in a world of tension and conflict.

Iran, the Arab nations and most other developing countries say the emphasis should on the U.S. and other nuclear-armed states that are NPT members to disarm.


The international version of 'if everyone is special then no one will be special'...

Such nations also castigate the West for supporting Israel and its widely suspected nuclear weapons program. Washington and its allies say Iran, North Korea and Syria are the greatest proliferation threats, even though Tehran and Damascus deny allegations of secret nuclear activities linked to weapons.

The Arab proposal to create a weapons-of-mass-destruction-free zone in the Mideast and to pressure Israel to give up its undeclared arsenal of perhaps 80 nuclear warheads, was endorsed by the 1995 Nuclear Nonproliferation Treaty conference but never acted on. The conference meets every five years.

While Syria's civil war, nuclear tensions with Iran and other Mideast frictions will be cited as the official reason for the cancellation, one of the diplomats acknowledged that the decision is mainly being taken because Israel has decided not to attend. The diplomat -- from a Western nation sympathetic to Israel-- said Arabs countries have refused to budge from positions that made it impossible for the Jewish state to participate.

Israel has long said that a full Arab-Israeli peace plan must precede any creation of a Mideast zone free of weapons of mass destruction.


Eliminate the conflict and tension and you don't need nuclear weapons...

The region's Muslim neighbors in turn have asserted that Israel's undeclared nuclear arsenal presents the greatest threat to peace in the region. They insist that Israel declare its arsenal and join the NPT as part of any peace talks.

The diplomat said that while the announcement that the Helsinki meeting has been canceled might be made in the name of all three co-sponsors -- the U.S, Russia and Britain -- it would likely be delivered only by the United States, reflecting tensions between Moscow and Washington on the issue. He said the Russians have opposed declaring the meeting dead at this point.
Posted by: Steve White || 11/11/2012 00:44 || Comments || Link || [336071 views] Top|| File under:
Iraq
Iraq cancels $4.2 bn Russia arms deal over graft concerns
[Al Ahram] Storied Baghdad


...located along the Tigris River, founded in the 8th century, home of the Abbasid Caliphate...


cancelled a $4.2 billion (3.3 billion euro) weapons package with Russia on Saturday citing graft concerns, torpedoing a deal that would have made Moscow Iraq's biggest arms supplier after the US.

Cancellation of the deal, which had been announced when Prime Minister Nuri Al-Maliki led a delegation to Russia last month, is a setback for Moscow's attempts to firm up its slipping foothold in the Middle East and also throws into doubt efforts by Iraq to equip its armed forces.

"The deal was cancelled," Maliki's

front man

Ali Mussawi said. "When Maliki returned from his trip to Russia, he had some suspicions of corruption, so he decided to review the whole deal... There is an investigation going on, on this."

Mussawi declined to say who specifically was being investigated, or if Iraq would begin new negotiations with Moscow.
Posted by: Fred || 11/11/2012 00:00 || Comments || Link || [336064 views] Top|| File under: Govt of Iraq
Syria-Lebanon-Iran
Syria new opposition leader blames West
[Al Ahram] The newly elected leader of Syria's main opposition bloc in exile struck a combative tone Saturday, saying international inaction rather than divisions among anti-regime groups are to blame for the inability to end the bloodshed in Syria.

George Sabra, the new head of the Syrian National Council, told The

News Agency that Dare Not be Named

in an interview that the international community should support those trying to topple
Hereditary President-for-Life Bashir Pencilneck al-Assad


Lord of the Baath...


without strings attached, rather than linking aid to an overhaul of the opposition leadership.

Sabra, a Christian and a veteran left-wing dissident who was repeatedly imprisoned by the regime, said he and others in the opposition feel let down by their Western and Arab allies.

The Syrian opposition may have many foreign friends, he said, "but unfortunately we get nothing from them, except some statements, some encouragement." The regime "has few friends, but these friends give the regime everything," he added, referring to Assad allies Russia, China and Iran.

The U.S. has become increasingly frustrated with the SNC's failure to forge a cohesive and more representative leadership, which would provide a single conduit for future foreign support. U.S. Secretary of State Hillary Rodham Clinton
... sometimes described as America's Blond Eminence and at other times as Mrs. Bill, never as Another Tallyrand ...
harshly criticized the group late last month.

Sabra, 65, headed an SNC delegation Saturday in talks with rival opposition groups on forging a new, broader opposition leadership.

The SNC has been reluctant to join such a group, fearing it would lose influence within a larger platform. Under the reform plan presented by another veteran dissident, Riad Seif, the SNC would receive only about one-third of 60 seats to make room for more activists from inside Syria.

Sabra said the SNC agrees that unity within opposition ranks is important, but suggested it would not accept a deal that could lead to its demise.

Senior SNC members portrayed the meeting as the beginning of what could be days of negotiations over the size and mission of such a group.

Posted by: Fred || 11/11/2012 00:00 || Comments || Link || [336065 views] Top|| File under: Govt of Syria
Syrian Minister Calls for Dialogue to End Crisis
[An Nahar] Syria's Information Minister Omran al-Zohbi on Saturday called for a national dialogue to resolve the country's crisis and said the army was fighting to protect the chances for talks.

"The only way to succeed in Syria is to sit down at the table to launch a national dialogue," Zohbi said in an interview with state television


... and if you can't believe state television who can you believe?


"The opposition must accept the choice of dialogue and... the army, by facing down terrorism, is protecting this dialogue," he said.


Hereditary President-for-Life Bashir Pencilneck al-Assad


Supressor of the Damascenes...


's regime consistently refers to the armed rebels fighting against his regime as "terrorists".

Syria's main opposition factions have refused to negotiate with the regime as long as Assad remains in power.

Posted by: Fred || 11/11/2012 00:00 || Comments || Link || [336073 views] Top|| File under: Govt of Syria
Who's in the News
36
[untagged]
7
Govt of Syria
6
Govt of Pakistan
2
Ansar Dine
1
Global Jihad
1
Govt of Iraq
1
Govt of Sudan
1
Lashkar e-Jhangvi
1
TTP
1
al-Qaeda in Arabia
1
al-Shabaab
1
Arab Spring
Bookmark
E-Mail Me
The Classics
The O Club
Rantburg Store
The Bloids
The Never-ending Story
Thugburg
Gulf War I
The Way We Were
Bio
Merry-Go-Blog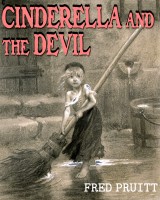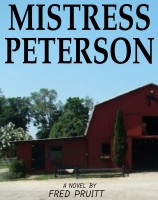 On Sale now!


A multi-volume chronology and reference guide set detailing three years of the Mexican Drug War between 2010 and 2012.

Rantburg.com and borderlandbeat.com correspondent and author Chris Covert presents his first non-fiction work detailing the drug and gang related violence in Mexico.

Chris gives us Mexican press dispatches of drug and gang war violence over three years, presented in a multi volume set intended to chronicle the death, violence and mayhem which has dominated Mexico for six years.
Click here for more information


Meet the Mods
In no particular order...


Steve White
Seafarious
tu3031
badanov
sherry
ryuge
GolfBravoUSMC
Bright Pebbles
trailing wife
Gloria
Fred
Besoeker
Glenmore
Frank G
3dc
Skidmark



Better than the average link...



Rantburg was assembled from recycled algorithms in the United States of America. No trees were destroyed in the production of this weblog. We did hurt some, though. Sorry.
44.212.96.86

Help keep the Burg running! Paypal: