Africa North
Report in Egypt: Morsi hit thwarted
An attempt on President Mohammed Morsi's life has been thwarted, the website of Egyptian newspaper Al-Ahram reported.

According to the report, a suspect, Mohib Ajar (28) has been jugged
Book 'im, Mahmoud!
. Maps indicating the sites Morsi was set to visit while in Alexandria were found in his home.
Posted by: trailing wife || 10/16/2012 00:00 || Comments || Link || [336068 views] Top|| File under:
Clinton: 'I take responsibility' for Benghazi
Secretary of State Hillary Clinton said the bucks stops with her when it comes to who is blame for a deadly assault on the U.S. diplomatic mission in Benghazi.

"I take responsibility" for what happened on September 11, Clinton said in an interview with CNN's Elise Labott soon after arriving in Lima, Peru for a visit. The interview, one of a series given to U.S. television networks Monday night, were the first she has given about the attack on the U.S. consulate in Benghazi.

Clinton insisted President Barack Obama and Vice President Joe Biden are not involved in security decisions, Clinton said.

"I want to avoid some kind of political gotcha," she added, noting that it is close to the election.

The attack killed Chris Stevens, the U.S. ambassador to Libya, and three other Americans at the consulate.

The Obama administration has been heavily criticized after Vice President Joe Biden said during last week's vice presidential debate that the White House did not know of requests to enhance security at Benghazi, contradicting testimony by State Department employees that requests had been made and rejected. Following the debate, the White House said the vice president did not know of the requests because they were handled, as is the practice, by the State Department.

Clinton also sought to downplay the criticism that administration officials continued to say the attack was a spontaneous product of a protest over an anti-Muslim film, a theory that has since been discarded.

In the wake of an attack, there is always "confusion," Clinton said. But the information has since changed, Clinton said in the interview.

The secretary of state also described the desperate scene in the State Department during the hours of the attack on the night of September 10. It was an "intense, long ordeal" as staff tried to find out what had happened.

Clinton said her mission now is to make sure such an attack will never happen again -- but also that diplomacy, even in dangerous areas like Benghazi, is not stopped.
Posted by: tipper || 10/16/2012 00:00 || Comments || Link || [336085 views] Top|| File under:
Egypt Calls Emergency Meeting Over Gaza Hit
The heads of Egyptian security forces in north Sinai convened for an emergency meeting following the latest developments in

Gazoo

and Israel's

assassination

of a Global Jihad leader over the weekend.

The Egyptian army remains on high alert in the Sinai Peninsula in light of warnings of possible terror attacks near the Israeli border.
Egypt on high alert in Sinai

Security sources in Sinai told the Paleostinian news agency Maan that Cairo is on high alert in the peninsula fearing retaliation against Israel's killing of a radical Salafi operative in a strike in

Gazoo

on Saturday.


This may also have something to do with it:

Armed men seize military vehicle in Egypt's Sinai

Armed men seized a military vehicle on Sunday in the city of al-Arish in Egypt's Sinai, where the Egyptian army has launched a security crackdown against Islamist

myrmidon

s.

The

gunnies

riding a pick-up truck stopped the army car in al-Arish, the administrative centre of North Sinai, forced out an officer and a soldier then drove into the desert.
Posted by: trailing wife || 10/16/2012 00:00 || Comments || Link || [336062 views] Top|| File under:
Home Front: WoT
Gitmo war court back in session minus 3 defendants
The military tribunal for the Sept. 11 terrorism case resumed Tuesday without three of the five defendants, the result of a judge's ruling that the men could not be forced to attend the session.

Among those who chose to sit out the second day of a weeklong pretrial hearing is the main defendant, Khalid Sheikh Mohammed. A Navy commander, whose name was not released by the court, said the self-professed terrorist mastermind was taken from his prison cell at the U.S. base in Cuba to a holding cell outside the courtroom. He then chose at the last minute to boycott the hearing.
Posted by: tipper || 10/16/2012 13:40 || Comments || Link || [336098 views] Top|| File under:
India-Pakistan
Rehman Malik announces $1 million bounty on Pakistani Taliban spokesman
Interior Minister Rehman Malik has offered a $1 million bounty for Ehsanullah Eshan, the central spokesman for the Pakistani Taliban, which claimed responsibility for the attack on 14-year-old activist Malala Yousufzai's life.

Speaking to CNN in an interview late Monday, Malik said that security agencies were investigating the attack and hunting down those whose involvement had been ascertained.

"All our law enforcers, intelligence agencies are hunting all those who were involved. I have got some other names which I would not like to mention on record because it may damage the investigation. But let me (as)sure my Pakistani nation, and the entire world, that we will get them very soon," the interior minister told CNN's Christiane Amanpour.

Malik said that according to details unearthed in the probe, the assassination attempt on Malala was planned in Afghanistan.

"Four people came from there. … One of the guys, we have identified and (a) few of his associates have been arrested. One of – the fiancee of one of the terrorists has been detained, and all possible leads which we have developed … we are following it," said Malik, vowing to hold all those responsible to account "very soon."

Moreover, the interior minister affirmed that the government was providing security to Malala's family and to two other girls also wounded in the same attack.

Malik says 'Radio Mullah' new Pakistani Taliban chief

Later on Tuesday, the interior minister said that intelligence reports suggested that powerful militant commander "Radio Mullah" Fazlullah was being made the central leader of the militant umbrella group the Tehrik-i-Taliban Pakistan (TTP).

"We have reports that Mullah Fazlullah was being made the chief of the TTP," Malik told reporters in Mingora, Swat. He said that the reason Fazlullah was being made leader was that current chief Hakimullah Mehsud had been 'underground' and inactive, and had not been commanding most of the operations of the TTP.

Fazlullah is the chief of the Swat Taliban, which previously had control over the Swat region and is believed to have melted away across the border following a Pakistani military offensive in 2009. Fazlullah is now believed to be based in Afghanistan's Kunar province.

A spokesman for the Swat Taliban had claimed that two killers from Fazlullah's special hit squad had been sent to target young schoolgirl Malala Yousufzai. The spokesman had further threatened to kill the girl's father following the failed assassination attempt on the girl's life.
Posted by: tipper || 10/16/2012 14:11 || Comments || Link || [336100 views] Top|| File under:
Bombing of seminaries should also be condemned, says Fazl
[Dawn] Jamaat Ulema-e-Islam


...Assembly of Islamic Clergy, or JUI, is a Pak Deobandi (Hanafi) political party. There are two main branches, one led by Maulana Fazlur Rahman, and one led by Maulana Samiul Haq. Fazl is active in Pak politix and Sami spends more time running his madrassah. Both branches sponsor branches of the Taliban, though with plausible deniability...


chief
Maulana Fazlur Rehman
Deobandi holy man, known as Mullah Diesel during the war against the Soviets, his sympathies for the Taliban have never been tempered by honesty ...
said on Sunday that the attack on Malala Yousufzai in Swat


...a valley and an administrative district in the Khyber Pakhtunkhwa Province of Pakistain, located 99 mi from Islamabad. It is inhabited mostly by Pashto speakers. The place has gone steadily downhill since the days when Babe Ruth was the Sultan of Swat...


should be condemned, but those raising a hue and cry over it should also condemn the bombings of seminaries and mosques.

"We have some reservations about the Malala incident because the army and the government want to use this issue for launching an operation in
Wazoo," he said while addressing a big public meeting here.

He said the US and other western powers were interested in launching the operation but "we will not permit the government to oblige them".

Maulana Fazl said it's time to elect a new leadership capable of taking the country out of internal and external crises which it had been facing for 65 years.

He said while the 'powers that be' had persisted with their wrong policies on the

Kashmire

issue, more than 100,000 Kashmiris had

bit the dust

over the past 20 years.

Maulana Fazl said the country's image had been tarnished by bloodshed in the Federally Administered Tribal Areas and Balochistan



...the Pak province bordering Kandahar and Uruzgun provinces in Afghanistan and Sistan Baluchistan in Iran. Its native Baloch propulation is being displaced by Pashtuns and Punjabis and they aren't happy about it...


in the name of the war on terror and the law and order problems in Sindh, including

murder

s, extortion and kidnappings in Bloody Karachi


...formerly the capital of Pakistain, now merely its most important port and financial center. It may be the largest city in the world, with a population of 18 million, most of whom hate each other and many of whom are armed and dangerous...


He said the policies of successive regimes had left more than 70 per cent people in extreme poverty. Dogs of feudal lords enjoyed milk and butter while the poor peasants were deprived of bread.

He said the country needed a strong system of governance based on injunctions of Islam and only the JUI-F was capable of leading it on such a path.

The JUI-F chief said the Unites States had been supporting the current government.

He said the nation could not be misled now because it had tested all the faces and the power centres had ensured in order to maintain their hegemony that there were only cosmetic changes.

He said economic discipline was needed because the country could afford to feed its people but it had fallen into the trap of the International Monetary Fund. He said revival of economy was not possible without protection of people.

He said the

holy man

s had led the nation in undivided India in the 19th century and there had been no sectarian or religious

festivities

.

Moslem

-Hindu hatred spread after the arrival of the British rulers and their policy of 'divide and rule', he said.

He said the dynamic leadership of Ulema had resulted in the creation of Pakistain, but when the leadership shifted from their hands to politicians from Oxford and Cambridge the differences among Shias, Sunnis, Barelvis, Deobandis, Sindhis, Mohajirs, Baloch and Pakhtuns cropped up.

Maulana Fazl said those fanning hatred on the basis of gender and language were agents of the US and an alternative should be presented to the people in the coming elections.

He said the proposed accountability bill would not help improve the economy.

He said parliament had become irrelevant because it had no role in various sensitive matters and decisions had been taken by powerful sectors who bypassed it.

Maulana Fazl rejected armed struggle to achieve political ends and stressed the importance of democratic process.

He criticised Muttahida Qaumi Movement


...English: United National Movement, generally known as MQM, is the 3rd largest political party and the largest secular political party in Pakistain with particular strength in Sindh. From 1992 to 1999, the MQM was the target of the Pak Army's Operation Cleanup leaving thousands of urdu speaking civilians dead...


chief Altaf Hussain's statement about seeking details of seminaries and their heads after the attack on Malala Yousufzai and said he did not have the right to demand such information.

He said if the West took an aggressive stand on the blasphemy issue it would face a joint response from the

Moslem

s.Talking to

news hound

s earlier, he said the JUI-F would strongly oppose a military operation in Waziristan because it would be dangerous for the country's security and interests. He said the Malala incident was sad and shocking and "we have condemned it" but stressed that it should not be used for launching an operation in Waziristan because it would plunge the country into a new crisis.

Maulana Fazl said that instead of solving the country's problems the government was busy in serving the interests of western countries in the war against terror in which Pakistain's soil and armed forces were being used.

He said that had the government been sincere it could have easily overcome terrorism and other problems in a short time.

He said government had adopted ad hoc policies to prolong its rule instead of solving problems.

He said that while the coalition partners kept threatening the government and then joining hands with it terrorist elements continued to pursue their evil plans.

Maulana Fazl said some laws introduced by the government had created bitterness among the provinces.
Posted by: Fred || 10/16/2012 00:00 || Comments || Link || [336071 views] Top|| File under: Jamaat-e-Ulema Islami
TTP rivals 'not targeted' in Darra bombing
[Dawn] A rival

gang

of Tehrik-e-Taliban Pakistain has said that its office was not the target of Saturday's blast in Darra Adamkhel.

The

front man

of Momin Khan Afridi group, which is engaged in war with Tariq Afridi group of Taliban in Darra Adamkhel, condemned the attack and said that their office was not its target but the bomb was planted in a car outside a market.

In a statement issued here on Sunday, he said that innocent

rustics

were killed in the blast, which created fear among the people.

The political administration of Frontier Region of Kohat

started the paperwork but haven't done much else

against unidentified terrorists.

However,


some people are alive only because it's illegal to kill them...


denial of Taliban about their involvement in Darra Adamkhel blast has puzzled the

Sherlocks

and further inquiry has come to a halt.

According to the investigation carried out by Bomb Disposal Squad, 300 kilograms of explosives were used in the blast.

Sources claimed that the vehicle used in the blast had not entered from outside rather it was prepared in the frontier region therefore it could not be intercepted by security forces manning several checkposts on both sides of Indus Highway passing through Darra Adamkhel.

Meanwhile,


...back at the fist fight, Jake ducked another roundhouse, then parried with his left, then with his right, finally with his chin...


DIG Imtiaz Shah issued directives to policeman to remain vigilant round the clock against terrorists, who might try to strike in Kohat.

Security around civil and military installations was beefed up after Darra Adamkhel blast. --
Posted by: Fred || 10/16/2012 00:00 || Comments || Link || [336068 views] Top|| File under: TTP
Christians asked to leave army camp
[Dawn] The commandant of Khyber Rifles on Sunday ordered about 30 Christian families, residing in the local army camp, to vacate their houses immediately.

The orders were verbally conveyed to the Christian families when they were assembling in a church, situated in the camp, for Sunday service. "Khyber Rifles personnel, wielding sticks and batons, ordered us to vacate our houses immediately," Arshad Masih, chairman of Christian community in Khyber Agency
, told media persons.

He said that only those Christians, who were government employees, were allowed to stay in their homes while the rest were ordered to pack their belongings and leave the army camp forthwith.

None of the Khyber Rifles officials was available for comments, however, an official of the local political administration told Dawn that nearly 30 families, who were residing in the camp without any official permission, were ordered to leave.

"The local political administration has nothing to do with the expulsion of Christians from the army camp as the area is not under its control," the official said.

He added that Khyber Rifles issued several notices to those Christian families in the recent past but they didn't pay any heed to them.

The official said that only government employees were allowed to stay and reside inside the army camp. They were no more entitled to live in the army camp as they had retired from service, he added.

Meanwhile,


...back at the sea battle, the Terror of the Baltic's career had come to an abrupt and watery end...


the Christian families staged a protest demonstration outside Landi Kotal Press Club on Sunday. Holding banners and placards, they appealed to the officials concerned to show mercy on them as they had no other place to go.

Talking to journalists, Arshad Masih said that most of them had been residing in the army camp for almost a century as their forefathers migrated from other parts of the country in 1914, before the creation of Pakistain, and settled down in Landi Kotal.

He said that they were not entitled to any other job other than that of sweeper. "At present there are only 40 posts of sweepers at the army camp. The rest of us are jobless as we don't possess tribal domicile and computerised national identity card of Fata," he lamented.

The protesting Christians said that instead of expelling them from their houses, the government should grant them permission to buy property in the tribal areas and allocate quota to them in government jobs.

Posted by: Fred || 10/16/2012 00:00 || Comments || Link || [336068 views] Top|| File under: Govt of Pakistan
Haleemzais want militants driven out of Mohmand
[Dawn]
A jirga of Haleemzai tribe has unanimously decided to extend full support to the government and the security forces to eliminate

cut-throats

from the area.

Addressing the jirga, the tribal elders from different sub-tribes of Haleemzai resolved that they would fight against the

cut-throats

and fully support the security forces

in the operation against

cut-throats

who were depriving the children of education and health facilities and destroying the tribal customs and traditions.

Those who spoke at the jirga included Malik Mohammad Ali Haleemzai, Haji Hidayatullah, Maulana Samiul Haq
...the Godfather of the Taliban, leader of his own faction of the JUI. Known as Mullah Sandwich for his habit of having two young boys at a time...
alias (Sahibul Haq), Malik Haji Amir Nawaz Khan, Malik Taj Mohammad, Malik Mohambar, Malik Nazir Khan, Mailk Aurang Zeb, Malik Ajmal and others.

They decided that strict action would be taken against those

rustics

who were found sheltering anti-state elements in the area.

In this connection, an agreement was also signed by the

rustics

in the name of Qaumi Taroon (national unity) in which all the

rustics

would stand united against the

cut-throats

to protect the area.

At the end of jirga, the participants condemned the attack on Malala Yousufzai and prayed for her and other injured students' early recovery.

Meanwhile,


...back at the laboratory the fumes had dispersed, to reveal an ominous sight...


an improvised

bomb

(IED) planted by unknown

myrmidon

s went kaboom! near Had Kore area of tehsil Ambar in Lower Mohmand on Sunday, officials said. However,


there is a theory which states that if ever anybody discovers exactly what the Universe is for and why it is here, it will instantly disappear and be replaced by something even more bizarre and inexplicable. There is another theory which states that this has already happened...


no loss of life or property was reported in the incident.

Posted by: Fred || 10/16/2012 00:00 || Comments || Link || [336065 views] Top|| File under: Govt of Pakistan
North Waziristan operation not on the cards: Rehman Malik
[Dawn] Interior Minister Rehman Malik


Pak politician, Interior Minister under the Gilani government. Malik is a former Federal Investigation Agency (FIA) intelligence officer who rose to head the FIA during Benazir Bhutto's second tenure. Malik was tossed from his FIA job in 1998 after documenting the breath-taking corruption of the Sharif family. By unhappy coincidence Nawaz Sharif became PM at just that moment and Malik moved to London one step ahead of the button men. He had to give up the interior ministry job because he held dual Brit citizenship.


on Monday said that no preparations were underway for a military operation in the North
Wazoo tribal region, DawnNews reported.

Speaking to media representatives in Islamabad, Malik said the plot to attack 14-year-old rights activist Malala Yousufzai was made in the Pak-Afghan border region.

The minister moreover said that the details of shifting Malala to the UK had not been made public due to security concerns.

Malik said Malala's condition had improved and swelling on her brain's membrane had decreased.

Pak doctors were also accompanying Malala, the minister said, adding that, she could also breathe without a ventilator.

He said the impression that a military operation for North Waziristan was being planned in the wake of the attack on Malala was wrong.

The minister further said that Malala's attackers had been identified and the plot to attack the child activist had been made in the Pak-Afghan border region.

He said the names of the attackers were not being revealed for several reasons, adding that, Tehrik-e-Taliban Pakistain (TTP) had threatened to attack Malala again.

The minister said certain media house had also been threatened by the

gun-hung tough guys

over their coverage of the attack on Malala.

Posted by: Fred || 10/16/2012 00:00 || Comments || Link || [336067 views] Top|| File under: Govt of Pakistan
Malala Yousafzai arrives at special gunshot unit in British hospital
[Guardian.uk] Malala Yousafzai, the Pak schoolgirl shot in the head by the Taliban because she campaigned for the right to be educated, arrived in the UK on Monday to be cared for at Birmingham's Queen Elizabeth hospital.

"Doctors ... believe she has a chance of making a good recovery on every level," said Dr Dave Rosser, the hospital's medical director, adding her treatment and rehabilitation could take months. He told

news hound

s she had not yet been assessed by British medics but said she would not have been brought to the UK at all if her chances recovery were not good.

Six days after a gunman clambered into the back of a van full of her classmates and shot her from point blank range, the 14-year-old landed at Birmingham airport after flying by on a special air ambulance from Pakistain. Malala travelled to the UK on her own, but her family may follow later.

The Queen Elizabeth hospital is also home to the Royal Centre for Defence Medicine, the primary receiving unit for military casualties returned from overseas.

"Malala's bravery in standing up for the right of all

maidens of tender years

in Pakistain to an education is an example to us all," said the foreign secretary, William Hague.

A

front man

for Pakistain's military said the girl would require "prolonged care to fully recover from the physical and psychological effects of the trauma that she has received". That is likely to include the partial rebuilding of her skull and "intensive neuro-rehabilitation".

While in the UK she will also be safe from the Tehrik-e-Taliban Pakistain (TTP), the

orc

group that has

grabbed credit

for shooting her and which has vowed to try and kill her again if she recovers. The attempted murder of the young peace activist sparked worldwide condemnation and sent shockwaves through Pak society.
Posted by: Fred || 10/16/2012 00:00 || Comments || Link || [336066 views] Top|| File under: Govt of Pakistan
Syria-Lebanon-Iran
Geagea Slams Hizbullah over Drone, Says Only Govt. Must Respond to Israel Violations
[An Nahar] Lebanese Forces


A Christian political party founded by Bashir Gemayel, who was then bumped off when he was elected president of Leb...


leader
Samir Geagea


... Geagea was imprisoned by the Syrians and their puppets for 11 years in a dungeon in the third basement level of the Lebanese Ministry of Defense. He was released after the Cedar Revolution in 2005 ...


on Monday described Hizbullah's sending of an Iranian-built drone over Israel as "a direct message from Iran to Israel and the Western countries as part of the tug of war in the region," stressing that "taking such dangerous decisions must be the responsibility of the state, not any party, regardless of its position."

"This is not the right way to respond to Israel, which must happen through a complete defense strategy that must be laid out by the government exclusively," Geagea told

news hound

s after a meeting for the LF parliamentary bloc in Maarab.

"Israel's violations of

Leb

's airspace do not justify for Hizbullah to act unilaterally, especially that the wounds of the July War have not healed until today, and Hizbullah's insistence on drawing the Israeli threat makes it fully responsible for any human casualties

Leb

might suffer as a result of putting it in the eye of the storm and dragging it into the inferno of regional conflicts," Geagea added.

Geagea said the LF holds the government responsible "for the deterioration, in the absence of any clear social plan."

Posted by: Fred || 10/16/2012 00:00 || Comments || Link || [336071 views] Top|| File under: Hezbollah
Iran proposes Syria 'transition' under Assad
[Al Ahram] "We proposed a halt to the violence and a truce, stopping supplying weapons and backing for armed terrorist groups and a national dialogue between the opposition and government," Deputy Foreign Minister Hossein Amir Abdolahian told Arabic-language Al-Alam television.

He said Tehran had proposed a "transitional period leading to the holding of presidential and legislative elections... all of which will be carried out under the supervision of President Assad."

Iran -- a key Assad ally -- delivered its proposal to UN and Arab League


...an organization of Arabic-speaking states with 22 member countries and four observers. The League tries to achieve Arab consensus on issues, which usually leaves them doing nothing but a bit of grimacing and mustache cursing...


envoy Brahimi and also to Egypt, Soddy Arabia


...a kingdom taking up the bulk of the Arabian peninsula. Its primary economic activity involves exporting oil and soaking Islamic rubes on the annual hajj pilgrimage. The country supports a large number of princes in whatcha might call princely splendor. When the oil runs out the rest of the world is going to kick sand in their national face...


and Turkey, Abdolahian said, adding that Syria has "consented" to it. On Sunday, Foreign Minister Ali Akbar Salehi said Tehran had "handed its unofficial detailed proposal in writing aimed at solving the Syrian crisis."

Brahimi, visiting Iran on Sunday, told a joint news conference he hoped Tehran's proposal would help end the conflict. "I thank you for the proposals and as I told you there are some ideas in your proposals which can help by adding to that forwarded by other nations who are also important with regards to the Syrian situation," he said.

"We hope all these ideas gather into a project to put an end to the Syrian people's nightmare." Brahimi also met President
Mahmoud Short Round Ahmadinejad who repeated his government's offer of help to solve the crisis.

Iran, which wants a political solution to the conflict in Syria, says it supports Brahimi's peace efforts.

More than 33,000 people have been killed in Syria since the uprising against Assad's rule erupted in March last year, according to the Syrian Observatory for Human Rights.
Posted by: Fred || 10/16/2012 00:00 || Comments || Link || [336066 views] Top|| File under: Govt of Syria
West plotting to disrupt Iran's 'calmness'
[Al Ahram] Iran's enemies seek to disrupt the "calmness" in the country through economic confrontation, supreme leader Ayatollah Ali Khamenei said on Monday in an address delivered in the northeastern city of Shirvan.
The fiery


...a single two-syllable word carrying connotations of both incoherence and viciousness. A fiery delivery implies an audience of rubes and yokels, preferably forming up into a mob...


speech comes as the European Union


...the successor to the Holy Roman Empire, only without the Hapsburgs and the nifty uniforms and the dancing...


is about to ratchet up sanctions against Iran over its disputed nuclear drive and as an oil embargo by the United States and EU begins to impact on the Islamic republic's economy.

"I am asking officials in the judiciary, executive and legislative branches to be watchful so the the illwishers (Western powers) are not able to disrupt the calmness in the country with their plots," Khamenei said his address, which was broadcast live on television.

"With God's grace, as was the case in other issues which the enemies were not able to do anything, they can do no damn thing in their economic confrontation with our people," he added.

Khamenei urged Iranian officials to focus on economic issues that the "enemies" want to use to weaken Iran. Last Wednesday, the supreme leader railed against the sanctions, labelling them as "barbaric."
Posted by: Fred || 10/16/2012 00:00 || Comments || Link || [336067 views] Top|| File under: Govt of Iran
Who's in the News
30
[untagged]
4
Govt of Pakistan
3
al-Shabaab
3
Govt of Iran
2
Govt of Syria
2
Hezbollah
2
TTP
2
al-Qaeda in Arabia
2
Arab Spring
2
Govt of Sudan
1
Jamaat-e-Ulema Islami
1
Lashkar-e-Islami
1
Taliban
1
Thai Insurgency
1
al-Qaeda in North Africa
Bookmark
E-Mail Me
The Classics
The O Club
Rantburg Store
The Bloids
The Never-ending Story
Thugburg
Gulf War I
The Way We Were
Bio
Merry-Go-Blog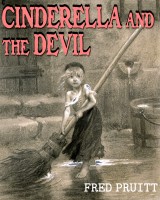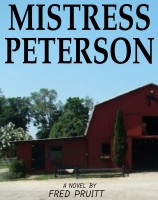 On Sale now!


A multi-volume chronology and reference guide set detailing three years of the Mexican Drug War between 2010 and 2012.

Rantburg.com and borderlandbeat.com correspondent and author Chris Covert presents his first non-fiction work detailing the drug and gang related violence in Mexico.

Chris gives us Mexican press dispatches of drug and gang war violence over three years, presented in a multi volume set intended to chronicle the death, violence and mayhem which has dominated Mexico for six years.
Click here for more information


Meet the Mods
In no particular order...


Steve White
Seafarious
tu3031
badanov
sherry
ryuge
GolfBravoUSMC
Bright Pebbles
trailing wife
Gloria
Fred
Besoeker
Glenmore
Frank G
3dc
Skidmark



Better than the average link...



Rantburg was assembled from recycled algorithms in the United States of America. No trees were destroyed in the production of this weblog. We did hurt some, though. Sorry.
44.212.96.86

Help keep the Burg running! Paypal: