Afghanistan shooting victims 'paid thousands' in compensation
[Dawn] Relatives of 17 people

rubbed out

in a rampage by a US soldier in southern Afghanistan have been paid tens of thousands of dollars in compensation, a tribal chief and government officials said Sunday.

The money -- provided by the US military -- was handed over at a private ceremony at the Kandahar provincial governor's office, they said.

"The elders called me and said they were paid $50,000 per person for the dead and $11,000 for the injured per person," Haji Agha Lalai, a tribal chief and a member of the Kandahar provincial council, told AFP.

The killings -- mostly of

women and kiddies

-- in Panjwai district are thought to be the deadliest crime by a US soldier during the decade-long conflict and have tested Washington and Kabul's already tense relationship to the limit.

The US is keen to draw a line under the massacre earlier this month as far as it can and the sums -- around $900,000 in total -- amount to a fortune in rural Afghanistan.

The payments on Saturday came a day after Staff Sergeant Robert Bales, 38, of the US 2nd Battalion, 3rd Infantry Regiment, was formally accused of 17 premeditated murders for the killings -- charges that could carry the death penalty.

Posted by: Fred || 03/26/2012 00:00 || Comments || Link || E-Mail|| [326 views] Top|| File under:
Africa Horn
Sudan's Bashir to Attend Arab Summit in Baghdad
[An Nahar] Sudanese President Omar al-Bashir

Head of the National Congress Party. He came to power in 1989 when he, as a brigadier in the Sudanese army, led a group of officers in a bloodless military coup that ousted the government of Prime Minister Sadiq al-Mahdi and eventually appointed himself president-for-life. He has fallen out with his Islamic mentor, Hasan al-Turabi, tried to impose shariah on the Christian and animist south, resulting in its secessesion, and attempted to Arabize Darfur by unleashing the barbaric Janjaweed on it. Sudan's potential prosperity has been pissed away in warfare that has left as many as 400,000 people dead and 2.5 million displaced. Omar has been indicted for genocide by the International Criminal Court but nothing is expected to come of it.
, wanted by the International Criminal Court


... where Milosevich died of old age before being convicted ...


for war crimes, will attend this week's Arab summit in Storied Baghdad


...located along the Tigris River, founded in the 8th century, home of the Abbasid Caliphate...


, Iraqi President Jalal Talabani's office said.

"President al-Bashir told President Talabani that he will head his country's delegation to attend the next Arab summit in Storied Baghdad this week," the presidency's website said after a phone call between the two leaders.

Iraq is not a signatory to the ICC's founding Rome Statute, according to a copy of the treaty posted on the U.N.'s website.

The foreign ministry has said on its website that "the protection of President al-Bashir is guaranteed one hundred percent," adding that the same goes for all summit attendees.

The Arab summit is due to be held in Storied Baghdad from Tuesday to Thursday.

It is the first time that the Iraqi capital has hosted a meeting of the 22-member Arab League


...an organization of Arabic-speaking states with 22 member countries and four observers. The League tries to achieve Arab consensus on issues, which usually leaves them doing nothing but a bit of grimacing and mustache cursing...


since now-executed dictator Saddam Hussein's 1990 invasion of Kuwait.

The Hague-based ICC issued an arrest warrant for Bashir in 2009 for alleged crimes against humanity and war crimes committed in Darfur. A later warrant added genocide to the charges.


Fat lot of good it's done, too... But we're not supposed to notice that.
Posted by: Fred || 03/26/2012 00:00 || Comments || Link || E-Mail|| [339 views] Top|| File under: Govt of Sudan
Africa North
Moroccan Islamists Flex Muscles In Rabat March
RABAT - Tens of thousands of Moroccans staged a pro-Paleostinian march in Rabat on Sunday in a show of force organized by an Islamist group seen as the main opposition to Morocco's monarchy.

A

Rooters

news hound

in the Moroccan capital said at least 40,000 people joined the march called by Al-Adl Wal Ihsan (Justice and Spirituality). A senior police officer put the number at 11,000 while organizers said 100,000 had turned out.

It was Al-Adl's first march since December when it pulled out of pro-democracy protests, inspired by Arab uprisings elsewhere and aimed at forcing the Arab world's longest-serving dynasty to become a constitutional monarchy.

Morocco has not had a revolution of the kind seen in Egypt, Libya or Tunisia. King Mohammed is still firmly in charge after he offered to trim his powers and allowed moderate Islamists to lead the government after their Justice and Development Party (PJD) won an election in November.
Posted by: trailing wife || 03/26/2012 00:00 || Comments || Link || E-Mail|| [324 views] Top|| File under:
Egypt Military Fends Off Islamist Critics
CAIRO - The ruling army council on Sunday defended its handling of Egypt's political transition against withering attacks on the army-backed government by the Islamist-dominated parliament.

The

Moslem Brüderbund

, whose Freedom and Justice Party has the biggest bloc in parliament, described Prime Minister Kamal al-Ganzouri's cabinet as a failure and criticized the army for continuing to support it, in a statement on Saturday.

The military took over more than a year ago after a popular uprising ended President Hosni Mubarak


...The former President-for-Life of Egypt, dumped by popular demand in early 2011...


's 30-year rule.

Parliament began steps this month to withdraw confidence from the government, although power to form any new cabinet lies with the army council that has said it will hand power to civilians by July 1 after a new president takes office.
Posted by: trailing wife || 03/26/2012 00:00 || Comments || Link || E-Mail|| [323 views] Top|| File under:
Arabia
Dubai Police Chief: Muslim Brotherhood Plotting against Gulf
[An Nahar] The

Moslem Brüderbund

, the main Islamist force that emerged after the Arab Spring, is plotting to take over Gulf states, Dubai's police chief said in remarks reported on Sunday.

Lieutenant General Dahi Khalfan said he had his reasons to claim that the "Brotherhood was plotting to change the regimes in the Gulf," in an interview published in the Kuwaiti daily al-Qabas.

"My sources say the next step is to make Gulf governments (their ruling families) figurehead bodies only without actual ruling. The start will be in Kuwait in 2013 and in other Gulf states in 2016," he said.

Khalfan has been involved in a tit-for-tat controversy with the Brotherhood after he threatened earlier this month to arrest

holy man

Yusuf al-Qaradawi
...crackpot Egyptian Islamist theologian. He is best known for his program Shariah and Life on

Al Jizz

, with an estimated audience of 60 million kindred souls worldwide. He is also well-known for IslamOnline, which occasionally advocates things like slavery and thumping the old lady with a rod no thicker than an inch, and has published more than 120 books, including Islam: The Future Civilization. Joe has long had a prominent role within the intellectual leadership of the Moslem Brüderbund. Some of his views have been controversial in the West, though less so among the rubes of the Mysterious East, and he was refused entry to the United Kingdom in 2008. In 2004, 2,500

Mohammedan

academics from

Soddy Arabia

, Iraq and from the Palestinian territories condemned Qaradawi, and accused him of giving Islam a bad name....
, a leading Brotherhood figure, for criticizing the United Arab Emirates for deporting Syrian protesters.

The police chief said he based his information on "leaks" from Western intelligence agencies and said this "had been known to us."

"If these leaks from Western intelligence were to be correct, by 2016 all Gulf rulers" will be just figureheads with no actual power, Khalfan said. "I am warning Gulf states about these groups."
Posted by: Fred || 03/26/2012 00:00 || Comments || Link || E-Mail|| [338 views] Top|| File under: Muslim Brotherhood
Report: Hezbollah, Hamas Helping Iran To Expand In Yemen
Washington believes that

Hezbullies

and

Hamas, always the voice of sweet reason,

are helping their backers in Iran to expand its influence in Yemen at the expense of Yemen's Gulf neighbors, the US envoy to Sanaa was quoted as saying on Sunday.

The pan-Arab daily al-Hayat cited Gerald Feierstein, in an interview in London, as accusing

Hezbullies

and Hamas of helping their backers in Shi'ite Iran at the expense of the Gulf Cooperation Council (GCC), a bloc in which Sunni-led oil giant

Soddy Arabia

's influence is dominant.

Iran is working with Shi'ite

Mohammedan

rebels in northern Yemen and secessionists in the country's south to expand its influence, Feierstein said.
Posted by: trailing wife || 03/26/2012 00:00 || Comments || Link || E-Mail|| [340 views] Top|| File under:
China-Japan-Koreas
Obama's disbelief after staring into N. Korea
Color me surprised. Is this just a cynical tack to the center or does Champ actually get it that sometimes socialist thuggery doesn't work?

After squinting through binoculars into a nation frozen in time, US President Barack Obama reeled off a contempt-laden and startlingly frank indictment of North Korea. The Stalinist remnant of the Cold War was, in Obama's eyes, nothing but a nation which cannot make "anything of any use", "doesn't work", and even its vaunted weapons exports were hardly state of the art.

"It is like you are in a time warp," Obama said Sunday, after he toured a rocky border post in the demilitarised buffer zone that has split the Korean peninsular for longer than he has been alive.

"It is like you are looking across 50 years into a country that has missed 40 years or 50 years of progress," Obama marvelled later, after taking a helicopter back to teeming, prosperous Seoul, just 25 miles (40 kilometres) away.

Obama, who is locked in his first showdown with the North's new leader Kim Jong-Un over a planned rocket launch, stood behind a bullet proof screen four inches thick and surveyed rocky hills and wooded slopes in North Korea. He gazed over a windswept no man's land between the two nations, split by a brutal Cold War conflict six decades ago, after his armoured SUV took a road through a minefield and tank traps.

Then he turned to his left, and looked out across bare fields to a huge North Korean flag -- flying at half-mast to remember late leader Kim Jong-Il, who died in December leaving his youthful and untested son in charge. Behind the flag were simple low military buildings, and in the distance a town could just be picked out in the haze, but there was no sign of North Koreans who live hungry, isolated and cut off from the 21st Century.

Wearing a brown leather jacket and beige slacks, Obama stood in an open bunker and chatted with senior US and South Korean officers, just as Ronald Reagan, Bill Clinton and George W. Bush did on trips during their presidencies.

Later, Obama shared his observations with reporters as he held a joint press conference with South Korea's President Lee Myung-Bak, on the eve of a major nuclear summit in Seoul. And he seemed unable to process the logic of three generations of leaders who had kept their people imprisoned, impoverished and in thrall to successive personality cults.

"If a country can't feed its people effectively, if it can't make anything of any use to anybody, if it has no exports other than weapons and even those aren't ones that in any way would be considered state of the art.

"If it can't deliver on any indicators of well-being... for its people... then you'd think you'd want to try something different," Obama said in a highly undiplomatic and unusually frank public appearance.

"There are certain things that just don't work and what they are doing doesn't work."
Posted by: Steve White || 03/26/2012 00:00 || Comments || Link || E-Mail|| [627 views] Top|| File under:
Pudgy to Conduct His First Parliament Session
North Korea announced Saturday it will hold an annual parliamentary session next month around the time of a planned rocket launch that has sparked widespread condemnation.

The North's official Korean Central News Agency said the Supreme People's Assembly would convene on April 13. Analysts say the parliament will likely promote the country's leader, Suet Face Kim Jong-un, to chairman of the National Defense Commission, a post held by his father Kim Jong-il, who died in December.

The news agency also carried a statement by the North's Foreign Ministry spokesman, who said launching a satellite "is an exercise of an independent and legitimate right in accordance with... international laws."
Posted by: Steve White || 03/26/2012 00:00 || Comments || Link || E-Mail|| [315 views] Top|| File under:
Obama Warns N. Korea not to Launch Rocket, Visits 'Freedom's Frontier'
[An Nahar] U.S. President Barack Obama
B.O....
warned
North Korea Sunday that its "bad behavior" would be thwarted and the country would only deepen its isolation if it carried out a planned rocket launch.

"North Korea will achieve nothing by threats or by provocations," Obama said in a joint news conference with South Korean President Lee Myung-Bak on the eve of a nuclear security summit in Seoul.

Obama vowed to thwart North Korea's "bad behavior" and "pattern of provocation."

Lee also said he and Obama agreed that the long-range rocket launch planned for next month would be "a provocative action that threatens global peace and is against U.N. resolutions.

"

President B.O.

and I have agreed to respond sternly to any provocations and threats by the North and to continually enhance the firm South Korea-U.S. defense readiness," Lee said.

The North has announced it will fire the rocket to put a satellite into orbit between April 12-16 to mark the 100th anniversary of the birth of founding president Kim Il-Sung.

Washington and Seoul say the launch would be a disguised missile test which would breach U.N. Security Council Resolution 1874 banning any ballistic missile tests by the communist state.

The U.S. says a launch would also breach a bilateral deal reached just last month, offering U.S. food aid in return for a partial nuclear freeze and a missile test moratorium.

But the North has insisted it has a right to launch a satellite for what it says are peaceful purposes.

South Korea's defense ministry said Sunday that the North had transported the rocket's main body to a site in the far northwest of the country in preparation for the launch.

Obama also visited the tense inter-Korean border Sunday, calling it "freedom's frontier."

Obama is visiting South Korea to attend a 53-nation summit starting Monday on combating atomic terrorism.

Posted by: Fred || 03/26/2012 00:00 || Comments || Link || E-Mail|| [329 views] Top|| File under: Commies
Europe
Sarkozy demands "thorough reflection" of the proselytising of hate in prisons
PARIS: An extremist's killing spree has turned the spotlight on the risk of extremist Islamic indoctrination in prisons, but France's intelligence chief said Mohamed Merah had learned his radicalism alone.


He was a 'lone wolf', of course...

President Nicolas Sarkozy announced in the immediate aftermath of 23-year-old Merah's attacks and violent end, that France would take measures to stamp-out extremist proselytising in prisons.

"We cannot allow our prisons to become seed-beds for the indoctrination of ideologies of hate and terrorism," the president said, demanding a "thorough reflection" on measures to control the threat.

But most experts who spoke on Friday said the young man had taken time in prison to radicalise himself, rather than falling victim to recruiters.


Who were nowhere to be seen in the prison, of course, other than the prison yard, the mess hall, the library, the commodes and the workshops...

Christian Etelin, a lawyer who represented the self-declared al-Qaeda follower during his earlier teenage career as a petty criminal, said after he was killed in a shoot-out with police that he had become radicalised in jail.

Merah, now 23, was jailed at 19 for a series of thefts and violent crimes and spent two years in jail. After his release he headed to Afghanistan and Pakistan where he claims to have received training from al-Qaeda.

"It was during his time in prison that he began to radicalise himself," prosecutor Francois Molins told reporters this week.

And the head of France's DCRI domestic intelligence agency, Bernard Squarcini told the daily Le Monde: "According to statements he made during the siege, he self-radicalised in prison, on his own."


They're flonking the 'lone wolf' theory pretty hard. Makes you wonder why...

While most experts accept that violent extremist groups do recruit in jails, they said a very small proportion of the young men of Muslim background exposed to extremist propaganda end up joining jihadist groups.


So small a proportion it can't be measured...

"Very few really fall into this," said Louis Caprioli, a former senior interior ministry official charged with anti-terror and counter-espionage.

"Most of these young guys, when they come out of jail, want to go out with girls, steal BMWs and Mercedes, sell heroin for money," he said. "They go back to the sensual pleasures of their former lives.


That's not incompatible with being a jihadi hard boy...

"Only the fringe of the fringe, like Mohamed Merah, follow the logic through to its conclusion," he argued.

While lawyer Dominique Many said that Muslims who had travelled to Pakistan or Afghanistan were admired in prison as "resistance fighters", other experts played down their long-term influence on less hardened recruits.

Farhad Khosrokhavar, director the EHESS social sciences school, said another strand of Islamic thought, "hyper fundamentalism", was growing in prisons. Adherents to this ideal close in on themselves and dedicate much time to Islamic studies and prayer, but are not generally violent.


They just steer the ones who are...

In September 2008, the French interior ministry estimated that only "just over 100" detainees among a national prison population of 63,000 inmates were undergoing a process of radicalisation.


And who knows how many of that hundred are gathering guns right now? And of the 62,900 other inmates, how many times the authorities have been wrong? Like I said, couldn't possibly be measured...

French authorities do not keep records of a citizen's religious leanings but, based on the number of prisoners who refuse to eat pork, estimate the proportion of Muslim detainees at between 30 and 40 per cent.


Out of a population that is 5 to 8 percent Muslim...

Celine Verzeletti of the CGT union, which represents prison officers, said: "A few years ago we warned of the need for vigilance, but I have the impression that radicalisation is less common today."

Verzeletti said more "Muslim chaplains" were being allowed to work in jails, helping prisoners who want to live a mainstream religious life."


And we all know what a 'mainstream religious life' is in Islam...

"Where there's a chaplain, there's no 'self-declared imam'," explained Moulay El Hassan El Alaoui Talibi, head of the Muslim chaplains in French jails.

"The chaplain is the benchmark. If there's none, there's a risk."The number of Muslim clerics working in jails has tripled since 2006 to around 150, he said.

Abdelhak Eddouk, who works with Muslim prisoners in Fleury-Merogis jail outside Paris, agreed, explaining that chaplains can quickly respond to and defuse through argument the development of dangerous ideas.
Posted by: Besoeker || 03/26/2012 03:14 || Comments || Link || E-Mail|| [356 views] Top|| File under:
India-Pakistan
Parliament not in favour of restoring Nato supply route: Fazl
[Dawn] Chief of Jamaat Ulema-e-Islam


...Assembly of Islamic Clergy, or JUI, is a Pak Deobandi (Hanafi) political party. There are two main branches, one led by Maulana Fazlur Rahman, and one led by Maulana Samiul Haq. Fazl is active in Pak politix and Sami spends more time running his madrassah. Both branches sponsor branches of the Taliban, though with plausible deniability...


-Fazl (JUI-F)
Maulana Fazlur Rehman
Deobandi holy man, known as Mullah Diesel during the war against the Soviets, his sympathies for the Taliban have never been tempered by honesty ...
on Sunday spoke about the reservations on the recommendations by the Parliamentary Committee on National Security, DawnNews reported.

Speaking to a large gathering in

Beautiful Downtown Peshawar

, Rehman said that the opposition parties want further discussions on the recommendations.

He further said that there is no military solution of the Afghanistan issue. He said that the government was discussing opening the NATO


...the North Atlantic Treaty Organization. A cautionary tale of cost-benefit analysis....


supply route with the US but was making it seem as if it is the Parliament's decision. The JUI-F chief said that if the government restored the routes, it will be its own decision and not the Parliament's. He said that the country will not support this decision.

Rehman said that the country was blindly following a foreign policy imported from abroad and said that an independent foreign policy can only be devised after economic stability.

Posted by: Fred || 03/26/2012 00:00 || Comments || Link || E-Mail|| [304 views] Top|| File under: Jamaat-e-Ulema Islami
TTP threatens to attack lawmakers if Nato supply routes reopen
[Dawn] The Pakistain Taliban will attack

politician

s if they decide to re-open NATO


...the North Atlantic Treaty Organization. It's headquartered in Belgium. That sez it all....


supply routes to Afghanistan, the

bad boy

group's

front man

said on Sunday, a threat likely to complicate efforts to mend severely strained relations between the United States and Pakistain.

"If the parliament decides to restore NATO supplies, we will attack parliamentarians and their overlords," Ehsanullah Ehsan,

front man

for the Tehrik-e-Taliban Pakistain (TTP) told

Rooters

.

Pakistain's parliament is reviewing recommendations for a new direction in ties with Washington, including a possible re-opening of supply routes for NATO forces in Afghanistan, which were suspended last November after a cross-border skirmish with NATO forces killed 24 Pak soldiers.

Posted by: Fred || 03/26/2012 00:00 || Comments || Link || E-Mail|| [320 views] Top|| File under: TTP
Opposition to put up united front for debate on US ties
[Dawn] In a significant development, major opposition parties announced on Saturday that they would adopt a 'unified stance' at the joint sitting of parliament which is deliberating on new terms of engagement with the United States.

They asked the government to finalise through 'consensus' fresh guidelines for Pakistain's relationship with the US and warned it against using parliament only to "endorse its premeditated actions".

The decision to adopt a unified stand was taken by leaders of the opposition parties during a meeting at the residence of Jamaat Ulema-e-Islam


...Assembly of Islamic Clergy, or JUI, is a Pak Deobandi (Hanafi) political party. There are two main branches, one led by Maulana Fazlur Rahman, and one led by Maulana Samiul Haq. Fazl is active in Pak politix and Sami spends more time running his madrassah. Both branches sponsor branches of the Taliban, though with plausible deniability...


(JUI-F) chief
Maulana Fazlur Rehman
Deobandi holy man, known as Mullah Diesel during the war against the Soviets, his sympathies for the Taliban have never been tempered by honesty ...
. It came two days before the opening of a debate on the 16-point recommendations made by the Parliamentary Committee on National Security (PCNS) on Pakistain-US relations. The recommendations focus on resumption of NATO


...the North Atlantic Treaty Organization. It's headquartered in Belgium. That sez it all....


supplies to Afghanistan through Pakistain.

The meeting was attended by Leader of the Opposition in the National Assembly, Chaudhry Nisar Ali Khan of the Pakistain

Mohammedan

League-N, Aftab Ahmed Khan Sherpao, chief of his own faction of the Pakistain People's Party, and a number of key members of the JUI-F and PML (Likeminded).

The much-awaited report of the all-party PCNS, presented by its chairman Senator Raza Rabbani during a joint sitting of the National Assembly and Senate on March 20, called upon the United States to "review its footprint" in Pakistain. It included calls for US and NATO forces in Afghanistan to pay charges for the transit of their supplies via Pakistain, an "unconditional" US apology for a deadly attack on Pak border posts in November and a halt to drone attacks in the country's tribal areas.

The presentation of the report set off speculations about whether the recommendations could be adopted unanimously as had happened on some domestic issues in the past.

Talking to

news hound

s after the meeting, Chaudhry Nisar said all opposition parties had decided to adopt a unified stance at the joint sitting of parliament and a strategy would be thrashed out at another meeting before start of Monday's session.

"We will go to the session with an open mind, but will not allow the government or any of its officials to hijack (parliament)," he said, adding that the opposition was ready to cooperate with the government in "the larger national interest" if it wanted to seek guidance from parliament "in the real sense". Soon after presentation of the PCNS report in parliament, opposition parties criticised it and warned that they would not allow the government to get it approved in the same form. Chaudhry Nisar went to the extent of describing the report as a 'weak' document, although it carried the signatures of his own party representatives -- Ishaq Dar and Sardar Mahtab Ahmed Khan -- and members of other opposition parties.

In what appeared to be a face-saving move, the opposition members have now started using the term "working paper" for PCNS proposals.

Asked why opposition members, including Maulana Fazlur Rehman and Aftab Sherpao, had put their signatures on the PCNS report if they had any reservations, Chaudhry Nisar said parliamentary committees could not be a substitute for parliament itself.

Posted by: Fred || 03/26/2012 00:00 || Comments || Link || E-Mail|| [299 views] Top|| File under: Govt of Pakistan
Siraj fears civil war if Nato supply restored
[Dawn] Jamaat-e-Islami
...The Islamic Society, founded in 1941 in Lahore by Maulana Sayyid Abul Ala Maududi, aka The Great Apostosizer. The Jamaat opposed the independence of Bangladesh but has operated an independent branch there since 1975. It close ties with international Mohammedan groups such as the Moslem Brotherhood. The Jamaat's objectives are the establishment of a pure Islamic state, governed by Sharia law. It is distinguished by its xenophobia, and its opposition to Westernization, capitalism, socialism, secularism, and liberalist social mores...
central deputy chief Sirajul Haq said on Saturday that a civil war could erupt in the country if supply of goods to NATO


...the North Atlantic Treaty Organization. It's headquartered in Belgium. That sez it all....


forces in Afghanistan through Pak route was restored.

Addressing a public gathering in Jamrud tehsil of Khyber Agency
, he questioned the need of restoring supplies to NATO forces as the United States had already announced its pullout plan for Afghanistan.

"It clearly shows that the allied forces have some secret agenda in Afghanistan so they are seeking restoration of supplies," he
said.

The JI leader said that his party was willing to support and assist the US pullout but made it clear that 'war crimes' of America in Afghanistan were unpardonable. He feared that terrorist activities would be increased if NATO supplies were restored.

About the future status of tribal areas, Mr Haq suggested holding of a referendum on the issue so that a genuine opinion of the

rustics

could be ascertained.

"Let the tribal people decide about their future and the political parties shall refrain from imposing their own manifesto on them," he insisted. He made it clear that majority of the

rustics

would not accept any decision, which was taken outside Fata.

The gathering was also addressed by former MNA from Bajaur Sahibzada Haroon Rashid, Zar Noor Afridi and Abdur Rauf Shinwari. They criticised Fata parliamentarians for what they called selling of their votes in the March 2 Senate elections.

"Fata parliamentarians have converted politics into a shameful business. They openly put their votes for auction to the shame of all egoistic

rustics

," they alleged.

They said that more than 2.5 million tribal people had been displaced owing to military operations in different parts of Fata while militancy had badly affected the health, education and economy of the region.

They called for an immediate halt to the military operations and an honourable return of all internally displaced families to their respective areas.

Posted by: Fred || 03/26/2012 00:00 || Comments || Link || E-Mail|| [633 views] Top|| File under: Jamaat-e-Islami
Officials: Pakistani Taliban Training Frenchmen
Dozens of French

Mohammedan

s are training with the Taliban in northwestern Pakistain, raising fears of future attacks following the shooting deaths of seven people in southern

La Belle France

allegedly by a man who spent time in the region, Pak intelligence officials said Saturday.
 
Authorities are investigating whether Mohamed Merah, the

Frenchie

of Algerian descent who is suspected of killing three Jewish schoolchildren, a rabbi and three French paratroopers in Toulouse this month, was among the training group, the officials said.
Posted by: trailing wife || 03/26/2012 00:00 || Comments || Link || E-Mail|| [315 views] Top|| File under: Taliban
Israel-Palestine-Jordan
Jordan: Israel Is Occupier; We Won't Prevent J'lem March
A

front man

for the Jordanian government reacted to reports claiming that Israel was warning its neighbors against approaching its borders for the "global march on Jerusalem" which is expected to take place on Friday. He noted that the kingdom had not received an official statement from Israel on the matter.
 
He added that the Jordanian government could not prevent the protests so long as they are done in a peaceful manner and without violence. "They are occupying Jerusalem," said the

front man

. "And there is no one in the Arab nation and the Islamic world who can agree to Israel's occupation of Jerusalem and Israel's actions against the Paleostinian people."
Posted by: trailing wife || 03/26/2012 00:00 || Comments || Link || E-Mail|| [314 views] Top|| File under:
Syria-Lebanon-Iran
Busher NPP produces 700 MW power
Azerbaijan, Baku -- The head of Iran's Atomic Energy Organization Fereidoon Abbasi said that the output of Busher nuclear power plant reached to 700 MW, Fars News Agency reported.

"Today, Bushehr NPP works by its 75 percent capacity," he said.

The nuclear capacity at Bushehr power plant is planned to be increased up to 1000 MW, its final capacity.

The Bushehr Nuclear Power Plant was officially launched on September 12 and started by generating electricity at 40 percent of its capacity. The 1,000-megawatt plant, located southeast of the city of Bushehr along the Persian Gulf, had been already connected to the country's national power grid with the power of 60 MW on September 3, 2011.

It reached the capacity of 190 MW on last September 27 , and a day later it improved its capacity to 300 MW. The plant gained 50 percent of its nominal power on October 7 as it reached the capacity of 420 MW.

Initial construction of the facility began in 1975 by German companies, but the work was stopped following the 1979 Islamic Revolution. In 1995, Iran and Russia reached an agreement to complete the project. But power generation was delayed several times due to a number of technical and financial problems.
Posted by: Steve White || 03/26/2012 00:00 || Comments || Link || E-Mail|| [436 views] Top|| File under:
Medvedev Says Annan Plan Last Chance for Syria to Avoid 'Civil War'
[An Nahar] Russian President Dmitry Medvedev warned on Sunday that Kofi Annan

...Ghanaian diplomat who served as the seventh and so far the worst Secretary-General of the UN. Annan and the UN were the co-recipients of the 2001 Nobel Peace Prize for something or other that probably sounded good at the time. In December 2004, reports surfaced that Kofi's son Kojo received payments from the Swiss company Cotecna, which had won a lucrative contract under the UN Oil-for-Food Program. Kofi Annan called for an investigation to look into the allegations, which stirred up the expected cesspool but couldn't seem to come up with enough evidence to indict Kofi himself, or even Kojo...
represented the last chance for avoiding a civil war in Syria and offered the U.N.-Arab League


...an organization of Arabic-speaking states with 22 member countries and four observers. The League tries to achieve Arab consensus on issues, which usually leaves them doing nothing but a bit of grimacing and mustache cursing...


envoy Moscow's full support.

Medvedev's stark message to Moscow's traditional ally came only hours after U.S. President Barack Obama
I am the change that you seek...
announced plans to send "non-lethal" aid to the Syrian rebels and new waves of violence swept the battle-scarred country.

Russia has been facing mounting Western and Arab calls to step up pressure and stop delivering arms to Hereditary President-for-Life Bashir Pencilneck al-Assad


Supressor of the Damascenes...


's regime after a year of violence that the opposition says has claimed more than 9,100 lives.

Moscow on Wednesday backed a non-binding Security Council statement after vetoing two previous resolutions. But it did so only after making sure the text contained no implicit threat of further action should Assad fail to comply.

Medvedev on Sunday appeared to be aiming his words at Assad directly by warning of dire consequences if Damascus


...Capital of the last remaining Baathist regime in the world...


ignored Annan's peace plan.

"This may be the last chance for Syria to avoid a protracted and bloody civil war," Medvedev told Annan at a meeting held in Moscow's Vnukovo 2 airport before his departure for a summit in Seoul.

"We will be offering you our full support at any level at which we have a say," said Medvedev.

"We very much hope that your efforts have a positive outcome."

Annan replied that he expected Russia to play an "active" role in making sure that both sides follow the points of the U.N. Security Council-backed initiative.

The U.N.-Arab League envoy was expected in China on Tuesday to shore up backing for his efforts from the two U.N. Security Council members that had blocked previous efforts to condemn Assad's regime.

China has also expressed support for Annan's mission amid signs of quickly waning support for Assad from his traditional friends.

The U.N. Security Council-backed peace plan requires Assad to pull back his forces from protest cities and provide immediate humanitarian access to the thousands of civilians trapped inside.

It also makes no explicit demands on the opposition and calls for a gradual transition to a more representative government in which Assad's role remains undefined.

Posted by: Fred || 03/26/2012 00:00 || Comments || Link || E-Mail|| [475 views] Top|| File under: Govt of Syria
Syria's Muslim Brotherhood Says It Will Not Monopolize Power
[An Nahar] Syria's

Moslem Brüderbund

will share power and respect democracy if
Hereditary President-for-Life Bashir Pencilneck al-Assad


One of the last of the old-fashioned hereditary iron-fisted fascist dictators...


is toppled, its leader said on Sunday.

"The regime is trying to show that the

Mohammedan

brotherhood are trying to control Syria alone," Mohammad Riad al-Shaqfa told a news conference in Istanbul in remarks translated into English.

"We want a democratic Syria and we do not want to control the country alone," he said, ahead of the international conference of "Friends of Syria," scheduled in Istanbul for April 1.

Meetings of various factions of Syrian opposition will take place this week in Istanbul, and "90 percent of the opposition parties will be united by April 1, under the umbrella of Syrian National Council", which already includes majority of opposition parties, said the Islamist leader.

The movement's number two, Farouk Monir Khalid, described as "good news" a decision by the United States to assist Syrian rebels with "non-lethal" aid.

"It is a good step to help" the rebels, he told Agence

La Belle France

Presse.

U.S. President Barack Obama
This is a teachable moment...
and Turkish Prime Minister Recep Tayyip Erdogan agreed Sunday on the need to send "non-lethal" aid to Syrian rebels, including communications equipment, said U.S. deputy national security adviser Ben Rhodes.

"We expect to have funds to help the SNC, and more decisions to stop the killings in Syria," to emerge from the next "Friends of Syria" meeting, Khalid said.

"We assure that we will accept the result of free elections. We assure that the rights of all Syrians will be guaranteed, of all groups and beliefs."

When asked about the fate of the Kurdish minority in Syria, he said that the

Moslem Brüderbund

"are looking for a non-centralized administration in Syria."

Posted by: Fred || 03/26/2012 00:00 || Comments || Link || E-Mail|| [305 views] Top|| File under: Govt of Syria
Report: Israeli Soldiers Scour Iran For Nukes
Israel using permanent base in northern Iraq to launch intelligence missions in Iran in search of nuclear evidence, Western intelligence sources say

Israel is using a permanent base in Iraqi Kurdistan to launch cross-border intelligence missions in an attempt to find "smoking gun" evidence that Iran is building a nuclear warhead, the Sunday Times reported Sunday.
 
According to Western intelligence sources, Israel has used sensitive equipment during its covert operations to monitor the radioactivity and magnitude of explosives tests. It was also reported that Israeli special forces used Black Hawk helicopters to carry commandos disguised as members of the Iranian military and using Iranian military vehicles.
 
The sources said that Israel had been conducting intelligence missions in the area for several years. In recent months efforts aimed at the Parchin military complex near Tehran to which the

ineffective International Atomic Energy Agency

(IAEA) has been denied access, have intensified.
 
According to the sources, operations are also aimed at Fordow near the city of Qom where Iran is working on high-level enrichment.
 
"We've detected clean-up efforts recently in Parchin which might indicate that the Iranians are trying to hide evidence of warhead tests in preparation for a possible IAEA visit," said a western source.
Posted by: trailing wife || 03/26/2012 00:00 || Comments || Link || E-Mail|| [325 views] Top|| File under:
Who's in the News
37
[untagged]
6
Govt of Pakistan
5
Govt of Syria
4
TTP
3
Commies
3
al-Shabaab
2
Taliban
1
Govt of Sudan
1
Muslim Brotherhood
1
Sipah-e-Sahaba Pakistan
1
Lashkar e-Taiba
1
Jamaat-e-Islami
1
Jamaat-e-Ulema Islami
Bookmark
E-Mail Me
The Classics
The O Club
Rantburg Store
The Bloids
The Never-ending Story
Thugburg
Gulf War I
The Way We Were
Bio
Merry-Go-Blog
Hair Through the Ages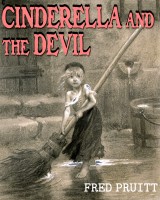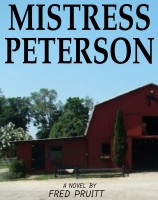 On Sale now!


A multi-volume chronology and reference guide set detailing three years of the Mexican Drug War between 2010 and 2012.

Rantburg.com and borderlandbeat.com correspondent and author Chris Covert presents his first non-fiction work detailing the drug and gang related violence in Mexico.

Chris gives us Mexican press dispatches of drug and gang war violence over three years, presented in a multi volume set intended to chronicle the death, violence and mayhem which has dominated Mexico for six years.
Click here for more information


Meet the Mods
In no particular order...


Steve White
Seafarious
Pappy
lotp
Scooter McGruder
john frum
tu3031
badanov
sherry
ryuge
GolfBravoUSMC
Bright Pebbles
trailing wife
Gloria
Fred
Besoeker
Glenmore
Frank G
3dc
Skidmark
Alaska Paul



Better than the average link...



Rantburg was assembled from recycled algorithms in the United States of America. No trees were destroyed in the production of this weblog. We did hurt some, though. Sorry.
3.228.10.34