-Short Attention Span Theater-
Apparent Suicide by Cyanide Causes Security Concerns
A Northeastern U lab tech lost her job & then was found dead in her Milford, MA apartment yesterday morning with a plastic bag of what is thought to be cyanide.

Neil Livingston, a DC terrorism expert, said, "If she'd been a bad guy and gotten hold of a significant amount of cyanide . . . who knows?" "Cyanide is a good weapon of assassination or for killing a small number of people."

Police are checking Northeastern's records to see if she obtained the material there.

"There isn't adequate screening of who has access to chemicals or biological weapons," Livingstone said. "They're reluctant because of 'academic freedom.' "


Umm, no, we academic biology types are pretty aware indeed. Controls are sometimes lax just because of incompetence or divided attention, but I guarantee you everyone in the labs knows what cyanide can do. And retrovirus ...
Posted by: Anguper Hupomosing9418 || 09/14/2010 00:00 || Comments || Link || E-Mail|| [281 views] Top|| File under:
Afghanistan
'Neighbouring Countries Support Taliban': Afghan Defence Minister
[Tolo News] The Afghan Minister of Defence has remarked that the neighbouring countries' intelligence agencies are involved in regrouping Taliban in Afghanistan

The support of foreign countries to the Taliban Islamic fascisti in Afghanistan and providing safe havens for them across the border are among the main reasons for the continuation of violence in the country, the Afghan Minister of Defence, Gen. Abdul Rahim Wardak, told TOLOnews reporter in an interview.

The Taliban leadership is now divided and they use religious values as a political tool, he added.

"The Taliban leadership is not a traditional one to have attracted individuals through their religious and social status. Most of them are created by foreign intelligence agencies," Mr Wardak added.

The Minister of Defence emphasised on hand-over of security responsibilities to the Afghan Security Forces in the next few years.

"The responsibility should be handed over to Afghans and the government must become self-reliant and should be able to defend itself against all threats.

We must be able to take security responsibilities ourselves in the next five years," Mr Wardak said.

Some Afghan political analysts believe that handing over security responsibilities to Afghan forces will create problems if international community does not fund and equip the

Afghan cops

.
Posted by: Fred || 09/14/2010 00:00 || Comments || Link || E-Mail|| [380 views] Top|| File under: Taliban
Senior American Official Urges Partition of Afghanistan
[Tolo News] Afghanistan should be allowed to part along ethnic lines by pulling back NATO forces, a senior former American national security advisor said

In a speech at the International Institute of Strategic Studies in London on Monday, Robert Blackwill, the United States National Security Advisor (from 2003 to 2004), calls on the US president Barack Obama to make drastic changes in the US's war objectives.

Mr Blackwill told the Daily Telegraph that the US should only seek to defend those areas dominated by Afghanistan's Tajik, Uzbek and Hazara minorities by pulling out of bases in the south.

He said that the US has spent over $100 billion on Afghanistan each year.

He urged that Afghanistan's army and police can be made ready to control the whole country, while Liam Fox, the UK's Defence Secretary has said that Afghan forces will take security responsibilities by 2015.

There are around 150,000 foreign forces, 100,000 of them American soldiers stationed in Afghanistan fighting an almost nine-year-old counter-insurgency war in the country.
Posted by: Fred || 09/14/2010 00:00 || Comments || Link || E-Mail|| [406 views] Top|| File under: Taliban
Taliban not to Disrupt Afghan Election in Kunar
[Tolo News] Governor for eastern Kunar province remarked on Monday that armed anti-government groups in the province will not interrupt the upcoming Afghan parliamentary poll

Armed anti-government groups in Kunar province have assured us that they will not harm police forces, and the polling centres will not be targeted, said Kunar governor, Sayed Fazlullah Wahidi.

Militants in the province will only target foreign forces, he said.

However the election is not supported by the Taliban, they have said their target is to wipe out foreign forces from Afghanistan.

The Taliban, "pointed to two things: firstly they will not interrupt the poll and secondly they will not harm Afghan national police and army."
They said, "Only the coalition forces will be targeted," he said.

The provincial government is happy about the decision made by the Taliban and said that the Taliban have also announced they will not attack clinics and educational centres.

"They had announced they have nothing to do with clinics and schools and this was a new thing to me, and we realised that no clinics and schools were attacked," he said.

The Taliban's announcement came after officials' in the Independent Election Commission recently declared that some polling centres will remain closed during the elections as a result of a shortcoming in security in eastern parts of Afghanistan particularly in Nangarhar province.
Posted by: Fred || 09/14/2010 00:00 || Comments || Link || E-Mail|| [396 views] Top|| File under: Taliban
China-Japan-Koreas
Sonny Kim 'Met Chinese President'
[Chosun Ilbo]

North Korean hereditary supremo Kim Jong-il

's son and heir apparent Jong-un met Chinese President Hu Jintao during a recent trip to China, North Korean sources claimed Friday.

They said Jong-un, escorted by a team of three

tough guyz

, accompanied Kim senior on his China tour but traveled in a separate vehicle from his father and behaved as if he were a member of the entourage to avoid exposure to the press.

Kim senior introduced his son to Hu and other Chinese leaders at a dinner in Changchun, Jilin on Aug. 27, the sources said. At the dinner, Kim senior was apparently in high spirits and drank more than a bottle of the Chinese white liquor maotai. Some members of his entourage also

got sloshed

, they added.

It seems the Chinese leadership promised Kim senior to stand by the North as before when power is handed down to Jong-un.

Meanwhile,


...back at the ranch...


sources said China drastically increased aid to North Korea since last year. In addition to free grants, China is persuading the North to conduct economic reform through economic cooperation.
Posted by: Fred || 09/14/2010 00:00 || Comments || Link || E-Mail|| [281 views] Top|| File under: Commies
S. Korean final report reaffirms DPRK's culpability in sinking warship
(Xinhua) -- South Korea released Monday a final report of a Seoul-led multinational probe into the sinking of its warship in March, maintaining its stance that the Democratic People's Republic of Korea (DPRK) is to blame.

Probe findings in May concluded that Pyongyang's torpedo attack sank the 1,200-ton navy corvette Cheonan, killing 46 sailors. Investigators pointed at parts of a torpedo salvaged from the site of the sinking as evidence of the DPRK's role, claiming that a marking on the retrieved parts is consistent with a similar marking on a stray DPRK torpedo.

The newly published report includes more details, an attempt to quash speculation doubting the official investigation results. The hull of the ship, the propulsion device of the torpedo and remains of the explosives all point to the DPRK's responsibility for the attack, according to the report.

"(The report) let North Korea (DPRK) and the international community know that even the most covert attack leaves evidence," Yoon Duk-yong, co-chairman of the joint investigation team, said during a briefing. "It especially sends a solemn warning to North Korea not to engage in any further military provocations."

The report will hopefully serve as the basis for more accurate understanding of the sinking, Yoon said.

On March 26, South Korea's frigate Cheonan, with 104 crew members aboard, sank near the maritime border with the DPRK after an unexplained

kaboom

. South Korean investigators released their results of the investigation on May 20, claiming that the warship was sunk by a DPRK torpedo.

However,
The infamous However...
a

front man

from the DPRK National Defense Commission issued a statement May 20 rejecting the claim of South Korea, and requesting to send an DPRK inspection group to South Korean to verify material evidence.
Posted by: Fred || 09/14/2010 00:00 || Comments || Link || E-Mail|| [386 views] Top|| File under: Commies
Home Front: WoT
Ground zero mosque site not hallowed: imam
[Al Arabiya] The imam leading the plan for an Islamic center near Ground Zero rejects arguments from Sept. 11 survivors that he was seeking to build on "hallowed" ground

"It's absolutely disingenuous... that that block is hallowed ground," imam Feisal Abdul Rauf said, noting that the immediate area, a busy commercial district, contained a strip club.

Opponents to the planned Islamic center two blocks from the epicenter of the Sept.11, 2001 attacks say that a Muslim presence there would be offensive to the memory of the 2,752 people killed in the World Trade Center.

Many critics go further, claiming the positioning of a mosque so close to Ground Zero desecrates sacred ground and would celebrate terrorism.

Abdul Rauf, speaking at the Council on Foreign Relations think tank in New York, said that radicals had hijacked the debate and spread "deliberate misinformation and harmful stereotypes."

"I regret that some have misunderstood our intentions. I am deeply distressed that in this heated political season some have exploited the issue for their own political agenda," he said.

The imam refused to say whether he might move the center further from Ground Zero, as opponents demand, but indicated that he is considering this.
Posted by: Fred || 09/14/2010 00:00 || Comments || Link || E-Mail|| [438 views] Top|| File under: Global Jihad
India-Pakistan
Taseer urges zero tolerance for banned outfits
[Pak Daily Times] Punjab Governor Salmaan Taseer said on Monday that Punjab government should have zero tolerance for banned outfits.

Talking to a private TV channel, the Punjab governor said that there were no terrorist training camps in Punjab.


Then his lips fell off.


However,
The infamous However...
he said recruitment was going on in the province.

"Shahbaz Sharif is the chief minister of the province and he is ultimately responsible for law and order. I merely have a constitutional role and cannot directly interfere. I can't take over the police force," he said.

Taseer also criticised Punjab Law Minister Rana Sanaullah, who "roams around with members of banned outfits". "Now the Ehle Sunnat and Brelwi organisations are demanding Rana Sanaullah's removal," he added.

Referring to the ongoing flood situation, the governor said that he was fully participating in the flood relief efforts. "I have sent many trucks loaded with aid for the flood victims, along with a huge amount of money. But it's not proper to announce all the details publicly," he said.

However,
The return of the infamous However...
he criticised the Punjab chief minister for trying to use the flood disaster for his publicity.

"It's not the time for photo sessions. I myself regularly visit the flood-hit areas, but I would never ask the media for a photo session while riding a bike or a donkey cart. People have become politically mature and they want work instead of mere photography," the governor said.

He said that it would be better if the Sharif brothers focused their attention on paying their taxes.

Taseer said that Punjab Chief Minister Shahbaz Sharif was holding all 13 key ministries. "One man can't run all the affairs and Shahbaz Sharif is holding all the key ministries and he did not even consult anyone on the flood relief efforts," Taseer said.

The governor added that the Sasti Roti Scheme was a disaster for Punjab, as there was no transparency in it and the scheme lacked documentation.
Posted by: Fred || 09/14/2010 00:00 || Comments || Link || E-Mail|| [287 views] Top|| File under: Govt of Pakistan
Italy to present UN resolution on religious minorities
[Dawn] Italy will present a resolution on the protection of religious minorities at the next United Nations' general assembly, Foreign Minister Franco Frattini said on Monday.


I like that better than forbidding blasphemy, even to unbelievers.

"Freedom of religion is a principle that applies to every religion," Frattini said after meeting in Rome with Shahbaz Bhatti, Pakistan's minister for minorities, a Catholic. "We are greatly concerned by the persecution of Christians in many countries around the world," Frattini said, adding, "Over the past months in Pakistan Christians were murdered in some villages, stirring consciences in Europe and also in Italy."

Two Christian brothers accused of writing a blasphemous pamphlet critical of the Prophet Mohammed were shot dead in July outside a court in eastern Pakistan. In August 2009, eight Christians were burned alive after being accused of blasphemy.

"We have to say clearly that if there is a clash, it is between extremists, not between Christians and Muslims," Frattini said.


So, Christian extremists fought with Muslim extremists, and the Christians were burnt alive in the process? I think Mr. Frattini needs to ponder what exactly he means to say before opening his mouth.

Bhatti said he "appreciated Frattini's commitment on religious freedom,"adding that the Pakistani government had "taken many steps forward" on the issue.


For a given definition of many that means none and of forward that means no movement whatsoever, yes.
Posted by: Fred || 09/14/2010 00:00 || Comments || Link || E-Mail|| [262 views] Top|| File under: Govt of Pakistan
TNSM chief's trial delayed for non-availability of evidence
[Pak Daily Times] The Khyber Pakhtunkhwa government has delayed the trial of banned Tehrik-e-Nifaz-e-Shariat-e-Muhammadi (TNSM) chief Sufi Mohammad after the prosecution department failed to produce solid evidence and witnesses against him, Daily Times has learnt.


Looks like the fix is in again...




"non-availability of evidence". Is that like "all the witnesses are dead"?


Official sources in Khyber Pakhtunkhwa Home and Tribal Affairs Department revealed that first the TNSM chief's trial was delayed due to security reasons and Taliban's threat to anti-terrorism judge and it was decided to run his trial in Central Prison Peshawar. But, the sources added, the provincial government was now delaying his trial due to non-availability of witnesses and solid evidence against him.

"The government is taking no interest in the trial of TNSM chief and there is a possibility that he once again be released through an agreement," an official told Daily Times on condition of anonymity.

Two months ago, the provincial government had delayed the trial of Sufi Mohammad due to security reasons and Taliban's threats to Swat anti-terrorism judge Asim Imam. The provincial home department reviewed its decision to produce Sufi Mohammad and other key terrorists in Swat anti-terrorism court and approved trial of TNSM chief and other key terrorists by a judge of anti-terrorism court in the prison.

The anti-terrorism court judge was scheduled to start Sufi's trial in various cases on July 20 in the prison, but the trial could not resume on the scheduled date.

Sufi Muhammad is facing charges of sedition, conspiring against the state and encouraging terrorism. There are also a host of other charges against him including Section 302 and 324 of Pakistan Penal Code (PPC).

Last year, the ANP-led provincial government had pinned all hopes for peace on Sufi Muhammad and withdrew all cases lodged against him, but he rejected the superior courts of the country declaring them as un-Islamic and denounced democracy and the Constitution.

His April 19, 2009 address to a massive gathering at Grassy Ground in Mingora ended all hopes for peaceful resolution of the problems in Swat and rest of Malakand and emboldened the Swat militants.

His address brought serious consequences for him. The military launched an operation in his native Maidan area in Lower Dir on April 26, 2009.

On June 4, his Amandarra headquarters in Batkhela was raided and his deputy Maulana Muhammad Alam and spokesman Amir Izzat were nabbed. Sufi Muhammad then went into hiding, but in late July 2009, he showed up in Sethi Town of Peshawar and was arrested in the same month.
Posted by: Fred || 09/14/2010 00:00 || Comments || Link || E-Mail|| [307 views] Top|| File under: Govt of Pakistan
International-UN-NGOs
UN human rights chief criticises 'big powers'
[Pak Daily Times] The United Nations' human rights chief criticised 'big powers' on Monday, rapping Russia over the killing of journalists, China for rights crackdowns and the United States over anti-terrorism measures.

Addressing the 47-nation UN Human Rights Council, Navi Pillay also rapped Iran over attacks on rights advocates and dissidents, Egypt, Libya and Syria for harassing civil rights activists and France for deporting Roma to the Balkans.

The UN officials said the high commissioner's stern comments, delivered to a body including many of the countries she named, was a sign of her determination to point to alleged abuses wherever they occur. "In Azerbaijan and the Russian Federation, little progress has been achieved to bring to justice the perpetrators of murders and attacks against (rights) defenders which occurred during the past few years," she said.

"Peaceful dissidents, human rights advocates, lawyers and press representatives have been targeted and violently attacked in countries including Iran, Iraq and Somalia," while in Sudan repression accompanied April's presidential poll, Pillay added.

Civil society groups have been hit by measures restricting their action in many states including Bahrain, Belarus, China, Egypt, Libya, Panama, Syria and Tunisia, she said.

And competition over natural resources has compounded threats and assaults against journalists, trade unionists and community organisers in African countries such as Angola, the Democratic Republic of Congo and Zimbabwe, according to Pillay.

While Russia and China avoided direct response, US and French envoys defended their countries and Arab states said defending human rights was a key priority for them and demanded more focus on Israel for its treatment of Palestinians.

Pakistan, on behalf of the 57-nation Organisation of the Islamic Conference (OIC), asked why she had not mentioned the threat by a US church leader to burn the holy Quran, and said Pillay should put defamation of Islam at the top of her agenda. Cuba said her remarks showed a growing tendency "to target southern countries with unfair and unsubstantiated accusations".

Pillay, a former South African high court judge, delivered he remarks at the start of a three-week autumn session of the council, set up in 2006 to replace another body, which had become ineffective through political wrangling. But the council has increasingly drawn the same criticism.

Developing nations forming a bloc in the body have fended off criticism of countries like Iran and Sudan, Russia, China and Cuba while focusing much of its fire on Israel for its treatment of Palestinians.

Two reports on Israeli actions ordered by the council are due to be delivered during the current session. Pillay said Israel had aroused concern with draft laws that could restrict the activities of human rights defenders and noted that "peaceful activists have been injured and arrested for protesting the construction of the wall in occupied Palestinian territories".

But she also criticised Hamas, saying what she called "the de facto authorities" there had shut down civil society organisations.
Posted by: Fred || 09/14/2010 00:00 || Comments || Link || E-Mail|| [273 views] Top|| File under:
PFLP urges Abbas: Don't go to Sharm summit
(Ma'an) -- The Popular Front for the Liberation of

Paleostin

e said Monday that talks scheduled for Tuesday are pointless and do not serve the interests or rights of

Paleostin

ians.

The leftist movement said in a statement that the Ramallah-based

Paleostin

ian leadership and PLO negotiations team ought to stop "chasing after illusions" and should cancel talks with Israeli Prime Minister Benjamin Netanyahu in the Egyptian resort city of Sharm Al-Sheikh.

Negotiating with Israel only encourages it to build more settlements in the occupied West Bank and Jerusalem and will lead to "the occupation committing extra crimes against the

Paleostin

ians," the statement concluded.
Posted by: Fred || 09/14/2010 00:00 || Comments || Link || E-Mail|| [278 views] Top|| File under: PFLP
Peace Talks Epic Fail
JERUSALEM: US officials were working frantically last night to prevent the collapse of peace talks today and tomorrow between Israel and the Palestinians as high-ranking officials from both sides indicated they shared no common ground on any subject.


um, yup, that just about sums it up....




This was all for Bambi so that he could look statesman-like. I think he figured that his august aura and personality would squeeze some sort of agreement out of the Israelis that he could then wave as some sort of monumental achievement. That in turn would help blunt the coming November election by making it look like the Democrats could get something done.

But it isn't happening because the Israelis see through this. Further, the ineffectual Mohmoud Abbas can't deliver the Paleos. So no agreement, and Bambi (and the U.S.) looks weaker than ever. Nice going, champ ...
Posted by: Gromoting Speretch3006 || 09/14/2010 00:00 || Comments || Link || E-Mail|| [262 views] Top|| File under:
Syria-Lebanon-Iran
Egyptian Embassy: Sayyed's Allegations are Unacceptable Incitements
[An Nahar] The Egyptian Embassy in Lebanon voiced on Monday its surprise with former General Security chief Jamil al-Sayyed's recent statements that "included baseless claims and incitements against embassy employees."
It stressed in a statement: "Egyptian diplomats meet Lebanese officials of different political views within their legal and legitimate work on Lebanese land."

"Major General Sayyed's false claims are unacceptable, illegal, and immoral incitement against embassy diplomats and it holds him completely legally responsible for any attack against any embassy employee," the statement added.
Posted by: Fred || 09/14/2010 00:00 || Comments || Link || E-Mail|| [275 views] Top|| File under:
Police Strike Back at Sayyed: If you Step on Our Foot, We Shall Step on Your Neck
[An Nahar] Police hit back at former head of the General Security Department Maj. Gen. Jamil Sayyed, warning him that the Internal Security Forces will not stand idle in the face of threats.

"Sayyed's announcement is nothing but an attempt to confuse (performance levels in) ISF operations and the Intelligence Bureau," a senior police officer said in remarks published Monday by Ad-Diyar newspaper.
"We know Sayyed very well. When the Syrians would get angry at him, he would turn up like a chick," the officer recalled.

He said that police have arrested several suspects -- close to Sayyed -- on charges of spying for Israel, specifically former Security Services Brig. Gen. Adib al-Alam.

"But if we were dealing politely, we would tell him (Sayyed) that if someone steps on our foot we shall step on his neck," the officer warned.
Posted by: Fred || 09/14/2010 00:00 || Comments || Link || E-Mail|| [282 views] Top|| File under:
Oqab Saqr Hits Back at Sayyed: He Tried to Blackmail Hariri for $15 Million
[An Nahar] MP Oqab Saqr hit back at former head of the General Security Department Maj. Gen. Jamil Sayyed, accusing him of trying to blackmail Prime Minister Saad Hariri over cash-for dropping case.

He said Sayyed dispatched a "person" to Hariri asking for $15 million in return for giving up his case.
Saqr, in remarks published Monday, said the meeting was attended -- besides Hariri and the mediator -- by five other people.

He said when Hariri rejected Sayyed's offer, the envoy returned to reduce the blackmail by half.

"That person came back asking for $7.5 million. But Hariri, again, told him "I reject this kind of cheap settlement,'" Saqr said.

Sayyed, who was placed in temporary detention in Lebanon in 2005 for his alleged involvement in Hariri's assassination and released in 2009 due to lack of evidence, has asked the STL to release his secret case file on the 2005 assassination to learn why he had been jailed for nearly four years without charge.

Saqr said Sayyed offended Syria and distorted the truth for personal gains.

"He (Sayyed) is a false witness," Saqr claimed, adding that the former officer's accusations will have no impact on the internal truce in Lebanon.

Saqr was responding to Sayyed, who held a press conference on Sunday to discuss the issue of the Special Tribunal for Lebanon and Hariri's stance on the so-called "false witnesses" case.

Sayyed's "claims are empty because he has lost some of his memory and his psychological state is worsening," Saqr said.

Sayyed is "currently trying to transform his personal problem into a public crisis," added Saqr, who is a member of the Hariri-led Lebanon First parliamentary bloc.

Saqr ruled out that Sayyed's remarks had "any political significance," saying that he did not believe that "these remarks reflect the stances of Syrian President Bashar al-Assad or Hizbullah Secretary-General Sayyed Hassan Nasrallah."

"Jamil Sayyed is suffering a complicated mental state and a certain psychological condition after the man lost his authority to find himself now outside power," Saqr said, calling on Sayyed "to solve his psychological problem, but not at the expense of the honorable Lebanese and their dignities."

Saqr stressed that the Lebanese Judiciary must deal with Sayyed's remarks, "especially comments against judges and death threats against some Lebanese (political) leaders and public officials."

"Jamil Sayyed in a pillar of corruption," Saqr concluded.

"Corruption became clear, including Sayyed's palace, which he boasts that it even appears on Google Earth," Saqr uncovered.

"Sayyed built his palace on the skulls of many Lebanese who were humiliated, robbed of their money and probably killed," he added.

"If there were a State in Lebanon, Sayyed would have been put in jail a long time ago," before Hariri's 2005 assassination "in cases that were proven against him," Saqr stated.

Sayyed on Sunday attacked Hariri, accusing him of being behind false witnesses in Hariri's assassination.

Sayyed said Hariri along with his "political, media, judicial and security team" joined forces with former head of the U.N. investigation committee Detlev Mehlis to use the murder as a plot aimed against Syria and to grab power in Lebanon.

"That is why we see Saad Hariri desperate to defend false witnesses and stand against holding them accountable; because if they fall, this authority will fall from top to bottom," Sayyed said

He even threatened to take justice into his own hands if Hariri did not act to put false witnesses on trial.

"I vow upon my honor that if you (Hariri) do not give me my right, I will take it with my own hands some day," Sayyed vowed.

"Jail me," he said, calling on Hariri to undertake a polygraph lie detector test to prove that he did not support or fund false witnesses..
Posted by: Fred || 09/14/2010 00:00 || Comments || Link || E-Mail|| [281 views] Top|| File under:
Leader condemns Quran desecration
[Iran Press] Leader of the Islamic Revolution Ayatollah Seyyed Ali Khamenei has condemned the desecration of the Holy

Koran

on the anniversary of the 9/11 attacks in the US.

"Without a doubt, the leaders of the global arrogance engineered [this plot] and [were in charge of] the command room of these atrocities," the Leader said.

Ayatollah Khamenei added that "Zionist think-tanks which hold the most influence on the US government and its security and military organizations" were among the accomplices in the scenario.

"This incident and previous incidents clearly show that what the global arrogance is attacking today is the foundation of Islam and the Holy

Koran

," Ayatollah Khamenei said.

The Leader said that the enemies' main objective behind this abominable act was to drag their fight with Islam and

Mohammedan

s to all levels of the Christian society and to give it a religious pretext by bringing the Church into play.

"We must all realize that this recent incident is not related to the Church and Christianity and the puppet actions of a few foolish and mercenary priests must not be attributed to Christians and their clergy," Ayatollah Khamenei said.

The Leader said

Mohammedan

s would never adopt similar measures against the religious sanctities of other faiths.

"All

Mohammedan

s hold the US government and their politicians accountable. If the US government is sincere in its claims of not having been involved in this incident, it must mete out a befitting punishment to the main perpetrators of this serious crime... who have hurt the sentiments of 1.5 billion

Mohammedan

s," the Leader said.

After Florida pastor Terry Jones called off his

Koran

burning plans in the face of fierce international condemnation, other anti-Islam elements in the US attempted to burn copies of the holy book on the ninth anniversary of the September 11 attacks on Saturday.

Two evangelical preachers in Tennessee also set copies of the

Koran

on fire and members of the group Operation Rescue tore pages from the holy book of Islam.

The police made no efforts to stop the desecrating acts.

In another incident a group of individuals tore some pages of a copy of the

Koran

in front of the White House.
Posted by: Fred || 09/14/2010 00:00 || Comments || Link || E-Mail|| [281 views] Top|| File under: Govt of Iran
Protesters set fire to US flag in protest at desecration of Quran
[IRNA] Thousands of angry university protestors staged a protest in front of Swiss embassy in Tehran on Monday to condemn desecration of Holy Quran which injured sentiments of the world Muslims.

The angry university students set fire to US flag and trampled upon a coffin postured as "liberal democracy".

These students chanted various mottos and slogans such as Allaho Akbar (God is the greatest), Death to America, Death to Israel and Death to Zionists.

They also carried placards in support of the Supreme Leader of the Islamic Revolution vowing to sacrifice their lives whether the Supreme Leader issues decree of Jihad against infidels.
Posted by: Fred || 09/14/2010 00:00 || Comments || Link || E-Mail|| [269 views] Top|| File under: Govt of Iran
Bellemare Does Not 'Seriously' Take Nasrallah's Revelations, Report
[An Nahar] Special Tribunal for

Leb

Prosecutor Daniel Bellemare does not seriously take revelations made by Hizbullah chief Sayyed Hassan Nasrallah in the assassination case of ex-PM Rafik Hariri, Ad-Diyar newspaper reported Monday.

"Nothing suggests that the International Tribunal and officials working for it may reconsider the wrong path of international investigation" into Hariri's assassination, Ad-Diyar said.

It owed this to U.S. and Israel "who did not abandon the game of using politics in the Tribunal."

"Bellemare does not seem to seriously take what Nasrallah disclosed regarding evidence and data accusing Israel of assassinating Hariri," Ad-Diyar wrote.
Posted by: Fred || 09/14/2010 00:00 || Comments || Link || E-Mail|| [286 views] Top|| File under: Hezbollah
Who's in the News
44
[untagged]
5
Taliban
5
Govt of Pakistan
3
Govt of Iran
3
Commies
2
TTP
2
al-Shabaab
2
Hezbollah
1
Hamas
1
Global Jihad
1
PFLP
1
Chechen Republic of Ichkeria
1
al-Qaeda in Pakistan
Bookmark
E-Mail Me
The Classics
The O Club
Rantburg Store
The Bloids
The Never-ending Story
Thugburg
Gulf War I
The Way We Were
Bio
Merry-Go-Blog
Hair Through the Ages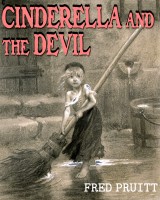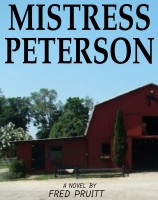 On Sale now!


A multi-volume chronology and reference guide set detailing three years of the Mexican Drug War between 2010 and 2012.

Rantburg.com and borderlandbeat.com correspondent and author Chris Covert presents his first non-fiction work detailing the drug and gang related violence in Mexico.

Chris gives us Mexican press dispatches of drug and gang war violence over three years, presented in a multi volume set intended to chronicle the death, violence and mayhem which has dominated Mexico for six years.
Click here for more information


Meet the Mods
In no particular order...


Steve White
Seafarious
Pappy
lotp
Scooter McGruder
john frum
tu3031
badanov
sherry
ryuge
GolfBravoUSMC
Bright Pebbles
trailing wife
Gloria
Fred
Besoeker
Glenmore
Frank G
3dc
Skidmark
Alaska Paul



Better than the average link...



Rantburg was assembled from recycled algorithms in the United States of America. No trees were destroyed in the production of this weblog. We did hurt some, though. Sorry.
3.228.10.34