Britain
Prosecutor: Britons disguised bombs as drinks
Eight British Muslims plotted to cause unprecedented carnage by blowing up passenger planes over the Atlantic Ocean with homemade liquid bombs disguised as soft drinks, a prosecutor said at their trial Tuesday.

Peter Wright said the men planned to smuggle the bomb ingredients aboard jets bound from Britain to North America disguised as "soft-drinks bottles, batteries and other innocuous items" carried in hand luggage. "They were to be detonated in-flight by suicide bombers," including several of the accused, he said.

Eight men aged between 22 and 30 deny conspiracy to murder. But Wright said the defendants were close to carrying out their plan when they were arrested in August 2006. The arrests led to the grounding of hundreds of flights and disruption for thousands of people and triggered huge changes to airport security -- including restrictions on carrying liquids on planes -- that persist to this day.

Wright said the plot would have caused "a civilian death toll from terrorism on an almost unprecedented scale."

He said alleged ringleaders Abdulla Ahmed Ali and Assad Sarwar, both 28, "shared a common interest ... that involved inflicting heavy casualties upon an unwitting civilian population, all in the name of Islam."

The defendants, he said, were "men with the cold-eyed certainty of the fanatic." The blasts were intended as "a violent and deadly statement of intent that would have a truly global impact."

Wright said that the plot was organized in Britain but was being directed from Pakistan.

A court order restricts reporting of some details of the case, which is expected to last 10 months.
Posted by: tipper || 02/17/2009 14:02 || Comments || Link || E-Mail|| [6483 views] Top|| File under:
China-Japan-Koreas
N. Korea preparing missile launch: S. Korean defense minister
North Korea has been preparing for a test-launch of its long-range Taepodong-2 missile since January, South Korean Defense Minister Lee Sang Hee said Monday. Lee's remarks in parliament appear to mark the first time for a high-level South Korean government official to publicly reveal the North's launch preparations.
Posted by: Fred || 02/17/2009 00:00 || Comments || Link || E-Mail|| [6470 views] Top|| File under:
Europe
Officials say Italy will not take Gitmo inmates
ROME — Italy will not accept any Guantanamo Bay detainees when the U.S. prison shuts down, a close ally of Premier Silvio Berlusconi said Monday after meeting with U.S. House Speaker Nancy Pelosi.
Gianfranco Fini, the speaker of Italy's Chamber of Deputies, said he knew of no Italian citizens at Guantanamo. People can be held in Italian prisons only after they are sentenced by the Italian judiciary or countries with which Rome has a bilateral agreement, he said.

Italian reports, citing human rights organizations, say as many as a dozen people who had been residents of Italy but not citizens are being held at Guantanamo. Italian officials have not addressed the issue.
President Barack Obama has ordered the prison in Cuba to be closed within a year and his administration is reviewing the Guantanamo cases to determine whether the suspects remaining there should be tried in U.S. courts or released to other countries.

"I don't think we'll see a situation where the president will be asking countries to accept people," unless it is the inmates' country of origin, said Pelosi.


Put 'em in Berkeley. Enroll them in classes. You won't be able to tell them apart from the local crazies. Except for the scimitars ...
Posted by: Steve White || 02/17/2009 00:00 || Comments || Link || E-Mail|| [6467 views] Top|| File under:
Norway's Islamic groups distance themselves from Qaradawi Holocaust remarks
The Islamic Council of Norway on Monday distanced itself from remarks attributed to a leading Islamic scholar quoted as saying the Holocaust was a 'divine punishment' against the Jews.

Yusuf al-Qaradawi, an Egyptian-born, Qatar-based scholar made the alleged comments in a speech on the Arab broadcaster al-Jazeera in January, prompting widespread condemnation.

Senaid Kobilica, leader of the Islamic Council of Norway, issued a statement saying it was 'unacceptable' if such an important religious figure as al-Qaradawi had made such remarks, according to Olso daily Aftenposten. Kobilica said the council also planned to raise the matter with the European Council for Fatwa and Research, of which al-Qaradawi is member.

Islamic leaders in Denmark and Sweden have also distanced themselves from the comments.

Danish Imam Abdul Wahid Pedersen told Danish news agency Ritzau that he did not support al-Qaradawi's stance, and that it could not be excused by the angry debate following the recent Israeli offensive against Hamas in Gaza. Pedersen was seen as a moderating force two years ago during the crisis sparked by a Danish newspaper's publication various cartoons of the Prophet Mohammed.
Posted by: Fred || 02/17/2009 00:00 || Comments || Link || E-Mail|| [6469 views] Top|| File under: Global Jihad
Ocalan 'seriously ill'
(AKI) - Imprisoned Kurdish militant leader Abdullah Ocalan is "seriously ill", according to a spokesman for his separatist Kurdistan Workers Party (PKK). Baryar Kabar said the founder of the PKK "has been struck by a skin disease".

In an interview with Adnkronos International (AKI), Kabar said that Ocalan "is subjected to severe psychological pressure and is not allowed access to any news from the outside world except for a small radio with a single station and is allowed to read only one newspaper a month, from which the most important news is removed."

Ocalan has been the sole inmate on the prison island of Imrali since his capture in 1999.

At the weekend police clashed with thousands of Kurdish protesters in southeastern Turkey who demonstrated to mark the tenth anniversary of the capture of the separatist leader.

Eighty-six people were reportedly arrested and at least eight protesters and 17 police officers were hurt when protests turned violent.

Protesters in Diyarbakir, the region's largest city, threw rocks at armoured police vehicles and police used tear gas and water cannon to disperse a crowd of about 2,500 people that gathered in front of the headquarters of the Democratic Society Party (DTP), the only legal Kurdish political grouping.

Baryar Kabar spoke to AKI about Ocalan's prison term. He said in the past ten years, the Kurdish leader had been in solitary confinement 11 times for periods of 10 to 15 days.

"This most severe treatment is not in line with the law or international practices," he said.

On the tenth anniversary of Ocalan's detention, Kabar said "we are telling the world that we will continue our fight until the party leader is freed".

"His freedom would mean freedom for all the Kurdish people," Kabar said.

"The arrest of Ocalan was the result of a huge international plot with the purpose of carrying out mass extermination. But the Kurdish people have become aware of his enemies' objectives and very decisive about pursuing its international fight until the achievement of its legitimate national rights," he said.

Clashes were also reported in Istanbul and the southern port city of Mersin at the weekend.

Ocalan, who founded the separatist PKK in 1978, was arrested on 15 February 1999, while fleeing the Greek Embassy in Nairobi after a year-long manhunt.

He was sentenced to death later that year for treason and his sentence was commuted to life in prison in 2002.

Posted by: Fred || 02/17/2009 00:00 || Comments || Link || E-Mail|| [6462 views] Top|| File under:
Great White North
No Loonies for the Loony
Ooooops. Look's like he picked the wrong guy to call names...


Immigration Minister Jason Kenney is poised to slash federal funding to Canada's largest Arabic group after its president called him a "professional whore" for supporting Israel.


Looks like this whore's gonna keep his client's money...


In an exclusive interview with Sun Media from London, England, where he is to speak today at an international conference on anti-Semitism, Kenney said groups are free within legal bounds to say what they like. But groups whose leaders say intolerant or hateful things shouldn't get taxpayer funding. "We should not be rewarding those who express views that are contrary to Canada's best liberal values of tolerance and mutual respect."


FILTHY INFIDEL PROFESSIONAL WHORE!!!


One of those groups, said Kenney, is the Canadian Arab Federation whose president Khaled Mouammar called him a "professional whore" after Kenney criticized the presence of Hezbollah and Hamas flags at anti-Israel rallies in Toronto. Kenney said the same group criticized Liberal MP Bob Rae because of his wife's involvement in Canada's Jewish community.

The federation received a $447,297 contribution from Kenney's department to operate a settlement program in Toronto for two years, teaching new immigrants language and job searching skills.


Oooooh. That's a nice hit...




Program translation: taught Arabic and applying for state benefits ...


Kenney said he has already asked department officials to weigh comments made by groups when evaluating funding applications, and the comments made by the Arab Federation president will affect its contribution when the current one expires in March 2010.


Here's a nice shiny Canadian dime, Khaled...


Mouammar, however, says that Kenney's decision will hurt newcomers to Canada, not just Arabs. Arabs make up only 5% of those who receive his group's settlement services, which Mouammar said were among the best in the Toronto area. Mouammar said Kenney's decision is "vindictive" and accused him of promoting Islamophobia internationally.


Yeah! That's right, Islamophobia! I said it! That should make him cave!


"This government is anti-Arab and anti-Muslim," he said, adding the federal government has refused to meet with the Canadian Arab Federation or the Canadian Islamic Congress since Prime Minister Stephen Harper came to power.


Yes, and what a loss for Canada this policy is I'll bet...


In the interview and in his speech, Kenney was also critical of the Canadian Islamic Congress, saying its former president Mohamed Elmasry once tried to "legitimize the killing of all Israeli adults." Wahida Valiante, who succeed Elmasry as president of the CIC -- which doesn't get government funding -- said Kenney misrepresented Elmasry's comments on the world stage.


Yeah, he was "misquoted'. He was "miscontstrued". What he said wasn't what you heard him say, INFIDEL!
Posted by: tu3031 || 02/17/2009 11:31 || Comments || Link || E-Mail|| [6468 views] Top|| File under:
India-Pakistan
Pak: Militants extend deadline for abducted UN official
(AKI) - Pakistani militants on Monday said they had extended the deadline for the execution of a senior United Nations official kidnapped in the west of the country in early February. The group, calling itself the Baluchistan Liberation United Front, on Friday said it would kill American John Solecki in 72 hours, but a spokesman told the media on Monday it would extend the deadline for the government to accede to its demands.

The group reportedly told the Quetta Press Club on Monday that the deadline for Solecki's execution had been extended for a few days.

Solecki, the head of the office of the UN High Commissioner for Refugees in Quetta, was kidnapped on 2 February after gunmen ambushed his car and shot dead his driver, Syed Hashim Raza.

Pakistani media said police were searching for Solecki in Dalbadin, Naukandi, and areas along the border between Pakistan and Afghanistan. The Taliban is active in the region which has also seen unrest from groups demanding greater local autonomy.

The BLUF has demanded UN intervention to secure the release of 141 women held in Pakistani prisons and resolve the issue of Baluchi independence. Solecki was apparently shown in a video aired by Geo News on Friday. The video showed the face of a blindfolded man, apparently that of John Solecki.
Posted by: Fred || 02/17/2009 00:00 || Comments || Link || E-Mail|| [6462 views] Top|| File under: Govt of Pakistan
Musharraf: Deal with Taliban ridiculous
Former Pakistani President Pervez Musharraf has described a deal with local Taliban as 'ridiculous' while dismissing allegations against ISI. "It's really ridiculous to sign a deal with those who killed hundreds of army personnel in Swat," Musharraf told reporters in a press conference in Islamabad -- his first official-media appearance since his resignation last year.


It's pretty ridiculous to complain about the occasional violation of national sovreignty by drones, pilotless or otherwise, while handing over judicial and de facto administrative sovreignty to a pickup team of turbans.


He condemned a conspiracy against Pakistan's army and the Inter Services Intelligence (ISI) as 'propaganda', saying such moves would harm international efforts against terrorism, a Press TV correspondent reported. "If Pakistan's army or the ISI were weakened due to certain conspiracies, the international community would lose the war on terror," he added.

The statement comes from the former US -backed military ruler just hours after a deal was reached with Taliban militants in the Swat Valley permitting the militants to establish their own rule and court system in insurgency-hit Malakand Division in North West Frontier Province (NWFP) in the coming four to six months.

Pervez Musharraf also denied allegations of adopting a double standard policy towards Taliban during his eight-and-half-year military rule, calling such allegations as distortion and fabrication of the facts.

"I was not alone in whatever I did in my eight years, but the international alliance shared the same. Why no one made such allegations when I was in power," he said in a reference to recent media reports questioning his commitment to the so-called 'war on terror'.

In late 2001, former President Musharraf joined the Bush administration's drive against terrorism and deployed thousands of Pakistani troops in rugged tribal regions bordering Afghanistan to hunt-down pro-Taliban and al-Qeada-linked insurgents.

Posted by: Fred || 02/17/2009 00:00 || Comments || Link || E-Mail|| [6464 views] Top|| File under: Govt of Pakistan
TNSM endorsees accord on Nizam-e-Adl Regulation
The Tehrik-e-Nifaz Shariat Muhammadi (TNSM) has endorsed the truce signed with the NWFP government about enforcement of Nizam-e-Adl Regulation in Malakand Division. TNSM chief Maulana Sufi Muhammad will head to scenic Swat valley today in the form of caravan at 11am. Earlier, the shura of the TNSM presided over by Sufi Muhammad met here in Temar Garah to discuss the truce inked with the NWFP government on implementation of Sharia in Malakand region. Talking to Geo news after the meeting, TNSM spokesman Amir Izzat Khan said that the Nizam-e-Adl Regulation's accord was endorsed by the council in today's meeting. He further told that the tehrik had closed down its protest camp set up in Temargarah. Sufi Muhammad will remain in Swat till complete restoration of peace, he said.

This article starring:
Malakand Division
Temar Garah
AMIR IZZAT KHAN
Tehrik-e-Nifaz Shariat Muhammadi
MAULANA SUFI MUHAMAD
Tehrik-e-Nifaz Shariat Muhammadi
Posted by: Fred || 02/17/2009 00:00 || Comments || Link || E-Mail|| [6462 views] Top|| File under: TNSM
''We'll help Pakistan win terror war'', says Australia
Australian Foreign Minister Stephen Smith Monday said, Australia will help Pakistan win war on terrorism and added we will allow increase in Pakistan's army personnel who come for training. Shah Mahmood Qureshi said the two countries have discussed prospects of increasing cooperation in economic, trade, agriculture, livestock and defence fields. He said the two sides also discussed how they can enhance investment opportunities for Australia in Pakistan and in this connection pinpointed areas of oil and gas, mining, power generation, agriculture and dairy development. The Australian Foreign Minister said the two countries need to adopt an aggressive approach in consolidating cooperate in economy, trade and investment. He said Australia would also increase educational scholarships for Pakistan.

He said the two countries can benefit from each others' experience in different fields. He hoped that there would be regular consultations between chiefs of armed forces of the two countries. The Australian Foreign Minister said his country strongly supports democratic Pakistan. Replying to a question the Australian Foreign Minister described Swat agreement with Tehrik Nifaz-e-Shariat-e-Muhammadi as welcome development and said problems cannot be resolved through military means alone. He said there was also need to pursue dialogue and development as part of the counter-terrorism strategy. He also appreciated Pakistan's response to Indian dossier on Mumbai attacks and called for resumption of composite dialogue between the two countries.
Posted by: Fred || 02/17/2009 00:00 || Comments || Link || E-Mail|| [6522 views] Top|| File under: Govt of Pakistan
Israel-Palestine-Jordan
Palestinian travelers face new restrictions at Arab borders
Yes, they love their Palestinian "brothers". As long as they stay in Palestine...


Cairo -- Ma'an -- Palestinians traveling abroad have recently been subjected to alarming scrutiny by border officials in the Arab world.


Evidently, their reputation precedes them...


Several days ago, the Egyptian government began asking Palestinians interested in visiting Egypt through its Cairo airport to present evidence of a return flight home, despite that Egypt had usually permitted Palestinians to enter without attaining a visa.


Welcome to Egypt! When are you leaving?


But since the Hamas takeover of the Gaza Strip, Egypt's embassy has begun demanding more and more on the part of Palestinian travelers, who used to travel via Rafah with relative ease.


Sorry. No AK's, RPG's or Semtex. Could you please add them to that pile over there? Thank you...


New instructions for Palestinians arriving in Cairo indicate that travelers should show a copy of their itinerary, including a return flight, and regardless of age. Travelers have also been asked to prove their residency status from the country of origin, such as the United Arab Emirates or Kuwait.


I'm...ummmmmmmmmm...Irish. Begorrah, INFIDEL!


A Ma'an reporter made the journey from Amman to Cairo to test out the new policies, finding that a large number of Palestinians were stopped by Egyptian officials at the airport before being allowed to pass. Airport security sources told Ma'an under the condition of anonymity that the procedures had come by request of Palestinians, under the pretext that they do not want their citizens to reside permanently in Egypt.


Now why would they want to leave the Islamic Paradise that Hamas and the PA made for them? Especially after the big "victory"?




C'mon, Egypt is a paradise, ev'rybody knows that ...


But while travelers from the Gulf states typically possess return documents given their residency statuses, Palestinians in Jordan do not require visas, so Cairo officials are now demanding documents from them that do not exist.


No papers? Okay. Back on the plane. Have a nice day.


Oddly, the story did not end at the airport, as Ma'an's reporter was similarly asked by hotel staff to hand over his passport at a hotel in Cairo, where other Palestinian guests were asked to do the same. A hotel worker explained that new instructions "require us to keep your passports through the night, and to give them back during the day; this is all under a security order."


Wouldn't want you to lose them so you'd have to stay here for sixty or seventy years, would we?


In other Arab countries, including Lebanon, Palestinians are not permitted to apply for visas on their own, but must be invited by a resident already in the country. Similar entry requirements bar Palestinians from entering Qatar, Syria and Kuwait except through special security coordination.


Love ya, guys, but from a distance, ya know?


Despite that visas are typically simple to obtain for most Arab countries, the United Arab Emirates demands that any Palestinian traveling there provide evidence of a work visa in their passport--or evidence of employment in Palestine. Unfortunately, the majority of Palestinians cannot prove their work status as turmoil in their homeland often prevents such basic consular services, leaving many Palestinians traveling abroad facing complicated processes for entering foreign countries.


To much "seething" I'll bet...
Posted by: tu3031 || 02/17/2009 10:25 || Comments || Link || E-Mail|| [6468 views] Top|| File under:
PA in Gaza accuses UNRWA staff of selling goods to private sector "behind our backs"
Nope, Pennsylvania has not moved to Gaza...


Gaza – Ma'an – The Palestinian Authority Ministry of National Economy accused the United Nations relief Agency for Palestinian refugees, UNRWA, on Tuesday of importing private-sector goods under its name behind the back of the ministry


Not getting their cut are they?


The undersecretary of the ministry of the Ramallah-based government, speaking from Gaza, Nasser As-Sarraj made these accusations to Ma'an on Monday night.


...and while your at it, ask them who I pissed off to get stuck in Gaza, willya?


As-Sarraj, who is part of the Palestinian Authority (PA) Ministry in Gaza not to be confused with the separate Ministry of National economy of the de facto Hamas government in the same area,


...well it sounds confusing.


said UNRWA has been caught selling rice and sugar to local merchants without coordinating with the ministry first.


They've not let us, how you say, "wet our beaks"...


When contacted, UNRWA spokespeople said they had not heard of any such accusations and were unaware of any investigations into the issue.


We're shocked! SHOCKED, I tells ya!!


As-Sarraj said UNRWA employees were involved in bringing truckloads of goods into the Gaza Strip under title of the agency and selling them to the private sector, and called the act "illegal." He said he brought the accusations to UNRWA's attention Monday night.


Bastards! We're not getting our cut either!


"We seized three truckloads of rice and sugar [being sold to] merchants of the private sector through UNRWA, and the [PA] coordination committee had no idea. UNRWA does not have the right to use its special position [in the Strip] to engage with the private sector."


Well, we got sick of Hamas stealing it all and figured we'd just eliminate the middleman...


As-Sarraj also claimed that UNRWA is investigating the issue.


Not even any honor among thieves in Gaza anymore...
Posted by: tu3031 || 02/17/2009 10:01 || Comments || Link || E-Mail|| [6468 views] Top|| File under:
Kadima agrees with Israel Beiteinu on just about everything, you betcha
Kadima officials say they agree with Avigdor Lieberman's hard-line right-wing Yisrael Beiteinu party on 90 percent of all issues. Vice Premier Haim Ramon from Kadima told Ynet that 90 percent of Yisrael Beiteinu's policies are in line with Kadima's. "Even on the subject of loyalty and everything concerning national service - we agree," he said.

Lieberman had earlier set five demands as precondition for joining a coalition with Kadima. The demands include the destruction of the Hamas's government, setting pledging allegiance to the Israeli regime as a precondition for citizenship, the formulation of a bill supervising "Israel's method of government" within three months, and setting up an emergency cabinet for immigrant absorption.

Yisrael Beiteinu's demand to make swearing allegiance to Israel mandatory for citizenship is a controversial issue as it would facilitate stripping many Arabs of their citizenship.


If you're not loyal to a state how can you describe yourself as a citizen?


Ramon however added that the party had not yet reached a clear verdict on the allegiance clause of the bill. "It's a complicated subject and we have to discuss it within the framework of a committee," he said.

Uncertainty about the results of the elections has left Israel in a political limbo. Both Kadima and its rival party Likud, which have claimed victory in the elections, have been trying to win the support of other parties including Yisrael Beiteinu to form a coalition.
Posted by: Fred || 02/17/2009 00:00 || Comments || Link || E-Mail|| [6467 views] Top|| File under:
Netanyahu: Palestinians should have sovereignty, but not at our expense
In his address before a delegation of visiting American Jewish leaders on Monday, Likud Chairman Benjamin Netanyahu indicated that his offer to the Palestinians should he be appointed prime minister would be considerably less than a sovereign state.

Netanyahu told about 100 leaders from the Conference of Presidents of Major American Jewish Organizations that while he would not want to govern the Palestinians, Israel must maintain control of all borders, airspace and electronic traffic.

"Regardless how the solution is achieved, the Palestinians should run their lives," he said. "They should govern themselves, but they shouldn't have certain powers that would threaten the state of Israel."

Netanyahu also ruled out unilateral territorial pullbacks, charging that Israel's withdrawal from Gaza in 2005 has allowed the Islamic militant Hamas to take over the coastal territory.

Prior to Netanyahu's speech, the American Jewish delegation heard an address from Foreign Minister Tzipi Livni, the leader of Kadima and Netanyahu's rival to the premiership.

The group has already met with Prime Minister Ehud Olmert and Bank of Israel Governor Stanley Fisher during its visit, which began earlier this week. The delegates are also scheduled to speak with President Shimon Peres and Jerusalem Mayor Nir Barkat over the coming days.

The group comprises 51 member organizations representing virtually all political and religious streams of America Jewry; from the Orthodox Union to the Union of Reform Judaism, as well as the American Friends of Likud and the local branches of Peace Now.
Posted by: Fred || 02/17/2009 00:00 || Comments || Link || E-Mail|| [6465 views] Top|| File under: Palestinian Authority
Syria-Lebanon-Iran
Fate of US-Iran talks in Fearless Leader's hands
A top Iranian cleric says the future of possible talks between Iran and the US lies in the hands of the Leader of the Islamic Revolution.

Following the Obama administration's plans to remake America's approach to diplomacy with regards to Iran, there have been calls in Iran to take up the invitation for direct talks.

A member of Iran's Assembly of Experts, Ayatollah Seyyed Ahmad Khatami, said on Monday that Ayatollah Seyyed Ali Khamenei has the final say in defining the Islamic Republic's foreign policy toward the White House.

"Those who claim that once they come to power, they would stop the uranium enrichment program have no knowledge of the constitution; the final decision on the issue will be made by the Leader of the Islamic Revolution," said Ayatollah Khatami.

While the president is the most public face of the Islamic Republic, under Iran's constitution the Leader of the Islamic Revolution has the final say in all matters of state.

President Barack Obama, in what appeared as a sharp U-turn from the policies of the former US administration, said in his first White House news conference last Monday that he saw the possibility of diplomatic openings with Iran in the months ahead where both sides "can start sitting across the table, face to face."

Later on Tuesday, Iran's president welcomed the idea of dialogue with the US provided that the tone for change in the new administration is not just a tactical one.

"It is clear that change should be fundamental, not tactical, and our people welcome real changes," said President Mahmoud Ahmadinejad. "Our nation is ready to hold talks based on mutual respect and in a fair atmosphere."

Under former US president George W. Bush, Washington pursued a carrot-and-stick policy toward Tehran over its nuclear program and by setting preconditions of halting enrichment it snubbed calls by Ahmadinejad for talks on the long-standing dispute.

Earlier in June after world powers offered political and economic incentives to Iran in return for the suspension of its enrichment program, Ayatollah Khamenei said Iran would never back down on its nuclear program.

President Obama, who is reportedly mulling over a response to a congratulatory letter from Iran's president for his victory in the US presidential race, has been urged to address his opening to Ayatollah Khamenei.

However, Iranian parliament speaker Ali Larijani said in early February that Tehran is still waiting for a concrete offer from Washington that would kick off the long-awaited negotiations.

Posted by: Fred || 02/17/2009 00:00 || Comments || Link || E-Mail|| [6466 views] Top|| File under: Govt of Iran
Nasrallah: All Israeli leaders were defeated in Lebanon - Lieberman is next
In his first remarks on Israel's recent elections, Hezbollah leader Hassan Nasrallah on Monday warned that Jerusalem's incoming government would be defeated in Lebanon just as its predecessors were.

"The good news is that Israel has become more candid and more clearer," Nasrallah said, in reference to the success of hawkish Yisrael Beiteinu Chairman Avigdor Lieberman. Addressing his supporters via video, Nasrallah urged them "not to let [the election results] frighten you, because whoever comes to frighten us, all of them have been defeated in Lebanon - Begin, Sharon, Rabin, Barak, Netanyahu, Olmert, and Livni. There is one who has yet to try and that is Lieberman... He too will be defeated."

Also on Monday, Nasrallah renewed his promise of wreaking vengeance on Israel over the 2008 assassination of the Islamist group's military commander, Imad Mughniyeh. If the next Israeli government decides to send its army and military brigades into Lebanon's towns and villages, "they will be destroyed at the hands of Imad Mughniyeh's trainees," Nasrallah told a rally gathered to commemorate the first anniversary of the militant's assassination.

"We have fought this struggle against this [Israeli] enemy ... on the basis of surprises," Nasrallah said, drawing cheers from thousands of supporters waving Hezbollah's yellow flags at a complex in the group's stronghold south of Beirut. "This promise will be fulfilled, God willing...," he said, adding that he would say no more on the matter.

Israel has never confirmed it was behind the car bomb attack, although it welcomed the death of a man who had been on the United States' most wanted list for 25 years.

Mughniyah had been blamed for a wave of Western hostage-taking in Beirut in the 1980s and deadly attacks on U.S. and Israeli targets in Lebanon and beyond.

The leader of the Iranian-backed group also said that Hezbollah has the right to acquire air-defense weapons and to use them against Israeli warplanes that violate Lebanese air space on a daily basis. These remarks by Nasrallah were the first indication that the group might have already obtained such a system that could inflame tensions with Israel 2-1/2 years after the enemies fought a 34-day war.

"Every few days there is [an Israeli media] report that the resistance has obtained advanced air-defense weapons, of course I don't deny or confirm this," Nasrallah said. "What I want to confirm today is that we have every right to obtain any weapon, including air-defense weapons, and we have every right to use this weapon," he added.

Nasrallah said obtaining such a system would tip the balance in any conflict with Israel because Israel relies heavily on air supremacy in its military planning.
Posted by: Fred || 02/17/2009 00:00 || Comments || Link || E-Mail|| [6465 views] Top|| File under: Hezbollah
Who's in the News
57
[untagged]
4
Govt of Pakistan
2
Govt of Iran
2
Hezbollah
2
al-Qaeda
1
TTP
1
al-Qaeda in North Africa
1
Hamas
1
Pirates
1
Taliban
1
Palestinian Authority
1
Global Jihad
1
al-Qaeda in Yemen
1
TNSM
Bookmark
E-Mail Me
The Classics
The O Club
Rantburg Store
The Bloids
The Never-ending Story
Thugburg
Gulf War I
The Way We Were
Bio
Merry-Go-Blog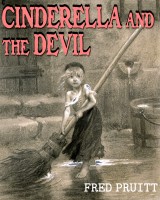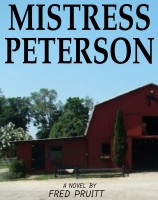 On Sale now!


A multi-volume chronology and reference guide set detailing three years of the Mexican Drug War between 2010 and 2012.

Rantburg.com and borderlandbeat.com correspondent and author Chris Covert presents his first non-fiction work detailing the drug and gang related violence in Mexico.

Chris gives us Mexican press dispatches of drug and gang war violence over three years, presented in a multi volume set intended to chronicle the death, violence and mayhem which has dominated Mexico for six years.
Click here for more information


Meet the Mods
In no particular order...


Steve White
Seafarious
Pappy
lotp
Scooter McGruder
john frum
tu3031
badanov
sherry
ryuge
GolfBravoUSMC
Bright Pebbles
trailing wife
Gloria
Fred
Besoeker
Glenmore
Frank G
3dc
Skidmark
Alaska Paul



Better than the average link...



Rantburg was assembled from recycled algorithms in the United States of America. No trees were destroyed in the production of this weblog. We did hurt some, though. Sorry.
3.236.107.249

Help keep the Burg running! Paypal: