Africa North
Benghazi attack report
This is the State Department report. It details the lack of security, the lack of warnings, and the fact that indeed, there was no protest outside the consulate that day.

It does not get into what happened at the White House afterwards, but that may not have been included in the charge of the reviewers.
Posted by: Steve White || 12/19/2012 00:00 || Comments || Link || E-Mail|| [10801 views] Top|| File under:
Hundreds Protest Draft Charter in Cairo
[An Nahar] Hundreds of protesters demonstrated in front of the Cairo palace of Islamist President Mohamed Morsi late on Tuesday in a last-ditch bid to scuttle a draft constitution being put to a referendum.

The rally, of up to 2,000 people according to AFP correspondents, was smaller than previous anti-Morsi protests held over the past three weeks.

It was called by the opposition National Salvation Front to urge a "no" vote in Saturday's second round of polling in the referendum.

The Front was also protesting alleged fraud in the first round last weekend, unofficial results of which suggested the proposed constitution would be adopted.

Tallies by state media and Morsi's

Moslem Brüderbund

showed 57 percent support for the text -- less than Egypt's ruling Islamists had hoped for, but enough to secure victory without a major upset in the second round.

Some protesters on Tuesday said they would not accept the results of the referendum even if official results showed a majority backed the charter.

"We do not agree with this constitution. We don't recognize the referendum as valid," said one opposition protester near the palace, Ayyoub Laouindi.

"The constitution is void, the referendum is void. Egyptians' voices have been falsified and the ballot boxes been stuffed," said another, Suzanne Esmat, a tourist guide.

Morsi's camp argues the new charter is needed to bring stability to Egypt after months of turmoil following the early 2011 revolution that toppled veteran leader Hosni Mubarak


...The former President-for-Life of Egypt, dumped by popular demand in early 2011...


But the opposition is scathing of the document, which was written largely by Islamists, believing it weakens human rights


...which are usually open to widely divergent definitions...


protections, particularly for women, and sets the stage for a creeping advance towards Islamic sharia law.

Divisions over Morsi's rule and the draft constitution spilled over into vicious

festivities

between supporters and opponents of the president, with eight people killed and hundreds injured outside the palace on December 5.

The head of the military, Defence Minister General Abdel Fattah al-Sissi, warned against the polarization of the nation.

"The divisions are affecting the economy and threaten social peace, requiring of us solidarity, renouncing differences and putting public interests first," Sissi was quoted as saying.

The justice ministry responded to the opposition's fraud allegations by saying it was appointing judges to investigate.

But the secretary general of the electoral commission, Mahmoud Abu Shousha, vehemently rejected the opposition's claims that fake judges oversaw voting in some polling stations.

Many of Egypt's 21,000 judges were keeping up their pressure on Morsi, charging that he was trying to undermine their independence.

On Monday, the State Council Judges Club grouping nearly 2,600 top judges announced it would boycott supervision of the second round of voting. It joined an estimated 12,000 judges who already boycotted the first round.

And a protest by hundreds of prosecutors the same day forced the resignation of the prosecutor general, Talaat Ibrahim Abdallah, appointed less than a month ago by Morsi.

"This is undoubtedly a new crisis for Mohammed Morsi, showing that his decisions are not accepted by large sectors of the state system," a political science professor at Cairo University, Mustafa Kamel al-Sayyed, told AFP.

A commentator in the newspaper Al-Masri al-Youm, Hassan Nafaa, wrote that Morsi's drive to hold the referendum "has managed to do just one thing: solidify and deepen the division between Egyptians to a dangerous and worrying degree".

Posted by: Fred || 12/19/2012 00:00 || Comments || Link || E-Mail|| [10794 views] Top|| File under: Arab Spring
Algeria arrests AQIM 'number two'
[Magharebia] Al-Qaeda in the Islamic Maghreb (AQIM) suffered another major blow in Algeria on Sunday (December 16th) when its number two boss and main

front man

was captured near Bouira.

The arrest of Salah Gasmi, alias Salah Abou Mohamed, further weakens the leadership of the terrorist group, which is coming under heavy pressure from security forces and is hiding to limit its losses.

The operation took place in the village of Cheurfa in Bouira province, 100 kilometres east of Algiers, according to Tout Sur l'Algerie. Acting on reliable intelligence reports indicating that Gasmi was in the village, security forces laid a trap for him outside a restaurant where he was due to meet his followers.

According to security officers, his capture is important because of his importance to al-Qaeda emir Abdelmalik Droukdel.
... aka Abdel Wadoud, was a regional leader of the GSPC for several years before becoming the group's supremo in 2004 following the death of then-leader Nabil Sahraoui. Under Abdel Wadoud's leadership the GSPC has sought to develop itself from a largely domestic entity into a larger player on the international terror stage. In September 2006 it was announced that the GSPC had joined forces with al-Qaeda and in January 2007 the group officially changed its name to the Al-Qaeda Organization in the Islamic Maghreb....
The Droukdel lieutenant was responsible for the terrorist group's propaganda and the co-ordination of the various small groups operating in Kabylie. A computer and communications specialist by profession, he is the suspected

criminal mastermind

of the 2007

suicide kaboom

s in Algiers.

This security operation follows another carried out November 18th on the border between the provinces of Tizi-Ouzou and Bejaia (east of Algiers) in which three

bad boyz were potted

. They included the head of AQIM's military committee, who was also a member of its committee of dignitaries.

This dangerous terrorist, Makhfi Rabah (aka Cheikh Abdenacer), a former member of the Armed Islamist Group (GIA) had been actively sought since 1992.

Another recent operation on August 15th led to the arrest of the chairman of AQIM's judicial committee, Nacib Tayeb (aka Abderrahmane Abou Ishak Essoufi), and two of his henchmen at a Ghardaia checkpoint, reportedly as they were headed to a leadership meeting.

In October, Algerian forces killed Bekkai Boualem (aka Khaled El Mig, the head of external relations for al-Qaeda).

Aziz Hatem (aka Youssef Abou Youssef), the head of AQIM's El-Wenchir brigade, was also recently eliminated by Algerian troops.

These operations carried out by security forces are the fruit of intelligence efforts, stemming from confessions of captured terrorists, the infiltration of terror groups and citizens' tips.

Posted by: Fred || 12/19/2012 00:00 || Comments || Link || E-Mail|| [10796 views] Top|| File under: al-Qaeda in North Africa
Al-Qaeda-affiliated cell dismantled in Tunisia
[Magharebia] Al-Qaeda in Islamic Maghreb (AQIM) is trying to expand its operations in the Maghreb by taking advantage of security chaos, the availability of weapons and the increasing number of jihadists.

The recent discovery of a terror cell in Tunisia demonstrates AQIM's growing reach in the region.

In a press statement released Saturday (December 15th), the Tunisian Interior Ministry said that several elements of a "terrorist" group were placed in durance vile
Please don't kill me!
and brought to court on December 13th, and that efforts were under way to arrest other suspects.

The "terrorist" network was engaged in recruiting "religiously radical elements" and sending them to AQIM strongholds, officials said.

The investigation began after a rental car was stopped December 6th in Fernana, Jendouba province, near the Algeria border, Interior Ministry spokesperson Khaled Tarrouche said. The driver and a passenger were arrested, while two other passengers managed to escape.

"When the car was searched, four bags containing suspicious items, such as wires, electric detonators, explosives and powder, as well as some documents and food items, were found," Tarrouche said.

He described the suspects as part of a group "usually known as jihadist salafists".

Tarrouche added that following intensive security campaigns, other members of the network were arrested.

"A pistol, a Kalashnikov, bullets, combat gear, knives and maps were seized at a house owned by one element of the group," he said.

The announcement that a terror network had been dismantled came a week after military weapons were found in Jendouba province.

It also came days after an armed

shootout

broke out between Tunisian security forces and unknown

gunnies

near Feriana, some 200 kilometres west of Tunis, near the Algeria border.

The border post chief, 27-year-old Anis Jlassi, was killed in the December 10th Kasserine clash.

The Algerian-Tunisian border is a vital route for AQIM elements who cross from Libya towards training camps in Algeria. They take advantage of the lack of security on the border between Libya, Tunisia and Algeria.

According to Algerian paper El Khabar's December 15th edition, the Algerian army killed three

gunnies

- two Libyans and one Tunisian - who were trying to join al-Qaeda's strongholds in northern Mali. They reportedly had weapons in their possession.

Tunisian officials have repeatedly warned about threats posed by al-Qaeda and jihadist networks to the region's security.

Tunisian President Moncef Marzouki recently declared that weapons from Libya were making their way to radical Islamists in both Tunisia and Algeria.

Posted by: Fred || 12/19/2012 00:00 || Comments || Link || E-Mail|| [10794 views] Top|| File under: al-Qaeda in North Africa
Caribbean-Latin America
5 die in shooting in Torreon in Coahuila

For a map, click here. For a map of Coahuila state, click here

A total of five individuals were shot to death and another two were wounded in an armed assault on a bar in Torreon, Coahuila Monday night, according to Mexican news accounts.

A news item which appeared on the online edition of El Diario de Coahuila news daily said that attack started at the Texas bar near the intersection of Boulevard de las Fuentes Diagonal and Paseo de la Rosita at around 2100 hrs near La Rosita colony.

Armed suspects were seen fleeing the scene aboard a Matiz sedan after the shooting. Two of the four men men who died as the scene were identified as Federico Sifuentes Vazquez, 45, and Hector Juarez Gomez, 38. The two other unidentified victims were in their 30s and 40s. Three more unidentified men in their 20s and 30s were also shot, one of whom died while receiving medical care.

The report says about forty 9mm spent cartridge casings were left at the scene.
Posted by: badanov || 12/19/2012 00:00 || Comments || Link || E-Mail|| [10794 views] Top|| File under:
24 die in Durango in failed prison escape

For a map, click here. For a map of Coahuila state, click here For a map of Durango state, click here. THIRD UPDATE with a new death toll. You can watch a video in Spanish here

By Chris Covert
Rantburg.com

A total of 15 inmates and nine trustees were shot to death in a failed escape attempt in a prison in far eastern Durango state Tuesday, according to Mexican news and Twitter reports.

According to a news item posted on the website of Milenio news daily, the shooting and escape attempt took place at the Centro de Readaptacion Social Number Two (CERESO) in Gomez Palacio, Durango at around 1700 hrs.

According to the news item, gunfire was exchanged between a criminal group and prison guards as inmates attempted to jump a back fence. Guards were fired on, prompting return fire which killed nine prison trustees and 15 inmates.

A Mexican Army element which was nearby assisted in retaking control of the prison.

A dispatch which appeared on the website of Animal Politico Tuesday evening noted that the prison itself had been inspected by an unit of the Policia Federal as part of Laguna Seguro security operation, starting Sunday night and ending Monday morning. The raid found several contraband items including shanks, cell phones and other items. The search was initiated at the request of Mexico's Comision Nacional Derechos Humanos (CNDH), or human rights commission.

Durango's CERESO Number Two was the prison where in 2010 prison officials colluded with inmates to stage armed attacks outside the prison on facilities operated by Los Zetas drug cartel. Included in those attacks was the infamous attack on a party at Quinta Italia in Torreon in Coahuila just across the Durango border, which killed 17 party goers.

The group was also responsible for at least two other attacks in the La Laguna area, which killed at least 16 individuals .

La Laguna encompasses Torreon, Coahuila, Gomez Palacio and Ciudad Lerdo in Durango. Laguna Seguro ended less than three weeks ago in the area, but Durango state has begun operating a separate security operation in Gomez Palacio in cooperation with the Mexican Army, and now, apparently the Policia Federal, now a sub agency of the Mexican national Secretaria de Gobierno, or interior ministry.

Chris Covert writes Mexican Drug War and national political news for Rantburg.com
Posted by: badanov || 12/19/2012 00:00 || Comments || Link || E-Mail|| [10797 views] Top|| File under:
India-Pakistan
Three more polio workers shot in Pakistan; eight dead in 48 hours
Three workers in a polio eradication campaign were shot in Pakistan on Wednesday, and two of them were killed, the latest in an unprecedented string of attacks over the past three days that has partially halted the U.N.-backed campaign.

The United Nations in Pakistan has pulled all staff involved in the immunization campaign off the streets, spokesman Michael Coleman said.

The government insisted immunization was continuing in some areas although many Pakistani health workers were refusing to go out.

Government officials were surprised by the violence, saying they had not expected attacks in areas far from the Taliban's strongholds and they would have to change tactics in the health campaign.

"We didn't expect such attacks in Karachi," said Mustafa Nawaz Khokhar, minister for human rights, who oversees the polio campaign. He was referring to the southern commercial hub where there have been attacks this week.
Posted by: tipper || 12/19/2012 06:13 || Comments || Link || E-Mail|| [10806 views] Top|| File under:
Grenade attack at Nowshera army facility wounds 10
[Dawn] Two men on a

cycle of violence

hurled hand grenades at the main gate of an army recruiting center in northwestern Pakistain on Tuesday, wounding 10 people, police said.

The injured in the attack in the garrison town of Risalpur in Khyber-Pakhtunkhwa


... formerly NWFP, still Terrorism Central...


province included civilians and security personnel, said senior police official, Ghulam Mohammed.

Mohammed said the police have launched a manhunt to trace and arrest the attackers.

No one immediately

grabbed credit

for the attack, the latest in a string of assaults in recent days that illustrate the continued challenge Pakistain faces from Islamic fascisti despite military operations against the Pak Taliban and their supporters.

Tuesday's attack came a day after a

boom-mobile

went kaboom! in a crowded market in Pakistain's northwestern town of Jamrud near the Afghan border, killing 17 people and wounding more than 40 others.

Earlier on Saturday, ten Taliban fighters armed with rockets and

boom-mobile

s attacked the military section of an international airport in Beautiful Downtown Peshawar


...capital of Khyber Pakhtunkhwa (formerly known as the North-West Frontier Province), administrative and economic hub for the Federally Administered Tribal Areas of Pakistan. Peshawar is situated near the eastern end of the Khyber Pass, convenient to the Pak-Afghan border. Peshawar has evolved into one of Pakistan's most ethnically and linguistically diverse cities, which means lots of gunfire.


, killing four people and wounding over 40 others.

Five of the Islamic fascisti were killed during the attack and the other five died Sunday after hours-long shootout with security forces.

Posted by: Fred || 12/19/2012 00:00 || Comments || Link || E-Mail|| [10795 views] Top|| File under: TTP
Israel-Palestine-Jordan
Clashes Erupt As Israeli Forces Raid Jenin Village
[Ma'an] Israeli forces on Monday raided Jaba village in the northern West Bank, leading to clashes with locals.

Five army jeeps entered Jaba village at around noon, and young men pelted soldiers with stones and bottles as soldiers fired tear gas and rubber bullets, witnesses told Ma'an.

Soldiers ransacked several houses, including the homes of Mahmoud Awwad, Radi Fashafsha and Ziad Alawna, and took photographs of a girls' school, a mosque, a coffee shop and two houses, locals said.

An Israeli army spokesman did not immediately return calls seeking comment.

Earlier Monday, Israeli soldiers shot and injured a Palestinian in Madama village near Nablus during clashes between villagers and Israeli settlers.

Witnesses told Ma'an that settlers from the illegal Yizhar settlement entered Madama village and clashed with villagers. Israeli forces arrived after a settler was injured by a stone.

During the clashes, Amir Fayiz Nassar, 27, was shot in the foot with live fire by soldiers and taken to Rafidia hospital, witnesses said.

"Hey - shootin dem inna foot, dat's our job!"

Soldiers also arrested three Palestinians during the incident, including Mamoon Nassar who was assaulted by settlers before being detained, locals said.


Aaaaand here's the Israeli perspective:

An Israeli army spokeswoman said a Palestinian man had approached Yizhar settlement and a soldier "arrived at the scene to distance the man, resulting in a physical confrontation."

"Several Palestinians gathered in the area and threw rocks at soldiers, who responded using riot dispersal means," she said.

"After the riot dispersal gear proved inefficient, the soldiers were forced to fire towards one of the rioters legs, identifying a hit," she added, noting that an Israeli civilian had been injured by a rock.
Posted by: trailing wife || 12/19/2012 00:00 || Comments || Link || E-Mail|| [10793 views] Top|| File under:
IDF Neutralizes Suspicious Object On Lebanese Border
[Ynet] The Lebanese media has reported that an Israel Defense Forces patrol neutralized a suspicious object behind the border fence in Metula, opposite the Fatima Gate.

A UNIFIL force followed the activity from the Lebanese side.
Posted by: trailing wife || 12/19/2012 00:00 || Comments || Link || E-Mail|| [10794 views] Top|| File under:
Syria-Lebanon-Iran
Battles raging in Damascus refugee area
Clashes between rebels and armed Palestinians loyal to Syrian President Bashar al-Assad have continued in a Damascus neighbourhood inhabited by many Palestinian refugees. Residents in Yarmouk camp said several mortar rounds landed in the neighbourhood on Tuesday and gunfire echoed around the area. Locals said there were no Syrian government troops in the camp and that most of the fighting was between opposition fighters and gunmen from the Popular Front for the Liberation of Palestine - General Command (PFLP-GC). Government troops have been deployed outside the camp, and were preventing anyone from entering.

Activists said fighter jets bombarded the area and posted footage online purporting to show smoke billowing in the sky after the attack.

Tensions have increased after a regime air raid killed at least eight people on Sunday. Tens of thousands of the residents have fled the violence rocking the 2.1 square-kilometre area. Rebels have launched an offensive to drive the PFLP-GC out of the area, 8km from the city centre, as they try to push deeper into the capital in a bid to topple the Assad regime.

UNRWA said it was "gravely concerned" for the Palestinian refugees in Yarmouk who "have experienced particularly intense armed engagements involving the use of heavy weapons and aircraft".
Posted by: Pappy || 12/19/2012 00:00 || Comments || Link || E-Mail|| [10795 views] Top|| File under:
Two Russians, 1 Italian Abducted in Syria
[An Nahar] Russia said Tuesday that two of its nationals along with an Italian steel worker had been

kidnapped

in Syria on a motorway from the port city of Tartus.

"By all appearances, they are Russians," Russian news agencies quoted Foreign Minister Sergei Lavrov as saying on a visit to the Central Asia state of Uzbekistan.

He added that Russia was undertaking "all the necessary steps both in Syria and other countries" to win the men's release.

Russia's embassy in Damascus


...Capital of the last remaining Baathist regime in the world...


had earlier confirmed that two of the country's workers had been

kidnapped

together with a man identified by the Italian media as Mario Belluomo.

"Two Russians and an Italian were kidnapped on the road linking Tartus to Homs," the

front man

of the Russian embassy in Damascus Sergei Markov told state television


... and if you can't believe state television who can you believe?



Neither the two Russians' identity nor the circumstances of the abduction were released.

The Russian embassy noted however that all three men worked for a privately-owned Syrian factory in Tartus, Interfax reported.

It was not immediately clear when the abduction occurred.

Russia remains one of Syrian regime's last major ally and has shielded Hereditary President-for-Life Bashir Pencilneck al-Assad


Supressor of the Damascenes...


from U.N. sanctions aimed at punishing him for his use of heavy force against his armed resistance.

Posted by: Fred || 12/19/2012 00:00 || Comments || Link || E-Mail|| [10795 views] Top|| File under: Govt of Syria
Who's in the News
39
[untagged]
6
Govt of Pakistan
3
al-Qaeda in Pakistan
3
al-Qaeda in North Africa
2
Govt of Syria
2
Arab Spring
1
al-Qaeda
1
TTP
1
Muslim Brotherhood
1
PFLP-GC
1
Ansar Dine
Bookmark
E-Mail Me
The Classics
The O Club
Rantburg Store
The Bloids
The Never-ending Story
Thugburg
Gulf War I
The Way We Were
Bio
Merry-Go-Blog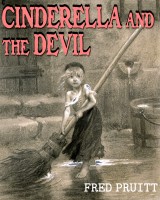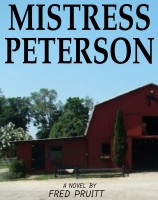 On Sale now!


A multi-volume chronology and reference guide set detailing three years of the Mexican Drug War between 2010 and 2012.

Rantburg.com and borderlandbeat.com correspondent and author Chris Covert presents his first non-fiction work detailing the drug and gang related violence in Mexico.

Chris gives us Mexican press dispatches of drug and gang war violence over three years, presented in a multi volume set intended to chronicle the death, violence and mayhem which has dominated Mexico for six years.
Click here for more information


Meet the Mods
In no particular order...


Steve White
Seafarious
tu3031
badanov
sherry
ryuge
GolfBravoUSMC
Bright Pebbles
trailing wife
Gloria
Fred
Besoeker
Glenmore
Frank G
3dc
Skidmark



Better than the average link...



Rantburg was assembled from recycled algorithms in the United States of America. No trees were destroyed in the production of this weblog. We did hurt some, though. Sorry.
18.232.127.73

Help keep the Burg running! Paypal: