Afghanistan
Roadside bomb kills 17 villagers in Afghanistan
[USATODAY] A

roadside kaboom

struck a

cycle of violence

-drawn cart carrying

women and kiddies

between two villages Tuesday in western Afghanistan, killing all 17 people on board, a grim reminder of the dangers facing Afghan civilians ahead of the 2014 withdrawal of foreign combat troops.

International troops already have pulled back into a largely advisory and training role as they try to prepare Afghan soldiers and police to take over their own security. That effort has been marred by a series of attacks by Afghan troops or

forces of Evil

disguised in their uniforms.

In the latest so-called insider attack, an Afghan soldier opened fire on Slovakian troops in the southern city of Kandahar, killing one and wounding six others.

The

roadside kaboom

that struck the cart was aimed at stopping a joint patrol of Afghan soldiers and police that was pursuing a group of Talibs in the western province of Herat


...a venerable old Persian-speaking city in western Afghanistan, populated mostly by Tadjiks, which is why it's not as blood-soaked as areas controlled by Pashtuns...


, local police Lt. Sher Agha said. But the bomb went kaboom! next to the cart carrying the villagers, killing 12 women, four children and a man, Agha said.

Another

roadside kaboom

went kaboom! near a taxi in the southern province of Helmand


...an Afghan province populated mostly by Pashtuns, adjacent to Injun country in Pak Balochistan...


, killing three civilians and wounding two, provincial government

front man

Ummar Zawaq said.
Posted by: Fred || 07/10/2013 00:00 || Comments || Link || E-Mail|| [333 views] Top|| File under: Taliban
Africa Horn
At least 11 dead as ship held by pirates sinks off Somalia
[Shabelle] At least four foreign crew members and seven
Somali pirates died when a

fat merchantman

that the pirates were holding to ransom off the Somali coast sank on Sunday, and 13 others were missing, a pirate who works with the gang said.

The Malaysian-owned MV Albedo cargo vessel and its crew were hijacked 900 miles off Somalia on November 26, 2010 while sailing from the United Arab Emirates to Kenya.

"The ship has been gradually sinking for almost a week, but it sank totally last night," the pirate said on Monday by telephone from Haradheere, Somalia's main pirate base.

"We have confirmed that four foreign (crew) and seven pirates died. We are missing 13 in total," said the pirate, who gave his name as Hussein. "We had no boats to save them."

The Albedo had 23 crew from Pakistain, Bangladesh, Sri Lanka and Iran when it was seized.

Hussein said the captain had died earlier and four of the crew had previously been taken off the ship. With four dead, this would leave 14 to be accounted for, and it was not clear why there was a discrepancy with the pirates' figures.

The EU Naval Force, a European Union


...the successor to the Holy Roman Empire, only without the Hapsburgs and the nifty uniforms and the dancing...


anti-piracy unit that protects merchant shipping off the Horn of Africa, said the whereabouts of 15 crew were still unclear.

"EU Naval Force can confirm that the Malaysian flagged motor vessel MV Albedo, held by armed pirates at an anchorage close to the Somali coast, has sunk in rough seas," a statement on the force's website said.

"An EU Naval Force warship and Maritime Patrol Aircraft have closed the sea area and are carrying out a search and rescue operation to search for any survivors. The whereabouts of the 15 crew members from MV Albedo is still to be confirmed."

Some hostages are held on land while pirates demand ransoms from ship owners, with some kept onboard to maintain the ships.

The number of attacks by Somali pirates has fallen over the last two years due to increased naval patrols and the presence of well-armed security teams on ships.
Posted by: Fred || 07/10/2013 00:00 || Comments || Link || E-Mail|| [388 views] Top|| File under: Pirates
Africa North
650 suspects interrogated over Republican Guard clashes
[Al Ahram] A judicial source has stated that the general prosecution is beginning the interrogation of nearly 650 suspects over Monday's

festivities

at the Republican Guard Headquarters in Cairo.

A team of 60

Sherlocks

from the prosecution, supervised by Judge Mostafa Khater, the district attorney of East Cairo, is investigating the

festivities

.

Suspects are currently facing the following charges: murder, intended murder, thuggery, unlicensed firearms, ammunitions and weapons possession and undermining general security for terrorist intentions.

Immediately following the

festivities

on Monday, interim President Adly Mansour ordered an investigation into the events.
Posted by: Fred || 07/10/2013 00:00 || Comments || Link || E-Mail|| [350 views] Top|| File under: Arab Spring
Police funeral in Alexandria turns into anti-Brotherhood rally
[Al Ahram] Thousands of mourners turned a funeral for a police officer into a protest against the

Moslem Brüderbund

on Tuesday, blaming the man's death one day earlier on the embattled Islamist group in a scene seen frequently in recent months, Al-Ahram's Arabic-language news website has reported.

First Lieutenant Mohamed El-Misiri, who had been posted to a

cop shoppe

in Cairo's Nasr City district, was killed early Monday during

festivities

between military forces and supporters of ousted president Mohamed Morsi at Republican Guard headquarters.

Fifty-one pro-Morsi demonstrators were killed in the melee.

El-Misiri's funeral was held the next day in Alexandria.

At one point, mourners, including officers in uniform, held anti-

Moslem Brüderbund

placards, some of which read: "Mohamed El-Misiri was killed by Brotherhood bullets" and "Down with Brotherhood terrorism."

Funerals for other

coppers

recently killed in confrontations with Islamists witnessed similar anger towards the Brotherhood and ousted president Morsi -- even before the latter's overthrow last week by the military.

Morsi, affiliated with Egypt's

Moslem Brüderbund

group, was ousted on 3 July by military decree amid massive demonstrations to demand he step down, with Egyptian Armed Forces Commander Abdel-Fattah El-Sisi unveiling a "'roadmap" for Egypt's political future.

Morsi was quickly locked away
Please don't kill me!
, along with several other Brotherhood leaders, and banned from travelling.

Since days before his ouster, Morsi's supporters, led by the Brotherhood, have been staging a massive sit-in outside Rabaa Al-Adawiya Mosque in Cairo's Nasr City.

Demonstrators in Nasr City, along with other protests taking place across Egypt, demand Morsi's release and reinstatement as president.

Pro-Morsi protesters at Rabaa Al-Adawiya, including controversial Islamic preacher Safwat Hegazi, believe the ousted president is being held at the nearby Republican Guard headquarters.

Before the recent

festivities

, Hegazi had said that Morsi was being detained either at the Republican Guard headquarters or the nearby defence ministry, warning of "unimaginable" escalations if he was not released.

Posted by: Fred || 07/10/2013 00:00 || Comments || Link || E-Mail|| [341 views] Top|| File under: Arab Spring
Africa Subsaharan
Boko Haram: Borno ANPP in disarray after JTF arrests chairman
[DAILYPOST.NG] Exactly one week after the enraged vigilante group in Bornu state, popularly called 'Civilian JTF' burnt down the house of All Nigeria Peoples Party, ANPP Chairman, Alhaji Mala Othman, the Joint Task Force, Operation Restore Order has
confirmed that the ANPP Chairman, who had been fingered as one of the sponsors of the dreaded Boko Haram
... not to be confused with Procol Harum, Harum Scarum, possibly to be confused with Helter Skelter. The Nigerian version of al-Qaeda and the Taliban rolled together and flavored with a smigeon of distinctly Subsaharan ignorance and brutality...
sects is currently in their custody, and under serious investigation.


"Serious investigation" = Number 7 truncheon and no mustache wax.


Lt Col Sagir Musa, the Spokesman of the JTF in Borno told newsmen in Maiduguri that, Alhaji Mala Othman's involvement in the activities of Boko Haram would be made available to the press as soon as the ongoing investigation is concluded.

Sagir also commended the patriotic efforts of citizens and residents of Borno state, particularly the youth vigilante groups that are determined and committed to assisting security agencies to defeat Boko Haram

forces of Evil

in the state.

He said it is interesting that while interacting with some youth leaders of Gwange and Hausari areas of Maiduguri, they have shown understanding on the need to conduct themselves in a more orderly manner and to always act within the confines of the law.

He said the youth were also requested to restrict their activities within their respective immediate enviroment and avoid major township roads; and were also cautioned never to take law into their hands.

Lt. Col. Sagir Musa also said that, JTF was aware of the fears and concerns of some members of the public with, regards to the activities of the youth vigilante groups and is doing a lot to ensure that the youth are monitored, guided and regulated in such a way that they can impact positively in the fight against terrorism in the state without becoming a nuisance to the society.

In another development, JTF has taken over Bulabulin, Bayan Quarters and Ngaranam areas of Maiduguri metropolis with massive deployment of personnel and equipment in the areas.

According to Sagir, JTF has also dislodged the

Death Eaters

in the area and has recovered arms and ammunations, IEDs as well as 4 AK47 riffles. 1 submachine Gun, 6 RPG Bombs, 7 empty magazines, 4 RPG launchers, 3 army comouflage uniforms and 2 tricycles were also said to have been recovered.
Posted by: Fred || 07/10/2013 00:00 || Comments || Link || E-Mail|| [718 views] Top|| File under: Boko Haram
Arabia
New illegal weapon cargo is apprehended off the coast of Yemen
[Yemen Post] The authorities confirmed on Sunday that the armed forces managed to successfully apprehend a ship traveling off the coast of Yemen with on board an illegal cargo of weapons.

The Supreme Security Committee told the press on Sunday that the ship had been intercepted as it was entering Yemen territorial waters near the island of Zoqar in the Red Sea.

Prior inspections showed that the weapons are Turkish-made.

An official was quoted by Saba, the state news agency as saying, "The seized weapons were planned to reach its destination inside the country after being unloaded in an island of the Hunish Archipelago via small boats and then to the Yemeni coasts."

An investigation has been launched into the incident to determine who the cargo was intended to and more importantly the identity or identities of those responsible for loading the ship with illegal weapons in the first place.

The matter is bound to strike a nerve with Turkey as it has been earlier this year, in January accused of meddling within Yemen internal affairs by providing military equipment and weapons to dissident groups, after several illegal weapon-cargo bearing alleged links to Ankara were intercepted by the Yemeni authorities.

The Turkish government had to work really hard to dispel doubts.

Whether the shipment was being sent to Yemen to be later on moved to another location has yet to be determined. Security analysts have increasingly warned that the impoverished nation is being used as a by-pass country for traffickers.
Posted by: Fred || 07/10/2013 00:00 || Comments || Link || E-Mail|| [386 views] Top|| File under:
India-Pakistan
Maoists plan to boost military capabilities
In India. It's a reminder that not all terrorists are Islamicist. I think the Indian government needs to wipe these guys out. No mercy.

Facing the heat from security forces, Maoists have chalked out elaborate plans to raise an additional 14 battalions of People's Liberation Army (PLA), the military wing of the CPI (Maoist).

According to an internal document of the outlawed outfit, procured by the anti-Maoist intelligence wing of Andhra Pradesh Police, the task of reorganisation of PLA, training, procurement and placement of forces has been entrusted to a key member of the party's Central Committee (CC) Sonu alias Nambala Keshav Rao.

The Maoist document, dated June 28, surfaced after week-long celebrations in the forests of Chhattisgarh to coincide with the 10th anniversary of the formation of CPI (Maoists) following the merger of People's War Group (PWG) and Maoist Communist Centre (MCC). The celebrations were followed by a meeting of the party's Central Committee at an unknown location in Jammu and Kashmir last week.

The document indicated Maoists plans to declare several regions in Andhra Pradesh, West Bengal, Jharkhand, Bihar, Odisha, Karnataka, Uttar Pradesh and Maharashtra as "guerilla zones" in the near future. The specially-trained guerillas will take positions in these zones and continue their support for what they call "people's agitations" for land.

'The Maoist dalams (teams) and action squads will wage war not only in their strongholds but also in the new areas to demonstrate our strength and commitment" the document said.Fifty-eight-year-old Nambala Keshav Rao, alias Basavaraj, accused in over two dozen cases and also said to be the accused number two in last

month's Maoist attack on Congress leaders in Chhattisgarh, is the brain behind the Maoist intelligence network. In a statement handed over to some select media organisations, Namburi Pratap, a spokesman of the Central Committee, accused the AP police of spreading false reports about the illness of some of the Maoist top guns like CPI (Maoist) Secretary Ganapati, Katakam Ramakrishna and Sudarshan, as part of a propaganda to mislead the cadres.

The statement, handed over to mediapersons at Paderu town in the north coastal district of Visakhapatnam, indicated that the District Committees of CPI (Maoist) would be revived in AP after a gap of over eight years. Reports from Chhattisgarh say that the Maoists have constituted 'Baal Action Teams' (BAT) to deploy school children in different capacities, to counter the build up of security forces. BAT, a specialised school children unit of Maoist which has started operating in Bastar region in the past several months, would also help Baal Sanghams (children's associations) and Chhatra Sanghams (students' associations) that are already functional in the areas, police sources said.

Bal Sanghams and Chhatra Sangham were active for the past several years in the region. They are used as informers, messengers and even as shields during military operations.
Posted by: Steve White || 07/10/2013 00:00 || Comments || Link || E-Mail|| [530 views] Top|| File under:
Tension grips Lyari as rocket attacks injure 10
[Dawn] KARACHI: Several persons, including

women and kiddies

were maimed

in different rocket attacks in Lyari's Kalri and Phool Patti lane areas on Tuesday, DawnNews reported.

A traditional event for the restoration of peace was underway by local residents in Kalri area of Lyari


...one of the eighteen constituent towns of the city of Karachi. It is the smallest town by area in the city but also the most densely populated. Lyari has few schools, substandard hospitals, a poor water system, limited infrastructure, and broken roads. It is a stronghold of ruling Pakistan Peoples Party. Ubiquitous gang activity and a thriving narcotics industry make Lyari one of the most disturbed places in Karachi, which is really saying a lot....


when four rockets landed from an unknown direction and went kaboom! injuring several persons present on the occasion, including

women and kiddies

.

The victims were shifted to nearby hospitals for treatment where the condition of several

maimed

was reported as critical.

Another home-made

bomb

was hurled at the roof of a house which failed to explode.

Moreover area residents staged protests, after the incident, against the delay in the response of law enforcers and termed the rocket attacks as a failure of the government.

Fear and panic gripped the area after the incident as markets and shops closed down.
Posted by: Fred || 07/10/2013 00:00 || Comments || Link || E-Mail|| [356 views] Top|| File under:
Pakistani Taliban sacks central spokesman
[Dawn] The outlawed Tehrik-e-Taliban Pakistain has sacked its central

front man

, better known by the name of "Ehsanullah Ehsan", and appointed "Sheikh Maqbool" as his replacement.

In a written statement, signed by 10 TTP shura (council) members and issued on June 25, the TTP announced the removal of Ehsan as

front man

for the banned

krazed killer

group.

According to the document, a copy of which is available with Dawn.com, the Taliban central council believes that the central

front man

had issued a statement which "may have caused rifts and misunderstandings between the TTP and the Afghan Taliban."

The letter, printed on TTP chief Hakeemullah Mehsud's 'letterhead', confirms Ehsan's removal as

front man

.

Though there is no mention of the new

front man

sources said that 'Sheikh Maqbool', which is also believed to be an assumed identity, would be the new spokesperson of the proscribed Pak Taliban.
Posted by: Fred || 07/10/2013 00:00 || Comments || Link || E-Mail|| [1022 views] Top|| File under: TTP
Israel-Palestine-Jordan
Remains of rocket fired from Egypt found in Eilat: Israel
[Al Ahram] Israeli troops found the remains on Tuesday of the first rocket to be fired from Egypt since the July 3 overthrow of the Islamist government there, a military official said.

Both Israelis and Egyptians reported hearing several

kaboom

s in the southern city of Eilat on Thursday, the day after President Mohammed Mursi was toppled from power in Egypt.

Israel detected no signs of any cross-border shooting, but found the remains of a rocket on Tuesday, an official said, speaking on condition of anonymity


... for fear of being murdered...


An Israeli military

front man

said the rocket remnant had been discovered in the hills north of Eilat, a resort city on the Red Sea that abuts Egypt to the west and Jordan to the east.

The rocket was the first since the latest bout of unrest in Egypt that has put Israel on edge in part because of an increase of Islamist militancy in the Sinai region since an uprising toppled autocratic president Hosni Mubarak


...The former President-for-Life of Egypt, dumped by popular demand in early 2011...


in 2011.

Posted by: Fred || 07/10/2013 00:00 || Comments || Link || E-Mail|| [362 views] Top|| File under: Salafists
Southeast Asia
BIFM start Ramadan off with a bang
Members of the Bangsamoro Islamic Federation Movement (BIFM) detonated two improvised explosive devices in Maguindanao Monday night. Col. Dickson Hermoso, spokesman of the Army's 6th Infantry Division, said the BIFM exploded the improvised bombs around 11:30 p.m., targeting the Magaslong bridge.

The blast caused minor damage to the bridge. Hermoso said the bridge is open only to light vehicles while it is being repaired.

He said, "This recent act of the (BIFM) is strongly condemned by the people, businessmen and LGUs (local government units) of Datu Piang and adjoining communities as haram especially that the holy month of Ramadan is about to start."

Hermoso said the act might hamper Muslims' travel to mosques to pray. He said, "Ramadan is due to start tonight or tomorrow, so this may affect the movement of those going to mosques because the bridge is damaged...Datu Piang is a Muslim community so the law-abiding people in the area are reacting against it (attack)...That is anti-people."
Posted by: ryuge || 07/10/2013 00:00 || Comments || Link || E-Mail|| [340 views] Top|| File under:
Wanted terrorist nabbed in southern Thailand
A member of the RKK terrorist separatist group was nabbed on Wednesday during a search of the house of a religious teacher in Narathiwat province.

OK, Let's play Guess the Religion, shall we?

The pre-dawn search was made under martial law by a 60-man team of police and soldiers on the house of Sulaiman Chete, a teacher of a religious school in Rueso district. During the search the authorities found hidden in the house Dulnia Waehami, who is wanted under two warrants for illegal assembly, attempted murder and possession of explosives.

Officials said he is a member of a militant separatist group, the Ronda Kumpulan Kecil (RKK).
Military to ease up during Ramadan
Posted by: ryuge || 07/10/2013 00:00 || Comments || Link || E-Mail|| [369 views] Top|| File under:
Syria-Lebanon-Iran
Syrian rebels claim IAF destroyed S-300 battery near Homs
The Free Syrian Army claimed Monday that the Israel Air Force had destroyed a warehouse holding Russian S-300 anti-aircraft missiles east of the city of Homs in western Syria. The rebels' claim has not been corroborated by any other independent source.

In a Facebook post titled "The new Israeli strike," the rebels alleged that "the brave Syrian regime has conceded that a new Israeli strike targeted a warehouse containing Russian S-300 missiles and launchers. The facility was located in the al-Qassia camp, near the town of al-Hafa, east of Homs."

The post further insinuated that the attack was meant to stop the Free Syrian Army from seizing the advanced weapons system.


Good idea to whack the S-300s just because, but keeping them from al-Nusra is double-plus good...

Another report, by Syria's al-Haqiqa news website, claimed that "a senior Israeli official" confirmed that the explosion that destroyed an arms depot in the port city of Latakia last week was not the work of al-Qaida, as the state-run Syrian media reported, but yet another Israeli attack.
According to the report, the explosion destroyed a Syrian navy weapons depository holding Russian-made Yakhont anti-ship cruise missiles. The website quoted the official as allegedly saying he could "neither confirm nor deny," whether the Israeli military was responsible for the attack.
Posted by: Steve White || 07/10/2013 00:00 || Comments || Link || E-Mail|| [329 views] Top|| File under:
Russian Arms Depot in Syria Blown Up By Someone
Qassem Saadeddine, spokesman for the Free Syrian Army's Supreme Military Council, said a pre-dawn strike on Friday hit a Syrian navy barracks at Safira, near the port of Latakia. He said that the rebel forces' intelligence network had identified newly supplied Yakhont missiles being stored there.


J-Post has a long version of the story here.

Israel has not confirmed or denied involvement. The Syrian government has not commented on the incident, beyond a state television report noting a "series of explosions" at the site.


Syrian claim that anti govt rebels were behind the explosion is here.
Posted by: lord garth || 07/10/2013 00:00 || Comments || Link || E-Mail|| [367 views] Top|| File under:
Who's in the News
48
[untagged]
7
Arab Spring
2
al-Qaeda
2
Govt of Pakistan
2
Taliban
2
Pirates
2
Boko Haram
1
TTP
1
al-Nusra
1
Govt of Iran
1
Govt of Syria
1
Hezbollah
1
Palestinian Authority
1
Salafists
Bookmark
E-Mail Me
The Classics
The O Club
Rantburg Store
The Bloids
The Never-ending Story
Thugburg
Gulf War I
The Way We Were
Bio
Merry-Go-Blog
Hair Through the Ages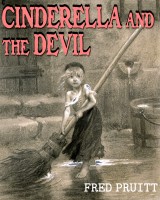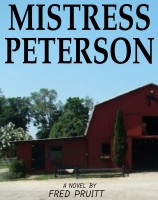 On Sale now!


A multi-volume chronology and reference guide set detailing three years of the Mexican Drug War between 2010 and 2012.

Rantburg.com and borderlandbeat.com correspondent and author Chris Covert presents his first non-fiction work detailing the drug and gang related violence in Mexico.

Chris gives us Mexican press dispatches of drug and gang war violence over three years, presented in a multi volume set intended to chronicle the death, violence and mayhem which has dominated Mexico for six years.
Click here for more information


Meet the Mods
In no particular order...


Steve White
Seafarious
Pappy
lotp
Scooter McGruder
john frum
tu3031
badanov
sherry
ryuge
GolfBravoUSMC
Bright Pebbles
trailing wife
Gloria
Fred
Besoeker
Glenmore
Frank G
3dc
Skidmark
Alaska Paul



Better than the average link...



Rantburg was assembled from recycled algorithms in the United States of America. No trees were destroyed in the production of this weblog. We did hurt some, though. Sorry.
18.206.187.81