Afghanistan
Afghan blast kills eight policemen, two civilians
[Dawn] A

roadside kaboom

on Thursday killed at least ten people including eight

coppers

in the north-eastern Afghan province of Kunar, officials said.

The blast in Dangam district in the troubled province bordering Pakistain hit a vehicle carrying four

coppers

who earlier escaped a separate

roadside kaboom

and were being transported for treatment for wounds sustained in that attack, Dangam district Governor Hamish Gulab Shinwari told AFP.

"The four

maimed

coppers

were put on a passing civilian vehicle by colleagues to get to a nearby clinic, but the vehicle struck another landmine laid by the Taliban," Shinwari said.

Eight

coppers

and two civilians inside the vehicle were killed, he said.

The incident and toll was confirmed by provincial Governor Fazlullah Wahidi, who said a woman on the vehicle was also seriously injured in the blast.

"Unfortunately eight of our

coppers

and two civilian have been martyred and one woman critically injured in the incident," Wahidi told AFP.

Posted by: Fred || 03/01/2013 00:00 || Comments || Link || E-Mail|| [497 views] Top|| File under: Taliban
Africa Horn
5 Somalis Convicted of Piracy in USS Ashland Case
[An Nahar] A U.S. court on Wednesday convicted five Somali men of piracy over a 2010 attack on a U.S. naval ship in the corsair-infested waters off the Horn of Africa.

The five men were on a skiff that fired an AK-47 at the USS Ashland, a dock-landing vessel, which fired back with a 25mm machine gun, setting the pirates' ship on fire and killing one of its crew members.


And the survivors go to prison for a decade for piracy? Score!

The U.S. vessel then deployed inflatable boats to rescue the others. There was no damage to the U.S. ship and none of its crew were

maimed

.

Three of the men were alleged to have previously gone to sea on a separate raid in February 2010 before being intercepted by

Britannia

's Royal Navy.

In November 2010 a Virginia court sentenced the alleged ringleader of the group to 30 years in a plea bargain under which he admitted to having attacked the Ashland using a firearm.

The five men convicted on Wednesday are to be sentenced July 1-2 on a range of charges that carry maximum punishments of 10 years to life in prison.

"These men were pirates -- plain and simple,' said U.S. Attorney Neil MacBride of the Eastern District of Virginia. "They attacked a ship hoping to hold it ransom for millions of dollars. Few crimes are older than piracy on the high seas, and today's verdict shows that the United States takes it very seriously."


Assuming the Ninth Circuit lets us...
Posted by: Fred || 03/01/2013 00:00 || Comments || Link || E-Mail|| [348 views] Top|| File under: Pirates
Africa North
Police search for 500 Palestinians accused of terrorism, illegally entering the country
Those Palestinians, making friends and influencing people wherever they go.
[Egypt Independent] The Interior Ministry is searching for 500 Paleostinian citizens who are allegedly

Hamas, always the voice of sweet reason,

members, and who are accused of illegally entering the country in between 14 and 24 February, security sources said.

Three of the individuals are suspected of terrorist activities, said the sources, who requested anonymity.

The ministry allegedly received intelligence that Paleostinians were staying in apartments and hotels in Cairo's Azbakeya district, but left two days ago after being tipped off prior to a police raid.

Police found four weapons in the apartments and two Paleostinian passports, one of which allegedly belonged to an individual who had previously been jugged
Please don't kill me!
for ties to a Lebanese terrorist cell.
Posted by: Fred || 03/01/2013 00:00 || Comments || Link || E-Mail|| [342 views] Top|| File under: Arab Spring
Fresh Harlem Shake scuffles in Tunisia
[Egypt Independent] Tunisian students and Salafis have faced off in renewed scuffles over the "Harlem Shake" dance craze in the cities of Sidi Bouzid and Tunis, witnesses said on Thursday.

In Sidi Bouzid, birthplace of Tunisia's 2011 revolution, Regueb school students tried to film their version of the "Harlem Shake" on Wednesday on the premises but were denied permission.

School officials said the students

erupted into the streets

outside where they were set up upon by about 20 Salafis, who warned them against "this Western dance of misbelievers."

The same assailants returned on Thursday and attacked the students, they said.

At Manouba University in a suburb of Tunis, a regular scene of incidents between secular students and Salafis, Islamists clashed on Thursday with youths also trying to film the "Harlem Shake," a school caretaker told AFP.

Police intervened to separate the two sides, restoring calm.

A number of social media sites run by Salafis and other Islamist groups have denounced the "Harlem Shake" as indecent, with participants smoking, dancing wildly and simulating sexual acts.

Defiant youth activists have put out a call for a mega "Harlem Shake" to be staged on Friday in front of the education ministry in Tunis.
Posted by: Fred || 03/01/2013 00:00 || Comments || Link || E-Mail|| [348 views] Top|| File under: Salafists
Troop Reinforcements to Sudan's Blue Nile
[An Nahar] Sudan is sending hundreds of troop reinforcements to the troubled Blue Nile region, state-linked media said on Thursday, after reports of fighting in a strategic border town.

Battalion 191 has arrived in the Blue Nile state capital Ed Damazin and two more battalions are expected, reported the Sudanese Media Center which is close to the security apparatus.

It said the move aims to "improve the security in Blue Nile... to clean the state of rebels."

Witnesses also reported fighter planes and helicopters active in the area.

Sources told Agence

La Belle France

Presse earlier this week that there has been fighting in El Kurmuk, about 240 kilometers (150 miles) south of Damazin.

Rebels of the Sudan People's Liberation Movement-North (SPLM-N) claimed last Sunday to have pushed into Kurmuk's southwest but since then have made virtually no comment except to claim fighting continues in the town.

Posted by: Fred || 03/01/2013 00:00 || Comments || Link || E-Mail|| [366 views] Top|| File under: Govt of Sudan
Al-Qaeda commander Abu Zeid killed in Mali
[Egypt Independent] French forces in Mali have killed Abdelhamid Abu Zeid, a leading field commander of Al-Qaeda's North Africa wing AQIM, Algerian Ennahar television reported on Thursday.

The station said 40 Islamic fascisti including Abu Zeid were killed in the region of Tigargara in northern Mali three days ago. A French Defense Ministry official declined to comment on the report. Algeria did not confirm the killing.



La Belle France

launched a whirlwind assault to retake Mali's vast northern desert region from AQIM and other

Salafist tough guys

on 11 January after a plea from Mali's caretaker government. The military intervention dislodged the rebels from several main towns they had occupied and drove them back into desert wilds.

AQIM, which stands for Al-Qaeda in the Islamic Maghreb, has earned tens of millions of dollars in ransom payments for Western hostages taken to its strongholds in northern Mali.

Abu Zeid has been regarded as one of AQIM's most ruthless operators. He is believed to have executed British national Edwin Dyer in 2009 and a 78-year-old

Frenchie

, Michel Germaneau, in 2010.

Canadian diplomat Robert Fowler, in an account of his kidnapping by another Islamist cell in the Sahara, recounted how Abou Zeid refused to give medication to two hostages suffering from dysentery, one of whom had been stung by a scorpion.
Posted by: Fred || 03/01/2013 00:00 || Comments || Link || E-Mail|| [762 views] Top|| File under: al-Qaeda in North Africa
Africa Subsaharan
Abou Zeid killed: Former Al Qaeda leader Abdelhamid Abou Zeid presumed dead (Video)
As President Barack Obama and his administration wake up to sequester drama, they can revel in some news in the world's fight against terrorism. According to a Mar. 1 Reuters report, one of the most powerful commanders of al Qaeda's north Africa wing (AQIM) Abdelhamid Abou Zeid, a former smuggler turned "jihadist" is dead.


Do we have a severed head? If not 48 hour rule applies...

Abou Zeid was the chief rival to Mokhtar Belmokhtar for the title of Sheikh of the Burning Sands.

Algeria's Ennahar television reported that the former commander was killed in an operation against Islamist fighters in Mali. He was reportedly among 40 militants killed earlier this week near the Algerian border, where French and Chadian troops have been trying to dislodge them.


Sounds like the French successfully dislodged Abou's head from his shoulders...

Neither French, nor Malian, Algerian or Chadian officials have confirmed Abou Zeid's death, but a French army official confirmed that about 40 Islamists where killed over the last week.

According to the New York Times, however, an American official said that the "reports that Mr. Abou Zeid had been killed appeared to be credible and that Washington would view his death as a serious blow to the Al Qaeda wing."

This article starring:
Abdelhamid Abou Zeid
Posted by: tipper || 03/01/2013 08:52 || Comments || Link || E-Mail|| [503 views] Top|| File under:
Arabia
A year after her abduction Swiss hostage walks free
[Yemen Post] Sylvia Abrahat, a Swiss national who was kidnapped in March 2012 in the western province of Hodeidah has been freed and has now been flown to Doha in Qatar.

The 35-year old woman who was working as a teacher in a local language institute was kidnapped by al-Qaeda militants in broad day light and immediately transferred to one of the terror group stronghold in Abyan - southern province of Yemen -

A few months within her abduction - July 2012 - Sylvia made a video appearance, very similar to that of Dominik Neubauer - 23.02.2013 - on YouTube asking for a ransom to be paid against her immediate release.

Subsequent reports stressed Sylvia was suffering from deep depression and was having great difficulties coping with the situation altogether.

While Yemeni officials remained tight-lipped on Sylvia's mediation operation, having enlisted the help of local tribal leaders to act as mediators with the terror group, Foreign Minister Abu Bakr al-Qirbi always insisted he was not at liberty to discuss any details relating to her case due to the sensitivity of the matter.

As it turned out it was Qatar intervention which successfully led to Sylvia's release.

She departed Yemen late on Wednesday on a place bound for Doha - Qatar - where the Qatari foreign minister and the Swiss ambassador in Doha were waiting to greet her.

Upon her arrival on Thursday morning, Sylvia expressed a deep gratitude and happiness to have been set free from her abductors after almost a year of anguish waiting.

"I thank the Qatari negotiating team, which had worked for months in silence, patience and wisdom until we reached this result," said Ali bin Fahd al-Hajeri, a Qatari official.




Posted by: Fred || 03/01/2013 00:00 || Comments || Link || E-Mail|| [345 views] Top|| File under: al-Qaeda in Arabia
Bangladesh
33 killed as Jamaat-Shibir runs riot in at least 15 districts
[Bangla Daily Star] At least 33 people, including four

coppers

, were killed and scores

were maimed

in a spasm of violence in parts of the country yesterday after Jamaat-Shibir activists clashed with law enforcers to protest against a death penalty to Delwar Hossain Sayeedi


...Islamic orator and politician. He was a former Member of Parliament in the National Assembly of Bangladesh from 1996 to 2008, and is one of the most prominent leaders of the Bangladesh Jamaat-e-Islami...


Jamaat-e-Islami
...The Islamic Society, founded in 1941 in Lahore by Maulana Sayyid Abul Ala Maududi, aka The Great Apostosizer. The Jamaat opposed the independence of Bangladesh but has operated an independent branch there since 1975. It maintains close ties with international Mohammedan groups such as the Moslem Brotherhood. the Taliban, and al-Qaeda. The Jamaat's objectives are the establishment of a pure Islamic state, governed by Sharia law. It is distinguished by its xenophobia, and its opposition to Westernization, capitalism, socialism, secularism, and liberalist social mores...
and its student wing Islami Chhatra Shibir


... the student wing of the Jamaat-e-Islami Bangladesh...


claimed that 20 of the dead were their members. The violence also left a college teacher and two Jubo League


... the youth wing of the Bangla Awami League...


activists dead.

After the verdict, the angry protesters attacked a police outpost in Gaibandha killing three

coppers

on the spot and knifed to death a constable in Chittagong -- the deadliest day since the first verdict was delivered on January 21.

In scenes that bring to mind the Liberation War rampage in 1971, the attackers set fire to a temple and houses of the Hindu community in Noakhali.

Even before the verdict was delivered, Jamaat-Shibir men were out on the streets to enforce a daylong shutdown to strike fears into the hearts of people, who expressed solidarity with the Shahbagh movement calling for capital punishment to war criminals.

In Dhaka, unknown groups unleashed a reign of terror by exploding a series of bombs in the residential neighbourhoods of Mirpur-1, Kafrul, Mohammadpur, Motijheel, Abdullahpur, Uttara and Khilgaon.

They also clashed with police and damaged many vehicles. The attacks and anarchy left the people in a severe panic.
Posted by: Fred || 03/01/2013 00:00 || Comments || Link || E-Mail|| [340 views] Top|| File under: Jamaat-e-Islami
Hindus under attack
[Bangla Daily Star] Lashing a déjà vu of 1971, Jamaat-Shibir fanatics yesterday wrecked havoc on the Hindu community across the country.

They damaged at least six temples, including one of Buddhists, and torched houses and business establishments of Hindu people in Noakhali, Gaibandha, Chittagong, Rangpur, Sylhet, Chapainawabganj and elsewhere in the country.

In Rajganj of Noakhali, Jamaat-Shibir men set ablaze a temple and eight houses of the Hindu community.

They also traded bullets with law enforcers in Datterhat under Sadar Police Station and in Rajganj under Begumganj Police Station, leaving two people killed.

The dear departed

were identified as Khokon, 17, a pickup van assistant, and Liton (28), a fish monger, reports our Noakhali correspondent.

The Jamaat-Shibir men also looted a jewellery shop owned by one Biplob Sarkar at Chandraganj Purbo Bazar in Begumganj.

Witnesses and police said hours after top Jamaat leaders Delwar Hossain Sayeedi


...Islamic orator and politician. He was a former Member of Parliament in the National Assembly of Bangladesh from 1996 to 2008, and is one of the most prominent leaders of the Bangladesh Jamaat-e-Islami...


had been sentenced to death, the marauding activists equipped with firearms, iron rods and kerosene set fire to Harishiva temple in Rajganj market area at 3:30pm.

"They returned an hour later. This time we were left with no choice but to flee the area, as they started torching our houses with kerosene," schoolteacher Shankar Chandra, who lost his house in the attack, told The Daily Star over the phone.

Some 50 Hindu people used to live in the houses burnt down, he said, adding that all but a few people had managed to escape to safety. Those left behind had been beaten up and kicked out of their houses by the Jamaat-Shibir attackers.

"We ran for our lives leaving everything behind. I was only seven during the Liberation War in 1971, but it didn't feel this insecure even then," said Shankar Chandra.

During the attack, the Jamaat-Shibir men also threatened newsmen to keep from covering the incident and took away cameras of photojournalists. They also forcefully picked up television crew Mohtasim Billah Sabuj. Locals later rescued Sabuj and took him to safety.

Posted by: Fred || 03/01/2013 00:00 || Comments || Link || E-Mail|| [326 views] Top|| File under: Jamaat-e-Islami
Caribbean-Latin America
Bloody Zacatecas: 11 die

For a map, click here. For a map of Zacatecas state, click here

By Chris Covert
Rantburg.com

A total of 11 individuals have been killed in ongoing drug and gang related violence in Zacatecas state since Tuesday, according to Mexican news accounts.

A news report posted on the website of El Sol de Zacatecas news daily said that six individuals were found shot to death between the municipalities of Vetagrande and Morelos Thurday morning.

Locals reported the find to authorities after shots were heard around 0200 hrs. The dead included four women, one man and one youth. A number of the dead had also been tortured.

According to a news item posted on yancuic.com, the youth was identified as Jorge Armando Moreno, 13. According to the news report one of the females killed was Armando Moreno's mother, but that has not been confirmed and the identity of the others has not been disclosed.

Armando Moreno was detained and had allegedly confessed to three murders last February 4th, of the ten which were alleged. He was released only hours later. Mexican law dictates youths under the age of 14 must be released.

Armando Moreno was detained by Policia Federal operatives February 3rd along with 14 others including eight from Guatemala.

Elsewhere in Zacatecas one unidentified state ministerial police agent and one civilian were shot to death in an attack Tuesday night in Zacatecas municipality, the state capital of Zacatecas.

The victim was traveling with another police agent aboard an SUV around 2000 hrs on Bulevar Adolfo Lopez Mateos near the El Chaparral dance hall, when armed suspects intercepted the vehicle and opened fire. Another unidentified civilian was shot to death in the crossfire.

The other police agent and another civilian were also wounded in the attack.

Three others were killed in drug and gang violence in Zacatecas.

Monday evening, one municipal police agent was kidnapped and killed at a stakeout operation in Fresnillo muncipality. The agent, identified as Rodrigo Monsivais Sandoval, 27, was one of four police agents involved in the police operation in Zona CECYTEZ when armed suspects opened fire. Rodrigo Monsivais Sandoval was kidnapped but almost immediately shot to death and left aboard a Toyota Tundra pickup truck. Four other municipal police agents attempted to intervene. Despite AK-47 rifle fire, none of the agents were wounded. Apparently the armed group escaped aboard another vehicle.


Wednesday morning a taxi cab driver and a female fare were shot to death in Zacatecas municipality. The incident took place on Avenida Garcia Salinas.
Chris Covert writes Mexican Drug War and national political news for Rantburg.com
Posted by: badanov || 03/01/2013 00:00 || Comments || Link || E-Mail|| [319 views] Top|| File under:
4 die as Mexican Army reinforces La Laguna

For a map, click here. For a map of Durango state, click here. For a map of Coahuila state, click here

By Chris Covert
Rantburg.com

Four individuals, both armed suspects and civilians, were killed Wednesday and Thursday in several incidents in the La Laguna region of Mexico as Mexican Army units filtered into the region Wednesday night, according to Mexican news accounts.

According to a news account posted on yacuinac.com Thursday, one armed suspect was killed and another unidentified youth was detained Wednesday evening when a Mexican Army road patrol attempted a traffic stop of a driver and passenger aboard a Nissan Versa SUV.

The incident took place on Bulevar Ejercito Mexicano in Chapala colony in Gomez Palacio, Durango where the military patrol intercepted the vehicle. According to the translation, one of the two suspects opened fire on the unit, prompting a pursuit which ended on Calle Geminis in Morelos colony.

The driver was identified as Raul Jimenez De La Torre, 21, who died at the scene. The other detainee was said to be a youth, but his age was not disclosed in press reports.

In Torreon, according to a news account posted on the website of El Diario de Coahuila news daily, the offices of El Siglo de Torreon newspaper has been attacked three times in the last three days, the last costing the life of one individual.

The first attack was a small arms attack that took place Monday near the intersection of Calle Rodriguez and Avenida Allende against a Policia Federal unit assigned to protect the newspaper offices, No one was reported hurt in the incident.

The second attack took place a day later and late at night near the intersection of Avenida Matamoros and Calle Acuña, when armed suspects shot at the building and hit it 30 times. Apparently no security unit was present in Tuesday night's attack.

The third and most deadly attack took place Thursday afternoon against a Policia Federal unit tasked to guard the newspaper offices. That incident took place near the intersection of calles Rodriguez and Acuña. One man identified as Geraldo T. Carrera, 37, was shot to death. A second victim, a pregnant female was evacuated from the area, but was not wounded in the incident.

In a separate incident this time in Torreon Coahuila, two unidentified construction workers were shot to death Thursday evening.

A Facebook posting by Codigo Rojo de Laguna said the incident took place near the intersection of calles Mexico and Emilio Carranza in Aviacion colony.

The Aviacion colony incident was possibly the result of extortion and theft attempts by organized crime groups against construction companies in Durango, including in La Laguna.

According to a report posted on the website of El Siglo de Durango, Durango state Comunicaciones y Obras Publicas del Estado (SECOPE) Guillermo Rodriguez Salazar said organized crime has been focused on stealing bagged concrete and fuel as well as other construction materiel.

The translation said that companies involved in public works construction projects have been targeted so far.

According to a separate news account posted on the website of yancuic.com, the Mexican Secretaria de Defensa Nacional (SEDENA) has moved 700 troops into the region with half to be deployed in Gomez Palacio and the rest in Torreon. The reinforcement was made pursuant to a request early in February in security meetings between Coahuila and Durango state officials and federal government officials, or around the time Operativo Laguna formally began.

The reinforcement is equivalent to an entire Mexican Military Zone or a rifle regiment. Since the security operation began earlier in February, Mexican Army as well as Mexican Naval Infantry units have been involved in security operations in La Laguna, but in unknown strength.

The previous SEDENA, General Guillermo Galvin Galvin preferred a system of constant troop rotation from every corner of Mexico as a security precaution, sometimes moving troops into troubled areas such as La Laguna from as far away as Chiapas, and rotating other units back out for reassignment or rest. It is unclear from either news accounts or official announcements whether these new troops are an actual reinforcement or are part of a troop rotation.

Meanwhile presumed organized crime groups have been adding their own unique take on the security situation in La Laguna by putting up narcopintas or blankets painted with messages charging Durango Governor Jorge Herrera Caldera and Policia Federal troops for trying to deliver La Laguna to organized crime.

According to a news account posted on the website of Milenio news daily, narcopintas have appeared in Gomez Palacio where the violence and fighting has been the worst since the start of the year.

Narcopintas are a nearly constant feature in Mexico's drug war, and sometimes mean very little. Local drug gangs are known to put up narcopintas as a false flag operation, or claiming to be from one group when they have been put up by another. In a few instances local police have been known to put up false narcopintas.

The narcopintas were quickly taken down by local officials.

Chris Covert writes Mexican Drug War and national political news for Rantburg.com
Posted by: badanov || 03/01/2013 00:00 || Comments || Link || E-Mail|| [333 views] Top|| File under:
India-Pakistan
Military jets pound militant hideouts in Orakzai; eight killed
[Dawn] Eight

bully boyz

were killed and 12 others injured in an air strike by the Pak security agencies in Orakzai agency while a mortar blast killed two people including a child in Mohmand agency on Thursday.

Both areas are part of Pakistain's seven semi-autonomous tribal regions in the northwest, where Pak Taliban and al Qaeda-linked

bully boyz

are said to have carved out strongholds.

Assistant political agent Upper Orakzai Rafiq Mohmand has confirmed the reports of at least eight

bad turban

s' deaths and said that 12 others

were maimed

when the military jets targeted their hideouts in Mamozai area.

He said at least three hideouts of the Tehrik-e-Taliban Pakistain (TTP) backed

bully boyz

were destroyed in the strikes along with their ammunition depots.

Security officials claim that up to 92 per cent of the Orakzai agency has been cleared of the

bad turban

s, however, the border area between Tirrah valley and Kurram agency is still being held by them, which is being targeted now.

In a separate incident, a mortar shell

kaboom

has left two people including a child dead in Safi Tehsil of Mohmand agency.

According to officials, the boy and the youngster overstepped a mortar shell near their house which went kaboom!, resulting in the death of the two on the spot.

Posted by: Fred || 03/01/2013 00:00 || Comments || Link || E-Mail|| [373 views] Top|| File under: TTP
Iraq
Bombings kill 23 in Baghdad area
[An Nahar] Bombings in and around the Iraqi capital, including two

boom-mobile

s near a football field, killed at least 23 people and

maimed

more than 60 on Thursday, security and medical officials said.

With the latest violence, more than 200 people have been killed and over 550

maimed

in attacks in February, according to an Agence

La Belle France

Presse toll based on security and medical sources.

An interior ministry official said one

boom-mobile

went kaboom! near a football field in the Shuala area of Storied Baghdad


...located along the Tigris River, founded in the 8th century, home of the Abbasid Caliphate...


, followed by a second after security forces arrived at the scene.

The blasts killed at least 19 people and

maimed

at least 30, medical officials said.

In Mahmudiyah, south of Storied Baghdad, a

cut-thoat

detonated a hand grenade when people attempted to arrest him, and five bombs went kaboom! nearby, killing at least two people and wounding at least seven, security and medical officials said.

Two

roadside kaboom

s also went kaboom! in the Shurta al-Rabea area of south Storied Baghdad, killing one person and wounding seven, while a

boom-mobile

in Aziziyah, southeast of Storied Baghdad, killed one person and

maimed

17, officials said.

Posted by: Fred || 03/01/2013 00:00 || Comments || Link || E-Mail|| [341 views] Top|| File under: al-Qaeda in Iraq
Syria-Lebanon-Iran
Video shows 100 Syrian rebels executed by regime: US to send $60 million in aid (Photos)
A graphic video that was posted on YouTube Friday is showing more than 100 Syrian rebels shot and killed execution style in a waterway south of Aleppo in Syria.

The men who were in their 20s the 30s were shot in the head from close range with their hands bound on Tuesday. Also included in the massacre are reportedly women, children and the elderly who were targeted due to their collaboration with Syrian rebels.

Al Jazeera quoted Capt. Abu Sada saying that all of them had been "executed by the regime." However the Syrian government is blaming what they say are "terrorist gangs" for the killings.
Posted by: tipper || 03/01/2013 15:22 || Comments || Link || E-Mail|| [469 views] Top|| File under:
Army Arrests Suspect for Tossing Grenades in Tripoli 'to Incite Strife'
[An Nahar] The Army Command announced on Thursday that it had locked away
Drop the rosco, Muggsy, or you're one with the ages!
a suspect who confessed to tossing explosives in the northern city of Tripoli


...a confusing city, one end of which is located in Lebanon and the other end of which is the capital of Libya. Its chief distinction is being mentioned in the Marine Hymn...


It said in a statement that it had arrested Ahmed Bassam al-Jajatiyeh, who confessed to being tasked by Z.S. to toss hand grenades and dynamite sticks in the neighborhood of Bab al-Tabbaneh in order to create tensions.

He, along with others, were also tasked with tossing the explosives between the rival neighborhoods of Bab al-Tabbaneh and Jabal Mohsen in order to create strife between them.

He confessed to being paid LL20,000 per day by Z.S.

Jajatiyeh said that he carried out his actions on his

cycle of violence

or by throwing the grenades off building rooftops.

Investigations are underway with suspect to uncover his accomplices.

The Army Command urged the people to cooperate with officers deployed in Tripoli in order to help them apprehend any individual attempting to destabilize the city.

Posted by: Fred || 03/01/2013 00:00 || Comments || Link || E-Mail|| [356 views] Top|| File under:
Rebels Seized Iconic Umayyad Mosque in Aleppo, Deadly Blast Hits Homs
[An Nahar] Rebels seized control of the historic Umayyad Mosque in Syria's second city of Aleppo on Thursday after several days of fierce

festivities

that damaged the building, a watchdog reported.

State news agency SANA, meanwhile, said a

boom-mobile

went kaboom! in a regime-held suburb of the central city of Homs, killing one person and wounding 24 others.

In Aleppo, regime troops were forced to withdraw from the mosque at dawn, taking up positions in buildings around the landmark structure, said the Syrian Observatory for Human Rights.

The mosque's museum caught fire during the battle, causing its ceiling to collapse, adding to damage done in October when one of its intricately sculpted colonnades was charred in

festivities

.

Aleppo's director of Islamic endowments said the mosque's library, which contains "valuable Islamic relics and Koranic manuscripts dating back to pre-Mamluk times", had been ransacked and destroyed.

"Armed terrorist groups have looted and completely destroyed the Islamic library, which is one of the most valuable in the region with an estimated value of hundreds of thousands of Syrian pounds," Abdel Qader al-Shihabi told Agence

La Belle France

Presse.

The site has been a place of worship since the 8th century, but the original building was razed by the Mongols in the 13th century, from when the current structure dates.

Elsewhere in Aleppo's UNESCO-listed Old City, fighting raged around the Justice Palace.

Observatory director Rami Abdel Rahman said that if the rebels gain control of the palace, they would be able to cut off army reinforcements to Aleppo's regime-held citadel.

While rebels have taken over large swathes of territory and a number of key military garrisons in Aleppo province, fighting in the city has been at stalemate for months.

In Homs, "

snuffies

detonated a

boom-mobile

laden with large amounts of explosives in the Akrama Jadideh neighborhood, killing one civilian and wounding 24 others and causing serious material damage," SANA reported.

The Syrian Observatory said the blast took place near a public swimming pool in government-controlled Akrama.

To the north of Aleppo, air strikes targeted rebel positions around Menegh military airbase, which has been under protracted siege as the opposition battles for control of northern airports.

Warplanes also carried out several raids in Raqa province.

And fierce

festivities

erupted in Damascus


...The capital of Iran's Syrian satrapy...


on the outskirts of rebel-held Jobar district in the east and near the Paleostinian refugee camp of Yarmuk in the south, said the Observatory.

The watchdog, which gathers its information from a network of activists and medics, said 157 people were killed nationwide on Wednesday.

Posted by: Fred || 03/01/2013 00:00 || Comments || Link || E-Mail|| [329 views] Top|| File under: Govt of Syria
Who's in the News
28
[untagged]
6
Arab Spring
3
Jamaat-e-Islami
3
Govt of Pakistan
2
Pirates
2
Hezbollah
2
Salafists
1
TTP
1
al-Qaeda in Arabia
1
al-Qaeda in Iraq
1
al-Qaeda in North Africa
1
Govt of Sudan
1
Govt of Syria
1
Taliban
Bookmark
E-Mail Me
The Classics
The O Club
Rantburg Store
The Bloids
The Never-ending Story
Thugburg
Gulf War I
The Way We Were
Bio
Merry-Go-Blog
Hair Through the Ages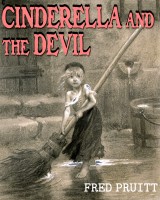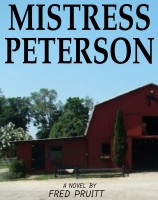 On Sale now!


A multi-volume chronology and reference guide set detailing three years of the Mexican Drug War between 2010 and 2012.

Rantburg.com and borderlandbeat.com correspondent and author Chris Covert presents his first non-fiction work detailing the drug and gang related violence in Mexico.

Chris gives us Mexican press dispatches of drug and gang war violence over three years, presented in a multi volume set intended to chronicle the death, violence and mayhem which has dominated Mexico for six years.
Click here for more information


Meet the Mods
In no particular order...


Steve White
Seafarious
Pappy
lotp
Scooter McGruder
john frum
tu3031
badanov
sherry
ryuge
GolfBravoUSMC
Bright Pebbles
trailing wife
Gloria
Fred
Besoeker
Glenmore
Frank G
3dc
Skidmark
Alaska Paul



Better than the average link...



Rantburg was assembled from recycled algorithms in the United States of America. No trees were destroyed in the production of this weblog. We did hurt some, though. Sorry.
18.206.187.81