More Suicide Bombs Hit Mali after Battle that Kills 20 Islamists
[An Nahar] Five people, including two

jacket wallah

s, died Friday in

boom-mobile

ings in northern Mali, a day after fierce urban battles between French-led forces and Islamists left up to 20

snuffies

dead, officials said.

Two kamikaze vehicles targeting civilians and members of the ethnic Tuareg rebel group the MNLA went kaboom! near the town of Tessalit, killing three and wounding several others, a security source said.

A

front man

for the National Movement for the Liberation of Azawad (MNLA) in Burkina Faso


...The country in west Africa that they put where Upper Volta used to be. Its capital is Oogadooga, or something like that. Its president is currently Blaise Compaoré, who took office in 1987 and may be in the process of being chased out now...


confirmed the report. Mohammed Ibrahim Ag Asseleh said "the two kamikazes were killed and in our ranks there were three dead and four seriously

maimed

".

The blasts came after al-Qaeda-linked rebels claimed a car

kaboom

on Thursday near a camp occupied by French and Chadian troops in the city of Kidal, local officials said.

At least two civilians were reported

maimed

in that attack. The vehicle, apparently driven by a suicide bomber, was targeting the camp but went kaboom! before it reached it, killing the driver, an official in Kidal governor's office said.



La Belle France

sent in its troops in January to help the Malian army oust Islamist

bully boyz

who last year captured the desert north of the country. Thousands of soldiers from African countries have also deployed since then.

The French-led forces are increasingly facing guerrilla-style tactics after initially meeting little resistance in their drive to oust Islamists from the main northern centers of Gao, Kidal and Timbuktu.

The Tuareg MNLA blamed Friday's car

kaboom

s on the al-Qaeda-linked Movement for Oneness and Jihad in West Africa (MUJAO), one of Mali's main Islamist groups.

The MUJAO made no comment on the latest attacks, but on Thursday it told Agence

La Belle France

Presse that it was responsible for the

boom-mobile

in Kidal.

"More

kaboom

s will happen across our territory," MUJAO

front man

Abu Walid Sahraoui warned.

He also said the group had sent fighters to Gao, 1,200 kilometers (745 miles) from the capital Bamako, where battles erupted overnight Wednesday after about 40 Islamists infiltrated the city.

The Islamists briefly occupied the courthouse and the city hall but French Defense Minister Jean-Yves Le Drian said Malian and French forces backed by French helicopters repelled the attack on Thursday.

Le Drian said initially that five Islamists were killed in the fierce street fighting, but on Friday the French defense ministry between 15 and 20 had died.

Sporadic gunfire was heard on Friday morning in Gao, an AFP journalist there said.

MUJAO

front man

Sahraoui said the rebels were determined to recapture the city: "Our troops have been ordered to attack. If the enemy is stronger, we'll pull back only to return stronger, until we liberate Gao."

Mali's Prime Minister Diango Cissoko said this week th

on the lam

-scale military operations in the north were winding down, but sporadic fighting has continued.

A French legionnaire was killed on Tuesday in the mountainous Ifoghas region. The French military said that their "Panthere 4" operation in the Ifoghas had already left 30 Islamists dead since the start of the week.

Ethnic Tuaregs in northern Mali, who have long sought greater autonomy, initially backed the rebellion but later fell out with the Islamists and regained control of Kidal before the arrival of French troops.

About 1,800 Chadian troops were then deployed in the city as part of the African-led International Support Mission to Mali (AFISMA), a military force organized by west African countries which

La Belle France

hopes will eventually become a U.N. stabilization force.

Asked whether it was coordinating its efforts with the Tuaregs of the MNLA, the French military said Thursday it was working with "groups that have the same objective" as

La Belle France

.

In Nouakchott, the capital of neighboring Mauritania, dozens of Malian Arabs demonstrated Thursday to denounce abuses they said had been committed by Malian troops against light-skinned Malians, particularly Arabs, in the north.

Human Rights Watch


... dedicated to bitching about human rights violations around the world...


has urged Bamako to act.

"The Malian government should urgently investigate and prosecute soldiers responsible for torture, summary executions, and enforced disappearances of suspected

Salafist tough guys

and alleged collaborators," it said.

Posted by: Fred || 02/23/2013 00:00 || Comments || Link || E-Mail|| [587 views] Top|| File under: al-Qaeda in North Africa
Egypt imports 140,000 teargas canisters from US
[Egypt Independent] In January, the Interior Ministry ordered the import of 140,000 teargas canisters from the United States at a cost of LE17 million.

Letters between Interior Ministry and Defense Ministry officials revealed that the order was made to address the country's shortage of teargas after months of violent

festivities

between police and protesters.

When the shipment was delayed via sea, the Defense Ministry was asked to transfer the shipment by military jet, according to a 30 January letter from Major General Osama Ismail, head of the Interior Ministry's department of information and public relations, to Staff Brigadier General Mohamed Farid Hegazy, secretary general of the Defense Ministry.

"In light of the ongoing incidents and growing need for gas bombs to deal with rioters and preserve the nation's safety, Al-Guindy Company for Imports and Exports, a representative of the US Combined System Company in Egypt, has been contracted to import 70,000 gas bombs and 70,000 long-range gas projectiles from the US to Egypt," the letter stated.

"Due to the company's failure in importing the shipment, citing the difficult procedures governing importing from abroad, and the Interior Ministry's urgent need [for teargas], we thought we would write to you to take the necessary steps to approve transferring the shipment on board of a military jet from the US to Egypt. Al-Guindy Company is willing to pay for the shipping costs," Ismail continued.

Posted by: Fred || 02/23/2013 00:00 || Comments || Link || E-Mail|| [1285 views] Top|| File under: Arab Spring
Protesters fight at High Court after some chant for military rule
Pining for the good old days already? And so they should.
[Egypt Independent] Fights broke out between protesters outside the High Court on Friday evening after some demonstrators began chanting in favor of military rule. Other demonstrators intervened to stop the scuffles.

Earlier in the day a march had arrived at the court from Talaat Harb Square. Hundreds raised pictures of the

deaders

of the revolution, as well as images of forks, knives and loaves of bread. They chanted, "The people want to bring down the regime," and, "Where is bread and oil?"

One of the demonstrators in front of the court dressed his three daughters in red clothes, the color of the uniforms worn by prisoners on death row, to draw attention to his poverty.

"It is more honorable for me and my children to die than live in poverty and hunger," he said.

The demonstrator's daughters held banners that read: "To eternal paradise Christie," referring to a protester who died in recent

festivities

.

Another march of dozens from Tahrir Square then arrived at the High Court. On the way, some participants in the march attacked a Central Security Forces vehicle on 26 July Street, claiming that the police use force against protesters and detain activists. The driver escaped through another street, and other protesters in the march chanted to keep the demonstration peaceful.

Actor Tayseer Fahmy, one of the participants in the march coming from Sayeda Zeinab to the High Court, said she took part in the protest to demand the ouster of President Mohamed Morsy and the dissolution of the

Moslem Brüderbund

. National Salvation Front leader Karima al-Hefnawy said she participated in the protest to demand the dismissal of Prosecutor General Talaat Abdallah and Prime Minister Hesham Qandil's Cabinet.

Posted by: Fred || 02/23/2013 00:00 || Comments || Link || E-Mail|| [622 views] Top|| File under: Arab Spring
Africa Subsaharan
Nine Suspected Boko Haram Members Killed In Borno
[Guardian Ng] In Maiduguri, the Borno State capital, about nine suspected Boko Haram members were feared killed yesterday after several gunmen attacked the Ibrahim Taiwo Divisional Police Station on Baga Road, which was repelled by men of Joint Task Force (JTF) in the early hours of the day.

Confirming the attacks in Maiduguri, the Borno State Police Command spokesman, Gideon Jibrin, said the attacks began at about 11pm Thursday and continued into the early hours of Friday, when the armed hoodlums were repelled by a combined team of police and JTF.
Posted by: Fred || 02/23/2013 00:00 || Comments || Link || E-Mail|| [701 views] Top|| File under: Boko Haram
Caucasus/Russia/Central Asia
Two terrorists killed on Chechen-Ingush border
Two suspected terrorists militants were killed on Friday on the border between two Russian republics, Chechnya and Ingushetia, a spokesman for the region's security council said. He said, "A counter-terrorism operation regime was imposed in Ingushetia's Sunzhensky district on the border with Chechnya. Two active members of armed groups have been killed."

The republic's interior ministry said, however, the terrorists militants were killed in Chechnya's Achkhoi-Martan district.

Both bodies have already been identified. The men were on the federal wanted list.
Posted by: ryuge || 02/23/2013 00:00 || Comments || Link || E-Mail|| [575 views] Top|| File under:
Europe
Spanish Police Nab 3 Suspected Of Spying For Iran
[Jpost] According to media outlets in Spain, police suspect 3 of infiltrating an NGO that helps asylum seekers, sending information to Iran.


Those Iranians sure do keep themselves busy..

.The Spanish police jugged
Drop the rosco, Muggsy, or you're one with the ages!
three people in Madrid and Torrelavaga on suspicion of involvement in a network spying on dissidents of the Iranian regime, the Spanish media reported Friday.

According to a

blurb

from the Spanish police cited by media outlets, the suspects allegedly infiltrated a Spanish NGO that aids asylum seekers, and communicated to the Iranian secret services the identities of people who fled the country for ideological reasons. The police suspected the three of violating the confidentiality of data and information of Iranians who fled the Islamic Theocratic Republic and expressed interest in seeking asylum in Spain.

The police reportedly believed the three to be members of a spy network allegedly controlled by the Iranian intelligence services from the seat of its own embassy in Madrid.

The aim of the network was allegedly to monitor, pursue and even threaten countrymen living in Spain, considered to be dissidents of the Iranian regime.

Spanish newspaper El Mundo reported that a Spanish citizien working for an NGO in Torrelavega recommended that a specific interpreter aid the asylum seekers, but that interpreter was in fact a spy who passed along personal information of all those that he helped.

The three people jugged
Maw! They're comin' to get me, Maw!
in Madrid include: the NGO's legal adviser, the interpreter and an embassy employ
Posted by: trailing wife || 02/23/2013 06:33 || Comments || Link || E-Mail|| [591 views] Top|| File under:
India-Pakistan
Nine killed in Karachi
[Dawn] A young man was

bumped off

in an apparent sectarian attack near North Nazimabad on Friday night, bringing the dead toll from day's violence in the city to nine. Police said the incident took place near Kati Pahari where unknown suspects on a

cycle of violence

attacked Syed Fayyaz Hussain Zaidi, 24.

In another incident, an unidentified young man was killed in Jamshed Quarters.

Police said the incident took place in the vicinity of a wedding hall near Patel Para where the unidentified man in his mid 40s suffered a gunshot wound in the chest.

Earlier in the day, seven people including two

coppers

were

rubbed out

in separate acts of violence in the city.

Posted by: Fred || 02/23/2013 00:00 || Comments || Link || E-Mail|| [649 views] Top|| File under:
Iraq
Gunmen Execute Seven Iraqi anti-Qaida Militiamen
[An Nahar] Gunmen executed seven Iraqi anti-Qaeda

bully boyz

and

maimed

one at a checkpoint they were manning northeast of Storied Baghdad


...located along the Tigris River, founded in the 8th century, home of the Abbasid Caliphate...


, officials said on Friday.

The attack took place in the village of Halaiwat, near the disputed town of Tuz Khurmatu, at about 2:00 am (2300 GMT on Thursday), said a police officer.

Gunmen dressed in military uniforms gathered the

bully boyz

-- known as Sahwa, or Awakening -- from the area then shot them, the officer said, adding that one survived but was

at death's door

.

A doctor from Tuz Khurmatu hospital confirmed the toll.

The Sahwa are made up of Sunni Arab

rustics

who joined forces with the U.S. military against al-Qaeda from late 2006, helping turn the tide against the insurgency.

Sunni

faceless myrmidons

still linked to al-Qaeda regularly target Sahwa fighters in because they regard them as traitors.

The Iraqi government announced at the end of January that about 41,000 Sahwa fighters are to receive 500,000 Iraqi dinars ($415) a month, up from 300,000 dinars ($250).

An increase in wages for the Sahwa, as well as their incorporation into the security forces and civil service, has long been a demand of Iraq's Sunni community.

Posted by: Fred || 02/23/2013 00:00 || Comments || Link || E-Mail|| [591 views] Top|| File under: al-Qaeda in Iraq
Southeast Asia
Abu Sayyaf release trader held captive in Philippines
A Filipino trader being held captive by suspected Abu Sayyaf terrorists militants in the southern Philippines was released on Friday, local police said later that day.

Chief Inspector Ariel Huesca said the victim, a man named Edgar Fabella, was abandoned by his captors around 10:00 a.m. at the port of Jolo in Sulu province.

Fabella, who was seized last month in southern Philippine city of Zamboanga by the Abu Sayyaf, said that he was treated well and no ransom had been paid to the kidnappers in exchange for his freedom.
Posted by: ryuge || 02/23/2013 00:00 || Comments || Link || E-Mail|| [592 views] Top|| File under: Abu Sayyaf
Bomb injures two Thai soldiers
Two soldiers providing teacher security were seriously wounded by a bomb blast in Patani's Khok Pho district on Friday morning. The bomb blew up about 7:53 a.m. near a school building. Two soldiers were seriously injured and admitted to the hospital.

Earlier this morning, police received a report of another bomb blast in front of a health station, but no one was hurt. Witnesses said that the improvised explosive device buried near the side of a rural road was detonated as six soldiers patroling on foot passed in front of the health station. Fortunately, the bomb exploded after the soldiers had passed safely by.

Police blamed terrorists insurgents for both bombings.

According to Deep South Watch more than 5,000 people have been killed and over 9,000 injured in more than 11,000 incidents, or about 3.5 a day, in the three southernmost region since the violence erupted afresh in January 2004.
Posted by: ryuge || 02/23/2013 00:00 || Comments || Link || E-Mail|| [618 views] Top|| File under: Thai Insurgency
Syria-Lebanon-Iran
Syrian Rebels Claim To Seize Nuclear Facility
[Times of Israel] Al Khibar site, described as a research center,


They all seem to be research centers, for some reason...

They're researching better ways to kill all the Jooooz, though you could think of it as 'research and development' if you wish...

is believed to have housed a nuclear reactor destroyed by Israel in 2007.

Syrian rebels claimed overnight Friday that they had taken control of a nuclear facility that was bombed by Israel in 2007.

In messages posted online, rebel sources described the site as a "nuclear research facility."

The al-Kibar site, located in the Deir ez-Zor region of eastern Syria, is believed to have previously housed a nuclear reactor, which according to foreign reports, was destroyed by the Israeli Air Force.
Posted by: trailing wife || 02/23/2013 06:33 || Comments || Link || E-Mail|| [1146 views] Top|| File under:
Protesters across Syria Vent Fury at Assad, Hizbullah
[An Nahar] At least 12 people, including children, were killed on Friday and dozens

maimed

when three surface-to-surface missiles struck in the northern Syrian city of Aleppo district, a watchdog said.

"At least 12 bodies have been recovered so far and there are more than 50 people

maimed

," Syrian Observatory for Human Rights director Rami Abdel Rahman told Agence

La Belle France

Presse by phone.

The

Britannia

-based Observatory said the number of victims was likely to rise, as many people were trapped under the rubble of collapsed buildings in the eastern district of Tariq al-Bab in the area of Ard al-Hamra.

In a video posted to YouTube, a billowing cloud of dense smoke was seen rising from the neighborhood at dusk after one of the missiles struck.

The voice of a young man can be heard saying "surface-to-surface missiles," while another yells "Hey guys, come help the ambulance!"

In another video filmed after sundown, moments of panic could heard as men rushed to rescue people from the rubble.

People could be heard screaming "Car car!" to transport the

maimed

, while others shouted insults against
Hereditary President-for-Life Bashir Pencilneck al-Assad


Oppressor of the Syrians and the Lebs...


In the most gruesome footage, which could not be immediately verified, the mangled bodies of the victims, including a toddler, could be seen lying in a dark room alongside others swaddled in blankets.

The head of one of the victims was completely severed.

Just four days prior, 33 people including 15 children were killed in a missile attack on the nearby district of Jabal Bedro according to the Observatory.

Earlier on Friday, thousands of people held an anti-regime protest under the banner of "Raqa the proud on the road to freedom" in solidarity with the embattled province of northern Syria.

The Syrian Observatory for Human Rights said the protesters were "greeted by bullets fired indiscriminately by the security forces" in the district of Mishlib and February 23 Street of Raqa city.

"One person was killed by regime forces during the demonstration and three others were killed by snipers in the same area shortly after, but we cannot confirm who was firing," Observatory director Rami Abdel Rahman told Agence

La Belle France

Presse by telephone.

Elsewhere in Syria, protesters vented their anger at

Leb

's Hizbullah, the international community and President Bashir al-Assad with chants, banners and caricatures.

In the Idlib town of Kfar Nabal, which has seen deadly air raids in the past week, demonstrators carried banners to denounce the escalating violence.

"World! Your carelessness produced

Orcs and similar vermin

like Assad. Now, we need

Orcs and similar vermin

to get rid of your products," read an English banner held by men and boys standing in front of a bombed-out building.

The message came a day after a spate of bombings across Damascus


...The capital of Iran's Syrian satrapy...


, including a suicide

boom-mobile

condemned by the regime and opposition, killed at least 83 people in the deadliest day for the capital since the March 2011 start of the Syrian conflict.

In the town of Irbin, just northeast of Damascus, that has been the target of continuous bombardment by regime warplanes, a young boy stopped for a photo during a march to show his message to Assad: "We are coming to get you."

Meanwhile,


...back at the buffalo wallow, Tex and his new-found Indian friend were preparing a little surprise for the bandidos...


the Facebook group "Lens of a Young Isqati" showed a demonstrator in the northwestern town of Isqat holding a cartoon of Hizbullah chief His Eminence Sayyed Hassan Nasrallah


The satrap of the Medes and the Persians in Leb...


facing Israel and striking matches to light the fuse of a bomb.

But the fuse is facing the opposite direction and the matches land in

Leb

and Syria, where Hizbullah fighters accused to have attacked opposition-held towns and villages from across the border last week.

Despite the ever-rising brutality of the conflict, which has left an estimated 70,000 people killed, demonstrations continue to be held every Friday nationwide.

In the Turkish border town of Ain al-Arab, demonstrators, including

maidens of tender years

and dancing teenagers, shouted for freedom as they held aloft Kurdish flags alongside the Syrian revolution banner in a video posted on YouTube.

At the Zaatari camp in northern Jordan for Syrian refugees, some 300 demonstrators rallied to urge the international community to arm the rebel Free Syrian Army, an Agence

La Belle France

Presse journalist said.

"Oh world, we want arms ... The people demand the arming of the Free Army," they chanted.

Activists identified the missiles as Scuds, but the reports could not be verified.

Posted by: Fred || 02/23/2013 00:00 || Comments || Link || E-Mail|| [578 views] Top|| File under: Govt of Syria
Who's in the News
32
[untagged]
5
Arab Spring
4
Govt of Pakistan
3
Govt of Syria
1
Boko Haram
1
al-Qaeda in Pakistan
1
Thai Insurgency
1
Sipah-e-Sahaba Pakistan
1
Govt of Iran
1
Jamaat-e-Islami
1
Salafists
1
Abu Sayyaf
1
al-Qaeda in North Africa
1
Lashkar e-Taiba
1
Indian Mujaheddin
1
Lashkar e-Jhangvi
1
al-Qaeda in Iraq
1
Hezbollah
Bookmark
E-Mail Me
The Classics
The O Club
Rantburg Store
The Bloids
The Never-ending Story
Thugburg
RSS Links
Gulf War I
The Way We Were
Bio
Merry-Go-Blog
Hair Through the Ages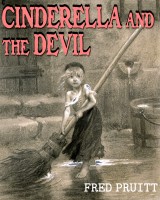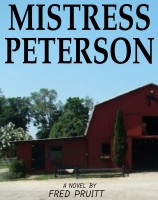 On Sale now!


A multi-volume chronology and reference guide set detailing three years of the Mexican Drug War between 2010 and 2012.

Rantburg.com and borderlandbeat.com correspondent and author Chris Covert presents his first non-fiction work detailing the drug and gang related violence in Mexico.

Chris gives us Mexican press dispatches of drug and gang war violence over three years, presented in a multi volume set intended to chronicle the death, violence and mayhem which has dominated Mexico for six years.
Click here for more information


Meet the Mods
In no particular order...


Steve White
Seafarious
Pappy
lotp
Scooter McGruder
john frum
tu3031
badanov
sherry
ryuge
GolfBravoUSMC
Bright Pebbles
trailing wife
Gloria
Fred
Besoeker
Glenmore
Frank G
3dc
Skidmark
Alaska Paul



Better than the average link...



Rantburg was assembled from recycled algorithms in the United States of America. No trees were destroyed in the production of this weblog. We did hurt some, though. Sorry.
3.226.251.81