Afghanistan
Man in Afghan Army Uniform Kills NATO Soldier
[An Nahar] A man in an Afghan army uniform

rubbed out

a soldier with NATO


...the North Atlantic Treaty Organization. Originally it was a mutual defense pact directed against an expansionist Soviet Union. In later years it evolved into a mechanism for picking the American pocket while criticizing the cut of the American pants...


-led forces in southern Afghanistan, a

front man

said Wednesday, just days after four French soldiers died in a similar shooting.

The latest incident happened on Tuesday, NATO's International Security Assistance Force (ISAF) said, without giving further details or the nationality of the victim.

"An individual wearing an Afghan National Army uniform turned his weapon against an International Security Assistance Force service member in southern Afghanistan yesterday, killing one service member," ISAF said in a statement.

Posted by: Fred || 02/02/2012 00:00 || Comments || Link || E-Mail|| [248 views] Top|| File under: Taliban
Africa Horn
Probe starts on Kenyans spying for Al-Shabaab
[Daily Nation (Kenya)] Security agencies have launched investigations over reports that at least three Kenyan officers could have been spying for terrorist group Al-Shabaab
.


... Harakat ash-Shabaab al-Mujahidin aka the Mujahideen Youth Movement. It was originally the youth movement of the Islamic Courts, now pretty much all of what's left of it. They are aligned with al-Qaeda but operate more like the Afghan or Pakistani Taliban...


They are a lieutenant colonel with the Army and two junior

coppers

said to have been in regular contact with the Somalia-based militia.

Their association with the group is viewed to have compromised Operation Linda Nchi, the incursion by Kenyan military into Somalia aimed at defeating the Al-Shabaab on their own soil.

The military officer is said to have passed on secret information to the group while the

coppers

are accused of facilitating terror attacks including fatal

kaboom

s carried out in Kenya.

According to the reports, the

coppers

worked with the Al-Shabaab at the Daadab refugee camp. Two

kaboom

s occurred at the camp late last year.

The

coppers

are alleged to have received Sh200,000 for every attack they helped execute in Kenya.

The reports have however been denied by the military.

Military

front man

Emmanuel Chirchir, responded via his tweet account: "Treat the entire story as propaganda. Kenya Defence Forces officers, men and women remain committed to the mission to defeat Al-Shabaab."

In December alone, at least 15 incidents involving grenades or Improvised Explosive Devices were reported in Garissa, Wajir, Mandera and Dadaab.

The reports emerged days after the officers in charge of operations and public information at Department of Defence, Colonel Cyrus Oguna said a key centre used by Al-Shabaab to transport arms and

bomb

s from Kismayu to Kenyan refugee camps through Hosingow was captured.

Destabilising terrorists

He was speaking at the weekly brief on Operation Linda Nchi last Saturday.

The capture of Delbio in the central sector would go a long way towards destabilising the terrorist group near Kenya's eastern border with Somalia, he said.

Major Chirchir also issued a statement to newsrooms on Wednesday saying Kenyan soldiers had captured Hosingo and Badade towns following a series of attacks over the weekend.

"Hosingo was attacked on Saturday afternoon by our helicopter gunship. The towns are under control of the joint forces. The towns are strategic for the reinforcement and movement of Improvised Explosive Devices and other ammunition for the Al-Shabaab," he said.

Posted by: Fred || 02/02/2012 00:00 || Comments || Link || E-Mail|| [274 views] Top|| File under: al-Shabaab
Africa North
Gunfight Erupts near Saadi Gadhafi Beach House in Tripoli
[An Nahar] A gunbattle erupted Wednesday near the beach house of slain Libyan dictator Muammar Qadaffy


...who single-handedly turned a moderately prosperous kingdom into a dictator's fantasyland and was then murdered by his indignant subjects 42 years later...


's son, Saadi, in central Tripoli, Agence

La Belle France

Presse correspondents reported.

Thick smoke billowed from near the house as rival militias, using heavy machineguns, clashed in the mostly business district not far from luxurious hotels like Corinthia Bab al-Africa and the yet-to-open J W Mariott.

The cause was unclear, but some witnesses said the militias were fighting for control of the house.

Saadi

decamped

Libya across its southern frontier to Niger in August during the fall of Tripoli that ended his authoritarian father's 42-year regime.
Posted by: Fred || 02/02/2012 00:00 || Comments || Link || E-Mail|| [257 views] Top|| File under: Arab Spring
Africa Subsaharan
Nigeria Boko Haram spokesman arrested
(

Rooters

) - Nigeria's secret service

set to sit in solemn silence in a dull, dark dock, in a pestilential prison with a life-long lock

the purported

front man

for Islamist

bully boy

sect Boko Haram
... not to be confused with Procol Harum, Harum Scarum, possibly to be confused with Helter Skelter. Currently wearing a false nose and moustache and answering to Jama'atu Ahlus-Sunnah Lidda'Awati Wal Jihad, or Big Louie...
Wednesday, a group that has

grabbed credit

for a string of deadly bombings and gun attacks, a secret service source told

Rooters

.

A swat team stormed the dwelling of the man known as 'Abu Qaqa' in the northern city of Kaduna in the early hours of the morning and found him hiding under his bed,


Oh dear. One expects so much braver from a brave Lion of Islam.

said the highly-placed source, who asked not to be named.

The past three months have seen a surge in violence by Boko Haram, a movement loosely modeled on Afghanistan's Taliban which says it is fighting to install sharia law across Nigeria.

The arrest of a senior Boko Haram figure would be a coup for the administration of President
Goodluck Jonathan


... 14th President of Nigeria. He was Governor of Bayelsa State from 9 December 2005 to 28 May 2007, and was sworn in as Vice President on 29 May 2007. Jonathan is a member of the ruling People's Democratic Party (PDP). He is a lover of nifty hats, which makes him easily recognizable unless someone else in the room is wearing a neat chapeau...


which has been criticized for failing to curb the sect's violent activities in the mainly

Moslem

north.

The reported arrest came two weeks after the prime suspect in a Christmas Day bombing on a church on the edge of Abuja

beat feet

from police custody, prompting Jonathan to sack his police chief.

"We are still talking to him. Since 'Abu Qaqa' is a pseudonym for the Boko Haram

front man

, we want to be sure of who we have with us. But we have been on his trail for months now. He's been changing locations and contacts," the State Security Services (SSS) source said.

"He is fairly educated. He is from the Ibiza ethnic group, from Kogi state in north central Nigeria," the SSS official added.

A spokeswoman for the SSS said she had no information on the incident. The police

front man

also declined to confirm it.

A man calling himself Abu Qaqa often appeared in local media after bomb and gun attacks to claim them for the group and justify the choice of target.

For a long time Abu Qaqa was the closest thing the sect had to a public face, before its purported leader Abubakar Shekau posted a video of himself last month on YouTube.

VICTIMS BURIED

Abu Qaqa said Boko Haram carried out the Christmas Day

kaboom

that killed 37 people.

He also

grabbed credit

for a coordinated series of gun and

kaboom

s two weeks ago in the second city of Kano that killed 186 in the group's deadliest strike to date.

Nigeria conducted a mass burial Wednesday of 17 of the victims from the

kaboom

on St Theresa church in Madalla, a satellite town of Abuja. The other 20 had already been buried.

Bishops in golden robes conducted a somber service for the Christmas bomb victims, while pall bearers in red polo shirts carried the 17 caskets.
Posted by: Fred || 02/02/2012 00:00 || Comments || Link || E-Mail|| [274 views] Top|| File under: Boko Haram
Arabia
Clashes erupt between al-Qaeda, army in southeast Yemen
[Yemen Post] Clash flared up between the army and al-Qaeda

beturbanned goons

in the southeast Yemeni town of Rada, some 170km southeast of the capital, Sanaa, leaving at least 4 killed.

Al-Qaeda

beturbanned goons

coming from Marib province were trying to infiltrate into Rada, and when a military checkpoint stopped them a fierce clash broke out, leaving 3

beturbanned goons

as well as a soldier killed, local military source told Yemen Post.

"The military units who were involved in the clash belong to the Republican Gaurds, which is commanded by President President-for-Life Ali Abdullah Saleh


... Saleh initially took power as a strongman of North Yemen in 1977, when disco was in flower, but he didn't invite Donna Summer to the inauguration and Blondie couldn't make it...


's elder son, Ahmed," the local source said.


Elite Republican Guards

units have stopped the Islamic fascisti from getting into the town and it managed to kill 3 of them and burn their vehicles, which was loaded with weapons, Yemeni Defense website reported.

Al-Qaeda took control of the entire town early this month, and it pulled out its

beturbanned goons

following a tribal and military mediation.

Posted by: Fred || 02/02/2012 00:00 || Comments || Link || E-Mail|| [263 views] Top|| File under: al-Qaeda in Arabia
Government campaigns to protect electricity, three soldiers killed
[Yemen Post] Three Yemeni soldiers were killed Wednesday in an ambush laid by unidentified

gunnies

in the restive government of Marib, one day after the government directed to use force against those who assault oil pipelines and electricity installations.

The soldiers were tasked to protect pipelines linking between Marib and Safer, two regions which attacks against electricity facilities and oil pipelines frequently occur.

Government sources had made clear that electricity lines linking between Marib Gas Station and the capital Sana'a were subjected to nearly 70 attacks by outlaws.

The state-run Saba News Agency said on Tuesday that the government ordered ministries of defense, interior an electricity to fix electricity lines and take tight actions to secure them.

The cabinet reviewed efforts exerted by the Electricity Ministry to overcome difficulties and challenges and improve eclectic services.

It further directed the concerned authorities to hold those perpetrators accountable and bring them to justice.

The decision of the government was met wit applause of Marib locals who voiced their willingness to cooperate with the government to protect the facilities.

Yemenis live in dark for over 20 hours a day, and they are deprived from refrigeration, air conditioning, heating, cleaning, watching TV and satellite channels, etc.

Electricity crisis led to the paralysis of factories, laboratories, workshops and many service sectors, pushing further Yemenis to unemployment.

The gas-powered Marib station, which began operating in 2010, was closed down after attacks by

rustics

that continue and which, Sumai said, are politically motivated.

Yemen's electricity supplies have been damaged many times since the eruption of the eleven-month-old protests demanding the ousting of President President-for-Life Ali Abdullah Saleh


... Saleh initially took power as a strongman of North Yemen in 1977, when disco was in flower, but he didn't invite Donna Summer to the inauguration and Blondie couldn't make it...
Posted by: Fred || 02/02/2012 00:00 || Comments || Link || E-Mail|| [282 views] Top|| File under: Arab Spring
Bahrain Denies Police Fired Tear Gas on Hunger Strikers
[An Nahar] A top Bahraini interior ministry official said on Wednesday that some 100

incarcerated

activists were still on a hunger strike after nearly three days, but denied claims that tear gas was used against inmates.

"Today, the number of prisoners on hunger strike has dropped to around 100. Yesterday there were 180," Major General Ibrahim al-Ghaith told Agence

La Belle France

Presse.

He categorically denied a rights group's claim that police used tear gas on Monday against the mostly Shiite inmates, saying this was a "false allegation."

On Tuesday, the head of the Bahrain Youth Society for Human Rights (BYSHR), Mohammed al-Maskati, said police used tear gas against detainees "in one of the cells."

Maskati said that leading opposition and human rights


...which are usually open to widely divergent definitions...


activist Abdul Hadi al-Khawaja was hospitalized on Tuesday as he "suffered from hypotension and low blood sugar levels."

Ghaith said that Khawaja was not taken to hospital but had been admitted to the prison's medical center "because he is diabetic," adding that the prison governor "met him today and he is in good condition."

Ghaith said the prison authorities were taking measures regarding the striking inmates "in compliance with international standards, including having a medical team monitor their condition."

Leading opposition figures serving sentences ranging between two years and life in prison after being convicted of plotting to overthrow the Gulf kingdom's Sunni regime began their hunger strike on Sunday night.

They were joined by inmates and detainees held on charges related to a month-long protest that was crushed in mid-March.

The crackdown led to the deaths of 35 people, including five security personnel and five detainees who were tortured to death, an independent commission of inquiry appointed by King Hamad


...King of Bahrain (since 14 February 2002), having previously been its emir (from 6 March 1999). He is a Sunni, while the rest of Bahrain is predominantly Shiite...


found.

Posted by: Fred || 02/02/2012 00:00 || Comments || Link || E-Mail|| [264 views] Top|| File under: Arab Spring
Britain
Four UK men admit London Stock Exchange bomb plot
[Dawn] Four British men fueled by the words of a US-born

Mohammedan

holy man

pleaded guilty Wednesday to involvement in an al-Qaeda inspired plot to spread terror and cause economic damage by bombing the London Stock Exchange at Christmastime.

Five other defendants pleaded guilty to lesser terrorism charges.

The nine men, from several parts of the country, were brought together through radical groups and nurtured plans to attack the stock exchange and other high-profile targets. Unbeknownst to them, British authorities learned of the plot and put them under surveillance.

They were

tossed in the slammer

in raids in December 2010 and all initially denied the charges against them.

But on Wednesday, as their trial was due to start, four of the defendants pleaded guilty at Woolwich Crown Court to involvement in the Stock Exchange plan, and the five others to preparing or assisting planned terror attacks.

Mohammed Chowdhury, 21; Shah Rahman, 28; Gurukanth Desai, 30; and Abdul Miah, 25, all admitted preparing for acts of terrorism by planning to plant an improvised

bomb

in the toilets of the London Stock Exchange.

Prosecution lawyer Andrew Edis accepted that the men had not planned to kill anyone.

"Their intention was to cause terror and economic harm and disruption," he said. "But their chosen method meant there was a risk people would be maimed or killed."

Chowdhury, from London, was described by prosecutors as the "lynchpin" of the plot. His lawyer, Christopher Blaxland, said Chowdhury admitted planning to plant the bomb, "with the obvious attendant risk but without any intention to cause death or even injury but with the intention to terrorize, damage property and to cause economic damage."

The other five defendants admitted attending planning meetings, fundraising for terrorism or possessing copies of the al-Qaeda magazine, Inspire, which contained a feature headlined "Make A Bomb In The Kitchen Of Your Mom."

Prosecutors said they had not made any bombs or set dates for the attacks.

They said the men were not members of al-Qaeda but had been inspired by the terror network and the sermons of its Yemen-based, American-born

holy man

Anwar al-Awlaki
... Born in Las Cruces, New Mexico, zapped in Yemen, al-Awlaki was a dual citizen of the U.S. and Yemen. He was an Islamic holy man who was a trainer for al-Qaeda and its franchises. His sermons were attended by three of the 9/11 hijackers, by Fort Hood murderer Nidal Malik Hussein, and Undieboomer Umar Farouk Abdulmutallab. He was the first U.S. citizen ever placed on a CIA target list...
, who was killed last year in a US drone strike.

Edis said the nine defendants "were implementing the published strategy of AQAP" _ al-Qaeda in the Arabian Peninsula.

The suspects, then aged between 20 and 30, were

tossed in the slammer

in London, Cardiff and Stoke-on-Trent in central England, in what police called the biggest anti-terror raid for two years.

Prosecutors said they plotted to send mail bombs to various targets in the run-up to Christmas 2010 and had discussed launching a "Mumbai-style" atrocity _ referring to the

kaboom

s that killed 166 people in India's financial center in 2008.

The nine defendants were accused of agreeing on targets, discussing materials and methods, and researching files "containing practical instruction for a terrorist attack."

The men held planning meetings, researched bomb-making and scouted out locations including Parliament, Westminster Abbey and the London Eye Ferris wheel _ not knowing that they were under police surveillance and their homes and cars had been bugged.

A handwritten target list found at one of the defendant's homes listed the names and addresses of London Mayor Boris Johnson, two rabbis, the American Embassy and the Stock Exchange.

The men, who had Bangladeshi and Pak backgrounds, also were overheard discussing how to make a pipe bomb, and talked about traveling abroad for terror training.

The four suspects from Stoke-on-Trent discussed leaving homemade bombs in the toilets of their city's pubs _ but noted that as

Mohammedan

s they would not be able to go into the pubs to plant them.

The defendants will be sentenced next week, but the judge has already told Chowdhury he will receive 13 1/2 years and Rahman 12 years. Each will also receive five years on probation. They are likely to serve half that time before being eligible for parole.

When police swooped on the suspects in three cities in the early morning of Dec. 20, 2010, they said it was the most significant anti-terror raid for two years.

London has been targeted several times by violent Islamists affiliated with or inspired by al-Qaeda.

In July 2005, four

jacket wallah

s killed 52 commuters on three London subway trains and a bus. A year later, US and British intelligence officials thwarted one of the largest plots yet _ a plan to explode bombs on nearly a dozen trans-Atlantic airliners.

Al-Awlaki, who was killed in September, is thought to have orchestrated an unsuccessful October 2010 plot to send mail bombs on planes from Yemen to the US hidden in the toner cartridges of computer printers.
Posted by: Fred || 02/02/2012 00:00 || Comments || Link || E-Mail|| [269 views] Top|| File under: al-Qaeda in Britain
India-Pakistan
Eleven soldiers killed in Balochistan clashes
[Dawn] Baloch

cut-throats

attacked security forces overnight, killing at least 11 soldiers and wounding another 12 in

festivities

that raged for five hours, officials said Wednesday.

Gunmen attacked two posts in the Margut area, about 60 kilometres east of Quetta, capital of the insurgency-torn southwestern province of Balochistan



...the Pak province bordering Kandahar and Uruzgun provinces in Afghanistan and Sistan Baluchistan in Iran. Its native Baloch propulation is being displaced by Pashtuns and Punjabis and they aren't happy about it...


. The soldiers were responsible for guarding coal mines, they said.

"About two dozen

gunnies

armed with light and heavy weapons attacked the Frontier Corps (paramilitary) posts and killed 11 soldiers," a senior military official said.

He said another 12 soldiers were

maimed

in the assault.

Other security officials confirmed the casualties.

The assailants belonged to a Baloch

bad turban

group led by Hyrbyair Marri who is living in self exile in London, the official said.

Baloch

cut-throats

have been fighting since 2004 for political autonomy and a greater share of profits from Balochistan's wealth of natural oil, gas and mineral resources.

Posted by: Fred || 02/02/2012 00:00 || Comments || Link || E-Mail|| [253 views] Top|| File under:
Anthrax parcel sent to PM House in Jan: police
[Dawn]
Police on Wednesday said that they were investigating how and why a parcel containing anthrax was sent to the prime minister's official residence in the capital Islamabad last month.

It appeared to be the first reported case of anthrax sent to a government office in Pakistain.

"The parcel containing anthrax powder was sent last month, about 20 days ago. After the laboratory test confirmed that the parcel contained anthrax we

started the paperwork but haven't done much else

against unknown people," said police officer Hakim Khan.

There was no immediate confirmation from the prime minister's house, which lies in the heavily secured secretariat area of Islamabad.

The parcel was posted from the Jamshuru district in Sindh.

"We have sent a police team to investigate it and to find the culprits there," said Khan, a police officer in the secretariat district.

Posted by: Fred || 02/02/2012 00:00 || Comments || Link || E-Mail|| [250 views] Top|| File under: al-Qaeda in Pakistan
Anthrax mailed to Pakistani PM's office
ISLAMABAD - A small parcel mailed to an office of the Pak prime minister in October contained a small amount of deadly anthrax spores, a

front man

said on Wednesday.

"The security team became suspicious of the package," Akram Shahidi, a

front man

for Prime Minister Yusuf Raza Gilani


... Pakistain's erstwhile current prime minister, whose occasional feats of mental gymnastics can be awe-inspiring ...


told

Rooters

. "After lab testing, it was determined that this was anthrax."


The spores have a molecular signature. You can pretty much tell from what lab they came, if they came from a recognized lab in the West or Russia. Golly gosh, wonder if the Paks will let us have a sample for testing?


There were no reported casualties. The parcel was mailed from the town of Jamshoro in the southern Pak province of Sindh.
Posted by: trailing wife || 02/02/2012 00:00 || Comments || Link || E-Mail|| [314 views] Top|| File under:
Iraq
Al-Qaeda claims attack on Iraqi government center
BAGHDAD — An al-Qaeda front group in Iraq claimed responsibility for a bloody attack on a government compound in the Islamist militants' former stronghold west of Baghdad last month and vowed more attacks on the Shiite-led government as it tries to make up with its Sunni-backed members.

Seven policemen were killed in a three-hour battle between Shiite-dominated security forces and Sunni militants Jan. 15 in the Anbar provincial capital of Ramadi, 70 miles (115 kilometers) west of Baghdad. It was the first serious gunbattle for Iraqi forces against insurgents without American backup.

A statement by al-Qaeda's Islamic State of Iraq late Tuesday praised the attackers in Ramadi as a "group of the heroes" for targeting Iraqi troops, who it said were agents of Iran. The group vowed more attacks, saying the recent blasts were "very small" compared to those coming.
Posted by: Steve White || 02/02/2012 00:00 || Comments || Link || E-Mail|| [248 views] Top|| File under:
Bomb Targets Iraq MP's Convoy
[An Nahar] A bomb targeted Iraqi MP Qais al-Shadhr's convoy in Storied Baghdad


...located along the Tigris River, founded in the 8th century, home of the Abbasid Caliphate...


on Wednesday morning, wounding five civilians who were nearby, an interior ministry official said.

The convoy was travelling in the Ameen area of eastern Storied Baghdad when the bomb went kaboom!, the official said.

Shadhr, who was kicked out of the secular Iraqiya bloc along with five other MPs last month for refusing to boycott parliament, was not

maimed

in the blast.

Shadhr and the other five have formed another bloc called al-Wataniyun (The Nationalists).

Iraqiya began a boycott of parliament and the cabinet in December to protest what it charged was Prime Minister
Nouri al-Maliki's


... Prime Minister of Iraq and the secretary-general of the Islamic Dawa Party....


centralization of power, and it has since called for Maliki to respect a power-sharing deal or quit.

It ended the parliamentary boycott on Tuesday, somewhat easing the political crisis that kicked off as U.S. soldiers departed the country.

Authorities have also issued an arrest warrant for Sunni Vice President Tareq al-Hashemi, an Iraqiya member.

Maliki, a Shiite, has also said his Sunni deputy Saleh al-Mutlak should be sacked after the latter said the premier was "worse than Saddam Hussein".

Hashemi, who denies the charges, has been holed up in the autonomous Kurdish region of northern Iraq and Kurdish officials have so far declined to hand him over to Storied Baghdad.

Posted by: Fred || 02/02/2012 00:00 || Comments || Link || E-Mail|| [251 views] Top|| File under: al-Qaeda in Iraq
Israel-Palestine-Jordan
Four Rockets Fired from Gaza Hit Israel
[An Nahar] Four rockets fired from the

Gazoo

Strip struck inside Israel on Wednesday, causing neither casualties nor damage, an Israeli police

front man

said.

The rocket fire came as U.N. Secretary General
the ephemeral Ban Ki-moon


... of whom it can be said to his credit that he is not Kofi Annan...


visited Israel and the Paleostinian territories. He is scheduled to visit

Gazoo

on Thursday.

"A rocket landed by one of the kibbutzim near the border. It landed in an open area, and there was no damage and no injuries,"

front man

Micky Rosenfeld told Agence

La Belle France

Presse.

"Three other rockets later crashed into an uninhabited area near the town of Sderot," in the Negev desert, he added.

Militant groups in the Paleostinian territory regularly fire crude rockets into southern Israel, usually causing little damage but often prompting retaliatory air strikes.

Posted by: Fred || 02/02/2012 00:00 || Comments || Link || E-Mail|| [264 views] Top|| File under: Hamas
Southeast Asia
Three top terror leaders killed in the Philippines
At least 15 Islamic terrorists extremists, including three top leaders, were killed in an air raid in Sulu at dawn Thursday. Abu Sayyaf commander Umbra Jumdail, also known as Abu Pula, and Jemaah Islamiyah leaders Zulkifli bin Hir or Marwan, and Abdullah Ali, who uses the guerrilla name Muawiyah Anjala, were the senior leaders killed in the air strikes.

Zulkifli is a Malaysian leader of Jemaah Islamiyah, an explosive expert, and the over-all leader of the JI in the Philippines, said military spokesman Colonel Arnulfo Burgos. The US government has offered $5 million and P7.4 million reward for Zulkifli's capture.

Muawiyah, who goes by many aliases, is a Singaporean member of JI who fled to the Philippines shortly after the Bali bombings, according to a Philippine military intelligence source. He was a former member of the Singaporean military with the rank of Major. He was also a JI member affiliated with the Abu Sayyaf and had contact with Omar Patek, Burgos said. The US offered a $50,000 reward for his arrest.

Jumdail, a member of the Tausug ethnic group, is a founder and one of the top figures of the Abu Sayyaf group. He had warrants of arrest for 21 counts of kidnapping and serious illegal detention and was involved in the 2000 kidnapping in Sipadan, Malaysia and the 2001 kidnapping in Dos Palmas resort in Palawan.

In a press briefing, Burgos said that the composite unit with elite troops from the Philippine Army, Philippine Navy and the Philippine Air Force first launched an air strike in Barangay Duyan Kabau, Parang town in Sulu to "soften the target" at around 3 a.m. Thursday. That attack lasted for only a few seconds before troops stormed the terror group's temporary camp, Burgos said.

The air strikes were conducted following tips from civilians that there were Abu Sayyaf and JI members in the area. Burgos said there were also reports that 30 terrorists, including six foreign JI members, arrived in Sulu last December.

Burgos said that no civilians were hurt in the operations, saying that this was a "thorough and deliberate" operation done after "months of intelligence gathering." Burgos added, "We want to assure the people of Sulu that the operation conducted was aimed against known members of the terrorist groups--Abu Sayyaf and Jemaah Islamiyah-- who intends to expand their presence in Mindanao."



This article starring:
Abdullah Ali
Abu Pula
Marwan
Muawiyah Anjal
Omar Patek
Umbra Jumdail
Zulkifli bin Hir
Posted by: ryuge || 02/02/2012 05:18 || Comments || Link || E-Mail|| [544 views] Top|| File under: Jemaah Islamiyah
Ranger killed, policeman injured in southern Thailand
A paramilitary ranger was killed in a drive-by shooting in Pattani province and a police sergeant major seriously injured by two terrorists gunmen in Narathiwat province on Wednesday.

The policeman was attacked by two terrorists gunmen in Cho Airong district of Narathiwat this afternoon. Pol Sr Sgt-Maj Veerachai Yudam, 40, was attacked while returning home on his motorcycle by two men on another motorcycle about 1:40 p.m. The two terrorists men, each with a pistol, shot at him. He was hit in the left ribcage and again in the thigh, seriously injuring him. Veerachai returned fire with his 11 mm pistol and his terrorists assailants fled.

In Pattani's Khok Pho district, a paramilitary ranger was killed in a drive-by shooting this morning. The victim was identified as ranger Thanong Sinthu, 40.

Thanong was driving his motorcycle to his office when a terrorist gunman on another motorcycle fired three shots at him and then ran away fled. The ranger was hit three times in his back and died on the spot.

Police blamed separatist terrorists militants.


Posted by: ryuge || 02/02/2012 04:46 || Comments || Link || E-Mail|| [263 views] Top|| File under:
Syria-Lebanon-Iran
Iran Says 11 More Pilgrims Kidnapped in Syria
[An Nahar] Eleven Iranian pilgrims were kidnapped on Wednesday in Syria, in the latest such incident in the unrest-swept Arab state, the state news agency IRNA reported.

It said the latest case raised to 29 the number of Iranians

kidnapped

in Syria since December. The foreign ministry has urged Damascus


...Capital of the last overtly fascist regime in the world...


"to use all means ... to release" Iranian nationals.

Iran's consul at the embassy in Damascus, Abdolmajid Kamjou, quoted by IRNA, said the latest batch was snatched in the central city of Hama after the mission had warned Iranian pilgrims to avoid road trips in Syria.

"Armed people are trying to take advantage of our pilgrims in order to propagate that Iran is sending forces to Syria, but this is just a pretext. All of the Iranians kidnapped so far are civilians," he said.

Syria is Iran's main ally in the Arab world. Anti-regime circles have accused Tehran of aiding the regime's crackdown on dissent.

Last Friday, the rebel Free Syrian Army claimed to have captured five Iranian military officers in the restive city of Homs and urged Tehran to "immediately" withdraw any other troops it may have in Syria.

Iran's supreme leader, Ayatollah Ali Khamenei, on Tuesday warned against U.S. "interference" in Syria's internal affairs while saying he backed reform for the Syrian people.

Posted by: Fred || 02/02/2012 00:00 || Comments || Link || E-Mail|| [262 views] Top|| File under: Govt of Syria
Analysts: Syrian Revolt Turning into Full-blown Insurgency
[An Nahar]
The Syrian crisis that began as a peaceful revolt is quickly turning into a full-blown insurgency pitting an increasingly militarized opposition against a powerful regime bent on repression, analysts say.

"It is the beginning of an all-out armed conflict," said Joshua Landis, head of the Center for Middle East Studies at the University of Oklahoma.

"We are heading toward real chaos," he added. "The Syrian public in general is beginning to (realize) that there isn't a magic ending to this, there isn't a regime collapse."

And with a diplomatic stalemate over the continuing crackdown by the Syrian regime against the 10-month revolt, the crisis is now also increasingly taking on a sectarian tone between Sunni

Moslem

s and Alawites, an off-shoot of Shiite Islam.

"The regime's strategy is to sow the seeds that will lead to civil war," said Agnes Levallois, a

Gay Paree

-based Middle East expert.

"In the central cities of Homs and Hama, we can already speak of a civil conflict."

Yet experts say that despite the quickening pace of events and
Hereditary President-for-Life Bashir Pencilneck al-Assad's


Light of the Alawites...


mounting isolation, dramatic change in Syria, while inevitable, is not imminent given the resilience of the regime and the support it still enjoys among the population.

"That the government's days are numbered can no longer be in serious doubt, but just how many it has left remains an open question," wrote Yezid Sayigh, an analyst with the Carnegie Middle East Center, in a recent commentary.

"The regime cannot win, but it certainly can resist and prolong the conflict."

And the fact that the international community is unwilling to intervene militarily is playing in the regime's favor, at least for now, the experts say.

Russia, which has veto power on the U.N. Security Council and is a staunch ally of Damascus


...Capital of the last overtly fascist regime in the world...


, has so far blocked any attempt at a U.N. resolution condemning the regime's brutality that has left more than 5,000 people dead.

"The Syrian opposition is slowly beginning to realize that this is not a two-month battle," Landis said. "So they have to do it on their own, they have no option.

"Nobody is going to come, neither the Arab League


...an organization of Arabic-speaking states with 22 member countries and four observers. The League tries to achieve Arab consensus on issues, which usually leaves them doing nothing but a bit of grimacing and mustache cursing...


nor the West," he added. "The Americans are not going to come on their tanks like they did in Iraq."

With that in mind, the Syrian opposition is adapting to the realities on the ground and on the diplomatic front, with the rebel Free Syrian Army taking on a more important role as more defectors and sympathizers join its ranks, estimated at some 40,000.

Although the opposition initially insisted on the revolt remaining peaceful, it has gradually abandoned any pretense of that with the FSA increasingly carrying out guerrilla-type operations against army positions.

In a worrisome development for the regime, the violence in recent days has gradually gotten closer to the capital, which had remained relatively quiet since the uprising began in March.

"At stake is Damascus because whoever controls Damascus controls Syria," said Fabrice Balanche, a Syria expert and lecturer at the University of Lyon 2 in

La Belle France

.

Balanche said that the opposition was clearly drawing support from the urban poor who live in what he described as a "misery belt" that surrounds the capital and over the years has become a breeding ground for Islamists.

He said that the regime was probably banking on the conflict in Syria degenerating into sectarian warfare so that it can portray itself as the only guarantor against the country sliding to civil war.

Experts warn however that Assad's tactic could well backfire with his regime losing control of the situation at some point.

"Bashar can hang on militarily but not economically or politically," Balanche said. "In the end, he will nonetheless be forced to step down."

Posted by: Fred || 02/02/2012 00:00 || Comments || Link || E-Mail|| [326 views] Top|| File under: Govt of Syria
85 Dead across Syria amid Fierce Clashes in Damascus Suburb
[An Nahar] Fresh violence killed at least 56 civilians, 15 soldiers and 14 rebels in Syria on Wednesday after Western powers and the Arab League


...an organization of Arabic-speaking states with 22 member countries and four observers. The League tries to achieve Arab consensus on issues, which usually leaves them doing nothing but a bit of grimacing and mustache cursing...


demanded immediate U.N. action to stop the regime's "killing machine" but holdout Russia said any vote needed more time.

Wrangling at the United Nations


...Parkinson's Law on an international scale...


came as fierce

festivities

raged across Syria's powder keg regions between Hereditary President-for-Life Bashir Pencilneck al-Assad


Oppressor of the Syrians and the Lebs...


's security forces and rebel fighters of the Free Syrian Army.

The Local Coordination Committees, the main activist group spurring protests on the ground, said security forces killed 70 people across the country, among them 14 Free Syrian Army rebels, two children and two women.

Thirty-six people were killed in the Damascus


...Capital of the last remaining Baathist regime in the world...


suburb of Wadi Barada alone, five in the Damascus suburbs of Irbin, al-Muadhamiya and Rankous, and one in the Damascus neighborhood of Sayyeda Zainab, the LCC said.

Security forces also killed fifteen people in the central protest hub of Homs, eight in the southern province of Daraa, the cradle of the revolt, three in the restive northwestern province of Idlib, one in the mainly Kurdish region of al-Qameshli and one in the central province of Hama, the LCC added.

For its part, the Syrian Observatory for Human Rights said "at least eight

non-combatants were killed

by Syrian armed forces in several neighborhoods of Homs."

The

Britannia

-based monitoring group added that the 15 regime soldiers were killed in fighting with rebel troops in the Bustan al-Diwan sector of the city.

Homs has become a flashpoint of the 10-month revolt against the regime of President Bashir al-Assad.

The Observatory said three civilians, including a woman and a child, were also killed by security forces in the Damascus region, while sniper fire

bumped off

a man overnight in Idlib, northwest Syria.

Syria's pro-regime al-Watan newspaper on Wednesday gave a rundown of dozens of deaths on the two sides in

festivities

in Homs and elsewhere in central Syria over the past two days.

Thirty-seven rebels were killed in the Adawiyeh, Bab Dreib and Dawar Fakhoura districts of Homs, it said.

It said rebel fighters armed with anti-tank missiles, thermobaric grenades, mortars and machineguns destroyed two BMB armored cars and set ablaze a third, "killing all its crew."

Four soldiers were killed in an attack on a checkpoint in Bab Dreib, al-Watan said, while 15 rebels and two members of the security forces died in

festivities

in Rastan, another town in central Syria.

Activists said the unrest had killed nearly 200 people nationwide over the previous three days.

Analysts warn that the conflict, between a guerrilla movement backed by growing numbers of army deserters and a regime increasingly bent on repression, has largely eclipsed the peaceful protests seen at the start of the uprising.

"It is the beginning of an all-out armed conflict," said Joshua Landis, head of the Center for Middle East Studies at the University of Oklahoma.

"We are heading toward real chaos," he added. "The Syrian public in general is beginning to (realize) that there isn't a magic ending to this, there isn't a regime collapse."

On Tuesday, the Free Syrian Army said half of the country was now effectively a no-go zone for the security forces.

"Fifty percent of Syrian territory is no longer under the control of the regime," its Turkey-based commander Colonel Riad al-Asaad told Agence

La Belle France

Presse.

The United Nations says more than 5,400 people have been killed in Syria since the pro-democracy uprising began in mid-March.

But U.N. human rights
...which are usually entirely different from personal liberty...
chief Navi Pillay said on January 25 her organization had stopped compiling a

corpse count

for Syria's crackdown on the protests because it is too difficult to get information.

Damascus does not recognize the scale of the protest movement that erupted in mid-March, insisting it is fighting "terrorist groups" seeking to sow chaos as part of a foreign-hatched conspiracy.

Posted by: Fred || 02/02/2012 00:00 || Comments || Link || E-Mail|| [261 views] Top|| File under: Govt of Syria
Who's in the News
39
[untagged]
7
Arab Spring
6
Govt of Syria
2
Govt of Pakistan
2
Taliban
1
al-Qaeda in Britain
1
Hamas
1
al-Shabaab
1
Govt of Iran
1
Jamaat-e-Islami
1
Jemaah Islamiyah
1
Boko Haram
1
al-Qaeda in Pakistan
1
al-Qaeda in Arabia
1
Hizb-i-Islami-Hekmatyar
1
al-Qaeda in Iraq
Bookmark
E-Mail Me
The Classics
The O Club
Rantburg Store
Comments Spam
The Bloids
The Never-ending Story
Thugburg
RSS Links
Gulf War I
The Way We Were
Bio
Merry-Go-Blog
Hair Through the Ages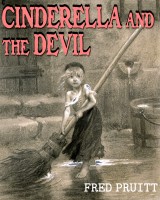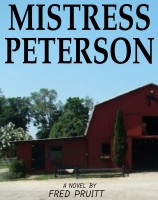 On Sale now!


A multi-volume chronology and reference guide set detailing three years of the Mexican Drug War between 2010 and 2012.

Rantburg.com and borderlandbeat.com correspondent and author Chris Covert presents his first non-fiction work detailing the drug and gang related violence in Mexico.

Chris gives us Mexican press dispatches of drug and gang war violence over three years, presented in a multi volume set intended to chronicle the death, violence and mayhem which has dominated Mexico for six years.
Click here for more information


Meet the Mods
In no particular order...


Steve White
Seafarious
Pappy
lotp
Scooter McGruder
john frum
tu3031
badanov
sherry
ryuge
GolfBravoUSMC
Bright Pebbles
trailing wife
Gloria
Fred
Besoeker
Glenmore
Frank G
3dc
Skidmark
Alaska Paul



Better than the average link...



Rantburg was assembled from recycled algorithms in the United States of America. No trees were destroyed in the production of this weblog. We did hurt some, though. Sorry.
54.162.128.159