-Lurid Crime Tales-
Indian guru in custody over sex abuse charges
[Bangla Daily Star]
A popular Indian guru facing a series of assault and sexual abuse charges was in police custody yesterday after he turned himself in to court authorities.

Police ordered Swami Nithyananda, 35, to be placed in long-term storage
Maw! They're comin' to get me, Maw!
for questioning after five women accused him of abusing them at his Hindu religious retreat in the southern state of Karnataka.

Nithyananda, wearing flowing saffron robes, surrendered on Wednesday to a court in Ramanagar, 35 kilometres from the state capital Bangalore, before he was taken into custody.

Last week Nithyananda held an unruly

presser

after which some of his followers were charged with assaulting a television journalist when allegations of sexual abuse at his ashram were raised.

Nithyananda, one of many gurus in India who attract groups of devoted followers, was held in jail for 53 days in 2010 over a sex video scandal. He said the video was fake and was eventually freed on bail.

Posted by: Fred || 06/15/2012 00:00 || Comments || Link || E-Mail|| [188 views] Top||
Murder cases in Chicago hit record high at 228 murders in 6 months
[Iran Press TV]
The number of murder cases in the American city of Chicago has reached a record high of 228 murders in just six months, showing a 35-percent increase compared to last year, Press TV reports.

The number of murders in the city is reportedly twice as many as the number of Americans lost on the battlefields of Afghanistan over the past six months.

"People are scared to come out of their doors. They are scared for their kids who sit on the porches and play in the playground. There is total fear," Pastor Robin Hood living in Chicago's North Lawndale neighborhood told Press TV.

Across Chicago, the murder rate is now at two a day with Chicago Police Superintendent Gary McCarthy believing that most of the violent crime in the city is gang-related.

"We are trying to get a handle on in the cities and in internal disputes in one of our gangs, which is the largest gang in the city. They have an internal dispute where they are fighting and shooting at each other," McCarthy told Press TV.

According to the report, Chicago has the largest gang population in the US, with approximately 100,000 members who commit 75-80 percent of the city's homicides.

Posted by: Fred || 06/15/2012 00:00 || Comments || Link || E-Mail|| [178 views] Top||
-Short Attention Span Theater-
Rugbeer, A Beer Vending Machine That You Tackle to Get a Beer


In the Salta Province of Argentina, rugby is a popular sport. Knowing their audience, beer brand Cerveza Salta partnered with Ogilvy Argentina to create the Rugbeer, a beer vending machine that you tackle to get a beer. Insert money and then slam the machine to receive your Salta beer. In the commercial, you will learn that the machine is equipped with a "Pussy Meter" and that the surrounding floor has "Grass with Dew".
Posted by: Beavis || 06/15/2012 08:41 || Comments || Link || E-Mail|| [183 views] Top||
Battleship Texas has massive leak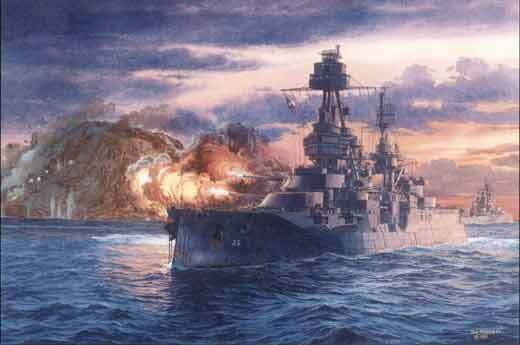 The battleship where the young tourists roam became flooded over the weekend. Staff arrived Saturday and immediately noticed something was wrong with the ship that fought in World Wars I and II and has served since 1948 as a memorial and museum to those who sacrificed their lives.

The vessel was sitting awkwardly in its slip. She was lower in the water and listing to the left.

"We got down to the lower portions of the ship and discovered that we had taken on more water than usual in areas that we normally don't," ship manager Andy Smith said. "They started pumping throughout the day Saturday, and it got progressively worse."

The situation was so dire by Sunday that the ship's caretaker, the Texas Parks and Wildlife Department, had to find more pumps to help remove the water. Smith said the news got worse on Monday.


Rest at link.
Posted by: gorb || 06/15/2012 03:18 || Comments || Link || E-Mail|| [175 views] Top||
Africa North
Libyan Court Nullifies Law Banning 'Glorification' of Gaddafi
[Tripoli Post]
Libya's Supreme Court on Thursday nullified a law passed at the start of May that banned glorification former dictator leader Muammar Qadaffy


... the like of whose wardrobe will never be seen again. At least that's what we hope...


who was ousted from power and killed in an uprising last year after more than four decades in power.

In a brief hearing, the head of the Libyan court's constitutional chamber announced "In the name of the people, the court has decided on the unconstitutionality of Law No 37,"

It followed an appeal lodged with the court by a Libyan human rights
...not to be confused with individual rights, mind you...
group against the May 2 law adopted by Libya's ruling National Transitional Council, NTC, that drew criticism from international watchdogs over freedom of expression.

The text of the law had read: "Praising or glorifying Muammar Qadaffy, his regime, his ideas or his sons... is punishable by a prison sentence." Though not specified, under Libya's penal code, the jail terms could range from three to 15 years

The law had also criminalised spreading rumours or information that could hamper military activities, spread terror, or weaken the morale of citizens.

It had prescribed prison sentences for the glorification of Qadaffy as well as publishing any news "harming the February 17 revolution."

Posted by: Fred || 06/15/2012 00:00 || Comments || Link || E-Mail|| [173 views] Top||
Tunisian interior ministry bans demonstrations Friday
[Al Ahram] Tunisia's interior ministry on Thursday banned demonstrations, in the face of several calls for protests to uphold sacred values after Friday prayers, ministry spokesman Khaled Tarrouche told AFP. "No march has been authorised by the ministry of the interior," Tarrouche said, adding that "the law will be applied against all acts of violence".
Posted by: Fred || 06/15/2012 00:00 || Comments || Link || E-Mail|| [163 views] Top||
Africa Subsaharan
Togo clashes continue for third day with 40 people injured
[Iran Press TV] Police have clashed with thousands of angry demonstrators in Togo's capital city, Lome, in the third day of protests against electoral reforms.

On Thursday, violent

festivities

between security forces and demonstrators continued in Lome, during which stones were thrown and tear gas was fired.

Some 40 people have been injured during the three-day unrest, which began earlier in the week ahead of forthcoming parliamentary elections.

Protesters backing the 'Save Togo' movement want an end to the system allowing unlimited presidential terms.

They say recent electoral reforms favor President Faure Gnassingbe's ruling party.

Demonstrators want a return to the Togo 1992 constitution which limits the mandate of a sitting head of state to two terms.

Legislative polls are expected to be held in October but no precise date has been set.

The small West African nation has been run by the same family for more than four decades. Gnassingbe has been in power since 2005 after the death of his father, the country's former President.

Posted by: Fred || 06/15/2012 00:00 || Comments || Link || E-Mail|| [179 views] Top||
Arabia
Hadi Gives Authorities 72-Hour Deadline to Release Revolutionary, Extrajudicial Detainees
[Yemen Post] Yemen's President Abdrabu Mansour Hadi has given the security systems a 72-hour deadline to release all people who have been locked away
Keep yer hands where we can see 'em, if yez please!
in connection with the popular uprising and all extrajudicial detainees, Akhbar Al-Youm newspaper reported on Thursday.

The Military Committee said Wednesday suitable measures have been taken over the issue of the detainees in connection with the popular uprising, which erupted in early 2011, but it did not give details.

Rights organizations have criticized the slowness of the authorities the extrajudicial detention in the country, and demanded the authorities to act over the issue of all detainees quickly and effectively.

In his report submitted to the UN Security Council recently, the UN envoy to Yemen, Jamal Benomar, urged to release the detainees in connection with the latest developments in Yemen.

In its latest resolution for Yemen on Tuesday, the UN Security Council urged the government to release the detainees without delay.

The resolution has been hailed by the international community since it came to back the democratic transition under a West-backed power-transfer deal reached in November.

The youth-led protesters, who have refused to leave the change and freedom squares across Yemen until the revolution goals were met, have staged many demonstrations to demand the release the detainees.

They claimed youth activists and others disappeared during mass protests against the former regime last year, accusing security systems loyal to the regime and some tribal sheikhs.


Posted by: Fred || 06/15/2012 00:00 || Comments || Link || E-Mail|| [179 views] Top||
Caribbean-Latin America
Chavez reveals Venezuela has built first drone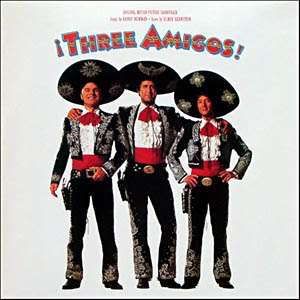 President Hugo Chavez has revealed that Venezuela has made its first drone in partnership with Iran, Russia and China, and said Caracas plans to start exporting it soon.


Iran, Russia and China. Where have I heard that before?


"It is one of the three planes that we have manufactured here, and we are continuing to make them... not just for military use, (as) much of its equipment is for civilian use," Chavez said Wednesday during a meeting with top military and defense officials.


Drones? Civilian use? Must be a banana republic.


The drones were developed in cooperation with "Russia, China, Iran and other allied countries," he said in remarks broadcast on radio and television.


More like Axis countries.


Designed as a surveillance tool, the machine "does not carry arms" and has a 100-kilometer (60 mile) sweep. It can fly solo for some 90 minutes and reach an altitude of 3,000 meters (9,000 feet)," said General Julio Morales, president of the state-run Venezuelan Military Industrial Company Cavim.

Chavez is a left-wing firebrand who often criticizes the United States, which has closely monitored for any signs of Iranian influence in Venezuela.

The United States -- which has controversially waged drone strikes remotely against suspected militants in Pakistan and Yemen -- expressed caution about Chavez's announcement.

"The Venezuelans make lots of extravagant claims. So do the Iranians," State Department spokeswoman Victoria Nuland told reporters Thursday in Washington.

"Our concern, obviously, would be with any breaking of international sanctions on Iran. And we will be most vigilant in watching how this goes forward," she said.


Any breaking of sanctions? Really? What about a guy who carries around a stack of waivers to hand out whenever someone asks for one?


Another official in Venezuela said that the drone was assembled from parts made locally and built by engineers trained in Iran.


And maybe Iran kicked in a few spare parts they had hanging around in ziplock baggies.


Measuring four meters (13 feet) long by three meters (10 feet) wide, the drone can transmit real time photographs and video, officials said. It is currently being modified so it can also carry out night flights.


Probably an Iranian modification. As well as being able to fly underwater at super sonic speeds.


Cavim is also developing guns such as the AK103 in partnership with Russia, grenades and munitions, as well as more pilotless planes.

"Of course we are developing a powder factory... a drone factory, of course we are doing it. We have the right, we wouldn't have it if we were a colony, but we are a free and independent nation," Chavez said.


If you say so. Who's going to argue with you?


A former military man, Chavez has been developing cooperation with several countries to boost the Venezuelan army.


For use against ... ?
Posted by: gorb || 06/15/2012 01:04 || Comments || Link || E-Mail|| [194 views] Top||
Britain warns Argentina over Falklands aggression
LONDON - Prime Minister David Cameron warned Argentina on Thursday that London stood "ready and willing" to defend the Falkland Islands, 30 years after Britain recaptured the South Atlantic archipelago whose sovereignty remains a hotly contested issue.

In a speech to commemorate the 1982 British victory over Argentina, Cameron accused Argentina's government of "aggression" and said there would be "absolutely no negotiation" over sovereignty of the tiny islands, about 300 miles off the Argentine coast.

Tensions between the two countries have escalated in recent months, especially since British companies started to carry out offshore oil exploration. Argentine President Cristina Fernandez has reasserted claims to the scattered islands, known in Spanish as Las Malvinas.

"My message to the government of Argentina is this. The UK has no aggressive intentions towards you," Cameron told an audience including British veterans of the two-month war to retake the Falklands which resulted in the deaths of 255 British and about 650 Argentine soldiers. "But do not underestimate our resolve. Threats will not work. Attempts to intimidate the islanders will not succeed. Because Britain stands ready and willing to stand up for the Falkland Islanders at any time."

Britain says there could be talks on sovereignty only if the islanders wanted them. The islands' government said on Tuesday it would hold a referendum, probably next year, of its 3,000 inhabitants to see if they wanted to stay part of Britain's self-governing overseas territories.

Argentine Defense Minister Arturo Puricelli dismissed the idea of a referendum. "It's a paradox to ask the usurpers to debate whether or not they want to continue usurping," he said in a speech on Thursday marking the end of the war.

"Argentina has historic, legal and geographic arguments in favor of our sovereignty over the Malvinas," he said.

Gavin Short, chairman of the Falklands Legislative Assembly, said he was certain the residents would back a continued link with London and Cameron said this would clarify the position "beyond any doubt".

"Britain's excuses for not negotiating are unfounded," Alicia Castro, the Argentine ambassador to London, wrote in an article for the Independent newspaper. "They cannot hide behind the so-called self-determination of the islanders when no UN resolution has recognized such a right."


They don't need a UN resolution. The right to self-determination is older than the UN...

Cameron said he wanted a sensible relationship with Buenos Aires and a partnership over issues such as fishing.

"There is only one shadow on the horizon. And that is the aggression from over the water," Cameron said. "We've seen the (Argentine) president trying to restrict the movement of Falklands vessels, banning charter flights to and from Argentina and today, escalating the debate at the U.N."
Posted by: Steve White || 06/15/2012 00:00 || Comments || Link || E-Mail|| [175 views] Top||
China-Japan-Koreas
China says tainted food found at Wal-Mart

Wal-Mart Stores Inc. says it has removed two food products from shelves in China after regulators found they contained banned chemicals.

The Beijing food safety regulator said it found excessive benzopyrene in sesame oil and high levels of cadmium in squid supplied by Chinese producers.

Wal-Mart said Friday the products were removed from shelves after the report. It said the company had received appropriate regulatory documents from suppliers.


Appropriate my @$$. Get a rope.


The products were among seven food items cited by the agency for excessive chemicals and sold in the Chinese capital. Aside from Wal-Mart, the other outlets were Chinese.

The action came during China's official food safety week, a period when the government typically announces a series of enforcement actions to reassure the public.


I wouldn't buy food outside that week then.
Posted by: gorb || 06/15/2012 04:01 || Comments || Link || E-Mail|| [201 views] Top||
Europe
Greek health system crumbles under weight of crisis
This is what happens when you don't take action to save what you can of your entitlements. But that could never happen here. We're special somehow. Everything will magically continue forward even when we get to the point that we cannot pay our debts. Forward to the insolvency then the Revolution! It's worked so well for everyone else.


Greece's rundown state hospitals are cutting off vital drugs,


Check. Already happening in the U.S.

limiting non-urgent operations and rationing even basic medical materials for exhausted doctors as a combination of economic crisis and political stalemate strangle health funding.

With Greece now in its fifth year of deep recession, trapped under Europe's biggest public debt burden and dependent on international help to keep paying its bills, the effects are starting to bite deeply into vital services.

"It's a matter of life and death for us," said Persefoni Mitta, head of the Cancer Patients' Association, recounting the dozens of calls she gets a day from Greeks needing pricey, hard-to-find cancer drugs. "Why are they depriving us of life?"


We could ask the same question, probably about the same drugs, here in the U.S. Obamacare is already having an impact.

Greece, a member of the euro zone that groups some of the richest nations on earth, has descended so far that drugmakers are even working on emergency plans to keep medicines flowing into the country should it crash out of the currency bloc.

The emergency has grown out of a tangle of unpaid bills, with pharmacists and doctors complaining of being unable to pay suppliers until competing health insurers clear a growing backlog of unfilled state payments.
Greece imports nearly all its medicines and relies heavily on patented rather than cheaper generic drugs, making it vulnerable to a funding squeeze that would grow sharply worse if it were forced out of the euro after elections on Sunday.

Long queues have been forming outside a handful of pharmacies that still provide medication on credit - the rest are demanding cash upfront until the government pays up a subsidy backlog of 762 million euros, or nearly $1 billion.

"We're not talking about painkillers here - we've learned to live with physical pain - we need drugs to keep us alive," Mitta, a petite former marathon runner and herself a cancer survivor, said in a voice shaky with emotion.

Greeks have long had to give medical staff cash "gifts" to ensure good treatment. Nevertheless the health system was considered "relatively efficient" before the crisis despite a variety of problems including a fragmented organization and excess bureaucracy, according to a 2009 report for the Organisation for Economic Cooperation and Development.

But it has been unable to respond to the growing crisis. The European Union and International Monetary Fund, which provided a 130 billion euro lifeline to Greece in March, have demanded big cuts to the system as part of a wider package of austerity measures.

But powerful medical lobbies and unions have resisted fiercely. Caretaker Prime Minister Panagiotis Pikrammenos, in office until a new government is formed after the elections, has pleaded for a solution but been powerless to force a change.

"It is imperative that this matter is resolved immediately in order to prevent putting people's lives at risk," Pikrammenos said last week.

BED SHEETS

Outside one of the 133 state hospitals - whose managers have sometimes been appointed as supporters of whichever political party was in power at the time - a banner put up by protesting staff reads "Hospitals Belong to the People". Inside, its gloomy labyrinth of corridors tell a different story.

A doctor at the university hospital in the northwestern Athens suburb of Chaidari cites a lack of basic examining room supplies in her own department, such as cotton wool, catheters, gloves and paper used to cover the examining table.

The shortage of paper, which is thrown out after each patient has used it, means corners have to be cut on hygiene.

"Sometimes we take a bed sheet instead and use it for several patients," said Kiki Kiale, a radiologist specializing in cancer screening. "It's tragic but there's no other solution."

Kiale, 52, said staff cutbacks and a lack of crucial equipment - including a digital mammography machine - meant some doctors were seeing 40 patients during a shift but many patients were still unable to get treatment.

In the chaos, patients can slip through the cracks or turn up for treatment again only when their illness has progressed too far for them to be saved.

"Some incidents are lost completely, others manage to return after a year but it's too late," said Kiale, who spent five years working in Britain's National Health Service (NHS), adding that the lack of stable government made the problem worse.


If Dr. Kiale worked for the NHS, he must be exquisitely familiar with that particular problem.

"Everyone is hiding behind the elections, behind political uncertainty. Everyone is hiding behind the crisis."

Elections last month produced a stalemate, with no party achieving a parliamentary majority or able to form a coalition.

Greeks vote again on Sunday to try to break the deadlock, with pro-bailout conservatives neck-and-neck with a radical leftist party SYRIZA which rejects the EU and IMF's austerity demands. This has raised the possibility that the lenders will cut off the financial lifeline and Greece will have to leave the euro zone if SYRIZA wins and manages to form a coalition.

Pharmaceutical industry sources say drugmakers have already discussed with European authorities how to keep Greece supplied with medicines should it have only new, radically devalued drachmas to pay for them.

They have been looking closely at the experience of Argentina's collapse in 2002, when some firms agreed to continue to supply medicines without payment for a while.

Greece's wider crisis, which has deprived it of a stable administration for months and absorbed official attention, has made it impossible to push through deep health reform and forced the government to resort to sticking-plaster measures.

The Health Ministry says the reports of shortages have been exaggerated and has promised to pay health suppliers 600 million euros from its own budget and that of finance ministry. However, this covers only existing arrears to March, leaving the period to June uncovered.

The IMF has said Greece needs to keep public health spending below 6 percent of GDP, down from around 10 percent at present and must sharply cut spending on pharmaceuticals which has surged over the past decade.


An aging, childless population will do that. Demographics is economy as well as destiny, it seems.

It says Athens must cut such spending by at least 2 billion euros from 2010 levels, a step that would bring the average public expenditure on outpatient pharmaceuticals to 1 percent of GDP by the end of this year.

"LITTLE ENVELOPES"

What effect such cuts will have on patient care is likely to be dramatic, especially without a wider reform of healthcare.

Even before the crisis, public hospitals were under strain and the notorious cash-filled "fakelaki" or "little envelope" which patients have had to hand over to get good treatment have become a byword for the corruption in the system.


Or we could look at it as an informal co-pay, claimed to reduce frivolous use of the medical system by forcing consumers to make each doctor visit a cost/benefit analysis.

As the crisis has bitten, ever more Greeks can no longer afford to pay. Rocketing unemployment has meant many have fallen behind with insurance contributions or have trouble paying the 10-25 percent of prescription costs not covered by the system.

"The health system has shut its door in their face," said Katerina Avloniti, a 27-year-old psychologist at a free medical clinic in Athens whose patients are no longer eligible to get a blood test, a cardiogram or a simple check up.


You are a charity, dear. You don't get to offer gold-plated Cadillac care, unless you can find a rich patron to foot the bill.

Housed on one floor of the Athens Medical Association, the clinic is staffed by volunteer cardiologists, general practitioners, dentists and physiotherapists who see about 60 people a day, relying on unused drugs donated by other patients.

"Most are on the verge of depression, others are thinking of suicide. Many are ashamed because until recently, they had a job," she said, adding that many of the patients are 25 to 30-year-olds who have not been able to find work.


Make work, then. Sell apples in the street, shine shoes, hawk Grandma's moussaka door to door -- everyone loves Grandma's moussaka. Or set up as a laundry for surgical bed sheets, clearly a new area of opportunity.

Avloniti said the crisis risked spiraling into a wider health emergency if treatment levels continued to fall. "Some people are walking timebombs - they could have a disease that is highly transmittable. We shouldn't close the door on them."
Posted by: gorb || 06/15/2012 01:41 || Comments || Link || E-Mail|| [177 views] Top||
Spain takes UK to UN over Gibraltar
[Iran Press TV] Spain will take its dispute with Britain over the sovereignty of the Gibraltar Rock to the United Nations, Spanish Ministry of Foreign Affairs says, after the provocative projection of British Queen's giant image on the Rock earlier this week.

The image of the Queen was projected on the northern face of the rock next to Britain's flag on Tuesday night as the youngest son of the Queen and his wife visited the disputed Overseas British Territory as part of Queen Elizabeth's Diamond Jubilee celebrations.

Reports said the image could be seen from miles across the border from Spain, where the Gibraltar Rock is located.

Spain said on Monday that Madrid considers the royals' visit with "disagreement and unease."

Now, in the wake of Gibraltar's provocative move, a spokesman at Spain's Ministry of Foreign Affairs says Spain's Ambassador to the UN will refer the sovereignty dispute to the UN Decolonization Committee on Friday to call for negotiations with Britain on the future of the roughly seven square-kilometer area.

"Spain will reiterate its position and talk about the how the situation has been developing in recent months," the spokesman told The Daily Telegrah.

"We will ask the UK to engage in conversation over sovereignty."

This comes as a source at the ministry also underlined Spain's outrage about the Queen's image move.

"We don't approve of what was obviously a symbolic show of sovereignty during a time when we should be working towards solving problems," the source said.

Britain invaded and captured Gibraltar in 1704 and Spain ceded its sovereignty to Britain nine years later as part of the treaty of Utrecht, yet the details of the treaty are a point of contention for both sides.

The UN Special Committee on Decolonization lists the name of the area alongside other British colonies, including Las Malvinas (Falklands) that should be decolonized.

Posted by: Fred || 06/15/2012 00:00 || Comments || Link || E-Mail|| [166 views] Top||
Home Front: Politix
Most of it is pork, so Congress is calling it a "farm" bill.
Another 1000 page monstrosity. Business as usual. Both sides of Congress only work together when it involves voting to spend other people's money on each other. Throw the bums out. They will never learn.

It is my understanding from other sources that very little of this bill is actually useful. The rest goes to buy buy votes. Why on earth would they put food stamps under this bill? Who do they think they're fooling?
Do catfish deserve a separate inspection service at a cost to taxpayers of $30 million? This and other fishy amendments to the $969 billion farm bill drew the ire of Sen. John McCain today.

More than 100 amendments have been filed to the bill that weighs in at a whopping 1,010 pages. At a cost of $969 billion over 10 years, that's about $1 billion per page of legislation, a 60 percent increase from the previous far bill which passed in 2008.

McCain, the king of busting pork barrel spending, took to the Senate floor this morning to highlight -- ie: mock-- the most egregious additions in the bill.

"A farm bill being 1,000 pages long is filled with special deals for special interests," McCain said today. "When we examine the bill, we find more and more of these kinds of special interest, unnecessary spending and programs that either are protectionist in nature, programs that have been inserted sometimes in the past in the middle of the night."

McCain debuted a "Top Ten" list of the worst offenders in the farm bill, which he deemed "ugly."

Atop the list, the farm bill creates a new USDA office to inspect catfish. The price tag is hefty: $30 million to create the office and $14 million each year thereafter -- for an office, McCain notes, to inspect catfish, which are already inspected by the FDA.

"Catfish farmers have tried to argue that we need a catfish inspection office to ensure Americans are eating safe and healthy catfish," McCain said. "I wholeheartedly agree that catfish should be safe for consumers. The problem is, FDA already inspects catfish, just as it does all seafood, screening it for biological and chemical hazards."

Also leading the list, the inclusion in the bill of a carve-out for popcorn subsidies.

"Under the farm bill, popcorn will be subsidized to the tune of $91 million over ten years," McCain said. "There isn't a kernel of evidence that they need this subsidy."


Oh man. That one deserves some kind of award.


Beans and peas attracted McCain's wrath. The bill calls for $25 million to study the health benefits of peas, lentils and garbanzo beans.

"I know that mothers all over America that have advocated for their children to eat their peas will be pleased to know that there's a study that's going to cost them $25 million to study the health benefits of peas, lentils and garbanzo beans," McCain said.

Other worst offenders noted by McCain: $200 million for the value-added grant program which gives grants to novelty producers like small wineries and cheese makers and $40 million in grants from the Department of Agriculture to encourage private landowners to use their land for bird watching or hunting.

It should be noted that McCain himself has a "non-germane" amendment to the farm bill which would require the administration to report by August on the full effects of the $500 billion in automatic defense cuts slated to take effect starting next year.


Heh heh.


Chairman of the Senate Agriculture Committee Debbie Stabenow, D-Mich., has noted that "this isn't your father's farm bill." This was directed at the fact that the bill, notorious for being weighed down with pork barrel spending in years past, actually cuts $23.6 billion this time around over the same period. This fact was not lost on Mr. McCain

"I acknowledge the senate bill generates $23 billion in savings and that's a notable economy -- accomplishment," McCain said, "unfortunately, it seems that Congress's idea of a farm bill reform is to eliminate one subsidy program only to invent a new one to take its place."
Posted by: gorb || 06/15/2012 03:43 || Comments || Link || E-Mail|| [194 views] Top||
-Election 2012
Look Who Is Coming to Washington
What they're sending out ....

Two years ago, the corporate-backed Tea Party didn't just win an election. It won the argument. Conservatives defined the agenda that we've had to fight against ever since.

This year, to save the nation, progressives must get back on offense and drive the agenda. We have to win not only in November ... but also in December.

The first step to victory: Join us at the June 18-20 "Take Back the American Dream" conference.

At Take Back the American Dream, Van Jones, Paul Krugman, Sen. Bernie Sanders, Ai-jen Poo, Sandra Fluke, Gov. Howard Dean, Melissa Harris-Perry, Chris Hayes, Katrina vanden Heuvel and many more will share ideas and forge the strategy to make sure that the 99% is heard.

We'll also have leading activists from Rebuild the Dream, MoveOn.org, Occupy, 99% Spring, labor unions, civil rights and women's rights groups who know how to win on the ground.

It's About November -- and December

In November, we have to win the White House -- and win a big progressive majority in Congress. It won't be easy, but the American majority is coming together.

Then in December, watch out.
The extreme right is already promising to hold the country hostage once more over raising the debt ceiling in order to force a "grand bargain" -- gut Social Security and Medicare, cripple everything from food stamps to food safety, and accept mass unemployment as a grotesque "new normal."

How do we stop this? Drive the debate. Mobilize our grassroots army. Make us impossible to ignore.

We will demand a "jobs first" strategy for recovery.
We will send the bill to those on Wall Street whose excesses made the mess we're cleaning up.

We won't ask working people to sacrifice when they've already swallowed needless cuts. We will insist on sacrifice from the multinationals still gaming the system, and the military still spending almost as much as the rest of the world.
We need you to bring the vision. You will shape the plan. And all of us will get it done.

Join us at the June 18-20 Take Back the American Dream conference to make victory possible.

We are the 99%. If we organize, if we force the debate, we can win not only the election but the argument. Not only November, but December.

We can do this. We just need you.

Posted by: Beavis || 06/15/2012 09:16 || Comments || Link || E-Mail|| [189 views] Top||
Steven Spielberg Behind Obama's Failed Bain Capital Attack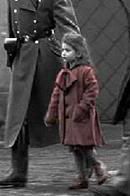 You'd think this guy should know better than to join forces with these kinds of folks.


Michael Barone is correct, Obama really needs to stop taking advice from wealthy, limousine liberals.


But they work out about as well as the rest of his other appointments.


If you were looking for advice on how tell a story that would impact millions upon millions of people, would you go to a director whose last four films were "War Horse," "The Adventures of Tintin," Indiana Jones 4," and "Munich?"

Nope.

But Team Obama did, and what they got in return was a continuation of the ongoing Spielberg flop-streak:


At DreamWorks Studios, Steven Spielberg spent three hours explaining how to capture an audience's attention and offered a number of ideas that will be rolled out before Election Day. An early example of Spielberg's influence is RomneyEconomics.com, a website designed by the Obama team to tell the story -- a horror story, by their reckoning -- of Mitt Romney's career at Bain Capital. Afterward, Spielberg insisted that Messina sit down with the DreamWorks marketing team. Hollywood movie studios are expert, as presidential campaigns also must be, at spending huge sums over a few weeks to reach and motivate millions of Americans.


Obama campaign advisor Jim Messina took the meeting and is adamant the Bain attacks worked, but then I'd like to know why the Bain attacks have stopped cold?

If something works, you keep doing it, correct?


Not if you're a liberal.


What I find especially funny is that the film business, including, obviously, the failing venture that is DreamWorks, has been a quivering tower of risky financing, corporate welfare, and shady investment for decades now.

Spielberg's indignation over Bain Capital is like water's indignation over wet.
Posted by: gorb || 06/15/2012 01:46 || Comments || Link || E-Mail|| [196 views] Top||


Meet the Mods
In no particular order...


Steve White
Seafarious
Pappy
lotp
Scooter McGruder
john frum
tu3031
badanov
sherry
ryuge
GolfBravoUSMC
Bright Pebbles
trailing wife
Gloria
Fred



Better than the average link...



Rantburg was assembled from recycled algorithms in the United States of America. No trees were destroyed in the production of this weblog. We did hurt some, though. Sorry.
23.20.196.179