-Short Attention Span Theater-
Louis Farrakhan: Gang Members Can Serve As Protectors
UNIVERSITY VILLAGE -- Nation of Islam leader Louis Farrakhan told thousands of followers Sunday he was planning to reach out to gang leaders to help "protect" the Nation of Islam.

That came at the Nation of Islam's annual Saviours' Day convention. Farrakhan, 79, renewed the call for African Americans to pool money and buy as much land as possible, in order to "control means of production" and produce food and other goods, such as clothing.

Farrakhan told a crowd of more than 7,000 people at the UIC Pavilion that national

politician

s are using reliably Democrat Chicago, aka The Windy City or Mobtown
... home of Al Capone, a succession of Daleys, Barak Obama, and Rahm Emmanuel,...
's violence epidemic to push for stronger gun control laws but said the Second Amendment has nothing to do with the spate of shootings in Chicago.

"The guns that every one of our young people have, are they legal? No!" Farrakhan said.

Instead, Farrakhan had a different idea for how to address gun violence. In addition to sending letters to black military leaders, Farrakhan said he planned to contact the city's gang leaders to recruit gang members to "protect" any land the Nation of Islam might buy in the future.

"All you gangbangers, we know you love to shoot, but you're killing yourselves," Farrakhan said. "All your weapons are illegal and you're using them like savages."

But Farrakhan said gangbangers are "natural soldiers" and could be taught "the science of war" to become protectors of the Nation of Islam's assets in the future.


They're absolutely not "natural soldiers." He's confusing guys waving guns with real soldiers, who're trained and disciplined.
Posted by: trailing wife || 02/26/2013 00:00 || Comments || Link || E-Mail|| [1812 views] Top|| File under:
Afghanistan
Karzai's Demand Takes U.S. Military by Surprise
[An Nahar]

Afghanistan's Caped President

Hamid Maybe I'll join the Taliban Karzai
... A former Baltimore restaurateur, now 12th and current President of Afghanistan, displacing the legitimate president Rabbani in December 2004. He was installed as the dominant political figure after the removal of the Taliban regime in late 2001 in a vain attempt to put a Pashtun face on the successor state to the Taliban. After the 2004 presidential election, he was declared president regardless of what the actual vote count was. He won a second, even more dubious, five-year-term after the 2009 presidential election. His grip on reality has been slipping steadily since around 2007, probably from heavy drug use...
's demand for U.S. special forces to leave a key province came as a surprise to American commanders, who had no advance warning of the order, officials said Monday.

It remained unclear what led Karzai to issue a blunt announcement that U.S. special operations force would have two weeks to withdraw from the strategic Wardak province, southwest of the capital Kabul, two U.S. officials said.


I vote for the drugs. Does he stand by the demand today? For that matter, does he remember the demand today?

"We're not aware of any incident that would have generated this kind of response," one official, who spoke on condition of anonymity, told Agence

La Belle France

Presse.

In his statement Sunday, Karzai charged that Afghans working with U.S. forces had carried out torture and murder that has triggered local outrage.

The Pentagon confirmed that a special panel of Afghan officials and officers from the NATO


...the North Atlantic Treaty Organization. It's headquartered in Belgium. That sez it all....


-led International Security Assistance Fore (ISAF) were looking into Karzai's allegations.

"There has been a joint commission established by ISAF and the government of Afghanistan to look into the issues that surfaced over the weekend,"

front man

George Little told

news hound

s.

"We're trying to see clarity from the government of Afghanistan," he added.

Asked if the United States would pull out its elite special operations units from the province, Little said: "It's premature to speculate on what the outcome of what our discussions would be."

Wardak is a deeply troubled flashpoint where a Chinook helicopter was shot down by the Taliban in August 2011, killing eight Afghans and 30 Americans. It was the deadliest single incident for American troops in the entire war.

Posted by: Fred || 02/26/2013 00:00 || Comments || Link || E-Mail|| [1421 views] Top|| File under:
Afghan police accused of corruption and child abuse
[BBC.CO.UK] BBC Panorama reporter Ben Anderson spent five weeks with US Marines working to advise Afghan security forces in Helmand province. While he was there, he witnessed corruption and criminality among the Afghan police force.

Most police forces investigate crimes like corruption, kidnapping, drug use, murder and child abuse. But in Sangin - the most violent district in Afghanistan - these are crimes that some of the police commit.

Politicians insist the handover to the Afghan security forces is going smoothly and that they will be able to maintain security as the allied forces withdraw.


It's their culture, you bigot -- stop judging! Besides, isn't Helmand Pashtun territory? Those Pashtuns have an extra special culture. There are songs about them.




Posted by: Fred || 02/26/2013 00:00 || Comments || Link || E-Mail|| [469 views] Top|| File under:
Africa North
U.S. National Intelligence Office sued for Benghazi documents
The Obama White House has decided to turnover documents related to the attack on a U.S. consulate in Benghazi, Libya, according to news reports on Friday evening. But a non-government organization is continuing its lawsuit against Obama's Office of National Intelligence to access the documents for itself.

Despite continuous cover-up allegations, misstatements, verbal gymnastics and other evasions, a top public-interest, watchdog group on Thursday announced that its officials had filed a Freedom of Information Act (FOIA) lawsuit against President Barack Obama's Office of the Director of National Intelligence. The FOIA lawsuit seeks access to records regarding the Sept. 11, 2012, attack by Islamists on the U.S. consulate in Benghazi, Libya.

During the violent terrorist attack, Ambassador Chris Stevens and three other Americans were brutalized and murdered by radical Muslims associated with al-Qaeda. The documents requested from the Director of National Intelligence James Clapper include emails between top national security officials showing the debate within the administration over how to describe the attack and as well as other documents.

The non-profit, non-partisan Judicial Watch is seeking a questionable "talking points" memo indicating that intelligence officials believed from the outset that Islamic terrorists perpetrated the vicious attack despite public statements issued by Obama administration officials, including UN Ambassador Susan Rice and former Secretary of State Hillary Clinton that attributed the attack to a response to a YouTube anti-Mohammad video.

Judicial Watch seeks the following records in its FOIA request:

Any and all memoranda, assessments, analyses, and/or talking points regarding the September 11, 2012 attack on the U.S. Consulate in Benghazi, Libya and/or the killing of U.S. Ambassador J. Christopher Stevens produced by the Office of the Director of National Intelligence between Sept. 11, 2012 and Sept. 20, 2012. This request includes, but is not limited to, the "speaking points" memorandum referred to by Senator Dianne Feinstein during a televised interview on Oct. 17, 2012.

According to Judicial Watch, the Office of the Director of National Intelligence acknowledged receiving the group's FOIA request on Oct. 19, 2012, and was required by law to respond by Nov. 26, 2012. But the DNI so far has neglected its duty to produce any records responsive to the request.

Regarding the "speaking points" memorandum requested by Judicial Watch, according to the CBS Affiliate in San Francisco: "When asked by CBS 5 if there was an intelligence flaw, the senior California senator [Feinstein] who hails from San Francisco replied: 'I think what happened was the director of intelligence…put out some speaking points on the initial intelligence assessment. I think that was possibly a mistake.'"
Posted by: tipper || 02/26/2013 03:23 || Comments || Link || E-Mail|| [1398 views] Top|| File under:
Salafi Jihad movement allies with hardline Ismalist parties for elections
[Egypt Independent] The Salafi Jihad Movement announced that it's political arm, the Islamic Party, would run in the upcoming House of Representatives elections in alliance with Jama'a al-Islamiya, the Nation Party, Hazemon and the Salafi Front.

The alliance plans to meet on Tuesday to determine which candidates each movement would field for the joint electoral list.

Mohamed Abou Samra, the Islamic Party's secretary general, said the party would field 2 percent of the candidates on the alliance's list, or 29 candidates total. They would run for election in 10 governorates: Cairo, Alexandria, Sharqiya, Minya, Giza, Fayoum, Beni Suef, North Sinai and South Sinai.

The percentage is so low because most members of the movement are ineligible to run for election due to court rulings issued against them, Abou Samra told Al-Masry Al-Youm.

He stressed that the party is running on a platform of a strict enforcement of Sharia and the establishment of the "Islamic Caliphate."

Abou Samra rejected the opposition's call to boycott the elections, claiming that those who refuse to participate are writing their political death certificates.

Posted by: Fred || 02/26/2013 00:00 || Comments || Link || E-Mail|| [366 views] Top|| File under: Salafists
Africa Subsaharan
Video Appears to Show French Hostages Abducted in Cameroon
[VOA News] A video that appears to show seven

Frenchies

kidnapped in Cameroon last week has appeared online.

The video, posted to YouTube on Monday, shows two men, a woman and four children sitting in a small tent. They are surrounded by three masked men, two of whom are holding rifles.

One of the French men says the group was

kidnapped

by Jama'atu Ahlis Sunna Lidda'awati wal-Jihad -- the Arabic name for the Nigerian Islamist sect Boko Haram
... not to be confused with Procol Harum, Harum Scarum, possibly to be confused with Helter Skelter. The Nigerian version of al-Qaeda and the Taliban rolled together and flavored with a smigeon of distinctly Subsaharan ignorance and brutality...
A gunman, speaking in Arabic, warns the hostages will be killed unless Islamist

faceless myrmidons

are released in Cameroon and Nigeria.
Posted by: Fred || 02/26/2013 00:00 || Comments || Link || E-Mail|| [365 views] Top|| File under: Boko Haram
Boko Haram's activities not reflective of Islamic faith, says Aregbesola
[Osun Defender] THE Boko Haram
... not to be confused with Procol Harum, Harum Scarum, possibly to be confused with Helter Skelter. The Nigerian version of al-Qaeda and the Taliban rolled together and flavored with a smigeon of distinctly Subsaharan ignorance and brutality...
terrorism in northern Nigeria is casting a pessimistic outlook on the future and fate of the country, but the terror group's activities should not be perceived as a reflection of the Islamic faith, according to Governor Rauf Aregbesola of Osun State.

In fact, the governor warned that other parts of the country might soon be engulfed in similar crisis as now happening in the North because of what he described as Nigeria's "indolent elite."

Speaking on Wednesday evening at the Harvard University


...home of the Best and the Brightest, contributed $878,164 to the 2008 Obama campaign. Is there a reason universities are among the top financiers of political campaigns?


, Aregbesola noted that while the "murderous activities" of Boko Haram continues to disturb the nation and fuelling pessimism, any interpretation of the terror group as a religious expression is a mis-reading of the crisis.

According to him, "other parts of the country are embroiled in varying degrees of violence and will soon catch up with the North, except effective leadership emerges at the national and local levels. The report of the murderous activities of a religious group in the North, Boko Haram, has been disturbing, fuelling pessimism on the fate of the country."

Aregbesola addressed scholars, students, diplomats, policy- makers and Nigerians in the Diaspora while presenting a paper at the university during the Nigeria in the World Seminar Series hosted by Nigeria-born Harvard professor of Religion, Jacob Olupona.

In a paper titled, Nigeria: The Challenge of Development, Aregbesola observed that projecting religious face of Boko Haram ignores a political manipulation by a political elite. To him, the sect "is essentially the manipulation of religion to achieve certain political ends. Unfortunately, the politicisation of religion has been a persistent characteristic of our national existence, with its attendant challenge to our development effort."

He lambasted the

politicians

hip, hanging the major blame for Nigeria's lack of development on its set of leaders, stating: "Years of misrule have made religion a handy tool for the manipulation of the people by the ruling elite."
Posted by: Fred || 02/26/2013 00:00 || Comments || Link || E-Mail|| [478 views] Top|| File under: Boko Haram
Arabia
UN Team Starts Investigation into Iranian Weapons Seized in Yemen
[Yemen Post] A UN team started on Sunday an investigation into the Iranian arms cargo which was seized by the Yemeni authorities last month.

The team arrived in Aden early today and has so far inspected the Iranian weapons that included anti-aircraft missiles, very dangerous explosives and other equipment, which the authorities have recently said had been sent to the Shiite Houthi Group, the state Saba agency reported.

"We came here to help the Yemeni authorities to investigate the weapons sent by Iran in an effort to collect information about the cargo and report that to the Security Council which should decide on measures then," the agency quoted chief of the team as saying. "We will also investigate the crew of the ship onboard which the weapons were seized," the chief expert added according to the agency.

The cargo was seized on the ship Jihan 1 on January 23rd as part of several arms seizures in Yemen in recent months including thousands of Turkish-made pistols and equipment.

The visit of the team came after the Yemeni government officially asked the Security Council's Iran Sanctions Committee to help investigate the arms cargo at a time when Yemeni is accusing Iran of meddling in its own affairs through providing weapons and financial support to the Shiite Houthi Groups and some secessionist factions in the south.

Iran has denied the accusations and lately senior Yemeni officials said their country has rejected an Iranian request to help on the investigation.

Observers said Yemen has been a transit hub for smuggling weapons into many conflict areas in the world and that such arms cargoes are threatening the West-backed power-transfer deal and the country's stability.


Posted by: Fred || 02/26/2013 00:00 || Comments || Link || E-Mail|| [369 views] Top|| File under: Govt of Iran
Violence grips southern provinces - point of no return say separatists
[Yemen Post] For the fifth consecutive days, Yemen southern provinces are gripped by an escalation in violence, with reports of armed

festivities

in Aden - southern seaport city - Seyoun and Mukallah - eastern province of Hadhramawt - between separatists and the Central Security Forces.

On Monday afternoon in Crater, residents reported seeing from the Security Forces chasing down unarmed Haraki

forces of Evil

- Southern Secessionist Movement - down alleyways and streets, weapons at the ready.

Just after Asr, a Doctor in al-Haddadin Street - Crater - witnessed an armored vehicle pursuing two civilians on foot, while two snipers were shooting live ammunitions. "I heard shooting and screaming .. .a few seconds later I saw two young men running while being chased by an armored vehicle. A sniper started immediately shooting at them. I could see the bullet hitting the balconies right above them. Those two men were unarmed and could not have been much over twenty years old."

Lina a housewife in Sheikh Othman also said violent shoot outs took place in her neighborhood, forcing her and her family to stay indoors. I didn't dare go out but I could hear the shooting ... We spent the night listening to the sounds of bullets...sometimes near, sometimes far away.

Relatives in Crater told me the fighting had spread throughout Aden with separatists barricading entire neighborhoods to prevent the Security Forces from raiding

beturbanned goon

s' houses.

Hassan, an Egyptian seaport worker said he was assaulted on Monday as

forces of Evil

confused him for northerner. "A group of men cornered me asking to see my papers, calling me a filthy northerner ... If it wasn't for my Egyptian accent and the intervention of one of my neighbor who vouched for me I'm not sure what would have happened ... I heard news of people getting attacked and their properties torched."

A man from Taiz - Ahmed Mahmoud - and his family were attacked on Monday by a southern radical. His wife immediately perished under the assault - the attacker came armed with an axe - Both father and sons - 2 - are now

at death's door

s at the hospital. Having committed no crime Ahmed was attacked because he was a northerner.

Hatred against North Yemen is running at an all time high in the southern provinces as separatists and civilians are understanding Thursday's targeting of their demonstration as a declaration of war.

In Seyoun and Mukallah,

forces of Evil

are calling for an armed struggle, vowing to

Dire Revenge™

their fallen brothers and South Yemen's honor.

Residents in both cities told the Yemen Post armored vehicles and soldiers were already heavily patrolling their streets, all in combat gear, fingers on the trigger.

While the Harak officially declared their struggle for secession open, they refrained so far from calling their supporters to take up arms.

A local Haraki officials noted that while there was still a chance things could get back to normal, he feared North and South Yemen had reached a point of no return.

"The Southern Movement does not want to draw first blood at this point. That being said, many feel Thursday attack was the last straw. I don't see how we can walk from this. As many people pointed out last Thursday, South Yemen revolution already started."
Posted by: Fred || 02/26/2013 00:00 || Comments || Link || E-Mail|| [422 views] Top|| File under: Arab Spring
Southern Movement declares armed struggle
[Yemen Post] In a statement published in Aden Post - local news outlets - the Harak - Southern Secessionist Movement - officially announced its armed struggle against Sana'a central government had begun, calling on its supporters to stand united in their efforts to liberate their lands.

Only hours after President Abdo Rabbo Mansour Hadi landed in Aden - southern seaport and former capital of South Yemen - to address mounting tensions and violence in the city and across the southern provinces, the Harak decided to cut all bridges and declare open its secession movement.

Southern leaders, such as former President Ali Salem al-Baidh called from Beirut -

Leb

- for the armed struggle to begin stressing Sana'a was never serious in its efforts to address southerners' grievances -- stolen lands, discrimination, stolen benefits and unfair repartition of resources --

While southerners stood united with revolutionaries in 2011 in a popular struggle to depose then-President President-for-Life Ali Abdullah Saleh


... Saleh initially took power as a strongman of North Yemen in 1977, when disco was in flower, but he didn't invite Donna Summer to the inauguration and Blondie couldn't make it...


, old recriminations and unresolved issues soon resurfaced as Yemen state officials and the international community scrambled to save Yemen republican institutions through a power transfer agreement.

Strong of millions of

bully boyz

the Southern Movement, except for a few radical in-groups, so far advocated for a peaceful resolution, having agreed to participate to Yemen National Dialogue Conference on March 18th.

Thursday events and the killing of four

bully boyz

seem to have been a game changer of all Harak leaders, with both moderate and

beturbanned goons

bent on riding themselves from Sana'a overbearing shadow.

The Harak said it will now set up a revolutionary committee which will be charged with overseeing the popular liberation movement.

Residents in Aden told the Yemen Post on Sunday that

festivities

in between

bully boyz

and the authorities were still on-going with sporadic gunshots heard in Crater and Mansoura all through the day.

Eye witnesses commented northerners were being assaulting in the streets and their properties vandalizing.

Ali a Haraki

thug

warned things will get worse in the next coming days as the movement will organize a systematic targeting of northerners' interests in the South.

"If people feel they can target us [southerners] in Taiz by attacking our shops and businesses then we can do the same right here at home."

While no Haraki leaders confirmed the veracity of Ali' statement, several residents concurred they had heard similar rumors.

Posted by: Fred || 02/26/2013 00:00 || Comments || Link || E-Mail|| [418 views] Top|| File under: Arab Spring
Bangladesh
Ghulam Azam termed Razakars 'peace-loving'
[Bangla Daily Star] War crimes accused Ghulam Azam had called upon the Pak authorities to provide arms to "peace-loving" auxiliary forces to restore order by "uprooting" the freedom fighters during the Liberation War.

Prosecutor Sultan Mahmud Simon while placing closing arguments in the case against Azam before the International Crimes Tribunal-1 said the accused used to dub members of the auxiliary forces -- Peace Committee, Razakar, Al-Badr and Al-shams -- as "peace-loving" citizens.

The prosecutor said Azam was the chief of the then East Pakistain Jamaat-e-Islami
...The Islamic Society, founded in 1941 in Lahore by Maulana Sayyid Abul Ala Maududi, aka The Great Apostosizer. The Jamaat opposed the independence of Bangladesh but has operated an independent branch there since 1975. It maintains close ties with international Mohammedan groups such as the Moslem Brotherhood. the Taliban, and al-Qaeda. The Jamaat's objectives are the establishment of a pure Islamic state, governed by Sharia law. It is distinguished by its xenophobia, and its opposition to Westernization, capitalism, socialism, secularism, and liberalist social mores...
. His appreciation and urge to provide arms prove his complicity in the war crimes committed during the war in 1971, Simon argued.

Azam at a meeting of Jamaat-e-Islami in Lahore on June 21, 1971 hailed the role of the Pakistain army for "destroying the separatist movement" in East Pakistain.

"There is no alternative to freeing the country from the separatists without the army," the prosecutor said quoting Azam, adding that the accused also made eulogy of intervention by Pakistain army.

The daily Sangram, mouthpiece of Jamaat, published a report on June 22, 1971. Simon presented Azam's quote from that report.

He explained that Azam had termed the freedom fighters "separatists" and used Islam as their weapon to substantiate the attack on them.

The prosecutor further said Azam was aware of the atrocities committed by the

Mighty Pak Army

and their auxiliary forces. "Even after that he supported them which proves his complicity with the war crimes committed by the

Mighty Pak Army

and auxiliary forces," Simon added.

Posted by: Fred || 02/26/2013 00:00 || Comments || Link || E-Mail|| [379 views] Top|| File under: Jamaat-e-Islami
Islamist parties blame 'outsiders' for violence
[Bangla Daily Star] Eight Islamist parties now blame it on "intruders".

They claim those who tore and burned the national flag and vandalised Shaheed Minars during the protest against the "atheist" Shahbagh bloggers on Friday do not belong to their organizations.

Shah Ahmadullah Ashraf, ameer of Khelafat Andolon, yesterday told The Daily Star that Jamaat activists or personnel from government agencies might have intruded into the protest and unleashed a wave of terror across the country to "blame each other".

He, however, declined to elaborate.

Khelafat Majlish, another major component of the eight-party combine, at a press briefing yesterday claimed conspirators in disguise attacked journalists and desecrated the national flag on Friday and put the blame on Ulema (Islamic scholars).

Leaders of both Khelafat Andolon and Khelafat Majlish claimed the eight Islamist parties have no links with Jamaat-e-Islami
...The Islamic Society, founded in 1941 in Lahore by Maulana Sayyid Abul Ala Maududi, aka The Great Apostosizer. The Jamaat opposed the independence of Bangladesh but has operated an independent branch there since 1975. It maintains close ties with international Mohammedan groups such as the Moslem Brotherhood. the Taliban, and al-Qaeda. The Jamaat's objectives are the establishment of a pure Islamic state, governed by Sharia law. It is distinguished by its xenophobia, and its opposition to Westernization, capitalism, socialism, secularism, and liberalist social mores...
in their movement against "anti-Islamic bloggers ".

Earlier, leaders of an Islami Oikya Jote


... a political party in Bangladesh. In the 2001 elections the party won 2 out of 300 elected members in an alliance with the Bangladesh Nationalist Party. It has a focus on building an islamic state, and has used the madrassas to gain support...


faction, Nejami Islam Bangladesh and Khelafat-e-Islami -- components of the eight-party -- told The Daily Star that their activists were not involved in violence during Friday's protest against the Shahbagh movement.

The mass demonstration at Shahbagh has been calling for capital punishment to 1971 war criminals and a ban on Jamaat and its student front Islami Chhatra Shibir


... the student wing of the Jamaat-e-Islami Bangladesh...


Jamaat and like-minded parties dismiss the demand by labelling the movement as one "run by atheists".

However,


by candlelight every wench is handsome...


the Shahbagh protesters have all along maintained respect for all religions and made no comments that might hurt people's religious sentiment.

Posted by: Fred || 02/26/2013 00:00 || Comments || Link || E-Mail|| [369 views] Top|| File under: Lashkar-e-Islami
Caucasus/Russia/Central Asia
Over 50 Militants Killed in N.Caucasus in 2013 - FSB Chief
Russia's top domestic security official said on Tuesday more than 50 militants, including 14 group leaders, had been killed in Russia's North Caucasus since the start of the year.

"So far, more than 50 militants have been killed, including 14 militant group leaders," FSB chief Alexander Bortnikov said at a meeting of the National Anti-Terrorism Committee in the southern Russian resort city of Pyatigorsk.

"More than 60 [armed] group members and their associates who committed no grave crimes, turned themselves in to the authorities," he added.

A total of 66 suspected militants were also detained in that period.

Radical Islamist ideology is becoming increasingly popular in the North Caucasus against the background of the region's social and economic problems, Bortnikov said.

"Such a trend persists not only in the North Caucasus, but also in a number of regions in the Volga, Urals and Siberian federal districts," he said, without naming the regions.

"Based on a thorough study of the situation in Russian regions, we need to update regional anti-terrorism programs, anti-extremism measures and crime prevention," Bortnikov said.

He also called on regional anti-terrorism commissions, law-enforcers and the local authorities to improve their propaganda and information work, especially in regions where extremist ideas enjoy widespread support.

The North Caucasus region is home to a predominantly Islamic population. It has been the scene of over two decades of separatist insurgency, with Islamist fighters involved in frequent attacks on the federal authorities.
Posted by: tipper || 02/26/2013 11:40 || Comments || Link || E-Mail|| [404 views] Top|| File under:
Home Front: WoT
Officials: Sequester could compromise U.S. intelligence gathering
A trial in the United Kingdom last week exposed al-Qaida's new strategy for attacking the U.S.

Three men convicted of terrorism charges in Birmingham, England, had all received training in bomb-making and other terrorist acts in Pakistan, and had been instructed by their leaders to go west and lay low.

They were not instructed to launch attacks, but to teach others how to launch them. Essentially, they were told to fan out into various western countries including the U.S. and disappear into the fabric of their communities and look for apprentices and opportunities.

With the threat of sequestration only three days away, intelligence officials see a potential opportunity for the likes of al-Qaida and others.

"Allowing sequestration to be imposed at this late point in the fiscal year will dramatically reduce the funding available for the intelligence community to conduct its intelligence mission," says Director of National Intelligence James Clapper.

The mission of the Office of the Director of National Intelligence is to integrate intelligence analysis and collection to inform the decisions that are made from the White House to the foxholes. As al-Qaida operatives try to slip in and burrow deep in the U.S., the intelligence community may be without some of its key players at the National Counterterrorism Center (NCTC).
Posted by: tipper || 02/26/2013 11:21 || Comments || Link || E-Mail|| [596 views] Top|| File under:
20 years ago today
First WTC attack to be remembered on 20th anniversary

Before it was destroyed with so much else on 9/11, a granite fountain honored the victims of the first World Trade Center attack when a truck bomb exploded in an underground garage in 1993, kiilling six people and injured more than 1,000 others.

On Tuesday, the Port Authority of New York and New Jersey will mark the 20th anniversary of the first attack by presenting a plaque to family members of those killed. The plaque will eventually will be placed at the bi-state agency's new headquarters, to be located in Tower 4 of the rebuilt World Trade Center site.

The names of those killed in the Feb. 26, 1993, bombing are cut into the bronze parapets of the National Sept. 11 Memorial, along with nearly 3,000 victims of the 2001 attack that destroyed the Twin Towers.

The six people killed included four Port Authority employees: Robert Kirkpatrick, 61, Stephen Knapp, 48, Bill Macko, 57, and Monica Smith, 35, who was pregnant and scheduled to start maternity leave the next day. The two others were John DiGiovanni, 45, a dental products salesman; and Wilfredo Mercado, 37, who worked at Windows on the World.

"It is fitting that, as time goes on, we continue to stop and reflect on this terrible tragedy and the lives that were needlessly lost," Port Authority Chairman David Samson said in a statement.

Tuesday's ceremonies will include a 10:30 a.m. mass at St. Peter's Roman Catholic Church in Lower Manhattan, where the plaque will be presented, and a moment of silence at 12:18 p.m., near the North Pool on the 9/11 Memorial Plaza, followed by a reading of the victims' names.

Six Islamic fundamentalists were convicted in the attack in federal court, including mastermind Ramzi Yousef, who was sentenced to life in prison.

The truck explosion blew a hole in the garage several levels deep, sent thick smoke rising through the Twin Towers, and caused hundreds of millions of dollars in damage. The repaired and polished towers reopened after several weeks, and remained standing for another eight and a half years.
Posted by: Beavis || 02/26/2013 00:00 || Comments || Link || E-Mail|| [475 views] Top|| File under:
Virginia's Dar al-Hijrah Imam Calls for Armed Jihad
Sheik Shaker Elsayed, the imam of the Dar al-Hijrah Mosque in Falls Church, Va., advocated armed jihad before an Ethiopian Muslim group gathered at T.C. Williams High School in Alexandria, Va. last week.

"Muslim men when it is a price to pay, they are first in line," Elsayed said in comments seen on a YouTube video found by the Creeping Sharia blog. "They are the first in the prayer line. They are the first in the zakat (charity) line. They are the first in the hajj line. They are the first in the clean-up line. They are the first in the community-service line. They are the first in jihad line. They are the first in the da'wa line."

"But they are last if anything is being distributed, unless it is arms for jihad," Elsayed said. "We are the first to rush and run to defend our community and defend ourselves. The enemies of Allah are lining up; the question for us is, 'Are we lining, or are we afraid because, because they may call us terrorists.'"

Being called "terrorists" should not matter to Muslims because Muslims are being called terrorists anyway, Elsayed said.

"You are a terrorist because you are a Muslim," Elsayed said. "Well give them a run for their money. Make it worth it. Make this title worth it, and be good a Muslim."

Elsayed then told Muslims to accept peace when they receive peace, but to fight back when their families, communities, nations and dignity come under attack.

He has been Dar al-Hijrah's imam since 2005. Law enforcement officials have described the mosque as being "associated with Islamic extremists" and "operating as a front for Hamas operatives in U.S.

Elsayed's comments contradict statements he made in a 2005 interview on National Public Radio.

"I believe there is no apology for terrorism. We condemned it; we condemned it on 9/11, I personally signed a paper on behalf of the organization I worked for at that time and sent it everywhere to the press. I spoke with the press," Elsayed said.

This isn't the first time Elsayed has endorsed terrorism. He denounced calling terrorists "suicide bombers, homicide bombers, or murderers, or killers" in a December 2002 speech.

"To decide that this man is a martyr or not a martyr, it is a pure religious matter," Elsayed said. "Nobody who is not Muslim has any right to decide for us, we the Muslims, whose is a martyr or another. We as Muslims will decide that. It is in-house business."

His name also appears in a 1991 Muslim Brotherhood document detailing the group's plan to wage a non-violent civilization jihad to destroy "Western civilization from within."
Posted by: tipper || 02/26/2013 03:29 || Comments || Link || E-Mail|| [1436 views] Top|| File under:
Informant Warns Blind Sheik Still a Threat
An FBI informant who has helped catch some of the world's most dangerous terrorists is coming out of witness protection to warn that a terrorist sheik in prison remains a significant threat to the U.S.

Emad Salem is urging the U.S. to keep the ailing 74-year-old sheik Omar Abdel Rahman behind bars and to not transfer him, even as governments overseas continue to press for his release.

"He will kill Americans," said Salem. "He will kill anyone who disputes what he says with a fatwa."

Salem, a one-time Egyptian military officer, had warned officials about the looming 1993 World Trade Center bombing but his warnings were ignored after a lie detector test was inconclusive and he said he would never testify at any trial.

After the bombing, Salem agreed to become an FBI informant and managed to become the sheik's personal assistant and bodyguard. Salem was able to record the sheik ordering the killing of Americans during his time in Jersey City and Brooklyn.

Salem was also able to link the sheik to the 1993 World Trade Center bombers. Six people were killed and more than 1,000 injured in that first attack.

Now Salem is concerned about the mounting pressure on the U.S. from Egyptian President Mohammed Morsi and other Mideastern government leaders to get Rahman out of American custody.

In one letter dated Feb. 26, 2008, the justice minister of Qatar relayed a request from Rahman's family asking U.S. officials to have him transferred back to the nation to serve the rest of his sentence. They said they wanted to be able to visit him more easily, according to the letter by Qatar Attorney General Dr. Ali Bin Fetais Al Marri.

More recently, on this 20th anniversary week of the 1993 World Trade Center bombing, Rahman's sons wrote on their family website that "America will pay a terrible price" if he is not released soon.

"The rain begins with one drop. America should expect more violent reactions if it does not release the sheik," the sons wrote on the website.

The sons pointed to the killing of the U.S. Ambassador as an example of terrorists acting on behalf of the sheik. The terrorists in that attack are believed to have called themselves the "Sheik Omar Abdel Rahman Brigade" in honor of the blind sheik.

The family also pointed to the recent attack on a gas plant in Algeria where hostage takers demanded the sheik be set free or American hostages would be killed.

The sons said they are hopeful Egyptian President Mohammed Morsi will make progress in working to free the sheik next month or it will "review their options."

Experts said the sheik's family is intensifying an already active campaign to both seek the sheik's release and inflame passions among the sheik's extremist followers.

The sheik has also been able to call his relatives twice a month from his prison, NBC 4 New York has learned. Officials said the calls are monitored, and his relatives tell NBC News' Ayman Moyheldin that the calls are personal in nature and do not include calls for a violent jihad.

But in one posting on their website, Rahman's sons posted a political message they said was from the sheik. In that message, Rahman urged Egyptians to vote for Dr. Mohammed Morsi in the recent presidential election "because he is the candidate who represents Islam and represents the revolution."
Posted by: tipper || 02/26/2013 03:07 || Comments || Link || E-Mail|| [480 views] Top|| File under:
India-Pakistan
Rehman asks Punjab to arrest all sectarian militants
[Dawn] Interior Minister Rehman Malik


Pak politician, Interior Minister under the Gilani government. Malik is a former Federal Investigation Agency (FIA) intelligence officer who rose to head the FIA during Benazir Bhutto's second tenure. Malik was tossed from his FIA job in 1998 after documenting the breath-taking corruption of the Sharif family. By unhappy coincidence Nawaz Sharif became PM at just that moment and Malik moved to London one step ahead of the button men. He had to give up the interior ministry job because he held dual Brit citizenship.


said on Sunday in Vehari that Bloody Karachi


...formerly the capital of Pakistain, now merely its most important port and financial center. It is among the largest cities in the world, with a population of 18 million, most of whom hate each other and many of whom are armed and dangerous...


, Quetta and Beautiful Downtown Peshawar


...capital of Khyber Pakhtunkhwa (formerly known as the North-West Frontier Province), administrative and economic hub for the Federally Administered Tribal Areas of Pakistan. Peshawar is situated near the eastern end of the Khyber Pass, convenient to the Pak-Afghan border. Peshawar has evolved into one of Pakistan's most ethnically and linguistically diverse cities, which means lots of gunfire.


were being targeted by

beturbanned goons

to destabilise Pakistain consequently to hit the economy.

He said this at the opening ceremonies of passport offices in Jehanian and Vehari.

He said the Federal Investigation Agency (FIA) would launch a crackdown on Lashkar-e-Janghvi (LeJ) and Tehrik-e-Taliban Pakistain (TTP) if the Punjab government did not take action against them.

He said

murder

s in Quetta and Karachi would not happen if the Punjab government had taken action against the proscribed outfits.

"The nation must know who withdrew cases against (LeJ leader) Malik Ishaq and provided him security," he said.

He said that maintaining of law and order situation was the responsibility of the provinces after the passing of the 18th Amendment and the federal government just shares information with provincial governments.

He said that the Punjab government should take action against 734 activists and leaders of the LeJ and Taliban as the FIA had provided information regarding them to the Punjab government.

"Punjab government should arrest all those people whose names on the list," he said.

In Vehari, he told

news hound

s that the spate of terrorism was linked with foreign hands because of Pakistain's strategic location and nuclear assets.Mr Malik told

news hound

s though the government was trying to eliminate terrorism, joint efforts were needed to address terrorism and extremism.

He said he hoped that the nation would overcome the terrorism with the help of law enforcing agencies. He praised the Punjab government for arresting

bad turban

Lashkar-e-Jhangvi


... a 'more violent' offshoot of Sipah-e-Sahaba Pakistain. LeJ's purpose in life is to murder anyone who's not of utmost religious purity, starting with Shiites but including Brelvis, Ahmadis, Christians, Jews, Buddhists, Rosicrucians, and just about anyone else you can think of. They are currently a wholly-owned subsidiary of al-Qaeda ...


's activists.

He cited government's Aghaz-e-Haqooq-e-Balochistan



...the Pak province bordering Kandahar and Uruzgun provinces in Afghanistan and Sistan Baluchistan in Iran. Its native Baloch propulation is being displaced by Pashtuns and Punjabis and they aren't happy about it...


initiative by the government to address the Balochistan issue. He said the government had given representation to the Baloch people in departments, especially in Islamabad police. He urged the Baloch youth fighting law-enforcement agencies to become the part of mainstream Pakistain.

He said that government's priority was to hold impartial, fair and peaceful elections in the country.

He advised politicians, particularly to Chief Minister Shahbaz Sharif, to be decent while talking of PPP Co-Chairman
President Asif Ali Ten Percent Zardari


... husband of the late Benazir Bhutto, who has been singularly lacking in curiosity about who done her in ...


. He said Mr Zardari had braved 11 years in jail for the cause of democracy.

He said the provision of basic facilities to the people of far-flung areas was the priority of the government.

He said the PPP believed in the politics of reconciliation and mutual co-existence and was ready to work with the PML-N government in Punjab. PPP MNA Natasha Daultana thanked the interior minister for establishing the passport office in Vehari.

Posted by: Fred || 02/26/2013 00:00 || Comments || Link || E-Mail|| [385 views] Top|| File under: Lashkar e-Jhangvi
Syria-Lebanon-Iran
'Obama to tell Netanyahu US gearing up for Iran strike'
Probably wishful thinking.


When he visits Israel next month, US President Barack Obama will tell Prime Minister Benjamin Netanyahu that a "window of opportunity" for a military strike on Iran will open in June, according to an Israeli TV report Monday evening.


That's when we'll finally have a carrier ready to send over there?


Obama will come bearing the message that if diplomatic efforts and sanctions don't bear fruit, Israel should "sit tight" and let Washington take the stage, even if that means remaining on the sidelines during a US military operation, Channel 10 reported. Netanyahu will be asked to refrain from any military action and keep a low profile, avoiding even the mention of a strike, the report said, citing unnamed officials.


Champ didn't say June of what year, did he...


In London Monday, Secretary of State Jahwn John Kerry said an Iran with nuclear weapons was "simply unacceptable" and warned the time limit for a diplomatic solution was running out.


For something that is unacceptable, we've been tolerating it remarkably well...


"As we have repeatedly made clear, the window for a diplomatic solution simply cannot remain open forever," said Kerry, on his first international tour as America's top diplomat. "But it is open today. It is open now and there is still time, but there is only time if Iran makes the decision to come to the table and to negotiate in good faith.

"We are prepared to negotiate in good faith, in mutual respect, in an effort to avoid whatever terrible consequences could follow failure, and so the choice really is in the hands of the Iranians. And we hope they will make the right choice," Kerry added.

A fresh round of high-level diplomatic talks were set to begin Tuesday in Kyrzakhstan Kazakhstan -- the first since last June's meeting in Moscow failed to convince Iran to stop enriching uranium to a level close to that used for nuclear warheads.
Posted by: tipper || 02/26/2013 12:37 || Comments || Link || E-Mail|| [584 views] Top|| File under:
Syria Rebel Chief Says Fall of Assad Prerequisite to Talks
[An Nahar]
Hereditary President-for-Life Bashir Pencilneck al-Assad


Light of the Alawites...


must fall, "all the killing" must end and the Syrian army must withdraw from all cities before any dialogue can begin with the regime, rebel chief Selim Idriss said on Monday.

The Free Syrian Army's chief of staff Idriss spoke to pan-Arab broadcaster Al-Arabiya after a groundbreaking statement in Moscow by Foreign Minister Walid al-Muallem that Assad's regime is "ready for dialogue with all who want dialogue, including those who are carrying arms".

"Muallem wants us to sit with him at the negotiating table... I am not going to sit with him or with any other member of his clique before all the killing stops, or before the army withdraws from the cities," said Idriss.

The rebel chief also called for "the departure from power of the head of this criminal gang (Assad)".

"Security and army heads who gave orders to kill must be tried," he added.

"We, the rebel fighters, will not go (to the negotiating table) until these demands are respected... We insist on these conditions," said the general.

"We have not received an official proposal for talks with guarantees. We do not trust the regime.

"But we are willing to meet and discuss if there are clear foundations" for such talks, Idriss told the Saudi-owned channel.

Posted by: Fred || 02/26/2013 00:00 || Comments || Link || E-Mail|| [483 views] Top|| File under: Govt of Syria
Local Elections in Syria's Rebel-Held Deir Ezzor despite Bombardment
[An Nahar] In rebel-held Deir Ezzor in eastern Syria, opponents of
Hereditary President-for-Life Bashir Pencilneck al-Assad


Lord of the Baath...


's regime hold local elections despite daily bombardment, putting into practice the democracy they have been deprived of for decades.

"For the first time in 40 years, we are voting freely," said Khodr Orfali, a former lawyer who became politically active during Syria's 23-month revolt against President Bashir al-Assad.

On Sunday, Orfali became one of five local council chiefs elected in Deir Ezzor by residents of rebel-held areas, following a model of local leadership set up in several towns and city districts across the country in past months.

"It's a historic day for all residents of Deir Ezzor. People feel free to choose the person they see most fit to help them," the council member-elect told Agence

La Belle France

Presse.

The councils' role is to help run the daily life of residents in areas where the regime's authority has collapsed,

freedom fighters

say.

Pasted on the walls of a handful of

Death Eater

-controlled areas of the city of Deir Ezzor are posters and pamphlets calling on residents to vote.

But the festive atmosphere among voters is marred by heavy rain and incessant bombardment by regime forces, leading election organizers in the

Death Eater

-held district of Sheikh Yassin to set up a polling station in the basement of a souk.

Dozens of voters gathered, leafing through lists of candidates' names.

"I want to take part in this election to tell Bashar (Assad) that all we wanted was the freedom to vote, and participate in decisions about our country," said Umm Shadi, 56, voting for the first time in her life.

Posted by: Fred || 02/26/2013 00:00 || Comments || Link || E-Mail|| [366 views] Top|| File under: Govt of Syria
Syrian Opposition Pledges to Attend Rome Summit
[VOA News] Syrian opposition leaders say they will now attend an international conference in Rome this week, after they had considered a boycott over what they deemed inaction by other nations to end the violence in their country.

In a statement on his Facebook page late Monday, Syrian National Coalition head Ahmed al-Khatib said his fellow opposition leaders had decided after consultations together to stop their suspension of any visit to the Friends of Syria conference set for Thursday.

The announcement follows U.S. Secretary of State John F. I was in Vietnam, you know Kerry
Former Senator-for-Life from Massachussetts, self-defined war hero, speaker of French, owner of a lucky hat, conqueror of Cambodia, and current Secretary of State...
's call earlier in the day for the opposition to attend the talks.

Speaking in London following a meeting with British Prime Minister
David Cameron
... has stated that he is certainly a big Thatcher fan, but I don't know whether that makes me a Thatcherite, which means he's not. Since he is not deeply ideological he lacks core principles and is easily led. He has been described as certainly not a Pitt, Elder or Younger, but he does wear a nice suit so maybe he's Beau Brummel ...
and Foreign Secretary William Hague, Kerry said the continued violence plaguing Syria is further evidence that Hereditary President-for-Life Bashir Pencilneck al-Assad


Terror of Aleppo ...


needs to leave office. He also condemned what he called the "indiscriminate killing" in "the strongest terms."

Posted by: Fred || 02/26/2013 00:00 || Comments || Link || E-Mail|| [358 views] Top|| File under: Govt of Syria
Who's in the News
27
[untagged]
4
Govt of Syria
3
Govt of Pakistan
3
Arab Spring
3
Salafists
2
Boko Haram
2
Taliban
2
Jamaat-e-Islami
1
al-Qaeda in North Africa
1
Lashkar-e-Islami
1
Govt of Sudan
1
Govt of Iran
1
Commies
1
Pirates
1
Sipah-e-Sahaba Pakistan
1
Narcos
1
al-Qaeda in Pakistan
1
Hezbollah
1
Muslim Brotherhood
1
Lashkar e-Jhangvi
Bookmark
E-Mail Me
The Classics
The O Club
Rantburg Store
The Bloids
The Never-ending Story
Thugburg
RSS Links
Gulf War I
The Way We Were
Bio
Merry-Go-Blog
Hair Through the Ages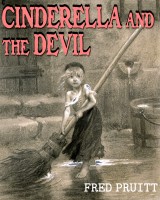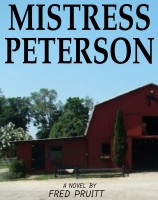 On Sale now!


A multi-volume chronology and reference guide set detailing three years of the Mexican Drug War between 2010 and 2012.

Rantburg.com and borderlandbeat.com correspondent and author Chris Covert presents his first non-fiction work detailing the drug and gang related violence in Mexico.

Chris gives us Mexican press dispatches of drug and gang war violence over three years, presented in a multi volume set intended to chronicle the death, violence and mayhem which has dominated Mexico for six years.
Click here for more information


Meet the Mods
In no particular order...


Steve White
Seafarious
Pappy
lotp
Scooter McGruder
john frum
tu3031
badanov
sherry
ryuge
GolfBravoUSMC
Bright Pebbles
trailing wife
Gloria
Fred
Besoeker
Glenmore
Frank G
3dc
Skidmark
Alaska Paul



Better than the average link...



Rantburg was assembled from recycled algorithms in the United States of America. No trees were destroyed in the production of this weblog. We did hurt some, though. Sorry.
35.175.190.77