Afghanistan
Afghan/Pak jihad said to attract fewer foreign fighters
[Dawn] The Afghan-Pakistain jihad is attracting fewer

imported muscle

following the death of the late Osama bin Laden


... who has left the building...


, the growing threat posed by US drones, and lack of funds, Western security officials say.

While no precise figure is available, it would appear that the number of would-be jihadists from abroad has been drying up, according to one security official who declined to be named.

However,


corruption finds a dozen alibis for its evil deeds...


more Paks are willing to take up the fight and make up the numbers, he also warned.

"Over the past six months, young

Frenchies

there have nearly all left Pakistain. There were 20 to 30 of them, who had either converted (to Islam) or had links to the Maghreb; today there are hardly any left," he said.

"Other European countries whose nationals used to go to Pakistain to join the jihad have drawn the same conclusion -- a drastic reduction over recent months," he added.

The "Arab Spring" revolts also acted as a magnet, with a number of jihadists moving to Libya to join the fight to remove Moamer Qadaffy from power, he said.

"Fighting in Afghanistan is also less attractive because of the idea that the Afghan Taliban want to concentrate more on home fighting and that world jihad is less and less their cup of tea," he added.

For Frank Cilluffo, who co-authored "Foreign Fighters" for the Homeland Security Policy Institute, "first and foremost, military actions, including the use of drones, has made the environment less hospitable to

imported muscle

travelling to the region, by disrupting al-Qaeda's (and associated entities') training camps and pipelines."

Direct and indirect accounts by jihadists also speak of disarray within al-Qaeda in north-western Pakistain where activists avoid coming together for fear of being attacked and whose weapons training now takes place indoors because of aerial and satellite surveillance.

In a report, entitled "Militant Pipeline" describing the links between the north-western Pak frontier and the West, researcher Paul Cruickshank quotes one Ustadh Ahmad Faruq, described as a Pakistain-based al-Qaeda

front man

who recently acknowledged his network's difficulties.

"The freedom we enjoyed in a number of regions has been lost. We are losing people and lack resources. Our land is being squeezed and drones fly over us," he reportedly said in an audio cassette.
"It's difficult to have reliable figures," on the number of

imported muscle

, according to Cruickshank, who is a fellow at New York University's Centre on Law and Security.

"I think the drone strikes have been a major issue for the

bad boy

s, the death of bin Laden is going to be a very big challenge as well. He was so important for a lot of these

gunnies

-- he was the al-Qaeda brand.

"By going over there they were joining his cause. The fact that he has been removed from the scene is likely to be a great recruiting challenge for al-Qaeda," he said.

"But the conflict is still going on in Afghanistan and in the radical circles it is still viewed as a very legitimate jihad. So it's likely that the number of volunteers is going to be diminished, but as long as there are US soldiers to fight, I don't think it's going to dry up entirely," he added.

Hafiz Hanif, a 17-year-old Afghan who trained in northwest Pakistain, recently told Newsweek magazine the number of

imported muscle

there was dwindling.

"When new people came they brought new blood, enthusiasm and money. All that has been lost. Now leaders seem to spend all their time moving from one place to another for their safety," he said.

Posted by: Fred || 02/10/2012 00:00 || Comments || Link || E-Mail|| [246 views] Top|| File under: al-Qaeda in Pakistan
Africa Horn
S. Sudan signs oil pipeline deal to Djibouti via Ethiopia
[Daily Nation (Kenya)] South Sudan has signed an agreement to build an oil pipeline to the port of Djibouti via neighbouring Ethiopia, officials said Thursday, after Juba shut down its only export route via former foe Sudan.

"We signed an agreement for another pipeline to go through Ethiopia and on to Djibouti," South Sudan's Minister for Information Barnaba Marial Benjamin told AFP.

Officials signed a memorandum of understanding during talks in the Ethiopian capital Addis Ababa earlier this month, and Chinese, American and European companies had shown interest in carrying out feasibility studies for building it, he said.

"The pipeline will be owned by the government of South Sudan," Benjamin added.

However,


alcohol has never solved anybody's problems. But then, neither has milk...


industry experts have said that building a pipeline could take three years or more and be extremely costly.

They have already criticised a separate deal last month to build a pipeline to the Kenyan coast.

Djibouti, on the Gulf of Aden at entrance to the Red Sea, lies at least a thousand kilometres from South Sudan's oil fields, and crosses remote areas rife with rebel forces.

Posted by: Fred || 02/10/2012 00:00 || Comments || Link || E-Mail|| [970 views] Top|| File under:
Amnesty: Chinese, Russian Arms Fueling Darfur Abuse
[An Nahar] Chinese-made bullets and aircraft bought from Russia are used to commit rights violations in Sudan's Darfur under an ineffective U.N. arms embargo, Amnesia Amnesty International said on Thursday.

The London-based rights watchdog aired similar concerns five years ago but its latest report comes after "a new wave of fighting" between opposition groups and government forces over the past year.

"This has included targeted and ethnically motivated attacks on civilian settlements, and indiscriminate and disproportionate aerial bombings that have contributed to the displacement of an estimated 70,000 people from their homes and villages," Amnesty said.

It said China and Russia continue to supply weapons and munitions to Sudan despite "compelling evidence" they will be used against civilians in Darfur, the western region where rebel groups rose up against Khartoum's Arab-dominated government in 2003.

The exports also include attack jets, air-to-ground rockets and armored vehicles, Amnesty said.

"China and Russia are selling arms to the government of Sudan in the full knowledge that many of them are likely to end up being used to commit human rights


...which often intentionally defined so widely as to be meaningless...


violations in Darfur," said Brian Wood, an expert on military and policing for Amnesty.

As an example, the group cited a December 1 incident in which the paramilitary Central Reserve Police carried out a "looting raid" in which one man was

rubbed out

and six people were

maimed

in the Zam Zam camp for people displaced by the Darfur conflict.

Witnesses told Amnesty they found bullet cartridges marked with Chinese codes indicating their transfer to Darfur after the arms embargo began in 2004.

Amnesty said fighting in Darfur has been accompanied by a repeated pattern of airborne attacks on civilian and military targets using Sukhoi-25 jets, Mi-24 gunships and Antonov transport planes used as "rudimentary but effective bombers."

Sudan received 36 new Mi-24 helicopters from Russia between 2007 and 2009, a number which "undoubtedly" compensates for those lost during Darfur operations last year, Amnesty said.

"Their continual replacement by the Russian Federation makes it possible for such attacks to continue," despite a U.N. prohibition on Arclight airstrikes, it said.

Attacks on civilian settlements and property by armed opposition groups in Darfur have also persisted, in violation of international law, the group added. But it could not verify the origin of the rebels' military equipment -- much of which the rebels claimed to have captured from government forces.

Posted by: Fred || 02/10/2012 00:00 || Comments || Link || E-Mail|| [237 views] Top|| File under: Govt of Sudan
Africa North
U.S.'s Africom Trains Host Nation's Forces To Battle Terrorism
U.S. Africa Command has been quietly battling terrorism on the African continent, relying heavily on special forces.

But amid a shrinking Pentagon budget and increased use of special forces in Afghanistan under a new military strategy, Africom may have fewer resources to counter a growing terrorism threat.

Africom's mission is to bolster the capability of host African governments and militaries to fight domestic threats, including terrorism, without the large costs of with waging war in a foreign territory.

The elite military forces under Special Operations Command-Africa, based in Stuttgart, Germany, achieve that cost-effectiveness.

The exact number of special forces in the region is classified. But this week, Navy Adm. William McRaven, commander of Special Operations Command, said there are about "3,000 folks deployed outside of Afghanistan," including the African continent and Yemen, in the Arabian Peninsula.
Posted by: Sherry || 02/10/2012 13:00 || Comments || Link || E-Mail|| [406 views] Top|| File under:
Africa Subsaharan
Boko Haram: Nigeria's nightmare
Long, pretty detailed backgrounder on Boko Haram, which will make you want to take a shower.
IN SUMMARY

Figure out this one: Kabir Sokoto, the

criminal mastermind

of Nigeria's Christmas day bombing in which 200 people died, was

placed in long-term storage

while taking refuge in an Abuja luxury lodge owned by the Borno State governor to where he had been chaperoned by a top

Moslem

military officer.

About 24 hours later, Sokoto

beat feet

from police custody. The intrigue became too much for grieving citizens to bear when it was revealed that Sokoto had

beat feet

while in the care of Zakari Biu, a notorious figure from the dark days of the military dictatorship of General Sani Abacha
Posted by: Fred || 02/10/2012 00:00 || Comments || Link || E-Mail|| [321 views] Top|| File under: Boko Haram
Bangladesh
Shibir men vandalise vehicles
[Bangla Daily Star] Islami Chhatra Shibir


... the student wing of the Jamaat-e-Islami Bangladesh...


activists vandalised at least 10 vehicles during its half-day hartal


... a peculiarly Bangla combination of a general strike and a riot, used by both major political groups in lieu of actual governance ...


in Chittagong yesterday.

Shibir, a pro-Jamaat-e-Islami
...The Islamic Society, founded in 1941 in Lahore by Maulana Sayyid Abul Ala Maududi, aka The Great Apostosizer. The Jamaat opposed the independence of Bangladesh but has operated an independent branch there since 1975. It close ties with international Mohammedan groups such as the Moslem Brotherhood. The Jamaat's objectives are the establishment of a pure Islamic state, governed by Sharia law. It is distinguished by its xenophobia, and its opposition to Westernization, capitalism, socialism, secularism, and liberalist social mores...
student body, enforced the shut down protesting the deaths of two of its members in

festivities

with pro-Awami League student body Bangladesh Chhatra League
... the student wing of the Bangla Awami League ...
on Chittagong University campus on Wednesday.

Police picked up at least eight pickets from different parts of the port city during the 6:00am to 12:00noon hartal.

Pro-hartal activists burnt tyres at several points and smashed vehicles at Bahaddarhat intersection, Andarkilla, Chandanpur and Chwak Bazar. The hartal was otherwise peaceful and traffic movement was normal except for a few points.

On Wednesday, Masud bin Habib of English department and Mujahidul Islam of Zoology department at CU were killed in a bloody violence between BCL and Shibir men.

While Shibir said both the victims were its members, BCL claimed one of them to be its activist. Campus sources said Masud was the general secretary of Shibir's Suhrawardy Hall unit while Mujahidul an activist.

At least 40 others, including CU Proctor Nasim Hasan,

were maimed

during the

festivities

.

Fearing further tension on the campus, the CU authorities shut the university till February 16 and ordered all resident students to vacate the halls by 11:00am yesterday. The halls were duly vacated, reports our CU correspondent.

Posted by: Fred || 02/10/2012 00:00 || Comments || Link || E-Mail|| [233 views] Top|| File under: Jamaat-e-Islami
Britain
Prince Harry set for Afghanistan return
[Daily Nation (Kenya)]

Britannia

's Prince Harry could return to Afghanistan, the Ministry of Defence said Thursday, after he qualified as an Apache attack helicopter pilot with a special award for his gunnery skills.

The 27-year-old -- the grandson of Queen Elizabeth II and third in line to the throne -- has completed 18 months of "intensive" training including a stint in the United States.

Harry received a prize for being the best co-pilot gunner at a dinner on Wednesday to celebrate the completion of training by around 20 pilots, St James's Palace said in a statement.

He was given a polished 30-millimetre round from an Apache cannon, mounted on a stand, at the dinner at Wattisham Air Station in Suffolk, eastern England, where he has been training.

Posted by: Fred || 02/10/2012 00:00 || Comments || Link || E-Mail|| [318 views] Top|| File under:
Caribbean-Latin America
Mexican Lt. Colonel to be tried for 2009 murders
For a map, click here For a map of Chihuahua state, click here

By Chris Covert

A Mexican Army lieutenant colonel held for murder since 2010 is going to trial for the 2009 execution of civilians during a security operation in Chihuahua state, according to Mexican news accounts.

Lt. Colonel of Infantry Alfredo Bravo Alcaraz has been in detention in a penal barracks near Mexico City since March of 2010, by order of a military judge.

A second officer, Second Captain Alberto Miguel Gutierrez has also been charged in the incident for failing to notify his superiors about the incident. The Second Captain was detail commander for the Immediate Reaction Force involved in the incident.

The incident took place near Nuevas Casas Grandes, Chihuahua on March 19th, 2009 where the Immediate Reaction Force detachment commanded by Second Captain Miguel Gutierrez had been dispatched to Pena Blanca with orders to arrest an unidentified member of La Linea, the enforcement arm of the Juarez Cartel. Along with the detachment came Lt Colonel Bravo Alcaraz, then deputy commander of the Mexican 35th Infantry Battalion, 5th Military Zone.

On the way to Pena Blanca soldiers in the detail observed a GMC Sierra pickup truck with two passengers, which began to maneuver off the road to flee the army convoy.

Lt. Colonel Bravo Alcaraz opened fire on the vehicle with an MP-5 submachine gun. Several other riflemen in the detail opened fire on the vehicle along with the colonel.

The driver was killed in the shooting. The passenger dismounted the vehicle and attempted to flee the scene but was caught by several soldiers.

The Lt.Colonel asked another officer, Lieutenant Cruz Violante why the captive civilian had been brought to him.

"Why do the motherf*ckers live? Take him and kill him here," said the Lt. Colonel Bravo Alcaraz.

Corporal Vincent Ramirez Marquez was then ordered by the Lt. Colonel to execute the civilian by shooting him in the forehead with his G3 rifle.

The pickup truck was set afire and then rolled into a ravine to make it appear the victims were killers who had run from the military.

Later, the detail arrived in Pena Blanca, but only managed to secure an AK-47 rifle and two vehicles.

The two vehicles, a Hummer SUV and and Mercedes Benz sedan were apparently requisitioned by Lt. Colonel Bravo Alcaraz and concealed from authorities. It is customary for Mexican military units in the field following an incident, whether it is an arrest or a shooting, to turn over all seized property to local prosecutors. The taking of prizes or booty by the Mexican military is forbidden.

Currently, civilian federal legal authorities are attempting to determine whether Lt. Colonel Bravo Acaraz will be tried in a civilian or a military court.

The military investigating incidents involving civilians is a source of protest for human rights groups in Mexico, which claim -- albeit without much evidence -- the military is less likely to prosecute soldiers for serious crimes in the conduct of their duties in the field.

A July, 2011 Supreme Court decision mandated that all incidents involving the military and civilians must be investigated and tried in civilian courts. A later unofficial public reinterpretation of the court decree left the disposition of cases that make it to federal court a judge's sole discretion. The presumption is that Mexican federal judges can determine whether the investigation and prosecutions were within federal law.
To read the original Rantburg.com report on the Mexican Supreme Court decision, click here and here.
Since that decision, three high profile cases involving civilians and allegedly involving military personnel have been sent to the Mexican federal courts system, but two of those cases may never be properly adjudicated due to the incompetence of the civilian judicial authorities and victims' refusal to accept military jurisdiction.

It seems clear by the announcement today that the case involving the 2009 Pena Blanca incident is already resolved, only the final disposition has yet to be determined.
Posted by: badanov || 02/10/2012 00:00 || Comments || Link || E-Mail|| [238 views] Top|| File under:
China-Japan-Koreas
Kim Jong-Un Dead? That's The Rumor
In the past two hours, Twitter has exploded with unsubstantiated rumors that the new North Korean dictator died in Beijing today and that a coup is underway in North Korea. All rumor of course, and one that appears to have been started on China's twitter-like platform Weibo. As the story goes, a couple assassins barged into Kim's room in Beijing and shot him, before being shot and killed themselves by bodyguards.

Twitter user ChristianJMay says the rumor is "based on news that a host of blacked out cars have descended upon embassy in Beijing, where he was visiting."

User Rocco_Castoro has a different source of information, tweeting "This just in: Kim Jong-un's cause of death was being force-fed hotdogs and having a basketball bounced off his head repeatedly for 20 hours."
Posted by: Beavis || 02/10/2012 14:50 || Comments || Link || E-Mail|| [245 views] Top|| File under:
Europe
'Life' sentence for man who killed US airmen at Frankfurt Airport
The man who opened fire on U.S. airmen at Frankfurt Airport last March in what prosecutors called a "personal jihad," was convicted of murder and was handed a life sentence. Arid Uka was found guilty on two counts of murder and three counts of attempted murder. He briefly smiled when the sentence was given.

Judges deciding the case found he bore "severe guilt" and should not be eligible for parole for more than 15 years. That's the harshest sentence allowed in Germany. How long Uka must serve before he is eligibility will be determined by a separate court after Uka has served about 14 years. He would likely serve 18-20 years.

Formerly an airport postal worker, the Kosovo Albanian reared in Frankfurt confessed during his initial court appearance in late August. He said he'd opened fire because he'd been misled by Islamist propaganda on the Internet. He said he was trying to stop American troops from raping Afghan girls after seeing a clip of the movie, "Redacted." That movie depicts the rape of an Iraqi girl and the murder of her and her family by U.S. troops.

Uka shot Senior Airman Nicholas Alden, 25, in the head as he stood outside a bus bound for Ramstein Air Base. Alden was a member of a unit of military police en route to a deployment in Afghanistan.

Uka then boarded the bus and shot the driver, Airman 1st Class Zachary Cuddeback, 21, in the temple. Both Alden and Cuddeback died instantly. Once aboard, Uka continued to fire.

Staff Sgt. Kristoffer Schneider, 25, was severely injured, with a bullet to the head that blinded him in one eye and has left him with numerous neurological problems. Senior Airman Edgar Veguilla also was injured, but told the court he'd made a complete recovery.

Staff Sgt. Trevor Brewer, 23, testified that Uka had shot twice point-blank at him, with "hate" in his eyes. The gun jammed, and Uka fled into the airport, with Brewer in pursuit. Uka was arrested by airport police.

This article starring:
Arid Uka
Posted by: ryuge || 02/10/2012 09:17 || Comments || Link || E-Mail|| [258 views] Top|| File under:
Home Front: WoT
Issa-Grassley's 2nd Deadline for Holder: Unseal Fast & Furious Wiretap Apps
Lots of news about Project Gunwalker today. First deadline, today, is here
"During your testimony before the Committee last week, you pledged to work with Congress to find a way to make the wiretap applications from the Fast and Furious investigation available for congressional review," Chairman Darrell Issa of the House Committee on Oversight and Government Reform, Rep. Patrick Meehan, and Ranking Member Charles Grassley of the Senate Judiciary Committee wrote in a letter to Attorney General Eric Holder yesterday.

"The contents of the wiretap applications are central in determining the level of involvement of senior Department officials during the pendency of Operation Fast and Furious," their letter continues.

Citing requirements to determine "legal sufficiency to make an application," they advise Holder "The federal wiretap statute describes what this legal sufficiency entails, requiring that the application include "a full and complete statement of facts and circumstances justifying the application."

They also remind Holder his testimony "that wiretap applications 'don't always go into all of the techniques that are used in a particular investigation'" falls far short of that standard.

"[A] wiretap application must include precisely this type of information in order to meet the legal sufficiency standard required by the Criminal Division in its review," they maintain. "Therefore, law enforcement officials would have to include these procedures, and possibly others, in the wiretap applications to meet the statutory requirement and obtain the Criminal Division's approval."
Posted by: Sherry || 02/10/2012 14:40 || Comments || Link || E-Mail|| [257 views] Top|| File under:
Project Gunwalker: Today's Deadline for Holder's Folks
On January 31, Chairman of the House Judiciary Committee requested that the Department contact the House Judiciary Committee by February 10 to arrange for the interviews of Mr. Wilkinson and Assistant Attorney General Breuer. (Key figures in Fast and Furious)

Full letter at link -- meet Mr. Wilkinson and Mr. Breuer, if you haven't already. PDF file
Posted by: Sherry || 02/10/2012 13:19 || Comments || Link || E-Mail|| [282 views] Top|| File under:
Project Gunwalker: Targets of Gun Sting were FBI Informers
Good summation of memo released from Issa and Grassley


Mexican cartel suspects targeted in the troubled gun-trafficking probe known as Operation Fast and Furious were actually working as FBI informants at the time, according to a congressional memo that describes the case's mission as a "failure."

The Bureau of Alcohol, Tobacco, Firearms and Explosives has acknowledged that guns were allowed into the hands of Mexican criminals for more than a year in the hope of catching "big fish."

The memorandum from staffers with the House Committee on Oversight and Government Reform says the FBI and Drug Enforcement Administration were investigating a drug-trafficking organization and had identified cartel associates a year before the ATF even learned who they were. At some point before the ATF's Fast and Furious investigation progressed -- congressional investigators don't know when -- the cartel members became FBI informants.

"These were the 'big fish,' " says the memo, written on behalf of Rep. Darrell Issa, R-Calif., and Sen. Charles Grassley, R-Iowa. "DEA and the Federal Bureau of Investigation (FBI) had jointly opened a separate investigation targeting these two cartel associates. ... Yet, ATF spent the next year engaging in the reckless tactics of Fast and Furious in attempting to identify them."

According to Issa and Grassley, the cartel suspects, whose names were not released, were regarded by FBI as "national-security assets." One pleaded guilty to a minor offense. The other was not charged. "Both became FBI informants and are now considered unindictable," the memo says. "This means that the entire goal of Fast and Furious -- to target these two individuals and bring them to justice -- was a failure."
Posted by: Sherry || 02/10/2012 13:08 || Comments || Link || E-Mail|| [300 views] Top|| File under:
India-Pakistan
Anthrax case hushed up?
[Dawn] Police have been denied access to evidence to investigate arrival of a packet containing anthrax at Prime Minister Secretariat and directed to keep away from the case, Dawn has learnt.

But after handing over the evidence, including the powder, to the Federal Investigation Agency (FIA), the Prime Minister Secretariat directed the agency to hush up the case, sources said.

They said the sender of the powder was identified as an associate professor of Sindh University, Jamshoro, who was also the sister of a serving senior police officer of Sindh.

She allegedly sent anthrax to Prime Minster Yousuf Raza Gilani


... Pakistain's erstwhile current prime minister, whose occasional feats of mental gymnastics can be awe-inspiring ...


on October 18 from the colony of the university. The registered (No 209) parcel also carried stamp of the associate professor.


Well, she certainly sounds brilliant...


The secretariat has already conducted an investigation into the issue during which it was revealed that the teacher had got the anthrax from a laboratory of the university and sent it to the prime minister without any lethal motive.


She's doing a study on anthropozoonosis and wants to see what happens when a prime minister ingests a toxin that's common in cows.


"The associate professor has some psychological problems," the sources added.


"Yer honor, my client's a lunatic!"


Though the PM Secretariat had approached the police and investigation agencies but now efforts are in progress to hush up the matter, the sources said.

They said the senior police officer was close to some leaders of the ruling political party, who convinced the secretariat not to take any legal action against the sender.
"Let's just keep this quiet, okay? She's loopier than a macrame overcoat!"
"So you're gonna send her to the nut house?"
"Well, no. She has a job and we need the money."
A senior FIA officer, when contacted, categorically denied that the agency was investigating the matter or had got the evidence. However,


nothing needs reforming like other people's bad habits...


he added, the agency's Sindh office might be working on it.


"I dunno. I ain't seen the memo."


A senior officer of the capital police said they had been asked to keep away from the investigation. The police registered the case on the complaint of the PM Secretariat but it has been kept away from the legal process necessary to investigate the case, he added.

The secretariat had also sent the sample of the powder to the Pakistain Council of Scientific and Industrial Research in Lahore, which confirmed the powder as anthrax.

The prime minister's

front man

Akram Shaheedi could not be contacted for comments as his cellphone was switched off.


The modern version of "not at home to callers", and it doesn't even require a butler.
Posted by: Fred || 02/10/2012 00:00 || Comments || Link || E-Mail|| [239 views] Top|| File under: Govt of Pakistan
US interference on Balochistan issue condemnable: Legislators
[Dawn] Senators from both sides of the divide on Thursday condemned the US Senate Committee on Foreign Relations for discussing the Balochistan



...the Pak province bordering Kandahar and Uruzgun provinces in Afghanistan and Sistan Baluchistan in Iran. Its native Baloch propulation is being displaced by Pashtuns and Punjabis and they aren't happy about it...


issue, and termed it as a direct interference in Pakistain's affairs.


No, my dears. When the US Senate moves from talk to ordering the president to act, then you will experience interference.

Raising the issue on a point of order Senator Raza Rabbani said that the US Senate Committee on Foreign Relations has no jurisdiction to call a hearing on any issue happening in Pakistain.

Rabbani said that there should be a clear message to the US from Pakistain Senate and the Government that such interference was intolerable.

He said that some foreign elements have joined hands to exploit the situation in Balochistan which is against the soverignity of an independent country.

"We cannot surrender our

illusory sovereignty

in the name of globalisation," he added. Senator Kalsoom Parveen was on the same page.

Posted by: Fred || 02/10/2012 00:00 || Comments || Link || E-Mail|| [258 views] Top|| File under: Govt of Pakistan
'Pakistan's air space being used for Nato supplies'
[Dawn] United States Ambassador to Pakistain Cameron Munter on Thursday revealed that supplies for the NATO


...the North Atlantic Treaty Organization. It's headquartered in Belgium. That sez it all....


forces active in neighbouring Afghanistan were still continuing through Pakistain's air space, DawnNews reported.

The relations between Washington and Islamabad had plunged to its lowest ebb after Pakistain stopped all NATO supplies to Afghanistan through its borders in backdrop of a NATO attack on a check post in Salala which claimed the lives of 24 soldiers.

Speaking to journalists here after attending a ceremony, Munter stressed the need for continuing talks between the US and Pakistain and said dialogue is necessary to resolve issues.

He expressed the hope that the ties between the two allies, which got strained after the NATO attack, would normalise soon.

Munter said that the US needs its allies' help for sustainable peace in Afghanistan. Peace would return to Afghanistan with the help of Pakistain and the US, he added.

Posted by: Fred || 02/10/2012 00:00 || Comments || Link || E-Mail|| [230 views] Top|| File under: Govt of Pakistan
Israel-Palestine-Jordan
High-tech Israeli Drone Crashes On Test Flight
A long-range Israeli drone capable of surveillance and bombing missions over Iran crashed Sunday near an Israeli air base during a test flight.

The Heron TP unmanned aircraft can stay aloft for 40 hours and has a range of 4,600 miles, the Israeli air force said. The distance between Iran and Israel is about 1,000 miles.

Gen. Ido Nehushtan, commander of the Israeli air force, said new technology on the drone was being tested when the aircraft crashed into an orchard near the Tel Nof air base outside Rehovot.

A preliminary investigation indicated that human error and a technical malfunction contributed to the accident, the air force said, adding that the investigation is ongoing.

According to military sources, a wing that fell off the drone had been fitted with a highly advanced navigational device that might have interfered with the aircraft's other flight systems.

The Israeli military's most advanced drone has a wingspan of 85 feet, nearly that of a Boeing 737, and a payload capacity of 2,200 pounds. It was developed by Israel Aerospace Industries.

Known as the Eitan in Israel, the drone has platforms for surveillance equipment and for firing rockets, and can be used in a variety of mission such as aerial refueling, jamming communications and relaying ground control in Israel to manned aircraft over a distant target.

Israeli officials reportedly have been considering a military strike on Iran to prevent the Islamic republic from making an atomic weapon, and the Eitan, which soars as high as 40,000 feet, would likely play a key role in an attack.

According to press accounts, the drone was used in a 2009 airstrike in Sudan against a Gaza-bound convoy carrying Iranian arms destined for the Hamas militant group.

The drone also is used reconnaissance missions over Lebanon and along the Egyptian border and to protect against sabotage of Israel's offshore natural gas installations.

Gen. Nehushtan said 25 percent of the air force's mission are carried out by drones.

A squadron of Eitans was inaugurated in December 2010 and is scheduled to become operational in coming weeks.
Posted by: Sherry || 02/10/2012 12:58 || Comments || Link || E-Mail|| [235 views] Top|| File under:
Palestinian Leadership Backs Fatah-Hamas Doha Deal
[An Nahar] The Paleostinian leadership on Thursday endorsed the latest agreement between the heads of Fatah and

Hamas, always the voice of sweet reason,

and called for preparations for elections to be speeded up.

Paleostinian President and Fatah head the ineffectual Mahmoud Abbas


... a graduate of the prestigious unaccredited Patrice Lumumba University in Moscow with a doctorate in Holocaust Denial...


and Hamas leader Khaled Meshaal inked an accord in Doha on Monday placing Abbas at the head of an interim government to supervise the run-up to elections later this year.

On Thursday, members of Fatah's Central Committee, the PLO Executive Committee and leaders of PLO-affiliated groups, gave "full support for the results of the Doha agreement," according to a statement read by the executive committee's secretary general,
Yasser Abed Rabbo.


... Paleostinian politician and a member of the Paleostine Liberation Organization's (PLO) Executive Committee. He holds an M.A. in economics and political science from the American University in Cairo.....


The leadership also urged Paleostinian electoral officials to push ahead with the registration of eligible voters in the West Bank,

Gazoo

and east Jerusalem and set a firm date for elections.

Under the terms of a reconciliation deal signed by Hamas and Fatah last April, presidential and legislative elections are due to be held by May of this year.

Posted by: Fred || 02/10/2012 00:00 || Comments || Link || E-Mail|| [272 views] Top|| File under: PLO
Syria-Lebanon-Iran
Russia accuses West of arming Syrian rebels
Russia said on Friday that the West was stoking the conflict in Syria by sending weapons to the opponents of Syrian President Bashar Assad.


My my, projecting a little, are we?



Posted by: g(r)omgoru || 02/10/2012 16:46 || Comments || Link || E-Mail|| [287 views] Top|| File under:
Syrian Opposition Talks Tactics in Qatar
[An Nahar] The opposition Syrian National Council gathered in Qatar on Thursday to prepare for meetings with regional blocs on their government's lethal crackdown on protests, an SNC

front man

told Agence

La Belle France

Presse.

The SNC executive committee talks come "before two important meetings, one for the Gulf Cooperation Council and another for the Arab League


...an organization of Arabic-speaking states with 22 member countries and four observers. The League tries to achieve Arab consensus on issues, which usually leaves them doing nothing but a bit of grimacing and mustache cursing...


," both of which are to take place on Sunday in Cairo, Mohammed Sarmini said.

The talks, which officially start on Friday, are to focus on "the situation on the ground in Syria" and ways to help rebel fighters, he told AFP.

Ahmed Ramdan, another SNC member, said the council will discuss means to increase support for "the defense capabilities of the youths in revolt and the Free Syrian Army," made up of army deserters.

The 22-member League suspended a month-old monitoring mission to Syria on January 28 because of the escalating violence.

The six Gulf Cooperation Council nations have decided to recall their envoys from Damascus


...Capital of the last remaining Baathist regime in the world...


and expel Syrian ambassadors from their countries.

On Wednesday, U.N. chief the ephemeral Ban Ki-moon


... of whom it can be said to his credit that he is not Kofi Annan...


launched the idea of sending to Syria a joint observer mission with

the vaporous Arab League

.

The pan-Arab bloc's secretary general, Nabil al-Arabi, said he had spoken to Ban about the proposed mission, which would include a U.N. envoy.

Posted by: Fred || 02/10/2012 00:00 || Comments || Link || E-Mail|| [239 views] Top|| File under: Govt of Syria
Assad cousin wins case to unfreeze Swiss millions
GENEVA -- A cousin of Syria's President Bashar Assad has won a legal bid to unfreeze (euro) 3 million ($4 million) held in bank accounts in Switzerland after convincing a Swiss court that the money had already been promised as part of a property deal before it was blocked.


They found all the cash in a lockbox. By sheer coincidence it was right next to the lockbox rented out to Saif al-Islam...

The decision last month by Switzerland's top criminal court is a victory for Hafez Makhlouf, who was added to a Swiss government sanctions list in September in response to Syria's brutal crackdown on opposition protesters.


In a just world Makhlouf would have a driving accident in the desert...

The verdict was first reported Thursday by Swiss news website 20min.ch and is available online.

Switzerland has blocked some 50 million Swiss francs ($55 million) linked to senior regime officials, including Assad.

The sanctions notice on Makhlouf says he is "involved in violence against demonstrators" and close to Assad's younger brother Maher, believed to be leading the crackdown against the opposition. The U.N. estimates more than 5,400 people have died in the crackdown over the past year.

Makhlouf lost a legal bid to gain entry to Switzerland last year to meet with his lawyer over the sanctions case. But in the latest verdict, the Federal Criminal Court agreed with Makhlouf's argument that the money he held in four Geneva bank accounts was designated for a property purchase in Syria made in April 2011, five months before the funds were frozen.

The Swiss Federal Prosecutors Office said in an email Thursday that it would not appeal the decision to Switzerland's supreme court.

Makhlouf's Swiss lawyer, Eric Hess, declined to comment.

Posted by: Steve White || 02/10/2012 00:00 || Comments || Link || E-Mail|| [232 views] Top|| File under:
Homs: Syria's 'Revolution Capital'
[An Nahar] The Syrian city of Homs, dubbed "the capital of the revolution," has been under siege by regime forces and suffered the heaviest losses in the country's 11-month uprising.

With Damascus
...The City of Jasmin is the oldest continuously-inhabited city in the world. It has not always been inhabited by the same set of fascisti...
the political capital and the northern city of Aleppo


...For centuries, Aleppo was Greater Syria's largest city and the Ottoman Empire's third, after Constantinople and Cairo. Although relatively close to Damascus in distance, Aleppans regard Damascenes as country cousins...


the main commercial hub, Homs with its 1.6 million residents in central Syria represents the country's industrial lifeline.

Activists say the relentless onslaught on the city by government troops that began early on Saturday has left at least 400 people dead despite widespread international condemnation.

The regime of
Hereditary President-for-Life Bashir Pencilneck al-Assad


Oppressor of the Syrians and the Lebs...


, which has repeatedly accused armed "terrorist" groups of fomenting the unrest, has sharply increased its use of tanks, helicopters, mortars, rockets and gunfire to attack civilians in Homs, according to U.N. rights chief Navi Pillay, citing local sources.

Entire areas of the Baba Amr neighborhood have been destroyed in the blitz, in what opposition activists say is a bid by the regime to pave the way for a tank-backed ground assault.

To the east and west of Homs are oil refineries and gas fields, a car assembly line for Iran's Khodro Company (IKPO) as well as a raft of other private industries.

Moreover, Homs is an important road junction, which sees transit goods arriving from the Mediterranean on their way through to Iraq.

But it also sits on a fault-line of sectarian tensions within Syria and is awash with weapons, making the anti-regime protests in Homs particularly significant.

Paradoxically, Homs is home to Syria's first military academy, established by the French in 1932, which trained officers at the forefront of the coup that brought the Baath party to power in 1963, including Assad's late father, Hafez.

Activists have accused the authorities of seeking to aggravate sectarian strife almost since the start of the uprising, pointing to a day in July when some 30 people from different confessional groups were reportedly killed.

The death

in jug

last April of a

Mohammedan

holy man

, Sheikh Faraj Abu Mussa, was blamed by the opposition on pro-regime militias, and a spree of sectarian and reprisal killings were also recorded in Homs in late September.

Sunnis consider themselves the true natives of the city and never took kindly to the mass influx of Alawites -- members of a Shiite sect to which Assad also belongs -- to Homs and its surrounding districts since the late 1960s.

Alawites were received with a mixture of contempt and jealousy, because they received far more government and public positions than Sunnis.

Posted by: Fred || 02/10/2012 00:00 || Comments || Link || E-Mail|| [267 views] Top|| File under: Govt of Syria
Who's in the News
46
[untagged]
7
Govt of Syria
4
Govt of Pakistan
2
Arab Spring
2
Boko Haram
1
al-Qaeda in Arabia
1
al-Shabaab
1
TTP
1
PLO
1
Jamaat-e-Islami
1
al-Qaeda in Europe
1
Govt of Sudan
1
al-Qaeda in Pakistan
Bookmark
E-Mail Me
The Classics
The O Club
Rantburg Store
Comments Spam
The Bloids
The Never-ending Story
Thugburg
RSS Links
Gulf War I
The Way We Were
Bio
Merry-Go-Blog
Hair Through the Ages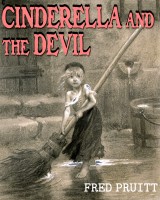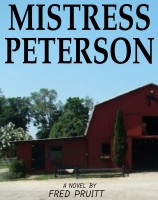 On Sale now!


A multi-volume chronology and reference guide set detailing three years of the Mexican Drug War between 2010 and 2012.

Rantburg.com and borderlandbeat.com correspondent and author Chris Covert presents his first non-fiction work detailing the drug and gang related violence in Mexico.

Chris gives us Mexican press dispatches of drug and gang war violence over three years, presented in a multi volume set intended to chronicle the death, violence and mayhem which has dominated Mexico for six years.
Click here for more information


Meet the Mods
In no particular order...


Steve White
Seafarious
Pappy
lotp
Scooter McGruder
john frum
tu3031
badanov
sherry
ryuge
GolfBravoUSMC
Bright Pebbles
trailing wife
Gloria
Fred
Besoeker
Glenmore
Frank G
3dc
Skidmark
Alaska Paul



Better than the average link...



Rantburg was assembled from recycled algorithms in the United States of America. No trees were destroyed in the production of this weblog. We did hurt some, though. Sorry.
54.162.163.181