Afghanistan
Taliban: Mullah Obaidullah died in Pakistan in 2010, Paks maybe dunnit
Former Taliban Defence Minister, Mullah Obaidullah Akhund, had died on March 5th 2010 due to a heart attack in one of the Pak prisons in Bloody Karachi


...formerly the capital of Pakistain, now merely its most important port and financial center. It may be the largest city in the world, with a population of 18 million, most of whom hate each other and many of whom are armed and dangerous...


, Taliban confirmed on Monday.

Mullah Obaidullah Akhund was captured on January 3rd 2007 by Pak security forces in Quetta city of Pakistain.

He served as the Taliban's Defence Minister from 1996 to 2001. Taliban's government was toppled by US-led operation in 2001 after deadly attacks targeted World Trade Centre and the Pentagon.

Details of the controversial death of Mullah Obaidullah Akhund, are still unclear, Taliban said in a statement. The statement called on Pak officials to provide full details about the death. His death might have occurred due to torture at the prison or an heart attack, the Taliban added.

Several high ranking Taliban officials have been captured by Pak security forces which made landmarks in the fight against insurgency.

Taliban who are accused of having strong ties with al-Qaeda have lost their key leaders in Afghanistan and Pakistain since the start of NATO


...the North Atlantic Treaty Organization. A single organization with differing goals, equipment, language, doctrine, and organization....


-led mission in Afghanistan. Most of the Taliban leaders have been killed in US drone strikes in

Wazoo

area of Pakistain where hideouts of most of the Taliban and other

beturbanned goon

groups exist.
Posted by: || 02/13/2012 12:16 || Comments || Link || E-Mail|| [242 views] Top|| File under:
Caribbean-Latin America
Venezuelans vote to choose Chavez's challenger
CARACAS: Venezuelans lined up to vote on Sunday in the country's first-ever opposition presidential primary, choosing a single challenger they hope will have what it takes to finally defeat President Hugo Chavez after 13 years in office.

Opposition supporters seemed less interested in the proposals put forth by the five candidates competing in Sunday's vote than their chances of defeating Chavez in October's looming presidential election. The outcome will set the stage for what many are billing as the most anticipated presidential vote since Chavez's first triumph in 1998, and Venezuelans on both sides of the nation's political gap are eager to see who will emerge as the challenger.

For government foes, the primary results are vital to their efforts to unseat Chavez, an aim for which many have been yearning for more than a decade, and it appears to be a daunting task.

Chavez, however, proved himself a tireless campaigner as he easily sailed to election victories in 1998, 2000 and 2006. As the election season heats up, Chavez has said he's itching for a fight. During public events and marathon televised addresses, Chavez insists it doesn't matter who emerges as the opposition's candidate because he's confident none of his rivals are capable of beating him. He repeatedly taunts would-be challengers, portraying them as agents of Venezuela's wealthy elite and Washington.

"These candidates are the empire's candidates," Chavez told thousands of supporters at a rally this month in Catia, which is a government stronghold. "We are going to give the unpatriotic bourgeoisie a beating."

Many in Catia have benefited from Chavez's social programs, which the government says are improving living conditions for the country's poor majority.

Capriles has narrowed the gap behind Chavez to single digits in recent polls and is leading the opposition pack with about 40 percent support. Perez was trailing Capriles by about 10 percentage points in pre-election polls, with three other candidates garnering modest support.

Several voters said they're optimistic the primary winner will have a strong shot at beating Chavez because the opposition is more united than in the past.

Presidential contender Maria Corina Machado, a congresswoman who has taken a hard line against Chavez, said she had heard from some government employees that they were afraid of possible repercussions if they vote.

"Don't be afraid," Machado said on television as she arrived to cast her ballot. "The government isn't going to know how you voted, but your children will and you will know for the rest of your life."

Despite lingering differences, the opposition candidates, along with many of their supporters, will likely throw their support behind whoever the winner is, driven by the conviction that Chavez's challenger will need an active, unified opposition movement backing him, said Michael Shifter, president of the Inter-American Dialogue, a Washington-based think tank.

"The opposition is more unified than it has been in many years," Shifter said. "To have a good chance of defeating Chavez, the losers in the primary election will not only have to unite behind a single candidate, but will have to do so enthusiastically and energetically."

Nonetheless, even some of Chavez's most fervent foes are skeptical a unified opposition movement will be enough to oust Chavez. Many voters said they think it will be key for Chavez's challenger to target poor voters and also not to take an overly hard line against Chavez, because such an approach hasn't worked well in the past.

Chavez endears many Venezuelans with his folksy, humorous personality, and gained millions of backers by starting social programs for the poor, building low-income housing, offering low-interest loans to cash-strapped farmers and confronting the United States — a proven means of boosting nationalistic sentiment among citizens and the country's leftists.

But he's also given adversaries many reasons to loathe him: His government's expropriations of buildings, parking lots and farmland have angered many Venezuelans who claim private property rights have been violated. The president's failure to tackle rampant crime has angered relatives of tens of thousands of murder victims. Others accuse Chavez of wasting this oil-rich country's wealth during years of high world prices on populist programs and regional efforts to win political support, rather than helping the country develop.

And his crude manner of dealing with critics irks Venezuelans who recall the days when political opponents were seen as rivals rather than enemies.
Posted by: Steve White || 02/13/2012 00:00 || Comments || Link || E-Mail|| [323 views] Top|| File under:
Home Front: WoT
Project Gunwalker: Issa Blinks on Holder's Deadline, to No Date
For nearly a year now, House Oversight Committee Chair Darrell Issa (R=CA) and Attorney General Eric Holder have locked horns over Operation Fast and Furious. Throughout this time we have seen heated exchanges between the two during Congressional hearings, watched the DOJ's narrative change more than once, and wondered why Holder has thus far been allowed to dictate the speed at which the committee can investigate him.

As of late, when Holder dug in and simply refused to the turn over the documents the House Oversight Committee subpoenaed, the contest between he and Issa turned into nothing less than a battle of wills. And Issa upped the ante when he drew a line in the sand and gave Holder until 5 pm on February 9th to comply with the subpoenas or face charges of contempt of congress.

And so they squared off, and for any of you who wondered which man would blink first the answer has been revealed—Issa blinked, and gave Holder & Co. a time extension for turning over the documents.

Keep in mind, that throughout the time the back and forth has been taking place, the DOJ has given the House Oversight Committee just 6,000 documents, but they've provided their internal IG with 80,000 plus. The bottom line: time hasn't been the issue, rather, the refusal to comply has. Nevertheless, Issa has given in and provided Holder with more time anyway.

And to make matters worse, as of today the extension has no time limit on it.

So as it stands, Holder has from now till the cows come home to play it his way.
Posted by: Sherry || 02/13/2012 14:01 || Comments || Link || E-Mail|| [349 views] Top|| File under:
India-Pakistan
Accused brigadier's father urges govt to release him
[Dawn] The father of an army brigadier against whom the army initiated court martial proceedings has requested the government to hold an inquiry into his son's arrest and direct the concerned authorities to release him.

Brig Ali Khan and four other officers were

jugged

in May, 2011 for suspected links to Hizbut Tahrir.


...an al-Qaeda recruiting organization banned in most countries. It calls for the reestablishment of the Caliphate...


Brig Khan was working at the army's headquarters in Rawalpindi at the time of his arrest.

Former army official Mehr Khan in his letter written on Feb 11 to Defence Secretary Nargis Sethi expressed concern


...meaning the brow was mildly wrinkled, the eyebrows drawn slightly together, and a thoughtful expression assumed, not that anything was actually done or indeed that any thought was actually expended...


s for his son's life and requested the concerned authorities to issue his release orders.

The letter said that Brig Khan was perturbed over the May 2 attack in Abbottabad


... A pleasant city located only 30 convenient miles from Islamabad. The city is noted for its nice weather and good schools. It is the site of Pakistain's military academy, which was within comfortable walking distance of the residence of the late Osama bin Laden....


and during a meeting at the General Head Quarters (GHQ) raised serious questions over the incident.

He also suggested during the meeting that all senior officers of the army should return plots and agricultural lands, it added.

The letter claimed that he was

placed in long-term storage

after the meeting and kept in solitary confinement.

The letter further indicated that he suffered a heart attack and alleged that he was not given proper medical treatment.

Posted by: Fred || 02/13/2012 00:00 || Comments || Link || E-Mail|| [251 views] Top|| File under: Govt of Pakistan
Govt warned against restoring NATO supplies
KARACHI — Leaders of religio-political alliance on Sunday vowed that Nato supplies would not be allowed to resume at any cost and urged the masses to lay siege to Parliament House on February 20, during a rally attended by thousands at Bagh-e-Qaid in Karachi.

The speakers also demanded immediate end to drone attacks, have relations with United States on equal terms, release of Dr Aafia Siddiqui and measures to solve the worsening situation in Balochistan.


No, no, no, and who cares?

The 44-party alliance top leaders including Jamat-e-Islami's (JI) Syed Munawar Hassan, Jamiat Ulema Islam's (JUI) Maulana Samiul Haq, Jamaat-ud-Daawa Amir Hafiz Mohammed Saeed, Sheikh Rashid and Ejazul Haq addressed the gathering and all of them condemned 'foreign meddling' in the country. They warned against the possible reopening of the Nato supply and PPP-led government's policies leading to corruption and rampant inflation.
Posted by: Steve White || 02/13/2012 00:00 || Comments || Link || E-Mail|| [323 views] Top|| File under:
Gilani says charges against president 'politically motivated'
ISLAMABAD: Prime Minister Yusuf Raza Gilani, in an interview broadcast on Saturday, said corruption charges against Pakistan's president were "politically motivated" and that the president had immunity as head of state.

In the wide-ranging interview with Al Jazeera television, he also criticized US drone attacks on militants near the Afghan border as counterproductive and said Pakistan never authorized them. Pakistan, he said, backed any Afghan-led peace plan to establish peace in the neighboring country and in no way supported Taleban insurgents.

Gilani's statements were aired on the eve of a hearing at which the premier faces indictment for contempt of court over his refusal to request the reopening of corruption cases against President Asif Ali Zardari, co-chairman of the premier's Pakistan People's Party (PPP).

"There had been a lot of cases against him, and they were all politically motivated," Gilani said, referring to Zardari. "He has got immunity. And he has not got immunity only in Pakistan, he has transnational immunity, even all over the world."

Asked if he would rather resign for the sake of the president, Gilani said if convicted of contempt, he would automatically lose office, so there was no need for him to quit.

Monday's expected indictment of Gilani pushes Pakistan's political crisis into a new phase. It is unlikely to lead to the fall of the government, but will continue to paralyze the country and further empower its military, analysts say.

"The Court is neither likely to trigger a collapse of the PPP government nor lead to military intervention," wrote Shamila Chaudhary in an analysis for Eurasia Group. "But the judiciary will remain a critical factor in Pakistani politics for the duration of the election cycle that ends in February 2013."

The civilian-judicial confrontation stems from thousands of old corruption cases thrown out in 2007 by an amnesty law passed under former military president Pervez Musharraf. Zardari is its most prominent beneficiary and the main target of the court, which voided the law in 2009 and ordered the re-opening of cases accusing the president of money laundering using Swiss bank accounts.

Gilani and his advisers have refused to ask the Swiss to reopen the cases. The prime minister had appealed the court's decision to charge him with contempt, but on Friday that appeal was dismissed, paving the way for the indictment.

"There's no way Zardari will allow his party to write a letter that will incriminate him in any significant way," said Najim Sethi, editor of the weekly Friday Times. "And that's exactly what the Supreme Court wants."

The continued defiance could benefit the PPP ahead of a widely expected lower-house election in October, said Salman Raja, a Supreme Court lawyer and constitutional expert. Raja said any proceedings against Gilani would likely take until July and result in a short jail sentence -- "no longer than a week or 10 days."

The party could then campaign on the notion of a biased court doing the work of the military and "persecuting an elected prime minister, and that rhetoric gets reemphasized."

But a PPP win could be a Pyrrhic victory. Infighting and confrontations with the military have consumed the nuclear-armed country in recent years, preventing it from addressing poverty and other economic ills or containing a rampaging insurgency that is endangering the US-led war effort in Afghanistan.

"It's a creeping kind of a coup," Raja said. "Effectively they've crippled the government."
Posted by: Steve White || 02/13/2012 00:00 || Comments || Link || E-Mail|| [238 views] Top|| File under:
Israel-Palestine-Jordan
Arab League Backs Palestinian Call for Peace Conference
This is like a tree falling in the forest, but nobody hears.

[An Nahar] Arab foreign ministers meeting in Cairo on Sunday supported a Paleostinian request for an international peace conference aimed at reaching a comprehensive solution to the Israeli-Paleostinian conflict.

In a statement after talks, they stressed "the importance of holding an international peace conference on the Paleostinian issue."

The international meeting would seek "an end to the occupation of Paleostinian territories and to reach a comprehensive solution to the issues of borders, security, Jerusalem and refugees based on the Arab peace initiative."

The statement came after Paleostinian President the ineffectual Mahmoud Abbas


... a graduate of the prestigious unaccredited Patrice Lumumba University in Moscow with a doctorate in Holocaust Denial...


addressed the Arab League


...an organization of Arabic-speaking states with 22 member countries and four observers. The League tries to achieve Arab consensus on issues, which usually leaves them doing nothing but a bit of grimacing and mustache cursing...


's Follow-Up Committee, which tracks Israeli-Paleostinian peace efforts.

The League statement also called on its members to contribute financially to support the Paleostinian Authority with $100 million a month.

The 22-member body said the funds were needed "in light of the financial strain on the Paleostinian leadership and Paleostinian people, with Israel not transferring the rightful money of the Paleostinian Authority."

Posted by: Fred || 02/13/2012 00:00 || Comments || Link || E-Mail|| [244 views] Top|| File under: Palestinian Authority
Paleo unity deal faces big hurdle
RAMALLAH, West Bank - A mounting rebellion by Hamas leaders in Gaza against a breakthrough power-sharing agreement with ineffectual Palestinian President Mahmoud Abbas highlights a potentially fatal flaw -- the deal never spelled out how the Western-backed leader can take charge again in Gaza, the territory he lost to a violent takeover by the Islamic militants.

Former bitter foes Abbas and Khaled Mashaal, Hamas' top leader in exile, signed the Qatar-brokered deal in Doha last week, saying they are committed to a true partnership. As part of the agreement, Abbas is to head an interim unity government that replaces rival administrations in the West Bank and Gaza and leads the Palestinians to general elections.

Abbas needs to strike a delicate balance to make it work. The Palestinian leader has to satisfy international demands that the interim government -- to consist of politically independent technocrats -- not be a front for Hamas, shunned by the West as a terror group. If it is seen as too close to Hamas, the Palestinians would likely lose hundreds of millions of dollars in Western aid.

At the same time, he risks sabotage from Hamas leaders in Gaza if he tries to strip them of too much of their power. In the nearly five years it ruled the territory, Hamas hired some 40,000 civil servants and security forces, many of them supporters of the movement, while 62,000 troops and civil servants forced out by the 2007 takeover -- many of them pro-Abbas -- are waiting to return to their old government jobs.


Sounds like you boys can't work together. Too bad, so sad. Might as well go back to killing each other. The Zionists can help with that...

They'll take it in turns to go without pay? Because there isn't the funds to meet current expenses -- donor fatigue and the fragile situation in Europe, donchaknow.

Gaza leaders of Hamas have voiced their misgivings in increasingly strident tones. The Hamas bloc of legislators last week said the deal is illegal because Abbas cannot serve as both president and prime minister.

On Saturday, the Hamas strongman in Gaza, Mahmoud Zahar, complained that Mashaal did not consult with other leaders in the movement before signing the deal and that the decision-making Shura Council should meet to correct what he termed a mistake.

"We feel there is a real crisis concerning the Doha agreement, and that this problem should be resolved within the institutions of the movement," he said in comments published by the Egyptian news agency MENA.

Across the board, Hamas lawmakers in the Abbas-run West Bank rushed Sunday to support the agreement, siding with Mashaal against the Gaza rebels. "Reconciliation is our strategic choice and we should go for it without hesitation." said Hamas legislator Mona Mansour.

Such public airing of disagreements is rare for tightly organized Hamas, a Gaza offshoot of the Muslim Brotherhood, the pan-Arab movement that scored post-Arab Spring election victories in Egypt and Tunisia. It is still unclear whether the internal dispute is only about protecting Hamas' interests in Gaza or also the change in direction recently advocated by Mashaal.

The unity deal, first reached in principle last year, was made possible by a narrowing of the political differences between Hamas and Abbas, said Mustafa Barghouti, an independent from the West Bank who has played a key role in reconciliation.

Mashaal, while not formally renouncing violence, has embraced the idea of "popular protests" against Israeli occupation as a gesture to Abbas, Barghouti said. And while Hamas has long opposed Abbas' talks with Israel on the terms of a Palestinian state, Abbas now seems to have given up hope he can reach a deal with the current rightist Israeli government.

Israel, which has refused to halt construction, has condemned the reconciliation. A text message statement from the office of Israeli Prime Minister Benjamin Netanyahu said that Abbas' insistence on a settlement freeze meant he was "turning his back to peace."

"Instead of entering a negotiation that will bring an end to the conflict, (Abbas) prefers to align himself with the Hamas terror group, the same Hamas that embraces Iran," it said.

Progress on reconciliation has been slow, a sign of continued distrust. Hamas complained that West Bank security forces loyal to Fatah have reneged on promises to release dozens of Hamas prisoners, and that only a few were freed. Election officials say that in apparent retaliation, Hamas in Gaza prevented them from trying to update voter records ahead of the planned votes for president and parliament.

Following last week's agreement, Abbas is to put together his transition government. He says however he does not want to announce the composition of his government until he is sure he can hold elections -- a task complicated by ensuring his elections commission can work in Gaza and in Israeli-annexed east Jerusalem.

Once a unity government is in place, Abbas' biggest challenge would be to establish a single security service out of two rival forces. In the West Bank, many of Abbas' forces have undergone training by the U.S. and have cooperated with Israel in reining in Hamas, while the Hamas government in Gaza, with a force of 18,000, receives funding from Iran. Last year's initial unity deal called for a gradual blending of the security forces, but did not say how much of that would take place before general elections. However, the West might balk if troops closely linked to Hamas continue to control Gaza.

Abbas might also be held responsible by Israel if smaller militant groups tolerated by Hamas continue to fire rockets from Gaza at Israel from time to time. In recent years, Israel has praised the level of security cooperation it has received Abbas in the West Bank, and a loss of a good working relationship with Israel could make it very difficult to run a Palestinian entity that is still very dependent on its neighbor.

The delicate reconciliation arrangements seem to require an extraordinary amount of good will from Hamas leaders in Gaza -- and that seems in short supply.
Posted by: Steve White || 02/13/2012 00:00 || Comments || Link || E-Mail|| [255 views] Top|| File under:
Voting with their feet
In the midst of a triumphal Ynet editorial going on about how current events around the Middle East demonstrate that it never was about Israel, comes this tidbit

:When the entire Mideast is burning, the Palestinian issue comes off the agenda. This is the reason why international networks such as CNN or France2 are leaving Israel at this time or closing down their offices. The Israeli conflict is not longer a story, with the focus shifting to Damascus, Cairo and Tripoli.

Posted by: trailing wife || 02/13/2012 00:00 || Comments || Link || E-Mail|| [239 views] Top|| File under:
Southeast Asia
HRW and Amnestia Intl denounce Malaysia for deporting tweeter
Malaysia's government on Monday defended its decision to deport a young Saudi journalist
23 year old Hamza Kashgari, a muslim of Uyghur descent who, on Feb 10, tweeted the following,

"On your birthday, I will say that I have loved the rebel in you, that you've always been a source of inspiration to me, and that I do not like the halos of divinity around you. I shall not pray for you.
On your birthday, I find you wherever I turn. I will say that I have loved aspects of you, hated others, and could not understand many more.
On your birthday, I shall not bow to you. I shall not kiss your hand. Rather, I shall shake it as equals do, and smile at you as you smile at me. I shall speak to you as a friend, no more."

who may face persecution at home for allegedly insulting the Prophet Muhammad on Twitter.


HRW view


Human Rights Watch slammed Malaysia's failure to respect human rights. It said Kashgari was kept incommunicado and denied access to lawyers and the U.N. refugee agency. Police also told lawyers that Kashgari was still being held after he already had been forced on a plane, it said.

"By its actions, the ministry of home affairs once again showed that it believes rule of law is whatever it says and that it is more than willing to be totally opaque in its operations to maintain its flexibility to do what it wants when it wants," said Phil Robertson, its Asia deputy director.

"If he (Kashgari) faces execution back in Saudi Arabia, the Malaysian government will have blood on its hands," he said.


Amnesty Intl view


Amnesty International has called Kashgari a "prisoner of conscience."
Posted by: lord garth || 02/13/2012 04:19 || Comments || Link || E-Mail|| [328 views] Top|| File under:
Panel approves compensation for victims in southern Thailand
A government-appointed committee set up to compensate and rehabilitate people affected by violence in the strife-torn deep South has resolved to pay up to 7.5 million baht in compensation each to families of those killed during eight years of violence. The committee on rehabilitation of people affected by southern violence yesterday approved a compensation package for affected people, including families of dead victims, the injured and the suspects.

It sounds to me like most of the people getting compensation will be victims of the people fighting the insurgency in southern Thailand.

"Families of authorities killed in the violence are not entitled to compensation this time, but consideration will be made later, under the same framework," according to the article. What does any of this spending do to finish off the insurgency?
Posted by: ryuge || 02/13/2012 00:00 || Comments || Link || E-Mail|| [231 views] Top|| File under:
Syria-Lebanon-Iran
Breaking: Iran's 'Fordow' Nuke Plant Now Fully Operational
According to Mehr News Agency, sources within Iran revealed that there will be an announcement in a few days that the previously secret nuclear site, the Fordow nuclear enrichment facility, is now fully operational and enriching uranium at a 20% level.

The world learned about the existence of this site in 2009 when the Iranians disclosed it to the IAEA right before President Obama, Prime Minister Gordon Brown of the United Kingdom, and President Nicolas Sarkozy of France made statements at the G-20 summit in Pittsburg that referenced the secret Iranian site.

The site is built deep into a mountain on a Revolutionary Guards' base near the city of Qom.

The Iranian leaders had intended to transfer much of their low-enriched uranium stock from Natanz to Fordow and to start the process of enrichment at a much higher level with protection against any attack.

It is reported that the site cannot be destroyed even with the current bunker-buster bombs kept in the U.S. military's arsenal.

It should be noted that the Fordow facility can only house 3,000 centrifuges, and is therefore useless for providing fuel for a nuclear power plant. The only purpose is for clandestine use or for making a nuclear bomb. It is also important to note that enriching uranium to the 20% level is 9/10 of the way to weaponization.

Posted by: Beavis || 02/13/2012 08:44 || Comments || Link || E-Mail|| [317 views] Top|| File under:
Iran moves to ban stoning
Iran has issued major reforms to its penal code that ban death by stoning and forbid the execution of minors.
Local Iranian media reports that the changes were approved by the guardian council, a body tasked with ensuring that the country's judicial laws do not contravene Islamic law.

The legislation now requires only the signature of the president to be enshrined into law.

Prior to the reforms, Iran has the record for executing more juveniles than any other country in the world. A report published human rights group Human Rights Watch earlier this year stated that more than a hundred children are currently on death row. Most are not executed until they turn 18.

Stoning is usually reserved for men and women found guilty of adultery. At least 99 people have been stoned to death in Iran since 1980.

Drewery Dyke, an expert on Iran at Amnesty International, warns that due to quirks of the Iranian legal system, the reforms are not as clear cut as they appear.
"Execution is a specific legal concept in Iran. Punishment for murder in Iran under Islamic law is termed 'retribution of the soul'," Mr Dyke explains, adding that children may still be killed if charged with murder.

"Similarly with stoning, they have removed the punishment of stoning for adultery but we still don't know what manner of punishment will be proscribed in the new law. There is more to his than meets the eye – the reforms do allow for a backdoor application of stoning."

Execution sentences are routinely meted out for crimes of murder, homosexuality, adultery, drug smuggling, espionage and any perceived disruption to the economic and civil wellbeing of the country.
Posted by: tipper || 02/13/2012 06:59 || Comments || Link || E-Mail|| [246 views] Top|| File under:
Second corvette enters sevice with Caspian Flotilla
By Chris Covert

A second Buyan class corvette has entered service with the Russian Caspian Flotilla, according to web reports.

The RFS Volgadonsk entered service with the Caspian flotilla to join her sister ship, the Astrakhan, which entered service September, 2006.

The Buyan class has the tonnage of a corvette at 550 tons, but is classified by the Russian Navy as a small artillery ship. It is the second largest combat ship inn the Caspian Flotilla with one Gepard class frigate, the Tartarstan at 1450 tons, being the largest.

The Buyan class is armed with one 100mm autocannon, two 30mm AK-630 autocannons, one 40 A-215 "Grad-M" artillery rocket system. One more ship, the Mahachkala is slated to join the other two in the flotilla in December, before two modified and heavier Buyan-M Tornado class ships are expected to be complete.

The modified Buyan-M class will be heavier at 950 tons and will replace the artillery rocket launchers with eight SS-N-27 (Kalibr) anti-ship missiles with a vertical launch tube. Two of the newer design, the Uglich and the Grad Sviyzhsk are due to join the Caspian Flotilla, the Uglich this year.

This ambitious launch plan for the Buyan follows the Russian navy program to begun building as many as 30 surface combatants by 2014.

The Buyan carries a heavier armament with the 10mm naval gun, but the addition of the antiship missile system will change its role.

The Buyan class as an artillery ship could be used in counterterrorism and coastal operations, but it would need either air cover or a missile boat for cover against light Iranian missile boats. Both the Russian navy and the Russian air force have an airfield in Dagestan to serve the needs of its ships at sea.

The heavier Buyan-M class should be an effective counter to the newest addition to the Iranian navy in the Caspian fleet, the Moudge class, which entered service in 2010 in the Caspian Sea. The Iranians classify that ship as a light frigate at 1420 tons, although it could be classified as a heavy corvette.

The Moudge ship, named the Jamaran, carries lighter armaments than its Russian counterparts with four C-802 anti-ship missiles, one 76mm Fajr-27 naval gun, one 40mm Fath-40 AAA gun, two 20mm cannons, four SM-1 SAMs and two triple 324mm torpedo launchers.
Posted by: badanov || 02/13/2012 00:00 || Comments || Link || E-Mail|| [241 views] Top|| File under:
Qassem Lauds Army Deployment in North, Stresses Government Provides Stability
[An Nahar] Hizbullah deputy leader Sheikh Naim Qassem



... the Grand Vizier of the Hezbullies...


on Sunday hailed the army for "protecting the Lebanese border" and rejected alleged efforts to transform

Leb

into a launchpad for settling political scores.

During a ceremony held in the Ghobeiri neighborhood of Beirut's southern suburbs, Qassem "saluted the Lebanese army that is safeguarding the Lebanese border, particularly in the northern areas."

His comments came amid large-scale criticism by the March 14


Those are the good guys, insofar as Leb has good guys...


-led opposition of what it called raids carried out by the army in northern towns and villages.

The coalition says the military leadership decided to deploy troops in the North to arrest

gunnies

allegedly belonging to the rebel Free Syrian Army which is fighting Syria's government troops.

"We reject to transform

Leb

into a launchpad for attacks against others, a place where to score political gains or implement the projects of the United States and Israel," the Hizbullah secretary-general said.

Turning to the government crisis, he reiterated that "it was in everybody's interest to continue (the work) of the cabinet that has provided political and security stability to

Leb

."

He urged it to resume sessions and resolve its problems calmly away from the media glare.

President Michel Suleiman


...before assuming office as President, he held the position of commander of the Leb Armed Forces. That was after the previous commander, the loathesome Emile Lahoud, took office as president in November of 1998. Likely the next president of Leb will be whoever's commander of the armed forces, too...


suspended cabinet sessions on Feb. 1 upon the request of Premier
Najib Miqati after he bickered with Free Patriotic Movement


Despite its name a Christian party allied with Hizbullah, neither free nor particularly patriotic...


ministers on posts in state institutions.

Miqati is insisting not to call for government sessions unless he receives assurances from the ministers that the cabinet would be productive.

Posted by: Fred || 02/13/2012 00:00 || Comments || Link || E-Mail|| [253 views] Top|| File under: Hezbollah
Saniora: Those Accusing Mustaqbal of Armament Trying to Justify Their Own
[An Nahar] Head of the Mustaqbal


... the Future Movement, political party led by Saad Hariri...


parliamentary bloc, ex-PM Fouad Saniora, on Sunday strongly condemned the latest deadly

festivities

in the northern city of Tripoli


...a confusing city, one end of thich is located in Lebanon and the other end of which is the capital of Libya. Its chief distinction is being mentioned in the Marine Hymn...


, stressing that the Mustaqbal Movement rejects "any act that could lead to unrest or a civil strife among the Lebanese, from whichever side it comes."

Hitting back at those accusing Mustaqbal of arming itself, Saniora said "those voicing these remarks are trying to justify their armament and possession of arms," noting that the movement is "against any form of armament" and that it wants the state to be in full control of security in the country.

"The possession of arms must be exclusively limited to the Lebanese state, and when we demand that we are also practicing it ourselves and we call on others to practice it," Saniora told a Mustaqbal delegation at his Sidon office.

A ceasefire was announced on Saturday between the rival Tripoli neighborhoods of Bab al-Tabbaneh and Jabal Mohsen under the army's sponsorship after fierce

festivities

that erupted Friday killed and

maimed

a number of civilians and troops.

The Sunni-majority coastal city has in the past few years been the scene of intense

festivities

between Sunni supporters of the anti-Syrian opposition and Alawite

Moslem

s loyal to a Hizbullah-led alliance backed by Iran and Syria.

Syrian
Hereditary President-for-Life Bashir Pencilneck al-Assad


Before going into the family business Pencilneck was an eye doctor...


, who is fighting an unprecedented revolt against his regime, hails from the Alawite community, an offshoot of Shiite Islam.

Also on Saturday, Rifaat Eid, deputy head of the Arab Democratic Party which is politically and militarily in control of Jabal Mohsen, accused Mustaqbal of operating an arms depot in the Tripoli neighborhood of Abi Samra which saw a deadly accidental blast on Friday.

In remarks to An Nahar daily on the seventh anniversary of ex-PM Rafik Hariri's 2005

liquidation

and a year after former PM Saad Hariri
Second son of Rafik Hariri, the Leb PM who was assassinated in 2005. He has was prime minister in his own right from 2009 through early 2011. He was born in Riyadh to an Iraqi mother and graduated from Georgetown University. He managed his father's business interests in Riyadh until his father's

liquidation

. When his father died he inherited a fortune of some $4.1 billion, which won't do him much good if Hizbullah has him bumped off, too.
's government was toppled, Saniora said: "The March 8 experience in power led to a failure after another."

"The experience with the government of Hizbullah says that it succeeded in spreading misery, poverty, confusion, economic regression, political failure and nothing more," he said, adding "the Lebanese want results."

He also accused the Hizbullah-led March 8 coalition of being involved in several scandals such as alleged violations carried out by the energy and telecommunications ministries and the rejection of Labor Minister Charbel Nahhas to sign the transportation allowance decree linked to a recent official wage hike.

Posted by: Fred || 02/13/2012 00:00 || Comments || Link || E-Mail|| [246 views] Top|| File under: Hezbollah
Fordo nuclear enrichment facility fully operational soon
Informed sources in Tehran say that the Fordo enrichment facility will become fully operational over the next few days, Mehr news reported.

In early January, the news agencies reported that Iran has started enriching uranium at the subterranean Fordo nuclear site.

President Mahmoud Ahmadinejad announced on Saturday that new nuclear achievements will be unveiled in the coming few days.
Posted by: Steve White || 02/13/2012 00:00 || Comments || Link || E-Mail|| [316 views] Top|| File under:
Iran blocks email, restricts net access
TEHRAN - Iran has further restricted access to the Internet and blocked popular email services for the past few days, in a move a top lawmaker said could "cost the regime dearly," media reports said on Sunday.

Millions of Iranians have been unable to log onto their accounts on popular email websites such as Google's Gmail, Yahoo's Mail and Microsoft's Hotmail since Thursday without any official explanation, the Arman newspaper reported.

But the Mehr news agency said the restrictions were not related only to email.

"It has been a while that Internet users have had difficulty accessing domestic and news websites as well as foreign search engines and email services," it said on its website. These difficulties include "low speed, outage and blocking" of websites, Mehr said.

A top conservative lawmaker, Ahmad Tavakoli, criticised the new "annoying" filtering and said it should be explained.


The explanation is obvious...

"The new filtering measure and cutting of access to the services used by most people without prior notice... will raise the ire of educated" people, he told Mehr. "Such annoying filtering will cost the regime dearly."

Control over the flow of information is a key issue for Iran — home to most Internet users in the Middle East with more than 36 million people out of the 75-million populace online. Access to many globally popular websites, including Facebook, Twitter and YouTube, is blocked in the Islamic republic.

The Internet played a major role in the wave of anti-government protest that rocked the country after the disputed re-election of President Mahmoud Ahmadinejad in 2009.

Tehran also blocks most foreign news websites, accusing the Western media of taking part in a plot against it by the United States, Israel and Britain-led Europe.
Posted by: Steve White || 02/13/2012 00:00 || Comments || Link || E-Mail|| [251 views] Top|| File under:
Iran won't forgive Gulf nations if they side with US
TEHRAN: Iran's parliamentary Speaker Ali Larijani warned Iran will not forgive Gulf Arab nations if they continue backing US "plots" against Tehran, local media reported on Sunday.

"We recommend to some of the countries in the region who were siding with (Iraq dictator) Saddam (Hussein) and now are siding with the US plots against the Iranian nation to give it up," he was quoted as saying. "Iran will not forgive them again. There will be consequences in the region if new plots against our nation are carried out," Larijani said.

Larijani was referring to the generous financial aid and political support provided by Gulf Arab states, to the Iraqi regime during the 1980-1988 war against Iran.

His comments come at a time when the United States and the European Union have imposed new sanctions on Iran's central bank and oil exports in January over its controversial nuclear program.

The Gulf Cooperation Council comprising of Bahrain, Kuwait, Oman, Qatar, Saudi Arabia and the United Arab Emirates, have called on Iran to "stop interfering in the internal affairs" of their nations. The worsening ties continued after the six Gulf nations ordered their envoys home from Syria and expelled Damascus's ambassadors, joining mounting pressure on Syrian President Bashar Assad over the killings of civilians.
Posted by: Steve White || 02/13/2012 00:00 || Comments || Link || E-Mail|| [512 views] Top|| File under:
German Defence minister not worried about Israel attacking Iran
Says 'Israeli attack on Iran unlikely to succeed'

German Defense Minister Thomas de Maiziere said he is not worried about an Israeli military strike against Iran because the chances of an attack succeeding are highly unlikely, in an interview with German newspaper the Frankfurter Allgemeine published Saturday.

In addition, the potential political fallout of launching an attack would likely prevent a strike, according to the report. European sanctions will begin to work in July when an oil embargo takes effect, he added.

The German defense minister also cast doubt on comments attributed to US Defense Minister Leon Panetta


...current SecDef, previously Director of the Central Intelligence Agency. Panetta served as President Bill Clinton's White House Chief of Staff from 1994 to 1997 and was a member of the United States House of Representatives from 1977 to 1993....


, in which he reportedly said Israel would attack Iran in the coming months. "I have personally spoken with Mr. Panetta," de Maiziere said, adding that the prediction was only reported by a journalist and did not come directly from the US defense minister.

On Friday, Turkish Foreign Minister Ahmet Davutoglu also warned against an attack on Tehran, saying it would be catastrophic for the region.

"A military strike is a disaster. It should not be an option," he said during an appearance at the Center for Strategic and International Studies. "Especially at a historic turning point in our region, we do not want to see another huge tension."
Posted by: trailing wife || 02/13/2012 00:00 || Comments || Link || E-Mail|| [266 views] Top|| File under:
Who's in the News
48
[untagged]
5
Govt of Syria
3
Govt of Pakistan
2
Hezbollah
2
TTP
1
Palestinian Authority
1
al-Qaeda
1
Arab Spring
1
al-Qaeda in Arabia
Bookmark
E-Mail Me
The Classics
The O Club
Rantburg Store
Comments Spam
The Bloids
The Never-ending Story
Thugburg
RSS Links
Gulf War I
The Way We Were
Bio
Merry-Go-Blog
Hair Through the Ages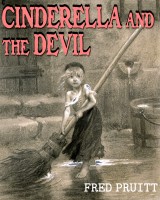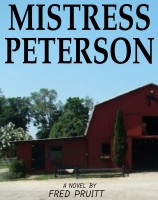 On Sale now!


A multi-volume chronology and reference guide set detailing three years of the Mexican Drug War between 2010 and 2012.

Rantburg.com and borderlandbeat.com correspondent and author Chris Covert presents his first non-fiction work detailing the drug and gang related violence in Mexico.

Chris gives us Mexican press dispatches of drug and gang war violence over three years, presented in a multi volume set intended to chronicle the death, violence and mayhem which has dominated Mexico for six years.
Click here for more information


Meet the Mods
In no particular order...


Steve White
Seafarious
Pappy
lotp
Scooter McGruder
john frum
tu3031
badanov
sherry
ryuge
GolfBravoUSMC
Bright Pebbles
trailing wife
Gloria
Fred
Besoeker
Glenmore
Frank G
3dc
Skidmark
Alaska Paul



Better than the average link...



Rantburg was assembled from recycled algorithms in the United States of America. No trees were destroyed in the production of this weblog. We did hurt some, though. Sorry.
54.162.227.37