-Lurid Crime Tales-
Florida Barbecue: Man Self-immolates in Attempt to Roast Spouse.
Lawmen say Matthew Wong, 50, watched the door of his wife's apartment early Monday, waiting for her to walk into a trap.

Thick, black garbage bags shrouded the backseat windows. A quilt covered the rear window.

"It appears it was all planned," said Hillsborough County Sheriff's Office spokesman Larry McKinnon. "He was waiting out there to ambush her."

What Wong hadn't planned on, deputies said, was getting caught in the flames that he had hoped would kill his wife, Gloria Davis, 47.

After residents of the Countrywood Apartments, 12401 Orange Grove Drive, helped extinguish the fire, Wong was taken to Tampa General Hospital just after 7 a.m. in critical condition, with third-degree burns over his upper body, McKinnon said.

The episode was still under investigation, and no charges had been filed Monday.

Davis was unharmed.

Wong's motives for attacking his wife were not immediately clear, McKinnon said.

Neighbors reported hearing screams and seeing a man on fire. "It was instantaneous," said neighbor Amy Jo Akert. "He just lit on fire. I don't even understand how."


Wrath of God? Karma?


Wong was arrested on charges of domestic battery in 2000, but the case was later dismissed, according to court records.

Pasco County deputies most recently responded to the couple's Cross Creek Lane home in November 2010, but no arrests were made.
Posted by: Atomic Conspiracy || 02/07/2012 10:17 || Comments || Link || E-Mail|| [478 views] Top|| File under:
Africa Subsaharan
Senegalese rally anew against president's bid for third term
[Iran Press TV]
The Senegalese


... a nation of about 14 million on the west coast of Africa bordering Mauretania to the north, Mali to the east, and a pair of Guineas to the south, one of them Bissau. It is 90 percent Mohammedan and has more than 80 political parties. Its primary purpose seems to be absorbing refugees...


have held another demonstration in the capital Dakar against octogenarian President Abdoulaye Wade's decision to stand for a third consecutive term in office.

As campaigning for the February 26 presidential election officially kicked off on Sunday, hundreds of protesters gathered in Dakar's Obelisk Square, the epicenter of the months-old protest movement against Wade.

"The goal is to be united for the start of the electoral campaign," said Cheikh Tidiane Dieye, an opposition leader with the June 23 Movement (M23) that called for the demonstration.

"This is not your typical campaign... We are going to ramp up the struggle for the withdrawal of Wade's candidacy," he added.

Eight of the 13 opposition candidates, who are united under the M23, joined Sunday evening's demonstration.

Tensions escalated in the West African nation on January 27 after the Constitutional Council, appointed by Wade and known as the "five wise men", gave the 85-year-old president the green light to run in the February election.

The legality of Wade's bid for a third term has been challenged. Wade, who was first elected in 2000, ending 40 years of rule by the Socialist Party, revised the constitution in 2001 to impose a two-term limit for the president. He argues that he is exempt because he was elected before the new law was drafted.

In the court's ruling, the judges stated that Wade's first term under the new constitution should be the one that started when he was first re-elected in 2007.

Posted by: Fred || 02/07/2012 00:00 || Comments || Link || E-Mail|| [421 views] Top|| File under:
Arabia
Protests follow Yemeni outgoing President to New York
[Yemen Post]
Tens of Yemeni-Americans


Is that like thirty-five in real numbers? What a mob, to be sure.

have gathered in front of a luxury hotel in Manhattan, where Yemeni outgoing President President-for-Life Ali Abdullah Saleh


... Saleh initially took power as a strongman of North Yemen in 1977, when disco was in flower, but he didn't invite Donna Summer to the inauguration and Blondie couldn't make it...


is staying, at the hear of New York to protest against granting the tyrant a temporarily haven and letting him receive medical treatment in USA soil.

As Saleh along with UN Yemeni representative and several security guards exited the hotel a Yemeni-American, Ameen al-Maroot, who was

placed in long-term storage

later by US security gaurds, threw the autocrat with his show, which almost hit him.

"Send Saleh to the Hague," and" NYC cries fear, Saleh is here." The protesters banners read.

"Shame on Ritz, hosting a criminal," "ICC not NYC," and" Saleh, oh thug, we will come for you, we will get you." They chanted.

"The group plans to stage protests through out this week and will and on Friday the organization will march across the Brooklyn Bridge to City Hall," Wall Street Journal quoted Ibrahim Qatabi, the spokesmen for the Yemeni American Coalition for change, as saying.

Posted by: Fred || 02/07/2012 00:00 || Comments || Link || E-Mail|| [245 views] Top|| File under: Arab Spring
Kuwait Emir Asks Outgoing PM to Form Cabinet
[An Nahar] The Kuwaiti emir on Monday asked outgoing Prime Minister Sheikh Jaber Mubarak al-Sabah to form a new government following a general election won by the Islamist-led opposition.

Sheikh Jaber, a senior member of the ruling al-Sabah family, submitted the resignation of his two-month-old cabinet on Sunday, as required by the constitution after a general election. The premier should form the cabinet before February 15 when the new parliament is scheduled to hold its opening session.

Sheikh Jaber, 69, was appointed premier in late November after prime minister Sheikh Nasser Mohammed al-Ahmed al-Sabah, a nephew of the emir, quit following a dispute with the opposition and allegations of corruption.

The opposition won 34 seats in the 50-member parliament with Sunni Islamists, including Salafists


...Salafists are ostentatiously devout Moslems who figure the ostentation of their piety gives them the right to tell others how to do it and to kill those who don't listen to them...


, becoming the most formidable bloc in the house with 23 members.

Women failed to win a single seat after making history in the 2009 election by winning four seats for the first time. Liberals and pro-government candidates were also big losers in Thursday's poll.
Posted by: Fred || 02/07/2012 00:00 || Comments || Link || E-Mail|| [249 views] Top|| File under: Arab Spring
Caucasus/Russia/Central Asia
Shaken by Rallies, Putin Says Russian Civil Society Maturing
[An Nahar]
Prime Minister Vladimir Putin,


...Second President of the Russian Federation and the first to remain sober. Because of constitutionally mandated term limits he is the current Prime Minister of Russia. His sock puppet, Dmitry Medvedev, was installed in the 2008 presidential elections. Putin is credited with bringing political stability and re-establishing something like the rule of law. During his eight years in office Russia's economy bounced back from crisis, seeing GDP increase, poverty decrease and average monthly salaries increase. During his presidency Putin passed into law a series of fundamental reforms, including a flat income tax of 13%, a reduced profits tax, and new land and legal codes. Under Putin, a new group of business magnates controlling significant swathes of Russia's economy has emerged, all of whom have close personal ties to Putin. The old bunch, without close personal ties to Putin, are in jail or in exile...


facing an outburst of protest against his rule, called Monday for an update of Russia's political system in response to what he said was a maturing civil society.

"We need to create a political system where people can and must speak the truth," Putin said in a wordy article which also quoted Soviet dissident writer Alexander Solzhenitsyn.

"Our civil society has become incomparably more mature, active and responsible. We need to update the mechanism of our democracy. They must fit in growing public activity," Putin said in the article published on his campaign website and in the business broadsheet Kommersant.

Putin said the middle classes had become more "demanding" of politicians.

"The new demands towards the authorities, the middle classes' emergence from their narrow world of building their own prosperity is the result of our efforts. We worked on this," he wrote.

In a rare acknowledgement of the role of the Internet, which has galvanized the opposition movement, Putin called for the parliament to be obliged to discuss any public petition that manages to gather 100,000 signatures on the Internet.

Putin is battling the worst legitimacy crisis of his 12-year rule.

Tens of thousands

erupted into the streets

since disputed December parliamentary elections in a wave of protests unseen since the early 1990s.

Opposition activists said more than 120,000 people braved frosty weather to attend an opposition rally on Saturday, the budding protest movement's third since December.

In the piece -- his fourth campaign article -- Putin stressed that direct elections of regional governors would be reintroduced, a system he eliminated under his presidency in 2004.

But at the same time he said Russia must avoid "the temptation to simplify politics, to create a fictitious democracy" and insisted the country needed a "strong, effective and respected federal center."

Posted by: Fred || 02/07/2012 00:00 || Comments || Link || E-Mail|| [248 views] Top|| File under:
China on highest guard over Tibet protests
China's anxious leadership has warned security and government officials struggling to control restive Tibetans to be on their "highest guard" ahead of this month's Tibetan New Year festival.

Following recent sporadic, deadly riots and a series of self-immolations by monks and nuns in Tibet and Tibetan communities in the country's western provinces, Beijing fears the potentially volatile holiday period – which begins on the 22nd – could muster coordinated and widespread anti-Chinese rule riots.

"Officials must put all their efforts into maintaining a stable, unified social situation in our region. They must have a clear head and fully recognise the extreme importance and urgency of the job of maintaining stability," a Communist Party notice said in the state-run Tibet Daily newspaper.

"Government departments must unstintingly carry out all measures designed to maintain stability, " the notice ordered.

The diktat did not detail what measures should be deployed to quell any further unrest. But with the fifth anniversary of the large-scale March 2008 Tibet uprising also looming, the message to strike hard and stamp out any signs of mass revolt was clear.
Posted by: Steve White || 02/07/2012 00:00 || Comments || Link || E-Mail|| [291 views] Top|| File under:
Europe
Gibraltar: Between the Rock and an increasingly hard-line place
Do you sometimes get the sense that many different parts of the world are under stress at the same time?

Fabian Picardo's office is surrounded by guns. In the courtyard sits a huge black cannon, while the entrance is protected by two more gold plated monsters, glinting in the sun. But the newly-elected Chief Minister of Gibraltar hopes that he will find a peaceful way of protecting the Rock – despite an escalation in the war of words with Madrid.

"We are always hopeful that Spain will follow us into the 21st Century and drop its claim on our land," said Mr Picardo, in his first interview with a British newspaper since winning the December election. "The Spanish government are playing to their constituency of support and concentrating more on the theory of their claim, rather than the realities on the ground. And that is a tragedy for people of both sides of the frontier."

If Mr Picardo, 39, was expecting a gentle introduction to the 300-year-old tussle over the sovereignty of Gibraltar, then he has had a brusque awakening. Just as the newly re-elected Cristina Kirchner in Argentina has made a diplomatic push against British "colonisation" of the Falkland Islands a key policy of her government, Spain's ruling Partido Popular (PP) – itself freshly in power, following the November general elections – has been pushing sovereignty over Gibraltar up the agenda.

Mariano Rajoy, the Spanish prime minister, has abandoned the tripartite talks over areas of co-operation between Spain, Britain and Gibraltar. Instead, on Wednesday, Madrid formally asked Britain for bilateral talks over the sovereignty of Gibraltar – much to the fury of the excluded overseas territory's residents.

"They want to turn me into a Spaniard, but not one part of me is Spanish," said Martin Pickford, a small businessman, as he drove through the winding streets in the shadow of the Rock. "My ancestors were from Malta. Many more are descended from Genoese merchants or Italian sailors. No one here wants to be suddenly told they are Spanish."

The publication of former Europe minister Peter Hain's memoirs last month, in which he told how Tony Blair came close to agreeing joint Spanish-British sovereignty, has further raised hackles in Gibraltar. The territory was ceded to Britain under the Treaty of Utrecht in 1713, and has been resolutely British ever since.

Spain's foreign minister, José Manuel García-Margallo, last month sparked alarm in Gibraltar when he greeted a British MEP friend with the age-old rallying cry: "Gibraltar: Spanish!" and he has further pressed the issue by writing to William Hague to demand clarification on Britain's stance.

Mr Rajoy is set to meet David Cameron in London at the end of this month, but the authorities in Gibraltar are trusting that the British prime minister will defend their interests.

Yet Mr Picardo knows that he must remain on his guard. And inside his office just off Gibraltar's Main Street, the Oxford-educated lawyer told The Sunday Telegraph that he is determined his government will not be intimidated by sabre-rattling from Madrid.

"We are seeing what appears to be a more proactive desire by Spain to raise the sovereignty issue," he said, criticising Madrid's decision to cease tripatrite talks.
"The Spanish government does not best serve the interests of its people, especially those in the local area, by snubbing an international agreement to which it has subscribed in principle. And with five million or so people unemployed, it seems to me the Spanish have other more important priorities than historic claims over my people."

Certainly the dire economic situation across the border, with the highest unemployment in the eurozone – one in two young people have no job – has renewed focus on Spain's booming British neighbor. New luxury developments are still springing up alongside the sparkling marinas, and the Lord Nelson pub and Marks and Spencers are doing a roaring trade.

Growth this year is expected to be comfortably over four per cent, and the colony's 30,000 inhabitants enjoy almost full employment. Gibraltar makes its money through offshore finance, tourism, its port and online gaming – and an enticingly low corporate tax rate of 10 per cent has brought businesses flocking to their shores.
"We believe we can attract the sort of investors that the rest of Europe would be welcoming with open arms," said Mr Picardo. "You have to remember the scale of the economy here. Gibraltar has a GDP of just over £1 billion. A £100m investment here goes a long way, whereas a £100m investment in Greece, Spain or the UK for instance is a drop in a drop in an ocean. So the highs and lows of the Spanish economy might not affect the bottom line as it could do, given our physical proximity."

Across the border, in the windswept Spanish town of La Linea, residents gaze wistfully at their thriving neighbor.

"Just look at it. It is obviously part of Spain, and it's crazy that it isn't accepted as such," said Pepe, 60, a retired hotelier, who did not want to give his surname. "I think it's absolutely right that Mariano Rajoy speaks to Britain about the issue."

His friend Paco, 65, added: "What hurts me most is that they are laughing at us from across there. During the World Cup they even supported Germany instead of Spain! It's not right."
In the pretty Andalusian plaza in the centre of town, others complain that Gibraltarians use the low-tax business regime to secure deals on mainland Spain. Smuggling of cheap Gibraltarian tobacco into Spain is also a problem.

"I am Spanish and I defend Spain, but they insult it," said Inmaculada Floria, 36, warming her hands on a coffee beneath a sculpture of flamenco dancers. Like 7,000 other Spaniards, until recently she crossed the border daily to work in Gibraltar.

"The people there are really scared of the PP – they associate the party with Franco, who blockaded Gibraltar for 13 years. They should be talking about ways of improving co-operation, not just saying 'No, no, no'."

Her husband Tomas Rodriguez, 39, a civil servant, said: "It's true that a lot of Spaniards aren't interested in Gibraltar. But here it affects us directly. For instance, a coffee in La Linea costs the same as in Madrid, and we are pushed out of the property market. It needs to be sorted out."

But those within Gibraltar's ancient fortress walls argue that the territory actually does a huge amount to help the local area. A study by the Chamber of Commerce found that almost 20 per cent of all jobs in the Campo de Gibraltar area – from Tarifa in the west almost up to Estepona in the east – were provided by Gibraltar. Furthermore, Spanish workers in Gibraltar earned £43m in 2007 – the most recent data available – which would be repatriated to Spain, while Gibraltar businesses imported £174m worth of goods from Spain.

"Gibraltar and Spain have a symbiotic relationship and we can do a lot more to work together," said Edward Macquisten, chief executive of the Chamber of Commerce.
"But if Madrid continues to clamp down, then it won't help anybody."

Beneath Mr Macquisten's office, Roy's Cod Plaice is doing a brisk trade. "Last year was the best I've had in 24 years here," said Roy Walker, 62, the owner. "Life is good here; the economy is good, weather is lovely, and there is very little crime. "But there is constant hostility from the Spanish authorities, from the head of the government all the way down. Not from the people, but from their government.

"I live in Spain and come here every day, as do all my workers. The border queues are sometime two hours – why can't it just be open like with Portugal or France? But I'm pleased David Cameron is standing up for us and saying sovereignty is our decision. And we want to stay as we are."

It is a view shared by 98 per cent of Gibraltarians, who in a 2002 referendum voted resoundingly to maintain the status quo. And it is something that Mr Picardo is determined to defend.

Is the cannon outside his office pointing in the direction of Spain, I ask?

"It's pointing in the direction of the governor's residence opposite – at the representative of the British Foreign Office!" he laughed. "But that is totally unintentional as in any event it is decorative. We are confident in our position here.
"Gibraltar's arsenal is intellectual."
Continued on Page 49
Posted by: Steve White || 02/07/2012 00:00 || Comments || Link || E-Mail|| [268 views] Top|| File under:
Romania's prime minster resigns following anti-austerity protest
[Iran Press TV]
Romania's Prime Minster Emil Boc has resigned following weeks of public protest against IMF-backed austerity measures amid the debt crisis sweeping the European Union.


...the successor to the Holy Roman Empire, only without the Hapsburgs and the nifty uniforms and the dancing...


Announcing his resignation on Television on Monday, Boc said that he wanted to "defuse political and social tension" and to protect the stability of the country.

"We made this decision in order to alleviate the social and political situation in the country, but to not lose what Romanians have won with so much suffering, the country's economic stability," Boc said.

The resignation comes after three weeks of public demonstrations demanding the resignation of President Traian Basescu and the Boc government for imposing harsh austerity measures including a 25 percent cut in public sector wages, 24 percent increase in sales tax and a freeze on pensions.

Romania needed to implement the measures to qualify for the next installment of a 20bn euro bailout loan from the International Monetary Fund (IMF).

Boc's resignation makes Romania the sixth European country to see a prime minister fall to the debt crisis.

Posted by: Fred || 02/07/2012 00:00 || Comments || Link || E-Mail|| [247 views] Top|| File under:
Home Front: Politix
"No Country For Old Men?" Bernanke Plan To Exterminate Savers Is Unsustainable
I call it the China Syndrome. Negative real interest rates and distrust of the government's will/ability to maintain the value of the currency causes investments in tangible and risky assets.

Inflation has been kept in check by the efficiency gains from the internet and shifting manufacturing to China but for how long?
Posted by: phil_b || 02/07/2012 03:58 || Comments || Link || E-Mail|| [432 views] Top|| File under:
India-Pakistan
Ministers become Advisors with same privileges
[Dawn]
Federal ministers, suspended from parliamentary membership by the apex court, became advisors to Prime Minister Yousuf Raza Gilani,


... Pakistain's erstwhile current prime minister, whose occasional feats of mental gymnastics can be awe-inspiring ...


DawnNews reported on Monday.

Finance Minister Abdul Hafeez Sheikh and Minister for Petroleum Dr Asim Hussain were made advisors to the prime minister after they lost their membership from the parliament.

Earlier today, the apex court suspended memberships of 28

politician

s of the national and provincial assemblies after the government failed to amend the Constitution to validate the recently held by-elections on what were said to be on bogus voters' lists.

According to reliable sources, both will enjoy the same privileges as they were as federal ministers.

According to the verdict, the government had failed to pass an amendment bill within the given time frame and therefore the court had decided to suspend the memberships of the concerned

politician

s until the government amended the constitution.

In a related development, the government has claimed that it has built consensus with the opposition over passing 20th Constitutional Amendment Bill from the parliament.

Posted by: Fred || 02/07/2012 00:00 || Comments || Link || E-Mail|| [244 views] Top|| File under: Govt of Pakistan
IMF warns Pakistan over slow growth, high deficit
The International Monetary Fund warned Pakistain Monday over its widening fiscal deficit and slow growth, saying the economy remains deeply at risk to both internal and external shocks.

The IMF said Pakistain's economy would speed up to a 3.4 per cent growth pace in fiscal 2011-2012, which runs to June 30, compared to 2.4 per cent last year.

But that was less than half the pace needed to absorb two million new workers in the market every year, it said, while unemployment and underemployment remain higher than the official 6.6 per cent rate.

At the same time, loose money policies by the State Bank of Pakistain, meant to help the economy grow, continue to feed double-digit inflation.

The economy is "highly vulnerable with few buffers to absorb shocks," the Fund said in an annual report.

It noted that political resistance has prevented a needed effort by the government to increase revenues to cover its budget shortfall, with the result that the deficit will expand to about 7.0 per cent of gross domestic product this year from 6.6 per cent last year.

The country's foreign balance is weakening, with exports expected to fall in US dollar value by 1.8 per cent percent, partly due to falling cotton prices.

Meanwhile the central bank's intervention to support the rupee had led to a $2 billion fall in reserves in the past six months, the fund said.

The IMF warned of "considerable downside risks to this already difficult baseline," citing both the challenging global economic environment and, inside Pakistain, coming senate and parliamentary elections.

In their comment on the report, the IMF executive directors urged the government to boost revenues and tighten its "too accommodative" monetary policy.

"Central bank financing of the budget needs to be curtailed, and greater operational independence of the central bank needs to be secured."

Posted by: Fred || 02/07/2012 00:00 || Comments || Link || E-Mail|| [246 views] Top|| File under: Govt of Pakistan
Science & Technology
AGW strikes again
h/t Gates of Vienna


Half of Algeria is still being held hostage by a wave of cold weather and snow which has hit the country over the last three days and which has taken many casualties (many caused by malfunctioning heaters and car accidents on icy roads).
Posted by: g(r)omgoru || 02/07/2012 08:21 || Comments || Link || E-Mail|| [253 views] Top|| File under:
Syria-Lebanon-Iran
Iran defaults on rice payments to India
More for Egypt's poor...for the next few months, at least.

Separately, how will this impact India's plan to pay Iran for oil with gold?
Posted by: Fat Bob Unotch3711 || 02/07/2012 11:48 || Comments || Link || E-Mail|| [246 views] Top|| File under:
Who's in the News
39
[untagged]
10
Arab Spring
5
Govt of Syria
3
Govt of Iran
3
Govt of Pakistan
2
Hamas
1
TTP
1
al-Qaeda
1
Commies
1
Boko Haram
Bookmark
E-Mail Me
The Classics
The O Club
Rantburg Store
Comments Spam
The Bloids
The Never-ending Story
Thugburg
RSS Links
Gulf War I
The Way We Were
Bio
Merry-Go-Blog
Hair Through the Ages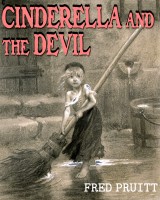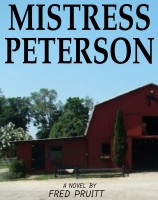 On Sale now!


A multi-volume chronology and reference guide set detailing three years of the Mexican Drug War between 2010 and 2012.

Rantburg.com and borderlandbeat.com correspondent and author Chris Covert presents his first non-fiction work detailing the drug and gang related violence in Mexico.

Chris gives us Mexican press dispatches of drug and gang war violence over three years, presented in a multi volume set intended to chronicle the death, violence and mayhem which has dominated Mexico for six years.
Click here for more information


Meet the Mods
In no particular order...


Steve White
Seafarious
Pappy
lotp
Scooter McGruder
john frum
tu3031
badanov
sherry
ryuge
GolfBravoUSMC
Bright Pebbles
trailing wife
Gloria
Fred
Besoeker
Glenmore
Frank G
3dc
Skidmark
Alaska Paul



Better than the average link...



Rantburg was assembled from recycled algorithms in the United States of America. No trees were destroyed in the production of this weblog. We did hurt some, though. Sorry.
54.80.247.119