-Lurid Crime Tales-
AK 47 Gang All Shot Up, Home Owner Doin' Just Fine
A DeSoto [TX] homeowner shot and killed an intruder with an AK-47 assault rifle early Monday morning.

A group of at least two intruders pried open the front door of a residence in the 500 block of Ten Mile drive around 4 a.m., according to DeSoto police spokesman Capt. Ron Smith. They demanded money from the homeowner, who shot Christopher Bason, 22, and Arthur Rubalcava, 24, Smith said. The homeowner suffered no injuries other than bruising.

DeSoto police and a SWAT team responded after a neighbor reported hearing gunshots, Smith said.

Bason died on the scene. Rubalcava was critically injured and transported to Methodist Dallas Medical Center, where he received surgery. His condition is improving, according to Smith.


Just a little more time at the range, please, Mr. Homeowner. But nice going. Protect the family and the homestead.

At this point in the investigation, it appears that Alexxis Gonzalez, 21, knew the homeowner and planned the break-in. Police believe that Fabin Flores, 21, drove the getaway car.

Rubalcava, Gonzalez and Flores, all Fort Worth residents, have been charged with aggravated robbery, Smith said. Gonzalez and Flores are both in the DeSoto city jail each on $500,000 bond.
Posted by: Shomons Glomble3395 || 07/04/2012 12:45 || Comments || Link || E-Mail|| [169 views] Top||
-Short Attention Span Theater-
Oregon town cancels fireworks to spare sea birds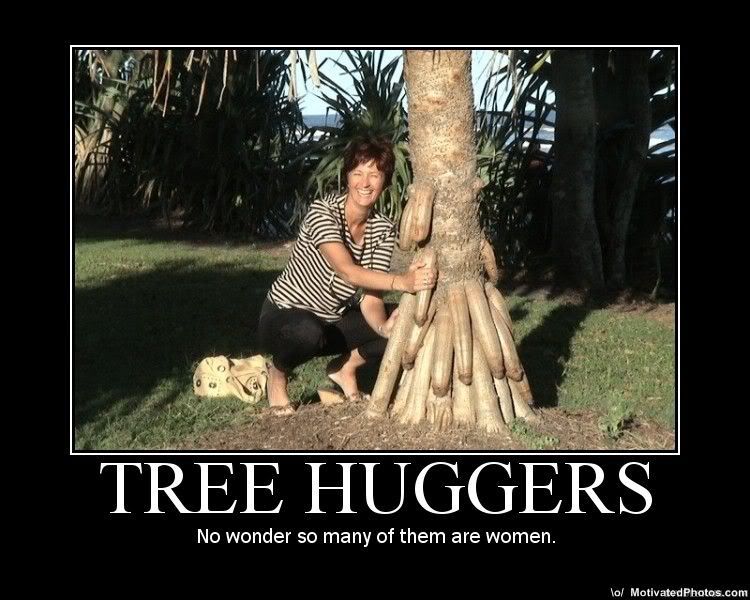 An Oregon town has reportedly canceled its annual fireworks show out of concern the Fourth of July pyrotechnics will scare sea birds roosting nearby.


Boggle.


Town officials in Depoe Bay have announced the cancellation of the annual pre-Independence Day fireworks show on July 3 following pressure from federal wildlife managers who said the noise disrupts sea birds in the area, the Oregonian reports.


Unboggle.


The move has irked local business owners who count on the popular show to bring foot traffic.


Don't forget to vote in the upcoming elections.


"It's a great loss to our community," Peggy Leoni, co-owner of Trollers Lodge, a small motel in Depoe Bay, told the newspaper.

Rebecca Chuck, deputy project leader with the Oregon Coast National Wildlife Refuge Complex, said the move was necessary to protect species such as the Brandt's cormorant that nest at Pirates Cove.


And don't forget to do a little bit of research before you vote.


The cove is less than a mile south of Boiler Bay, where the fireworks show is held, and seabird colonies on the north coast face intensifying pressure from bald eagles and other predators. The event at Boiler Bay has been a tradition since 1993.


It looks like Independence Day is one of many things you really shouldn't take for granted, voters.
Posted by: gorb || 07/04/2012 13:31 || Comments || Link || E-Mail|| [163 views] Top||
Joey "Jaws" Chestnut the Michael Jordan of eating wins his 6th title. 68 hotdogs
NEW YORK -- Joey Chestnut won his sixth straight Coney Island hot dog eating contest.

The San Jose, Calif., man known as "Jaws" scarfed down 68 hot dogs and buns to win Wednesday in Brooklyn. He takes home $10,000 and a mustard-yellow champion's belt.

The total tied his personal best and the record. Last year, Chestnut won with 62 hot dogs.

Second place went to Tim Janus with 52 hot dogs, who takes home $5,000. He was third last year.

Chestnut is now tied with is former rival, Takeru Kobayashi, with six wins. Kobayashi did not compete.

Sonya Thomas, of Alexandria, Va., downed 45 hot dogs to win the women's competition.

The Nathan's Famous Fourth of July International Hot Dog Eating Contest has been a city tradition for 97 years.
Posted by: Beavis || 07/04/2012 12:53 || Comments || Link || E-Mail|| [187 views] Top||
Unusual Fossil of Feathered Dino Found In Germany
[An Nahar] German researchers said Monday they have discovered a fossil of a feathered hatchling that may be the earliest evidence of a plumed, meat-eating dinosaur that was not closely related to birds.

The fossil is believed to belong to a young land-based dinosaur from the Late Jurassic period, some 170 million years ago, said the study in the Proceedings of the National Academy of Sciences.

Named Sciurumimus albersdoerferi, in part after its bushy, squirrel-like tail -- tree squirrels come from the genus Sciurus -- it is the "most complete megalosauroid fossil yet," the study said.

Megalosauroid is the name for a wide-ranging group of carnivorous dinosaurs that could grow as big as 30 feet long (nine meters) and weigh up to one ton.

The fossil, which shows a juvenile dinosaur with its jaws open and tail extending far over its head, was found in a quarry in Bavaria, Germany.

The hatchling likely had a large skull, shorter hind limbs and smooth skin with feathers covering its entire body.

Earlier this year, paleontologists in China said they had found a bizarre species of giant feathered dinosaur that weighed as much as a car and was related to the Tyrannosaurus Rex.

The soil has been dated to around 125 million years ago to the mid-Cretaceous period, at the peak of the dinosaurs' long reign over the planet.

That new species was named Yutyrannus huali, an amalgam of Latin and Mandarin which means "beautiful feathered tyrant."
Posted by: Fred || 07/04/2012 00:00 || Comments || Link || E-Mail|| [174 views] Top||
Libya's Jailed ex-PM Mahmoudi Says He is Innocent
[An Nahar] Moammar Gadhafi's last premier, Baghdadi al-Mahmoudi, who was controversially extradited from Tunisia to Libya to face justice, said on Tuesday that he was innocent.

"I am not guilty, not guilty, not guilty," Mahmoudi told journalists during a visit to his prison organized by the authorities in an apparent bid to quash rumors that he had been tortured on his arrival in Libya.

"I am ready to be tried by the Libyan people. I am sure of myself and of my innocence," a tired but healthy looking Mahmoudi said.

Mahmoudi, speaking calmly but in a tone tinged with sadness, said he was being questioned by judicial authorities almost daily and that his family would soon appoint a lawyer to defend him.

He denied reports that he was tortured upon his arrival in Libya.

"I am in front of you and in good health. There was no assault against me. Reports that I was tortured, all of that was lies," he said, speculating that they reflected a "political agenda."

Mahmoudi fled to neighboring Tunisia in September shortly after rebel fighters seized the capital Tripoli, effectively putting an end to more than four decades of iron-fisted Gadhafi rule.

From March 5, 2006 through the war of 2011, Mahmoudi served the former regime as the secretary of the General People's Committee, the equivalent of prime minister.

Libyan journalists grilled the former premier on why he had stood with Gadhafi until the end of his regime. Mahmoudi said that he feared that foreign intervention in Libya would pave the way for a new era of colonialism.

"My defense will be in front of the court," Mahmoudi said.

Posted by: Fred || 07/04/2012 00:00 || Comments || Link || E-Mail|| [155 views] Top||
Arabia
Hai'a refutes NSHR's allegations
[Saudi Gazette] An official source at the Commission for Promotion of Virtue and Prevention of Vice (Hai'a) has refuted allegations leveled against it by the National Society for Human Rights (NSHR).

Responding to the charge that some Hai'a personnel deal roughly with detainees, he said: "The Hai'a had taken measures to correct the erratic behavior of some of its members. The organization does not condone physical and psychological abuse of anyone, regardless of the reason for detention. Every individual is entitled to fair treatment that preserves his honor and self-respect."

He said such changes were more evident over the last six months. "No one has complained about being chased by the Hai'a since such acts have been criminalized. It should be understood that the Hai'a has stopped seeking the help of volunteers, especially in fieldwork. Moreover, we don't give a chance to anyone to impersonate our members as all of our field staff are required to wear the Hai'a badge," Al-Hayat newspaper quoted the source as saying.

He said the public should understand that anyone without a badge does not belong to the Hai'a and the organization should not be held accountable for his actions.

The source also denied accusations by the NSHR of Hai'a personnel using force to extract confessions from detainees.

"We have explained a number of times that we are not law enforcers. We are only a monitoring body and when the Hai'a personnel notice something unwholesome in society we seek the help of the police to arrest the violators because law enforcement comes under their jurisdiction," said the official.

He said the Hai'a rejects such malpractice because they contradict Islamic teachings.

As for the accusations that Hai'a members search personal possessions such as mobile phones and laptops unjustifiably intruding into people's privacy and without search warrants, he said, "We work according to the legal guidelines and allow such search operations only in special circumstances."
He also reiterated that the Hai'a personnel do not force suspects to sign reports before allowing them to read the reports. Such practices are forbidden by law, he added.

The source said the Hai'a does not take any action in 90 percent of misdemeanor cases in accordance with the Islamic principle of concealing wrongful behavior except in cases involving blasphemy and atonement.

"When Hai'a members discover that suspects taken into custody had no previous criminal records, we release them quickly after giving them necessary advice," he added. --
Posted by: Fred || 07/04/2012 00:00 || Comments || Link || E-Mail|| [157 views] Top||
Home Front: Politix
More States Thinking About Opting Out of Medicaid Expansion
A growing number of Republican state leaders are revolting against the major Medicaid expansion called for under President Obama's health-care overhaul, threatening to undermine one of the law's most fundamental goals: insuring millions of poor Americans.


Maybe we could afford catastrophic insurance for them, but no ... the Dims want free aspirin for the poor.




No, the Dims want to tell you when you can have an aspirin...


The Republican governors of four states -- Florida, Iowa, Louisiana and South Carolina -- have declared that they want to opt out of the expansion. Leaders of half a dozen other states -- including Texas, home to one of the largest concentrations of uninsured people -- are considering following suit.

The governors argue that expanding their Medicaid programs, which are jointly funded with state and federal money, would crush state budgets.


But this was a partially-funded mandate, not an unfunded one, like so many others.


And they are turning the issue into a roiling election-year battle over the federal government's role. The Supreme Court opened the door Thursday when it announced that although the rest of the law is constitutional, the federal government cannot punish states that refuse to adopt the measure's more generous eligibility rules for Medicaid.

"The president . . . needs to understand what makes this country great in part is that we're not dependent on government programs," Louisiana Gov. Bobby Jindal said Tuesday. "It seems to me like the president measures success by how many people are on food-stamp rolls and government-run health care. That's only the Democratic dream, but not the American Dream."

Such a message has the potential to further fuel the tea party movement, which galvanized three years ago over the health-care legislation and could put enormous pressure on GOP leaders. Already, large tea party organizations such as Americans for Prosperity and FreedomWorks are urging their members to lobby states to reject the federal Medicaid money, with a particular focus on the 27 that challenged the law in court.

The ramifications could be far-reaching, because the law's top ambition is to extend coverage to 30 million uninsured Americans. More than half of those people are slated to receive insurance through the Medicaid expansion.

"This has always been the core of the law, and the court has just made it optional," said Matt Salo, director of the National Association of Medicaid Directors.


Wotta coincidence!


The prospect has alarmed and energized not just advocates for the poor but also representatives of hospitals, which are chronically burdened with the cost of treating the uninsured.

Now, they pass the costs along to the paying customers, without passing it through the Feds. That's a problem for Obama and cronies.


Hospital associations agreed to help fund the law by accepting various cuts to their reimbursement rates with the expectation that they would be more than compensated by money from patients newly insured through Medicaid.


Now they worry they'll only get the lower payments. I guess they'll just have to work to cancel the whole enchilada.
Posted by: Bobby || 07/04/2012 08:51 || Comments || Link || E-Mail|| [179 views] Top||
India-Pakistan
SC suspends National Assembly membership of PML-N's Jamil Awan
[Dawn]
The Supreme Court on Tuesday suspended the National Assembly membership of Pakistain

Moslem

League -- Nawaz's Jamil Awan for holding dual nationality, DawnNews reported.

A bench headed by Chief Justice Iftikhar Mohammad Chaudhry and comprising Justice Jawwad S. Khawaja and Justice Khilji Arif Hussain was hearing the case pertaining to

politician

s holding dual nationality.

The court said Awan had already admitted to holding the nationality of the Netherlands.

During an earlier hearing, Awan had submitted a statement before the court claiming that there was a difference between nationality and citizenship. "I am a national of the Netherlands, but not a citizen," Awan had said.
Posted by: Fred || 07/04/2012 00:00 || Comments || Link || E-Mail|| [170 views] Top||
Marriage dispute claims six lives in Mardan
[Dawn]
Six members of a family, including an infant, were killed and three others injured over a matrimonial dispute in Afzalabad area here on Monday.

According to police, Sajjad, an official of FC, had contracted a second marriage six months ago that annoyed the family members of his first wife. Both of his wives often quarreled with each other, they added.

Police said that on Monday noon, the father, brothers and other relatives of Sajjad's first wife entered his house and opened indiscriminate firing on the inmates.

As a result, Sajjad's father Rasool Gul, mother Miharmand, second wife Ayesha, brother Abdullah, 10-year-old sister Khadija and 26-day-old niece Gulalai were killed while Sadia, Imtiaza and another infant Hasiba

were maimed

. Sajjad was on duty when the accused stormed his house.

The officials of Jabbar

cop shoppe

registered FIR on the complaint of Mehar Bacha, a cousin of Sajjad, against Zafeerud Din, his sons Javed, Zulfiqar and Liaqat and relatives Yaqoob Khan, Abid, Qasim, Muzamil, Atiqullah and Ismail.

Police also claimed to have cooled for a few years
I ain't sayin' nuttin' widdout me mout'piece!
one of the accused, Javed. Efforts were underway to arrest the remaining accused, who managed to escape after the incident, they said.

Posted by: Fred || 07/04/2012 00:00 || Comments || Link || E-Mail|| [163 views] Top||
Southeast Asia
Philippines downplays US spy plane request
MANILA: The Philippines yesterday said the deployment of US spy planes, suggested by President Benigno Aquino, was just one option to monitor the country's territory, as China appealed for stability in the region.


Which translates into Yankee go home...

"If they happen at all, they are surveillance flights, they are not meant to be provocative. There's no offensive capability here," said the president's spokesman Ricky Carandang.

China's foreign ministry, in an embassy statement quoting spokesman Liu Weimin, called on all parties to maintain "peace and stability" in the South China Sea. "We have noticed the reports," the ministry spokesman was quoted as saying. "It is the hope of the Chinese side that peace and stability can be maintained... and parties concerned do things conducive to regional peace and stability," the statement said. It did not specify the Philippines or the United States or mention the almost-three month long dispute between China and the Philippines over the Scarborough Shoal in the South China Sea.

The Scarborough Shoal dispute began after Chinese government vessels blocked Philippine ships from arresting Chinese fishermen near the shoal on April 10. Both countries have been pressing their respective claims to the area with the poorly-equipped Philippines seeking the support of its main defense ally, the United States.

China claims nearly all of the South China Sea, even waters close to the coasts of neighboring countries. The Philippines says the shoal is well within its 200-nautical-mile exclusive economic zone. The shoal sits about 230 kilometers (140 miles) from the western coast of the Philippines' main island of Luzon.
Posted by: Steve White || 07/04/2012 00:00 || Comments || Link || E-Mail|| [161 views] Top||
Myanmar frees 23 political prisoners in amnesty
YANGON: Myanmar's president has freed 46 people in a general amnesty, state media reported yesterday, and 23 of them were political prisoners, according to a pro-democracy activist. In addition to the 46 Myanmar nationals, authorities freed 34 foreigners under the amnesty, state media said.

Human rights activist Ko Ko Gyi, who was himself only released in January, told Reuters that 23 political prisoners were freed, among them Than Zaw, a former youth member of opposition leader Aung San Suu Kyi's party.

"We are still trying to contact those released from other prisons. We met the ones freed from Insein Prison (on the outskirts on Yangon) at our office today and gave them words of encouragement and necessary assistance," Ko Ko Gyi told Reuters.

Under President Thein Sein's quasi-civilian government, which took office in March last year, more than 650 political prisoners were freed between May last year and January.

Than Zaw had been in prison since 1989. He was sentenced to life imprisonment plus 20 years for a bombing that another man had confessed to, according to the Assistance Association for Political Prisoners (AAPP).

Another prominent political prisoner freed under the amnesty was Ko Aye Aung, serving a 59-year sentence.

The number of political prisoners still being held in Myanmar remains subject to dispute and the government has said the delay in releasing them is to distinguish between activists and what it calls terrorists or common criminals.
Posted by: Steve White || 07/04/2012 00:00 || Comments || Link || E-Mail|| [158 views] Top||


Meet the Mods
In no particular order...


Steve White
Seafarious
Pappy
lotp
Scooter McGruder
john frum
tu3031
badanov
sherry
ryuge
GolfBravoUSMC
Bright Pebbles
trailing wife
Gloria
Fred



Better than the average link...



Rantburg was assembled from recycled algorithms in the United States of America. No trees were destroyed in the production of this weblog. We did hurt some, though. Sorry.
50.17.109.248