-Short Attention Span Theater-
Another business visited by the Champ goes tango-uniform.
Last week, it was announced that Ray's Hades Burger just outside the Washington beltway would be closing its doors. A fan of the burger joint was the POTUS, who had visited the location with his Russian communist counterparts.

Well, it's happened again. In August, Champ visited Star Brewery in Dubuque. And now a local publication reports that the business is closing its doors.

Star Restaurant and Ultra Lounge apparently has closed.

A sign posted on the front door of the Port of Dubuque restaurant, at 600 Star Brewery Drive, says the business is "permanently closed" KEEP OUT!

Owners Matt and Sarah Kluesner, who also own Crust Italian Kitchen & Bar in downtown Dubuque, did not return multiple calls seeking comment.

Star Restaurant was one of the anchor tenants in the Dubuque Star Brewery, which was renovated in recent years and became one of the major attractions in the redeveloped Port of Dubuque.

The brewery redevelopment project totaled $6.5 million and was led by local Dem, Wayne Briggs and a group he headed up called Port of Dubuque LLC.

Posted by: Besoeker || 02/27/2013 00:00 || Comments || Link || E-Mail|| [547 views] Top|| File under:
Africa North
Egypt Courting Iranians For Tourism
[Ynet] As relations between two regional heavyweights continues to slowly improve, Egyptian minister flies to Tehran in bid to lure Iranian tourists to help his country's ailing economy


Lots of blahblah, here are the paragraphs of interest, showing Egypt's increasing economic desperation.

President
Mahmoud Short Round Ahmadinejad said he anticipated that many of the eight to 10 million Iranians who holiday abroad every year will start coming to Egypt.

However,


a person who gets all wrapped up in himself makes a mighty small package...


the sight of Iranian women, should they choose to wear the traditional Shiite cloak known as a chador, is likely to anger Egypt's ultraconservative Salafis -- Sunni

Moslem

s who follow a doctrine similar to that of the Wahhabi movement in Soddy Arabia


...a kingdom taking up the bulk of the Arabian peninsula. Its primary economic activity involves exporting oil and soaking Islamic rubes on the annual hajj pilgrimage. The country supports a large number of princes in whatcha might call princely splendor. When the oil runs out the rest of the world is going to kick sand in their national face...

.
Despite the friction, Egypt needs the tourism.


So the first tour group will come to see the pyramids and Tahrir Square, watch the belly dancers, eat Egypt's traditional bread with lentils, and vainly try to keep their womenfolk from being interfered with by gangs of Egyptian men -- as they are wont to do these days -- and that will be the end of that.

The diplomat said that Egypt wants Iranian tourists to help improve the country's economy, since tourism is one of the nation's biggest revenue earners and employs millions of Egyptians. The diplomat was not authorized to speak to the press and thus spoke on condition of anonymity.

Continued turmoil in Egypt has scared away tourists and foreign investors, pushing down foreign currency reserves to less than $14 billion and forcing Cairo to turn to oil-rich Gulf states for loans and handouts.
Posted by: trailing wife || 02/27/2013 04:39 || Comments || Link || E-Mail|| [507 views] Top|| File under:
Salafi Watan Party set to run in parliamentary elections
[Egypt Independent] The Political Parties' Affairs Committee approved the establishment of the Salafi Watan Party, headed by Emad Abdel Ghafour, on Tuesday.

The new political force plans to back candidates in every riding in the upcoming parliamentary slated to begin in April.

Ghafour, who resigned as chairman of the Salafi Nour Party and is currently serving as the president's community communication adviser, submitted 6,000 signatures from founding members of the Watan Party on 5 February.

Several prominent members of the Nour Party had resigned to join the new Salafi entity. Watan Party has already established 30 offices nationwide, according to an official statement. Ghafour has said more offices are in the works and would be would be inaugurated soon.
Posted by: Fred || 02/27/2013 00:00 || Comments || Link || E-Mail|| [419 views] Top|| File under: Salafists
Egyptian churches will not be attending national dialogue
[Egypt Independent] The three Egyptian churches have excused themselves from the televised national dialogue session called for by President Mohamed Morsy for Tuesday.

Bishop Andrea Zaki, head of the Coptic Evangelical Church, told the state news agency MENA that the Coptic Catholic, Orthodox and Evangelical Churches had decided not to attend the session, but were calling for holding another private session with the president to address their concerns about a number of constitutional articles.

Zaki said that the suggestions and concerns presented by the three churches representatives during the previous dialogue sessions were not taken seriously by the presidency.

"We are convinced that such dialogues yield nothing new. That's why the churches representatives withdrew from the previous dialogue session," he added.
Posted by: Fred || 02/27/2013 00:00 || Comments || Link || E-Mail|| [400 views] Top|| File under: Arab Spring
Border guards storm Libya cabinet
[MAGHAREBIA] Dozens of Libyan border guards on Monday (February 25th) stormed the cabinet headquarters in Tripoli


...a confusing city, one end of which is located in Lebanon and the other end of which is the capital of Libya. Its chief distinction is being mentioned in the Marine Hymn...


to protest their salaries. They claimed that they had worked without pay since last March.

"We revolutionaries offered ourselves up for the protection of Libya and haven't spared anything," Youssef Abdul Hai said. "Right now, there is a state and we want our rights. We aren't cheats or crooks."

Last Thursday, Prime Minister Ali Zidan said that irregularities had been found in many revolutionaries' accounts. Some 250,000 duplicate names were identified. One name was repeated 20 times. A number of people also appeared to have the same bank account.
Posted by: Fred || 02/27/2013 00:00 || Comments || Link || E-Mail|| [468 views] Top|| File under: Arab Spring
Caribbean-Latin America
Mexico's Pena Nieto Enacts Major Education Reform
[BBC] Mexican President Enrique Pena Nieto has enacted a major reform of the education system that includes new standards for hiring teachers.

The reforms appear set to weaken the powerful teachers' union, led by Elba Esther Gordillo, which has largely controlled access to the profession.

Until now, the National Union of Education Workers (SNTE) has held sway over the criteria for being appointed and retained, a practice that has led to posts being inherited or sold.

The education system is believed to have thousands of phantom teachers on its books.

Ms Gordillo, who has led the SNTE for the past 23 years, and who was elected unopposed to another six-year term in October, was not present at Monday's signing ceremony.


See article below for an explanation of that little mystery. Life certainly is getting interesting, down south of the border.
Posted by: trailing wife || 02/27/2013 04:39 || Comments || Link || E-Mail|| [517 views] Top|| File under:
Mexican Bareknuckle Politics: Esther Gordillo busted for stealing
Protege of Salinas de Gortari gets arrested by another protege of Salinas de Gortari.

From TFA:
Authorities have arrested the leader of Mexico's largest union, accusing her of embezzling millions of dollars and using some of the money to pay for plastic surgery, shop at luxury stores and buy real estate.

Elba Esther Gordillo, who has led Mexico's high-profile national teacher's union for more than two decades, was in federal custody after she was arrested at an airport outside Mexico City on Tuesday, the country's attorney general told reporters.

Investigators from Mexico's treasury found that MX $2.6 billion (more than USD $200 million) had been routed from union funds into private bank accounts abroad, including some managed by Gordillo, Attorney General Jesus Murillo Karam said.
Posted by: badanov || 02/27/2013 00:00 || Comments || Link || E-Mail|| [522 views] Top|| File under:
China launches stealth frigate amid ocean tensions
China has launched the first ship in a new class of stealth missile frigates, state media reported Tuesday, amid ongoing tensions with neighboring countries over Beijing's maritime claims.

The People's Liberation Army Navy is building a total of 20 Type 056 Jiangdao class frigates to replace older models and bolster its ability to conduct patrols and escort ships and submarines in waters it claims in the South China and East China seas.

The first in the class, No. 582, was formally delivered to the navy on Monday in Shanghai, which is home to one of the country's largest complexes of naval shipyards, according to the official Xinhua News Agency and the navy's official website.

Newly promoted navy commander Wu Shengli attended the delivery ceremony, the reports said, an indication of the importance with which the service regards the new ships' mission.

The helicopter-equipped ships feature a sleek design to reduce clutter and make them harder to spot by radar and are armed with anti-ship and anti-aircraft missiles. They also need a crew of just 60, two-thirds fewer than older vessels, a major advantage that should boost efficiency and relieve burdens in training and recruitment. At 1,440 tons fully loaded, is considerably smaller than U.S. Navy frigates, and is categorized by some observers as a member of the smaller class of ship known as corvettes.
Posted by: tipper || 02/27/2013 14:09 || Comments || Link || E-Mail|| [828 views] Top|| File under:
Europe
Former Mayor of Thessaloniki sentenced to life imprisonment in Greece
A court in the northern Greek city of Thessaloniki has convicted three of the city's former top officials and sentenced them to life imprisonment for embezzling 50 million euros from the municipality between 1999 and 2008.

A Thessaloniki criminal court on Wednesday ruled that the city's former mayor, Vassilis Papageorgopoulos, is guilty of embezzling almost 18 million euros from municipal coffers over the course of his two terms in office, handing him a sentence of life in prison.


What's that sentence in Euro-years: five?


Papageorgopoulos and 17 other officials stood trial for allegedly embezzling almost 52 million euros from the municipality's coffers, though the Thessaloniki court on Wednesday said that there was proof of 17.962 million euros having been misappropriated by the former mayor and his cohorts.

The Thessaloniki court on Wednesday also handed lesser guilty verdicts to the municipality's former general secretary, Michalis Lemousias, ex-cashier Panayiotis Saxonis and two more former directors of the municipality's financial services.

The other parties standing trial, including three former deputy mayors in charge of finances, were acquitted of all charges.
Posted by: tipper || 02/27/2013 13:40 || Comments || Link || E-Mail|| [536 views] Top|| File under:
More on the Greek Gov't and it's Academi PSD contract
The Greek Gov't penned a contract with Academi (the new name for Blackwater) in November last year, though this was a secret agreement and you will not find details about it on the Academi website ). News of the contract leaked out end of January when the Greek ambassador to Canada, Leonidas Chrysanthopoulos, let slip about it in an interview, which was then published in a blog (see highlighted sentence in red). The contract with Academi was confirmed a few days later via the Greek military news site Defencenet.

Blackwater/Academi are infamous as the company that ran mercenary operations during the last Iraq War and were engaged in unnecessary fire fights in urban areas, taking civilian lives. They currently have a forward ops base in Afghanistan.

We understand their principal role in Greece is two-fold [actually threefold, but this is an UNCLAS forum]. One is to spy on oversee police operations. They have been contracted to do this because the Government are aware that the police have been comprehensively infiltrated by members of the fascist Golden Dawn and so cannot trust the police to stay loyal....or actively enforce Federal laws. Their other role is to act as a neutral force to provide full protection to the Government against assault from any quarter. In effect, the Greek Government is under siege by the little people.
Posted by: Chinelet Fleling9007 || 02/27/2013 00:00 || Comments || Link || E-Mail|| [408 views] Top|| File under:
Fifth Column
Texas students dress in burqas, taught to call Muslim terrorists 'freedom fighters'
A Texas

politician

is launching an investigation after a high school teacher reportedly invited her female students to dress in burqas and refer to

Moslem

hard boyz

as "freedom fighters."

State Sen. Dan Patrick told Fox News he is very disturbed by a Facebook photograph posted by one of the students in a world geography class at Lumberton High School, which showed them in Islamic garb. He also is investigating reports that the students were forced to write an essay based on an article in The Washington Post that blamed Egypt's turmoil on democracy rather than the

Moslem Brüderbund

.

"Parents are very sensitive to any issue that seems to be anti-American -- that blames democracy for some sort of trouble in the world," he told Fox.
"I felt like the line had been crossed," a parent of the daughter who posted the Facebook photo told Fox. "Christian kids who want to pray have to do it outside of school hours -- yet Islam is being taught to our kids during school hours."

The girl's father is confused why a geography class is teaching religion at all.

"She went from learning about Mexico to learning about Russia to learning about Islam," he told Fox. "Islam is not a country. Islam is not a continent."

The school district released a statement to Fox News defending the class: "The lesson that was offered focused on exposing students to world cultures, religions, customs and belief systems. The lesson is not teaching a specific religion, and the students volunteered to wear the clothing."
The parents contacted the principal, who defended the program required under CSCOPE, a controversial electronic curriculum system that provides online lesson plans for teachers, Fox News reports.

"This is the normal answer from every school using CSCOPE," said Janice VanCleave, the founder of Texas CSCOPE Review, which monitors what is being taught in the state's schools. "They are definitely promoting the Islamic religion."

Posted by: trailing wife || 02/27/2013 00:00 || Comments || Link || E-Mail|| [505 views] Top|| File under:
Home Front: Culture Wars
Gun Free Tax Day Bill Filed For Texas Independence Day
DALLAS -- Guns are already selling at record levels across Texas. The state ranks among the highest in firearm sales.

A Plano lawmaker now hopes to make it even more enticing for Texans to become gun owners. State Rep. Jeff Leach, a 30-year-old Republican from Plano, filed a bill to make Texas Independence Day (March 2nd) a tax-free holiday for guns and ammunition.

"Gun owners and gun manufacturers in Texas need to know that Texas stands behind them," Rep. Leach said on Monday. He said he filed his bill -- called the Texas Gun Ownership Reinforcement Act -- in response to calls to tighten federal gun laws.

"It isn't meant to be disrespectful," he explained. "I understand that the gun debate is hot right now, but that doesn't take away the fact we are guaranteed the right to keep and bear arms."

The idea is modeled on the state's tax-free weekend for clothes and school supplies before every school year.

The gun idea is not completely unheard of; other states have offered to skip sales taxes on firearms. South Carolina created and later abandoned such a program. In 2009, Louisiana lawmakers passed a "Second Amendment Sales Tax Holiday" on guns and ammunition that remains in effect. The tax-free weekend costs the state nearly $600,000 a year.

It's unclear how much money Texas coffers would lose under such a proposal, but Leach says it will likely be minimal.

"We need to be about encouraging and incentivizing lawful gun ownership in Texas, and this is what this is all about," Leach said.

The Plano lawmaker said his bill has wide support and has picked up 25 co-authors.
Posted by: Dino Shomomp7692 || 02/27/2013 00:00 || Comments || Link || E-Mail|| [536 views] Top|| File under:
India-Pakistan
Girl becomes KP's second polio victim this year
[Dawn] A three-month-old girl from Malakand district on Monday became this year's second polio


...Poliomyelitis is a disease caused by infection with the poliovirus. Between 1840 and the 1950s, polio was a worldwide epidemic. Since the development of polio vaccines the disease has been largely wiped out in the civilized world. However, since the vaccine is known to make Moslem pee-pees shrink and renders females sterile, bookish, and unsubmissive it is not widely used by the turban and automatic weapons set...


case in Khyber-Pakhtunkhwa


... formerly NWFP, still Terrorism Central...


Local officials told Dawn that Khais, a resident of Umar Killey Badragai Union Council in Dargai tehsil of Malakand district, had tested positive for polio at National Institute of Health, Islamabad.

They said the tehsil hadn't reported any polio case for five years. The first polio case of the year in Khyber-Pakhtunkhwa was reported on Feb 8 as a 13-month-old boy from Bannu district, Muzakar Khan, was diagnosed with polio.

The officials said no polio vaccination campaign had been carried out in the area for three months leaving many children, including the fresh polio sufferer, unimmunised.

According to them, last year, the province had 27 fresh polio cases, the highest number reported by any province in the country. Overall, the country's polio case tally was 58 last year.

Posted by: Fred || 02/27/2013 00:00 || Comments || Link || E-Mail|| [440 views] Top|| File under: Govt of Pakistan
International-UN-NGOs
Federal Appeals Court rules Sea Shepherd's anti-whaling tactics amount to piracy
Rolled over to Wednesday. AoS.
*snork* Finally calling a spade a spade pirate.

After two months of delay, federal judges yesterday outlined their reasons for ordering an environmental group known for harassing whaling ships to stay 500 yards away from the vessels.

The San Francisco-based 9th U.S. Circuit Court of Appeals issued a preliminary injunction against the Sea Shepherd Conservation Society in December, reversing a lower court ruling.

Chief Judge Alex Kozinski said the order was justified because Sea Shepherd's activities targeting Japanese boats near Antarctica amount to piracy.

"You don't need a peg leg or an eye patch," Kozinski wrote. "When you ram ships; hurl glass containers of acid; drag metal-reinforced ropes in the water to damage propellers and rudders; launch smoke bombs and flares with hooks; and point high-powered lasers at other ships, you are, without a doubt, a pirate, no matter how high-minded you believe your purpose to be."
Yee-ouch!
Kozinski, writing for the three-judge panel, said the researchers have the proper permits to comply with international whale hunting rules. The court sent the issue back to the district court for a trial and insisted that another judge be assigned to the case.


That's gonna leave a mark.




Love the part of the ruling about assigning it to another judge...




Link goes to the court decision (info in write-up not in publically available source yet).
Posted by: Barbara || 02/27/2013 14:27 || Comments || Link || E-Mail|| [2053 views] Top|| File under:
Who's in the News
35
[untagged]
4
Arab Spring
4
Govt of Pakistan
3
Govt of Syria
2
al-Aqsa Martyrs
2
Jamaat-e-Islami
2
Govt of Iran
1
Hamas
1
Pirates
1
Ansar al-Sharia
1
Govt of Sudan
1
al-Qaeda in North Africa
1
Lashkar-e-Islami
1
Salafists
1
TTP
1
Muslim Brotherhood
1
Govt of Iraq
1
Ansar Dine
1
Commies
1
Hezbollah
Bookmark
E-Mail Me
The Classics
The O Club
Rantburg Store
The Bloids
The Never-ending Story
Thugburg
Gulf War I
The Way We Were
Bio
Merry-Go-Blog
Hair Through the Ages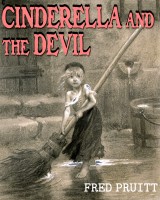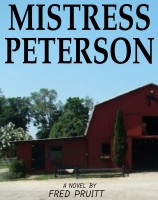 On Sale now!


A multi-volume chronology and reference guide set detailing three years of the Mexican Drug War between 2010 and 2012.

Rantburg.com and borderlandbeat.com correspondent and author Chris Covert presents his first non-fiction work detailing the drug and gang related violence in Mexico.

Chris gives us Mexican press dispatches of drug and gang war violence over three years, presented in a multi volume set intended to chronicle the death, violence and mayhem which has dominated Mexico for six years.
Click here for more information


Meet the Mods
In no particular order...


Steve White
Seafarious
Pappy
lotp
Scooter McGruder
john frum
tu3031
badanov
sherry
ryuge
GolfBravoUSMC
Bright Pebbles
trailing wife
Gloria
Fred
Besoeker
Glenmore
Frank G
3dc
Skidmark
Alaska Paul



Better than the average link...



Rantburg was assembled from recycled algorithms in the United States of America. No trees were destroyed in the production of this weblog. We did hurt some, though. Sorry.
34.238.189.171