Africa North
Court rules Gaza tunnels threaten national security
[Egypt Independent] The Cairo Administrative Court ruled Tuesday that smuggling tunnels between Egypt and the

Gazoo

Strip pose a threat to national security and should therefore be destroyed.

The court said the tunnels are not controlled by the state, which makes them illegal.

The Armed Forces said earlier this month that a crackdown on smuggling tunnels will continue due to security concerns.

Armed Forces spokesperson Ahmed Mohamed Ali estimates that there are around 225 tunnels.

The tunnels are used to smuggle merchandise between the two territories due to an Israeli blockade implemented in 2007 when

Hamas, always the voice of sweet reason,

took power.

Israel has called on Egypt to destroy the tunnels, fearing that weapons were being smuggling to

orc

groups.

Hamas condemned the decision to flood smuggling tunnels linking Sinai and

Gazoo

last week.

"The movement reviewed the issue of the destruction of tunnels with Egyptian officials and hopes that officials in Egypt understand the situation in

Gazoo

and the need for these tunnels," Hamas leader Salah al-Bardaweel said in a statement.
Posted by: Fred || 02/27/2013 00:00 || Comments || Link || E-Mail|| [1276 views] Top|| File under: Hamas
Brotherhood mulls legal status, name change
[Egypt Independent]

Moslem Brüderbund

spokesperson Ahmed Aref said Tuesday that the group is working to ensure its operations and structure are in accordance with laws governing NGOs. The group's legal committee is also considering changing the Brotherhood's name to The Comprehensive Islamic Authority.

"The group is legalizing its status to accommodate the largest number of new members, and to be clearer to the public," Aref said."The new law is not only for NGOs but also for associations and foundations."

He added that the new entity would be supervised by the Central Auditing Agency.

The

Moslem Brüderbund

was officially banned by former President Gamal Abdel Nasser in 1954. Its legal status is still in question, despite the group's rise to power in parliamentary elections last year. Its candidate Mohamed Morsy won the presidency as well in June.

Justice Minister Ahmed Mekky admitted the Brotherhood's legal status had not been resolved as of January, saying, "The group's current situation is not the best. The law should be applied equally to everyone. The group should be a role model."

The Brotherhood's political arm, the Freedom and Justice Party, did not face the same obstacles and received party status in June 2011.

Before the 25 January revolution, former ...The former President-for-Life of Egypt, dumped by popular demand in early 2011...
'>geriatric former President-for-Life Hosni Mubarak labeled the Brotherhood as a "prohibited group" under the Law 84 of 2002, which regulates NGOs. Legal experts describe the law as repressive since it targeted opposition and religious movements.
Posted by: Fred || 02/27/2013 00:00 || Comments || Link || E-Mail|| [504 views] Top|| File under: Muslim Brotherhood
Court throws out case calling for end of Israel-Egypt treaty
[Egypt Independent] The Cairo Administrative Court ruled Tuesday that it has no jurisdiction over a lawsuit demanding the cancellation of the 1979 peace treaty between Egypt and Israel. The court said the issue involves state

illusory sovereignty

, which is under the president's purview.

The plaintiffs said Egypt should void its peace deal over ongoing destruction of Islamic holy sites and the country's refusal to stop settlement building in Paleostinian territories, which they said is a violation of United Nations


...where theory meets practice and practice loses...


conventions and treaty itself.

The court handed out the same ruling in a similar case last October.

A Freedom and Justice Party figure said Tuesday that the party's legal committee is working on a new draft law to amend the peace treaty. It will be sent to President Mohamed Morsy, so he and the new parliament can review it after the April-May elections, according to Osama Suleiman, the Freedom and Justice Party's secretary general in Beheira Governorate.
Posted by: Fred || 02/27/2013 00:00 || Comments || Link || E-Mail|| [406 views] Top|| File under: Arab Spring
Ansar al-Sharia returns to Benghazi
[MAGHAREBIA] Five months after Benghazi residents drove out

thug

militias from the city centre, members of the Islamist Ansar al-Sharia


...an Islamist militia which claims it is not part of al-Qaeda, even though it works about the same and for the same ends...


brigade are now returning.

Patrolling hospitals and manning checkpoints, Ansar al-Sharia elements are back at their old posts. The Islamist militia was driven out of its main bases in eastern Libya' s main city last September following public outrage over the terror attack on the US consulate in Benghazi.

"Ansar al-Sharia elements are back to secure vital areas in Benghazi without being asked to," 36-year-old employee at Benghazi Medical Centre Marawan al-Jahani said.

"However,


a lie repeated often enough remains a lie...


they are still not wanted in the streets of Libya. Truthfully, Libyan people are religiously moderate, open minded and don't accept any extremism," he added.

Some members of the

thug

militia were also present during celebrations marking the February 17th revolution, securing vital areas in place of police.

The militia also resumed outreach programmes in an effort to win over a local populace wary of the continued presence of rogue revolutionaries.

According to The Globe and Mail, Ansar al-Sharia has picked up where the weak interim government left off, filling a security vacuum and providing local humanitarian services. But many Libyans remain sceptical of the Islamist aid.

24-year-old water company employee Ahmed Mansour called for serving the country and loving it warmly. "However,


alcohol has never solved anybody's problems. But then, neither has milk...


the fact that Ansar al-Sharia offers their services free of charge makes us wonder why Ansar al-Sharia in particular works with this spirit," he said.

"In my opinion, they have another purpose and are trying to proactively win people's trust. This group knows quite well that using direct force in Benghazi is not in its interest. Therefore, I believe that they have a hidden agenda that simple people can't see," Mansour continued.

"I don't want to cast doubts over their intentions, but it is still too early to praise anyone who wants to offer something to the nation and Benghazi without anything in return," he added.

Benghazi has been plagued by intermittent turmoil in recent months, with

liquidation

s of security officials and sporadic bombings. While Ansar al-Sharia has denied culpability, Libyan authorities have been unable to curtail the violence or arrest those responsible for the attack on the US consulate.

The inaction over the Islamist violence comes despite intelligence and reconnaissance support from Libya's international partners. Drone over-flights are now a common occurrence in eastern Libya, where the aircraft provide information on the al-Qaeda threat for Libya and other countries.

Political scientist and former National Transitional Council member Fathi Baja told The Globe and Mail that "nobody" had authorised Ansar al-Sharia to resume operations or take up a security role.

"It's a tactic for returning to Benghazi. The government doesn't want a confrontation with them," he said.

A specialised committee has been set up to monitor the various groups in charge of security in Benghazi, according to Mohammed al-Tayeb, the person in charge of the security file within the city's local council.

"We're only overseeing the process without interfering in the responsible entities' tasks," al-Tayeb told Magharebia.

Members of the Islamist Rafallah al-Sahati battalion are also reportedly returning to their old positions within Benghazi.

Faraj al-Mejbri, an employee in the administration of Rafallah al-Sahati, said his group never expected to be driven out of the city in the public rage over the consulate attack.

"We didn't imagine that we would be treated like al-Fadheel Bou Omar battalion was treated when the young people rose against it during the revolution and the obscene words used to describe us," al-Mejbri said.
Posted by: Fred || 02/27/2013 00:00 || Comments || Link || E-Mail|| [391 views] Top|| File under: Ansar al-Sharia
Tunisia says suspected Belaid killer on the run
[FRANCE24] Radical Salafist

Mohammedan

s murdered Tunisian opposition leader Chokri Belaid, with four suspects tossed in the clink
Drop the gat, Rocky, or you're a dead 'un!
and the killer identified but still on the run, Interior Minister Ali Larayedh said on Tuesday.


Yesterday they were saying he's in jug...


The breakthrough comes as Larayedh, named as prime minister-designate, presses efforts to form a new government aimed at pulling Tunisia out of a deep political crisis sparked by the February 6 killing of Belaid outside his home in Tunis.

"The killer has been identified and is being chased," Larayedh told a news conference.

"Four other suspects have been arrested. They are Tunisians and belong to a radical religious strand ... which we refer to as the Salafist movement," said Larayedh.

Belaid's daylight killing on February 6 sparked deadly street protests and strikes and exposed the widening fissures between the ruling Islamists and liberals.

It also threw Tunisia into its worst political crisis since the revolution two years ago that ousted strongman Zine El Abidine Ben Ali.

Larayedh said the four people arrested had "monitored (Belaid) for some time".

One of the suspects, he added, "confessed to having accompanied the killer on the day of the crime."

Police sources had earlier told AFP that those behind the killing were adherents of the Salafist movement, which is known for its radical version of Sunni Islam.

They said one of the suspects was active in the League for the Protection of the Revolution, a controversial group linked to the ruling Ennahda party and implicated in attacks on secular opposition groups.

The Salafists


...Salafists are ostentatiously devout Moslems who figure the ostentation of their piety gives them the right to tell others how to do it and to kill those who don't listen to them...


have been blamed for several violent actions in Tunisia in the past few months -- including an attack on the US embassy last September that left four attackers dead -- with Ennahda being regularly accused by the opposition of protecting those behind the violence.

Larayedh declined to comment on who may have ordered the killing, even as Belaid's widow, Besma Khalfaoui, urged authorities to flush out those responsible.

"It is good to know who carried it out, but for me it is very important to know who ordered it... because this was a very well-organised crime," Khalfaoui told

La Belle France

's Europe 1 radio Tuesday during a visit to

Gay Paree

.

"We are asking for a trial, for further investigation, for everything to be known."

Belaid's brother, Abdelmajid, accuses Ennahda of being behind the murder, which the party has denied.

"It's Ennahda which gave the green light to kill my brother," he told AFP.

Khalfaoui was more cautious, saying only that "Ennahda's

politicians

hip is involved."

Posted by: Fred || 02/27/2013 00:00 || Comments || Link || E-Mail|| [382 views] Top|| File under: Arab Spring
Bangladesh
BNP now ridicules Shahbagh protest
[Bangla Daily Star] The BNP yesterday accused the Shahbagh youths and the government of dividing the nation in the name of the Projonmo Chattar movement.

It also said the Shahbagh demonstration was a "government-backed hocus-pocus" designed to divert people's attention from the Hasina administration's failures and corruption in various sectors.

The observations came at a rally in front of the BNP headquarters at Nayapaltan in the capital.

Around two weeks back, the main opposition party hailed the youths-led Shahbagh movement for capital punishment to 1971 war criminals.

Yesterday's rally was organised to protest the killing of four people in police firing in Manikganj during the February 24 hartal


... a peculiarly Bangla combination of a general strike and a riot, used by both major political groups in lieu of actual governance ...


called by some Islamist parties.

At the gathering, BNP acting secretary general Mirza Fakhrul Islam Alamgir said, "The youths' chants of hanging and slaughtering will not help build a decent society. We want to hear [from them] words of love and affection."

He said the government had been playing with fire and it would create a division among the people.

Mentioning some recent incidents of vandalism at offices, banks and insurance organizations owned by a particular party, Fakhrul, also spokesperson of the BNP, said: "The honourable prime minister, please stop this dangerous game. Don't have people pitted against each other."

Some leaders at the rally raised questions about the "steady and generous supply of foods" to the Shahbagh youths during their sit-in for 17 days in a row.

Posted by: Fred || 02/27/2013 00:00 || Comments || Link || E-Mail|| [425 views] Top|| File under:
China-Japan-Koreas
N.Korean General Behind Cheonan Sinking Rehabilitated
Kim Yong-chol, the man who was responsible for the sinking of the Navy corvette Cheonan, has been rehabilitated after a surprise demotion.

The official Rodong Sinmun daily on Tuesday ran a photo of Kim Yomg-chol applauding at a musical performance that North Korean leader Fat Boy Kim Jong-un also attended. It shows him with his former insignia of a four-star general after he was demoted to lieutenant general three months ago.

An intelligence source here said 10 top North Korean military officials had either been demoted or sacked in October and November of last year, but only two were rehabilitated. They are new army chief Choe Ryong-hae and Kim Yong-chol.

"This clearly shows who Kim Jong-un trusts in the North Korean military," the source said.

South Korean intelligence officials believe Kim Yong-chol was demoted by two ranks because of his poor performance last year. "He had been unable to rack up any notable achievements in 2012 and was held responsible for the arrests of a large number of North Korean spies in South Korea," a government source said.

Kim heads the General Reconnaissance Bureau, which spearheads spying and infiltration in South Korea. It was created in February 2009, when Pudgy Kim Jong-un was fingered as the successor to his father.

One high-ranking North Korean defector said Kim Yong-chol's rehabilitation "is a proclamation that Kim Jong-un has regained confidence in him."

The defector predicted North Korean provocations will now intensify with the start of the Park Geun-hye administration in South Korea and stronger international sanctions against the North.

Kim Yong-chol, the first head of the bureau, is believed to have orchestrated cyber attacks on South Korean firms and institutions in July 2009; a naval confrontation with South Korea in November that year; an assassination attempt on Hwang Jang-yop, the highest-ranking North Korean defector, in February 2010; the sinking of the Cheonan in March 2010; the shelling of Yeonpyeong Island in November of 2010; a hacking attempt on Nonghyup Bank; and the jamming of South Korean GPS signals between 2010 and 2012.

Kim is no stranger to South Korean officials since he appeared regularly in talks with the South since 1989, when he was a major general. He became an experienced hand in negotiations and gained former leader Kim Jong-il's trust.

One Unification Ministry official who negotiated with him said he "always appeared when it was time to reach a decision. He has nerves of steel."
Posted by: Steve White || 02/27/2013 00:00 || Comments || Link || E-Mail|| [423 views] Top|| File under:
N. Korea Leader Monitors 'Actual War' Drill
[An Nahar]
North Korean leader Kim Jong-Un oversaw a live-fire artillery drill aimed at simulating an "actual war", state media said Tuesday, a day after South Korea swore in its first female president.


Ahah. No doubt an opfor exercise...


"An endless barrage


So they were exercising the logistics necessary to keep artillery at expenditure levels, and the batteries were no doubt jumping to new positions every few barrages to avoid counterbattery fire...


of shells were fired by artillery pieces on 'enemy positions', their roar rocking heaven and earth,


Artillery makes really loud "booms" when it fires.


and all of them were enveloped in flames," the Korean Central News Agency (KCNA) said.


Oh. Okay. Were they shooting back? What was the attrition level? Were they exercising maneuver under fire? How about combined arms? How about operational maneuver groups? Or has Baby Jong Il gotten that far in Military Science for Dummies?


"Feasting his eyes at the 'enemy positions' in flames, (Kim) was satisfied," the official agency added.


No doubt. But in "actual war" conditions there's an exchange of fire. Sometimes it's your own positions that go up in flames. I doubt Baby Jong Il would be happy with that.


KCNA gave no precise time or location for the drill, but its announcement followed Monday's presidential inauguration in the South, at which new leader Park Geun-Hye signaled a zero-tolerance policy to North Korea provocation.


Just about as subtle as a poke in the eye...


According to KCNA, Kim ordered the live fire exercise to test the capability of artillery units "to fight an actual war."


Isn't that why artillery does exercise regularly?


It marked the latest in a series of high-profile military inspections by Kim following the North's nuclear test earlier this month.


Field Guidance of the Songun Army First Juche forces...


Last week Kim oversaw an air force demonstration, a paratroop drill and a separate tactical attack exercise combined with live shell firing.


Wow.
Posted by: Fred || 02/27/2013 00:00 || Comments || Link || E-Mail|| [464 views] Top|| File under: Commies
India-Pakistan
India financed problems for Pak in Afghanistan, says US defence secretary Chuck Hagel
In a sharp contrast to US view on India's role in Afghanistan, President Barack Obama's defence secretary nominee Chuck Hagel has alleged that India has over the years "financed problems" for Pakistan in the war-torn country.

A video containing these remarks from an unreleased speech of Hagel at Oklahoma's Cameron University in 2011 was uploaded by Washington Free Beacon, sparking a strong reaction from India which said such comments are "contrary to the reality" of its unbounded dedication to the welfare of Afghans.

Hagel, during the speech said, "India for some time has always used Afghanistan as a second front, and India has over the years financed problems for Pakistan on that side of the border".

"And you can carry that into many dimensions, the point being [that] the tense, fragmented relationship between Pakistan and Afghanistan has been there for many, many years," Hagel said.

Reacting to this, the Indian embassy here said,"Such comments attributed to Senator Hagel, who has been a long-standing friend of India and a prominent votary of close India-US relations are contrary to the reality of India's unbounded dedication to the welfare of Afghan people".


Remember when George W. Bush worked to bring about a rapprochement with India? How India would become our best friend in Asia and help stabilize the continent? Champ is throwing that away, too...

It added that India's commitment to a peaceful, stable and prosperous Afghanistan is unwavering, "and this is reflected in our significant assistance to Afghanistan in developing its economy, infrastructure and institutional capacities".

"Our opposition to terrorism and its safe havens in our neighbourhood is firm and unshakable.

"India's development assistance has been deeply appreciated by the people and the government of Afghanistan, and by our friends around the world including the US.

"We do not view our engagement with Afghanistan as a zero sum game," the embassy said.

Hagel's remarks are in sharp contrast to viewpoint of Obama Administration that has always been in praise of India's developmental role in Afghanistan and in fact has been pressing New Delhi to do more in Afghanistan.
Posted by: tipper || 02/27/2013 07:13 || Comments || Link || E-Mail|| [1293 views] Top|| File under:
SC orders 'permanent solution' to Quetta instability
[Dawn] The Supreme Court ordered authorities on Tuesday to develop a long-term strategy to protect the Hazara Shia community after

kaboom

s killed nearly 200 of them in Quetta.

The apex court rejected a report on intensified measures to protect the minority ethnic community after the latest attack on February 16 killed 90 people in the

lovely provincial capital

of Balochistan



...the Pak province bordering Kandahar and Uruzgun provinces in Afghanistan and Sistan Baluchistan in Iran. Its native Baloch propulation is being displaced by Pashtuns and Punjabis and they aren't happy about it...


Representing the Balochistan government which had been ordered by the court to present a report, Additional Advocate General of Balochistan Azam Khattak said the provincial government had increased the number of police personnel and was checking vehicles.

It promised to install scanners to check for explosives.

But Chief Justice Iftikhar Mohammad Chaudhry said this was not enough.

"You have to take long-term measures...you should go to the root cause of such incidents. The steps taken are temporary," Chaudhry said.

"This report has not given us any satisfaction," he said, ordering the arrest of all those responsible for recent attacks.

Posted by: Fred || 02/27/2013 00:00 || Comments || Link || E-Mail|| [467 views] Top|| File under: Govt of Pakistan
Elimination of militant sanctuaries a must to keep schools safe
[Dawn] The problem of destruction of schools in Khyber-Pakhtunkhwa


... formerly NWFP, still Terrorism Central...


cannot be resolved without the elimination of the

bad turban

s' safe havens in the adjoining Federally Administered Tribal Areas, experts have said.

The provincial civil administration appears to be helpless in nabbing and putting the culprits to trial by the courts because criminals remain unscathed and police without any success in making headway in any case so far, the people belonging to different fields of life told Dawn on Monday.

"They (terrorists) are trying to push Pakistain back to the Stone Age as they are attacking our future generation, wanting to keep our children uneducated," said Awami National Party MNA Bushra Gohar.

She said attacks on school buildings could not be stopped unless the

bad turban

s' hideouts in Fata were eliminated.

"Unless a decisive action is taken against their factories in Fata, Khyber-Pakhtunkhwa will continue to experience the pressure," she said.

Posted by: Fred || 02/27/2013 00:00 || Comments || Link || E-Mail|| [483 views] Top|| File under: Govt of Pakistan
Iraq
Baghdad Security Tightened amid Budget Demo
[An Nahar] Security forces on Tuesday sealed entrances to Storied Baghdad


...located along the Tigris River, founded in the 8th century, home of the Abbasid Caliphate...


, set up checkpoints and searched cars during a protest to demand the approval of Iraq's state budget, an interior ministry official said.

The security measures were to "prevent the entrance of strangers and to control the security situation," the official said, adding there was a sit-in by supporters of powerful Shiite

holy man
Moqtada Tater al-Sadr


... the Iranian catspaw holy man who was 22 years old in 2003 and was nearing 40 in 2010. He spends most of his time in Iran, safely out of the line of fire, where he's learning to be an ayatollah...


in Tahrir Square in central Storied Baghdad calling for parliament to pass the budget.

Votes on the 2013 budget have been repeatedly postponed.

Witnesses reported demonstrations in other parts of the city as well.

It was not immediately clear if the additional security measures, which the ministry official said have caused heavy traffic jams across the city, were aimed at preventing people from joining the protests, or guarding them against attack.

Posted by: Fred || 02/27/2013 00:00 || Comments || Link || E-Mail|| [395 views] Top|| File under: Govt of Iraq
Israel-Palestine-Jordan
Likud: Deal with Bennett can be made immediately
Sorry to cut the celebrations among Israel's lefturd population short, but


Likud Beytenu and the Bayit Yehudi are likely to sign a coalition agreement in the coming days, sources in both parties said on Tuesday.
Posted by: g(r)omgoru || 02/27/2013 03:46 || Comments || Link || E-Mail|| [390 views] Top|| File under:
U.N. Condemns Gaza Rocket Attack
[An Nahar] The United Nations


...where theory meets practice and practice loses...


on Tuesday condemned the firing of a rocket from

Gazoo

into Israel which it said had broken the longest ceasefire between the two sides in recent years.



Gazoo

cut-throats

fired the rocket in what they said was a response to the death of a Paleostinian prisoner in an Israeli jail at the weekend. There are mounting international fears that serious new unrest could erupt in the Paleostinian territories.

"This was the longest period without projectiles fired from

Gazoo

in recent years, and both sides should work to consolidate the calm that prevailed before today," U.N. political chief Jeffrey Feltman told a U.N. Security Council meeting on the Middle East.

He said the U.N. was "deeply troubled" by the rocket attack, which was the first since an Egyptian-brokered ceasefire ended a showdown between

Gazoo

and Israeli forces in November.

Posted by: Fred || 02/27/2013 00:00 || Comments || Link || E-Mail|| [461 views] Top|| File under: al-Aqsa Martyrs
Fatah-Linked Militants Claim Gaza Rocket after Inmate Death
[An Nahar]

Gazoo

Islamic fascisti from Fatah's al-Aqsa Martyrs Brigades fired a rocket at Israel on Tuesday as a "preliminary response" after one of its members died in an Israeli jail.

It was the first time a

Gazoo

rocket had struck southern Israel in more than three months, and stoked fears that the mass protests in the West Bank over the fate of prisoners in Israeli jails could spread to the

Hamas, always the voice of sweet reason,

-run territory.

Following weeks of anger in support of four prisoners on long-term hunger strike, the issue came to head on Saturday with news that 30-year-old Arafat Jaradat, who had been interrogated for throwing stones, had died

in jug

.

Posted by: Fred || 02/27/2013 00:00 || Comments || Link || E-Mail|| [407 views] Top|| File under: al-Aqsa Martyrs
Syria-Lebanon-Iran
US seeks ways to bolster support for Syrian rebels, Kerry says during French talks
The United States is looking for more tangible ways to support Syria's rebels and bolster a fledgling political movement that is struggling to deliver basic services after nearly two years of civil war, U.S. Secretary of State John Kerry said Wednesday.

Officials in the United States and Europe have said the Obama administration is nearing a decision on whether to provide non-lethal assistance to carefully vetted fighters opposed to Syrian President Basher Assad, and Kerry's comments indicated that the Americans are working to make sure that its aid doesn't fall into the wrong hands.

"We are examining and developing ways to accelerate the political transition that the Syrian people want and deserve," Kerry said. "We need to help them to deliver basic services and to protect the legitimate institutions of the state."

The Obama administration is concerned about military equipment falling into the hands of radical Islamists who have become a significant factor in the Syrian conflict and could then use that materiel for terrorist attacks or strikes on Israel. But they're equally fearful that Syrians tired of constant instability will lose faith in an opposition that can do little to improve their daily lives.
Posted by: tipper || 02/27/2013 13:24 || Comments || Link || E-Mail|| [624 views] Top|| File under:
Iranian Educated In North Korea Becomes Minister
Was he one of the 11,000 who got a medal for helping with North Korea's latest nuclear test? And why would anyone go to North Korea for his education?

[Ynet] Iran's parliament has approved a
North Korean-educated former military official for a key post in President Mahmoud Ahmadienjad's government.

The official IRNA news agency says Mohammad Hasan Nami, nominated by Ahmadinejad last week for the post of communications minister, got 177 votes in parliament on Tuesday. There were 243

politician

s present in the 290-seat chamber.
Posted by: trailing wife || 02/27/2013 04:39 || Comments || Link || E-Mail|| [392 views] Top|| File under: Govt of Iran
U.S. Senators urge EU to cut Payments-System link to Iran
U.S. lawmakers are calling on the European Union to "immediately" prevent Iran from using its cross-border payment system, known as Target2, to prevent the country from circumventing sanctions, Bloomberg reported.

"We strongly urge you to take all necessary measures to immediately cut off Iran's ability to use its foreign-held euros by prohibiting direct or indirect access to Target2 services by or on behalf of accounts owned or controlled by the government of Iran or its affiliates," the lawmakers wrote in a letter yesterday to EU President Herman Van Rompuy and European Central Bank President Mario Draghi.

U.S. lawmakers are concerned that Iran is converting its foreign-held euros into local currencies, which "in turn free up significant funds to finance Iranian imports, stabilize Iran's monthly budget and allows the regime to continue to engage in sanctionable and illicit activities," according to the letter obtained by Bloomberg News after it was circulated by Senators Jeanne Shaheen, a New Hampshire Democrat, and Mark Kirk, an Illinois Republican.

The letter was signed by at least 35 senators, including a majority of members of the banking and foreign relations committees, according to a Senate aide who asked not to be identified because the letter hasn't been announced.

The 27-nation EU bans transactions with Iranian banks apart from some pre-approved payments including those relating to food and medicine.

The assets of at least three Iranian banks have been frozen as part of a list of sanctioned people and entities considered to be providing support to the Islamic Republic's government.

Sanctions have been imposed on Iran partly out of concern that it is seeking to develop nuclear-weapons capability, allegations its government denies.

The ECB said on Feb. 21 that no payments that contravene sanctions on Iran are cleared via Target2.

While information available on the ECB's website shows that four Iran-based banks have a total of six branches registered in the ECB's database of financial institutions, they may not be eligible to receive refinancing loans from the central bank.

"Though we recognize and appreciate the narrow mandate by which the ECB operates and respect the independence of this institution, we believe we all have a role to play in ensuring that Iran does not obtain a nuclear weapon," the U.S. lawmakers said.

"It is critical that the U.S. and Europe present a strong, unified front with respect to Iran's nuclear program."
Posted by: Steve White || 02/27/2013 00:00 || Comments || Link || E-Mail|| [410 views] Top|| File under:
Lavrov Urges Syrian Opposition to Talk to Regime
[An Nahar] The Syrian opposition should enter into talks with the regime of
Hereditary President-for-Life Bashir Pencilneck al-Assad


The Scourge of Hama...


and put together a negotiating team, Russian Foreign Minister Sergei Lavrov said Tuesday after talks with U.S. Secretary of State John F. I was in Vietnam, you know Kerry
Former Senator-for-Life from Massachussetts, self-defined war hero, speaker of French, owner of a lucky hat, conqueror of Cambodia, and current Secretary of State...
"We are counting on the opposition, who will be meeting with representatives of Western and a number of regional countries in Rome, to also declare itself in favor of dialogue because they have voiced contradictory statements on that account and not only declare but also name their negotiating team," Russian news agencies quoted Lavrov as saying in Berlin.

Lavrov earlier Tuesday slammed "extremists" within the Syrian opposition he said were blocking the start of dialogue in war-torn Syria.

On Monday he hosted Syrian Foreign Minister Walid al-Muallem in Moscow, who in a ground-breaking statement said the Assad regime was ready for talks with armed rebels.

"They (representatives of the Assad regime) assured us that they both have a negotiating team and are ready to start dialogue as soon as possible," Lavrov was quoted as saying in Berlin.

He added that he and Kerry agreed at the meeting to do their best to help start talks in the war-torn country.

Posted by: Fred || 02/27/2013 00:00 || Comments || Link || E-Mail|| [404 views] Top|| File under: Govt of Syria
Saudis Buying Balkan Arms for Syrian Rebels
[An Nahar] Soddy Arabia


...a kingdom taking up the bulk of the Arabian peninsula. Its primary economic activity involves exporting oil and soaking Islamic rubes on the annual hajj pilgrimage. The country supports a large number of princes in whatcha might call princely splendor. When the oil runs out the rest of the world is going to kick sand in their national face...


has been supplying Syrian rebels battling the regime of
Hereditary President-for-Life Bashir Pencilneck al-Assad


Light of the Alawites...


with arms bought from Croatia, according to The New York Times


...which still proudly displays Walter Duranty's Pulitzer prize...


Citing unnamed U.S. and western officials, the newspaper reported late Monday that the Saudi-financed "large purchase of infantry weapons" was part of an "undeclared surplus" of arms left over from the Balkan wars in the 1990s and that they began reaching anti-regime fighters via Jordan in December.

That was when many Yugoslav weapons started showing up in YouTube videos posted by rebels, it said.

Since then, The Times added, officials said "multiple planeloads" of weapons have left Croatia, with one quoted as saying the shipments included "thousands of rifles and hundreds of machine guns," as well as an "unknown quantity of ammunition."

A spokeswoman for the Croatian Foreign Ministry told The Times that, since the start of the Arab Spring, the Balkan country had not sold any weapons to either Saudi Arabia or the Syrian rebels. Saudi and Jordanian officials meanwhile declined to comment, the newspaper added.

Posted by: Fred || 02/27/2013 00:00 || Comments || Link || E-Mail|| [584 views] Top|| File under: Govt of Syria
Hizbullah Says Nasrallah Did Not Leave Lebanon, Is in Good Health
[An Nahar] Hizbullah issued a statement on Tuesday denying reports that the party's leader Sayyed Hasan Nasrallah has been transferred to Iran for treatment after falling ill.

"Nasrallah is in good health and he did not leave the country," the statement said.

The Turkish state-run Anadolu news agency had reported earlier on Tuesday that Nasrallah suffered a certain health condition several days ago and was transferred to a private hospital in Beirut's southern suburb and later to Iran for treatment.

"Nasrallah left

Leb

to Tehran via Rafik Hariri International Airport," sources close to Hizbullah had said, according to Anadolu.

The agency noted: "The Hizbullah leader is in a stable condition at the moment".

Nasrallah's last televised appearance took place earlier in February when he gave a speech during the annual commemoration of the party's "leader

deaders

".

Posted by: Fred || 02/27/2013 00:00 || Comments || Link || E-Mail|| [464 views] Top|| File under: Hezbollah
Powers to offer Iran sanctions relief at nuclear talks
[Egypt Independent] Major powers will offer Iran some sanctions relief during talks in Almaty, Kazakhstan, this week if Tehran agrees to curb its nuclear program, a US official said on Monday.

But the Islamic Theocratic Republic could face more economic pain if it fails to address international concerns about its atomic activities, the official said ahead of the 26-27 February meeting in the central Asian state, speaking on condition of anonymity


... for fear of being murdered...


"There will be continued sanctions enforcement ... there are other areas where pressure can be put," the official said, on the eve of the first round of negotiations between Iran and six world powers in eight months.

A spokesperson for European Union


...the successor to the Holy Roman Empire, only without the Hapsburgs and the nifty uniforms and the dancing...


foreign policy chief Catherine Ashton, who leads the talks with Iran on behalf of the powers, said Tehran should understand that there was an "urgent need to make concrete and tangible progress" in Kazakhstan.

Both Russia and the United States stressed there was not an unlimited amount of time to resolve a dispute that has raised fears of a new war in the Middle East.

"The window for a diplomatic solution simply cannot by definition remain open forever. But it is open today. It is open now," US Secretary of State John F. I was in Vietnam, you know Kerry
Former Senator-for-Life from Massachussetts, self-defined war hero, speaker of French, owner of a lucky hat, conqueror of Cambodia, and current Secretary of State...
told a news conference in London. "There is still time but there is only time if Iran makes the decision to come to the table and negotiate in good faith."

Russian Deputy Foreign Minister Sergei Ryabkov said there was "no more time to waste," Interfax news agency quoted him as saying in Almaty.
Posted by: Fred || 02/27/2013 00:00 || Comments || Link || E-Mail|| [413 views] Top|| File under: Govt of Iran
Who's in the News
35
[untagged]
4
Arab Spring
4
Govt of Pakistan
3
Govt of Syria
2
al-Aqsa Martyrs
2
Jamaat-e-Islami
2
Govt of Iran
1
Hamas
1
Pirates
1
Ansar al-Sharia
1
Govt of Sudan
1
al-Qaeda in North Africa
1
Lashkar-e-Islami
1
Salafists
1
TTP
1
Muslim Brotherhood
1
Govt of Iraq
1
Ansar Dine
1
Commies
1
Hezbollah
Bookmark
E-Mail Me
The Classics
The O Club
Rantburg Store
The Bloids
The Never-ending Story
Thugburg
Gulf War I
The Way We Were
Bio
Merry-Go-Blog
Hair Through the Ages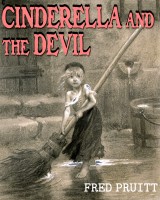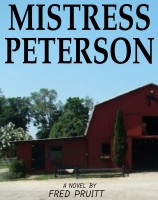 On Sale now!


A multi-volume chronology and reference guide set detailing three years of the Mexican Drug War between 2010 and 2012.

Rantburg.com and borderlandbeat.com correspondent and author Chris Covert presents his first non-fiction work detailing the drug and gang related violence in Mexico.

Chris gives us Mexican press dispatches of drug and gang war violence over three years, presented in a multi volume set intended to chronicle the death, violence and mayhem which has dominated Mexico for six years.
Click here for more information


Meet the Mods
In no particular order...


Steve White
Seafarious
Pappy
lotp
Scooter McGruder
john frum
tu3031
badanov
sherry
ryuge
GolfBravoUSMC
Bright Pebbles
trailing wife
Gloria
Fred
Besoeker
Glenmore
Frank G
3dc
Skidmark
Alaska Paul



Better than the average link...



Rantburg was assembled from recycled algorithms in the United States of America. No trees were destroyed in the production of this weblog. We did hurt some, though. Sorry.
34.238.189.171