Afghanistan
Kabul gives soldiers with ties to Pakistan an ultimatum
LAHORE: In an effort to rid their army of Taliban infiltrators, Afghan officials have begun ordering soldiers with families in Pakistain to either move their relatives to Afghanistan or leave the military, the Washington Post reports.

Afghan defence officials told the newspaper that the policy was crafted in response to a recent spate of incidents in which soldiers who were secretly working for the Taliban carried out attacks against NATO


...the North Atlantic Treaty Organization. A collection of multinational and multilingual and multicultural armed forces, all of differing capabilities, working toward a common goal by pulling in different directions...


or Afghan troops. According to the army's counterintelligence findings, those men often have ties to

myrmidon

havens in Pakistain. But the ultimatum could force painful choices for thousands of Afghan troops, and it is likely to stoke ethnic tensions just as the country's leadership is seeking a negotiated end to the war, the Post said, adding that purging members of the military with family in Pakistain also has the potential to aggravate long-troubled relations between Afghanistan and its eastern neighbour.

The policy has not yet received final approval from the Defence Ministry, and Afghan officials are still weighing whether to apply it nationwide, even as implementation begins in some areas. Mere consideration of the policy reflects the depth of anxiety in Afghanistan -- both among Afghan officials and Western powers -- over sleeper agents within the military, according to the newspaper.

US officials have expressed concern


...meaning the brow was mildly wrinkled, the eyebrows drawn slightly together, and a thoughtful expression assumed, not that anything was actually done or indeed that any thought was actually expended...


about the Taliban's ability to penetrate

Afghan cops

but have not publicly proposed concrete remedies. Afghan commanders say that the connection between sleeper agents and time spent in Pakistain has been well documented and that there is consensus on the need to act.

"When they're in Pakistain, they can be influenced and intimidated by the enemy," said Lt Gen Sher Muhammad Karimi, the army chief of staff. "It's a big concern, and it's something we're trying to change," he told the Post.

According to the newspaper, Afghan counterintelligence officials have already compiled lists of soldiers with ties to Pakistain. In some parts of the country, such as the battle-scarred south, soldiers on the list have been told to move or leave the army. "We've told them, 'If you can't move your families, you'll be kicked out'," said Col Abdul Shokor, the top Afghan counterintelligence official in the Afghan army's Kandahar-based 205th Corps. No deadline has yet been set for the families to move, he said. If the new rule is implemented nationally, it could affect several thousand soldiers, the Post said.

After an infiltrator's attack last month on French troops north of Kabul,

La Belle France

announced its troops would depart a year earlier than expected. The assailant probably had a contact with the Taliban in Pakistain, French Defence Minister Gerard Longuet said.

Shortly after the incident, the Afghan Defence Ministry sent top Afghan military officials a memo titled "Keeping the Enemy Out of the Army", the newspaper reported, adding that the memo highlighted the urgency of the infiltration problem and the need to make changes.

A report commissioned by the US military said at least 58 Western military personnel were killed in 26 attacks by Afghan soldiers or police between May 2007 and May 2011, when the report was finished.

In Kandahar alone, four rogue Afghan soldiers have killed three American and two Australian soldiers in the past year. Shokor said that in each of those cases, "upon investigation, we found a relationship with Pakistain".

A

Pentagon brasshat

played down the threat from Afghans with Pak relatives. "Our strong sense is that the insider threat isn't an organised effort. Insurgents are probably to blame in some cases, but sometimes it's simply disaffected members of the ANSF [Afghan National Security Forces]. And it's worth noting that instances of Afghan-on-Afghan violence inside the ANSF are more frequent than ANSF-on-NATO attacks," the official told the Post on condition of anonymity.
Posted by: trailing wife || 02/18/2012 00:00 || Comments || Link || E-Mail|| [276 views] Top|| File under:
Africa North
Egypt announces decision to send fuel to Gaza
The head of Egypt's parliamentary industry and energy committee announced Saturday that Egypt has decided to provide fuel for the Gazoo Strip's lone power plant, after fuel shortages and a dispute with smugglers from Egypt forced the plants shutdown and caused rolling blackouts.

According to Paleostinian Ma'an news agency, the quantities of fuel include 500 thousand liters of fuel for the power plant, and an additional 100 liters of fuel for vehicles.

Fuel shortages in Egypt had prompted smugglers to demand prices higher than Gazooks were ready to pay, according to Ma'an.

AFP reported that Egyptian authorities had upped their crackdown on the smuggling of fuel to the Strip, which relies on its own power plant for up to a third of energy in the coastal enclave.
Posted by: trailing wife || 02/18/2012 05:47 || Comments || Link || E-Mail|| [284 views] Top|| File under:
Libya Marks Revolution Day as Leader Issues Warning
Libyans celebrated on Friday the first anniversary of the uprising against Muammar Qadaffy


...who single-handedly turned a moderately prosperous kingdom into a dictator's fantasyland and was then murdered by his indignant subjects 42 years later...


with fireworks and slogans, even as their new leader vowed to prevent further instability.

Thousands gathered in Tahrir (Liberation) Square in Benghazi, the city which first rose against Qadaffy and his 42-year regime, after traditional

Moslem

prayers, waving Libya's new flag and proclaiming the revolution's "birthday."

Libya's rulers have not organized official celebrations at a national level as a mark of respect for the thousands of people killed in the conflict that saw Qadaffy captured and slain on October 20.

But spontaneous commemorations began nationwide, as former rebels, who toppled Qadaffy last year with NATO


...the North Atlantic Treaty Organization. A single organization with differing goals, equipment, language, doctrine, and organization....


backing, set up fresh checkpoints in Tripoli


...a confusing city, one end of thich is located in Lebanon and the other end of which is the capital of Libya. Its chief distinction is being mentioned in the Marine Hymn...


, Benghazi, the western port city of Misrata and other towns.

In Tahrir Square, mothers held pictures of their sons killed in the fighting, while singers and poets performed for the crowds.

Nearly everyone wore the red, black and green colors of the new Libya.

A Libyan flag said to be 17 kilometers long and about three meters wide was carried along the corniche to the square. It was impossible to verify the length, but the banner stretched off into the distance and out of sight.

"This is the first birthday of Libya. It is a day of freedom, a day to remember. The days ahead will be better now that Qadaffy is gone," said Malek L Sahad, a Libyan-American rap singer who returned to his native country last year.

Former army colonel Idris Rashid, 50, said the difference between the new Libya and the old was "like the difference between the sky and the earth."

"We were living before, but never knew the meaning of life. Today we can feel the breeze of freedom," he told AFP.

Libyan ruler Mustafa Abdul Jalil was expected to attend a function in Benghazi later on Friday to mark the anniversary of the revolution, along with interim Prime Minister Abdul Rahim al-Kib and other dignitaries.

Thuwar, or revolutionaries, were deployed across the city to ensure the celebrations went peacefully, and Abdul Jalil warned on Thursday that Libya's revolutionary spirit and stability would not be compromised.

"We opened our arms to all Libyans, whether they supported the revolution or not. But this tolerance does not mean we are incapable of dealing with the stability of our country," he said in a television address.

"We will be tough towards people who threaten our stability."

Tripoli resident Naima Misrati said traffic police and former rebels were distributing leaflets, warning people against thinking of carrying out attacks, which said: "We cannot bring back the buried man (Qadaffy) but we can send you to him."

The pro-Qadaffy Libyan Popular National Movement posted a statement on several websites saying the situation in Libya "is becoming worse every day."

"There's very little interest from the international media in the many horrors that have taken place. We are reorganizing ourselves outside Libya in an inclusive political movement that would encompass all Libyans who understand the terrible reality of Libya," it said.

One year after the uprising, Libya is battling challenges ranging from how to tame the rowdy militias that fought Qadaffy to establishing a new rule of law.

Thousands of people were killed or

maimed

in the conflict, the country's vital oil production ground to a halt, and homes, businesses, factories, schools and hospitals were devastated.

But the most immediate headache is how to control the tens of thousands of ex-rebels who have now turned into powerful militias, whose jealously guarded commitment to their honor and power occasionally erupts into deadly

festivities

.

Global human rights


...which often intentionally defined so widely as to be meaningless...


organizations Amnesia Amnesty International, Human Rights Watch


... dedicated to bitching about human rights violations around the world...


and Doctors Without Borders have accused militias of torturing their prisoners, most of whom are former pro-Qadaffy fighters.

U.N. Secretary General
the ephemeral Ban Ki-moon


... of whom it can be said to his credit that he is not Kofi Annan...


on Friday urged "all Libyans to stand together in a spirit of reconciliation."

"A revolution in the name of human rights must not be tarnished by abuses but must bring about justice through rule of law," Ban said.

The White House called on Libya's rulers to protect the freedoms and rights of the country's citizens.

"Protecting the rights of all the Libyan people will help preserve the unity of purpose that defined the revolution,"

front man

Jay Carney said, while also encouraging ex-rebels to work with the government "to establish stability, peace, and reconciliation."

Prime Minister Kib has acknowledged that integrating thee militias into security services is a "complex" issue, but his government said on Thursday that about 5,000 of them had already been integrated.
Posted by: trailing wife || 02/18/2012 00:00 || Comments || Link || E-Mail|| [294 views] Top|| File under:
Britain
London-based oil executive linked to 9/11 hijackers
A

Soddy Arabia

n accused of associating with several of the September 11 hijackers and who disappeared from his home in the United States a few weeks before the attacks on the World Trade Centre and the Pentagon, is in London working for his country's state oil company.

Abdulaziz al-Hijji and his wife Anoud left three cars at their luxurious home in a gated community in Sarasota, Florida — one of them new — and flew to

Soddy Arabia

in August 2001. The refrigerator was full of food; furniture and clothing were left behind; and the swimming pool water was still circulating.

Security records of cars passing through a checkpoint at the Prestancia gated community indicated that Mr al-Hijji's home, 4224 Escondito Circle, had been visited a number of times by Mohamed Atta, the leader of the
19-strong hijack team, who piloted American Airlines Flight 11 into the North Tower of the World Trade Centre in 2001.

The logs also indicated that Marwan Al-Shehhi, who crashed United Airlines Flight 175 into the South Tower, and Ziad Jarrah, who was at the controls of United Airlines Flight 93 when it crashed in a field in Pennsylvania, had visited the house.

All three men had trained to fly at Venice Airport, which is 19 miles from Sarasota.

A US counter-terrorist agent told The Daily Telegraph: "The registration numbers of vehicles that had passed through the Prestancia community's north gate in the months before 9/11, coupled with the identification documents shown by incoming drivers on request, showed that Mohamed Atta and several of his fellow hijackers, and another Saudi suspect still

on the lam

, had visited 4224 Escondito Circle."

The suspect was Adnan Shukrijumah, an al-Qaeda operative who is on the FBI's Most Wanted list, with a $5 million bounty on his head.A decade after the world's worst terrorist attack, which claimed the lives of 3,000 people, Mr al-Hijji is resident in London, working for the European subsidiary of Saudi Aramco,

Soddy Arabia

's state oil company. Described as a career counsellor, he is based in the offices of Aramco Overseas Company UK Limited and lives in an expensive flat in central London.

In email correspondence with the Telegraph, Mr al-Hijji strongly denied
No, no! Certainly not!
any involvement in the plot, writing: "I have neither relation nor association with any of those bad people/criminals and the awful crime they did. 9/11 is a crime against the USA and all humankind and I'm very saddened and oppressed by these false allegations.

"I love the USA. My kids were born there, I went to college and university there, I spent a good portion of my life there and I love it."

Mr al-Hijji's account is supported by the FBI, which has stated: "At no time did the FBI develop evidence that connected the family members to any of the 9/11 hijackers … and there was no connection found to the 9/11 plot.''

Bob Graham, a former US senator who, in addition to co-chairing the congressional inquiry into 9/11, was chairman of the US senate intelligence committee at the time, disputes the FBI denials. He has long believed that there was Saudi support for the 19 terrorists, 15 of whom were subjects of the kingdom. He cites two secret documents to which he has recently had access.

The first document, Graham says, is "not consistent with the public statements of the FBI that there was no connection between the 9/11 hijackers and the Saudis at the Sarasota home. Both documents indicate that the investigation was not the robust inquiry claimed by the FBI."

Mr al-Hijji, 38, moved with his family to

Britannia

in 2003, setting up home in a rented four-bedroom detached house in the Southampton suburb of Totton. His stay there appears to have been uneventful.

The al-Hijjis' abrupt departure from Sarasota aroused the suspicion of their next-door neighbour, Patrick Gallagher. He emailed the FBI within two days of 9/11 to report the disappearance of the couple and their young children.

Reports released recently by the Florida Department of Law Enforcement refer to the "suspicious manner and timing" of the family's departure.

One document states: "In mid-August 2001 the above subjects purchased a new vehicle and renewed the registration on several other vehicles. On Aug 27 2001 a moving truck appeared and moved the subjects out of the house. Left behind were the vehicles and numerous personal belongings, including food, medicine, bills, baby clothing etc."

The document goes on to state that Mr al-Hijji and Esam Ghazzawi, his father-in-law and the owner of the Escondito Circle house, had been "on the FBI watch list" prior to 9/11.

Mr al-Hijji described the allegations against him as "just cheap talk" and denied having abandoned his home in undue haste, explaining: "No, no, no. Absolutely not true. We were trying to secure the [Aramco] job. It was a good opportunity."
He said his wife and children followed him out to

Soddy Arabia

a few weeks after he left. She and his American-born mother-in-law had been questioned by the FBI when they returned to the United States to settle the family's affairs.

But he was not questioned when he returned to America for a two-month period in 2005.

This article starring:
Abdulaziz al-Hijji
Adnan Shukrijumah
Esam Ghazzawi
Marwan Al-Shehhi
Mohamed Atta
Ziad Jarrah
Posted by: tipper || 02/18/2012 03:57 || Comments || Link || E-Mail|| [385 views] Top|| File under:
The Grand Turk
Turkey limits court powers to quiz spies
Turkey's Parliament voted late Thursday to stop prosecutors questioning spies without the prime minister's permission, after a row which analysts said revealed divisions inside the state on ending the war with Kurdish

bully boy

s.

The governing AK Party hastily introduced the amendment after prosecutors summoned National Intelligence Agency (MIT) chief Hakan Fidan for questioning over secret talks he held with the

bully boy

separatists, the Kurdistan Workers Party (PKK).

Some analysts have interpreted the move against Fidan as a challenge to Prime Minister Tayyip Erdogan by followers of a rival wing within the ruling AK Party to scupper the prime minister's secret efforts to end the 27-year-old conflict with the PKK.

Fidan was working in Prime Minister Tayyip Erdogan's office at the time of the talks before Erdogan promoted him to lead the MIT. He ignored the summons and the prosecutor who issued it was removed from the case and then put under investigation himself.

Fidan and MIT have repeatedly clashed with police over the detention and exposure of undercover agents during the arrests of hundreds of suspected PKK sympathizers, media said.

The AKP denied any split and there was little evidence of it when government deputies swung behind the prime minister and voted to back the amendment to the law on intelligence agencies.

Justice Minister Sadullah Ergin said there was nothing wrong with talking to the PKK and that military, security and intelligence officials had repeatedly spoken with PKK leader Abdullah Ocalan since he was captured by Turkish special forces in Kenya in 1999 and

tossed in the calaboose

on an island on the Sea of Marmara.

Opposition parties said the motion was a further grab for more power by Erdogan.

"It's clearly contrary to the rule of law. It's not right to give one person this authority," social democrat opposition leader Kemal Kilicdaroglu told the NTV news channel. This can only happen in a dictatorship."

He said his Republican People's Party planned to appeal to Turkey's constitutional court.

In the past year, Turkey's courts have become swamped with dozens of often inter-linked cases against hundreds of military officers, journalists and suspected supporters of the PKK, which Ankara, Washington and the European Union


...the successor to the Holy Roman Empire, only without the Hapsburgs and the nifty uniforms and the dancing...


all class as a terrorist organization.

The secularist opposition says the judiciary has been filled with officials, until now sympathetic to the government, since Erdogan's AK Party came to power in 2002.

The AK Party, which emerged from a series of banned groups, won its third election last year with a large majority, giving Erdogan a comfortable mandate.

In tapes of the talks with the PKK in Oslo and leaked to the media last year, Fidan, then the prime minister's special envoy, said Erdogan was prepared to take a great political risk to pursue peace talks with the PKK.

Fighting has since flared up in the mainly Kurdish southeast where Turkish troops are determined to show no signs of letting up in their campaign against the PKK during the winter months when the mountainous region is blanketed under heavy snow.

Kurdish analysts say there are elements within the Turkish armed forces, the second biggest in NATO


...the North Atlantic Treaty Organization. It's headquartered in Belgium. That sez it all....


, and the police which have a vested interest in continued fighting. The war has so far cost the lives of 40,000 rebels, soldiers and civilians.
Posted by: trailing wife || 02/18/2012 00:00 || Comments || Link || E-Mail|| [279 views] Top|| File under:
Turkey says won't share NATO radar intel
It's not Turkey's to share or not share. But Constantinople was once the center of its universe, and they haven't yet gotten over that.

Foreign Minister says Turkey won't share NATO


...the North Atlantic Treaty Organization. A single organization with differing goals, equipment, language, doctrine, and organization....


radar system with any country -- especially not Israel

Turkish Foreign Minister Ahmet Davutoglu said Friday that Turkey will never make a third party privy to intelligence collected by the NATO radar system located in the country -- especially if that party is Israel, the Al Arabiya news network reported.
 
"We will never allow any third country to use any NATO facility. Our position will be even more clear if it is particularly Israel," Davutoglu was quoted as saying during a joint

presser

with NATO Chief Anders Fogh Rasmussen, who is visiting Ankara.

According to the report, Davutoglu made the statement in response to reports that the United States and Israel have carried out a joint missile test by using intelligence gathered by the NATO radar system based in eastern Turkey.
 
Rasmussen, on his part, expressed NATO's appreciation for Turkey's willingness to host the facility.
 
"Data are shared within our alliance among the allies," he was quoted as saying. "It is a defense system to protect the populations of NATO allies."
 
He did not mentioning Israel, which is not a NATO member.
 
The radar system is believed to located in Turkey with the aim of collecting intelligence on the neighboring Iran and its nuclear development. The West sees Turkey as an important alley in all that is concerned with the possibility of a strike on the Islamic Theocratic Republic, due to its strategic location.
 
But Davutoglu stressed during Friday's conference that the radar system was not directed at any nation in particular.
 
"This system is not against any country," he said. "It is entirely for defense purposes."
Posted by: trailing wife || 02/18/2012 00:00 || Comments || Link || E-Mail|| [304 views] Top|| File under:
India-Pakistan
Parachinar bombing exposes TTI-TTP peace accord
* Blast claimed by TTI may trigger fresh sectarian violence in
Kurram Agency


...home of an intricately interconnected web of poverty, ignorance, and religious fanaticism, where the laws of cause and effect are assumed to be suspended, conveniently located adjacent to Tora Bora...


The tragic suicide kaboom
in the Parachinar area of Kurram Agency on Friday, which killed 26 people and injured 36, has exposed the failure of a peace agreement between rival factions in the agency, Daily Times learnt.

According to media reports, Fazal Saeed Haqqani-led Tehrik-e-Taliban Islami (TTI) -- a breakaway faction of the Tehrik-e-Taliban Pakistain (TTP) -- has

grabbed credit

of the attack. Saeed Haqqani is said to have close ties with the Haqqani

bad boy

group, one of the most feared factions of the Afghan Taliban.

Kurram Agency is the only part of Pakistain's border region that has a significant Shia population. It has been racked by sectarian violence between Sunni and Shia tribes.

Saeed Haqqani had reportedly issued a statement soon after the accord -- inked in October 2011 -- in which he made claims that no peace could be established in Kurram Agency against his will and "it is only possible when TTI wishes for it".

There are also reports that he had refused to give any guarantee for the implementation of the accord and to follow the decisions made by the two factions.

Hailing from Bagan area of Kurram Agency, Saeed Haqqani is known to be the first cousin of Munir Orakzai, parliamentary leader of FATA. He has been involved in abduction of more than 40 Turi Bangash

rustics

. A dozen of those kidnapped were killed. Reportedly, TTP, TTI and the Afghan Taliban movement fighting Western forces in Afghanistan are deep-rooted in Pakistain's Tribal Areas. All have allegedly been involved in anti-Shia activities for years. They continue to have strongholds in the region despite a series of military operations in the last few years. Pak forces have been conducting operations against

bad boy

groups in Kurram Agency since the beginning of this year, in which dozens were killed in fierce fighting. However,


you can observe a lot just by watching...


Saeed Haqqani's group is said to remain safe during the military operation, especially during the 'Operation Koh-e-Sufaid' following some unofficial accords. This indicates that absence of any operation against him has made him a sole powerful player in the area.

Saeed Haqqani started his

bad boy

activities with the help of between 300 and 400

gun-hung tough guys

a few years ago.

After the agreement between the two factions, the Parachinar-

Beautiful Downtown Peshawar

road remained opened after a four-year siege by

beturbanned goon

s. However,


you can observe a lot just by watching...


Friday's bombing could be a TTI's attempt to close the road again. Such a closure will affect 500,000 residents of the area. The bombing has also put the future of the peace accord at stake, driving the agency once again on the verge of sectarian

festivities

. It also reflects the failure of security forces in maintaining peace in the region. Ono the other hand, TTI claims the Shia community of Parachinar is involved in activities against the group. At least 26 Shias were reportedly killed while more than three-dozen injured on Friday, after a

jacket wallah

detonated his explosives just near the targeted mosque in the congested Kurmi bazaar in the main town of Kurram Agency. The miseries of the locals did not end there, as security forces fired on crowds protesting the attack, killing three people.
Posted by: trailing wife || 02/18/2012 00:00 || Comments || Link || E-Mail|| [307 views] Top|| File under:
No peace in Pakistan without stable Afghanistan: Nawaz
ISLAMABAD: Former prime minister and Pakistain

Mohammedan

League-Nawaz (PML-N) President
Nawaz Sharif


... served two non-consecutive terms as prime minister, heads the Pakistain Moslem League (Nawaz). Noted for his spectacular corruption, the 1998 Pak nuclear test, border war with India, and for being tossed by General Musharraf...


on Friday said there could be no peace in Pakistain unless stability was achieved in Afghanistan. Sharif made these remarks on the occasion of a dinner that he hosted in honour of President Hamid Maybe I'll join the Taliban Karzai
... A former Baltimore restaurateur, now 12th and current President of Afghanistan, displacing the legitimate president Rabbani in December 2004. He was installed as the dominant political figure after the removal of the Taliban regime in late 2001 in a vain attempt to put a Pashtun face on the successor state to the Taliban. After the 2004 presidential election, he was declared president regardless of what the actual vote count was. He won a second, even more dubious, five-year-term after the 2009 presidential election. His grip on reality has been slipping steadily since around 2007, probably from heavy drug use...
. He emphasised the need for enhancing understanding and cooperation between Pakistain and Afghanistan, as this was essential for maintenance of peace and stability in the region. Sharif said that as a neighbour and brotherly country, Pakistain wished Afghanistan and its people to have peace and stability. In this context, he lauded the efforts of President Karzai to promote reconciliation in his country, which he felt was the only way to achieve peace. He also expressed his grief at the

liquidation

of former Afghan president Rabbani, who led the High Peace Council and whose strenuous efforts had already started bearing fruit. Thanking Sharif for the meeting, President Karzai spoke of his long association with the former prime minister, who he referred to as a sincere friend and well-wisher of Afghanistan. He also recalled the former prime minister's past efforts to promote peace and stability in Afghanistan, which was deeply appreciated in his country. President Karzai extended a cordial invitation to Nawaz Sharif to visit Kabul.
Posted by: trailing wife || 02/18/2012 00:00 || Comments || Link || E-Mail|| [280 views] Top|| File under:
Iraq
Iraq Accuses Some Arab States of Helping Fund Terror
Iraqi Deputy Interior Minister Adnan al-Assadi accused some Arab states he did not identify Friday of helping to fund terrorism, and expressed concern


...meaning the brow was mildly wrinkled, the eyebrows drawn slightly together, and a thoughtful expression assumed, not that anything was actually done or indeed that any thought was actually expended...


about security at the Syrian border.

"Businessmen from some countries in the region, with the help of their governments, are providing significant funds to terrorist groups in Iraq," Assadi said in an interview with state television


... and if you can't believe state television who can you believe?


"The leaders of these countries say they know nothing about it but the facts prove otherwise."

There are nearly 300 prisoners from other Arab countries in Iraqi jails, the majority of them Saudis, according to the justice ministry.

Assadi said the worsening security situation in neighboring Syria, where
Hereditary President-for-Life Bashir Pencilneck al-Assad


Supressor of the Damascenes...


's regime has been battling to crush an uprising for 11 months, was a cause for concern.

"What worries us is the deteriorating situation on the Syrian side, because the army is occupied with other problems," he said.

"There is smuggling and even

festivities

between the smugglers and the Syrian forces.

"The Syrian army is still at the border but in reduced numbers. It's chaos and public institutions are being pillaged from near the frontier. We have even seen some soldiers leaving their positions on the border."
Posted by: trailing wife || 02/18/2012 00:00 || Comments || Link || E-Mail|| [292 views] Top|| File under:
Israel-Palestine-Jordan
Thousands of Palestinians rally against Assad
Thousands of Paleostinians in Israel


Actually Arab Israelis, but a Palestinain newspaper can't be expected to admit that...

demonstrated against Syrian
Hereditary President-for-Life Bashir Pencilneck al-Assad


Despoiler of Deraa...


on Friday, calling for him to step down and end his violent suppression of a nationwide revolt.

Chanting "Bashir al-Assad leave" and "Let the people live", protesters in the northern town of Kafr Kanna set fire to posters of the Syrian president.

Assad has shown no sign of easing his campaign to stamp out an 11-month uprising against his rule. His forces on Friday resumed attacks on opposition strongholds in the city of Homs, which has now been under fire for two weeks.
Posted by: trailing wife || 02/18/2012 05:11 || Comments || Link || E-Mail|| [282 views] Top|| File under:
Israel links Quds Force with attacks
JERUSALEM: A senior Israeli official accused Iran's shadowy Quds Force on Friday of

criminal mastermind

ing a string of attacks on Israeli diplomats abroad this week, fleshing out allegations denied by Tehran.

Monday's apparently coordinated attempts to bomb staff at Israel's embassies in New Delhi and Tbilisi killed nobody but left the wife of the defense attaché to India

maimed

.

Georgian police defused the bomb in Tbilisi, while Thailand said it had uncovered an Iranian squad of saboteurs who had plotted an attack on Israeli interests Tuesday.

Iran has denied involvement but Israeli Vice Prime Minister Moshe Yaalon named Brig.-Gen. Qasem Soleimani, commander of the Quds Force, a covert arm of Iran's Revolutionary Guards Corps, as the

criminal mastermind

. "We see what is happening in India, Georgia and Thailand. It is the same pattern. The same bomb, the same lab, the same factory," Yaalon said in a newspaper interview.

"Soleimani is subordinate to the Iranian leaders and is responsible for the special force and for subversive activity against everybody," Yaalon told the Maariv daily, adding that the Iranian general had coordinated operations with

Leb

's

Hezbullies

guerrillas.

The United States blamed the Quds Force last year for an alleged plot to assassinate the Saudi ambassador to Washington. Iran rejected that as baseless.

US officials have previously also charged Quds proxies with carrying out attacks in Iraq and Afghanistan, while a European government source said in October that

Britannia

was looking into possible new Quds plots.

The Netanyahu government was quick to accuse Iran over the attacks, but some analysts have puzzled over why Tehran might risk what say saw as inept and rash actions -- especially on the territory of its big oil client India.

Yaalon said Iran was "under economic and political pressure," a reference to the stiffening of international sanctions meant to curb its controversial nuclear program, and the domestic tensions that they have helped stoke.
Posted by: trailing wife || 02/18/2012 00:00 || Comments || Link || E-Mail|| [303 views] Top|| File under:
Southeast Asia
Thailand questions 'open door' policy after terror plot
Days after botched attempt to attack Israeli diplomats, Tourism Ministry puts on hold plan to allow visas on arrival to citizens of Middle Eastern countries, including Iran

Thailand's tourism industry rakes in more than $25 billion in revenue a year, accounting for more than 6%  of the economy. But officials are now questioning if they should roll back the welcome mat a little.
 
"We have to admit that there are threats all over the world, and our country is a weak link," National Security Council chief Wichean Potephosree said after an apparently foiled bomb plot was uncovered when an

kaboom

in the Iranians' rented house Tuesday forced authorities to acknowledge that Thailand was a target of international terrorists.
 
Within days of the terror scare, the Thai Tourism Ministry put on hold a plan to allow visas on arrival to citizens of Middle Eastern countries, including Iran. Deputy Prime Minister Chalerm Yubumrung said he would order immigration authorities to "closely check people who enter the country, especially from countries that might have problems."

Part of Thailand's problem in tracking criminals is also a regional one. Borders in Southeast Asia are notoriously porous, making it easy to slip out of Thailand and disappear into Malaysia, Laos or Cambodia.
 
Malaysia has relaxed visa rules in recent years to boost tourism, allowing travelers from Iran and most Gulf countries visa-free entry for up to three months.
 
Sedaghatzadeh had traveled to Malaysia several times last year, according to a Malaysian security official who said authorities were investigating if the trips had any connection to the Bangkok plot. The official spoke on condition of anonymity because he was not authorized to speak to the media.
 
Thai police said Friday they were searching for two more suspects, including a possible explosives specialist who may have been training the Iranians. They have also issued an arrest warrant for an Iranian woman who rented the Bangkok home, named Leila Rohani, who is now believed to be back in Tehran.
 
The foiled plot highlights another loophole in Thailand: It's very easy to rent a house or apartment. There are no background checks. The standard requirement is one month's rent in advance, no questions asked.
 
In January, a Lebanese-Swedish man with alleged links to

Hezbullies

was

incarcerated

at the airport and then led police to a rented warehouse near Bangkok packed with more than 4 tons of urea fertilizer and other materials that could be used to make bombs.

Authorities say they have not determined if the two plots were connected.

This article starring:
Leila Rohani
Sedaghatzadeh
Posted by: trailing wife || 02/18/2012 05:53 || Comments || Link || E-Mail|| [308 views] Top|| File under:
Syria-Lebanon-Iran
U.S. drones reportedly monitoring Syria
"A good number" of unmanned U.S. military drones are operating in the skies over Syria, monitoring the President Basir al-Assad's military's crackdown against the opposition, U.S. defense officials tell NBC News.

According to the unnamed officials, the drone surveillance is not in preparations for a future military operation in Syria. Rather, the administration of U.S. President Barack Obama is hoping to use the visual evidence and intercepts of Syrian government and military communications in an effort to "make the case for a widespread international response."

Unlike in Libya and the regime of former dictator Muammar Qaddafi, there has been no widespread international support for military intervention in Syria.

Despite debate among White House, State Department and Pentagon officials about possible humanitarian missions, officials fear that those missions could not be carried out without jeopardizing those involved and would almost certainly draw the U.S. into a military role in Syria.

On Friday, Syrian government forces, disregarding U.N. condemnation, renewed their bombardment of the opposition stronghold of Homs as a Chinese minister arrived for talks with embattled President Bashar al-Assad on Saturday.
Posted by: tipper || 02/18/2012 12:10 || Comments || Link || E-Mail|| [384 views] Top|| File under:
Stuxnet Virus Infected 16,000 Computers, Iran Says
A senior Iranian intelligence official says an estimated 16,000 computers were infected by the Stuxnet virus.

The powerful virus targeted Iran's nuclear facilities and other industrial sites in 2010, and Tehran has acknowledged the malicious software affected a limited number of centrifuges -- a key component in nuclear fuel production. But Iran has said its scientists discovered and neutralized the malware before it could cause serious damage.

The semiofficial Fars news agency on Saturday quoted a deputy intelligence chief identified only as Ahangaran as saying 16,000 computers were infected by Stuxnet, but he did not specify whether worldwide or just in Iran.

He said Iran is facing difficulties obtaining anti-malware software because of international sanctions, forcing Iran to use its own experts to design the software.
Posted by: tipper || 02/18/2012 12:04 || Comments || Link || E-Mail|| [402 views] Top|| File under:
Iran trains female ninjas as potential assassins
Three thousand Iranian women being trained as ninja warriors say they will use their martial arts skills to defend the country if necessary. Scores of black-clad female "ninja" fighters whose ages range from 5 to 56 are just a handful of 3,000 women in Iran who are being trained as lethal warriors at a school in Tehran.

"We train women to have strength and ability. We have to do everything in our power to protect our homeland," said Akbar Faraji, who runs the school.

One of the fighters who has been training for over 13 years said, "Our aim is for Iranian women to be strengthened and if a problem arises, we will definitely declare our readiness to defend our Islamic homeland."

Iran has proclaimed advances in nuclear technology, including new centrifuges able to enrich uranium, a move that has heightened its confrontation with the West over suspicions it is planning to make nuclear weapons.

On Friday, the Home Secretary, William Hague told The Telegraph that Iran's pursuit of weapons of mass destruction could trigger a "new Cold War."
Posted by: tipper || 02/18/2012 10:48 || Comments || Link || E-Mail|| [439 views] Top|| File under:
Promises, promises: Iran to pay for Indian imports in two weeks
NEW DELHI: Indian exporters will be able to receive payments in the restricted rupee currency for sales to Iran within two weeks, the chief of India's top exporters' body said on Friday, as New Delhi puts a mechanism in place to maintain trade despite US sanctions.

About $3 billion in Iranian import arrears have accumulated since December 2010, M Rafeeque Ahmed said, when a previous payment conduit was closed under pressure from Washington, which is using sanctions to try to stop Tehran's suspected nuclear programme.

"The government has told us the mechanism for payment in rupee (to Indian exporters) will be in place in two weeks' time," Ahmed, president of the Federation of Indian Export Organisations, told

Rooters

in an interview. "Between December 2010 and January 2012 we have sent goods worth about $3 billion and almost all of it is stuck."

Ahmed is taking part in government negotiations to find a solution to the payment problems that have hit trade between the two countries after US sanctions on dollar deals. His organization is a quasi-government body set up by the trade ministry.

Indian oil importers have been paying for around $11 billion a year of crude since the middle of 2011 through Turkey's Halkbank, but this route would have been expensive for Iranian importers given sharp falls in the rial. India was Tehran's second-biggest crude customer last year after China and Iranian oil accounts for about 12 percent of its needs.

Most of the Iranian arrears are for imports of iron and steel ($623 million), chemicals ($453 million) and cereals ($419 million), machinery ($143 million) and pharmaceuticals ($87 million), Ahmed said.

Indian rice suppliers have also reported defaults by Iranian buyers and have said they are owed at least $144 million.

With payments for oil through Halkbank now looking vulnerable to fresh sanctions, India and Iran have agreed to settle 45 percent of this trade in rupees and boost exports to narrow their trade gap. Oil buyers are waiting for tax issues to be cleared up before they use the mechanism.

Iran's central bank has already deposited with India's UCO bank about $1 billion which had been used in the Asian Clearing Union (ACU), the longstanding mechanism that ended in 2010.

This will be used to kick off rupee payments to India's exporters -- allowing Tehran a way to use the restricted currency it would otherwise find hard to spend.

India abides by United Nations


...an international organization whose stated aims of facilitating interational security involves making sure that nobody with live ammo is offended unless it's a civilized country...


sanctions on Iran, but has refused to go along with new financial measures imposed by the United States and European Union


...the successor to the Holy Roman Empire, only without the Hapsburgs and the nifty uniforms and the dancing...


which aim to punish Iran for its nuclear ambitions.

India has pushed back the visit of a delegation to Iran to Mar. 10 to 14 from this month to explore boosting exports, said Ahmed, who will be part of that team.
Posted by: trailing wife || 02/18/2012 00:00 || Comments || Link || E-Mail|| [284 views] Top|| File under:
Irony: Opposition Not Invited to Tunisia 'Friends of Syria' Conference
The Syrian National Council, the largest opposition group in the strife-ridden country, will not be officially represented at a "friends of Syria" conference next week, host Tunisia said on Friday.

"There will certainly not be an official SNC representative" at the conference, Foreign Minister Rafik Abdesalem told

news hound

s while recognizing that the topic had caused wide debate.

"Each thing in time," the minister said, adding that he hoped to see the creation of an opposition group with "real representation".

Tunisia, which hosted a first international conference on Syria in December and broke off ties with Damascus


...Capital of the last remaining Baathist regime in the world...


earlier this month, does not recognize the SNC as an official entity.

The SNC said last week recognition by the Arab League


...an organization of Arabic-speaking states with 22 member countries and four observers. The League tries to achieve Arab consensus on issues, which usually leaves them doing nothing but a bit of grimacing and mustache cursing...


was imminent, though members did not specify the extent of recognition they expected.

Tunisia has invited members of

the vaporous Arab League

and the European Union


...the successor to the Holy Roman Empire, only without the Hapsburgs and the nifty uniforms and the dancing...


, along with the United States, to attend the February 24 conference.

Abdesalem confirmed invitations were also sent to Russia and China, the two powers have that have gone furthest to defend the regime of
Hereditary President-for-Life Bashir Pencilneck al-Assad


Light of the Alawites...


"There's no reason to exclude two countries," the minister said.

The minister said the conference would "apply maximum pressure on the Syrian government so that it stops killing its own people."

Abdesalem said military options were not on the table and that Tunisia would never be a staging ground for an attack on Syria.

"We are acting within the Arab League framework," he said.

Abdesalem also defended Tunisia's decision earlier this month to expel a top Syrian diplomat, calling it "ethical".

Tunisia's opposition had criticized the decision as a reckless break with the country's diplomatic tradition.

Abdesalem said Tunisia could not "stand back in silence" noting that the expulsion was decided the day after regime attacks in Homs killed 230 people, according to Syrian activists.

"The situation in Syria is critical and no one can accept such violations against human rights


One man's rights are another man's existential threat.


," the minister said.

"What is happening there is just revolution not so different from what happened in Tunisia, a revolution for dignity and freedom," the minister said.

Syrian forces on Friday continued to blast Homs despite an overnight U.N. vote condemning the repression.
Posted by: trailing wife || 02/18/2012 00:00 || Comments || Link || E-Mail|| [277 views] Top|| File under:
Bellemare Reportedly Referred New Indictment to Fransen
Special Tribunal for

Leb

Prosecutor Daniel Bellemare referred a new indictment to Pre-Trial Judge Daniel Fransen in the attacks on the three Lebanese officials that have been linked to ex-Premier Rafik Hariri's murder, al-Akhbar newspaper reported on Friday.

Sources close to the prosecutor's office told the daily that Bellemare referred to Fransen in the past few days the new indictment in the

liquidation

attempts of MP Marwan Hamadeh, ex-Defense Minister Elias Murr, and the murder of former Communist party leader George Hawi.

Media reports had said that Bellemare was expected to issue a new indictment before he leaves his post in March. His successor has not yet been named.

The sources didn't disclose the content of the indictment, hinting that it might include a fifth suspect linked to Hariri's Feb. 2005

liquidation

.

STL

front man

Marten Youssef said during an interview with An Nahar newspaper this month that Bellemare can follow two ways to refer an indictment to Fransen: either discreetly, or he can refer it without revealing its context (to the public).

Eight lawyers have been selected to represent four Hizbullah members due to be tried in absentia for Hariri's

liquidation

.

Each of the four defendants will have a counsel and co-counsel who "are fully independent and can choose any strategy they see best fit to defend the rights of the accused," the court has said.

The Hague-based tribunal indicted Salim Ayyash, Mustafa Badreddine, Hussein Anaissi and Assad Sabra and sent arrest warrants for them to Lebanese authorities in June last year.

But the authorities in

Leb

have so far failed to arrest them.
Posted by: trailing wife || 02/18/2012 00:00 || Comments || Link || E-Mail|| [303 views] Top|| File under:
Who's in the News
41
[untagged]
1
al-Qaeda in Arabia
1
Govt of Iran
Bookmark
E-Mail Me
The Classics
The O Club
Rantburg Store
The Bloids
The Never-ending Story
Thugburg
Gulf War I
The Way We Were
Bio
Merry-Go-Blog
Hair Through the Ages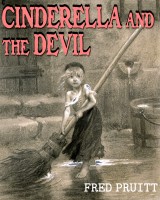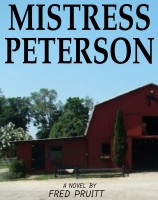 On Sale now!


A multi-volume chronology and reference guide set detailing three years of the Mexican Drug War between 2010 and 2012.

Rantburg.com and borderlandbeat.com correspondent and author Chris Covert presents his first non-fiction work detailing the drug and gang related violence in Mexico.

Chris gives us Mexican press dispatches of drug and gang war violence over three years, presented in a multi volume set intended to chronicle the death, violence and mayhem which has dominated Mexico for six years.
Click here for more information


Meet the Mods
In no particular order...


Steve White
Seafarious
Pappy
lotp
Scooter McGruder
john frum
tu3031
badanov
sherry
ryuge
GolfBravoUSMC
Bright Pebbles
trailing wife
Gloria
Fred
Besoeker
Glenmore
Frank G
3dc
Skidmark
Alaska Paul



Better than the average link...



Rantburg was assembled from recycled algorithms in the United States of America. No trees were destroyed in the production of this weblog. We did hurt some, though. Sorry.
34.238.189.171