-Lurid Crime Tales-
Martin Shkreli Pelted with Feces at Canceled Milo Yiannapoulos Event
[HEATST] Milo Yiannopoulos' event at UC Davis this weekend with pharma bro Martin Shkreli didn't go as planned. It was canceled amid a storm of protest and fears that Milo's appearance would cause violence to escalate on campus. UC Davis' College Republicans, who sponsored the program, were contacted by the University's police department and student affairs officials who advised them to nix the controversial event.

So while Milo, the alt-right provocateur, was nowhere to be seen, his wingman Shkreli still showed up outside the building where the event was supposed to take place and approached some protesters. He was pelted with feces in short order.

La Belle France

s Wang of Sacramento's ABC 10 captured footage of the fecal attack.

The video shows the exact moment Shkreli -- who first achieved notoriety when he bought the rights to a lifesaving HIV drug and jacked up the price astronomically -- was pelted in the face with feces (probably dogs' droppings, not human excrement), with a protester calling him a "piece of sh*t."

Protesters heckled any Milo's supporters who were there and other prospective attendees with chants calling them "bigots," "fascists," and "racists." Per an ABC 10 report, most of the protesters were not in fact UC Davis students. The protests began peacefully, but quickly escalated into violence as protesters jumped the barricades set up by campus police. The news station confirmed that one anti-Milo protester threw hot coffee at its camera crew and their equipment.


Posted by: Fred || 01/17/2017 00:00 || Comments || Link || E-Mail|| [139 views] Top|| File under:
-Land of the Free
Protesters plan to release butyric acid into the ventilation system at the DeploraBall to set off all the fire alarms and sprinklers. PROJECT VERITAS catches them on tape
(Washington D.C.) Project Veritas has just released a new video which uncovers a group known as the DC Anti-Fascist Coalition actively plotting criminal activities to disrupt President-Elect Donald Trump's inauguration. These activities likely violate multiple criminal laws.

A Project Veritas journalist was invited by email to a DC Anti-Fascist Coalition meeting, which took place at a residence in Washington D.C. The discussion centered around disrupting the "Deploraball", a large pro-Trump event at the National Press Club in D.C. scheduled the night before the inauguration.

"It would be really something if we could stop them from having the Deploraball at all," one activist says in the video.

After the initial meeting, the Project Veritas journalist joined the group at Comet Ping Pong, a pizza restaurant that is better known as the location of the Pizzagate controversy last year. The coalition members discuss the steps they would need to take to halt the Deploraball event.

The DC Anti-fascist coalition members present were Luke Kuhm, "Scott Green", Colin Dunn, and Casey Webber.

"If you had a pint of butyric acid, I don't care how big the building is, it is closing…" says Luke Kuhm. "And this stuff is like very efficient, it's very very smelly and it lasts a long time. A little bit goes a long way," Scott Green explained.

They continued to discuss how to get butyric acid into the ventilation of the building and other ways to stop the event. Besides using butyric acid, the group considered activating sprinklers or setting off fire alarms in hopes of forcing the guests outside of the building where they would be confronted by protesters.
The above paragraphs from the Veritas link found here.
Posted by: anon1 || 01/17/2017 08:10 || Comments || Link || E-Mail|| [219 views] Top|| File under:
Video shows anti-Trump activists plotting to set off stink bombs, sprinklers at inaugural fetes
[WASHINGTONTIMES] Anti-Trump protesters are plotting to derail an inaugural ball by setting off stink bombs and the sprinkler system in order to force the evacuation of celebrants, according to an undercover video released Monday.

The D.C. Anti-Fascist Coalition, part of the anti-inauguration umbrella group #DisruptJ20, plans to "ruin" the DeploraBall, a sold-out black-tie gathering Thursday night at the National Press Building, according to the Project Veritas investigation.

"I was thinking of things that would ruin their evening, ruin their outfits and otherwise make it impossible to continue with their plans. So they get nothing accomplished," said a man identified in the video as Scott Green, a leader of the D.C. Anti-Fascist Coalition, in the undercover video.

Another activist, identified as Luke Kuhn, says during a sit-down at the Comet Ping Pong pizza joint in Washington, D.C., "If you had a pint of butyric acid, I don't care how how big the building is, it is closing," to which Mr. Green responds, "And this stuff is very efficient, it's very, very smelly and it lasts a long time."

Butyric acid is an ingredient commonly used in stink bombs. As a back-up plan, activists said on the video they would look to set off the sprinkler system.

"I'm trying to think through how to get all the sprinklers to go off at once," says an activist identified as Colin Dunn, adding that he wants to be sure the vandalism is "made to look like an accident."


The video, labelled Part I -- Project Veritas's subtle way of suggesting there are several more queued up for release -- can be seen here. According to the video blurb, "Project Veritas notified the FBI, Secret Service and DC Metro Police of the content of this video prior to its release."

Check and mate.
Posted by: Fred || 01/17/2017 00:00 || Comments || Link || E-Mail|| [87 views] Top|| File under:
'Resist Trump' Meeting Refuses to Recite Pledge of Allegiance
[BREITBART] SANTA MONICA -- Left-wing organizers refused a request to recite the Pledge of Allegiance during a "Resist Trump" meeting on Sunday sponsored by MoveOn.org


...a Democratic Party front organization funded by George Soros founded in the wake of the Clinton impeachment. It provides money, muscle, and astroturf as required...


to plan protests against the President-elect.

The pledge was rejected because it was "not on the agenda."
Karen Siegemund, chair of the American Freedom Alliance, stood up and asked if the pledge could be recited before the discussions began. "Perhaps we have a veteran in the room who would be happy to lead us to the Pledge of Allegiance?" Siegemund asked.

Voices could be heard saying, "Oh God" and "no" from various parts of the room.

A man named Gene, who was leading the meeting, said, "I'm sorry, but just to keep this meeting moving. I, personally, agree with you. I'm a recovering Republican and I agree with you. However,


if you can't be a good example, then you'll just have to be a horrible warning...


I'm going to rule that motion out of order simply because it's not on the agenda."

The meeting continued normally after that and Siegemund exited the Mt. Olive Lutheran Church, where the MoveOn.org-sponsored event was held.

Sunday's meeting was held for volunteers who oppose President-elect Donald Trump


...New York real estate developer, described by Dems as illiterate, racist, misogynistic, and what ever other unpleasant descriptions they can think of, elected by the rest of us as 45th President of the United States...


to meet and organize ways to "resist" him and his incoming administration.

Key topics of discussion were immigration, Republican efforts to repeal and replace the Affordable Care Act (Obamacare


... aka the Affordable Care Act, an ineptly designed and worse executed piece of legislation designed to bring 17 percent of the U.S. economy under the direct control of the government. The previous iteration, known as Hillarycare, was laughed out of Washington. This stinker was passed on a party-line vote without being read...


), and planning upcoming rallies.

Some of the women in attendance were also planning to fly to D.C. to attend the Women's March on Washington rally the day after Trump is sworn in as America's 45th president. Almost one million people are expected to attend Trump's inauguration on the National Mall and security is going to be amplified.

The march is set to be one of America's largest protests. Other rallies are also planned to coincide with the Women's March, including one known as the "Pussyhats" march. Women will reportedly be wearing knitted, pink hats that have pussycat ears on them during the protests.

A flier from the event points out, "We love the clever wordplay of 'pussyhat and 'pussycat,' but yes, 'pussy' is also a derogatory term for female genitalia. We choose this loaded word for our project because we want to reclaim the term as a means of empowerment."
Posted by: Fred || 01/17/2017 00:00 || Comments || Link || E-Mail|| [163 views] Top|| File under:
Caribbean-Latin America
Obama agrees not to extradite U.S. fugitive cop killer from Cuba
[Wash Times] The Obama administration signed a law-enforcement agreement with Cuba Monday that doesn't call for the return of U.S. fugitives, including former Black Panther Joanne Chesimard, who is wanted for killing a New Jersey police officer.

The pact was signed by Jeffrey DeLaurentis, the de facto U.S. ambassador in Havana, and the Cuban Interior minister Julio César Gandarilla. It covers a broad range of law-enforcement topics, such as counternarcotics operations.

Also present at the signing was White House deputy national security adviser Ben Rhodes, who played a key role in forging Mr. Obama's policy of restoring diplomatic ties with Cuba in 2014.

The agreement does not include a return of U.S. fugitives that Cuba has harbored, including Chesimard, also known as Assata Shakur. Convicted of murder for the shooting death of New Jersey state trooper Werner Foerster in 1973, she escaped prison in 1979 and received asylum from Cuba. The omission of fugitives from the agreement was first reported by USA Today.

Cuba's shielding of Chesimard and other U.S. fugitives, including Puerto Rican nationalist William Morales, wanted for the 1975 Fraunces Tavern bombing in New York City that killed four and wounded 50, has been a source of friction between the two governments for decade.
Posted by: Besoeker || 01/17/2017 04:02 || Comments || Link || E-Mail|| [133 views] Top|| File under:
Europe
John Kerry: 'Inappropriate' For Trump To Knock Merkel On Refugee Policy
[HUFFINGTONPOST] Secretary of State John F. I was in Vietnam, you know Kerry
Former Senator-for-Life from Massachussetts, self-defined war hero, speaker of French, owner of a lucky hat, conqueror of Cambodia, unsuccessful presidential candidate, and utterly failed Secretary of State...
said Monday that President-elect Donald Trump


...New York real estate developer, described by Dems as illiterate, racist, misogynistic, and what ever other unpleasant descriptions they can think of, elected by the rest of us as 45th President of the United States...


had made a mistake by attacking German Chancellor Angela Merkel
...current chancellor of Germany and the impetus behind Germany's remarkably ill-starred immigration program. Merkel used to be referred to by Germans as Mom...
's history of admitting refugees to her country.

"I thought, frankly, it was inappropriate for a president-elect of the United States to be stepping into the politics of other countries in a quite direct manner," Kerry told CNN's

Ace newshound Christiane Amanpour

. "He'll have to speak to that. As of Friday, he's responsible for that relationship."

Trump said in an interview with the Times of London and the German newspaper Bild that Merkel had made "one very catastrophic mistake, and that was taking all of these illegals," referring to the Syrian refugees and other migrants colonists the country took in. The president-elect has frequently derided Syrian refugees as a "Trojan horse" for

forces of Evil

― and once officially proposed banning all

Moslem

s from entering the U.S., but later said he would like to ban people from certain countries, mostly majority-

Moslem

ones.

Trump isn't the president yet, which means the

B.O. regime

is still in charge of foreign policy ― even when the president-elect makes it difficult. When Merkel responded to Trump, she stressed that he hadn't taken office yet.

"I'm waiting for his inauguration, as is proper," she said in Berlin, Politico reported. "Then we'll work with him on all levels. He has just stated his positions, which have been known for quite some time. My positions are also known."

Kerry said he thought Merkel "was extremely courageous" in her response to the refugee crisis and that the

B.O. regime

"valued her leadership enormously."
Posted by: Fred || 01/17/2017 00:00 || Comments || Link || E-Mail|| [238 views] Top|| File under:
Home Front: Politix
'Never Trump' national-security Republicans fear they have been blacklisted
Actions have consequences.

Yet another way in which Mr. Trump was misunderestimated. Businessmen, particularly big-time developers, have long memories...

Well..yeah. Bitter tears from WaPo sources that Trump has a memory .. *sob*


They are some of the biggest names in the Republican national security firmament, veterans of past GOP administrations who say, if called upon by President-elect Donald Trump, they stand ready to serve their country again.


The call that never comes™


But their phones aren't ringing. Their entreaties to Trump Tower in New York have mostly gone unanswered.


"It wasn't personal, Michael, it was just business."

In Trump world, these establishment all-stars say they are "PNG" ‐ personae non gratae.


They were part of the swamp anyways. Good riddance to them...

Their transgression was signing one or both of two public "Never Trump" letters during the campaign, declaring they would not vote for Trump and calling his candidacy a danger to the nation.


"Oh...that"


One letter, with 122 names, was published by War on the Rocks, a website devoted to national security commentary, during the primary season in March. The other, with 50 names, including some repeat signatories, was published by the New York Times during the general-election campaign in August.


As the Instapundit notes, if you sign your name to a "Never Trump" missive, aren't you blacklisting yourself?

Now, just days before Trump is sworn in as the nation's 45th president, the letter signers fear they have been added to another document, this one private ‐ a purported blacklist compiled by Trump's political advisers.


Barack Obama, 2009: "Don't think we're not keeping score, brother."

"Before he won, the conversation was, 'We really would love for you to change your mind and join us,' " Peter Feaver, a National Security Council special adviser under President George W. Bush, said of informal talks with Trump aides. Feaver, who signed both letters, added that, "Since he won . . . the conversation is, 'There likely will be a blacklist of people who signed the letters who won't themselves be eligible for a post.' "


Actions have consequences, dumbshits. What are you? Paleos?




Now, now, give them a chance...

Trump transition aides did not respond to a request for comment for this article.


*snort*




With any luck they can be employed in the private sector, the media or academics for the next eight years...
Posted by: Frank G || 01/17/2017 00:00 || Comments || Link || E-Mail|| [377 views] Top|| File under:
After a feud with a civil rights leader, Donald Trump meets with Martin Luther King III
[LATIMES] Donald Trump


...New York real estate developer, described by Dems as illiterate, racist, misogynistic, and what ever other unpleasant descriptions they can think of, elected by the rest of us as 45th President of the United States...


met with Martin Luther King III on Monday, a holiday commemorating the life of King's father, which this year was marked by Trump's quarrel with Rep. John Lewis (D-Ga.), a hero of the civil rights struggle.

King, the oldest surviving child of the Rev. Martin Luther King Jr., described the meeting at Trump Tower as constructive and said it had centered on efforts to improve the voting system.


A lot of us could go along with that, if Mr. King is serious about cleaning up the system.

Asked by

news hound

s about Trump's characterization Saturday of Lewis as "all talk ... no action," King said he "absolutely" disagreed.

"I would say John Lewis has demonstrated that he is action," said King. But, he added, "Things get said on both sides in the heat of emotion. And at some point in this nation, we've got to move forward."

King said that Trump told him that he intended to represent all Americans.

"I believe that's his intent," King said. "I believe we have to consistently engage with pressure, public pressure."


And, maybe sir, a little cooperation...
Posted by: Fred || 01/17/2017 00:00 || Comments || Link || E-Mail|| [114 views] Top|| File under:
A pattern of deeming Republican presidents 'illegitimate'
[WASHINGTONEXAMINER] It's a free country, and the nineteen (and counting) members of Congress who are planning to boycott President-elect Trump's inauguration are certainly within their rights. So even is Rep. John Lewis, D-Ga., who said over the weekend that Trump's election (or his presidency) is "illegitimate."

That doesn't make his comment true or honorable or helpful to the nation's well-being, but he is free to say it.

Reps. Lewis, Jerry Nadler, D-N.Y., Barbara Lee, D-Calif., Katherine Clark, D-Mass., and the other inaugural boycotters are certainly not alone in finding Trump uniquely awful. They are not alone in believing the president-elect has gone out of his way to offend people. Probably they also recognize that, in the safe districts they all represent, an inaugural boycott might even be a political winner.

But this is also part of a pattern. Lewis and Lee, along with some other Democratic

politician

s at the time, also boycotted to make a point when President George W. Bush was inaugurated in 2001. The Washington Post reported at the time that Lewis "thought it would be hypocritical to attend Bush's swearing-in because he doesn't believe Bush is the true elected president."

Maybe they had a better excuse that time, as there was so much lingering acrimony surrounding the Florida recount. But we're talking about elected members of Congress who have refused to accept two Republican presidencies in a row. Is there always a good enough excuse whenever a Republican wins? At what point is it fair to ask whether some people are just not committed to democratic or legal processes at all unless the results come out as they hope?
Posted by: Fred || 01/17/2017 00:00 || Comments || Link || E-Mail|| [105 views] Top|| File under:
CNN learns a hard lesson
[WASHINGTONTIMES] Whatever else Donald Trump may be, he's a new kind of politician. He's not afraid of the press. He doesn't drop to the fetal position, cowering as if pleading for a little mercy, when The New York Times or The Washington Post — or CNN News — cries boo! The approved reaction to lies and slanders for a pol is to smile and take it, with the hope that accusations of being "undisciplined" or "thin skinned" will die with the next news cycle.

This stuns some of the journalists, who are not accustomed to being called for their own mistakes. The skeptical old editor in a green eyeshade and with a sharpened blue pencil, warning reporters that "if your mother tells you she loves you, check it out," has gone to the great newsroom in the sky. When the president-elect declined to take a question from CNN at his press conference last week because the network promoted a faked "dossier" of his sins and shortcomings, mostly imagined by opposition research groups, reporters in the audience went berserk. In the Donald's judgment CNN has become a purveyor of "fake news."

CNN, like much of that legacy media, has not a clue to what the stunning 2016 election was all about. An anvil chorus of media voices join those who can't give up the campaign that ended for everybody else two months ago. The media has a responsibility and duty to press every president with sharp, legitimate questions, questions that the president won't like. The president has a corollary right — he should regard it as a duty — to choose whom he will take a question from. Any veteran of a presidential press conference understands the feeling of frustration when the president passes over them to take a question from someone else.

Mr. Trump is obviously not CNN's idea of what a president ought to be. Fair enough. The network has a right to its opinion. But fair-minded readers and viewers of the news have a right to expect the purveyors of the news to purvey actual news. Posing tough questions to presidents and other leaders is one of the things that makes America great, but myths and other "fake news" posing as the real thing deserve the contempt of everyone.
Posted by: Fred || 01/17/2017 00:00 || Comments || Link || E-Mail|| [293 views] Top|| File under:
Was Hillary Clinton's Nomination Legitimate? Six Reasons to Say No
[BREITBART] Democrats are consoling themselves by claiming Donald Trump


...New York real estate developer, described by Dems as illiterate, racist, misogynistic, and what ever other unpleasant descriptions they can think of, elected by the rest of us as 45th President of the United States...


's election is illegitimate, but they'll do themselves and the nation a favor if they consider their own faults -- including the top-to-bottom corruption in their own party and political strategy.

1. The Democrats' rigged primary: Democrats should begin by accepting the obvious truth of a rigged primary revealed by WikiLeaks. The party's key leaders -- not the party's voters -- picked and promoted Hillary Clinton
Continued on Page 49
Posted by: Fred || 01/17/2017 00:00 || Comments || Link || E-Mail|| [174 views] Top|| File under:
Who's in the News
42
[untagged]
14
Islamic State
4
Taliban
3
Govt of Pakistan
2
Houthis
2
al-Qaeda
2
Sublime Porte
2
Arab Spring
2
Hamas
1
Ansar al-Sharia
1
al-Nusra
1
Boko Haram
1
Ansar Bayt al-Maqdis (IS)
Bookmark
E-Mail Me
The Classics
The O Club
Rantburg Store
Comments Spam
The Bloids
The Never-ending Story
Thugburg
RSS Links
Gulf War I
The Way We Were
Bio
Sink Trap
Alzheimer's Association
Day by Day
Counterterrorism
Hair Through the Ages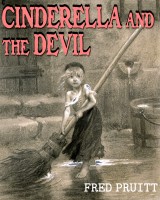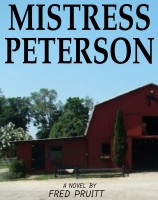 On Sale now!


A multi-volume chronology and reference guide set detailing three years of the Mexican Drug War between 2010 and 2012.

Rantburg.com and borderlandbeat.com correspondent and author Chris Covert presents his first non-fiction work detailing the drug and gang related violence in Mexico.

Chris gives us Mexican press dispatches of drug and gang war violence over three years, presented in a multi volume set intended to chronicle the death, violence and mayhem which has dominated Mexico for six years.
Click here for more information


Meet the Mods
In no particular order...


Steve White
Seafarious
Pappy
lotp
Scooter McGruder
john frum
tu3031
badanov
sherry
ryuge
GolfBravoUSMC
Bright Pebbles
trailing wife
Gloria
Fred
Besoeker



Better than the average link...



Rantburg was assembled from recycled algorithms in the United States of America. No trees were destroyed in the production of this weblog. We did hurt some, though. Sorry.
54.145.232.99