-Lurid Crime Tales-
If Not Russia, Who Is Hillary's 'Foreign Entity'?
[American Thinker] I've long said Hillary Clinton is insufficiently stupid to have believed she could operate an unsecured home server without compromising the security of any data transmitted through it or stored on it.

For just as long, it has been my contention that the server was the faucet through which she pumped information she was selling (yes, selling) to foreign entities, both public and private.

I.T. security protocols would've easily flagged attempts at intrusion if targeted toward the State Department's secure servers, through which then-secretary of state Clinton ought to have conducted business. Likewise, the transfer or copying of said information from a secure server is a detectable act with access being tightly controlled and records kept of who looked at what and when.

"Convenience," the excuse proffered by Clinton for not following even the most basic of security procedures, is, in a way, a rare instance of Clinton telling the truth, just not in the way she would have us believe.

She claims that it was more convenient to utilize a home server, using linked devices to conduct business. More truthfully, it was more convenient to offload state secrets absent the prying eyes of government I.T. security staff.

In his now infamous "exoneration presser," fired FBI director James Comey admitted that Clinton's server was "likely compromised" by foreign actors, but he also claimed there was "no evidence" of such an intrusion. During disgraced FBI agent Peter Strzok's recent testimony, we discovered that this assertion was just another in a long line of brazen falsehoods tumbling out of Comey's mouth.

To drink a shot of liquor every time Comey says something that might be true might prove an entertaining parlor game for teetotalers. Beyond stating his name, there's precious little else he might say that is not suspect.
Posted by: Besoeker || 07/19/2018 01:43 || Comments || Link || E-Mail|| [119 views] Top|| File under:
Arabia
The BBC exposes Qatar
[ENGLISH.ALARABIYA.NET] What's new about the latest BBC report about Qatar

...an emirate on the east coast of the Arabian Peninsula. It sits on some really productive gas and oil deposits, which produces the highest per capita income in the world. They piss it all away on religion, financing the Moslem Brotherhood and several al-Qaeda affiliates. Home of nutbag holy manYusuf al-Qaradawi...
's conscious and planned funding of an exquisite formation of terror groups, both Sunni and Shiite, in Iraq and Syria is that it's issued by the BBC itself. There are also a few additional interesting details.

A total of $1 billion is the amount that the Qatari negotiator paid upon direct orders from Doha. The Qatari blessings were bestowed on a bunch of criminals from the sectarian Popular Mobilization that supports Khomeini's Iran as part of a deal to release 28 Qataris, including members of the ruling family, who were kidnapped in Iraq in 2015.

The British BBC's report by Paul Wood included messages that he said he attained from governmental sources that confirm that Qatar received help from several parties in several countries to guarantee the release of the kidnapped.

Before that, the Washington Post ‐ this American daily, like the British BBC, is not accused of favoring Soddy Arabia


...a kingdom taking up the bulk of the Arabian peninsula. Its primary economic activity involves exporting oil and soaking Islamic rubes on the annual hajj pilgrimage. The country supports a large number of princes in whatcha might call princely splendor. When the oil runs out the rest of the world is going to kick sand in the Soddy national face...


or the UAE! ‐published the details of the deal in April 2018. BBC's report added that Qatar's authorities knew the identity of the

Death Eaters

they were dealing with back then, unlike what they had alleged.

Proof of terrorism funding
One of the funny details noted in the report is that a Kataib Hezbollah negotiator named Abu Mohammed took the ambassador aside and asked for $10 million for himself. The Qatari ambassador responded with Ahnaf ibn Qais's slyness and said: "To motivate him, I also told him that I am willing to buy him an apartment in

Leb

."

The Qatari generosity was not limited to the gangs of the general of Iranian terrorism Qassem Soleimani

as it was rather fair and non-sectarian! The leaked documents proved that Qatar played the mediator role between the Army of Conquest (a fundamentalist Sunni faction) and Iran to implement the "four-town" agreement in Syria ‐ the deal that's a scandal to all its Sunni and Shiite parties and whose victims are Sunni and Shiite people in Syria's Wadi Barada and Aleppo's countryside.

Not only that, but according to what was revealed, at some point, the kidnappers asked Qatar to leave the Arab Coalition against the Houthis in Yemen

...an area of the Arabian Peninsula sometimes mistaken for a country. It is populated by more antagonistic tribes and factions than you can keep track of. Except for a tiny handfull of Jews everthing there is very Islamic...
and secure the release of Iranian soldiers held prisoners by rebels in Syria.

It's all linked together, Iran, Qatar, al-Qaeda, the Popular Mobilization, Hezbollah and the Houthis. The British BBC and the American Washington Post, and not Al Arabiya television channel or Asharq al-Awsat daily or Alittihad daily, are who told us about the secret details of these Qatari deals.

We thus ask who, in general, funded the groups of strife and terror for the past 20 years in Bahrain, Saudi Arabia, the UAE and Egypt?

Channels like Al Hiwar Channel managed by Paleostinian

Moslem Brüderbund

figure Azzam al-Tamimi in London and similar figures like Sa'ad al-Faqih: Who were watering their seeds? This question is directed to the intelligent and the rational.
Posted by: Fred || 07/19/2018 00:00 || Comments || Link || E-Mail|| [70 views] Top|| File under: Govt of Qatar (MB)
Britain
Britain has identified Russians suspected of Skripal nerve attack: PA
LONDON (Reuters) - British police have identified several Russians who they believe were behind the nerve agent attack on former double agent Sergei Skripal and his daughter, the Press Association reported on Thursday, citing a source close to the investigation.

Skripal, a former colonel in Russian military intelligence who betrayed dozens of agents to Britain's MI6 foreign spy service, and his daughter Yulia, were found unconscious on a public bench in the British city of Salisbury on March 4.

Britain blamed Russia for the poisonings and identified the poison as Novichok, a deadly group of nerve agents developed by the Soviet military in the 1970s and 1980s. Russia has repeatedly denied any involvement in the attack.

After analyzing closed-circuit television, police think several Russians were involved in the attack on the Skripals, who spent weeks in hospital before being spirited to a secret location, Press Association reported.
Posted by: Besoeker || 07/19/2018 04:10 || Comments || Link || E-Mail|| [96 views] Top|| File under:
Caucasus/Russia/Central Asia
Caroline Glick: Trump Was the Big Winner at Helsinki Summit
h/t Gates of Vienna


Trump met with Putin because as president, he is required to meet with the leader of Russia just as every U.S. president since Franklin Delano Roosevelt had to meet with his counterpart at the Kremlin.

U.S. national security and indeed, international security are dependent on the leaders of the two powerful nations developing cooperative relations. The ability of U.S. and Russian leaders to work together plays a key role in preventing another world war. It would have been a dereliction of duty if Trump had not met with Putin.

This brings us to the substance of the meeting, which was exceedingly positive and constructive.

...In his opening remarks, Putin put an official end to the debate over his intentions. "The Cold War is a thing of the past," he declared.

"The era of acute ideological confrontation of the two countries is a thing of the remote past ‐ it's a vestige of the past."

If Putin's statement of his intentions and his outlook were the only thing to have come out of the summit, it would have more than justified the meeting. But that was only the beginning.

Two critical issues, Iran's presence in Syria and North Korea's nuclear arsenal, were the subject of a significant amount of attention from Trump and Putin during the press conference. Their remarks on both subjects made clear just how critical the meeting was for U.S. national security interests and for global stability in the short and long-term.

...In their remarks, both Putin and Trump said that they are committed to Israel's security. Putin said that he accepts Israel's position that the 1974 disengagement of forces agreement between Israel and Syria must be implemented. The agreement bars Syrian military forces from deploying to the border with Israel and limits their deployment in the area adjacent to it. Trump stated outright that the U.S. supports Israel's efforts to prevent Iran from entrenching its forces in Syria.

...The second reason that the Trump-Putin meeting was significant in the Iranian context is that it called into question the long-term viability of the Russian-Iranian partnership.

...So if Putin indicated a willingness to cut a deal with the U.S. and Israel in Syria, then the implication is that he is willing to attenuate Russian-Iranian ties in favor of Russian-American and Russian-Israeli ties. The minimal price for those ties is Israeli-U.S. acceptance of the survival of Assad's regime in Syria. Netanyahu indicated last week that he is willing to accept Putin's position.

...To understand just how significant Trump's achievements in relation to Russia's relations with Iran and its position in Syria are, it is important to notice where the U.S. stood in relation to both issues when Trump entered office.

...Obama joined with Russia in enabling Iran to become a nuclear-armed state by concluding the nuclear deal with Iran in July 2015. The fact that Trump was able to convince Putin to support Israel's efforts against Iran in Syria after abandoning the nuclear deal in May, despite Putin's continued support for the nuclear deal, was a major achievement.

The second area where Trump achieved a major breakthrough in Helsinki is North Korea. It is far from clear that Trump's effort to cut a deal with North Korea can survive Pyongyang's latest anti-American diatribes and the evidence of its continued nuclear operations. But what is clear is that none of North Korea's efforts could continue without Chinese support. Nuclear armed North Korea is China's most powerful ‐ and dangerous ‐ proxy.

During the previous three administrations, Russia has consistently partnered with China in relation to U.S. multiparty talks regarding North Korea's nuclear program. But during the Helsinki summit, Putin expressed strong support for America's goal of denuclearizing North Korea.

...This, then brings, us to the hysterical condemnations that Trump has been inundated with since Monday by the U.S. media, by former senior Obama administration national security officials, and by Democrats.

The very notion that a U.S. president commits treason by seeking a cooperative relationship with the head of Russia is absurd. Given the stakes of the two leaders' relationship, it is also dangerous.

Statements accusing Trump of treason and calling for the military to overthrow him are terrifying. They demonstrate that Trump's opponents are so obsessed with delegitimizing his presidency, and presumably with impeaching him that they are willing to risk a world war to achieve their domestic political goals.

When we consider the hysteria of Trump's critics on the one hand, and Trump's extraordinary accomplishments in Helsinki on the other, we need to be thankful that Trump was willing as he said, "to take a political risk in pursuit of peace," rather than "risk peace in pursuit of politics." The U.S. and the world benefited greatly from his courage.


Posted by: g(r)omgoru || 07/19/2018 10:56 || Comments || Link || E-Mail|| [45 views] Top|| File under:
Economy
Amazon.com's stock market value hits $900 billion, threatens Apple
SAN FRANCISCO (Reuters) - Amazon.com's (AMZN.O) stock market value reached $900 billion on Wednesday for the first time, marking a major milestone in its 21-year trajectory as a publicly listed company and threatening to dislodge Apple (AAPL.O) as Wall Street's most valuable jewel.
Posted by: Besoeker || 07/19/2018 01:19 || Comments || Link || E-Mail|| [80 views] Top|| File under:
Home Front: Culture Wars
Sarah Hoyt: The Left Just Wants to Be the Cool Kids
h/t Instapundit


The left just wants to sit at the cool kids table. They'll sacrifice everything for it: honor, principles, even self-respect.

Everyone says we're divided as a country, but I don't think anyone fully realizes how much

The problem is that to heal the division, we not only would need to be able to speak the same language ‐ doable ‐ or work together towards common goals ‐ common goals are debatable, but we might be able to identify some ‐ but ‐ and this is more difficult ‐ we would need to have the same interests in life.

Okay, let me explain. I don't mean that we have an interest in freedom and the left has an interest in slavery.

Sure, you could say that and not be far wrong, but it's not just that.

As humans, we come from great apes (trust me, those were the best Apes! Very great apes!) Great apes are social animals. It is normal for social animals to want to fit into the group at all costs.

Yesterday, my friend Tom Knighton wrote a post for my blog in which he explained that the left doesn't care if it makes things up. This is true. In fact, their deceptions reach the childish level, and I'll have more to say about that in another article. Anyway, as part of his post, there was this sentence:

After all, the American left has made it pretty damn clear that they don't really care about the lives of people who disagree with them ideologically. They've taken to stalking and harassment in public spaces to try and shame conservative leadership into...who the hell knows? I guess they think they can turn the right into leftists with enough shame or something. That's not how it works, mind you, but that's what they apparently think.

When I heard this, something clicked. It makes no sense to us, of course. But here's something I noticed, stalking, and harassment in public spaces (and private) do work on the left.

Haven't we seen this played out many times in the circles of the left? It can be seen three times a week on Twitter. They decide one of their circle has stepped too far out the accepted "beliefs" and descend with the shame games. Soon enough, the creature being accused ‐ often of outrageous falsehoods, because once the victim is identified they pile on ‐ crawls back and promises to be a good boy or girl or whatever, and never again departs from the "revealed truth™".

I mean, I know this is true in our midst. Time and again, we've seen a leftist author accused of "bad thought" or of not being sufficiently woke. Sometimes the victim puts up a token resistance, but soon enough he or she folds and begs forgiveness and promises to be good. Soon enough he or she is defending those who attacked them.


Posted by: g(r)omgoru || 07/19/2018 06:02 || Comments || Link || E-Mail|| [90 views] Top|| File under:
Home Front: Politix
President Trump Backs Brian Kemp in Georgia Gubernatorial Runoff
[Breitbart] President Donald Trump on Wednesday endorsed Georgia Secretary of State Brian Kemp for the state's Republican race for governor.

"Brian Kemp is running for Governor of the great state of Georgia. The Primary is on Tuesday," President Trump tweeted. "Brian is tough on crime, strong on the border and illegal immigration. He loves our Military and our Vets and protects our Second Amendment. I give him my full and total endorsement."
Posted by: Besoeker || 07/19/2018 07:53 || Comments || Link || E-Mail|| [39 views] Top|| File under:
Imperialist Obama demands African countries adopt Western colonial social standards
[Right Scoop] Colonial imperialist Barack Obama was invited to Africa, and he promptly told them that their standards need to mirror that of the white European devils that enslaved them.

From the Hill:

Former President Obama on Wednesday called for women to get more involved in social movements because men have been "getting on my nerves."

"Women, in particular, by the way, I want you to get more involved," Obama said while hosting a town hall for young African leaders in South Africa. "Because men have been getting on my nerves lately. I mean, every day, I read the newspaper and I just think like, brothers what's wrong with you guys? What's wrong with us?"

Obama added that "empowering more women on the continent" would "lead to some better policies" right away.

Yes, I know some might object that a few non-Western nations have had a history of women leading nations, but these are few and far between. It's the West that has largely led the way towards freedom and equality for women.

Of course I don't have a problem with Obama trying to influence African countries to accept greater equality for women, but the way he does it just shows what an imperial pain in the ass he is.

So people should vote for women just because he's annoyed? Eff right the hell off, buddy.
Posted by: Besoeker || 07/19/2018 01:58 || Comments || Link || E-Mail|| [88 views] Top|| File under:
Why Comey and Company Want Democrats to Take Back the House
[PJ] Is anyone surprised that disgraced former FBI director James Comey has joined the ranks of other never-Trumpers like Max Boot, George Will and Steve Schmidt in urging Republicans to vote Democrat in the midterm elections?

These erstwhile Republicans are hoping their clarion call will cause a stampede of "reluctant Trumpers" to give Democrats the majority in Congress in order to maintain "the nation's honor," as George Will put it.

In Comey's case, he also has a vested interest in seeing the oversight committees switch from red to blue. The GOP-controlled House Oversight, Judiciary and Intelligence committees are still investigating SpyGate, and show no signs of stopping.

In fact, House Intelligence Committee Chairman Devin Nunes (R-CA) recently expanded his investigation, referring a total of 42 individuals to the Oversight & Government Reform and the Judiciary committees' joint task force. Nunes' list includes former officials from the DOJ, FBI, and State Department, as well as Obama/Clinton officials and non-governmental individuals connected to Fusion GPS.

House investigators are seeking to learn more about the Obama administration's improper actions toward the Trump campaign in 2016, but with the 2018 midterms quickly approaching, they could be running out of time.

The Justice Department inspector general, meanwhile, is also investigating Comey for leaking information to the media.
Posted by: Besoeker || 07/19/2018 01:26 || Comments || Link || E-Mail|| [91 views] Top|| File under:
Pres. Trump: No Confidence in Intelligence Led by Brennan, Clapper, Comey
[Breitbart] President Donald Trump said that he respected the intelligence agencies but not the former prominent figures who made their careers into criticizing his presidency.

"It's been terrible," Trump told CBS anchor Jeff Glor, citing the names of former CIA director John Brennan, former director of National Intelligence, James Clapper, Former Director of the National Security Agency Michael Hayden, former FBI director James Comey, as well as prominent FBI agents Andrew McCabe, Lisa Page, and Peter Strzok.

The president responded to a question from Glor about whether or not he felt that former intelligence agents were "out to get him." Trump said that he had difficulty trusting their judgement, as they stood vehmently against him.

"Certainly I can't have any confidence in the past," Trump said, citing the "all of the shenanigans that have gone on" in the intelligence community under former President Barack Obama.

"Very hard to have confidence in that group," he added.

Trump said Brennan was "a total low-life" and that said that even though Clapper wrote him a "beautiful" letter when he first got into the presidency, he turned against him.

"All of a sudden, he's gone haywire because they got to him and they probably, got him to say things that maybe he doesn't even mean," he said.

Trump said that he was confident in the present intelligence led by his own appointees such as Director of National Intelligence Dan Coats.

"I can have a lot of confidence in the present and the future, because it's getting to be now where we're putting our people in," he said.
Posted by: Besoeker || 07/19/2018 01:03 || Comments || Link || E-Mail|| [160 views] Top|| File under:
Former CIA Russia expert and CNN aka 'Fake News' analyst 'feels sick,'
[The Hill] A former CIA expert on Russia said Wednesday that he feels "sick" after President Trump's summit with Russian President Vladimir Putin, and that he thinks "something is going on behind the scenes."

Steven Hall, the former head of Russian operations at the CIA in Moscow, made the comments in a tweet, in which he also shared an article from The Atlantic calling Trump's relationship with Putin "The Crisis Facing America."

"From a counterintelligence perspective, something is going on behind the scenes," Hall tweeted. "Before Helsinki I was less sure; post Helsinki, I feel sick."

Hall, who is also a CNN analyst, expressed his concerns about the Trump-Putin summit beforehand.

Trump faced immediate backlash after his press conference with Putin from lawmakers on both sides of the aisle, world leaders, the media and other prominent political figures.

During the conference, he refused to confront Putin over Russian interference in the 2016 election, and criticized the special counsel investigation. He also said that he didn't see any reason why it "would have been" Russia who interfered in the election, comments that he later walked back, claiming he meant to say "wouldn't."
Posted by: Besoeker || 07/19/2018 00:00 || Comments || Link || E-Mail|| [122 views] Top|| File under:
Rand Paul: Brennan Was the Most Biased, Bigoted, Unhinged CIA Director
I couldn't agree more.


[Breitbart] Wednesday on Fox News Channel's "Newsroom," Sen. Rand Paul (R-KY) reacted to comments from former CIA Director John Brennan, who called Trump's performance at a press conference with Russian President Vladimir Putin treasonous.

Paul said, "You know John Brennan started out his adulthood by voting for the Communist Party presidential candidate. He is now ending his career by showing himself to be the most biased, bigoted, over-the-top, hyperbolic, sort of unhinged director of the CIA we have ever had. It really is an insult to everything about our government to have a former head of the CIA calling the President treasonous just because he doesn't like him."

He added, "I filibustered Brennan. I tried to keep Brennan from ever being the leader of the CIA. But realize that Brennan and Clapper are known for wanting to expand the authority of the intelligence agencies to grab up everyone's information, including Americans. So I don't have a lot of respect for these people. Even before they decided to go on hating the President, I disliked these people because they wanted to grab up so much power and use it against the American people."



No additional Charge: WND's Jerome R. Corsi: Brennan's Analysis Corp, Foggy Bottom Passport Office Scandal.





John Brennan explains the 'beauty of Islam.'
Posted by: Besoeker || 07/19/2018 00:00 || Comments || Link || E-Mail|| [68 views] Top|| File under:
Iraq
The incomplete pride of liberating Mosul
[ENGLISH.ALARABIYA.NET] Prime Minister Haidar al-Abadi always speaks more effectively than he acts. His latest statement was issued to mark the occasion of the first anniversary of liberating djinn-infested Mosul
... the home of a particularly ferocious and hairy djinn...
, which was almost going to be completely destroyed. Tens of thousands of its inhabitants are still living there in terrible conditions in the city, as if they never got rid of the ISIS occupation and its dire consequences.

These citizens were not at all responsible for this, but the government and the powerful political elite bear full political and moral responsibility for what happened to Mosul and other cities. They are also responsible for what preceded or followed in other Iraqi cities and areas, and it's all due to the flagrant lack of patriotism and the fierce conflict for money and power among those entrusted with the responsibility of ruling the state.

Word without actions
Abadi said in the statement: "Today we (mark) with pride and appreciation the first anniversary of Mosul's liberation - that eternal epic that fills the hearts of our people and that defeated ISIS which (assaulted) Mosul."

Yes, exactly, we, the Iraqis, do recall Mosul's liberation from terrorism with pride and appreciation, but at the same time we also remember ‐ and this is something that Mr. Abadi did not say and would never say even in 10 years ‐ that those who are responsible of the crime of handing over Mosul and other cities to ISIS and for the resulting national catastrophe, are still not being questioned or punished.

They are still free and fear nothing and nobody. Some of them even still hold positions of responsibility at the highest civil, military and security levels and no one tells them anything!

What Abadi did not and will also never say or do if he gets a second term as premier is that he will not fulfill the promise he had made to himself and that he had publicly pledged several times to fight administrative and financial corruption the same way he fought ISIS.

The main reason behind the ISIS catastrophe was administrative and financial corruption. It's been a whole year after liberating Mosul and Abadi has not taken and will not take any action against corruption.

This is one example of what made the head of the Integrity Commission resign from his position as he, like the rest of us, only heard words from Abadi about fighting corruption, without seeing any action.
Posted by: Fred || 07/19/2018 00:00 || Comments || Link || E-Mail|| [38 views] Top|| File under: Govt of Iraq
Israel-Palestine-Jordan
Proving itself to Iran, Hamas is deliberately playing with fire
[Ynet]

Hamas, the well-beloved offspring of the Moslem Brotherhood,

reached a dead-end after Israel closed the Kerem Shalom border crossing. But the organization launched 200 rockets and bombs to impress Iran. An organization that wants a ceasefire, as Israel claims, does not do that. Nor does it send incendiary kites and balloons into Israeli communities.

Last Tuesday, as a punitive measure against incendiary balloons and kites terrorism, Israel announced that the Kerem Shalom border crossing is closing its doors.

Only humanitarian goods will be allowed into the

Gazoo

Strip. In fact, Israel only allows the entry of fuel, food, fruit, flour, and other necessities to

Gazoo

, and bans entry of electrical appliances, electronic equipment and construction supplies intended for international real estate developments in the strip.
Continued on Page 49
Posted by: Fred || 07/19/2018 00:00 || Comments || Link || E-Mail|| [49 views] Top|| File under: Hamas
Who's in the News
40
[untagged]
8
Islamic State
7
Govt of Iran
4
Houthis
4
Govt of Pakistan
3
Govt of Iraq
3
Moslem Colonists
2
Muslim Brotherhood
2
Govt of Qatar (MB)
2
Taliban
2
Hamas
1
Govt of Saudi Arabia
1
Sublime Porte
1
Commies
1
Govt of Syria
1
Govt of Iran Proxies
Bookmark
E-Mail Me
The Classics
The O Club
Rantburg Store
Comments Spam
The Bloids
The Never-ending Story
Thugburg
RSS Links
Gulf War I
The Way We Were
Bio
Merry-Go-Blog
Hair Through the Ages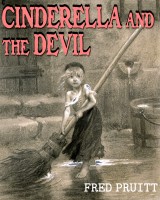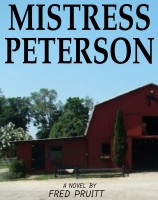 On Sale now!


A multi-volume chronology and reference guide set detailing three years of the Mexican Drug War between 2010 and 2012.

Rantburg.com and borderlandbeat.com correspondent and author Chris Covert presents his first non-fiction work detailing the drug and gang related violence in Mexico.

Chris gives us Mexican press dispatches of drug and gang war violence over three years, presented in a multi volume set intended to chronicle the death, violence and mayhem which has dominated Mexico for six years.
Click here for more information


Meet the Mods
In no particular order...


Steve White
Seafarious
Pappy
lotp
Scooter McGruder
john frum
tu3031
badanov
sherry
ryuge
GolfBravoUSMC
Bright Pebbles
trailing wife
Gloria
Fred
Besoeker
Glenmore
Frank G
3dc
Skidmark
Alaska Paul



Better than the average link...



Rantburg was assembled from recycled algorithms in the United States of America. No trees were destroyed in the production of this weblog. We did hurt some, though. Sorry.
54.161.40.41