-Land of the Free
This Week In Guns, July 30th, 2016


By Chris Covert
Rantburg.com

If you could stomach it, you might have seen that Hillary Clinton, the 2016

despotic

candidate for president mentioned firearms in her

acceptance speech

, but you can guess how that musical went: registration, confiscation and murder.

Hershel Smith has a fascinating discussion on precision shooting, comparing the bolt action rifle to the semiautomatic rifle, and how each are used in precision, actual tactical encounters. Don't forget to read the comments, which are most helpful in gaining perspective on the discussion.

I read on a patriot blog some time ago that every shooter should own a bolt action rifle, a semiautomatic rifle and a handgun. The bolt action was said to be the most important because very few moving parts on a bolt action can break, whereas semiautomatics are more complicated. In a situation where civil order breaks down, a bolt action rifle, in the bore size of .308, will continue the fight since those rifles are more likely to be used as sniper platforms.

As a personal matter I prefer the AK, but not because it is exceptionally accurate, or that it can be accurized; I have seen demonstrations by AK owners who say a heavy AK can accurately hit targets out to 500 meters over open sights. I prefer the AK because I am comfortable with the system and with the iron sights. It seems to me that in a kinetic situation, in which I need to hit a target out to 400 meters, three shots rapidly fired are all I need from a hidden position. Then the need to reposition arises. The AR is much more accurate, it is said, so perhaps fewer rounds could be fired at your target, but only two fewer.

Loads.

Rantburg's summary for arms and ammunition:

Prices for pistol ammunition were mostly steady. Prices for rifle ammunition were steady across the board.

Prices for used pistols were mixed. Prices for used rifles were mixed.

New Lows:
None

Pistol Ammunition

.45 Caliber, 230 Grain, From Last Week: Unchanged (2 Weeks)
Cheapest, 50 rounds: Ammo Mart, Buffalo Cartridge, FMJ, Steel Casing, .24 per round
Cheapest Bulk, 500 rounds: Cheaper Than Dirt!, Tulammo, FMJ, Steel Casing, .22 per round (From Last week: -.02 Each)

.40 Caliber Smith & Wesson, 180 Grain, From Last Week: -.02 Each After Unchanged (5 Weeks)
Cheapest, 50 rounds: Ammo Mart, Buffalo Cartridge, FSFP, Brass Casing, Reloads, .20 per round
Cheapest Bulk, 500 rounds: Ammo Mart, Legendary, FSFP, Brass Casing, Reloads, .19 per round (From Last Week: Unchanged (2 Weeks))

9mm Parabellum, 115 Grain, From Last Week: Unchanged (2 Weeks)
Cheapest, 50 rounds: Cheaper Than Dirt!, Tulammo, FMJ, Steel Casing, .15 per round
Cheapest Bulk, 500 rounds: LAX Ammunition, Tulammo, FMJ, Steel Casing, .15 per round (From Last Week: -.01 Each After Unchanged (1Q, 2016))

.357 Magnum, 158 Grain, From Last Week: Unchanged (6 Weeks)
Cheapest, 50 rounds: Cheaper Than Dirt!, Tulammo, FMJ, Steel Casing, .23 per round
Cheapest Bulk: 1,000 rounds: Lucky Gunner, Tulammo, FMJ, Steel cased, .23 per round (From Last Week: Unchanged (7 Weeks))

Rifle Ammunition

.223 Caliber/5.56mm 55 Grain, From Last Week: Unchanged (2Q, 2016)
Cheapest, 20 rounds: LAX Ammunition, Hotshot, FMJ, Steel Casing, .21 per round
Cheapest Bulk, 1,000 rounds: LAX Ammunition, Hotshot, FMJ, Steel Casing, .21 per round (From Last Week: -.01 Each After Unchanged (2 Weeks))

.308 NATO 150 Grain, From Last Week: Unchanged (2Q, 2016)
Cheapest, 20 rounds: Outdoor Unlimited, Tulammo, FMJ, Steel Casing, .35 per round
Cheapest Bulk, 500 rounds: Cheaper Than Dirt!, Tulammo, Steel Casing, FMJ, .31 per round (From Last Week: -.03 Each After Unchanged (2 Weeks))

7.62x39mm AK 123 Grain, From Last Week: Unchanged (7 Weeks)
Cheapest, 20 rounds: Ammunition Depot, Wolf WPA, Steel Case, FMJ, .24 per round
Cheapest Bulk, 1,000 rounds: SG Ammo, Wolf WPA, Steel Case, FMJ, .23 per round (From Last Week: +.01 Each After Unchanged (2Q, 2016))

.22 LR 40 Grain, From Last Week: Unchanged (6 Weeks)
Cheapest, 50 rounds (10 Box Limit): Ammomen, Federal, RNL, .07 per round
Cheapest Bulk, 500 rounds (2 Box Limit): Natchez Shooters Supplies, Winchester, RNL, .06 per round (From Last Week: -.01 Each After Unchanged (2Q, 2016))

Guns for Private Sale
Rifles

.223/5.56mm (AR Pattern Semiautomatic) Average Price: $535 Last Week Avg: $551(+) ($616 (2Q, 2015), $476 (42 Weeks))
California (206, 208): Palmetto State Armory: $550 ($650 (1Q, 2015), $400 (47 Weeks))
Texas (225, 240): DPMS: $500 ($700 (1Q, 2015), $350 (2Q, 2015))
Pennsylvania (147, 151): Delton: $575 ($700 (2Q, 2015), $300 (3Q, 2015))
Virginia (155, 151): American Tactical Imports: $550 ($750 (1Q, 2015), $475 (11 Weeks))
Florida (353, 351): Anderson Manufacturing: $500 ($650 (2Q, 2015), $380 (1Q, 2015))

.308 NATO (AR-10 Pattern Semiautomatic) Average Price: $1,060 Last Week Avg: $990(+) ($1,359 (2Q, 2015), $820 (43 Weeks))
California (50, 51): Palmetto State Arms: $1,100 ($1,700 (4Q, 2014), $850 (3Q, 2015))
Texas (80, 74): DPMS LR308: $1,000 ($1,500 (4Q, 2014), $700 (2 Weeks))
Pennsylvania (40, 35): DPMS SASS: $1,000 ($1,500 (1Q, 2015), $700 (44 Weeks))
Virginia (38, 41): DPMS: $1,000 ($2,750 (28 Weeks), $800 (39 Weeks))
Florida (63, 60): DPMS: $1,200 ($1,950 (13 Weeks), $500 (42 Weeks))

7.62x39mm (AK Pattern Semiautomatic) Average Price: $614 Last Week Avg: $686 (-) ($668 (2 Weeks)), $450 (3Q, 2015))
California (28, 28): Lancaster: $760 ($800 (8 Weeks)), $320 (4Q, 2014))
Texas (57, 54): WASR: $700 ($800 (29 Weeks), $350 (3Q, 2014))
Pennsylvania (45, 51): CAI VZ2008: $500 ($750 (1Q, 2015), $375 (1Q, 2015))
Virginia (31, 32): IO: $500 ($700 (10 Weeks), $350 (1Q, 2015))
Florida (78, 80): Noveske: $610 ($700 (22 Weeks), $300 (4Q, 2014))

30-30 Winchester Lever Action Average Price: $408 Last Week Avg: $364 (+) ($489 (1Q, 2015), $296 (3Q, 2015))
California (6, 11): Winchester Model 94: $550 ($600 (20 Weeks), $180 (2Q, 2015))
Texas (25, 17): Winchester Model 94: $350 ($550 (1Q, 2015), $300 (1Q, 2015))
Pennsylvania (13, 15): Winchester Model 94: $300 ($450 (1Q, 2015), $250 (4Q, 2014))
Virginia (11, 11): Marlin 336: $425 ($670 (12 Weeks)), $250 (34 Weeks))
Florida (19, 21): Marlin 336W: $419 ($500 (1Q, 2015), $250 (2Q, 2015))

Pistols

.45 caliber ACP (M1911 Pattern Semiautomatic Pistol) Average Price: $429 Last Week Avg: $420(+) ($510 (17 Weeks)), $350 (39 Weeks))
California (188, 183): Rock Island Armory: $400 ($750 (7 Weeks), $300 (3Q, 2015))
Texas (213, 211): Llama: $400 ($600 (4Q, 2014), $325 (49 Weeks))
Pennsylvania (168, 170): Springfield: $499 ($550 (2Q, 2015), $300 (2Q, 2015))
Virginia (137, 125): Tisas: $400 ($575 (26 Weeks)), $250 (4Q, 2014))
Florida (273, 294): Taurus PT 1911: $450 ($500 (25 Weeks), $250 (1Q, 2015))

9mm (Beretta 92FS or other Semiautomatic) Average Price: $276 Last Week Avg: $265 (+) ($358 (23 Weeks), $245 (15 Weeks))
California (216, 220): Springfield XD9 : $430 ($500 (22 Weeks), $200 (38 Weeks))
Texas (292, 283): Taurus PT111: $250 ($355 (1Q, 2015), $200 (47 Weeks))
Pennsylvania (251, 248): Smith & Wesson SD9VE: $260 ($350 (4Q 2014), $200 (3Q, 2015))
Virginia (231, 234): Sccy CPX2 : $220 ($425 (30 Weeks), $189 (17 Weeks))
Florida (486, 488): Sccy CPX2: $220 ($400 (19 Weeks), $200 (8 Weeks))

.40 caliber S&W (Glock or other semiautomatic) Average Price: $310 Last Week Avg: $320(-) ($399 (26 Weeks), $262 (7 Weeks))
California (92, 100): Smith & Wesson: $400 ($560 (29 Weeks)), $250 (4Q, 2014))
Texas (139, 126): Smith & Wesson SW40VE: $280 ($425 (4Q, 2014), $250 (33 Weeks))
Pennsylvania (71, 76): Smith & Wesson SW40VE: $275 ($450 (16 Weeks), $225 (8 Weeks))
Virginia (57, 63): Smith & Wesson SD9: $319 ($450 (2Q, 2015), $275 (1Q, 2015))
Florida (149, 143): Smith & Wesson SD40VE: $280 ($400 (1Q, 2015), $199 (26 Weeks))

Used Gun of the Week: (Texas)
Valmet M71 Chambered in 5.56mm
Posted by: badanov || 07/30/2016 00:00 || Comments || Link || E-Mail|| [57 views] Top|| File under:
Home Front: Culture Wars
Preggy Service Member Gets a Little Help from Her Husband
[FOX] "I'm active duty Air Force, and I'm too pregnant to reach my feet anymore, which at the time was a stressful thing to realize. So, without asking, my loving husband decided to help me put on, and take off my combat boots everyday for the last month so that I can still wear my full uniform with pride. Love can be big romantic gestures, or the day to day caring that often goes unseen, but I've never felt more loved than by someone making small daily sacrifices just to help me feel human again."


Being preggies makes me feel inhuman. Oh the "stress" of boot laces. "Combat"....boots? The military, it's all about love, right?
Posted by: Besoeker || 07/30/2016 08:00 || Comments || Link || E-Mail|| [81 views] Top|| File under:
Home Front: Politix
Michael Flynn, former DIA chief, blasts John Allen, retired Marine general backing Clinton
[Wash Times] Michael Flynn, the retired Army lieutenant general who was once a prospective running mate for Republican presidential nominee Donald Trump, blasted a fellow former military officer on Fox News Thursday night for backing Hillary Clinton.

John Allen, a former Marine general, addressed the Democratic convention in Philadelphia the same evening that Mrs. Clinton accepted the party's nomination for the presidency, which drew the ire of Mr. Flynn.

"I honestly don't know how John Allen can look at himself in the mirror and say why he supports Hillary Clinton," Mr. Flynn told Fox's Megyn Kelly.
General Flynn was referring to General Allen.... right ?
Mr. Flynn, who used to lead the Defense Intelligence Agency under the Obama administration, is now a vocal critic of the president's strategy to combat the Islamic State -- a strategy Mr. Allen helped craft as the special envoy of a coalition assembled to the eradicate the terrorist group, Fox News reported Friday.

"General Allen as a retired officer was in charge of our current strategy for well over a year ... and during that period of time the rise of radical Islamism and [the Islamic State], you know, it exponentially grew," Mr. Flynn said. "The strategy that John Allen was in charge of ... it's a failed strategy."
Posted by: Besoeker || 07/30/2016 00:24 || Comments || Link || E-Mail|| [95 views] Top|| File under:
Greenfield: Hillary declares war on American Liberty
From the article:


Half of Hillary's new positions were things that she had rejected as too radical when Bernie proposed them. Now they're not too radical anymore. Because the Democrats always keep turning Left.

Yesterday's crazy radical idea is tomorrow's Democratic slogan. Yesterday's Alinsky disciple is tomorrow's moderate Democrat. Yesterday's Communist notion is tomorrow's DNC speech.

And so Hillary Clinton embraced wealth redistribution and re-appropriation from people who aren't her. She embraced it with verve and gusto. She pushed Communism dressed up in references to the Founding Fathers. It takes a village to take away all our political and economic freedoms.

Bernie Sanders lost, but he won. Or rather it didn't matter which of them won since they both shared the same radical agenda. The only difference was that Bernie was willing to be honest about it.

Hillary wasn't. Until now.


Read the whole thing
Posted by: badanov || 07/30/2016 00:00 || Comments || Link || E-Mail|| [100 views] Top|| File under:
Saul Alinsky devotee crystallizes who will be anointed -- and who will be damned.
[Front Page Mag] A day of rain finally broke the oppressive heat wave enveloping the Wells Fargo Center complex which was surrounded by miles of temporary black metal walls, layers of police, and Secret Service checkpoints manned by TSA employees. Inside the convention hall, Democrats railed against border walls, the supposed systemic racism of police and the justice system, and having to show any kind of identification to vote.

Chelsea Clinton introduced her mother on the stage. It was an unremarkable speech not worth detailing here. Next followed a slick video about Hillary that was narrated by actor Morgan Freeman. The final words Freeman says are "How many ways will she light up the world? This is the woman."

Hillary's speech itself was interspersed not so much by boos but by anti-war chants and heckles by the legions of disgruntled Bernie Sanders fans. Her supporters came to her aid most of the time drowning out the dissenters by chanting "Hillary" and "U-S-A."

The speech was like fingernails on a chalkboard. It was a poorly written address made worse by Clinton's stilted and at times strident delivery. Dressed in a white pantsuit, the former secretary of state over-pronounced her words as if she were a special education teacher or a singer in the Swedish band Abba. It had a slight air of condescension about it. And her cadence was weird, to say the least.

She is afflicted by her own special psychopathology. It is a mixture of sociopathy, incompetence, hubris, and contempt. She is our better so we'd better get with her. As David Horowitz tweeted during the speech, Clinton's problem is that "most Americans know exactly what to make of her. This speech is so empty."

ABC News footage seemed to show Bill Clinton dozing off momentarily during the long oration.

But Hillary gave the audience members what they wanted. It was a stroll through a liberal-progressive fantasy land, a place where money materializes out of thin air.

She promised to make government bigger and bigger and bigger. A communist at heart, she promised to suck up to the hardcore socialists in her party. She promised to empty the prisons. She promised to create worse-than-useless green jobs with big taxpayer subsidies. She promised to flood the country with aliens, illegal or otherwise, and hard-to-assimilate Muslims. With her grating voice, she attacked Republican nominee Donald Trump shrilly and relentlessly.
Posted by: Besoeker || 07/30/2016 00:00 || Comments || Link || E-Mail|| [94 views] Top|| File under:
Israel-Palestine-Jordan
A Palestinian fiction
The idea behind the new bill allowing for the expulsion of a member of Knesset from the parliament is to limit an MK's public expressions of identification with Palestinian nationalism and its violent manifestations. But the bill also raises a more basic question: Is Palestinian nationalism real or is it a fiction whose sole aim is to wipe us off the face of the Earth? The fact that the question affects us directly requires that we examine it closely. The fundamental aspiration, the ultimate dream, of every national movement is a state of its own. A little bigger, a little smaller ‐ it doesn't matter, just as long as it's their own independent state. By definition, the purpose of a national movement is to work to realize that dream.

A quick review of Palestinian activities over the past hundred years reveals no evidence of any efforts of that sort. In Zionism's early decades, there was no such thing as a Palestinian nation. At most, the Palestinians were a vestige of some pan-Arab nation, which also turned out to be an oriental fairy tale (pan-Arabism breathed its last with the death of Nasser).


Yet "Palestinian Aspirations" enjoy widespread, not to say universal, support. Including from people who honestly believe themselves to be philosemites and friends of Israel. I wonder why?
Posted by: g(r)omgoru || 07/30/2016 05:43 || Comments || Link || E-Mail|| [31 views] Top|| File under:
Time to walk away from US aid
On Monday, acting head of the National Security Council Yaakov Nagel will sit down with his US counterpart, Susan Rice, and try to conclude negotiations about a new, multi-year defense assistance package.

We must all hope that he fails.

Given the obvious problems with the aid program currently being proposed by the Obama administration, there's little wonder that until now, Prime Minister Benjamin Netanyahu has publicly stated that if necessary, Israel is ready to wait for the next administration. Some argue that Netanyahu's apparent newfound interest in concluding negotiations on Obama's terms owes to his fear that this is the best offer Israel is likely to get. Both Hillary Clinton and Donald Trump for various reasons, it is argued, will be less likely to offer significant increases in US military assistance.

Assuming this is accurate, the question becomes whether Israel has an interest in the assistance at all.

And so we come to the F-35.

The F-35 is a jet that was developed by a committee and tasked with doing everything. So it isn't surprising that it doesn't work. In February, J. Michael Gilmore, the director of the Pentagon's Operational Test and Evaluation office, submitted a scathing report to Congress on the F-35 program.

Whether or not a Trump or Clinton administration will be more forthcoming is really beside the point. The point is that the US aid deal is really a deal for Lockheed Martin, not for Israel. And we need to say no.


Been saying it for 30 years
Posted by: g(r)omgoru || 07/30/2016 04:21 || Comments || Link || E-Mail|| [84 views] Top|| File under:
Science & Technology
NIEHS Study: Common female hygienic practice may cause ovarian cancer
(Reuters Health) - Women who reported douching almost doubled their risk of developing ovarian cancer, a national U.S. study shows.

Prior studies have linked douching, or vaginal washing with a device, to yeast infections, pelvic inflammatory disease and ectopic pregnancies. Researchers have also found associations between douching and cervical cancer, reduced fertility, HIV and other sexually transmitted diseases.

But the new National Institute of Environmental Health Sciences study is the first to tie cancer of the ovaries to the procedure routinely practiced by millions of American women.

Joelle Brown, an epidemiology professor at the University of California, San Francisco said that although she knew about other health problems associated with douching, the link between douching and ovarian cancer took her by surprise.

"While most doctors and the American College of Obstetricians and Gynecologists strongly recommend that women do not douche, many women continue to douche because they falsely perceive douching to have positive health benefits, such as increased cleanliness," she told Reuters Health by email. Brown was not involved in the current study.
Posted by: Besoeker || 07/30/2016 00:00 || Comments || Link || E-Mail|| [88 views] Top|| File under:
Syria-Lebanon-Iran
Comey: Defeat of ISIS Might Actually Increase Terror Attacks in the West
[PJ] The complete defeat of the Islamic State (ISIS) could actually spark new attacks in the West due to a "terrorist diaspora," FBI Director James Comey warned on Wednesday.

"Not all of the Islamic State killers are going to die on the battlefield," Comey explained at a cybersecurity conference at Fordham University, The New York Times reported. "At some point there is going to be a terrorist diaspora out of Syria like we've never seen before."

Comey compared the impending destruction of ISIS with the defeat of Afghani rebels by Russian forces in the 1980s and 1990s. Al Qaeda recruited radical Islamic terrorists from the fighters radicalized in Afghanistan. Their planning produced the deadliest terror attack in the United States on September 11, 2001.

"This is 10 times that or more," Comey declared. "This is an order of magnitude greater than anything we've seen before."

While the FBI director confidently predicted the victory of the military coalition against the Islamic State, he warned that "through the fingers of that crush are going to come hundreds of really dangerous people and they are going to flow primarily to Western Europe." Some, he added, could end up in the United States.

Comey also said the terrorist attacks in Brussels and Paris last year were merely a glimpse of what this impending "terrorist diaspora" would look like. "We in the American counterterrorism business are constantly focused on that -- that's not here yet, but that challenge is going to come."
Posted by: Besoeker || 07/30/2016 00:00 || Comments || Link || E-Mail|| [105 views] Top|| File under: Islamic State
Terror Networks
Terrorist madness
[DAWN] Among some shades of opinion, the tendency to investigate the psychological make-up of a killer is a variety of denialism, a studied refusal to condemn religion as the guiding force behind mass murder. This attitude in turn feeds into perpetuating the notion that all

Moslem

s are potential terrorists.

It should not be particularly surprising that the latter assumption ideally suits the purposes of the

holy warrior

Islamic State
...formerly ISIS or ISIL, depending on your preference. Before that al-Qaeda in Iraq, as shaped by Abu Musab Zarqawi. They're very devout, committing every atrocity they can find in the Koran and inventing a few more. They fling Allah around with every other sentence, but to hear the pols talk they're not really Moslems....
group. The fact that Germany has lately allowed in hundreds of thousands of mostly

Moslem

refugees militates mightily against the notion of a West implacably hostile to Islam. If even a couple of refugees can be persuaded to perpetrate acts of indiscriminate violence, the hostility towards them can reasonably be expected to spread well beyond

murderous Moslem

outfits such as the Alternative for Germany (AfD).

The axe attack on a train in Wurzberg by a teenage Afghan refugee (some news outlets claimed he was actually a Pak) on July 18 and, in the wake of Sonboly's outrage, a pair of attacks by Syrian refugees -- one of them killed a woman with a machete and injured five other people, while the other detonated a

boom jacket

near a music festival and, thankfully, succeeded in killing only himself -- appeared, insofar as they may have been guided by IS operatives, to be directed towards propelling AfD's agenda.

Much the same could be said about the singularly appalling attack in Nice on Bastille Day by Mohammed Lahouaiej Bouhlel, a French resident from Tunisia, who ploughed his massive truck through crowds celebrating the national holiday, leaving more than 80 people -- a third of them

Moslem

s -- dead and injuring many more.

Unlike last year's terrorist attacks in

Gay Paree

, which tended to unite the French more in sorrow than in anger, the Nice outrage, amid a state of emergency, has more directly prompted an upsurge in antagonism toTerrorist madnesswards the government of Francois Hollande


...the Socialist president of La Belle France, an economic bad joke for la Belle France but seemingly a foreign policy realist...


, who responded crassly to the massacre by decreeing a more concerted military assault on IS redoubts in Iraq and Syria.

Should Marine Le Pen win the next French presidential election, a substantial proportion of the blame could be ladled on to IS, but Hollande won't get away unscathed.

Europe's far-right forces are effectively the other side of the IS coin. They may have divergent motivations, but the essential idea is to perpetuate the belief that there is little or no space for

Moslem

s in Europe. The neo-Nazis are determined that there should be no place for

Moslem

s in Europe. IS is bent upon ensuring that Europe is no place for

Moslem

s, unless it is subsumed into the fantasy of a caliphate -- whose territorial reach in Iraq and Syria is slowly diminishing.

There are also reasonable grounds, meanwhile, for questioning the dichotomy between extremism and psychological dysfunction. The latter can, obviously, operate independently of the former, and the vast majority of people who diverge from what is assumed to be the norm in that sphere are obviously harmless, in the same way as are most

Moslem

s. But can murderous fanaticism be distinguished from a psychotic disorder?

Such a conclusion may complicate the task of dedicated anti-terrorists, but it's not one they can afford to ignore.
Posted by: Fred || 07/30/2016 00:00 || Comments || Link || E-Mail|| [37 views] Top|| File under: Islamic State
Leave 'Martyrdom' to the Jihadists
[NYTIMES] "Santo subito." The Italian words mean "make him a saint now." This was the cry of the crowds at the funeral of Pope John Paul II -- a demand swiftly acted upon by the church authorities in Rome. The words are echoing around the world again now. This time, the call comes from Catholics shocked at the death of the Rev. Jacques Hamel, the priest whose throat was cut as he officiated at morning prayers on Tuesday in a small French town near Rouen.

The demand to put the slain French priest on the fast track for sainthood was made by a prominent Italian politician, Roberto Maroni, the president of the Lombardy region. It spread swiftly across the globe on social media as Catholics, and others, expressed their shock at the slaying of the priest. "Father Jacques is a martyr of faith," Mr. Maroni proclaimed, and the pope should "immediately proclaim him St. Jacques." The sentiment was echoed by a

bigwig

in the Vatican press office who hailed the 85-year-old priest as a "modern-day martyr."

Such calls to canonize the murdered priest are ill advised. They will only play into the hands of the

Death Eater

s.
Continued on Page 49
Posted by: Fred || 07/30/2016 00:00 || Comments || Link || E-Mail|| [60 views] Top|| File under: Islamic State
Who's in the News
42
[untagged]
9
Islamic State
2
al-Shabaab
2
Sublime Porte
2
Commies
2
Govt of Pakistan
2
Arab Spring
1
Abu Sayyaf
1
Houthis
1
Lashkar e-Taiba
1
Taliban
1
Bangsamoro Islamic Freedom Fighters
1
Boko Haram
1
Jaish-e-Mohammad
1
Govt of Syria
1
Govt of Iraq
Bookmark
E-Mail Me
The Classics
The O Club
Rantburg Store
Comments Spam
The Bloids
The Never-ending Story
Thugburg
RSS Links
Gulf War I
The Way We Were
Bio
Sink Trap
Alzheimer's Association
Day by Day
Counterterrorism
Hair Through the Ages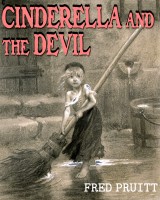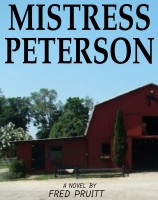 On Sale now!


A multi-volume chronology and reference guide set detailing three years of the Mexican Drug War between 2010 and 2012.

Rantburg.com and borderlandbeat.com correspondent and author Chris Covert presents his first non-fiction work detailing the drug and gang related violence in Mexico.

Chris gives us Mexican press dispatches of drug and gang war violence over three years, presented in a multi volume set intended to chronicle the death, violence and mayhem which has dominated Mexico for six years.
Click here for more information


Meet the Mods
In no particular order...


Steve White
Seafarious
Pappy
lotp
Scooter McGruder
john frum
tu3031
badanov
sherry
ryuge
GolfBravoUSMC
Bright Pebbles
trailing wife
Gloria
Fred
Besoeker



Better than the average link...



Rantburg was assembled from recycled algorithms in the United States of America. No trees were destroyed in the production of this weblog. We did hurt some, though. Sorry.
54.198.237.87