-Lurid Crime Tales-
DOJ: Majority of guns used in crimes were obtained ILLEGALLY
[Right Scoop] The DOJ has released a new report indicating how guns were obtained by criminals who used them. The data comes from a 2016 survey of both state and federal prisons.

One big highlight in the report shows that 90% of all guns used in crimes were NOT purchased legally:

Among prisoners who possessed a gun during their offense, 90% did not obtain it from a retail source.

And of those prisoners who did purchase their guns legally, less than one percent came from a gun show:

Among prisoners who possessed a firearm during their offense, 0.8% obtained it at a gun show.

But wait, I thought gun shows were bad? Hasn't the DOJ ever heard of the 'gun show loophole'???

So only 10% of prisoners purchased their guns legally. Let that sink in for a moment.

Of that 90% that did not purchase a gun from a store, over half of them were stolen or purchased illegally:
Posted by: Besoeker || 01/22/2019 04:14 || Comments || Link || E-Mail|| [123 views] Top|| File under:
China-Japan-Koreas
David Goldman: US-China deal will boost stocks, but look for rotation to cap goods
[AsiaTimes] All signs point to the successful negotiation of a trade agreement which will benefit Chinese stocks and global capital goods producers

We can thank the Federal Reserve for the retracement of equity indices and commodity prices during the past three weeks. Friday's market, though, followed news reports that China has offered a multi-year buying program to eliminate the bilateral trade deficit with the US within four years.

After the Fed's turnabout, investors piled into the same stocks they had dumped in November and December, including names we love to hate, for example, Netflix (at 114 times trailing earnings). Chinese stocks lagged, evidently due to lingering concerns about trade war.

On Friday, though, the Chinese H-share ETF's led the rally. That's a good sign. I expect it to continue, and I also expect the rally will rotate towards beaten-up industrials like Mitsubishi Heavy Industries, Siemens, Schneider and manufacturers of semiconductor equipment.

Presidents Trump and Xi Jinping appeared close to a deal at their December summit in Buenos Aires, but the arrest of Huawei's chief financial officer and subsequent shots at China's flagship high-tech company put the deal in doubt. The danger was that American efforts to sideline Huawei would undermine the trade deal. No such thing will happen, according to Chinese sources familiar with the government's thinking.

Fourth, China did Trump a significant favor by calling Kim Jong Un to Beijing and persuading him to make progress on negotiations on the Korean peninsula. The scheduled meeting of South Korea's president with Kim in February is evidence of such progress. This should build goodwill for trade negotiations.

Fifth, Xi Jinping will want to report progress on trade to the Party Congress in Beijing beginning March 1. The trade war has slowed Chinese growth, and it is in China's interest (as well as Xi's personal interest) to reach a resolution.

That reinforces our near-term optimism about equities that will benefit from a reduction of uncertainty about the global supply chain: Chinese equities, especially telecom infrastructure (eg, China Tower) and global cap goods producers.
Posted by: 3dc || 01/22/2019 00:00 || Comments || Link || E-Mail|| [73 views] Top|| File under: Commies
Europe
Trump hasn't been all bad for the EU
[DW] For the EU, Donald Trump


...New York real estate developer, described by Dems as illiterate, racist, misogynistic, and what ever other unpleasant descriptions they can think of, elected by the rest of us as 45th President of the United States...


's election proved a steep learning curve, and the damage caused by the US president will be difficult to repair. But Trump's tenure has also done Europe

...also known as Moslem Lebensraum...
some good, writes DW's Max Hofmann.
Continued on Page 49
Posted by: trailing wife || 01/22/2019 00:00 || Comments || Link || E-Mail|| [112 views] Top|| File under:
Home Front: Culture Wars
Tribal Leader and Alleged Vietnam Vet Nathan Phillips Lied. The Media Bought It.
[National Review] If you're in a public place and someone starts heckling you, are you entitled to heckle back? How about if someone does something much worse than heckling you in a public place? What if that person in fact takes a drum up to you and starts banging it in your face? Are you entitled to heckle back? How about smirking? Are you allowed to smirk?

I think you are, even if you're wearing a MAGA hat. Even if you're an entitled brat. Even if you're an entitled Catholic brat.

We'll stipulate that the Catholic boys from a high school in Kentucky were a little obnoxious when an indigenous man named Nathan Phillips banged a drum at them in front of the Lincoln Memorial on Friday. But Phillips was being a lot more obnoxious. To put it another way, if you were minding your own business in a public place and someone came right up to you and put a drum up to your face and made a huge racket inches from your nose, would you be happy about it?

The kids from Covington Catholic High School in Covington, Ky., were ambassadors for causes much bigger than themselves: Catholicism and the right to life. As such, they should have comported themselves better than to jeer and do a tomahawk chop in front of Phillips. Ideally, the kids would have ignored him and walked away. Until about ten minutes ago, it was broadly agreed in our culture that kids are allowed to do some dumb things because they're kids. Should these kids' lives be ruined because some of them responded to obnoxious provocation by being a bit rude themselves? I'd say their reaction was if anything more restrained than you would expect from teenagers. I'd advise them to do better next time. I certainly wouldn't consider expulsion.
Posted by: Besoeker || 01/22/2019 04:35 || Comments || Link || E-Mail|| [258 views] Top|| File under:
People Who Get Social Security Benefits Without Having Children Are Free Riders
[Federalist] Social Security has a huge free-rider problem. To illustrate, imagine two couples, the Nukes (as in a nuclear family) and the Dinks (as in "double income, no kids"). The Nukes always dreamed of having a large family. But they are hampered by the double burden of paying for the Social Security subsidies of the last generation while they pay for the upbringing of the next generation.

The cost of daycare is roughly equivalent to the later cost of college. The Nukes end up spending $233,610 per child to raise them on top of the $600,000 they pay in Social Security taxes. Those taxes pay for current retirees and are not saved for either the Nukes or the Dinks. On top of that, Mrs. Nuke lost $230,000 in lifetime earnings because of her decision to bear children.

The Dinks, in contrast, avoided all of those child-raising and college expenses. Mrs. Dink stayed in the workforce her entire career, yielding a much higher salary. The Dinks might pay exactly as much in Social Security taxes as the Nukes did. But when the Dinks and the Nukes retire, both the Nukes and the Dinks will rely on the taxes collected from the Nuke children in order to fund their retirement. The Dinks might retire in relative luxury with all the money saved from skipping children; the Nukes might barely scrape by.
Posted by: Besoeker || 01/22/2019 04:01 || Comments || Link || E-Mail|| [283 views] Top|| File under:
Home Front: Politix
Ben Freeman: Foreign Money Flowing into Washington Keeps U.S. in Prolonged Wars
[Breitbart] Foreign money flowing into Washington is keeping the United States in prolonged wars, and most Americans are not even aware of it, according to Dr. Ben Freeman, director of the Foreign Influence Transparency Initiative at the Center for International Policy.


'War is our business, and business is good.'


"Right now, U.S. foreign policy is for sale ‐ not to the lowest bidder, but to the highest bidder. War is a business. And our wars are not our own. They never have been," he said Wednesday at an event in Washington, DC, sponsored by the Committee for a Responsible Foreign Policy.

Freeman and his team researched for six months Saudi Arabia's 2017 lobbying activities in Washington, DC, including meetings, emails, contacts with journalists, and political campaign contributions, and the potential effect those activities had on foreign policy.

They found that Saudi Arabia had hired more than two dozen firms in that year with more than a hundred agents working on their behalf. In 2017, those agents had more than 2,500 contacts during this time, the majority of them with members of the Senate, news media, and the House‐in that order.

Freeman said many of the contacts were related to arms sales, foreign military sales, and some of the votes that were held to stymie those arms sales. He said sometimes the lobbying is done by former members of Congress who earn hundreds of thousands of dollars to lobby former colleagues.

"Every time there is a vote on arms sales or anything related to Yemen, this lobby goes bananas," he said. "And we can see the activity on the days that there are these votes. In some cases, they visit almost every single office on the day of those votes."

Freeman said they also found more than $2.2 million in 2017 campaign contributions to both Democrats and Republicans. The list was a "who's who" in the Democrat and Republican Party, he said.

The top Saudi campaign contributions were to then-presidential candidate Hillary Clinton, totaling $94,496 because some donations in late 2016 were included, he said. He said Trump got "a little over $10,000" from Saudi Arabia.

And they found 12 instances where contact with a lobbyist pushing for or against a vote and a campaign contribution happened on the same day.

"In other words, a lobbying firm walks into a member of Congress's office and says, 'I need you to vote a certain way on this upcoming vote on an arms sale,' and then later that day ... they say, 'Oh, by the way, here's a $2,000 check to your campaign. Good luck on re-election, buddy,'" Freeman said.

He said the number of contacts expands exponentially if the time window is expanded, for example, to two weeks before a vote.



Breitbart credits The Committee for Responsible Foreign Policy (CRFP) for this post. This link contains numerous interesting articles

.
Posted by: Besoeker || 01/22/2019 07:43 || Comments || Link || E-Mail|| [103 views] Top|| File under:
Chip, Joanna Gaines Hired To Install Shiplap On Border Wall
Warning - Potential Satire


[Babylon Bee] .S.‐In a political move designed to garner the support of Christian housewives everywhere, President Trump announced Monday that he has hired Chip and Joanna Gaines to install shiplap all along the southern border wall.

The Gaines duo will freshen up the parts of the border that currently have fencing with attractive weathered shiplap in addition to installing the distressed barn paneling on new portions of the barrier the Trump administration hopes to build.

"We're really going to breathe some new life into this space to make it our own," Joanna Gaines said as she and Chip took a trip down to the border to see what they were looking at for the remodel. "I'm feeling like if we go with some shiplap in some neutral tones, that will really brighten up the space and give it a rustic feel."

An excited Chip Gaines attempted to knock down the current barrier with his sledgehammer but was crestfallen to learn the revitalization project didn't require demolition of any sort.

At publishing time, Trump had fired Chip and Joanna after they had decided they wanted the southern border to have an "open concept" feel.
Posted by: Besoeker || 01/22/2019 04:25 || Comments || Link || E-Mail|| [148 views] Top|| File under:
CNN Legal Analyst Worries BuzzFeed Foul-Up Makes The Media Look Like A Bunch Of Leftists Looking To Take Out Trump
[Townhall] Is CNN this dense? I know‐you already know that they are. You're not wrong, but in the wake of BuzzFeed's appalling mishap concerning their shoddy story that President Trump had ordered his former personal lawyer to lie to Congress about a real estate deal in Russia, how is this analysis anything but an exercise in a lack of self-awareness. It's tragicomic. These folks honestly think they're a) unbiased, and b) not part of the anti-Trump ethos that has permeated the media since 2015.

Speaking about this foul-up, CNN legal analyst Jeffrey Toobin said, "The larger message that a lot of people are going to take from this story is that the news media are a bunch of leftist liars who are dying to get the president and that they're willing to lie to do it."
Posted by: Besoeker || 01/22/2019 03:31 || Comments || Link || E-Mail|| [263 views] Top|| File under:
Israel-Palestine-Jordan
Israeli Strikes In Syria Reveal New Battlefield For Post-Civil War Era
[Jpost] As Israel continues to strike at Iran more publicly the Syrian conflict enters a new phase.

Airstrikes against Iranian targets in Syria on Sunday and Monday revealed a new Syrian battlefield that is emerging as the Syrian civil war ends and the US prepares to withdraw.

For eight years, since the Syrian rebellion began in 2011, Syria has been the center of great power politics, and an attempt by various forces to control the region through proxies in the conflict. It also became a battlefield between different ideologies, and quests for autonomy amid the chaos and the rise of Islamic State
Continued on Page 49
Posted by: trailing wife || 01/22/2019 00:00 || Comments || Link || E-Mail|| [63 views] Top|| File under: Govt of Syria
When Israel prepared to conquer Baghdad
[Ynet] During the First Gulf War, Israeli political and military leaders found themselves on a steep learning curve as the country was pounded by Saddam Hussein's Scuds; the lessons from that experience ‐ and the demands of the Americans ‐still resonate, in particular regarding a devious Iranian plan to strike the Jewish state from Iraq.

The picture painted by the intelligence gathered by Israel and by the United States Central Command is very worrying. The Iranians, it transpired, have started sending surface-to-surface missiles to Shiite militias in Iraq. The missiles are meant to be aimed, among other things, at Israel, to deter it from further attacks on Iranian facilities in Syria.

It is a cunning Iranian move: missile fire from Iraq would not give Israel just cause to attack Syria or

Leb

, and it would put the Jewish state in a dilemma. Furthermore, an attack on Iraq requires coordination with the US, who has already informed Israel that any military action it takes in Iraq would endanger the lives of Americans protecting the Baghdad regime. It would also require coordination with neighboring countries such as Jordan and Soddy Arabia
Continued on Page 49
Posted by: trailing wife || 01/22/2019 00:00 || Comments || Link || E-Mail|| [105 views] Top|| File under: Govt of Iran
Who's in the News
34
[untagged]
10
Commies
5
Islamic State
5
Govt of Iran
3
Taliban
2
al-Shabaab (AQ)
2
Govt of Sudan
2
Sublime Porte
1
Houthis
1
Govt of Qatar (MB)
1
Govt of Syria
1
Human Trafficking
1
Thai Insurgency
1
Moslem Colonists
1
Govt of Iran Proxies
1
Arab Spring
1
Palestinian Authority
1
Hamas
Bookmark
E-Mail Me
The Classics
The O Club
Rantburg Store
The Bloids
The Never-ending Story
Thugburg
RSS Links
Gulf War I
The Way We Were
Bio
Merry-Go-Blog
Hair Through the Ages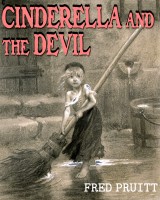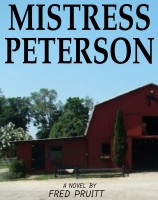 On Sale now!


A multi-volume chronology and reference guide set detailing three years of the Mexican Drug War between 2010 and 2012.

Rantburg.com and borderlandbeat.com correspondent and author Chris Covert presents his first non-fiction work detailing the drug and gang related violence in Mexico.

Chris gives us Mexican press dispatches of drug and gang war violence over three years, presented in a multi volume set intended to chronicle the death, violence and mayhem which has dominated Mexico for six years.
Click here for more information


Meet the Mods
In no particular order...


Steve White
Seafarious
Pappy
lotp
Scooter McGruder
john frum
tu3031
badanov
sherry
ryuge
GolfBravoUSMC
Bright Pebbles
trailing wife
Gloria
Fred
Besoeker
Glenmore
Frank G
3dc
Skidmark
Alaska Paul



Better than the average link...



Rantburg was assembled from recycled algorithms in the United States of America. No trees were destroyed in the production of this weblog. We did hurt some, though. Sorry.
34.234.76.59