-Lurid Crime Tales-
'The DNC staffer was alive and well after surgery, before a group of LEOs showed up to the ICU'

D.C. surgeon who operated on Seth Rich: 'The DNC staffer was alive and well after surgery, before a group of LEOs showed up to the ICU'
DNC staffer's plug pulled in ICU?

A 4-year resident surgeon at Washington Hospital Center claims that Seth Rich was alive and recovering well in facility's Intensive Care Unit (ICU) after being treated for a total of 3 routine gunshot wounds -- that is until a number of law enforcement officers arrived eight hours later kicking most everyone out of the ICU and physically barring doctors and others from attending to Rich.

The surgeon who witnessed this bizarre behavior decided to come forth with the information despite the fact that he or she may be easy to identify.

Posted on May 17, to 4chan under the anonymous ID: "rhotYJAg," the surgeon wrote:


4th year surgery resident here who rotated at WHC (Washington Hospital Center) last year, it won't be hard to identify me but I feel that I shouldn't stay silent.

Seth Rich was shot twice, with 3 total gunshot wounds (entry and exit, and entry). He was taken to the OR emergently where we performed an exlap and found a small injury to segment 3 of the liver which was packed and several small bowel injuries (pretty common for gunshots to the back exiting the abdomen) which we resected ~12cm of bowel and left him in discontinuity (didn't hook everything back up) with the intent of performing a washout in the morning. He did not have any major vascular injuries otherwise. I've seen dozens of worse cases than this which survived and nothing about his injuries suggested to me that he'd sustained a fatal wound.

In the meantime he was transferred to the ICU and transfused 2 units of blood when his post-surgery crit came back ~20. He was stable and not on any pressors, and it seemed pretty routine. About 8 hours after he arrived we were swarmed by LEOs and pretty much everyone except the attending and a few nurses was kicked out of the ICU (disallowing visiting hours -normally every odd hour, eg 1am, 3am, etc- is not something we do routinely). It was weird as hell. At turnover that morning we were instructed not to round on the VIP that came in last night (that's exactly what the attending said, and no one except for me and another resident had any idea who he was talking about).

No one here was allowed to see Seth except for my attending when he died. No code was called. I rounded on patients literally next door but was physically blocked from checking in on him. I've never seen anything like it before, and while I can't say 100% that he was allowed to die, I don't understand why he was treated like that. Take it how you may, /pol/, I'm just one low level doc. Something's fishy though, that's for sure.

Posted by: 3dc || 05/28/2017 18:32 || Comments || Link || E-Mail|| [216 views] Top|| File under:
Africa North
After UK, Egypt attacks, Libya seen as jihadist haven
[IsraelTimes] Attacks in Manchester and Egypt highlight threat posed by Islamist groups that have thrived in chaotic North African nation.

The Libya connection in the May 22 Manchester concert

suicide kaboom

and Friday's attack on Christians in Egypt has shone a light on the threat posed by

hard boy

Islamic groups that have taken advantage of lawlessness in the troubled North African nation to put down roots, recruit fighters and export jihadists to cause death and carnage elsewhere.

Libya has been embroiled in violence since a 2011 uprising toppled and killed Muammar Qadaffy
Continued on Page 49
Posted by: trailing wife || 05/28/2017 00:00 || Comments || Link || E-Mail|| [58 views] Top|| File under: Salafists
Bangladesh
Is it because she is a woman?
[Dhaka Tribune] Sometime between my birth and my realisation that the world is quite a long way from right, I must have missed the lesson where it is explained to me that culture is something which is static.

Perhaps, it is a defect of my bourgeois middle-class English-medium education, and I was under the wrong impression that culture, by definition, is anything but static.

Friday was a great and terrible day. Lady Justice is no more. Islamists all over the country are celebrating this as a great blow towards the spectre of Western influence that she represents.

Perhaps, in some obscure verse by some obscure scholar, reading whose work would get me on some watchlist somewhere, it has been written that the problems of Bangladesh can all be traced to that poignant symbol known throughout the world.

Let us ignore the heavy-handed symbolism. In a country where so many major crimes remain unsolved, where the headlines consist of the faceless dead, where murder, rape, and arson are par for the course — the forcible removal of the symbol of justice due to capitulation to the religious right is so absurd that it defies belief.

It's like a bad joke, and as the forces of "good" become more emboldened by this show of cowardice by the government, the deaths that will follow will be the punchline.

Islam forbids the worship of idols, and we can all agree that justice is something which is not exactly revered in Bangladesh.

How about Justice Man, then?

A couple of points — does anyone in their day to day lives really care what is in front of the Supreme Court? I've driven past the Supreme Court numerous times, and I can quite frankly admit that I've never been seized by an ineffable rage at the usurpation of our country's culture.

Be honest — have you? Why Lady Justice though? Is it because she is a woman and that goes against the deeply conservative and patriarchal country that we are? Would Justice Man — heroic purveyor of justice have been more acceptable, Qur'an in one hand, machete in another have sufficed?

It goes without saying that Justice Man would wear no blindfold, because, in Bangladesh, it is all about who you know.

The crux of the argument then comes from the fact that she is a foreign symbol, implanted as a cipher by the godless imperialistic Western hegemony — the faux new world order turning the fickle minded youth away from their culture and towards destruction.

I forget, which Western democracy did Nibras Islam kill for again?

If that is the case and the act of preserving culture is the act of preserving the past, what becomes the cut-off point? What past is the one that must be preserved? If the symbol of justice is a foreign symbol and we must keep the Bengali cultural heritage pure, why not the automobile?

Why not the air-conditioner or the Coca Cola can or the ever popular tool for murderers nowadays, the machete?

What exactly separates the symbols of a foreign culture from the culture of our country? When is the standard against which all advances are measured against? Is it before 1971, when our country was known as East Pakistan? Is it before 1947? 1757? 1526?

Why statues?

The question then becomes how long does an idea take to become appropriated? None of the religions present in our country, aside from maybe Hinduism, is exactly endemic to the region. Why haven't those been rejected as anathema?

What about cell-phones, the computer, the iPad, Nike (named after a roman goddess as well), the laws of physics, and so many other things?

Reject one idea as foreign and you must reject them all.

This writer ponders why, with all of the horrific problems that are present in our economy, where the headlines are as much written in blood as in ink, do people believe that the cancer that infests us will be excised by yelling about statues?

What this move will do is nothing, except tell the murderers present in our society that it is their society. Things will regress further and further, and if the government continues to capitulate to the demands of madmen, the country will become one where it is dangerous to even speak.
Posted by: Fred || 05/28/2017 00:00 || Comments || Link || E-Mail|| [108 views] Top|| File under:
Europe
Poland Bravely Bucks the EU, Says No to Refugees [VIDEO]
[VictoryGirlsBlog] Europe is having a bit of a problem with terrorism these days. From the recent attack in Manchester, to Paris, Stockholm, Berlin, and Brussels, Europeans are reeling.

Now the European Union wants to spread some of the fear around. They want to disperse about 160,000 refugees to Poland and Hungary, and those nations are giving a big thumbs down to that idea. Poland in particular is digging in its heels.

Okay, said EU hardliners to the Poles. Wanna play that way? We'll cut off EU funds. But Konrad Symański, the Polish Europe Minister, told the EU that plans to disperse that number of refugees is "not implementable." Furthermore, that EU money is self-serving for Germans, Italian, and French investors, anyway.


In addition to that tough stand by Symański, Polish Prime Minister Beata Syzdło addressed her nation's parliament about the refugee issue. Calling it "Brussels elites' folly," she blasted the EU. And she minced no words, either.

Poland, of course, is no stranger to terror and fear. Germany invaded Poland in 1939, setting off World War II. And why did Germany invade? Why, Hitler wanted Lebensraum -- "living space" -- for the German people. Does this sound vaguely familiar to Islamism today? Caliphate, anyone?

Nevertheless, brave Poles tried to throw off Nazi oppression in the Warsaw Uprising of 1944. Ultimately, the uprising failed, and it led to a Russian takeover of Poland. Poor Poland was then run under the thumb of communism until 1989. For decades Poles lived in this Workers' Paradise:
...
So can anyone blame the Poles for saying "Nie!" -- No! to the threat of Islamism? Nie! to terror attacks and sharia law causing havoc in their land? On the contrary, the Poles are acting like a normal nation -- looking out for their own security, despite the EU's attempt to bring them into their cultural suicide pact.
Posted by: Anomalous Sources || 05/28/2017 00:00 || Comments || Link || E-Mail|| [49 views] Top|| File under:
Home Front: Culture Wars
Getting Serious About Terrorism
h/t Instapundit


This has been a bad week for, well, anyone who wants to go about their daily business -- say by watching an Ariana Grande concert -- without getting shot or stabbed or run over or blown up. You all know what I'm talking about, I'm not going to go over the list again -- and besides, by the time this is published, the list might well be out of date.

Now, what I would hope is that the combination of President Trump's meeting with 50-odd Sunni nations in Saudi Arabia, and their possibly-even-real commitment to act against Radical Islamist Terrorism (RIT for short), and the Manchester bombing's attack against grade school girls, would finally serve to focus some minds throughout the West that have so far been pretty fuzzy.
The problem, IMO, is that to deal with Islamic terrorism seriously, western societies will have to change their cherished world views.
(a) Islam is not a religion as the concept understood in the West. It is an ideology (like Nazism or Communism) seeking world dominance. And appealing to people's worst instincts: "take the property of unbelievers" etc...
(b) There may be (I'm pretty sure but nobody investigated it yet) real differences in genes determining emotional phenotype between Muslims and that we consider normal. In practical terms, there are bound to be a lot of similarities between a psychological profile of an average Muslim and an average sociopath.
(c) Western ruling/intellectual classes created a world view/ economic system package (richly rewarding: both psychologically and economically for themselves) in which, "Muslim victimhood" is an integral part. Moreover, in their eyes, giving up a part of the package is tantamount to giving up all of it. And, most of them realize, but will never admit, it's only the package what enables them to hold positions orders of magnitude above their actual abilities. Thus, the "elites" will defend their world view to the death - ours preferably.
Posted by: g(r)omgoru || 05/28/2017 03:50 || Comments || Link || E-Mail|| [83 views] Top|| File under:
The Myth of White Terrorism
[TakiMag] Islam isn't just preying on the weak. They're preying on the weak-minded. On Monday night, Salman Abedi murdered 29 young Britons and their parents with a nail bomb. As is always the case, the response has been flowers and apologies and calls to coexist. On Sky News I hate-watched some ponce tell an SAS soldier he "understands his rage" but we can't punish Muslims because it will create a backlash. This is a country where they ignore child rapists and regularly imprison white men for offending Islam. These men are attacked once inside and one just died.


Another common refrain regarding Islamic terror is groups like the SPLC reminding us that "In America, the face of terrorism is white." This was made perfectly clear in a viral video circulated by AJ+ that featured lots of American skinheads Sieg Heiling next to images of dead babies and quotes such as "White supremacists are more responsible for terror attacks than people acting in the name of Islam." WHAT?!

The statistical gymnastics to get to these numbers are more than just mathematically negligent. They are traitorous. AJ+ is owned by Al Jazeera, which is owned by the House of Thani. They are the oldest oil family in Qatar and they use taqiya to spread half-assed propaganda across the world. What's truly amazing about this bullshit is how eager the left is to eat it up. Simply sitting in an armchair for five minutes and remembering the news is all you need to do to realize the number of white-supremacist deaths isn't even in the same universe as deaths from Islamic terrorism. The numbers I get are five vs. 3,099.
Posted by: Anomalous Sources || 05/28/2017 00:00 || Comments || Link || E-Mail|| [122 views] Top|| File under:
India-Pakistan
The Islamization of Kashmir's separatist movement
[DW] Reports about a separatist leader joining al Qaeda have raised fears the Kashmiri movement is being "hijacked" by Islamists. Expert Agnieszka Kuszewska tells DW that Indian policies are partly to blame for this trend.

DW: Recently, Zakir Musa, an influential Kashmiri leader, distanced himself from the separatist movement and aligned himself with al Qaeda. Some experts fear that the decades-old anti-India movement is increasingly moving toward Islamization. Do you agree with this analysis?

Agnieszka Kuszewska: Zakir Musa is no longer associated with the Hizb-ul-Mujahedin separatist group. The organization admitted that Musa's statement about "chopping off the heads of Hurriyat leaders" is unacceptable and reflects his personal views.
Continued on Page 49
Posted by: trailing wife || 05/28/2017 10:23 || Comments || Link || E-Mail|| [31 views] Top|| File under: al-Qaeda in the Indian Subcontinent
Israel-Palestine-Jordan
Ending strike after 40 days, Barghouti is now Abbas's undisputed heir
[IsraelTimes] The prisoners' protest was not entirely successful for the locked away
Keep yer hands where we can see 'em, if yez please!
Fatah leader and convicted terrorist. And only one of his demands was met. But he is now a Paleostinian national symbol.

After 40 days and 40 nights of fasting, the Paleostinian prisoner hunger strike came to an end just before dawn on Saturday -- not coincidentally, just before the start of the

Moslem

holy month of Ramadan. The announcement was accompanied by impassioned proclamations in the Paleostinian media of "a great victory" for the prisoners and by strike leader Marwan Barghouti.
Continued on Page 49
Posted by: trailing wife || 05/28/2017 00:00 || Comments || Link || E-Mail|| [57 views] Top|| File under: Fatah
Who's in the News
21
[untagged]
11
Islamic State
3
Hefajat-e-Islam
3
Moslem Colonists
2
Govt of Syria
1
al-Nusra
1
Govt of Iran Proxies
1
Commies
1
Salafists
1
Ansar Bayt al-Maqdis (IS)
1
al-Qaeda in the Indian Subcontinent
1
Maute group (IS)
1
Fatah
1
Palestinian Authority
1
Sublime Porte
1
Taliban
Bookmark
E-Mail Me
The Classics
The O Club
Rantburg Store
Comments Spam
The Bloids
The Never-ending Story
Thugburg
RSS Links
Gulf War I
The Way We Were
Bio
Sink Trap
Alzheimer's Association
Day by Day
Counterterrorism
Hair Through the Ages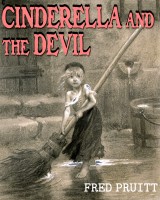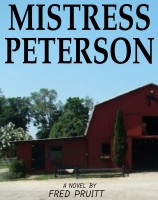 On Sale now!


A multi-volume chronology and reference guide set detailing three years of the Mexican Drug War between 2010 and 2012.

Rantburg.com and borderlandbeat.com correspondent and author Chris Covert presents his first non-fiction work detailing the drug and gang related violence in Mexico.

Chris gives us Mexican press dispatches of drug and gang war violence over three years, presented in a multi volume set intended to chronicle the death, violence and mayhem which has dominated Mexico for six years.
Click here for more information


Meet the Mods
In no particular order...


Steve White
Seafarious
Pappy
lotp
Scooter McGruder
john frum
tu3031
badanov
sherry
ryuge
GolfBravoUSMC
Bright Pebbles
trailing wife
Gloria
Fred
Besoeker



Better than the average link...



Rantburg was assembled from recycled algorithms in the United States of America. No trees were destroyed in the production of this weblog. We did hurt some, though. Sorry.
54.81.44.47