-Lurid Crime Tales-
Dana Loesch rips 'legacy media' shooting coverage: 'Crying white mothers are ratings gold'
[Townhall] NRA spokeswoman Dana Loesch on Thursday offered a blistering critique of "the legacy media" while speaking at the Conservative Political Action Conference (CPAC) outside Washington.

One of the Second Amendment's most high-profile supporters took the stage in Oxon Hill, Maryland, less than 24 hours after a CNN town hall debate in Florida. Mrs. Loesch told attendees at the Gaylord National Resort & Convention Center that producers "love" the ratings generated by "crying white mothers" after shootings.

"I'm going to say something that some people are going to say is controversial," she said, the Daily Caller reported. "So I'll say it really slowly, so all the people on the platform in the back can hear me loud and clear. Many in the legacy media love mass shootings. You guys love it. Now, I'm not saying you love the tragedy, but I am saying that you love the ratings. Crying white mothers are ratings gold to you and many in the legacy media in the back."

"Notice I said 'crying white mothers,' because there are thousands of grieving black mothers in Chicago every weekend ‐ and you don't see town halls for them, do you?" she continued. "Where's the CNN town hall for Chicago?"

The Windy City recorded 3,457 shooting victims and 650 murders in 2017.

"They cheered the confiscation of firearms," Mrs. Loesch said of those who attended CNN's event on the Parkland shooting massacre. "It was over 5,000 people. I had to have a security detail to get out. There were people rushing the stage and screaming 'burn her!'"

Posted by: Besoeker || 02/23/2018 07:09 || Comments || Link || E-Mail|| [7 views] Top|| File under:
7 Simple Steps to Eliminate School Shootings Overnight
[Townhall] After days of bitter hurt, anger, deep savage argument, and plenty of non-thinking social media trolls blurting whatever comes to mind through their thumbs, it's time we as Americans begin a genuine discussion about how to stop the next school shooting from occurring.

It's important that we do this even though gun deaths are by no means the most dangerous form of death in America today.

In 2017, with 300,000,000-plus guns in the hands of Americans, there were 15,549 gun deaths. This ranks less than half the number of automobile deaths even though there are fewer cars in existence than guns. In 2017, there were 253,000,000 cars in existence and 41,000 auto deaths.

Nonetheless, the rhetoric is so loud and the anger so tightly wound that a way forward needs to begin. Genuinely good people on both sides of this issue disagree. Pro-gun people believe that owning a gun is one step of many in helping to keep their families safe and their government from becoming too tyrannical. Anti-gun people believe that the mere existence of a gun is a danger to all. But note that both sets of people desire safety in general.

With very little expertise, but with a robust research ability, my staff and I began looking at this issue this week from the perspective of what could be done that would be tangible, but also acceptable to both sides of the discussion. Here's seven simple steps that can and should be implemented overnight across the country and in similar fashion school shootings would be eliminated. This list is not exhaustive but is a starting point where good-willed people can come together to make a significant difference now.

Condensed list follows:

1. Metal Detectors In Every School:
2. Enforce Everything:
3. Perform Active Shooter Drills:
4. Reinforce Doors, Windows, Buses, Locks:
5. Recruit Retired Military & Law Enforcement:
6. Arm All Appropriate Personnel:
7. Publicize Consequence:

Israel has already put some of these steps into practice and the nation has seen almost zero school attacks since adopting them.

None of these steps infringe upon law-abiding people's Second Amendment rights. All of these steps attempt to stop and engage mentally ill or deliberately belligerent attackers. This list would make an immediate impact on every school that adopts them.

No common sense American can deny their effectiveness.
Our kids are worth it!
Posted by: Besoeker || 02/23/2018 06:44 || Comments || Link || E-Mail|| [15 views] Top|| File under:
Home Front: Culture Wars
From the Mouths of Babes Comes a Great Deal of Nonsense
h/t Instapundit


There is something broken in the brain of humans. All humans, going back as far as we can tell. Call it being built on the frame of a great ape, or call it, if you're inclined that way religiously, the result of the Fall. Or as a friend of mine puts it, "the Fall was worse than we thought."

This particular flaw in reasoning is that children know best.

In the course of my degree, I read countless Medieval ballads in which the children at the breast spoke up and identified the true king. This kind of thought persuaded kings and church that the Children's Crusade would have a peculiar power.

Our entire culture went mad-crazy for the young people in the sixties, something that also ties into the Romantics' idea that the savage, untutored, and unsophisticated was naturally better.

...Child, you don't rise that high. You're a poor concussed creature who's been lied to so much in his life that he doesn't even know that where there's smoke there is fire and that no, a bunch of high school students aren't organizing buses and arranging for demonstrations all over the country.

But more importantly, you don't realize that you're pursuing goals that you're not sure about, and which you simply were told to pursue because the left thinks that if words come out of children's mouths that magically makes them right.

You're neither the first one nor, frankly, the last kid to want something stupid, or to think they have the solution for the world.

...Someday you'll understand all that. At least you'll understand that, if you ever break free of the indoctrination rammed down your throat by power-hungry people who use you to exploit the flaw in the human mind that tells us that children are always right.

And someday you'll understand that those who dance in the blood of children and convince the survivors to push for measures that wouldn't prevent this ‐ but would give those despicable opportunists more power ‐ are not your friends.

Till then, this is a dangerous world, and the adults are talking. Children should stay indoors, and learn how the world works.


Wouldn't hurt either if they learn some Algebra & Geometry
Posted by: g(r)omgoru || 02/23/2018 05:23 || Comments || Link || E-Mail|| [27 views] Top|| File under:
Home Front: Politix
WALSH: I Am A Gun Owner. I Will Get Rid Of My Gun Under These Simple Conditions.
[DailyWire] The media is making quite a big deal out of the gun owners who are getting rid of their guns in an effort to promote gun control. Well, I am a gun owner, too. I will happily join these people in disarming myself, just as soon as conditions warrant it.

To be more specific, I will get rid of my gun the moment my gun becomes self-aware and develops the ability to go off by itself and shoot people on its own initiative.

I will get rid of my gun as soon as I begin to feel the insatiable urge to become a mass shooter.

I will get rid of my gun if I ever lose half my brain cells and no longer possess the basic competency to store and handle it safely.

I will get rid of my gun if someone can pull out a Bible and show me the verse that makes it a sin merely to own a weapon, or to use it for self-defense.

I will get rid of my gun if my gun ever becomes possessed by the Devil, or if I ever become possessed by the Devil.


I will get rid of my gun the very moment that all evil is vanquished from human society, and wickedness is purged from the hearts of men, and there is no longer any danger in the world and the whole of mankind can live in utter peace and harmony. When Christ returns in His glory I will certainly lay down my arms. I do not plan on bringing my gun to Heaven.

But we aren't yet in Heaven. And that is why I have a gun. And that is why I won't get rid of it.

Indeed, we are in a place so unlike Heaven, and so heavily populated with evil people, that it would be irresponsible and reckless not to own a gun. What sort of protector can I be for my family if I have not equipped myself with the tools necessary to protect them? I agree with the anti-gun people when they point out that the world is filled with bad and dangerous people. That is exactly why I own a gun. This is what the anti-gun people don't seem to grasp: the very reason they want to ban guns is the very reason why we should not.

Posted by: Anomalous Sources || 02/23/2018 00:00 || Comments || Link || E-Mail|| [86 views] Top|| File under:
India-Pakistan
No place for newborns
[DAWN] UNICEF'S latest report, identifying Pakistain as the riskiest place for newborns, is a heartbreaking indictment of this country's indifference to our most defenceless citizens. One in 22 Pak babies will not survive her first month ‐ ie 46 out of every 1,000 will perish before even having had a chance at life. There are many tragic, senseless ways to die in this country ‐ and a long litany of dismal health trends ‐ but this one fact alone is a shock to the system. There is no cold comfort to be had here; no amount of boasting about economic development or military prowess that can sweep this ignominy under the rug. For, as the report highlights, although newborn survival is closely linked to a country's income level, wealth inequality and wide variations in access to and quality of healthcare are also significant contributing factors. This explains why Pakistain, with a much higher per capita income than the Central African Republic and Afghanistan, has a newborn mortality rate comparable with the runners-up. Nor is it a coincidence that the 10 worst countries for newborns are conflict-ridden, and have weak institutions and a poor record of gender parity.

The report, released in conjunction with the launch of Unicef's Every Child Alive campaign, outlines a road map for turning this tide. Given that over 80pc of deaths among newborns result from conditions and illnesses that are preventable or treatable, the first, most obvious step is to guarantee quality health facilities and skilled workers within reach of every woman and child. Access is not enough; although the proportion of Pak mothers who gave birth in a health facility or with a skilled attendant more than doubled between 2001-2013, the newborn mortality rate fell by less than a quarter. This is largely due to a healthcare industry with minimal oversight and poor quality of care, as well as a dysfunctional drug regulatory authority and shortages of lifesaving medicines. Commitment to providing functional, equipped and staffed health services must be prioritised, but it cannot end there ‐we must be accountable to women. Consider the frequency of reports of mothers seeking treatment only to be forced to give birth just outside a hospital. As the primary stakeholders in this venture, women must be empowered to exercise their rights and demand quality care, offered with respect. We are responsible for ensuring this, and the life of every child born on our soil.


Posted by: Fred || 02/23/2018 00:00 || Comments || Link || E-Mail|| [43 views] Top|| File under: Govt of Pakistan
Israel-Palestine-Jordan
Jews Must Never Forget Trump For Remembering Our Unforgettable Jerusalem
[Mercer at Townhall] The United Nations, naturally, disapproved.

Pope Francis, more enigmatically, protested, too, when President Donald Trump recognized Jerusalem as the eternal capital of Israel. By 2019's end, the Trump administration plans to open the American Embassy in Jerusalem.

There's a reason Muslims living in Israel proper‐1.5 million of them‐don't migrate to the adjacent Palestinian Authority. They're better off in Israel. Should Jerusalem, East and West, be recognized formally as the capital of Israel only, under Jewish control alone; Christianity's holiest sites will be better off. Judaism's holy sites will be safer. And so will Islam's.

Jerusalem is no settlement to be haggled over; it's the capital of the Jewish State. King David conquered it 1000 years Before Christ. The city's "Muslim Period" began only in the year 638 of the Common Era.

"Yerushalaim," and not Al Quds, is the name of the city that was sacred to Jews for nearly two thousand years before Muhammad.

Indeed, not once is Jerusalem mentioned in the Quran. And while Muhammad was said to have departed to the heavens from the Al Aksa Mosque, there was no mosque in Jerusalem. The Dome of the Rock and the Al Aksa Mosque were built upon the Jewish Temple Mount. Muslim theologians subsequently justified this usurpation by superimposing their own chronology‐and relatively recent fondness for Jerusalem‐upon the existing, ancient sanctity of the place to Jews.

Essentially, this amounts to historical identity theft.
Posted by: Besoeker || 02/23/2018 06:10 || Comments || Link || E-Mail|| [20 views] Top|| File under:
Science
Deploy the Gerald R. Ford ASAP
[Proceedings]
The U.S. Navy's newest aircraft carrier, the USS Gerald R. Ford (CVN-78) is in the fleet restoring the number of carriers to the mandated number of 11. The aircraft carrier force has been below the minimum of 11 required by law since December 2012 when the Enterprise (CVN-65) was decommissioned. But there is a long test program required by the Department of Defense that prevents the Gerald R. Ford from deploying until 2022.


Have they gotten the electromagnetic catapult to work reliably enough for operations tempo?

This year's National Defense Authorization Act permits the Secretary of Defense to waive the requirement for shock testing the Gerald R. Ford . Eliminating the shock test can move its deployment up by a year or more. But leaders of the Senate Armed Services Committee urge the Secretary to shock test the new carrier.

A shock test is a series of underwater detonations of a specified charge that are put closer and closer to the ship.

In 1987, the Congress passed the Live Fire Test Law that requires all weapons systems to be subjected to a live-fire test. The Navy proposed to substitute shock tests for live-fire tests because people have to man a ship for proper operation while aircraft, tanks, trucks and armored personnel vehicles can be unmanned when live- fire tested. Further, to obtain realistic shock performance data, Navy developed the means to test critical ship components at "heavy shock levels" on unmanned barges that can damage the components without harming people. Congress accepted this logic and allowed shock tests to replace live-fire testing of ships.

For surface ships that operated since the Live Fire Act became law, the table below shows the classes built, what ship of the class was shocked, and when.
Posted by: Besoeker || 02/23/2018 00:00 || Comments || Link || E-Mail|| [105 views] Top|| File under:
Who's in the News
24
[untagged]
7
Commies
5
Islamic State
5
Govt of Pakistan
3
Hamas
2
Govt of Syria
2
Palestinian Authority
2
Sublime Porte
2
Taliban
2
Boko Haram (ISIS)
1
al-Nusra
1
Govt of Saudi Arabia
1
Ansar Bayt al-Maqdis (IS)
1
Moslem Colonists
1
Narcos
1
al-Shabaab (AQ)
Bookmark
E-Mail Me
The Classics
The O Club
Rantburg Store
Comments Spam
The Bloids
The Never-ending Story
Thugburg
RSS Links
Gulf War I
The Way We Were
Bio
Merry-Go-Blog
Hair Through the Ages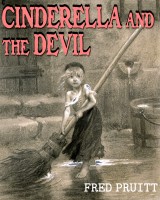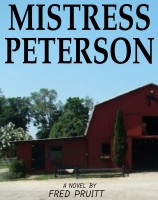 On Sale now!


A multi-volume chronology and reference guide set detailing three years of the Mexican Drug War between 2010 and 2012.

Rantburg.com and borderlandbeat.com correspondent and author Chris Covert presents his first non-fiction work detailing the drug and gang related violence in Mexico.

Chris gives us Mexican press dispatches of drug and gang war violence over three years, presented in a multi volume set intended to chronicle the death, violence and mayhem which has dominated Mexico for six years.
Click here for more information


Meet the Mods
In no particular order...


Steve White
Seafarious
Pappy
lotp
Scooter McGruder
john frum
tu3031
badanov
sherry
ryuge
GolfBravoUSMC
Bright Pebbles
trailing wife
Gloria
Fred
Besoeker
Glenmore
Frank G
3dc



Better than the average link...



Rantburg was assembled from recycled algorithms in the United States of America. No trees were destroyed in the production of this weblog. We did hurt some, though. Sorry.
54.226.76.27