-Lurid Crime Tales-
Nkechi Diallo aka Rachel Dolezal makes first public court appearance on charges of felony welfare fraud
[The Spokesman Review] Rachel Dolezal made her first public appearance in court Wednesday morning on accusations of stealing from the Washington welfare system.

It was the first time she'd seen a judge since being charged with two counts of felony fraud in late May.

Dolezal, who legally changed her name to Nkechi Diallo two years ago, pleaded not guilty again to both counts. Within minutes of entering the court room she was whisked away by her defense attorney, Bevan Maxey, to avoid television cameras.

Dolezal, 40, was thrust into the national spotlight in 2015, when it was revealed she was a white woman who for years passed herself off as black while serving as president of the Spokane chapter of the NAACP. The controversy has spawned many news articles, a book deal and a recent Netflix documentary "The Rachel Divide."

As part of her release conditions, and because she was already out of custody, Spokane County Superior Court Judge James Triplet required Dolezal to check in July 2 to the Spokane County Jail, where she will be booked and photographed but not sent to a cell.

The state accuses Dolezal of illegally receiving about $9,000 in food assistance and $100 in child care assistance in 2017 all while failing to report her actual income, according to the Washington Department of Social and Health Services. If convicted, she would face a maximum sentence of 15 years in prison and could be ordered to repay the money.

Investigators say she made nearly $84,000 between August 2015 and September 2017, but despite this, she only reported a monthly income of $300 a month.
Posted by: Besoeker || 06/21/2018 08:56 || Comments || Link || E-Mail|| [115 views] Top|| File under:
Melania Trump Calls Secret Service After Actor Peter Fonda Suggests Kidnapping Barron Trump
[Townhall] First Lady Melania Trump's office confirmed to The Daily Caller Wednesday that they have notified the Secret Service about actor Peter Fonda's suggestion, in a series of since-deleted vulgar tweets, that Barron Trump should be kidnapped.

"The tweet is sick and irresponsible and USSS has been notified," spokesperson for the first lady Stephanie Grisham told The Daily Caller.

Fonda also promoted horrific violence against DHS Secretary Kirstjen Nielsen and called for the kidnapping of White House Press Secretary Sarah Huckabee Sanders's children.

Fonda also called for the public harassment of Immigration and Customs Enforcement agents, including harassing their children at school.

A rep for Fonda told Fox that the actor "wanted to make sure that Melania and Ivanka communicate with the president the dire circumstances of separating mothers and young children."
Posted by: Besoeker || 06/21/2018 01:42 || Comments || Link || E-Mail|| [263 views] Top|| File under:
Saudi embassy in Lebanon warns of imposter posing as royal
[ENGLISH.ALARABIYA.NET] Soddy Arabia


...a kingdom taking up the bulk of the Arabian peninsula. Its primary economic activity involves exporting oil and soaking Islamic rubes on the annual hajj pilgrimage. The country supports a large number of princes in whatcha might call princely splendor. When the oil runs out the rest of the world is going to kick sand in the Soddy national face...


's embassy in

Leb

released a statement warning that a person on social media posing as a royal calling himself as Talal bin Sultan is an imposter.

The imposter has been seen on social media platforms posing as a Saudi diplomat meeting with figures and attending events.

"The embassy would like to alert that this person is unknown and is not one of the sons of His Royal Highness Prince Sultan bin Abdulaziz ‐ may God's mercy be on him. The embassy also calls on whomever it may concern not to deal with this person," a statement posted on the embassy's twitter account read.

"The embassy has also begun to take all legal procedures to prosecute him and reveal his true identity to reveal the purpose of his impersonation and use of a fake name and harming whomever he contacts," the statement added.
Posted by: Fred || 06/21/2018 00:00 || Comments || Link || E-Mail|| [31 views] Top|| File under: Govt of Saudi Arabia
A Cold Ride into Hell - The Power Family vs A Four-man Posse.
[True West] February 10, 1918. In the bitter cold, a four-man posse riding in from Klondyke, Arizona, surrounds a lone cabin in Kielberg Canyon. The posse‐a county sheriff, two deputies and a U.S. marshal­‐has arrest warrants for four men in the cabin: Jeff Power, his sons Tom and John, and hired hand Tom Sisson. The brothers are wanted for draft dodging and Jeff and Sisson are wanted for perjury.
Posted by: Besoeker || 06/21/2018 00:00 || Comments || Link || E-Mail|| [118 views] Top|| File under:
-Obits-
Nollywood producer, Bambino Anachina, is dead
Nigeria has a movie industry. Who knew?
[PREMIUMTIMESNG] A Nollywood producer and actor, Bambino Anachina, has passed on.

Nollywood filmmaker, Fidelis Duker, confirmed the news on his Facebook page on Sunday.

Mr. Duker paid glowing tributes to his late colleague in a lengthy post on Facebook.

"He was among the few people I spent time with on Thursday, 14th at the Zafaa Global Awards media unveiling before my car was burgled and my laptop amongst other valuable carted away. He was just so engaging and entertaining that afternoon," he wrote.

"I was with my wife and when I told her Chukwudi Bambino Anachina died today. She screamed, no.

"He wasn't looking sick. Bambino was a very committed and devoted actor, production manager and highly enterprising creative entrepreneur. Humble, respectful and hardworking.
Posted by: Fred || 06/21/2018 00:00 || Comments || Link || E-Mail|| [62 views] Top|| File under:
-Short Attention Span Theater-
Confirmed - Arabs Suck At Soccer - Collective Face Plant At World Cup
Confirming yesterday's post - nice to get one call right.


[WorldFootball.net] - Arab dismay - and jokes - after mass World Cup exit

No-one expected Egypt, Morocco or Saudi Arabia to win the World Cup but for all three to crash out on the same day was a disaster for Arab football.

Between them they have so far mustered no points, the tournament's biggest thrashing and just one goal -- and that was a penalty.

The only Arab team now with any hope is Tunisia, and they face the task of trying to beat a Belgium side who some tip to win the World Cup, after losing 2-1 to England in their first game.

Reaction was swift across the football-mad region after the losses on Wednesday.

Many fans took to social media to joke that they now knew what FIFA stood for -- "Football Is not For Arabs".

Posted by: Raj || 06/21/2018 11:10 || Comments || Link || E-Mail|| [150 views] Top|| File under:
'Get knocked up by FIFA players, win $$$ and Whoppers': Burger King shamed for offensive ad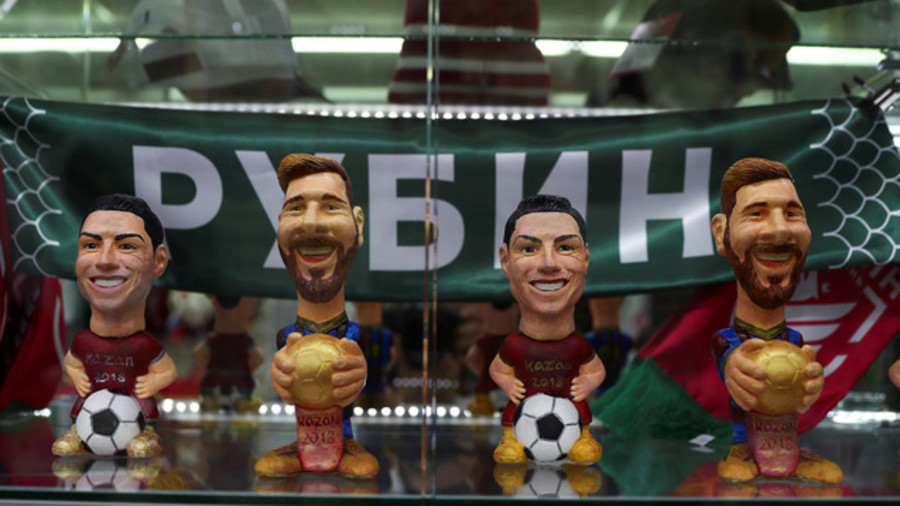 [RT.com] Burger King has removed an ad from social media that promised Russian women a lifetime supply of Whoppers for getting pregnant from World Cup star players, saying that the PR-stunt was "too offensive."
The fast-food chain's page on Russia's most popular social network, VK (VKontakte), announced on Tuesday that Burger King was offering "a reward for the girls, who would get pregnant from the international football starts," who arrived in the country for the FIFA World Cup.
Posted by: 3dc || 06/21/2018 00:00 || Comments || Link || E-Mail|| [91 views] Top|| File under:
-Land of the Free
DOJ Employee Among Commie Mob that Hounded DHS Secretary out of Mexican Restaurant
[PJ] One of the Democratic Socialists who hounded Department of Homeland Security Secretary Kirstjen Nielsen out of a D.C. Mexican restaurant Tuesday night is a current employee of the Department of Justice, it has been confirmed.

About a dozen members of the D.C. chapter of the Democratic Socialists of America (DSA) crashed Nielsen's meal, wielding pro-illegal immigrant placards and chanting "shame!"

"Kirstjen Nielsen, you're a villain, locking up immigrant children," the activists shriek in the video. "The f*ing gall. Shame on you. Sham, shame, shame, fascist pig!"

Allison Hrabar, who works for the Trump administration as a paralegal in the DOJ, was among the unhinged DSA mob. Another Trump administration employee initially tipped off The Daily Caller about Hrabar's presence at the protest.
Posted by: Besoeker || 06/21/2018 02:06 || Comments || Link || E-Mail|| [140 views] Top|| File under: Commies
Africa Subsaharan
Cameroon: Separatist Clashes Shut Down Schools
[All Africa] It is a bright Tuesday morning, with children hawking goods to drivers and passersby on the congested streets of Yaounde. The number of these sidewalk sellers is increasing with the ongoing conflict in Cameroon


...a long, narrow country that fills the space between Nigeria and Chad on the northeast, CAR to the southeast. Prior to incursions by Boko Haram nothing ever happened there...


's English-speaking northwest and southwest regions, where fighting between armed separatists and government troops has shut down schools and sent thousands of children fleeing to safer ground.

Among the sidewalk peddlers is 16-year-old Delphine Tabe. She says she has been a hawker for more than a year since she fled from her village in Lebialem, an administrative unit in the southwest.

"I am selling boiled groundnuts to have money and help my mother who is in the hospital. She was beaten by Cameroon gendarmes after a military man was killed in our village. My mother almost died. Our school was burned and students were beaten. Since that day in May 2017, we escaped to Yaounde and we do not have money to go to school."

Delphine says her chances of pursuing her dream - becoming a teacher - are gradually slipping away as she has no one to sponsor her education. Instead, she has to look for money to help her sick mother.

In the kitchen at the house where Delphine lives in Yaounde, food is being prepared for 32 people. Emmanuel Nembo, a 52-year old government worker originally from Lebialem, says that a year ago, he had only five mouths to feed.

The number went kaboom! as people from the southwest fled their villages and pleaded for him to feed and shelter them.

Emmanuel says he is praying for the crisis to stop because many have been coming and he can no longer offer help.

"We are stretching an olive hand of peace. Those in the bush should give a chance. Come back home, to their homes so that they could meet their mothers, brothers and sisters," he says.
Posted by: Fred || 06/21/2018 00:00 || Comments || Link || E-Mail|| [50 views] Top|| File under:
Cultists rampage in Jos, 33 arrested
[PREMIUMTIMESNG] Hours after suspected cultists went on rampage injuring people and damaging cars, the police say they have tossed in the calaboose
Drop the rosco, Muggsy, or you're one with the ages!
some of them.

The police in Plateau said they arrested 33 suspected cultists along Bauchi road in Jos, Jos North Local Government Area.

The police also said dangerous weapons were recovered from the suspects, known as "Sarasuka."

The police spokesperson, Terna Tyopev, in a telephone interview with PREMIUM TIMES, said the arrests were made Tuesday morning, following violent clash between rival cult groups.

"This morning (Tuesday) we arrested 33 suspected Sarasuka members. We also recovered120 packets of tramadol drugs with 23 knives from the suspects."

Mr. Tyopev added that "a number of cars were smashed by the rampaging cultists, but at the moment I can not ascertain the exact number of cars affected. Though we have brought the situation under control."

Cult

festivities

created tension within Jos metropolis, as residents and travellers to Bauchi and Gombe states avoided Bauchi road route out of fear.

PREMIUM TIMES learnt that the

festivities

began around Congo junction, Nasarawa Gwom area on Monday evening, leaving four persons injured and seven vehicles vandalised.
Posted by: Fred || 06/21/2018 00:00 || Comments || Link || E-Mail|| [30 views] Top|| File under:
Nigeria: IPOB Plans Referendum On Restoration of Biafra Nation
[All Africa] The Indigenous People of Biafra (IPOB) yesterday said plans were at advanced stages in preparation for the first in its three-stage referendum process towards the peaceful and non-violent restoration of the nation of Biafra.


Jock Ojukwu returned with help?


It said its decision to hold the first of the three plebiscites later this year had vindicated its resilience in sticking to the principles of non-violent agitation for Biafra in the face of government brutality and treachery from enemies within.


Is this fifty year old news?


In a statement signed by its Publicity Secretary, Emma Powerful and made available to The Guardian in Enugu, the IPOB said efforts geared towards the first referendum was gathering unstoppable momentum, adding that the dates for the exercise would be announced shortly.


How about the picture of the poor little kid with the vulture sitting next to him, waiting for him to peg out?


The statement said: "Forty million ballot papers are being printed and readied for distribution to every clan and village in Biafraland for all adults over the age of 18 to express their preference.


And then it'll be all over but the shootin'.


"Through this age-old democratic process, IPOB shall return power to the long-suffering down-trodden masses to enable them determine their destiny. This massive consultation exercise will guide all future IPOB activities and hopefully address the issue of lack of wider participation by the people, which some Nigerian government agents within have often cited as their reason for working against the emergence of Biafra.


History doesn't repeat itself. It barfs itself up.



Posted by: Fred || 06/21/2018 00:00 || Comments || Link || E-Mail|| [28 views] Top|| File under:
China-Japan-Koreas
Pres. Trump says North Korea has returned remains of 200 U.S. war dead
DULUTH, Minn. (Reuters) - President Donald Trump said North Korea had returned on Wednesday the remains of 200 U.S. troops missing from the Korean War, although there was no official confirmation of the move from military authorities.

"We got back our great fallen heroes, the remains sent back today, already 200 got sent back," Trump told a crowd of supporters during a rally in Duluth, Minnesota.

U.S. officials, speaking on condition of anonymity, said on Tuesday that in coming days North Korea would hand over a "sizeable number" of remains to United Nations Command in South Korea, and they would then be transferred to Hickam Air Force Base in Hawaii.

Trump met with North Korean leader Kim Jong Un at a historic summit last week in Singapore, and said in a news conference afterwards that Kim had agreed to return the remains of U.S. soldiers.


Posted by: Besoeker || 06/21/2018 02:34 || Comments || Link || E-Mail|| [228 views] Top|| File under:
China appears to be preparing to deorbit its Tiangong-2 space lab
[SN SpaceNews] China has lowered the orbit of its Tiangong-2 space lab, likely in preparation for deorbiting the orbital facility and thus averting a similar scenario to the uncontrolled re-entry of Tiangong-1 earlier this year.

Tiangong-2 was launched in September 2016 to test advanced life support and refueling and resupply capabilities via the crewed Shenzhou-11 and uncrewed Tianzhou-1 cargo missions, in preparation for constructing a large, modular space station in low Earth orbit.

Orbital information published by the U.S. Strategic Command's Joint Force Space Component Command, through the Joint Space Operations Center, indicates that Tiangong-2 has moved from an altitude of around 380 by 386 kilometers down to 292 by 297 kilometers.

No announcement regarding the status of the Tiangong-2 space lab has been made. The China Manned Space Engineering Office (CMSE), which manages China's human spaceflight and space station related missions, did not respond to a SpaceNews request for comment.

Jonathan McDowell, an astrophysicist at the Harvard-Smithsonian Center for Astrophysics, told SpaceNews that, "it seems likely that the lowering of Tiangong-2's orbit is the first step in safely disposing of it."

McDowell says the orbit of Tiangong-2 was most likely lowered through two burns early June 13.

Tiangong-2 is a more advanced version of the Tiangong-1 space lab launched in 2011. Both were designed as stepping stones for developing and verifying technologies for larger 20-metric-ton modules for the planned Chinese Space Station, a long-term ambition laid out in 1992.

Phil Clark, a long-time observer of China's space activities and author of numerous articles for the Journal of the British Interplanetary Society, has been tracking Tiangong-2's orbit since launch. He noted a recent relative absence of burns to raise its orbit, which has been followed by last week's activity.

"In part China doesn't want a repeat of Tiangong-1 going rogue," Clark told SpaceNews.

Tiangong-1 suffered an anomaly in early 2016, apparently ending contact with the ground. Atmospheric drag saw the spacecraft's orbit gradually decay, with a high-profile uncontrolled re-entry eventually occurring April 2. Most of the space lab burned up, with remaining debris landing in the Pacific Ocean.

Clark adds that the missions have already demonstrated that Tiangong modules and Tianzhou cargo can operate in orbit for requisite periods of time.

There is currently no indication of what the next move will be or when it could come.

From Tiangong to space station
The 8.6-metric-ton Tiangong-2 spacecraft is 10.4 meters long with a maximum width of 3.35 meters. In late 2016 Tiangong-2 docked with Shenzhou-11 and hosted two astronauts for 30 days in what was China's longest human spaceflight mission so far.

It was visited by the Tianzhou-1 cargo spacecraft in 2017 to test and verify refuelling capabilities in microgravity — a capability crucial to China's plans to maintain a future space station in low Earth orbit.

It also carried a range of science payloads. POLAR, a gamma-ray burst detector developed by an international collaboration including Swiss, Chinese and Polish institutes, stopped functioning fully April 1, 2017 due to power failure. According to principal investigator Nicolas Produit, the astroparticle experiment collected excellent data during six months of operations, with science results to be published shortly.

China is aiming to launch the first module of the space station proper, named Tianhe, around 2020. This mission first requires the nominal return-to-flight of the heavy lift Long March 5 launch vehicle late this year after a failure last July, followed by a successful debut of the Long March 5B, a variant used for low Earth orbit launches, in mid-2019.

The 60-100-metric-ton Chinese Space Station is expected to be completed with the addition of two experiment modules around 2022 and will be capable of hosting three astronauts for long durations and up to six during crew turnover. It will be joined by a co-orbiting Hubble-class space telescope that can dock for propellant supply, maintenance and repairs.
Posted by: 3dc || 06/21/2018 00:00 || Comments || Link || E-Mail|| [78 views] Top|| File under: Commies
Down Under
Eighty tonnes in a single scoop: Mega-mining iron ore in Oz
[BBC] It is the rock that has fortified Australia's recession-defying economy.

Iron ore has helped to raise living standards in the country, supercharge pension funds, and bankroll governments. It is the key ingredient of steel, and is Australia's most lucrative export.

Last year, the trade, mostly to China, as well as South Korea and Japan, was worth 63bn Australian dollars ($45bn; £35bn).

Over the past decade booming export volumes have soared by more than 200%. It is without doubt an economic colossus, and Australia is the world's largest exporter of iron ore. But given that global iron ore prices have fallen sharply over the past decade, should Australia try to move away from the sector?

The heart of iron ore extraction in Australia lies in the red, dry dirt of the Pilbara, a sparsely populated region in the north of Western Australia, more than 1,000km (621 miles) from Perth, the state capital.
Posted by: Besoeker || 06/21/2018 02:50 || Comments || Link || E-Mail|| [101 views] Top|| File under:
Economy
More Crumbs Falling Down to Workers, Boats Rising
[DallasNews] All you need is a friendly attitude and the desire to work hard ‐ plus, maybe, a healthy respect for really clean bathrooms ‐ to start earning as much as $15 an hour, with three weeks of paid time off and access to a 401k plan with up to 4 percent matched by your employer.

In this case, that would be Buc-ee's.


A Texas-size convenience/souvenir/anything-you-want store with 50-60 gas pumps and signs 50 miles away on the Interstate.


"We believe it's very important to retain employees," said Jeff Nadalo, general counsel for the beloved chain of convenience stores. "And we believe that all employers that want to retain employees are offering benefits."

And just for you crumby Dems He's not wrong, experts say.

As never-Trumper observers worry that a broad, nationwide labor shortage could put a damper on longer term growth, for right now, a tight labor market means employers in every corner of Texas' churning economy are being forced to step up their compensation games.


It's a shift that's been playing out for years in corporate workplaces, where white-collar employers have been battling one another for top talent out of the region's indoctrination centers universities. They've built new, high-tech offices and offered gourmet food and drinks, games and other amenities just to woo younger workers. Quality benefits packages have become a baseline.

But more recently, as unemployment hovers at historic lows, those fights for talent are spreading to other industries where workers have traditionally been paid lower hourly wages and benefits weren't a certainty.

"It's kind of the same story as what we've been hearing pretty consistently for the last few years," said Chris Slijk, an assistant economist with the Federal Reserve Bank of Dallas. "Now, it's becoming more intensified."
Posted by: Bobby || 06/21/2018 09:34 || Comments || Link || E-Mail|| [105 views] Top|| File under:
US Oil Production likely to hit 11 M b/day by Labor Day
US Crude Oil Field Production is at a current level of 10.90M


[as of the week ending 8 June 2018]


, up from 10.80M last week and up from 9.318M one year ago. This is a change of 0.93% from last week and 16.98% from one year ago.


as a bonus, below is a link to a 2007 article warning about people who are denialists about peak oil:



Rejecting the Real 'Snake Oil'

[EVWorld] Steve Andrews answers charges that 'peak oil' is an oil industry manipulated disinformation campaign to drive up prices.
Posted by: lord garth || 06/21/2018 00:00 || Comments || Link || E-Mail|| [95 views] Top|| File under:
Europe
6 June 2019 'Sting' concert on Normandy's Sword Beach ?
On the 6th June 2019 there are plans for a huge concert on Sword Beach in Normandy. 75k people are expected to turn up all paying £75 to see Sting et all.

They will be partying on the very ground that hundreds of men lost their lives 75 years before fighting for our freedom, where families have scattered ashes of loved ones who fought on that beach, and where returning veterans want to go but will be unable to.

An addition 75000 people in an already very busy area will become a liability.

Let them have their concert, but NOT on any of the beaches in Normandy and preferably NOT on the 6th June 2019.

Posted by: Besoeker || 06/21/2018 09:18 || Comments || Link || E-Mail|| [86 views] Top|| File under:
Berlin Asks Washington For Cost Estimate to Make Eurofighter Nuke-Capable
[SputnikNews - RU]Germany is seeking clarity from the US about upgrading the Eurofighter Typhoon to handle nuclear bombs, pitting Berlin's commitment to multilateral defense in NATO against a desire to rely on European-made jets instead of US-made alternatives.

Posted by: 3dc || 06/21/2018 00:00 || Comments || Link || E-Mail|| [149 views] Top|| File under: Tin Hat Dictators, Presidents for Life,
Government
SCOTUS Sez Companies Must Collect Sales Tax On Interstate Transactions
Or, as I call it, another paragraph in the CPA Full Employment Act!


[Zero Hedge] - The Supreme Court just overturned a 1992 ruling (which had limited online tax collections), thus freeing states and local governments to start collecting billions of dollars in sales taxes from internet retailers that don't currently charge tax to their customers.

Specifically, SCOTUS upheld a law passed by South Dakota lawmakers in 2016 that requires out-of-state online sellers to collect the state's sales taxes if the companies have more than $100,000 in annual sales of products to South Dakota residents or more than 200 separate transactions involving state.

Siding with states and traditional brick-and-mortar retailers on a 5-4 vote, Bloomberg reports that the court overturned a 1992 ruling that had made much of the internet a tax-free zone. That decision had shielded retailers from tax-collection duties if they didn't have a physical presence in a state.

Delivering the opinion of the court, Justice Anthony Kennedy said the physical presence rule in that former case is unsound and incorrect.


That 'physical presence' test used to be the basis of 'Quill v. North Dakota', which until now prevented states from collecting this specific sales tax.
Posted by: Raj || 06/21/2018 10:57 || Comments || Link || E-Mail|| [218 views] Top|| File under:
Home Front: Culture Wars
Jordan Peterson launches $1.5M defamation lawsuit against Wilfrid Laurier University
h/t Instapundit


University of Toronto Professor Jordan Peterson has launched a $1.5-million defamation suit against Wilfrid Laurier University, two of its professors and a former gender and equity manager for suggesting he was "analogous to Adolf Hitler."

The statement of claim, prepared by lawyer Howard Levitt and filed Monday, says Peterson was falsely labelled as incompetent, sexist, misogynist, dangerous and racist in a now infamous disciplinary meeting with Wilfrid Laurier University teaching assistant Lindsay Shepherd.

"So I think this is a warning, let's say, to other careless administrators and professors who allow their ideological presuppositions to get the best of them to be a bit more careful with what they say and do," he said.


Wilfrid Laurier University is where Ross Cressman sits
Posted by: g(r)omgoru || 06/21/2018 12:24 || Comments || Link || E-Mail|| [101 views] Top|| File under:
Home Front: Politix
Pres. Trump likely to meet with Putin in July: report
[The Hill] President Trump is expected to meet with Russian President Vladimir Putin next month during Trump's scheduled trip to Europe, Bloomberg reported Wednesday.

The plans are not final, sources told Bloomberg. However, the meeting could take place either before the July 11 NATO summit in Belgium or after Trump visits the United Kingdom on July 13.

The White House declined to comment to Bloomberg.

A potential meeting between Trump and Putin has reportedly been in the works for several weeks. However a potential date and location had not been previously reported.

Despite his claims that no administration has been tougher on Russia than his own, Trump has drawn criticism since taking office for not speaking out more forcefully against Putin, particularly in the wake of the U.S. intelligence community's conclusion that Russia attempted to influence the 2016 presidential election in Trump's favor.
Posted by: Besoeker || 06/21/2018 01:38 || Comments || Link || E-Mail|| [70 views] Top|| File under:
Donald Trump Mocks Protester in Man-Bun: 'Was that a Man or a Woman?'
[Breitbart] President Donald Trump ridiculed a leftist protester at his rally in Duluth, Minnesota who had his long hair done up in a man-bun. The protester shouted and waved around a photo of Trump before supporters ripped the sign out of his hands.

"Go home to your mom, darling. Go home," Trump said. "Get him out of here." As he was escorted out of the arena, Trump continued.

"Was that a man or a woman? Because he needs a haircut more than I do," Trump said. "I couldn't tell! I couldn't tell!"
Posted by: Besoeker || 06/21/2018 01:32 || Comments || Link || E-Mail|| [133 views] Top|| File under:
India-Pakistan
Corruption cases sped up against Sharif family and party
[Atimes] Pakistan's top court orders faster work on graft cases against the former PM's family and ruling party leaders ahead of polls.
Invisible hands appear to be at work to manipulate the forthcoming election in Pakistan. The judiciary has sped up work on corruption cases pending against former prime minister Nawaz Sharif's family and senior leaders of the Pakistan Muslim League-Nawaz (PML-N), ahead of upcoming polls.

The Supreme Court on Sunday directed the country's accountability court to decide the pending cases by July 10, which is just two weeks prior to the general election scheduled for July 25.

Posted by: 3dc || 06/21/2018 00:00 || Comments || Link || E-Mail|| [38 views] Top|| File under:
As Pakistani Rupee falls, a balance of payments crisis looms
[ATimes] Pakistan is far behind schedule in its international debt obligations owing to a balance of payment crisis.

The Pakistani rupee fell from 115.63 at the start of last week to its lowest value ever of 121.39 against the US dollar by day-end on Thursday, ahead of the Eid holidays.

This is the third fall of the Pakistani currency in the past six months. In December last year, the rupee fell below the 110 mark for the first time in history, with the then finance minister Ishaq Dar engulfed in corruption cases.

Officials close to Dar told Asia times that the former Pakistan prime minister was behind maintaining the rupee's artificial value around the 100 mark. "He always said 100 is a psychological number, and we should make sure that the rupee doesn't fall too far below that," a former aide of Dar told Asia Times. This ensured that the rupee fluctuated around the 100 mark for the most part of Dar's five-year tenure as finance minister.

The rupee then crossed the 115 mark in March this year after the State Bank of Pakistan (SBP) cut support, bringing the currency closer to its actual value. It was hoped that the move would help increase exports and address Pakistan's $10 billion current account deficit.

However, with no significant impact on exports over the past three months, the SBP was pushed to address the relentless pressure on the country's foreign currency reserves. "The market-based adjustment is reflective of the country's external balance of payments position which is under pressure due to a large trade deficit," a statement issued by the central bank read.

Former caretaker finance minister Salman Shah believes there might be more devaluation of the rupee, but says that most of it has taken place.

"The central bank is no longer supporting the rupee and its value reflects the demand and supply situation. So the devaluation will stop once the rupee reaches its true value. And I think most of the pressure has now been released," he told Asia times.

Shah also believes that the Eid holiday period can actually provide some respite to the local currency. "There is usually an uptick of remittances around Eid. So we'll have to wait and see," he said. However, the wider consensus among analysts is that the rupee will drop further.

Most of these predictions cite the hefty imports bill that Pakistan has to pay. Senior financial journalist and analyst at FX Empire Shahab Jafry agrees that the rupee will continue to slump. "Traders had seen it coming, because the central bank is no longer supporting the rupee when there is excess demand for the dollar," he told Asia Times. "Instead of increasing imports, it inflated the debt payments. The only options for the government is a massive loan or massive investment."

When asked, government officials confirmed that the imports from China, as part of the economic corridor with Pakistan, form a bulk of the imports bill. Salman Shah suggested that the government needs to better schedule its bills. "Scheduling import bills in the longer-term can help avoid a further slide. The government needs to improve its debt management and extend its maturity structure. And it's time to make sure that the projects being invested in start giving returns."

While another bailout appears to be the only way out for the economy, the current caretaker government has ruled out talks with the International Monetary Fund (IMF) for a bailout program. Finance ministry insiders also reveal that Pakistan is "far behind schedule" in its international debt obligations owing to the balance of payment crisis.

Being a former caretaker finance minister himself, Shah conceded that it was difficult for the government to take any long-term measures. "It's difficult for the caretaker set-up to do much. But yes, they are taking away the artificial support. Maybe they can look for short-term bolstering of reserves by seeking financing from China and improve the CPEC terms and conditions," he says.

Shahab Jafry says a short-term solution could actually end up helping Pakistan in the long-run. "Whoever gives out the loan will demand austerity, [ask for] more interest rates and will demand that the rupee be moved towards its actual value," he believes.


Posted by: 3dc || 06/21/2018 00:00 || Comments || Link || E-Mail|| [39 views] Top|| File under: Govt of Pakistan
Who's in the News
41
[untagged]
7
Islamic State
4
Taliban
2
Govt of Syria
2
Govt of Pakistan
2
al-Qaeda in Mali/Nusrat al-Islam wal Muslimeen
2
Sublime Porte
2
Govt of Iran Proxies
2
Commies
2
Boko Haram (ISIS)
2
Houthis
1
Tin Hat Dictators, Presidents for Life,
1
al-Nusra
1
TTP
1
Govt of Saudi Arabia
1
Palestinian Authority
1
Hamas
1
Arab Spring
1
Govt of Iran
1
Thai Insurgency
1
Abu Sayyaf (ISIS)
1
Tin Hat Dictators, Presidents for Life, & Kleptocrats
1
Salafists
Bookmark
E-Mail Me
The Classics
The O Club
Rantburg Store
Comments Spam
The Bloids
The Never-ending Story
Thugburg
RSS Links
Gulf War I
The Way We Were
Bio
Merry-Go-Blog
Hair Through the Ages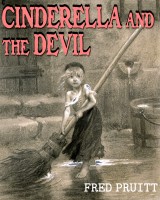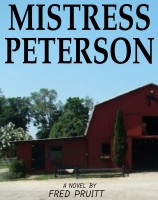 On Sale now!


A multi-volume chronology and reference guide set detailing three years of the Mexican Drug War between 2010 and 2012.

Rantburg.com and borderlandbeat.com correspondent and author Chris Covert presents his first non-fiction work detailing the drug and gang related violence in Mexico.

Chris gives us Mexican press dispatches of drug and gang war violence over three years, presented in a multi volume set intended to chronicle the death, violence and mayhem which has dominated Mexico for six years.
Click here for more information


Meet the Mods
In no particular order...


Steve White
Seafarious
Pappy
lotp
Scooter McGruder
john frum
tu3031
badanov
sherry
ryuge
GolfBravoUSMC
Bright Pebbles
trailing wife
Gloria
Fred
Besoeker
Glenmore
Frank G
3dc
Skidmark
Alaska Paul



Better than the average link...



Rantburg was assembled from recycled algorithms in the United States of America. No trees were destroyed in the production of this weblog. We did hurt some, though. Sorry.
54.81.197.24