-Lurid Crime Tales-
IT staffers may have compromised sensitive data to foreign intelligence
BLUF:


[NY Post] Wasserman Schultz denies the DNC turned down the FBI's assistance or that her congressional or DNC e-mails were compromised by Awan.

"This whole investigation pivots off Debbie Wasserman Schultz," the official said.
"It's clear that large bytes of data were moved off the secure network," said another source close to the investigation, adding that Awan and the other four staffers under investigation had "full and complete access" to lawmakers' e-mails, calendars, schedules, hearing notes, meeting notes and memos and other sensitive information.

Investigators are trying to determine if any classified information was compromised. Although the network that was breached is an unclassified system, it's possible that members or staff cleared to handle classified information inadvertently sent such information in e-mails after getting classified briefings, sources believe.

"Logic dictates that sensitive data was compromised," the senior official speculated. "An accused criminal with close ties to Pakistan had full and complete control over data that went out over the network."
Posted by: Besoeker || 08/20/2017 12:13 || Comments || Link || E-Mail|| [68 views] Top|| File under:
-Obits-
Dick Gregory pegs out
[SHOWBIZ411] Dick Gregory has died at age 84. Incredibly important and influential as a civil rights activist who was also a humorist and stand up comic and author, Gregory was portrayed just last year off Broadway by Joe Morton in a one man play called "Turn Em Loose." He came up at the same time as Bill Cosby (whose own role in similar capacities is not invalidated by his legal problems).

Dick Gregory came into my consciousness in 1968 (I was 11) because he made headlines for going on a hunger strike. This was after he was already famous as humorist and comic. This was shocking. He protested the lack of rights for Native Americans in Washington state. It would become the first of many hunger strikes Gregory would use as a method of protest from his early days right up til age 80.

He picketed, was arrested, over and over. He was a committed activist for the right causes, was passionate and persuasive. In light of what's happened recently in politics, Dick Gregory should only be remembered with the highest regard.

On the other side, not legal, he wrote books, appeared in films, and toured incessantly. Read his bio at Wikipedia. A good movie has to be made about him.
Posted by: Fred || 08/20/2017 11:54 || Comments || Link || E-Mail|| [32 views] Top|| File under:
-Land of the Free
Florida man kicked out of school for saluting Lee statue
[PNJ] A Pensacola student who sparked controversy Tuesday by wearing a Confederate uniform to the site of a violent clash between white nationalists and counterprotesters has been kicked out of Pensacola Christian College, according to a North Carolina media outlet.


Sounds like what we used to call a "dipshit." There's a difference between a dipshit and a knucklehead. I don't know what it is.


WXII News 12 reported that Allen Armentrout, who reportedly splits time living in Pensacola and North Carolina, learned Thursday that PCC staff had decided to terminate his enrollment.

"I have been released from my school and will be unable to return to college to finish my senior year," Armentrout told the TV station. "I'm processing this and making adjustments to my life to compensate for this scrutiny."

Armentrout could not be reached for comment Friday.

In a statement to the News Journal on Friday, Pensacola Christian College wrote that to protect student privacy, the institution would not provide any specific information related to any student's enrollment or history at the college.

The statement continued, "Pensacola Christian College recognizes the dignity and value of all people, and we respect the history of America. We encourage individuals to exercise discernment and seek to build reconciliation, especially during a time of mourning like Charlottesville is experiencing."

Video from Tuesday showed Armentrout — wearing a Confederate uniform and carrying a Confederate flag — standing and saluting a statue of Gen. Robert E. Lee at Charlottesville's Emancipation Park. He was surrounded by a crowd that chanted "terrorist go home." Armentrout stood in a motionless salute until he was peaceably escorted away from the scene by police.

Armentrout later told the News Journal he made the trip to Virginia because the KKK, Neo-Nazis and other groups are destroying the history of his ancestors and he wants to share "the true history" of the American South. He said Neo-Nazis have wrongly "latched on" to Confederate history.

"I went up there to represent what I believe is right," he said.

Hundreds of white nationalists gathered in Charlottesville over the weekend to protest the removal of Lee's statue and were met by counterprotesters who condemned their cause. Heather Heyer, a Charlottesville paralegal, was killed when James Alex Fields Jr. allegedly drove a car into a crowd of counter protesters.
Posted by: badanov || 08/20/2017 00:00 || Comments || Link || E-Mail|| [169 views] Top|| File under:
Africa Subsaharan
Buhari returns after lengthy UK medical treatment
[Al Jazeera] Nigerian President Muhammadu Buhari has returned to the country on Saturday after more than three months in the United Kingdom for medical treatment for an undisclosed "health challenge".

The 74-year-old left for London on May 7.

His prolonged absence caused tensions back home where calls have grown for him to either return or resign.

"President Buhari is expected to speak to Nigerians in a broadcast by 7am on Monday," his office said.

In recent weeks, the office has been releasing photos of officials meeting with the rail-thin but smiling president in the hope of reassuring people back home.

This was Buhari's second break for medical leave in London this year after a first that began in January and lasted nearly two months.

He reduced his working day to a few hours after returning to Nigeria from his first stint of medical leave on March 10, diplomats and government sources said.

His main opponents in the 2015 election that brought him to power claimed he had prostate cancer. He has denied that claim.

Buhari's four-year term ends in 2019.


Posted by: Fred || 08/20/2017 00:00 || Comments || Link || E-Mail|| [29 views] Top|| File under:
Zimbabwe blocks flights amid Grace Mugabe scandal
[Al Jazeera] Zim-bob-we has blocked flights by South Africa's government-owned airline amid tensions over allegations that Zim-bob-we's first lady assaulted a young model in Johannesburg.

A South African Airways flight was not allowed to take off from Zim-bob-we's Harare airport for a trip to Johannesburg on Saturday.

Another flight from Johannesburg to Harare was also cancelled.

Authorities in Zim-bob-we said the planes were blocked for failing to comply with civil aviation rules.

The move follows the grounding of an Air Zim-bob-we flight at Johannesburg's main international airport on Friday.

Both countries said they imposed restrictions because the planes did not have a "foreign operator's permit".

A South African Airways

front man

said officials had asked to see certain documents that had not been requested in two decades.

Allegations against Grace Mugabe
The tit-for-tat between the two countries comes as Zim-bob-we's first lady, Grace Mugabe, faces allegations of assaulting a young South African female model at a luxury hotel in Johannesburg.

Twenty-year-old Gabriella Engels has accused Grace Mugabe of barging into a hotel room where Engels was waiting to meet one of Mugabe's sons on Sunday and whipping her with an extension cord.

South African police issued a "red alert" on Friday at the country's borders to prevent Mugabe from fleeing undetected.

Her whereabouts were not known on Friday, but South African police minister Fikile Mbalula said she remained in the country.

The 52-year-old, who has not yet been charged, has asked for diplomatic immunity in the case.

Lawyers for Engels have threatened to go to court if immunity is granted.

It is not clear whether Mugabe entered South Africa on a personal or diplomatic passport.

South Africa's government said it had not yet decided whether to grant the request for diplomatic immunity.


South Africa grants Grace Mugabe diplomatic immunity

[Guardian] South Africa has granted diplomatic immunity to Zim-bob-we's first lady, Grace Mugabe, allowing her to avoid prosecution for the alleged assault of a 20-year-old model, a security source has said.

Despite confusion about Mrs Mugabe's whereabouts, South African police said she was still in the country.
Posted by: Fred || 08/20/2017 00:00 || Comments || Link || E-Mail|| [46 views] Top|| File under:
Bangladesh
TV actress allegedly raped by co-star
[Dhaka Tribune] A television actress and presenter has allegedly been raped by a co-star in Dhaka.

In a case filed with Kadamtali

cop shoppe

on Wednesday, the victim alleged that she was raped by Shariful, whom she had worked with in several television dramas, at her residence on August 2.

They became intimate during the shooting of a drama in India earlier in July and reached to an understanding there to marry each other very soon, she noted.

However,


we can't all be heroes. Somebody has to sit on the curb and applaud when they go by...


after returning to the country, Shariful suddenly made a visit to the actress' residence in Dhaka on August 2 and raped her.

The rapist also recorded the incident with a hidden camera and later spread the video among the victim's relatives and acquaintances through fake Facebook and IMO accounts, according to the case statement.

Kadamtali

cop shoppe

Officer-in-Charge Kazi Wazed Ali said the victim had been admitted in the One Stop Crisis Centre of Dhaka Medical College Hospital.

Police is carrying out drives in different areas of the capital to arrest the accused rapist.
Posted by: Fred || 08/20/2017 00:00 || Comments || Link || E-Mail|| [194 views] Top|| File under:
Caucasus/Russia/Central Asia
1 dead, 5 wounded in shelling in SE Ukraine


One Ukrainian soldier was killed and another five were wounded in Russian backed rebel shelling in Donetsk and Lugansk, according to Russian language news accounts.

According to a news article posted on the website of lb.ua, one Ukrainian soldier died in a rebel mortar attack in the town of Avdievka late Wednesday night. He was identified as Sergei Ruchka, part of the Ukrainian 72 Separate Motorized Rifle Brigade.

The following day, the rebels hit Avdievka and Zaitsevo with artillery in the early evening, but no casualties were reported by the Ukrainians.

Rebel artillery fire was reported in the south near the coast of the Sea of Azov, at Bogdanovka and further north at Marinka.

Thursday evening toward midnight rebel shelling resumed, again hitting Avdievka. Ukrainian artillery units fired counterbattery fire in return, reportedly suppressing rebel artillery.

One Ukrainian soldier was wounded in the fire exchanges.

In Krimskovo, in Lugansk, one Ukrainian soldier was wounded in rebel mortar attacks.

Rebel 82mm mortar and heavy machine gun fire was directed in the south near Mariupol, at Chermalyk, Pavlopol, Lebedinsky and Shirokino.

One Ukrainian soldier was wounded in the attacks.

The Donetsk ministry of defense posted a news release that said overnight artillery attacks Thursday in Zaitsevo hit power lines, casting the village into darkness. One unidentified woman was wounded in the attacks. Rebel media said the Ukrainian artillery attacks lasted for several hours.

One Friday, Ukrainian shelling continued near Gorlovka and near Mariupol.

According to news reports compiled at novorosinform.org, separate unofficial militia reports claimed that the Ukrainians were firing on the Donetsk airport and at nearby Spartak on Friday.

Further south, rebel and Ukrainian mortar crews exchanged fire near Dokuchaevsk. In the south near the Mariupul region, rebel forces at Sakhanka and Kominternovo were were hit with Ukrainian heavy artillery and tank gun fire.

Lugansk
A spokesman for the Lugansk ministry of defense, Colonel Andrei Marochko, reported that on Friday Ukrainian artillery struck rebel positions at Frunze, Kalinovo village and the village of Kalinovo-Borshchevatoy.

According to Colonel Marochko, rebel front line troops in Lugansk have been experiencing additional pressure in the form of patrols from the Ukrainian 10th Separate Mountain Assault Brigade, and the 53rd and 58th Separate Motorized Rifle Brigades.

Some of the patrols were characterized as probes, small tactical attacks used to test an enemy's defenses and reactions to fire.
Posted by: badanov || 08/20/2017 00:00 || Comments || Link || E-Mail|| [35 views] Top|| File under:
China-Japan-Koreas
Report Provides Potential Insights on North Korean Online Behavior
Emphasis here on "Potential". It's an online akin to Cold War era Kremlin-watching, or seeing who shows up (or not) on the May Day parade review stand.


[38North] A new report offers fascinating insight into Internet activity from North Korea, suggesting that average North Koreans and the upper echelons of the Workers' Party and military aren't nearly as cut off as commonly portrayed. However, no definitive conclusions can be drawn from the report about the source, frequency and range of this access because it doesn't provide hard numbers for many of its conclusions and the raw data isn't available. That is unfortunate because the findings are counter-intuitive to what we have assumed about North Korean online behavior. Opening the data to peer review may help us better understand the nature and scale of this activity and, if confirmed, could change the way the world deals with North Korea.

An important caveat to many of the findings in the report is that it's unclear how many people were covered and who they are. The report refers to those with Internet access as a "limited number," but it didn't acknowledge that several hundred foreigners might be present in Pyongyang at any one time, accessing the Internet and connecting to overseas sites. For them, using VPNs, accessing Facebook and Google and checking 163.com email accounts would be expected.

Just like almost everywhere else, Facebook is king for the people inside North Korea that have Internet access, and they also spend a fair amount of time on Google, Baidu and other major sites. If the traffic is really coming from North Koreans rather than resident or visiting foreigners, then they really are very much like us—more than we ever imagined. However, while the report adds insight into the largely opaque area of access to the Internet from inside North Korea, it's far from clear exactly what was captured and whether all of it was really from North Koreans.

I've spoken to several North Korea and Internet experts about the report and they all draw the same conclusion: that something is not quite right with the numbers. Perhaps a lot more of it is from foreigners than estimated or perhaps there's an unknown Internet connection that wasn't taken into account.

Or, perhaps we are all wrong and North Koreans really are going online and checking Amazon and Alibaba. Without more information, it's impossible to know and that's unfortunate because of the surprising nature of some of the findings.
Posted by: Pappy || 08/20/2017 00:00 || Comments || Link || E-Mail|| [125 views] Top|| File under: Commies
US-South Korean war games will begin on Monday: Pentagon
[Iran Press TV] The Pentagon has announced that US-South Korean war games will begin next week amid rising military tensions between Pyongyang, Seoul and Washington.

The Pentagon said in a

blurb

that the command post maneuvers known as Ulchi-Freedom Guardian will begin Monday and run through August 31.

The Pentagon said about 17,500 American service members will participate in the drills. Last year, about 25,000 US service members joined the maneuvers.

The announcement came amid concerns that the annual military drills could spark a new crisis with
North Korea which has threatened to attack the American Pacific territory of Guam.

Last week, President Donald Trump


...New York real estate developer, described by Dems as illiterate, racist, misogynistic, and what ever other unpleasant descriptions they can think of, elected by the rest of us as 45th President of the United States...


said the US would rain "fire and fury" on North Korea, which some interpreted as threatening the country with a preemptive nuclear attack. A day later, he doubled down on his threat saying a military option against North Korea is "locked and loaded."

In response to Trump's dire warnings, North Korea said it was "carefully examining" a plan to strike Guam with missiles.

The North Korean military said it could carry out a pre-emptive strike if there were signs of an American provocation.
Posted by: Fred || 08/20/2017 00:00 || Comments || Link || E-Mail|| [62 views] Top|| File under: Commies
Home Front: Culture Wars
Tweet from the account of Charlottesville rally organizer insults slain protester Heather Heyer
[LATIMES] A tweet from the account of the far-right activist who organized the Charlottesville, Va., "Unite the Right" rally insulted the protester who was killed at the event, saying late Friday night that her death was "payback time."

"Heather Heyer was a fat, disgusting Communist," stated the tweet on an account belonging to Jason Kessler. "Communists have killed 94 million. Looks like it was payback time."

The tweet linked to a story on neo-Nazi website the Daily Stormer that also insulted Heyer in crude terms and appeared to take glee in her death.

Kessler did not respond to messages seeking comment.

Police say Heyer was killed when a rally attendee, James A. Fields, 20, drove his sports car into a crowd of counter-protesters at the event Aug. 12, which drew white nationalists, neo-Nazis and other far-right figures from around the nation.

Fields has been charged with her murder. Kessler had blamed city officials for not providing sufficient security for the rally, which originally was organized to protest the removal of a statue of Confederate Gen. Robert E. Lee from a Charlottesville park.

Kessler's tweet sparked denunciations from other far-right rally attendees, who quickly distanced themselves, accelerating a spiral of recriminations that have been brewing among far-right leaders over who was to blame for the chaos behind last weekend's violent "Unite the Right" rally.

On Saturday morning, the tweet had been deleted from Kessler's account, which initially claimed he'd been hacked but then backtracked and said he'd been on a mixture of drugs.

"I repudiate the heinous tweet that was sent from my account last night. I've been under a crushing amount of stress & death threats," the tweet stated. "I'm taking ambien, xanax and I had been drinking last night. I sometimes wake up having done strange things I can't remember."

Kessler's tweets then were switched to "private" mode before his account was deleted entirely.
Posted by: Fred || 08/20/2017 00:00 || Comments || Link || E-Mail|| [53 views] Top|| File under:
Science & Technology
Wreckage of WWII ship "USS Indianapolis" sunk after 'secret mission' found in Philippine Sea
Moved to Science & Technology, where the previously posted article on the subject is.

-- trailing wife at 11:49 EDT

[10News] Wreckage from a World War II cruiser has been found 72 years after it was torpedoed and sunk by a Japanese submarine during the final days of the war.

Research crews discovered remnants of the USS Indianapolis Friday in the Philippine Sea, sitting 5,500 meters below the ocean's surface.

The ship was sunk on July 30, 1945, while returning from a "secret mission" delivering components for the two nuclear bombs to the island Tinian. Those components were, of course, used for the weapons dropped on Japan.

Of the 1,196 service members on board, 317 survived. Twenty-two of those survivors are still alive today.

"To be able to honor the brave men of the USS Indianapolis and their families through the discovery of a ship that played such a significant role during World War II is truly humbling," Paul Allen, owner of the Research Vessel Petrel that found the wreckage, said. "...While our search for the rest of the wreckage will continue, I hope everyone connected to this historic ship will feel some measure of closure at this discovery so long in coming."

The research team searched 600 square miles of ocean in its latest attempt to locate the naval vessel. Previous attempts have been made, though without the technological developments employed today.
Quint: Japanese submarine slammed two torpedoes into our side, Chief. We was comin' back from the island of Tinian to Leyte, just delivered the bomb. The Hiroshima bomb. Eleven hundred men went into the water. Vessel went down in twelve minutes. Didn't see the first shark for about a half an hour. Tiger. Thirteen-footer. You know how you know that when you're in the water, Chief? You tell by lookin' from the dorsal to the tail. What we didn't know... was our bomb mission had been so secret, no distress signal had been sent. Heh.
They didn't even list us overdue for a week. Very first light, Chief, sharks come cruisin'. So we formed ourselves into tight groups. Y'know, it's... kinda like ol' squares in a battle like, uh, you see in a calendar, like the Battle of Waterloo, and the idea was, shark comes to the nearest man and that man, he'd start poundin' and hollerin' and screamin', and sometimes the shark'd go away... sometimes he wouldn't go away. Sometimes that shark, he looks right into ya. Right into your eyes. Y'know the thing about a shark, he's got... lifeless eyes, black eyes, like a doll's eyes. When he comes at ya, doesn't seem to be livin'... until he bites ya. And those black eyes roll over white, and then... oh, then you hear that terrible high-pitch screamin', the ocean turns red, and spite of all the poundin' and the hollerin', they all come in and they... rip you to pieces.
Posted by: Frank G || 08/20/2017 10:29 || Comments || Link || E-Mail|| [90 views] Top|| File under:
Billionaire Paul Allen Finds Lost World War II Cruiser USS Indianapolis in the Philippine Sea
[USNI] Seventy-two years after two torpedoes fired from a Japanese submarine sunk cruiser USS Indianapolis (CA-35), the ship's wreckage was found resting on the seafloor on Saturday ‐ more than 18,000 feet below the Pacific Ocean's surface.

Paul Allen, Microsoft co-founder and billionaire philanthropist, led a search team, assisted by historians from the Naval History and Heritage Command (NHHC) in Washington, D.C., to accomplish what past searches had failed to do ‐ find Indianapolis, considered the last great naval tragedy of World War II.
Posted by: Besoeker || 08/20/2017 00:00 || Comments || Link || E-Mail|| [207 views] Top|| File under:
Who's in the News
31
[untagged]
8
Moslem Colonists
6
Islamic State
4
al-Shabaab (AQ)
2
Commies
2
Taliban
1
Hezbollah
1
Ansar Bayt al-Maqdis (IS)
1
Govt of Pakistan
1
Bangsamoro Islamic Freedom Fighters
1
al-Nusra
1
Houthis
1
Govt of Qatar (MB)
1
Govt of Pakistain Proxies
1
Jamaat-e-Ulema Islami
1
Sublime Porte
Bookmark
E-Mail Me
The Classics
The O Club
Rantburg Store
Comments Spam
The Bloids
The Never-ending Story
Thugburg
RSS Links
Gulf War I
The Way We Were
Bio
Merry-Go-Blog
Hair Through the Ages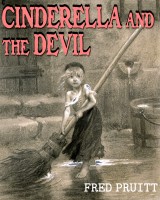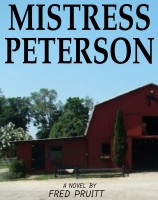 On Sale now!


A multi-volume chronology and reference guide set detailing three years of the Mexican Drug War between 2010 and 2012.

Rantburg.com and borderlandbeat.com correspondent and author Chris Covert presents his first non-fiction work detailing the drug and gang related violence in Mexico.

Chris gives us Mexican press dispatches of drug and gang war violence over three years, presented in a multi volume set intended to chronicle the death, violence and mayhem which has dominated Mexico for six years.
Click here for more information


Meet the Mods
In no particular order...


Steve White
Seafarious
Pappy
lotp
Scooter McGruder
john frum
tu3031
badanov
sherry
ryuge
GolfBravoUSMC
Bright Pebbles
trailing wife
Gloria
Fred
Besoeker



Better than the average link...



Rantburg was assembled from recycled algorithms in the United States of America. No trees were destroyed in the production of this weblog. We did hurt some, though. Sorry.
54.198.133.40