-Lurid Crime Tales-
DNC Official Shared Political Intel With Turkish Government Officials
[Daily Caller] A Turkish-American businessman who is head of the Democratic National Committee's Heritage Council claimed to have paid a former GOP congressman to write a pro-Turkey op-ed last year and also provided secret updates on his own political activities to members of Turkish president Recep Tayyip Erdogan's inner circle, newly released emails reveal.

The businessman, Murat Guzel, was also interviewed by the FBI earlier this year along with several Turkish nationals linked to its government, other emails indicate.


Obviously, Director Comey's FBI could find no 'intent' of a foreign government or it's operatives to enfluence political outcomes.




Probably looking for Gulenists.


The bomshell revelations come from the hacked email account of Berat Albayrak, Turkey's energy minister and Erdogan's son-in-law. The emails, which number more than 57,000, were originally released by a hacker collective called RedHack, but they received little attention in the American press until they were published on Monday by WikiLeaks.


'Scant attention' you say? Sort of SOP for the 'American press' is it not ?


The documents, almost all of which are in Turkish, shed light into many secret activities between Erdogan's government and U.S.-based operatives working to further Turkey's agenda.
Posted by: Besoeker || 12/08/2016 04:51 || Comments || Link || E-Mail|| [109 views] Top|| File under:
-Obits-
John Glenn, American hero, aviation icon and former U.S. senator, dies at 95
[Columbus Dispatch] His legend is other-worldly and now, in his 95th year, that's where John Glenn has gone.

An authentic hero and genuine American icon, Glenn died this afternoon surrounded by family at the Ohio State University Wexner Medical Center in Columbus after a remarkably healthy life spent almost from the cradle with Annie, his beloved wife of 73 years, who survives.

He, along with fellow aviators Orville and Wilbur Wright and moon-walker Neil Armstrong, truly made Ohio first in flight.

"John Glenn is, and always will be, Ohio's ultimate hometown hero, and his passing today is an occasion for all of us to grieve," said Ohio Gov. John R. Kasich. "As we bow our heads and share our grief with his beloved wife, Annie, we must also turn to the skies, to salute his remarkable journeys and his long years of service to our state and nation.
Posted by: Besoeker || 12/08/2016 15:47 || Comments || Link || E-Mail|| [79 views] Top|| File under:
-Short Attention Span Theater-
Wimmin deal with Trump election with haircuts
[DailyCaller] New York magazine reported Monday that many women in Washington D.C. are dealing with President-elect Donald Trump's victory by cutting or dying their hair.

Julianna Evans, who works for a performing-arts company, told NY magazine that she "cried for three days" following Trump's win. She said, "it was catastrophic."


What was catastrophic? Trump's election or your inability to control your emotions?


Despite being distraught over Trump's victory, Evans did not lose her will. NY Magazine wrote that Evans, "put on her big-girl panties and dragged herself to the drugstore." She then bravely grabbed "Natural Black box by Garnier." Evans said, "I was like, fuck it! The election deadened my soul. I think I wanted to do something defiant to feel stronger."
Oookay. Buying a product is defiance? Check.
Evans added, "For many of us, with this election, it's like your boyfriend dumped you in a really shocking way with no explanation and then moved in next door."


The voice of experience.




Vast experience...


She said, "Now, I feel like my hair says you can't bring me down. This misogyny will not persevere. The bumper sticker for me is, 'I am woman, hear me roar.'"
I hear you whine, not roar...
Marion Jacobs, a former psychology professor at University of California, Los Angeles, spoke to New York about the supposed hair change phenomenon. She said, "People will use all kinds of coping mechanisms, and cutting their hair and changing their look is one way to show or feel that they are doing something over which they have control."

Nicole Butler, who dyes hair at a D.C. salon, told NY magazine, "When you see that much blonde hair on the floor, you know something is going on." Butler said her salon has been facing a deluge of appointments for women "asking for a drastic change." "It was like a mass declaration of independence," Butler said. "Maybe this is some kind of compensation for not getting what we wanted in the election. By changing our hair, we can control the outcome."

Another hair stylist Mariangela Moore told New York that women have been trying to become unattractive to rebel against Trump. "One of my clients said, 'Think of Melania Trump and go in in the opposite direction,'" Moore said.
Posted by: badanov || 12/08/2016 00:00 || Comments || Link || E-Mail|| [192 views] Top|| File under:
-Signs, Portents, and the Weather-
'No survivors' in Pakistan air crash
[ENGLISH.ALARABIYA.NET] None of the dozens of people on board a Pakistain International Airlines aircraft that crashed into a mountain in northern Pakistain on Wednesday survived the accident, the airline's chairman said.


I'm leaving this on front page because it's Pakistain and who knows what might have shot it down.


"There are no survivors, no one has survived," Muhammad Azam Saigol told a

presser

late on Wednesday, about five hours after flight PK661 from Chitral to the capital, Islamabad, crashed near the town of Havelian, in Khyber-Pakhtunkhwa


... formerly NWFP, still Terrorism Central...


province.

The airline had earlier announced 48 people were on board the aircraft.

Saigol said the ATR-42 aircraft had undergone regular maintenance and had in October passed an "A-check" certification, conducted after every 500 hours of flight operations.

"I think that there was no technical error or human error ... obviously there will be a proper investigation," he said.
Posted by: Fred || 12/08/2016 00:00 || Comments || Link || E-Mail|| [54 views] Top|| File under:
Bangladesh
Hasina defends new child marriage law
[Dhaka Tribune] Prime Minister the loathesome Sheikh Hasina

...Bangla dynastic politician and current Prime Minister of Bangladesh. She has been the President of the Bangla Awami League since the Lower Paleolithic. She is the eldest of five children of Sheikh Mujibur Rahman, the founding father of Bangla. Her party defeated the BNP-led Four-Party Alliance in the 2008 parliamentary elections. She has once before held the office, from 1996 to 2001, when she was defeated in a landslide. She and the head of the BNP, Khaleda Zia show such blind animosity toward each other that they are known as the Battling Begums..
has said that there is nothing to be worried about the government's new law to prevent child marriage.

In response to a supplementary question of Jatiya Party


...aka Jatiya Front; a political party established by Bangladictator Lieutenant General Hussain Muhammad Ershad in 1986 to lend a veneer of respectability to his rule. Since nobody was amused he was forced to resign by popular demand in 1990. The party remains in existence with about a dozen seats in Bangla's parliament...




politician

Fakhrul Imam, the premier Wednesday defended the Child Marriage Restrain Act 2016 approved by the cabinet on November 24.

The proposed law has drawn severe criticisms from home and abroad for keeping a provision allowing child marriage in special cases; such as if a girl becomes pregnant accidentally or illegally to protect her "honour" ‐ with approval from a court and agreement between the parents.

"The law has been framed taking the reality of our society into consideration," Hasina said, reports BSS.

She also blasted some NGOs and individuals for raising questions about the special provision. "They are far away from reality," the premier said, adding that many western countries allow marriage of girls at 14 and 16 years.

"A law can never be rigid, there must have an alternative in special cases particularly in case of unexpected pregnancy of any girl under 18. Otherwise, it may be disastrous for the society," she said.

Hasina said that her government had been making relentless efforts to make people aware about child marriage. "In view of this, girls are being encouraged for education and provided with scholarship side by side with creating scope for job.

"Girls are being given scholarship for higher studies to lessen the burden of education on their guardians so that the girls and their guardians do not become worried for their marriage at early age," BSS quoted her as saying.

Bangladesh has one of the highest rates of child marriage in the world, despite a three-decade-old law banning marriage for girls under the age of 18.

Punishment
In case of violation, the law proposes a maximum penalty of Tk100,000 along with two years' imprisonment.

According to the law, the court will impose a ban on any marriage if anyone claims it as child marriage. The court might reject the ban also.

If anyone violates the ban, he or she will face six months' imprisonment and Tk10,000 fine or both as punishment.

If the claim is proved false, punishment is maximum six months' imprisonment and at least Tk30,000 fine or both.

Minors who marry will face maximum 15 days' imprisonment or Tk5,000 fine.

Any adult male or female will face a maximum penalty of Tk100,000 fine along with two years of imprisonment or both if he or she marries any minor.

If parents are found involved in organising child marriage, they will be punished with maximum six months' imprisonment and at least Tk50,000 fine or both. If the parents are not capable of paying the fine, the jail term will be increased for more three months.
Posted by: Fred || 12/08/2016 00:00 || Comments || Link || E-Mail|| [37 views] Top|| File under:
Caucasus/Russia/Central Asia
Rooshuns: U.S. bill will restrict its diplomats, pledges retaliation
Russia said on Wednesday it would restrict the ability of U.S. diplomats based in Moscow to travel if a pending U.S. bill that would do the same to Russian diplomats in the United States entered into force.

The intelligence bill, an annual measure that provides broad Congressional authorization for a wide range of U.S. intelligence activities and agencies, has already been approved by both intelligence committees and the House of Representatives, but not yet by the Senate.

The new U.S. bill would create a special committee to combat clandestine Russian efforts to manipulate foreign opinion and tighten the rules on Russian diplomats in the United States who want to travel more than 25 miles (40.23 km) from their official posts. They would have to give advance notice of such trips and permission would not be granted unless the FBI told Congress in writing that the diplomats had abided by the travel rules in the previous quarter.

Maria Zakharova, a spokeswoman for the Russian Foreign Ministry, told reporters in Moscow the proposed rules would draw swift Russian retaliation if implemented.

"They (the U.S. authorities) should keep in mind that diplomacy is based on the principle of reciprocity. Put simply, American diplomats in Russia will be treated in the same way," said Zakharova.

She said the bill looked like an attempt to confine Russian diplomats to their embassy and make their work harder, and called the proposal for a special committee part of a "witch hunt" by the outgoing Obama administration against Russia.

"We are dealing with another example of clinical anti-Russian feeling," she said. "It's a carbon copy of a scheme used in the Cold War."

President Vladimir Putin has said he hopes that President-elect Donald Trump can oversee an improvement in battered U.S.-Russia ties, something the wealthy American tycoon has said he is keen to bring about.
Posted by: Pappy || 12/08/2016 00:00 || Comments || Link || E-Mail|| [98 views] Top|| File under:
Economy
Anger Mounts Against United Airlines Over Extra Fee to Use Overhead Bins
[Free Beacon] United Airlines is drawing ire from customers over its recent decision to impose an extra fee on passengers who purchase its lowest-tier ticket to use the plane's overhead bins.

The Chicago-based airline announced last month it was introducing a "basic economy" fare in 2017 that would restrict customers to one small carry-on item that must be placed under the seat, rather than in the overhead cabins. The ticket will also automatically assign passengers a seat on the day of departure, which could separate flyers on the same reservation

United Airlines, one of the world's largest carriers, is the first major U.S. airline to charge passengers to store carry-ons. The company is hoping the move will push frequent flyers toward purchasing a more expensive economy ticket, Reuters reported.
Posted by: Besoeker || 12/08/2016 06:33 || Comments || Link || E-Mail|| [279 views] Top|| File under:
Europe
Greek court rules to extradite 3 of 8 Turkish servicemen
[Ynet] A Greek court has agreed to the extradition of three of Turkish servicemen from a group of eight who fled to Greece after a failed July 15 military coup, a day after rejecting The Sick Man of Europe Turkey


...the only place on the face of the earth that misses the Ottoman Empire....


's extradition request for three others.

All eight helicopter crewmen deny participating in the coup and a plot to assassinate Turkish President Recep Tayyip Erdogan


... Turkey's version of Mohammed Morsi but they voted him back in so they deserve him...


. They fled to Greece by helicopter and maintain they will not have a fair trial in Turkey.

The Athens council of appeals judges approved Turkey's extradition request for three of the group Tuesday on charges of being involved in the coup, attempting to impede a parliamentary session and the seizure of a helicopter. It rejected the charge of involvement in an

liquidation

attempt against Erdogan.

The three are expected to appeal.
The court is expected to decide the fate of the remaining two officers on Thursday.

The Sick Man of Europe Turkey


...the only place on the face of the earth that misses the Ottoman Empire....


may still appeal the case, and any final decision to extradite rests with the Greek minister of justice.

The two Turkish commanders, four captains and two sergeants requested asylum in Greece after landing a military helicopter in the northern city of Alexandroupoli shortly after the attempted government takeover in mid-July.

The officers are currently also appealing against a Greek refusal to grant them asylum in September.

Ankara has asked Athens to extradite them all to face trial in Turkey for their alleged role in the failed coup, including an alleged attempt on Erdogan's life.

NATO officers from Turkey have turned into stateless asylum-seekers

[DeutscheWelle] The Erdogan regime is targeting its own NATO personnel, accusing high-ranking Turkish officers of being coup plotters, ordering them to return home.

Turkey post-coup purge depleting NATO staff, commander complains

[IsraelTimes] NATO's top military officer says about 150 Turkish officers have been recalled or retired from the alliance's high command since a failed coup attempt in Turkey, placing a significant burden on his staff.

US Army General Curtis Scaparrotti says losing so many seasoned officers had placed "an extra load on our remaining people" and that "it obviously has an impact on their military."

"I had talented, capable people here, and I'm taking a degradation on my staff," he says.

The officers who were recalled or retired from NATO make up about half of Turkey's roughly 300-strong officer contingent at the alliance's high command in Belgium, Italy and the Netherlands.

Scaparrotti says that about 75 of them have been replaced so far.

Authorities have arrested close to 38,000 people and purged more than 100,000 others from government jobs, including the military.
Posted by: trailing wife || 12/08/2016 00:00 || Comments || Link || E-Mail|| [32 views] Top|| File under: Sublime Porte
Home Front: Politix
Fed Judge Halts Michigan Recount: Trump Takes Michigan
[FoxNews] DETROIT – A federal judge who ordered Michigan to begin its recount effectively ended it on Wednesday, tying his decision to a state court ruling that found Green Party candidate Jill Stein had no legal standing to request another look at ballots.

The ruling seals Republican Donald Trump's narrow victory over Democrat Hillary Clinton for Michigan's 16 electoral votes.

U.S. District Judge Mark Goldsmith agreed with Republicans who argued that the three-day recount must end a day after the state appeals court dealt a blow to the effort. The court said Stein, who finished fourth in Michigan on Nov. 8, didn't have a chance of winning even after a recount and therefore isn't an "aggrieved" candidate.


Go back to your safe spaces.


"Because there is no basis for this court to ignore the Michigan court's ruling and make an independent judgment regarding what the Michigan Legislature intended by the term 'aggrieved,' plaintiffs have not shown an entitlement to a recount," Goldsmith said.


Hey Pubs, see what happens when you get enough spine to stand up to these people?
Posted by: Angeretle Shairong7214 || 12/08/2016 00:00 || Comments || Link || E-Mail|| [225 views] Top|| File under:
Science & Technology
57 years ago, YF4H-1 Phantom II climbs to an altitude of 98,561 feet
[Fighter Sweep] On December 6, 1959 US Navy Commander Lawrence E. Flint set a new world's record when he zoom climbed his YF4H-1 Phantom II prototype to an altitude of 98,561 feet or 30,041 meters.

The previous altitude record for turbo jet aircraft had been held by the Soviet Union (USSR) when in July 1959, Major V.S. Ilyushin flying a Tupolev Tu-431 reached an altitude of 94,658 feet or 28,852 meters.

Project Top Flight

To demonstrate the power and versatility of their new fighter jet the US Navy undertook a series of record breaking flights. The program was called Project Top Flight.
Posted by: Besoeker || 12/08/2016 00:00 || Comments || Link || E-Mail|| [198 views] Top|| File under:
Who's in the News
43
[untagged]
8
Islamic State
4
Govt of Syria
3
Moslem Colonists
3
Arab Spring
2
Govt of Iran
2
Sublime Porte
2
Govt of Saudi Arabia
1
Taliban
1
Houthis
1
Thai Insurgency
1
HUJI
1
Govt of Pakistan
1
Hamas
1
Ansar al-Sharia
Bookmark
E-Mail Me
The Classics
The O Club
Rantburg Store
Comments Spam
The Bloids
The Never-ending Story
Thugburg
RSS Links
Gulf War I
The Way We Were
Bio
Sink Trap
Alzheimer's Association
Day by Day
Counterterrorism
Hair Through the Ages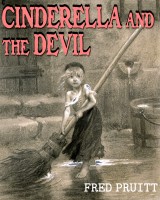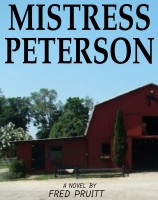 On Sale now!


A multi-volume chronology and reference guide set detailing three years of the Mexican Drug War between 2010 and 2012.

Rantburg.com and borderlandbeat.com correspondent and author Chris Covert presents his first non-fiction work detailing the drug and gang related violence in Mexico.

Chris gives us Mexican press dispatches of drug and gang war violence over three years, presented in a multi volume set intended to chronicle the death, violence and mayhem which has dominated Mexico for six years.
Click here for more information


Meet the Mods
In no particular order...


Steve White
Seafarious
Pappy
lotp
Scooter McGruder
john frum
tu3031
badanov
sherry
ryuge
GolfBravoUSMC
Bright Pebbles
trailing wife
Gloria
Fred
Besoeker



Better than the average link...



Rantburg was assembled from recycled algorithms in the United States of America. No trees were destroyed in the production of this weblog. We did hurt some, though. Sorry.
54.211.62.139