-Lurid Crime Tales-
WH fans the flames of anarchy - Protestors have 'legitimate' complaints
[Wash Times] The White House said Thursday that protesters angered by the fatal police shooting of a black man in Charlotte, North Carolina, are raising "legitimate" concerns about racial disparities in the criminal-justice system.

"Those are difficult questions that must be confronted," said White House press secretary Josh Earnest. "They cannot be ignored."

After a second night of rioting and confrontations with police in Charlotte, President Obama spoke by phone Thursday with North Carolina Gov. Pat McCrory to receive an update on the situation.

Mr. Earnest said the president wants authorities to ensure the safety of protesters.

"The president also hopes that the rights of peaceful protesters will be protected," he said. "But he also believes that it should be made clear that the protests must remain peaceful, and they should not be used an an excuse to engage in vandalism or violence."
Posted by: Besoeker || 09/25/2016 07:52 || Comments || Link || E-Mail|| [79 views] Top|| File under:
8 wounded in Baltimore shooting
Three gunmen shot and wounded eight people including a 3-year-old girl on an east Baltimore street Saturday night, police said, adding the suspects fled and the victims were all expected to survive.

The shooting erupted outside some rowhouses about 8:30 p.m. after the three armed men converged on the group from different points, Baltimore Police Commissioner Ken Davis told The Associated Press.

Davis, who went to the scene, said the shooting was a premeditated act of retaliatory violence in response to a Labor Day weekend shooting in which a person was fatally shot and two others were wounded, including a pregnant woman. He did not immediately explain how investigators believed the shootings were linked.

Davis said the victims could have recognized the gunmen but authorities haven't immediately been able to identify the suspects and were still searching for them hours afterward.
Posted by: badanov || 09/25/2016 00:00 || Comments || Link || E-Mail|| [60 views] Top|| File under:
Do 'White Lives Matter' in Charlotte? Internet Outrage Grows After Protests Turn Violent
[HEATST] The ongoing protests in Charlotte over the police shooting of Keith Lamont Scott has some outraged observers wondering if "white lives matter."

Influential finance blogger Zero Hedge, among others, have drawn attention to a video posted on social media that appears to show Charlotte protestors "beating, dragging, stripping, and laughing at an innocent white man."

Many were also outraged by witness reports that Charlotte protesters had tried to throw a photographer into a burning fire.

Other videos emerged on social media showing protesters attacking white bystanders. Users tweeted them out using the hashtag #WhiteLivesMatter.

The left-wing Southern Poverty Law Center has described "White Lives Matter" as a "racist" and "neo-Nazi" movement established in response to the Black Lives Matter movement.
Posted by: Fred || 09/25/2016 00:00 || Comments || Link || E-Mail|| [120 views] Top|| File under:
-Short Attention Span Theater-
Female Marine finishes Phase I of MARSOC training, but falls short of advancing to next phase
A female Marine came close to passing the first phase of Marine Corps Forces Special Operations Command training.

The service member, a corporal, met the minimum requirements for all the scored events of the first phase of the assessment and selection, or A & S, process, but did not score high enough to allow her to advance to the next part in the year-long training, Marine Corps Special Operations Command spokesman Maj. Nicholas Mannweiler said Friday.

"That's a good thing for her because she's now seen it; she has an idea of the areas she needs to improve in," MARSOC spokesman Maj. Nicholas Mannweiler said on Friday.

Mannweiler declined to identify the corporal, who can attempt the training again up to two more times.

The first phase of Raider training last three weeks and requires candidates to run up to 12 miles while wearing their ruck sacks, pass land navigation, swimming and hiking tests and complete other physical and classroom instruction.

"Each of the events in Phase 1 is scored," Mannweiler explained. "There's a target score required for every event. To meet just the minimum threshold of those doesn't mean that you have the minimum passing scores to get through Phase 1 of A & S. That's to accommodate for strengths and weaknesses across different areas."

Military.com first reported that the corporal had achieved the minimum scores but would not advance to the next phase of training.

Veteran Shelly Burgoyne, a former Army lieutenant who commanded combat resupply convoys in Iraq, said she is encouraged that the corporal came close to advancing. She also said it will take patience to fully integrate women into combat jobs that had been restricted to men only.

"Yes, this particular Marine did not make it through this time but she got pretty far, and I think this is good news," Burgoyne said. "I also think it is good news that the Marine Corps Special Forces command are seemingly supportive and are being smart about integration."

"Eventually a woman will pass," she said. "For hundreds of years they have not been given access to these courses and jobs, and, especially with Special Forces, it might take time. As long as all combat jobs and schools remain accessible to qualified women, no matter the number who make it, we are going in the right direction."

Jeff Schogol covers Marine Corps leadership, gender integration, aviation, and Pacific-based Marines for Marine Corps Times. He can be reached at jschogol@marinecorpstimes.com.



Posted by: Blossom Unains5562 || 09/25/2016 00:00 || Comments || Link || E-Mail|| [93 views] Top|| File under:
Africa North
Egypt's interior ministry arrests Brotherhood members planning economic sabotage
Yes, they were Muslim Brotherhood, and yes, they were arrested. But at this point the government is just pounding deeper into the ground a group whose head never crests the edge of the soil.

[AlAhram] Egypt's interior ministry said Saturday it has locked away
... anything you say can and will be used against you, whether you say it or not...
17

Moslem Brüderbund

members while they were meeting to devise ways to sabotage the Egyptian economy.

The ministry's raid, based on information from the State Security Apparatus, took place in Qalioubiya governorate and targeted a

Moslem Brüderbund

cell it said was called the "crisis unit."

The cell was planning to use recent economic decisions by the government to cast doubt on the abilities of the national economy and instigate citizens to stand against the economic development process, a ministry statement said.

The arrested include leading Brotherhood figure Shabaan El-Sayed, already wanted in a case, and 11 others in the meeting and five manning the location of their meeting.

They were found in possession of a birdshot gun and bullets. They were also in possession of $70,000 and EGP105,975.

The interior ministry said the arrested confessed on tape to their crimes, including plans to escalate the dollar shortage crisis, and have been referred to the prosecution for further questioning.
Posted by: trailing wife || 09/25/2016 00:00 || Comments || Link || E-Mail|| [64 views] Top|| File under: Arab Spring
Muslims and Christians RIOT as businesses set on fire and cars smashed
Islam's bloody hinterland.

[EXPRESS.CO.UK] DOZENS of men were locked away
Youse'll never take me alive coppers!... [BANG!]... Ow!... I quit!
after massive brawl broke out between

Moslem

s and Christians which saw them set businesses on fire, smash cars and throw stones at each other.

The violence erupted
during Eid celebrations as tensions between the two groups escalate.

Police arrested 37 men after being called out to the riot in the village of Asem, Egypt.

The fight is said to have started after two young men clashed over a donkey cart.


Any bets that it was the Muslim man who started it?

Gangs of men joined in smashing a car and setting fire to a hairdressers and animal enclosures before police broke up the fight and cordoned off the village.


Posted by: Fred || 09/25/2016 00:00 || Comments || Link || E-Mail|| [87 views] Top|| File under:
Britain
Labour Peer Quits Party Because Of Corbyn Victory
[HEATST] Labour peer Lord Mitchell


...a man of parts, forsooth!

has quit Labour following Jeremy Corbyn's re-election as party leader.

The Jewish businessman, who has been in the Lords since 2000 and was formerly a shadow minister, told Heat Street last month that he would resign the Labour whip in the event of a Corbyn victory.

Sources close to him today said he has made good his threat.


That's ok. While Mr Corbyn recently conceded Israel's right to exist, he only did so under pressure. Jews have no place in his universe. But now, Lord Mitchell -- incidentally, you retain the title even though you are no longer a member of the party that promoted you. So very amusing to have a vote in the House of Lords that can be used as a check rein on those who drove you out -- you'll want to ponder deeply where in the current political landscape you will find your home.
Posted by: Fred || 09/25/2016 00:00 || Comments || Link || E-Mail|| [37 views] Top|| File under:
Caribbean-Latin America
Brazil Supreme Court okays President Temer probe
[YAHOO] The allegations were made under a plea deal by Sergio Machado, the former president of Transpetro, a subsidiary state oil giant Petrobras, which is embroiled in a massive bribe and kickback scandal.

According to Machado, Temer sought donations from Transpetro in 2012 to support the campaign of a Sao Paulo mayoral candidate.

The probe, announced by Judge Teori Zavascki late Friday, also cites several prominent policitians from Temer's Brazilian Democratic Movement Party (PMDB), his Brazilian Social Democracy Party (PSDB) allies and the Workers Party (PT) of deposed president Dilma Rousseff and her mentor and predecessor Luiz Inacio Lula da Silva.

Based on the findings of the preliminary probe, prosecutors will decide whether to launch a formal investigation into the president.
Posted by: Fred || 09/25/2016 00:00 || Comments || Link || E-Mail|| [25 views] Top|| File under:
China-Japan-Koreas
N. Korea denounces Japan-Britain joint drill
North Korea on Saturday denounced Japan for conducting a joint military drill with the Britain, saying that Tokyo is moving to emerge as a military giant, Pyongyang's state-run media reported. Japan and the Britain agreed earlier to hold the countries' first joint fighter drill sometime in October, in defiance of North Korea's provocations.

"Japan's moves to emerge a military giant have reached a grave phase," according to the Korean Central News Agency (KCNA) report monitored in Seoul.

The KCNA further said "this is part of the moves of the Japanese reactionaries to convert Japan into a military giant as they are working hard to realize their militarist ambition at any cost with the backing of the U.S. keen to dominate the world."

The North argued that Japan is a war criminal which imposed immeasurable misfortune and pain, saying that it is "the only shameless country in the world which has persistently denied its state obligation to make an apology."
Posted by: Steve White || 09/25/2016 00:00 || Comments || Link || E-Mail|| [59 views] Top|| File under: Commies
Europe
Muslim teacher in Sweden quits school over handshakes
[The Local] A Muslim woman has stopped teaching at a school in Sweden after she was told that she must greet her colleagues with a handshake if she wanted to continue there.

Fardous El-Sakka had been doing shift work at Kunskapsskolan in Helsingborg, southern Sweden, since August. She chose not to shake hands with her male colleagues for religious reasons, instead choosing to put her hand on her heart and bow.

When one of the male staff members took offense over her not shaking hands with him, El-Sakka was sent to a meeting with the school's principal. She was told that staff members are required to conform to the school's values if they want to work there, which include gender equality. Principal Lidija Münchmeyer said, "The man felt tremendously discriminated against by her. The school doesn't differentiate between people or treat them differently. That's what we advocate from our students, so the staff also have to do that."

El-Sakka stopped working there as a result and also reported the event to Sweden's Equality Ombudsman. Because she is a member of Swedish trade union Unionen, the case has been referred to the union instead.

El-Sakka explained that this was the first time anyone had been offended when she chose not to shake their hand. She added that as things stand it is difficult to see how she could return to the school in the future. She said, "It's a special school for me because I was a student there. But I don't think I can see a way back there now."

There have been a number of similar incidents over handshaking in Sweden recently. In July, a man lost his job at a local council for refusing to shake hands with his female colleagues. The most high-profile case meanwhile was that of former Green Party politician Yasri Khan who resigned in April due to the controversy caused by his refusal to shake a television reporter's hand in an interview.
Posted by: ryuge || 09/25/2016 00:00 || Comments || Link || E-Mail|| [112 views] Top|| File under:
The Grand Turk
Muslim man who KICKED woman in the head for wearing shorts says 'Islamic law demanded it'
[EXPRESS.CO.UK] Aysegul Terzi was assaulted on a bus in Istanbul after the man claimed Islamic law demanded he attack the young woman.

In shocking footage the 23-year-old girl is seen being brutally kicked in the face by Abdullah Cakiroglu.

The thug was incredibly freed by prosecutors when he said he was following Islamic law by assaulting the woman and it was decided to classify the incident as an assault that did not justify custody.


Posted by: Fred || 09/25/2016 00:00 || Comments || Link || E-Mail|| [124 views] Top|| File under:
Syria-Lebanon-Iran
Rapist, killer of young Afghan child sentenced to death in Iran
[Khaama (Afghanistan)] The rapist and murderer of an Afghan child has reportedly been sentenced to death by an Iranian court almost six months after the brutal incident took place in the outskirts of capital Tehran.

The 6-year-old Setayish Quraishi was

kidnapped

in Khairabad area in Veramin city in the outskirts of Tehran earlier this year and was brutally murdered by her killer after raping her.

The alleged perpetrator was identified as a 17-year-old college student who was immediately jugged
Drop the gat, Rocky, or you're a dead 'un!
after the incident took place.

The girl was also burnt with acid in a bid to hide the brutal rape and murder incident and also attempted to burn the victim after his friend denied to help him to cover the incident.

In the meantime, local media reports, citing the attorney of Setayish reported that the court has awarded a capital punishment to the perpetrator for the rape and murder of the young girl.

However,


there's no worse danger than telling a mother her baby is ugly...


the Iranian court in Tehran has not formally confirmed the report, with the judicial officials saying the death sentence has nnot been signed by the court judege so far.

The brutal murder of Setayish sparked anger both in Afghanistan and outside forcing the Iranian authorities to take immediate steps for the apprehension and trial of the perpetrator.


Posted by: Fred || 09/25/2016 00:00 || Comments || Link || E-Mail|| [22 views] Top|| File under: Govt of Iran
Italian naval ship docks in Iran
[RFE/RL] An Italian navy ship has docked in the southern port of Bandar Abbas in the first official visit by a Western military vessel to Iran in 15 years.

The Italian Navy said the visit comes as part of the resumption of "historic and excellent relations" between the two navies. It said the ship was part of an EU antipiracy mission and would remain docked in Iran for three days before returning home.

Iran's ISNA news agency said the visit comes two weeks after an Italian navy delegation visited Tehran. Italian Prime Minister Matteo Renzi visited Iran in April accompanied by a 250-member delegation.
Posted by: ryuge || 09/25/2016 00:00 || Comments || Link || E-Mail|| [30 views] Top|| File under:
Who's in the News
32
[untagged]
12
Islamic State
2
Govt of Syria
2
Abu Sayyaf
2
Taliban
2
Sublime Porte
2
Hamas
1
Commies
1
Thai Insurgency
1
Govt of Pakistain Proxies
1
Hezbollah
1
Hizb-i-Islami-Hekmatyar
1
al-Qaeda
1
Lashkar e-Taiba
1
Houthis
1
Govt of Iran
1
Arab Spring
Bookmark
E-Mail Me
The Classics
The O Club
Rantburg Store
Comments Spam
The Bloids
The Never-ending Story
Thugburg
RSS Links
Gulf War I
The Way We Were
Bio
Sink Trap
Alzheimer's Association
Day by Day
Counterterrorism
Hair Through the Ages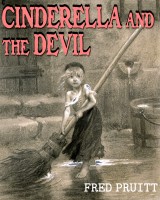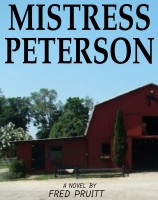 On Sale now!


A multi-volume chronology and reference guide set detailing three years of the Mexican Drug War between 2010 and 2012.

Rantburg.com and borderlandbeat.com correspondent and author Chris Covert presents his first non-fiction work detailing the drug and gang related violence in Mexico.

Chris gives us Mexican press dispatches of drug and gang war violence over three years, presented in a multi volume set intended to chronicle the death, violence and mayhem which has dominated Mexico for six years.
Click here for more information


Meet the Mods
In no particular order...


Steve White
Seafarious
Pappy
lotp
Scooter McGruder
john frum
tu3031
badanov
sherry
ryuge
GolfBravoUSMC
Bright Pebbles
trailing wife
Gloria
Fred
Besoeker



Better than the average link...



Rantburg was assembled from recycled algorithms in the United States of America. No trees were destroyed in the production of this weblog. We did hurt some, though. Sorry.
54.91.18.51