-Lurid Crime Tales-
Sessions: FBI's Handling Of The Dossier 'Will Be Investigated' (video)
[Daily Caller] Attorney General Jeff Sessions said Sunday that the Department of Justice is investigating whether the FBI submitted accurate information about the infamous Steele dossier in order to obtain a surveillance warrant against former Trump campaign adviser Carter Page.

"Are you, sir, investigating the fact that the FBI used the dossier to get a wiretap against Trump associates and they did not tell the FISA court that the Democrats and Hillary Clinton paid for the dossier?" Maria Bartiromo, the host of Fox News' "Sunday Morning Futures," asked Sessions.

"Let me tell you, every FISA warrant based on facts submitted to that court have to be accurate," he replied.

"That will be investigated and looked at, and we are not going to participate as a Department of Justice in providing anything less than a proper disclosure to the court before they issue a FISA warrant. Other than that, I'm not going to talk about the details of it, but I tell you, we're not going to let that happen."

Sessions did not provide additional detail about the investigation, which has been urged by Republican lawmakers.


Posted by: Besoeker || 02/19/2018 02:44 || Comments || Link || E-Mail|| [74 views] Top|| File under:
Cult of personality: FBI ignores online 'Columbiner culture' glorifying mass shooters
[RT] The FBI's failure to heed warnings about Florida mass shooting suspect Nikolas Cruz, who reportedly expressed the desire to attack a school online, suggests authorities overlooked a youth subculture obsessed with mass shootings.

The FBI received a tip-off after alarming comments from a user called 'Nikolas Cruz' were posted under a Youtube video published by Ben Bennight in September 2017. "I want to be a professional school shooter," it read, Bennight recalls. The same user also reportedly commented under a video about another shooter, Elliot Rodger, who killed six and injured 14 near the University of

Caliphornia, an impregnable bastion of the Democratic Party,

, Santa Barbara in 2014.

Under another video about a sniper shooting at the University of Texas in 1966, Cruz reportedly wrote: "I am going to [do] what he did." Bennight contacted the FBI in Mississippi to report the shooter comment, emailing a screenshot of the comment and phoning the agency. He also flagged it with Youtube, which removed the remark. He met with FBI agents and gave an interview at his office on September 25, but didn't hear from them again until 30 minutes after Cruz was tossed in the clink
I ain't sayin' nuttin' widdout me mout'piece!
on Wednesday.

The FBI also failed to follow up on a call made to an agency tip line six weeks before the Parkland school attack. The tip-off was from someone who knew Cruz and reportedly detailed his "gun ownership, desire to kill people, erratic behavior, and disturbing social media posts, as well as the potential of him conducting a school shooting."

Following the high school attack on Valentine's Day, FBI Director Christopher Wray said in a statement that the bureau is looking into how it failed to address the threat and respond to information from the public. Meanwhile,


...back at the game, the Babe headed for second base. He almost made it. Then Sheila slapped him....


as Florida reeled from the US' most deadly school shooting, an online community that obsesses over and even fetishizes mass killers shared tasteless Valentines Day memes featuring known school shooters and mass murderers.

"Columbiners"
The online 'true crime community' consists of people who pore over details of gruesome crimes and the lives of the perpetrators. A big subsection of this group, known as "Columbiners," are obsessed with the 1999 Columbine High School mass shooting and its perpetrators, Eric Harris and Dylan Klebold.

Columbiners discuss the shooters and their crimes on forums, social media groups and Tumblr blogs dedicated to the pair. The community is made up of a mix of young people who appear drawn to the shooters on a personal level, and those intrigued by the case because of an interest in criminology and psychology.

While some posts seen by RT.com rail against the bullying experienced by Harris and Klebold, others appear infatuated by the teenagers, looking to them like a boyband crush, creating fan art and detailing romantic fantasies involving the killers.

Dylann Roof, who killed nine black churchgoers in South Carolina in 2015, and serial killer Ted Bundy also make an appearance on these blogs, often depicted in a positive and even revered way.

Columbine-inspired Halifax shooting foiled
Three years before the Valentine's Day 2018 attack in Florida, police in Halifax, Canada foiled another attempted mass shooting planned for February 14 which was connected to the Columbiner subculture.

Lindsay Kanittha Souvannarath, Randall Steven Shepherd and James Gamble planned the attack at the Halifax shopping center in Canada. Gamble and Souvannarath reportedly posted an ad on Tumblr before their planned attack, and had an interest in the Columbine shooting. Souvannarath and Shepard were arrested at the airport before they could carry out the attack, and Gamble killed himself as his home was surrounded by police.

Gamble was also believed to be a fan of the Columbine killers. When asked by another Tumblr user whether he wore "boots like Dylan (Klebold)," he replied, "indeed I do," and posted a picture that showed him carrying a rifle and knife.

Although many Columbiners weren't even born when the deadly school shooting took place, the events of that day have become something of a legend which attracts the attention of young people who glamorize and empathize with Harris and Klebold.
Posted by: Fred || 02/19/2018 00:00 || Comments || Link || E-Mail|| [84 views] Top|| File under:
Africa North
Egypt's health ministry: Teenage FGM rate declined by 13% from 2008-2014
[AlAhram] According to a ministry statement, FGM among teenage girls fell 13 percent in six years due to government policies, new laws and raised awareness.

Egypt's Health Ministry said on Sunday that the rate of the female genital mutilation (FGM) among teenage girls from 15 to 17 years old fell from 74 percent in 2008 to 61 percent in 2014.

The Egyptian government criminalised FGM in 2008. In 2016, the House of Representatives passed amendments in the law criminalising FGM, designating the practice a felony and mandating stricter punishments for those convicted of performing the procedure.

A 2014 demographic and health survey showed that the FGM rate among females aged 15-49 in Egypt stood at 92 percent. More than 75 percent of cases were of girls aged nine to 12, while 14 percent were aged seven or younger.

Nevertheless, the ministry statement highlighted that the 2014 survey showed a decline in the FGM practice in the countryside, compared to past surveys in 2005 and 1998.

The first FGM conviction was in January 2015, seven years after the practice was criminalised, when a father and a doctor were convicted of the death of a 13-year-old girl who died during an FGM operation.

Others were prosecuted in similar cases later.
Posted by: trailing wife || 02/19/2018 00:00 || Comments || Link || E-Mail|| [29 views] Top|| File under:
Africa Subsaharan
How Grace Got Her 'Fake' PhD
[All Africa] University of Zim-bob-we (UZ) vice-chancellor Levi Nyagura allegedly took the institution's lecturers to Grace Mugabe's Mazowe orphanage so she could take oral examinations for her disputed Doctor of Philosophy (PhD) degree, a Harare court heard yesterday.

Nyagura (72) was tossed in the calaboose
Keep yer hands where we can see 'em, if yez please!
on Friday for alleged criminal abuse of office for his role in the awarding of the degree to the former first lady.

Harare magistrate Tilda Mazhande was told Nyagura single-handedly accepted the wife of former president Bob Muggsy Mugabe

Nonagenarian President-for-Life of Zim-bob-we who turned the former Breadbasket of Africa into the African Basket Case. Dumped in November 2017 when the Missus decided she wanted to be president, and opposed heer might against Crocodile Mnangawa Important safety tip: If your opponent goes by the name Crocodile andf your title is Shopper in Chief let him win....
's application to study for the PhD without the knowledge of the UZ's sociology department.

Prosecutor Oscar Madhume said in 2011 Nyagura approved Ntombizodwa G Marufu (Grace's maiden name) application without the knowledge and recommendations of the departmental board and faculty of higher degrees committee in violation of UZ quality assurance guidelines and benchmark.

He said during the same period, Nyagura appointed Professor Claude Mararike and Professor Chaneta to supervise Grace without the knowledge and approval of the department.

Nyagura is accused of usurping the powers of the UZ senate by single-handedly appointing examiners for Mugabe's research in violation of the UZ Act chapter 25:16 and Ordinance 1998/99.

Nyagura allegedly led supervisors and examiners to Mugabe's Mazowe orphanage, where the defence oral examination was purportedly done without the knowledge and approval of the academic committee while in actual fact the examination is supposed to be done at the UZ premises.

The prosecution alleged that during the same year, Nyagura recommended to Mugabe that Grace should be awarded the PhD.

This was allegedly done without the knowledge of the UZ council and academic committee.

The sociology department distanced itself from both the candidate and awarding of the degree as it was done without their knowledge. Prosecutors said Grace did not meet the minimum requirements to study for the degree.

Nyagura, who is represented by advocate Lewis Uriri, pleaded not guilty


"Wudn't me."


to the charges and was remanded to March 5 on $200 bail.

As part of his bail conditions, Nyagura was ordered not to interfere with State witnesses who include lecturers.


Posted by: Fred || 02/19/2018 00:00 || Comments || Link || E-Mail|| [65 views] Top|| File under:
Arabia
Saudi women to start own business without male permission
[AlAhram] Women in Soddy Arabia


...a kingdom taking up the bulk of the Arabian peninsula. Its primary economic activity involves exporting oil and soaking Islamic rubes on the annual hajj pilgrimage. The country supports a large number of princes in whatcha might call princely splendor. When the oil runs out the rest of the world is going to kick sand in the Soddy national face...


can now open their own businesses without the consent of a husband or male relative, as the kingdom pushes to expand a fast-growing private sector.

The policy change, announced by the Saudi government on Thursday, also marks a major step away from the strict guardianship system that has ruled the country for decades.

"Women can now launch their own businesses and benefit from (governmental) e-services without having to prove consent from a guardian," the ministry of commerce and investment said on its website.

Under Saudi Arabia's guardianship system, women are required to present proof of permission from a male "guardian" -- normally the husband, father or brother -- to do any government paperwork, travel or enrol in classes.

Long dependent on crude production for economic revenue, Saudi Arabia is pushing to expand the country's private sector, including an expansion of female employment under a reform plan for a post-oil era.

While women still face a host of restrictions in the ultraconservative

Moslem

kingdom, Saudi Arabia's public prosecutor's office this month said it would begin recruiting women

Sherlocks

for the first time.

The kingdom has also opened 140 positions for women at airports and border crossings, a historic first that the government said drew 107,000 female applicants.

Crown Prince Mohammed bin Salman
...
Crown Prince of Saudi Arabia as of 2016....
, the powerful heir to the Saudi throne, has been leading the drive to expand the role of women in the workforce in recent months.

His father, King Salman

...either the largest species of Pacific salmon or the current Sheikh of the Burnin' Sands,

King of the Arabians, Sheikh of the Burning Sands, Custodian of the Two Holy Mosques

and Lord of Most of the Arabians....
, in September approved the end of a decades-long ban on driving, which goes into effect in June.

The 32-year-old prince pledged a "moderate, open" Saudi Arabia in October, breaking with ultra-conservative

holy man

s in favour of an image catering to foreign investors and Saudi youth.

Prince Mohammed is widely seen as the chief architect behind Saudi Arabia's "Vision 2030" reform programme, which seeks to elevate the percentage of women in the work force from 22 percent to nearly one-third.
Posted by: trailing wife || 02/19/2018 00:00 || Comments || Link || E-Mail|| [35 views] Top|| File under:
Britain
Steve Kroft Inverviews David Cornwall aka John le Carré (video)
[CBS] The name David Cornwell is probably unfamiliar to most of you, but he's an interesting person to talk to in these days of alleged political conspiracies, espionage, and a rekindling of the Cold War. He is an expert on secrets, a former spy himself, and the author of two dozen books, virtually all of them best sellers written under the pen name John le Carré.
Posted by: Besoeker || 02/19/2018 03:08 || Comments || Link || E-Mail|| [60 views] Top|| File under:
Great White North
Canada deports North Korean asylum seekers
[Al Jazeera] Despite its reputation as a haven for refugees, Canada has been deporting
North Korean asylum seekers who came to the country through South Korea.

Nearly 2,000 have been kicked out of the country since 2013 because the government says they lied on their asylum application forms. Another 150 Koreans are under imminent threat of deportation.

Eleven years ago, Taegun Kim came to Canada with his wife, daughter and son. Now they have two more children, both Canadian citizens. A deportation would be catastrophic for the family.

"That notice means death to me," Kim told Al Jazeera. "I came all the way here for a better life and my family is well adjusted to life in Canada. To think we're going to be separated, it breaks my heart."

The Jo family could be broken up too if Canada carries out its deportation orders. Two children are Canadian-born; the eldest came with his parents in 2010.

The family admits they lied on their asylum application - saying they defected to China, not South Korea - to help ease the immigration process, but add they did it to escape a horrible situation.

"I feel so desperate. It's our fault," Hye Kyung Jo said. "They [the children] haven't done anything wrong. They have to go through this separation because of us."
Posted by: Fred || 02/19/2018 00:00 || Comments || Link || E-Mail|| [93 views] Top|| File under: Commies
Home Front: WoT
John Kelly involved in November scuffle with Chinese officials after nuclear football blocked from following Trump: Report
[WashingtonExaminer] Chinese security officers attempted to stop the American military aide carrying the nuclear football from following President Trump into the Great Hall of the People in Beijing in November.

Axios reported Sunday the decision set off a chain of events that led chief of staff John Kelly to intervene and get in a physical altercation with a Chinese security officer.

According to the report, Chinese officials blocked the military aide carrying the nuclear football from following Trump and Chinese President Xi Jinping into the Great Hall. The aide is supposed to be near Trump at all times.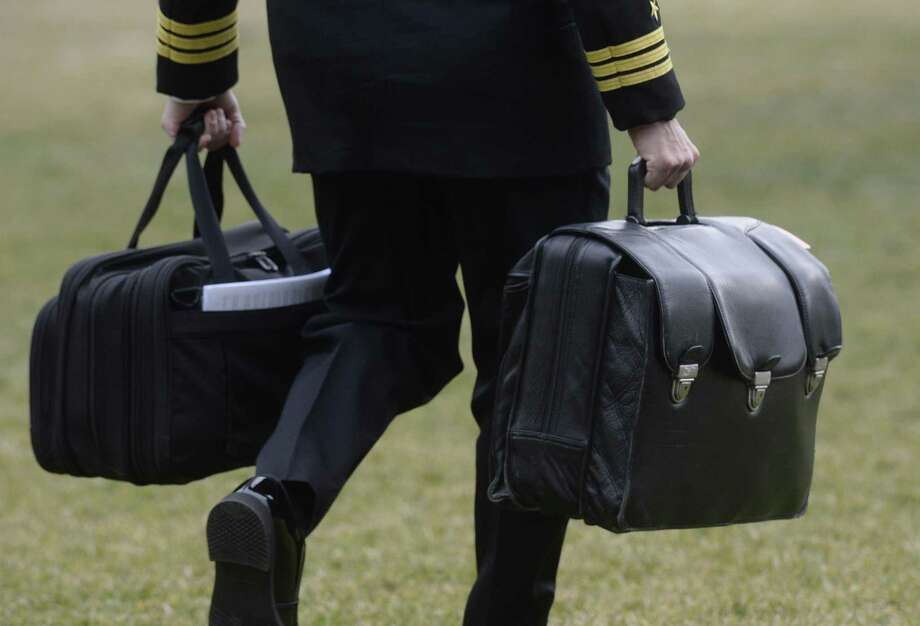 When made aware of the situation, Kelly intervened and told the aide to keep walking and entering the hall. One Chinese official grabbed Kelly and Kelly shoved the man's hand back. A Secret Service agent then grabbed the Chinese official and tackled him to the ground.

The report indicates Trump's team properly informed the Chinese about security procedures before the trip. The nuclear football, which contains the codes the president must give to order a nuclear strike, was never in Chinese possession.

The Chinese apologized to the Americans after the incident.
Posted by: Anomalous Sources || 02/19/2018 00:00 || Comments || Link || E-Mail|| [136 views] Top|| File under: Commies
India-Pakistan
Pakistan's Imran Khan ties knot to 'close personal friend' 'lifestyle' 'spiritual adviser' in third marriage
[ENGLISH.ALARABIYA.NET] Pak cricketer-turned-politican Imran Khan

... aka Taliban Khan, who ain't the sharpest bulb on the national tree...
has tied the knot for the third time, his party said on Sunday, confirming his marriage to a woman local media call a "faith healer".

Khan, who captained the Pakistain team when it won the Cricket World Cup in 1992, wed Bushra Watto in a low-key ceremony in the eastern city of Lahore.

Khan has previously referred to Watto, a mother of five, as his 'spiritual adviser' and someone whose guidance he valued.

Khan's previous two marriages, particularly when he wed his first wife, British socialite Jemima Khan


...first gained notice in the United Kingdom as a young heiress, the daughter of Lady Annabel and Sir James Goldsmith. She was married to the retired Pakistani cricketer Imran Khan between 1995 and their divorce in 2004. For the next three years, from 2004 to 2007, Khan gained worldwide media attention by sharing the baloney with British film star Hugh Grant. She has nothing to do with pancakes...


, captivated international tabloids as well as local media in the deeply conservative

Moslem

nation of 208 million people.

Posted by: Fred || 02/19/2018 00:00 || Comments || Link || E-Mail|| [54 views] Top|| File under: Govt of Pakistan
Science & Technology
Some very quirky stuff to make your Monday go smoother.
Most of this is fact. The Glitch Chronicles are fiction.

[LateralScience] The Glitch Chronicles: Interesting science related topics. Accounts of a Victorian sociopath, the experimentalist Ernest Glitch. Projects, inventions & observations pertaining to science & engineering.
The others include: The Young Man's Book of Amusement, Benjamin Franklin Electrocutes Turkeys, Underwater Explosion Phenomena, Project Gnome - Fused Halite Stalactites, Is Alcohol Food?, Tyndall on Acoustic Flames 1867, Edison Drug Baron and many more..
Posted by: 3dc || 02/19/2018 00:00 || Comments || Link || E-Mail|| [101 views] Top|| File under:
Syria-Lebanon-Iran
Iranian Regime Using Cyber Warfare Against Civilians to Preserve Theocracy
[Breitbart] Iran's Islamic Revolutionary Guard Corps (IRGC) has reportedly engaged in a series of coordinated cyber warfare tactics to spy on, police, and arrest the Iranian people to secure its theocracy.

On Thursday, the National Council of Resistance of Iran (NCRI) released a report titled, "Iran: Cyber Repression; How the IRGC Uses Cyberwarfare to Preserve the Theocracy." The report details how the IRGC's Ministry of Intelligence allegedly creates apps that are downloaded by or unwittingly installed onto Iranians phones and then used as tools to spy on them.

Cyber repression also occurred during the 2018 uprising, which began on December 28 and continues to this day.

"Some 142 cities were engulfed in the demonstrations that took place against Khamenei, Rouhani, and the reformers," Alireza Jafarzadeh, NCRI's deputy director said.


Posted by: Besoeker || 02/19/2018 08:29 || Comments || Link || E-Mail|| [13 views] Top|| File under:
Who's in the News
19
[untagged]
7
Islamic State
6
Sublime Porte
3
Moslem Colonists
3
Govt of Syria
3
Houthis
3
Commies
2
al-Shabaab (AQ)
1
Islamic Jihad (Palestian)
1
Govt of Iraq
1
Muslim Brotherhood
1
Jaish-e-Mohammad
1
Hamas
1
al-Qaeda
1
Govt of Pakistan
1
Govt of Iran
1
Pirates
1
al-Qaeda in the Arabian Peninsula
1
Boko Haram (ISIS)
Bookmark
E-Mail Me
The Classics
The O Club
Rantburg Store
Comments Spam
The Bloids
The Never-ending Story
Thugburg
RSS Links
Gulf War I
The Way We Were
Bio
Merry-Go-Blog
Hair Through the Ages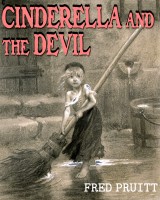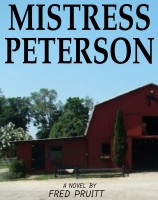 On Sale now!


A multi-volume chronology and reference guide set detailing three years of the Mexican Drug War between 2010 and 2012.

Rantburg.com and borderlandbeat.com correspondent and author Chris Covert presents his first non-fiction work detailing the drug and gang related violence in Mexico.

Chris gives us Mexican press dispatches of drug and gang war violence over three years, presented in a multi volume set intended to chronicle the death, violence and mayhem which has dominated Mexico for six years.
Click here for more information


Meet the Mods
In no particular order...


Steve White
Seafarious
Pappy
lotp
Scooter McGruder
john frum
tu3031
badanov
sherry
ryuge
GolfBravoUSMC
Bright Pebbles
trailing wife
Gloria
Fred
Besoeker
Glenmore
Frank G
3dc



Better than the average link...



Rantburg was assembled from recycled algorithms in the United States of America. No trees were destroyed in the production of this weblog. We did hurt some, though. Sorry.
54.227.48.147