-Lurid Crime Tales-
Update: Markeith Loyd, suspect in Orlando police officer's killing in custody
[Orlando Sentinel] Olando Police Lt. Debra Clayton's handcuffs were used for a special purpose Tuesday night -- to arrest the man accused of killing her.

After a nine-day manhunt, local law enforcement captured Markeith Loyd in an abandoned house in West Orlando's Carver Shores at 7 p.m.

Loyd was pulled from a Sheriff's Office vehicle shortly after and more than a half dozen law enforcement officers escorted him into Orlando Police headquarters.

Wearing red pants, a gray shirt and his hands cuffed behind his back, Loyd exclaimed, "They beat me up! They beat me up!" to nearby cameras. His bloodied face appeared beaten with swollen eyes and lips.


Appears Mr. Loyd may have resisted arrest.




Pity...
Posted by: Besoeker || 01/18/2017 06:58 || Comments || Link || E-Mail|| [91 views] Top|| File under:
-Signs, Portents, and the Weather-
Catalhöyuk figurines symbolize 'elderly women, not Cybele'


[Hurriyet Daily News] Two plump woman figurines unearthed in the 9,000-year-old Neolithic settlement of Catalhöyuk represent elderly women, not the Anatolian mother goddess Cybele as was earlier believed, according to an expert.



Looks like a much later edition of the Venus of Willendorf, which is about 21,000 years older.

"These figurines symbolize old women that have high status in the society instead of goddesses," excavation supervisor Professor Ian Hodder of Stanford University said about the figurines that have distinctive bellies, breasts and hips.

After Catalhöyuk's discovery in 1958 in the Central Anatolian province of Konya by James Mellaart, the ancient settlement was excavated in 1961, 1963 and 1965. After a long break, excavation works restarted in 1993 under the supervision of Hodder.

Hodder said there were interesting findings in this year's excavation. In a report on the diggings, Hodder said there were two figurines that have distinctive bellies, breasts and thighs discovered on a grave in close proximity to the east walls.

"We think that the figurine was placed there intentionally," Hodder said.

"This marble figurine was discovered next to an obsidian knife. After a few days, another figurine made of limestone was discovered. The second figurine has a piece of galena that is shiny and reflective and two beads around its head. It also has two tiny holes like it was carried around like a pendant," Hodder said.

Hodder said the places the figurines were discovered were intentionally chosen and were very significant.

"The places the figurines were discovered and their burial with objects like obsidian and galena is not common. This makes us think that the figurines were buried there to replace the bodies," he added.

Hodder said when the figurines were discovered, the media introduced the figurines as Mother Goddess Cybele. "Researchers Lynn Meskell, Carolyn Nakamura and Lindsay Der have proven that the distinctive bellies, breasts and thighs of the figurines indicate that these figurines symbolized elderly women who had prestige and social status."

Posted by: Fred || 01/18/2017 00:00 || Comments || Link || E-Mail|| [76 views] Top|| File under:
Afghanistan
Teenage girl raped and murdered in North of Afghanistan
[Khaama (Afghanistan)] A teenage girl was raped and murdered in the northern Faryab province of Afghanistan, local officials said Tuesday.

The incident took place in Bal Cheragh district of Faryab, involving two men who repeatedly raped the girl and strangled her to death.

Provincial governor's

front man

Abdul Karim Yuresh confirmed the incident and said the victim has been identified as 16-year-old Haiza.

Yuresh further added that one suspect has been placed in durance vile
Please don't kill me!
in connection to the rape and murder of the girl.


Posted by: Fred || 01/18/2017 00:00 || Comments || Link || E-Mail|| [33 views] Top|| File under:
Africa North
Egyptian police clash with people celebrating on sovereignty decision on disputed islands
[ALMASDARNEWS] Scuffles have erupted between Egyptian police and protesters celebrating a top court's final ruling against the government's decision to transfer

illusory sovereignty

of two strategic Red Sea islands to Soddy Arabia


...a kingdom taking up the bulk of the Arabian peninsula. Its primary economic activity involves exporting oil and soaking Islamic rubes on the annual hajj pilgrimage. The country supports a large number of princes in whatcha might call princely splendor. When the oil runs out the rest of the world is going to kick sand in the Soddy national face...


, PressTV reported.

On Monday, the Supreme Administrative Court announced that the islands of Tiran and Sanafir are Egyptian and

illusory sovereignty

not handed over to the Saudi regime, sparking celebrations even in the court room.

The celebrations then spread into the streets with Cairo.

They however turned violent when people celebrating scuffled with police, resulting in the arrest of several people.

It is not known yet what led to the scuffles at this moment.
Posted by: Fred || 01/18/2017 00:00 || Comments || Link || E-Mail|| [37 views] Top|| File under: Arab Spring
Europe
Top German court refuses to outlaw far-right NPD party
[Hurriyet Daily News] Germany's Constitutional Court on Jan. 17 said the far-right National Democratic Party (NPD) resembled Adolf Hitler


...late Fuehrer of Germany, founder of the Third Reich, currently communing with his pals Himmler and Heydrich. He is reincarnated every few days as a politician somebody doesn't like...


's Nazi party, but ruled against banning it because it presented no threat to democracy.

Germany's intelligence agency described the NPD as racist and anti-Semitic and the attempt by the country's 16 federal states to outlaw the party came amid rising support for right-wing groups stoked by popular resentment over the influx of migrants colonists.

While the court said the party's aims violated the constitution, it ruled that there was insufficient evidence it would wield power. Under German law there must be hard proof that a party puts democracy at risk for it to be banned.

"The NPD intends to replace the existing constitutional system with an authoritarian national state that adheres to the idea of an ethnically defined 'people's community'," the court said in its ruling, according to

Rooters

.

"However,


it was a brave man who first ate an oyster...


currently there is a lack of specific and weighty indications suggesting that this endeavor will be successful."

The tough conditions for banning a political party is in part a legacy of the crushing of dissent in the Nazi era and communist East Germany.

The case marks the second failed attempt
Curses! Foiled again!
to outlaw the NPD of Germany, with the latest launched by the Bundesrat upper house of parliament which represents Germany's 16 states.

Chancellor Angela Merkel
...current chancellor of Germany and the impetus behind Germany's remarkably ill-starred immigration program. Merkel used to be referred to by Germans as Mom...
's government supported the case, although the executive did not formally join the high-stakes legal maneuver.

The Bundesrat had launched the challenge in 2013, as the country was reeling in shock over the 2011 discovery of a murderous group calling itself the National Socialist Underground.

Racist killings by the group had prompted Germany to crack down against right-wing extremism.

But since then, the NPD has lost its remaining seats in state parliaments, retaining just one representative, Udo Voigt, in the European Parliament.

It has also lost ground to the anti-euro fringe party Alternative for Germany (AfD), which has morphed into an anti-immigration force railing against the mass arrivals of refugees in 2015.

Posted by: Fred || 01/18/2017 00:00 || Comments || Link || E-Mail|| [44 views] Top|| File under:
Hungary set to turn screws on Soros-backed NGOs
[YAHOO] Hungarian NGOs have long felt the heat under strongman Prime Minister Viktor Orban -- but they now fear that, emboldened by Donald Trump


...New York real estate developer, described by Dems as illiterate, racist, misogynistic, and what ever other unpleasant descriptions they can think of, elected by the rest of us as 45th President of the United States...


's victory, the right-wing premier will turn the screws even tighter.

First in line may be groups backed by Hungarian-born billionaire financier George Soros, whose foundation once funded the Oxford studies of a young Orban more than 25 years ago.

Last week the deputy head of Orban's ruling party Fidesz, in power since 2010, said that non-governmental organizations should be "cleaned out of here".

Szilard Nemeth said that criticism of government policies by "fake" civil organizations set up to "influence politics" by Soros and others was "impermissible".

The remarks triggered alarm among beleaguered NGOs, many of which -- in the absence of a credible political opposition -- have long attacked Orban's sweeping revamp of state institutions and hardline anti-immigration stance.

"This is a new level of NGO-bashing," said Marta Pardavi, co-head of the Hungarian branch of the Helsinki Committee, a human rights


When they're defined by the state or an NGO they don't mean much...


group that provides free advice to asylum-seekers.

Nemeth name-checked the body as potential targets along with civil rights group TASZ and corruption watchdog Transparency International.

"The notion that we should be swept away like rubbish or have no right to comment on politics shows their arrogant intolerance of different views," Pardavi told AFP.

Her office, staffed by some two dozen lawyers, heaves with case files as well as reports that have slammed Orban's anti-migration policies.

She freely admits that her organization relies on foreign funding to continue operating. But "otherwise it's not possible to do human rights advocacy work in Hungary," she says.

Mirroring pressure in Russia under President Vladimir Putin

...Second and fourth President and sixth of the Russian Federation and the first to remain sober. Putin is credited with bringing political stability and re-establishing something like the rule of law, which occasionally results in somebody dropping dead from polonium poisoning. Under Putin, a new group of business magnates controlling significant swathes of Russia's economy has emerged, all of whom have close personal ties to Putin. The old bunch, without close personal ties to Putin, are in jail or in exile or dead...
, scrutiny of foreign-funded NGOs has been cranked up since Orban was re-elected in 2014.

Dozens of groups supported by Norway were investigated by government auditors over alleged financial irregularities.

None were found, and the purge prompted US President Barack Obama
That's just how white folks will do you....
to warn Hungary against a "clampdown" on civil society.


Posted by: Fred || 01/18/2017 00:00 || Comments || Link || E-Mail|| [69 views] Top|| File under:
The Grand Turk
Hrant Dink murder was deliberately permitted, says former police intelligence branch head
[Hurriyet Daily News] Ali Fuat Yilmazer, the former head of The Sick Man of Europe Turkey


...the only place on the face of the earth that misses the Ottoman Empire....


's police intelligence branch, has given his testimony in the 31st hearing into the 2007 killing of Armenian-origin Turkish journalist Hrant Dink, saying the killing was "deliberately not prevented" and security authorities in Istanbul and Trabzon were responsible.

"This murder was made possible on purpose and Dink was the victim of the killing. The police are guilty of misconduct on duty. The state did not carry out its duty," said Yilmazer.

"In terms of numbers, there is an organizational connection behind this murder. Most importantly it has coordination within the state. The mechanisms within the state did not move to protect Dink," he added.
Yilmazer also said the earlier investigation into the killing "were closer to justice" and those placed in durance vile
Drop the rosco, Muggsy, or you're one with the ages!
had been "silenced."

Noting that the killing was planned in the Black Sea province of Trabzon before being committed in Istanbul, Yilmazer said Dink was murdered due to lack of measures that should have been taken in Istanbul. He said officials in Istanbul had a duty to take Dink under protection like Orhan Pamuk, the Turkish novelist who was given security protection and who was tried under the notorious Article 301 of the Turkish Penal Code against "insulting Turkishness." Dink was also convicted of the offense before his death.

In his testimony, Yilmazer denied claims that he was the instigator of the murder, saying he had "no connection" with the Trabzon authorities and in fact he had never even been to the Black Sea province. He also alleged that Engin Dinc, former Trabzon police intelligence branch chief, had such connections as he had spoken with the gendarmerie on the issue.

Dink, 52, was

rubbed out

with two bullets to the head in broad daylight outside the offices of the Turkish-Armenian weekly newspaper Agos in central Istanbul.

Trabzon-based Ogun Samast, then a 17-year-old jobless high-school dropout, confessed to the murder and was sentenced to almost 23 years in jail in 2011.

But the case grew into a wider scandal after it emerged that security forces had been aware of a plot to kill Dink but failed to act.

Relatives and followers of the case have long claimed government officials, police, military personnel and members of the National Intelligence Agency (MIT) played a role in Dink's murder by neglecting their duty to protect the journalist.

Posted by: Fred || 01/18/2017 00:00 || Comments || Link || E-Mail|| [40 views] Top|| File under: Sublime Porte
Erdogan to banks: Ease loans or you'll face us
[Hurriyet Daily News] Turkish President Sultan Recep Tayyip Erdogan the First


... Turkey's version of Mohammed Morsi but they voted him back in so they deserve him...


called on the financial sector on Jan. 17 to open the taps of credit or face a reckoning.

"Unless those who control the finance sector open the credit taps to entrepreneurs and investors, they will face us," he said in Ankara, adding that loans should be offered at lower interest rates.

"When the credit taps open with lower rates in a more decent manner, the investors will become more competitive," he said.

"In such a climate, it would be easier for The Sick Man of Europe Turkey


...the only place on the face of the earth that misses the Ottoman Empire....


to climb," said Erdogan.

Erdogan favors low interest rates to spur growth, a philosophy that has put him at odds with international investors who say Turkey's Central Bank needs to aggressively hike rates to stave off inflation.

"When some people call for you to keep your money in banks, what does it mean? It means give your money to the owners of the financial institutions and give them an opportunity to make a big haul without making any investments," he said.

Erdogan also said the Turkish economy has been "under attack" since 2013.

"I describe those who ruthlessly use the money as economic terrorists, as there is no other way," he added.

"Who can deny that the latest fluctuations in the foreign exchange rates are not based on any rational reasons and that the main point is to slow down the economy?" Erdogan said.

"There are some people who are uncomfortable with my words. I am in charge. I have to say it. The people have asked me to protect their rights, and I have to do this to the end," he added.

According to Erdogan, there is an economic message behind all terror attacks.

"If Istanbul, our most significant brand, is attacked by the Kurdistan Workers' Party one day and by the DAESH another day, can we ignore the hidden motivation which aims at slowing down the economy? One kilo of tomatoes rises to 7-8 liras in the market...This is too high," he said, adding that the all these issues were discussed in a meeting with top economy officials late on Jan. 16.

"We need to find a solution to all these problems," he added.

Erdogan also said he talked to his Russian counterpart, Vladimir Putin

...Second and fourth President and sixth of the Russian Federation and the first to remain sober. Putin is credited with bringing political stability and re-establishing something like the rule of law, which occasionally results in somebody dropping dead from polonium poisoning. Under Putin, a new group of business magnates controlling significant swathes of Russia's economy has emerged, all of whom have close personal ties to Putin. The old bunch, without close personal ties to Putin, are in jail or in exile or dead...
, to boost trade ties.

"We want to sell tomatoes and grapes to Russia. We want to boost our ties with Russia and increase our exports there. They should also import our products on a lira basis. In such a way, we can get rid of forex pressure," he added.
Posted by: Fred || 01/18/2017 00:00 || Comments || Link || E-Mail|| [104 views] Top|| File under: Sublime Porte
Home Front: Culture Wars
ACLU Official Mocks Elderly White People, Tells Them They Have 'Five Years Left'
"An official for the American Civil Liberties Union of Southern California mocked elderly white people at a city council meeting last week, telling them they had "five years left."

Rialto, California, held a regularly scheduled city council meeting last Tuesday after a city councilman apologized for planning an event to discuss the possibility of Rialto becoming a "sanctuary city."

Luis Nolasco, a community engagement and policy advocate for the ACLU of Southern California, stood up to speak at the city council meeting and attacked many of the white people present, saying they are not actual residents of Rialto.


Nolasco said, "This is my town."

He said that the important part of the sanctuary city discussion is "who are the people we are talking about."

The ACLU official said that "the people in this room are not representative of Rialto. Sorry to break it, but growing up here white people were the minority."

"The reality is that black and Latinos are the majority of the city, and that is representative of the city, and that's going to continue to be the case for future generations," Nolasco, 26, added.

The city of Rialto is 72.4 percent Latino, according to a 2015 Census estimate.

"It's kind of mean for me to say it but these people have probably like five years left," Nolasco said while gesturing to the white attendees at the meeting. A video of the meeting shows that several of them were elderly.

The ACLU official said that Latinos and blacks are "the future," and that "we don't want to see an America that is hateful."

The ACLU of Southern California told The Daily Caller Tuesday that Nolasco's comments were not consistent with the ACLU's stated policy but they support his right to freely express his opinion.

"Everyone in America has a Constitutional right to free speech, and the employees of the ACLU of Southern California are no exception. However, we wish to make clear that Luis Nolasco was not speaking on behalf of the ACLU at the Rialto City Council meeting and his statements are not consistent with our stated policy. Nevertheless, we support his right to freely express his personal opinion to his elected representatives," the civil liberties group said.

According to his LinkedIn, Nolasco has been with the ACLU of Southern California since 2014 and is also the co-founder of the Inland Empire Immigrant Youth Coalition.



If what is now-outgoing is any indicator, we have an additional contender for the top of the 2020 Democrat Presidential Ticket.
Posted by: Vast Right Wing Conspiracy || 01/18/2017 09:14 || Comments || Link || E-Mail|| [7 views] Top|| File under:
Now People Are Identifying as Mermaids
Full link at the Daily Mail.
Excerpt: "Environmental policy student


Surprise!


Tessie was inspired to become a sea cow mermaid ever since she attended a magical mermaid school in the exotic Philippines three years ago. Once she slides her tail on and becomes Mermaid Essie, she says her worries disappear and the magical feeling of invincibility and power arises.


And as a person of mer, she voted for Hillary...


The 24-year-old said: 'I have a lot of body insecurities,


Nothing a little silicone can't, apparently, fix.




Those aren't the only insecurities you have, sweetie...


I think a lot of people do. When I am in my tail I don't feel insecure anymore.


"It's just like last year when I was a unicorn!"


Because it suddenly doesn't matter what size I am because I am a mermaid and that is what people really focus on.'


WARNING: Photo can't be unseen.




Especially that of the "mer-person". Honest. We're warning you. Don't go there.




If only she were four. It would be really sweet on a four year old.
Posted by: Blossom Unains5562 || 01/18/2017 00:00 || Comments || Link || E-Mail|| [150 views] Top|| File under:
Home Front: Politix
North Dakota may eliminate penalties for running down protesters who block the freeway
...Accidentally, of course.

From WPTV
Protesters may want to think twice about blocking roads in North Dakota. Republican lawmakers in the state introduced a bill last week in the legislature that would not hold motorists liable for negligently running over someone obstructing a roadway.


We'll call it the "Instapundit Law"...

The bill was introduced in response to a year of protests over a proposed pipeline near the Standing Rock Indian Reservation. "A driver of a motor vehicle who negligently causes injury or death to an individual obstructing vehicular traffic on a public road, street, or highway may not be held liable for any damages," the bill reads. "A driver of a motor vehicle who unintentionally causes injury or death to an individual obstructing vehicular traffic on a public road, street, or highway is not guilty of an offense."

Lawmakers told the Bismarck Tribune that the bill is needed after protesters blocked traffic during oil pipeline protests."
Posted by: Blossom Unains5562 || 01/18/2017 00:00 || Comments || Link || E-Mail|| [209 views] Top|| File under:
India-Pakistan
Tayyaba torture case: DNA report identifies parents
[DAWN] Executive Director Pims Dr. Altaf on Tuesday said that DNA samples have confirmed that the couple which came forth initially to claim Taiba as their daughter are the biological parents.

"DNA samples have established that Taiba is daughter of Mohammad Azam and Nusrat Bibi of Jaranwala," said Altaf.

The couple from Jaranwala were the first to claim Taiba as their daughter, with four other couples making the same claim.

The DNA test was conducted more than a week ago following court orders, Taiba herself had also identified Azam and Nusrat as her parents.

The report will be submitted in court during the next hearing, which is scheduled for January 18. Tayabba is being kept at Pakistain Sweet Home as per court orders.

Initially a police report claimed that Taiba's injuries were caused by falling down the stairs. However,


there's more than one way to stuff a chicken...


when the Islamabad High Court took notice of the issue and ordered an inquiry, the girl told Assistant Commissioner Nisha Ishtiaq that she had been tortured by ADSJ Raja Khurram Ali Khan and his wife.

Subsequently, the judge and his wife managed to obtain bail and a couple claiming to be the girl's family arrived from Jaranwala and submitted affidavits saying they did not want to file a complaint against the judge and his wife.


Posted by: Fred || 01/18/2017 00:00 || Comments || Link || E-Mail|| [39 views] Top|| File under: Govt of Pakistan
Iraq
Iraqi artist recreates ancient monuments
[Hurriyet Daily News] As Iraqi forces fight to retake the northern city of djinn-infested Mosul
... the home of a particularly ferocious and hairy djinn...
from the Islamic State
...formerly ISIS or ISIL, depending on your preference. Before that al-Qaeda in Iraq, as shaped by Abu Musab Zarqawi. They're very devout, committing every atrocity they can find in the Koran and inventing a few more. They fling Allah around with every other sentence, but to hear the pols talk they're not really Moslems....
of Iraq and the Levant (

ISIS

), an artist in nearby Arbil is chiseling at clay in a tiny, unheated studio to recreate historic Assyrian monuments destroyed by the group.

Ninos Thabet, an 18-year-old Christian who studied art at Mosul University, is creating miniature replicas of statues jihadists destroyed when they overran the 3,000-year-old Assyrian city of Nimrud, south of Mosul, two years ago.

Once the capital of an empire stretching across the ancient Middle East, Nimrud was one of the several historic sites that

ISIS

looted and ransacked when they seized large swathes of Iraq and neighboring Syria in 2014.

The statues included winged bulls with human faces, known as lamassu, and a bronze head of King Sargon of Akkad.

"Seeing the antiquities of your country, a civilization that is thousands of years old, destroyed within minutes is very painful. It was difficult seeing such a setback to our culture and history," he said.



ISIS

, whose ultra-hardline doctrine deems pre-Islamic religious heritage idolatrous, released video footage last year showing its

Death Eaters

bulldozing, drilling and blowing up murals and statues at Nimrud.

"I wanted to send a message to the world saying, 'We ... want to rebuild our civilization and to continue to grow artistically,'" he said.

Iraqi forces pushing through eastern Mosul took control over the weekend of Mosul University, once a premier institution in the Middle East that became a strategic site for the

krazed killer

s, as part of a three-month, U.S.-led offensive to recapture the entire city,

ISIS

's last major stronghold in the country. Western Mosul remains under

ISIS

control.

Thabet fled with his family from the Christian town of Qaraqosh, east of Mosul, to the Iraqi Kurdish regional capital Arbil when

ISIS

took over. He says art brought him comfort while he was away from his home and friends.

Since leaving his home, he has created more than 50 statues and figures. Some of them have been displayed in exhibits and museums, and others he sold to collectors.

Iraqi troops pushed

ISIS

from Nimrud in November, giving officials a clearer idea of the scale of the damage.

During a visit days later,

Rooters

found shattered remains of intricate carvings lying broken in the dust. A ziggurat, or terraced pyramid, had been reduced to a pile of dirt, apparently flattened by bulldozers.

Nimrud was excavated in the 19th century by British archaeologist Austen Layard. Fellow archaeologist Max Mallowan and his wife, and crime writer Agatha Christie, worked at Nimrud in the 1950s. Christie's experiences in Iraq formed the background to several of her novels.

Posted by: Fred || 01/18/2017 00:00 || Comments || Link || E-Mail|| [42 views] Top|| File under: Islamic State
Who's in the News
37
[untagged]
15
Islamic State
8
Govt of Pakistan
4
Sublime Porte
2
al-Nusra
2
Govt of Syria
2
Govt of Iran
1
al-Qaeda
1
Houthis
1
Taliban
1
Palestinian Authority
1
Thai Insurgency
1
Abu Sayyaf
1
Arab Spring
1
Ansar Bayt al-Maqdis (IS)
1
Govt of Pakistain Proxies
Bookmark
E-Mail Me
The Classics
The O Club
Rantburg Store
Comments Spam
The Bloids
The Never-ending Story
Thugburg
RSS Links
Gulf War I
The Way We Were
Bio
Sink Trap
Alzheimer's Association
Day by Day
Counterterrorism
Hair Through the Ages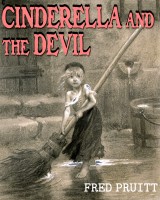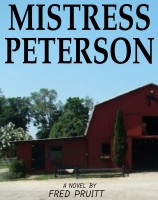 On Sale now!


A multi-volume chronology and reference guide set detailing three years of the Mexican Drug War between 2010 and 2012.

Rantburg.com and borderlandbeat.com correspondent and author Chris Covert presents his first non-fiction work detailing the drug and gang related violence in Mexico.

Chris gives us Mexican press dispatches of drug and gang war violence over three years, presented in a multi volume set intended to chronicle the death, violence and mayhem which has dominated Mexico for six years.
Click here for more information


Meet the Mods
In no particular order...


Steve White
Seafarious
Pappy
lotp
Scooter McGruder
john frum
tu3031
badanov
sherry
ryuge
GolfBravoUSMC
Bright Pebbles
trailing wife
Gloria
Fred
Besoeker



Better than the average link...



Rantburg was assembled from recycled algorithms in the United States of America. No trees were destroyed in the production of this weblog. We did hurt some, though. Sorry.
184.73.12.144