-Lurid Crime Tales-
Sen. Bob Menendez pal is convicted of Medicare fraud
[Daily News] Dr. Salomon Melgen holds hands with his wife, Flor, as he leaves the federal courthouse with family and friends after arriving for a jury question Friday, April 28, 2017. Melgen, a prominent Florida eye doctor accused of political corruption was convicted of Medicare fraud Friday, increasing the odds that federal prosecutors could pressure him to testify against New Jersey Democratic Sen. Bob Menendez.


Yes doctor Melgen, please tell us more about those 'kiddie clipper' flights.


Dr. Salomon Melgen holds hands with his wife, Flor, as he leaves the federal courthouse with family and friends after arriving for a jury question Friday, April 28, 2017. Melgen, a prominent Florida eye doctor accused of political corruption was convicted of Medicare fraud Friday, increasing the odds that federal prosecutors could pressure him to testify against New Jersey Democratic Sen. Bob Menendez.

The senator denies any wrongdoing.


But is reported to be experiencing a sudden and unexplained lack of bowel control.
Posted by: Besoeker || 04/29/2017 09:17 || Comments || Link || E-Mail|| [34 views] Top|| File under:
ICE Makes Arrests Of 76 More Criminal Aliens In Florida, Puerto Rico
[Homeland Security Today] Following hundreds of arrests of criminal aliens in recent months by Immigration and Customs Enforcement (ICE), ICE officers last week arrested 76 additional criminal aliens in an enforcement action targeting individuals who pose a threat to public safety. ICE Enforcement and Removal Operations (ERO) officers made the arrests across Florida.

In fiscal year 2016, ICE conducted 240,255 removals nationwide. Ninety-two percent of individuals removed from the interior of the United States had previously been convicted of a crime.

Of those arrested last week by ICE, which was a removal operation conducted April 18-21, 57 had criminal records that included felony convictions for serious or violent offenses, such as lewd and lascivious behavior, sexual battery, child sex crimes, sex offenses, aggravated assault with deadly weapon, weapons charges and drug violations. In addition, ICE said 19 had less serious or violent violations which included larceny, petty theft, trespass, driving under the influence, fraud and driving with no driver's license.
Posted by: Besoeker || 04/29/2017 02:19 || Comments || Link || E-Mail|| [60 views] Top|| File under:
Coughing, convulsing and calls for probe after Arkansas execution
[Reuters] A lawyer for an executed Arkansas death row inmate asked the state on Friday to investigate why his client coughed and convulsed on a death chamber gurney, saying a lethal injection drug may have been the cause.

A separate group of lawyers for Arkansas death row inmates asked a federal court to preserve evidence in the four executions Arkansas held over eight days this month, saying in a lawsuit that the state's protocols "did not prevent an execution by torture."

Arkansas, which had not held an execution in 12 years, concluded its executions series by putting to death Kenneth Williams on Thursday night. Accounts of his execution raised fresh concerns about whether the sedative midazolam, a Valium-like drug, is effective in lethal injection mixes.

Witnesses said Williams, who admitted to killing four people, jerked and gasped for air for about 30 seconds a few minutes after his execution began. The state said it was a routine execution lasting about 15 minutes, but critics said something was amiss.
Posted by: Besoeker || 04/29/2017 00:00 || Comments || Link || E-Mail|| [96 views] Top|| File under:
-Short Attention Span Theater-
News from SWC, Camp Mackall and Fort Bragg
CAMP MACKALL -- As a soldier, Col. Robert L. Howard helped define Special Forces to generations while becoming one of the most decorated troops of his day.

And as a legend, he'll have a lasting impact on the training of all future special operations forces at Fort Bragg.

A central classroom building at the Rowe Training Facility on Camp Mackall was dedicated in honor of the late Medal of Honor recipient on Thursday.

The event, organized by the U.S. Army John F. Kennedy Special Warfare Center and School, was attended by Howard's family and more than 100 current and former Special Forces soldiers.

Many had stories about Howard, who was wounded 14 times during nearly five years of combat in Vietnam, earned a battlefield commission and was thrice recommended for the nation's highest award for valor, the Medal of Honor, in the space of a little more than one year.

He was awarded the medal once and also received two Distinguished Service Crosses, a Silver Star, Bronze Star Medal for Valor with three oak leaf clusters and eight Purple Hearts, among many other awards and decorations.
Posted by: Besoeker || 04/29/2017 08:38 || Comments || Link || E-Mail|| [45 views] Top|| File under:
-Land of the Free
Texas proposal looks to nullify federal law in between state lines
[FOXNEWS] A proposal in the GOP-led Legislature in Texas calls for the state to ignore federal law and court rulings and forgo enforcing national regulations.

State Rep. Cecil Bell's Texas Sovereignty Act allows for overriding federal laws through the same process as passing a bill. First a legislative committee, then the whole Legislature, would vote for nullification, and then the governor would sign his approval.

"If Texas has to live under

Caliphornia, an impregnable bastion of the Democratic Party,

's environmental regulations because the court says, 'Oh no, Texas can't be Texas, Texas has to be identical to California,' this would make a legislative process to address that," Bell, a Republican from Magnolia, about 45 miles north of Houston.

Bell is "very thankful" Republicans control Washington but says he wants to prohibit future overreach from the federal government.

Arizona already has approved a similar policy, and other states want to follow suit, despite the Constitution's Supremacy Clause, which stipulates federal laws and treaties take precedence.

One key target could be legalization of gay marriage. In 2015, Bell introduced a bill prohibiting Texas from enforcing court orders sanctioning gay marriage -- a pre-emptive strike against the landmark Supreme Court decision later that year. The bill died on the last day to pass House legislation, but only amid Democratic stalling tactics.
Posted by: Skidmark || 04/29/2017 00:00 || Comments || Link || E-Mail|| [59 views] Top|| File under:
Britain
Why acid attacks are on the rise in Britain
Especially for Fred, who commented on a report of an acid attack in Britain the other day.

[USAToday] Twenty people at a packed nightclub here suffered chemical burns from an acid-like substance thrown at them on April 17, an attack that authorities say reflects a frightening trend.

Toxic substances such as drain cleaner are being used as weapons more frequently, apparently as a result of a crackdown on guns and knives in recent years.

Metropolitan Police figures from March show attacks involving corrosive fluids in London jumped 74% from 261 in 2015 to 454 in 2016 -- a huge spike from 166 in 2014. Across

Britannia

, such attacks increased 30% between 2012 and 2015, according to the London Times.

"It's a growing problem, there's no question," said Jaf Shah, executive director of Acid Survivors Trust International, a London charity that supports victims, predominantly in South Asia, where acid attacks are more common.

Shah said acid attacks in other countries usually involve men targeting females. The reasons are often over spurned marriage proposals or sexual advances. In

Britannia

, young men are mainly targeting other young men in violence that is often gang-related. British law is not specific about banning acid as a weapon, so gang members may use it to avoid prosecution, he said.

Even so, acid attackers are often convicted of assault or a more serious charge of grievous bodily harm, which carries a maximum life sentence. Since 2015, the government has required vendors to report suspicious transactions involving sulfuric acid to police because it can be used to manufacture explosives.

"(Corrosive substances) are extremely easy to get hold of (in

Britannia

). You can buy them from hardware stores and don't have to register why you're purchasing it or what you want to use it for," said Simon Harding, a professor of criminology at London's Middlesex University.

"If you throw (acid) in someone's face it's going to affect their eyes and eyesight so you have a high chance of getting away with it. It's a very easy thing to do. You can ride up to someone on a bike and throw it at them."
Posted by: trailing wife || 04/29/2017 00:00 || Comments || Link || E-Mail|| [73 views] Top|| File under:
China-Japan-Koreas
North Korea ballistic missile test fails
North Korea test-fired a ballistic missile on Saturday in local time, Korean news service Yonhap reported citing South Korea's military.

Yonhap reported that the test appears to have failed.


TrumpStar Orbiting Laser of Death claims another victim. Doubles coming soon. Good follow-through will be essential.


The incident comes as the United States reconsiders its strategy in dealing with the isolated nation.

On Friday, Secretary of State Rex Tillerson urged the United Nations


...boodling on the grand scale...


to take new sanctions against North Korea.
Posted by: Fred || 04/29/2017 00:00 || Comments || Link || E-Mail|| [107 views] Top|| File under: Commies
Europe
Masked protesters injure MPs in Macedonian parliament
[AA.TR] A Macedonian

politician

is

at death's door

and several MPs and journalists have suffered injuries after masked protesters attacked and sequestered them inside the parliament on Thursday, local news outlets reported.

The protesters demonstrating in front of the parliament in the capital Skopje stormed the building after ethnic Albanian Talat Xhaferi was elected as speaker of parliament.

Live television footage showed anti-Albanian protesters injuring the leader of the Social Democrats Zoran Zaev. The majority coalition led by his party supported Xhaferi.

The parliament building has been evacuated, and a total of 42 people, including

politician

s and journalists, sought help at local medical centers for various injuries, according to reports.

MP Ziadin Sela was hospitalized in a critical condition, media reports said.

An Anadolu Agency cameraman, whose identity has been withheld for their safety, said they were held inside the parliament for several hours before being released, and some journalists were beaten and bloodied by protesters who asked them which media outlet they worked for.

The demonstrations have been organized by the Internal Macedonian Revolutionary Organization ‐ Democratic Party for Macedonian National Unity (VMRO-DPMNE).

On Thursday night, Macedonian President Gjorge Ivanov called an emergency meeting to resolve the crisis.

"There is no issue that cannot be resolved through dialogue in accordance with the Constitution and laws of the Republic of Macedonia," Ivanov said. "I therefore urge the leaders of the parliamentary parties that tomorrow they come into my office for a meeting of leaders to discuss the situation."

The United Nations


...a formerly good idea gone bad...


said in a statement that it was following the developments "with great concern", calling for restraint.

"Violence directed at democratic institutions and elected representatives of the people is unacceptable," it said.

NATO


...the North Atlantic Treaty Organization. A cautionary tale of cost-benefit analysis....


Secretary General Jens Stoltenberg said he was "shocked" by the attack.

"All parties must respect the democratic process. They must support dialogue, not violence," Stoltenberg wrote on Twitter.

In a joint statement, EU foreign policy chief Federica Mogherini and enlargement commissioner Johannes Hahn condemned the attack "in the strongest terms".

"Democracy must run its course. We take positive note of the election of Talat Xhaferi as Speaker of the Parliament, as reported," the statement added.

Macedonia has been an EU candidate country for over a decade, but the parties have yet to launch accession negotiations.


Posted by: Fred || 04/29/2017 00:00 || Comments || Link || E-Mail|| [48 views] Top|| File under:
Great White North
Trade Wars 101 - US Coal not shipped from Canadian Ports
[ProgressiveRailroading] Canadian Premier Christy Clark of British Columbia has asked Prime Minister Justin Trudeau to end the export of U.S. coal out of British Columbia's ports.

Clark's request comes in the wake of President Donald Trump's decision to impose tariffs of up to 24 percent on Canadian lumber shipped into the United States.

In a letter sent April 26 to Trudeau, Clark said that she told her constituents "that I would use every tool at our disposal to ensure we get a fair deal on softwood lumber."


In the meantime, she wanted to work with Trudeau on banning the shipment of U.S. thermal coal from British Columbia's ports. She noted that, for many years, the United States has shipped the coal through the ports on its way to Asia. Despite her environmental concerns about thermal coal, she hasn't pressed the issue because "friends and trading partners cooperate," her letter stated.


But now, NOW I have environmental issues!


Banning the transport of U.S. thermal coal through British Columbia would be consistent with efforts by the province and Canada to reduce global greenhouse gas emissions, she noted.

"As you may know, over the past five years, every proposed coal export facility on the West Coast of the United States has been rejected or withdrawn, typically as a result of left-coast ecological or environmental concerns," Clark said, adding that provincial governments and U.S. western states are phasing out the use of thermal coal as a source of electricity.

"By eliminating thermal coal shipments from British Columbian ports, we can open up additional capacity for metallurgical coal that is used to make long-lasting steel, not burned to produce short-term electricity," Clark's letter stated.


Burning any kind of coal releases CO2, sister.
Posted by: Bobby || 04/29/2017 00:00 || Comments || Link || E-Mail|| [111 views] Top|| File under:
Home Front: Culture Wars
Megyn Kelly to Kick Off NBC Show with Kardashian Family Interview
[Breitbart] Megyn Kelly is gearing up for the debut of her Sunday newsmagazine show on NBC in June -- and the anchor's first high-profile interview on her new network may be with the Kardashian family.

According to TMZ, the former Fox News star was spotted in Los Angeles Thursday morning headed into the same studio in which the Kardashian-Jenner family were filming a 10th anniversary special for Today.

The whole family was reportedly there, including Kim, Khloe, and Kourtney Kardashian and Kylie, Kendall, and Kris Jenner -- though brother Rob Kardashian was absent, as was Caitlyn Jenner, who remained in New York on a press tour.

Sources told TMZ that Kelly taped an interview with the family and it would be the centerpiece of the anchor's debut Sunday news show on NBC in June.
Posted by: Besoeker || 04/29/2017 00:00 || Comments || Link || E-Mail|| [94 views] Top|| File under:
Home Front: Politix
Tillerson eyes cutting 2,300 jobs at State Department
[WAPO] WASHINGTON -- Secretary of State Rex Tillerson is proposing to eliminate 2,300 jobs as part of a plan to cut more than a quarter of the State Department's budget for the next fiscal year, officials said Friday. The plan will almost certainly meet resistance from lawmakers opposing President Donald Trump's proposal to shrink the size of the federal government.

Tillerson's proposal reduces the number of new diplomats being hired and includes the State Department and U.S. Agency for International Development's possible consolidation, according to officials briefed on the proposal. The staff cuts would amount to about 3 percent of the department's roughly 75,000-strong workforce.

The proposal is a response to the Office of Management and Budget's call to slash the State Department and USAID budgets by 31 percent through deep cuts to foreign aid and other programs, said the officials, who weren't authorized to speak publicly about the as-yet unreleased plan and requested anonymity.

Tillerson's plan would entail a 26 percent budget reduction, they said.

In an interview with NPR that aired Friday, Tillerson said he intended to reorganize the department to make it more efficient and focused.

"What we really want to do is examine the process by which the men and women -- the career foreign service people, the civil servants, our embassies -- how they deliver on that mission," he said.

"We want to hear from them, we're just about to embark on a department-wide listening mission," he said, adding later: "I look forward to hearing their ideas. Because I know there's going to be opportunities to allow them to be more effective. Now, out of that we'll determine what the State Department looks like."

Cutting more than a quarter of State Department's current $50.1 billion budget would require dramatic reductions in programs and staffing, cuts that many in Congress and elsewhere oppose.
Posted by: Besoeker || 04/29/2017 06:53 || Comments || Link || E-Mail|| [80 views] Top|| File under:
Former Sen. DeMint to be ousted from Heritage Foundation
[Politico] The controversial president of The Heritage Foundation, former Sen. Jim DeMint, will soon be out of a job, following a dispute with board members about the direction of conservative think tank, according to three people with knowledge of the situation.

Some Heritage board members believe that DeMint has brought in too many Senate allies and made the think tank too bombastic and political -- to the detriment of its research and scholarly aims.



Skipping down to what may have gone awry:



Heritage Action, despite its reputation as the uncompromising ideological enforcer, had in recent months been working to soften its sharp edges -- and even to reach out to Democrats.

Posted by: Besoeker || 04/29/2017 01:27 || Comments || Link || E-Mail|| [82 views] Top|| File under:
Science & Technology
No more Headspace & Timing gauge for the M2
[Kit Up] Marine Corps Systems Command is equipping Marines with the updated M2A1 .50-caliber machine gun, increasing Marines' survivability and lethality on the battlefield.

The M2A1 is an upgrade to the legacy M2 machine gun currently used by Marines across the Corps. The updated M2A1 is easier and safer to use due to three major changes: a quick-change barrel, fixed headspace and timing, and a flash hider that reduces the weapon's signature by 95 percent at night, according to a recent Marine Corps Systems Command press release.

"M2s are the most reliable heavy machine gun," said Maj. Harry Thompson, team lead for General Purpose Weapons at MCSC. "The improved M2A1 makes Marines more lethal because they're able to get rounds down range quicker. Marines will have better mobility because of the fixed headspace and timing--it's much quicker to move the gun from position to position and put it back into action. Because they're less exposed, Marines will have better survivability too."

The current M2 requires Marines to manually set headspace and timing before firing, after assembly, and after required barrel changes when the barrel becomes extremely hot from high volumes of fire. Headspace is the distance between the face of the bolt and the base of the cartridge case when it is fully seated in the chamber. Timing is the adjustment of the gun so that firing takes place when the recoiling parts are in the correct position for firing.
Posted by: Besoeker || 04/29/2017 08:23 || Comments || Link || E-Mail|| [61 views] Top|| File under:
Who's in the News
29
[untagged]
5
Islamic State
4
Govt of Pakistan
4
Sublime Porte
3
Taliban
2
Moslem Colonists
2
Commies
2
al-Qaeda in the Arabian Peninsula
2
Houthis
1
Fatah
1
Jamaat-ul-Mujahideen Bangladesh (IS)
1
Salafists
1
al-Shabaab (AQ)
1
Jaish al-Islam (MB)
1
Govt of Iraq
1
Govt of Syria
1
Govt of Pakistain Proxies
1
Jamaat ul-Ahrar
Bookmark
E-Mail Me
The Classics
The O Club
Rantburg Store
Comments Spam
The Bloids
The Never-ending Story
Thugburg
RSS Links
Gulf War I
The Way We Were
Bio
Sink Trap
Alzheimer's Association
Day by Day
Counterterrorism
Hair Through the Ages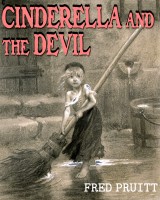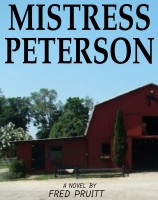 On Sale now!


A multi-volume chronology and reference guide set detailing three years of the Mexican Drug War between 2010 and 2012.

Rantburg.com and borderlandbeat.com correspondent and author Chris Covert presents his first non-fiction work detailing the drug and gang related violence in Mexico.

Chris gives us Mexican press dispatches of drug and gang war violence over three years, presented in a multi volume set intended to chronicle the death, violence and mayhem which has dominated Mexico for six years.
Click here for more information


Meet the Mods
In no particular order...


Steve White
Seafarious
Pappy
lotp
Scooter McGruder
john frum
tu3031
badanov
sherry
ryuge
GolfBravoUSMC
Bright Pebbles
trailing wife
Gloria
Fred
Besoeker



Better than the average link...



Rantburg was assembled from recycled algorithms in the United States of America. No trees were destroyed in the production of this weblog. We did hurt some, though. Sorry.
54.145.108.181