-Lurid Crime Tales-
Antifa Arrested For Wearing Masks At Nazi Rally In Georgia
[Hot Air] HuffPost's Christopher Mathias published a story last night about a very small Nazi rally in Georgia which led to the arrest of a few Antifa counter-protesters who refused to remove their masks.

Video from the scene, also shot by Mathias, shows that the Nazi rally itself was a pathetic gathering of maybe 30 people, none of whom are masked and all of whom should be ashamed to be this stupid:

Mathias reports that he saw one person from each side carrying a rifle, which is legal in Georgia. Here's the anti-fascist guy:

What is not legal in Georgia, as mentioned above, is wearing a mask. Police warned protesters several times they would need to remove them or be arrested.
Emphasis added.



Masks are permitted one night per year in Newnan. This wasn't the night.
Posted by: Besoeker || 04/24/2018 05:21 || Comments || Link || E-Mail|| [233 views] Top|| File under:
Obama Justice Dept.'s attempts to influence investigations exposed in McCabe probe
[Wash Times] Tucked inside the inspector general's report on former FBI Deputy Director Andrew McCabe was the story of an August 2016 phone call from a high-ranking Justice Department official who Mr. McCabe thought was trying to shut down the FBI's investigation into the Clinton Foundation while Hillary Clinton was running for president.

The official was "very pissed off" at the FBI, the report says, and demanded to know why the FBI was still pursuing the Clinton Foundation when the Justice Department considered the case dormant.

Former FBI officials said the fact that a call was made is even more stunning than its content.

James Wedick, who conducted corruption investigations at the bureau, said he never fielded a call from the Justice Department about any of his cases during 35 years there. He said it suggested interference.

"It is bizarre ‐ and that word can't be used enough ‐ to have the Justice Department call the FBI's deputy director and try to influence the outcome of an active corruption investigation," he said.
Posted by: Besoeker || 04/24/2018 04:57 || Comments || Link || E-Mail|| [114 views] Top|| File under:
Woman calls cops on man playing with his kids at park because she was afraid of his pro-gun shirt
[THEBLAZE] On Saturday, Blue Lives Matter reported that the man's shirt was not only upsetting the woman, but reportedly others in the vicinity as well.
This is in Texas. Texas, mind you!
Troy Johnston was visiting a Benbrook, Texas, playground with his two daughters to play in late March.


I was just in Texas a few years ago. It seemed normal enough...


Johnston, who was legally and openly carrying his firearm on a hip holster wore the above shirt to the father-daughter outing.


Benbrook is in Tarrant County, and it's a 'burb of Fort Worth, home of the Cowgirl Hall of Fame, among other things.


"I figured I might get some comments or looks," Johnston told Blue Lives Matter. "[But] I was legally exercising my First and Second Amendment rights."


Surely he's not the only person who's ever been there totin' a rosco on his hip?


A short while after Johnston and his daughters arrived, a man, along with his family reportedly, approached Johnston about his T-shirt. The man reportedly told Johnston that, between his open carry and his T-shirt, a nearby woman was "fuming."


Maybe they need a watchlist of known bozeaux?


"I thanked him for letting me know, and continued playing with my kids," Johnson said, and he noted that shortly after, another family approached him. This time, the second family wanted to read Johnston's shirt, which was apparently creating waves in the park by this point.


So far reactions are typically Texan...


The man from the second family reportedly told Johnston that the woman was contacting law enforcement over his shirt, adding that he personally "felt more secure knowing there was someone [in the park] that would protect them."


And now cometh the busybody episode...


What did the police say?
Blue Lives Matter reported that Benbrook Police Department Cpl. J. Reese said the woman did indeed call police on Johnston, and described him as a "suspicious person" who had a "gun holstered to his chest" and wearing the offensive T-shirt.


Dear Gawd! Not a shoulder holster and an offensive tee shirt! Had she come down with the vapors on the spot it woulda been all his fault! And fault means everything, as all us liberals know!


When Reese arrived at the park, he spoke with the woman, who said that Johnston was "was making other parents on the playground very uncomfortable with his T-shirt."


Only the one, apparently...


"The subject did not act threatening to anyone, nor did he threaten anyone," Reese noted, and later described Johnston as "polite."


No rattlesnakes rattled when he appeared. No electronic music could be heard in the background.


"She was not scared of the gun," Reese added. "[She] was concerned about his T-shirt."


Tee shirts, as we all know, are dangerous...


According to Johnston, who "voluntarily identified himself" to Reese, he offered to show his gun permit to police.


"I got a permit for my shootin' arn. Want to see it?"


"They didn't ask," Johnston told Blue Lives Matter.


"Why'd I bother gettin' a permit if they don't want to see it? You wanta see my permit, lady? Do you? Would it still yer palpitations? Would your hair stop standin' up on end?"


Police said Johnston did nothing wrong and was able to leave the playground.


"I don't want to leave the playground! I want to play with my kids!"


"I cannot believe how the media has convinced so many people that guns are scary," he told the website. "This lady was having a literal panic attack."


Maybe he should carry paper bags for when people like her hyperventilate.


He added, "I love my shirt. I'll probably order more just so I can wear them every day I'm off of work."


And this happened in Texas, mind you.




No doubt it will be discovered that the dear lady just fled California.
Posted by: Fred || 04/24/2018 00:00 || Comments || Link || E-Mail|| [192 views] Top|| File under:
Waffle House shooting suspect Travis Reinking in custody, police say
[TENNESSEAN] Metro police announced Monday afternoon that Travis Reinking, the suspect in a deadly shooting at an Antioch Waffle House, had been placed in durance vile
Book 'im, Mahmoud!
Shortly after 1 p.m., police announced Reinking had been arrested in a wooded area near Mountain Springs Drive ‐ less than one mile from the scene of the shooting and close to Cane Ridge Elementary.

A tip from a construction worker led police to Reinking, officials said. Detectives from the department's narcotics unit swarmed the area.

Det. Kyle Williams spotted Reinking in the wooded area and took him into custody ‐ he was carrying a loaded silver handgun and flashlight in a black backpack.

Posted by: Fred || 04/24/2018 00:00 || Comments || Link || E-Mail|| [131 views] Top|| File under:
-Signs, Portents, and the Weather-
Exotic Tick Species Arrives In Garden State (opens to video)
[CBS] HUNTERDON COUNTY, N.J. (CBSNewYork) ‐ A tiny parasite could become a big problem this year in New Jersey.

It's an exotic tick that's never been seen before in the United States. It was first spotted on a sheep in Hunterdon County, and efforts to wipe it out have failed.

New Jersey has always been home to different species of ticks ‐ five to be exact. But a new variety of the bloodsucking bug is now in the mix.

It's the East Asian tick, sometimes called a longhorned or bush tick. Originally found in Asia, thousands of them are now in the Garden State.

Their discovery started with a call.

"A phone call from a resident in Hunterdon County that her sheep was infested with a lot of ticks. She brought some in and, low and behold, she was also covered in the same ticks," research microbiologist James Occi said. "It was kind of an odd looking thing. She didn't know what it was, she had never seen them before."
Posted by: Besoeker || 04/24/2018 05:04 || Comments || Link || E-Mail|| [104 views] Top|| File under:
No Tornadoes Have Been Reported in Oklahoma in 2018, Nearing a Record
[Weather.com] There have been fewer tornadoes than average so far in 2018.

In fact, no tornadoes have been reported in Oklahoma so far, which is approaching a record.

Fewer tornadoes than average have occurred so far in 2018 and portions of the Plains that would typically expect at least a few tornadoes by now have not seen any of these dangerous storms. In fact, this may lead to a new tornado record for Oklahoma.

Through April 18, a preliminary 255 tornadoes have been reported this year. This is below the 10-year average of 371 tornadoes from 2005 through 2015, according to NOAA.


Has Al Gore been visiting the Midwest?
Posted by: Ebbang Ebbeanter1040 || 04/24/2018 00:00 || Comments || Link || E-Mail|| [137 views] Top|| File under:
An invisible boundary that divides the US in half has started to shift
[BusinessInsider] One of the fundamental climate constants that has helped define and divide the United States for centuries is shifting in response to global warming, according to new research.

The 100th meridian west— the invisible line of longitude that roughly bisects the continental US in half — was historically seen as a boundary separating the humid eastern states from their arid western counterparts.

But thanks to climate change, the world is not what it once was, and neither is this intangible barrier.

According to a new analysis of rainfall and temperature data by climate scientist Richard Seager from Columbia University, the climate boundary that once traced the 100th meridian has effectively been shifting eastwards ever since the 1980s, with the arid conditions of the western plains slowly expanding into the midwest.

While the meridian itself — which continues beyond US borders, northwards into Canada, and southwards into Mexico — is in the same place as always, the climate barrier that used to sit on top of it has moved approximately 225 kilometres (140 miles) to the east, Seager says, placing it closer to the 98th meridian west.

So far, this shift hasn't significantly affected farming and land use as the dryer conditions move across the US.

But the team's modeling suggests altered precipitation and rising temperatures as the century progresses will see the "effective 100th meridian" continue its shift eastward for decades to come, as arid conditions slowly colonize the east.
Posted by: Skidmark || 04/24/2018 00:00 || Comments || Link || E-Mail|| [290 views] Top|| File under:
-Land of the Free
U.S. Questions COSCO's Takeover of Long Beach Terminal -Report
Hutchinson Wampoa has port operations at both ends of the Panama Canal. Now Long Beach approach. Like a big game of Go.

[gCaptain] A U.S. national security review has raised concerns about a takeover by China's COSCO Shipping Holdings Co of a large container terminal in Long Beach, California, the Wall Street Journal reported on Friday.

The terminal is part of COSCO's planned $6.3 billion deal to buy shipping firm Orient Overseas International Ltd (OOIL) , the Journal reported, citing people familiar with the matter.

COSCO executives met with officials at the Committee on Foreign Investment in the United States (CFIUS) this week and proposed to divest or carve out the Long Beach terminal to ease U.S. concerns about the deal, the report said.

A spokesperson for the Treasury Department, which oversees CFIUS reviews, did not immediately reply to Reuters' request for comment.

The planned acquisition of Orient Overseas Container Line, OOIL's main subsidiary, is on track to be completed by the end of June, COSCO Vice Chairman Huang Xiaowen said earlier this month.


COSCO Vice Chairman Huang Xiaowen seems to be pretty confident by his talk. How does the CFIUS feel about it? Any Deep State folks voting?
Posted by: Alaska Paul || 04/24/2018 00:00 || Comments || Link || E-Mail|| [154 views] Top|| File under: Commies
Africa Subsaharan
Bryan Habana, World Cup winner & Springbok record-holder, retiring
[Fox Sports] Bryan Habana, the lightning-fast South Africa wing and World Cup winner with an insatiable hunger for scoring tries ‐ a record 67 for the Springboks ‐ announced Tuesday he will retire from rugby at the end of the season.

The 34-year-old Habana, who played 124 tests for South Africa and whose try tally is the second-most by a player in international rugby, made the announcement on his Twitter and Instagram accounts.

Habana wrote that he would officially retire at the end of the season but conceded that after battling a knee injury for over a year he probably won't get the chance to play one more time for his French club Toulon.


Haba na nana!!!
Posted by: Besoeker || 04/24/2018 14:55 || Comments || Link || E-Mail|| [83 views] Top|| File under:
Bangladesh
Another narrow escape from rape in a bus
[Dhaka Tribune] Another woman in Dhaka has narrowly escaped sexual assault on a local bus.

Students from Uttara University took control of around 40 buses owned by the Great Turag Company in front of the BNS Centre in Uttara on Monday after it was revealed that the staff on one of their buses tried to assault a female student on Saturday.

They are demanding fair investigations into the sexual harassment of the female student from the university while she was travelling in a Great Turag bus around 12:45pm Saturday.

According to students, the girl got on the bus from Badda Link Road to go to Uttara. After a while, she noticed that the bus had stopped taking passengers.

Panicked at suddenly finding herself alone and suspicious at the conductor and the driver's behaviour, she jumped off the window of the running bus to get to safety.

Later, her husband filed a case against the Great Turag Company at Gulshan

cop shoppe

.


Posted by: Fred || 04/24/2018 00:00 || Comments || Link || E-Mail|| [69 views] Top|| File under:
Canadian studying hallucinogenic medicine gets on wrong side of Peruvian villagers
[AP] LIMA, Peru -- A 41-year-old Canadian who traveled to Peru to study hallucinogenic medicine was killed by a mob in a remote corner of the Amazon rain forest after people blamed him for the slaying of an elderly shaman, authorities said Sunday. Peru's attorney general's office said Sebastian Woodroffe was dragged by the neck shortly after the killing of Olivia Arevalo, an octogenarian plant healer from the Shipibo-Konibo tribe of northeastern Peru.

Officials backed away from initial reports that Woodroffe was the principal suspect in Arevalo's killing.

Arevalo and Woodroffe were both killed Thursday in the indigenous community of Victoria Gracia, officials said. But police did not begin to investigate until a cellphone video appeared in local media showing a man purported to be Woodroffe begging for mercy while being dragged between thatch-roofed homes. He was then left motionless on the muddy ground.

On Saturday, officials dug up Woodroffe's body from an unmarked grave where he had been hastily buried.

Every year thousands of foreign tourists travel to the Peruvian Amazon to experiment with ayahuasca, a bitter, dark-colored brew made of a mixture of native plants. The hallucinogenic cocktail, also known as yage, has been venerated for centuries by indigenous tribes in Brazil, Peru, Ecuador and Colombia as a cure for all sorts of ailments. But it's also increasingly consumed by Western tourists looking for mind-altering experiences, sometimes with deadly consequences.
Posted by: Besoeker || 04/24/2018 00:00 || Comments || Link || E-Mail|| [197 views] Top|| File under:
Journalist is among more than two dozen reported killed in Nicaragua street protests
[LATimes] In the grainy, nighttime video, journalist Angel Gahona, clad in jeans and a blue shirt, holds up a cellphone and narrates as he approaches the facade of city hall in Bluefields, Nicaragua, reporting live via Facebook on protests that have rocked the Central American nation for four days.

Seconds later a gunshot rings out and Gahona slumps lifeless to the curb. Voices cry his name and someone presses a piece of cloth to his head to try to stanch the stream of blood. Another Bluefields reporter, Ileana Lacayo, confirms that he died before reaching the hospital.

Besides Gahona, at least 25 other people have been killed since Wednesday in unrest over social security reforms planned by President Daniel Ortega's government, according to a human rights group. Dozens more have been injured or arrested.

Ortega said Saturday in his first public appearance since the demonstrations began that his government is willing to enter into talks over the dispute. In a nationally televised address, he said he is open to negotiations so that there is "no more terror for Nicaraguan families."

But he said the dialogue would be only with business leaders and not with other sectors of society. He also seemed to try to justify what many see as a heavy-handed response by the government and allied groups, accusing demonstrators, most of them university students, of being manipulated by unspecified "minority" political interests and of being infiltrated by gangsters.
Posted by: Skidmark || 04/24/2018 00:00 || Comments || Link || E-Mail|| [78 views] Top|| File under: Commies
Caucasus/Russia/Central Asia
More on Wagner PMC
[JamestownFoundation]


An informative article from Jamestown with more on the Russian PMC Wagner. This is part 2 with part 1 last month. Go to link in the title.
Posted by: 3dc || 04/24/2018 00:00 || Comments || Link || E-Mail|| [181 views] Top|| File under: Tin Hat Dictators
Europe
World Cup Precursor - Russian Soccer Hooligans, How To Tame Them?
I doubt that last part, but it's an interesting article nonetheless. Plus, the BBC is accused of coercing people to lie on camera, so there's that!


[Guardian UK, via Drudge] - The day that Denis Nikitin, a Russian neo-Nazi who claims he once kept a framed photograph of Joseph Goebbels in his bedroom, took part in his first street fight, his mother made him a packed lunch. During the past 12 years, the Moscow-based MMA fighter has become a rising star of the far right, after brawling his way up through the ranks of one of Russia's top hooligan firms. But on that day, Nikitin says, he was like a schoolboy on his first field trip; his mother, who thought her 22-year-old son was going to watch a football match, filled his rucksack with food and warm clothes.

Nikitin took a six-hour bus ride to the match, but he had not bought a ticket. (His fellow hooligans joke that, in the past decade, he has been inside a football stadium fewer than five times.) Since his family had moved from Moscow to Germany a few years earlier, his interests had narrowed to far-right politics and violence. Nikitin's local "team" was visiting Hamburg ‐ a city whose left-wing supporters were a favourite target of the far-right Cologne hooligans. Nikitin's hobbies just happened to intersect at football.

Posted by: Raj || 04/24/2018 09:07 || Comments || Link || E-Mail|| [95 views] Top|| File under:
Joy Reid (MSNBC) had old blog; blog has many anti gay posts
Mediaite has obtained a series of homophobic posts from Joy Ann Reid's old blog that she denies were actually written by her.


[but that has personal data that only she would actually know

]
In an exclusive statement to Mediaite, the


[currently popular]


MSNBC host claims these posts from The Reid Report ‐ which include defending homophobia, gay jokes, and the outright mocking of gay people and homosexuality ‐ were somehow put in by an "external party" that "manipulated material from my now-defunct blog."


[I'm pretty sure anyone with the skills to place external material in a defunct blog would be using those skills for something more commercial]


While Reid apologized in December


[2017

]
for writing homophobic content on a blog she ran long before her days as an icon of the #Resistance movement, she claims these new posts opposing gay marriage and cringing "at the sight of two men kissing" were part of a "fabricated" outside effort to paint her as "offensive and hateful."

These anti-gay articles from The Reid Report, a site that pre-dated Reid's former MSNBC show of the same name, were originally shared on Twitter by user Jamie_Maz who found them using the Wayback Machine
Posted by: lord garth || 04/24/2018 00:00 || Comments || Link || E-Mail|| [173 views] Top|| File under:
Home Front: Politix
Claim: 71 percent of FBI's foreign counterintelligence budget diverted to Russia probe
h/t Instapundit


One of the consequences of the Obama Administration's unprecedented decision to launch a counterintelligence investigation on the Trump political campaign in 2016 is the drain on Department of Justice resources to chase down the "Russia connection" at the expense of other national security concerns.

Lt. Col. Tony Shaffer, a retired military intelligence officer and a Senior Fellow at the London Center for Policy Research says that over seventy percent of the FBI's current budget dedicated to foreign counterintelligence investigations have been diverted to support the probe's activities. Shaffer made the revelation on my radio program Monday afternoon on WMAL in Washington DC:
Posted by: g(r)omgoru || 04/24/2018 16:44 || Comments || Link || E-Mail|| [125 views] Top|| File under:
John Brennan's secret trip to Moscow
[The American Thinker] he Russians say he did, and while some might say, well, these are the same Russians who helped put together the Steele dossier filled with "salacious and unverified" material, and may once again be playing with us, there is evidence that Brennan, the man who voted for communist Gus Hall for president, did make the trip in March 2016 for purposes unknown:

The website GlobalSecurity.Org goes into somewhat more detail about Brennan's Moscow trip without clearing up confusion about what the purpose of the trip might have been

News of the CIA chief's visit to the Russian capital was first made public on Monday by a Russian foreign ministry spokesman and subsequently confirmed by the CIA.

Posted by: Besoeker || 04/24/2018 11:04 || Comments || Link || E-Mail|| [181 views] Top|| File under:
India-Pakistan
India ditches its Stealth Fighter program.
[TheDrive] It's No Surprise India Finally Ditched Its Stealth Fighter Program With Russia.

India has reportedly stopped working with Russia on the long-troubled Fifth Generation Fighter Aircraft program, or FGFA, a shared effort that was supposed to produce an improved variant of the equally vexing Su-57 stealth fighter. Though hardly surprising, with years of reports that the Indian government has become increasingly disappointed in the project's progress and the aircraft's capabilities, the decision could have significant ramifications for both countries.

On April 20, 2018, Jane's 360 reported that the Indian Air Force had put FGFA program on indefinite hold, citing unnamed official sources. India's National Security Adviser Ajit Doval and Defense Secretary Sanjay Mitra had reportedly told visiting Russian officials of the decision in February 2018. Similar reports also appeared in domestic Indian outlets.
Posted by: 3dc || 04/24/2018 00:00 || Comments || Link || E-Mail|| [208 views] Top|| File under:
Punishments handed to judge, wife suspended in Tayyaba torture case
[DAWN] A division bench of the Islamabad High Court on Monday suspended the one-year jail sentences handed to a judge and his wife in the Taiba torture case, which had captured the country's attention in late December 2016.

The IHC had last week sentenced additional district and sessions judge (ADSJ) Raja Khurram Ali Khan and his wife Maheen to one year each in prison and ordered them to pay a fine of Rs50,000 each for keeping the then 10-year-old child maid Taiba in wrongful confinement, burning her hand over a missing broom, beating her with a ladle, detaining her in a storeroom, and threatening her of "dire consequences".

The statements of a total of 19 prosecution witnesses were recorded during the course of the proceedings, including that of Taiba's parents.

Following the sentencing, the court approved their bail applications against surety bonds of Rs50,000. The convicts were given seven days to appeal against the verdict.

Raja Khurram and Maheen challenged the sentences through their lawyers Raja Rizwan Abbasi and Advocate Sohail Warraich who were present in court today before a two-judge division bench comprising justices Athar Minallah and Miangul Hassan Aurangzeb.

The bench subsequently suspended the sentences and adjourned the case until the second week of May.


Posted by: Fred || 04/24/2018 00:00 || Comments || Link || E-Mail|| [58 views] Top|| File under: Govt of Pakistan
Christian woman attacked with acid for refusing marriage proposal dies
[DAWN] A Christian woman, who was hospitalised with 90 per cent burns in a Lahore hospital after she came under an acid attack last week for reportedly turning down a

Moslem

man's marriage proposal, succumbed to her wounds on Monday after putting up a five-day long fight for life.

According to

the dear departed

girl's father, Yaqub Masih, a man named Rizwan threw acid on his daughter Asima, 24, on April 18.

Yaqub, a labourer of Pakpura area in Sialkot, said her daughter had refused to marry Rizwan because of the difference of religion. He said according to the local doctors, 90pc body of Asima was burnt in the acid attack.

She had to be shifted to the Mayo Hospital in Lahore due to her life-threatening injuries. There is no burn unit at the Government Allama Iqbal Memorial Teaching Hospital in Sialkot.

Yaqub said instead of registering the acid throwing case, the Sialkot Civil Line police had changed the nature of the crime in the first information report, stating she was set ablaze by the accused.

He had alleged that police exploited them because of their illiteracy, and got their thumb impressions on blank papers.

The family with other local Christians had protested against the police for changing the nature of the offence in the FIR.

The family and other Christians had demanded that Chief Justice of Pakistain Saqib Nisar, Chief Minister Shahbaz Sharif

...Pak dynastic politician, brother of PM Nawaz Sharif, chief minister of Punjab...
and Inspector General of Police Arif Nawaz take notice of the offence.

District Police Officer (DPO) Asad Sarfraz Khan had told

news hound

s at the time that the police had included the acid-throwing clause in the case.

He said a department probe had also been ordered against the police officials for misleading the nature of the offense in the FIR.

The DPO had also informed the media that his department had managed to arrest Rizwan after the FIR was registered.


Posted by: Fred || 04/24/2018 00:00 || Comments || Link || E-Mail|| [88 views] Top|| File under:
Science & Technology
US soldier gets world's first penis and scrotum transplant
[BBC] Surgeons at Johns Hopkins University in Baltimore, Maryland, performed the operation on a soldier who had been wounded by a bomb in Afghanistan.

They used a penis, scrotum and partial abdominal wall transplanted from a deceased donor.

They say the soldier should be able to regain sexual function, which is impossible with penis reconstructions.

The team of 11 surgeons performed the transplant over 14 hours on 26 March.
It is the first surgery on a combat veteran injured on duty and the first to transplant a complete section of tissue including the scrotum and surrounding abdominal area.

Doctors said the donor testicles were not transplanted, due to ethical considerations.
Posted by: Skidmark || 04/24/2018 01:16 || Comments || Link || E-Mail|| [75 views] Top|| File under:
Who's in the News
36
[untagged]
8
Islamic State
4
Hamas
4
Commies
3
Govt of Pakistan
3
Houthis
2
Moslem Colonists
1
al-Qaeda
1
Govt of Syria
1
Tin Hat Dictators
1
Govt of Iraq
1
Govt of Iran
1
Fulani Herdsmen (Boko Haram)
1
Sublime Porte
Bookmark
E-Mail Me
The Classics
The O Club
Rantburg Store
Comments Spam
The Bloids
The Never-ending Story
Thugburg
RSS Links
Gulf War I
The Way We Were
Bio
Merry-Go-Blog
Hair Through the Ages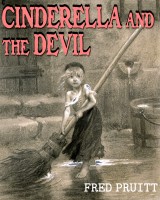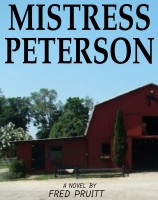 On Sale now!


A multi-volume chronology and reference guide set detailing three years of the Mexican Drug War between 2010 and 2012.

Rantburg.com and borderlandbeat.com correspondent and author Chris Covert presents his first non-fiction work detailing the drug and gang related violence in Mexico.

Chris gives us Mexican press dispatches of drug and gang war violence over three years, presented in a multi volume set intended to chronicle the death, violence and mayhem which has dominated Mexico for six years.
Click here for more information


Meet the Mods
In no particular order...


Steve White
Seafarious
Pappy
lotp
Scooter McGruder
john frum
tu3031
badanov
sherry
ryuge
GolfBravoUSMC
Bright Pebbles
trailing wife
Gloria
Fred
Besoeker
Glenmore
Frank G
3dc
Skidmark
Alaska Paul



Better than the average link...



Rantburg was assembled from recycled algorithms in the United States of America. No trees were destroyed in the production of this weblog. We did hurt some, though. Sorry.
54.80.185.137