-Lurid Crime Tales-
Evidently it wasn't lightning - Arson Suspect in Wine Country Wildfires is Arrested
[LI] In the course of the past week, the Wine Country Wildfires have incinerated more than 200,000 acres, obliterated or damaged more than 5,500 homes, and displaced over 100,000 people. The current death tool stands at 41, including a private contractor who was bringing water to fight the blazes when his vehicle rolled over.

"He was helping to fight the fires and do the right thing," said CHP Capt. Mike Palacio. "Unfortunately, at this point, we don't know what happened."

..."This has been the deadliest week that we've experienced here in California... from wildfires," Cal Fire spokesman Daniel Berlant said Monday.

Sonoma County officials report that a suspect has been arrested for arson in connection to the area's blazes.

The arson suspect is Jesus Fabian Gonzales, 29, Sgt. Spencer Crum, a spokesman for the Sonoma County Sheriff's Office told CNBC. Crum described him as "a transient out of Sonoma" and said the suspect was "arrested for setting a small fire in a park in Sonoma on Sunday."

Speaking at the Tuesday afternoon press conference, Giordano said the arson suspect was seen "walking away from a small fire" and stopped by deputies. Also, the suspect allegedly had "a fire extinguisher and a lighter with him," said the sheriff.

Giordano said the suspect was asked whether he started the fire and responded that "he started the fire to warm himself up ‐ something to that effect."

This is at least good news for California's largest electric utility company, which has seen its stock plummet over concerns it could be found liable for the fires that have ravaged Northern California.
Posted by: Besoeker || 10/19/2017 01:51 || Comments || Link || E-Mail|| [183 views] Top|| File under:
CIA urging President Trump to delay Kennedy document release another 25 years
Selected excerpt:


[Politico] The still-secret JFK library at the Archives is made up of about 3,100 documents that the public has never seen before, as well as more than 30,000 other files that have been only partially released in the past.


Just beyond the MLK files and Soetoro college transcripts, third shelf from the top, second row. We close at half past four.


Many are known to involve a mysterious chapter in the history of the assassination‐a six-day trip that JFK assassin Lee Harvey Oswald paid to Mexico City several weeks before the president's murder, in which Oswald met with Cuban and Soviet spies and came under intensive surveillance by the CIA's Mexico City station. Previously released FBI documents suggest that Oswald spoke openly in Mexico about his intention to kill Kennedy.

Under the 1992 law, millions of pages of other documents about the assassination were made public in the 1990s, and they did reshape the thinking of many historians about JFK's murder. Many of those documents revealed how much information had been withheld by the CIA and FBI over the years that demonstrated how those agencies had bungled intelligence in 1963 that, if acted on, might have prevented the assassination.


Emphasis added



A "bungled intelligence" reminder? Well at least it's not some wild-eyed conspiracy theory. A cover-up supported by 50 years of indisputable supporting evidence is still a cover-up. Lastly, let us not forget it is a Politico article.
Posted by: Besoeker || 10/19/2017 00:00 || Comments || Link || E-Mail|| [93 views] Top|| File under:
Fella arrested 42 times goes on shooting spree, 3 dead in Edgewood, MD
[FOX] EDGEWOOD, Md. - A gunman linked to a shooting that left three people dead and two injured at a business in Harford County, Maryland on Wednesday has now been linked to a later shooting in Wilmington, Delaware, according to officials.

The Harford County Sheriff's Office said 37-year-old Radee Labeeb Prince shot five employees at Advanced Granite Solutions in the Emmorton Business Park in Edgewood, Maryland, killing three and critically injuring two just before 9 a.m.


Honest, gainful employment just really wasn't ever going to work for Radee.


The Wilmington Police Department said Prince is also wanted in a shooting that happened at a car dealership in the 2800 Block of Northeast Boulevard in Wilmington at about 10:45 a.m. Police arrived at that scene and found a man who had been shot twice, but was conscious and alert. The victim, who appeared to suffer non-life threatening injuries, identified Prince as the shooter and said the suspect was known to him.

Wilmington Police Chief Robert Tracy said Prince had "beefs" with the victim. Wilmington police said they spotted Prince in his vehicle and gave chase but lost him. Authorities said Prince has family in the Wilmington area.

Officials said the attack at Advanced Granite Solutions, which was carried out with a handgun, was targeted. The sheriff's office said Prince was an employee at Advanced Granite Solutions for the last four months and said Wednesday was a scheduled work day.
Posted by: Besoeker || 10/19/2017 00:00 || Comments || Link || E-Mail|| [80 views] Top|| File under:
Woman shoots, kills teen who carjacked her son in Clearwater
[TAMPABAY] They met after dusk in the parking lot of a bank for what seemed like a routine transaction.

Louise Ornduff and her son Kalaeb were there to negotiate the sale of a 2016 Nissan Rogue with Lasupta Singletary, 18, and Jernalen Dreshaw Coleman, 17, at the Bank of America at Belcher and Belleair roads, according to Clearwater police.

But instead of a handover of cash for the car, the meeting turned deadly.

The men, armed with guns, demanded the keys to the 2016 Hyundai Veloster that Kalaeb Ornduff, 18, had driven to the bank, police said. As the men drove from the scene, Louise Ornduff fired a shot, hitting Singletary.

Doctors at Mease Countryside Hospital pronounced him dead
He's dead, Jim!
. Though police said Ornduff fired the shot, Coleman of Dade City faces charges of second-degree felony murder and armed robbery. Prosecutors can pursue a felony murder charge against a co-conspirator in Florida when someone dies during the commission of a crime.

What's less clear is what will happen to Louise Ornduff, 36. Police are reviewing details of the case with the Pasco-Pinellas State Attorney's Office to determine whether to bring charges against her. Many details that could determine whether a claim of self-defense is legally sound have yet to be released by

Sherlocks

, citing the open investigation.

"The timeline is going to be critical," Deputy Chief Eric Gandy said during a news conference. "It's important to determine whether the threat existed when the shot was fired."

With the limited information released by police, experts have varying opinions about whether Florida's "stand your ground" law would be applicable.


A routine Public Service Homicide (PSH). She should be reimbursed for ammo, damages to her vehicle, and be given free tickets to the upcoming police holiday ball.



Posted by: Fred || 10/19/2017 00:00 || Comments || Link || E-Mail|| [168 views] Top|| File under:
School Cancels Halloween, Will Celebrate 'Black And Orange' Spirit Day
[BOSTON.CBSLOCAL] The decorations are out and Halloween is two weeks away but there's controversy at Boyden Elementary School in Walpole. The school will not be having its annual Halloween costume parade this year.

"I think it's a lot of political correctness," a Walpole woman said. "I think it's a shame because Halloween is the funnest day of the year next to Christmas for children."

In a message to parents the school principal says, "...the costume parade is out of our ordinary routine and can be difficult for many students. Also, the parade is not inclusive of all the students and it is our goal each and every day to ensure all student's individual differences are respected."

On Friday the school will have a Halloween party after school hours, but the school says Halloween itself will be "Black and Orange" spirit day.

Parents WBZ-TV spoke with are not happy about the decision to cancel the parade.

"We have grand-kids going to Boyden School. Wonderful school," a grandmother of a student said. "The Halloween party should happen on Friday cause all the kids are excited."

"Put a costume on. Parade down the street. Let them have their little time," a Walpole man said. "Why do you have to turn it into something political?"


Posted by: Fred || 10/19/2017 00:00 || Comments || Link || E-Mail|| [68 views] Top|| File under:
China-Japan-Koreas
Hillary Clinton criticizes U.S. policy on North Korea
[WASHINGTONTIMES]
Perennial Presidential Campaigner Hillary Crooked Hillary Clinton
... former first lady, former secretary of state, former presidential candidate, Conqueror of Benghazi, Heroine of Tuzla, formerly described by her supporters as the smartest woman in the world, usually described by the rest of us as The Thing That Wouldn't Go Away...
on Wednesday chastised U.S. policy against
North Korea, calling the rising threats of war "cavalier."

"There is no need for us to be bellicose and aggressive," Mrs. Clinton said at a forum in South Korea,

Rooters

reported.

Although she declined to directly name President Trump, she did say that threats on Twitter were more beneficial to Kim Pudge Jong-un


...the overweight, pouty-looking hereditary potentate of North Korea. Pudge appears to believe in his own divinity, but has yet to produce any loaves and fishes, so his subjects remain malnourished...


than to the U.S.

"Picking fights with Kim Jong-un puts a smile on his face," she said.

Mr. Trump has taken to the social media platform to call out the North Korean leader, referring to him as "little rocket man." He has also said that the U.S. is ready for war if North Korea's threats continue.
Posted by: Fred || 10/19/2017 00:00 || Comments || Link || E-Mail|| [60 views] Top|| File under: Commies
Europe
Why Europe's New Nationalists Love Israel
BLUF:


[PJ Media] The existence and success of the State of Israel changes everything. It is not merely a promise, spiritualized by Christianity into a vision of another life beyond this one, but a living, breathing people that punches above its weight in every field of human endeavor. Perhaps the people of Israel will help fulfill their mission to be a light unto the nations by example. Europe's new nationalists may attempt to emulate Israel not but superceding it or by asserting their claims for election against each other, but by seeking to identify its virtues.
Posted by: Besoeker || 10/19/2017 01:27 || Comments || Link || E-Mail|| [137 views] Top|| File under:
Catalans rally against separatist leaders' detention
[DAWN] Thousands of people

erupted into the streets

of Catalonia on Tuesday after a judge ordered the detention of two separatist leaders, further inflaming tensions over the region's chaotic referendum on splitting from Spain.

Thousands of workers in Barcelona and other cities staged a brief walkout at noon in protest at Monday's move by the National Court in Madrid to keep Jordi Cuixart and Jordi Sanchez behind bars pending investigations into sedition charges.

"Repression is not the solution," protesters shouted as hundreds gathered outside the Catalan regional government offices in central Barcelona. "Now anyone can be put in jail," said Carme Guell, a 62-year-old beautician who joined the walkout as civil servants from nearby regional ministries blocked the street.

Like many who back independence for Catalonia ‐ which is profoundly divided on the issue ‐ Guell said the wealthy northeastern region was "treated like a colony. All our money is taken away, nothing is reinvested here."
Posted by: Fred || 10/19/2017 00:00 || Comments || Link || E-Mail|| [40 views] Top|| File under:
Home Front: Politix
FBI snitch blocked by Obama from testifying before Congress
[Breitbart] An American businessman who went undercover for the FBI was blocked during the Obama administration from telling Congress what he knew about Russia's efforts to influence the Clintons' and Obama administration decisions, according to a report.

Attorney Victoria Toensing, a former Reagan Justice Department official and former chief counsel of the Senate intelligence committee, told The Hill that she is trying to get the Trump administration or the FBI to free her client to talk.

"All of the information about this corruption has not come out," Toensing said.

She said her client possesses "specific allegations that Russian executives made to him about how they facilitated the Obama administration's 2010 approval of the Uranium One deal and sent millions of dollars in Russian nuclear funds to the U.S. to an entity assisting Bill Clinton's foundation."

At the time, Hillary Clinton was secretary of state and serving on the government panel that approved the deal, the lawyer said. Bill Clinton accepted $500,000 Russian speaking fees in 2010 and collected millions more in donations from parties with a stake in the Uranium One deal. The Clintons and the Obama administration have denied that had any influence on the deal.

But Toensing said her client can also testify that FBI agents made comments to him suggesting political pressure was exerted, and that there was specific evidence that could have scuttled approval of the Uranium One deal if it became public.

"There was corruption going on and it was never brought forward. And in fact, the sale of the uranium went on despite the government knowing about all of this corruption. So, he's coming forward. He wants the right thing to be done, but he cannot do it unless he is released from the NDA," she told the outlet.

Via Clarice Feldman:


Hannity: I'll start with you Victoria. This is your client. He wanted to tell Congress about all the Bribery, all the scheming, all the kickbacks, all of the corruption. He had the information, he wanted to tell the story. What happened?

Toensing: Well when he started working for the FBI IN 2009 they had him sign what's called an NDA, a Non-Disclosure Agreement. They never gave him a copy of it and when he went public in 2016, way after all this case stuff was done, the Justice Department under Loretta Lynch, called him and threatened him with his freedom if he violated the NDA. Now I've never heard of an NDA that had a criminal penalty for violation but they won't show him a copy of it, so we decided to go to the members of Congress in the Senate, and I have breaking news for you. While I was in make-up, I got a message from Chairman Grassley asking my client to give them information. Now what this does is set up a Constitutional Issue because the Executive Branch can not say to someone "Don't you give information to the legislature." So It will be a very interesting thing to see how the Justice Department responds.

Hannity: So they have the power to lift that NDA--That would be amazing.
We live in interesting times...
Posted by: badanov || 10/19/2017 00:00 || Comments || Link || E-Mail|| [123 views] Top|| File under:
India-Pakistan
Minibus driver, conductor beat passenger to death in Karachi
[DAWN] KARACHI: A 30-year-old man was beaten to death by the driver and conductor of a minibus in Bahadurabad on Tuesday when the passenger argued with them over bus fare, police said.

The bus driver and conductor have been taken into custody.

The police added that

the dear departed

identified as Abdul Rahman argued with bus conductor Umar Khan of route X-23 over fare when the vehicle was standing near the Bahadurabad roundabout.

The bus driver, Arif Nawaz, intervened and the heated debated turned into a brawl, with the two badly thrashing Abdul Rahman.

The bus conductor was also injured in the fight, the police added. "Rahman sustained serious head injuries which suggested that he was hit on the head multiple times with some heavy metal instrument," said inspector Qamar Zeb Satti, the SHO of the SITE B

cop shoppe

.

"The brawl in Bahadurabad left Abdul Rahman unconscious and conductor Umar Khan injured. The driver panicked and asked other passengers to get out of the vehicle so he could take him to hospital. The driver brought the two injured to Metroville to shift them in a charity organization's ambulance."

The driver, the SHO said, was nervous and used the charity's ambulance to avoid his involvement in transporting them to hospital.

The area police was informed by the charity workers about the injured. The police detained the bus driver. The police later also nabbed
Keep yer hands where we can see 'em, if yez please!
the bus conductor after he was released by the hospital following treatment, he added.

The dear departed

was associated with a private security company.


Posted by: Fred || 10/19/2017 00:00 || Comments || Link || E-Mail|| [44 views] Top|| File under:
Qandeel murder case: Mufti Qavi apprehended, arrested on the way to Jhang
[DAWN] Cleric Mufti Abdul Qavi was enjugged
Book 'im, Mahmoud!
by police on the highway from Multan to Jhang on Wednesday after his application for an extension in his pre-arrest bail in the Qandeel Baloch murder case was rejected, police said.

Mufti Qavi had appeared before a sessions court for the first time in connection with the murder case on Tuesday. Upon his lawyer's request, the court had adjourned the hearing of the case for a day.

The

holy man

had on Wednesday filed for an extension in his pre-arrest bail.

As the hearing began today, District and Sessions Judge Chaudhry Ameer Ahmad Khan reserved his decision on the matter for a few minutes.

However,


by candlelight every wench is handsome...


before the judge could announce his decision, a group of lawyers helped Mufti Qavi escape from the court.

The judge later ruled that the application for an extension in the

holy man

's pre-arrest bail would be turned down.

He also ordered the investigating officer to arrest Mufti Qavi and submit a challan


... list of charges ...


for the Qandeel murder case in the court soon.

Investigating Officer (IO) Noor Akbar had said police would arrest Mufti Qavi and present him in court in compliance with the judge's orders.

Superintendent of Police Cantonment Dr Fahad later confirmed to Dawn that the

holy man

had been arrested on the highway from Multan to Jhang and will be presented in the court on Thursday.

Later, City Police Officer (CPO) Mohammad Saleem dismissed IO Akbar for "poor investigation, favouring Qavi during investigation and helping him flee".

Akbar was also arrested on the CPO's orders.

Change of heart?
While arriving at the court on Tuesday, Mufti Qavi had said that he had presented himself in the court as per orders.

"We will accept whatever decision the judiciary announces," he had said at the time.

Police had included Mufti Qavi's name as a suspect in the murder case of the social media celebrity on the request of her father, Muhammad Azeem, the complainant in the case, who in a statement before the police suspected the

holy man

's possible role in her murder.

Judge Ameer Ahmad Khan last week granted pre-arrest bail to Mufti Qavi shortly after a trial court issued his non-bailable arrest warrants in the Qandeel murder case.


Posted by: Fred || 10/19/2017 00:00 || Comments || Link || E-Mail|| [35 views] Top|| File under: Govt of Pakistan
Who's in the News
33
[untagged]
9
Islamic State
6
Govt of Pakistan
3
Taliban
3
TTP
3
Govt of Iran
2
Hamas
1
Govt of Syria
1
Houthis
1
Narcos
1
Commies
1
Hezbollah
1
Moslem Colonists
1
Sublime Porte
1
Govt of Iraq
Bookmark
E-Mail Me
The Classics
The O Club
Rantburg Store
Comments Spam
The Bloids
The Never-ending Story
Thugburg
RSS Links
Gulf War I
The Way We Were
Bio
Merry-Go-Blog
Hair Through the Ages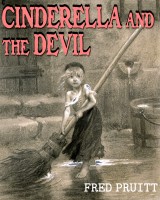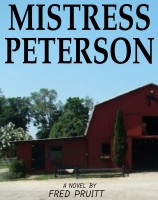 On Sale now!


A multi-volume chronology and reference guide set detailing three years of the Mexican Drug War between 2010 and 2012.

Rantburg.com and borderlandbeat.com correspondent and author Chris Covert presents his first non-fiction work detailing the drug and gang related violence in Mexico.

Chris gives us Mexican press dispatches of drug and gang war violence over three years, presented in a multi volume set intended to chronicle the death, violence and mayhem which has dominated Mexico for six years.
Click here for more information


Meet the Mods
In no particular order...


Steve White
Seafarious
Pappy
lotp
Scooter McGruder
john frum
tu3031
badanov
sherry
ryuge
GolfBravoUSMC
Bright Pebbles
trailing wife
Gloria
Fred
Besoeker



Better than the average link...



Rantburg was assembled from recycled algorithms in the United States of America. No trees were destroyed in the production of this weblog. We did hurt some, though. Sorry.
54.80.236.48