-Lurid Crime Tales-
Strawberry truck caught with $12.7 million in methamphetamine at the border
[Wash Examiner] A truck driver who claimed to be hauling strawberries aboard his tractor trailer from Mexico into the U.S. was arrested Saturday after customs officers stationed at a border crossing found nearly $13 million worth of methamphetamine on board.

The driver, a 42-year-old Mexican man, was flagged down and inspected by a Customs and Border Protection officer working at the Pharr International Bridge.

The truck was directed to the cargo processing center's massive, noninvasive X-ray machine, which CBP uses to scan a vehicle for illegal items without having to open it up. The truck was moved to the cargo processing center's docks where drug-sniffing dogs alerted law enforcement to narcotics.

When the truck was unloaded, CBP officers found 350 packages of methamphetamine that weighed 906 pounds. The meth was worth $12.7 million in street value.

Posted by: Besoeker || 02/20/2019 01:58 || Comments || Link || E-Mail|| [108 views] Top|| File under: Narcos
Cook County State's Attorney Kim Foxx Recuses Self From Jussie Smollett Investigation
h/t Instapundit


Cook County State's Attorney Kim Foxx recused herself from the investigation into the alleged attack into "Empire" actor Jussie Smollett.

First Assistant State's Attorney Joseph Magats will be the acting state's attorney for the matter, a spokesperson said in an emailed statement Tuesday. No further explanation was given as to why Foxx recused herself.

"Out of an abundance of caution, the decision to recuse herself was made to address potential questions of impartiality based upon familiarity with potential witnesses in the case," the spokesperson said in an email.

Chicago police still want to re-interview Smollett about the night he says he was attacked, but it's unclear if or when the "Empire" actor will comply.

Posted by: g(r)omgoru || 02/20/2019 00:51 || Comments || Link || E-Mail|| [80 views] Top|| File under:
New Developments: Smollett threat letter called
[CWBChicago] Two Lakeview brothers who were previously considered "persons of interest" in Smollett's purported attack told police during interrogations last week that Smollett staged the hate crime because he was upset that the threat letter did not get enough attention, ABC7 Chicago reported Monday afternoon. Detectives are investigating their claim.

Meanwhile, the FBI and the U.S. Postal Inspection Service has been quietly working on the origins of Smollett's letter for nearly a month. Giving it far more "attention" than he knew.

Late Monday, CWBChicago received confirmation that the letter case has been before a federal grand jury and multiple subpoenas have been generated over the course of the investigation.

In a conversation on Feb. 8th, before police met with brothers Ola and Abel Osundairo, a leading source within the Smollett attack investigation called the hate crime a "false flag" and said "There is a direct line between (the letter) and (the purported attack)." In the same conversation, the source hinted at what was to come: "This is not a whodunit. It's a how-many-people-dunit."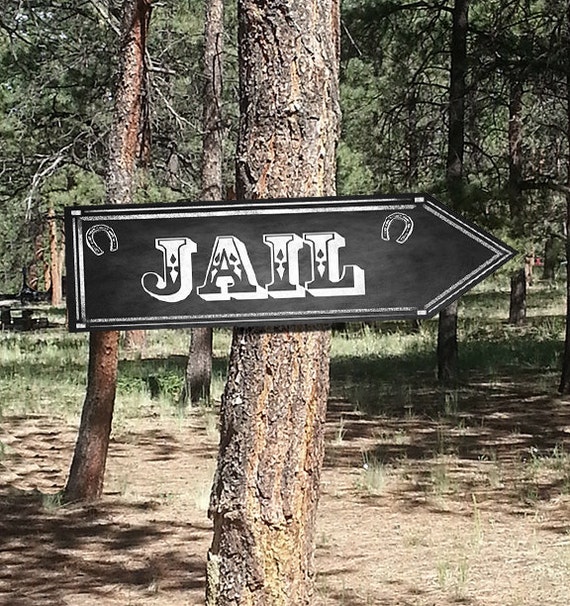 Whoever mailed the letter "made an enormous mistake," we were told. Federal charges were "certain."

A law firm partner who asked not to be identified by name spoke with us about the federal problems ahead for whoever mailed the letter: "If they have Smollett on the letter, he'll be facing 'terroristic hoax' charges, a felony. There may be federal obstruction charges as well."

All in all, the federal legal options are numerous: "If they want to bury him, they can."

Meanwhile, the Osundairo brothers are reportedly holed up in a Chicago hotel with police protection.


CWBChicago has been doing yeoman's work on this...




More, courtesy of Beavis:

Jussie Smollett Was Involved In Creating Racist Letter, Which Later Led To Attack, Sources Say

CHICAGO (CBS) ‐ The two brothers involved in the Jussie Smollett attack told police that Smollett was behind creating a racist letter that was sent to the actor on the set of his show, "Empire," according to two sources with first-hand knowledge of the investigation.

And when that letter did not get a "bigger reaction," Smollett orchestrated the attack a week later with the two men–Ola and Abel Osundairo, sources said. Also Tuesday, sources said the two brothers were seen on a ride share video camera before being dropped off near the location of the attack.



Related: American Thinker - Federal grand jury reportedly already convened, issued multiple subpoenas on Jussie Smollett fake mail threat sent to Fox 1/18/19
Posted by: Anomalous Sources || 02/20/2019 00:00 || Comments || Link || E-Mail|| [88 views] Top|| File under:
Jussie Smollett's 'Empire' scenes cut after attack controversy
[PAGESIX] Scenes featuring Jussie Smollett on the hit TV show "Empire" have been drastically cut amid the whirlwind of controversy surrounding his alleged hate attack, according to a report Tuesday.

The actor, who plays gay singer-songwriter Jamal Lyon on the show, was supposed to have nine scenes and a big musical performance in the second-to-last episode of Season 5, production sources told TMZ.

But five scenes and the musical number have been axed.

Smollett's character is also no longer the focus of his remaining four scenes, which will now feature an ensemble of characters.

The 36-year-old actor is spending far less time on set as a result. He'll be working Friday and possibly Thursday but won't be rehearsing.

"Empire" scriptwriters have been scrambling over the last 24 hours to revise this season's scripts.

Smollett claims he was the victim of a racist and homophobic attack near his reliably Democrat Chicago, aka The Windy City or Mobtown
... home of Al Capone, a succession of Daleys, Barak Obama, and Rahm Emmanuel,...
apartment Jan. 29, but suspicion has since emerged that he paid two friends to help stage the assault.

There's a 50/50 chance that a grand jury will begin weighing an indictment as early as Tuesday, TMZ said. Smollett could be charged with felony filing a false police report.
Posted by: Fred || 02/20/2019 00:00 || Comments || Link || E-Mail|| [56 views] Top|| File under:
-Short Attention Span Theater-
Petition To Sell Montana To Canada For $1 Trillion Goes Viral
File under Reddit Joke Goes Mainstream.

[CBS PITTSBURGH (KDKA)] ‐ An online petition to sell the state of Montana to Canada for $1 trillion has gone viral.

The Change.org petition has more than 8,000 signatures so far.

"We have too much debt and Montana is useless," says the petition. "Just tell them it has beavers or something"

Ian Hammond, the petition creator, wants to sell The Treasure State to the nation's neighbor to the north for $1 trillion to help pay down the national debt.

A lot of Montanans appear okay with the idea.

"This Montanan totally supports the idea," Michelle Erb said.

Others who signed the petition are thinking about moving before the sale takes place.

"If this pans out, I think I'll move to Montana before the transfer takes place," one person who signed the petition wrote.

To see more about the petition, click here.


Photo and a video at link
Posted by: Seeking Cure For Ignorance || 02/20/2019 00:00 || Comments || Link || E-Mail|| [133 views] Top|| File under:
'Cowboy Pinball' game changes tone of 2019 'Bull Bash'
[Owensboro Times] Spectators attending the 2019 "Bull Bash!" held at the Owensboro Sportscenter Saturday night witnessed an event that surprised and shocked many as two men were thrown into the air by a bull during a game titled "Cowboy Pinball." Another man was seen being aggressively pinned against a wall during the event by the same bull.

According to witnesses, the "Cowboy Pinball" game required participants to stand in circles that were drawn for each of the 23 volunteers who signed a waiver beforehand, which warned them of potential injuries, accidents and even death, according to officials who run the event. SEBRA ‐ the company who runs the Bull Bash across the country ‐ refused to share a copy of the waiver with Owensboro Times when one was requested.

Laura Alexander, general manager of the Owensboro Convention Center and Owensboro Sportscenter, said the Sportscenter staff was unaware that the event's producers were playing this game until it was announced Saturday night.
Posted by: Besoeker || 02/20/2019 00:00 || Comments || Link || E-Mail|| [119 views] Top|| File under:
Caribbean-Latin America
Venezuelan soldiers to guard border ahead of aid entry, minister says
That's a good look, Nick. Your military tools stopping aid from coming to your starving sick masses...


[Thomson-Rooters] Venezuelan troops will remain stationed along the country's borders to prevent territorial violations, the defense minister said on Tuesday, ahead of the opposition's plan to bring in humanitarian aid to alleviate an economic crisis.

President Nicolas Maduro has rejected offers of foreign food and medicine, denying there are widespread shortages and accusing opposition leader Juan Guaido of using aid to undermine his government in a U.S.-orchestrated bid to oust him.

Guaido has said that aid will enter Venezuela from neighboring countries by land and sea on Saturday. The United States has sent tons of aid to Colombia's border with Venezuela, but Maduro has refused to let it in.

In comments broadcast on state TV, Defense Minister Vladimir Padrino said the opposition would have to pass over "our dead bodies" to impose a new government. Guaido, who has invoked the constitution to assume an interim presidency, denounces Maduro as illegitimate and has received backing from some 50 countries.

U.S. President Donald Trump on Monday warned members of Venezuela's military who remain loyal to Maduro that they would "find no safe harbor, no easy exit and no way out."

"You'll lose everything," Trump told a crowd of Venezuelan and Cuban immigrants in Miami.

Venezuelan authorities have closed the maritime border with the Dutch Antilles, a regional navy chief told Reuters on Tuesday, preventing boats and aircraft from arriving from the islands of Aruba, Curacao and Bonaire.

Vice Admiral Quintero Martinez did not give a reason for the closure, though Venezuela's opposition have said they plan to bring humanitarian aid into the country from Curacao on Saturday, which Maduro's government has pledged to block.
Posted by: Frank G || 02/20/2019 06:24 || Comments || Link || E-Mail|| [52 views] Top|| File under: Commies
That USAF RC-135 Rivet Joint Caribbean Spy Flight Was Far More Common Than Most Think
[WarZone] For weeks now, Venezuela has been in the grips of a political battle between President Nicolás Maduro and opposition leader Juan Guaido, who the United States and dozens of other countries have recognized as the country's legitimate head of state.

The plane spotting community is now among those intently watching the situation for signs of curious air traffic, or a potential U.S. military intervention. So, it certainly turned heads when a U.S. Air Force RC-135V Rivet Joint spy plane made an unusually public appearance recently in the Caribbean Sea. But Rivet Joint missions in the region are more common than many people might know and this sortie may not necessarily have been related to the crisis in Venezuela at all.

Expert military aviation tracker and friend of The War Zone @aircraftspots was first to notice the RC-135V, serial number 63-9792, using the callsign Gismo 84, in the Caribbean on Feb. 14, 2019. The airliner-sized intelligence gathering platform subsequently linked up with a KC-10A Extender tanker, Spur 57. This isn't uncommon for Rivet Joint flights, which can be many hours long as the planes fly long tracks close to target areas gathering valuable intelligence.
Posted by: Besoeker || 02/20/2019 03:06 || Comments || Link || E-Mail|| [131 views] Top|| File under:
Venezuela shuts border with Caribbean islands ahead of aid efforts
PUNTO FIJO, Venezuela (Reuters) - Venezuela on Tuesday shut the maritime border with nearby Dutch Caribbean islands ahead of an opposition effort to bring in humanitarian aid from foreign territories including neighboring Curacao despite the protests of President Nicolas Maduro.

Maduro has rejected offers of foreign aid, denying there are widespread shortages and insisting that the country's economic problems are the result of sanctions by Washington.

Opposition leader Juan Guaido, who has been recognized by dozens countries as the legitimate head of state, has said that food and medicine provided in part by the United States will enter Venezuela by land and sea on Saturday.

The closure blocks movement of boats and aircraft between the western Venezuelan coastal state of Falcon and the islands of Aruba, Bonaire and Curacao, said Vice Admiral Vladimir Quintero, who heads a military unit in Falcon. He did not provide a reason.
Posted by: Besoeker || 02/20/2019 00:00 || Comments || Link || E-Mail|| [58 views] Top|| File under: Commies
Europe
German Poll Shows Germans Stunningly Anti-American, 85% negative, over half prefer China and Russia
[TranslateTheWeb] More than four-fifths of the respondents (84.6 percent) rate the German-American relationship as negative or very negative. Only 10.4 percent find it very positive or rather positive. A clear majority (57.6 percent) argues for a greater distance between Germany and the United States. Only 13.1 percent want a closer approach; 26 percent want to keep the current arrangement. ...

Almost half of respondents (42.3 percent) consider China a better partner for Germany than the US. Conversely, only 23.1 percent believe that the US is a more reliable partner than China. ...

[Concerning Germany's current foreign policies,] only 18.6 percent see a positive impact, 34 percent a negative. ...

Asked about the currently most dangerous global trouble spots, only 1.9 percent of the respondents named the expansion of the Russian zone of influence. The growing influence of China is seen by 2.2 percent as the biggest threat. ...

This poll shows that today's German Government does not represent the German public ‐ at least not on these central issues of German foreign and national-security policies. One may say the same thing about the US: that its Government does not represent its public (on practically everything, actually).


Someone tell me why we're allied with them again? They're a bunch of ungrateful jerks who gleefully take advantage of the free security we provide while shitting all over the fact that we provide it. USA out of NATO, USA out of Europe. If we have to pay to have allies who hate us, then fuck them.
Posted by: Herb McCoy || 02/20/2019 00:00 || Comments || Link || E-Mail|| [221 views] Top|| File under:
Great White North
Netflix Toronto production hub to create 1,850 jobs annually
TORONTO (Reuters) - Netflix Inc said on Tuesday it is creating a production hub with two studios in Toronto that is expected to create 1,850 jobs per year.

Netflix will lease Cinespace Studios, a Toronto-based film studio comprising four sound stages, office space and support space that measures 164,000 square feet, and Pinewood Toronto Studios, which measures 84,850 square feet, the streaming company said in a statement.

It did not disclose the size of its latest investments or the duration of the leases.

In October 2017, Netflix secured government approval to start a C$500 million ($377 million) production unit in Canada, in its first such unit outside the United States.

Netflix leases British Columbia-based Martini Film Studios, along with other sites in Canada like Calgary and Montreal on a production-by-production basis.

The Toronto studios will work on production for upcoming series and films like horror anthology series "Guillermo del Toro Presents Ten After Midnight" and the film "Let It Snow."


Posted by: Besoeker || 02/20/2019 00:00 || Comments || Link || E-Mail|| [55 views] Top|| File under:
Government
Ben Carson Finds $516.4 Billion in 'Mismanaged' Obama Dollars – Media Blackout
[NWO Report] The result of a new, independent audit of the last years of President Obama's term, 2015 and 2016 ‐ show an almost criminal attempt to cover-up gross mismanagement of funds and a wealth of errors.

Thetruthdivision.com reports: Here's what Audit Report 2017-FO-0005, released Wednesday, notes:

"The total amounts of errors corrected in HUD's notes and consolidated financial statements were $516.4 billion and $3.4 billion, respectively.

There were several other unresolved audit matters, which restricted our ability to obtain sufficient, appropriate evidence to express an opinion."

That is a lot of waste, fraud, and abuse.

The audit continues, noting exactly why they made a "check-up" of the department:

"Our objective was to express an opinion on the fairness of HUD's consolidated financial statements in accordance with U.S. generally accepted accounting principles (GAAP) applicable to the Federal Government. This report presents our reissued independent auditor's report on HUD's fiscal years 2016 and 2015 (restated) consolidated financial statements, including an update to our report on HUD's internal controls."

You can see the entire audit here.
Posted by: Besoeker || 02/20/2019 07:43 || Comments || Link || E-Mail|| [124 views] Top|| File under:
U.S. agency to cancel $929 million in California high-speed rail funds
(Reuters) - The U.S. Transportation Department said on Tuesday it will cancel $929 million in federal funds awarded by the Obama administration for a California high-speed rail project and is "actively exploring every legal option" to seek the return of $2.5 billion the state has already received.

California Governor Gavin Newsom said last week the state will dramatically scale back a planned $77.3 billion high-speed rail project that has faced cost hikes, delays and management concerns, but will finish a smaller section of the line.

The Transportation Department's Federal Railroad Administration said in a letter it wanted to halt funding because the state had "failed to make reasonable progress." It cited Newsom's announcement to scale back the project.

Newsom, in a statement, linked the Trump administration action to California leading 15 other states in challenging what he called "the President's farcical 'national emergency,'" to obtain funds for building a wall along the U.S.-Mexico border.

"This is California's money, and we are going to fight for it," Newsom said of the rail funds.



Related: AP - Trump wants California to pay back billions for bullet train
Posted by: Besoeker || 02/20/2019 02:22 || Comments || Link || E-Mail|| [115 views] Top|| File under:
Home Front: Culture Wars
Covington Catholic Teen Sues The Washington Post for $250 Million
h/t Instapundit


[DailyBeast] Nick Sandmann, the Kentucky high school student at the center of a viral confrontation with a Native American elder in front of the Lincoln Memorial last month, has filed a $250 million defamation lawsuit against The Washington Post. According to a press release from the law firm Hemmer, DeFrank, and Wessels, the suit alleges that the Post "ignored basic journalist standards" and waged "malicious attacks" on Sandmann by "falsely accusing him" of instigating the tense standoff with Phillips. The lawsuit claims the Post's coverage "caused permanent damage to [Sandmann's] life and reputation" because the paper "wanted to advance its well-known and easily documented, biased agenda against President Donald J. Trump" by targeting Trump supporters. The suit further claims the newspaper published "False and Defamatory Accusations," proving itself to be a "loud and aggressive bully with a bully pulpit." Sandmann and his attorneys seek $50 million in compensatory damages and $200 million in punitive damages to "teach the Post a lesson it will never forget." The suit also notes that $250 million is the same amount Amazon founder Jeff Bezos bought the newspaper for in 2013.


Pocket change for Mr. Bezos, perhaps, but meaningful to everybody else threatened by similar law suits.
Posted by: g(r)omgoru || 02/20/2019 00:59 || Comments || Link || E-Mail|| [184 views] Top|| File under:
India-Pakistan
Detecting slavery from space - Brick Kilns in India

Doreen Boyd remembers the first time she saw a hint of slavery from space. A satellite image from 2017 of Rajasthan state in India showed a brown oval that looked like a dusty high school track. But it was nothing so innocuous: She knew it was a brick kiln, one of tens of thousands across South Asia that are often run on forced labor. Boyd, director of the data program at the Rights Lab at the University of Nottingham in the United Kingdom, realized such imagery could help her tally the kilns, enabling organizations on the ground to target slaveholders at the sites. "You can't see slavery directly, but you can infer it," she says.

A surge in the number of Earth-observing satellites, along with improvements in algorithms that can interpret the deluge of data they provide, are putting modern slavery under a spotlight. This week, at a conference in New York City sponsored by the United Nations University (UNU), computer scientists, slavery experts, and policy strategists presented the latest efforts in their fields and brain-stormed ways to work together. "We're doing team science," says Austin Choi-Fitzpatrick, an expert in peace studies at the University of San Diego in California who has interviewed slaveholders at kiln sites like those the Rights Lab studies from space.

Some 40.3 million people are held in bondage today, according to the latest estimates from the Inter-national Labor Organization, headquartered in Geneva, Switzerland. But finding them is hard. "People affected by this are often hidden from the gaze of the state," says James Cockayne, director of UNU's Centre for Policy Research in New York City, who helped organize the conference. Boyd estimates, however, that one-third of all slavery is visible from space, whether in the scars of kilns or illegal mines or the outlines of transient fish processing camps.
Posted by: 3dc || 02/20/2019 06:40 || Comments || Link || E-Mail|| [88 views] Top|| File under:
Indian police complicit in killings by cow vigilante groups: Human Rights Watch
[DAWN] Indian police are often complicit in killings carried out by cow vigilante groups, Human Rights Watch said on Tuesday, calling on authorities to take tougher action to halt lynchings.

The slaughter of cows ‐ revered by Hindus ‐ is a powder-keg issue in secular India. Men accused of killing or trading in cattle have increasingly been targeted since the Hindu nationalist government came to power in 2014.

Critics have accused Prime Minister Narendra Modi's governing party of pandering to fringe groups to win votes.

Read: Holy cows and Hindu crusaders cloud Modi's Indian reform drive

"Calls for cow protection may have started out as a way to attract Hindu votes, but it has transformed into a free pass for mobs to violently attack and kill minority group members," said Meenakshi Ganguly, South Asia director at Human Rights Watch (HRW).

"Indian authorities should stop egging on or justifying these attacks, blaming victims, or protecting the culprits," Ganguly said.

At least 44 people were killed in such attacks between May 2015 and December last year, the report said.

Thirty-six of the dead were

Moslem

s and in almost all cases, police initially stalled investigations, ignored procedures, or were complicit in the killings and cover-ups, HRW alleged.


Posted by: Fred || 02/20/2019 00:00 || Comments || Link || E-Mail|| [75 views] Top|| File under:
Olde Tyme Religion
Liberal Lutheran pastor melts purity rings into vagina sculpture, presents it to Gloria Steinem
[The Christian Post] Liberal Lutheran Pastor Nadia Bolz-Weber unveiled a sculpture of a vulva made entirely of old purity rings to protest evangelical purity culture and presented it to pro-abortion second-wave feminist Gloria Steinem.

Bolz-Weber, the founding pastor of Denver's House for All Sinners and Saints, showed off the sculpture ‐ which was made by melting down the old jewelry ‐ during the 2019 Makers Conference last week.

"Every single thing and person that seemed so powerful and inescapable, I name them and then I just go 'footnote,'" Bolz-Weber told conference attendees. "I mean, seriously, Pontious Pilate? He's a footnote. Your bully from middle school? Footnote. Your depression? Footnote. Your s----y boss? Footnote. All of those things are very real, and the harm that they have on us and the world is also real."

"But to me, the whole point of having faith is it allows us to believe in a bigger story than the one we tell ourselves. Those purity rings are a footnote," she declared, unveiling the sculpture.

"The [rings] we couldn't melt down spell out the word 'freedom' and were woven into this heart," Bolz-Weber said, gesturing toward the sculpture.

"Isn't it amazing?" she said while presenting the sculpture to Steinem amid audience applause.


Posted by: Besoeker || 02/20/2019 00:00 || Comments || Link || E-Mail|| [119 views] Top|| File under:
Science & Technology
Scientists Produce Rigorous Study of Why Grapes Spark in the Microwave
A paper published Monday in a well-known science journal begins with the following sentence: "It is a truth universally acknowledged that a pair of grape hemispheres exposed to intense microwave radiation will spark, igniting a plasma." A universally acknowledged truth indeed... but what causes this microwave marvel?

If you're not familiar, putting grapes into a microwave to make sparks has become a popular YouTube trick. This new research from Canadian scientists shows that worthwhile advances can come from anywhere, even by studying something sort of silly.

"This is a regime that hasn't been significantly studied before," one of the paper's authors, Pablo Bianucci from Concordia University in Montreal, told Gizmodo.

The trick usually shows two grape halves connected by a thin sliver of skin. After a few seconds of being microwaved, they begin to spark. Though various explanations exist online, researchers wanted to study the phenomenon more rigorously.

The researcher imaged both sliced grapes and hydrogel beads‐made from a material that absorbs lots of water‐as they sparked in the microwave. They realized quickly that the grape skin wasn't required in order to get the sparks, as evidenced by the sparking in the hydrogel beads, held together only by their weight and the shape of the dish they sat in, according to the research published in the Proceedings of the National Academy of Sciences.

The specific geometry of two touching water-filled circular objects in an electromagnetic field creates resonances concentrated at the point where the spheres or half-spheres intersect. This becomes a very small hotspot with a high energy density, enough to create plasma out of the ions in the region where the objects touch.

Is the research worth publishing in a journal as high-profile as PNAS? The paper's editor, University of Illinois chemistry professor Catherine Murphy, certainly thought so. "The fact that they were rigorous enough to pass through the process of peer review is a testament that they're doing a good job on the technical end," she told Gizmodo.

But the paper is far more than a gimmick, Murphy said. This sort of research on directed energy could find important use in other directed-energy systems, such as explosives or high-intensity laser pulses. Additionally, the paper presents a way to image electric fields in these sorts of physical setups, and could lead to advances in photonics more generally.

Plenty of quirky things could yield useful scientific results if you apply rigorous thinking and conduct a well-thought-out experiment, as demonstrated by this work. Also, so we're clear: If you accidentally burn your house down microwaving grapes, it's not my fault.
Posted by: JohnQC || 02/20/2019 08:09 || Comments || Link || E-Mail|| [51 views] Top|| File under:
Science
Let's Take a Trip in My Airship
[TheDrive] Who needs the Concorde, anyway? On Monday, somewhere over norther Pennsylvania, a Virgin Atlantic-flown Boeing 787 Dreamliner traveling from Los Angeles to London managed to go where few commercial planes have gone before: to a speed of 801 miles per hour.

As The Washington Post brought to light, pilots and aviation nerds were a-twitter about the Boeing's speed last night, taking to journalism's favorite social medium to broadcast their delight at seeing the giant numbers appear.

There is, of course, a catch: that 801-mph Vmax was the plane's ground speed, or the rate at which it was passing over the chilly landscape of PA below. As far as the 787 was concerned, however, it was still well within the performance envelope it was designed for, zipping along close to its established cruising speed of around 560 miles per hour.

How? It's a matter of airspeed versus groundspeed, of course.

Groundspeed, as it sounds like, is how fast a plane appears to be traveling from the vantage point of an observer on the solid, unmoving ground below. If you were the Flash and wanted to keep pace with the 787 above you yesterday, you'd have to be running along at 801 miles per hour to match it. Airspeed, on the other hand, is how fast a plane is traveling compared to the air around it‐for example, how fast it might look to a balloon floating along in the same air. In the case of yesterday's speeding Dreamliner, that wind was a jet stream current flowing from west to east at faster-than-normal speeds; as The Washington Post pointed out, a weather balloon lofted from central Long Island's Upton, New York clocked the jet stream yesterday at a record 231 miles per hour. With wind that strong at the aircraft's back, even a 225-ton 787-9 can pick up a nice speed boost‐in this case, enough to push it to speeds never before seen for its type, at least from the ground.

So from the perspective of the FAA's ground-based tracking systems, the Virgin Boeing would seem to be going supersonic over the Northeast, while the passengers and crew would have felt as though their plane was cruising along at a nice happy Mach 0.85 or so. Until, that is, they landed at London Heathrow's Terminal 3 at 8:22am local time Tuesday, 48 minutes ahead of schedule.

Posted by: Deacon Blues || 02/20/2019 00:00 || Comments || Link || E-Mail|| [80 views] Top|| File under:
Who's in the News
44
[untagged]
6
Islamic State
4
Commies
2
Hamas
1
Govt of Iran
1
Narcos
1
Taliban
1
Sublime Porte
1
Moslem Colonists
1
Jundullah
1
Fulani Herdsmen (Boko Haram)
1
Govt of Pakistan
1
Govt of Pakistain Proxies
1
Govt of Syria
Bookmark
E-Mail Me
The Classics
The O Club
Rantburg Store
The Bloids
The Never-ending Story
Thugburg
RSS Links
Gulf War I
The Way We Were
Bio
Merry-Go-Blog
Hair Through the Ages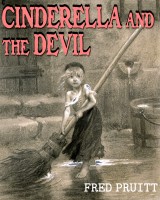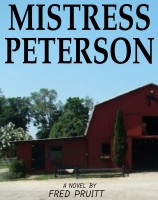 On Sale now!


A multi-volume chronology and reference guide set detailing three years of the Mexican Drug War between 2010 and 2012.

Rantburg.com and borderlandbeat.com correspondent and author Chris Covert presents his first non-fiction work detailing the drug and gang related violence in Mexico.

Chris gives us Mexican press dispatches of drug and gang war violence over three years, presented in a multi volume set intended to chronicle the death, violence and mayhem which has dominated Mexico for six years.
Click here for more information


Meet the Mods
In no particular order...


Steve White
Seafarious
Pappy
lotp
Scooter McGruder
john frum
tu3031
badanov
sherry
ryuge
GolfBravoUSMC
Bright Pebbles
trailing wife
Gloria
Fred
Besoeker
Glenmore
Frank G
3dc
Skidmark
Alaska Paul



Better than the average link...



Rantburg was assembled from recycled algorithms in the United States of America. No trees were destroyed in the production of this weblog. We did hurt some, though. Sorry.
34.203.28.212