-Lurid Crime Tales-
200+ Violent Rioters INDICTED on FELONY Rioting Charges
[GP] Early Wednesday morning (EST) CNN reported that so far a total of 214 violent rioters have been indicted on felony rioting charges.

A total of 214 people have been indicted so far on felony rioting charges in connection with the Inauguration Day protests in downtown Washington.

On the morning of January 20, protests over Donald Trump's inauguration turned violent when black-clad "anti-fascist" protesters smashed storefronts and bus stops, hammered out the windows of a limousine and eventually launched rocks at a phalanx of police.

Officers responded by launching smoke and flash-bang devices into the street to disperse the crowds. Six police officers were injured and 230 protesters were arrested that day.

A felony rioting charge carries a maximum of 10 years in prison and a fine of up to $25,000.

Earlier this month we reported on the 231 far left thugs arrested during the Inauguration day riots in Washington DC. On Wednesday they were indicted.

The Gateway Pundit was one of the only news outlets that reported the attack from the violent rioters was planned by domestic terrorist Bill Ayers who just happens to be good friends with Barack Obama.
Posted by: Besoeker || 02/22/2017 04:25 || Comments || Link || E-Mail|| [48 views] Top|| File under:
Update: Congressional Computer Admins In Criminal Probe Owed Money To Hez-Connected Fugitive
[Daily Caller] Congressional aides suspected of criminally misusing their access to House computer systems owed $100,000 to an Iraqi politician who is wanted by U.S. authorities and has been linked to Hezbollah, the Iranian-backed Middle Eastern terrorist outfit.

Imran Awan and four of his relatives were employed as information technology (IT) aides by dozens of House Democrats, including members of the intelligence, foreign affairs and homeland security committees. The aides' administrator-level IT access was terminated earlier this month amid a criminal probe by U.S. Capitol Police of a suspected security breach, including an off-site server housing congressional data.

The Daily Caller News Foundation Investigative Group has reported that while working for Congress, the Pakistani brothers controlled a limited liability corporation called Cars International A (CIA), a car dealership with odd finances, which took‐and was unable to repay‐a $100,000 loan from Dr. Ali Al-Attar.
Posted by: Besoeker || 02/22/2017 03:58 || Comments || Link || E-Mail|| [46 views] Top|| File under: Hezbollah
Surgeon lets a growling COYOTE into his office. Briefly.
- A coyote chased a doctor out of his office in Mount Pleasant, South Carolina


- Dr. Steve Poletti was going to work when the animal followed him on Wednesday

- He first thought it was a dog but realized it was a coyote when it bared its teeth

- The spinal surgeon was told he would have to hire a trapper to catch the animal


Posted by: Blossom Unains5562 || 02/22/2017 00:00 || Comments || Link || E-Mail|| [43 views] Top|| File under:
'White people shouldn't breed': Racist attacker spits in baby's face
[RT] A racially-motivated attacker spat into the face of a nine-month-old baby, shouting "white people shouldn't breed" at her mother, a court has heard.

Rezzas Abdulla approached Rebecca Telford while she was taking her baby Layla-Jean for a stroll in a pram in South Shields last January.

Prosecutor Emma Dowling told Newcastle Crown Court: "He lent into the pushchair and spat into the face of her daughter. As he did so, he shouted or said 'white people shouldn't breed.'"

When Telford confronted Abdulla, he told her to "shut the f*** up" and walked off, according to the Daily Mail.

The baby was said to have been covered in saliva. The spit had been "sprayed around" the baby's face and a shocked passer-by gave Telford a tissue so that she could clean her baby up.

The court heard that Layla-Jean, now almost two, was taken to the doctor for tests after the attack due to fears that she could have contracted TB.

In a victim impact statement, Rebecca told police: "I am completely disgusted and distressed that a grown man, regardless of race or religion, would spit on a defenseless baby in a completely unprovoked attack. If he had just walked by I would not have even noticed him, there was no eye contact and no words had been exchanged. I had never seen him before."

Abdulla, who has two previous convictions for race-hate attacks on white women, was later tracked down through CCTV.

On Tuesday, he was convicted of racially aggravated common assault after a trial at South Tyneside Magistrates' Court, which he did not attend.

Abdulla was sentenced to eight months imprisonment, suspended for 18 months, with rehabilitation and mental health treatment requirements.

Since last January's attack, Abdulla has spent time receiving psychiatric treatment in hospital. The judge said "society in general" would be better served if Abdulla was allowed to continue his psychiatric treatment program.
Posted by: Fred || 02/22/2017 00:00 || Comments || Link || E-Mail|| [65 views] Top|| File under:
-Short Attention Span Theater-
Sporting Classics Daily - Best commercial ever (Short Video)
People wait all year for the Super Bowl's commercials, but we're guessing that nothing in this year's Falcons/Patriots matchup will hold a candle to this eye-capsule ad. This particular one netted 15.4 million views in just 24 hours!
Posted by: Besoeker || 02/22/2017 00:00 || Comments || Link || E-Mail|| [41 views] Top|| File under:
Africa Subsaharan
Gambia: Police arrest former president's spy chief
[AA.TR] Gambia
... The Gambia is actually surrounded by Senegal on all sides but its west coast. It has a population of about 1.7 million. The difference between the two is that in colonial days Senegal was ruled by

La Belle France

and The Gambia (so-called because there's only one of it, unlike Guinea, of which there are the Republic of Guinea, Equatorial Guinea, Guinea-Bissau, New Guinea, the English coin in circulation between 1663 and 1813, and Guyana, which sounds like it should be another one) was ruled by Britain...
n police have enjugged
Don't shoot, coppers! I'm comin' out!
the former head of the National Intelligence Agency, an institution accused of enforced disappearances and killings under former President Yahya Jammeh.

"We have arrested Yankuba Barjie, former director of NIA, and Sheikh Omar Jagne, director of operations. Investigations are ongoing," Gambia police spokesperson Foday Conta confirmed to Anadolu Agency Tuesday.

Conta said investigations are ongoing and that the duo have yet to be charged though the arrests were made on Monday evening.

Jammeh, who ruled Gambia with an iron fist for decades, lost his reelection bid to former property developer Adama Barrow in last December's presidential elections.

This is the first high-profile arrest of former members of the previous regime since their surprise election triumph.

Two weeks ago Gambia police chief Yankuba Sonko told Anadolu Agency that the small nation's Interior Minister Mai Fatty has issued a directive to probe the cases of missing people in the country.
Posted by: Fred || 02/22/2017 00:00 || Comments || Link || E-Mail|| [19 views] Top|| File under:
Caucasus/Russia/Central Asia
9 Ukrainian soldiers wounded in separate incidents


A total of nine Ukrainian soldiers were wounded in separate incidents in the Donetsk region Tuesday, according to Ukrainian news reports.

According to a report in lb.ua quoting the Ukrainian ministry of defense, two soldiers were wounded in a Russian backed rebel artillery attack near Butovka mine near the Ukrainian-held side of Donetsk.

The remaining seven wounded Ukrainian soldiers were hurt in a bombing of a truck near Lebedinsky.

According to the lb.ua article, rebel forces attacked Ukrainian positions in Donetsk and Lugansk. Rebel forces fired 120mm mortars at Ukrainian positions in Novotroitskoye, which is near Mariupol on the coast of the Sea of Azov.

Both 120mm and 82mm mortars were used against Ukrainian positions near western Donetsk city, near Novoluganskiye, Avdievka and Zaistevo. An anti tank guided missile was used against Ukrainian forces on the front line in Lugansk.

According to the Donetsk ministry of defense, Ukrainian forces hit rebel positions Monday night to Tuesday morning using 82mm and 120mm mortar fire as well as RPG rockets, hitting Yasinovataya and Gorlovka. In the south near Mariupol, Ukrainian artillery hit rebel positions near Dokuchaevsk, Saganka and Novoazovskiy.

Rebel media also claimed that Ukrainian artillery damaged seven residences in Elenovka, which is southwest of Donetsk city. A residence in Dokuchaevsk was damaged by Ukrainian artillery fire.
Posted by: badanov || 02/22/2017 00:00 || Comments || Link || E-Mail|| [19 views] Top|| File under:
Dagestani ex-cop accused of murdering four to create zombie slaves
[Daily Mail] A former Dagestani police officer has been accused of killing four homeless people and attempting to resurrect them as 'zombies' during occult rituals in a Russian forest.

Arsen Bairambekov allegedly lured the vagrants with free booze to a makeshift altar and bonfire in woodlands in Verkhnyaya Pyshma at night-time. He sacrificed his victims then attempted to turn them into 'zombies' according to testimony before a Russian court.

After the sacrificial killings Bairambekov buried the four corpses and was said to have returned 'some time later' in a bid to unleash his occult powers through further rituals. Investigators said, "He tried to bring the dead back to life then turn them into zombies. However, all his attempts were futile."


Dead they were. Dead they remain.


Originally a police officer based in Dagestan, Bairambekov moved to Verkhnyaya Pyshma, 900 miles east of Moscow, where the killings took place in 2014. Bairambekov is also facing charges for two contact killings carried out on businessmen in 2002 and 2010 and for illegal circulation of firearms.

The Investigative Committee of Russia said that Bairambekov underwent three psychiatric evaluations and was deemed fit to stand trial.


"He's nuts, yer honor, but not that nuts!"


According to an unconfirmed report, Bairambekov had a female accomplice who is being investigated separately. The report also says he has struck a plea deal with police officers to serve no more than 12 years if found guilty.
Posted by: ryuge || 02/22/2017 00:00 || Comments || Link || E-Mail|| [19 views] Top|| File under:
China-Japan-Koreas
China Stole Our Actual Factory Tooling for Building F-22 Raptors
by Lone Ranger

Watch the 5 minute and 20 second video at https://youtu.be/yAlS7-t96KE

First (minor) observation: the "ANONYMOUS" narrator reading the script.

Then ‐ note the story from 1:39 to 2:48.

Then think back to when you first heard about this same scandal. What's that? You never heard about it either? Hmmmmm.

As the narrator recites earlier in the piece, the F-22 Raptor was simply unmatched for its stealth, speed, maneuverability, altitude, and sensors.

Yet, via a masterful series of chess moves someone managed to:

1. Get all critically sensitive manufacturing technology isolated, with both the physical tooling, and matching detailed instructions for manufacturing, co-located IN SHIPPING CONTAINERS.

2. Ensure that no one was effectively watching those containers.

3. STEAL the friggin' containers and ship them to ......... China

4. Delay the discovery of the theft.

5. Once the theft was discovered, BURY that revelation so that hardly anyone heard about it

We can't build any more F-22 Raptors because we GIFTED all of the most sensitive manufacturing technology to China (with bows on it). US taxpayers (as usual) funded China's development of it Chengdu J-20 (or, possibly, Russia's PAK-FA).

Then try Googling "theft of sensitive tooling for F-22 Raptor" ‐ and all you come up with is articles about China "hacking" our technology.

When you "hack" someone's "technology", you get it ‐ but they still have it, as well. This was not a "hack" ‐ copying some plans. This was systematically stealing our entire factory, such that we cannot make the critical parts of our own plane anymore ‐ but THEY can!!!
Posted by: Lone Ranger || 02/22/2017 00:00 || Comments || Link || E-Mail|| [87 views] Top|| File under: Commies
The Grand Turk
Turkey Kurdish party co-leader given 5-month jail sentence
[AlAhram] A Turkish court on Tuesday ordered the co-leader of the pro-Kurdish Peoples' Democratic Party (HDP) Selahattin Demirtas to serve five months in jail, in the latest legal blow to the politician.

Demirtas has been held in jail since November on charges of links to the outlawed Kurdistan Workers' Party (PKK) and making terror propaganda on their behalf.

If found guilty in that case, he risks up to 142 years in jail.

In a separate case, a court in the eastern city of Dogubayazit convicted Demirtas of denigrating the Turkish state and its institutions and sentenced him to five months in jail, state media said.

Demirtas is currently being held at a prison in Edirne, in northwest Turkey, far from the southeastern heartland of the Kurdish movement.

In a separate development, Turkish authorities on Tuesday stripped the other co-leader of the HDP, Figen Yuksekdag, who is also held in jail, of her parliamentary seat.

The move was based on a 2013 conviction for "terror propaganda" which was validated by the top court of appeals in 2016.

According to the Anadolu news agency, the validated conviction was read out by the deputy speaker in the plenary session, which is enough for an MP to lose their seat.

The move means that the number of HDP MPs in the Turkish parliament has now fallen to 58, Anadolu said.

Demirtas and Yuksekdag are among a dozen HDP MPs being held in prison ahead of trial on charges of links with the PKK after being detained last year.

The European Union


...the successor to the Holy Roman Empire, only without the Hapsburgs and the nifty uniforms and the dancing...


has expressed anger over their detention, calling on Turkey to abide by its obligations under the rule of law.

HDP MP Ahmet Yildirim said that the decision over Yuksekdag "violated the Turkish constitution", asking why the move did not come immediately after the verdict was approved by the appeals court five months ago.
Posted by: trailing wife || 02/22/2017 00:00 || Comments || Link || E-Mail|| [14 views] Top|| File under: Sublime Porte
Government
Open-ended deployment: USN's LCS crew marooned in Singapore
The embarked crew of the littoral combat ship Coronado, forward deployed to Singapore, was supposed to be home for Thanksgiving after a four- or five-month tour. But now the crew has been on board and overseas for eight months and there is no end in sight.

About 70 sailors compose Crew 204, which deployed in June for the Rim of the Pacific exercise and to replace the LCS Fort Worth at Changi Naval Base. But once the Coronado and her crew arrived in Singapore, the Navy's top Surface Warfare Officer announced a sweeping overhaul to the LCS program's training standards that was spurred by a string of accidents, some of which were caused by crew errors.

The shakeup has delayed getting the Coronado's replacement crew qualified and could extend the ship's deployment length to as long as a year, according to two family members who spoke to Navy Times. That would be one of the longest Navy deployments in decades. The fact that nobody knows exactly when it will end has eroded crew morale and put an enormous strain on families. Both family members, who spoke to Navy Times on condition of anonymity to avoid consequences for their loved ones, said the uncertainty had tanked the morale of the crew.

A main factor driving Crew 204's open-ended deployment is the delay in getting a new crew qualified to replace them after a change in training standards. Qualifying under the new training standards requires some underway time. And to get underway, the crew, which will be Crew 203, needs a ship and for now all the trimaran LCS-2 variant ships are either in overhaul or undergoing repairs. Officials told Navy Times that the replacement crew should be training on the LCS Independence, but that ship is in need of engine repairs and is not immediately available.

Navy officials say Crew 204's open-ended deployment is an unintended consequence of the complete reorganization of the LCS program's manning program that was triggered last year by a spate of LCS engineering problems, including breakdowns on the Freedom and the Fort Worth caused by crew errors.

In a December statement, SURFPAC spokesman Cmdr. John Perkins told Navy Times that the crew would be rotated home once its replacement is fully trained, but the word on the Coronado's deckplates is that their replacements aren't that close.

"They were being told April, now they are being told mid-to-late May," one of the family members said. "Truth seems to be that the replacement crew has made little-to-no progress."
Posted by: Pappy || 02/22/2017 00:00 || Comments || Link || E-Mail|| [67 views] Top|| File under:
Home Front: Culture Wars
Straight WNBA star: Lesbian culture broke my spirit
[New York Post] Candice Wiggins was a college star at Stanford, the third pick of the 2008 WNBA draft and a 2011 champion. And at the mountaintop of her basketball career, her sexuality marred the moment.

There is a "very, very harmful" culture running throughout the WNBA, she says, which saw her get bullied during her eight-year career because she is heterosexual.

Wiggins, who last played in the league in 2015, said she retired prematurely to leave a league that she estimated -- wildly -- is 98 percent lesbian, and which is played in such isolation that it weighs on the people on the court.

"It wasn't like my dreams came true in the WNBA. It was quite the opposite," Wiggins said in an extensive San Diego Tribune story published Monday. "... I wanted to play two more seasons of WNBA, but the experience didn't lend itself to my mental state. It was a depressing state in the WNBA. It's not watched. Our value is diminished. It can be quite hard. I didn't like the culture inside the WNBA, and without revealing too much, it was toxic for me. ... My spirit was being broken."
Posted by: Besoeker || 02/22/2017 04:14 || Comments || Link || E-Mail|| [35 views] Top|| File under:
We're Doomed! Coffee warning
h/t Instapundit


It's happening again. Here are some exciting radiation headlines from the Web:

Deadly radioactive particles are found across Europe, and scientists have no idea where they came from -- Daily Mail
Concerns Grow About A Nuclear "Incident" In Europe After Spike In Radioactive Iodine Levels -- ZeroHedge

U.S. Air Force deploys WC-135 nuclear sniffer aircraft to UK as spike of radioactive Iodine levels is detected in Europe -- The Aviationist

FROM RUSSIA WITH LOVE? Dangerous radioactive particles have been detected across Europe and no-one knows where they came from

Scientists baffled after detecting cancer-causing chemical that's produced during nuclear disasters or atomic bomb blasts -- The Sun (UK)

Like the recent Fukushima follies, again we have a combination of clickbait headlines and pig ignorance about radiation, and like the last one, I'm willing to bet we'll be seeing stories about how everyone is DOOMED. So once again, let's look at the facts first.

...So, how much 131I is there? Enough so that in ten Zeppelins, there would be three atoms decaying a second.
Posted by: g(r)omgoru || 02/22/2017 03:51 || Comments || Link || E-Mail|| [80 views] Top|| File under:
Southeast Asia
Contender in Jakarta governor race denies pandering to Indonesia's hardline Islamists
[SCMP] A former education minister in

Moslem

-majority Indonesia facing a run-off vote against a Christian to be Jakarta governor, on Tuesday denied pandering to Islamists to win support and said he could unite the capital after a divisive
...politicians call things divisive when when the other side sez something they don't like. Their own statements are never divisive, they're principled...
election.

Anies Baswedan is set to take on Basuki Tjahaja Purnama, Jakarta's first Christian and ethnic Chinese governor, in a second-round vote on April 19. Purnama got the most votes in a first round, on February 15, but not by enough to avoid a run-off, unofficial counts show.

Campaigning for the poll has been overshadowed by religious tensions, with protests led by hardline group Islamic Defenders Front (FPI) against Purnama, and calls for voters to choose a

Moslem

.

Photographs of Baswedan meeting FPI leader Habib Rizieq were widely published in media, leading his critics to accuse him of tarnishing his reputation as a moderate

Moslem

.
Posted by: Fred || 02/22/2017 00:00 || Comments || Link || E-Mail|| [19 views] Top|| File under:
Malaysia still waiting for Kim Jong-nam's 'next of kin'
[SCMP] Malaysia said on Tuesday it was still waiting for a family member of the murdered half-brother of
North Korean leader Kim Pudge Jong-un


...the overweight, pouty-looking hereditary potentate of North Korea. Pudge appears to believe in his own divinity, but has yet to produce any loaves and fishes, so his subjects remain malnourished...


to claim his body, while the cause of death had yet to be determined.


Another story sez he's in the country, but he's probably keeping a low profile to avoid Vietnamese chicks.


"We hope that the next of kin comes," Noor Hisham Abdullah, director general of health, said, clarifying that one of Kim Jong-nam's sons was not in Malaysia as reported by some media.

The senior health ministry ­official also said that no wounds or obvious puncture marks were found during the postmortem on the 45-year-old's body, nor was there any sign of a heart attack.

The government's clarifications came a day after

Rooters

news service and some local ­media had reported that the son, Kim Han-sol, was due to arrive in the capital Kuala Lumpur on Monday evening from Macau.
Posted by: Fred || 02/22/2017 00:00 || Comments || Link || E-Mail|| [22 views] Top|| File under: Commies
Who's in the News
35
[untagged]
5
Govt of Pakistan
5
Islamic State
3
Govt of Iran
2
Moslem Colonists
2
Commies
2
Hezbollah
2
Abu Sayyaf
1
PFLP
1
Govt of Syria
1
Thai Insurgency
1
Jamaat-ul-Ahrar
1
Govt of Iraq
1
Sublime Porte
1
Houthis
1
Hamas
1
al-Qaeda in North Africa
Bookmark
E-Mail Me
The Classics
The O Club
Rantburg Store
Comments Spam
The Bloids
The Never-ending Story
Thugburg
RSS Links
Gulf War I
The Way We Were
Bio
Sink Trap
Alzheimer's Association
Day by Day
Counterterrorism
Hair Through the Ages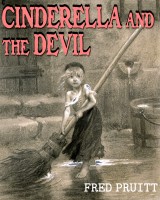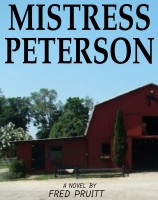 On Sale now!


A multi-volume chronology and reference guide set detailing three years of the Mexican Drug War between 2010 and 2012.

Rantburg.com and borderlandbeat.com correspondent and author Chris Covert presents his first non-fiction work detailing the drug and gang related violence in Mexico.

Chris gives us Mexican press dispatches of drug and gang war violence over three years, presented in a multi volume set intended to chronicle the death, violence and mayhem which has dominated Mexico for six years.
Click here for more information


Meet the Mods
In no particular order...


Steve White
Seafarious
Pappy
lotp
Scooter McGruder
john frum
tu3031
badanov
sherry
ryuge
GolfBravoUSMC
Bright Pebbles
trailing wife
Gloria
Fred
Besoeker



Better than the average link...



Rantburg was assembled from recycled algorithms in the United States of America. No trees were destroyed in the production of this weblog. We did hurt some, though. Sorry.
54.205.106.138