Arabia
Hezbully advisers advising Houthis in Hodeidah
Jeddah – Hodeidah Undersecretary Walid al-Qadimi revealed that some 50 Iranian experts, including members of the so-called Lebanese "Hezbollah", are currently present in the Yemeni city and are spearheading various military operations.

These experts oversee the mass planting of land mines, in addition to naval mines along Hodeidah's coastal lines, and are responsible for rockets launched from the city "Sarh Saba'a" against military posts held by pro-government Yemeni army troops, said Qadimi. Increased projectile activity has been registered by local sources recently.

Iranian experts have set up a command operations room in Hodeidah through which they manage firsthand offensives and military confrontations on the west coast.

Meanwhile, pro-legitimacy army forces continue to register sweeping advances on different west coast fronts.

Such advances enraged present Iranians, who poured in from several Yemen provinces, moving closer to Hodeidah, in an attempt to stop national army forces from taking over the port city in the coming days, he added.

Qadimi pointed out that large numbers of foreign experts in Hodeidah, which is the key route for militias' arms smuggling, prompted leaders in coup-run Sana'a to send military reinforcements.

Two brigades of Yemen's elite Republican Guard, loyal to ousted president Ali Abdullah Saleh, have been deployed to Hodeidah in the last few days.

Iran-backed putschists have also stepped up local recruitment in the city in preparation for the final standoff for their stronghold. Coup-declared Hodeida governor Hassan al-Haraj formed a committee chiefly tasked with recruitment.

Qadimi emphasized military movements of pro-legitimacy forces and the liberation of many strategic sites. He said it forced a major battlefield shift as Iranian experts and so-called "Hezbollah" associates rushed in large numbers to secure the city. Coup allies hope to deter the dashing progress of pro-legitimacy forces.

Insurgency domination of Yemen's western coastline–international maritime waters adjacent to Hodeidah ports– long represented the coup's backbone for armament and supported them in sustaining upper-hand control in Sana'a, their de facto capital, Qadimi said.

He highlighted militias experiencing a heightened state of fear and confusion with every advance registered by pro-government militaries backed by the Saudi-led Arab coalition air force.

Iranian experts are still deployed in Hodeidah and anti-Houthi Popular Resistance tribesmen have been able to procure personal footage of some of the experts directing naval and land battles.

Arab tribesmen have come together across Yemen in an effort to support and back the internationally recognized government led by President Abdrabbuh Mansur Hadi, a movement which later came to be known as the Popular Resistance.

Houthis, allied with armed loyalists backing ousted Saleh, are accused of advancing Iran's expansionist agenda in the region. Making up a majority of the coup militiamen, Houthis overran Sana'a since late 2014, after which the country has only descended further into chaos.

There have been multiple attempts to monitor and target the foreign experts, but none succeeded. Attempts failed as a result of them being solely present in densely populated locations, not to mention local militias presenting each of the experts with their own maximum security detail.
Posted by: badanov || 03/29/2017 00:00 || Comments || Link || E-Mail|| [40 views] Top|| File under: Hezbollah
Bangladesh
Musa likely among dead militants
[Dhaka Tribune] The Counter-Terrorism and Transnational Crimes (CTTC) unit of police suspects that one of the four

Death Eaters

killed during the joint operation of security forces in Sylhet's Shibbari could be Mainul Islam Musa, the alleged chief coordinator of New JMB.

CTTC

Sherlocks

told

news hound

s on Tuesday that a photo of one of the dead

Death Eaters

bore strong resemblance to Musa.

On Monday, Bangladesh Army recovered two of the four bodies from inside Atia Mahal and handed them over to the local police.

A CTTC high official, seeking anonymity, said: "One of the

Death Eaters

does look like Musa, but faces usually get mangled during such incidents. We are trying to match the face of the

bully boy

with that of Musa using the photo we received during the Ashkona raid. We will collect DNA samples and other evidence and send it to the forensic lab for examination."

Police collected Musa's picture from the tenant form that he provided to the house owner's daughter while renting a flat in Ashkona.

Police received Musa's name from Afif Qadri, son of top New JMB leader Tanvir Qadri, who gave a confessional statement before a court, said CTTC chief Monirul Islam at a

presser

last year.

After Ashkona raid on December 24 last year, Monirul confirmed that Major (retd) Zahidul Islam alias Zahid and some other top leaders and mid-level leaders of New JMB have been on the run since the death of their leader and Gulshan attack

criminal mastermind

Tamim Chowdhury in another CTTC raid.

Once a second tier leader in New JMB, Musa then took charge of coordinating the group, Monirul said.

After the arrest of Jahangir alias Rajiv Gandhi, he became the most active leader in the field, said CTTC officials.

Musa, who was described as well-mannered by his neighbours back at his village home in Bagmara, Rajshahi, was radicalised by Faisal, his expatriate friend who lives in Bahrain.

He was an avid follower of executed JMB leader Siddiqul Islam alias Bangla Bhai and was close to Major Zahid, living in the same building with Zahid and his family, his mother Sufia Begum said.
Posted by: Fred || 03/29/2017 00:00 || Comments || Link || E-Mail|| [36 views] Top|| File under: Jamaat-ul-Mujahideen Bangladesh (IS)
Caucasus/Russia/Central Asia
Russia, Iran Ink Economic Deals as Rouhani Visits Moscow
[AnNahar] Russia signed Tuesday a string of bilateral agreements with Iran as President Vladimir Putin

...Second and fourth President and sixth of the Russian Federation and the first to remain sober. Putin is credited with bringing political stability and re-establishing something like the rule of law, which occasionally results in somebody dropping dead from polonium poisoning. Under Putin, a new group of business magnates controlling significant swathes of Russia's economy has emerged, all of whom have close personal ties to Putin. The old bunch, without close personal ties to Putin, are in jail or in exile or dead...
hosted his Iranian counterpart Hassan Rouhani for his first official visit to Moscow.

The meeting between Putin and Rouhani, who have grown closer through their mutual support of Syrian president Bashir al-Assad, mostly focused on flourishing economic ties in the fields of energy and industry.

Putin said in televised comments after the meeting that trade between the countries had "grown more than 70 percent" last year.

"This is truly a good result considering that it was achieved in unstable global conditions and amid persistent volatility on the commodity and currency markets," Putin said.

A joint statement published by the Kremlin said that "special attention" had been paid to cooperation in energy, with both sides pledging to continue efforts to stabilize the international market.

In addition to cooperation on Syria, energy and defense ties have deepened between Iran and Russia in recent years.

Russia is to build nine of Iran's 20 proposed nuclear reactors and has emerged as a long-term arms partner, supplying Tehran with its S-300 air defense missile system.

The relationship has blossomed under Rouhani despite the countries having a complicated history over territory, oil and Communist ideology.

Rouhani is looking to boost Iran's economy ahead of elections in May, in which he is expected to stand for a second term.

- Assad's allies -
Putin also hailed the countries' role in ensuring peace in Syria, where both Russia and Iran have shored up Assad.

The joint statement said that cooperation between Tehran, Moscow and Ankara to bring the Syrian regime and armed rebels to the negotiating table was "an important step on the road to the success of the Geneva negotiations under the auspices of the United Nations


...a formerly good idea gone bad...


Rouhani said that Moscow and Tehran had "begun effective cooperation" in countering "terrorists" in Syria, in a speech at Moscow State University where he was granted an honorary doctorate.

Although the two sides reiterated the importance of cooperation on Syria, Rouhani's visit came as splits emerge between the countries over the role to be played by The Sick Man of Europe Turkey


...the only place on the face of the earth that misses the Ottoman Empire....


, which is backing opponents of the regime.

Moscow has formed an unlikely alliance with Ankara since 2016, envisioning Turkey as part of a solution to the Syrian conflict.

But Iran has been more wary about Turkey's involvement in efforts to end hostilities, with tensions mounting after Moscow and Ankara left Tehran out of a truce they brokered in December.

Moscow and Tehran helped Assad's forces gain ground in recent months, including in the Syrian army's major offensive last year to retake rebel-held eastern Aleppo.

Russia's entry into the conflict in September 2015 -- when it began launching air strikes to shore up Assad's forces -- helped turn the tide for the Syrian regime, while Iran has provided military advisers and frontline militia fighters.

More than 310,000 people have been killed in Syria since the conflict broke out in March 2011 with protests against Assad's rule.
Posted by: trailing wife || 03/29/2017 00:00 || Comments || Link || E-Mail|| [70 views] Top|| File under: Govt of Iran
Europe
'We eat pork and drink alcohol': Norwegian minister roasted after giving Muslims integration advice
[RussiaToday] Norway's controversial migration and integration minister has sparked a firestorm of criticism after issuing firm instructions to newly-arrived Muslim immigrants, but claims she was merely helping the newcomers find a true home in the Scandinavian country.

"I think those who come to Norway need to adapt to our society. Here we eat pork, drink alcohol and show our face. You must abide by the values, laws and regulations that are in Norway when you come here," said a Facebook post by Progress Party minister Sylvi Listhaug, which has since gone viral, garnering 19,000 likes and 4,500 shares.

The post contained a link to an article in Dagbladet newspaper, in which the 38-year-old right-wing politician, who was appointed to her post in December of last year, expounded on her views.

"It is not society's task to adapt to immigrants, and it is important that we signal clear requirements to them," said Listhaug, speaking ahead of this week's national conference on integration, adding that "the main thing is that those who come should learn the language and acquire a job, so that they can become self-supporting."

Listhaug, who was previously the country's agriculture minister, also spoke out against public institutions that no longer serve pork to avoid offending Muslims.

In less than a year, Norway's number of new immigrants has fallen from an all-time record high of 32,000, to an expected 19-year-low of 3,550 new arrivals by the end 2016. To some extent, this can be explained by an overall fall in traffic into Europe, but it may also be attributed to a tightening of the system overseen by Listhaug, which includes payments to those who want to go home.

However, the minister, who is a member of the ruling Blue-Blue coalition between a mainstream conservative party and the populist Euroskeptic Progress Party, says that even those who have already arrived pose a number of issues.

"Going to a job interview, you wouldn't wear sweatpants and a cap. So, don't wear a niqab or a burka," continued Listhaug. "In our country alcohol is a legal commodity, so if you work in a place that provides it, you can't opt out of serving beer, wine or other drinks… We've had people refusing to handle pork."

"Each of us has to pay attention to our surroundings, and the Norwegian taxpayer will not fund your life," explained Listhaug, who has previously mentioned that there are particular problems connected with integrating Muslim women into the workforce.

The response to Listhaug's comments was immediate and scathing – with multiple calls for her resignation delivered through editorials and media interviews.

The ruling coalition has largely ignored the harsh backlash and generally echoed Listhaug's statements when asked for comment.

"No, you probably wouldn't get a job from me or from many others if you were wearing a niqab on you," said Prime Minister Erna Solberg.

"I believe those who choose to wear the hijab or niqab desire to provoke. I would find it smarter if they instead used their time and energy to adapt themselves to Norwegian society," chimed in Progress Party leader Siv Jensen.
Posted by: Skidmark || 03/29/2017 00:00 || Comments || Link || E-Mail|| [134 views] Top|| File under: Moslem Colonists
India-Pakistan
IJT, Pakhtun students clash at Peshawar's Islamia College University
[DAWN] At least two students

were maimed

and 12 tossed in the calaboose
Drop the rosco, Muggsy, or you're one with the ages!
on Tuesday after clash between members of the Islami Jamaat-e-Talaba
...The Islamic Students' Organization: the student wing of the Jamaat-e-Islami, where young Moslems are trained into the arts of street fighting...
(IJT) and Pakhtun Students Federation (PSF) on the premises of Islamia College University in Beautiful Downtown Peshawar


...capital of Khyber Pakhtunkhwa (formerly known as the North-West Frontier Province), administrative and economic hub for the Federally Administered Tribal Areas of Pakistan. Peshawar is situated near the eastern end of the Khyber Pass, convenient to the Pak-Afghan border. Peshawar has evolved into one of Pakistan's most ethnically and linguistically diverse cities, which means lots of gunfire.


Eyewitnesses claimed that IJT members had stopped and questioned a PSF member while he was walking with a female student who studies at the same institute.

"A member of PSF was walking and talking with a girl student when he was stopped by some members of IJT, who asked for their identification and relationship," a student told DawnNews.

Soon after the incident, other PSF members reached the spot and a scuffle broke out between the two groups.

A large number of police personnel were called in to the university to control the situation.

"Two students sustained injuries and were shifted to Khyber Teaching Hospital," DSP Campus Saif Ullah said. The police official added that the condition of the injured students was out of danger.

"Police have arrested 12 students," said the DSP, adding that a search operation was underway to arrest others involved in the scuffle.

Saif Ullah claimed that the reason for the scuffle was the earlier clash between chapters of the same student groups at Punjab
1.) Little Orphan Annie's bodyguard
2.) A province of Pakistain ruled by one of the Sharif brothers
3.) A province of India. It is majority (60 percent) Sikh and Hindoo (37 percent), which means it has relatively few Moslem riots....
University (PU).

University officials refused to comment on the matter.

Earlier, at least 10 people had been injured as students from the IJT allegedly gatecrashed a Pakhtun cultural event being held at PU.

Following the clash, police had reached the campus and used tear gas to disperse a violent crowd.

History of intimidation
The IJT is a right-wing student body that often operates in university campuses across the country as the de facto moral police. IJT members have in the past objected to Valentine's Day celebrations and the playing of music at certain cultural events.

University administration officials have also complained to Punjab Chief Minister Shahbaz Sharif


...Pak dynastic politician, brother of PM Nawaz Sharif, chief minister of Punjab...


about the "Jamaat's [IJT's] negative activities on the university campus".
Posted by: Fred || 03/29/2017 00:00 || Comments || Link || E-Mail|| [33 views] Top|| File under: Jamaat-e-Islami
Iraq
Islamic State's rural fight
Badush, Iraq (Reuters) Islamic State fighters have pulled out of this deserted village on the Tigris river, which Iraqi commanders say was a crucial outpost defending their nearby stronghold of Mosul, but signs of their presence abound.

As the sounds of battle echo in the distance, the stinking corpses of dead militants line a path from a home they used as a command post down to the river bank.

An enormous cement plant nearby still contains dozens of rockets and booby-trapped car bombs, one of which killed sappers entering the facility on Sunday.

The fighting here is different from the intense street battles raging further to the southeast in Mosul, Islamic State's last major urban stronghold in Iraq. The U.S.-backed offensive to drive the group out of Mosul has recaptured most of the city.

But once operations there wind down, Iraqi forces will need to capture and clear rural centers like Badush as they move west toward the Syrian border and the next target, the Islamic State-held flashpoint town of Tal Afar.

Iraqi officers in Badush say that fight will be easier, but jihadists in the many villages IS still controls toward Tal Afar have kept troops occupied weeks after they seized this area, and made their presence felt.

"Badush was an important base for Daesh (Islamic State)," Lieutenant Colonel Ali Jassem of the 9th Armoured Division said, sitting outside Badush as artillery fired at distant targets.

"It's the starting point for the supply route from Mosul west to Tal Afar, and on toward Syria," where the group will soon have to defend its stronghold of Raqqa.

The strategic importance of outposts like Badush was clear from what the jihadists left as they withdrew.

A large three-dimensional battle map of the area, made of earth, sticks and string, takes up the entire living room of the house next to the river.

In its tiny garden, a deep shaft led down to an underground tunnel a military official said was nearly a mile (1.60 km) long and was used to ferry supplies or fighters undetected.

The Iraqi army and Shi'ite paramilitary forces recaptured Badush earlier this month, severing supply lines and trapping militants inside the city.

Advancing toward Tal Afar should be more straightforward, Colonel Adnan Jabbar said. "It's open ground, there are no tall buildings, no civilians to use as cover" in villages where local populations have fled as Islamic State's grip loosens, he said.


More at the link
Posted by: badanov || 03/29/2017 00:00 || Comments || Link || E-Mail|| [45 views] Top|| File under: Islamic State
Syria-Lebanon-Iran
Raqqa Cracks Down on ISIS
Beirut, Geneva – The Raqqa governorate cracked down on ISIS Monday as the Syrian Democratic Forces (SDF) advanced in the western city of Raqqa after controlling the military airport in Tabqa and currently getting closer to tighten the noose on the main stronghold of the organization in Syria.

The military advancement accompanied the comments of a leading Kurdish politician, who said that after its liberation from ISIS, Raqqa could join a self-administrated regime currently being established by Syrian Kurdish groups.

"It would be up to the people of Raqqa to decide their future once the city is removed of ISIS," Saleh Muslim, the co-chair of the Syrian Kurdish PYD party, adding that he thinks the city will join the "North Syria democratic federal" system.

Meanwhile, the US-backed SDF forces temporarily halted their military operations on Monday near the Tabqa Dam on the Euphrates River to allow engineers to carry out urgent maintenance work following concerns that the damaged dam could collapse.

The Combined Joint Task Force said on Monday the dam has not been structurally damaged and that it had not been targeted with air raids.

Leading Kurdish sources told Asharq Al-Awsat on Monday that the dam works normally, saying it was "lightly damaged."

The Syrian Observatory for Human Rights said technicians inside the ISIS-held Tabqa did not reach the dam during the ceasefire to reactivate its main power controls, adding that the technicians needed at least 48 hours to complete their mission.

At the political level, Syrian delegations and diplomats currently present in Geneva were eager to know whether the mission of UN Special envoy to Syria Staffan de Mistura will be renewed or terminated.

Western sources told Asharq Al-Awsat on Monday: "What is happening in Geneva should not be the hostage of the presence or departure of the UN envoy."

The sources added that in both cases, "talks on the Syrian crisis should not stop."
Posted by: badanov || 03/29/2017 00:00 || Comments || Link || E-Mail|| [67 views] Top|| File under: Islamic State
ISIS Repositions after Withdrawing from Southeast Syria
AKA: Licking your wounds.


Beirut- ISIS has recently evacuated wide regions southeast Syria and Eastern Qalamoun, and has headed towards the Syria desert.

Opposition and regime forces shared control over regions of where ISIS pulled out. Activists revealed that the group withdrew from more than 14 villages in the north of As-Suwayda in a surprising movement so the regime forces advanced in these sites without any conflicts.

Withdrawals hint that repositioning has become a definite matter and trigger other questions on the post-Raqqa phase. In this context, Nawaf Khalil of the Kurdish Center for Studies told Asharq Al-Awsat that "there are ongoing preparations that include surprises on the military level to win the battle. ISIS will be baffled by the abrupt and untraditional military plan."

Fayez al-Dwairi, Jordanian military expert and strategic researcher, declared that "repositioning" is a sign that the field condition is no more in favor of the military force.

Sources close to Iran warned that the desert in Syria might be a gathering point for ISIS then Iraqi Prime Minister Haider al-Abadi stated that his country will not hesitate in striking sites of terrorism in the neighboring countries such as Syria.

Dwairi saw that Abadi is exaggerating when talking about sending forces to Syria but did not deny that the statement meets with the Iranian vision.

The repositioning of ISIS indicates that the group will find a shelter in an inhabitant desert region where it will cope with it without reaching a military conclusion. Terrorism has moulted its skin from al-Qaeda to ISIS and moved from one location to another, yet Dwairi has concerns that a more savage version of ISIS is awaiting us.

"ISIS can't be defeated unless a bunch of steps were taken. Not only a military approach is required but also political, social and intellectual one," he added.
Posted by: badanov || 03/29/2017 00:00 || Comments || Link || E-Mail|| [52 views] Top|| File under: Islamic State
Who's in the News
37
[untagged]
7
Islamic State
6
Taliban
2
Govt of Pakistan
2
Moslem Colonists
1
Arab Spring
1
Jamaat-ul-Mujahideen Bangladesh (IS)
1
al-Qaeda in the Arabian Peninsula
1
Govt of Pakistain Proxies
1
Sublime Porte
1
Govt of Iran
1
Jamaat-e-Islami
1
Hezbollah
1
al-Nusra
Bookmark
E-Mail Me
The Classics
The O Club
Rantburg Store
Comments Spam
The Bloids
The Never-ending Story
Thugburg
RSS Links
Gulf War I
The Way We Were
Bio
Sink Trap
Alzheimer's Association
Day by Day
Counterterrorism
Hair Through the Ages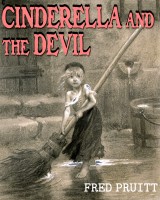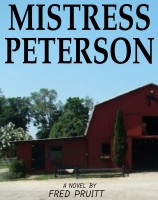 On Sale now!


A multi-volume chronology and reference guide set detailing three years of the Mexican Drug War between 2010 and 2012.

Rantburg.com and borderlandbeat.com correspondent and author Chris Covert presents his first non-fiction work detailing the drug and gang related violence in Mexico.

Chris gives us Mexican press dispatches of drug and gang war violence over three years, presented in a multi volume set intended to chronicle the death, violence and mayhem which has dominated Mexico for six years.
Click here for more information


Meet the Mods
In no particular order...


Steve White
Seafarious
Pappy
lotp
Scooter McGruder
john frum
tu3031
badanov
sherry
ryuge
GolfBravoUSMC
Bright Pebbles
trailing wife
Gloria
Fred
Besoeker



Better than the average link...



Rantburg was assembled from recycled algorithms in the United States of America. No trees were destroyed in the production of this weblog. We did hurt some, though. Sorry.
54.197.177.123