Afghanistan
Officials Warn Over Taliban's Access To Modern Weapons
[ToloNews] Some local officials from a few provinces in the south of Afghanistan have warned that Taliban
...Arabic for students...
has gained access to more modern arms, which is a challenge for Afghan security and defense forces in fighting the group.

Helmand


...an Afghan province populated mostly by Pashtuns, adjacent to Injun country in Pak Balochistan...


governor Mohammad Yasin Khan said modern weapons, from Afghanistan's neighboring countries, are being provided to the Taliban via intelligence networks, adding that

Afghan cops

have on occasion seized such arms.

"From our two neighboring countries, weapons and arms are being distributed to them (Taliban) via intelligence networks. These arms have been seized and not only been shown in Afghanistan, but also to the world," Yasin Khan said.

The Taliban's recent attacks on security forces' outposts in different parts of the country, especially in Farah province, have raised serious security concerns for the local officials of the provinces.

Farah local officials said in the last few days, they have witnessed fighting in parts of some districts of Farah and on the outskirts of Farah city ‐ the

historic provincial capital

.

"The

bully boyz

are trying to use Farah province as their center and by making footprints in Farah, influence other provinces," Dadullah Qane, a member of Farah provincial council said.

"Most Farah districts are insecure, because Farah is a big province, but the number of security forces stationed in the province is less," Mohammad Zahid, district governor for Gulistan district in Farah said.

"There are old weapons as well, but most of the new arms are Russian and the Taliban mainly holds such weapons," Nematullah, district governor for Bati Kot district in Nangarhar


The unfortunate Afghan province located adjacent to Mohmand, Kurram, and Khyber Agencies. The capital is Jalalabad. The province was the fief of Younus Khalis after the Soviets departed and one of his sons is the current provincial Taliban commander. Nangarhar is Haqqani country..


said.

Afghanistan Interior Ministry, in reaction to the Taliban's recent offensives, said the war season in the country is coming to its end, adding that the Taliban's recent attacks were the latest moves being made by the group.

Interior ministry

front man

Najib Danish said the Taliban have made their last moves to target Afghan forces and during the winter, the war will ease as the weather gets cold.

"We will start winter operations in the next few days which will be implemented in all Afghanistan. The operations plan has been prepared and will start about 10 days later," said Danish.

Reacting to officials' claim over weaponry support to the Taliban, by circles outside Afghanistan, the Taliban has said they seized the weapons from Afghan forces during attacks on security outposts.

A

front man

for the Taliban has said they do not receive weapons from outside Afghanistan borders.
Posted by: trailing wife || 12/12/2018 00:00 || Comments || Link || E-Mail|| [41 views] Top|| File under: Taliban
Africa Horn
Motion to Impeach Somali President Farmajo Declared Invalid
[All Africa] The Somali Lower House of Parliament has declared as invalid a motion seeking the impeachment of President Mohammed Abdullahi Farmajo.

The House Administrative Director, Mr Abdikarim Haji Abdi Buuh, on Tuesday issued the letter that could offer the besieged president a lifeline.

THRESHOLD

The letter, published by the mainstream and social media, is addressed to the Speaker of the Lower House, Mr Mohammed Mursal, and copied to his deputes, Mr Abdiweli Sheikh Ibrahim Mudey and Mahad Abdalla Awad.

It states that the motion submitted to the Speaker on December 9, by 92

politician

s, did not meet signatories' threshold.

The document adds that some 14 MPs said to back it sent letters to Parliament's Administration Office, stating that their names were wrongly put in the list and that did not append their signatures.

"I have seen letters sent to the office by 14 MPs, stating they did not endorse the motion," reads the letter to the Speaker.

"They insist that their names and signatures were forged."


Posted by: Fred || 12/12/2018 00:02 || Comments || Link || E-Mail|| [28 views] Top|| File under:
Arabia
UN chief Guterres to attend Yemen's peace talks in Sweden
[ENGLISH.ALARABIYA.NET] Sources confirmed that UN Secretary General Antonio Guterres will attend the Yemen

...an area of the Arabian Peninsula sometimes mistaken for a country. It is populated by more antagonistic tribes and factions than you can keep track of. Except for a tiny handfull of Jews everthing there is very Islamic...
peace talks in Sweden on Thursday.

Foreign ministers of a number of countries sponsoring the political process in Yemen are also expected to arrive in Stockholm on Wednesday to press the two sides of the Yemeni conflict to make progress in the ongoing consultations and come up with results that will ensure the resumption of a new round of talks early next year.

The United Nations


...where theory meets practice and practice loses...


has in recent days brought Yemen's warring sides together in Sweden for peace talks, the first in two years.

During talks between the two Yemeni delegations on Tuesday, the United Nations proposed the withdrawal of their troops from the coastal city of Hodeidah and placing the status of the city under the control of a temporary entity, with Yemeni Foreign Minister Khalid al-Yamani confirming Monday that his country would not accept a United Nations peacekeeping mission in Hodeidah, unless the city is under the control of the legitimate government.

The two sides agreed earlier Tuesday to exchange some 15,000 prisoners, including a prisoner swap agreement reached at the start of the current peace talks in Sweden.


Posted by: Fred || 12/12/2018 00:00 || Comments || Link || E-Mail|| [28 views] Top|| File under: Houthis
Caribbean-Latin America
Migrant group demand Trump either let them in or pay them each $50G to turn around
[FoxNews] Two groups of Central American migrants marched to the U.S. Consulate in Tijuana on Tuesday with a list of demands, with one group delivering an ultimatum to the Trump administration: either let them in the U.S. or pay them $50,000 each to go home, a report said.

Among other demands were that deportations be halted and that asylum seekers be processed faster and in greater numbers, the San Diego Union-Tribune reported.

The first group of caravan members, that included about 100 migrants, arrived at the consulate around 11 a.m. Alfonso Guerreo Ulloa, an organizer from Honduras, said the $50,000 figure was chosen as a group.

"It may seem like a lot of money to you," Ulloa told the paper. "But it is a small sum compared to everything the United States has stolen from Honduras."
Posted by: 3dc || 12/12/2018 03:16 || Comments || Link || E-Mail|| [245 views] Top|| File under: Narcos
Europe
New group 'Red Vests' to hold protests in Netherlands
[AA.TR] A group of activists dubbed "Red Vests" are planning to take to the streets in the Netherlands next weekend in anti-government protests.

In a social media post, the group announced a demonstration in Utrecht city on Sunday demanding from Prime Minister Mark Rutte a welfare state.

They added they were different from Yellow Vest protesters, who had earlier held anti-government protests in the Netherlands.

The Yellow Vest protests started in

La Belle France

against fuel price hikes last month but spilled over to other European countries including Brussels and the Netherlands.
Posted by: Fred || 12/12/2018 00:00 || Comments || Link || E-Mail|| [99 views] Top|| File under:
Italy's deputy PM says EU 'entirely unbalanced' in its treatment of Israel
One doesn't know what to make of these so-called "far-right" European political parties. They all seem to love Israel, while being more or less blatantly Joo-hating at home.

[IsraelTimes] Italian Deputy Prime Minister Matteo Salvini says the European Union

...the successor to the Holy Roman Empire, only without the Hapsburgs and the nifty uniforms and the dancing...


has treated Israel unfairly.

"The EU has in recent years been entirely unbalanced, it has condemned and sanctioned Israel left and right, for every step it took," he says at a

presser

in Jerusalem.

Salvini, the head of the far-right Lega party, does not explicitly endorse a two-state solution to the Israeli-Paleostinian conflict, telling

news hound

s that he supports any solution that "grew on the ground."

Despite previous comments in praise of the US moving its embassy from Tel Aviv to Jerusalem, Salvini stops short of promising a move for

Italia

.

"Currently I am very happy to be interior minister in our unity government, I am not foreign minister. I will deal with this issue if and when I will be foreign minister," he says.

Erdan tells visiting Italian deputy PM Muslims behind anti-Semitism in Europe

[IsraelTimes] Public Security Minister Gilad Erdan meets Italian deputy prime minister Matteo Salvini and tells him that a significant portion of the anti-Semitism in Europe

...also known as Moslem Lebensraum...
is being caused by

Moslem

immigrants colonists.

"It should be acknowledged that a big part of the anti-Semitism and anti-Israel sentiment in Europe is coming from the new

Moslem

communities around the continent, and this phenomenon should be fought against," Erdan says.
Posted by: trailing wife || 12/12/2018 00:00 || Comments || Link || E-Mail|| [51 views] Top|| File under:
India-Pakistan
India's Modi concedes defeat in key state elections
[ENGLISH.ALARABIYA.NET] Indian Prime Minister Narendra Modi conceded defeat on Tuesday for his ruling Bharatiya Janata Party (BJP) in key state elections held ahead of national polls next year.

"We accept the people's mandate with humility. I thank the people of Chhattisgarh, Madhya Pradesh and Rajasthan for giving us the opportunity to serve these states. The BJP Governments in these states worked tirelessly for the welfare of the people," Modi said on Twitter.

Initial results Tuesday from elections earlier this month and in November showed the BJP losing power in the central state of Chhattisgarh and in Rajasthan in the west.

The chief ministers from both states, both from Modi's BJP, conceded defeat, while in Madhya Pradesh the outcome was on a knife-edge.


Posted by: Fred || 12/12/2018 00:00 || Comments || Link || E-Mail|| [29 views] Top|| File under:
US adds Pakistan to blacklist for religious freedom violations
[DAWN] The United States said on Tuesday it has added Pakistain to its blacklist of countries that violate religious freedom, ramping up pressure over the treatment of minorities in the country.

Secretary of State Mike Pompeo said he had designated Pakistain among "countries of particular concern" in a congressionally mandated annual report, meaning the US government is obliged to exert pressure to end freedom violations.

Pompeo a year earlier had placed Pakistain on a special watch list ‐ a step short of the designation ‐ in what had been seen as a US tactic to press Islamabad into reforms.

"In far too many places across the globe, individuals continue to face harassment, arrests or even death for simply living their lives in accordance with their beliefs," Pompeo said in a statement.

"The United States will not stand by as spectators in the face of such oppression," he said.

Nine countries remained for another year on the list of Countries of Particular Concern ‐ China, Eritrea


...is run by the People's Front for Democracy and Justice (PFDJ), with about the amounts of democracy and justice you'd expect from a party with that name. National elections have been periodically scheduled and cancelled; none have ever been held in the country. The president, Isaias Afewerki, has been in office since independence in 1993 and will probably die there of old age...


, Iran, Myanmar,
North Korea, Soddy Arabia


...a kingdom taking up the bulk of the Arabian peninsula. Its primary economic activity involves exporting oil and soaking Islamic rubes on the annual hajj pilgrimage. The country supports a large number of princes in whatcha might call princely splendor. When the oil runs out the rest of the world is going to kick sand in the Soddy national face...


, Sudan, Tajikistan and Turkmenistan. They are accused of having engaged in or tolerated "systematic, ongoing, [and] egregious violations of religious freedom".

The US removed one country from the list ‐ Uzbekistan ‐ but kept it on the watch list.

Pompeo also put on the watch list Russia, adding another item of contention to the relationship between the two powers.

Russia has increasingly drawn concern in the US over its treatment of Jehovah's Witnesses, the heterodox Christian group known for proselytization.

Also on the watch list was the Comoros, the Indian Ocean archipelago that is almost exclusively Sunni

Moslem

.


Posted by: Fred || 12/12/2018 00:00 || Comments || Link || E-Mail|| [42 views] Top|| File under: Govt of Pakistan
US adds Pakistan to blacklist for religious freedom violations
[IsraelTimes] The United States says it has added Pakistain to its blacklist of countries that violate religious freedom, ramping up pressure over its treatment of minorities.

Secretary of State Mike Pompeo says he has designated Pakistain among "countries of particular concern" in a congressionally mandated annual report, a year after the State Department put Pakistain on a watchlist without legal consequences.
Posted by: trailing wife || 12/12/2018 00:00 || Comments || Link || E-Mail|| [37 views] Top|| File under: Govt of Pakistan
Iraq
Kirkuk governor says 70 pct of displaced people repatriated so far
Kirkuk (IraqiNews.com) – Acting Kirkuk governor Rakan al-Jabouri has urged humanitarian organizations to help the repatriated people in the governorate to re-establish their homes demolished in the country's fight against Islamic State.

Speaking at a press conference on Tuesday, al-Jabouri was quoted by Baghdad Today news website as saying that 70 percent of the displaced people in Kirkuk have been repatriated so far, but their homes unfortunately had been demolished during the anti-IS war.

The governor, therefore, urged the humanitarian organizations to contribute to renovating the demolished homes as soon as possible to provide a shelter for the repatriated families.

Speaking further about widespread destruction in the governorate, al-Jabouri pointed out that 11 villages had been destroyed in Kirkuk from 2014 to 2017.
Posted by: trailing wife || 12/12/2018 00:00 || Comments || Link || E-Mail|| [48 views] Top|| File under: Govt of Iraq
Israel-Palestine-Jordan
Italy's Interior Minister Matteo Salvini : Hezbollah's Tunnels Not Meant For Shopping Sprees'
[Jerusalem Post] Salvini arrived on Wednesday, and immediately helicoptered to the north to view the work the IDF was doing to uncover the tunnels.

"There is a clear threat from the north," he said. "I repeat my condition, those who want peace, need to support and defend Israel."

Salvini is the leader of the far-right Northern League Party, and know for a stridently anti-immigration policy. He is is the latest in a list of right-wing politicians to visit Israel, and whose visits have triggered criticism. Hungarian President Viktor Orban visited in July, and Philippine President Rodrigo Duterte came in September.

Meretz leader Tamar Zandberg said of Salvini's visit that "it is unfortunate, but not surprising, to discover another one of the leaders who are warmly welcomed by the Israeli government."

Zandberg said that Prime Minister Benjamin Netanyahu's foreign policy "consistently and systematically strives to to lead Israel to alliances with the most dubious figures in world politics at the expense of liberal democracies. Instead of freedom, equality and rights, Netanyahu reaches out to fascist, xenophobic and anti-Semitic leaders."

She praise President Reuven Rivlin for not finding the time to meet Salvinii, saying this was "one ray of light." In a recent CNN interview on growing antisemitism in Europe, Rivlin said of support from Israel from the far-right that "you cannot say 'we admire Israel and want relations with your country, but we are neo-fascists.'"
Posted by: Besoeker || 12/12/2018 03:11 || Comments || Link || E-Mail|| [60 views] Top|| File under: Hezbollah
PLO seeks international protection after Israeli raids
[AA.TR] The secretary general of the Paleostine Liberation Organization (PLO) called for the international protection of Paleostine on Monday following fresh Israeli raids across the occupied West Bank.

Appealing to the international community, Saeb Erekat


...negotiated the Oslo Accords with Israel. He has been chief Paleostinian negotiator since 1995. He is currently negotiating with Israel to establish a de jure Paleostinian state...


urged swift action to hold Israel responsible for its "aggression on media and official Paleostinian institutions", which he added was supported by U.S. President Donald Trump


...New York real estate developer, described by Dems as illiterate, racist, misogynistic, and what ever other unpleasant descriptions they can think of, elected by the rest of us as 45th President of the United States...


's administration.

Israeli armed forces rounded up 16 Paleostinians yesterday in raids in Ramallah and al Bireh to the northeast in response to a shooting near the Ofra settlement in the central West Bank which injured six Israelis.

Israeli forces also stormed the headquarters of Paleostine's official Wafa news agency.
Posted by: Fred || 12/12/2018 00:00 || Comments || Link || E-Mail|| [60 views] Top|| File under: PLO
Syria-Lebanon-Iran
Iran sentences 3 rights lawyers to prison
[DAWN] Iran has sentenced two human rights


...which are usually open to widely divergent definitions...


lawyers to six years in prison and a third to 13 years, newspapers reported on Tuesday.

The Arman daily said Ghasem Sholeh-Saadi and Arash Keikhosravi were sentenced to five years in prison for taking part in an "illegal gathering" and one year for "propaganda" against the ruling system. It says they can appeal the verdict.

The two were tossed in the slammer
Keep yer hands where we can see 'em, if yez please!
in August when they took part in a protest outside parliament calling for free elections. They were released on bail last week.

Sholeh-Saadi, 64, a longtime critic of the political establishment, was barred from running for president in 2017.

Iran holds regular presidential and parliamentary elections, but a council of

holy man

s vets candidates. Supreme Leader Ayatollah Ali Khamenei has the final word on all major policies.


Posted by: Fred || 12/12/2018 00:00 || Comments || Link || E-Mail|| [55 views] Top|| File under: Govt of Iran
Trump vows to rid Syria of Daesh in one month
[AA.TR] U.S. President Donald Trump


...New York real estate developer, described by Dems as illiterate, racist, misogynistic, and what ever other unpleasant descriptions they can think of, elected by the rest of us as 45th President of the United States...


said Tuesday that

ISIS

faceless myrmidons

will be eliminated from the areas they control in Syria within a month.

"We've done a very, very major job on ISIS. There are very few of 'em left in that area of the world," Trump said, referring to

ISIS

. "Within another 30 days, there won't be any of them left."

Trump made the comments as he signed into law the Iraq and Syria Genocide Accountability Bill, which seeks to hold

ISIS

accountable for the crimes it committed against religious and ethnic communities in Iraq and Syria and provide assistance to the persecuted groups.

U.S.-backed forces are currently fighting

ISIS

in the last remaining pocket it controls in eastern Syri
Posted by: Fred || 12/12/2018 00:00 || Comments || Link || E-Mail|| [61 views] Top|| File under: Islamic State
Who's in the News
33
[untagged]
5
Taliban
5
Islamic State
3
Govt of Iraq
3
Moslem Colonists
2
Govt of Pakistan
2
Hezbollah
1
Commies
1
Jaish-e-Mohammad
1
Narcos
1
Govt of Pakistain Proxies
1
al-Nusra
1
Sublime Porte
1
Houthis
1
Govt of Iran
1
PLO
1
Govt of Syria
Bookmark
E-Mail Me
The Classics
The O Club
Rantburg Store
The Bloids
The Never-ending Story
Thugburg
RSS Links
Gulf War I
The Way We Were
Bio
Merry-Go-Blog
Hair Through the Ages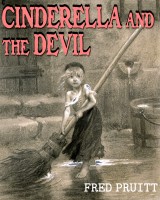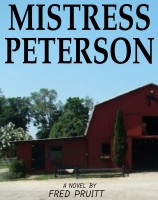 On Sale now!


A multi-volume chronology and reference guide set detailing three years of the Mexican Drug War between 2010 and 2012.

Rantburg.com and borderlandbeat.com correspondent and author Chris Covert presents his first non-fiction work detailing the drug and gang related violence in Mexico.

Chris gives us Mexican press dispatches of drug and gang war violence over three years, presented in a multi volume set intended to chronicle the death, violence and mayhem which has dominated Mexico for six years.
Click here for more information


Meet the Mods
In no particular order...


Steve White
Seafarious
Pappy
lotp
Scooter McGruder
john frum
tu3031
badanov
sherry
ryuge
GolfBravoUSMC
Bright Pebbles
trailing wife
Gloria
Fred
Besoeker
Glenmore
Frank G
3dc
Skidmark
Alaska Paul



Better than the average link...



Rantburg was assembled from recycled algorithms in the United States of America. No trees were destroyed in the production of this weblog. We did hurt some, though. Sorry.
54.226.36.60