Afghanistan
Relations with Pakistan bigger challenge than Al-Qaeda, Taliban: Afghan President
[DAWN] KABUL: Afghan President Ashraf Ghani on Saturday said state to state relations with Pakistan are a bigger challenge for Afghanistan than the existence of terror groups such as Al-Qaeda and Taliban.

In an interview with Geo News, the Afghan President alleged that Pakistan provides sanctuaries to terrorists and trains them, making relations with Pakistan, the bigger challenge for his country.

"We cannot understand when Pakistan says it will not allow a group of terrorists to amend its constitution, army act and prepares a National Action Plan (NAP) against them. Simultaneously, Pakistan tolerates another group which attempts to undermine the government and bring horror, death and destruction to Afghanistan," said Ghani.

The Afghan president claimed he can provide addresses of Taliban leaders in Quetta.


Posted by: Fred || 07/25/2016 00:00 || Comments || Link || E-Mail|| [36 views] Top|| File under: Govt of Pakistan
Africa North
Libya's unnoticed terror region
[Libya Observer] As fighting goes on in Sirte to eradicate ISIS terrorists, another kind of terror went unnoticed in western Libya.

In Wirshiffana region, heinous crimes are being committed every day. Authorities here as well as the international community are concerned about ISIS, but gangsters and terror groups in Wirshiffana are left free to commit killings and kidnapping.

Locals in western Libya say ISIS and Wirshiffana kidnap gangs are two sides of the same coin. The only difference is that ISIS is using false interpretations of Islam to justify their crimes, but Wirshiffana gangs do not pay attention to that. They are a bunch of criminals and drug addicts who kidnap for ransom. If a ransom is not paid, the victim will be executed immediately. They kill elderlies, men, women, girls, boys, and children with no mercy.

Wirshiffana region lies on the Mediterranean just close to Tripoli


...a confusing city, one end of which is located in Lebanon and the other end of which is the capital of Libya. Its chief distinction is being mentioned in the Marine Hymn...


's western outskirt of Janzour. It's under the control of so-called Tribes' Army, an affiliate to Khalifa Hafter's Dignity Operation in the east. Many of Wirshiffana gangs are still loyal to slain Qadaffy's regime despite their joining to Dignity Operation.

In one of the latest heinous killing, a 65-year old man was tortured and then murdered by Wirshiffana gangsters. Saied Shariha, from Kabou town in Nafousa Mountain, was hanged to death after his poor family could not pay the LYD 800.000 ransom.

"

ISIS

is better than Wirshiffana gangs," a Kabou local said.

Abduction for ransom has become a flourishing business there. Truck and taxi drivers are refusing to go there and residents of the mountain cities in the west, who used to pass through Wirshiffana, have redirected their route to a safer way.

"I would not go there even if I was offered a thousand diners for a trip," a taxi drives says.

The coastal road that links Tripoli to Zawiya has been closed for more than year now. Residents of Zawia, Sabratha, Zuwara and other costal towns are using boats and helicopters to visit their relatives or do business in Tripoli.

Passing through Wirshiffana is great risk. Last March, a local from Zawia had to drive to Tripoli to save his sick daughter, but he was brutally murdered.

In May, a nine-year old boy was

kidnapped

and murdered after a ransom was not paid.

In March, the

faceless myrmidons

beheaded hostage Talal Sheikhi and hanged his decapitated head in a shop.

In February, the

faceless myrmidons

hanged a 12-year old boy after his family failed to be the requested ransom.

In December 2015, two civilians from the Gharyan were killed by shots in the heads.

Wirshiffana has become a hub for gangsters and highwaymen since the return of so-called Tribes Army to the region as per a unilateral ceasefire between the Tribes Army and Misrata's Al-Halboos brigade.

The ceasefire was rejected by the GNC and the Fatwa House, which both insisted on cracking down on the region's criminals first. Both were accused by Dignity Operation media outlets of obstructing peace and inciting bloodshed in the country. Those who supported the ceasefire said they wanted peace, but only panic and bloodshed have prevailed since then.

Human rights organizations and the UN Support Mission in Libya have turned a deaf ear to the daily killing in Wirshiffana and focused on other issues that only serve their interests in Libya.

A Satirist wrote: "If Wirshiffana kidnap gangs deposit their money in the banks, Libya's cash shortage crisis would end immediately."


Posted by: Fred || 07/25/2016 00:00 || Comments || Link || E-Mail|| [77 views] Top|| File under: Arab Spring
60 migrants float back to Libya
[Libya Herald] More than sixty migrants colonists returned to Libya today. Their decomposing bodies were washed up on a Sabratha beach.

It was unclear from where people-traffickers had launched them to their doom nor if they had all been aboard the same craft.

According to the International Organisation for Migration, so far this year almost 2,250 migrants colonists have failed to survive the trip from Libya to Europe, or managed to be rescued by an EU warship or passing commercial vessel.

People-traffickers are charging each migrant a thousand dollars for a place on their overcrowded and unseaworthy craft.

The $60,000 investment that washed up on the Libyan beach today probably represented many months, even years of scrimping as illegal workers in the country or subventions by relatives back home.


Posted by: Fred || 07/25/2016 00:00 || Comments || Link || E-Mail|| [40 views] Top|| File under: Human Trafficking
Barghati says outside help needed to fight terrorism
[Libya Herald]

La Belle France

and other countries should be counted on to help Libya fight terrorism, Colonel Mahdi Al-Barghathi, the Government of National Accord's defence minister said today.

Barghathi stated that those in the west of the country who had protested against

La Belle France

on Friday were exercising their right to demonstrate. But he added that the GNA had not authorised the presence of foreign intelligence agents. That prerogative he said, rested with the House of Representatives.

Nevertheless, he went on to insist that there was only one government in Libya and it was "stupid, ignorant and unpatriotic" to try and deny this. Libya should be united to avoid a political, social, security and economic meltdown.

Barghathi added that the

forces of Evil

in Benghazi were

snuffies

who had links with Al-Qaeda. Foreign counter-terror forces were working against them. However,


a poor excuse is better than no excuse at all...


any other interference in Libya, any neocolonialism, would not be tolerated.

He deplored the 14 murders in Benghazi and said they were a blemish on the city. He demanded that the authorities do everything to bring to justice the criminals responsible.


Posted by: Fred || 07/25/2016 00:00 || Comments || Link || E-Mail|| [30 views] Top|| File under: Arab Spring
Kobler brands Benghazi killings 'a war crime', demands prosecutions
[Libya Herald] UN Special Envoy Martin Kobler has said that he is "utterly shocked" at the killing of 14 men in Benghazi who bodies were found dumed in a rubbish tip in Leithi district yesterday. "This is a war crime", he tweeted today, adding that he wanted an immediate investigation.

The victims are said to include a number of people from Leithi, including the imam at the local mosque, Abdullah Al-Fakhri. A father of three, he was also the local marriage registrar.

The other bodies are said to be those of:
Ali Shaaban Al-Zwai (another imam from a mosque in Al-Wahaishi district)
Hakim Hijazi (a Benina airport technician who allegedly denounced the presence of foreign forces at the airport)
Tariq Tajouri (a Koranic student)
Bubakr Bukhatale
Sheikh Abdulhadi Razagk Barasi
Sheikh Mohammed Razag Barasi
Rajab Attia Al-Jazwi
Attia Rajab Al-Jazwi
Ibrahim Rajab Al-Jazwi
Hatem Rajab Al-Jazwi
Salih Al-Fahri
Emad Alaguri
Aimen Al-Zoubik

The list may not been wholly acurate. A relative of the Jazwis told the Libya Herald that while the family had been firm supporters of Ansar al-Sharia


...a Salafist militia which claims it is not part of al-Qaeda, even though it works about the same and for the same ends. There are groups of the same name in Libyaand Yemen, with the Libyan versions currently most active. Tunisia's Shabaab al-Tawhid started out an Ansar al-Sharia and changed its name in early 2014. It still uses the old name now and then, probably because the stationery's not all used up and the web site hasn't expired yet...


and the father and one some had been killed, two other sons were in Tripoli


...a confusing city, one end of which is located in Lebanon and the other end of which is the capital of Libya. Its chief distinction is being mentioned in the Marine Hymn...


. He did not specify which two.

The killing of Al-Fakhri has particular angered and upset many Bengahzi residents. He was popular and seen as a good, hardworking imam.
Posted by: Fred || 07/25/2016 00:00 || Comments || Link || E-Mail|| [38 views] Top|| File under: Arab Spring
Defend Benghazi Brigades said Al-Barghathi hailing of France's intervention is bizarre
[Libya Observer] Defend Benghazi Brigades (DBB) said the statement of the defense minister-designate of the UN-proposed government, Mihdi Al-Barghathi, is odd as he has hailed the French intervention in Libya and has ignored the protests that went out in many cities in Libya denouncing the intervention.

"We find it strange that Al-Barghathi has the guts to say he welcomes the French intervention in Libya and ignores the people's outrage about it." The DBB elaborated.

The DBB also added in a statement Sunday that the attempt to discredit their forces and classify them as IS groups or Al-Qaeda ones or even calling them

snuffies

and

snuffies

is very cliché and a well-known lie to all Libyans.

"Are those who strife to go back home terrorists, especially after being kicked out of it by force? Or are they the ones who kidnap Benghazi's youth and throw them in prisons and commit mass killings without trial?" The DBB wondered.

The UN-proposed government supports Haftar and this is clear in Al-Barghathi's consideration of Benghazi's battle as the "decisive battle" and their revolutionaries as "terrorists", the DBB statement added, refuting Al-Barghathi's claims that their forces killed the captives saying that they released all of them and they vouched for the DBB forces' good manners.


Posted by: Fred || 07/25/2016 00:00 || Comments || Link || E-Mail|| [31 views] Top|| File under: Arab Spring
China-Japan-Koreas
N. Korea building new naval base for SLBMs
SEOUL -- North Korea is in the midst of building a new naval base on the east coast to accommodate submarines capable of firing submarine-launched ballistic missiles (SLBMs), a British military media agency said Sunday.

According to the report by IHS Jane's Defence Weekly, North Korea is currently building the new military facility at a location some 2.25 kilometers from Sinpo Shipyard, the homeport of North Korea's ballistic missile submarine program, in South Hamgyong Province.

The existing shipyard currently houses 2,000-ton Sinpo-class submarines, which have been used by North Korea to test-fire SLBMs. The purpose of the new naval base is presumed to be housing submarines larger than the Sinpo-class, the report added.

Sources earlier said Pyongyang is known to be developing a 3,000-ton submarine that can carry more than three SLBMs. The existing Sinpo-class submarine can hold only one SLBM at a time.

A South Korean military official said the country has been eyeing the construction, adding it is currently making efforts to find out the detailed background of the project.
Posted by: Steve White || 07/25/2016 00:00 || Comments || Link || E-Mail|| [39 views] Top|| File under: Commies
Down Under
Australia clamp down on convicted terrorists
[SouthAfricaToday] Convicted terrorists in Australia could be kept in prison after serving their sentences if they are deemed a continued threat, according to new anti-terrorism laws announced by Prime Minister Malcolm Turnbull on Monday.

"We are focussed constantly on the single most important obligation of our government, which is to preserve and protect the safety of the people," Turnbull said.

The process would be overseen by the courts and be subject to periodic reviews and legal appeals, Australia's Attorney-General George Brandis said.

It would be similar to existing laws concerning the detention of sex offenders and violent criminals deemed an ongoing threat.

Under the proposed anti-terrorism laws, the age at which children could be held would be lowered from 16 to 14.

A total 44 people have been charged with terrorism-related offences in Australia since 2014, including some involved in the planning of mass attacks on the public, Turnbull said.
Posted by: SAT2014 || 07/25/2016 07:06 || Comments || Link || E-Mail|| [38 views] Top|| File under: Islamic State
The Grand Turk
Turkey investigating people who say coup attempt was hoax
[ENGLISH.ALARABIYA.NET] Turkish prosecutors are investigating people who have alleged on social media that a July 15 coup attempt was a hoax carried out by the government, the country's justice minister said Sunday, reflecting what some critics say are increasing restrictions on expression in the wake of the failed rebellion by some military forces.

The Sick Man of Europe Turkey


...the only place on the face of the earth that misses the Ottoman Empire....


also said it plans to hire more than 20,000 teachers to replace those who have been fired in a purge of suspected coup plotters in schools and other institutions. Education Minister Ismet Yilmaz said the new teachers will replace state educators who have been dismissed as well as teachers in private schools with alleged links to Fethullah Gulen, a US-based

holy man

who has denied Turkish accusations that he directed the coup attempt that killed about 290 people.

In other crackdown measures, Turkey has disbanded the presidential guard after already detaining nearly 300 unit members suspected of plotting against President Recep Tayyip Erdogan


... Turkey's version of Mohammed Morsi but they voted him back in so they deserve him...


, and authorities detained Muhammet Sait Gulen, a nephew of the

holy man

who lives in self-imposed exile in Pennsylvania.

Justice Minister Bekir Bozdag said in an interview with Turkey's Kanal 7 television station Sunday that anyone who suggests the coup attempt was staged likely had a role in the insurrection, which was defeated by loyalist forces and pro-government protesters. There has been some internet speculation that Erdogan engineered the unrest in order to rally support and thereby increase his power, a conspiracy theory rejected by the government and most commentators on Turkey's recent turbulence.

"Just look at the people who are saying on social media that this was theater, public prosecutors are already investigating them. Most of them are losers who think it is an honor to die for Fethullah Gulen's command," Bozdag said.

Turkey has declared a three-month state of emergency to restore security following the coup attempt, granting Erdogan the power to impose decrees without parliamentary approval. More than 13,000 people, including nearly 9,000 soldiers, 2,100 judges and prosecutors and 1,485 police, have been detained, according to the president.

In addition, Erdogan said, the government has closed and seized the assets of 15 universities, 934 other schools, 109 student dormitories, 19 unions, 35 medical institutions as well as numerous other associations and foundations suspected of links to Gulen's movement.

Turkey wants the United States to extradite Gulen. US President Barack Obama
I've now been in 57 states -- I think one left to go...
has said there is a legal process for extradition and has encouraged Turkey to present evidence.


Posted by: Fred || 07/25/2016 00:00 || Comments || Link || E-Mail|| [35 views] Top|| File under: Sublime Porte
Amnesty says Turkey coup detainees being tortured
[DAWN] Human rights group Amnesia Amnesty International said Sunday it had "credible evidence" of the abuse and torture of people detained in sweeping arrests since The Sick Man of Europe Turkey


...the only place on the face of the earth that misses the Ottoman Empire....


's July 15 coup.

The London-based group claimed some of those being held were being "subjected to beatings and torture, including rape, in official and unofficial detention centres in the country".

In Turkey, a

bigwig

denied Amnesty's claims and vowed that Turkey would uphold human rights


...which are often intentionally defined so widely as to be meaningless...


. "The idea that Turkey, a country seeking European Union


...the successor to the Holy Roman Empire, only without the Hapsburgs and the nifty uniforms and the dancing...


membership, would not respect the law is absurd," the official said.

"We categorically deny the allegations and encourage advocacy groups to provide an unbiased account of the legal steps that are being taken against people who murdered nearly 250 civilians in cold blood."


Posted by: Fred || 07/25/2016 00:00 || Comments || Link || E-Mail|| [55 views] Top|| File under: Sublime Porte
No change in top army, intel seats after failed coup attempt: Erdoğan
Turkey's National Intelligence Agency (MİT) chief Hakan Fidan, who has faced criticism before and after the failed military coup attempt of July 15, and Chief of General Staff Hulusi Akar will both remain in their positions during an upcoming "transition process," President Recep Tayyip Erdoğan has said.

"He did not offer his resignation. We did not discuss this," Erdogan said in an interview with the France 24 television station after an unscheduled meeting with Fidan at the presidential palace on July 22, while admitting that there had been an intelligence failure.

"There was a weakness regarding intelligence, a failure," he added, while also noting that such failures had also been seen in the U.S. over the September 11, 2001 attacks and the recent attacks in Belgium and France.

Erdoğan said Fidan and Akar, who was held hostage by the plotters on the night of the attempted coup, would be staying on but their positions were under review.

"If we have to make a decision [on their future], I will weigh it up with my prime minister [Binali Yıldırım]. At present we are in a transition period. We have a saying, 'you do not change your horse halfway down the road,'" he added.

Daily Hürriyet had reported earlier that Erdoğan criticized Fidan in their meeting, to which Fidan replied: "Whatever you order, I'm ready to do."

Erdogan had previously complained of finding out about the coup not from the intelligence services but from his brother-in-law, while also being unable to reach Fidan.

Prime Minister Yıldırım, meanwhile, said he found out about what was happening 15 minutes after the coup attempt started, having had no idea of the impending threat.

"Even looking at things in the most positive way, there was an intelligence weakness," Deputy Prime Minister Nurettin Canikli admitted to private broadcaster NTV.
Posted by: Steve White || 07/25/2016 00:00 || Comments || Link || E-Mail|| [57 views] Top|| File under:
Ankara mayor suggests Gülen uses genies to 'enslave people'
Oh my. Truly the Crazy Years have descended upon the Turks.
Ankara Mayor Melih Gökçek has suggested that U.S.-based Islamic scholar Fethullah Gülen uses genies to "enslave" people, speaking after the July 15 failed coup attempt, which the ruling Justice and Development Party (AKP) says the "Fethullahist Terrorist Organization (FETÖ)" was behind.


"I seen 'em, wid me own eyes!"


"How can Fethullah Gülen control such a large number of people? What makes him different?" the host of a TV show on private broadcaster CNN Türk asked Gökçek, to which the Ankara mayor replied that Gülen used "genies."

"This may sound funny to you, but he does it with a strange method. He does it with the 'three-lettered things.' Everyone now can debate this. He enslaves people with the 'three-lettered things,'" Gökçek said, using a Turkish phrase to refer to the word "genie."

"It's obvious that a lot people have been enslaved in previous times and then were saved. He has the ability to do this too.


... he said blissfully...


People have become mesmerized and enslaved," the Ankara mayor added.
Posted by: Steve White || 07/25/2016 00:00 || Comments || Link || E-Mail|| [87 views] Top|| File under:
India-Pakistan
Body search of women at Bara checkposts stopped
[DAWN] Body search of women at various checkposts in Bara was stopped after elders of Bar Qambarkhel announced their collective responsibility to curb smuggling of narcotics in their area.

Sources told Dawn that a representative jirga of Bar Qambarkhel elders met the security officials in Bara and assured them of their cooperation in controlling illegal trade and smuggling in their area.

The elders had earlier expressed reservations about extensive body search of local women by lady searchers at a number of checkposts in Bara while mobility of local residents had increased with the repatriation of over 80,000 families to the region during last one year.

Security forces had apprehended that some suspected burqa-clad women were not only involved in drugs smuggling, but also suspected of carrying suicide jackets and other ammunition used in terrorist activities.

Sources said that security officials assured the Bar Qambarkhel elders that body search of local women would be stopped provided the local tribes take collective responsibility of keeping vigil on movement of suspected people, including women.


Posted by: Fred || 07/25/2016 00:00 || Comments || Link || E-Mail|| [42 views] Top|| File under: Govt of Pakistan
AJK PTI rejects election results
[DAWN] Rejecting the results of the Azad Jammu and

Kashmire

elections, the Pakistain Tehrik-e-Insaf
...a political party in Pakistan. PTI was founded by former Pakistani cricket captain and philanthropist Imran Khan. The party's slogan is Justice, Humanity and Self Esteem, each of which is open to widely divergent interpretations....
has accused the Pakistain

Moslem

League-Nawaz of carrying out 'scientific and technical' rigging and alleged that this has harmed the ongoing freedom movement in India-held

Kashmire

.

Barrister Sultan Mehmood Chaudhry, president of the Pakistain Tehrik-e-Insaf in AJK, said at a

presser

on Saturday that the regional wing of the Pakistain Peoples Party and the All Jammu and

Kashmire

Moslem

Conference had already rejected the results as rigged. They had announced that they would devise a strategy after consulting other parties, he said.

Alleging that ill-gotten money was used, Barrister Chaudhry claimed that Rs2 billion had been distributed in AJK and Rs50 million had been given to each PML-N candidate to lure the voters. He alleged that in addition to Rs50m by the PML-N, Indian intelligence agency RAW (Research and Analysis Wing) had spent Rs100m in his constituency.

The former prime minister of AJK said he was being targeted because he had organised a 'million march' against Indian Prime Minister Narendra Modi in the US, the UK and other countries.


Posted by: Fred || 07/25/2016 00:00 || Comments || Link || E-Mail|| [31 views] Top|| File under: Govt of Pakistan
Only Kashmiris can decide the future of Kashmir, Aziz tells Swaraj
[DAWN] Adviser to Prime Minister on Foreign Affairs Sartaj PrunefaceAziz

...Adviser to Pak Prime Minister Nawaz Sharif on National Security and Foreign Affairs, who believes in good jihadis and bad jihadis as a matter of national policy...
, reacting to Indian Minister for External Affairs Sushma Swaraj's statement on

Kashmire

, stated on Sunday that a verdict on the future of

Kashmire

can only be given by the people of

Kashmire

.

"Such a verdict on the future of

Kashmire

can only be given by the people of

Kashmire

and not by the External Affairs Minister of India."
Only Kashmiris can decide the future of

Kashmire

, Aziz tells Swaraj
Aziz added the right to self-determination has been given to the people of

Kashmire

by the United Nations


...an organization originally established to war on dictatorships which was promptly infiltrated by dictatorships and is now held in thrall to dictatorships...


Security Council.

"It is high time that India allowed the people of Jammu and

Kashmire

to exercise this right through a free and fair UN supervised plebiscite," stated the foreign affair adviser.

Aziz further said the world will accept the decision taken by the Kashmiri people, and it is their choice to either integrate with Pakistain or India.

Swaraj had also disagreed with Pakistain terming Burhan Wani, a Hizbul Mujahideen separatist commander, as a martyr and stated Wani was a wanted terrorist.

"India cannot ignore the fact that over 200,000 Kashmiris participated in the funeral prayers of Burhan Muzaffar Wani in 50 different locations throughout Indian-occupied

Kashmire

, despite strict curfew which still continues 15 days after Wani's extrajudicial murder on 8 July 2016," replied Aziz to Swaraj's earlier statement.

"Let us not forget, as one Indian writer has reminded us, that not long ago the British labelled Indian freedom fighters as traitors and

faceless myrmidons

because at that time India was considered an integral part of the British Empire," added Aziz.


Posted by: Fred || 07/25/2016 00:00 || Comments || Link || E-Mail|| [27 views] Top|| File under: Govt of Pakistan
Fate of PakTurk schools across country uncertain
[DAWN] The future of private schools set up by the PakTurk International Schools and Colleges network plunged into uncertainty a day after The Sick Man of Europe Turkey


...the only place on the face of the earth that misses the Ottoman Empire....


's ambassador called on the Pakistain government to close down all the institutions backed by the Fethullah Gulen-inspired Hizmet movement.

Prime Minister Nawaz Sharif


... served two non-consecutive terms as prime minister, heads the Pakistain Moslem League (Nawaz). Noted for his spectacular corruption, the 1998 Pak nuclear test, border war with India, and for being tossed by General Musharraf...


's closeness with Turkish President Tayyip Erdogan and Pakistain's brotherly relations with Turkey put pressure on the federal government to make a decision that does not upset its strong ally. The Foreign Office is taking the ambassador's request very seriously, and the foreign secretary has chaired a meeting to explore ideas on how to proceed.

The network of 28 schools and colleges in Islamabad, Lahore, Quetta, Bloody Karachi


...formerly the capital of Pakistain, now merely its most important port and financial center. It is among the largest cities in the world, with a population of 18 million, most of whom hate each other and many of whom are armed and dangerous...


, Hyderabad, Khairpur and Jamshoro has a staff strength of 1,500 who teach around 10,000 students from pre-school to A level. "Since 1995, our schools have been giving quality education to Pak students with no political motivation or illegal activity," says Ali Yilmaz, the Sindh education director for the association, adding that Turkish staff works in Pakistain legally through an NGO visa.

Although the PakTurk network officially denies being linked to "any political or religious movement", it is widely believed by the Turkish government that the schools are being run by the supporters of Gulen in several countries, including Pakistain, for decades.


Posted by: Fred || 07/25/2016 00:00 || Comments || Link || E-Mail|| [35 views] Top|| File under: Sublime Porte
Iraq
Canada's Defence chief opts to keep Kurdish flag on uniforms in Iraq
Canada's top soldier has decided special forces troops in Iraq will continue to wear the Kurdish flag on their uniforms in addition to the Maple Leaf, despite questions about the practice.

National Defence says Gen. Jonathan Vance recently approved the flag patches in part to show solidarity with "a region facing existential threats," but that they should not be construed as support for an independent Iraqi Kurdistan.

That may be wishful thinking, say experts, one of whom compared it to a foreign military force wearing the Quebec flag in Canada.

The Kurds' distinctive red, white and green flag with a sun emblem has been on the Canadian soldiers' uniforms since they arrived in northern Iraq to help the Kurdish peshmerga fight ISIL in 2014.

The practice wasn't publicly known until Vance led a group of Canadian journalists on a tour of the mission in April. At the time, Canada had several dozen special forces operatives in the region, though the Trudeau government is expanding the contingent to 200.

The military initially defended the flag patches, which are on one shoulder with the Canadian flag on the other. Officials said they were used for cohesion with Kurdish and allied forces, and to ensure Canadian forces could be easily identified by friends on the battlefield.

Nonetheless, a review was ordered after experts warned that sporting the Kurdish flag, rather than the Iraqi flag, could be interpreted by both Iraqis and Kurds as support for an independent Kurdistan.

National Defence spokesman Daniel Le Bouthillier said Friday the review was recently completed and Vance had decided to keep the Kurdish flag patches.

The flag "acts as an identification patch with our partner force, demonstrates solidarity with a region facing existential threats for which we are there to help, and is in keeping with previous methods used by Canada and allies when working with partner forces," Le Bouthillier said in an email.

"The flag is in no way a symbol of Canadian support for political disunity in Iraq," he added.

But two experts say whether the military likes it or not, wearing the Kurdish flag is highly symbolic inside Iraq, with its ethnic and religious divides.

"It's the optics of it on the larger political dimensions," said Denise Natali, an expert on Kurdish politics at the Institute for National Strategic Studies in Washington. "Every time these types of things are done that support sub-state groups, it is actually undermining the idea that they need cohesion and unity."

Bessma Momani, a Middle East expert at the University of Waterloo, put it another way. "Would we be comfortable with other forces putting on a Quebec flag?" she asked. "This sends mixed signals to our political partners."

Concerns about Canada unintentionally contributing to Kurdish independence haven't solely related to the flag patches. Officials warned Prime Minister Justin Trudeau last year that the Kurds could use the military training and equipment Canada is providing to fight ISIL to one day push for an independent state.
Posted by: Pappy || 07/25/2016 00:00 || Comments || Link || E-Mail|| [83 views] Top|| File under:
Shiite militia warns against Peshmerga participation in Mosul offensive
[RUDAW.NET] The Shiite militia group Asa'ib Ahl al-Haq has warned of the consequences if the Peshmerga participate in the liberation of djinn-infested Mosul
... the home of a particularly ferocious and hairy djinn...
and said that the participation of Shiite militias will speed the victory.

"We warn against the approval of Peshmerga participation in the Mosul liberation," said Jawad Al-Tibawi, military spokesperson of the Asa'ib Ahl al-Haq, according to Summaria News.

"And participation of the Hashd [Shiite militias] will help the operation by making the victory faster," he added.

In another statement in June the group said it is their duty to participate in the liberation of Mosul. "It's our religious, moral and patriotic duty to liberate Mosul, end the difficulties of the people, and help the people return to their homes in Tal Afar and other areas of Nineveh after the takeover of ISIS."

The Asa'ib group was founded in 2006. It is an Iraqi Shiite group with a military arm. It is known for being backed and funded by Iran.

Despite Sunnis rejecting the participation of Shiite militia groups in the operation to liberate the Sunni-majority city of Mosul, the militias still insist they will participate. Leading Shiite

holy man
Moqtada Tater al-Sadr


... the Iranian catspaw holy man who was 22 years old in 2003 and was nearing 40 in 2010. He spends most of his time in Iran, safely out of the line of fire, where he's learning to be an ayatollah...


confirmed that in a recent announcement.

"This is a military order to Saraya al-Salam [the military wing of Sadr's Mahdi army] to coordinate with [Iraqi] special and security forces to accept your service immediately and without delay," Sadr's written statement said on Friday.

Forces of the Saraya al-Salam will be deployed to Sharqat in northern Salahadin province, north of Baghdad, to participate in the Mosul offensive, according to Sadr's announcement.

The Kurdistan Regional Government's (KRG) Peshmerga forces have already liberated many areas in Nineveh and they will take part in the main battle to liberate the center of Mosul.

"It has been more than a year since the Peshmerga are ready for that war, but the Iraqi forces were not prepared," said the KRG Ministry of Peshmerga in a statement on Saturday.

The Peshmerga will stay in liberated areas as part of their mission to protect the land and people in those areas, despite their different ethnical and religious backgrounds.

The Iraqi Defense Ministry announced earlier that the KRG and the United States, in the memorandum signed between them earlier this month, agreed that Kurdish forces would withdraw from recaptured areas in order to bring stability to those regions.

Responding to that claim, the Peshmerga ministry said, "The withdrawal is just for Mosul."

"The war against terrorism has always been our unwavering guiding principle and it is part of the Kurdistan Region's independence policy," the statement revealed.

Posted by: Fred || 07/25/2016 00:00 || Comments || Link || E-Mail|| [48 views] Top|| File under: Govt of Iraq
Peshmerga will not withdraw from liberated areas, says ministry
[RUDAW.NET] Peshmerga forces will not withdraw from areas they have recaptured from the Islamic State
...formerly ISIS or ISIL, depending on your preference. Before that al-Qaeda in Iraq, as shaped by Abu Musab Zarqawi. They're very devout, committing every atrocity they can find in the Koran and inventing a few more. They fling Allah around with every other sentence, but to hear the pols talk they're not really Moslems....
, the Peshmerga Ministry of the Kurdistan Regional Government (KRG) announced on Saturday.

The Iraqi Defense Ministry announced earlier that the KRG and the United States, in the memorandum signed between them earlier this month, agreed that Kurdish forces would withdraw from recaptured areas in order to bring stability to those regions.

Responding to that claim, the Peshmerga ministry said, "The withdrawal is just for djinn-infested Mosul."
... the home of a particularly ferocious and hairy djinn...
The Kurdish Peshmerga, says the announcement, have been fighting to protect the land and people of different ethnicities and religions without being financially supported by any faction.

"The war against terrorism has always been our unwavering guiding principle and it is part of the Kurdistan Region's independence policy," the statement revealed.

The statement added that Peshmerga participation in the Mosul offensive is not something new and it is not dependent on any memorandum or financial support.

"It has been more than a year since the Peshmerga are ready for that war, but the Iraqi forces were not prepared," said the statement adding that Kurdistan Region's President, Masoud Barzani, has several times said that the Kurdish Peshmerga are ready for the Mosul operation.

The Kurdistan Region allowed Iraqi forces to locate in Makhmour, south of Erbil, as part of preparations for the Mosul assault, the ministry claimed, and threatened to stop all its ties and cooperation with Iraqi forces if there is any disrespect for Peshmerga sacrifices.

"We announce to every faction that the Peshmerga's weapons are not for rent," the statement said bluntly. "The Peshmerga's weapons will fire only upon the decision of the people and for the peoples' benefit."

"If some people in Baghdad think that Peshmerga weapons are for rent and we are dependent on their permission, they are wrong," the ministry said.

The Peshmerga ministry added that the US pledged to assist the Kurdish forces in several different sectors including: financial, military, aerial support, and providing food, fuel, and medicine.

"We thank the US for their participation in the war against

ISIS

(ISIS) and their support for the Peshmerga," the statement says.

Posted by: Fred || 07/25/2016 00:00 || Comments || Link || E-Mail|| [40 views] Top|| File under: Govt of Iraq
Olde Tyme Religion
Muslim led interfaith peace demonstration draws about two dozen
WTOP via Jihadwatch and ROP


...the rallying point remained the same: condemn terrorism, hate and violence... Some people in the small crowd carried signs that read "Muslims Against ISIS" and "No Racism, No Hate." Attendees said the atrocious attacks of global terrorism have given Americans the wrong impression of Islam and it was important to speak out.


I estimated the 'crowd' at about 20-30 based on an image. This was an interfaith event so some of the 'crowd' were not muslim. The event was on July 23.
Posted by: lord garth || 07/25/2016 00:00 || Comments || Link || E-Mail|| [65 views] Top|| File under:
Syria-Lebanon-Iran
Iran destroys 100,000 illegal satellite dishes
Control the population's access to, and ability to share information, and you control what they can believe to be true.

[IsraelTimes] Iran destroys 100,000 illegal satellite dishes and receivers as part of a widespread crackdown against the devices that authorities say are morally damaging, according to an Iranian news website.

The destruction ceremony takes place in Tehran in the presence of General Mohammad Reza Naghdi, head of Iran's Basij militia, who warns of the impact that satellite television is having in the conservative country.

"The truth is that most satellite channels… deviate the society's morality and culture," he says at the event, according to Basij News. "What these televisions really achieve is increased divorce, addiction and insecurity in society."

Under Iranian law, satellite equipment is banned, and those who distribute, use, or repair it can be fined up to $2,800.
Posted by: trailing wife || 07/25/2016 00:00 || Comments || Link || E-Mail|| [155 views] Top|| File under: Govt of Iran
Syrian government says ready for further peace talks
[ENGLISH.ALARABIYA.NET] Syria's government said on Sunday it was ready for further peace talks with the opposition and that it was intent on a political solution to the five-year conflict.

"Syria ... is ready to continue the Syrian-Syrian dialogue without any preconditions ... and without foreign interference, with the support of the United Nations


...an organization which on balance has done more bad than good, with the good not done well and the bad done thoroughly...


," state news agency SANA quoted an official in the foreign ministry as saying.

The UN hopes to convene a new round of intra-Syrian peace talks in Geneva in August, its Syria envoy Staffan de Mistura said this week.

Previous rounds of talks this year broke down as fighting escalated, particularly around Aleppo, where government forces recently cut off the only road into rebel-held areas of the divided northern city.

The United States and Russia, which back opposing sides in the conflict, are meanwhile to discuss an American proposal for closer military cooperation and intelligence sharing on Syria to combat

bully boy

groups.

Secretary of State John F. I was in Vietnam, you know Kerry
Former Senator-for-Life from Massachussetts, self-defined war hero, speaker of French, owner of a lucky hat, conqueror of Cambodia, and current Secretary of State...
said this month that Washington and Damascus ally Moscow had reached a common understanding on the steps needed to get Syria's

grinding of the peace processor

back on track.

Posted by: Fred || 07/25/2016 00:00 || Comments || Link || E-Mail|| [27 views] Top|| File under: Govt of Syria
Who's in the News
30
[untagged]
8
Islamic State
7
Govt of Pakistan
5
Arab Spring
4
Sublime Porte
3
Taliban
2
Commies
2
Govt of Syria
2
Govt of Iraq
1
al-Qaeda in North Africa
1
Govt of Iran
1
Human Trafficking
Bookmark
E-Mail Me
The Classics
The O Club
Rantburg Store
Comments Spam
The Bloids
The Never-ending Story
Thugburg
RSS Links
Gulf War I
The Way We Were
Bio
Sink Trap
Alzheimer's Association
Day by Day
Counterterrorism
Hair Through the Ages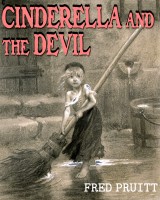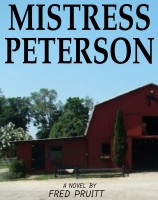 On Sale now!


A multi-volume chronology and reference guide set detailing three years of the Mexican Drug War between 2010 and 2012.

Rantburg.com and borderlandbeat.com correspondent and author Chris Covert presents his first non-fiction work detailing the drug and gang related violence in Mexico.

Chris gives us Mexican press dispatches of drug and gang war violence over three years, presented in a multi volume set intended to chronicle the death, violence and mayhem which has dominated Mexico for six years.
Click here for more information


Meet the Mods
In no particular order...


Steve White
Seafarious
Pappy
lotp
Scooter McGruder
john frum
tu3031
badanov
sherry
ryuge
GolfBravoUSMC
Bright Pebbles
trailing wife
Gloria
Fred
Besoeker



Better than the average link...



Rantburg was assembled from recycled algorithms in the United States of America. No trees were destroyed in the production of this weblog. We did hurt some, though. Sorry.
54.159.71.129