Africa Horn
Niger man deported by Israel stranded in Ethiopia airport for months
[IsraelTimes] Eissa Muhamad has been living in the departures lounge in Addis Ababa since November, after his home country twice refused to repatriate him.

A migrant from Niger deported by Israel last year has been trapped in bureaucratic limbo at the airport in Æthiopia's capital for the last three months after his home country has twice refused to take him back.

Twenty-four-year-old Eissa Muhamad has been living in the departure lounge at Addis Ababa's international airport since November, when his travel papers expired while he was bounced back and forth between Israel and Niger.
Continued on Page 49
Posted by: trailing wife || 02/20/2019 00:00 || Comments || Link || E-Mail|| [64 views] Top|| File under: Moslem Colonists
Africa North
Egypt court upholds ruling placing 241 Wilayet Sinai members on terrorism list
[AlAhram] Egypt's Court of Cassation upheld on Monday an earlier criminal court decision to place 241 people on the country's terrorist list.

In May 2018, the Egyptian gazette published a decision by the Cairo Criminal Court to place 241 people on the terrorist list for joining the Wilayet Sinai terrorist organization.

The cassation court's decision was based on a memo by the High State Security Prosecution saying that the suspects worked to restructure the organization and attract new members to carry out hostile plans against the Armed Forces, the police and the judiciary.

The court highlighted that this cell has been implicated in several attacks targeting police and army personnel in April 2017.

Wilayat Sinai is the self-proclaimed name of the terrorist group formerly known as Ansar Beit al-Maqdis, which declared allegiance to

ISIS

in November 2014.
Posted by: trailing wife || 02/20/2019 02:04 || Comments || Link || E-Mail|| [64 views] Top|| File under: Islamic State
Britain
Suddenly, haha, stateless.
[Daily Mail] The family of ISIS bride Shamima Begum today vowed to take Home Secretary Sajid Javid to court to stop him taking away her British citizenship.

The remorseless 19-year-old is in a Syrian refugee camp with her newborn son but Mr Javid has moved to ensure she will never allowed back into Britain after she fled to join Islamic State.

The Home Office will argue that because Begum's mother was born in Bangladesh her daughter is entitled to dual citizenship meaning she would not be left stateless, which is illegal under international law.

But Begum's family says she does not have a Bangladeshi passport and has never been there, making Mr Javid's decision illegal, they claim.

The teenager, who fled Britain with friends aged 15 and married a Dutch jihadi, has been unapologetic about ISIS' crimes and said the Manchester Arena suicide bombing could be considered 'retaliation'.

She also insists that the British public should be 'sympathetic' towards her and should be allowed back to London with her baby on human rights grounds.

But last night Sajid Javid last night moved to block her return to Britain arguing that taking away her British citizenship is 'conducive to the public good' on terrorism grounds.
Posted by: 3dc || 02/20/2019 06:51 || Comments || Link || E-Mail|| [300 views] Top|| File under: Islamic State
India-Pakistan
US calls upon Pakistan to let Masood Azhar be placed on UN terror list
[DAWN] The United States is urging Pakistain not to oppose moves to put Jaish-e-Mohammad
...literally Army of Mohammad, a Pak-based Deobandi terror group founded by Maulana Masood Azhar in 2000, after he split with the Harkat-ul-Mujaheddin. In 2002 the government of Pervez Musharraf banned the group, which changed its name to Khaddam ul-Islam and continued doing what it had been doing before without missing a beat...
and its leader Masood Azhar on a UN list of global terrorists, diplomatic sources told Dawn.

"This message has been conveyed to Pak officials in Islamabad and to Pak diplomats in Washington," one of the sources said.

Earlier this week, India urged the international community to support its move to place Jaish and its leader on a UN list of

gunnies

that would also require Pakistain to take punitive action against both.

However,


a good lie finds more believers than a bad truth...


the Indian media reported on Monday that New Delhi "would only push" for this "if China indicated its support".

In the past, China blocked several Indian moves to achieve this target.

India once again sought international support for its move after this week's terrorist attack in Pulwama that killed more than 40 Indian soldiers.

But a Chinese official indicated on Friday that while Beijing strongly condemned the terrorist attack in Pulwama, it was not yet ready to support India's UN moves against Jaish and Masood Azhar.

"Given China's statement, India is unlikely to push the Azhar ban in the UNSC until they get a green light from China," The Times of India reported.

In Washington, however, the Pulwama attack generated great sympathy for India.

"We stand with India as it confronts terrorism. Pakistain must not provide safe haven for

gunnies

to threaten international security," tweeted US Secretary of State Michael Pompeo.

In a separate statement, the State Department called on "all countries to uphold their responsibilities pursuant to UN Security Council resolutions to deny safe haven and support for terrorists".

US National Security Adviser John Bolton telephoned his Indian counterpart Ajit Doval and then issued a statement, reminding all UN members, including Pakistain, to "uphold UNSC responsibilities to deny safe haven and support for terrorists".

But his statement did not include two key points that an Indian statement on the Doval-Bolton call attributed to him:

US support for India's "right to self defence" and offering "all assistance to India".

The words attributed to Mr Bolton were interpreted in India as indicating US support for any possible Indian military action against Pakistain.

But the points that the Indian media built its narrative on were also missing from US media reports on the Pulwama attack and its consequences.

Instead, the media pointed out that the attack had placed Washington "in an awkward position".

The media noted that Washington wants Islamabad's help to end the war in Afghanistan and senior US officials have cautiously praised Pakistain's help in recent months toward the Afghan

grinding of the peace processor

.

"President Trump's emphasis on a pullout from Afghanistan increases Pakistain's importance to US regional policy," one such report claimed.

"The US government might continue to condemn Pakistain for providing terrorist groups with a safe haven, but that would be the possible extent of its support for India," argued a Stanford scholar Asfandyar Mir in an article he wrote for The Washington Post.

"As important as the long-term India-US relationship may be in the eyes of US strategists, the needs of the conflict in Afghanistan ‐ and Pakistain's role there ‐ are likely to take precedence in the short run," he wrote.
Posted by: Fred || 02/20/2019 00:00 || Comments || Link || E-Mail|| [61 views] Top|| File under: Govt of Pakistain Proxies
Pakistan will address actionable evidence if shared by Delhi, PM Khan tells India after Pulwama attack
[DAWN] In a video message, Prime Minister Imran Khan

... aka Taliban Khan, who ain't the sharpest bulb on the national tree...
on Tuesday said Islamabad will take action if Delhi shares any actionable evidence concerning last week's

suicide kaboom

in occupied

Kashmire

's Pulwama area which had targeted Indian paramilitary soldiers.


This is the VBEID attack claimed by Jaish-e-Mohammad. A Jaish-e-Mohammed youth terrorist named Adil Ahmad Dar, a Kashmiri local, was identified as the attacker.


While offering cooperation and another chance at a dialogue over the

Kashmire

issue, the premier also warned India against any act of aggression, saying Pakistain will not hesitate in retaliating to a provocation.


"Yeah! Youse guys better not hit us back!"


However,


nothing needs reforming like other people's bad habits...


he made it clear that he hopes better sense will prevail.


A Pak organization, lodged and commanded within Pakistain executes a mass casualty strike in India, and India's not supposed to get mad?


The premier explained he had wanted to respond to the attack right away because Delhi had accused Pakistain of having a hand in the attack, "but we had a very important visit from the crown prince of Soddy Arabia


...a kingdom taking up the bulk of the Arabian peninsula. Its primary economic activity involves exporting oil and soaking Islamic rubes on the annual hajj pilgrimage. The country supports a large number of princes in whatcha might call princely splendor. When the oil runs out the rest of the world is going to kick sand in the Soddy national face...


, we had an investment conference happening that we had been preparing for for a long time," he explained.


"Y'see, we were too busy then. I was having my hair done, and it had been simply ages since I had a pedicure..."


"Therefore, I decided not to respond then, because the attention would have been diverted away from the visit and onto this issue. This is why I am responding [now], now that the crown prince has left. And this [message] is for the Indian government," he said.

"First of all, you accused Pakistain.


First with the worst in everyone's mind...


[There was] no evidence.


Except for Jaish-[e-Mohammad's claims...


You never thought: 'What would be in it for Pakistain?',"


Other than keeping the Kashmire potty stirred...


he said. "Would even a fool do such a thing to sabotage his own conference? And even if he [the crown prince] had not been visiting, what benefit would Pakistain get from it [the Pulwama attack]?"


"Oh, by the way, Prince, throw in a few billion to help liberate the oppressed Kashmiris."


"Why would Pakistain, at this stage, when it is moving towards stability ─ we have fought a war against terrorism for 15 years, 70,000 Paks have

bit the dust

, terrorism is receding, peace and stability are returning ─ what benefit would we get from it [the Pulwama attack]?" he asked.

"You wish to remain stuck in the past, and each time something happens in

Kashmire

, you want to hold Pakistain responsible. Instead of trying to resolve the

Kashmire

issue, start a dialogue or move forward, you want to make Islamabad your whipping boy again and again," the prime minister said, addressing Delhi.

"I am telling you clearly, this is naya Pakistain. It is a new mindset, a new way of thinking. We believe that it is in our interest that our soil is not used for carrying out terrorist attacks in other countries, nor do we want outsiders to come and carry out terror attacks here. We desire stability," he asserted.

"Today, I would like to make the Indian government an offer. Any sort of investigation you wish carried out regarding this incident about the involvement of any Pak, we are ready [for it].

"If you have any actionable intelligence that a Pak is involved, give it to us. I guarantee you that we will take action ─ not because we are under pressure, but because they [any individuals found involved] are acting as enemies of Pakistain."

"If someone is using Pakistain's soil [to carry out terror attacks elsewhere], it is [akin to] enmity with us. It is against our interests."

The prime minister added that whenever Pakistain tries to initiate dialogue with India, Delhi's precondition is that terrorism must be talked about.

"We are ready to talk about terrorism. Terrorism is a regional issue [...] We want terrorism in the region to end," he stated. "Pakistain has been the worst affected by terrorism [...] Therefore, we are ready to talk with you."

Posted by: Fred || 02/20/2019 00:00 || Comments || Link || E-Mail|| [96 views] Top|| File under: Govt of Pakistan
Israel-Palestine-Jordan
Qatar warns Hamas it won't pay for Gaza electricity beyond April — report
[IsraelTimes] Doha said frustrated by lack of progress on various infrastructure projects in Strip, particularly stalled plans for a high-voltage power line from Israel.

Qatar

...an emirate on the east coast of the Arabian Peninsula. It sits on some really productive gas and oil deposits, which produces the highest per capita income in the world. They piss it all away on religion, financing the Moslem Brotherhood and several al-Qaeda affiliates. Home of nutbag holy manYusuf al-Qaradawi...
's envoy to the

Gazoo

Strip, Mohammad al-Emadi, has warned its

Hamas, a regional Iranian catspaw,

rulers that Doha will not extend payments for the territory's electricity supply beyond April, the Kan public broadcaster reported Monday night.
Continued on Page 49
Posted by: trailing wife || 02/20/2019 00:00 || Comments || Link || E-Mail|| [87 views] Top|| File under: Hamas
Syria-Lebanon-Iran
Iran Guards say Pakistani carried out suicide attack on troops
[IsraelTimes] The

jacket wallah

who carried out last week's attack that killed 27 members of Iran's Revolutionary Guards was a Pakistain national, the force's Sepah news agency reports.

"The suicide bomber was named Hafez Mohammad-Ali and was from Pakistain," Brigadier General Mohammad Pakpour, commander of the Guards' ground forces, is quoted as saying on the sidelines of a commemoration service in Tehran.
One other member of the

krazed killer

cell that planned the attack was also a Pak citizen, the head of the Guards' ground forces, Brigadier General Mohammad Pakpour said.

Iran has repeatedly blamed Pakistain for sheltering

Lions of Islam

connected with attacks in the border area, although Tuesday's remarks appear to be the first time Tehran has said Pak citizens were directly involved in the attack.

Iran also accuses regional rival Soddy Arabia


...a kingdom taking up the bulk of the Arabian peninsula. Its primary economic activity involves exporting oil and soaking Islamic rubes on the annual hajj pilgrimage. The country supports a large number of princes in whatcha might call princely splendor. When the oil runs out the rest of the world is going to kick sand in the Soddy national face...


of promoting violence among members of Iran's Sunni

Moslem

minority. Pakistain and Saudi Arabia deny any role in attacks in Iran.

Three Iranians from Sistan and Balochistan


...the Pak province bordering Kandahar and Uruzgun provinces in Afghanistan and Sistan Baluchistan in Iran. Its native Baloch propulation is being displaced by Pashtuns and Punjabis and they aren't happy about it...


province in southeast Iran were also part of the cell and two of them have been enjugged
Maw! They're comin' to get me, Maw!
, according to Pakpour. The guards announced three arrests in the case on Monday.

Remnants of the car used in the

suicide kaboom

were given to the police, Pakpour said. Once the owner of the car was identified, intelligence and security forces carried out arrests.

The

Lions of Islam

had planned to carry out multiple attacks, Pakpour said: "This group had prepared a lot of ammunition and equipment."
Posted by: trailing wife || 02/20/2019 01:13 || Comments || Link || E-Mail|| [68 views] Top|| File under: Jundullah
Iran oil exports increase despite renewed US sanctions — report
[IsraelTimes] Despite renewed US sanctions on Iran, the Islamic Theocratic Republic's oil exports have risen in the first 1.5 months of 2019 and have been higher than expected, the

Rooters

news agency reports, citing tanker data and industry sources.

Shipments averaged between 1.1 and 1.3 million barrels per day (bpd) in January, higher than was first thought, the report says.

So far in February, they have been at 1.25 million bpd, it adds, citing data from Refinitiv Eikon.
Posted by: trailing wife || 02/20/2019 01:13 || Comments || Link || E-Mail|| [63 views] Top|| File under: Govt of Iran
Israeli satellite intel firm: Syrian S-300 air defenses 'probably operational'
[IsraelTimes] ImageSat International says 3 of 4 launchers from powerful Russian anti-aircraft system appear ready for use; Israel has threatened to destroy battery if used against its jets.

The fourth launcher, which has not been seen in the raised position, does not appear to be operational, according to ISI.

The satellite imagery company said it was "possibly an invalid, dummy or a different element that serves as deception."
Posted by: trailing wife || 02/20/2019 00:00 || Comments || Link || E-Mail|| [108 views] Top|| File under: Govt of Syria
Who's in the News
44
[untagged]
6
Islamic State
5
Commies
2
Hamas
1
Govt of Iran
1
Narcos
1
Taliban
1
Sublime Porte
1
Moslem Colonists
1
Jundullah
1
Fulani Herdsmen (Boko Haram)
1
Govt of Pakistan
1
Govt of Pakistain Proxies
1
Govt of Syria
Bookmark
E-Mail Me
The Classics
The O Club
Rantburg Store
The Bloids
The Never-ending Story
Thugburg
RSS Links
Gulf War I
The Way We Were
Bio
Merry-Go-Blog
Hair Through the Ages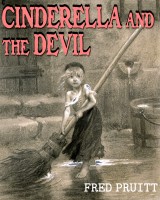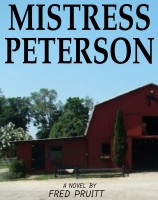 On Sale now!


A multi-volume chronology and reference guide set detailing three years of the Mexican Drug War between 2010 and 2012.

Rantburg.com and borderlandbeat.com correspondent and author Chris Covert presents his first non-fiction work detailing the drug and gang related violence in Mexico.

Chris gives us Mexican press dispatches of drug and gang war violence over three years, presented in a multi volume set intended to chronicle the death, violence and mayhem which has dominated Mexico for six years.
Click here for more information


Meet the Mods
In no particular order...


Steve White
Seafarious
Pappy
lotp
Scooter McGruder
john frum
tu3031
badanov
sherry
ryuge
GolfBravoUSMC
Bright Pebbles
trailing wife
Gloria
Fred
Besoeker
Glenmore
Frank G
3dc
Skidmark
Alaska Paul



Better than the average link...



Rantburg was assembled from recycled algorithms in the United States of America. No trees were destroyed in the production of this weblog. We did hurt some, though. Sorry.
3.80.60.248