Afghanistan
TB attacks not down after all, blames computer error and AFG reporting - Aypee
WASHINGTON -- The American-led military coalition in Afghanistan backed off Tuesday from its claim that Taliban attacks dropped off in 2012, tacitly acknowledging a hole in its widely repeated argument that violence is easing and that the insurgency is in steep decline.

In response to Associated Press inquiries about its latest series of statistics on security in Afghanistan, the coalition command in Kabul said it had erred in reporting a 7 percent decline in attacks. In fact there was no decline at all, officials said.


We at the Burg already knew this; while we don't have access to DoD statistics we do read the Pakistan Daily Times...

Defense Secretary Leon Panetta, who is among the senior officials who had publicly repeated the assertion of an encouraging drop-off in Taliban attacks last year, was disturbed to learn of the error, said his spokesman, George Little.


Did he fire anyone? Reprimand anyone? Put a letter into someone's personnel jacket? If he didn't do any of those things then he wasn't particularly disturbed...

"This particular set of metrics doesn't tell the full story of progress against the Taliban, of course, but it's unhelpful to have inaccurate information in our systems," Little said.


More at the two-letter news distribution service from which we're extracting fair-use material.
Posted by: Besoeker || 02/27/2013 07:06 || Comments || Link || E-Mail|| [731 views] Top|| File under:
Africa Horn
'Heavy Fighting' in Strategic Sudan Border Town
[An Nahar] Heavy fighting


... as opposed to the more usual name-calling or slapsy...


has occurred between government and rebel forces in a strategic Sudanese border town, a source familiar with the situation said on Tuesday, giving the first independent confirmation of the key battle.

The fight for El Kurmuk -- which Sudan's army has denied -- is the most serious for more than a year in Blue Nile state, which has been largely sealed from the outside world.

"There has been heavy fighting since the start of this week," said the source, who cannot be identified.

Rebels claimed on Sunday to have pushed into Kurmuk's southwest.

Kurmuk, an important trading center on the Æthiopian border, is the third-largest town in Blue Nile and has been in government hands since November 2011.

Sudan's government severely restricts access to Blue Nile and South Kordofan, two states where the Sudan People's Liberation Movement-North have been fighting since 2011.

Khartoum accuses South Sudan of backing the SPLM-N but the South denies involvement.

Posted by: Fred || 02/27/2013 00:00 || Comments || Link || E-Mail|| [621 views] Top|| File under: Govt of Sudan
Africa North
US sanctions Mali rebel leader
[News24] The United States imposed sanctions on Tuesday on a Touareg leader whose

cut-thoat

group seized much of northern Mali last year and prompted a French military intervention.

The State Department designated Iyad Ag Ghali, head of Ansar Dine, a global terrorist. The action blocks any assets he holds in the US and prohibits Americans from doing business with him. The UN also added Ag Ghali to its global sanctions list.

Ag Ghali's armed Islamists conquered much of northern Mali after a military coup in Mali's capital, aided by al-Qaeda's North Africa wing. In Timbuktu, he imposed strict Shari'ah law and forced thousands to flee; others were tortured and executed.

But a French-led intervention in January has turned the tide, forcing back Ag Ghali's rebels to mountainous hideouts near the Algeria border.

Separately, the US made further terror designations on a Pakistain-based

Death Eater

group and one of its leaders on Tuesday.

Since 2006, the Commander Nazir Group "has run training camps, dispatched

jacket wallah

s, provided safe haven for al-

Qaeda gunnies

, and conducted cross-border operations in Afghanistan against the United States and its allies," a State Department statement said. The sanctions extend to key commander Malang Wazir.

The group is named after Maulvi Nazir, a member of the Taliban but one whose faction agreed to a cease-fire with the Pakistain military in 2009 and did not attack domestic targets.

Nazir was killed in a US drone strike in January.

Posted by: Fred || 02/27/2013 00:00 || Comments || Link || E-Mail|| [753 views] Top|| File under: Ansar Dine
Fighting erupts in Kufra
[MAGHAREBIA] Clashes between Toubou tribesmen and Libyan government forces at the week-end left two people dead in the restive Kufra region, PANA reported on Tuesday (February 26th).

Some 100 policemen and thirty vehicles were deployed in the town last week as part of the government's reconciliation efforts. On February 7th, leaders from the Toubou and Zuwayya tribes began reconciliation talks in Tripoli. Ethnic clashes between the two groups led to hundreds of deaths last year.
Posted by: Fred || 02/27/2013 00:00 || Comments || Link || E-Mail|| [616 views] Top|| File under:
Algerian troops kill al-Qaeda commander
[MAGHAREBIA] One of the twelve Islamic fascisti killed by Algerian security forces at the week-end was identified as the al-Qaeda in the Islamic Maghreb (AQIM) emir in Bordj Menaïel, Tout sur l'Algerie reported on Sunday (February 24th).

In their latest large-scale security operations, ANP soldiers eliminated four Chlef Islamic fascisti in Boukaal Medajadji. Eight other al-

Qaeda gunnies

died Saturday morning in the Boumerdès town of Timezrit.

According to the defence ministry, three wanted criminals were among the dead. The army also defused bombs and seized weapons, grenades, ammunition and other equipment.

These operations reflect the determination of the ANP to "pursue remnants of terrorist groups, wherever they, until their utter elimination", a defence ministry statement said.

Over the last month, security forces and army units have stepped up actions against AQIM strongholds in the Kabylie region and on the southern border with Mali.

Army units eliminated four Ansar al-Din Islamic fascisti on the Mali border on February 16th. Security forces also killed two Islamic fascisti in

blood-stained Tizi Ouzou

on February 11th.

Algeria saw other gains against terror groups in Tigzirt on January 30th and February 3rd.

Army units also managed to thwart attacks against government positions in the south. Two weeks ago, they prevented an attack on a military garrison in Khenchela.

"We see our security at stake from time to time, due to the prevailing situation in Mali on our southern border and because the evil of terrorism cannot be denied, and we will not slacken for a moment in fighting it," President Abdelaziz
Bouteflika


... 10th president of Algeria. He was elected in 1999 and is currently on his third term, which is probably why Algerians are ready to dump him...


said in a recent message.

"The attack on the oil facility in the city of In Amenas in south-eastern Algeria on January 16th uncovered the brutality of the terrorist groups but showed also at the same time the capability of our military and our security forces who stood as one in response to this attack, which targeted one of the most important facilities in our country," he added.

During a ceremony to restart the Tiguentourine plant on Sunday, Prime Minister Abdelmalik Sellal said that Algeria was still a target for mercenaries in the service of international terrorism.

He called on the residents of border areas to be "more cautious and prudent", and to help security services thwart terrorist plots.
Posted by: Fred || 02/27/2013 00:00 || Comments || Link || E-Mail|| [672 views] Top|| File under: al-Qaeda in North Africa
Africa Subsaharan
Six Foreigners Kidnapped off Nigeria Are Free
[An Nahar] Six foreigners kidnapped on February 17 by armed pirates from an oil service ship off Nigeria have been released unhurt without a ransom being paid, police said on Tuesday.

"All the six foreign hostages (were) released Monday evening unhurt. No ransom was paid before their release," said the police commissioner in Bayelsa state, Kingsley Omire.

Three Ukrainians, two Russians and an Indian working on the Armada Tuah vessel operated by the Lagos-based Century Group were seized by

gunnies

40 nautical miles off southern Nigeria.

In the days after the kidnapping, police announced that the pirates had issued a 200 million naira ($1.3 million, one million euros) ransom demand.

But the police commissioner told Agence

La Belle France

Presse that the kidnappers abandoned their hostages while Nigeria's security forces were in pursuit.

"Their abductors abandoned them at a location close to (oil hub) Port Harcourt apparently when they knew we were closing on them," said Omire.

Posted by: Fred || 02/27/2013 00:00 || Comments || Link || E-Mail|| [621 views] Top|| File under: Pirates
Bangladesh
Arrest warrant sought for 3 Jamaat leaders
[Bangla Daily Star] Three top Jamaat-e-Islami
...The Islamic Society, founded in 1941 in Lahore by Maulana Sayyid Abul Ala Maududi, aka The Great Apostosizer. The Jamaat opposed the independence of Bangladesh but has operated an independent branch there since 1975. It maintains close ties with international Mohammedan groups such as the Moslem Brotherhood. the Taliban, and al-Qaeda. The Jamaat's objectives are the establishment of a pure Islamic state, governed by Sharia law. It is distinguished by its xenophobia, and its opposition to Westernization, capitalism, socialism, secularism, and liberalist social mores...
leaders for the second time yesterday did not appear before the International Crimes Tribunal-2 citing "unavoidable circumstances" to explain a contempt of court rule issued against them.

Claiming their absence as "disobedience to the court's order", the prosecution sought issuance of arrest warrant to ensure their presence.

The three-member tribunal led by Justice Obaidul Hassan "for the last time" extended time until March 3 saying "necessary order" would be passed if the Jamaat leaders failed to appear before it next time.

Earlier on February 7, the tribunal asked the three to explain why contempt of court proceeding would not be initiated against them for making provocative and derogatory remarks about the tribunal.

Jamaat acting secretary general Rafiqul Islam Khan, Central Executive Council member Hamidur Rahman Azad, MP, and Dhaka city unit Assistant Secretary General Selim Uddin were asked to appear before the court on February 20.

The tribunal issued the notice on the basis of reports published in The Daily Star and the Prothom Alo on February 5 on a Jamaat rally held in the city the previous day.

The Prothom Alo quoted Selim Uddin as saying, "There is no scope for the controversial tribunal to deliver any verdict if the country is to be saved from a civil war." The daily quoted Azad as saying at the same programme, "This tribunal cannot exist anymore."

The Daily Star in a report headlined "Jamaat warns of civil war" quoted Rafiqul Islam as saying, "Don't push the country into a civil war by delivering one-sided verdicts against our leaders. If anything happens to Quader Mollah, every house will be on fire."

On February 20, Shahadat Hossain, lawyer of the Jamaat leaders, told the tribunal his clients could not appear before the court due to "unavoidable situations" and sought time.

The tribunal extended time until yesterday and asked the Jamaat trio to appear before the court "without further failure".

However,


a hangover is the wrath of grapes...


Golam Mohammad Chowdhury Alal, another lawyer of the Jamaat leaders, yesterday said their clients could not appear before the court due to "unavoidable situation" and sought at least seven days' time.

Alal did not elaborate on the "unavoidable situation".

Asked, Shahadat Hossain told The Daily Star their clients did not explain the "situation".

Prosecutor Rana Dasgupta said the Jamaat leaders' lawyers could not show any reasonable grounds for their absence and sought arrest warrant to ensure their appearance.

The tribunal gave them a "last chance" and extended the time saying, "If they don't appear before the court [next day], necessary order would be passed."

Posted by: Fred || 02/27/2013 00:00 || Comments || Link || E-Mail|| [624 views] Top|| File under: Jamaat-e-Islami
Jamaat men hurl bombs at lawmen
[Bangla Daily Star] Activists of Jamaat-e-Islami
...The Islamic Society, founded in 1941 in Lahore by Maulana Sayyid Abul Ala Maududi, aka The Great Apostosizer. The Jamaat opposed the independence of Bangladesh but has operated an independent branch there since 1975. It maintains close ties with international Mohammedan groups such as the Moslem Brotherhood. the Taliban, and al-Qaeda. The Jamaat's objectives are the establishment of a pure Islamic state, governed by Sharia law. It is distinguished by its xenophobia, and its opposition to Westernization, capitalism, socialism, secularism, and liberalist social mores...
and its student wing Islami Chhatra Shibir


... the student wing of the Jamaat-e-Islami Bangladesh...


yesterday hurled homemade bombs at law enforcers at different points of the capital as they tried to stage demonstrations and damage vehicles.

Police picked up 10 Jamaat-Shibir men.

Around 200 Jamaat-Shibir men brought out a procession in Tikatuli around 9:00am, protesting the recent death of Shibir leader Ali Azgar Khan Rahat, witnesses said. As they tried to launch an attack, police chased them. The protesters hurled several cocktails at the law enforcers, in response to which police fired shots in the air, dispersing the crowd.

Jamaat-Shibir men also

erupted into the streets

in the capital's Sher-e-Banglanagar and Shyamoli, said Abdul Momen, officer-in-charge of Sher-e-Bangla Nagar Police Station. Police dispersed them and jugged
Drop the rod and step away witcher hands up!
10 activists from the areas.

Rahat was injured on February 16 in a clash with police in Sylhet. The clash followed a procession brought out to demand the release of war crimes accused Delwar Hossain Sayeedi


...Islamic orator and politician. He was a former Member of Parliament in the National Assembly of Bangladesh from 1996 to 2008, and is one of the most prominent leaders of the Bangladesh Jamaat-e-Islami...


. Rahat

departed this vale of tears

on Monday.

On Friday, Jamaat and its sympathisers attacked law enforcers and journalists, tore and burned the national flag and vandalised Shaheed Minars to counter the mass demand for capital punishment to 1971 war criminals. They chose mosques as gathering points and launched attacks with handmade bombs, guns, and sticks, leaving at least four people killed and nearly 1,000, including 14 journalists,

maimed

.
Posted by: Fred || 02/27/2013 00:00 || Comments || Link || E-Mail|| [617 views] Top|| File under: Jamaat-e-Islami
Caribbean-Latin America
Bad guys spring 12 from prison in Tamaulipas, SEDENA seizes cocaine

For a map, click here. For a map of Tamaulipas state, click here

By Chris Covert
Rantburg.com

A total of 12 inmates escaped from a prison facility in Tamaulipas state Tuesday, according to Mexican and official news accounts.

A news report posted on the Animal Politico news website said that armed suspects entered a Centro de Ejecucion de Sanciones (CEDES) prison in Miguel Aleman and released 12 inmates early Tuesday morning.

A total of 15 armed suspects arrived at the prison aboard several vehicles, dismounted and disarmed prison officials, taking keys to the cells. Apparently no shots were fired and no one was wounded in the escape.

The Los Zetas drug gang are known to stage mass prison escapes, the largest to date being the December 2010 escape from the Nuevo Laredo CEDES in which 151 inmates were let out and escaped aboard buses awaiting them.

A smaller but far more significant escape was last September in the Piedras Negras Centro de Readaptacion Social (CERESO) in Coahulla where 131 inmates escaped, nearly all of them said to be members of Los Zetas. This escape is significant because of the security headaches of releasing so many criminals into an area to continue their activities. It has been reported in Mexican and English language press that the Piedras Negras prison escape was facilitated to "replenish" gang membership on the area.

The escaped inmates in Tuesday's prison break in Miguel Aleman were identified as Horacio Puente Alfaro (homicide), Daniel Alberto Solis Trejo (homicide), Enrique de la Peña Saenz, Alberto Campos Gordillo, José Ramirez del Angel, Jaime Rodriguez Hernandez, Patricio Gerardo Alvarez Sanchez, Víctor Hugo Alonso Alvarado, Miguel Angel Gonzalez Malpica, Rodolfo Lopez Cortes, Juan Carlos Coronado Vazquez and Mario Esteban Urbano Vazquez.

Meanwhile, in other drug war news further south in Cruillas municipality, a Mexican Army unit manning a checkpoint seized a total of 27 kilograms of cocaine. Cruillas is about 30 kilometers west of San Fernando municipality.

Chris Covert writes Mexican Drug War and national political news for Rantburg.com
Posted by: badanov || 02/27/2013 00:00 || Comments || Link || E-Mail|| [1426 views] Top|| File under:
India-Pakistan
Policeman killed in fresh attack on polio team
[Dawn] A policeman was

rubbed out

Tuesday while protecting a polio


...Poliomyelitis is a disease caused by infection with the poliovirus. Between 1840 and the 1950s, polio was a worldwide epidemic. Since the development of polio vaccines the disease has been largely wiped out in the civilized world. However, since the vaccine is known to make Moslem pee-pees shrink and renders females sterile, bookish, and unsubmissive it is not widely used by the turban and automatic weapons set...


vaccination team, police said, bringing the

corpse count

in such attacks to 20 since December.

No one has

grabbed credit

for the killings.

Tuesday's killing happened at Ghalla Dher on the outskirts of the northwestern town of Mardan, on the second day of a three-day local anti-polio campaign.

"The female vaccinators went inside a house to administer the polio drops. A police guard accompanying the team was waiting outside," Mardan district police chief Danishwar Khan told AFP.

"Two people came on a

cycle of violence

. They opened fire and shot the policeman dead," he added.

Posted by: Fred || 02/27/2013 00:00 || Comments || Link || E-Mail|| [686 views] Top|| File under: TTP
Landmine blast leaves two dead in Bolan district
[Dawn] Two people

bit the dust

in a landmine

kaboom

in Balochistan



...the Pak province bordering Kandahar and Uruzgun provinces in Afghanistan and Sistan Baluchistan in Iran. Its native Baloch propulation is being displaced by Pashtuns and Punjabis and they aren't happy about it...


's Bolan district on Tuesday, said security officials.

According to details, the incident took place in Haft Wali area of Bolan district. Four local

rustics

were passing thorough a farming field when one of them accidentally touched a landmine, said officials. Two

rustics

was struck down in his prime

due to heavy

kaboom

, they added.

Security officials cordoned off the area after the incident and initiated an investigation.

No group has so far

grabbed credit

of the incident.

Bolan is considered a sensitive area where incidents of landmine

kaboom

s had happened in the past as well.

Posted by: Fred || 02/27/2013 00:00 || Comments || Link || E-Mail|| [630 views] Top|| File under:
Karachi unrest case: SC orders suspension of 423 policemen
[Dawn] The Supreme Court of Pakistain issued a show-cause notice to the Inspector General of Sindh police and ordered the suspension of 423 personnel of the Sindh police involved in illegal activities on Tuesday, DawnNews reported.

A larger bench of the Supreme Court led by Justice Anwer Zaheer Jamali resumed the hearing of the case pertaining to the implementation of the court's earlier order over the Bloody Karachi


...formerly the capital of Pakistain, now merely its most important port and financial center. It is among the largest cities in the world, with a population of 18 million, most of whom hate each other and many of whom are armed and dangerous...


law and order situation at the Supreme Court's Karachi registry.

During the hearing the court expressing its dissatisfaction issued a show-cause notice to Sindh Police IG Fayyaz Leghari.

In its remarks the court inquired as to why were 430

coppers

, who were involved in illegal activities, not suspended and still posted for duties.

The court further remarked that not only were the corrupt

coppers

performing duties but were posted at sensitive locations as well.

The court the suspension of 423police personnel suspected of involvement in illegal activities and instructed Sindh's IGP to submit a reply within a day and adjourned the hearing of the case until tomorrow (Feb 27).

Posted by: Fred || 02/27/2013 00:00 || Comments || Link || E-Mail|| [613 views] Top|| File under: Govt of Pakistan
Blast inside Bara fort kills one, injures five
[Dawn] A security man was killed and five others

were maimed

in a blast in a military fort in Bara tehsil of Khyber Agency
, officials said.

They said that the

kaboom

occurred in an ammunition depot inside Fort Salop, situated in the south of Bara Bazaar. They said that a security man was killed on the spot while five others received injuries in the blast that also damaged at least five rooms in the fort.

Officials said that the explosives that triggered the blast were seized during search operations at different times in Bara.

The British-era Fort Salop is now inhabited by Mehsud Scouts and most of the suspected

hard boyz

apprehended during operations are kept at the fort for interrogations. A large quantity of arms and ammunitions seized from

hard boyz

and also used during the ongoing military operation is also stored in the fort.

Security forces cordoned off the surrounding localities of the fort soon after the blast and did not allow anybody to get near the blast site. The injured

coppers

were shifted to a military hospital in Beautiful Downtown Peshawar


...capital of Khyber Pakhtunkhwa (formerly known as the North-West Frontier Province), administrative and economic hub for the Federally Administered Tribal Areas of Pakistan. Peshawar is situated near the eastern end of the Khyber Pass, convenient to the Pak-Afghan border. Peshawar has evolved into one of Pakistan's most ethnically and linguistically diverse cities, which means lots of gunfire.


In Jamrud, Khasadar Force defused an

bomb

planted along the roadside on Monday.

Sources said that khasadar


...a rural policeman in Pakistain or India...


s blocked the road and detonated the device in a dry stream before removing it from the roadside.

In Peshawar, suspected

hard boyz

blew up a government primary school in Badhber area in the small hours of Monday.

A police official said that

Death Eaters

planted an improvised

bomb

(IED) in Government Boys Primary School-II Masho Piki that went off after midnight.

The blast, he said, destroyed two rooms of the school building. He said that most of the schools in the surrounding areas were destroyed and only few of those were rebuilt.

Meanwhile,


...back at the buffalo wallow, Tex and his new-found Indian friend were preparing a little surprise for the bandidos...


police said that 195 outlaws were jugged
Please don't kill me!
during a special campaign in Peshawar, Charsadda and Nowshera on Monday.

A police

front man

said that the action was taken after terrorist activities took place in different districts. It was yet to be ascertained if any

thug

was among the arrested persons, he said.

Posted by: Fred || 02/27/2013 00:00 || Comments || Link || E-Mail|| [646 views] Top|| File under: Lashkar-e-Islami
At least five killed in Karachi violence
[Dawn] At least five persons, including a woman and a member of a religious organization, were killed in separate incidents of violence in Bloody Karachi


...formerly the capital of Pakistain, now merely its most important port and financial center. It is among the largest cities in the world, with a population of 18 million, most of whom hate each other and many of whom are armed and dangerous...


on Tuesday, DawnNews reported.

An activist of a religious organization was killed when unknown

gunnies

opened fire in Karachi's Lines area.

Enraged protestors set out to the streets burning tyres and blocking roads in Saddar area. The demonstrators marched towards the Supreme Court's Karachi registry near Shaheen Complex demanding action against the killers. The protest was later called off after authorities held negotiations with the demonstrators.

One person was killed and another injured in a gun firing incident in Orangi town area of Karachi. Another person was killed in a firing incident in Surjani town Sector four area.

A woman was

rubbed out

in the city's Garden area. A body was found near Saeedabad graveyard on Tuesday. According to police the body bore marks of torture.

Posted by: Fred || 02/27/2013 00:00 || Comments || Link || E-Mail|| [615 views] Top|| File under:
Syria Rebels Push into Police Academy as Jets Strike
[An Nahar] Syrian rebels on Tuesday pushed into the outer perimeters of a police academy in the northern province of Aleppo after a fierce two-day siege in which more than 70 combatants were killed, a watchdog said.

Regime forces retaliated with air strikes on rebels around the school, located near the town of Khan Assal, but were unable to halt their advance, the Syrian Observatory for Human Rights said.

"This is one of the largest police schools in the country. There are now

festivities

on the grounds of the academy but the rebels have not yet reached the main building," Observatory director Rami Abdel Rahman told AFP by phone.

In the past two days,

festivities

around the school have left 26 rebels, 40 soldiers and five members of pro-regime popular defense committees dead, the watchdog said.

Loyalist troops stationed at the academy fought back with mortars and rockets, while a number of soldiers defected and dozens were captured, it said.

The latest violence came after 154 people were killed nationwide on Monday, including 54 civilians, six of whom died in an apparent surface-to-surface missile strike on the northern province of Raqa.

The

corpse count

also includes 59 regime troops and 41 rebels, including one Libyan, said the Observatory, which collects its reports from a wide network of activists and medics in civilian and military hospitals across Syria.

Posted by: Fred || 02/27/2013 00:00 || Comments || Link || E-Mail|| [1077 views] Top|| File under: Govt of Syria
Who's in the News
35
[untagged]
4
Arab Spring
4
Govt of Pakistan
3
Govt of Syria
2
al-Aqsa Martyrs
2
Jamaat-e-Islami
2
Govt of Iran
1
Hamas
1
Pirates
1
Ansar al-Sharia
1
Govt of Sudan
1
al-Qaeda in North Africa
1
Lashkar-e-Islami
1
Salafists
1
TTP
1
Muslim Brotherhood
1
Govt of Iraq
1
Ansar Dine
1
Commies
1
Hezbollah
Bookmark
E-Mail Me
The Classics
The O Club
Rantburg Store
The Bloids
The Never-ending Story
Thugburg
Gulf War I
The Way We Were
Bio
Merry-Go-Blog
Hair Through the Ages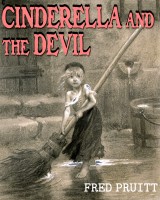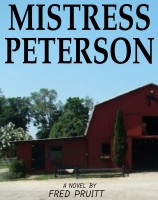 On Sale now!


A multi-volume chronology and reference guide set detailing three years of the Mexican Drug War between 2010 and 2012.

Rantburg.com and borderlandbeat.com correspondent and author Chris Covert presents his first non-fiction work detailing the drug and gang related violence in Mexico.

Chris gives us Mexican press dispatches of drug and gang war violence over three years, presented in a multi volume set intended to chronicle the death, violence and mayhem which has dominated Mexico for six years.
Click here for more information


Meet the Mods
In no particular order...


Steve White
Seafarious
Pappy
lotp
Scooter McGruder
john frum
tu3031
badanov
sherry
ryuge
GolfBravoUSMC
Bright Pebbles
trailing wife
Gloria
Fred
Besoeker
Glenmore
Frank G
3dc
Skidmark
Alaska Paul



Better than the average link...



Rantburg was assembled from recycled algorithms in the United States of America. No trees were destroyed in the production of this weblog. We did hurt some, though. Sorry.
3.227.2.109