Africa Subsaharan
Nigerian Forces Surround Kidnappers of French Tourists
Nigerian security forces have surrounded the kidnappers of seven French tourists in the northeast of the country and are working to free the hostages, a security official in Borno state said.

Members of the Nigerian army and police Joint Task Force found the group in an area between Dikwa and Ngala, about 780 kilometers (485 miles) northeast of the capital, Abuja, the official said by phone today from Maiduguri, the state capital. He declined to be identified because he's not authorized to speak to the media about the operation.

The tourists, including four children, were seized on Feb. 19 at the village of Dabanga in neighboring Cameroon before being taken across the border. French security forces have helped Cameroonian authorities hunt for the abductors, said Awah Fonka Augustine, governor of Cameroon's Far North Region.

BFMTV, a French broadcaster, reported earlier today that the hostages had been released, citing unidentified people in the Cameroonian military. Cameroonian authorities have yet to confirm that information, Defense Ministry spokesman Didier Badjeck said in a phone interview from Yaounde, the capital.

Cameroon government spokesman Issa Tchiroma declined to comment on the Nigerian operation.

"It's a top state secret to discuss in detail security cooperation between nations," he said in an interview in the capital, Yaounde.
Posted by: tipper || 02/21/2013 08:55 || Comments || Link || E-Mail|| [761 views] Top|| File under:
Bomb blast kills three in Maiduguri
[Guardian Ng] THERE may be no end to the orgy of violence in Borno State, as barely 48 hours after the torching of a

cop shoppe

and killing of an inspector, a

kaboom

Wednesday rocked Maiduguri, killing three persons, including a suspected bomber, and injuring two others.

In a related development, the Federal High Court Wednesday remanded seven persons in prison custody for allegedly robbing some banks in Bauchi State in 2011 for the purpose of raising funds to support the fiery


...a single two-syllable word carrying connotations of both incoherence and viciousness. A fiery delivery implies an audience of rubes and yokels, preferably forming up into a mob...


Islamic sect, Boko Haram
... not to be confused with Procol Harum, Harum Scarum, possibly to be confused with Helter Skelter. The Nigerian version of al-Qaeda and the Taliban rolled together and flavored with a smigeon of distinctly Subsaharan ignorance and brutality...
Meanwhile,


...back at the sandwich shop, Caroline's mayonnaise had erupted in flames again...


the State Security Service (SSS) has tossed in the slammer
Drop the heater, Studs, or you're hist'try!
a 50-year old Iran-trained Nigerian, Abdullahi Mustapha Berende, for alleged espionage and terrorist activities.

The Maiduguri blast is coming on the heels of confirmation yesterday by the Police of Sunday's abduction of six sailors of a foreign vessel by armed pirates in Brass and Southern Ijaw councils of Bayelsa State. Police sources also confirmed that the kidnappers have demanded $1.3 million as ransom.

Also, following Tuesday's kidnap of seven

Frenchies

at a Camerounian border town with Nigeria, the Nigerian Immigration Services (NIS), the Police and JTF have been placed on alert, NIS Acting Comptroller-General, Rilwanu Bala Musa, has disclosed.

And, irked by what they called neglect, some erstwhile

gunnies

in Imo State yesterday protested in Owerri. Specifically, the youths in large numbers, led by one Mr. Andrew, marched through the streets of Owerri asking that they be considered in compliance with the agreement reached with the Federal Government under the late President Umaru Musa Yar'Adua.

According to the Joint Task Force (JTF), the Improvised Explosive Devise (IED) was targeted at its vehicle while on patrol of the Maiduguri Monday Market (MMM) and General Hospital areas. JTF Spokesman, Lt. Col. Sagir Musa, added in a statement that besides the loss of lives, the patrol vehicle was damaged by the blast.

The seven accused persons, who were arraigned before Justice Abubakar Mohammed on a 13-count charge, did not enter their plea owing to lack of legal representation for them. The accused are Usman Sani, Abdulrahman Musa, Mahmud Mohammed, Kabir Mohammed, Umar Danjuma, Ibrahim Musa Abba and Abdullahi Lawan.

According to the SSS authorities, two of his accomplices, Sulaiman Olayinka Saka and Saheed Aderemi Adewumi, and a third, Bunyamin Yusuf, now

on the lam

, would be charged to court, and "there is conclusive evidence that Berende, in collaboration with his Iranian handlers, were involved in grievous crimes against the national security of this country."

The Police said: "Three of those

kidnapped

are from Ukraine, two are Indians and a Russian. And one of the kidnappers called to demand the sum of N200 million (one million euros, $1.3 million). We have deployed intelligence personnel in search of the six workers."

Bala disclosed this yesterday in Maiduguri when he paid a courtesy visit to Governor Kashim Shettima Borno.

Posted by: Fred || 02/21/2013 00:00 || Comments || Link || E-Mail|| [737 views] Top|| File under: Boko Haram
Police Says 3 Nigerians Arrested for Spying for Iran
[An Nahar] Nigerian secret police on Wednesday paraded a 50-year-old Islamic

holy man

and two accomplices who they alleged were spying on prominent individuals and targets in the west African nation for Iran.

Abdullahi Mustapha Berende, presented as a leader of the Shiite sect in the central city of Ilorin, was jugged
Drop the gat, Rocky, or you're a dead 'un!
last December "for his active involvement in espionage and terrorist activities," state security service spokeswoman Marilyn Ogar said.

Investigations revealed that Berende, accused of establishing a "terrorist cell" in Nigeria's southwest, with a particular emphasis on Lagos, recruited the two other suspects for the task, Ogar said.

Berende underwent his training in Iran and his Iranian sponsors requested him "to identify and gather intelligence on public places and prominent hotels frequented by Americans and Israelis to facilitate attacks," she said.

He allegedly gave to his Iranian handlers the names of former dictator Ibrahim Babangida, and ex-supreme leader of

Moslem

s in Nigeria, Ibrahim Dasuki, as targets for attacks that could "unsettle the West," she added.

His accomplices conducted surveillance and gathered data on the targets, ahead of the attacks, she alleged.

Berende denied involvement in espionage or terror-related activities but admitted seeking information about some individuals and institutions.

The institutions included USAID and the Jewish Cultural Center (Chabad) in Lagos, Ogar said.

The suspects will soon be charged in court, she stated.
Iran has yet to respond to the allegations.

Berende, who will now be charged in court, admitted spying for Iranian counterparts to news hounds on Wednesday.

"As for surveillance, that one is true ... It is a regrettable phenomenon I shouldn't be proud of it," he said as he was paraded by the SSS in their Abuja offices.

He received $30,000 to carry out operations, the SSS said.

Berende first traveled to Iran in 2006 where he studied at an Islamic university, before returning in 2011 for weapons and explosives training, the SSS said.
Posted by: Fred || 02/21/2013 00:00 || Comments || Link || E-Mail|| [616 views] Top|| File under: Govt of Iran
Arabia
Police Arrest South Yemen Separatist Leaders
[An Nahar] Police incarcerated
Book 'im, Mahmoud!
two separatist leaders in south Yemen, ahead of planned rival rallies to mark the first anniversary of ex-president President-for-Life Ali Abdullah Saleh


... Saleh initially took power as a strongman of North Yemen in 1977, when disco was in flower, but he didn't invite Donna Summer to the inauguration and Blondie couldn't make it...


's ouster, a security official and activists said on Wednesday.

Qassem Askar, a leader of the hardline faction of the separatist Southern Movement, was arrested early in the morning in the southern port city Aden, activist Yasser al-Yafie told Agence

La Belle France

Presse. "He was taken to an unknown location."

Southern

holy man

Hussein bin Shouaib was arrested late Tuesday after he chaired a meeting urging protests in Aden, the ex-capital of the formerly independent south, a security official said.

The arrests come on the eve of the first anniversary Thursday of the uncontested election of President Abdrabuh Mansour Hadi which ended Saleh's 33-year autocratic rule, following a year-long deadly uprising to topple the former president.

Supporters and opponents of Hadi, himself a southerner, have said they will hold rival rallies on Thursday, prompting fears of possible

festivities

in Aden -- a stronghold of southern separatists.

The Islamist Al-Islah (reform) Party has called for a pro-Hadi rally in Aden's Khor Maksar district.

"We believe that the wise ones among the Southern Movement will not use violence against a peaceful and civilised gathering," said Abdullah al-Alimi, a youth activist linked to al-Islah.
Posted by: Fred || 02/21/2013 00:00 || Comments || Link || E-Mail|| [626 views] Top|| File under: Arab Spring
Britain
Three British Muslims found guilty of plotting 'another 7/7' with team of eight suicide bombers
o Irfan Naseer, 31, Irfan Khalid, 27, and Ashik Ali, 27, wanted 'to rival 9/11'
o Ringleaders spent years travelling to Pakistan for 'terror training'
o Al-Qaeda backed group made videos to play after they blew themselves up
o Terror cell raised funds by posing as bogus charity workers in street
o Plotted 'spectacular campaign' from grotty Birmingham headquarters
o But bugs planted in their safe house and car recorded their deadly plot
o Police then found explosives in Midlands when plan was at advanced stage


This article starring:
Irfan Naseer
Posted by: tipper || 02/21/2013 10:59 || Comments || Link || E-Mail|| [744 views] Top|| File under:
3 British men convicted in terrorist bomb plot
Three young British Muslims were convicted Thursday of plotting terrorist bomb attacks that prosecutors said were intended to be bigger than the 2005 London transit bombings.

A London jury found 27-year-old Irfan Khalid, 31-year-old Irfan Naseer and Ashik Ali, 27, guilty of being central figures in the foiled plot to explode knapsack bombs in crowded areas - attacks potentially deadlier than the July 2005 attacks on Underground trains and a bus which killed 52 commuters.

Prosecutors said the men, fired up by the sermons of a US.-born al-Qaida preacher, hoped to cause carnage on a mass scale. Their plot was undone by mishaps with money and logistics, and ended in a police counterterrorism swoop in 2011.

Prosecutors said targets and other details had not been finalized when the men were arrested.

The three had pleaded not guilty to charges of preparing for terrorism

But the jury at Woolwich Crown court agreed with prosecutors that the trio were the senior members of a home-grown terror cell inspired by the anti-Western sermons of U.S.-born Muslim cleric Anwar al-Awlaki, who was killed in Yemen in September 2011.

The suspects convicted Thursday were among 12 people arrested in September 2011 in counter-terrorism raids in Birmingham, central England.

Several other suspects have pleaded guilty to offenses related to the plot.


tipper, you forgot to paste in the article URL. Please supply it in the comments.

Thanking you for the moderators,
trailing wife at 12:17 pm ET
Posted by: tipper || 02/21/2013 08:48 || Comments || Link || E-Mail|| [671 views] Top|| File under:
Caribbean-Latin America
Mayhem in Monterrey: 8 die

For a map, click here For a map of Nuevo Leon state, click here. For a map of Monterrey, click here

By Chris Covert
Rantburg.com

Six individuals were shot to death, including four members of a family in an attack in northern Monterrey Wednesday afternoon, according to Mexican news accounts.

A story posted on the website of Milenio news daily said that armed suspects dismounted from a Ford Explorer SUV, entered a scrap metal dealership near the intersection of Avenida Camino Real and Calle Fresno in Villa San Angel at around 1345 hrs, and started shooting.

According to the report, the business was across the street from a farmers market where vendors heard about 20 shots fired.

Unofficially, the dead were identified in the news report as Alfredo Flores, 34, owner of the business, Juana Maria Villegas, 32, José Alfredo Flores Villegas, 15 and Osiris Michelle Flores Villegas, 8. Two other unidentified male victims were killed, and a seventh victim was wounded and taken for medical attention.

Two other individuals were murdered in ongoing drug and gang related shootings in the Monterrey metropolitan area.

A top Nuevo Leon state police commander was shot to death near his home in Apodaca municipality in Nuevo Leon Wednesday night. Gustavo Gerardo Garza Saucedo, commander of Nuevo Leon's Agencia Estatal de Investigaciones (AEI), was shot from sixty meters away by a sniper using a Barrett 0.50 caliber rifle at around 0200 hrs near the intersection of calles Hacienda Santa Clara and Hacienda del Rosario in Hacienda del Carmen colony. The news item speculated that a sniper was used because Hacienda del Carmen is a gated community. Garza Saucedo had been under unspecified death threats in 2012.


An unidentified man was found shot to death in Escobedo municipality Wednesday morning. The victim was found near the intersection of Calle Raul Salinas and El Libramiento. The news report said the victim was shot then dumped at the location.
Chris Covert writes Mexican Drug War and national political news for Rantburg.com.
Posted by: badanov || 02/21/2013 00:00 || Comments || Link || E-Mail|| [724 views] Top|| File under:
India-Pakistan
Blasts rip through crowded areas of Dilsukhnagar in Hyderabad, at least 11 killed, many injured
At least 11 people were killed Thursday in a pair of explosions, third suspected, in the busy commercial city of Hyderabad in the Dilsukhnagar area, police said.

Home Minister Sushilkumar Shinde says he has informed PM Manmohan Singh and spoke to Chief Minister of Andhra Pradesh Kiran Kumar Reddy.

Home minister says Andhra CM is at the spot.

Tellingly, HM says that govt had received information about a terror plot and that security had been stepped up.

HM says that no specific information had been received about a terror strike in Hyderabad that it was general in nature.

The information had been received by govt 2 days ago.

When specifically asked whether it was a failure of intelligence, the Home Secretary R K Singh refused to answer directly.

PM Manmohan Singh strongly condemned the blasts in Hyderabad and said This is a 'dastardly attack', and the guilty will not go unpunished.
Posted by: tipper || 02/21/2013 10:23 || Comments || Link || E-Mail|| [1217 views] Top|| File under:
Blast at religious rally near Jacobabad kills one
[Dawn] A blast at a religious rally near Jacobabad killed one and injured at least 12 people on Wednesday, DawnNews reported.

According to reports, the

kaboom

, which police said was a remote-controlled

kaboom

, injured 12 people including the Pir of Qambar Sharif, Syed Hussain Shah.

Shafiq Hussain Shah, Shah's grandson, was killed in the

kaboom

, while another grandson was among those injured.

Police said the bomb, which was planted on the side of a road, was remotely detonated when a vehicle carrying Shah and his grandsons passed by.

The situation in Jacobabad became tense following the incident, while the Sunni Tehrik


...formed in Karachi in 1992 under by Muhammad Saleem Qadri. It quickly fell to trading fisticuffs and assassinations with the MQM and the Sipah-e-Sahaba, with at least a half dozen of its major leaders rubbed out. Sunni Tehreek arose to become the primary opposition to the Deobandi Binori Mosque, headed by Nizamuddin Shamzai, who was eventually bumped off by person or persons unknown. ST's current leadership has heavily criticized the Deobandi Jihadi leaders, accusing them of being sponsored by Indian Intelligence agencies as well as involvement in terrorist activities...


(ST) has called for a province-wide strike in Sindh on Thursday.

Meanwhile,


...back at the pool hall, Peoria Slim swung his cue at Hurley's head...


Muttahida Qaumi Movement


...English: United National Movement, generally known as MQM, is the 3rd largest political party and the largest secular political party in Pakistain with particular strength in Sindh. From 1992 to 1999, the MQM was the target of the Pak Army's Operation Cleanup leaving thousands of urdu speaking civilians dead...


(MQM) leader Altaf Hussain also condemned the attack, calling on the president to take immediate notice of the incident.

Posted by: Fred || 02/21/2013 00:00 || Comments || Link || E-Mail|| [695 views] Top|| File under: Lashkar e-Jhangvi
Policeman shot dead in Charsadda
[Dawn] A policeman was killed when unidentified persons attacked a checkpost in Kula Dher area on Charsadda-Mardan Road on Tuesday morning.

The assailants opened firing on constables Azmat, who was manning the checkpost, sources said. He was killed on the spot, they added.

Constable Ibad said that he was on the other side of the road to perform duty when a car stopped at some distance from the checkpost and picked up two men, who came out of the nearby fields of sugarcane.

They drove the car towards the security post, he said, adding as soon as they reached near the post they opened firing on Azmat,

abruptly ejecting him from the gene pool

. Ibad said that he retaliated but the assailants managed to escape.DPO Mohammad Nisar Ali Marwat, DSP Arif Khan and City SHO Rokhan Zeb reached the spot soon after the incident. Police cordoned off the area and launched a search operation.

SHO Rokhan Zeb told Dawn that a suspected person was incarcerated
Youse'll never take me alive coppers!... [BANG!]... Ow!... I quit!
in the operation.

The funeral prayers of Azmat were offered at Charsadda Police Lines that were attended by DPO and other

coppers

. Guard of honour was presented to the killed policeman.

Later his body was dispatched to his native town Umarzai where he was laid to rest at his ancestral graveyard.

Azamt was the lone bread earner of his family. He left behind a widow and two sons to mourn his death.

Posted by: Fred || 02/21/2013 00:00 || Comments || Link || E-Mail|| [611 views] Top|| File under: TTP
Explosive material seized: three held
[Dawn] Railways Police claim to have recovered a huge quantity of

kaboom

from three Afghan nationals.

A

front man

said on Tuesday that during a routine checking of Quetta-bound 305-Down train at Chaman station, a police party found three suspicious Afghan nationals.
"LeGume, there is something suspicious about those Afghan nationals!"
"Inspector! How can you tell?"
"Did you notice each of them was carrying a bomb?"
On search, the police recovered 50 anti-personnel mines, 100 fuses, 30 detonators and 33-foot wire from their luggage.


"They're for personal use!"


Identified as Abdul Rehman, Abdul Jalil and Abdul Samad, the accused were booked under sections 4 and 5 of the Explosive Act.


"Book 'em under sections 4 and 5 of the Explosive Act, Danno!"


Meanwhile,


...back at the pie fight, Bella grabbed the cocoanut cream...


Railways Police Inspector-General Syed Ibne Husain directed the Quetta SP to award commendation certificates to police party members.
"SP!"
"Yes, Your Excellency?"
"Give them certificates or something. Whatever."
"Yes, Your Excellency!"
Posted by: Fred || 02/21/2013 00:00 || Comments || Link || E-Mail|| [697 views] Top|| File under: al-Qaeda in Pakistan
Raw material for Quetta kaboom came from Lahore
ISLAMABAD — The raw material for explosives used in Saturday's deadly bombing in Quetta was bought from a market in Lahore, Express News TV channel reported on Wednesday.

The raw material was bought from a chemicals shop in Akbari Mandi. Police have arrested the owner of the shop for questioning. The records stated that in the last two months 15 boxes of raw materials had been sent to Quetta in the name of Daad Khan. The police have confiscated the records.

Earlier, the security forces had nabbed 170 suspects in their operations across the Quetta city. Information Minister Qamar Zaman Kaira told reporters in Quetta on Tuesday night that security forces killed four men and arrested seven others accused of killing Shias. Among those arrested was an alleged mastermind of a devastating bomb attack that killed 89 people, he said.

The operation was carried out on the outskirts of Quetta, where thousands of people staged a sit-in for three days to demand army protection and refused to bury the victims of Saturday's bomb attack on the ethnic Hazara community.
Posted by: Steve White || 02/21/2013 00:00 || Comments || Link || E-Mail|| [732 views] Top|| File under:
Olde Tyme Religion
One of those nice lads from GitMo killed in Syria.
A former Guantanamo detainee named Slimane Hadj Abderrahmane has reportedly been killed while fighting in Syria.

Abderrahmane, who was born to a Danish mother and an Algerian father, was detained while fleeing Afghanistan in late 2001 and transferred to the Guantanamo detention facility, where he was held until early 2004.

According to a leaked Joint Task Force Guantanamo (JTF-GTMO) threat assessment dated Dec. 6, 2003, US officials deemed Abderrahmane a "high" risk "threat to the US, its interests, or its allies."

JTF-GTMO also recommended that Abderrahmane be retained in the Defense Department's custody. However, less than three months later, on Feb. 24, 2004, he was transferred to his home country of Denmark.

Abderrahmane also said that Danish officials may be legitimate targets for terrorist attacks given their support of the Iraq War.

Despite his controversial remarks, Abderrahmane was given a job at the postal service. He was "convicted of stealing credit cards" while working as a postman in 2007,

He was a well-connected member of the GSPC.

JTF-GTMO found that Abderrahmane "was recruited to be a courier" for the GSPC, and "transported equipment, money and false documents between the United Kingdom (UK), Algeria, Germany, Spain, Mali, and Denmark."

JTF-GTMO further alleged that Abderrahmane "was involved with the highest leadership of the GSPC while conducting his courier duties."

Several well-known al Qaeda-linked jihadists are listed as Abderrahmane's associates in the JTF-GTMO file.

One of them is Abu Hamza, the former imam of the Finsbury Mosque in London who was arrested by British authorities in 2004 and extradited to the US in October 2012 to stand trial on terrorism charges. Abu Hamza has well-known ties to al Qaeda. JTF-GTMO alleged that he was a "close associate" of Abderrahmane.

A second jihadist listed in the file is Jaffar al Jazeeri, an al Qaeda facilitator. And a third jihadist listed in the file is Bensayah Belkacem, the leader of the so-called "Algerian Six."

American officials detained the six and transferred them to Guantanamo in 2002. Five of the six ultimately had their habeas corpus petitions granted by a DC District Court judge and were transferred.

the JTF-GTMO file reads: "[Abderrahmane] is also associated with many GSPC members that are also associated with the Al Qaeda Zarqawi network."

It is likely he died fighting for Al Nusrah or one of the other al Qaeda-linked groups in Syria, such as the Muhajireen Brigade, which includes leaders and fighters from the Islamic Caucasus Emirate
Posted by: Water Modem || 02/21/2013 01:50 || Comments || Link || E-Mail|| [729 views] Top|| File under:
Syria-Lebanon-Iran
Syria says at least 53 killed in Damascus car bomb
A massive car bomb exploded near Syria's ruling party headquarters in Damascus on Thursday, killing at least 53 people and scattering mangled bodies amid the smouldering wreckage.

Syrian state media put the toll at 53 with more than 200 wounded. However, anti-regime activists said 59 died, which would make this the deadliest attack in the capital since the Syrian uprising began nearly two years ago. In May, a double suicide bombing killed 55 people in Damascus.

Three straight days of mortar attacks on the centre of Damascus after recent rebel advances in the suburbs marked the most sustained rebel challenge in the heart of President Bashar Assad's seat of power.

Within hours of the car bombing, two other bombs went off elsewhere in the city and a mortar attack struck the army's central command. Thirteen people were killed by the other two bombs, activists said.

While no group has claimed responsibility, the attacks suggest that rebel fighters who have gotten bogged down in their attempts to storm the capital are resorting to guerrilla tactics to loosen Assad's grip on the capital.


Posted by: tipper || 02/21/2013 15:33 || Comments || Link || E-Mail|| [1603 views] Top|| File under:
Military Court Demands Death Penalty for Samaha, Mamlouk
[An Nahar] The Military Tribunal issued on Wednesday an indictment against former Minister Michel Samaha and a Syrian official on charges of planning to carry out terrorist attacks in

Leb

.

First Military Investigation Judge Riyad Abu Ghida indicted Samaha and Syrian security official Ali Mamlouk on terrorism charges.

They may face the death penalty if convicted.

Abu Ghida also approved a request made last week by State Commissioner to the Military Court Judge Saqr Saqr to issue a search warrant to identify a Syrian colonel known only by his first name Adnan who plotted for the bombings with the other suspects.

Saqr requested Tuesday that Samaha and Mamlouk be tried on counts of terrorism.

He also recommended that both suspects be indicted for preparing explosives, and transporting them from Syria to

Leb

to carry out attacks and

liquidation

attempts to provoke sectarian strife at the behest of the Syrian regime.

Samaha was placed in durance vile
Drop the rosco, Muggsy, or you're one with the ages!
in August, but Mamlouk remains free.

Posted by: Fred || 02/21/2013 00:00 || Comments || Link || E-Mail|| [590 views] Top|| File under: Govt of Syria
Three Hizbullah Members Killed in Nusra Front Attack on Border Town
[An Nahar] Three Hizbullah members have been killed on Wednesday in an attack by the Islamist al-Nusra Front in a border town between

Leb

and Syria, the Turkish state-run Anadolu agency reported.

"The attack targeted a Hizbullah patrol in (the Bekaa border town of) Zeeta, killing three of the party's members," informed sources told Anadolu.

The sources revealed: "The party had an agreement with the Free Syria Army to neutralize these towns from the ongoing Syrian conflict".

"But Hizbullah has since the attack readied to deploy members in eight frontier villages".
Posted by: Fred || 02/21/2013 00:00 || Comments || Link || E-Mail|| [695 views] Top|| File under:
Mortars Kill Footballer at Damascus Stadium as Rebels Down Warplane
[An Nahar] A Syrian footballer was killed and four others

maimed

on Wednesday when two mortars smashed into a stadium in central Damascus


...Capital of the last remaining Baathist regime in the world...


, a sports official told Agence

La Belle France

Presse, as activists said rebels downed a warplane over a Damascus suburb.

The official, speaking on condition of anonymity
... for fear of being murdered...
, named the dead footballer as Youssef Suleiman, aged 23, and said he played for the Homs-based al-Wathba team.

Four other footballers

were maimed

, he said, adding that they played for al-Nawair team, from the central city of Hama.

Al-Wathba was training for a match in Damascus against al-Nawair, said the official.

Suleiman, a striker, was killed and the others

were maimed

when they were hit by shrapnel from the mortars that landed outside their rooms, the official said.

State news agency SANA blamed "terrorists", the regime's term for rebels fighting
Hereditary President-for-Life Bashir Pencilneck al-Assad


Lord of the Baath...


's regime, for the strikes.

Suleiman, like his team, was from the central city of Homs, which has been ravaged by violence since early on in Syria's conflict nearly two years ago.

Professional Syrian sports players have not been spared in the country's raging violence.

Last month, unidentified

gunnies

killed the country's race-walking team's official coach, a silver medalist in the West Asia cup.

Because of the violence that has left some 70,000 people dead since March 2011, some 60 of Syria's top footballers have moved to teams in neighboring countries.

Syria's football championship has not been interrupted, but al-Futwa, one of the 16 participating teams, could not take part this year due to the precarious security situation in the city of Deir Ezzor, in eastern Syria.

Championship teams are divided into two groups, taking turns at playing each other. The final stage will see face-offs between the four top teams.

On Tuesday, rebels

grabbed credit

for launching mortar rounds at one of Assad's palaces in Damascus.

Later on Wednesday, rebels downed a warplane over the Damascus provincial town of Hammuriyeh, shortly after an air strike killed at least nine people and

maimed

dozens more there, a watchdog and activists said.

Amateur video shot by activists and distributed by the Syrian Observatory for Human Rights showed a warplane firing from the sky and then going down in flames after apparently being hit.

"It's gone up in flames! holy shit! Allahu akbar (God is greatest)! The (rebel) Free Syrian Army air defense battalions have hit a MiG warplane!" cried the amateur cameraman shooting the video.

Lacking sophisticated weaponry, rebels fighting the regime of President Bashir al-Assad have frequently used heavy machineguns to shoot down warplanes deployed to strike

jihad boy

enclaves across the country.

"The shelling and bombardment in Eastern Ghuta province on Wednesday was fierce," Observatory director Rami Abdel Rahman told Agence

La Belle France

Presse.

Elsewhere, troops fought rebels around several air bases and the international airport in the northern city of Aleppo, the Observatory said.

"The

festivities

around Kwayris military airport were fierce today, and there were also intermittent battles around Aleppo international airport and Nayrab military air base," Abdel Rahman said.

Rebels launched an assault last week to seize several air bases and the Aleppo airport, in a bid to stop warplanes from taking off and to seize ammunition.

In the past week, rebels have captured air bases at al-Jarrah, Hassel and Base 80, as well as an important checkpoint near the international airport.

Wednesday's violence came a day after some 100 people were killed across Syria, according to the Observatory.

Posted by: Fred || 02/21/2013 00:00 || Comments || Link || E-Mail|| [723 views] Top|| File under: Govt of Syria
Rebels down Syria warplane
Syrian rebels downed a warplane over Hammuriyeh on Wednesday, shortly after an air strike killed at least 14 people and wounded dozens more in the Damascus province town. Amateur video shot by activists and distributed by the Syrian Observatory for Human Rights showed a warplane firing from the sky and then going down in flames after apparently being hit.

"It's gone up in flames! Allahu akbar (God is greatest)! The (rebel) Free Syrian Army air defence battalions have hit a MiG warplane!" cried the cameraman filming the video.

Lacking sophisticated weaponry, rebels fighting President Bashar al-Assad's regime have frequently used heavy machineguns to shoot down warplanes deployed to strike insurgent enclaves across the country.


The old 'golden BB'. Only takes one to ruin your day...

"The shelling and bombardment in Eastern Ghuta province on Wednesday was fierce," Observatory director Rami Abdel Rahman told AFP, adding that the warplane was shot down as it was bombarding the town.

The air strike killed 12 men, a woman and a child, said the Britain-based watchdog which relies on a network of activists, medics and lawyers on the ground for its information.

A video filmed by activists in Hammuriyeh and distributed on Facebook showed residents in the aftermath of the strike pouring water on a burning corpse on the ground, and another two in destroyed vehicles. The video, which AFP is unable to verify, also showed a lorry on fire and widespread destruction in the area.
Posted by: Steve White || 02/21/2013 00:00 || Comments || Link || E-Mail|| [705 views] Top|| File under:
Who's in the News
38
[untagged]
5
Govt of Pakistan
5
Arab Spring
4
Govt of Syria
3
Boko Haram
2
Hezbollah
1
Lashkar e-Jhangvi
1
Commies
1
al-Qaeda
1
TTP
1
al-Qaeda in Pakistan
1
Salafists
1
Govt of Iran
Bookmark
E-Mail Me
The Classics
The O Club
Rantburg Store
The Bloids
The Never-ending Story
Thugburg
RSS Links
Gulf War I
The Way We Were
Bio
Merry-Go-Blog
Hair Through the Ages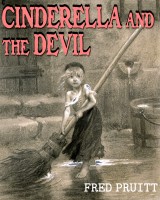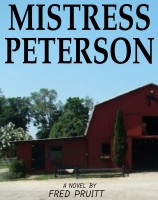 On Sale now!


A multi-volume chronology and reference guide set detailing three years of the Mexican Drug War between 2010 and 2012.

Rantburg.com and borderlandbeat.com correspondent and author Chris Covert presents his first non-fiction work detailing the drug and gang related violence in Mexico.

Chris gives us Mexican press dispatches of drug and gang war violence over three years, presented in a multi volume set intended to chronicle the death, violence and mayhem which has dominated Mexico for six years.
Click here for more information


Meet the Mods
In no particular order...


Steve White
Seafarious
Pappy
lotp
Scooter McGruder
john frum
tu3031
badanov
sherry
ryuge
GolfBravoUSMC
Bright Pebbles
trailing wife
Gloria
Fred
Besoeker
Glenmore
Frank G
3dc
Skidmark
Alaska Paul



Better than the average link...



Rantburg was assembled from recycled algorithms in the United States of America. No trees were destroyed in the production of this weblog. We did hurt some, though. Sorry.
54.161.118.57