Afghanistan
Afghanistan Should Not be Abandoned Again: Afghan Senators
[Tolo News] Afghanistan's senators welcomed the conclusions of the NATO


...the North Atlantic Treaty Organization. Originally it was a mutual defense pact directed against an expansionist Soviet Union. In later years it evolved into a mechanism for picking the American pocket while criticizing the cut of the American pants...


summit and its partners in Chicago, but are wary about trusting the promises being made.

The experience of the 1990s when Afghanistan slid into civil war following the fight against the Soviet occupation and the departure of the US has left some senators concerned that the statements being made on commitment to Afghanistan were too ambiguous.

"The [long-term] commitments being made towards Afghanistan are ambiguous up to now; the international community should not abandon Afghanistan and repeat the mistakes of 90s," Senate vice chair Mohammad Alam Ezdyar said Tuesday.

"This would not be beneficial to the whole world."

Senator Sayed Farukh Shah Jenab, who hailed the summit as an historic event, also said the presence of Pakistain in Chicago and its failure to solve the problem of the closed supply route across its border had boosted the world's understanding of Afghanistan's plight.

"Even though the financial commitments are not still clear, the Chicago summit has benefitted Afghanistan anyway," he said. "The humiliating presence of the Pak president in the summit was also a positive message for Afghanistan."

One senator stressed that more attention needed to be paid to the international aid being sent to the country - if it is misused, then Afghanistan will not develop.

"If corruption continues, Afghanistan will remain poor despite the international aid," Senator Lailuma Ahmadi said.
"Your cut, sir."
"Oh. Thank you! Thank you very much!"
Posted by: Fred || 05/23/2012 00:00 || Comments || Link || E-Mail|| [397 views] Top|| File under:
'Green on Blue' Attacks Not an Indicator of Taliban Infiltration: Allen
[Tolo News] Less than 50 percent of so-called "green on blue" attacks are perpetrated by Taliban infiltrators into the Afghan army, the US and NATO


...the North Atlantic Treaty Organization. A cautionary tale of cost-benefit analysis....


Commander General John Allen said Sunday.

The shooting deaths of foreign soldiers by Afghan army personnel, or Afghans in army uniform, were found to not be the work of the Islamic

orc

group in more than half the cases, according to investigations, Allen said.

"It's important to note that in the analysis that we have done, less than 50 percent of the ones that have perpetrated these attacks were in fact Taliban infiltrators," Allen told

news hound

s at a press briefing in Chicago.

"Many of these folks are self-radicalised. So it's important to understand and be able to recognise the nature of that self-radicalisation in the ranks."

Allen said that each single incident was important and investigated, with serious measures undertaken to prevent such attacks in coordination with Afghanistan's Ministry of Defense, Ministry of Interior and National Directorate of Security.

As a result, as many as 160 individuals planning to attack Isaf forces have been tossed in the calaboose
Keep yer hands where we can see 'em, if yez please!
in the last several months, Allen said.

The green on blue attacks have escalated this year, with already 22 foreign soldiers killed in 16 attacks in 2012. In last year's total, there were 35 foreign soldiers killed in 21 attacks, while in 2010 there were 20 soldiers killed in 11 attacks. These figures do not include attacks that did not lead to foreign troop fatalities.

Allen noted that the protection measures were taken "bilaterally, to protect each other".

"It's not well-known that the Afghans suffer nearly as many casualties from insider threats as we do," he said.

Responding to

news hound

s' questions, Allen confirmed that the planned drawdown of 23,000 US troops will go ahead, with that number to return to the US by the end of September.

He said the surge tactic had achieved its aim, meaning those forces were no longer required.

"Part of the importance of the surge was to create conditions under which we could withdraw those troops - and I think those conditions are now underway - and that was to move the Afghan National Security forces to a level and to a confidence where they could begin to assume the role of some of those surge forces in the field," he said.

When asked about

La Belle France

's early withdrawal of troops from Afghanistan, Allen replied that it was a sovereign decision and to that effect he supports it, but it will not affect Isaf's mission in Afghanistan as Afghan forces are getting stronger and taking the responsibility.

"We have the capacity, using our current force structure to ensure that there is no degradation in security with respect to any decisions that might be made," Allen said.

Allen said the aim was for the Afghan National Security Forces (ANSF) to reach their full potential by the end of 2013 - a year Isaf has consequently termed "Milestone 2013".

"We will continue to train and equip and ultimately to field the entire ANSF by the end of 2013. So we'll be approaching a key crossover point in the campaign in 2013 - what's known as the Milestone 2013 - where the ANSF will move into security lead in the context of the counterinsurgency campaign and where Isaf forces will be supporting that move into the lead," he said.

The ANSF currently has about 330,000 troops and is expected to increase to 352,000 by the end of the year.

Regarding the reopening of the NATO supply route in Pakistain, Allen said that there are positive indications that about the reopening of the border and reiterated that it did not affect his mission in Afghanistan,

He also said he had positive negotiations with Pak Chief of Staff General Ashfaq Kayani


... four star general, current Chief of Army Staff of the Mighty Pak Army. Kayani is the former Director General of ISI...


in a trilateral meeting in Islamabad, but did not disclose details.

Posted by: Fred || 05/23/2012 00:00 || Comments || Link || E-Mail|| [590 views] Top|| File under: Taliban
Africa Horn
Ethiopian military to increase assault against Al Shabab
(Sh.M.Network)- Æthiopian Prime Minister Meles Zenawi said that his military is looking to gain more ground from Al-Shabaab



... the personification of Somali state failure...


in southern Somalia, media reported on Monday.

According to reports Prime Minister Meles Zenawi stated that the Æthiopian troops deployed in south centralSomaliaa preparing to increase the onslaught against Al-Shabaab, so they can drive out Al-Shabaab

snuffies

remaining in southern regions.

"We are committed to strengthening the battle against Al-Shabaab in south central and southernSomalia," the Prime Minister said.

According to the Prime Minister,Æthiopiahas had a great deal of experience in suppressing and limiting the ability of

krazed killer

groups to thrive.

Prime Minister Zenawi suggested that Kismayo, a major Al-Shabaab stronghold 500 kms south ofMogadishucould be the next operation for the Æthiopian troops. "Our troops have forced Al-Shabaab from a large part of land in south centralSomalia, and soon we will take over more key strongholds," said Prime Minister Zenawi.

Prime Minister Zenawi last month, stated that his troops would leave Somalia as soon as the threat of Al-Shabaab diminishes. Analysts who spoke to Garowe Online said that both countries especiallyKenyawho has never deployed troops toSomalia, may have underestimated Al-Shabaab.

Last year Æthiopian troops were deployed to parts ofSomaliaand since then have been able to force Al-Shabaab from their major strongholds in southernSomalia. Baidoa and Beledweyne were two key cities that Æthiopian troops were able to uproot Al-Shabaab from.
Posted by: Fred || 05/23/2012 00:00 || Comments || Link || E-Mail|| [270 views] Top|| File under: al-Shabaab
Ahlu Sunna: We have no any representations in the ongoing roadmap meeting
(Sh. M. Network)-The administration of Ahlu Sunna Waljama'a (ASWJ), a pro-government group in central Somalia, announced on Tuesday that the group has no any representations in the ongoing Somalia's roadmap meeting inAddis Ababa.

Sheik Mohammed Yusuf Hefow, the chairman of Ahlu Sunna's executive council in central Somalia, told Shabelle Media during an interview that they deny having any representations in the meeting.

Gap and differences are up-and-coming between the roadmap signatories and these differences mainly arise from the new draft constitution. Both Puntland


...a region in northeastern Somalia, centered on Garowe in the Nugaal province. Its leaders declared the territory an autonomous state in 1998. Puntland and the equally autonomous Somaliland seem to have avoided the clan rivalries and warlordism that have typified the rest of Somalia, which puts both places high on the list for Islamic subversion...


state and Ahlu Sunna Waljama'a (ASWJ), both signatories, have recently opposed to the draft constitution.

These comments came as a meeting to bring together the six signatories of theSomalia's Road-map is underway in the capital city of Æthiopia,Addis Ababawith officials from the international community.
Posted by: Fred || 05/23/2012 00:00 || Comments || Link || E-Mail|| [291 views] Top|| File under:
Caribbean-Latin America
Change of command in southern Chihuahua state

For a map click here For a map of Chihuahua state, click here.

By Chris Covert
Rantburg.com

The commander for the Mexican 42nd Military Zone has changed from General de Brigada Jesus Pedroza Ayala to General Diplomado Estado Mayor Miguel Andrade Cisneros, according to Mexican news sources.

The new commander, General Andrade Cisneros, had been commander of the Mexican 32rd Military Zone in Yucatan, an appointment he gained in July 2010, when he relieved General de Brigada Diplomado de Estado Mayor, Juan Manuel Rico Gamez, who went on as commander of the 31st Military Zone based in Chiapas state.

According to data supplied by the Mexican Secretaria de Defensa Nacional (SEDENA), General Andrade Cisneros was promoted to his current rank in November 2008. He had previously served a military attache for the Mexican embassy in Panama prior to his appointment to the army garrison in Cozumel, which he received in early 2010.

Going by news accounts, the General Andrade Cisneros maintained friendly relations with the local business and education community in his Yucatan area of operation, even going so far as attending less formal functions in civilian dress. During his brief tenure as garrison commander in Cozumel, however, he was considered a low profile commander.

The change of scenery could not be more stark for General Andrade Cisneros, going from an area where the tourist industry thrives to essentially a backwater command in a desert area bounded by mountains in the west.

His predecessor in the 42nd Military Zone, General Jesus Podroza Ayala, was only appointed commander of the zone last July. He had come from commanding the army garrison at Manzanillio in Colima, where he was appointed some time in 2010.

Like General Andrade Cisneros, General Podroza Ayala was promoted to his current rank in November 2008. He subsequently served as chief of staff for the IV Military Region in 2009 encompassing Nuevo Leon state. His tenure as chief of staff was marked by public appearances on behalf of the army in Nuevo Leon.

General Podroza Ayala tenure as 42nd Military Zone commander was marked by high profile marijuana seizures, and at least one "Guns for groceries" buyback program, according to Mexican press accounts. His unit also helped with relief efforts in the Sierra Tarahumara earlier this year, in one instance shipping 110 tons of material.

According to several Mexican news accounts at the time, in October, 2011 his wife and daughter were carjacked and kidnapped in a Soriana Foods parking lot in Chihuahua city and taken, only to be pursued by local municipal police. The pursuit ended a short distance away when the suspects abandoned the vehicles and their two hostages, running into the desert. Both females were unharmed in the incident.

General Podroza Ayala was commander during the intergang battles in Choix, Sinaloa earlier this month, which took the lives of 57 individuals including two military in Sinaloa state. The 42nd Military Zone maintains both rifle company sized bases as well as road patrols in the area on the Chihuahua state side of the battle area, but apparently failed to intervene when armed suspects were said to be crossing into Chihuahua avoiding an army cordon in Sinaloa state.

SEDENA likes to keep commanders in place for a long as possible, so they may gain experience and train lower echelon commanders. Successful commanders will retain their commands if they don't attract negative attention and have some success. The Choix, Sinaloa incident may not have cost General Podroza Ayala his command, however. General Podroza Ayala is staff qualified, and may be going to Mexico City. SEDENA has plucked short time military zone commanders before for staff appointments elsewhere.

Chris Covert writes Mexican Drug War and national political news for Rantburg.com

© Copyright Chris Covert
You must obtain permission to reprint this article
Posted by: badanov || 05/23/2012 00:00 || Comments || Link || E-Mail|| [264 views] Top|| File under:
The Grand Turk
Turkey Indicts 4 Former IDF Commanders Over Mavi Marmara
Turkey has indicted four Israeli military commanders over the 2010 Gaza flotilla incident in which nine terror activists were killed.
Turkey has issued an indictment in absentia against four Israeli military commanders over a 2010 Gaza flotilla incident in which nine terror activists were killed on a Turkish-sponsored vessel.

According to a report published Wednesday in the Turkish newspaper Sabah, the 144-page indictment seeks life imprisonment for the four commanders. It was prepared following alleged testimony from 490 passengers who participated in the illegal flotilla, and relatives of the terrorists who died after attacking the Israeli commandos.

The Mavi Marmara boat, owned by the terrorist-linked IHH organization, participated in the six-vessel flotilla that claimed to be bringing humanitarian aid to Gaza via the sea. It was later discovered that no humanitarian aid whatsoever was carried in the hold of the Mavi Marmara.

Israel operates a maritime blockade on Gaza in order to prevent terrorists from entering the region, and stop them from smuggling in weapons and other ordnance.

The activists were told numerous times they could dock at Ashdod port and transport their goods legally through the land crossing at Kerem Shalom, but they refused.
Posted by: tipper || 05/23/2012 12:14 || Comments || Link || E-Mail|| [406 views] Top|| File under:
Chicago Summit: Obama Snubs Pakistan Head Over Supply Routes
In an unmistakable snub, President Barack Obama
We're gonna punish our enemies and we're gonna reward our friends who stand with us on issues that are important to us...
left Pakistain off a list of nations he thanked for help getting war supplies into Afghanistan.
 
The omission speaks to the prolonged slump in US relations with Pakistain that clouded a NATO


...the North Atlantic Treaty Organization. A collection of multinational and multilingual and multicultural armed forces, all of differing capabilities, working toward a common goal by pulling in different directions...


summit where nations were eyeing the exits in Afghanistan.
Posted by: trailing wife || 05/23/2012 00:00 || Comments || Link || E-Mail|| [687 views] Top|| File under:
India-Pakistan
Three navy officers penalised in Mehran attack case
[Dawn] At least three senior naval officers have faced court martial in connection with last year's terrorist attack on PNS Mehran base.

The ISPR (navy) confirmed that these officers were tried "under the naval law and were accordingly penalised".

The punishment and the relevant law were not specified.

According to sources, the penalised officers are Commodore Raja Tahir, Commander Asrar and Lt Commander Absar. They held senior commanding positions at the base at the time of the attack.

When an ISPR official was approached for confirmation of the officers' identities, he refused to do so.

The court martial was held in the light of the report of a joint investigation team that included personnel from the three services.

Terrorists launched the attack on PNS Mehran, a heavily guarded facility of Pakistain Navy located along Sharea Faisal, on May 22 last year.The attackers, four of whom were killed during the attack, scaled the wall of the base, which also housed air force and army facilities.
Posted by: Fred || 05/23/2012 00:00 || Comments || Link || E-Mail|| [280 views] Top|| File under: Govt of Pakistan
Tribesmen seek Fata merger with KP
[Dawn] The tribal people from Khyber Agency
have supported the Khyber-Pakhtunkhwa


... formerly NWFP, still Terrorism Central...


Assembly's unanimous resolution regarding Fata representation in the provincial assembly and demanded its merger with settled areas.

Notables and elders from Khyber Agency at a peace conference held here at Nishtar Hall on Monday through a unanimous resolution said that merger of Federally Administered Tribal Area (Fata) with the Khyber-Pakhtunkhwa was need of the hour and in the larger interest of the people of the two regions.

The peace conference was organised to commemorate the death anniversary of four family members of MNA Allama Noorul Haq Qadri who were assassinated near Jamrud in Khyber Agency on May 21, 2008.

Addressing elders and his followers, MNA Allama Qadri said that jirga system, hujra and mosque were main pillars of the Pakhtun society particularly in Fata, but militancy had damaged the main essence of the society.

"Militancy has destroyed the system of governance and social fabric and time has come to integrate Fata with the province," he said, adding administratively the tribal areas were being governed from

Beautiful Downtown Peshawar

because all administrative departments and bodies had headquarters in the

quiet provincial capital

.

He said that only a few vested interests were opposing integration of Fata with the province. He argued that political agents of three tribal agencies including Khyber, Orakzai and South
Wazoo had main offices in the province while the other main departments like civil secretariat, development and disaster management authorities had also their head offices in Peshawar.

"Peshawar is like our second home," said Allama Qadri and stated that majority of the businessmen from Fata had shifted their investments to Peshawar. Because of militancy he said that Pakhtuns were being portrayed as

jihad boy

s,

gunnies

and

narco

s across the world despite the fact that militancy had been imposed upon them.

He said that the people of Fata had no relation with foreign

gunnies

who had been brought to this region and

rustics

disowned local and foreign terrorists. He said that the people of Fata and Khyber-Pakhtunkhwa should get rid of these killers. He said that Fata had been given representation in the National Assembly and Senate despite that parliamentarians could not legislate for their own people. He appealed to all the political forces to work for social and economic uplift of the tribal people.

Posted by: Fred || 05/23/2012 00:00 || Comments || Link || E-Mail|| [280 views] Top|| File under: Govt of Pakistan
Syria-Lebanon-Iran
Assad's brother-in-law Assef Shawkat buried, report
According to anti-Syrian regime activists, President Bashar al-Assad's brother-in-law Assef Shawkat who was Syria's deputy defense minister was buried on Wednesday in his hometown, which they identified as Madhale, near the Mediterranean coastal city of Tartous.

Several activists quoted by Saudi-owned Al-Arabiya television said black flags were flying in Madhale in mourning.

On their Syrian Revolution Facebook page, online anti-regime activists wrote that: "Assef Shawkat is being buried right now in his home town Madhale … God curse him. He was poisoned."

They said Shawkat's body was transported to a hospital near his hometown that was emptied of patients on Tuesday evening.

Speculation over Shawkat's fate first emerged on May 20 when Al-Jazeera and Al-Arabiya television broadcast an amateur video showing a man claiming responsibility on behalf of a rebel group for killing six regime stalwarts.

They included Shawkat, Interior Minister Mohammed al-Shaar, Defence Minister Daoud Rajha, national security chief Hisham Bakhtiar and Hassan Turkmeni, assistant to the vice president.

Turkmeni appeared on state television this week to dismiss the reports, while Shaar denied them in a telephone interview, accusing Al-Jazeera and Al-Arabiya of "lies and slander."

But Shawkat has not made any public appearance or personally denied the reports, though he rarely makes public statements.

Abdul Halim Khaddam , the former vice president of Syria confirmed that Assef Shawkat was been killed on 19 May, 2012
Posted by: tipper || 05/23/2012 16:23 || Comments || Link || E-Mail|| [287 views] Top|| File under:
Iran Presents 5-Point Nuclear Compromise
Iran is trying to pull a N.Korean stunt by trying to drag out talks until they have finally developed a nuclear weapon. Only problem is that N.K had China covering their back, Iran is swimming naked, all alone. So unless the 12th Iman comes out of the well to help them, they are going to face another Gaddafi ending.


In response to the 'unbalanced' nuclear demands of the six powers, Iran counters with a five-point mutual and gradual resolution proposal. Talks will continue Wednesday night and Thursday.
Posted by: tipper || 05/23/2012 16:07 || Comments || Link || E-Mail|| [386 views] Top|| File under:
Venezuela delivers diesel to Syria
Syrian oil minister Sufian Alao said on Wednesday a Venezuelan oil tanker with 35,000 tonnes of diesel had docked in Syria a day earlier and another was being prepared.

"A Venezuelan tanker carrying 35,000 tonnes of diesel docked in Syria yesterday and Venezuela is preparing another tanker which will come to Syria soon," state news agency SANA quoted Alao as saying.

Ship tracking data on Reuters shows that the Negra Hipolita, which is managed by state oil firm PDVSA, left Venezuela at the start of May and docked at the Syrian port of Banias this week.

Venezuela angered Washington last year by supplying fuel to Iran, which is also subject to Western sanctions on fuel supplies.

Alao said the Syrian oil industry has lost around $4 billon since European Union governments agreed on Sept 2 to ban imports of Syrian oil. European states used to buy some 90 percent of the country's oil exports.


Posted by: tipper || 05/23/2012 12:28 || Comments || Link || E-Mail|| [282 views] Top|| File under:
Iran and UN close to deal on nuclear programme as world powers meet for Baghdad talks
Promise, wot's dat? Is dat a bit like taquia?


Iran could be allowed to continue with its nuclear programme if it agrees to stop enriching uranium to a critical level from which it could quickly produce a nuclear weapon.

Western powers are ready drop demands for a complete halt to all Iran's nuclear work, provided the regime pledges to halt uranium enrichment to the crucial 20 per cent threshold, The Daily Telegraph understands.

The proposal would be a key element of a compromise deal, to be discussed by leading world powers in Baghdad on Wednesday, that could also see Iran open up its secret military facilities to United Nations inspectors. In return, sanctions against Tehran would be eased, with some even suspended should the Islamic regime successfully prove that its intentions are peaceful.

Last night, a deal to resolve the impasse was said to be close. Yukia Amano, the head of the UN nuclear watchdog, the International Atomic Energy Agency (IAEA), said he expected an agreement to be signed "quite soon" that would allow inspectors greater access to the key scientists, documents and suspicious facilities.
Posted by: tipper || 05/23/2012 01:55 || Comments || Link || E-Mail|| [285 views] Top|| File under:
IAEA chief says nears deal with Iran ahead of 6-power talks
[Al Ahram] The UN nuclear watchdog chief said on Tuesday he expected to sign a deal with Iran soon to ease investigation into suspected work on atom bombs, potentially brightening prospects for big-power talks with Tehran to stop a drift towards conflict.

Speaking on the eve of the Storied Baghdad


...located along the Tigris River, founded in the 8th century, home of the Abbasid Caliphate...


meeting where six powers will test Iranian willingness to put transparent limits on its nuclear programme, Yukiya Amano said his wish for access to an Iranian military site where nuclear weapons-relevant tests may have occurred would be addressed as part of the accord.

But the powers will be wary of past failures to carry out extra inspection deals between the

ineffective International Atomic Energy Agency

and Iran, and Western patience is wearing thin.

European sanctions to block Iran's oil exports are to take force in July and Israel has mooted military action. Iran, which denies any ambition to develop nuclear arms, has threatened reprisals and oil prices have risen on fears of a new Middle East war hitting a shaky world economy.

Amano himself acknowledged that "some differences" remained before the deal he hashed out during a rare visit to Tehran on Monday could be sealed, although chief Iranian negotiator Saeed Jalili had told him these would not prevent agreement.

Posted by: Fred || 05/23/2012 00:00 || Comments || Link || E-Mail|| [280 views] Top|| File under: Govt of Iran
U.N. Urges Homs Authorities to Release Prisoners
[An Nahar] A senior U.N. official urged authorities in the central Syrian city of Homs Monday to release political prisoners and allow peaceful demonstrations.

Homs has been hard hit in violent

festivities

between anti-government protests and pro-government security forces. Last week, at least 15 civilians were "summarily executed" there by regime forces, according to the Syrian Observatory for Human Rights.


"Authorizing peaceful demonstrations and releasing detainees would go some way towards consolidating confidence, which so far has been lacking, so that the political process can get started and can gain traction," said Herve Ladsous, the U.N.'s undersecretary general for peacekeeping operations after meeting with Homs Governor Ghassan Abdelaal.

In addition, he called for public services to facilitate everyday life.

Abdelaal countered that providing services required entering into opposition-controlled areas and that this could lead to

festivities

.

Ladsous made his remarks as U.N. chief the ephemeral Ban Ki-moon


... of whom it can be said to his credit that he is not Kofi Annan...


warned that the search for peace in Syria was at a "pivotal moment" and as the violence across the Middle Eastern country claimed at least another 38 lives.

Posted by: Fred || 05/23/2012 00:00 || Comments || Link || E-Mail|| [272 views] Top|| File under: Govt of Syria
Iran Recalls Ambassador to Azerbaijan
[An Nahar] Iran has recalled its ambassador to Azerbaijan for consultations, the Iranian embassy in Baku said on Tuesday, amid a growing row between the two neighbors.

"Ambassador Mohammad Bagher Bahrami left for Tehran on May 21 in connection with the insulting of religious saints in Azerbaijan. He was recalled for consultations," charge d'affaires Ahmed Nemati said in a statement.

Tensions between the Islamic Theocratic Republic and mainly

Moslem

but officially secular Azerbaijan escalated in recent months after Baku placed in long-term storage
Keep yer hands where we can see 'em, if yez please!
a series of suspected attack plotters with alleged links to Iran.

There have also been a series of small anti-Iranian protests outside the embassy in Baku in recent weeks.

A senior Azerbaijani official on Monday accused Iran of spreading slander about the country as Baku prepares to stage the Eurovision song contest this week.

Posted by: Fred || 05/23/2012 00:00 || Comments || Link || E-Mail|| [269 views] Top|| File under: Govt of Iran
Iran Committed To 'Full Annihilation Of Israel,' Says Top Iranian Military Commander
By Reza Kahlili


A taste. More, with links, at the link.

Iran is dedicated to annihilating Israel, the Islamic regime's military chief of staff declared Sunday.

"The Iranian nation is standing for its cause and that is the full annihilation of Israel," Maj. Gen. Hassan Firouzabadi said in a speech to a defense gathering Sunday in Tehran.


Thus neatly, and in a bluff and forthright military manner, putting paid to all arguments that the mullahcracy of Iran objects to the existence of the Jewish state, while wishing no harm to the Jews who live there -- and anyone who claims otherwise is relying on mistranslations of Ahmadenijad's or Khameini's or Khomeini's statements.

His remarks came on the day International Atomic Energy Agency director Yukiya Amano flew to Tehran to negotiate for inspections of Iran's nuclear program. They were reported by the Fars News Agency, the media outlet of the Revolutionary Guards Corps.

While many within the Islamic regime, including President Mahmoud Ahmadinejad, have often stated that Israel should be annihilated, until Sunday no one in the nation's leadership has announced Iran's determined intention to carry it out. (RELATED: Iran rattles sabers: '11,000 missiles ready to launch' at Israel, US targets)

Josh Block, a Middle East expert and former spokesman for  the American Israel Public Affairs Committee, told The Daily Caller that it's unwise to shrug off the threats of a top Iranian military commander.

"When they say it, they mean it," Block said. "That is the lesson of history. We had best heed that reality. You can be sure the Israelis already understand it."

Reza Kahlili is a pseudonym for a former CIA operative in Iran's Revolutionary Guard and the author of the award winning book "A Time to Betray." He teaches at the U.S. Department of Defense's Joint Counterintelligence Training Academy (JCITA) and is a member of the Task Force on National and Homeland Security.
Posted by: trailing wife || 05/23/2012 00:00 || Comments || Link || E-Mail|| [301 views] Top|| File under: Govt of Iran
Who's in the News
37
[untagged]
5
Arab Spring
3
Govt of Pakistan
3
al-Shabaab
3
al-Qaeda in Arabia
3
Govt of Iran
2
Govt of Syria
2
Taliban
2
Pirates
2
al-Qaeda
1
Lashkar-e-Islami
1
al-Qaeda in Iraq
1
Govt of Sudan
1
Commies
Bookmark
E-Mail Me
The Classics
The O Club
Rantburg Store
The Bloids
The Never-ending Story
Thugburg
Gulf War I
The Way We Were
Bio
Merry-Go-Blog
Hair Through the Ages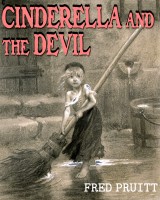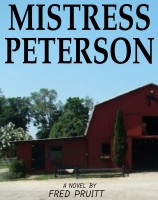 On Sale now!


A multi-volume chronology and reference guide set detailing three years of the Mexican Drug War between 2010 and 2012.

Rantburg.com and borderlandbeat.com correspondent and author Chris Covert presents his first non-fiction work detailing the drug and gang related violence in Mexico.

Chris gives us Mexican press dispatches of drug and gang war violence over three years, presented in a multi volume set intended to chronicle the death, violence and mayhem which has dominated Mexico for six years.
Click here for more information


Meet the Mods
In no particular order...


Steve White
Seafarious
Pappy
lotp
Scooter McGruder
john frum
tu3031
badanov
sherry
ryuge
GolfBravoUSMC
Bright Pebbles
trailing wife
Gloria
Fred
Besoeker
Glenmore
Frank G
3dc
Skidmark
Alaska Paul



Better than the average link...



Rantburg was assembled from recycled algorithms in the United States of America. No trees were destroyed in the production of this weblog. We did hurt some, though. Sorry.
34.204.191.31