Afghanistan
Afghanistan near deal on night raids
US and Afghan officials are close to a deal to change the way night raids are conducted in Afghanistan, giving Afghan security forces the lead role and providing judicial oversight of a practice hated by Afghans but seen as effective by American forces, a US defence official has said. The deal is expected to help clear the way for a broader strategic partnership agreement that will govern the US presence in Afghanistan once Afghan forces take full responsibility for security by the end of 2014.

There was general acceptance on both sides that Afghans should take the lead role in any night raids and that there should be some form of warrant system to give Afghans judicial oversight of the process. But some differences remain over issues related to the detention of people for interrogation, the official said.

Afghanistan's constitution requires a judge to approve house searches by security forces.

US officials have described the night raids as an unpopular but extremely effective tactic against Taliban militants and their allies.

Pentagon Press Secretary George Little told a news conference the United States and Afghanistan were "making progress and heading toward an agreement on this and a broad range of other issues."

"This has been a concern of the Afghan government for some time. We recognize that. We recognize the effectiveness, as well, that the night operations have had over time. And that's why we're working through an agreement with our Afghan partners," Little said.

He noted about half of night operations currently are led by Afghan security forces and that most take place without a shot being fired. But he said it was important to reach a written understanding on how operations should be handled in the future.

"This will be, at the end of the day, something that they're responsible for ... as part of the transition process. And codifying that, we think, could benefit Afghanistan, the United States and our coalition partners," Little said. "It makes sense."
Posted by: Steve White || 04/04/2012 00:00 || Comments || Link || E-Mail|| [575 views] Top|| File under:
Six policemen among 8 killed in Afghan attacks
KABUL: Terrorists Insurgents killed six policemen and two civilians in southern Afghanistan in a pair of attacks, including an ambush on a checkpoint after terrorists allegedly poisoned the officers manning the outpost, authorities said on Tuesday.

The Helmand province governor's office said in a statement that 'terrorists insurgents poisoned' the food at a checkpoint in the Nahri Sarraj district and then attacked the police there late on Monday. Four policemen were killed and two were wounded in the attack. The bodies of two civilians also were found at the checkpoint. The governor's office did not say whether the dead were killed by poisoning or in the fighting.

Helmand police chief Ahmad Nabi Elham said, "Three police are missing, along with a vehicle and some weapons. We don't know if the three missing are involved in the poisoning or if the militants have taken them away. The investigation is underway."


Or they were the insiders in the job...

Police at the scene later clashed with terrorists insurgents, leaving two terrorists dead, he said.

Taliban spokesman Qari Yausaf Ahmadi rejected the government's account of the clashes, saying Taliban terrorists fighters attacked the checkpoint and seized weapons and a vehicle but didn't poison the police. The Taliban terrorists said they had killed 10 police in an attack on a post in the district. "The way they were fighting, it looked like they might have been on drugs. That's why the police are claiming that we terrorists poisoned them," he said. "We didn't."

In neighbouring Kandahar province, two Afghan policemen were killed on Tuesday morning when their vehicle ran over a roadside bomb in Shah Wali Kot district, provincial police chief General Abdul Razaq said.
Posted by: Steve White || 04/04/2012 00:00 || Comments || Link || E-Mail|| [265 views] Top|| File under:
Africa Horn
Suicide bombing at Somalia's national theater kills top sports officials
At least six people, including two of Somalia's top sports officials, were killed when a female suicide bomber attacked a ceremony at Mogadishu's national theater in an attack aimed at killing senior government officials.

Al Shabaab has claimed responsibility for the blast on Wednesday that killed the leaders of Somalia's soccer federation and Olympic committee. The bombing was also an apparent attempt to kill the prime minister as he gave a speech at an event to commemorate the first anniversary of the country's new satellite television channel.

The African Union said a female suicide bomber was responsible for the blast in the theater. Prosper Hakizimana, deputy spokesman for the AU's AMISOM force, said, "So far six died and 10 were injured, mostly civilians. The Prime Minister was speaking inside the theatre when the blast took place, but he is safe, unhurt."

A witness at the scene said corpses were strewn across the floor and some of the dead were still in their chairs. Ambulance workers were collecting the bodies. Sirens wailed as the injured were rushed to hospitals.

Al Shabaab said it had targeted government officials and lawmakers with explosives planted ahead of the event, but denied that it had used a suicide bomber.

Sheikh Abdiasis Abu Musab, the spokesman for al Shabaab's military operations, said, "We were behind the theater blast. We targeted the infidel ministers and legislators, and they were the casualties of today."

While the prime minister escaped unharmed at least one minister and a member of parliament were wounded and the country's top sporting officials bore the brunt of the attack.

Kadija Dahir Aden, acting president of Somali athletics, said, "The government sent us four invitation cards. And of the four officials who went, two are dead and the other two injured. It is a black day. Many great people have died today."

She said the Somali Olympic Committee chairman, Aden Yabarow Wiish, and the president of the Somali Football Federation, Said Mohamed Nur, had died, while the deputy at the Olympic committee and the chairman for Somali boxing were both wounded.
Posted by: ryuge || 04/04/2012 11:57 || Comments || Link || E-Mail|| [342 views] Top|| File under:
Africa North
Clashes In West Libya Kill Four
Heavy fighting


... as opposed to the more usual light or sporadic fighting...


between

gunnies

in western Libya yesterday killed four people and left several more

maimed

, a local official told AFP.

"At least four people were killed today but that number could rise," said Othman Ben Sassi, a member of the ruling National Transitional Council, and a native of Zwarah, 100 kilometres (60 miles) west of Tripoli


...a confusing city, one end of thich is located in Lebanon and the other end of which is the capital of Libya. Its chief distinction is being mentioned in the Marine Hymn...


, near Tunisia.

He added that the exact number of casualties remained unknown.

"The situation is critical in Zwarah. It is being hit by rockets fired from the (nearby) towns of Regdalin and Jamil," he said.

Tensions have simmered in and around Zwarah since the collapse of slain leader Moamer Qadaffy's regime last October. Residents there were accused of supporting the dictator during the 2011 conflict.

Libyan Interior Minister Fawzi Abdelali told journalists on Tuesday that efforts were underway to put an end to the fighting.

"The interior ministry has sent a force of 200 men towards the region," he said, urging both sides to act with restraint.

These

festivities

come soon after tribal fighting in the southern city of Sabha, which left more than 147 dead and 395

maimed

in a week, before the government imposed a ceasefire.

The interim government has struggled to impose its authority on dozens of brigades comprising of former rebels who fought against Qadaffy's forces and who now have become a law unto themselves.

Tribesmen, militias and residents of several regions have shown little hesitation in using force to settle disputes.
Posted by: trailing wife || 04/04/2012 00:00 || Comments || Link || E-Mail|| [275 views] Top|| File under:
Militia clash in west Libya kills 14 people
TRIPOLI: A flare-up of fighting between rival militias in the west of Libya has killed 14 people, the country's interim leadership said on Tuesday, and officials announced the despatch of a force to restore order.

The clashes, between members of the Berber ethnic minority and their Arab neighbors around the town of Zuwara, are a fresh test for the government which has struggled to assert its authority since a revolt last year ended Muammar Qaddafi's rule.

Militias from inside the predominantly Berber town, about 120 km (75 miles) west of the Libyan capital, were exchanging mortars and large-calibre fire with fighters from the nearby Arab settlements of Al-Jumail and Regdalin for a third day.

The fighting around Zuwara, on the Mediterranean coast, is typical of the kind of tribal and ethnic conflicts that have flared up since Qaddafi's fall. In most cases the violence is the result of a toxic mix of vendettas that have been simmering for generations, the huge quantity of weapons in circulation since the revolt, and the lack of a strong central authority.


In other words, the usual since the end of the western Roman Empire...

"There are heavy clashes at the entrance to Regdalin, (and) heavy bombing from Al-Jumail on Zuwara," Iyoub Sofian, from the Zuwara local council, told Reuters by telephone.

Mohammed Al-Harizy, a spokesman for the National Transitional Council (NTC), told a news conference that four people from Zuwara were killed and 10 from the opposing side. He also said 80 people had been injured on both sides and the fighting continued.

Fawzi Abdel A'al, the Interior Minister, earlier told reporters his men would intervene.

"We have prepared a force of 200 men from the Interior Ministry which has been directed to the region," he said in Tripoli. A'al said he was also coordinating with the national army for a contingent of troops to be sent to the area.

"I am asking the two sides to restrain themselves ... because there will be no winner in this battle," he said.
Posted by: Steve White || 04/04/2012 00:00 || Comments || Link || E-Mail|| [302 views] Top|| File under:
AU slaps sanctions on Mali coup leaders
ADDIS ABABA: The African Union (AU) on Tuesday imposed sanctions on Mali's military coup leader and his allies, who are preventing a return to constitutional order in the West African nation.

"(The African Union decides) to impose with immediate effect a travel ban and asset freeze to the leader of the military junta, as well as entities contributing to impeding the return of constitutional order in Mali," Ramtane Lamamra, AU Commissioner for Peace and Security, told journalists following a meeting in the Ethiopian capital, Addis Ababa.

Lamamra also said the AU endorsed the decision by Economic Community of West African States (ECOWAS) member states to activate their standby force.
Posted by: Steve White || 04/04/2012 00:00 || Comments || Link || E-Mail|| [545 views] Top|| File under:
Arabia
Yemeni airstrikes kill 43 al-Qaida militants
SANAA, Yemen — Yemeni officials say the latest government airstrikes in the country's south have killed 43 al-Qaida militants. Military officials say government forces on Tuesday took control over a mountainous area of al-Rahha in the southern province of Lahj, after pounding al-Qaida hideouts there for the past three days. The officials spoke on condition of anonymity because they were not authorized to speak to the media.

The offensive followed a surprise attack by militants on a Yemeni army base in the area earlier in the weekend.
Posted by: Steve White || 04/04/2012 00:00 || Comments || Link || E-Mail|| [586 views] Top|| File under:
Caucasus/Russia/Central Asia
Russia Says Kills Five Islamists In Caucasus
MOSCOW - Russian security forces killed five beturbanned fascisti suspected of plotting

suicide kaboom

s in the capital of the republic of Ingushetia on Tuesday, Russia's anti-terrorism committee (NAK) said in a statement.

The Kremlin is struggling to contain an Islamist insurgency in the North Caucasus and President Dmitry Medvedev has called the North Caucasus separatist movement Russia's top domestic security problem.

The NAK statement said the rebels opened fire on security forces after they attempted to stop their car. It said all five were killed in the shooting. It said two of the rebels had belts loaded with explosives, which are often used by

jacket wallah

s.

More than a decade after federal troops toppled an Islamist government in Chechnya, security forces are fighting

hard boyz

in a regionwide insurgency, fueled by anger at poverty, clan feuds and corruption.
Posted by: trailing wife || 04/04/2012 00:00 || Comments || Link || E-Mail|| [287 views] Top|| File under:
Violence grips Gilgit; army called in
ISLAMABAD/PESHAWAR/DIAMER: As many as 20 people lost their lives and another 55 were injured in a fresh wave of sectarian violence in Gilgit city on Tuesday. The district administration has imposed curfew in the city.

Police officer Basharat Ali told AP that the violence began when five people were killed in Gilgit city in clashes between police and protesting Sunnis.

The banned organisation Ahle Sunnat Wal Jamaat had called for a strike in Gilgit to press the government to release its stalwarts. They were arrested for their alleged involvement in a firing incident on a Shia procession last month.

Reportedly, the extremist Sunni group made faces burnt tyres and rolled their eyes fiercely forced shopkeepers to close down their shops. Clashes erupted after unidentified people hurled a grenade at the protesting Sunnis.

Mosques in Kashroot, hub of extremist Sunnis, made announcements to retaliate against Shias in Diamer and Kohistan districts.

The incident has also triggered anger in Baltistan where hundreds of Baltis carrying sophisticated weapons took to the streets to protest against the Shia killings.

According to a statement by the Inter-Services Public Relations, the city administration had called army to control the law and order situation. Nine people were killed when unidentified terrorists opened fire on a bus on Karakoram Highway (KKH) near Gonar Farm in Chilas.

Superintendent of Police (SP) Jamsheed Khan and two other police personnel were also injured and were shifted to the District Headquarters Hospital. Police and rangers immediately reached the site to control the situation.

Gilgit-Baltistan Chief Minister Mehdi Shah ordered law enforcement agencies to take strict action against the terrorists. He said, "No one will be allowed to derail the peaceful environment in Gilgit-Baltistan."
Posted by: Steve White || 04/04/2012 00:00 || Comments || Link || E-Mail|| [266 views] Top|| File under:
Bomb blast kills security official near Miranshah
MIRANSHAH: A roadside bomb killed a security official in North Waziristan on Tuesday, sources said.

The improvised explosive device (IED) exploded when a vehicle of the Frontier Corps (FC) was escorting a convoy of the security forces near Miranshah. Two security men were also injured in the attack. The security forces returned the fire in the nearby areas, but there was no report of any other casualty. No group claimed responsibility for the attack.

The main Taliban group in the region has struck a peace deal with the government and both sides do not attack each other. But officials say that splinter terrorist groups are operating in North Waziristan, who routinely launch attacks on convoys of the security forces.

The attack occurred when the authorities had imposed curfew in the area for the movement of army convoys. The authorities routinely clamped curfew in North Waziristan on Sundays but this week was imposed on Tuesday. Local tribesmen have appealed to the security forces to observe curfew on Sundays as the banks and government offices are closed for weekly off. "But curfew on other days badly affect their life and business activities," tribesmen said.
Posted by: Steve White || 04/04/2012 00:00 || Comments || Link || E-Mail|| [274 views] Top|| File under:
US offers $10 million for Hafiz Saeed
We could pass the plate. Hosting isn't costing the Burg that much...

ISLAMABAD: The United States has offered a $10 million bounty for a Pakistani militant leader who allegedly orchestrated the 2008 Mumbai attacks and has been directing an anti-American political movement in recent months.


How much for just the severed head?

The reward is for "information leading to the arrest and conviction" of Hafiz Mohammad Saeed, who founded the militant group Lashkar-e-Taiba with alleged Pakistani support in the 1980s to pressure archenemy India over the disputed territory of Kashmir. The US also offered up to $2 million for Lashkar-e-Taiba's deputy leader, Hafiz Abdul Rahman Makki, who is Saeed's brother-in-law.

Pakistan banned the group in 2002 under US pressure, but it operates with relative freedom under the name of its social welfare wing Jamaat-ud-Dawwa — even doing charity work using government money.

The US has designated both groups as foreign terrorist organizations. Intelligence officials and terrorism experts say Lashkar-e-Taiba has expanded focus beyond India in recent years and has plotted attacks in Europe and Australia. Some have called it "the next Al-Qaeda" and fear it could set its sights on the US

Saeed operates openly in Pakistan from his base in the eastern city of Lahore and travels widely, giving public speeches and appearing on TV talk shows. He has been one of the leading figures of the Difa-e-Pakistan, or Defense of Pakistan Council, which has held a series of large demonstrations in recent months against the US and India. He has rallied against any moves by the Pakistani government to reopen NATO and US supply lines into Afghanistan that were cut to protest the deadly November airstrikes.

Pakistan placed Saeed under house arrest for several months after the November 2008 attacks in India's financial capital but eventually released him after he challenged his detention in court. The government has resisted Indian demands to do more, saying it doesn't have the necessary evidence. Saeed denied involvement in the Mumbai attacks in an interview with Al Jazeera television and said the US was just angry about his anti-American demonstrations.

"We are not hiding in caves for bounties to be set on finding us," said Saeed. "I think the US is frustrated because we are taking out countrywide protests against the resumption of NATO supplies and drone strikes."

The reward for Saeed is one of the highest offered by the US and is equal to the amount for Taleban chief Mullah Omar. Only Ayman Al-Zawahri, who succeeded Osama Bin Laden as Al-Qaeda chief, fetches a higher bounty at $25 million.

Pakistani defense analyst Hasan Askari-Rizvi said the move against Saeed could be payback for his recent demonstrations against US drone strikes and allowing NATO supplies meant for troops in Afghanistan to travel through Pakistan. Rizvi said it would likely have little impact on Pakistan's stance toward Saeed, both because of his historical links to the government and the political danger of being seen as doing Washington's bidding in a country where anti-American sentiment is rampant.

"The government is in a difficult position," said Rizvi. "On the one hand, they will be pressured by the US, but they are not really in a position to arrest him."

The US State Department describes Saeed as a former professor of Arabic and engineering who heads an organization "dedicated to installing Islamist rule over parts of India and Pakistan." It also noted that six of the 166 people killed in the 2008 attacks in the Indian city were American citizens.

A Pakistani-American, David Coleman Headley, pleaded guilty in a US court to helping Lashkar-e-Taiba plan the Mumbai rampage targeting a hotel and other sites.

Indian External Affairs Minister S.M. Krishna welcomed the US announcement, saying it would signal to Lashkar-e-Taiba and its patrons that the international community remains united in fighting terrorism.

Lashkar-e-Taiba, which means Army of the Pure, belongs to the Salafi movement, an ultraconservative branch of Islam similar to the Wahabi sect — the main Islamic branch in Saudi Arabia from which Al-Qaeda partly emerged. Lashkar-e-Taiba and Al-Qaeda operate separately but have been known to help each other when their paths intersect.

Analysts and terrorism experts agree that Pakistan's intelligence agency, known as the ISI, is still able to control Lashkar-e-Taiba, though the ISI denies it.
Posted by: Steve White || 04/04/2012 00:00 || Comments || Link || E-Mail|| [349 views] Top|| File under:
Israel-Palestine-Jordan
Fire Exchanges Between Hamas, Islamic Jihad In Gaza
Paleostinian sources have reported that their were exchanges of fire between

Hamas, always the voice of sweet reason,

' Izz ad-Din al-Qassam Brigades and the Islamic Jihad
...created after many members of the Egyptian

Mohammedan

Brotherhood decided the organization was becoming too moderate. Operations were conducted out of Egypt until 1981 when the group was exiled after the

liquidation

of President Anwar Sadat. They worked out of Gaza until they were exiled to Lebanon in 1987, where they clove tightly to Hezbollah. In 1989 they moved to Damascus, where they remain a subsidiary of Hezbollah...
in the Khan Yunis area in the gaza Strip.
Posted by: trailing wife || 04/04/2012 00:00 || Comments || Link || E-Mail|| [456 views] Top|| File under:
Palestinian Olympic Team Goalie Arrested For Terror Attack
JERUSALEM (JTA) -- The goalie of the Paleostinian Olympic soccer team and Paleostinian

Red Islamic Thingy

employees were among 13 West Bank residents

locked away

for an attack on Israeli soldiers.

The arrests in the Jan. 20 shooting attack against Israeli troops were announced Monday by the Israel Defense Forces. No injuries were incurred during the attack but a vehicle was damaged, according to the IDF.

Omar Abu Rois, 23, the goalie, is affiliated with the

Hamas, always the voice of sweet reason,

terror organization and works for the

Red Islamic Thingy

, according to the IDF. He carried out the attack  with

Red Islamic Thingy

guard Salih Bar'al using AK-47 rifles procured by Munzar Abbas, 41,  an officer of the Paleostinian "General Intelligence" in Ramallah who is responsible for security at the

Red Islamic Thingy

.

The IDF said the group, who all live in the Amari refugee camp near Ramallah, intended to carry out similar attacks in at least six other locations.
Posted by: trailing wife || 04/04/2012 00:00 || Comments || Link || E-Mail|| [259 views] Top|| File under:
Syria-Lebanon-Iran
Report: Huge Explosion Rocks Mezzeh Neighborhood In Damascus
A huge

kaboom

rocked the Sheikh Saad Al-Mezzeh neighborhood in Damascus


...Home to a staggering array of terrorist organizations...


Tuesday evening, activists said according to

Al Jizz

.

There were no immediate reports on casualties.

Syria has agreed to UN-Arab League


...an organization of Arabic-speaking states with 22 member countries and four observers. The League tries to achieve Arab consensus on issues, which usually leaves them doing nothing but a bit of grimacing and mustache cursing...


envoy to Syria Kofi Annan

...Ghanaian diplomat who served as the seventh and so far the worst Secretary-General of the UN. Annan and the UN were the co-recipients of the 2001 Nobel Peace Prize for something or other that probably sounded good at the time. In December 2004, reports surfaced that Kofi's son Kojo received payments from the Swiss company Cotecna, which had won a lucrative contract under the UN Oil-for-Food Program. Kofi Annan called for an investigation to look into the allegations, which stirred up the expected cesspool but couldn't seem to come up with enough evidence to indict Kofi himself, or even Kojo...
's April 10 ceasefire agreement, which would see Syrian troops pull out of cities across the country after a year-long civil conflict which has killed more than 9,000, according to the UN.
Posted by: trailing wife || 04/04/2012 00:00 || Comments || Link || E-Mail|| [268 views] Top|| File under:
Who's in the News
53
[untagged]
1
Lashkar e-Taiba
Bookmark
E-Mail Me
The Classics
The O Club
Rantburg Store
Comments Spam
The Bloids
The Never-ending Story
Thugburg
RSS Links
Gulf War I
The Way We Were
Bio
Merry-Go-Blog
Hair Through the Ages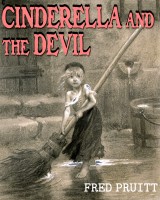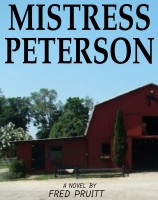 On Sale now!


A multi-volume chronology and reference guide set detailing three years of the Mexican Drug War between 2010 and 2012.

Rantburg.com and borderlandbeat.com correspondent and author Chris Covert presents his first non-fiction work detailing the drug and gang related violence in Mexico.

Chris gives us Mexican press dispatches of drug and gang war violence over three years, presented in a multi volume set intended to chronicle the death, violence and mayhem which has dominated Mexico for six years.
Click here for more information


Meet the Mods
In no particular order...


Steve White
Seafarious
Pappy
lotp
Scooter McGruder
john frum
tu3031
badanov
sherry
ryuge
GolfBravoUSMC
Bright Pebbles
trailing wife
Gloria
Fred
Besoeker
Glenmore
Frank G
3dc
Skidmark
Alaska Paul



Better than the average link...



Rantburg was assembled from recycled algorithms in the United States of America. No trees were destroyed in the production of this weblog. We did hurt some, though. Sorry.
54.81.197.24