Africa North
Saif Gaddafi 'only charged with failure to licence camels'
Mostly HRW & AI whining about stuff.


The Hague-based court ordered Tripoli to "comply with its obligations to enforce the warrant of arrest" and surrender him into the court's custody without delay. In a written ruling judges at the court rejected a request by Libya to postpone handing over Saif and urged the country's rulers to "proceed immediately with the surrender."

But the issue is further complicated by the refusal of militias in Zintan, a mountain region where he has been held since his capture last year, to hand over Saif to the national government in Tripoli. The new government has set aside a purpose-built prison the size of a mansion to hold Saif in solitary confinement until a verdict is reached.
Posted by: phil_b || 04/05/2012 16:56 || Comments || Link || E-Mail|| [340 views] Top|| File under:
India-Pakistan
Pakistan Rejects Us Bounty On Hafiz Saeed
* FO says US must provide 'concrete evidence' against JD chief

* Evidence must withstand judicial scrutiny

* Saeed mocks US move

* Says America can contact him whenever it wants to

* Ready to face 'any American court' to answer charges

ISLAMABAD: Reacting to the US bounty on Jamaat-ud-Dawa


...the front organization of Lashkar-e-Taiba...


chief Hafiz Muhammad Saeed



...who would be wearing a canvas jacket with very long sleeves anyplace but Pakistain...


, Pakistain on Wednesday said the United States must provide "concrete evidence" if it wanted Islamabad to act against Saeed.

Foreign Ministry

front man

Abdul Basit said Islamabad would rather be presented with evidence about Hafiz Saeed than have a public discussion on the matter. "In a democratic country like Pakistain, where judiciary is independent, evidence against anyone must withstand judicial scrutiny," the

front man

added in a statement.

The United States on Monday slapped a $10 million bounty on Hafiz Saeed, the founder of Lashkar-e-Taiba
...the Army of the Pure, an Ahl-e-Hadith terror organization founded by Hafiz Saeed. LeT masquerades behind the Jamaat-ud-Dawa facade within Pakistain and periodically blows things up and kills people in India. Despite the fact that it is banned, always an interesting concept in Pakistain, the organization remains an blatant tool and perhaps an arm of the ISI...
, the banned
...the word banned seems to have a different meaning in Pakistain than it does in most other places. Or maybe it simply lacks any meaning at all...
organization accused of

criminal mastermind

ing the carnage that killed 166 people in Mumbai four years ago. The reward was announced by US Undersecretary of State Wendy Sherman in India on Monday.

Meanwhile,


...back at the fist fight, Jake ducked another roundhouse, then parried with his left, then with his right, finally with his chin...


Saeed made a defiant public appearance mocking his US bounty. He said he was ready to face "any American court" to answer charges. The 62-year-old former engineering and Arabic professor appeared on stage at a specially-convened

presser

in the Flashman Hotel, close to the headquarters of the Pakistain Army in the garrison city of Rawalpindi. "If the United States wants to contact me, I am present, they can contact me. I am also ready to face any American court, or wherever there is proof against me," he told

news hound

s in the hotel named after a fictional colonial hero.

Saeed lives openly in Pakistain and has spent recent months making a number of high-profile appearances at demonstrations calling on the government not to reopen NATO


...the North Atlantic Treaty Organization. A single organization with differing goals, equipment, language, doctrine, and organization....


supply lines to Afghanistan, which have been closed since November.

He mocked the idea of offering a bounty for someone who lives so openly. "Americans seriously lack information. Don't they know where I go and where I live and what I do?" he said. "These rewards are usually announced for people who are hiding in mountains or caves. I wish the Americans would give this reward money to me. The US decision is aimed at silencing the Defence Council of Pakistain and to ensure resumption of supplies through backdoor channels and increase interference in Pakistain," he said.

Pak rightwing, religious and

cut-thoat

groups have called for nationwide protests to denounce the US bounty on Saeed. "On Friday there would be countrywide protest," said Maulana Samiul Haq, chief of the Defence Council of Pakistain.
Posted by: trailing wife || 04/05/2012 00:00 || Comments || Link || E-Mail|| [274 views] Top|| File under:
US Wooing Pakistan Into 'win-Win' Relationship
* Top US diplomat says relationship that respects Pakistain's interests, represents US concerns can be achieved

* 'Too much at stake for us to turn away from each other'

* Gilani says relations must be based on mutual respect, interest

ISLAMABAD: A top US diplomat on a fence-mending visit said on Wednesday that Pakistain had to address US concerns about security, calling for a "balanced" relationship that worked through the countries' differences.

Deputy Secretary of State Tom Nides held talks with Prime Minister Yousaf Raza Gilani and other cabinet ministers as part of a gradual process designed to reset relations that nose-dived over a series of crises in 2011.

"We believe that we can achieve a balanced approach in a relationship that respects Pakistain's

illusory sovereignty

and interests but also represents our concerns about our national security," said Nides.

"Too much is at stake for us to turn away from each other, so we must work through all of these challenges," he added.

Gilani said relations "must be based on mutual respect and mutual interest".

He said that "new rules of engagement" between Pakistain, the US, NATO


...the North Atlantic Treaty Organization. A cautionary tale of cost-benefit analysis....


and its US-led International Security Assistance Force (ISAF) in Afghanistan "must respect

illusory sovereignty

and territorial integrity of Pakistain".

"We can achieve our objective, peace and stability in region, and Afghan reconciliation through greater cooperation and on the basis of mutual trust," Gilani was quoted as saying in a statement from his office.

The prime minister said the ongoing parliamentary review offered an unprecedented opportunity to bring transparency and credibility to the rules of engagement with the US, NATO and ISAF. Separately, Nides also called on President
Asif Ali President Ten Percent Zardari


... sticky-fingered husband of the late Benazir Bhutto ...


at the Governor's House in Lahore.

The president said that for long-term and sustained Pak-US ties, it was important that the relationship was based on transparency, mutual respect and mutual interest.

Zardari said that Pakistain attached great importance to its relationship with the US and the two countries had mutuality of interests to pursue. He said the government was awaiting the parliamentary review to reset its ties with Washington. Nides said the US recognised Pakistain's role in the fight against terrorism and wanted to restore multifaceted cooperation and relationship with Pakistain. He said rebuilding the trust and confidence between the two countries was essential to pursuing common objectives.

Meanwhile,


...back at the Hubba Hubba Club, Nunzio had his hands full of angry bleached blonde...


the two countries also agreed to go beyond security-related relations and promote public-private partnership in business and trade ties.

The agreement came during a meeting between Finance Minister Abdul Hafeez Sheikh and Thomas Nides.

In a joint news conference, they said Pakistain and the US wanted to expand their economies and provide jobs to their citizens.

Sheikh said Pak-US relationship was going through a tough phase, adding that the two sides were working together to overcome these difficulties and start a new chapter.
Posted by: trailing wife || 04/05/2012 00:00 || Comments || Link || E-Mail|| [288 views] Top|| File under:
Haqqani Refuses To Appear Before Memo Panel On Health Grounds
ISLAMABAD: Former ambassador to the United State (US) Husain Haqqani on Wednesday submitted an application before the memo commission to adjourn Thursday's (today) hearing owing to his health.

The former ambassador submitted the application through his counsel Syed Zahid Husain Bokhari. Haqqani stated that he was undergoing cardiac treatment. He also stated that he was scheduled for an MRI/CT scan at the National Institutes of Health on April 4. Haqqani also submitted a certificate from the practice administrator, Cardiology Center of the US.

Haqqani's lawyer said the US doctors have found Haqqani to have symptoms of crescendo angina and have advised thorough investigation and tests. Doctors advised Haqqani that he should consult his cardiologist as soon as possible, he added.

The counsel said Husain Haqqani had also attached a copy of a letter from Arshad Rehan, MO, the Fairfield Cardiovascular Associates.

On March 31 the memo commission had summoned the former ambassador to record his statement.
Posted by: trailing wife || 04/05/2012 00:00 || Comments || Link || E-Mail|| [277 views] Top|| File under:
Gilgit Killings A Conspiracy To Erode Unity Among Muslims
MQM chief says those spilling innocent blood are enemies of country

KARACHI: Muttahida Qaumi Movement


...English: United National Movement, generally known as MQM, is the 3rd largest political party and the largest secular political party in Pakistain with particular strength in Sindh. From 1992 to 1999, the MQM was the target of the Pak Army's Operation Cleanup leaving thousands of urdu speaking civilians dead...


(MQM) chief Altaf Hussain has deplored the killing and injuring of innocent people in Gilgit in grenade attacks and firing after being taken off from a passenger bus. Such vicious attacks were aimed at undermining sectarian harmony, he said in a statement issued on Wednesday.

Hussain said the

snuffies

spilling innocent blood in Gilgit were open enemies of the country and were striving to erode unity among

Mohammedan

s. Cruel

snuffies

were steeped in the darkness of ignorance and did not deserve any leniency, he added. He appealed to the religious scholars belonging to various schools of thought to come forward and play their role for restoring sectarian harmony, peace and amity in Gilgit.

He asked them to foil the conspiracies to undermine peace and order by remaining united.

He extended heartfelt sympathies to the bereaved family members of the persons killed in incidents of terrorism and violence in Gilgit and asked them to bear with patience and fortitude. Hussain prayed for the divine forgiveness of

the dear departed

persons and for speedy recovery of the injured. He stressed upon President
Asif Ali President Ten Percent Zardari


... sticky-fingered husband of the late Benazir Bhutto ...


, Prime Minister Yousaf Raza Gilani, Interior Minister Rehman Malik


Pak politician, current Interior Minister under the Gilani administration. Malik is a former Federal Investigation Agency (FIA) intelligence officer who rose to head the FIA during Benazir Bhutto's second tenure. He later joined the Pak Peoples Party and was chief security officer to Bhutto. Malik was tossed from his FIA job in 1998 after documenting the breath-taking corruption of the Sharif family. By unhappy coincidence Nawaz Sharif became PM at just that moment and Malik moved to London one step ahead of the button men.


and Chief Minister Gilgit-Baltistan Syed Mehdi Shah to take serious notice of the killings of innocent people.

Hussain also called for steps to promote sectarian harmony and establishing peace and tranquillity in Gilgit. Every effort should be made to bring to justice the elements involved in killings of innocent people, he added.

Meanwhile,


...back at the shattered spaceship, Fffflirgoll the Arcturan slithered stealthily toward the control room, where the humans had barricaded themselves...


Hussain has strongly condemned the

kaboom

in a passenger van in the Jamrud area of the Khyber Agency
. He expressed his grief and sorrow over the loss of lives and injuries to many others, a statement said on Wednesday.

The elements responsible for targeting the passenger van were barbaric

snuffies

and were playing with the lives of innocent people, he added. Hussain said the courage and resolve of the nation against terrorism would not diminish with by acts of terrorism. The army and other law-enforcing agencies were working to quell terrorism with unfaltering determination, and they would not rest content unless this menace was eradicated from the country, he added. Hussain sympathised with the bereaved family members of the persons killed in the attack and prayed for the early recovery of the injured. He appealed to President Asif Ali Ten Percent Zardari


... husband of the late Benazir Bhutto, who has been singularly lacking in curiosity about who done her in ...


and Prime Minister Syed Yousaf Raza Gilani to take serious notice of the incident and take effective steps the terrorist elements behind it.
Posted by: trailing wife || 04/05/2012 00:00 || Comments || Link || E-Mail|| [272 views] Top|| File under:
Home Front: WoT
The View From Pakistan: On The Khalid Sheikh Mohammed Trial
WASHINGTON: The United States issued charges on Wednesday against the self-proclaimed

criminal mastermind

of the 9/11 attacks, Khaled Sheikh Mohammed, along with four alleged plotters, setting the stage for a much-awaited military trial. Mohammed and the other four are accused of planning and executing the September 11, 2001, hijacked airliner attacks that killed 2,976 people in New York, Washington and Shanksville, Pennsylvania. They are accused of conspiring with al Qaeda leader the late Osama bin Laden


... who has won the race to that place where we all eventually end up...


and other members of the group.

The official overseeing the Guantanamo tribunals, retired Vice Admiral Bruce MacDonald, referred the case to a capital military tribunal on charges of terrorism, hijacking aircraft, conspiracy, murder in violation of the law of war, attacking civilians and other counts, the Pentagon said. The decision to move to trial in a military court follows years of political and legal wrangling over whether terrorism suspects like Mohammed and his alleged co-conspirators should be tried in civilian courts as criminals or before military courts as enemy combatants.

Asked on Wednesday about the decision to proceed to trial, White House

front man

Jay Carney said, "It has been more than 10 years since 9/11 and the president is committed to ensuring that those who were accused of perpetrating the attacks against the United States be brought to justice."

The referral of charges comes one year after the administration abandoned efforts to try the five before a civilian court near the site of the World Trade Centre attack, as US President Barack Obama
The campaign's over, John...
had promised, and shifted the case to a military tribunal at Guantanamo.
Posted by: trailing wife || 04/05/2012 00:00 || Comments || Link || E-Mail|| [274 views] Top|| File under: al-Qaeda
Israel-Palestine-Jordan
PA Presidency: Israeli Settlement Tender 'harms Peace'
*shrug* Every day the PA doesn't make peace is a day they lose more territory. Enjoy your consequences, guys.

(Ma'an) -- The Paleostinian presidency on Wednesday condemned Israel's issuing of tenders for hundreds of new settler homes near Bethlehem.

Israel's Housing Ministry published tenders on Tuesday for 827 new houses in illegal settlement Har Homa, between East Jerusalem and Bethlehem, Israeli daily Haaretz reported.

The new settler neighborhood will extend Har Homa to the south and east towards Beit Sahour, the report said. Director of Israeli rights group Ir Amim Judith Oppenheimer told the daily the construction would make permanent the separation between Bethlehem and Jerusalem.

Paleostinian presidency

front man

Nabil Abu Rudeineh said the decision "does not encourage the resumption of negotiations," official PA news agency Wafa reported.

He called on the international community, and the Middle East
Quartet


... The Quartet are the UN (xylophone), the United States (alto), the European Union (soprano), and Russia (shortstop). The group was established in Madrid in 2002 by former Spanish Prime Minister Aznar, as a result of the escalating conflict in the Middle East. Tony Blair is the Quartet's current Special Envoy....


in particular, to stop Israeli settlement building in the interests of peace.

The last round of direct peace negotiations collapsed in September 2010 when Netanyahu refused to extend a partial freeze on illegal settlement building.

Israeli and PLO envoys held five meetings in Amman in January, but the preliminary talks failed to yield full scale negotiations.

Next wee, a delegation of Paleostinian officials will deliver a letter from President the ineffectual Mahmoud Abbas


... a graduate of the prestigious unaccredited Patrice Lumumba University in Moscow with a doctorate in Holocaust Denial...


to Israeli premier Benjamin Netanyahu to outline the PLO's position on the

grinding of the peace processor

, a presidential adviser said Wednesday.
Posted by: trailing wife || 04/05/2012 00:00 || Comments || Link || E-Mail|| [271 views] Top|| File under:
Israel To Make Do With Fewer Iron Dome Interceptors
Israel is expanding the reach of its Iron Dome rocket interceptors to make do with fewer given the prospect of reduced financial support from a cash-strapped United States, a senior Israeli official said on Wednesday.


Better to live within one's means than take gifts with handcuffs attached.

The US Congress approved $205 million for Iron Dome in fiscal year 2011, which ended on Sept. 30, and President Barack Obama
I inhaled. That was the point...
's administration said on March 27 it would seek "an appropriate level of funding" for further acquisitions.

Israel has deployed three of the systems, which helped fend off Paleostinian rocket salvoes during a flare-up in fighting around the

Gazoo

Strip last month, and has spoken of needing 13 or 14 in total to protect its various fronts.

But a senior Israeli official said that full deployment could be reduced thanks to planned advances in Iron Dome, which uses small radar-guided missiles to blow up Katyusha-style rockets with ranges of between 5 km and 70 km, as well as mortar bombs, in mid-air.

The official, who briefed a small group of journalists on condition of anonymity, predicted an increased interception range of up to 250 km, as well as more flexible aiming of Iron Dome units, which cost around $50 million each.

"You could post it in the Dan region (greater Tel Aviv area) and it would have enough range in either direction, both north and south," the official said, referring to Israel's borders with

Leb

and

Gazoo

, territories where Islamist guerrillas have sizeable rocket arsenals.

Iron Dome's manufacturer, state-owned Rafael Advanced Defense Systems Ltd., said last month that the government had ordered seven units so far. The company is also developing David's Sling, also known as Magic Wand, an interceptor designed to shoot down longer-range rockets and cruise missiles.

As a safeguard against enemy ballistic missiles of the kind held by Iran and Syria, Israel has also deployed Arrow, which carries out interceptions at atmospheric altitudes.

Like Iron Dome and David's Sling, Arrow has been extensively underwritten by the United States, which is keen to show its support for Israel in the face of an Iranian nuclear program that Israel has described as a mortal threat.

The Israeli official anticipated that talks with the United States on a "new round" of missile-defense funding would be completed in two or three months.

While praising American largesse, the official said US planners had asked Israel to "point out honestly where the upper limit is in terms of what can be implemented" with Iron Dome.

Summarising Washington's message, the official said: "We don't want to give money for the sake of it, we are deep in (fiscal) challenges ourselves."
Posted by: trailing wife || 04/05/2012 00:00 || Comments || Link || E-Mail|| [605 views] Top|| File under:
Home Front: WoT
NYPD Beefs Up Security Ahead Of Passover Holiday
NYC police to deploy heavily armed roving counterterrorism units to Jewish neighborhoods during holiday


Happy Holiday. Your watchfulness will be highly appreciated.

The New York Police Department is beefing up security at the city's synagogues and other Jewish sites this week for the Passover holiday in the wake of a deadly attack on a religious school in

La Belle France

last month.
 
Authorities stressed that there have been no specific threats reported in the city for the weeklong holiday, which starts at sundown Friday.
 
Police Commissioner Raymond Kelly said there would be heightened security and the deployment of heavily armed roving counterterrorism units.
 
"We'll ensure that coverage is more than adequate in those neighborhoods, adding foot posts, visits by officers to synagogues, outreach by community affairs officers, and a heightened presence of anti-crime," Kelly said Tuesday to a roomful of the city's Jewish leaders.
Kelly said the security measures were not related to the investigation of an online mock movie poster that warns that al-Qaeda wants to return to New York City. The poster surfaced early Monday, and came from a forum where known

cut-throats

have participated.
 
The department has kept a constant eye on

myrmidon

groups for signs they might attack in New York, which has the largest Jewish population outside of Israel. The city faces constant threats in al-Qaeda, the

Hezbullies

guerrilla group and so-called homegrown terrorists, Kelly said.
 
The NYPD dispatched extra patrols to more than 50 locations throughout New York last month on the news that an armed man on a
cycle of violence had attacked a Jewish school in Toulouse, a southwestern city north of the Pyrenees Mountains. The shooting left a rabbi, his two young sons and a schoolgirl dead.
 
There were no specific threats against New York then, either, but the department decided to take the measures as a precaution.
 
The nation's largest police department also discussed with leaders that it took similar precautions in 2008 after Imad Mughniyeh, a senior

Hezbullies

commander, was killed in a

car boom

ing in Syria. The group blamed Israel for Mughniyeh's death.
 
A decade after the September 11 attacks, "we know that counterterrorism is now a permanent part of our mission," Kelly said at the briefing.


Rough men and women standing guard so New Yorkers sleep safely at night.
Posted by: trailing wife || 04/05/2012 00:00 || Comments || Link || E-Mail|| [276 views] Top|| File under:
Africa North
Libya warns violence could delay elections
TRIPOLI - Libyan authorities warned on Wednesday that insecurity could cause a delay of elections for a constituent assembly and demanded an immediate halt to violence in the west of the country.


It's not stopping Afghanistan...

"Lack of stability could affect the decision of holding elections on time," government spokesman Nasser al-Manaa told journalists in Tripoli.

He stressed that all government ministries were working towards holding the vote for constituent assembly as scheduled in June, but that continued violence could push the ruling National Transitional Council to push back the date.

Manaa urged Libyans not to resort to force to settle legitimate grievances and to leave matters of security and justice to the authorities.

Army chief Yussef Mangush said during the same news conference that the army was ready to impose a ceasefire with force if needed.

The interim government has struggled to impose its authority with several militias holding onto their arms and refusing to follow commands.

"Freedom does not have to mean chaos and rights should not be claimed by picking up arms," Manaa stressed, urging all parties to act with restraint.
Posted by: Steve White || 04/05/2012 00:00 || Comments || Link || E-Mail|| [270 views] Top|| File under:
India-Pakistan
India inducts Russian nuclear submarine into navy
NEW DELHI - India has added a Russian Nerpa nuclear submarine to its navy, becoming the sixth country to operate underwater nuclear-powered vessels.
The ship renamed INS Chakra-II is on a 10-year lease from Russia at a cost of nearly $1 billion.

Wednesday's induction of the submarine takes India into an elite group of countries operating underwater nuclear-powered vessels. It joins the United States, France, Russia, Britain and China.

Defense Minister A.K. Antony says the submarine will strengthen the Indian navy.
Posted by: Steve White || 04/05/2012 00:00 || Comments || Link || E-Mail|| [263 views] Top|| File under:
Indian Navy Commissions Russian-made Nuke Sub into Fleet
India on April 4 formally inducted a Russian-made nuclear-powered Nerpa attack submarine to its navy at a ceremony in the eastern city of Visakhapatnam. India thereby joins an elite club of nations having submarines capable of deploying nuclear weapons.
Posted by: Pappy || 04/05/2012 00:00 || Comments || Link || E-Mail|| [481 views] Top|| File under:
Africa North
International court tells Libya to hand over Seif
THE HAGUE, Netherlands: The International Criminal Court has told Libyan authorities to surrender former dictator Muammar Qaddafi's son -- wanted by the permanent tribunal for crimes against humanity.


If I were running Libya, my answer would be a curt 'no'. I'd tell the ICC that as a sovereign country, Libya is perfectly capable of trying and executing a man who had murdered many of his countrymen. I would then accuse the Euros of being imperialists for implying that Libya can't dispense justice. Then I'd watch the Euros squirm...

Yes, but you are devious and cynical, unlike the simple, well-armed Libyan rebels, who firmly believe all they've been told about international organizations.

Seif Al-Islam Qaddafi was arrested in November by rebel fighters in Libya's remote southern desert, and has been held largely without access to the outside world since then.

Libyan authorities say they plan to put him on trial, and -- despite requests from The Hague -- have so far taken no action to hand him over.


Hmm... Perhaps I was wrong about their simplicity.

In a written ruling published Wednesday, judges at the court rejected a request by Libya to postpone handing over Seif and urged the country's rulers to "proceed immediately with the surrender."

Seif's father also was indicted by the court but was killed by rebel fighters in October.


The Libyans are gonna wish they'd just whacked Seif by the time this is over.
Posted by: Steve White || 04/05/2012 00:00 || Comments || Link || E-Mail|| [271 views] Top|| File under:
Israel-Palestine-Jordan
Israeli Jails Are Full, So Hamas Choosing New Leadership
An official from the militant Hamas group that rules Gaza says the Islamic Palestinian movement will start choosing its secretive, decision-making council and its administrative leadership this week.
 
The official said on Wednesday that the process should be completed by the end of the month.
Posted by: trailing wife || 04/05/2012 00:00 || Comments || Link || E-Mail|| [277 views] Top|| File under:
Africa Subsaharan
Mali: The Accidental Coup
Most coups, and certainly most that succeed, are the result of plans carefully constructed by determined plotters. That evidently was not the case with last month's coup in Mali.
Posted by: Pappy || 04/05/2012 00:00 || Comments || Link || E-Mail|| [325 views] Top|| File under:
Africa North
U.S. Pressing Interpol to Deny Egypt's Request to Arrest Quangos
The Obama administration is petitioning Interpol to deny Egypt's request for the arrest of American and other nongovernmental workers accused of illegally operating democracy programs and stirring unrest, in a push to prevent further escalation of the planned prosecution that sparked the worst crisis in U.S.-Egypt relations in three decades.


More smart diplomacy from Champ. We should have gotten these people out of Egypt just as soon as it became evident that there was trouble with the military government. Think the Muslim Brotherhood is going to treat our people any better?

According to people familiar with the case, State Department counsel Harold Koh and Justice Department Deputy Assistant Attorney General Bruce Swartz are trying to convince Interpol to dismiss as "politically motivated" Egypt's request for worldwide notices seeking the arrest of some personnel from several nongovernmental organizations that receive U.S. funding.

Cairo's continued plans to prosecute the NGO workers is a sharp rebuke to the U.S., which has been pressing Egypt to drop the criminal charges against 43 nongovernmental workers—17 of them Americans—from the Washington-based National Democratic Institute, International Republican Institute, Freedom House, and International Center for Journalists.


They may all be legitimate as far as we're concerned, but it's becoming clear that a fair bit of the rest of the world doesn't like -- or is learning not to like -- our quangos. This is why we should have had them registered as diplomats, and had them abide by diplomatic rules of engagement and procedure.

Tensions between Washington and Cairo eased on March 1 when seven American democracy workers were allowed to leave Egypt after their institutions paid some $5 million in "bail" to lift the travel ban against them. These Americans—including IRI's Sam LaHood, son of Transportation Secretary Ray LaHood—still face charges in a trial slated to resume on Tuesday, but are not currently wanted for arrest in Egypt.

Shortly after Secretary of State Hillary Rodham Clinton signed off on military aid to Cairo, Egypt asked Interpol to issue so-called red notices for other nongovernmental workers who were not in Egypt at the time, or in some cases, who never worked there at all.


So they cashed our check and then went after our people. Nice. They don't stay bought...

As many as 10 of them are Americans. Among them are prominent figures in Washington, like Freedom House's Charles Dunne, a former U.S. diplomat who also served on the National Security Council under President George W. Bush.

If convicted, they could face a hefty financial penalty and up to five years in an Egyptian prison.

The State and Justice departments, as well as Interpol headquarters in France and its bureau in Washington, all declined to comment on Egypt's request for the red notices, which are usually viewed as precursors to filing extradition papers. "The United States is making known in every relevant forum, and before every relevant agency, its objection to these politically motivated trials in Egypt," State Department spokesman Edgar Vasquez told National Journal.

Successfully convincing Interpol that Egypt's prosecution is politically motivated would prevent the organization from issuing the red notices, because its constitution mandates neutrality and strictly forbids it to undertake any intervention in matters of "political, military, religious or racial character."

The United States, unlike many of the 190 countries participating in the international police organization, is not obligated to arrest anyone on its soil subject to a red notice because it does not view this as "probable cause" for an arrest warrant, according to Douglas McNabb, a Washington-based international criminal lawyer.

Individuals wanted under red notices can appeal Interpol's decision in a process that can take months or even years, said McNabb, who specializes in Interpol notice removal and international extradition.

"It's serious when someone files a red notice," McNabb told NJ. "It's used to try and locate an individual with a view of later having them put in extradition proceedings."

Those who are listed under Interpol's red notices are effectively "landlocked," McNabb said, because they are likely to be arrested if they travel to other countries.

There may be even bigger legal battles ahead for the U.S. government if Egypt chooses to follow up with extradition requests. In that case, the U.S. would have to abide by its extradition treaty with Cairo and arrest the suspects, McNabb said. A U.S. judge would then decide whether the individual is extraditable or not. However, the U.S. government would be forced into the uncomfortable position of having to represent Egypt in court-- against the American defendants it considers to be wrongly accused of violating Egypt's highly restrictive laws on civil society.


At what point would we abrogate the extradition treaty -- about the moment Ray LaHood's boy is arrested?

The Egyptians' acceleration in its planned prosecution of the pro-democracy workers is sure to anger U.S. lawmakers and activists who were concerned Cairo might be emboldened by Secretary of State Hillary Rodham Clinton's recent decision to waive new congressional conditions on the package of $1.3 billion in military aid.


It certainly makes clear that someone in Egypt is delighting in twisting the screw on us and making us look stupid and weak.

"My worry is the [Egyptians] are going to feel they now have a green light to prosecute to the fullest extent of the law," Dunne told National Journal, referring to Clinton's decision to waive restrictions that would have required her to certify Cairo was respecting the transition to democracy, and implementing policies to protect due process of law and freedom of expression, association, and religion.


So we hold all further financial transfers, remove all American military and diplomatic personnel, list Egypt as 'unsafe' for Americans to travel thus killing the tourist trade, decline to sell them wheat and corn, and flip 'on' the kill switches on the military equipment we've sold them.

Fayza Abul Naga, the Egyptian minister who coordinates foreign aid, has for years tried to clamp down on these NGOs and spearheaded the recent investigation of what she called their "illegal" activities. Naga, in a March 9 op-ed in the Washington Post, blasted Washington's decision to redirect some funds to programs run by local and American civil society groups to aid the democratic transition in Egypt after Hosni Mubarak's ouster.

IRI's Egypt country director Sam LaHood, has dismissed as "malarkey" the claims by Naga, who is a holdover from Mubarak's government.

"She's alleged that the U.S. government is actively trying to sow unrest, trying to divide Egypt, and undermine the revolution," LaHood told National Journal upon returning to Washington last month. "For a minister of another country to allege those things in a court of law and in public seems outrageous, and she points to our organizations as tools that are doing that."


That's how you see it. She's an Egyptian and sees it differently. Isn't it rather imperialist of you, Sam, to tell her how she ought to feel?

Despite the politicized pall over the case, the NGO workers face technical charges of managing an unregistered international organization. "They sound like the things you might get a $20 ticket for-- but are being prosecuted as criminal charges," Dunne said. The Egyptian government had for years left pending the applications of some groups Washington considers most critical to democracy programs in the country-- like those of IRI and NDI-- even as it tacitly allowed them to operate.

Dunne, who has no plans to return to Egypt, said his lawyers plan to argue Freedom House did "nothing wrong" in court next week. The group had submitted its registration papers just before the late December raid in which the Egyptian authorities seized all their equipment and paperwork and sealed the offices. IRI and NDI had been granted permission to monitor the parliamentary elections just before Egyptian prosecutors raided their bureaus, backed by police and military forces carrying machine guns.

Freedom House's Sherif Mansour, an Egyptian who just received American citizenship days ago, has not been in Egypt since July and was surprised to find out about the charges against him through a news conference in February. "They one-sidedly declared me a fugitive," said Mansour, who like Dunne still hasn't seen any official documents proving he is actually being charged with crimes in Egypt.

"That shows how political this case is," Mansour said. "…It is basically meant to indict people in front of the media and publish their image from the start."


Yup, and it's working on the streets of Cairo.

Meanwhile, the prosecution has effectively sidelined some U.S.-funded democracy programs in the Egypt. "Our ability to operate as a fully functioning operation is nonexistent at the moment," Dunne said. With Egypt investigating as many as 400 organizations in the country, Dunne said, "there's a terrible concern… about the chilling effect on Egyptian civil society."


In turn we should sideline Egypt's ability to grab and spend our money, and use the military equipment we've sold them.
Posted by: Steve White || 04/05/2012 00:00 || Comments || Link || E-Mail|| [270 views] Top|| File under:
Caribbean-Latin America
Mexico's top drug lord wanted to bomb US property in Mexico City

For a map, click here

By Chris Covert
Rantburg.com

Joaquin Loera Guzman discussed attacking US buildings in Mexico City to "send the gringos a message", according to Mexican and English language news and official accounts.

Transcripts of wiretaps of conversations among Loera Guzman, known by his Mexican alias El Chapo, or Shorty, and a recently extradited associate, Jesus Zambada Garcia AKA El Rey or The King, Margarito Flores, a presumed Drug Enforcement Agency (DEA) informant and others revealed that Loera Guzman was frustrated enough by US law enforcement efforts against his drug empire to discuss committing acts of terrorist violence against US interests in Mexico City, including US legations and consulates.

Loera Guzman is now easily the number one Mexican drug trafficker, with narcotics operations that stretch from South America and into the United States. His group is the Sinaloa drug cartel which last year formalized an alliance with the Gulf Cartel, and moved drug shipping operations from the west coast to the east coast.

The Sinaloa and Gulf cartels, according to Twitter and other informal accounts have recently moved into the Nuevo Laredo, Tamaulpas border crossing in a bid to end Los Zetas dominance in the area.

Jesus Lambada was arrested in October 2008 in Matamoros, Tamaulipas. He was one of the leaders of the Pacifico cartel, a west coast drug gang with ties to the Sinaloa Cartel and with other minor drug gangs including Jalisco Nueva Gente, the group which lost two of its top leaders to Mexican Army counternarcotics operations last month in Jalisco state.

Jesus Lambada is expected to stand trial in New York.

The Pacifico Cartel fell apart with the death of Ignacio "Nacho" Coronel at the hands of Mexican Army operatives in the fall of 2010.

Wiretapped conversations in December 2008 included another drug trafficker, Ismael Zambada-Garcia, telling Flores to contact men in America coming back from the war, to try to gain American weapons, big American weapons like rocket launchers. and not one, but 10 or even 20 units.

Flores then attempted to contact his DEA handler to provide black market prices so that he would appear knowledgeable about US weapons.

One of the hallmarks of drug cartels attempting to use explosives and bombings against specific targets has been their inability to acquire sufficiently high quality explosives to do the job. The La Linea car bomb in Juarez in July of 2010 used Tovex, which is a commercial grade dynamite used in mining. Other car bombs, particularly in the east coast of Mexico have made use of gunpowder from fireworks and hand grenades tied to car fuel tanks.

La Linea is the enforcement wing of the Juarez cartel.

The only other car bomb to have caused injury during the six months following the Juarez car bomb took place in San Luis Potosi state in the fall of 2010, when a local police chief was killed.

Chris Covert writes Mexican Dug War and national political news for Rantburg.com
Posted by: badanov || 04/05/2012 00:00 || Comments || Link || E-Mail|| [261 views] Top|| File under:
Africa North
Officials from Egypt's Brotherhood at White House
More smart diplomacy from the Champ...

You don't suppose this is a trend?

White House officials held talks with representatives of the Muslim Brotherhood in Washington this week, as the Islamist group threw itself into the fray in Egypt's presidential election.

The meeting on Tuesday with low-level National Security Council staff was part of a series of US efforts to broaden engagement with new and emerging political parties following Egypt's revolution last year, a US official said.

The White House pointed out that Republican Senators Lindsey Graham and John McCain, and other US lawmakers and officials had also met with Brotherhood representatives in Egypt and elsewhere in recent months.


That's different. Congress-critters from both parties do that from time to time, and it can be a useful way to deliver a quiet message. But you don't invite an adversary like the Muslim Brotherhood to the White House.

"We believe that it is in the interest of the United States to engage with all parties that are committed to democratic principles, especially nonviolence," said National Security Council spokesman Tommy Vietor. "In all our conversations with these groups, we emphasize the importance of respect for minority rights, the full inclusion of women, and our regional security concerns."

The Muslim Brotherhood's political arm, the Freedom and Justice Party, said on Saturday it would nominate Khairat al-Shater, a professor of engineering and business tycoon, to contest Egypt's first presidential election since a popular uprising ousted Hosni Mubarak last year.

The Islamists, who control parliament, had repeatedly said they would not put forward a member for the election in order to mitigate fears that they were trying to monopolize power.


They lied, of course. Wonder what they promised at the White House?

Of course. Lying is required, when dealing with unbelievers. Or even with believers, to smooth things over. It must get awfully crowded in their heads.
Posted by: Steve White || 04/05/2012 00:00 || Comments || Link || E-Mail|| [271 views] Top|| File under:
Africa Horn
Drone crashes in Seychelles, second in four months
VICTORIA - A U.S. drone crash-landed at the Seychelles main airport and careered


Layers of fact and spell checking at Roooters...

So true. But in this case it's the fact that they're British, and speak a different language.

into the ocean on Wednesday, the second remotely piloted MQ-9 Reaper aircraft to crash on the Indian Ocean archipelago in four months.


Sure it crashed. It was a long flight. Went straight to bed. Next morning it woke up, emptied the hotel room mini-fridge, swallowed some aspirins and meandered down to the beach to sleep it off...

The Seychelles Civil Aviation Authority (SCAA) said the aircraft had technical problems soon after taking off and tried to land at Seychelles International Airport on the main island of Mahe.

"It touched down on the runway and bounced a few times before ending (in) the sea at the extreme southern end of the runway," the SCAA said in a statement.


Who the hell put an ocean at the end of the runway?

A Reuters witness said police prevented reporters from entering a public area next to the end of the runway.


"You there! No loitering in a public area!"

There was no immediate comment from the U.S. embassy and it was not clear what the drone's mission had been.


Basic flight safety training for the Seychellean air force?

A classified U.S. diplomatic cable dated 2009 showed that unmanned aircraft carried out missions over Somalia and the Horn of Africa from the Seychelles. Local officials say drones based in the archipelago are also tracking pirates in regional waters.
Posted by: Steve White || 04/05/2012 00:00 || Comments || Link || E-Mail|| [282 views] Top|| File under:
Home Front: WoT
US Charges 9/11 Mastermind And Four Others
[AFP] - The United States charged the self-proclaimed

criminal mastermind

of the 9/11 attacks, Khalid Sheikh Mohammed, along with four alleged plotters on Wednesday, vowing to seek the death penalty in a much-awaited military trial.

"The charges allege that the five accused are responsible for the planning and execution of the attacks of Sept. 11, 2001, in New York and Washington DC, and Shanksville, Pa., resulting in the killing of 2,976 people," the Defense Department said in a statement.

"The convening authority referred the case to a capital military commission, meaning that, if convicted, the five accused could be sentenced to death."

KSM, along with Walid bin Attash of

Soddy Arabia

, Yemen's Ramzi bin al-Shibh, Pakistain's Ali Abd al-Aziz Ali -- also known as Ammar al-Baluchi -- and Mustafa al-Hawsawi of

Soddy Arabia

will appear in court for arraignment proceedings within 30 days.

The trial, which could be months away, will be held at the US naval base in Guantanamo Bay, Cuba, where the US government has set up military commissions to try terror suspects.
Posted by: trailing wife || 04/05/2012 00:00 || Comments || Link || E-Mail|| [285 views] Top|| File under: al-Qaeda
International-UN-NGOs
Arab Sports Council Boycotts Adidas Over Jerusalem Event
AFP - Arab youth and sports ministers on Wednesday announced their boycott of sports apparel manufacturer Adidas over the company's sponsorship of last month's Jerusalem marathon.

"All companies that have sponsored the marathon of Jerusalem, including Adidas, will be boycotted," said Saudi Prince Nawaf bin Faisal, chairman of the Arab youth and sports council of ministers, after a meeting in Jeddah.

Prince Nawaf told a

presser

the ministers also agreed to organise a separate marathon next year to coincide with the annual Jerusalem event.

Entitled "Jerusalem is Ours", that event will take place in cities throughout the Arab world next March.

"Israel is trying to misguide public opinion into believing that Jerusalem is its capital and that is a violation of all UN resolutions," added Nawaf.

Around 15,000 runners participated in the March 16 International Jerusalem Marathon, which sparked controversy because part of the route passed through Arab east Jerusalem.

Israel captured east Jerusalem in the 1967 Six-Day War and later annexed it in a move never recognised by the rest of the world.

The Jewish state considers Jerusalem its eternal and indivisible capital, a claim not recognised by the international community. The Paleostinians want east Jerusalem as the capital of their promised state.
Posted by: trailing wife || 04/05/2012 00:00 || Comments || Link || E-Mail|| [290 views] Top|| File under:
Israel-Palestine-Jordan
Jordan Prince Visits Jerusalem's Aqsa Mosque
AFP - Prince Hashem, half brother of Jordan's King Abdullah II, paid a visit on Wednesday to Jerusalem, where he prayed at Al-Aqsa mosque, palace officials said.

"Prince Hashem visited Jerusalem today and prayed at Al-Aqsa," the state-run Petra said in a brief statement, quoting the officials.

It added without elaborating that he also met with officials of Jordan's ministry of Awqaf and Islamic affairs in the Holy City.

Jordan, which has a 1994 peace treaty with Israel, is the custodian of

Mohammedan

holy sites in Jerusalem.

One of the most sensitive places in the Middle East, the mosque is Islam's third-holiest site. It is referred to by

Mohammedan

s as Al-Haram Al-Sharif, while it is known to Jews as the Temple Mount and is revered as Judaism's most sacred site.
Posted by: trailing wife || 04/05/2012 00:00 || Comments || Link || E-Mail|| [291 views] Top|| File under:
Home Front: WoT
Accused Sept. 11 Mastermind Referred To Trial At Guantanamo
WASHINGTON - Accused September 11

criminal mastermind

Khalid Sheikh Mohammed and four suspected co-conspirators were referred on Wednesday to trial before a Guantanamo war crimes tribunal on charges that could carry the death penalty, the Pentagon said.

The five are charged with terrorism, hijacking aircraft, conspiracy, murder in violation of the law of war and other counts, and were referred to a capital military tribunal, meaning they could be sentenced to death if convicted, the Pentagon said.
Posted by: trailing wife || 04/05/2012 00:00 || Comments || Link || E-Mail|| [272 views] Top|| File under:
Africa North
Egypt Sends Christian Student To Jail For Insulting Islam
CAIRO - An Egyptian court on Wednesday sentenced a 17-year-old Christian boy to three years in jail for publishing cartoons on his Facebook page that mocked Islam and the Prophet Mohammad, actions that sparked sectarian violence.

Gamal Abdou Massoud was also accused of distributing some of his cartoons to his school friends in a village in the southern city of Assiut, home to a large Christian population and the hometown of the late Coptic Orthodox

Pope Shenouda

.

"Assiut child's court ordered the jailing of Gamal Abdou Massoud ... for three years after he insulted Islam and published and distributed pictures that insulted Islam and its Prophet," the court said in a statement seen by

Rooters

.

The cartoons, published by Massoud in December, prompted some

Mohammedan

s to attack Christians. Several Christian houses were burned and several Christians

were maimed

in the violence.
Posted by: trailing wife || 04/05/2012 00:00 || Comments || Link || E-Mail|| [283 views] Top|| File under:
Who's in the News
56
[untagged]
2
al-Qaeda
Bookmark
E-Mail Me
The Classics
The O Club
Rantburg Store
Comments Spam
The Bloids
The Never-ending Story
Thugburg
RSS Links
Gulf War I
The Way We Were
Bio
Merry-Go-Blog
Hair Through the Ages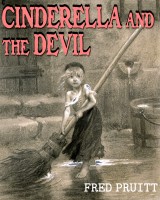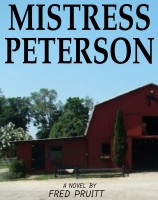 On Sale now!


A multi-volume chronology and reference guide set detailing three years of the Mexican Drug War between 2010 and 2012.

Rantburg.com and borderlandbeat.com correspondent and author Chris Covert presents his first non-fiction work detailing the drug and gang related violence in Mexico.

Chris gives us Mexican press dispatches of drug and gang war violence over three years, presented in a multi volume set intended to chronicle the death, violence and mayhem which has dominated Mexico for six years.
Click here for more information


Meet the Mods
In no particular order...


Steve White
Seafarious
Pappy
lotp
Scooter McGruder
john frum
tu3031
badanov
sherry
ryuge
GolfBravoUSMC
Bright Pebbles
trailing wife
Gloria
Fred
Besoeker
Glenmore
Frank G
3dc
Skidmark
Alaska Paul



Better than the average link...



Rantburg was assembled from recycled algorithms in the United States of America. No trees were destroyed in the production of this weblog. We did hurt some, though. Sorry.
54.196.86.89