-Lurid Crime Tales-
Yusuf Bey IV Tries To Bribe Honest Guard In San Quentin
Convicted triple killer Yusuf Bey IV, who was accused of trying to order followers to kill witnesses at his murder trial last year, has been placed in solitary confinement at San Quentin state prison after trying to bribe a guard to give him a cell phone, a Department of Corrections and Rehabilitation spokesman said.

Bey IV, 26, the former leader of Your Black Muslim Bakery, "offered an officer money and sports tickets in exchange for a cell phone," corrections spokesman Luis Patino wrote in response to questions. Documents detailing the charges are not public and cannot be released, he added.

State law prohibits inmates from having cell phones. It was unclear Wednesday if Bey IV was trying to order retaliation against any of the more than 70 people who testified against him at his murder trial, including former followers and a lover he had previously allegedly targeted for violence.

Bey IV was convicted in June of ordering the murders of journalist Chauncey Bailey and two other men and was sentenced to three consecutive life terms without parole. Prosecutors had accused Bey IV of trying to get a hit list against witnesses in his murder trial smuggled out of Santa Rita Jail, where he was being held, and get it to a follower. Bey IV was never charged in connection with that incident.

A bakery follower, Antoine Mackey, was convicted of killing Bailey and another man and sentenced to two life terms without parole.
Posted by: Anonymoose || 02/29/2012 18:28 || Comments || Link || E-Mail|| [271 views] Top|| File under:
U.S. Man Arrested for 'Scamming Nuns'
[An Nahar] A U.S.

runaway

charged with swindling several nuns has been

incarcerated

in Las Vegas after more than three months on the run, the U.S. Federal Bureau of Investigation said.

Adriano Sotomayor, 54, of New Jersey, has been charged with 13 counts of wire fraud and is accused of having scammed the Dominican Sisters of the Rosary of Fatima, an order based in Puerto Rico and Philadelphia, the FBI said Monday.

The indictment alleges that Sotomayor told an elderly nun that she had been left $2.1 million in a will by a parishioner and then convinced her and others to send money for taxes, processing and legal fees.

Sotomayor allegedly convinced at least 24 victims to send a total of at least $439,153 from May 2009 to June 2011.

If convicted, Sotomayor faces a maximum sentence of 260 years in jail and a $3.25 million fine.
Posted by: Fred || 02/29/2012 00:00 || Comments || Link || E-Mail|| [259 views] Top|| File under:
-Short Attention Span Theater-
The Stache Act
The American Mustache institute earlier today made this surprising announcement:

After barnstorming the Nation's Capitol in support of the proposed Stache Act (details and white paper here), the office of of [sic] Maryland 6th district U.S. Rep. Roscoe Bartlett informed the American Mustache Institute that the congressman has begun the process of ensuring the'Stache Act becomes law by passing the proposal to the House Ways and Means Committee for study -- an essential first step for tax legislation.


I wonder, the bigger the 'stache, the bigger the tax break?


The surprising thing is not that a congressman--Rep. Bartlett, a Republican--would support the creation of another tax loophole. "The Stache Act (Stimulus to Allow for Critical Hair Expenses) aims to earn a well-deserved $250 annual tax deduction for every Mustached American for expenditures on mustache grooming supplies," the website reads.


What about beards? We need relief, too!


Instead, it was odd that Bartlett would even participate in what clearly seems to be an elaborate parody of Washington, D.C., think tanks and advocacy groups--and Congress. (The group is, after all, holding a rally on Capitol Hill on April 1.)

So I called Bartlett's office to see if something so silly could possibly be real. Sure enough, it is--but there's a wrinkle: Congressman Bartlett was never aware that the bill had been referred to the committee in his name.


I know nothing!
Posted by: Deacon Blues || 02/29/2012 11:53 || Comments || Link || E-Mail|| [260 views] Top|| File under:
Fossils Show Huge Penguin once Roamed New Zealand
[An Nahar] Fossilized remains of one of the largest penguins ever, an "elegant" giant standing 1.3 meters (52 inches) tall, have been found in New Zealand, scientists said Tuesday.

The penguin lived 27-24 million years ago, when New Zealand was mostly underwater and consisted of isolated, rocky outcrops that offered protection from predators and plentiful food supplies, researchers said.

The first traces of the penguin, dubbed Kairuku -- Maori for diver who returns with food -- was found embedded in a cliff at Waimate in the South Island by University of Otago paleontologist professor Ewen Fordyce in 1977.

Over the years, Fordyce discovered more complete remains and invited University of North Carolina specialist Dan Ksepka to help reconstruct the lost giant in 2009.

They determined the bird was much larger than the biggest modern penguin, the Emperor, which grows up to 1.0-metres, and weighed in at 60 kilograms (132 pounds), twice as much as the Emperor.

"Kairuku was an elegant bird by penguin standards, with a slender body and long flippers, but short, thick legs and feet," Ksepka said.

Fordyce said the bird's large size was an adaption that allowed it to swim further and dive deeper than its modern-day counterparts.

He was unsure why it became extinct, suggesting climate change or increased predation from dolphins and seals as possible reasons for its demise.


Or maybe it was because it dived into a cliff...

The findings were published in the latest edition of the Journal of Vertebrate Paleontology.

In 2010 scientists reported finding a fossilized specimen from 36 million years ago estimated to have been 1.5 meters tall.
Posted by: Steve White || 02/29/2012 00:00 || Comments || Link || E-Mail|| [285 views] Top|| File under:
Caribbean-Latin America
Lesion Removed from Venezuela's Chavez in Surgery
[An Nahar] Venezuelan
His Excellency President-for-Life, Caudillo of the Bolivarians Hugo Chavez was in good condition Tuesday after surgeons in Cuba "totally extracted" a lesion from the same pelvic area where they cut out a cancerous tumor last year, Vice President Elias Jaua said.

"The diagnosed pelvic lesion was totally extracted," said Jaua, adding that that "surrounding tissue" was also removed and that there were "no complications" with nearby organs.

Venezuelan officials have never specified what kind of cancer Chavez suffered from, but have denied that the cancer has spread to other organs.

The operation in Havana "took place according to plan, and the result was satisfactory, after which a recovery plan has been programmed to take place in the next days," Jaua said.


"President Chavez is in good physical condition," he said, reading a statement on Chavez's health during a special radio and television broadcast.

Jaua said doctors will study the results of the operation to determine "the optimum way to treat the lesion."

Chavez declared himself cancer-free last October, only to deliver the shocking news on February 21 that a small lesion had been discovered.

"Nobody can say right now that it is another malignant tumor," he said at the time, adding that "the likelihood that it is malignant is greater than that it is not."

The possible return of Chavez's cancer has cast doubt over his October 7 re-election bid, likely to be the most closely contested presidential election in years.

Chavez, 57, who remains the active duty president while away from Venezuela, has been in power since 1999.

Chavez, a leftist anti-American firebrand
...firebrands are noted more for audio volume and the quantity of spittle generated than for any actual logic in their arguments...
, faces a strong challenge from 39-year-old Henrique Capriles, who was chosen as the sole opposition candidate in a primary earlier this month.

Chavez has used Venezuela's vast oil wealth to help keep his Communist ally Cuba afloat for a decade, as he courted anti-U.S. allies from Iran to Syria to Libya and Bolivia.

His survival in power is pivotal for both his nation -- South America's preeminent oil power and an OPEC member -- and Cuba, which depends on Venezuela for cheap oil.

As during his initial cancer care in Havana last year, Chavez did not delegate power to Jaua as some opposition members sought.

Posted by: Fred || 02/29/2012 00:00 || Comments || Link || E-Mail|| [265 views] Top|| File under: Commies
Europe
EU to recall all ambassadors from Belarus
But I think we all saw this coming...

European Union states have reached an agreement to recall all their ambassadors from Belarus after Minsk requested the EU and Polish ambassadors to leave the country, Reuters reported on Tuesday citing diplomatic sources.

The Belarusian Foreign Ministry advised earlier on Tuesday that the head of the EU delegation to Belarus, Ambassador Maira Mora, and Polish Ambassador Leszek Szerepka leave the country. Minsk also recalled its ambassadors from Warsaw and Brussels, RIA Novosti reported.

European Parliament President Martin Schultz said Minsk's decision to recall its Ambassador to Poland Andrei Yevdochenko and Ambassador to the EU Viktor Gaisenok was a "hostile act."

The ambassadors were told to "leave for their capitals for consultations to inform their leadership of Belarus' firm position that pressure and sanctions are unacceptable," Foreign Ministry spokesman Andrei Savinykh said.

EU members on Monday agreed to expand a black list of Belarusian officials subjected to restrictive measures, namely police officers and court officials considered responsible for arrests and condemnation of opposition activists. The sanctions envision an asset freeze and an EU entry ban.

Belarus will also ban entry to the country for those EU officials who contributed to the introduction of the new sanctions, Savinykh said.

"The Council of Europe's decision testifies that the EU continues to pursue a policy of open pressure. We have repeatedly explained at all levels that this policy has no prospects in relations with the republic of Belarus," he said.
Posted by: Steve White || 02/29/2012 00:00 || Comments || Link || E-Mail|| [259 views] Top|| File under:
GM to Take Five Percent Stake in Peugeot
[An Nahar] U.S. auto giant General Motors is in talks to buy out five percent of

La Belle France

's biggest car builder PSA Peugeot Citroën, business daily Les Echos reported on Tuesday citing several sources.

Sources close to the negotiation said the deal was a so-called standstill agreement in which GM could not increase its stake in Peugeot without prior permission from the car group.

Last week French Labor Minister Xavier Bertrand revealed that GM and Peugeot were in talks towards a strategic partnership confirming a report on a website.

Contacted by Agence

La Belle France

Presse, Peugeot refused all comment.

Peugeot is

La Belle France

's top car manufacturer, ahead of Renault, and Europe's second, behind Volkswagen.

The Peugeot family controls 30.3 percent of the capital and 45.75 percent of voting rights in the firm which effectively took over French car manufacturer Citroen in 1976.

Last year, the firm, which employs 205,000 people worldwide, sold 3.5 million cars around the world, two-thirds of them in Europe where the market is under pressure as the economy slows sharply.

Posted by: Fred || 02/29/2012 00:00 || Comments || Link || E-Mail|| [268 views] Top|| File under:
Ireland Shocks Europe With Plans For A Referendum On The EU's Fiscal Treaty
Premier Enda Kenny said Dublin was acting on legal advice from Ireland's attorney-general that "on balance" the fiscal compact requires a vote under the country's constitution. "It gives the Irish people the opportunity to reaffirm Ireland's commitment to membership of the euro," he told ashen-faced members of the Dail.

All three major parties back the treaty but analysts say there is a high risk of rejection by angry voters in the current fractious mood. The compact gives the EU intrusive powers to police the budgets of debtor states, and has been denounced as feudal bondage by Sinn Fein and Ireland's vociferous eurosceptics. The Irish voted "No" to both the Nice and Lisbon treaties before being made to vote again. Dublin has ruled out a second vote this time.

The Taoiseach's announcement sent the euro into sharp dive against the dollar, though it rebounded later. Europe's leaders thought they had tweaked the wording of the text just enough to avoid an Irish vote.

Ireland cannot stop the process since a quorum of 12 states brings the treaty into force, but it would be politically untenable to create a new eurozone structure that left one member in limbo.

The fiscal compact has totemic significance in Berlin and any sign that the package is fraying may harden opposition in the Bundestag to further EMU rescue measures. Mrs Merkel suffered a serious blow on Monday when she had to rely on opposition votes to pass the Greek loan package due to mounting defections in her own ranks. Her coalition base is in revolt over demands from Brussels and the International Monetary Fund for a boost in the EU rescue machinery (ESM) to €750bn (£635bn), the unspoken condition imposed by the rest of the world for unlocking global aid.

Any decision has been postponed until after this week's EU summit. The new requests would push the German share of the funding to well over €300bn, breaching a €211bn ceiling set by the Bundestag in September.

Ireland will continue to receive loans under its €67bn package from the EU-ECB-IMF "Troika" even if it votes "No" but would be in serious trouble if it needed a second package later. The fiscal compact forbids to use of the ESM bail-out fund for non-signatories.
Posted by: Anonymoose || 02/29/2012 00:00 || Comments || Link || E-Mail|| [315 views] Top|| File under:
Place names that offend
h/t Gates of Vienna


...thousands of places across the United States still saddled with names that are an insight into our divisive past, when demeaning names given to areas settled by ethnic or racial minorities were recorded on official government maps and often stuck.
Some, like Wop Draw in Wyoming; Jewtown, Ga.; Beaner Lake, Wash.; Wetback Tank reservoir in New Mexico and Polack Lake in Michigan, can sound rudely impolitic to the ears of a more inclusive society.
Posted by: g(r)omgoru || 02/29/2012 15:00 || Comments || Link || E-Mail|| [349 views] Top|| File under:
Denying suffrage to women of Mianwali and Mardan
[Dawn] In the recent by-elections held in the cities of Mardan and Mianwali, women were prevented from voicing their opinions and were deterred from casting votes by Awami National Party (ANP) and Jamaat Ulema-e-Islam


...Assembly of Islamic Clergy, or JUI, is a Pak Deobandi (Hanafi) political party. There are two main branches, one led by Maulana Fazlur Rahman, and one led by Maulana Samiul Haq. Fazl is active in Pak politix and Sami spends more time running his madrassah. Both branches sponsor branches of the Taliban, though with plausible deniability...


Fazl (JUI-F), alleges Tahira Noor, reported Dawn.com on Tuesday.

Tahira Noor, Communication Manager at National Commission on the Status of Women-Pakistain (NCSW) alleges that, "the political parties did not facilitate women and stopped them from casting their votes."

"The local leaders made public announcements in the mosques and other places to discourage women from voting. In fact this is not the first time that such an incident has taken place. In the previous by-elections held in Kohistan


...a backwoods district of Khyber Pakhtunkhwa distinguished by being even more rustic than is the norm among the local Pashtuns....


and Shangla, the same 'campaign' was adopted by the local leaders," added Noor.

Noor claims that NCSW has been writing letters to the Election Commission of Pakistain for the past three years however the commission does not even respond to the written complaints lodged by the organization.

The commission said it was regrettable that nothing tangible had been done so far by the Election Commission.

Noor reiterated that feudal and patriarchal systems play an important role in our society. Women are either ordered to cast their votes in favour of a particular political faction or if they try to raise their own opinion, they are deterred from casting their votes altogether.

The NCSW regretted that women in Pakistain were still deprived of their basic democratic, political and economic rights.

Posted by: Fred || 02/29/2012 00:00 || Comments || Link || E-Mail|| [360 views] Top|| File under: Govt of Pakistan
Science & Technology
Synthesis of Pseudoephedrine From N-Methylamphetamine
h/t Instapundit, SayUncle
A novel and straightforward synthesis of pseudoephidrine from readily available N-methylamphetamine is presented. This practical synthesis is expected to be a disruptive technology replacing the need to find an open pharmacy.
Posted by: g(r)omgoru || 02/29/2012 16:25 || Comments || Link || E-Mail|| [298 views] Top|| File under:
Ship Accidents Sever Data Cables Off East Africa
Prob'ly all were accidents. But curious, nonetheless, andawfully good timing if one wanted to dip more deeply into the message flow. Just saying...

NAIROBI—Undersea data cables linking East Africa to the Middle East and Europe were severed in two separate shipping accidents this month, causing telecommunications outages in at least nine countries and affecting millions of Internet and phone users, telecom executives and government officials said.

A ship dragging its anchor off the coast of the Kenyan port city of Mombasa severed a crucial Internet and phone link for the region Saturday, crippling electronic communications from Zimbabwe to Djibouti, according to a public-private consortium that owns the undersea cable.

The Indian Ocean fiber-optic cable, known as The East African Marine Systems, or Teams, is owned by a group of telecom companies and the Kenyan government. It was the fourth cable to be severed in the region since Feb. 17.

The Teams cable had been rerouting data from three other cables severed 10 days ago in the Red Sea between Djibouti and the Middle East. Together, the four fiber-optic cables channel thousands of gigabytes of information per second and form the backbone of East Africa's telecom infrastructure.

Telecom companies were reeling over the weekend as engineers attempted to reroute data south along the East African coast and around the Cape of Good Hope.
Posted by: trailing wife || 02/29/2012 09:12 || Comments || Link || E-Mail|| [407 views] Top|| File under:
Who's in the News
56
[untagged]
11
Govt of Syria
4
Govt of Pakistan
2
Arab Spring
2
Jamaat-e-Islami
1
Palestinian Authority
1
TTP
1
Taliban
1
Lashkar e-Jhangvi
1
Commies
1
Govt of Iran
1
Islamic Emirate of Caucasus
1
Govt of Sudan
Bookmark
E-Mail Me
The Classics
The O Club
Rantburg Store
Comments Spam
The Bloids
The Never-ending Story
Thugburg
RSS Links
Gulf War I
The Way We Were
Bio
Merry-Go-Blog
Hair Through the Ages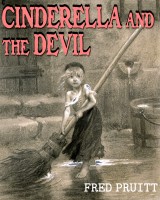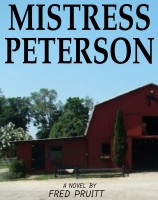 On Sale now!


A multi-volume chronology and reference guide set detailing three years of the Mexican Drug War between 2010 and 2012.

Rantburg.com and borderlandbeat.com correspondent and author Chris Covert presents his first non-fiction work detailing the drug and gang related violence in Mexico.

Chris gives us Mexican press dispatches of drug and gang war violence over three years, presented in a multi volume set intended to chronicle the death, violence and mayhem which has dominated Mexico for six years.
Click here for more information


Meet the Mods
In no particular order...


Steve White
Seafarious
Pappy
lotp
Scooter McGruder
john frum
tu3031
badanov
sherry
ryuge
GolfBravoUSMC
Bright Pebbles
trailing wife
Gloria
Fred
Besoeker
Glenmore
Frank G
3dc
Skidmark
Alaska Paul



Better than the average link...



Rantburg was assembled from recycled algorithms in the United States of America. No trees were destroyed in the production of this weblog. We did hurt some, though. Sorry.
54.224.91.246