Israel-Palestine-Jordan
When Welfare Recipients Go Militant
HT: Drudge


Full Title: Muslim Brotherhood Warns U.S. Aid Cut May Affect Egypt's Peace Treaty With Israel


Coming soon to a city near you......




Anything to keep the boodle coming in...
Posted by: Uncle Phester || 02/14/2012 13:04 || Comments || Link || E-Mail|| [332 views] Top|| File under:
Syria-Lebanon-Iran
Syrian revolution comes to Damascus as rebels openly patrol the streets
Most media coverage of Syria is dire, but the UK Telegraph stands out as it often does. My view is that that the situation has tipped past the point Assad and the Alawites can control and as Saudi and Gulf Arab funded weapons flow in, the end is near for them.


As night falls over the central district of Barzeh, crowds of men, women and children gather among the crumbling old city walls to shout for the downfall of the regime. Walking, silently, and swiftly down narrow alleyways, they pass men sporting balaclavas and clutching Kalashnikovs stationed at the entrances to the public square. Members of the group that likes to call itself the Free Syrian Army, they provide 'security' for the demonstrators.

For months these protests would last minutes, or be violently dispersed up by security forces. Over thirty people have been shot dead here by regime security, locals told the Daily Telegraph. But now, surrounded by their own military, the crowds are becoming ever more confident and openly defiant.

"Now we have our fighters to protect us, the regime knows this and they don't dare to come here. We are not safe but now if the regime wants to come he has to bring tanks and troops," said Asra, a Sunni Muslim pharmacist who has been calling for the demise of the regime since early April.

Drumbeats accompanied the crowd in dances and songs that have been well rehearsed over the 11 month uprising. Crowds waved the revolutionary flag, jumping up and down as they yelled passionate cries of 'death to Bashar, death to the donkey!". Men in fluorescent yellow jackets, their faces wrapped in cloth to prevent being identified in photographs worked as stewards managing the crowds. A boy no older than 12 stood on a makeshift podium leading the crowds.

The slogans, a medley of prayers of solidarity for the 'brothers' coming under relentless bombardment in other cities, cries of outrage against the regime, and calls to remember the 'martyrs' killed in the last month, showed the boiling anger that has sprung from the months of violent unrest.

"This lady's son died here, in these protests," shouted Asra above the noise of the crowds. "He shouted to the police 'why are you killing us? Please stop'. So they shot him dead."

"They killed this boys' father," she added, grabbing the shoulders of a 12-year-old with curly brown hair and deep brown eyes. "He comes here everyday to call for freedom and revenge on his father."

Most uproarious came united cries of "first we trust in God, and then in our Free Syrian Army!". The armed gunmen watched silently from the rooftops. But the innocence of the peaceful protests are giving way to a more sinister form of action. Outside of the protests, Burzeh's streets are filled with the secret informants for the opposition. Lounging on street corners, young men listen to conversations, and watch the movements of residents, intent on weeding out the "spies"; people who reveal activities of the opposition to the regime, or in some cases are passionately aligned with the President.

Activists from Barzeh admitted to the Daily Telegraph that eight people have been assassinated in area in the past few months, but the figure is likely to be higher.

Those that are not killed, are bullied into toeing the line. Shopfront covers dotted across the district have an 'X' sprayed on them. "We do that to those that don't close their shops when we call for a strike. It is a warning that they must join us," said Asra. Barzeh is not the only pocket of defiance in central Damascus. Activists say that across the capital men are secretly being armed.

"[Bashar al-Assad] kills us, we are not his people. He is a criminal," said Hana, another activist. "Before we did not want to kill anyone, we did not want to use weapons, but now we don't see any other way. Now this is war."

"They don't want us to live in freedom," said the wife of a wealthy Sunni businessman. "They think this is about money, but it is not, it is about dignity." 'They' she said, refers to the Alawites, the minority ruling sect.

Asked where their place should be in society after the regime falls, many activists shrugged their shoulders, having given it little thought. "We will be the majority," said one Sunni opposition member simply.

"All those that killed, must be killed," said another Sunni activist. Working with an organisation that promotes democracy and freedom, he had long spoke the language of peace. But after months of seeing his friends killed or beaten, or family members arrested, logic was overrun by visceral emotion.
Posted by: phil_b || 02/14/2012 08:01 || Comments || Link || E-Mail|| [265 views] Top|| File under:
Southeast Asia
Suspected Iranian Agent Bungles Bombing in Bangkok
Tuesday afternoon in Bangkok, a series of bombs went off along a road about two miles from my home here.

Exact details are still emerging, but it appears that a lone bomber threw an explosive device at taxi outside a school on Sukhumvit Soi 71 Road - along called Soi Pridi Binomyong - injuring the driver and passengers, but nothing life threatening.

When police arrived, the bomber evidently attempted to throw an explosive at them - but dropped his bomb, and blew his own legs off Don't you just love a happy ending!.

There are also reports of a third bomb going off (or being found) at the bomber's home nearby.

There are reports that Iranian currency was found at the scene - and there are also reports that the bomber is Lebanese. He apparently survived, despite his injuries, and was taken to a leading university hospital in Bangkok.

Fairly gruesome photos of the legless bomber at the link.
Posted by: Lone Ranger || 02/14/2012 04:13 || Comments || Link || E-Mail|| [1327 views] Top|| File under:
--Tech & Moderator Notes
Moderator note: our attendance
So that everyone knows, Fred is taking some time off. His health is fine but he's going to be on the road a while.

The moderators will mind the shop while he's gone. We'll be putting up posts from our usual favorite haunts, and of course we'll be checking in during the day. We should even have the Bloid on a nightly basis.

If there are problems, put a note in at the O-Club. Badanov, our resident tech guy, will keep the server up and running, and will also put in blocks as needed.

A request: for those who like to put in a post or two, please keep the Burg focused on the War on Terror (and stupid animal/human stories, naturally).

Many thanks,

the Mods
Posted by: Steve White || 02/14/2012 00:00 || Comments || Link || E-Mail|| [272 views] Top|| File under:
Southeast Asia
Roadside bomb injures 10 Thai rangers
A bomb buried in the road exploded and wounded 10 paramilitary rangers in Yala province. The blast occurred at 1:30pm yesterday. The device was in a gas cylinder and was detonated on a local road when the rangers had left their base to go on patrol. The attack occurred about 1 km from the base and the explosion ripped their pickup in half. Four of the rangers were seriously injured.

Meanwhile, Democrat leader Abhisit Vejjajiva has warned of an escalation in the southern insurgency if the government does not follow through with its promise to compensate victims. Mr Abhisit said yesterday that while a committee has agreed to pay up to 7.5 million baht in compensation, the cabinet has made no resolution on the issue yet. He added that inconsistency would create confusion.

Mr Abhisit questioned the scope of the compensation, claiming many people would wrongly think they were also eligible for compensation. He said a compensation set-up that discriminates between victims could make things worse.

Mr Abhisit also urged the government to ensure it could afford the overall compensation. He said compensation for about 5,000 cases would cost the government 30-40 billion baht.

More importantly, he pointed out the comptroller-general admitted there was no law to support the payments. Mr Abhisit said, "I would like the government to think seriously. Any decision-making must be done carefully and based on the principle that it is explicable to the public. If a measure is approved only to relax the atmosphere, it will turn out to be a problem."

Meanwhile, a report has found violence in the far South has hindered agricultural and industrial growth in the region and the economy now depends on government spending. The government has spent 63 billion baht on development projects in the area, but the benefits are focused on people close to community leaders, according to the report.
Posted by: ryuge || 02/14/2012 00:00 || Comments || Link || E-Mail|| [278 views] Top|| File under:
Syria-Lebanon-Iran
Azerbaijan in row with Iran over 'Israeli spies'
Azerbaijan has angrily denied an Iranian claim that it has been helping Israeli spies plotting against Iran.


Heh. All sorts of ways to get into and out of Iran...

Especially when your people lived there for 2500 years, and created some of the trade routes.

Iran says agents of the Israeli secret service Mossad were behind recent killings of Iranian nuclear scientists.

Azerbaijan's foreign ministry called Iran's claim "slander". On Sunday Iran had summoned the Azeri ambassador and given him a protest note.

An Azeri foreign ministry spokesman, Elman Abdullayev, said the Iranian protest was an "absurd reaction" to Azerbaijan's protest last month over an alleged plot by Iranian agents to kill Israelis in Azerbaijan. Azerbaijan has friendly ties with Israel and the US, who correctly accuse Tehran of trying to develop nuclear weapons.

Azeri-Iranian relations have long been strained over the large ethnic Azeri minority in northern Iran.

The Iranian protest note to Azerbaijan on Sunday asked the Azeri government to "stop the activities of the Mossad intelligence services in that country against Iran", Iran's Irna news agency said.

Azeri ambassador Cavansir Akhundov was told that "some of the terrorists linked with the terror of Iranian scientists" had travelled to Azerbaijan and then on to Israel "for co-operation with the spying network of the Zionist regime", Irna reported.

The Azeri spokesman insisted on Monday that Azerbaijan "will not permit any external interference or any terrorist activity on its territory".
Posted by: Steve White || 02/14/2012 00:00 || Comments || Link || E-Mail|| [266 views] Top|| File under:
India-Pakistan
Four killed in firing, bomb blast in Nasirabad
QUETTA: Four people, including two children, were killed in a bombing and a shooting incident in Nasirabad district on Monday.


Balochis are getting frisky...

Two children were killed and 21 others, including Dera Murad Jamali additional SHO, injured in a remote-controlled bomb blast in Dera Murad Jamali. Banned militant outfit Baloch Republican Army (BRA) claimed responsibility for the attack.

Police said the additional SHO, Gulam Rasool, was on a routine patrol in the area when unidentified people detonated a remote-controlled device near a local hotel in Dera Murad Jamali. The two children – Liaquat Ali and Bashir Ahmed – died instantly while 21 others, including Rasool and two constables, were injured. Police said the target was their van that was patrolling the area, adding that an investigation had been launched into the incident. A heavy contingent of police and personnel of other law enforcement agencies rushed to the spot and cordoned off the area. The bodies and injured were moved to District Headquarters Hospital, Dera Murad Jamali.

"It was a remote-controlled bomb, planted near a parked motorcycle," a police official said, adding that police was the target in the attack. The police van and motorcycle were damaged in the attack.

According to Bomb Disposable Squad, two kilogrammes of explosives had been used in the attack.

Separately, a group of men armed with automatic weapons encircled a checkpost of Balochistan Constabulary (BC) in Chetter tehsil and opened fire on the personnel manning the post. BC Sub-Inspector Wahid Bhaksh and Constable Baddaruddin died on the spot, while two others were injured.

A heavy contingent of police and security forces rushed to the spot after the incident and cordoned off in area. There was also an exchange of fire between security personnel and the assailants. However, there were no reports of causalities on part of the attackers. Police launched a search operation as no group had claimed responsibility for the attack till the filing of this report.
Posted by: Steve White || 02/14/2012 00:00 || Comments || Link || E-Mail|| [274 views] Top|| File under:
Bullet-riddled body of BRP leader found
QUETTA: The bullet-riddled body of a missing Baloch Republican Party (BRP) leader, Sangat Sana, was found on Monday in Murgap area of Turbat, some 900 kilometres from Quetta. Police said some passers-by spotted the body of Sangat Sana and informed them.

Sangat Sana, a resident of Mastung, was also a former chairman of Baloch Student Organisation (BSO-Azad). "Sana Sangat was whisked away from Kolpur area in Bolan on December 4, 2009," said Nasurllah Baloch, the chairman of Voice for Baloch Missing Persons.

"The victim was brutally tortured before being killed. The body had more than 30 bullet wounds," police Constable Barkat Baloch said.

The BRP, Baloch National Movement (BNM) and BSO-Azad announced a three-day shutter-down strike and 40 days of mourning to protest the killing of Sangat Sana.

Separately, Zardad, a resident of Kohistan's Battagram area, was also found dead in Mand Bolo area of Turbat district. Unidentified people had shot dead Zardad, said Balochistan Levies Constable Abdul Qadir Baloch
Posted by: Steve White || 02/14/2012 00:00 || Comments || Link || E-Mail|| [262 views] Top|| File under:
Iraq
Life imprisonment for ISI leader
BAGHDAD / Aswat al-Iraq: The Iraqi Central Criminal Court issued a verdict of life imprisonment for the organizer of the administrative affairs of the so-called Iraqi Islamic State, affiliated to Qaeda organization.

Judicial media sources said that the convict admitted to his participation in Qaeda organization and receiving money and distributing salaries, as well as transporting arms in order to destabilize the country.

This verdict is liable for appeal, according to legal procedures.
Posted by: Steve White || 02/14/2012 00:00 || Comments || Link || E-Mail|| [272 views] Top|| File under:
20 ISI hard boyz arrested in Ninewa and Diala
BAGHDAD / Aswat al-Iraq: Security forces today arrested 20 wanted persons, including a leader in the so-called Iraqi Islamic State in Ninewa and Diala provinces, according to a statement by Interior Ministry.

The statement, copy received by Aswat al-Iraq, reported that that the leader and ten wanted for terrorism charges were arrested east of Mosul. Another nine wanted were arrested for similar charges in Diala province.
Posted by: Steve White || 02/14/2012 00:00 || Comments || Link || E-Mail|| [258 views] Top|| File under:
Syria-Lebanon-Iran
Syrian rebels repel attack on Rastan
BEIRUT/BRUSSELS: Syrian rebels repelled a push Monday by government tanks into a key central town held by forces fighting President Bashar Assad's regime as the country's 11-month-old uprising looked increasingly like a nascent civil war.

The Britain-based Syrian Observatory for Human Rights said the attempt by regime forces to storm Rastan in the restive central province of Homs left at least three soldiers dead. Rastan has been held by the rebels since late January.

The town was taken by defectors twice in the past only to be retaken by Syrian troops. It is the hometown of former Defense Minister Mustapha Tlass, who held the post for more than three decades, mostly under Assad's father and predecessor, the late Hafez Assad.

Calls to town's residents could not get through on Monday and the telephone lines appeared to be cut, as they usually are during military operations. "Troops maneuvered by moving on the northern edge of town then other forces attacked form the south," said Rami Abdul-Rahman, who heads the Observatory. He added that hundreds of army defectors are in Rastan.

The Observatory also said that troops bombed the rebel-held Homs neighborhood of Baba Amr that has been under siege for more than a week. It reported clashes in the village of Busra Al-Harir in the southern province of Daraa between troops and army defectors.
Posted by: Steve White || 02/14/2012 00:00 || Comments || Link || E-Mail|| [267 views] Top|| File under:
Britain
Britain frees radical cleric Abu Qatada
You really have to wonder if most of Europe has a death wish...

LONDON - A radical cleric once described as "Osama bin Laden's right-hand man in Europe" was freed from a British prison to live under virtual house arrest on Monday after a court ruled that his detention without trial was unlawful.

The Jordanian preacher known as Abu Qatada must wear an electronic tag to allow the police to keep track of him, spend 22 hours a day at his family home and is banned from using the Internet and mobile phones.

Twice convicted in his absence in Jordan of involvement in terrorist plots, Britain says he is still a national security risk and should be deported before London hosts the Olympic Games in July and August. Britain says videotapes of his sermons were found in a German apartment used by three of the people who carried out al Qaeda's September 11, 2001, attacks on the United States.

Qatada was released from the high-security Long Lartin prison in central England on Monday night, a source familiar with the case said. The government declined to comment. Television pictures showed him being driven out of the prison in a van.

The 51-year-old, whose real name is Omar Othman, has been in and out of jail since he was first detained without charge under British anti-terrorism laws in 2002.

Under strict bail conditions, he will only be allowed out of the house for two hours each day and visitors must vetted. Qatada cannot go to mosques or lead prayer sessions. His bail papers say that if he bumps into a friend in the street, he must "after any initial greeting, disengage himself from the situation whether by explaining the terms of his bail order or by making an excuse."

The European Court of Human Rights ruled last week that his detention without charge was unlawful and that Britain must not send him to Jordan. Seven European judges ruled that Qatada would not receive a fair trial in Jordan because evidence against him may have been obtained using torture.

His case has been a thorn in the side of successive British governments. Prime Minister David Cameron, under pressure from some in his Conservative Party to stand up to Europe, said last week it was "completely unacceptable" that Britain can not detain Qatada or deport him.


So deport him. You could offer him a choice: Jordan or Ice Station Zebra.
Posted by: Steve White || 02/14/2012 00:00 || Comments || Link || E-Mail|| [305 views] Top|| File under:
Who's in the News
59
[untagged]
Bookmark
E-Mail Me
The Classics
The O Club
Rantburg Store
Comments Spam
The Bloids
The Never-ending Story
Thugburg
RSS Links
Gulf War I
The Way We Were
Bio
Merry-Go-Blog
Hair Through the Ages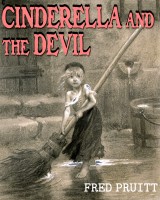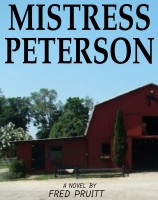 On Sale now!


A multi-volume chronology and reference guide set detailing three years of the Mexican Drug War between 2010 and 2012.

Rantburg.com and borderlandbeat.com correspondent and author Chris Covert presents his first non-fiction work detailing the drug and gang related violence in Mexico.

Chris gives us Mexican press dispatches of drug and gang war violence over three years, presented in a multi volume set intended to chronicle the death, violence and mayhem which has dominated Mexico for six years.
Click here for more information


Meet the Mods
In no particular order...


Steve White
Seafarious
Pappy
lotp
Scooter McGruder
john frum
tu3031
badanov
sherry
ryuge
GolfBravoUSMC
Bright Pebbles
trailing wife
Gloria
Fred
Besoeker
Glenmore
Frank G
3dc
Skidmark
Alaska Paul



Better than the average link...



Rantburg was assembled from recycled algorithms in the United States of America. No trees were destroyed in the production of this weblog. We did hurt some, though. Sorry.
54.224.235.183