-Short Attention Span Theater-
Obama's transgender ex-nanny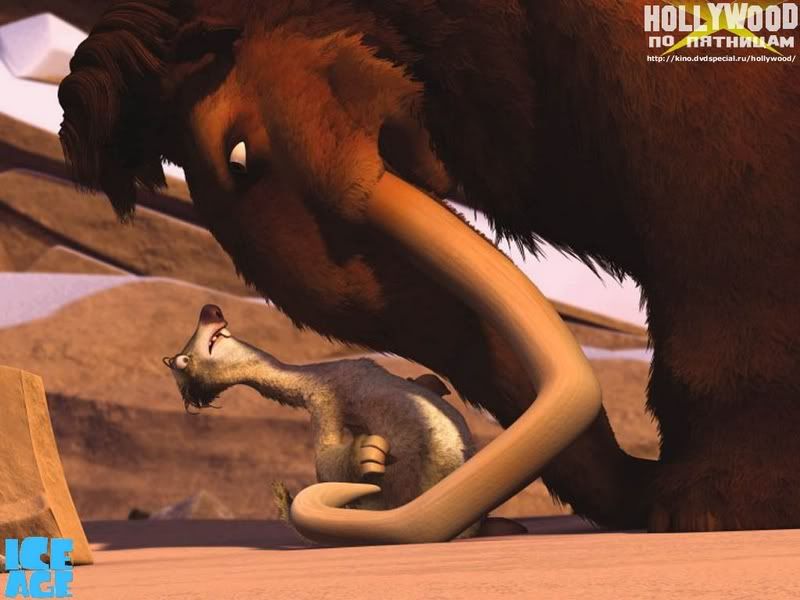 Once, long ago, Evie looked after "Barry" Obama, the kid who would grow up to become the world's most powerful man. Now, his transgender former nanny has given up her tight, flowery dresses, her brocade vest and her bras, and is living in fear on Indonesia's streets.

Evie, who was born a man but believes she is really a woman, has endured a lifetime of taunts and beatings because of her identity. She describes how soldiers once shaved her long, black hair to the scalp and smashed out glowing cigarettes onto her hands and arms.

The turning point came when she found a transgender friend's bloated body floating in a backed-up sewage canal two decades ago. She grabbed all her girlie clothes in her arms and stuffed them into two big boxes. Half-used lipstick, powder, eye makeup -- she gave them all away.

"I knew in my heart I was a woman, but I didn't want to die like that," says Evie, now 66, her lips trembling slightly as the memories flood back. "So I decided to just accept it. ... I've been living like this, a man, ever since."

Indonesia's attitude toward transgenders is complex.

Nobody knows how many of them live in the sprawling archipelagic nation of 240 million, but activists estimate 7 million. Because Indonesia is home to more Muslims than any other country in the world, the pervasiveness of men who live as women and vice versa often catches newcomers by surprise. They hold the occasional pageant, work as singers or at salons and include well-known celebrity talk show host Dorce Gamalama.

However, societal disdain still runs deep -- when transgenders act in TV comedies, they are invariably the brunt of the joke. They have taken a much lower profile in recent years, following a series of attacks by Muslim hard-liners. And the country's highest Islamic body has decreed that they are required to live as they were born because each gender has obligations to fulfill, such as reproduction.

"They must learn to accept their nature," says Ichwan Syam, a prominent Muslim cleric at the influential Indonesian Ulema Council. "If they are not willing to cure themselves medically and religiously" they have "to accept their fate to be ridiculed and harassed."

Many transgenders turn to prostitution because jobs are hard to find and because they want to live according to what they believe is their true gender. In doing so, they put themselves at risk of contracting AIDS and other sexually transmitted diseases.

Some, like Evie, have decided it's better to hide their feelings. Others are pushing back. Last month, a 50-year-old Indonesian transvestite applied to be the next leader of the national human rights commission, showing up in a borrowed luxury vehicle with paparazzi cameras flashing as she stepped out.

"I'm too ugly to be a prostitute," Yuli Retoblaut said, chuckling. "But I can be their bodyguard."

The threat of violence is very real: Indonesia's National Commission for Human Rights receives about 1,000 reports of abuses per year, ranging from murder and rape to the disruption to group activities. Worldwide, at least one person is killed every other day, according to the Trans Murder Monitoring Project, which collects homicide reports.

Evie says she chose her current name because she thought it sounded sweet. But she adds, as she pulls out her national identification card, her official name is Turdi and gender male. Several longtime residents of Obama's old Menteng neighborhood confirmed that Turdi had worked there as his nanny for two years, also caring for his baby sister Maya. When asked about the nanny, the White House had no comment.

Evie, who like many Indonesians goes by a single name, now lives in a closet-sized hovel in a tightly packed slum in an eastern corner of Jakarta, collecting and scrubbing dirty laundry to pay for food. She wears baggy blue jeans and a white T-shirt advertising a tranquil beach resort far away in a place she's never been. She speaks softly, politely, and a deep worry line is etched between her eyes.

As a child, Evie was often beaten by a father who couldn't stand having such a "sissy" for a son.

"He wanted me to act like a boy, even though I didn't feel it in my soul," she says.

Teased and bullied, she dropped out of school after the third grade and decided to learn how to cook.

As it turned out, she was pretty good at it, making her way into the kitchens of several high-ranking officials by the time she was a teenager, she recalls with a smile and a wink. And so it was, at a cocktail party in 1969, that she met Ann Dunham, Barack Obama's mother, who had arrived in the country two years earlier after marrying her second husband, Indonesian Lolo Soetoro.

Dunham was so impressed by Evie's beef steak and fried rice that she offered her a job in the family home. It didn't take long before Evie also was 8-year-old Barry's caretaker, playing with him and bringing him to and from school.

Neighbors recalled that they often saw Evie leave the house in the evening fully made up and dressed in drag. But she says it's doubtful Barry ever knew.


Looks like Barry hasn't changed a bit.


"He was so young," says Evie. "And I never let him see me wearing women's clothes. But he did see me trying on his mother's lipstick, sometimes. That used to really crack him up."

When the family left in the early 1970s, things started going downhill. She moved in with a boyfriend. That relationship ended three years later, and she became a sex worker.

"I tried to get a job as a maid, but no one would hire me," says Evie. "I needed money to buy food, get a place to stay."

It was a cat-and-mouse game with security guards and -- because the country was still under the dictatorship of Gen. Suharto -- soldiers. They often rounded up "banshees" or "warias," as they are known locally, loaded them into trucks, and brought them to a field where they were kicked, hit and otherwise abused.

The raid that changed everything came in 1985. She and her friends scattered into dark alleys to escape the swinging batons. One particularly beautiful girl, Susi, jumped into a canal strewn with garbage.

When things quieted, those who ran went back to look for her.

"We searched all night," says Evie, who is still haunted by the memory of her friend's face. "Finally ... we found her. It was horrible. Her body swollen, face bashed in."

Today Evie seeks solace in religion, going regularly to the mosque and praying five times a day. She says she's just waiting to die.

"I don't have a future anymore."

She says she didn't know the boy she helped raise won the 2008 U.S. presidential election until she saw a picture of the family in local newspapers and on TV. She blurted out that she knew him.

"I couldn't believe my eyes," she says, breaking into a huge grin.

Her friends at first laughed and thought she was crazy, but those who live in the family's old neighborhood say it's true.

"Many neighbors would remember Turdi ... she was popular here at that time," says Rudy Yara, who still lives across the street from Obama's former house. "She was a nice person and was always patient and caring in keeping young Barry."

Evie hopes her former charge will use his power to fight for people like her. Obama named Amanda Simpson, the first openly transgender appointee, as a senior technical adviser in the Commerce Department in 2010.

For Evie, who's now just trying to earn enough to survive each day on Jakarta's streets, the election victory itself was enough to give her a reason -- for the first time in a long time -- to feel proud.

"Now when people call me scum," she says, "I can just say: 'But I was the nanny for the President of the United States!'"


There are some things better kept to yourself, Turdi.
Posted by: gorb || 03/05/2012 18:04 || Comments || Link || E-Mail|| [160 views] Top||
Africa Subsaharan
Congo arms depot blast kills some 200
[Dawn] Around 200 people were killed on Sunday when an arms dump went kaboom! in Brazzaville, capital of the Congo Republic, a

bigwig

in the presidency said, citing hospital sources.


Hmmm... First time I can remember anything ever happening in Brazzaville Congo...


Hundreds more

were maimed

by the blasts which rocked the riverside capital of the oil-producing nation early in the day, flattening houses near the scene and sending a plume of smoke high above the city.

"According to sources at the central hospital we're talking of around 200 dead and many injured," Betu Bangana, head of protocol in the president's office in Brazzaville, told

Rooters

by telephone.

"Some people are still (trapped) in their houses... They're saying the entire neighbourhood of Mpila has been destroyed."

Defence Minister Charles Zacharie Bowao dismissed any talk of a coup attempt or mutiny, and told state radio that the

kaboom

s had been caused by a fire in the arms depot in the Regiment Blinde base in the riverside Mpila neighbourhood.

Panic also spread to Kinshasa, across the Congo River which separates the former French colony from the larger Democratic Republic of Congo, where windows were shattered by the force of the blasts around 700 metres (770 yards) away. Both governments called for calm.

A

Rooters

witness in Brazzaville said residents

decamped

the blast area, which is near a heavily populated neighbourhood and was blocked off by the security forces as a military helicopter flew overhead. Fleeing residents said houses in the area had been flattened.

Posted by: Fred || 03/05/2012 00:00 || Comments || Link || E-Mail|| [142 views] Top||
206 killed in Republic of Congo blasts
BRAZZAVILLE, Republic of Congo: Blasts rocked the capital of the Republic of Congo on Sunday, after a weapons depot caught fire, officials said, killing at least 206 people and pinning countless others underneath collapsed buildings, including a church.


Hmmm... First time I can remember anything ever happening in Brazzaville Congo...


A morgue in Brazzaville took in 136 bodies Sunday afternoon, as more continued to arrive. A local hospital reported at least 237 patients wounded in the blasts.

Didier Boutsindi of the presidential office said untold numbers of people were trapped in St. Louis church, which collapsed. He said others were killed in their homes.

Sunday's blasts flattened buildings and shattered windows in the northern part of Brazzaville and sent more than 2,000 fleeing their homes, a witness said.

The munitions depot is near the president's private residence, but he was at his official residence in another part of town and was not hurt. President Denis Sassou-Nguesso later visited the morgue, a hospital and the military hospital. He did not speak publicly.

France is sending a shipment of emergency aid to Brazzaville after the explosions, Foreign Minister Alain Juppe said in a statement Sunday night. A ministry official had no immediate details on what kind of aid or how much was being sent.

The explosions echoed across the Congo River to Kinshasa, the capital of neighboring Congo, which is about six miles (10 kilometers) away. Residents there reported seeing plumes of smoke and feeling buildings shake.

Residents in Brazzaville described the scene as "apocalyptic." Twisted sheets of metal -- some of them formerly walls or roofs -- littered the streets. A hospital examination room lay in ruins.

Witnesses said the impact of the blasts threw open doors of houses in the city center. Phone networks were quickly overloaded by calls. Patients crowded into hospitals, some with torn clothes and shocked expressions. Some lay on the floor as medics struggled to treat the crowd.

Another explosion struck the area early in the afternoon, causing panic among those gathered there, including journalists.

The official Xinhua News Agency quoted Chinese embassy officials as saying three Chinese workers were killed and dozens were injured in the explosions. It said that Duan Jinzhu, political counselor at the embassy, had confirmed the deaths. It was not known if the three workers were included in the morgue and hospital's counts.

Xinhua said the dormitory building of Huawei Technologies Ltd., China's largest maker of telecommunications equipment, was badly damaged, although no casualties were reported. They also said the windows of the Xinhua bureau were shattered.

Defense minister Charles Zacharie Boawo appeared on national television Sunday to urge calm in Brazzaville and in the neighboring capital of Kinshasa.

"The explosions that you have heard don't mean there is a war or a coup d'etat," he said. "Nor does it mean there was a mutiny. It is an incident caused by a fire at the munitions depot."
Posted by: Steve White || 03/05/2012 00:00 || Comments || Link || E-Mail|| [153 views] Top||
Britain
UK to privatise police
[Dawn] PRIVATE companies could take responsibility for investigating crimes, patrolling neighbourhoods and even detaining suspects under a radical privatisation plan being put forward by two of the largest police forces in the country.

West Midlands, in central England, and Surrey, in south-east England, have invited bids from G4S and other major security companies on behalf of all forces across England and Wales to take over the delivery of a wide range of services previously carried out by the police.

The contract is the largest on police privatisation so far, with a potential value of £1.5bn over seven years, rising to a possible £3.5bn depending on how many other forces get involved.

This scale dwarfs the recent £200m contract between Lincolnshire police in northeast England, and G4S, under which half the force's civilian staff is to join the private security company, which will also build and run a

cop shoppe

for the first time.

The interior minister, Theresa May, who has imposed a 20 per cent cut in grants on forces, has said frontline policing can be protected by using the private sector to transform services provided to the public, but this is the first clear indication of what that will mean in practice. May said on Thursday that she hoped the 'business partnership' programme would be in place next spring.

A 26-page 'commercial in confidence' contract note seen by the Guardian has been sent to potential bidders to run all services that "can be legally delegated to the private sector". They do not include those that involve the power of arrest and the other duties of a sworn constable.

Companies who have applied through the Bluelight emergency services e-tendering website have been invited to a 'bidders' conference' on March 14, with an anticipated contract start date of next February.

The timetable for the programme means it will be subject to final sign-off by the first police and crime commissioner for the West Midlands after their election in November. The existing police authority only gave the go-ahead for the tendering stage last month after a "robust and forthright discussion" which ended with a rare 11-5 split vote.

The joint West Midlands/ Surrey 'transformation' programme, which has strong backing from the Home Office, looks set to redraw the accepted boundaries between public and private and the definition of frontline and back-office policing.

The programme has the potential to become the main vehicle for outsourcing police services in England and Wales. It has been pioneered by the West Midlands chief constable, Chris Sims, and Mark Rowley, who has moved to the Metropolitan (London) police from being Surrey chief constable. The pair lead on these matters for the Association of Chief Police Officers.

The breathtaking list of policing activities up for grabs includes investigating crimes, detaining suspects, developing cases, responding to and investigating incidents, supporting victims and witnesses, managing high-risk individuals and patrolling neighbourhoods.
Posted by: Fred || 03/05/2012 00:00 || Comments || Link || E-Mail|| [155 views] Top||
Caribbean-Latin America
Chavez delivers television address after surgery
[Iran Press TV]
Venezuelan

His Excellency President-for-Life, Caudillo of the Bolivarians Hugo Chavez

has appeared on television for the first time since undergoing cancer surgery in Cuba, saying his recovery has been 'open, progressive, and rapid.'

"We are very optimistic. There is a very favorable medical evolution, the vital signs very favorable," Chavez said in a television address recorded in the Cuban capital Havana on Saturday.

He was accompanied in the speech by government ministers and his older brother, Adan Chavez.

"Since almost the second day [as of the operation], I began to walk. For this, I say thanks to God, to everybody," the Venezuelan president added.

The 57-year-old underwent a reportedly 90-minute-long surgery at Havana's Cimeq Hospital late on February 27.

Posted by: Fred || 03/05/2012 00:00 || Comments || Link || E-Mail|| [145 views] Top||
Economy
Dutch Freedom Party pushes euro exit as €2.4 trillion rescue bill looms
The Dutch Freedom Party has called for a return to the Guilder, becoming the first political movement in the eurozone with a large popular base to opt for withdrawal from the single currency.

"The euro is not in the interests of the Dutch people," said Geert Wilders, the leader of the right-wing populist party with a sixth of the seats in the Dutch parliament. "We want to be the master of our own house and our own country, so we say yes to the guilder. Bring it on."

Mr Wilders made his decision after receiving a report by London-based Lombard Street Research concluding that the Netherlands is badly handicapped by euro membership, and that it could cost EMU's creditor core more than €1.8 trillion to hold monetary union together over the next four years. "If the politicians in The Hague disagree with our report, let them show the guts to hold a referendum. Let the Dutch people decide," he said.

Mr Wilders is not part of the coalition. However, the minority government of Mark Rutte relies on the Freedom Party to pass legislation. The two men were in talks on Monday on €16bn of fresh austerity cuts needed stop the budget deficit jumping to 4.5pc of GDP.
Posted by: tipper || 03/05/2012 16:35 || Comments || Link || E-Mail|| [221 views] Top||
Home Front: Culture Wars
Federal judge says rules Maryland law unconstitutional
Maryland residents do not have to provide a "good and substantial reason" to legally own a handgun, a federal judge ruled Monday, striking down as unconstitutional the state's requirements for getting a permit.

U.S. District Judge Benson Everett Legg wrote that states are allowed some leeway in deciding the way residents exercise their Second Amendment right to bear arms, but Maryland's objective was to limit the number of firearms that individuals could carry, effectively creating a rationing system that rewarded those who provided the right answer for wanting to own a gun.

"A citizen may not be required to offer a 'good and substantial reason' why he should be permitted to exercise his rights," Legg wrote. "The right's existence is all the reason he needs."

Plaintiff Raymond Woollard obtained a handgun permit after fighting with an intruder in his Hampstead home in 2002, but was denied a renewal in 2009 because he could not show he had been subject to "threats occurring beyond his residence."

Woollard appealed, but his appeal was rejected by the review board, which found he hadn't demonstrated a "good and substantial reason" to carry a handgun as a reasonable precaution. The suit filed in 2010 claimed that Maryland didn't have a reason to deny the renewal and wrongly put the burden on Woollard to show why he still needed to carry a gun.

"People have the right to carry a gun for self-defense and don't have to prove that there's a special reason for them to seek the permit," said his attorney Alan Gura, who has challenged handgun bans in the District of Columbia and Chicago as an attorney with the Second Amendment Foundation. "We're not against the idea of a permit process, but the licensing system has to acknowledge that there's a right to bear arms."

In his ruling, Legg wrote that Second Amendment protections aren't limited to the household.

"In addition to self-defense, the (Second Amendment) right was also understood to allow for militia membership and hunting. To secure these rights, the Second Amendment's protections must extend beyond the home: neither hunting nor militia training is a household activity, and 'self-defense has to take place wherever (a) person happens to be,'" Legg wrote.

"Judge Legg's ruling takes a substantial step toward restoring the Second Amendment to its rightful place in the Bill of Rights and provides gun owners with another significant victory," said SAF founder and Executive Vice President Alan M. Gottlieb. "The federal district court has carefully spelled out the obvious, that the Second Amendment does not stop at one's doorstep, but protects us wherever we have a right to be."

The lawsuit names the state police superintendent and members of the Handgun Permit Review Board as defendants. A spokesman from Maryland's attorney general's office was not immediately available to comment.

Many states require gun permits, but six states, including Maryland, issue permits on a discretionary basis, Gura said. In most of those states, these challenges have not succeeded in U.S. District Courts, but they are being appealed, he said.

"Most states that choose to regulate the right to bear arms have licensing systems that are objective and straightforward," Gura said. "That's all that we want for Maryland."



Good day for the 2nd Amendment!
Posted by: DarthVader || 03/05/2012 18:26 || Comments || Link || E-Mail|| [160 views] Top||
Colorado Supreme Court Rules Against Campus Gun Ban
The Colorado Supreme Court sided Monday with opponents of a campus gun ban who claimed the prohibition is illegal because it was not approved by the Legislature.

Opponents of the gun ban said the University of Colorado rule was challenged as part of a nationwide effort to standardize rules on the issue.

"We don't feel some campuses should allow it and others ban it," said David Burnett, spokesman for Students for Concealed Carry on Campus, a nationwide student advocacy group that filed the lawsuit.

The ruling covers about 30 public universities, colleges and community colleges in Colorado.

Burnett said about 220 campuses in other states, including Mississippi, Utah, Virginia and Wisconsin, have laws that provide limited authority for students to carry guns on campuses, and Oregon is considering the issue.

The Colorado high court cited widespread inconsistencies among jurisdictions as one of the reasons for its ruling.

Kyle Hybl, chairman of the Board of Regents, said the ruling stripped the university of its right to make its own rules.

"We have constitutional and statutory authority to protect the health, welfare and safety of students," Hybl said after Monday's ruling. "This case was less about firearms than the constitutional and statutory rights of the Board of Regents."


1) The Board of Regents is subject to state law.
2) The Board of Regents also obeys the Constitution.

Comes as a surprise, huh?

Patrick O'Rourke, representing the University of Colorado, also said the policy was necessary and cited a shooting at Virginia Tech where a gunman killed 32 people and wounded 23 before killing himself in 2007.


A gun ban didn't stop the gunman, did it?


Opponents said armed students might have prevented the massacre.


Likely not but that doesn't change one's constitutional rights.

Remember, when it comes to responding to a situation like a gunman bursting into a classroom, 99% of us are, to use Bill Whittle's terminology, sheep.

Colorado's Concealed Carry Act prohibits local governments from limiting concealed carry rights, with the only exceptions being K-12 schools, places where federal law bans the practice, public buildings with metal detectors, and private property where owners object to concealed weapons.
Posted by: DarthVader || 03/05/2012 15:04 || Comments || Link || E-Mail|| [176 views] Top||
Military service doesn't count when it comes to extra points for education
Pretty disturbing when you consider how many men and women have served in both Iraq and Afghanistan, returned home, unable to find work, due to a perceived lack of education, despite training in the field.

Now to have H.S. schools not even give credit to High School students who choose to join the military. I hope that the N.Y. schools will be successful in changing this policy, and to give credit to those students choose a military career.

There used to a time, when joining the military was the Nobelist of career choices for families outside of the military. It seems that this choice doesn't seem to have the respect that it used to in certain sectors of society.

This being a N.Y. story, gives me hope that this doesn't go on in other states. Give credit where credit is due; be mindful that the freedoms we enjoy today, were accomplished on the backs of those who made the ultimate sacrifice.

Posted by: Delphi || 03/05/2012 00:00 || Comments || Link || E-Mail|| [161 views] Top||
India-Pakistan
Experts warn against brain drain of doctors
[Dawn]
Pakistain has become an Export Processing Zone of qualified health professionals and trained paramedical staff who are leaving the country for greener pastures and secured places in the world due to lack of security, poor remuneration, limited resources of professional development and an overall discouragement of health profession in Pakistain.


When a favorite passtime is bumping off medical professionals you'll soon find yourself with a shortage one way or the other...


Think about it. You can be an IMG in America, do a residency in a community hospital, perhaps work your way into a university hospital, and then get into a practice in a small American town or inner city where the people are generally really, really happy to have you. You'll make an enormous (to you) amount of money, have professional respect and admiration, and live in a fine house with a family. You'll have money for travel, conveniences, conferences, and investment. Your biggest problem will be the Americanization of your daughters. But you'll live in a first world country.

Or you can live in Pakistain, and as Fred says, take a not-too-shabby risk of getting whacked just because you were educated by infidels. Assuming the ISI and their various crazies let you live, you'll have a practice in a small town in Pakistain that may or may not have electricity and running water. The inside of your house might be nice but the outside will be mud. You'll have relatives, imans and police hitting you up for money daily. You'll live in a third world country.

Your choice, Dr. Mahmoud...
Devolution of health to the provinces was the biggest mistake by the government as it further deteriorated health facilities to common people in Pakistain while in provinces, health departments were being managed by non-professionals who were denying primary healthcare facilities to common people, which is a basic, fundamental right of every person in Pakistain.

Health has never been the priority of both autocratic and democratic governments in Pakistain while provision of health is not even on the agendas and manifestoes of political also. In this situation, Chief Justice of Pakistain should take suo moto notice for the protection of health professionals and provision of health facilities to masses.

These views were expressed by leading health professionals and experts while expressing their views on the topic of Health Politics and Doctors Issues on Saturday at the second day of 22nd Biennial International Convention being held here at Expo Center Bloody Karachi


...formerly the capital of Pakistain, now merely its most important port and financial center. It may be the largest city in the world, with a population of 18 million, most of whom hate each other and many of whom are armed and dangerous...


Pakistain Medical Association (PMA) President Prof. Tipu Sultan bitterly criticized the authorities and the devolution of the health ministry to provinces, saying this further complicated the process of healthcare provision to people.

Prof. Tipu Sultan cited corruption, lack of political will and poor state of security as biggest obstacles in provision of health services in Pakistain and added that due to fears of life and earning better remuneration, doctors are running away from the country, further aggravating the miseries of common people. He called for establishment of major, tertiary-care hospitals at town levels in

Bloody Karachi

comprising 500-bed each so that people could avail quality health facilities nearer to their abodes and called for enhancing the health budget of the country above 6 per cent of the GDP.

Renowned Pediatrician Prof. Ghaffar A Billo strongly criticized the present government, rulers and politicians belonging to all political parties of the country saying health was not a priority of any of the ruler or even politician in Pakistain.

Every day 1500 children die due to diseases that are preventable but neither the government nor the media give least attention to this important issue. Doctors are running away, despite being most intelligent people of the society, they get paid less than ordinary people, and the ultimate sufferer due to this situation is common man he observed.

Prof. Billo urged the associations of health professionals including PIMA and PMA to continue dialogue on these basic issues and form a task force to pursue basic issues facing doctors like protection and remuneration and common man that include provision of primary healthcare facilities without any hassle.

He also criticized the mushroom growth of medical colleges in the country and claimed that these colleges had become money making ventures for their owners and resultantly, graduates try to mint as much money as possible to cover the money they spent on their medical education.

Little spending on water, sanitation and immunization can save millions of lives in Pakistain while provision of skilled birth attendants can drastically reduce mothers mortality but unfortunately, these areas have never been given any attention by the people concerned he observed.

The known pediatrician urged the Chief Justice of Pakistain Iftikhar Muhammad Chaudhry to take suo moto notice on the issue of protection of doctors and demanded that state should be made responsible to provide security to health professionals.

Pro-Vice Chancellor of Dow University of Health Sciences (DUHS) Prof. Umer Farooq declared that entire health and education infrastructure had become rotten due to corruption, lust and greed of the officials and authorities where standard of the education has declined to miserable extent.

He said the working atmosphere for doctors in Pakistain was not conducive and due to that ultimate sufferer were the common people, who lack financial resources to buy quality health facilities at private hospitals, which are flourishing in the country.

Prof. Umer Farooq called for preparation of comprehensive health policy and its implementation in letter and spirit, provision of incentives to doctors in the country, periodic transfers of the doctors to rural areas with double incentives and an increase in health budget to meet the growing health needs of common people.

Leading Neurologist Prof. Abdur Rasheed Jumma in his address lamented that there was no health policy in place in the country at the moment as the health was devolved to provinces, which complicated the issue and created problems for both doctors and common people.
Posted by: Fred || 03/05/2012 00:00 || Comments || Link || E-Mail|| [157 views] Top||
Nawaz Sharif should apologise for his mistakes: Chaudhry Shujaat
[Dawn]
The leader of PML-Q Chaudhry Shujaat Hussain on Sunday said that PML-N Chief
Nawaz Sharif


... served two non-consecutive terms as prime minister, heads the Pakistain Moslem League (Nawaz). Noted for his spectacular corruption, the 1998 Pak nuclear test, border war with India, and for being tossed by General Musharraf...


should first apologise and admits his mistakes and then ask others for an apology, DawnNews reported.

We never committed any sin and will never seek any apology, Shujaat stated.

Speaking to media persons, Shujaat said that a dictator brought Sharif to the Parliament and Sharif also brought a uniformed president in the Parliament.

He further said that there can be no alliance with N-league for the government. However,


women are made to be loved, not understood...


Shujaat added that his party is willing to have talks with anyone for the interest of the country.

Posted by: Fred || 03/05/2012 00:00 || Comments || Link || E-Mail|| [145 views] Top||
"Horse trading" took place in senate elections: Zardari
[Dawn]
President Asif Ali President Ten Percent Zardari


... sticky-fingered husband of the late Benazir Bhutto ...


said on Sunday that "horse-trading" took place at the Senate elections in

Punjab

and investigation will be conducted against those who switched loyalties, DawnNews reported.

The president called PPP worker Aslam Gill on Sunday and expressed regret at his loss in the Senate elections.

Zardari said that the party had taken an immediate notice on Gill's loss and those responsible for this outcome will be investigated.

Gill thanked the president for his call and said that he will continue to serve as a senior worker of the party.

Posted by: Fred || 03/05/2012 00:00 || Comments || Link || E-Mail|| [145 views] Top||
Southeast Asia
Barack Obama's transgender nanny living in slums of Jakarta
ONCE, long ago, Evie looked after "Barry" Obama, the kid who would grow up to become the world's most powerful man. Now, his transgender former nanny has given up her tight, flowery dresses, her brocade vest and her bras, and is living in fear on Indonesia's streets.

Evie, who was born a man but believes she is really a woman, has endured a lifetime of taunts and beatings because of her identity. She describes how soldiers once shaved her long, black hair to the scalp and smashed out glowing cigarettes onto her hands and arms.

The turning point came when she found a transgender friend's bloated body floating in a backed-up sewage canal two decades ago. She grabbed all her girlie clothes in her arms and stuffed them into two big boxes.

Half-used lipstick, powder, eye makeup - she gave them all away.

"I knew in my heart I was a woman, but I didn't want to die like that," says Evie, now 66, her lips trembling slightly as the memories flood back. "So I decided to just accept it. ... I've been living like this, a man, ever since."

Indonesia's attitude toward transgenders is complex.


Unfortunately it sounds very simple...
Posted by: tipper || 03/05/2012 17:30 || Comments || Link || E-Mail|| [155 views] Top||


Meet the Mods
In no particular order...


Steve White
Seafarious
Pappy
lotp
Scooter McGruder
john frum
tu3031
badanov
sherry
ryuge
GolfBravoUSMC
Bright Pebbles
trailing wife
Gloria
Fred



Better than the average link...



Rantburg was assembled from recycled algorithms in the United States of America. No trees were destroyed in the production of this weblog. We did hurt some, though. Sorry.
54.234.180.187