Afghanistan
Hamid Karzai may step down early from Afghan presidency
The Afghan president, Hamid Karzai, has said he is considering stepping down a year early, potentially clearing the way for his successor to manage the departure of foreign troops from Afghanistan.


Presidential elections are due in 2014, the same year western combat soldiers will complete their withdrawal.


So that gives him a year's head start outta Dodge. Maybe he does remember what happened to Najibullah...


Karzai said he was weighing up concerns that managing big changes in leadership and security at the same time could be too heavy a strain on his country, after a decade with him in charge and foreign troops on the ground.

"I have been talking about this for some time now, and this is quite a good consideration, [whether] we cannot have all of that accomplished in 2014 because of the heavy agenda," Karzai told a news conference in Kabul, held with the visiting Nato secretary general, Anders Fogh Rasmussen.

"Should we allow the transition process to complete itself in 2014, but bring the presidential election one year earlier to 2013?" he said.

He also raised the possibility of bringing the security handover forward. Earlier this year he called for a speeded-up transition schedule.

Influential Afghans were last week questioning whether the election could go ahead on schedule, with talk of either delaying the vote or bringing it forward by a year.

The independent election commission said then it will not move the date, and no one else has the authority to do so, but if Karzai chose to resign it would probably precipitate a poll.

Named interim president in 2002, Karzai won five-year terms in 2004 and 2009 and so is barred by the constitution from standing again.

He has repeatedly said he will not seek another term in office, but both Afghan rivals and western diplomats in Kabul have voiced concerns he may use worries about security and stability to extend his rule. According to an influential member of the Kabul establishment, Karzai believes that if elections cannot take place in 2014, "he will hang in there for a couple more years."

Even if Karzai does step down from the presidency in 2013, he is unlikely to abandon politics entirely, one analyst and former official said.

"I don't think that he is ready to give up power in the near future, but he is thinking of a creative solution acceptable both to Afghans and the international community," said Davood Moradian, a political science professor at the American University of Afghanistan and former chief policy adviser to the Afghan foreign minister.

Moradian said some of Karzai's advisers were attracted by the "Putin model". The Russian president, Vladimir Putin, stepped down as president after two terms, as required by his country's constitution, but became a powerful prime minister and this year was re-elected as president.
Posted by: Sherry || 04/13/2012 00:00 || Comments || Link || E-Mail|| [267 views] Top|| File under:
Africa Horn
Mogadishu mayor threatens to attack Shabelle Media journalists
(Sh.M.Network)- Mohamud Ahmed Nur Tarsan, the mayor ofMogadishufor Somali government has threatened to wipe out all journalists working for the Independently owned radio and television of Shabelle Media Network station based in the capital,Mogadishu.

"I'm committed to clean Shabelle journalists out of the world. You will see in the coming next few days this station eradicated fromSomalia, said Tarsan in an angry voice during a chat on the patltak with Somali youth Diaspora. He added that Shabelle Media has failed instead of his Banadir administration.

"Somali andEthiopiafought long time ago. We killed each other, but now the hostility has ended and Somali andEthiopiaare friends, he added.

The governor is said to have burnt Somali national flag in Gudhaa village in south while he was with Al-shabab

beturbanned goon

s. He also destroyed by fire Ethiopian flag as he was in

Britannia

.
Posted by: Fred || 04/13/2012 00:00 || Comments || Link || E-Mail|| [256 views] Top|| File under:
Tarzan: Some TFG officials are involved in Theater blast
(Sh.M.Network)- The governor of Banadir administration for Somali government Mohamud Ahmed Nur ( Tarsan) disclosed on Thursday that some TFG officials are involved the deadly suicide

kaboom

at the national theater in Mogadishu last week.

While chatting on the paltalk, a social networking with many Somali youths living outside the country, the governor cast suspicion related the attack on some officials in Somali government. He said: "there is a suspicion the TFG members could behind the attack."

"People are asked how the female attacker who carried out the

kaboom

has crossed from the security barrier of the national theater without checking or scanning by the guards. Who she is and where she was from? To answer These questions it should conduct a full investigation soon,, Said Tarsan.

Notably, the governor has not attended to event held the theater which was marking the first anniversary of Somali National Television. This created doubt.

The comments made by Mogadishu mayor followed after Al-shabab

snuffies

announced that the female bomber was allowed to enter the national theater and carry out the blast, according to Sheik Mohammed Abu Abdirahman, the representative of Banadir region for Al-shabab told a pro-militant local radio.
Posted by: Fred || 04/13/2012 00:00 || Comments || Link || E-Mail|| [345 views] Top|| File under: al-Shabaab
Somali president says his government will help Puntland fighting on Al-shabab
(Sh.M.Network)- Sheik Sharif sheik Ahmed, The president of Somalia's Transitional Federal government (TFG), said on Thursday that his government is ready to help Puntland administration based in northern Somalia for assuring its security.

"We are committed as Somali government and Puntland Administration to clean Al-shabab Islamic fascisti tied with Al Qaeda out of every position they are in the country. There is a military plan set up to launch offensive Islamic fascisti who are regrouping in Galgala mountains range in north east Puntland. God willing we will defeat them, Somali president told

news hound

s in Mogadishu.

Somali president also noted that residents in rebel-held Elasha-Biyaha area, out of Mogadishu will be freed from Al-shabab control by TFG and AMISOM forces as soon as possible.

Somali PM Abdiweli Mohammed Ali told Agency

La Belle France

Press (AFP) after Al-shabab fighters were driven out of Mogadishu and some other regions in south-central Somalia have begun infiltrating moving to Galgala Mountains in Puntland to wage again guerrilla-style warfare against TFG and semi-autonomous states in the country.
Posted by: Fred || 04/13/2012 00:00 || Comments || Link || E-Mail|| [253 views] Top|| File under: al-Shabaab
S. Sudan leader insists troops to occupy oil area, threatens attack
[Daily Nation (Kenya)] South Sudan President Salva Kiir has said his troops will not withdraw from the contested oil-rich border town of Heglig, which they took days ago in fresh

festivities

with the Sudan Armed Forces.

Mr Kiir's remark comes amidst UN calls for immediate withdrawal.

He said Khartoum took it as a military weakness when he ordered the troops to withdraw after overrunning Heglig last month.

"It was not. But we always believe that everything can be resolved by peaceful means," Mr Kiir stressed.

"This time, I said that I will not order the forces to withdraw," Mr Kiir said, attracting applause from the packed house.

He said the decision is "not because we are interested in war but we want to resolve this problem once and for all."

UN secretary general Ban Ki Moon in a phone call on Wednesday urged President Kiir to order his forces to withdraw immediately.

Posted by: Fred || 04/13/2012 00:00 || Comments || Link || E-Mail|| [243 views] Top|| File under: Govt of Sudan
Bashir Accuses S. Sudan of 'Choosing Path of War'
[An Nahar] Sudanese President Omar al-Bashir

Head of the National Congress Party. He came to power in 1989 when he, as a brigadier in the Sudanese army, led a group of officers in a bloodless military coup that ousted the government of Prime Minister Sadiq al-Mahdi and eventually appointed himself president-for-life. He has fallen out with his Islamic mentor, Hasan al-Turabi, tried to impose shariah on the Christian and animist south, resulting in its secessesion, and attempted to Arabize Darfur by unleashing the barbaric Janjaweed on it. Sudan's potential prosperity has been pissed away in warfare that has left as many as 400,000 people dead and 2.5 million displaced. Omar has been indicted for genocide by the International Criminal Court but nothing is expected to come of it.
accused South Sudan on Thursday of "choosing the path of war," following days of intensifying

festivities

on their shared border.

"Our brothers in South Sudan have chosen the path of war, implementing plans dictated by foreign parties who supported them during the civil war," Bashir told

news hound

s, referring to decades of conflict before the South's independence last year.

"War is not in the interest of either South Sudan or Sudan but, unfortunately, our brothers in the South are thinking neither of the interests of Sudan or of South Sudan," he added.

Three days of heavy fighting


... as opposed to the more usual light or sporadic fighting...


between rival armies this week, the worst since South Sudan won independence in July after one of Africa's longest civil wars, have brought the two former foes the closest to a return to outright war.

Posted by: Fred || 04/13/2012 00:00 || Comments || Link || E-Mail|| [268 views] Top|| File under: Govt of Sudan
Africa North
Egypt MPs Challenge Suleiman Presidency Bid
Egyptian parliament passes legislation banning Mubarak-era officials from becoming president, possibly nixing former VP Omar Suleiman's


... Now former Vice president of Egypt. From 1993 until his appointment to that office in 2011 he was Minister without Portfolio and Director of the Egyptian General Intelligence Directorate (EGID)...


candidacy

The measure however would need to be approved by Egypt's ruling military and in a signal of the military council's likely response, a minister in the army-appointed cabinet called the new law "a deviation" that targeted one or two people.
Posted by: Fred || 04/13/2012 00:00 || Comments || Link || E-Mail|| [254 views] Top|| File under:
Arabia
France to impose sanctions against Saleh officials
[Yemen Post]
French Foreign Minister Alain Juppe has expressed delight that Yemen has achieved successes, stressing that

La Belle France

is to impose sanctions against Yemeni officials who impede the power transfer and rebel against decrees of Hadi, and freeze their assets, news reports stated on Thursday.

In a meeting with the Nobel Prize laureate Tawkol Karman on Thursday, he confirmed that

La Belle France

will take part in Yemen's Friend's Group, and provide food assistance for Yemen's children who suffer of malnutrition.

Hadi had issued last week a package of presidential decrees, but some of them were refused by those officials who are loyal to the former president President-for-Life Ali Abdullah Saleh.


... Saleh initially took power as a strongman of North Yemen in 1977, when disco was in flower, but he didn't invite Donna Summer to the inauguration and Blondie couldn't make it...


During the meeting, Karman highly appreciated

La Belle France

's efforts in supporting the Yemeni revolution and the Arab spring as a whole.

"Hadi and the interim government faces challenges," she said. "Among the most challenging problems posed to Hadi is the divisions of the army and security forces."

She further stressed that the reunification of the military and security forces will maintain Yemen's security and stability.

"The stay of Saleh inside Yemen pose risks and challenges to Hadi, citing that Saleh spark turbulence and turmoil inside the state" she added.

Karman called on those countries that are witnesses of the GCC-mediated power transfer deal to stand by Hadi, indicating that the Yemeni youth were comfortable to the recent decrees issued by Hadi last week.

She urged the French government to play an effective role in supporting Yemen's economy, contribute in establishing to rehabilitate those persons who were

maimed

and handicapped during the revolution's events and help reliefs to the displaced persons.


Posted by: Fred || 04/13/2012 00:00 || Comments || Link || E-Mail|| [279 views] Top|| File under: Arab Spring
Saleh's media advisor: Hadi's decrees are arbitrary and hasty
[Yemen Post]
Former President President-for-Life Ali Abdullah Saleh's


... Saleh initially took power as a strongman of North Yemen in 1977, when disco was in flower, but he didn't invite Donna Summer to the inauguration and Blondie couldn't make it...


media advisor, Ahmed al-Sufi, said on Wednesday that President Abdu Rabu Mansour Hadi's decrees, which were issued last Friday, are unjust and hasty.

He pointed out that the decrees were unexpected as they favored one side over the other, saying it was obvious that more military commanders loyal to the ex-President that were dismissed than those defected against him.

The decrees did not take into consideration the principle of reconciliation that was adopted in the GCC-brokered power transfer deal and they expanded the areas-controlled by Gen. Ali Mohsen al-Ahmar, the commander of the First Armored Division who defected against Saleh in May last year, in the capital Sana'a, according to al-Sufi.

The only beneficiary of the decrees was the Islamic party of Islah, the main party in the Joint Meeting Parties bloc, added al-Sufi, wandering "does President Hadi wants us to hand over the power to Islah which represents the

Moslem Brüderbund

in Yemen?"

Hadi has become the President of Yemen in February after he overwhelmingly won the one-candidate election, which was part of the GCC-initiated, US and west backed accord.

Hadi issued republican degrees sacking dozens of Salah's loyalists including his half brother, Mohammed Saleh al-Ahmar, and nephew, Tariq Mohammed Abdullah Saleh, from the Air Force, and Presidential Guard command respectively. The decrees drew the ire of the former ruling General People Congress party.


Posted by: Fred || 04/13/2012 00:00 || Comments || Link || E-Mail|| [257 views] Top|| File under: Arab Spring
Saleh agrees to leave Yemen, but conditions foes leave as well
[Yemen Post]
Amid amounting international and regional pressures on the former President President-for-Life Ali Abdullah Saleh


... Saleh initially took power as a strongman of North Yemen in 1977, when disco was in flower, but he didn't invite Donna Summer to the inauguration and Blondie couldn't make it...


to leave Yemen, he agreed to live in exile in a neighboring Gulf state, however, he stipulated that his tribal and military foes leave as well, Al-Kalij newspaper reported citing close sources from Saleh.

Saleh has set conditions for his departure including that Sadeq al-Ahmar, the powerful tribal chief of Hashed Tribal Confederation, Hamid al-Ahmar, Sadeq's younger brother and a prominent businessman, and Gen. Ali Mohsen al-Ahmar, the commander of the First Armored Division who was once his biggest ally, leave the country as well.

Sources have denied the media reports claiming that Saleh requested a written acceptance from the UAE government in order to leave Yemen, saying such reports are baseless and lack credibility.

Convinced by

Soddy Arabia

, and US, the UAE has accepted Saleh to live in it, but Saleh appears to be reluctant to leave Yemen as long as his opponents still in the country.
Posted by: Fred || 04/13/2012 00:00 || Comments || Link || E-Mail|| [251 views] Top|| File under: Arab Spring
Britain
British police arrest two teens after anti-terror hotline hacked
British police arrested two teenagers after hackers targeted Scotland Yard's anti-terror hotline and posted a conversation between officials on the internet.

A group calling themselves Team Poison claimed to have carried out the cyber-attack in response to the detention of allegedly innocent people on terrorism charges and the recent ruling to deport a number of terror suspects to the US.

The group, which claims to have carried out similar assaults on other organisations including NATO, launched a two day "phone bombing" exercise against the anti-terror hotline, jamming the network and preventing callers from getting through.

It is understood Team Poison used readily available software to bombard the phone line, but routed the activity through a computer server based in Malaysia in order to hide their tracks. The hackers claimed to have exploited a "weakness" in the Scotland Yard's phone system to eavesdrop and record a conversation between officials discussing the incident. These recordings of were later posted on internet.



He said, "We done it due to the recent events where the counter terrorist command and the UK court system have allowed the extradition of Babar Ahmad, Adel Abdel Bary (sic) and a few others -- we also done it to due the new "snooping" laws where the GCHQ can 'spy' on anyone and everyone

In one recording, an alleged hacker, with an American accent, is heard goading one of the hotline operatives about the phone-bombing exercise.

The caller, claiming to be Robert West, told the official, "I got some terrorism for you here .... our philosophy is pretty simple, it's knowledge is power."

Worse for the security services is the question of how hackers managed to record a conversation between two officials within Scotland Yard discussing the incident.

One operative is heard saying that the anti-terror hotline had been inundated with hundreds of calls from the hackers. In a recording posted on the internet he is heard to say, "We have been subjected to a barrage of calls from a group called Team Poison. We have had about 700 calls over the last couple of nights. One of the conversations I had last night was leaked on YouTube. Everyone else calling was effectively shut out and could not through at all."

One member of Team Poison said, "It was very easy, they were using an old phone system which was vulnerable to a private phreaking method that we discovered.

"The guys at the Counter Terrorist Command are clowns, whilst listening in on them, all they do is socialise and joke around with other employees. But to be honest, they are the real terrorists, imprisoning innocent people without evidence and invading countries for their own benefit."

The alleged hacker claimed the attack was in response to Britain's treatment of terror suspects.

He said, "We done it due to the recent events where the counter terrorist command and the UK court system have allowed the extradition of Babar Ahmad, Adel Abdel Bary (sic) and a few others -- we also done it to due the new "snooping" laws where the GCHQ can 'spy' on anyone and everyone.

"Our members come from all over the world, we have no religion, no race, we are not affiliated with any other groups, we believe in equality for all & we're anarchists."
Posted by: ryuge || 04/13/2012 02:59 || Comments || Link || E-Mail|| [250 views] Top|| File under:
China-Japan-Koreas
Death of a Briton Is Thrust to Center of China Scandal
BEIJING — The mysterious death of a 41-year-old British businessman in a Chongqing hotel room late last year was thrust to the center of the biggest political scandal to hit China's Communist Party in a generation on Tuesday, as the authorities declared the death a murder and named the wife of one of China's most powerful men the leading suspect.

The death of the businessman, Neil Heywood, initially attributed to alcohol poisoning, is now considered an "intentional homicide," the Xinhua news agency announced. That made the case the most sensational in a series of charges against the family of Bo Xilai, who was until March the Chongqing party chief and seen as one of the handful of rising leaders slated to run China.

On Tuesday, Mr. Bo was suspended from his post on the Politburo, the 25-member body that runs China, and from the larger Central Committee, on suspicion of serious disciplinary infractions, the government announced. His wife, Gu Kailai, who is a lawyer, was being investigated in the killing of Mr. Heywood.

Not since the purges after the crackdown on democracy protests in 1989 has the Chinese leadership been exposed to so much turmoil. Excruciatingly for top officials, who prize unity and secrecy above all, this one involves foreigners in an embarrassingly intrusive way — both the death of a British citizen and also the attempt by a senior police official to seek American asylum.

That official, Wang Lijun, a onetime close aide to Mr. Bo who was himself under investigation for corruption, fled to the consulate of the United States in Chengdu in February and spent more than 30 hours there. He said Mr. Heywood had been poisoned and revealed what he knew about the death — and about jockeying for power inside the country's closed political system, several people briefed on the matter said.

Although he handed over a treasure trove of intelligence, Mr. Wang was told he could not be granted asylum. He left the consulate and was taken into custody, where he has been since.

Mr. Bo has also been under some form of confinement since mid-March, and his wife, too, has been detained. No one representing any of the three could be reached for comment.

Mr. Heywood was an elusive business consultant who married a Chinese woman and carved a lucrative career in Beijing and Chongqing while keeping other British businessmen guessing about how he made much of his money, and he hinted of deep links to the Bo family.

When his body was found in a hotel room on Nov. 15 in Chongqing, the "alcohol-poisoning" death certificate was issued, although friends said Mr. Heywood rarely drank. His relatives said that they had been told he died of a heart attack, and that the body was cremated with their consent, without autopsy.

The announcement of an "intentional homicide" appeared to surprise the British government, which had seemed anxious in recent weeks to distance itself from a major Chinese political scandal, saying that suspicions about the death they had passed to the Chinese were those of other Britons in China, not anything they could substantiate on their own.

After an urgent huddle with other British officials, William Hague, the British foreign minister, told reporters in London: "It's a death that needs to be investigated, on its own terms and on its own merits, without political considerations. So I hope they will go about it in that way, and I welcome the fact that there will be an investigation."

Xinhua's statement appeared to confirm one of the swirling rumors in the case, that Mr. Heywood's death was linked to business dealings gone awry. The Chinese news agency said Ms. Gu and her son, Bo Guagua, had had close relations with Mr. Heywood but later had "a conflict over economic interests." But Xinhua did not specify how Mr. Heywood died, or what business interests were involved. The only other suspect in his death, Zhang Xiaojun, was described as an "orderly" working in Mr. Bo's home.

The shock of the Chinese announcement — claiming that a member of the ruling elite was linked through his wife to a possible murder, and that the killing grew out of private business interests of the kind that have made many Chinese officials rich — had far-reaching implications for the way that China is governed. The impact was amplified since China is facing a once-in-a-decade shift in power this fall to a new generation of leaders. Mr. Bo, 62, had become a contender for a seat in the inner sanctum of power, the nine-member standing committee of the Communist Party's Politburo.

A charismatic figure, Mr. Bo tried to build his political stature by taking a page from the political playbook of Mao Zedong, presenting himself as a populist attuned to the interests of ordinary people and stirring up nostalgia for the hugely destructive Cultural Revolution of the 1960s and '70s, waged in the name of ordinary people against the Communist Party elite.

At the same time, Mr. Bo presided over a state-led economic boom in Chongqing, a provincial-level metropolitan region in southwestern China, and, detractors said, perverted the law enforcement process in what was billed as a campaign against organized crime. As the son of the legendary revolutionary leader Bo Yibo, he built a following among others with ties to Mao, as well as those unhappy with the get-rich-quick culture of recent decades — among them, top generals and unreformed leftists in the Communist elite.

With Mr. Bo's disgrace, top power holders in Beijing seem to have quashed his bid for power.

"China is a socialist country ruled by law, and the sanctity and authority of law shall not be trampled," Xinhua said in its announcement of his ouster on Tuesday, attributing the remarks to unnamed senior officials. "Whoever has broken the law will be handled in accordance with law and will not be tolerated, no matter who is involved."

According to one person who said he was briefly shown a copy of confidential information for party officials that was circulated on Tuesday, Mr. Bo was faulted for failing to oversee underlings, a reference to Mr. Wang, and mismanaging his family, a reference to the Heywood case, and flouting party procedures in those and other cases.

Significantly, the party document did not suggest Mr. Bo was a murder suspect, but rather implied he could have had a role in trying to cover up the killing by obstructing attempts to report the case and stripping Mr. Wang's police powers without party authorization.

The murder investigation appears to be based on information provided by Mr. Wang, who as the top police official in Chongqing was one of Mr. Bo's closest aides — until he sought refuge at the American consulate. Mr. Wang is now being investigated for treason for that, according to Chinese sources familiar with the case, but is being credited with having come forward with evidence in Mr. Heywood's death.

Before Mr. Heywood's death, Mr. Bo and Mr. Wang were already under scrutiny by central disciplinary authorities over corruption and other allegations, according to these sources, and to others with ties to senior party figures. If so, the evidence of a murder would have come as an opportune development in the inner-party struggle over the new leadership lineup.

During more than 30 hours spent at the consulate, Mr. Wang told officials that Ms. Gu had plotted to poison Mr. Heywood, and turned over a police file with highly technical documents, according to people knowledgeable about the case. But Mr. Wang, these people said, also apparently revealed far more: an unprecedented trove of knowledge on the leadership struggle.

A man answering the door on Tuesday at the London home of Mr. Heywood's mother, Ann Margaret Heywood, said she was not available for comment. But 10 days earlier, she rejected any suggestion that her son might have been murdered, insisting that he had a heart attack, like his father at age 63. "I don't know where it comes from, this stuff about his being poisoned and so on," she said. "This is not about Neil, this is about Chinese politics, and people's desire to write about Chinese politics. It is absolutely horrid to be caught up in this side of things."

Friends of Mr. Heywood in Britain and China have said that his habit of giving little away about his business dealings left them with few clues as to what may have gone wrong in his dealings with Mr. Bo's wife, Ms. Gu.

A maverick who chain-smoked, drove a Jaguar and loved sailing with his wife and two children, Mr. Heywood told friends he met Mr. Bo in the northeastern city of Dalian, where Mr. Bo served as mayor and in other posts from 1993 to 2004. He told a friend, a British journalist named Tom Reed, that he sent out letters of self-introduction to a flock of officials and that Mr. Bo answered.

There also Mr. Heywood met Wang Lu, whom he married. Later on, Mr. Heywood told friends, he was instrumental in getting the Bos' son Guagua into his alma mater, Harrow, and in making the contacts that eased the son's way to Oxford.

Ms. Gu, who wrote a book about how she won a case in the United States, is listed as a partner in a Beijing law firm, but a spokesman there said she had not practiced at the firm for 10 years.

Mr. Reed said in an interview that the exact nature of Mr. Heywood's relations with the Bos was always unclear. "I didn't get the impression it was anything commercial," Mr. Reed said. "I got the impression it was much more informal." He said that three nights before Mr. Heywood's death, they met for dinner in suburban Beijing. Mr. Heywood said he had not seen Mr. Bo for about a year because of a falling out, and that back then "someone in Bo's inner circle was talking against him because of fears of his influence over Bo."

Mr. Heywood acknowledged that at one point he had been concerned, and even considered leaving China with his family, Mr. Reed said. But, Mr. Reed said: "I got the impression that Bo had moved on, and Neil had moved on. He couldn't have seemed less worried."
Continued on Page 49
Posted by: Steve White || 04/13/2012 00:00 || Comments || Link || E-Mail|| [370 views] Top|| File under:
China Deletes Thousands of Online Posts over 'Rumors'
[An Nahar] China has closed 42 websites and deleted more than 210,000 posts since mid-March in a crackdown on online "rumors", state media said Thursday, as a major political scandal rocked the country.

The announcement on the official Xinhua news agency came as Chinese authorities ramped up efforts to control online speculation about the purge of a top leader whose wife is suspected in the murder of a British businessman.

It did not refer to this week's dramatic developments surrounding the high-profile and populist former leader Bo Xilai, who was sacked as Chongqing party secretary last month.

But China's weibos -- microblogs similar to Twitter that have taken the country by storm -- have buzzed with speculation about Bo's suspension from the powerful 25-member Politburo and the investigation of his wife for murder.

"Actions of creating and spreading rumors via the Internet disrupt public order and undermine social stability, and will never be tolerated," the report quoted Liu Zhengrong, an official with the State Internet Information Office, which controls the web, as saying.

Bo had been tipped to join an elite group of leaders who effectively run China later this year, and his downfall is the biggest drama to hit the Communist Party in years.
Posted by: Fred || 04/13/2012 00:00 || Comments || Link || E-Mail|| [288 views] Top|| File under: Commies
Bo's ouster sparks protests in China
[Bangla Daily Star]
Thousands of people took to streets and clashed with police to protest the ruling Communist Party's move to remove popular leader Bo Xilai from its politburo and charge his wife with murdering a British citizen in China's southwestern city of Chongqing on Wednesday.

But local officials maintained that Chongqing residents were protesting "over a different issue'' without specifying what that was.

The British government had been pushing for a thorough probe into Neil Heywood's suspicious death. Heywood was found dead in a Chongqing hotel room last November. The matter was initially closed as the local police concluded that it was a case of a normal death. But it was reopened and Bo's wife, Bogu Kailai, charged was on Tuesday after his removal as Chongqing city chief sparked rumours of dissent and power struggle within the Communist party. Experts said the murder charge has come handy for the ruling party that was trying hard to ward off its worst crisis following Bo's removal as Chongqing chief. Bo, known as a Maoist leader, had been tipped to become a member of the party's Standing Committee.

Experts said Bo's sacking marks a turning point in Chinese politics and shows that the party is unwilling to tolerate effort to revive Mao's legacy . Bo had led a campaign to revive the legacy and carried out raids against what he saw as ill-effects of economic reforms like gambling and prostitution . Bo's campaign that included replacing TV advertisements with pro-Mao songs was seen as veiled criticism of party's pro-reform activities.

"The latest move shows president Hu Jintao's
...Hu has been involved in the Communist party bureaucracy for most of his adult life, meaning his viewpoint has a lot more theory than it does practice. He espouses a Harmonious Society approach, suggesting everybody should play nice or they'll be shot...
regime will be replaced by a more harsh rule that will curb any sign of dissent with an iron hand," a Beijing-based diplomat said. The controversy over Bo began when Chongqing vice mayor Wang Lijun sought refuse in the US consulate and spent a night there. It now transpires that Wang was trying to protect himself from Bo's ire because he had tried to reopen Heywood's murder case involving Bogu. This had led to Bo's removal as the Chongqing city chief.

Posted by: Fred || 04/13/2012 00:00 || Comments || Link || E-Mail|| [271 views] Top|| File under: Commies
Down Under
No more jail - the library's terrible, terrorist insists
A CONVICTED terrorist serving 14 years for his part in amassing stockpiles of bomb-making chemicals has argued he should not serve a further lengthy jail term for other crimes - because the Goulburn Supermax library is not up to scratch.

Bradley Umar Sariff Baladjam, a bit-part actor who once appeared in Home & Away, told his psychologist he was "suffering at the hands of this regime" at Supermax, where he is classified "AA" high security.

In Downing Centre District Court yesterday, Baladjam complained there were not enough books about maths and Islamic art in the library, and that its opening hours were limited.


Has he considered asking his friends and relations to buy him the desired volumes? Surely they love him enough to spend £60 every two weeks...or perhaps they can find second hand volumes cheap on amazon.com.

He said he liked to study mathematical patterns known as "fractals"in Islamic art but was having to rely on a Year 9 textbook.


Ooooh. He likes to look at the pretty pictures. They needn't buy him expensive textbooks for that -- just do a quick Google search and print out the results. It,s a good mental exercise for him to figure out the mathematics for himself.

His barrister Peter Lange said the Goulburn prison library was not adequate to "exercise the adult mind" of a prisoner left alone for hours and suffering "sensory deprivation".

Baladjam was found guilty in 2008 of four terror offences between July and November, 2005.

He was in court yesterday to be sentenced on gun charges arising from his arrest at Green Valley on November 8, 2005, when he shot at two police officers, grazing one on the hand.

This article starring:
Bradley Umar Sariff Baladjam
Posted by: tipper || 04/13/2012 00:00 || Comments || Link || E-Mail|| [340 views] Top|| File under:
Europe
Free Koran Distributions Have Germany Concerned
At first glance, the project appears relatively harmless. A Muslim group in Germany has set as its goal the distribution of millions of free Korans, so that the holy book of Islam finds its place in "every household in Germany, Austria and Switzerland," as the project website (German language only) states.

For months -- though most noticeably during the recent Easter holidays -- followers of the Salafist imam Ibrahim Abou Nagie have been handing out copies at information stands in city centers across Germany. The group, which calls itself "The True Religion," claims that 300,000 copies have already been distributed.

Increasingly, though, skepticism of the project is mounting among leading politicians in Germany, not least because of Nagie's own radical interpretation of Islam. Indeed, last autumn Nagie was indicted for public incitement to commit criminal offenses and for disturbing the religious peace.

And on Thursday, daily Die Welt reports that a video made a brief appearance on YouTube this week apparently targeting journalists that reported critically on the Koran distribution project. "We now have detailed information on the monkeys and pigs who published false reports about the (Frankfurt Salafist group) DawaFFM and many other brothers and sisters," the video, which has since been taken down, intoned, according to Die Welt.

"We possess a lot of information, for example, we know where you live, we know what football team you root for, we have your mobile phone numbers," it continues. The video names reporters from the dailies Frankfurter Rundschau and Tagesspiegel. Die Welt reports that the producer of the video has worked for Nagie in the past.
Posted by: tipper || 04/13/2012 10:35 || Comments || Link || E-Mail|| [453 views] Top|| File under:
Lufthansa cancels 'flytilla' activists' tickets to TA
Lufthansa German Airlines canceled the plane tickets of dozens of passengers planning to participate in the "flytilla" attempt to land en masse at Ben-Gurion Airport on Sunday, #Airflotilla2 website reported Friday.

The pro-Palestinian website uploaded a scanned image of one of the canceled tickets that a passenger had received, and reported that the same notification had been sent to dozens of activists on Thursday, informing them that their reservation had been canceled "by order of Israel."

#Airflotilla2 is an online campaign supporting "Welcome to Palestine 2012," the umbrella organization overseeing the initiative.

According to the campaign organizers, Lufthansa informed the passengers that "Israel produced a list of names of persons to whom this country denies entry," and that their names were on the list.

The message quoted by #Airflotilla2 stated that their tickets had been canceled and they would be refunded. According to "Welcome to Palestine 2012," some of the people whose flights were canceled are not associated with the campaign.
Posted by: tipper || 04/13/2012 09:37 || Comments || Link || E-Mail|| [276 views] Top|| File under:
Not guilty pleas at Danish newspaper 'massacre' trial
Four men pled not guilty Friday as they went on trial in Denmarkover a suspected plot to massacre the staff of a newspaper that first published controversial cartoons of the Prophet Mohammed.

Sahbi Ben Mohamed Zalouti, Munir Awad
and Omar Abdalla Aboelazm, all Swedish citizens of Tunisian, Lebanese and Moroccan origin respectively, along with a Tunisian national living in Sweden, Mounir Ben Mohamed Dhahri, face charges of "attempted terrorism."

Prosecutors say the four were plotting to "kill a large number of people" at the Jyllands-Posten daily's offices in Copenhagen when they were arrested on December 29, 2010.

Jyllands-Posten published a dozen cartoons in 2005 of the Prophet Mohammed that triggered violent and sometimes deadly protests around the world.

A machine gun with a silencer, a revolver, 108 bullets, reams of duct tape, and $20,000 were among the items found in the men's possession when they were arrested.

Danish police, who had been collaborating with their Swedish counterparts and had been wiretapping the men, swooped in just after hearing them say they were "going to" the newspaper office.

One of the two prosecutors, Henrik Plaehn, told the Glostrup district court that a ceremony celebrating the Sporting Newcomer of the Year at the newspaper was likely the target of the suspected plot.

In addition to a number of sports celebrities, Danish Crown Prince Frederik was present at the ceremony.

This article starring:
Elias Billé Mohamed
Mohamoud Jama
Mounir Ben Mohamed Dhahri
Munir Awad
Omar Abdalla Aboelazm
Sahbi Ben Mohamed Zalouti
Posted by: tipper || 04/13/2012 09:13 || Comments || Link || E-Mail|| [259 views] Top|| File under:
The Grand Turk
Syria: Turkey threatens to invoke Nato's self-defence article
Turkey has resurrected the prospect of western military intervention in the Syrian crisis, threatening to invoke NATO'S self-defence mechanisms over violations of its territory by Assad regime troops.


Now there's an interesting ploy...

Recep Tayyip Erdogan, the Turkish prime minister, repeated calls for United Nations action against Syria, and went on to refer to Article 5 of the Nato treaty. That calls an attack on one Nato member like Turkey an attack on all members.

Invoking the treaty would allow Nato members to take military action against Syria legally without a UN security council resolution. Article 5 has only been invoked on one previous occasion -- in the action taken against Afghanistan after the September 11 attacks.

"Options are plentiful," he said, referring to shooting incidents on the Turkish-Syrian border which sent bullets spraying into refugee camps on three consecutive days earlier this week and killed four Syrians. A Turkish official and interpreter were also injured.

"Nato also has duties regarding Turkey's borders, according to the fifth article," he added.

For Nato to take action after a relatively minor border incident would be unprecedented. But the threat to invoke the treaty's legal cover will alarm the Assad regime, which has so far been confident that there is little the West can do to harm it so long as China and Russia continue to exercise their veto.


Question is whether France and Germany would honor an Article 5 call: if they don't, NATO is finished, finished, finished. Expect a LOT of push-back so that Erdogan doesn't make the call in the first place.
Posted by: tipper || 04/13/2012 09:20 || Comments || Link || E-Mail|| [348 views] Top|| File under:
Great White North
Controversy over student's photo of a Muslim woman holding a bra
Muslim-Canadian Sooraya Graham, a fine arts student at a university in British Columbia, didn't expect to find herself in the middle of a virtual hostage-taking when her project for a photography class was hung in the hallways of the university's art department. Her photo, a mural print of a woman wearing full Islamic dress and holding a bra in her hands while folding laundry, was torn off the wall by an outraged university staffer.

Graham found out last Friday after overhearing some students discussing the removal of "an offensive poster." She discovered the work in question was hers, and that the culprit had left a business card. It was a woman on faculty as an international adviser.

Graham said, "She had taken it to her office and held it hostage. She didn't want to return it unless I agreed not to hang it up again."

Graham said the dean immediately defended the work. The photo was returned and hung in a campus gallery, although it had been ripped during its removal.

Christopher Seguin, vice-president of advancement at the university said they fully stand behind the work and the incident does not reflect the views of the university. He acknowledged the photograph has provoked a heated debate among the student body and in the local Muslim community. "We listen to the concerns of all our stakeholders, but we maintain freedom of expression on our campus. There is nothing condoning hatred in this work, it is not a rude piece of art and we stand behind it."

Members of the Saudi Education Centre in Kamloops have spoken out in the media, criticizing Graham's photo mural and calling for her to post an explanation with the photo. Graham, who is Muslim but not of Saudi origin, said she doesn't believe the work needs to be explained. She said she chose the photo for the exhibit because "it humanizes the veiled woman."

Graham, who wears the niqab herself, said, "You often see the stereotype of the veiled woman being oppressed. We all wear the same undergarments, do laundry, go shopping. I was leaving it open-ended for others to interpret the photo in their own way."
Posted by: ryuge || 04/13/2012 01:51 || Comments || Link || E-Mail|| [298 views] Top|| File under:
US Man Sentenced In Plot To Help Al-Qaeda
A US man was sentenced to more than 17 years in prison Thursday for conspiring to help al-Qaeda, in a case his defense had argued was a free speech issue.
 
Tarek Mehanna,


...a young gentleman of Egyptian descent who received a doctorate in 2008 from the Massachusetts College of Pharmacy in Boston, then taught math and religion at a Muslim school in Worcester. But before that he and a friend or two roamed the jihadi world failing to be accepted as apprentices in the craft in Yemen and Pakistan...

who grew up in a wealthy Boston suburb, was found guilty in December of traveling to Yemen to seek training in a terrorist camp with the intention of going on to Iraq to fight US soldiers there. Prosecutors said that when that plan failed, Mehanna returned to the United States and began translating and disseminating materials online promoting violent jihad.
Posted by: trailing wife || 04/13/2012 00:00 || Comments || Link || E-Mail|| [258 views] Top|| File under: al-Qaeda
India-Pakistan
Lawyer: Bin Laden family to be deported to Saudi Arabia next week
Pakistan will deport the widows and children of Osama bin Laden to Saudi Arabia next week after their jail sentence for illegal residency ends, according to their lawyer. Aamir Khalil said, "They are likely to be deported to Saudi Arabia on April 18, as their sentence ends on April 17."

Earlier this month a Pakistani court sentenced the women to 45 days in prison for staying in the country illegally . It ordered their deportation after the prison term which began on March 3 when they were formally arrested. The three widows and the children were among 16 people detained after the US raid. Two of the wives are Saudi nationals, and one is from Yemen.
Posted by: || 04/13/2012 09:14 || Comments || Link || E-Mail|| [284 views] Top|| File under:
Pakistan Clears Way For NATO
Pakistan's Parliament approved new guidelines on relations with the U.S. in a vote that could pave the way for the reopening of North Atlantic Treaty Organization supply routes to Afghanistan.

Islamabad has blocked NATO from using Pakistan soil to provision troops in Afghanistan since November after the inadvertent killing of 24 Pakistani soldiers in U.S. helicopter airstrikes. NATO and U.S. forces have had to reroute supplies through Central Asia, a more costly proceduren republics.

Pakistan's government and military had said it wouldn't reopen the routes until its Parliament had a chance to re-evaluate the country's relations with the U.S., a process aimed at dousing growing anti-U.S. sentiment in the country. The debate appeared to end Thursday with lawmakers voting to accept guidelines that include calling on the U.S. to end drone strikes in Pakistan and formally apologize for the killing of the soldiers.

Parliament also recommended that Pakistan allow NATO to begin using the supply routes again, but charge a higher fee.
Posted by: tipper || 04/13/2012 01:08 || Comments || Link || E-Mail|| [632 views] Top|| File under:
KP won't oppose food supply to Nato
[Dawn] Khyber-Pakhtunkhwa


... formerly NWFP, still Terrorism Central...


Information Minister Mian Iftikhar Hussain on Wednesday favoured resumption of NATO


...the North Atlantic Treaty Organization. A cautionary tale of cost-benefit analysis....


supply but said only food should be allowed to pass through Pakistain.

Speaking to Swat

...a valley and an administrative district in the Khyber Pakhtunkhwa Province of Pakistain, located 99 mi from Islamabad. It is inhabited mostly by Pashto speakers. The place has gone steadily downhill since the days when Babe Ruth was the Sultan of Swat...
Press Club representatives, who called on him here, Mr Iftikhar said there should be no permission to the arms and ammunitions' movement to Afghanistan in NATO containers and that NATO supply should be restored for food items only.He said everyone would accept parliament's decision on restoration of NATO supply as it was the country's supreme institution. He said no state had the right to interfere in others' affairs and rather, all states were bound by international laws to honour each other's

illusory sovereignty

.

"Our national interests are supreme to us. We will never compromise them with any international power, including the US," he said.

The minister said Pakistain wanted good relationship with all countries of the world on the basis of equality and would greatly appreciate international support for development.

He urged the US to reconsider its policies, especially regarding drone attacks, saying it's badly affecting the US image in the country and the world.

Mr Iftikhar said the drone technology should be shared with Pakistain for better results against war of terror.
Posted by: Fred || 04/13/2012 00:00 || Comments || Link || E-Mail|| [252 views] Top|| File under: Govt of Pakistan
Israel-Palestine-Jordan
Palestinian Authority Blames Gaza For Deficit Mess
Western-backed PA says it has poured $7 billion to

Gazoo

since

Hamas, always the voice of sweet reason,

seized control in 2007, blames Hamas for stymieing efforts to balance books

Posted by: trailing wife || 04/13/2012 00:00 || Comments || Link || E-Mail|| [258 views] Top|| File under:
Israel, Lebanon 'cooperation' ahead of Nakba Day
(Ma'an) -- Israel's navy has recently strengthened its cooperation with the Lebanese Navy in the Mediterranean, as it prepares for possible flotillas to

Gazoo

on Nakba Day, Israeli media reported Wednesday.

According to the report in Israel's Haaretz daily, Israeli navy officials have been cooperating unofficially with

Leb

's forces recently.

Israel has also been aided by the Lebanese Navy in driving out foreign fishing boats that have been nearing Israeli waters, the report said. As a result, a significantly fewer number of foreign ships approach Israel's maritime border now, Haaretz reported.
Posted by: trailing wife || 04/13/2012 00:00 || Comments || Link || E-Mail|| [244 views] Top|| File under:
Syria-Lebanon-Iran
Iran ships "off radar" as Tehran conceals oil sales
Iran is concealing the destinations of its oil sales by disabling tracking systems aboard its tanker fleet, making it difficult to assess how much crude Tehran is exporting as it seeks to counter Western sanctions aimed at cutting its oil revenues.

Most of Iran's 39-strong fleet of tankers is now "off-radar" after Tehran ordered captains in the National Iranian Tanker Co (NITC) to switch off the black box transponders that are used in the shipping industry to monitor vessel movements, oil industry, trading and shipping sources said.

"Iran, helped by its customers, is trying to obfuscate as much as possible," said a senior executive at a national oil company that has done business with Iran.

And Iran may have countered a reported reduction in its oil sales in March by offering big discounts in the form of free freight, finance and insurance and generous credit terms, the sources said.

Europe's July 1 oil embargo, and U.S. and European financial sanctions against Iran's nuclear program have seen Tehran's oil sales drop to most Western destinations and drawn promises from some Asian buyers that they will cut purchases.

But cheap, covert sales may have curbed or even reversed the reduction in shipments, the sources say.
Posted by: tipper || 04/13/2012 10:47 || Comments || Link || E-Mail|| [624 views] Top|| File under:
Iran and 6 powers may progress at nuke talks
After years of failure, Iran and the six world powers may finally be able to revive nuclear negotiations when they meet again Saturday, each by offering concessions the other side keenly seeks.

The West's strongest hand is sanctions as it comes to the table in Istanbul. Iran in turn, may dangle the prospect of halting uranium enrichment to a higher level that would shorten the path to making warhead material should Iran opt to go that route.

The U.N. sanctions squeeze has in recent months been tightened by U.S. and EU economic penalties that threaten to bite into Iran's main cash cow, oil. But not all have been enacted, and diplomats tell The Associated Press that some may be put on hold if Tehran shows readiness to compromise.

They demanded anonymity in exchange for discussing confidential negotiating strategy.
Posted by: tipper || 04/13/2012 09:05 || Comments || Link || E-Mail|| [449 views] Top|| File under:
Russia to keep warships off Syria coast
Russia will keep a permanent naval presence off Syria's coast to match the growing number of Western warships monitoring the 13-month crisis, a top defence official said Friday.

"A decision has been taken to keep Russian navy ships permanently stationed near Syria's coast," the RIA Novosti state news agency quoted a senior defence ministry official as saying.

The unnamed source said the move was taken in response to the growing number of US warships in the region as well as those from European naval powers Britain and France.

Russia at the start of the month dispatched the Smetlivy guided-missile destroyer to the coast of its Soviet-era ally.

The defence source said several Russian warships -- including those capable of landing ground forces in Syria -- were now being prepared for Mediterranean Sea missions. The next warship sent to the region "could be the destroyer escort Pytlivy or one of the big amphibious assault ships," the Russian defence official said.

Earlier reports said the Smetlivy ship Russia now has off Syria's coast had planned to dock at the Tartus naval base that Moscow leases from Damascus.

The Syrian port is the last Russia has in the Mediterranean after an era of Soviet naval dominance and Moscow is keen to preserve its rights to the site.

A Saint Vincent-flagged cargo ship operated by a Russian company that docked in Tartus in January was reportedly delivering munitions for regime forces despite a Western arms embargo on Syria.
Posted by: tipper || 04/13/2012 08:49 || Comments || Link || E-Mail|| [250 views] Top|| File under:
Geagea Says Bid on Life Triggered by His 'Attempt to Put Christians at Heart of Arab Spring'
[An Nahar] Lebanese Forces


A Christian political party founded by Bashir Gemayel, who was then bumped off when he was elected president of Leb...


leader
Samir Geagea


... Geagea was imprisoned by the Syrians and their puppets for 11 years in a dungeon in the third basement level of the Lebanese Ministry of Defense. He was released after the Cedar Revolution in 2005 ...


said Thursday that the rival domestic and regional camp "has an interest" in eliminating him from the political scene, noting that his "attempt to put the Christians at the heart of the Arab Spring is an additional factor in the

liquidation

attempt" he

escaped

last week.

"I changed my lifestyle after the

liquidation

attempt to prevent the perpetrators from making another bid," Geagea said in an interview on Al-Arabiya.

He accused a "professional and major political side" of perpetrating the attack, stressing that it was not the work of "individuals."

"At least six people are estimated to have taken part in the operation, which means that it was well-organized," he noted.

Last week, Geagea announced that he had been shot at twice by "snipers" as he was walking with bodyguards outside his fortified residence in Maarab.

"I heard two shots, so I dropped to the ground," he said, adding that the bullets made two holes in the wall of his house.

Lebanese security services who later arrived at the scene confirmed the incident, which they said they were investigating.

Posted by: Fred || 04/13/2012 00:00 || Comments || Link || E-Mail|| [250 views] Top|| File under:
Who's in the News
48
[untagged]
5
Arab Spring
4
Govt of Syria
3
al-Shabaab
2
Govt of Sudan
2
Commies
2
al-Qaeda in Arabia
1
al-Qaeda
1
Taliban
1
Govt of Pakistan
Bookmark
E-Mail Me
The Classics
The O Club
Rantburg Store
Comments Spam
The Bloids
The Never-ending Story
Thugburg
RSS Links
Gulf War I
The Way We Were
Bio
Merry-Go-Blog
Hair Through the Ages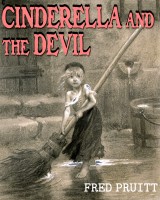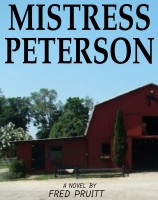 On Sale now!


A multi-volume chronology and reference guide set detailing three years of the Mexican Drug War between 2010 and 2012.

Rantburg.com and borderlandbeat.com correspondent and author Chris Covert presents his first non-fiction work detailing the drug and gang related violence in Mexico.

Chris gives us Mexican press dispatches of drug and gang war violence over three years, presented in a multi volume set intended to chronicle the death, violence and mayhem which has dominated Mexico for six years.
Click here for more information


Meet the Mods
In no particular order...


Steve White
Seafarious
Pappy
lotp
Scooter McGruder
john frum
tu3031
badanov
sherry
ryuge
GolfBravoUSMC
Bright Pebbles
trailing wife
Gloria
Fred
Besoeker
Glenmore
Frank G
3dc
Skidmark
Alaska Paul



Better than the average link...



Rantburg was assembled from recycled algorithms in the United States of America. No trees were destroyed in the production of this weblog. We did hurt some, though. Sorry.
54.162.184.214