Afghanistan
Obama sends letter of apology to Afghan president over Koran burning
The Afghan president's office says it has received a letter from President Barack Obama formally apologizing for the burning of Korans at a US military base in Afghanistan.

The statement from President Hamid Karzai's office says the U.S. ambassador delivered the letter on today.

In the letter, which is quoted in the statement, Obama expresses his "deep regret for the reported incident" and offers his "sincere apologies."

According to the statement, Obama wrote: "The error was inadvertent; I assure you that we will take the appropriate steps to avoid any recurrence, to include holding accountable those responsible."
Posted by: Beavis || 02/23/2012 08:53 || Comments || Link || E-Mail|| [342 views] Top|| File under:
Africa Horn
U.N. Council Increases Somalia Force to 17,731
The U.N. Security Council unanimously agreed Wednesday to increase the African Union


...a union consisting of 53 African states, most run by dictators of one flavor or another. The only all-African state not in the AU is Morocco. Established in 2002, the AU is the successor to the Organisation of African Unity (OAU), which was even less successful...


force in Somalia from 12,000 to 17,731 troops.

A resolution passed by the 15-nation council gave the African force a tougher mandate to attack Shebab Islamist

snuffies

and substantially increased international funding for the military operation.

The resolution was prepared by

Britannia

ahead of an international conference in London on boosting support for efforts by Somalia's transitional government to re-establish control in the country.

Somalia has had no effective government for more than two decades and in recent years Shebab rebels, which are linked to Al-Qaeda, and other

bad turban

groups have taken an increasing hold on large parts of the country.

The African Union force, AMISOM, has been helping the government to fight back over the past year, however. The force had an upper limit of 12,000 but can now call on extra troops following the new resolution.

Kenyan troops already in Somalia will now come under AMISOM command. Ethiopian troops, which have taken the Shebab stronghold of Baidoa, will not be part of the force, however.

The Security Council ordered AMISOM to move into new parts of Somalia and gave it a direct mandate to go on the offensive against Shebab.

AMISOM was "authorized to take all necessary measures" with Somali security forces "to reduce the threat posed by Shebab and other armed opposition groups in order to establish conditions for effective and legitimate governance across Somalia," said the resolution.

AMISOM is run by the African Union but paid for by the United Nations


...the Oyster Bay money pit...


The resolution increased international funding for its logistics. Diplomats said the annual cost would increase from about $250 million a year to about $550 million.

The European Union


...the successor to the Holy Roman Empire, only without the Hapsburgs and the nifty uniforms and the dancing...


is the biggest contributor to the AMISOM fund.
Posted by: trailing wife || 02/23/2012 00:03 || Comments || Link || E-Mail|| [286 views] Top|| File under:
Africa North
Tunisia, Egypt Islamists signal bigger religion role
Bet you never saw this coming...

PARIS (Reuters)- After months of reassuring secularist critics, Islamist politicians in Tunisia and Egypt have begun to lay down markers about how Muslim their states should be - and first signs show they want more religion than previously admitted.

Islamist parties swept the first free elections in both countries in recent months after campaigns that stressed their readiness to work with the secularists they struggled with in the Arab Spring revolts against decades-long dictatorships.


Now that the Islamicists have won, there won't be a need for any more 'free' elections. They'll do the next one Yemeni style. Having more than one choice on the ballot just confuses the masses.

With political deadlines looming, a key Tunisian party in the constituent assembly and the head of Egypt's influential Muslim Brotherhood both made statements this week revealing a stronger emphasis on Islam in government.

Popular List, the party tasked with writing Tunisia's new constitution, announced on Monday its draft called Islam "the principle source of legislation" - a phrase denoting laws based on the sharia moral and legal code.

On Tuesday, Egyptian Brotherhood leader Mohamed Badie said his group wanted a president with "an Islamic background." That term is vague, but not as vague as the conciliatory "consensus candidate" talk heard from most parties until now.


The term is not vague in the least. The Muslim Brotherhood gets to interpret what 'islamic background' means, and we all know what they mean.

Secularists in both countries warned voters against trusting the Islamists and these subtle changes could have come straight from a secularist playbook on how Islamists would gradually insert more religion into the political and legal systems.


But no one is going to listen to them. The fix is in.

Rachid Ghannouchi, leader of the largest party ennahda and a leading reformist Muslim thinker during his years in London exile, reassured secularists last year by agreeing with them that the first article of Tunisia's constitution should remain unchanged. The article, which said Tunisia's language was Arabic and religion Islam, was "just a description of reality ... without any legal implications, he told Reuters in November. "There will be no other references to religion in the constitution."


He was lying, of course, but Reuters bought it. Then again, Reuters wanted to buy it so it was an easy sell...

In the draft constitution, Islam is described as Tunisia's religion "and the principal source of its legislation."

"Using Islamic sharia as a principle source of legislation will guarantee freedom, justice, social equality, consultation, human rights and the dignity of all its people, men and women," it says.


Just like it does in Saudi Arabia, Yemen, Syria, Pakistain and Iran.

Mentioning sharia means all laws must be consistent with Islam, a condition found in many constitutions in Muslim countries. This can be interpreted broadly, or strictly if those vetting the legislation impose a narrow reading of Islam.


No, it cannot be interpreted 'broadly', because there is only one interpretation: the strict one.

Reaction in Tunis to the draft has been muted so far because Ghannouchi is planning a news conference on Thursday where he will probably have to declare Ennahda's position on it.

Hachmi Hamdi, who supported Ennahda before forming Popular List, said the draft was more Islamic than expected because "the public that voted for us is a conservative public that wants sharia as the principle source of the constitution."


So the public will get what it wants. If the public doesn't want it they'll still get it. That's what happens when you put thugs in charge.

In Egypt, the Muslim Brotherhood has decided not to present its own candidate for the presidential election due in June and argued until now that it wanted a candidate acceptable to all. Even Emad Abdel Ghaffour, head of the leading Salafi Islamist Nour Party, told this to Reuters two weeks ago. He said the sharia mention in Egypt's constitution should be retained without being tightened, as more hardline Salafis have urged.

But Badie told the daily newspaper of the Brotherhood's Freedom and Justice Party on Tuesday that "the candidate must have an Islamic background."


He was just preparing the battlespace, and now is stepping up.

Badie's comments seemed to rule out Brotherhood support for Amr Moussa, a former Egyptian foreign minister and Arab League secretary general seen as one of the frontrunners.


Unless he makes peace with the Brotherhood...

Lying between the two countries, Libya is also transforming its political system after ousting Muammar Gaddafi but has not yet held elections or begun work on a new constitution. The chairman of the ruling National Transitional Council, Mustafa Abdul Jalal, has said Tripoli would take sharia as the source for its laws. Hundreds of Libyan Muslim Brothers and Salafists rallied last month to demand sharia law.


So we'll have a Sharia League from the western border of Algeria to the fence between Gazoo and Israel. Nice going, Barack, really nice going.
Posted by: Steve White || 02/23/2012 10:38 || Comments || Link || E-Mail|| [265 views] Top|| File under:
Egypt Wraps Up Legislative Elections
Egypt on Wednesday wraps up two-stage elections for the upper house of parliament, which caps a landmark legislative poll that saw Islamists propelled to the center stage of politics.

Many polling stations were empty in the final day of voting for members of the Shura Council, in sharp contrast to the long queues and active campaigning that marked the People's Assembly vote.

Less than 10 percent of voters turned out in the first stage of voting for the Shura Council which saw the two main Islamist parties dominate the polls, according to the electoral commission.

Final results for the upper house are expected to be announced on Saturday, after which members of both houses are to choose a panel to draft a new constitution.

The elections are part of a roadmap for a transition to democratic rule laid out by the ruling military council that took power after the popular uprising that overthrew president Hosni Mubarak


...The former President-for-Life of Egypt, dumped by popular demand in early 2011...


last year.

Under the complex system adopted after Mubarak's ouster, two thirds of the Shura's 180 elected members are elected via a party-list system, while one third are elected directly.

One third of the Shura Council will be nominated by the head of state.

The powerful

Moslem Brüderbund

's Freedom and Justice Party won a crushing victory in the lower house of parliament elections, which were contested over three months, to clinch 47 percent of seats.

The Al-Nur, representing the ultra-conservative Salafist current of political Islam, came second place, with liberal parties trailing far behind.

The election comes amid nationwide protests calling for the immediate ouster of the Supreme Council of the Armed Forces led by Mubarak's longtime defense minister Hussein Tantawi.

Protesters accuse the military council of mismanagement and of human rights
...which are usually entirely different from personal liberty...
abuses.

The SCAF has vowed to cede power to civilian rule by June when a new president is elected, but there is widespread belief it seeks to maintain some degree of control even after June.
Posted by: trailing wife || 02/23/2012 00:00 || Comments || Link || E-Mail|| [270 views] Top|| File under:
Mubarak turns down chance to address trial court
CAIRO: Egypt's ousted President Hosni Mubarak has turned down the chance to address the court on the last session before the verdict in his seven-month trial.

He is accused of complicity in the killing of protesters during the uprising that overthrew him last year. More than 800 are reported to have died during the violence.

"I have no comment. What the lawyer said is enough," Mubarak told the judge on Wednesday.


Then the nurse rolled him over and gave him his injection, and he burbled a bit before nodding off to sleep.

Mubarak's defense team argues that he is still president, and thus can only be tried for treason or in a special court.


Careful what you wish for, boys...

The landmark murder and corruption trial of Mubarak entered its final day of hearings on Wednesday, with the judge expected to announce the date of the verdict.

The trial could see the toppled ruler, his Interior Minister Habib Al-Adly and six security chiefs sent to the gallows if convicted of complicity in the deaths of peaceful protesters during the uprising that overthrew him a year ago. At the hearing, prosecutors told Judge Ahmed Refaat that the medical wing of Cairo's Tora prison was ready to receive Mubarak, state television reported, following mounting calls to move him from hospital to prison.
Posted by: Steve White || 02/23/2012 00:00 || Comments || Link || E-Mail|| [257 views] Top|| File under:
Arabia
Rights Group Presses U.S. to Prosecute Saleh
An international rights group urged the United States, where Yemen's outgoing President President-for-Life Ali Abdullah Saleh


... Saleh initially took power as a strongman of North Yemen in 1977, when disco was in flower, but he didn't invite Donna Summer to the inauguration and Blondie couldn't make it...


is staying, to probe his forces' deadly crackdown on opponents during a year-long uprising.

"The United States has an obligation to investigate the serious and credible allegations of torture and other widespread violations brought against Saleh," the International Federation for Human Rights (FIDH) said in a statement late Tuesday.

Saleh, who gave up power in return for immunity from prosecution based on a Gulf-brokered deal he signed in November, has been in the United States since January 29 for treatment of burn wounds he suffered when his presidential palace was attacked in June.

The deal came following months of demonstrations in which hundreds were killed in a crackdown by Saleh's loyalists and forces across the country.

"The United States has failed to comply with its legal responsibilities to uphold this resolution and has allowed Saleh to remain in the United States without legal consequence while demonstrations calling for justice continue on a daily basis in Yemen," said the

Gay Paree

-based FIDH.

The group "and its partners in Yemen... call on the U.S. government to uphold its international responsibilities and open an investigation into torture against Saleh," it added.

Yemen's parliament last month adopted a law giving Saleh "complete" immunity from prosecution in return for stepping down under the transition deal.

Rights groups have repeatedly pressed the United States to prosecute Saleh.

In a report this month based on witness accounts, Human Rights Watch


... dedicated to bitching about human rights violations around the world...


said that Saleh's forces had stormed and shelled hospitals, evicted patients at gunpoint and beat medics during an assault last year against protests in the city of Taez.

The New York-based rights group said that at least 120 people died in Taez, of whom 57 were taking part in peaceful demonstrations and 22 were children.

Yemenis on Tuesday voted in a referendum-like presidential poll in which Vice President Abdrabuh Mansour Hadi stood as sole candidate to lead the country during a two-year interim period, based on the transition deal.

State Department spokeswoman Victoria Nuland said Tuesday that Saleh was in

Caliphornia

and would enjoy diplomatic immunity until Hadi was inaugurated.
Posted by: trailing wife || 02/23/2012 00:00 || Comments || Link || E-Mail|| [266 views] Top|| File under:
Caribbean-Latin America
Chavez health setback creates uncertainty
President Hugo Chavez's revelation that his cancer may have returned has plunged Venezuela into a period of deep uncertainty as it ramps up for what many expect to be the most closely contested presidential elections in years. Less than 24 hours after Chavez disclosed that doctors have found a new lesion that is likely cancerous in the same area where a malignant tumor was removed last year, what-next scenarios have begun to proliferate in the local media and among analysts.

Chavez could still tap a successor to run in his place, the October 27 elections could be delayed, or he could just muddle through with a campaign message that shifts attention from the state of his health to the legacy of his Bolivarian revolution.

But underlying the speculation are deeper fears of the unpredictable consequences of a vacuum of power in a country that has been dominated by Chavez, 57, since he came to power in 1999.

"No one needs to be alarmed, and no one should start celebrating: because independent of what my personal fate may be, this revolution is on its way and nobody and nothing is going to stop it," Chavez said Tuesday.

The opposition response to the news has been muted, with its unified candidate Henrique Capriles setting a gentlemanly tone by wishing Chavez a speedy recovery. So far, Capriles has refused to rise to bait thrown out by Chavez, who in campaign appearances last week called the younger man a "pig" and vowed to "pulverize" him in the elections.

Recent opinion polls have given him a lead over Capriles -- a center-left moderate -- but around a third of Venezuelans say they are still undecided.

Chavez, who had declared himself cancer-free after surgery in June and four rounds of chemotherapy, had displayed signs of picking up the pace of his schedule in recent months, resuming weekly television and radio broadcasts, delivering rousing speeches and greeting supporters.

In a television interview Tuesday, Chavez acknowledged he may have to slow down if the lesion is found to be malignant. "If it is malignant, I would be going into a different phase... certainly localized radiation therapy," Chavez said.

Among those mentioned as possible successors are Vice President Elias Jaua, Foreign Minister Nicolas Maduro, National Assembly President Diosdado Cabello and Chavez's brother, the governor of the state of Barinas, Adan Chavez.
Posted by: Steve White || 02/23/2012 00:00 || Comments || Link || E-Mail|| [273 views] Top|| File under:
Caucasus/Russia/Central Asia
Russia Says U.S. might Use Kyrgyz Airbase in Iran Strike
Russia on Wednesday said it could not rule out that the United States would use the U.S. Manas airbase in ex-Soviet Kyrgyzstan for an eventual strike on Iran over its contested nuclear program.


Nah, our planes don't have the Star of David on 'em...

"It cannot be excluded that this site could be used in a potential conflict with Iran," foreign ministry

front man

Alexander Lukashevich told

news hound

s. "We hope that such an apocalyptic scenario will not be realized."

Kyrgyzstan President Almazbek Atambayev in December said it was "very dangerous" for the state to host the U.S. Manas military airbase and has threatened the Americans with eviction when the current lease expires in 2014.

The U.S. base, which is located at the airport in the capital Bishkek, is currently used as a key coalition hub for operations in nearby Afghanistan.

Lukashevich said using the airbase as a launch-pad to strike Iran would require "changes or rather violations" to the lease agreement between Washington and Bishkek.

"The statements from Washington which do not rule out a military solution to the Iranian nuclear crisis have caused serious worries in the Central Asian region," he said.

"The worries are shared not just by Kyrgyzstan -- where a debate has erupted about the risk of a retaliatory strike from Iran -- but other Central Asian countries," he added.

The United States and its chief regional ally Israel have never ruled out a military strike against Iran over its controversial nuclear program but Russia has always insisted the standoff can only be solved through diplomacy.

Russia also has a military base in Kyrgyzstan and has long vied with Washington for influence in the country as Moscow seeks to preserve its ascendancy in the ex-Soviet region.
Posted by: trailing wife || 02/23/2012 00:29 || Comments || Link || E-Mail|| [356 views] Top|| File under:
China-Japan-Koreas
Ruling party proposes citizenship certificates for Nork defectors
SEOUL -- The ruling party floated the idea Thursday of issuing certificates of South Korean citizenship to North Korean defectors detained in China as a way to save refugees facing repatriation to their communist homeland.

The latest move comes as calls mount for China not to repatriate dozens of defectors arrested earlier this month to North Korea, where it is feared they will face harsh persecution and even execution.

Nine lawmakers of the Saenuri Party and Foreign Minister Kim Sung-hwan held a meeting at the National Assembly earlier in the day to seek measures to pressure Beijing not to send back the refugees, whom China sees as "illegal trespassers," against their will. Lee Joo-young, the party's chief policymaker, said lawmakers belonging to the foreign affairs committee asked the government to consider issuing citizenship certificates to defectors in China to put them under South Korean protection. Kim said his ministry will review the party's proposal, according to Lee.

It is still open to question whether laws would need to be revised to adopt such a suggestion or whether China would release such detainees if they could present Seoul-issued documents.

Diplomatic missions abroad have issued South Korean passports to North Koreans who fled their homeland and arrived in other third countries. A special law enacted in 2008 obliges the South Korean government to help protect stateless defectors overseas on humanitarian grounds.

"The legal issues faced by North Korean defectors are not a matter between certain countries, but a matter of the international community and human beings," the party's floor leader Hwang Woo-yea said during the meeting. "Chinese authorities should transparently abide by international law and procedures."
Posted by: Steve White || 02/23/2012 00:00 || Comments || Link || E-Mail|| [256 views] Top|| File under:
Kim Jong-un Inspects Nuclear, Missile Unit
New North Korean leader Fat Boy Kim Jong-un inspected the North Korean Army's 842nd Unit, North Korea's state-run media reported on Tuesday. The unit, which is under the direct control of the General Staff in charge of all military operations, is said to be tasked with handling the North's nuclear weapons and medium and long-range missiles.

A South Korean security official said, "The North's nuclear weapons and missiles are under a control system whereby the supreme commander (Pudgy) (Kim Jong-un), who is usually concurrently chairman of the Workers Party's Central Military Commission, gives an order to the chief of the General Staff (Ri Yong-ho) to launch a missile, and then the chief of the unit (Choe Sang-ryo) executes the order."

The unit has rarely been exposed to the outside due to its strategic importance. During his lifetime, former leader Kim Jong-il, who died late last year, never publicized his visits to the unit.

A researcher of a South Korean government-funded think tank said, "We're trying to find out why Suet Face Kim Jong-un openly visited the military unit. At first glance, he was apparently trying to demonstrate that he's firmly taken control of the nuclear weapons."

Another government official pointed out that Kim Jong-il used to visit nuclear- or missile-related units two or three months ahead of nuclear tests or missile test-launches. "Nobody can rule out that the North will conduct a third nuclear test or test-launch a long-range missile right after the centennial of regime founder Kim Il-sung on April 15," he added.
Posted by: Steve White || 02/23/2012 00:00 || Comments || Link || E-Mail|| [292 views] Top|| File under:
N. Korea calls nuke summit a 'childish farce'
SEOUL: North Korea lashed out at its neighbor on Wednesday for hosting an international nuclear security summit in Seoul next month, calling it a "childish farce" and an "intolerable grave provocation."


Which they'll somehow manage to tolerate...

The South has said Pyongyang can send a delegate to the conference involving some 50 world leaders, including US President Barack Obama, but insists the invitation is conditional on it renouncing its own nuclear program.

"It is astonishing that a meeting dealing with the issue of nuclear security is to be convened in south Korea, a nuclear advance base for the US and the world's largest nuclear powder magazine," KCNA state news agency quoted an official statement as saying.

Referring to "south" Korea without the capital "S" is its way of denying its existence as a separate country. It said the March 26-27 summit showed that south Korea was a "special-class nuclear war servant for its American master."

The United States guarantees the South's security under its so-called "nuclear umbrella," but says it does not keep nuclear weapons on the peninsula.

The North itself has twice tested nuclear devices, and analysts say it has enough fissile material to make more half a dozen atomic bombs.
Posted by: Steve White || 02/23/2012 00:00 || Comments || Link || E-Mail|| [276 views] Top|| File under:
Home Front: WoT
Manning formally charged in WikiLeaks case
WIKILEAKS suspect Bradley Manning was formally charged overnight ahead of a court-martial that could see the US soldier sentenced to life in prison. Manning was charged with 22 counts, the most serious of which is "aiding the enemy," for allegedly turning over a trove of classified US documents to WikiLeaks in one of the most serious intelligence breaches in US history.

The 24-year-old Manning is accused of passing hundreds of thousands of military field reports from Iraq and Afghanistan and US diplomatic cables to WikiLeaks between November 2009 and May 2010, when he was serving in Iraq.

The leak of the military documents shed light on civilian deaths, while the diplomatic cables sparked a firestorm by disclosing the private remarks of heads of state and candid observations by senior US officials.

The US government slammed the disclosure of the documents by WikiLeaks, saying it threatened national security and the lives of foreigners working with the military and US embassies.

WikiLeaks supporters view the site as a whistleblower that exposed US wrongdoing and see Manning as a political prisoner.
Posted by: tipper || 02/23/2012 15:33 || Comments || Link || E-Mail|| [265 views] Top|| File under:
NYPD built secret files on mosques outside NY
NEWARK, New Jersey: Americans living and working in New Jersey's largest city were subjected to surveillance as part of the New York Police Department's effort to build databases of where Muslims work, shop and pray. The operation in Newark was so secretive even the city's mayor says he was kept in the dark.


This seems a little .. excessive. Where does the jurisdiction end for the NYPD?

For months in mid-2007, plainclothes officers from the NYPD's Demographics Units fanned out across Newark, taking pictures and eavesdropping on conversations inside businesses owned or frequented by Muslims.

The result was a 60-page report, obtained by The Associated Press, containing brief summaries of businesses and their clientele. Police also photographed and mapped 16 mosques, listing them as "Islamic Religious Institutions."

The report cited no evidence of terrorism or criminal behavior. It was a guide to Newark's Muslims.

According to the report, the operation was carried out in collaboration with the Newark Police Department, which at the time was run by a former high-ranking NYPD official. But Newark's mayor, Cory Booker, said he never authorized the spying and was never told about it.


Quite possibly, this is even true. One hears stories about New Jersey politicians being connected, whatever that means.

"Wow," he said as the AP laid out the details of the report. "This raises a number of concerns. It's just very, very sobering."

Police conducted similar operations outside their jurisdiction in New York's Suffolk and Nassau counties on suburban Long Island, according to police records.

Such surveillance has become commonplace in New York City in the decade since the 2001 terrorist attacks. Police have built databases showing where Muslims live, where they buy groceries, even what Internet cafes they use and where they watch sports. Dozens of mosques and student groups have been infiltrated and police have built detailed profiles of ethnic communities, from Moroccans to Egyptians to Albanians.

The documents obtained by the AP show, for the first time in any detail, how those efforts stretched outside the NYPD's jurisdiction. New Jersey and Long Island residents had no reason to suspect the NYPD was watching them. And since the NYPD isn't accountable to their votes or tax dollars, those non-New Yorkers had little recourse to stop it.

"All of these are innocent people," Nagiba el-Sioufi of Newark, said while her husband, Mohammed, flipped through the NYPD report, looking at photos of mosques and storefronts frequented by their friends.

Egyptian immigrants and American citizens, the couple raised two daughters in the United States. Mohammed works as an accountant and is vice president of the Islamic Culture Center, a mosque a few blocks from Newark City Hall.

"If you have an accusation on us, then spend the money on doing this to us," Nagiba said. "But you have no accusation."


It's one thing to know what's going on in the community, but this does seem to be a government agency spying on its citizens. That's not appropriate, and the blowback is likely to cause more harm than the good the surveillance ever did.

NYPD spokesman Paul Browne did not return a message seeking comment about the report. Former Newark Police Chief Garry McCarthy, who is now in charge of the Chicago Police Department, also did not return messages left on his cellphone and with a press aide.


They're both calculating their final pension payouts...

The goal of the report, like others the Demographics Unit compiled, was to give police at-their-fingertips access to information about Muslim neighborhoods. If police got a tip about an Egyptian terrorist in the area, for instance, they wanted to immediately know where he was likely to find a cheap room to rent, where he might buy his lunch and at what mosque he probably would attend Friday prayers.

"These locations provide the maximum ability to assess the general opinions and general activity of these communities," the Newark report said.

The effect of the program was that hundreds of American citizens were catalogued -- sometimes by name, sometimes simply by their businesses and their ethnicity -- in secret police files that spanned hundreds of pages:

-- "A Black Muslim male named Mussa was working in the rear of store," an NYPD detective wrote after a clandestine visit to a dollar store in Shirley, New York, on Long Island.

-- "The manager of this restaurant is an Indian Muslim male named Vicky Amin" was the report back from an Indian restaurant in Lindenhurst, New York, also on Long Island.

-- "Owned and operated by an African Muslim (possibly Sudanese) male named Abdullah Ddita" was the summary from another dollar store in Shirley, New York, just off the highway on the way to the Hamptons, the wealthy Long Island getaway.

In one report, an officer describes how he put people at ease by speaking in Punjabi and Urdu, languages commonly spoken in Pakistan.

This past summer, when the AP first began reporting about the NYPD's surveillance efforts, New York Mayor Michael Bloomberg said his police do not consider religion in their policing.


In that case we can review the NYPD files on the Amish in Lancaster, PA...

On Tuesday, following an AP story that showed the NYPD monitored Muslim student groups around the Northeast, school leaders including Yale University president Richard Levin expressed outrage over the tactics. Bloomberg fired back in what was the most vigorous defense yet of his department.

"The police department goes where there are allegations. And they look to see whether those allegations are true," he told reporters. "That's what you'd expect them to do. That's what you'd want them to do. Remind yourself when you turn out the light tonight."


But apparently there were no allegations, Mr. Mayor...

There are no allegations of terrorism in the Demographics Unit reports and the documents make clear that police were only interested in locations frequented by Muslims. The canvas of businesses in Newark mentions Islam and Muslims 27 times. In one section of the report, police wrote that the largest immigrant groups in Newark were from Portugal and Brazil. But they did not photograph businesses or churches for those groups.

"No Muslim component within these communities was identified," police wrote, except for one business owned by a Brazilian Muslim of Palestinian descent.

Polls show that most New Yorkers strongly support the NYPD's counterterrorism efforts and don't believe police unfairly target Muslims. The Muslim community, however, has called for Police Commissioner Ray Kelly's resignation over the spying and the department's screening of a video that portrays Muslims as wanting to dominate the United States.

In Newark, the report was met with a mixture of bemusement and anger.

"Come, look at yourself on film," Abdul Kareem Abdullah called to his wife as he flipped through the NYPD files at the lunch counter of their restaurant, Hamidah's Cafe.

An American-born citizen who converted to Islam decades ago, Abdullah said he understands why, after the Sept. 11 terror attacks, people are afraid of Muslims. But he said he wishes the police would stop by, say hello, meet him and his customers and get to know them. The documents show police have no interest in that, he said.

"They just want to keep tabs on us," he said. "If they really wanted to understand, they'd come talk to us."


He's right. That's the proper first step. Now if those initial conversations show that there is a problem, then selected surveillance is helpful, and likely much more useful.

After the AP approached Booker, he said the mayor's office had launched an investigation. "We're going to get to the bottom of this," he said.

Booker met with Islamic leaders while campaigning for mayor. Those interviewed by the AP said they wanted to believe he didn't authorize the spying but wanted to hear from him directly.

Ironically, because officers conducted the operation covertly, the reports contains mistakes that could have been easily corrected had the officers talked to store owners or imams. If police ever had to rely on the database during an unfolding terrorism emergency as they had planned, those errors would have hindered their efforts.


Another reason to approach people openly at the start.

For instance, locals said several businesses identified as belonging to African-American Muslims actually were owned by Afghans or Pakistanis. El-Sioufi's mosque is listed as an African-American mosque, but he said the imam is from Egypt and the congregation is a roughly even mix of black converts and people of foreign ancestries.

"We're not trying to hide anything. We are out in the open," said Abdul A. Muhammad, the imam of the Masjid Ali Muslim mosque in Newark. "You want to come in? We have an open door policy."

By choosing instead to conduct such widespread surveillance, Mohammed el-Sioufi said, police send the message that the whole community is suspect.

"When you spy on someone, you are kind of accusing them. You are not accepting them for choosing Islam," Nagiba el-Sioufi said. "This doesn't say, 'This guy did something wrong.' This says, 'Everyone here is a Muslim.'"

"It makes you feel uncomfortable, like this is not your country," she added. "This is our country."
Posted by: Steve White || 02/23/2012 00:00 || Comments || Link || E-Mail|| [307 views] Top|| File under:
India-Pakistan
Enough evidence to convict PM, AGP tells SC
Apparently there are few vendettas like a Pak vendetta...

ISLAMABAD: Attorney General of Pakistan Maulvi Anwarul Haq on Wednesday stated in the Supreme Court that he had already presented the documentary evidence in favour of the contempt charges framed against the prime minister, adding that this evidence was enough to convict the PM on the charges.

The Supreme Court recorded the statement of the AGP, who is acting as a prosecutor in the contempt case against Prime Minister Yousaf Raza Gilani for not implementing the court's December 16, 2009 judgement on the National Reconciliation Ordinance.

After thorough examination, the court also made part of its record the documentary evidences submitted by the AGP to establish that the premier committed contempt of court by defying court orders on the NRO.
Posted by: Steve White || 02/23/2012 00:00 || Comments || Link || E-Mail|| [268 views] Top|| File under:
Pakistan president behind secret memo to US
ISLAMABAD — A key witness in Pakistan's "Memogate" scandal Wednesday said he delivered a secret memo seeking American help to avert a feared coup after Islamabad's ambassador to the US told him it was from the president. Testifying via live video link from London before a judicial commission in Islamabad probing the scandal threatening President Asif Ali Zardari, American businessman Mansoor Ijaz said he delivered the request to a US general.

The controversial unsigned memo was allegedly an attempt by Zardari, through his close aide and former envoy Hussain Haqqani, to enlist help from the US military to head off a feared coup in Pakistan last year following the killing of Osama bin Laden by US Navy SEALs.

"I asked (Haqqani) on whose authority he was doing this?" Ijaz said.

"He (Haqqani) said this is coming from the president of Pakistan who wanted to put together a new national security team similar to national security team in USA," Ijaz said.

Ijaz told the commission that he drafted the memo after Haqqani gave him points and requested that it should be delivered to Admiral Mike Mullen, then chairman of the US Joint Chiefs of Staff. The memo was delivered on May 10.

He said Haqqani called him on May 9 and said the army was contemplating a coup following the May 2 US raid which killed bin Laden in the Pakistani garrison city of Abbottabad.

"The army wants to bring this government down," Ijaz quoted Haqqani as saying.

Ijaz said Haqqani wanted him to convey this fear to Mullen and request him to ask Pakistani army chief General Ashfaq Kayani to step down.

Ijaz said Haqqani gave him points to be conveyed to Mullen which included assurances on giving the US administration the choice of selecting members of a commission to probe bin Laden's presence in Pakistan.

The Pakistani envoy also offered that if Kayani stepped down, Islamabad would assist the US "in locating other bad guys and we also commit American boots on the ground," Ijaz said.

"He (Haqqani) further offered that Pakistan would agree on an additional discipline as regard to the nuclear programme," Ijaz said.
Posted by: Steve White || 02/23/2012 00:00 || Comments || Link || E-Mail|| [269 views] Top|| File under:
Israel-Palestine-Jordan
Abbas in Cairo for Reconciliation Talks with Hamas
Good luck with that, guys. Really.

Paleostinian President the ineffectual Mahmoud Abbas


... a graduate of the prestigious unaccredited Patrice Lumumba University in Moscow with a doctorate in Holocaust Denial...


arrived in Cairo on Wednesday for talks with

Hamas, always the voice of sweet reason,

chief Khaled Meshaal on the formation of a national unity government, the official MENA agency reported.

The long-time rivals have been struggling to implement the terms of a reconciliation deal signed in Cairo in May, which calls for the formation of an interim government of independents to pave the way for presidential and legislative elections within a year.

Representatives from both Abbas' Fatah and Hamas movements have met multiple times to try to hammer out a final line-up for the government and agree on who would head it.

Earlier on Wednesday, members of Hamas' leadership said the deal must be implemented in a "thorough and honest" way.

"We stress the need for thorough and honest implementation of the reconciliation agreements of Cairo and Doha to end the division and unify the national front," they said in a statement after meeting in Cairo.

A lengthy disagreement about the post of prime minister appeared to have been resolved in early February, when Abbas and Meshaal signed a deal in Qatar that put the president at the head of the interim government.

The government line-up was to have been announced shortly afterwards, but the Doha agreement was met with opposition from

Gazoo

-based members of Hamas, as well as some officials in the Fatah-controlled West Bank.

The Cairo talks come before Abbas and Meshaal are to take part in two rounds of meetings with the leadership of all the Paleostinian factions, including Islamic Jihad
...created after many members of the Egyptian

Mohammedan

Brotherhood decided the organization was becoming too moderate. Operations were conducted out of Egypt until 1981 when the group was exiled after the

liquidation

of President Anwar Sadat. They worked out of Gaza until they were exiled to Lebanon in 1987, where they clove tightly to Hezbollah. In 1989 they moved to Damascus, where they remain a subsidiary of Hezbollah...
, on Thursday and Friday.

It remains unclear when the final government line-up will be announced and elections held.
Posted by: trailing wife || 02/23/2012 00:00 || Comments || Link || E-Mail|| [565 views] Top|| File under:
Israel to Approve 500 New West Bank Homes in Shilo
An Israeli committee was on Wednesday to approve construction of 500 new homes in the West Bank settlement of Shilo and retroactively legalize more than 200 built without permits, a

front man

said.

The committee "will meet today to approve construction of 500 units," civil administration

front man

Guy Inbar told Agence

La Belle France

Presse.

Asked about reports that more than 200 homes built without a permit, some in the nearby settler outpost of Shvut Rachel, would be legalized, he said: "Yes it's true -- they will be legalized for humanitarian reasons."

The civil administration is the military body which manages all civilian affairs, including building and planning issues, in portions of the West Bank under full Israeli military and civilian control.

It is part of COGAT, which is a unit of the Israeli defense ministry.

Shilo is a settlement with more than 2,000 residents which lies some 30 kilometers south of the northern city of Nablus.

And Shvut Rahel is a nearby unauthorized settler outpost which is home to 400 people, and which the government has pledged to retroactively legalize.

Press reports said some of the homes which would be granted legal status were in Shilo while others were in Shvut Rachel.

Yariv Oppenheimer, head of the settlement watchdog Peace Now, described the move as "one of the biggest projects in the territories."

It proved that Prime Minister Benjamin Netanyahu was "doing everything he could to prevent the creation of two states for two peoples, and is heading towards a bi-national state," he said.

Israel considers settlement outposts built without government approval to be illegal and often sends security personnel to demolish them, although in recent months the government has announced its intention to retroactively legalise a number of them.

More than 310,000 Israelis live in settlements in the occupied West Bank and the number is constantly growing.

Another 200,000 live in a dozen settlement neighborhoods in east Jerusalem, which was captured by Israel in 1967 and annexed in a move never recognized by the international community.

The international community considers all settlements in territories occupied by Israel since the 1967 Middle East war are illegal, whether or not approved by its government.


Yeah, yeah. The international community are vicious idiots. Liars, too, surprisingly..
Posted by: trailing wife || 02/23/2012 00:00 || Comments || Link || E-Mail|| [361 views] Top|| File under:
Israel approves 695 homes in West Bank settlement, outpost
Israel on Wednesday approved the construction of 695 new housing units in and near the Jewish settlement of Shiloh, in the heart of the West Bank, north-east of Ramallah, a settlement watchdog group said, DPA reported.

Some 121 of them already exist - 93 in an outpost, Shvut Rachel, set up just outside the settlement without government authorization, said the Israeli group Peace Now. They were retroactively "legalized" by the Israeli authorities, in a deal negotiated with settler leaders.

The remaining 574 units OK'd by a West Bank planning council are yet to be built and need further approval.

The United Nations special coordinator for the Middle East peace process, Robert Serry, of course issued a statement condemning the blueprint.
Posted by: Steve White || 02/23/2012 00:00 || Comments || Link || E-Mail|| [266 views] Top|| File under:
Hamas irons out dispute over Palestinian unity
CAIRO: A senior Hamas official says the leadership of the group has settled internal disagreements and approved a unity deal with its political rival, Palestinian President Mahmoud Abbas.

Izzat Al-Rishq, who is an aide to Hamas chief Khaled Meshaal, says that Hamas' Syria-based political bureau met in Cairo Wednesday and approved the agreement.

Hamas leaders in Gaza had objected to relinquishing power to Abbas but appear to have dropped their opposition. Hamas' leadership said on Wednesday that the reconciliation deal between the rival Palestinian groups Fatah and Hamas must be implemented in a "thorough and honest" way.


There's something neither side knows anything about...

"We stress the need for thorough and honest implementation of the reconciliation agreements of Cairo and Doha to end the division and unify the national front," they said in a statement after meeting in Cairo.

The long-time rivals have been struggling to implement the terms of the deal, which calls for the formation of an interim government of independents to pave the way for presidential and legislative elections within a year. Representatives from both parties have met multiple times to try to hammer out a final line-up for the government and agree on who would head it.

A lengthy disagreement about the post of prime minister appeared to have been resolved in early February, when Abbas and Meshaal signed a deal in the Qatari capital Doha that put the president at the head of the interim government.

The line-up of the government was to have been announced shortly afterwards, but the Doha agreement was met with opposition from Gaza-based members of Hamas as well as some officials in the Fatah-controlled West Bank.
Posted by: Steve White || 02/23/2012 00:00 || Comments || Link || E-Mail|| [266 views] Top|| File under:
Iran Squeezes Internet Tighter
Iran's authorities this week launched a new, sophisticated offensive against the Internet, stifling Gmail and other messaging services and totally blocking software that provides secure browsing.

The severe clampdown has prompted an outcry by media, businesses, students and private web users, and has even provoked criticism within the regime.

"E-mails have again been cut and the patience of (Internet) users is at an end," the ISNA news agency reported, highlighting the "disruption" for those needing online tools for their profession.

Authorities were "playing with the nerves of Internet users," the reformist newspaper Shargh said in a front-page article.

The website Alef.ir, belonging to an influential MP, Ahmad Tavakoli, complained about the "numerous problems" created by the offensive.

"No communications official or security service has given any explanation about this measure. Apparently those who ordered it attach no importance to public opinion or the discontent created by their action," it wrote.

Iran has strangled the Internet from time to time in the past, extending a permanent censorship of millions of websites it deems un-Islamic. The last time was a week ago, when Gmail, Hotmail and Yahoo e-mail services were cut or slowed to an unusable speed.

This time, however, the attack has gone further, completely stopping the use of Virtual Private Networks (VPNs) -- software that enables secure Internet connections.

VPNs, which are often used worldwide by corporations, were commonly used by many of Iran's 33 million individual Internet users to get around the web censorship.

The head of the Iranian parliament's new technologies department, Reza Bagheri Asl, said the block was creating hardship for "banks and financial institutions (which) use this protocol for its heightened security to exchange information."

The new and systematic block on VPN use appeared to be part of plans by Iran to roll out its own "national Internet" -- a totally closed system that would function like a sort of intranet for the Islamic republic.

Posted by: trailing wife || 02/23/2012 00:39 || Comments || Link || E-Mail|| [264 views] Top|| File under:
Supreme Leader Says Iran Not Seeking Atomic Weapon
Iran's supreme leader Ayatollah Ali Khamenei insisted on Wednesday that his country is not seeking an atomic weapon, following an unsuccessful visit to Tehran by U.N. nuclear watchdog officials.

"We are not after an atomic weapon. We want to break the supremacy (of the world powers) that relies on nuclear weapons. God willing, the nation will reach this goal," he told a meeting with Iranian nuclear scientists, according to an official government statement.

"Despite what the enemy (the West) says, nuclear energy is directly linked to our national interests," Khamenei said, urging the scientists to "continue the important and substantial" nuclear work.

Khamenei's reiteration of Iran's long held stance came after a five-strong delegation from the U.N.'s

ineffective International Atomic Energy Agency

left Tehran empty-handed following two days of talks focused on suspected military aspects of Iran's nuclear program.

The U.N. nuclear inspector heading the team, Herman Nackaerts, said on his return to Vienna the Iranians had not permitted the team to visit a military site in Parchin where apparently non-peaceful activities had been detected.

He also said "we could not formalize the way forward," signaling that the delegation left with no further talks scheduled.

The IAEA delegation was to submit its report, "then we will have to see what the next steps are," Nackaerts said.

Iran's envoy to the IAEA, Ali Asghar Soltanieh, was quoted by the Iranian news agency ISNA as saying Tuesday that the talks had been intensive and covered "cooperation and mutual understanding" between the two sides.

"These negotiations will continue in the future," Soltanieh said.
Posted by: trailing wife || 02/23/2012 00:29 || Comments || Link || E-Mail|| [337 views] Top|| File under:
Iran to send new satellite into space
Defense Minister Ahmad Vahidi said on Wednesday that Iran will send the Fajr (Dawn) satellite into space within three months, MNA reported. On February 5, Vahidi announced that Iran plans to launch new generation of domestically manufactured satellites in the near future.

The Fajr is the first new-generation satellite that would be put into orbit, he said at the time.


Seems like it might have another use. Hmmm, what could that be...

On February 3, Iran successfully launched its third domestically manufactured satellite, named the Navid (Promise), into orbit. On February 8, Iran received the first image sent by the Navid satellite. The Navid is designed to collect data on weather conditions and monitor for natural disasters. It has advanced control technology, a higher resolution camera, and photocells to generate power.

Iran launched its first domestically manufactured satellite, called Omid (Hope), into orbit on February 2, 2009. The Rasad (Observation) satellite was also sent into space On June 17, 2011.
Posted by: Steve White || 02/23/2012 00:00 || Comments || Link || E-Mail|| [330 views] Top|| File under:
IAEA will not hold talks with Iran
The U.N. nuclear agency on Wednesday acknowledged its renewed failure in trying to probe suspicions that Tehran has worked secretly on atomic arms, in a statement issued shortly after an Iranian general warned of a pre-emptive strike against any nation that threatens Iran, AP reported.

The double signs of defiance reflected continued Iranian determination not to bow to demands that it defuse suspicions about its nuclear activities despite rapidly growing international sanctions imposed over its refusal to signal it is ready to compromise.

With the International Atomic Energy Agency already failing to dent Iranian stonewalling in talks that ended just three weeks ago, hopes had been muted that the latest effort would be any more successful even before the IAEA issued its statement. The fact that the communique was issued early Wednesday, shortly after midnight and just after the IAEA experts left Tehran, reflected the urgency the agency attached to telling its side of the story.

As the two-day IAEA visit was winding down, Iranian officials sought to cast it in a positive light, with foreign ministry spokesman Ramin Mehmanparast telling reporters that "cooperation with the agency continues and is at its best level."

Beyond differing with that view, the language of the IAEA communique clearly - if indirectly - blamed Tehran for the lack of progress.

"We engaged in a constructive spirit, but no agreement was reached," it quoted IAEA chief Yukiya Amano as saying.

The communique said that on both visits, Iran did not grant requests by the IAEA mission to visit Parchin - a military site thought to be used for explosives testing related to nuclear detonations, and cited Amano as calling this decision "disappointing."

It also said that no agreement was reached on how to begin "clarification of unresolved issues in connection with Iran's nuclear programme, particularly those relating to possible military dimensions."
Posted by: Steve White || 02/23/2012 00:00 || Comments || Link || E-Mail|| [264 views] Top|| File under:
France Demands Access to Wounded Journalists in Homs, Summons Syrian Ambassador
La Belle France

on Wednesday demanded access to the victims of an attack in Syria that killed a U.S. war correspondent and French photojournalist, and summoned Syria's envoy to

Gay Paree

.

Syria has meanwhile denied that it was aware that the journalists had entered the country.

French President Nicolas Sarkozy


...23rd and current President of the French Republic and ex officio Co-Prince of Andorra. Sarkozy is married to singer-songwriter Carla Bruni, who has a really nice birthday suit...


said the killing of the two journalists showed that it was time for
Hereditary President-for-Life Bashir Pencilneck al-Assad


One of the last of the old-fashioned hereditary iron-fisted fascist dictators...


's regime to go.

"Following the information we have from Homs that a group of journalists were victims of shelling, I am asking the Syrian government to immediately stop attacks and respect its humanitarian obligations," Foreign Minister Alain Juppe said in a statement.

"I have asked our embassy in Damascus


...Capital of the last remaining Baathist regime in the world...


to require the Syrian authorities provide secure medical access to assist the victims with the support of the International Committee of the

Red Thingy

," Juppe said.

He said he had also "summoned the Syrian ambassador to

Gay Paree

to express these requirements and to remind him of the intolerable nature of the Syrian government's behavior."

Sarkozy said the incident showed "the importance of freedom of information".

"This shows that enough is enough, this regime must go. There is no reason why Syrians should not have the right to live their lives, to freely choose their destiny," Sarkozy said.

The United States also condemned the killings. The deaths are "another example of the shameless brutality" of the Syrian regime, U.S. State Department spokeswoman Victoria Nuland told AFP on Wednesday.



La Belle France

identified the two Western

news hound

s killed in Syria on Wednesday as veteran American war correspondent Marie Colvin of

Britannia

's Sunday Times and freelance French photojournalist Remi Ochlik.

Activists said they were killed and three others

maimed

when forces loyal to Assad's regime shelled a makeshift media center in the Baba Amr district of Homs.

The French daily Le Figaro said one of its

news hound

s, Edith Bouvier, had been among three journalists

maimed

in the same incident.

Syrian authorities later announced that they were not aware that the two journalists had entered the country, said Information Minister Adnan Mahmud.

"The authorities had no information that the two journalists had entered Syrian territory," he told AFP.

Mahmud said that he had asked "specialized authorities in Homs to look for them (Colvin and Ochlik)." He did not acknowledge whether they were dead or alive.

"The ministry urges all foreign journalists who entered Syria illegally to report to the nearest immigration office to legalise their presence," he added.

Media tycoon Rupert Murdoch, the owner of the Sunday Times, said a Syrian army shell attack killed veteran Colvin and injured her British photographer colleague Paul Conroy.

He said the company was doing all it could to recover her body.
Posted by: trailing wife || 02/23/2012 00:00 || Comments || Link || E-Mail|| [253 views] Top|| File under:
Jumblat In Demo vs.Syrian Regime: The People's Revolution Will Prevail
PSP leader MP
Walid Wally Jumblat


... Druze politician, head of the Progressive Socialist Party, who's been on every side in Leb at least four times. He'll sell you his friends for a dollar, but family comes higher because of shipping and handling...


declared on Wednesday his support for the Syrian revolution.

While participating in the demonstration supporting the Syrian people, Jumblat said: "Libya, Tunisia, and Egypt prevailed, and we are a part of this Arab Spring and the Syrian people's revolution will prevail."

He voiced his support for the Syrian people and all the detainees and missing, adding that "I am not here to talk about the government. We are a civil society and we have surpassed the parties. We see the sufferings of this people. "

"The Syrian people's revolution will prevail eventually," Jumblat said.

According to Al-Jadeed television, MP Walid Jumblat, the Minister of social affairs Wael Abou Faour, and MP Akram Chehayeb participated along with members of al-Mustaqbal


... the Future Movement, political party led by Saad Hariri...


and March 14


Those are the good guys, insofar as Leb has good guys...


forces in a demonstration in solidarity with the Syrian people.

The demonstration took place at the garden of Samir Kassir square in downtown Beirut.

Al-Jadeed also reported that a "counter demonstration supporting the Syrian regime took place in Downtown Beirut, prompting the security forces to spread between the two demonstrations in order to prevent any

festivities

."

Jumblat on Monday had described the regime's promise of reform as a "joke", slamming major powers' support for this "charade" where it has supplied the regime with arms, intelligence, and naval vessels.

Posted by: trailing wife || 02/23/2012 00:00 || Comments || Link || E-Mail|| [336 views] Top|| File under:
Syria talks futile, Saudi King tells Russia
Cheez Louise, they got me agreeing with King Abdullah...

JEDDAH: Custodian of the Two Holy Mosques King Abdullah told Russian President Dmitry Medvedev that dialogue on Syria was "futile." He said Russia should have coordinated with the Arabs before using its veto against the UN Security Council resolution on Syria.

King Abdullah made this comment during a telephone conversation with Medvedev. According to the SPA, the Russian president called the king and discussed the situation in Syria, other regional issues and ways to boost bilateral ties.

Medvedev expressed his country's stand on the Syria issue while King Abdullah said Saudi Arabia would never back down from its religious and moral stand on events taking place in Syria.

"Our Russian friends should have coordinated with the Arabs ... before using the veto to block a resolution on Syria at the UN Security Council," the SPA quoted the king as saying.

"But now, dialogue about what is happening (in Syria) is futile," the Saudi ruler told the Russian president during the talk on the escalating violence.
Posted by: Steve White || 02/23/2012 00:00 || Comments || Link || E-Mail|| [258 views] Top|| File under:
Terror Networks
Israel Warns U.N. Over Alleged Hizbullah Powerbase in West Africa
Israel's Ambassador to the U.N., Ron Prosor, has warned the Security Council that Hizbullah's alleged powerbase in western Africa is growing, the Israeli Ynetnews website reported Wednesday.

"Israel is particularly concerned over Hizbullah's use of the area as a base of terror operations," the site quoted Prosor as saying. "Criminal initiatives bolster Hizbullah's efforts to create sleeper-cells in the area."

"The world can't stand idly by -- this endangers more than just Africa but innocent lives the world over, as we have seen in New Delhi, Tbilisi and Bangkok," he told the Security Council on Tuesday.

Prosor was referring to bombings in India, Georgia and Thailand which Israel blamed on Iran in its effort to target the Jewish state's diplomats.

U.N. Secretary-General
the ephemeral Ban Ki-moon


... of whom it can be said to his credit that he is not Kofi Annan...


also expressed concern


...meaning the brow was mildly wrinkled, the eyebrows drawn slightly together, and a thoughtful expression assumed, not that anything was actually done or indeed that any thought was actually expended...


over the growing ties between Hizbullah and local African crime organizations, Ynetnews said.

Last week, Prosor sent a letter to the Security Council and Ban asking for a condemnation of the attacks on the Israeli diplomats.

"We expect a sharp, clear condemnation, today, without any delay. The Security Council must take practical steps against Iran, Hizbullah and terrorist infrastructures that collaborate with them across the world," he said.
Posted by: trailing wife || 02/23/2012 00:00 || Comments || Link || E-Mail|| [275 views] Top|| File under:
Who's in the News
68
[untagged]
1
al-Shabaab
1
Boko Haram
1
Hezbollah
1
Islamic State of Iraq
Bookmark
E-Mail Me
The Classics
The O Club
Rantburg Store
Comments Spam
The Bloids
The Never-ending Story
Thugburg
RSS Links
Gulf War I
The Way We Were
Bio
Merry-Go-Blog
Hair Through the Ages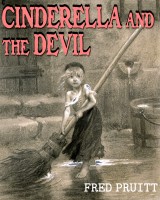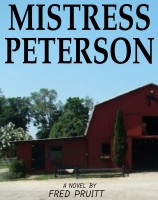 On Sale now!


A multi-volume chronology and reference guide set detailing three years of the Mexican Drug War between 2010 and 2012.

Rantburg.com and borderlandbeat.com correspondent and author Chris Covert presents his first non-fiction work detailing the drug and gang related violence in Mexico.

Chris gives us Mexican press dispatches of drug and gang war violence over three years, presented in a multi volume set intended to chronicle the death, violence and mayhem which has dominated Mexico for six years.
Click here for more information


Meet the Mods
In no particular order...


Steve White
Seafarious
Pappy
lotp
Scooter McGruder
john frum
tu3031
badanov
sherry
ryuge
GolfBravoUSMC
Bright Pebbles
trailing wife
Gloria
Fred
Besoeker
Glenmore
Frank G
3dc
Skidmark
Alaska Paul



Better than the average link...



Rantburg was assembled from recycled algorithms in the United States of America. No trees were destroyed in the production of this weblog. We did hurt some, though. Sorry.
54.198.164.83