-Obits-
Gen. Norman Schwarzkopf dead at 78
A U.S. official says retired Gen. H. Norman Schwarzkopf, who commanded the U.S.-led international coalition that drove Saddam Hussein's forces out of Kuwait in 1991, has died. He was 78.


Posted by: tu3031 || 12/27/2012 20:09 || Comments || Link || E-Mail|| [1477 views] Top|| File under:
India-Pakistan
Benazir Bhutto's son launches political career in Pakistan
In a rally before several hundred thousand supporters to mark the fifth anniversary of her assassination, the 24-year-old Oxford graduate formally launched his political career by vowing that the Bhuttos would never be silenced by violence.

He invoked his mother's memory at the family's mausoleum in Sindh's Garhi Khuda Bakhsh and laid claim to its blood-soaked legacy, saying: "Bhutto is an emotion, a love.

"Every challenge is soaked in blood, but you will be the loser. How ever many Bhuttos you kill, more Bhuttos will emerge from every house."

Although is too young to stand next year's elections himself - the minimum age is 25 - Mr Bhutto Zardari is expected to be a figurehead of the ruling Pakistan People's Party campaign in place of his father, President Asif Ali Zardari, who is barred from involvement.

In his speech on Thursday, he told supporters that he would continue his mother's fight against poverty and demanded to know why her murderers had not yet been brought to justice five years after her assassination.
Posted by: tipper || 12/27/2012 13:46 || Comments || Link || E-Mail|| [1474 views] Top|| File under:
Europe
Indian student brutally attacked in Germany over Islam conversion
A 24-year Indian student in Bonn was brutally attacked by Islamic extremists who slashed his tongue when he refused to convert, German police said today.

The Indian student was attacked on Christmas eve when he was on the way to his place in Bonn. The men enquired about his religion and asked him to convert to Islam, warning him that they would cut his tongue if he refused to do so, Der Spiegel reported.

The student, who was not identified, told the police that he was attacked by two men from behind after he ignored them. The attackers beat him up and slashed his tongue and flew in a car.

Police spokesman did not give details of injuries but said the information that the victim gave was credible.

A passerby found the bleeding student on the road and called an ambulance. The student was admitted to a local hospital and was released a day later.
Posted by: tipper || 12/27/2012 13:42 || Comments || Link || E-Mail|| [1478 views] Top|| File under:
-Short Attention Span Theater-
Duck-billed Platypus is Even Stranger
Everyone knows that the duck-billed platypus is pretty strange. But it seems this mammal's eccentricities extend beyond its famous bill, and habit of laying eggs, to the way its genes determine sex. Not content with one pair of sex chromosomes, the platypus (Ornithorhynchus anatinus) has five.


Article is a Creationism piece, but the content on the platypus was news - very strange news - to me.
Posted by: Glenmore || 12/27/2012 13:35 || Comments || Link || E-Mail|| [613 views] Top|| File under:
Home Front: Politix
E.P.A. Chief to Step Down, With Climate Still Low Priority
She's done more to damage the economy with her insane policies than Obama, Wall Street and Bernanke combined.


Lisa P. Jackson is stepping down as administrator of the Environmental Protection Agency after a four-year tenure that began with high hopes of sweeping action to address climate change and other environmental ills but ended with a series of rear-guard actions to defend the agency against challenges from industry, Republicans in Congress and, at times, the Obama White House.

Ms. Jackson, 50, told President Obama shortly after his re-election in November that she wanted to leave the administration early next year. She informed the E.P.A. staff of her decision on Thursday morning and issued a brief statement saying that she was confident "the ship is sailing in the right direction."

She has not said what she intends to do after leaving government, and no sucessor was immediately named, although it is expected that Robert Perciasepe, the E.P.A. deputy administrator, will take over at least temporarily.
Posted by: tipper || 12/27/2012 13:05 || Comments || Link || E-Mail|| [1435 views] Top|| File under:
Home Front: Culture Wars
Blogger posts employee addresses of paper that published gun owners addresses
Mr. Fountain has a nice blog, you can find it here.

Not only he but a number of his commenters have taken up the cudgel challenge of calling out the local newspaper for what it did. Together they've been quite enterprising.

As a wise man once said, make the other side live up to its ideals. And whatever the fight, punch back twice as hard.
Posted by: DarthVader || 12/27/2012 10:31 || Comments || Link || E-Mail|| [509 views] Top|| File under:
Syria-Lebanon-Iran
Syrian General Whose Task Was Halting Defections Flees
Syria's government suffered an embarrassing new setback as the top general responsible for preventing defections within the military became a defector himself, making what insurgents described on Wednesday as a daring back-roads escape by motorcycle across the border into Turkey.

Maj. Gen. Abdul Aziz Jassem al-Shallal spoke of his defection in a video on Al Arabiya.

The defector, Maj. Gen. Abdul Aziz Jassem al-Shallal, the chief of the military police, was one of the highest-ranking military officers to abandon President Bashar al-Assad in the nearly two-year-old uprising against him.

His departure, first reported by Al Arabiya late on Tuesday evening and confirmed by opposition figures on Wednesday, came as a flurry of diplomatic activity suggested the possibility of movement toward a political solution to the Syrian crisis. A deputy Syrian foreign minister flew to Moscow for meetings with Kremlin officials, and the international envoy who met with Mr. Assad in Damascus earlier this week was planning to visit Moscow this weekend. Russia, one of Mr. Assad's most ardent foreign defenders, has in recent weeks suggested it was open to a negotiated transition that would ease him out of power.
Posted by: tipper || 12/27/2012 04:06 || Comments || Link || E-Mail|| [487 views] Top|| File under:
China-Japan-Koreas
Japanese yen hits 27-month low against US dollar
Excellent move by Abe. We are now at the Keynesian (PBUH) end game. Only problem is that it won't cause inflation, deflation will carry on its merry way. As Korea sees its export being threatened by the weaker Yen, it too will weaken its currency. As will China then India and the S.E. Asian Tigers. Then onto to Europe and then to...
This will make the Fiscal Cliff look like a blip on the road. Think Coyote Fall.
The Japanese yen has dipped to a 27-month low against the US dollar amid speculation that policymakers will take steps to weaken the currency.

It was trading close to 85.84 yen against the US dollar in early Asian trade, the lowest since September 2010.

Japan's new Prime Minister Shinzo Abe has promised steps to weaken the yen to help revive Japan's sluggish economy.

He has even suggested that Japan's central bank should print "unlimited yen" to help stoke inflation.
Posted by: tipper || 12/27/2012 01:24 || Comments || Link || E-Mail|| [501 views] Top|| File under:
Home Front: Culture Wars
Fathers disappear from American households
In every state, the portion of families where children have two parents, rather than one, has dropped significantly over the past decade. Even as the country added 160,000 families with children, the number of two-parent households decreased by 1.2 million. Fifteen million U.S. children live without a father, and nearly 5 million live without a mother. In 1960, just 11 percent of American children lived in homes without fathers.

Though income is the primary predictor, the lack of live-in fathers also is overwhelmingly a black problem, regardless of poverty status, census data show. Among blacks, nearly 5 million children, or 54 percent, live with only their mother. Twelve percent of black families below the poverty line have two parents present, compared with 41 percent of impoverished Hispanic families and 32 percent of poor white families.

The largest geographic area of sustained fatherlessness contains the rural, largely black poor across Arkansas, Mississippi and Louisiana, tributaries of broken homes running 400 miles along the Mississippi River from Memphis, Tenn., where in some neighborhoods 82 percent of children live with their mothers alone, to Baton Rouge, La., in parts of which less than one-fifth of children have both parents at home. Maine, Vermont and West Virginia have the lowest dual-parenthood rates for whites.
Posted by: Pappy || 12/27/2012 00:00 || Comments || Link || E-Mail|| [488 views] Top|| File under:
Africa Horn
Unknown gunmen attack Somali and Kenyan forces in Bula gadud.
[Shabelle] Reports from Dhobley town in southern Somalia say that there was a fighting in Bula Gadud village last night between Somali government forces backed by Kenyan forces and unknown assailants.

The fighting is reported to be fierce with a casualty of four deaths but the Somali national army and their Kenyan allies have succeeded in chasing the unknown assailant group from the area.

Bulo Gadud was a stronghold for Alshabab but it has recently been freed by the Somali national army with from the Kenyan contingents from the African union mission.

Meanwhile there was also a fight in an area near Tabto and Dhobley and it was an ambush attack on convoys of

the hapless Somali government

forces and Kenyan troops.

Residents in the area told Shabelle that one Somali soldier and e Kenyan soldier were killed in the ambush but the unknown

gunnies

who ambushed the allied forces have been cleared out of the area.

Posted by: Fred || 12/27/2012 00:00 || Comments || Link || E-Mail|| [577 views] Top|| File under: al-Shabaab
Afghanistan
Suicide bomber targets Nato base in Afghanistan
[Guardian.Co.UK] A suicide bomber driving a minibus full of explosives has attacked a base in eastern Afghanistan used by Nato troops and CIA operatives, killing three Afghan civilians and a security guard and injuring at least seven others.

The attacker struck when his vehicle was detained at a checkpoint a short distance from the east gate of the base in Khost province, also known to locals as "the old airport", the deputy provincial governor Abdul Waheed Patan told the Guardian.

"The security people stopped the bus at the checkpoint, but he kept going for a few more metres then detonated the explosives," Patan said by phone from Khost. "Two drivers who bring passengers from town to the area near the base, one civilian passerby and one security guard were killed."

The provincial police chief, General Abdul Qayoum Bakaizoi, confirmed the attack had happened at around 8am near one of two main gates to Forward Operating Base (FOB) Chapman.
Posted by: Fred || 12/27/2012 00:00 || Comments || Link || E-Mail|| [616 views] Top|| File under: Taliban
Africa Horn
Brawl mars Somali parliament session today
[Shabelle] A session of the Somali parliament in Mogadishu was marred today by a brawl among the law makers after they had disagreed over debate about the next budget of the government and the number of Somali diplomatic missions abroad.

The session, which opened 10:00 am in the morning with speeches by members of the parliament, started well before discussions heated up.

One of the key discussions was about the number of embassies the country should have in overseas and a pay rise in the salary of the government soldiers, says our correspondent at the parliament Ali Ahmed Abdulle, who was reporting from the parliament.

"I have seen some of the law makers being separated after their debate turned into noise and nearly into scuffle'' said Abulle.

After that, the session was suspended by the leadership in the parliament and said that the parliament would resume its session tomorrow.
Posted by: Fred || 12/27/2012 00:00 || Comments || Link || E-Mail|| [425 views] Top|| File under:
Africa Subsaharan
Protest at Central Africa French Embassy Turns Violent
[An Nahar] Angry demonstrators hurled projectiles and tore down the French flag at

La Belle France

's embassy in the Central African Republic capital Bangui on Wednesday, protesting at a lack of help to deter rebels who have occupied a large swathe of the country.

Former colonial power

La Belle France

"has the tendency to abandon us," a protester said as the group arrived from an earlier sit-in outside the U.S. embassy. "We no longer need

La Belle France

,

La Belle France

may as well take its embassy and leave."

Protesters close to embattled President Francois Bozize had begun their U.S. embassy protest chanting calls for peace just as rebels approaching Bangui called on forces loyal to Bozize to lay down their arms.

But the peaceful protest moved to the French embassy where the mood turned violent and demonstrators broke windows and pulled down the French flag.

"This situation is completely unacceptable," said French ambassador Serge Mucetti.

"I ask the government of the Central African Republic to respect the appropriate agreements on this matter. Those who acted in such a manner are enemies of the Central African Republic," he said.

A student demonstrator at the scene accused

La Belle France

of "not respecting defense agreements" linking the two countries.

The offices of Air

La Belle France

were also attacked, an AFP

news hound

witnessed.

Posted by: Fred || 12/27/2012 00:00 || Comments || Link || E-Mail|| [428 views] Top|| File under:
Africa North
Islamist rule influences Tunisian society
[Magharebia] The historic rise to power of an Islamist party has altered Tunisian attitudes toward religion, local analysts say.

Islamist rule has had an impact in varying degrees on the daily life of Tunisians, journalist Aymen Zammeli told Magharebia.

"Many citizens and families have changed their interests because of the position of one member of their families. The tendency to religiosity became visible and noted also by many," he said.

"The burqa became more common. The interest of number of parents to Qur'anic schools and religious education in general became more visible too," Zammeli added.

Fathia Saidi, a sociology professor and a political activist, told Magharebia that the most important indicators of the shift were a parallel economy, and the marginalisation of the service sector and tourism trade.

Saidi also pointed to a deteriorating relationship between the ruler and the ruled, as evidenced by recent events in Sidi Bouzid.

The government, "regardless of who leads it, is unable to address the volume of social and economic issues", Saidi said.

"This is especially true with a government that does not deal with reality through deep analysis of the nature of what is going on and what had happened and does not understand the needs and requirements of society," the professor added.

Despite all efforts, "members of the government of Ennahda showed major vulnerabilities in conflict and social conflict management. This government failed drastically in communicating with citizens. It did not even realise that during conflicts, there is a type of communication called crisis communication," she explained.

Maysa Kaabi, 33, told Magharebia that "the observer of the Tunisian street sees a change in some superficial behaviours like the increase of the number of veiled women".

"They didn't exist prior to the revolution. The same for beards and Afghani dresses which are considered foreign to the Tunisian society, like the veil," Kaabi said, explaining the shift "by the fact that the rise of Ennahda to power changed the composition of Tunisian society."

Moetez Arfaoui said, "We started to notice the effect of the rule of Ennahda on the daily life of Tunisians through new habits such as chaotic street carts vendors selling perfumes, incense, veils and other supplies associated with the Afghani or Wahhabi styles; styles that are foreign to Tunisia."

Posted by: Fred || 12/27/2012 00:00 || Comments || Link || E-Mail|| [396 views] Top|| File under: Salafists
Syria-Lebanon-Iran
Syrian general who led military police defects to rebels
[FOXNEWS] The general who heads Syria's military police has defected and joined the uprising against
Hereditary President-for-Life Bashir Pencilneck al-Assad


Leveler of Latakia...


's regime, one of the highest walkouts by a serving security chief during the country's 21-month uprising, a pan Arab TV station has reported.

Maj. Gen. Abdul-Aziz Jassem al-Shallal appeared in a video aired on Al Arabiya TV late Tuesday saying he is joining "the people's revolution."

Al-Shallal's defection comes as military pressure builds on the regime, with government bases falling to rebel assault near the capital Damascus


...Capital of the last overtly fascist regime in the world...


and elsewhere across the country. On Wednesday, the

Britannia

-based Syrian Observatory for Human Rights said government shelling in the northeastern province of Raqqa killed at least 20 people, including

women and kiddies

.

Dozens of generals have defected since Syria's crisis began in March 2011. In July, Brig. Gen. Manaf Tlass was the first member of Assad's inner circle to break ranks and join the opposition.

Al-Shallal is one of the most senior and held a top post at the time that he left. He said in the video that the "army has derailed from its basic mission of protecting the people and it has become a gang for killing and destruction." He accused the military of "destroying cities and villages and committing massacres against our innocent people who came out to demand freedom."
Posted by: Fred || 12/27/2012 00:00 || Comments || Link || E-Mail|| [588 views] Top|| File under: Govt of Syria
India-Pakistan
Two militants killed in Khyber
[Dawn] Two

bully boyz

were killed and four persons, including two

coppers

, received injuries in separate incidents in Khyber Agency
on Tuesday, sources said.

They said that a

bad boy

was killed and another injured in a firing incident in Loe Shalman area of Landi Kotal.

Militants holed up in Ranay Parchaw, a border village of Afghanistan across the Kabul River near Torkham, wanted to hire some boats to cross the river into Pakistain, sources said.

The boat owners refused to lend them boats as security forces had imposed a ban on ferry service owing to movements of

bad boy

s, they said. The refusal by the boat owners infuriated the

bad boy

s, who started firing at them from across the border.

In retaliatory firing by the boat owners from Shalman Khula village, one

bad boy

was killed and another received injuries, sources said.

The security forces, stationed at a nearby hilltop, also reached the spot and took positions along the riverside to stop

bully boyz

from crossing over into Pakistain.

In another incident, two security personnel

were maimed

in a roadside blast in Bara.

Officials said that a convoy of security forces was on its way to Beautiful Downtown Peshawar


...capital of Khyber Pakhtunkhwa (formerly known as the North-West Frontier Province), administrative and economic hub for the Federally Administered Tribal Areas of Pakistan. Peshawar is situated near the eastern end of the Khyber Pass, convenient to the Pak-Afghan border. Peshawar has evolved into one of Pakistan's most ethnically and linguistically diverse cities, which means lots of gunfire.


from Jansi Fort. An improvised

bomb

, planted along the road, went off when the convoy reached Bachi Nihar in Sipah area, they added.

The blast injured lance naik Shaman Gul and naik Noaman. Their vehicle was also damaged badly in the blast.


Both the injured

coppers

were shifted to a hospital in Peshawar. Security forces cordoned off the area and conducted a search operation but no arrests were made.

In Tirah, an activist of banned

bad boy

group Ansarul Islam killed his colleague Farooq Khan and injured another.

The members of the group were posted at a bunker situated on a hilltop near the border of Orakzai Agency
... crawling with holy men, home to Darra Adam Khel, the world's largest illegal arms bazaar. 14 distinct tribes of beturbanned primitives inhabit Orakzai agency's 1500 or so square kilometers...
. Reason behind the firing incident could not be immediately known. The killer managed to escape after the incident, sources said.
Posted by: Fred || 12/27/2012 00:00 || Comments || Link || E-Mail|| [671 views] Top|| File under: Lashkar-e-Islami
Africa North
Morocco dismantles AQIM cell
[Magharebia] Moroccan judicial police broke up an al-Qaeda cell in Fez, MAP reported on Tuesday (December 25th).

The aim of the six-member cell was to "enrol and recruit young Moroccans who have embraced jihadist ideas, in order to send them to al-Qaeda in the Islamic Maghreb (AQIM) camps", AFP quoted the interior ministry as saying in a statement.

The suspects include a "former prisoner incarcerated
Drop the gat, Rocky, or you're a dead 'un!
under the anti-terrorism law" after his extradition from Algeria in 2005, the ministry said.

Late last month, members of another Morocco AQIM cell were incarcerated
Please don't kill me!
in Casablanca, Laayoune, Nador, Guercif and Kelaat Sraghna. The suspects are accused of sending more than 20 young Moroccans to join al-Qaeda and the Movement for Tawhid and Jihad (MUJAO) in northern Mali.
Posted by: Fred || 12/27/2012 00:00 || Comments || Link || E-Mail|| [597 views] Top|| File under: al-Qaeda in North Africa
India-Pakistan
Woman killed by father, uncle
[Dawn] A 24-year-old woman was shot at and killed by her father and paternal uncle for honour in Tibba Hamar village of Manga Mandi on Tuesday, police said.

Ambreen had contracted court marriage with Muhammad Ashraf few months ago and left the city. After sometime she came back and started living along with her husband at a rented locality in Manga.

On the day of the incident, Ambreen's father, Asghar, and uncle Ashraf traced her and shot at her. The suspects

expeditiously departed at a goodly pace

while the woman taken to hospital with two bullet wounds was pronounced dead on arrival.

Police handed over the body to the heirs after autopsy,

started the paperwork but haven't done much else

against two runaway suspects.
Posted by: Fred || 12/27/2012 00:00 || Comments || Link || E-Mail|| [810 views] Top|| File under:
Africa North
Algeria tightens security near Tunisia border
[Magharebia] The recent discovery of al-Qaeda cells in the western Tunisian regions of Kasserine and Jendouba led Algeria to boost security along its border, El Watan reported on Monday (December 24th).

The national gendarmerie created a special task force and increased aerial surveillance in the border regions of Tebessa and Souk Ahras.

Sixteen new gendarmerie guard posts will also be created along the 965km frontier, Liberte reported.
Posted by: Fred || 12/27/2012 00:00 || Comments || Link || E-Mail|| [595 views] Top|| File under: al-Qaeda in North Africa
Caribbean-Latin America
15 die in Jalisco state

For a map, click here

By Chris Covert
Rantburg.com

At least 15 unidentified individuals have been killed in gunfights and executions in Jalisco state Tuesday and Wednesday, according to Mexican press sources.

A news item published on the website of El Universal news daily said that 15 individuals including four police agents in Pihuamo have been killed since Christmas eve.

A news item posted on the website of El Diario de Coahuila news daily reported Christmas day that the bodies of four Pihuamo municipal police agents were found in the village of Los Naranjos. The victims had been abducted from a bullring in Pihuamo municipality during an public event, and led away by armed suspects dressed in military uniforms. A fifth victim was found in Los Naranjos, but the identity had not been established; it is known only that that victim was not a police agent.

Mexican drug cartel shooters and operatives routinely don military uniforms and use falsely marked vehicles as a mean of escaping observation.

The El Universal article quoted an unidentified source with the Secretaria de Defensa Nacional (SEDENA), the controlling agency for the Mexican Army, saying that 10 others had died in armed confrontations between armed drug groups in the areas in southern Jalisco state. The source said that army units found the bodies, and that those units were not involved with any exchange of gunfire with armed suspects.

Since a scan of the website of SEDENA failed to turn up any notifications of any shootouts from any regional commands since December 23rd, the source is probably a military zone spokesman, likely the 41st Military Zone based in Puerto Vallarta, Jalisco.

Probable gangs involved in the shootout include members of the Jalisco Nueva Generacion and Caballeros Templarios.

Chris Covert writes Mexican Drug War and national political news for Rantburg.com
Posted by: badanov || 12/27/2012 00:00 || Comments || Link || E-Mail|| [957 views] Top|| File under:
Syria-Lebanon-Iran
Over 1,000 Syrians Flee to Turkey after Bakery Attack
[An Nahar] More than 1,000 Syrians crossed into Turkey in the last 24 hours after the Syrian regime attacked a bakery in the town of Halfeya, a Turkish foreign ministry official said on Wednesday.

"1,100 Syrians mostly

women and kiddies

fled to Turkey in the last 24 hours through a border crossing in the town of Reyhanli," the official told AFP on condition of anonymity.

The latest influx triggered by the bakery attack in Syria has brought the total number of Syrians in Turkey to 148,000, he added.

At least 60 people are reported to have been killed in a regime air strike on a bakery in the rebel-held town of Halfaya, in the central province of Hama on Sunday.

Posted by: Fred || 12/27/2012 00:00 || Comments || Link || E-Mail|| [627 views] Top|| File under: Govt of Syria
Africa Horn
Somalia sets 100 days for Al Shabab militants to surrender
[Shabelle] Somali interior and security minister, Abdikarin Hussien Guled has set an ultimatum of hundred days for Al-Shabaab



... Somalia's version of the Taliban, functioning as an arm of al-Qaeda...


fighters to surrender and join the process of peace and nation building.

The minister, who spoke to journalists inMogadishu, said that the youths fighting along side Al-Shabaab should abandon the group's ideology of violence and surrender to the government and the rest of the peace loving Somalis, promising that they would be welcome and wouldn't be subjected to any harm but instead would get a proper care from the government.

The interior minister called on the Somali national army not to sacre or harm any youth from Al-Shabaab who surrenders peacefully.

"The army should welcome any defeting youth from Al-Shabaab with open arms because the young guys have been brainwashed and misled. If they decide to join the peace building efforts, let us welcome them,, said Mr. Guled.

Somali government now controls much of south and central Somalia after they routed Al-Shabaab from almost all major urban centers.

Posted by: Fred || 12/27/2012 00:00 || Comments || Link || E-Mail|| [1221 views] Top|| File under: al-Shabaab
India-Pakistan
Measles outbreak
[Dawn] THE death of four children reportedly due to measles in Sukkur on Monday has put renewed focus on the contagious disease, which, according to the World Health Organisation, is a major cause of child mortality in Pakistain. While measles cases have been reported from across the country, Sindh has been particularly affected. As reported in this paper, over 20 children have died in several districts of upper Sindh over the past five weeks. Reliable estimates paint an even more grim picture; in the current year over 300 outbreaks have been reported in Sindh while there have been over 100 deaths in the province due to measles.

Poor routine immunisation coverage seems to be the major reason behind the frequent outbreaks of the preventable disease. Paediatricians have called for increasing the number of vaccination centres across the country; doctors point to a drop in routine immunisation as contributing to the increased cases of measles. A door-to-door vaccination drive must be launched immediately in the affected areas.

Also, there are disturbing reports that vaccinators have been facing resistance in upper Sindh from parents. Superstitious beliefs are rife in the region and some villagers have refused to have their children immunised as they believe the measles outbreaks are 'tests of faith'. The state must inject renewed vigour into the campaign to immunise all children, especially in far-flung areas and urban slums. Only a coordinated effort by government officials, elected representatives and community elders to dispel false propaganda and superstitious beliefs can convince reluctant parents to immunise their children. It must also be said that while the campaign against polio


...Poliomyelitis is a disease caused by infection with the poliovirus. Between 1840 and the 1950s, polio was a worldwide epidemic. Since the development of polio vaccines the disease has been largely wiped out in the civilized world. However, since the vaccine is known to make Moslem pee-pees shrink and renders females sterile, bookish, and unsubmissive it is not widely used by the turban and automatic weapons set...


needs sustained efforts to eradicate the crippling ailment, the state needs to give equal importance to vaccinating children against other diseases, such as measles, included in the Expanded Programme on Immunisation.

Posted by: Fred || 12/27/2012 00:00 || Comments || Link || E-Mail|| [508 views] Top|| File under: Govt of Pakistan
-Obits-
Veteran JI leader Prof Ghafoor Ahmed passes away
[Dawn] Veteran politician and Naib Amir Jamaat-e-Islami
...The Islamic Society, founded in 1941 in Lahore by Maulana Sayyid Abul Ala Maududi, aka The Great Apostosizer. The Jamaat opposed the independence of Bangladesh but has operated an independent branch there since 1975. It maintains close ties with international Mohammedan groups such as the Moslem Brotherhood. the Taliban, and al-Qaeda. The Jamaat's objectives are the establishment of a pure Islamic state, governed by Sharia law. It is distinguished by its xenophobia, and its opposition to Westernization, capitalism, socialism, secularism, and liberalist social mores...
(JI) Professor Ghafoor Ahmed passed away in Bloody Karachi


...formerly the capital of Pakistain, now merely its most important port and financial center. It may be the largest city in the world, with a population of 18 million, most of whom hate each other and many of whom are armed and dangerous...


after protracted illness on Wednesday. He was 85.

He was born on 26 June 1927 in Bareli, India. He earned a Masters Degree in commerce from Lucknow University in 1948 and later completed a course in Industrial Accounts.

He became a member of Jamaat-e-Islami in 1950 and held key positions.

Professor Ghafoor Ahmed was elected as a member of the

Bloody Karachi

Metropolitan Corporation in 1958. He was also elected a Member of National Assembly in 1970 and 1977 from

Bloody Karachi

.

He served as Secretary General of PNA in 1977-78, also member of the PNA team that undertook crucial negotiations with the then Prime Minister Zulfikar Ali Bhutto


...9th PM of Pakistain from 1973 to 1977, and 4th President of Pakistain from 1971 to 1973. He was the founder of the Pakistain Peoples Party (PPP). His eldest daughter, Benazir Bhutto, would also serve as hereditary PM. In a coup led by General Zia-ul-Haq, Bhutto was removed from office and was executed in 1979 for authorizing the murder of a political opponent...


Prof Ghafoor Ahmed served as federal minister for Industries during 1978-79. He served as JI secretary general from 1988-90. He was counted amongst the most respectable politicians of Pakistain.
Posted by: Fred || 12/27/2012 00:00 || Comments || Link || E-Mail|| [634 views] Top|| File under: Govt of Pakistan
Caribbean-Latin America
Chavez not yet dead
CARACAS, Venezuela (AP) -- Vice President Nicolas Maduro surprised Venezuelans with a Christmas Eve announcement that President Hugo Chavez is up and walking two weeks after cancer surgery in Cuba, but the news did little to ease uncertainty surrounding the leader's condition.

Sounding drunkenly giddy, Maduro told state television Venezolana de Television that he had spoken by phone with Chavez for 20 minutes Monday night. It was the first time a top Venezuelan government official had confirmed talking personally with Chavez since the Dec. 11 operation, his fourth cancer surgery since 2011.

"He was in a good mood," Maduro said. "He was walking, he was exercising."


Got to the bedside commode, did he?

Chavez supporters reacted with relief, but the statement inspired more questions, given the sparse information the Venezuelan government has provided so far about the president's cancer. Chavez has kept secret various details about his illness, including the precise location of the tumors and the type of cancer. His long-term prognosis remains a mystery.


Well no, actually it isn't...

Dr. Michael Pishvaian, an oncologist at Georgetown University's Lombardi Cancer Center in Washington, said it was an encouraging sign that Chavez was walking, and it indicated he would be able to return to Venezuela relatively soon. But he said the long term outlook remained poor.

"It's definitely good news. It means that he is on the road to recover fully from the surgery," Pishvaian said in a telephone interview with The Associated Press. "The overall prognosis is still pretty poor. He likely has a terminal diagnosis with his cancer that has come back."

Pishvaian and other outside doctors have said that given the details Chavez has provided about his cancer, it is most likely a soft-tissue sarcoma.

Maduro's announcement came just hours after Information Minister Ernesto Villegas read a statement saying Chavez was showing "a slight improvement with a progressive trend."


Sorta like General Franco...

Dr. Carlos Castro, director of the Colombian League against Cancer, an association that promotes cancer prevention, treatment and education, said Maduro's announcement was too vague to paint a clear picture of Chavez's condition.

"It's possible (that he is walking) because everything is possible," Castro told AP. "They probably had him sit in up in bed and take two steps."

"It's unclear what they mean by exercise. Was it four little steps?" he added. "I think he is still in critical condition."

Posted by: Steve White || 12/27/2012 00:00 || Comments || Link || E-Mail|| [608 views] Top|| File under:
Europe
Spanish Police Seize 11 Tonnes of Hashish
[An Nahar] Spanish police on Wednesday said it had busted a major drug trafficking ring, seizing more than 11 tonnes of hashish destined for Europe and arresting 35 people.

"The dismantled organization controlled the entire chain of trafficking, from production to packing, as well as transport to Spain, storage, and distribution throughout Europe, especially in

La Belle France

, Belgium, England and the Netherlands," police said in a statement.

The ring's main warehouses was located in the central Spanish region of Toledo, where police seized 8.5 tonnes of the drug, out of a total of "more than 11 tonnes" confiscated in all, it said.

In addition, police seized 150,000 euros in cash and 14 vehicles and 109 cell phones used by the ring.

Posted by: Fred || 12/27/2012 00:00 || Comments || Link || E-Mail|| [492 views] Top|| File under: Narcos
Syria-Lebanon-Iran
Iran Rejects Interference Accusations by Gulf States
[An Nahar] Iran on Wednesday rejected as "baseless" allegations by Gulf Arab states that Tehran is interfering in their internal affairs, the official IRNA news agency reported.

"Shifting the regional states' responsibility in regards to their domestic problems is to escape realities on the ground," foreign ministry

front man

Ramin Mehmanparast was quoted as saying.

His comments came a day after the six Gulf Cooperation Council states -- Soddy Arabia


...a kingdom taking up the bulk of the Arabian peninsula. Its primary economic activity involves exporting oil and soaking Islamic rubes on the annual hajj pilgrimage. The country supports a large number of princes in whatcha might call princely splendor. When the oil runs out the rest of the world is going to kick sand in their national face...


, Qatar, Bahrain, Kuwait, Oman, and the United Arab Emirates-- in a joint statement, said they "reject and denounce" Iran's "continued interference" in their internal affairs.

The GCC statement added that Tehran must "immediately and completely stop these actions and policies that increase regional tension and threaten security and stability".

Relations between the Shiite-dominated Iran and most Sunni-ruled GCC states have been strained since Gulf troops rolled into Bahrain last year to help put down Shiite-led protests.

"Attributing these problems to outside (countries) or using oppressive methods are not a correct way of responding to popular demands," Mehmanparast said, referring to the events in the Sunni-ruled but Shiite-majority Bahrain.

The GCC had in its Tuesday statement also condemned Iran's "continued occupation of the three Gulf islands" of Abu Musa, Greater Tunb and Lesser Tunb claimed by both Iran and the United Arab Emirates since 1970s.

Mehmanparast said the UAE's

illusory sovereignty

over the islands was a "baseless claim" and stressed that the three islands are an "inseparable part of Iran".

The petro-Gulf-Arab states also expressed concern


...meaning the brow was mildly wrinkled, the eyebrows drawn slightly together, and a thoughtful expression assumed, not that anything was actually done or indeed that any thought was actually expended...


that any accident at Iran's nuclear plant located at the Gulf port city of Bushehr would spread radiation throughout the region.

In reply, Mehmanparast said the power plant has been built to "high-level international standards."

Posted by: Fred || 12/27/2012 00:00 || Comments || Link || E-Mail|| [410 views] Top|| File under: Govt of Iran
-Short Attention Span Theater-
Ben Affleck Won't Run for U.S. Senate in Mass.
[An Nahar] Ben Affleck is taking his name off the list of possible candidates for U.S. Sen. John F. I was in Vietnam, you know Kerry's
Senator-for-Life from Massachussetts, the Senate's current foreign policy expert, filling the vacated wingtips of Joe Biden...
seat, which would be open if the Democratic senator from Massachusetts is confirmed as secretary of state.


Hey! That's a coincidence! I'm not, either...


Affleck says in a Monday posting on his Facebook page that while he loves the political process, he will not be running for public office.

Speculation about the Cambridge, Mass., native rose slightly when he did not completely rule out a Senate bid during an appearance on CBS' Face The Nation on Sunday.

In his Facebook posting, Affleck says he would continue working with the Eastern Congo Initiative, a nonprofit organization that helps direct humanitarian aid to the war-torn region, and for other causes.

Affleck says Kerry would make a great secretary of state.
Posted by: Fred || 12/27/2012 00:00 || Comments || Link || E-Mail|| [1485 views] Top|| File under:
China-Japan-Koreas
'Kim Jong-il Award' to Grace Int'l Figures
North Korea has established an international award in honor of its late leader Kim Jong-il, marking the 21st anniversary of his inauguration as supreme commander of the army, the official KCNA news agency reported Monday.

On the dead leader's birthday, also known as the "Day of the Shining Star," the award will be given to prominent politicians, public leaders, academics and business leaders who have "made outstanding contributions in their country's struggle for national independence, world peace and development of human culture," KCNA added.

The lucky recipients can look forward to a citation, a gold medal and a cup. KCNA claimed an award board composed of "prominent international figures" has been set up in New Delhi, India.


I really, really want to see the list of first awardees. Readers with a guess should enter them in the comments...
Posted by: Steve White || 12/27/2012 00:00 || Comments || Link || E-Mail|| [494 views] Top|| File under:
Africa Horn
Skirmish between Somaliland and Khatumo state
[Shabelle] There was a fire fight between forces from Somaliland and members from Khatumo state, both regional administration in north Somalia, according to an official from Somaliland authorities.

The official from Somaliland, Mr. Mohamed Dhunkal told Shabelle radion in a telephone interview that what he termed as assailants from Khatumo state attacked positions ofSomalilandforces in the twon of Hudun in Sool region.

Dhunkal said that Somaliland forces succeeded in rebelling against the attack and tossed in the slammer
Youse'll never take me alive coppers!... [BANG!]... Ow!... I quit!
three of the assailants while confiscating weapons.

Shabelle tried to contact with Khatumo officials to verify the story on their side but couldn't find them on telephone.

However the official from Somaliland told Shabelle that the town ofHudunis now calm and under their control.

There have been tensions betweenSomalilandand Khatumo state over the control of parts in Sool region


Sool was very big among the Hittites...


and the forces from both sides clashed before.

Posted by: Fred || 12/27/2012 00:00 || Comments || Link || E-Mail|| [595 views] Top|| File under:
Syria-Lebanon-Iran
Over 1.3 million Iranians addicted to drugs
This is sad. Much as I want the Mad Mullahs™ gone, I don't want to see ordinary Iranians suffer like this.

According to the latest statistics, 1.325 million of people in Iran are drug addicts, director of drug research and training center Hamid Serami said, Mehr reported. Serami said the mentioned number of drug addicts make up for 2,65 percent of people in Iran, and most of them are in the 15-64 age radius.

The research was conducted in 31 provinces of Iran, revealing 91 percent of 1.325 million being males, and 9 percent - females. Serami noted that 53 percent of the people that took the tests were imployed, 63 percent of them were married.

Head of the country's Prisons Organization Gholam-Hossein Esmaili said on Dec. 4, that 43 percent of people in Iran's prisons are either drug dealers, or drug addicts.

According to foreign media outlets, since October 2011 to October 2012, Iran had 488 people executed, 33 percent of which were accused on drug trafficking.

One of the major problems for Iran is drug trafficking. Earlier this month, Iranian media outlets reported that Iranian forces seized over 11 tons of narcotics in the southeastern province of Sistan-Baluchistan. Iran has spent more than USD 700 million on sealing the borders and preventing the transit of narcotics destined for European, Arab and Central Asian countries.

According to the UN Drug Report 2011, Iran, which shares a 936-kilometer border with Afghanistan and a 909-kilometer one with Pakistan, has intercepted 89 percent of all the opium seized worldwide.
Posted by: Steve White || 12/27/2012 00:00 || Comments || Link || E-Mail|| [545 views] Top|| File under:
Africa North
Tunisia foils al-Qaeda expansion plan
[Magharebia] Tunisia thwarted an attempt by al-Qaeda in the Islamic Maghreb (AQIM) to establish a terror cell in the western regions of Kasserine and Jendouba, Interior Minister Ali Larayedh announced on Friday (December 21st).

"We have discovered a terrorist group linked to Al-Qaeda in the Islamic Maghreb in a training camp run by three Algerians close to AQIM leader Abou Moussaab Abdelouadoud" (aka Abdelmalik Droukdel
... aka Abdel Wadoud, was a regional leader of the GSPC for several years before becoming the group's supremo in 2004 following the death of then-leader Nabil Sahraoui. Under Abdel Wadoud's leadership the GSPC has sought to develop itself from a largely domestic entity into a larger player on the international terror stage. In September 2006 it was announced that the GSPC had joined forces with al-Qaeda and in January 2007 the group officially changed its name to the Al-Qaeda Organization in the Islamic Maghreb....
), Larayedh said.

Sixteen suspected cell members were taken into custody on December 13th, according to the minister.

The AQIM cell also stands accused of carrying out the December 10th killing of a Tunisian National Guard officer in Kasserine province. Twenty-seven year old Anis Jlassi was killed when a

shootout

broke out with

krazed killer

s.

According to the interior minister, the suspects in the terror network were planning to carry out acts of sabotage in Tunisia. He added that the

beturbanned goons

rounded up during the past two weeks belong to the Uqba Ibn Nafi battalion, affiliated with AQIM.

Larayedh said that al-Qaeda was aiming to form a camp in Tunisia at the border and to establish an organization associated with al-Qaeda. Their goal was to carry out subversive activities under the banner of jihad.

He pointed out that al-Qaeda was also trying to attract young members who embrace their hard-line ideology. The terror network is also attempting to train the recruits militarily and ideologically, before sending them to camps in Libya and Algeria for further instruction.

Larayedh explained that the terror training camp site was chosen to avoid detection.

The interior minister said police found TNT, weapons, large quantities of ammunition, military maps, binoculars, encrypted documents and uniforms.

Eight members of the terror cell were captured in Jendouba earlier this month in an operation shortly after the Kasserine clash. At the time, interior ministry

front man

Khaled Tarrouche said suspects were stopped near Fernana, where security officers found detonators and explosives.

However,


a hangover is the wrath of grapes...


other terror suspects managed to escape and went into hiding on Jebel Chambi, the highest mountain in Tunisia. Larayedh said the efforts of the National Guard forces, security and army continued toward catching those who are in hiding in the mountains, adding that he hoped the operation would not take too long.

The minister confirmed that they had Kalashnikov rifles smuggled from Libya and Algeria. Larayedh also revealed that some detainees were seen in demonstrations and protests as well as at camps organised by Ansar al- Sharia, the most rigid jihadi salafist organization in Tunisia.

"Yet we have no evidence of organizational links between this group that is being formed and Ansar al-Sharia


...a Yemeni Islamist militia which claims it is not part of al-Qaeda, even though it works about the same and for the same ends...


," Larayedh added. In this context the Tunisian interior minister called on parents to keep an eye on their children so they wouldn't get lured into adventures with "no good purpose or end, neither in this world nor in the hereafter".

Posted by: Fred || 12/27/2012 00:00 || Comments || Link || E-Mail|| [672 views] Top|| File under: al-Qaeda in North Africa
State Dept officials 'fired' over Benghazi will be back at work
The four officials supposedly out of jobs because of their blunders in the run-up to the deadly Benghazi terror attack remain on the State Department payroll -- and will all be back to work soon, The New York Post has learned.


As the Instapundit has been noting, Secretary of State Hillary Clinton has been unavailable for comment due to a variety of medical ailments. I think the latest one is a fever blister...

The highest-ranking official caught up in the scandal, Assistant Secretary of State Eric Boswell, has not "resigned" from government service, as officials said last week. He is just switching desks. And the other three are simply on administrative leave and are expected back. The four were made out to be sacrificial lambs in the wake of a scathing report issued last week that found that the US compound in Benghazi, Libya, was left vulnerable to attack because of "grossly inadequate" security.

State Department leaders "didn't come clean about Benghazi and now they're not coming clean about these staff changes," a source close to the situation told The Post, adding, the "public would be outraged over this." In response to questions from The Post, the State Department would only reissue the carefully crafted statement put out last week.

Spokeswoman Victoria Nuland said that Secretary of State Hillary Rodham Clinton "has accepted Eric Boswell's decision to resign as assistant secretary for diplomatic security, effective immediately." What Nuland omitted was that Boswell gave up only the presidential appointment as assistant secretary, not his other portfolios.The other officials -- Deputy Assistant Secretaries Charlene Lamb and Raymond Maxwell, and a third who has not been identified -- were found to have shown "performance inadequacies" but not "willful misconduct," [Accountability Review Board head and retired ambassador Thomas] Pickering said, so they would not face discipline.

House Foreign Affairs Committee Chairwoman Ileana Ros-Lehtinen (R-Fla.) told The Post this is "yet another ruse about the tragedy of Benghazi. State Department officials proclaimed . . . that heads would roll . . . Now we see that the discipline is a lie and all that has happened is the shuffling of the deck chairs."


Any chance that a Repub senator could place a hold on Kerry's nomination until the State Department actually documents that the four have been dismissed from government service?
Posted by: Pappy || 12/27/2012 00:00 || Comments || Link || E-Mail|| [1494 views] Top|| File under:
Syria-Lebanon-Iran
Turkey Willing to Export Electricity to Syria Again
[An Nahar] Turkey will provide neighboring Syria with electricity if asked but the deteriorating situation there makes such a move unlikely, the energy minister said on Wednesday.

"We'll give electricity to Syria if they want," Taner Yildiz was quoted as saying by the Anatolia news agency.

"But they have neither a desire, nor the infrastructure to be able to buy electricity," he said. "It is out of question to talk about electricity in a place where ovens are bombed by planes."

In October, Turkish officials announced that Syria has stopped buying electricity from Turkey but said that the decision was the result of damage to Syrian power infrastructure.

Turkey had been providing 20 percent of Syria's power supplies.
Posted by: Fred || 12/27/2012 00:00 || Comments || Link || E-Mail|| [502 views] Top|| File under: Govt of Syria
India-Pakistan
Future terrorists to come from various religions
Nonetheless, most will still be jihadis, killing their way into Paradise.
[Dawn] An official US report warns that future

cut-throats

could come from many different religions, including Christianity and Hinduism.


No doubt that's so in the sweet by and by. Terrorism's a tool, used in the furtherance of an ideology. Thirty years ago if somebody got blown up or a plane was hijacked you thought "commie." In 1920 it was Bolsheviks and in 1900 it was anarchists. The fallacy being relied upon is called "Tu Quoque," in case you've forgotten: excusing one's own bad action by pointing out that one's opponent's acts or personal character are also open to question, in that case that "everybody does it."


"Right-wing and left-wing ideological groups -- some of the oldest users of terrorist tactics -- also will pose threats," the report adds.


The fact remains that currently terrorism is approximately 90 percent used by Islamists. The remaining ten percent or so is split among "all others," to include Nork assassins and the IRA.


But it hopes that the withdrawal of US forces from Iraq and a reduced military presence in Afghanistan will also decrease the terrorists' ability to use America for stirring up

Mohammedan

anger.


There are lots of excuses, to include using the U.S. as a strawman, for killing people. The end is power, and actual hatred of the U.S., if any, is only coincidental.


"The Future of Terrorism" is part of a larger report that studies global trends between now and 2030. The report was partially released earlier this month but the complete version has now been placed on the US State Department's website.


Ahah. Who better to analyze terrorism than the State Department? I understand Hillary was going to be present at the completion ceremony, but she stubbed her toe.


"The impending withdrawal of US forces from Iraq and decreases in US forces in Afghanistan will help to reduce the extent to which

cut-throats

can draw on the United States as a lightning rod for anger," says the report prepared by US intelligence agencies for American policymakers.


Brilliant. Simply brilliant. Anybody want to put money on that happening?


"Soon, US support for Israel could be the last remaining major focus of

Mohammedan

anger," the report adds.


... and that's going to wink out of existence sometime in the next four years.


Several circumstances are ending the current Islamist phase of terrorism, indicating that "the recent religious wave is receding and could end by 2030", the report adds.


When these things "end" it's usually pretty quick. There weren't a lot of Nazi saboteurs in 1946. Sometime soon after 1992 the Muddle East bad guyz decided they weren't really Commies. For awhile they didn't know what they were, but then they got that Olde Time Religion and they were off again. There's also a residue left when they do wink out of existence, which means they don't quite go away for years. Hence the PFLP and DFLP in Paleostine and the PKK in Turkey, still red-flagging it, the former mere ghosts of their old selves.


It points out that past terrorist waves, the Anarchists in the 1880s and 90s, the post-war anti-colonial terrorist movements, the new left in 1970s, also ended in a similar fashion.


The New Left disappeared from the ranks of terrorism pretty quick. I think Patty Hearst and Aldo Moro were probably the straws that broke the camels' American and European humps. It was made easier by the fact that the groups were very small. That helped maintain secrecy and such, but it also meant that they could all be rounded up in an afternoon, maybe a weekend. And once that happened there wasn't a hidden red brigade or two to carry on. A few years ago we watched the breakup of November 17 in Greece, which fit that pattern precisely.


But the report warns that "terrorism is unlikely to die completely because it has no single cause".


True. It's a tool, and the ideology behind it is the dangerous part. But that means, I'd think, that the problem isn't terrorism but the teachings of the Profit Moe. Once they're rooted out and replaced by practicing agnostics things will be much better.


The report compares terrorism to a forest fire and says that traditional use of the term "root cause" for understanding what drives terrorism is misleading. Like a forest fire, "a mixture of conditions such as dry heat, a spark, and wind lead to terrorism" as well.


Sounds like trouble on the shores of Gitcheegoomee. Bulwer-Lytton is chuckling in his grave.
Posted by: Fred || 12/27/2012 00:00 || Comments || Link || E-Mail|| [475 views] Top|| File under:
Syria-Lebanon-Iran
20 Dead including 8 Children in Syria Shelling
[An Nahar] At least 20 people including eight children were killed as Syrian army tanks blasted the northern village of Kahtaniyeh on Wednesday, a monitoring group said.

"At least 20 people, among them eight children and three women, were killed in shelling by regime forces of farmlands in Kahtaniyeh village, west of the city of Raqa," said the Syrian Observatory for Human Rights.

Amateur video posted online by activists and distributed by the Observatory showed several bloodied bodies, including at least one of a child, laid out on blankets in a house.

"Dozens of people have been injured in farmlands of Kahtaniyeh, among them a whole family," according to activists in Raqa.

Raqa has seen an escalation of violence in recent months as rebels have launched an assault to seize several areas of the province, strategically located on the Turkish border.

The Observatory's head Rami Abdel Rahman said the casualties were caused by tank fire and that the victims were from farming families.

"Just to be clear, there are no al-Nusra Front jihadists or any other well-organised rebel groups there. The victims were just farmers," Abdel Rahman told Agence

La Belle France

Presse.

Posted by: Fred || 12/27/2012 00:00 || Comments || Link || E-Mail|| [607 views] Top|| File under: Govt of Syria
India-Pakistan
16 killed across city: Violence breaks out after attack on ASWJ leader
[Dawn] Violence erupted in different parts of the city on Tuesday after an attack on a central leader of the Ahle Sunnat Wal Jamaat and the killing of four men associated with the group believed to be a reincarnation of the banned

turban

outfit of Sipah-e-Sahaba Pakistain
...a Sunni Deobandi organization, a formerly registered Pak political party, established in the early 1980s in Jhang by Maulana Haq Nawaz Jhangvi. Its stated goal is to oppose Shia influence in Pakistain. They're not too big on Brelvis, either. Or Christians. Or anybody else who's not them. The organization was banned in 2002 as a terrorist organization, but somehow it keeps ticking along, piling up the corpse counts...
Maulana Aurangzeb Farooqui, the central leader of ASWJ, sustained a gunshot wound in the thigh in the attack on his motorcade in Gulshan-e-Iqbal that left four

coppers

, a private guard and a driver dead.

While the ASWJ called for a day of mourning, transporters' organizations in the city announced that they would keep their vehicles off the road on Wednesday.

"The double cabin [pickup truck] in which Maulana Farooqui was travelling was being escorted by a police van and a private vehicle with private

gunnies

," said DIG (east) Shahid Hayat.

The Maulana was heading from NIPA towards Sohrab Goth -- the route he often took to reach home -- when they came under attack on Rashid Minhas Road in front of Gulshan-e-Iqbal Block 1, Moti Mahal, the senior police officer said.

In the attack, the police said, four

coppers

were killed, while the pickup truck's driver lost control over the steering after being hit by a bullet with the result that the vehicle ran over the traffic island. The Maulana survived the attack with a gunshot in the thigh, but his private guard was killed in the ambush, the officials said.

The police

Sherlocks

said there were conflicting witness accounts about the number of attackers. They added that the attackers used 9mm pistols, an AK-47 and a .222 rifle. The police seized several dozens of spent bullet casings from the crime-scene,

a police brass hat

said.

DIG Hayat said evidence indicated that at least three

gunnies

took part in the attack. "But definitely they must have been backed by their accomplices," the officer said.

The

maimed

were rushed to the Liaquat National Hospital where most of them died during treatment.

As soon as the news of the attack on the ASWJ leader spread, violent protests broke out outside the hospital as protesters hurled stones at vehicles on Stadium Road and set fire to tyres.

Shortly afterwards violence spread to other parts of the city including Gulistan-e-Jauhar, Nazimabad, Ayesha Manzil, Baloch Colony and Qayumabad. Armed men

had gun sex

.

A mob set a minibus on fire near Ayesha Manzil. Protesters also hurled stones at vehicles and placed burning tyres on roads, suspending traffic in different parts of the city.

A violent protest was witnessed on Sharea Faisal where the traffic flow remained suspended in evening hours.

Police and Rangers personnel rushed to the disturbed areas to control the situation. They also made some arrests.

However,


ars longa, vita brevis...


fear and tension gripped many localities as markets, bazaars and some petrol pumps also remained closed.

Meanwhile,


...back at the barn, Bossy was furiously chewing her cud and thinking...


Maulana Farooqui spoke to some private television channels from his hospital bed and paid tribute to those killed in the attack.

Calling upon ASWJ workers not to indulge in violence, he said: "The attack was meant to intimidate me from my mission, but I will continue with the cause."

Two killed in Saddar

Two of the three people who were

maimed

in firing in Saddar were pronounced dead on arrival at the Jinnah Postgraduate Medical Centre while the third victim was admitted for treatment, police said.

The ASWJ claimed that

the dear departed

were their sympathizers.

Rozi Khan, Niamat Khan and another man were

maimed

in firing near Madni mosque on Preedy Street on Tuesday night, said a
duty officer of the Brigade

cop shoppe

.

Orangi tense

In Orangi Town, three people were

bumped off

apparently in two sectarian attacks and a young man was

rubbed out

on political grounds, police said.

Two of

the dear departed

were associated with ASWJ, while the third victim belonged to the Shia sect, the police added.Mohammad Hafeez and Ghulam Haider were passing through Sector 12-½ of Orangi Town on a
cycle of violence when they were shot at and

maimed

, said an official of the Orangi Town

cop shoppe

.

They were rushed to the Abbasi Shaheed Hospital where Mr Haider was pronounced dead on arrival while Mr Hafeez died during treatment, the official said.

"Both men were associated with the Ahle Sunnat Wal Jamaat," said SP Nasir Aftab.

Shortly afterwards, a young man belonging to the Shia sect was targeted in the Rais Amrohvi Colony in what police suspected was a reprisal attack.

The victim, Syed Shahid Hussain, a vegetable vendor, was

rubbed out

within the remit of the Iqbal Market

cop shoppe

, the SP said.

MQM man

rubbed out



A young man said to be associated with the Muttahida Qaumi Movement


...English: United National Movement, generally known as MQM, is the 3rd largest political party and the largest secular political party in Pakistain with particular strength in Sindh. From 1992 to 1999, the MQM was the target of the Pak Army's Operation Cleanup leaving thousands of urdu speaking civilians dead...


was killed in the same vicinity, the officer said.

Mohammad Nadeem was working at a

cycle of violence

repair shop when he was targeted, SP Aftab said.

He was taken to the Abbasi Shaheed Hospital where he was pronounced dead.
He's dead, Jim!


Following the killings, tension gripped parts of the Orangi Town where shops and markets were closed.

Attacker killed

A young man, who had come along with his five accomplices riding three motorbikes apparently to carry out an attack on an Imambargah in New Bloody Karachi


...formerly the capital of Pakistain, now merely its most important port and financial center. It may be the largest city in the world, with a population of 18 million, most of whom hate each other and many of whom are armed and dangerous...


, was killed after being hit by a bullet fired by his accomplice, police said.

The suspects fired at Imambargah Shah-e-Kazmain in Sector 11-G when one of them was hit, said New

Bloody Karachi

SP.

"As he fell from the motorbike, his accomplices sped away," he said, adding that he was rushed to the Abbasi Shaheed Hospital where he died.

The suspect was later identified as Zainul Abideen, son of Mohammad Siddique, a resident of Sector 11-G, the SP said.

Clash leaves one dead

A young man was killed and his brother was

maimed

in a clash in Shah Faisal Colony on Tuesday, police said.

The police added that Shahzad Aslam, 25, was

rubbed out

and his brother, Ayaz, 22, was

maimed

when they were fired at after they had a clash with some people near their house in Azeempura.

The police described the incident as the result of a personal enmity.

The body and the

maimed

victim were taken to the JPMC for medico-legal formalities and treatment respectively, the police said.

Man killed in DHA

A son of a deputy superintendent police was

rubbed out

in Defence Housing Authority Phase V in the early hours of Tuesday, police said.

The police described personal enmity as the possible motive for the killing.

They added that Shahzaib, son of DSP Aurengzeb and a relative of a Pakistain People's Party-Parliamentarian member of the national assembly elected from Lyari, was

maimed

in firing near Mubarak Masjid, DHA Phase-V, within the remit of the Darakhshan

cop shoppe

. The victim was rushed to Ziauddin Hospital, where he died during treatment, the officials said.

The police later registered an FIR (591/2013) under Section 302 (premeditated murder) against Shahrukh Jatoi and his accomplices.

Youngster

rubbed out



A 20-year-old man was

rubbed out

after being made to stand in a street in the downtown area of Kharadar on Tuesday night, police said.

The victim was kidnapped and brought to Kamil Gali before being

bumped off

, said an official of the Kharadar

cop shoppe

.

The attackers sped away on a

cycle of violence

after the murder.

The body was later shifted to the Civil Hospital

Bloody Karachi

for medico-legal formalities.

Three bodies found

The body of an unidentified man was found at an abandoned house in the Shershah area on Tuesday, police said.

The police

Sherlocks

suspected that the victim might have been killed a few days ago. They said the body bearing torture marks was shifted to the Civil Hospital

Bloody Karachi

for medico-legal formalities.

Earlier in the morning, a body stuffed in a gunny bag was found in the Timber Market area of Old Haji Camp within the remit of the Napier

cop shoppe

.

The police

Sherlocks

said that the victim was kidnapped and tortured before being killed. The body was taken to Civil Hospital

Bloody Karachi

for his appointment with Doctor Quincy

.

The body of another unidentified man was found in Gulshan-e-Iqbal Block-6 within the remit of the Gulshan

cop shoppe

.

The police shifted the body to Abbasi Shaheed Hospital

for his appointment with Doctor Quincy

.

The police

Sherlocks

suspected that

the dear departed

was killed somewhere else and his body was later dumped at the spot.

Posted by: Fred || 12/27/2012 00:00 || Comments || Link || E-Mail|| [992 views] Top|| File under:
Africa Horn
Al Shabab fighters surrender to Somali government in Bay region
[Shabelle] A group of youths formerly fighting along side the

bully boy

group Al-Shabaab



... the personification of Somali state failure...


deserted the group and surrendered to

the hapless Somali government

officials in Bay region, according to a top Somali military official there.

Colonel Mahad Abdirahman, the Somali army commander in Bay who spoke to Shabelle, said that members of Al-Shabaab has recently been defecting to the government side in Bay region but the commander did not specify the exact number of the fighters.

The commander said the defections came after Somali national army scaled up their security operations against the group in Bay province which clearly forced many members of to have a second thought.

Posted by: Fred || 12/27/2012 00:00 || Comments || Link || E-Mail|| [596 views] Top|| File under: al-Shabaab
China-Japan-Koreas
Kim Jong-il 'Died in Fit of Rage Over Construction Project'
Former North Korean leader Kim Jong-il died in a fit of rage on Dec. 17, 2011 after being briefed about a serious leak at a hydro-electric power plant, a source claims. The plant in Huichon, Jagang Province was built to supply about half of the power needs of the capital Pyongyang.

"After being briefed about the leak, Kim Jong-il lambasted officials and ordered them to repair it," said the source, who asked to remain anonymous. "He rushed to make an on-site inspection of the facility unable to contain his anger and died suddenly."
North Korea announced on Dec. 19 last year that Kim died of a heart attack caused by stress and overwork while on a train on his way to a field inspection.

The Huichon power plant was one of the poster projects of the reclusive state's hopes to become a "powerful and prosperous nation." Construction began in March 2009, with Pyongyang boasting that it would resolve the chronic power shortage of the capital. Kim visited the site twice in 2009, four times in 2010 and twice in 2011. His son, incumbent leader Suet Face Kim Jong-un, has already been four times.


Like father, like son? Maybe Pudgy has a weak aneurysm somewhere...

Due to their incessant pressure, construction was completed on April 5 this year, just three years after groundbreaking and around seven years ahead of schedule. But the rush led to faulty construction, and cracks appeared on parts of the dam, which is 100 m high and 555 m long and capable of storing 850 million cubic meters of water.

"It wasn't just a crack. The safety of the entire dam was in question," the source said.


Sounds like the Fly Ash Brigade expanded its horizons...

Stress about the trouble at Huichon was apparently the last straw after Kim learned that steel and textile manufacturing plants, also touted as key projects, had serious defects as well.


Man, you just can't trust any reports you read in a genocidal, dictatorial, thuggish kleptocracy, can you...

A report on Dec. 22 in the official Rodong Sinmun daily, four days after Kim's sudden death, supports the story. "Once again our general quietly boarded a train headed to the northern part of the nation," it said. The northern part includes Hamgyong, Ryanggang and Jagang provinces.

Kim Jong-il apparently ordered those responsible to be severely punished.

Fat Boy Kim Jong-un did not attend a ceremony on April 5 marking the completion of the Huichon power plant, apparently to show he was still aggrieved over the project which led to his father's death.

But other questions about Kim senior's death remain. For instance, it took North Korea over 51 hours to announce Kim's death, twice as long than it took to announce his father and nation founder Kim Il-sung's in 1994. This raises suspicions that the North was trying to hide something.


Like that he collapsed in a gibbering fit...

At the time, intelligence officials said satellite images showed Kim's personal train never left Pyongyang on Dec. 17, raising suspicions that the official story that he died aboard the train was a lie.

Also, Kim Jong-il was famous for his nocturnal lifestyle and normally got up around noon, so at the time pundits speculated that it was unlikely he was on a train in the freezing morning, which is bad for patients with a weak heart.
Posted by: Steve White || 12/27/2012 00:00 || Comments || Link || E-Mail|| [483 views] Top|| File under:
India-Pakistan
Qazi wants: local Taliban's office in country
The syphilis has finally settled in his brain.
[Dawn] Former Jamaat-e-Islami
...The Islamic Society, founded in 1941 in Lahore by Maulana Sayyid Abul Ala Maududi, aka The Great Apostosizer. The Jamaat opposed the independence of Bangladesh but has operated an independent branch there since 1975. It maintains close ties with international Mohammedan groups such as the Moslem Brotherhood. the Taliban, and al-Qaeda. The Jamaat's objectives are the establishment of a pure Islamic state, governed by Sharia law. It is distinguished by its xenophobia, and its opposition to Westernization, capitalism, socialism, secularism, and liberalist social mores...
chief Qazi Hussain Ahmad
... third president (1987--2009) of the Pak Jamaat-e-Islami. Qazi was also head of the Muttahidah Majlis-e-Amal until his ego became bigger than the organization. Qazi is what is known as a fiery preacher, which means he has lots of volume, a good delivery, and not a lot of reverence for coherence. He was the patron of Gulbuddin Hekmatyar, Rasool Sayyaf and Osama bin Laden during the war against the Soviets. He used to recommend drinking camel's urine to maintain good health before his kidneys started to go...
on Tuesday said Pak Taliban should be allowed to open an office in the country to clear their position on acts of terrorism.

Mr Qazi told

news hound

s after a public meeting here that if the US could allow Afghan Taliban to set up an office in Qatar, then the Pakistain should give the same facility to local Taliban on its soil.

"In my personal opinion, Pak Taliban should have a proper office in the country as it will help the world learn about their stand on acts of terrorism taking place in Pakistain or abroad," he said.

The ex-JI chief said the US was holding peace talks with Afghan Taliban, Hizb-e-Islami and other groups but ironically, Pakistain was not allowed to hold dialogue with Pak Taliban.

He said the lasting peace in the region could be ensured by the withdrawal of the US and NATO


...the North Atlantic Treaty Organization. A collection of multinational and multilingual and multicultural armed forces, all of differing capabilities, working toward a common goal by pulling in different directions...


forces from Afghanistan.

Mr Qazi blamed the US presence in Afghanistan for acts of terrorism in Pakistain. He said if the government wanted peace, then it should stop following the pro-US policies.

The ex-JI chief said his party would support the all parties conference on counterterrorism if it was called to hold meaningful discussion. He added that violence couldn't be stopped by the use of force.

Mr Qazi supported religious scholar and Minhajul Koran International chief Tahirul Qadri's call for electoral reforms, but rejected his call for giving the army and the judiciary participation in the interim setup created for the next elections.He said if the Constitution was followed, there was no room for the army and judiciary in the caretaker government.

The ex-JI chief said his party was trying to force the government to hold general elections on time and that it wouldn't support any attempt to delay the imminent polls.

He urged the Election Commission to follow articles 62 and 63 of the Constitution before holding elections.

JI leaders Sirajul Haq and Qazi Luqman also addressed the public meeting.

In Swari area of Buner, provincial JI chief Professor Mohammad Ibrahim on Tuesday addressed a party meeting and said the current rulers were pursuing the US agenda in the garb of anti-terror war whose sufferers were innocent people.

He said the US had never been a trusted friend of Pakistain but even then, the rulers and military generals were loyal to the US.

Mr Ibrahim said his party believed in adherence to the Constitution and would come to power through democratic process. He said JI was striving for the enforcement of Islamic law in the country.

The JI leader urged the party workers to prepare for the imminent elections.

JI district chief Mohammad Hanif and religious scholar Dr Fazali Azeem also spoke on the occasion.

Posted by: Fred || 12/27/2012 00:00 || Comments || Link || E-Mail|| [441 views] Top|| File under: Govt of Pakistan
No silver lining
[Dawn] THE celebrations that mark Christmas and the Quaid-e-Azam's birthday this time of year are also a reminder of Pakistain's failure to rein in the religious intolerance Mr Jinnah advocated against. In 2012 an extermination campaign targeting Hazaras and other Shias took hold from Bloody Karachi


...formerly the capital of Pakistain, now merely its most important port and financial center. It may be the largest city in the world, with a population of 18 million, most of whom hate each other and many of whom are armed and dangerous...


and Quetta to Kohistan


...a backwoods district of Khyber Pakhtunkhwa distinguished by being even more rustic than is the norm among the local Pashtuns....


, Mansehra
...
a city and an eponymous district in eastern Khyber-Pakthunwa, nestled snug up against Pak Kashmir, with Kohistan and Diamir to the north and Abbottabad to the south...
and Gilgit-Baltistan. The peaceful Bohra community was targeted in attacks that were perhaps the first of their kind. Mobs egged on by irresponsible

holy man

s demanded that victims of indefensible blasphemy allegations be handed over to be murdered without trials. While stories of the mass migration of Hindus to India may have been exaggerated, the community complained of discrimination and forced conversions. Churches and Christian homes continued to be attacked and the Rimsha Masih blasphemy case turned out to be linked to a broader campaign to rid her area of Christian families. This month alone saw the razing of a Hindu temple in

Bloody Karachi

, the desecration of Ahmadi graves in Lahore and the lynching of a man accused of blasphemy in Dadu. Decades after being founded as a country in which each individual was meant to have the right to follow his or her chosen beliefs, Pakistain has failed to treat religious minorities as equal citizens of the state.

Nor is the intolerance limited to minorities. A broader divide has also taken root in Pakistain -- that between peaceful religiosity and an extremism that violently opposes any practice it doesn't believe in. Those behind the attacks on polio


...Poliomyelitis is a disease caused by infection with the poliovirus. Between 1840 and the 1950s, polio was a worldwide epidemic. Since the development of polio vaccines the disease has been largely wiped out in the civilized world. However, since the vaccine is known to make Moslem pee-pees shrink and renders females sterile, bookish, and unsubmissive it is not widely used by the turban and automatic weapons set...


workers, Malala Yousafzai and Bashir Ahmed Bilour are out to annihilate anything and anyone standing in the way of their version of an 'Islamic' state.

Moslem

s are more often than not the victims of violence related to blasphemy killings, carried out not by

jacket wallah

s but by ordinary Paks fed a steady diet of intolerance. Add to this the increasing brutalisation of Pak society, in which guns are plentiful, human rights


...which are usually open to widely divergent definitions...


unimportant and the legal system slow and ineffective, and intolerance translates even more easily into violence. More than six decades later the dawn we hoped for has not arrived, and any celebrations this time of year cannot escape that painful fact.

Posted by: Fred || 12/27/2012 00:00 || Comments || Link || E-Mail|| [407 views] Top|| File under: Govt of Pakistan
Syria-Lebanon-Iran
Assad sends envoy to Moscow for talks on ending Syria's conflict
[CS Monitor] Syrian
Hereditary President-for-Life Bashir Pencilneck al-Assad


Horror of Homs...


sent a senior diplomat to Moscow on Wednesday to discuss proposals to end the conflict convulsing his country made by international envoy Lakhdar Brahimi, Syrian and Lebanese sources said.

Brahimi, who saw Assad on Monday and is planning to hold a series of meetings with Syrian officials and dissidents in Damascus


...Capital of the last remaining Baathist regime in the world...


this week, is trying to broker a peaceful transfer of power, but has disclosed little about how this might be done.

More than 44,000 Syrians have been killed in a revolt against four decades of Assad family rule, a conflict that began with peaceful protests in March last year, but has since descended into civil war.

A video posted by rebels on Wednesday showed the bodies of dozens of soldiers executed by a roadside. At least one of them appeared to have been beaten to death. The United Nations


...an organization which on balance has done more bad than good, with the good not done well and the bad done thoroughly...


and rights group say the military and rebels have both committed war crimes, but have so far placed most of the blame on the army.

Past peace efforts have floundered, with world powers divided over what has become an increasingly sectarian struggle between mostly Sunni

Mohammedan

rebels and Assad's security forces, drawn primarily from his Shiite-rooted Alawite minority.

Deputy Foreign Minister Faisal Makdad flew to Moscow to discuss the details of the talks with Brahimi, said a Syrian security source, who would not say if a deal was in the works.

However,


man does not live by words alone, despite the fact that sometimes he has to eat them...


a Lebanese official close to Damascus said Makdad had been sent to seek Russian advice on a possible agreement.

He said Syrian officials were upbeat after talks with Brahimi, the U.N.-Arab League


...an organization of Arabic-speaking states with 22 member countries and four observers. The League tries to achieve Arab consensus on issues, which usually leaves them doing nothing but a bit of grimacing and mustache cursing...


envoy, who met Foreign Minister Walid Moualem on Tuesday a day after his session with Assad, but who has not outlined his ideas in public.

Posted by: Fred || 12/27/2012 00:00 || Comments || Link || E-Mail|| [618 views] Top|| File under: Govt of Syria
Africa Subsaharan
Hollande Orders Protection of French Nationals in C. Africa
[An Nahar] President Francois Hollande


...the Socialist president of La Belle France, and a fine job he's doing of it...


Wednesday ordered tightened security for

Frenchies

in the Central African Republic after violent protests denouncing the former colonial ruler for failing to help stem a rebel offensive.


Damned if you do, damned if you don't...

He also called for the protection of the French embassy in the capital Bangui, which was attacked by protesters who tore down the French flag, Hollande's office said in a statement.

French Defense Minister Jean-Yves Le Drian said the French mission had been "secured and order re-established."

Posted by: Fred || 12/27/2012 00:00 || Comments || Link || E-Mail|| [421 views] Top|| File under:
Africa North
Morsi Hails Islamist-Backed Charter as 'New Dawn for Egypt'
[An Nahar] Egyptian President Mohamed Morsi on Wednesday hailed an Islamist-backed charter he pushed through despite fierce opposition protests as "a new dawn" for his country, and said he would now tackle a teetering economy.

In a televised national address, Morsi said he would reshuffle his government and renewed an offer of dialogue with the largely secular opposition.

But while "mistakes on both sides" occurred as the new charter was drafted and put to a referendum that gave it 64-percent voter support, he remained defiant over the "difficult" decisions he made.

"I only took decisions for God and in the interests of the nation," said Morsi, who hails from Egypt's

Moslem Brüderbund

.

The result, he contended, holding up the constitution, would cap nearly two years of turmoil since the overthrow of Hosni Mubarak


...The former President-for-Life of Egypt, dumped by popular demand in early 2011...


in February 2011, and allow Egypt to enter "an era with greater security and stability."

It was "a new dawn for Egypt," he said.

The opposition, however, has already dismissed the new charter and said it would fight on, challenging its legitimacy and positioning itself for legislative elections that are due within the next two months.

The head of the opposition National Salvation Front, Nobel peace prize laureate Mohamed ElBaradei


Egyptian law scholar and Iranian catspaw. He was head of the IAEA from December 1997 to November 2009. At some point during his tenure he was purchased by the Iranians. ElBaradei and the IAEA were jointly awarded the Nobel Peace Prize for something in 2005. After stepping down from his IAEA position ElBaradei attempted to horn in on the 2011 Egyptian protests which culminated in the collapse of the Mubarak regime. ElBaradei served on the Board of Trustees of the International Crisis Group, a lefty NGO that is bankrolled by the Carnegie Foundation, the Ford Foundation, the Bill & Melinda Gates Foundation, as well as George Soros' Open Society Institute. Soros himself serves as a member of the organization's Executive Committee.


tweeted that the constitution was "void" because it conflicts with international law in regard to "freedom of belief, expression, etc".

Posted by: Fred || 12/27/2012 00:00 || Comments || Link || E-Mail|| [501 views] Top|| File under: Arab Spring
Economy
The Atlantic: How the Fiscal Cliff Stole Christmas
Reuters reports that, according to early data, the U.S. may have just experienced its weakest holiday shopping season since the woeful days of 2008, when the country was still dealing with, you know, a financial crisis and a recession. Holiday-related spending from late October through Christmas inched up 0.7 percent this year, down from last year's 2 percent growth, according to MasterCard Advisors SpendingPulse. Other sales trackers found similarly meager results.

What happened? Weather was probably part of the problem. Superstorm Sandy smashed into the Atlantic in November, bringing business to a halt, and winter storms in December may have also depressed sales.


Couldn't possibly be the fact that people are worried, unemployment is going back up, and taxes are going up at the first of the year. Naaah...

But Santa, Rudolph, Dancer, and Prancer also appear to have collided head on with the fiscal cliff. Americans are watching the negotiations in Washington carefully, and after months of shrugging them off, recent surveys show the impasse in Congress appears to finally be taking a psychological toll on country, making everyone feel a bit nervous about opening their wallets...


Guess who author and associate editor Jordan Weissmann blames?
Posted by: Pappy || 12/27/2012 00:00 || Comments || Link || E-Mail|| [517 views] Top|| File under:
Syria-Lebanon-Iran
Syrian Interior Minister Leaves Beirut after One-Week Medical Treatment
[An Nahar] Syrian Interior Minister Mohammed al-Shaar on Wednesday left for Damascus


...Capital of the last remaining Baathist regime in the world...


via the Beirut Rafik Hariri International Airport aboard a private jet, after spending one week at the American University of Beirut Medical Center for treatment of wounds he sustained in a suicide

kaboom

on the interior ministry,

Leb

's National News Agency reported.

"Shaar left hospital on Wednesday afternoon," Turkey's state-run Anatolia news agency quoted medical sources at AUBMC as saying.

It was not clear if Shaar's treatment was completed or if he left because of political pressure.

Shaar was

maimed

in a deadly attack on December 12 on the Syrian interior ministry in Damascus. The attack was claimed the next day by the jihadist al-Nusra Front.

"His condition is stable and he was able to talk to the people who received him at the airport," a Lebanese minister told Agence

La Belle France

Presse last Wednesday.

According to a security source, Shaar was lightly

maimed

on the shoulder when his office ceiling collapsed.

Shaar also escaped another deadly attack on July 18, when four top regime officials were killed in Damascus, among them
Hereditary President-for-Life Bashir Pencilneck al-Assad
Terror of Aleppo


...For centuries, Aleppo was Greater Syria's largest city and the Ottoman Empire's third, after Constantinople and Cairo. Although relatively close to Damascus in distance, Aleppans regard Damascenes as country cousins...


...
's brother-in-law Assef Shawkat.

A Lebanese lawyer said he filed a lawsuit on Monday against Shaar, accusing him of having ordered hundreds of killings in the northern city of Tripoli


...a confusing city, one end of which is located in Lebanon and the other end of which is the capital of Libya. Its chief distinction is being mentioned in the Marine Hymn...


in 1986.

Shortly after he arrived in Beirut for treatment last week, anti-Syrian politicians, including

politician

s Jamal al-Jarrah and Mohammed Kabbara, called for Shaar's arrest.

Posted by: Fred || 12/27/2012 00:00 || Comments || Link || E-Mail|| [621 views] Top|| File under: Govt of Syria
Africa North
Egypt's Morsi Urges Opposition to Engage After Constitution Enacted
[VOA News] Egyptian President Mohamed Morsi is urging opposition groups to join him in a dialogue about the country's future after he signed into law a new constitution that those groups bitterly oppose.


Don't you usually have that dialogue before you write a constitution and not after?

In a televised address late Wednesday, Morsi said the government and the opposition must cooperate to enable Egypt to solve what he called its "huge" economic problems.

In a conciliatory gesture, Morsi said he takes responsibility for "mistakes" made by his six-month-old government in trying to expedite a transition to democracy. Liberal groups criticized the Islamist president for unilaterally boosting his powers last month to ensure that a panel of fellow Islamists could finish drafting the constitution and submit it to a popular referendum without being challenged by the judiciary.

Posted by: Fred || 12/27/2012 00:00 || Comments || Link || E-Mail|| [491 views] Top|| File under: Arab Spring
India-Pakistan
FC launches operation in Awaran against BLF
[Dawn] QUETTA: Several

gunnies

and a Frontier Corps soldier were killed in

festivities

during a search operation in various areas of Mashkay subdivision of Awaran district on Tuesday.

Official sources said the FC had launched the operation in Jebri, Mahi and mountainous area of Mashkay after the killing of its two soldiers in a recent attack in Mashkay.

According to a

front man

of the FC, troops cordoned off the area and launched the operation on the orders of the provincial government after the banned Baloch Liberation Front had killed two FC personnel.

He said an FC convoy was going from Khuzdar to Mashkay when it was attacked.

During the search operation, he said, FC troops raided various hideouts and killed a number of terrorists.

"An FC contingent raided various hideouts in Mashkay and adjoining areas, killed many BLF men, destroyed their two camps and recovered a huge quantity of arms and ammunition," officials said, adding that the FC personnel also collected some evidence from the hideouts.

A soldier of the FC was killed and five others injured in a clash. "Many

gunnies

of BLF have been killed in the

shootout

in Mahi and Jebri areas of Mashkay," they claimed.

The FC did not say how many BLF men had been killed, but sources claimed that over a dozen

gun-hung tough guys

died and many others

were maimed

in a heavy exchange of fire.

The sources said that around a dozen suspected BLF men had been tossed in the clink
Drop the gat, Rocky, or you're a dead 'un!
They also said that the

shootout

was continuing in the Mahi area.

FC officials said that BLF's

gun-hung tough guys

and criminal groups were involved in

murder

s,

kaboom

s, kidnappings for ransom and other heinous crimes. "These elements are harassing the area and are involved in terrorist activities in Balochistan



...the Pak province bordering Kandahar and Uruzgun provinces in Afghanistan and Sistan Baluchistan in Iran. Its native Baloch propulation is being displaced by Pashtuns and Punjabis and they aren't happy about it...


" he said, adding that the criminals would be brought to justice.
Posted by: Fred || 12/27/2012 00:00 || Comments || Link || E-Mail|| [946 views] Top|| File under: Baloch Liberation Army
Arabia
UAE Busts Saudi-Emirati Cell Plotting 'Terror' Attacks
[An Nahar] UAE authorities on Wednesday announced busting a cell of Saudi and Emirati members plotting "terror" attacks in the two countries and other states.

The suspects "imported material and equipment with the aim of committing terror acts," said an official statement on WAM state news agency. The arrests came after coordination between security authorities in the two Gulf states.

The suspects were described as members of the "deviant group," a term usually used in Soddy Arabia


...a kingdom taking up the bulk of the Arabian peninsula. Its primary economic activity involves exporting oil and soaking Islamic rubes on the annual hajj pilgrimage. The country supports a large number of princes in whatcha might call princely splendor. When the oil runs out the rest of the world is going to kick sand in their national face...


to refer to al-Qaeda-linked Islamists.

"Security authorities acted "after confirming that those elements were plotting to jeopardize security" in the UAE, Saudi Arabia and "other brother countries," the statement said, adding that they would be put on trial.

Unlike Saudi Arabia, the UAE has never seen attacks by al-Qaeda, but authorities have in past months jugged
Drop the rod and step away witcher hands up!
dozens of Islamists accused of links to the Egypt-born

Moslem Brüderbund

.

In July, Abu Dhabi said it dismantled a group plotting against state security without identifying their affiliation or the number of arrests.

The prosecutor general, Salem Said Kabish, said an unspecified number of people were being questioned for having formed "a group aimed at damaging the security of the state."

WAM said at the time they were also suspected of "rejecting the constitution and the founding principles of power in the Emirates" and of having links with foreign organizations.

The United Arab Emirates is a federation of seven sheikhdoms led by oil-rich Abu Dhabi, the capital, and also comprises Ajman, Dubai, Fujairah, Ras al-Khaimah, Sharjah and Umm al-Qaiwain.

Posted by: Fred || 12/27/2012 00:00 || Comments || Link || E-Mail|| [613 views] Top|| File under: al-Qaeda in Arabia
Africa North
UN condemns Timbuktu shrine destruction
[Magharebia] The destruction of four more Sufi shrines in northern Mali spurred outrage Tuesday (December 25th) from the United Nations


...an organization originally established to war on dictatorships which was promptly infiltrated by dictatorships and is now held in thrall to dictatorships...


"I am profoundly shocked by the ferocity that has marked the latest round of destruction of Timbuktu's mausoleums," UNESCO chief Irina Bokova said about the Sunday events.

Timbuktu tourism director Sane Chirfi told AP that that Ansar al-Din rebels linked to al-Qaeda in the Islamic Maghreb had demolished the shrines.

According to many residents of the "City of 333 Saints", the move was the rebels' reaction to the UN resolution calling for an international military intervention to oust the Islamists from northern Mali.

The United Nations on Thursday decided to back the Economic Community of West African States (ECOWAS) proposal to send 3,300 troops to the region.

The Security Council gave an initial one year authorisation to the African-led International Support Mission in Mali (AFISMA) to use "all necessary measures" to help Malian authorities retake land held by "terrorist,

bully boy

and

gang

s".

Posted by: Fred || 12/27/2012 00:00 || Comments || Link || E-Mail|| [411 views] Top|| File under: Ansar Dine
Egypt: Nobody Gets Out With More Than $10k
[Breitbart]

You've got your brains, two hands, and a willingness to work, O Copts. Get the hell out now, because soon you'll lose your possessions without the possibility of escape.

The tyranny is in full swing in Egypt, where the government has now banned anyone wanting to leave the country from taking more than $10,000 with them.


Unless you're a general, colonel, former government minister, black market dealer or know the secret handshake...

This is the same measure used by the government of Iran to prevent emigration, or to confiscate the cash of those who do wish to emigrate.

The purpose of the measure is supposedly to prevent deflation, with Egyptians running to withdraw their cash and get out of Dodge the

Moslem Brüderbund

-run quasi-dictatorship. Since the ouster of Hosni Mubarak


...The former President-for-Life of Egypt, dumped by popular demand in early 2011...


, the Egyptian central bank has poured $20 billion in foreign reserves into the pound currency.
Posted by: trailing wife || 12/27/2012 00:00 || Comments || Link || E-Mail|| [1485 views] Top|| File under: Arab Spring
Afghanistan
France to Take in Afghans Who Worked alongside Its Troops
[An Nahar]

Gay Paree

will take in a "few dozen" Afghans who have worked alongside French troops in the war-ravaged country for 11 years and whose security is at risk at home, the defense ministry said Wednesday.

The ministry did not give exact numbers but said the bulk comprised people who had worked as translators on the ground.

On December 15,

La Belle France

flew its last combat troops out of Afghanistan, two years before allied nations in the 100,000-strong NATO


...the North Atlantic Treaty Organization. A collection of multinational and multilingual and multicultural armed forces, all of differing capabilities, working toward a common goal by pulling in different directions...


mission led by the United States are due to recall their fighting forces.

At the height of its involvement,

La Belle France

had 4,000 soldiers in Afghanistan as the fifth largest military contingent in the International Security Assistance Force (ISAF), behind the United States,

Britannia

, Germany and

Italia

.

The French newspaper Le Monde reported 170 Afghans would be "allowed to enter French territory from January to start a new life."

It said the criteria for choosing them would be two-fold -- whether they faced a security threat after the pullout of NATO-led foreign troops and their ability to integrate into mainstream French society.


That last criterium is a crock: the Afghan workers could speak perfect French and love to eat snails with melted butter, and neither they nor their great-grandchildren would ever be considered fully integrated into mainstream French society...
Posted by: Fred || 12/27/2012 00:00 || Comments || Link || E-Mail|| [522 views] Top|| File under:
Iraq
Demonstrations against PM Block Iraq Highway
[An Nahar] Fresh protests against Iraq's premier in mostly Sunni cities on Wednesday closed off the main road to Syria and Jordan, with one speaker raising the prospect of taking up arms against the government.

Thousands of demonstrators attended rallies in Ramadi and Samarra, capitals of two Sunni-majority provinces in central and western Iraq, to rail against what they said was targeting of their community by officials and security forces from the Shiite-led government.

Finance Minister Rafa al-Essawi, at least nine of whose bodyguards have been arrested on terrorism charges this month, attended the Ramadi rally and pledged to take a representative of the protesters "to negotiate with Baghdad."

But the demonstrators, who numbered in their thousands and blocked off the highway that connects the Iraqi capital to Jordan and Syria, responded, "We only want a revolution."

"We will not negotiate and we will not leave," said Ali Hatem Suleiman, who delivered a speech at the Ramadi rally. "If our demands are not met, there is no (option) before us, except to raise the weapon against the government."

Among his demands were for federal anti-terror legislation, which he said particularly targeted Sunnis, to be canceled.

Hundreds of protesters also gathered in Samarra, the capital of Salaheddin province north of Baghdad, repeating chants describing Maliki as a "coward" and an "Iranian agent".

Sectarian tensions are still significant in Iraq, which suffered years of brutal confessional violence in which tens of thousands of people were killed and many more forced from their homes.

Disaffected Sunni Arabs often characterise Maliki and his unity government as a puppet of neighboring Iran.

Wednesday's protests followed rallies on Sunday during which demonstrators, including local officials as well as religious and tribal leaders in Ramadi blocked off the same highway.

Posted by: Fred || 12/27/2012 00:00 || Comments || Link || E-Mail|| [606 views] Top|| File under: Govt of Iraq
Africa North
Algeria prepares for 'guerrilla' warfare
[Magharebia] The Algerian military is running combat simulation exercises on rocky terrain, ahead of possible confrontations against armed Islamists and terrorist brigades from northern Mali.

Since al-Qaeda and the Movement for Tawhid and Jihad in West Africa (MUJAO) are well-armed with weapons smuggled from Libya and stolen from within Mali, the Algerian army is taking an unconventional approach similar to guerrilla warfare

Algerian army, air force, national gendarmerie and special operation forces have trained all month in ways to conduct large-scale battles against

gang

s, El Khabar reported on Sunday (December 23rd).

These drills, which involve the use of modern communication devices and strategies, will run for a whole year.

The Algerian defence ministry mobilised ground forces towards southern provinces at the beginning of the month. Military vehicles and heavy equipment were moved to the border provinces of Adrar, Tamanrasset and Illizi.

The ministry aims to implement a shield plan along the southern border with Sahel countries. The decision was made as part of arrangements made by Algeria's security agencies to prepare for any possible military action by African forces in northern Mali.

Algeria's security agencies have also taken other measures to tighten control over the border with Mali, Libya and Tunisia. One such move is to crack down on groups that provide

cut-throats

with information, money and supplies. The security agencies have also imposed a security cordon on border areas to prevent terrorist groups from entering northern Mali to join the Islamist groups.

"The information available to Algerian security agencies confirms that there is a relation of co-operation and co-ordination between smuggling gangs, armed terrorist groups and arms trade mafia along the border strip between Algeria and Tunisia," Algerian Customs Information Director Buanam Majbar said.

Counter-terror agencies recently warned border security, army and gendarmerie forces against the smuggling of arms across the border. Security agencies also learned that MUJAO is seeking to recruit poor Algerians from southern provinces in return for money paid to their families.

"These military drills are aimed at evaluating the preparedness of security elements and their ability to deal with new developments on the ground," security expert Taher Ben Thamer told Magharebia.

"The army is required to deal with all possible scenarios, including the assumption that a large number of

cut-throats

will escape into Algeria in case the military campaign takes place in northern Mali; something that may pose a real threat to Algeria," he added.

Posted by: Fred || 12/27/2012 00:00 || Comments || Link || E-Mail|| [413 views] Top|| File under: al-Qaeda in North Africa
Israel-Palestine-Jordan
Israel building new fence along Syrian border
Israel is building a new and better fence along its border with Syria to prepare for likely instability after the expected fall of President Bashar al-Assad, its military told dpa Wednesday.

The new obstacle aims to strengthen an existing barrier along the 90-kilometre armistice line between the Israeli- and Syrian-controlled part of the Golan Heights, Major Arye Shalicar said. It will include cameras and sharks with frickin' lasers on their foreheads trenches, he said.

Israel's border with Syria, secured in some areas by a relatively basic fence, has been considered stable for years. The Syria conflict is the main reason for the construction of a new one, but the protests of June 5 and May 15, 2011 also played a role, when hundreds of Syrians and Palestinians took Israel by surprise by storming the border.

Construction on the new fence began about a year ago. A Channel 2 report said it was being built at an unusually expedited tempo with the goal of being completed within months. The result is expected to be much like the system Israel built along its border with Egypt.

"The reality in Syria is no longer what it was five or 10 years ago. It is clear that the reality will change one way or another. No matter what will happen, it won't remain what it was," said the spokesman, describing the project as a "preemptive measure."
Posted by: Steve White || 12/27/2012 00:00 || Comments || Link || E-Mail|| [433 views] Top|| File under:
Africa Horn
Bashir Ready 'Any Time' to Meet S. Sudan Leader
[An Nahar] Sudan's President Omar al-Bashir

Head of the National Congress Party. He came to power in 1989 when he, as a brigadier in the Sudanese army, led a group of officers in a bloodless military coup that ousted the government of Prime Minister Sadiq al-Mahdi and eventually appointed himself president-for-life. He has fallen out with his Islamic mentor, Hasan al-Turabi, tried to impose shariah on the Christian and animist south, resulting in its secessesion, and attempted to Arabize Darfur by unleashing the barbaric Janjaweed on it. Sudan's potential prosperity has been pissed away in warfare that has left as many as 400,000 people dead and 2.5 million displaced. Omar has been indicted for genocide by the International Criminal Court but nothing is expected to come of it.
is willing to meet his South Sudanese counterpart to help put stalled security and economic agreements into effect, official media said on Wednesday.

Bashir "affirms his readiness to meet Salva Kiir in any time and place to speed up implementation of the Addis Ababa cooperation agreement", the SUNA news agency said in a brief report.

SUNA did not indicate if Bashir's comment stemmed from his meeting earlier Wednesday with Æthiopian Prime Minister Hailemariam Desalegn, who arrived to bolster peace efforts between Khartoum and Juba.

"The Æthiopian prime minister's visit comes in the context of the Æthiopian endeavors to push ahead the

grinding of the peace processor

between Sudan and South Sudan," Khartoum's presidential press secretary Emad Sayed Ahmed told SUNA.

Desalegn will travel to South Sudan on Thursday, the news agency reported.

Khartoum and Juba have failed to implement the pivotal agreement they signed in September and hailed as ending conflict between them.

The deals, reached after African Union


...a union consisting of 53 African states, most run by dictators of one flavor or another. The only all-African state not in the AU is Morocco. Established in 2002, the AU is the successor to the Organisation of African Unity (OAU), which was even less successful...


-led talks in the Æthiopian capital Addis Ababa, called for a jointly-monitored demilitarized buffer zone and a resumption of South Sudanese oil exports through northern pipelines.

They also allowed for a reopening of border points for general trade, after the two countries fought a war along their undemarcated frontier in March and April.

Khartoum accuses South Sudan of supporting an insurgency in its border states of South Kordofan and Blue Nile, which has been a major obstacle to implementing the agreements.

The South, in turn, says Sudan backs rebels on southern territory.

Posted by: Fred || 12/27/2012 00:00 || Comments || Link || E-Mail|| [411 views] Top|| File under: Govt of Sudan
Who's in the News
30
[untagged]
6
Govt of Syria
4
al-Qaeda in North Africa
4
Govt of Pakistan
3
al-Shabaab
3
Arab Spring
1
Govt of Sudan
1
Lashkar-e-Islami
1
Narcos
1
Salafists
1
Taliban
1
al-Qaeda in Arabia
1
Ansar Dine
1
Baloch Liberation Army
1
Govt of Iran
1
Govt of Iraq
Bookmark
E-Mail Me
The Classics
The O Club
Rantburg Store
Comments Spam
The Bloids
The Never-ending Story
Thugburg
RSS Links
Gulf War I
The Way We Were
Bio
Sink Trap
Alzheimer's Association
Day by Day
Counterterrorism
Hair Through the Ages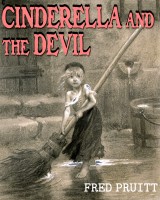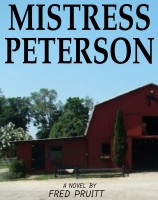 On Sale now!


A multi-volume chronology and reference guide set detailing three years of the Mexican Drug War between 2010 and 2012.

Rantburg.com and borderlandbeat.com correspondent and author Chris Covert presents his first non-fiction work detailing the drug and gang related violence in Mexico.

Chris gives us Mexican press dispatches of drug and gang war violence over three years, presented in a multi volume set intended to chronicle the death, violence and mayhem which has dominated Mexico for six years.
Click here for more information


Meet the Mods
In no particular order...


Steve White
Seafarious
Pappy
lotp
Scooter McGruder
john frum
tu3031
badanov
sherry
ryuge
GolfBravoUSMC
Bright Pebbles
trailing wife
Gloria
Fred
Besoeker
Glenmore
Frank G
3dc
Skidmark
Alaska Paul



Better than the average link...



Rantburg was assembled from recycled algorithms in the United States of America. No trees were destroyed in the production of this weblog. We did hurt some, though. Sorry.
35.175.172.211