Europe
France Ends Combat Mission in Afghanistan
La Belle France

has ended its combat mission in Afghanistan, pulling its last troops from a province northeast of the capital, Kabul.

Tuesday's withdrawal of 500 combat troops from Kapisa province is part of President Francois Hollande


...the Socialist president of La Belle France, and a fine job he's doing of it...


's pledge to accelerate the country's exit from Afghanistan.

Afghan cops

will now be in charge of maintaining security in the province.



La Belle France

had been the fifth-largest contributor to the NATO


...the North Atlantic Treaty Organization. It's headquartered in Belgium. That sez it all....


-led coalition. It is keeping 1,500 troops in Afghanistan to help send equipment back home and to train Afghan forces.

Eighty-eight French troops have died in Afghanistan since

La Belle France

joined the fighting in late 2001.

Remaining international combat troops are set to leave the country by the end of 2014.
Posted by: Au Auric || 11/20/2012 12:18 || Comments || Link || E-Mail|| [1522 views] Top|| File under:
India-Pakistan
Pakistani court dismisses blasphemy case against Christian girl
[LA Times] A Pak court on Tuesday dismissed charges against a Christian girl accused of desecrating the Koran, ending a case that had cast a spotlight on the country's controversial blasphemy law and renewed questions about the treatment of minorities.


I give her a year until some devout fellow bumps her off.


The Islamabad High Court concluded there was no evidence to support allegations that Rimsha Masih, 14, had ripped pages from the Koran on Aug. 16 and burned them, said one of her lawyers, Akmal Waheed Bhatti.


That's what Christians do, isn't it? Rip pages from the Koran, I mean. That's why Pakistain needs blasphemy laws, just to keep it under control.


Rimsha spent three weeks in jail but was later freed on bail after police came across evidence they say shows

a holy man

at a mosque in her neighborhood had ripped pages from a copy of the Koran and planted them in a bag of ashes and trash that the girl was taking to a garbage bin.


Which you would think would make the holy man liable for blasphemy. But there's probably not enough evidence, is there? You'd need three adult, devout Moslem men to make the charge stick.


The

holy man

, Khalid Chishti, now faces charges of fabricating evidence against Rimsha. Chishti was among the group of

Mohammedan

s in Rimsha's neighborhood who claimed she had violated the blasphemy law. He is free on bail and awaiting trial.


Keep in mind that one of the witnesses against him has already recanted his testimony. Doubtless any others are examining their consciences and looking under their cars before getting in. And keeping an ear out for the sound of cycles of violence approaching.


"We were on firm ground because there were no witnesses to back up the charges," Bhatti said. "It was a fabricated story."

Posted by: Fred || 11/20/2012 12:10 || Comments || Link || E-Mail|| [1322 views] Top|| File under: Govt of Pakistan
Israel-Palestine-Jordan
Gunmen kill six 'collaborators' in Gaza
Gunmen executed six "collaborators" in a Gaza City neighbourhood on Tuesday, witnesses told AFP, adding that notices were pinned to their bodies saying they had been killed by Hamas's armed wing.

"Gunmen in a minibus pulled up in the neighbourhood, pushed six men out and shot them without leaving the vehicle," one of the witnesses said, adding that a message pinned to the bodies read: "Al-Qassam Brigades announces the execution of the traitors."
Posted by: tipper || 11/20/2012 12:04 || Comments || Link || E-Mail|| [712 views] Top|| File under:
Syria-Lebanon-Iran
Britain recognizes new Syrian opposition coalition
[LA Times] The momentum behind a fledgling Syrian opposition coalition grew Tuesday after

Britannia

announced that it was granting formal recognition and extending financial aid to the group.

Foreign Secretary William Hague said the British government now considered the Syrian National Coalition for Opposition and Revolutionary Forces as the "sole legitimate representative of the Syrian people." As such, the umbrella organization of dissidents battling the regime of
Hereditary President-for-Life Bashir Pencilneck al-Assad


Light of the Alawites...


would be invited to send a de facto ambassador to London.

Hague's announcement is the latest boost to the coalition's profile as it tries to succeed where previous attempts to unite fractious anti-Assad rebels have failed.

La Belle France

last week became the first Western power to recognize the coalition, followed by strong statements of support — though not full diplomatic recognition — for the group Monday from the European Union


...the successor to the Holy Roman Empire, only without the Hapsburgs and the nifty uniforms and the dancing...


and from

Italia

.

Hague told Parliament that the British government's decision was rooted in assurances he received from a recent meeting with coalition leaders that they would be committed to upholding democracy, rule of law, human rights
...which are usually entirely different from personal liberty...
and inclusion of Syria's many minority communities.

Posted by: Fred || 11/20/2012 12:02 || Comments || Link || E-Mail|| [386 views] Top|| File under:
Africa Subsaharan
Congo rebels seize eastern city as U.N. forces look on
[Reuters] Rebels widely believed to be backed by Rwanda seized Goma in eastern Democratic Republic of the Congo
...formerly the Congo Free State, Belgian Congo, Zaire, and who knows what else, not to be confused with the Brazzaville Congo or Republic of Congo, which is much smaller and much more (for Africa) stable. DRC gave the world Patrice Lumumba and Joseph Mobutu, followed by years of tedious civil war. Its principle industry seems to be the production of corpses. With a population of about 74 million it has lots of raw material...
on Tuesday, parading past U.N. peacekeepers who gave up the battle for the frontier city of one million people.

Fighters from the M23 group entered Goma after days of

festivities

with U.N.-backed Congolese soldiers that forced tens of thousands of residents to flee, raising fears of human rights


...which are usually open to widely divergent definitions...


abuses in the sprawling lakeside city.

A senior U.N. source told

Rooters

that international peacekeepers gave up defending Goma after the Congolese troops evacuated under pressure from the advancing rebels.

"There is no army left in the town, not a soul... Once they were in the town what could we do? It could have been very serious for the population," he said asking not to be named.

Posted by: Fred || 11/20/2012 12:01 || Comments || Link || E-Mail|| [407 views] Top|| File under:
Europe
General Carter Ham Fired for refusing to obey orders not to assist the US personnel in Benghazi
Secretary of Defense Leon Panetta announced on Sunday that General Carter Ham Commander of GOC Africa Command (Africom), headquartered in Stuttgart, Germany. (U.S. Africa Command is one of six unified geographic commands within the Department of Defense unified command structure.) for refusing to obey orders not to assist the US personnel in Benghazi on the night of September 11. Army General David Rodriguez has been appointed by President Obama to become replace him.

Gen. Ham refused to take responsibility for the decision not to provide essential air coverage and other support for the beleaguered personnel at the Consulate. After the information was leaked last week that three urgent requests for support were denied to the Americans trapped in the Consulate and the Annex, President Barack Obama said on Sunday, "The minute I found out what was going on, I gave three very clear directives -- Number 1, make sure that we are securing our personnel and doing whatever we need to." According to the highly decorated, four-star General, Carter Ham, the President is lying...
Posted by: Au Auric || 11/20/2012 11:42 || Comments || Link || E-Mail|| [640 views] Top|| File under:
Israel-Palestine-Jordan
Has the US Administration Decided to Get Rid of Jordan's King Abdullah?
Unless the US clarifies its position regarding King Abdullah and reiterates its full backing for his regime, the Muslim fundamentalists are likely to step up there efforts to create anarchy and lawlessness in the kingdom. Washington needs to reassure King Abdullah and his followers that it will not allow the creation of an Islamic terror republic in Jordan.

Has the US Administration decided to get rid of Jordan's King Abdullah?

This is the question that many Jordanians have been asking in the past few days following a remark made by a spokesman for the US State Department.

Deputy State Department Spokesman Mark Toner managed to create panic [and anger] in the Royal Palace in Amman when he stated that there was "thirst for change" in Jordan and that the Jordanian people had "economic, political concerns," as well as "aspirations."

The spokesman's remark has prompted some Jordanian government officials to talk about a US-led "conspiracy" to topple King Abdullah's regime.

The talk about a "thirst for change" in Jordan is seen by the regime in Amman as a green light from the US to King Abdullah's enemies to increase their efforts to overthrow the monarchy.
Posted by: Au Auric || 11/20/2012 11:33 || Comments || Link || E-Mail|| [575 views] Top|| File under:
-Obits-
Former New Hampshire Sen. Warren Rudman dies at 82
Former Sen. Warren B. Rudman, who co-authored a ground-breaking budget balancing law, championed ethics and led a commission that predicted the danger of homeland terrorist attacks before 9/11, has died. He was 82.

He died Monday night, according to his Washington, D.C., firm, the Albright Stonebridge Group.

The feisty New Hampshire Republican went to the Senate in 1981 with a reputation as a tough prosecutor, and was called on by Senate leaders, and later by presidents of both parties, to tackle tough assignments.

He is perhaps most well-known from his Senate years as co-sponsor of the Gramm-Rudman-Hollings budget-cutting law. He left the Senate in 1993, frustrated that the law never reached its potential because Congress, President Ronald Reagan and the President George H.W. Bush played politics instead of insisting on spending cuts.
Posted by: Au Auric || 11/20/2012 11:29 || Comments || Link || E-Mail|| [404 views] Top|| File under:
Africa North
James Clapper removed al Qaeda from Rice's talking points
CBS News has learned that the Office of the Director of National Intelligence (DNI) cut specific references to "al Qaeda" and "terrorism" from the unclassified talking points given to Ambassador Susan Rice on the Benghazi consulate attack - with the agreement of the CIA and FBI. The White House or State Department did not make those changes.
Posted by: Frozen Al || 11/20/2012 10:39 || Comments || Link || E-Mail|| [493 views] Top|| File under:
Israel-Palestine-Jordan
U.S. warships near Israel in case evacuation needed
Three U.S. Navy amphibious warships are returning to the eastern Mediterranean to remain on standby in the event they are needed to assist Americans leaving Israel in the coming days, according to two U.S. officials.

The officials stressed an evacuation remains an extremely remote possibility and the Obama administration is not currently planning for one. Americans who wish to leave the region now are able to do so using commercial airlines.

"This is due diligence. It is better to be prepared should there be a need," one official said Monday. Both officials said the ships would be used only for assisting Americans and not for any combat role.

The most immediate impact will be on the ships' crews and the estimated 2,500 Marines on board. They had been scheduled to return to Norfolk, Virginia, just after Thanksgiving; their homecoming will now be delayed several days depending on events, the officials said.

The ships involved are the USS Iwo Jima, the USS New York and the USS Gunston Hall. At the end of last week the ships were west of Gibraltar, before the decision was made to turn them around and send them back to the eastern Mediterranean, where they will remain for now.

The U.S. military also maintains three to four ships off the coast of Israel that are capable of shooting down ballistic missiles. That deployment has stretch for some months in the face of a potential ballistic threat from Iran.
Posted by: Steve White || 11/20/2012 08:05 || Comments || Link || E-Mail|| [387 views] Top|| File under:
Israel-Palestine-Jordan
Security guard stabbed at US embassy in Tel Aviv
A man stabbed a security guard at the U.S. Embassy in Tel Aviv and was captured by police. The guard opened fire during the attack.

The attacker, who was armed with a knife and axe, was not injured. Security guards shot at the assailant, a 41-year-old Israeli from Bat Yam, but did not injure him. One of the security guards was slightly injured.

Alicia Zur-Szpiro, a British-Israeli resident of Tel Aviv, said, "I heard voices and shouting and looked up to see what I thought was a shooter - it looked like he had a gun in his hand - in a standoff at the back of the embassy with 6-7 embassy guards.

"I heard the words 'Don't shoot!' in English. Within moments there were gunshots. After the gunshots, the guards moved in to wrestle him to the ground. It was a real struggle. It took many guards to hold him down, he struggled and he was shouting. As the guards were holding down this man, an armored vehicle exited the embassy."

Tel Aviv police spokeswoman Orit Friedman says the attacker's motives are not known, but political motives are not suspected.

So this goes on Page 3, for now.
Posted by: ryuge || 11/20/2012 05:17 || Comments || Link || E-Mail|| [443 views] Top|| File under:
Home Front: WoT
Calif. men charged in 'violent jihad' plot
Four men who lived in Southern California were charged with plotting to kill Americans as enemies of Islam after joining al-Qaida and the Taliban, the FBI said.

Sohiel Omar Kabir, a 34-year-old naturalized U.S. citizen born in Afghanistan and living in Pomona, Calif., allegedly introduced two other Southern California men to the radical Islamist doctrine of U.S.-born Yemeni cleric and al-Qaida member Anwar al-Awlaki, a complaint unsealed Monday in U.S. District Court in Riverside, Calif., stated.

The United States killed Awlaki Sept. 30, 2011, in a Predator drone strike in Yemen.

The men Kabir introduced to Awlaki's "radical and violent Islamic doctrine" are Ontario, Calif., resident Ralph Deleon, 23, and Upland, Calif., resident Miguel Alejandro Santana, 21, the complaint said.

Santana is a permanent U.S. resident born in Mexico, authorities said, and Deleon is a permanent resident born in the Philippines.

"Kabir influenced Santana and Deleon to convert to Islam," the complaint cited by the Los Angeles Times stated.
Posted by: tipper || 11/20/2012 04:29 || Comments || Link || E-Mail|| [877 views] Top|| File under:
International-UN-NGOs
Climate Change panel chief says 'not invited to COP18'
The Intergovernmental Panel on Climate Change (IPCC) will not be attending the upcoming United Nations Climate Change Conference (COP18/CMP8) in Doha, chairman Dr Rajendra K Pachauri has said.

"For the first time in the 18 years of COP, the IPCC will not be attending, because we have not been invited," he told Gulf Times in Doha.

COP18 is to be held from November 26 to December 7.

The IPCC, which shared the 2007 Nobel Peace Prize with Al Gore, former vice president of the US and environmental activist, is the leading international body for the assessment of climate change. Currently 195 countries are members.

Dr Pachauri first hinted about his 'anticipated absence' at COP18, while speaking at the opening session of the International Conference on Food Security in Dry Lands (FSDL) on Wednesday at Qatar University.

Later, he told Gulf Times he did not know why the IPCC has not been invited to COP18, something that has happened never before.

"I don't know what it is. The executive secretary of the climate change secretariat has to decide. I have attended every COP and the chairman of the IPCC addresses the COP in the opening session," he explained.


Maybe you've got BO? Sometimes even your best friends won't tell you as they say in the ads.


The IPCC was established by the United Nations Environment Programme and the World Meteorological Organisation in 1988 to provide the world with a clear scientific view on the current state of knowledge in climate change and its potential environmental and socio-economic impacts.
Posted by: tipper || 11/20/2012 04:09 || Comments || Link || E-Mail|| [450 views] Top|| File under:
Africa North
Ansar al Sharia Egypt releases founding statement
Ansar al Sharia Egypt has published its founding statement online. The group says that "preaching and jihad are two wings that are indispensable to the spread of Islam," according to a translation prepared by the SITE Intelligence Group. And the group outlines sixteen goals with that two-pronged approach in mind.

In addition to calling for the implementation of sharia law, and the resurrection of the Caliphate, the organization says it will work towards "the liberation of the Muslim lands from foreign invasion" and resist "modern colonialism, especially the Zionist-Crusader colonialism that is led by America and the West."

Ansar al Sharia Egypt also says, according to SITE's translation, that it will support "the mujahideen and their movements and groups in the different lands of the Muslims so as to resist the Zionist-Crusader colonization, and this comes at the head of our priorities."

The founding statement is signed by Ahmed Ashush, a high-profile jihadist who has longstanding ties to al Qaeda. During a recent television appearance, Ashush criticized Egyptian president Mohamed Morsi for not imposing sharia law. Ashush has consistently denounced the democratic process as well.

On Sept. 16, less than a week after the Sept. 11 protest at the US embassy in Cairo, Ashush released a fatwa online calling for the makers of the film "Innocence of Muslims" to be killed. "He who kills them is due the reward given to a mujahid from Allah, Glorified and Exalted be He," Ashush claimed, according to a translation by SITE. "So, hurry, hurry, O Muslim youth in America and Europe, and teach those filthy lowly ones a lesson that all the monkeys and pigs in America and Europe will understand."

BBC Monitoring reported that Ashush's fatwa "was advertised prominently on the main page of the key pro-al Qaeda website Shumukh al Islam, which has promoted the works of Ashush in the past."

After Ashush's fatwa was released, the Associated Press reported that he is an "al Qaeda-linked Egyptian jihadist...who was believed close to Osama bin Laden and al Qaeda's current No. 1, Ayman al Zawahiri."


Posted by: Au Auric || 11/20/2012 00:22 || Comments || Link || E-Mail|| [1244 views] Top|| File under:
Fifth Column
U.S. sends warships near Israel in case evacuation needed - CNN
By Barbara Starr

Three U.S. Navy amphibious warships are returning to the eastern Mediterranean to remain on standby in the event they are needed to assist Americans leaving Israel in the coming days, according to two U.S. officials.

The officials stressed an evacuation remains an extremely remote possibility and the Obama administration is not currently planning for one. Americans who wish to leave the region now are able to do so using commercial airlines.

But the decision to send the ships even if the event is such a remote contingency underscores the growing concern about where the Israel-Gaza conflict could be headed.

"This is due diligence. It is better to be prepared should there be a need," one official said Monday. Both officials said the ships would be used only for assisting Americans and not for any combat role.

The most immediate impact will be on the ships' crews and the estimated 2,500 Marines on board. They had been scheduled to return to Norfolk, Virginia, just after Thanksgiving; their homecoming will now be delayed several days depending on events, the officials said.

The ships involved are the USS Iwo Jima, the USS New York and the USS Gunston Hall. At the end of last week the ships were west of Gibraltar, before the decision was made to turn them around and send them back to the eastern Mediterranean, where they will remain for now.


Posted by: Water Modem || 11/20/2012 00:18 || Comments || Link || E-Mail|| [721 views] Top|| File under:
Syria-Lebanon-Iran
Treasury adds Hezbollah leader who was in US custody last year to terrorism list
The Treasury Department added a Hezbollah leader who was in the US military's custody until late last year to the list of Specially Designated Global Terrorists. Mussa Ali Daqduq, the Hezbollah leader who was responsible for molding the Iranian-backed Shia terror groups into potent fighting forces and who also was involved in the murder of US soldiers, was released to Iraqi custody in December 2011 and freed late last week.

Treasury added Daqduq to the list of global terrorists today. The Iraqi government freed Daqduq on Thursday, saying it had no reason to keep in custody. An Iraqi court had dismissed terrorism charges against him in May. After his release, Daqduq promptly flew to Hezbollah's home base in Lebanon, according to his lawyer.

When the US transferred Daqduq to Iraqi custody last December, White House National Security Council spokesman Tommy Vietor said that Iraqi officials assured the US they would prosecute Daqduq. The Obama administration refused to transfer Daqduq to Guantanamo Bay for a military trial, while members of Congress said they would block administration attempts to transfer Daqduq to the US for a trial in federal court.

Daqduq's designation is both tragic and ironic as he was in US custody a mere 11 months ago. Before his release it was well known that he has been involved with Hezbollah since 1983. He served as the head of Hezbollah's special forces, as well as the commander of Hezbollah emir Hassan Nasrallah's bodyguard, before being assigned to help kill US troops in Iraq.

According to Treasury: "In approximately 2005, Iran asked Hezbollah to form a group to train Iraqis to fight Coalition Forces in Iraq. In response, Hassan Nasrallah established a covert Hezbollah unit to train and advise Iraqi militants in Jaish al Mahdi (JAM) [or Mahdi Army] and JAM Special Groups, now known as Asaib Ahl al Haq [League of the Righteous]," a Mahdi Army faction.

"As of 2006, Daqduq had been ordered by Hezbollah to work with IRGC-QF [Iranian Revolutionary Guards Corps-Qods Force] to provide training and equipment to JAM Special Groups to augment their ability to inflict damage against US troops," Treasury stated.

Daqduq has been linked to one of the most high-profile attacks in Iraq in 2007, in which five US troops at the Karbala Joint Provincial Coordination Center were captured and subsequently executed.



This article starring:
Daqduq
Mussa Ali Daqduq
Posted by: Au Auric || 11/20/2012 00:18 || Comments || Link || E-Mail|| [638 views] Top|| File under:
Southeast Asia
Barack Obama warned: don't be lured by Burma 'mirage of success'
Aung San Suu Kyi has warned Barack Obama not to be "lured by a mirage of success", as he became the first ever sitting US president to visit the onetime pariah state. Ms Suu Kyi, who welcomed Mr Obama at her home in Rangoon, said that "difficult years" still lie ahead for Burma

"I say difficult because the most difficult time in any transition is when we think that success is in sight. Then we have to be very careful that we are not lured by a mirage of success," she said.

The White House has already come under fire from human rights groups for agreeing to visit Burma in the aftermath of deadly clashes between the Muslim Rohingya minority and the Buddhist majority in western Burma, and while hundreds of political prisoners remain in jail. On Monday, the Burmese authorities announced the release of a further 66 political detainees, but the opposition National League for Democracy estimate that at least 180 more are still imprisoned.

Washington was insistent that President Obama's six hour trip be confined to Rangoon, and not the new capital of Naypyidaw, which was created by the former military junta that ran Burma.

Yet as well as announcing £107 million in aid to the country and praising its "remarkable journey" since the reform process began in 2010, the President appeared to reward the Burmese government further by referring to the country as Myanmar during his meeting with Burma's President Thein Sein. Later, he began his afternoon speech at Rangoon University by saying "Hello Myanmar" in Burmese. Myanmar is the name given to the country when the generals were still in power, and is still not used by either Washington or the UK, who continue to refer to the country as Burma. Subsequently, President Obama described his use of 'Myanmar' as a "diplomatic courtesy". But the President's speech did call for an end to the sectarian violence in western Burma's Rakhine State.

"For the sake of this country's future, it is necessary to stop the violence," said President Obama. He went on to hint at the need for changes to Burma's restrictive nationality laws that render the Rohingya stateless.

"Only the people of this country can define what it means to be a citizen of this country is," he said. "But I have confidence that as you do that you can draw on this diversity as a strength and not a weakness."

There was no direct call, though, for the release of the remaining political prisoners. But the President did speak of "a future where one prisoner of conscience is one too many."

The choice of the Convocation Hall at Rangoon University for President Obama's speech was highly symbolic. The university was at the centre of the 1988 pro-democracy student protests that were crushed by the military junta and led to the country being treated as a pariah state for over two decades.

Before his speech, the President met a number of activists from the 1988 generation. "I asked him to help promote the capacity of the young generation in terms of educating them about democracy. I was impressed by Obama. He listened carefully and said he would do what he could," Myo Yan Naung Thein, a 1988 student leader who was imprisoned for almost a decade, told The Daily Telegraph.

But President Obama's remarks to an audience of around 1,500 people were greeted politely rather than with rapturous applause. His frequent extolling of the United States as a model for Burma to follow was not appreciated by all the audience.

"I didn't like the speech too much. Our country has changed a lot since the start of the reforms. He doesn't seem to think that. He wants us to follow the example of the US, but we need to find our own way," said Phyo Si Thar, a 22-year-old student from Burma's Maritime University. Yet even critics of his speech conceded that President Obama's whirlwind trip has energised the country. Thousands of people lined the roads near the airport for his arrival Monday morning.

In a stark contrast to his relaxed approach towards Burma, President Obama was highly critical of Cambodia's poor record on human rights after he flew into the capital Phnom Penh late Monday afternoon ahead of tomorrow's (Tuesday) East Asia Summit. In what was described as a 'tense' meeting, President Obama pressed Cambodia's increasingly authoritarian Prime Minister Hun Sen on the need for free and fair elections and the release of political prisoners, according to deputy National Security Advisor Ben Rhodes.
Posted by: Au Auric || 11/20/2012 00:12 || Comments || Link || E-Mail|| [1308 views] Top|| File under:
Israel-Palestine-Jordan
Reagan Vindicated: Missile Defense Works
The latest Gaza war is only a few days old, but already one conclusion can be drawn: missile defense works. This is only the latest vindication for the vision of Ronald Reagan who is emerging as a consensus pick for one of the all-time great U.S. presidents.

For it was Ronald Reagan who made missile defense a major priority for the U.S. and our allies. His 1983 speech on the subject was widely derided as "Star Wars" because he envisioned that some missile would be intercepted in space. For years critics claimed that it was impossible to intercept missiles in flight, or that at the very least it would be prohibitively expensive to do so. But now the U.S. West Coast is actually protected by a limited ballistic-missile defense system based primarily around satellites, sea-based Aegis and X-band radars, and Standard Missile-3 interceptors. We don't know how the system would work in combat but it has been vindicated in testing.

The U.S. has also cooperated with numerous allies to develop more tactical missiles defenses designed to stop rockets, not in their boost phase, but just before they hit. One of those projects is the Iron Dome system that Israel launched after the 2006 war in Lebanon, during which Hezbollah bombarded northern Israel with thousands of rockets. Today Iron Dome, which is still officially listed as experimental, is operational–and it is blunting Hamas's missile-offensive against Israel.

According to the Israeli Embassy in Washington: "In the last 4 days: 544 rockets fired from Gaza hit Israel + 302 Iron Dome interceptions = 846 rockets fired at us." The fact that only 302 of 846 rockets were intercepted (36 percent) might indicate that Iron Dome is ineffective. But in fact it is expressly designed to ignore rockets headed for uninhabited areas. Israeli officials say that 90 percent of the attempted interceptions have worked, thus providing critical protection for civilian areas including Tel Aviv, where an Iron Dome battery has just been moved.

Somewhere, wherever he is now, the Gipper must be smiling.

Posted by: Au Auric || 11/20/2012 00:09 || Comments || Link || E-Mail|| [512 views] Top|| File under:
Britain
Biden: Obama wants to golf in Ireland, but I don't want to take him
President Obama wants to go on a golf trip to Ireland, but Vice President Joe Biden doesn't want to take him. Biden recounted his conversation with the president during a pit stop in Hoboken, N.J., where he has been surveying the damage caused by Hurricane Sandy.

"I turned to him, I said, "Barack, now that this election's over, I'm going to Ireland," Biden told the patrons of Benny Tudino's Pizzeria, per the pool report. "You know what he said to me? He said, 'would you take me with you? I want to play golf.' I said, 'I'm not so sure. But I'm going. I'm going to see where my mother is from and my mother's father and my mother's mother.'"

Obama has played over 100 rounds of golf as president. The habit became so pronounced that Republicans turned it into a running joke, to the chagrin of a golf lobbying group.
"As we enter the final stretch of campaign season," WeAreGolf wrote to Sen. Marco Rubio, R-Fla., after his RNC speech, "we write to make a request we hope you will receive in the same spirit in which it is offered. Please reconsider your political strategy of criticizing President Obama's passion for golf."


Posted by: Au Auric || 11/20/2012 00:06 || Comments || Link || E-Mail|| [433 views] Top|| File under:
Home Front: Culture Wars
San Francisco set to vote on ban on public nudity, except at 'gay pride' events
The pendulum of the sexual revolution may be swinging slightly back toward sanity in San Francisco, as the city is set to vote on a new law that may bar public nudity – except at the city's gay pride march and other events covered by permit.

The ordinance, introduced by Supervisor Scott Wiener who oversees the city's homosexual Castro District, would make it illegal for any adult and most children to "expose his or her genitals, perineum, or anal region" in public.

The behavior of some naturists at the district's public plaza pushed Wiener over the edge.

"There's always been occasional public nudity in San Francisco. Over the last two years it's gone from being this quirky, occasional thing to an obnoxious, over-the-top thing," Wiener said.

"A lot of people who live in the neighborhood are just sick of the fact that seven days a week there are men taking their pants off and displaying their genitals on our sidewalks and plaza."

"There is definitely a place for public nudity, but the place is not out all over our neighborhoods," he told Fox News.

The behavior of the plaza nudists disturbed others who enjoy baring it all in the Bay area.

McCray Winpsett, 37, told the Associated Press, "A few lewd exhibitionists are really ruining it for the rest of us."

The city's nudists have preemptively filed a federal lawsuit to block the measure, should it become law. Their lawyer, Christopher DiEdoard – who now goes by "Christina" – declared last week it was time "for us to return to real San Francisco values!"

If adopted, the new law would not mean public nudity would disappear, particularly from the city's homosexual and sado-masochistic events, which are noted for lewd conduct.

"Gay pride is inseparable from genital liberation," Catholic League President Bill Donohue said in an e-mail statement. "The law being considered would still allow these men to go naked at the annual gay pride parade, and at the Folsom Street Fair; the latter event is marked by naked homosexuals who whip each other in the street."

The city's Board of Supervisors will vote on the measure tomorrow night.

Last year the city passed an ordinance requiring nudists to place some barrier between their bottoms and chairs or seats in public places.

Posted by: Au Auric || 11/20/2012 00:04 || Comments || Link || E-Mail|| [517 views] Top|| File under:
-Lurid Crime Tales-
City of Boston November election stats. Not much need be said.
Impressive. Out of 22 wards, only three precincts had turnout below 100%. That, dear Reader, shows a pure love of democracy.
Looks like there'll be three precincts that won't get their streets plowed this year.
And don't even ask about getting new garbage cans...
Posted by: Besoeker || 11/20/2012 00:00 || Comments || Link || E-Mail|| [627 views] Top|| File under:
India-Pakistan
Restrictions put on lunatic holy men
[Dawn] Citing intelligence, the district administration has banned 28 firebrand
...firebrands are noted more for audio volume and the quantity of spittle generated than for any actual logic in their arguments...


Learned Elders of Islam

from delivering speeches/sermons at religious gatherings and 24 others from entering Rawalpindi for 60 days starting from Muharram 1.

The 28 religious personalities from the Deobandi and Barelvi sects belonged to the Rawalpindi district. The intelligence reports said their objectionable speeches/sermons may lead to law and order situation during Muharram, a month which often sees sectarian violence.

Of the 24

Learned Elders of Islam

whose entry into the district has been banned, 14 are from the Shia community, said a

front man

for the district coordination officer (DCO).

An additional inspector general (AIG) of the police special branch in a report informed the Punjab home department that resurgence of banned and Jehadi groups also needed to be checked to ensure peace during Muharram.

The report added: "An alarming increase has been noticed in the processions and Majalis during Muharram despite a ban on new innovations." It said as many as 51 Majalis and 31 processions were held without permission in Kasur and Sheikhupura last year. Besides, 115 incidents of 'time violations' of processions/Majalis were noticed in Bahawalpur and Faisalabad


...formerly known as Lyallpur, the third largest metropolis in Pakistain, the second largest in Punjab after Lahore. It is named after some Arab because the Paks didn't have anybody notable of their own to name it after...


while 10 incidents of route violations were reported throughout the province. Among those who violated the ban included five

Learned Elders of Islam

from the Sunni and two from Shias community.

The special branch report suggested that notices should be issued to organisers of new events regarding route and time violations and sureties must be sought from firebrand speakers. The local organizations should be involved in security arrangements, it added.

Posted by: Fred || 11/20/2012 00:00 || Comments || Link || E-Mail|| [1266 views] Top|| File under: Govt of Pakistan
Israel-Palestine-Jordan
Fatah, Hamas Agree to Unite over Gaza Crisis
[An Nahar] Rival Paleostinian factions Fatah and

Hamas, always the voice of sweet reason,

said on Monday they have decided to end infighting in a show of solidarity in the West Bank over the

Gazoo

crisis, an AFP

news hound

said.

"From here, we announce with other (factional) leaders, that we are ending the division," senior Fatah official Jibril Rajoub told a crowd of about 1,000 who gathered for a demonstration in Ramallah, the West Bank's political capital.

Among those present at the rally were top members of Hamas's leadership in the West Bank as well as

bigwig

s from its smaller rival Islamic Jihad
...created after many members of the Egyptian

Mohammedan

Brotherhood decided the organization was becoming too moderate. Operations were conducted out of Egypt until 1981 when the group was exiled after the

liquidation

of President Anwar Sadat. They worked out of Gaza until they were exiled to Lebanon in 1987, where they clove tightly to Hezbollah. In 1989 they moved to Damascus, where they remain a subsidiary of Hezbollah...
, the AFP correspondent said.

Ramallah's Manara Square was a sea of Paleostinian flags as the crowd chanted "Unity!" and "Hit, hit Tel Aviv" in an appeal to Hamas

cut-throats

who have fired at least five rockets at the coastal city since Thursday.

"Whoever speaks about the division after today is a criminal," top Hamas leader Mahmud al-Ramahi told the crowd.

Fatah and Hamas, the two main Paleostinian national factions, have been locked in a bitter dispute for years.

But the ongoing bloodshed in the Hamas-run

Gazoo

Strip, where Israel was on Monday pressing a sixth day of a major aerial campaign which has so far killed 91 Paleostinians, appears to have prompted a rethink of traditional rivalries.

Posted by: Fred || 11/20/2012 00:00 || Comments || Link || E-Mail|| [401 views] Top|| File under: PLO
Africa Subsaharan
DR Congo rejects M23 rebels' ultimatum to leave Goma
[BBC] The Democratic Republic of the Congo
...formerly the Congo Free State, Belgian Congo, Zaire, and who knows what else, not to be confused with the Brazzaville Congo or Republic of Congo, which is much smaller and much more (for Africa) stable. DRC gave the world Patrice Lumumba and Joseph Mobutu, followed by years of tedious civil war. Its principle industry seems to be the production of corpses. With a population of about 74 million it has lots of raw material...
's government has rejected an ultimatum by rebels to start talks, as fighting continues near the city of Goma.

Rwanda, which denies arming the rebels, has accused Congolese forces of deliberately firing into its territory.

The M23 rebels have advanced to within a few kilometres of Goma, the main city in eastern DR Congo, causing tens of thousands of residents to flee.

The rebels have given government troops 24 hours to withdraw from Goma.

The UN Security Council has condemned the rebel advance - the most serious since July in the resource-rich region.The UN is moving non-essential staff out of Goma as the rebels advance.

'Fictitious forces'
The BBC's Gabriel Gatehouse reports from Goma that the city is very tense. Soldiers have been taking up positions, while there has been firing at a roundabout in the city centre, he says.

One resident told the BBC they felt "abandoned" by UN peacekeepers.

"At least yesterday [Sunday], we could see UN helicopters bombing, fighting. But nothing today [Monday]," he said. "We can hear shooting at the airport. We are fleeing not knowing where to go."

Rwandan General Joseph Nzabamwita told the AFP news agency that DR Congo had used T55 tanks and mortar bombs to fire at the area around the airport in the border town of Gisenyi.

"Rwanda is exercising restraint as of now... We are concentrating on evacuating the affected population as we continue to assess the situation," he said.

The Rwandan authorities said they had not responded to the fire, although local sources in Goma reported at least two

kaboom

s from ordnance apparently coming from the direction of Gisenyi, on the Rwandan side of the border, our correspondent says.
Posted by: Fred || 11/20/2012 00:00 || Comments || Link || E-Mail|| [401 views] Top|| File under:
Israel-Palestine-Jordan
Erdogan Bey: 'Israel Is A Terrorist State'
[Washington.CBSLocal] A top Turkish official has claimed that Israel is committing acts of terrorism by bombing Hamas targets in Gaza.

Turkish Prime Minister Tayyip Erdogan told the Eurasian Islamic Council conference in Istanbul that the Jewish state is systematically mass-killing Muslims.

"Those who associate Islam with terrorism close their eyes in the face of mass killing of Muslims, turn their heads from the massacre of children in Gaza," Erdogan said, according to Reuters. "For this reason, I say that Israel is a terrorist state, and its acts are terrorist acts."
Posted by: Fred || 11/20/2012 00:00 || Comments || Link || E-Mail|| [520 views] Top|| File under: Hamas
Syria-Lebanon-Iran
Islamist Groups Reject New Syrian Opposition Coalition
[NY Times] Several

Death Eater

Islamist groups fighting in Syria have said they reject the new Syrian opposition coalition, which was formed under the guidance of the United States, Turkey and Gulf Arab countries. The development underscored worries about the rising influence of religious fundamentalism amid the chaos of the bloody civil war in Syria.

The Islamist groups are involved in fighting government forces in Aleppo


...For centuries, Aleppo was Greater Syria's largest city and the Ottoman Empire's third, after Constantinople and Cairo. Although relatively close to Damascus in distance, Aleppans regard Damascenes as country cousins...


, Syria's largest city, and include units aligned with Al Qaeda. They made their declaration in a video uploaded to the Internet on Sunday, saying that their goal was to establish an "Islamic state" in Syria and that they would reject any plans for the country imposed from abroad.

At the conclusion of the video, a man holds up a Koran and yells, "Make the Koran your constitution and you will prosper!"

The video, in turn, was quickly rejected by commanders of the Free Syrian Army, the umbrella group for loosely knit bands of opposition fighters across Syria, and some residents of Aleppo mocked the video on Facebook. While it called attention to the growing role played by Islamist groups, the video and the controversy it incited among other rebel groups also highlighted the lack of unity among the myriad groups trying to topple the government of Hereditary President-for-Life Bashir Pencilneck al-Assad


Scourge of Qusayr...



Posted by: Fred || 11/20/2012 00:00 || Comments || Link || E-Mail|| [379 views] Top|| File under: Salafists
Bangladesh
Jamaat continues attacks on police
[Bangla Daily Star] At least 10 people including three

coppers

were maimed

in an attack by Islami Chhatra Shibir


... the student wing of the Jamaat-e-Islami Bangladesh...


activists in Narayanganj city yesterday as Jamaat-e-Islami
...The Islamic Society, founded in 1941 in Lahore by Maulana Sayyid Abul Ala Maududi, aka The Great Apostosizer. The Jamaat opposed the independence of Bangladesh but has operated an independent branch there since 1975. It maintains close ties with international Mohammedan groups such as the Moslem Brotherhood. the Taliban, and al-Qaeda. The Jamaat's objectives are the establishment of a pure Islamic state, governed by Sharia law. It is distinguished by its xenophobia, and its opposition to Westernization, capitalism, socialism, secularism, and liberalist social mores...
and its student wing Shibir continued resorting to violence in different areas of the country.

And police incarcerated
Youse'll never take me alive coppers!... [BANG!]... Ow!... I quit!
at least 117 Jamaat-Shibir activists in five districts including Dhaka on charge of attacking law enforcers and for vandalism.

Jamaat-Shibir men were found carrying haversacks during several attacks on the law enforcers in the last few days.

In Narayanganj, police yesterday saw that Shibir men were bringing out brick chips, sticks and kerosene from their haversacks during the attack, reports our correspondent.

The Shibir activists vandalised at least five vehicles and set fire to a police van in Rail Gate-2 area of the river port city.

None was, however, placed in durance vile
Yez got nuttin' on me, coppers! Nuttin'!
in this connection.

Police and witnesses said Shibir brought out two processions from Noor Masjid area and Old Court area in the city around 11:30am, demanding release of the incarcerated
Youse'll never take me alive coppers!... [BANG!]... Ow!... I quit!
top Jamaat leaders, who are now being tried on war crimes charges.

When the processions reached Rail Gate-2 area, Shibir men attacked on-duty police personnel with sticks and threw brick chips on them. They vandalised five vehicles including the police van carrying the officer-in-charge of Sadar Model Thana and set fire to it. The OC was also injured.

Police lobbed 10 teargas canisters and 20 rubber bullets to bring the situation under control.

Witnesses claimed that many Shibir activists were hiding in a BNP rally held in DIT commercial area in observance of the 48th birth anniversary of Senior Vice Chairman of the party Tarique Rahman
...the elder son of former President of Bangladesh Ziaur Rahman Bir Uttam, and Khaleda Zia, former Prime Minister of Bangladesh. He is the Senior Vice Chairperson of Bangladesh Nationalist Party (BNP). His nickname is Pino. There are allegations that Pino took a rakeoff from every foreign investment into the country while Mom was in office...
. They also joined the attack on police.

In another incident in Martuzabad area of Rupgan upazila in Narayanganj, police incarcerated
Youse'll never take me alive coppers!... [BANG!]... Ow!... I quit!
four Jamaat-Shibir activists from their procession.

In Dhaka, police incarcerated
Youse'll never take me alive coppers!... [BANG!]... Ow!... I quit!
16 Jamaat-Shibir men at Kafrul early yesterday on charge of attacking police on November 10. And huge leaflets, posters and other publications against the war crimes tribunal and the government were recovered from their possession, said Shah Iftekhar Ahmed, DMP assistant commissioner of Pallabi zone.

The detainees were produced in a court that placed them on a one-day remand.

Our Chittagong correspondent reports: Police incarcerated
Youse'll never take me alive coppers!... [BANG!]... Ow!... I quit!
78 Jamaat-Shibir activists from Sunday midnight to yesterday evening at different dormitories and messes in Chittagong in connection with their rampage in different places of the port city on Sunday, leaving five law enforcers injured.

On Sunday night, police filed three cases against 65 Jamaat-Shibir men, including party

politician

from Satkania constituency ANM Shamsul Islam and former

politician

from the same constituency Shahjahan Chowdhury.

A Chittagog court yesterday sent 40 of them to jail.

Police also held six Jamaat-Shibir activists yesterday morning in Chandanaish upazila and incarcerated
Youse'll never take me alive coppers!... [BANG!]... Ow!... I quit!
four from Sitakunda of Chittagong from their procession in Dohajari area of the upazila.

Our Rajshahi correspondent reports: Police held three Jamaat-Shibir activists at Sonadighi intersection of the city yesterday morning for resorting to after a procession.

A report from our Narshingdi correspondent says: Police incarcerated
Youse'll never take me alive coppers!... [BANG!]... Ow!... I quit!
six Jamaat-Shibir activists from their procession in the town.

Our Dinajpur correspondent reports: Shibir activists yesterday morning burnt tires on a road in presence of police.

Later, they brought out a procession in the town brandishing wooden sticks without any action from law enforcers.

But police later claimed they drove away the Shibir activists as soon as they got together in Kalitola area.

On November 4, Jamaat announced a nine-day agitation programme from November 5 to press home its demand for immediate release of the party's top leaders, including those facing war crimes trial.

In the last few days, several hundred people including more than 200

coppers

and three journalists

were maimed

during dozens of

festivities

between the law enforcers and Jamaat-Shibir men across the country.

In a statement yesterday, Shibir said they would continue street agitations until their top leaders are released.
Posted by: Fred || 11/20/2012 00:00 || Comments || Link || E-Mail|| [620 views] Top|| File under: Jamaat-e-Islami
Africa Horn
Rioters attack ethnic Somalis in Kenyan capital
[Reuters] Kenyan police fired tear gas to disperse rioters who attacked ethnic Somalis in the Nairobi district known as "Little Mogadishu" on Monday, hurling rocks and smashing windows after a weekend

kaboom

there killed nine people.

The violence coincided with the start of voter registration for a general election in March, adding to security concerns ahead of the first national polls since 2007 when a dispute over the results fuelled ethnic slaughter that killed more than 1,200 people and forced some 300,000 from their homes.

Angry mobs broke into Somali homes and shops in anger at Sunday's attack on a minibus which killed at least nine people in Nairobi's Eastleigh district which is dominated by Somali Kenyans and their ethnic kin who have fled fighting in Somalia.

Ethnic Somalis, some armed with machetes, fought back and hurled rocks at their attackers who responded with sling shots and stones. Paramilitary police fired volleys of teargas to prise the battling factions apart.

"We are trying to create a buffer zone so that people cannot cross over," Nairobi regional police commander Moses Ombati told

news hound

s, pointing to a road that he said formed a rough boundary between the two communities.

"These people are neighbors and business partners who need each other, so I don't think it will last long," he said.

Gangs of looters ran amok as the security forces fought to quell the violence. One Somali trader, who gave her name only as Hamdi for fear of reprisal attacks, said she was worried the unrest would spread throughout Eastleigh's rundown estates.

"I condemn anyone who carried out this heinous act," she said, referring to Sunday's

kaboom

. "It's affecting many innocent civilians and is causing the Somali community to be targeted."

Authorities have blamed Somali

bully boyz

and their sympathizers for grenade and gun attacks in Kenya since Nairobi sent soldiers into neighboring Somalia last year to drive out al-Shabaab



... the personification of Somali state failure...


rebels, an Islamist group with links to al Qaeda.

Attacks have intensified since Kenyan forces, fighting under an African Union


...a union consisting of 53 African states, most run by dictators of one flavor or another. The only all-African state not in the AU is Morocco. Established in 2002, the AU is the successor to the Organisation of African Unity (OAU), which was even less successful...


banner, and Somali government troops routed al-Shabaab from their last major urban bastion, the Somali port of Kismayu last month and forced the rebels to flee.

Two Kenyan soldiers were

rubbed out

in the eastern town of Garissa, which is a rear base for Kenya troops fighting in Somalia as part of the regional African Union force.
Posted by: Fred || 11/20/2012 00:00 || Comments || Link || E-Mail|| [625 views] Top|| File under: al-Shabaab
-Lurid Crime Tales-
Man Stabbed At Redwood City Baptism Party
[San Francisco.CBS Local] A man was stabbed and another was arrested at a party celebrating a baptism in Redwood City on Saturday night, police said Monday.

Officers responded at 10:21 p.m. Saturday to a report of a fight in progress involving several people at Highland Community Club, located at 1665 Fernside St. They arrived and detained a suspect armed with a folding pocketknife as well as several other people involved in the altercation. Police then learned that a stabbing victim had been taken to a hospital.

The victim, a 24-year-old man, was stabbed in his lower abdomen and left forearm. He is expected to survive, according to police.

Investigators believe the victim and the suspect with the knife, later identified as Yazmani Moreno Ramirez, 28, got into an argument on the club's dance floor shortly before the altercation and stabbing. Ramirez apparently felt the victim had disrespected his wife, police Sgt. Sean Hart said.

Ramirez was booked into San Mateo County Jail on suspicion of assault with a deadly weapon, police said.
Posted by: Fred || 11/20/2012 00:00 || Comments || Link || E-Mail|| [512 views] Top|| File under:
Britain
Abu Qatada issued orders to kill British citizens after 9/11
[Daily Mail.CO.UK] Hate preacher Abu Qatada issued orders to kill British and American civilians after the 9/11 terrorist attacks, according to a secret MI5 report seen by The Mail on Sunday.

The Security Service document has raised questions as to why Qatada -- who the British Government has tried and failed to deport to Jordan -- has not been put on trial in the UK for inciting murder.

The report is marked 'secret UK eyes only' and claims Qatada is the author of a fatwa that 'encourages

Mohammedan

s to take part in jihad against the West'.

The Qatada fatwa also gives religious justification to the 9/11 attacks in the US which killed 2,977 civilians.

The MI5 case file on Qatada was discovered abandoned in the British ambassador's residence in Tripoli


...a confusing city, one end of thich is located in Lebanon and the other end of which is the capital of Libya. Its chief distinction is being mentioned in the Marine Hymn...


by The Mail on Sunday after the toppling of Colonel Qadaffy last year.

It says: 'In arguing the legal case for the attacks of September 11, Abu Qatada advocates fighting jihad against America and the West.

'However,


the difference between stupidity and genius is that genius has its limits...


he goes further to include not only the aggressor (the American government), but anybody associated with the aggressor (its civilians) as prospective targets.'

Qatada, who has been described as the late Osama bin Laden


... who no longer has to waste time and energy breathing...


's right-hand man in Europe, remains on bail in London after Home Secretary Theresa May lost the latest round in her battle to deport him to Jordan, where he is wanted for his alleged roles in two bomb plots against foreigners.

The court ruling -- which means the

raving looney

holy man is free to walk the streets of London for six hours a day -- prompted Prime Minister
David Cameron
... has stated that he is certainly a big Thatcher fan, but I don't know whether that makes me a Thatcherite, which means he's not. Since he is not deeply ideological he lacks core principles and is easily led. He has been described as certainly not a Pitt, Elder or Younger, but he does wear a nice suit so maybe he's Beau Brummel ...
to say he was 'completely fed up' with the Qatada problem.


Then have somebody shoot him in the back of the head. I'll issue a fatwa saying it's okay.
Posted by: Fred || 11/20/2012 00:00 || Comments || Link || E-Mail|| [616 views] Top|| File under: al-Qaeda
Caribbean-Latin America
Colombia's FARC Announce Cease-Fire, Begin Peace Talks
[VOA News] Colombia's leftist FARC rebels announced a two-month unilateral cease-fire, as representatives of the group and Colombia's government met in Havana for talks aimed at ending Latin America's longest insurgency.


Revolutionary Armed Forces of Colombia
FARC or FARC-EP, is either a Marxist-Leninist revolutionary guerrilla organization or a

narco mob

based in Colombia. It claims to represent the rural poor in a struggle against Colombia's wealthier classes, and opposes United States influence in Colombia, neo-imperialism, monopolization of natural resources by multinational corporations, and the usual raft of complaints. It funds itself principally through ransom kidnappings, taxation of the drug trade, extortion, shakedowns, and donations. It has lately begun calling itself Bolivarian and is greatly admired by Venezuela's President-for-Life Chavez, who seemingly fantasizes about living in the woods and kidnapping people himself. He provides FARC with safe areas along the border.
said it would halt all military operations and acts of sabotage starting at midnight Monday and running through January 20.

FARC's lead negotiator, Ivan Marquez, said the move was aimed at strengthening the "climate of understanding" needed for the talks.

There was no immediate response to the cease-fire announcement from the Colombian government, which has ruled out halting military operations during the talks.

The talks that began last month in Norway are the first since 2002.

Colombian government officials say they want to reach an agreement with the rebels in a matter of months, not years.

Negotiators are reported to be focusing on a five-point agenda -- land reform, the potential political rights of the rebel group once a peace agenda is signed, the illegal drug trade, disarmament, and compensation for conflict victims.

Posted by: Fred || 11/20/2012 00:00 || Comments || Link || E-Mail|| [490 views] Top|| File under:
Israel-Palestine-Jordan
Islamic Jihad Official: All Our Weapons are From Iran
[YNet] Islamic Jihad deputy chief Ziyad Nahala said on Sunday in an interview with Egyptian television that all of the organization's weapons came from Iran.

"I want to note that all our weapons are from Iran. The rockets fired into Israel until now have a range of 70 to 80 kilometers," he said, according to a report on Channel 10 News.

This article starring:
Ziyad Nahala
Islamic Jihad
Posted by: Fred || 11/20/2012 00:00 || Comments || Link || E-Mail|| [486 views] Top|| File under: Islamic Jihad
-Short Attention Span Theater-
Liberal attempts to deal with guilt, fails
Too good not to fisk. Hattip: Ace:


Someone is drowning in a lake and you are watching. She is sinking lower and lower, her head tossed back so that she can just barely manage a gulp of air. You can save her. Most people would argue that ethically you must save her. In his 1971 essay "Famine, Affluence, and Morality," ethicist Peter Singer compares the general moral obligation to help the drowning to every privileged individual's moral obligation to alleviate global poverty.


Ethicist Peter Singer clearly lives in the prettiest of ivory towers, the kind where someone else takes out the nightsoil.

People all over the world are dying.


Immortality was not built into the human genome, sad to say. Perhaps you should complain to the designer, my dear.

They are suffering and we are watching. It is immoral, says Peter Singer, not to do everything in our power to help them. iPods, spankin' new cars, vacations to Disney World... we spend money on these things instead of paying for life-saving surgeries, feeding hungry children or investing in third world economies.


Each of those things requires a cascade of paying jobs. And each of those jobs results in someone becoming not-poor, and therefore no longer needing the aid of Mr. Singer's anguished acolytes.

According to Singer, the fact that we don´t need to watch the poor suffer doesn´t change the fact that they are drowning and we know it. And we let them.


I don't own an iPod, haven't purchased a new car since 1987 and I have never been to Disney. Does that make me a humanitarian?


I can't claim that reading Singer's essay was the reason I joined the Peace Corps, but it definitely instilled in me a sense of... duty? No, something more uncomfortable than that. The scratchy sand pressing all over you under your bathing suit on the way home from the beach.


I hate that...




It's a reminder all the way home of a life-affirming experience, the closing parenthesis of the day.

Guilt.

I'd been to Disney World. I'd gone on very expensive trips all over the world. And -- the horror! -- I had an iPod.


Each item providing the highest rung of charity on the Maimonedes scale, the one where you teach a man a trade so he doesn't need charity anymore.

But what to do about all that? Well, I started by not buying a new iPod after my old-school Nano broke. But would that help the hungry children of Africa? I couldn't just donate the money saved. I was an Urban Studies major. I knew about the complications of development work, the band-aid solutions, the causes that just sound good, the charity that unmotivates the beneficiaries, the money that doesn't always reach the ground. The only way, I told myself, the only way is to understand completely what the people need to fish themselves out of their lake. Then I could support them with my iPod money.


Go to hell. Quite a solution. Ask me and I would have suggested the same thing...


I tell people I joined the Peace Corps to understand what it means to be poor, but that´s just part of the story. I joined the Peace Corps to figure out how to escape the guilt of having so much while other people have so little.

Well, now I'm in the Peace Corps in Paraguay and surprised to find that it was not the way to go for moral masturbation.


Ewww. But, tell me, was it good for you?




No, please don't answer that. We really, really do not want to know.

Here in my rural-ish urban community in Paraguay,
I am living in a vat of perpetual boiling hot guilt. And I've found that I am not the only one. All of the following causes us volunteers to feel that little pang in the chest that means we are doing something pretty horrible:

1) Taking time for ourselves

We feel guilty for staying in the house all day, or for being out of site and missing our neighbors' birthday sopa. We feel guilty for watching a movie alone instead of with some Paraguayan neighbors. We're servants of the community, right?
It's supposed to be a full-time job.


Full time jobs are 40 (if hourly) or 50-60 (if salaried) hours per week. American union members fought -- and some were maimed or killed -- to achieve this.

Every hour spent watching a movie is an hour we could have helped a child with his homework. Every trip to visit a friend is a leadership retreat for teenagers that never had the chance to happen.


Peace Corps volunteer day out?


2) Not sharing personal possessions

Just this week I was called a bruja for not lending my computer to someone. And maybe I am a bruja. Families share with me whatever little food they have and I share nothing.


You don't bring something as a gift to your hostess? Where are your manners?!

I feel like the meanest witch alive.

3) Being too chuchi (fancy)

How can we live in a house with a modern bathroom if no one else has one? How can we buy the chuchi chocolate from America when our neighbors can't afford a bag of rice? How can we be paying someone to wash our clothes, how can we go on vacation, how can we have hot water, how can we have running water, arrrrghhhhhhh!


Watch me, darlin'




There's not a whole lot of thought going on in that pretty head of yours, dear, but a good deal of "arrrrghhhhh!"

4) Being unsustainable

Apparently the whole point of this helping others thing is sustainability. Don't give stuff to the community, get them to work for it themselves! So, that sounds awesome... until you have the opportunity to get 40 free pairs of reading glasses from America. You can nix the freebees or you can help 40 impoverished ancianos to read again. But then you have to accept the hot-headed guilt that comes with it, the possibility that you jeopardize your community's motivation because they realize the truth that their lives would be so much easier if the first world shared some of its money.
For the uninitiated, "unsustainable" means top down economic controls, AKA socialism. It was invented as a term to browbeat brown folks into not using fires to keep warm at night while liberals feel good about doing something about global warming
5) Failing to save the world

A couple weeks ago, a 9-year-old girl showed up at my house for the first time. I was surprised by the visit and amazed -- María had come a long way since she first joined our girls group six weeks before. She was the girl who smiled but rarely spoke, and even then rarely in Spanish -- only in the indigenous language Guarani. And now she popped by just to hang out. But something struck me as odd, as I glanced at my pizza in the oven and then at my watch. The time was 11:50. Almost lunch time... the holy hour of the only meal that really gets eaten in Paraguay.

¨María, what time do you have to be home?¨ I asked her.

¨No, my mother isn't cooking today,¨ she replied.

¨What?¨ I was shocked. Even the poorest families I know eat something for lunch, even if not very much. ¨Aren't you hungry?¨

She told me no, she'd had tortillas at 5AM.

It wasn't a question of feeling generous and tossing a dollar at a beggar child on the street. This was María. My María. Her immune system, her literacy rate, her confidence level and her general growth rate all depended on me in that moment. I shared my pizza with her.

She ate every bite. Even the green pepper and onions sprinkled on top... and you would be hard-pressed to find a child where I live who would eat a vegetable you can see. Then she asked me what I was making for dinner.

I immediately felt thrown into a moral crisis. All my guilt -- for leaving site, for being too chuchi, for not sharing and for being unsustainable -- charged forth dressed for battle.

I can't feed her every single meal. I can't be responsible for this little girl.

Stop being selfish. Yes, you can. You make more than enough on your Peace Corps stipend to feed another person.

But what about her eight siblings? What about her neighbors? What about everyone else who is falling through the cracks? How can I do this just for her?

You took a vacation to Peru. You did that instead of feeding a little girl.

It's not even sustainable to buy her food, I should try to develop the soup kitchen at our local community center instead.

You know that is unrealistic. The soup kitchen is open for three lunches a week and is already a strain for the women who cook. You are going to stand back and watch this little girl fall.


How about teaching her what she needs to know to help in the soup kitchen, so it can offer more lunches? How about teaching her siblings, too? Better yet, apprentice each in turn to the soup kitchen ladies, so that they can teach her, because they know better than you the skills needed.

All this seems to me a pretty depressing lose-lose situation. Either I ignore the hunger of a child, or I create jealousy amongst her peers. And either way she will be hungry again next year after I go back to America. How do I cope with all of this burden? How do any of us cope?


Two words: American Airlines...


I feel like the go-to answer is to try drop it behind somewhere on our two year journey. Just throw that heavy sack in the arroyo. Remind yourself of the hours of work you put into that project, the tears you shed as you squatted homesick in your host family's overflowing latrine. The opportunity cost of doing the Peace Corps, all those tens of thousands of dollars you like to think you could have made if you were employed these two years in the U.S.

But unfortunately, that reasoning doesn't do it for me.


To be accurate, reasoning doesn't do it for you.

Nor does the argument that extreme wealth needs to exist because people need a goal to strive for. I mean, what would María say if I told her I'm going to the Lady Gaga concert in Asuncion so that she can strive to have enough money to do that too some day?


I'd tell her save your money.


She doesn't get enough to eat, can't read and lives in a wooden shack with no water. It´s not about how hard she tries. And I don't really believe the people who say that helping others is not morally obligatory, just a praiseworthy act. Because in that case, allowing that person to drown in the lake would be the norm. And I don't think that is the world we live in.

The only comfort I can give myself -- for now, while I continue to search for the answers -- is the last place I would ever expect to find consolation. Peace Corps goal 3. Something that a year ago didn't really seem part of my PC experience, just something that naturally happens when you go home and don´t have anything exciting to talk about anymore.

Peace Corps goal 3: To bring our life drinking terere back to the United States of America.

I went back to the States in July and was not very astonished to hear a lot of people say narrow-minded things about global poverty. I'm not sure what bothered me most: the couple who thought they understood my community in Paraguay because they took a vacation to China once or the students who didn't care because we have to help our fellow Jews first. The old man who asked me why Paraguay's own government couldn't provide for them? Or the girl who asked me if I cook or order takeout in my site?


OMG!! People are ignorant about the central activity of your life! And what do you know about the central activities of theirs, pray tell?

It wasn't until a random Facebook chat that I found a sort of hope in these tiring, often repetitive conversations. I went to elementary school with Adam, wasn't friends with him, and hadn't talked to him in at least five years. Now he chatted me to say that what I am doing is "an inspiration" to him.


Let me guess: he decided not to buy that NFL Red Zone package...


It wasn't his compliments that encouraged me nor was it his reminder of opportunity cost of doing the Peace Corps. It was just the simple fact that someone I barely know said that my actions give him inspiration to give up money to do something he loves. That he wanted to have coffee to hear about what I've learned in my experience. I couldn't read the word "inspiration" with a straight face, but his openness to hear from my experience made me see the value in Goal 3. I have -- we have -- a real opportunity to help others back home understand the amazing culture of Paraguay, the complicated nature of development work, and the lives of those who fight for their communities.

For me, this is the solution to the heap-ton of Peace Corps guilt clamping down on my shoulders.


Or antidepressants...


Goal 3: to help people back home understand human need and realize their responsibility to throw that lifesaver. In a sustainable way, of course. Because the guilt that we are allowing people to drown is not mine. It is ours.


Because only your cause is valid, unlike all those other things people do to help others.
Posted by: badanov || 11/20/2012 00:00 || Comments || Link || E-Mail|| [1449 views] Top|| File under:
Israel-Palestine-Jordan
Meshaal: War Must Be Stopped by Party that Started It and on Our Conditions
[An Nahar]

Hamas, always the voice of sweet reason,

chief Khaled Meshaal said Monday his movement is committed to efforts to secure a truce with Israel, but insisted the Jewish state must lift its six-year blockade of the

Gazoo

Strip.

"We are committed to a ceasefire, but Israel must stop its aggression," Meshaal said. "We don't want an escalation, because Hamas and all resistance factions are courageous but they are also rational," he added.

"The morale in

Gazoo

is very high," the Islamist leader boasted.

Nearly 100 people have been killed in the Hamas-ruled

Gazoo

Strip since Israel began a massive air campaign aimed at halting rocket fire from the Paleostinian enclave on Wednesday.

The Hamas chief, who was in Cairo for talks with Egyptian officials who are trying to broker a ceasefire, said Israel had sought a truce.

Posted by: Fred || 11/20/2012 00:00 || Comments || Link || E-Mail|| [1278 views] Top|| File under: Hamas
Africa North
Algeria Army Kills Top Member of Qaida Branch
[An Nahar] The Algerian army has killed three Islamists in the restive Kabylie region, including Al-Qaeda in the Islamic Maghreb's top military commander, several Algerian newspapers reported on Monday.

Rabah Makhfi, 45, also known as Sheikh Nacer and considered AQMI leader Abdelmalik Droukdel
... aka Abdel Wadoud, was a regional leader of the GSPC for several years before becoming the group's supremo in 2004 following the death of then-leader Nabil Sahraoui. Under Abdel Wadoud's leadership the GSPC has sought to develop itself from a largely domestic entity into a larger player on the international terror stage. In September 2006 it was announced that the GSPC had joined forces with al-Qaeda and in January 2007 the group officially changed its name to the Al-Qaeda Organization in the Islamic Maghreb....
's right hand man, was among the three killed in Bejaia, 250 kilometers (155 miles) east of Algiers, on Friday, Arabic-language daily Ennahar reported.

His death has not been officially confirmed.

Makhfi joined Algeria's armed Islamists at the start of the civil war that broke out in the early 1990s, according to the same source.

A breakaway group of

hard boy

Islamists continued its operations after the conflict formally ended, and subscribed to Al-Qaeda's ideology in 2007 as the terror network's north African franchise led by Droukdel.

After a string of high-profile attacks, the army managed to severely curtail AQIM's operations, but it remains active in Kabylie, its heartland in eastern Algeria.

The group has been boosted by the turmoil in neighboring Mali that followed a coup there in March, with hardline Islamists occupying the country's northern region.

Posted by: Fred || 11/20/2012 00:00 || Comments || Link || E-Mail|| [594 views] Top|| File under: al-Qaeda in North Africa
India-Pakistan
Blast on mule track kills three in Bara
[Dawn] Three persons were killed when a bomb went kaboom! on a mule track in Bara tehsil of Khyber Agency
on Sunday, sources said.

They said that the incident occurred in Sheen Qamar area of Zakhakhel. They said that Janzeb, Sheenai and Saifur Rehman were killed in the blast.



The dear departed

were bringing food supplies on mules from Baz Garha Kamarkhel to Sheen Qamar when one of the mules stepped on the bomb, planted along the track. All the three persons and mules, loaded with edibles, were killed on the spot. Nobody


grabbed credit

for the blast.

In Sipah area of Bara, three children

were maimed

critically when a mortar shell fired from an unknown direction hit the house of Said Wali.

The injured children, who were playing at the courtyard of their house at the time of incident, included two sons and a daughter of Said Wali.

In Beautiful Downtown Peshawar


...capital of Khyber Pakhtunkhwa (formerly known as the North-West Frontier Province), administrative and economic hub for the Federally Administered Tribal Areas of Pakistan. Peshawar is situated near the eastern end of the Khyber Pass, convenient to the Pak-Afghan border. Peshawar has evolved into one of Pakistan's most ethnically and linguistically diverse cities, which means lots of gunfire.


, a watchman was injured when unidentified persons fired two rockets at the provincial metropolis on Sunday evening.

One of the rockets hit the office of International Medical Corps, an NGO, in University Town, injuring a watchman identified as Naik Mohammad.

The other rocket landed in the fields of Pawaki village near University Town in the limits of Town

cop shoppe

. However,


if you can't say something nice about a person some juicy gossip will go well...


it didn't cause any casualty.

Meanwhile,


...back at the Council of Boskone, Helmuth had turned a paler shade of blue. Star-A-Star had struck again...


four

coppers

sustained injuries when unidentified armed persons attacked them near Kagawala Bus Stop on Kohat Road in the limits of Badhber

cop shoppe

on Sunday morning.

The law enforcers were patrolling the area in a police van when armed persons attacked them. According to an official, the
attackers opened indiscriminate firing when they saw the

coppers

.

Sub-inspector Shujat Ali Khan, constables Iqbal and Asif and driver Hukam Khan sustained injured in the attack. The attackers managed to escape.

Badhber police registered FIR against unidentified persons and started investigations.

Also,

cut-throats

attacked Riaz Shaheed Checkpost on Sunday evening but

coppers

, manning the post, repulsed the attack. No casualty was reported.

The attackers fled to Khyber Agency as the checkpost is located near the border between Peshawar district and the tribal region.

Posted by: Fred || 11/20/2012 00:00 || Comments || Link || E-Mail|| [607 views] Top|| File under: TTP
Economy
Congress demands EPA's secret email accounts
[Washington Times] A House committee has launched an investigation into whether EPA Administrator Lisa Jackson used an email alias to try to hide correspondence from open-government requests and her agency's own internal watchdog -- something that Republican

politician

s said could run afoul of the law.

The science committee has asked Ms. Jackson to turn over all information related to an email account under the name of "Richard Windsor," which is one of the aliases identified by a researcher looking into the EPA.

The committee has also asked the White House's lawyer and EPA's inspector general to look into the matter and report back by the end of this month, saying that the secret email accounts could have been used to keep key information from official watchdogs as well as the public.

EPA did not respond Friday night to a request for comment.

The researcher who uncovered the "Richard Windsor" alias email, Christopher Horner, has repeatedly battled the administration over its global warming efforts.

Earlier this year he his colleagues at the Competitive Enterprise Institute sued to demand the release of emails from "secondary" accounts from EPA, and cited a memo saying the practice began during the Clinton administration under then-administrator Carol Browner.

Mr. Horner uncovered the existence of the secret emails while researching a book, "The Liberal War on Transparency," published last month. Mr. Horner said after the book came out, two former EPA officials told him about the "Richard Windsor" email and said it was "one of the alternate email addresses she used."

He said he has also discovered some EPA employees setting up private gmail accounts using their first and last names and the word EPA as a standard formula.
Posted by: Fred || 11/20/2012 00:00 || Comments || Link || E-Mail|| [380 views] Top|| File under:
Syria-Lebanon-Iran
Nasrallah Criticizes Arabs for Not Sending Arms to Gaza
[An Nahar] Hizbullah Leader His Eminence Sayyed Hassan Nasrallah


The satrap of the Medes and the Persians in Leb...


criticized on Monday Arab countries that "are sending weaponry to Syria but have not aided

Gazoo

with one bullet", attacking Qatari Prime Minister Sheikh Hamad bin Jassem al-Thani's "sheep" comments.

In a speech he gave on the fifth day of Ashoura, Nasrallah said Arab nations should have contributed in "arming

Gazoo

and supporting its fighters instead of calling for a mediation between it and the Israeli enemy".

"Arab foreign ministers' statement is similar in its content to the one released after Israel's 2008 attack on

Gazoo

, as both contain no more than condemnation and rescue calls for the international community," said Nasrallah.

Arab FMs met on Saturday at the headquarter of the Arab League


...an organization of Arabic-speaking states with 22 member countries and four observers. The League tries to achieve Arab consensus on issues, which usually leaves them doing nothing but a bit of grimacing and mustache cursing...


in Cairo to discuss the Israeli assaults on

Gazoo

.

"Israel is now looking for a way out of the deadlock it had put itself into after assassinating

Hamas, always the voice of sweet reason,

leader Ahmed Jaabari," Nasrallah said, calling for evaluating the factors enabling

Gazoo

to strongly fight Israel and launch missiles into Tel Aviv and Jerusalem and destroy many Israeli military vehicles.

"Iran and Syria's contribution to

Gazoo

are apparent in this domain," he said, adding that "it is Arabs' duty to open the borders in front of the people of

Gazoo

and send arms to the Paleostinian resistance".

Responding to bin Jassem's word during the Arab FMs' meeting, Nasrallah said "there are still heroes and wolfs among Arabs, and if he considers himself a coward, he should not include the rest of the Arabs in this classification".

Nasrallah added that many governments, politicians, and journalists in the region and internationally have turned into coward "sheep" in the last 60 years since Israel's occupation of Paleostine, as many of them have let down Paleostine and

Leb

, leaving them to face their own destiny with blood.

"Wolfs are going to shape the history of the region, similar to what they have done through their resistance in

Leb

and

Gazoo

," expressed Nasrallah.

The Qatari PM had said "they (the Israelis) are not wolves, but most of us are sheep".

Nasrallah ended his political speech by saying that "Iran, Syria and Hizbullah will not abandon

Gazoo

and they are performing their religious and national duty as their main battle is this battle".

Posted by: Fred || 11/20/2012 00:00 || Comments || Link || E-Mail|| [1343 views] Top|| File under: Hezbollah
India-Pakistan
Female Suicide Boomer Targets Qazi
[An Nahar] A woman

jacket wallah

targeted a Pak politician near the Afghan border on Monday, wounding at least four local party workers, officials said.

Qazi Hussain Ahmad
... third president (1987--2009) of the Pak Jamaat-e-Islami. Qazi was also head of the Muttahidah Majlis-e-Amal until his ego became bigger than the organization. Qazi is what is known as a fiery preacher, which means he has lots of volume, a good delivery, and not a lot of reverence for coherence. He was the patron of Gulbuddin Hekmatyar, Rasool Sayyaf and Osama bin Laden during the war against the Soviets. He used to recommend drining camel's urine to maintain good health before his kidneys started to go...
, the former head of Pakistain's biggest Islamist political party Jamat-e-Islami, escaped unscathed after the attack in Mohmand.

Mohmand is one of seven districts in Pakistain's semi-autonomous tribal belt, where Taliban and al-Qaeda-linked

hard boyz

have carved out strongholds.

Local administrative official Adil Siddique told Agence

La Belle France

Presse that Ahmad had been en route to address a public meeting in the Haleemzai area when the woman blew herself up on foot alongside his convoy.

Ahmad's vehicle was not damaged or hit by the force of the blast, which

maimed

four local members of Jamat-e-Islami, Siddique said.

Another local official, Jamshed Khan, confirmed the incident and said "pieces of female clothes and hair found from the site make us believe that the attacker was a woman."
Posted by: Fred || 11/20/2012 00:00 || Comments || Link || E-Mail|| [1110 views] Top|| File under: Jamaat-e-Islami
MQM assails government for planning '1992 style operation' in Karachi
[Dawn] Following a statement from Muttahida Qaumi Movement


...English: United National Movement, generally known as MQM, is the 3rd largest political party and the largest secular political party in Pakistain with particular strength in Sindh. From 1992 to 1999, the MQM was the target of the Pak Army's Operation Cleanup leaving thousands of urdu speaking civilians dead...


(MQM) chief Altaf Hussain, the party's Rabita Committee also assailed the government for carving out strategy of conducting '1992 style operation in Bloody Karachi


...formerly the capital of Pakistain, now merely its most important port and financial center. It may be the largest city in the world, with a population of 18 million, most of whom hate each other and many of whom are armed and dangerous...


', DawnNews reported.

The MQM committee, in a statement issued late on Monday, said that with 'a federal minister' around,
President Asif Ali Ten Percent Zardari


... husband of the late Benazir Bhutto, who has been singularly lacking in curiosity about who done her in ...


and the government did not need any other 'enemy.'

It said that instead of taking action against banned religious groups, which it said, were trying to create Shia-Sunni rift, this federal minister is talking about deweaponisation of

Bloody Karachi

.

The statement added that passing a resolution to deweaponise the city was worth mentioning.

Earlier on Monday, a resolution was passed in the Senate asking the government to deweaponise

Bloody Karachi

in view of the prevailing law and order situation in the metropolis.

The MQM statement also asked why the resolution only called for clearing

Bloody Karachi

of weapons. And why not rest of the country?

Posted by: Fred || 11/20/2012 00:00 || Comments || Link || E-Mail|| [396 views] Top|| File under: Govt of Pakistan
Tank hit by IED: two troops dead
File under Sowing the Wind, Reaping the Whirlwind.

[Dawn] Two soldiers were killed and seven others injured when a tank was hit by an improvised

bomb

near Mirali in North
Wazoo Agency on Sunday.

According to sources, troops were being deployed along the Mirali bypass road ahead of the movement of a military convoy when the IED went kaboom! near the tank which was badly damaged and caught fire.

The tank driver suffered severe burn injuries and

was struck down in his prime

. Another soldier succumbed to injuries later. The

maimed

were taken to the Combined Military Hospital in Bannu.

AFP news agency quoted a security official as saying that two of the vehicles in the convoy were severely damaged.

"The

kaboom

killed at least two soldiers and injured seven others," a security official in Miranshah
... headquarters of al-Qaeda in Pakistain and likely location of Ayman al-Zawahiri. The Haqqani network has established a ministate in centered on the town with courts, tax offices and lots of madrassas...
said on condition of anonymity.

Helicopter gunships were seen flying over Miranshah and other areas of North Waziristan and a curfew was imposed to ensure safe passage for the convoy.

Meanwhile,


...back at the shattered spaceship, Fffflirgoll the Arcturan slithered stealthily toward the control room, where the humans had barricaded themselves...


a boy was killed and two others

were maimed

when security forces fired at a vehicle near Miranshah for allegedly violating the curfew.

According to local people, the vehicle was coming to Miranshah when it came under fire near Amin check-post. The boys were taken to the agency headquarters hospital in Miranshah, where one of them, identified as Rehmat Naeem, died.

The area residents said the boys were going home after watching a cricket match.

According to officials, the political administration imposed the curfew for an indefinite period.

Posted by: Fred || 11/20/2012 00:00 || Comments || Link || E-Mail|| [608 views] Top|| File under: al-Qaeda in Pakistan
Home Front: Politix
Rep. Jesse Jackson Jr. Still Has Capitol Hill Allies, but Support is Waning
As allegations mount, Illinois politicians are standing with Jackson -- for now

Even as Democratic Illinois Rep. Jesse Jackson Jr.


... Congressman-for-Life from Chicago. Reelected in 2012 without having shown his face in the halls of Congress in six months....


battles mental illness and fights allegations of a "pay to play" scheme to win a Senate seat, along with charges he allegedly used campaign funds to purchase lavish personal items, a handful of lawmakers continue to stand by his side.

Jackson, who was absent from the campaign trail, but won re-election in his congressional district with more than 60 percent of the vote, has a strong contingent of supporters left on Capitol Hill.

Fellow Democratic Illinois Rep. Danny Davis says that while Jackson faces mounting problems, it's hard to believe his long-time friend would have engaged in such behavior. Jackson is accused of purchasing a $40,000 Rolex and redecorating his home with campaign finances.

"If he were functioning not in an altered mental or emotional state, he would not have committed those acts," Davis says. "They don't seem like something that a rational Jesse Jackson would have been engaged in. That's not the person I knew."

According to CBS News, Jackson has hired well-known, white-collar defense attorney Dan Webb as he negotiates a plea deal with the government, which could force him to give up his House seat and require him to serve time in prison.

Davis is one of two Illinois lawmakers who has visited Jackson since he underwent treatment for bipolar disorder at the Mayo Clinic in Minnesota, and hasn't been in touch with Jackson since visiting him at his Washington, D.C., home in late October.

Davis says he remains "hopeful" Jackson can return to Congress to serve his constituents, who have grown irritated by his prolonged absence.

"Many of them are frustrated. And almost anyone would be," Davis says. "They have had such high hopes, and of course Rep. Jackson has amassed a great deal of seniority, and has won placement for very strategic committee assignments, and all of that plays into their hopes that he will be able to bring the bacon home."

While some lawmakers are supportive, they are demanding more of Jackson.

Democratic Illinois Sen. Dick Durbin has said he'd like to see Jackson come forward and lay out a plan for when he will return to serve his constituents.

"I think the situation has reached the point where he needs to come out and publicly speak, and answer some basic questions about what he's been through," Durbin told CBS News. "I'm very sympathetic to the mental illness which he's struggling with, but I also understand he has public responsibilities and obligations here."

U.S. Rep.-elect Bill Foster agrees that Jackson must speak up.

"This is something where, for a few weeks, letting someone alone to deal with these very complex problems is the right thing to do, but over time the balance shifts, and he owes it to his constituents, with an increasing urgency, to make a clear statement," Foster says.

Posted by: Au Auric || 11/20/2012 00:00 || Comments || Link || E-Mail|| [439 views] Top|| File under:
Syria-Lebanon-Iran
Clash Erupts between Baqaata Residents, Hizbullah Convoy
[An Nahar] A spat broke out on Monday between residents from the Shouf town of Baqaata


That'd make it part of Wally Jumblatt's fief...


and a security convoy belonging to Hizbullah, media reports said, as another unconfirmed report said the clash erupted after the discovery of a Hizbullah telecom network in the area.

"A convoy comprising three cars with tinted windows and carrying

gunnies

made its way from Niha towards Shouf's towns, but it raised suspicions as it passed through the town of Mristi, prompting a young man from the town to intercept the convoy and inquire about its destination," LBCI television reported.

"The members of the convoy claimed that they are army intelligence agents and continued their trip towards the town of Baqaata after passing through al-Mukhtara," it added.

But contacts were made with the army's Intelligence Directorate which confirmed that the convoy does not belong to it, LBCI said. It quoted a security source as saying that "the convoy belongs to Hizbullah and it was probably carrying a party official."

"The members of the convoy told the army that they went astray as they crossed from Jezzine," LBCI added.

As the cars arrived in Baqaata, "a clash erupted with residents from the area and the vehicles sustained material damage."

"Army intelligence agents intervened to end the clash and escorted the cars for a certain distance before letting them go on their own," the TV network reported.
Posted by: Fred || 11/20/2012 00:00 || Comments || Link || E-Mail|| [658 views] Top|| File under: Hezbollah
Israel-Palestine-Jordan
Iron Dome: A Missile Shield That Works
[Time] Military gear-heads like to boast about how this or that latest technology that they're fond of -- or that their company, or country, is pushing -- is a "game-changer."

The major-combat debut of Israel's Iron Dome missile-defense shield over the past several days may be one of the few that can legitimately make that claim.

It is destroying about 90% of the rockets and missiles that

Hamas, always the voice of sweet reason,

, the Paleostinian political party governing

Gazoo

, is firing into southern Israel, Israeli officials say.

One battery of Iron Dome anti-missile missiles downed 100% during a salvo, a senior Israeli official tells Battleland.

"We've got about a 90% success rate," he says, proudly giddy. "This is unprecedented in history." It's also impossible to confirm, but the lack of Israeli casualties suggests Iron Dome is the most-effective, most-tested missile shield the world has ever seen.
Posted by: Fred || 11/20/2012 00:00 || Comments || Link || E-Mail|| [491 views] Top|| File under: Hamas
Economy
Google's Android is Eating Apple's Lunch
[An Nahar] Smartphones and tablets powered by Google's Android software are devouring the mobile gadget market, eating into Apple's turf by feeding appetites for innovation and low prices, analysts say.

The Android operating system powered nearly three out of four smartphones shipped worldwide in the recently ended quarter as the mobile platform dominated the market, according to industry trackers at IDC.

"Android has been one of the primary growth engines of the smartphone market since it was launched in 2008," said IDC's mobile phones research manager Ramon Llamas. "In every year since then, Android has effectively outpaced the market and taken market share from the competition."

In tablets, Apple's market share has fallen to just over 50 percent from 65 percent in the second quarter as Android devices gain ground, according to IDC figures.

"Having a lot of people building a lot of things covering a lot of price points with multiple brands in multiple places makes a big difference," said NPD Group analyst Stephen Baker. "Variety is strength when it comes to moving units."

Android smartphones shipments surged to 136 million, topping those in the same three-month period last year by slightly more than 90 percent, IDC reported. Samsung's Galaxy S3 overtook Apple's iPhone 4S in the third quarter to give the South Korean firm the world's best-selling smartphone model for the first time ever, according to research firm Strategy Analytics.
Posted by: Fred || 11/20/2012 00:00 || Comments || Link || E-Mail|| [1646 views] Top|| File under:
India-Pakistan
Unable to trace auto-thieves, police are now after receivers
[Dawn] After years of frustrating operations trying to catch car thieves, the police are now focusing on the "receivers", middle men who deal in sale and purchase of stolen vehicles.

The police believe that the change in tactic will help recover a large number of stolen vehicles and decrease incidents of theft.

In a

presser

last Thursday, Inspector General of Police (IGP) Bani Amin Khan announced that the Anti-Car Lifting Cell (ACLC) had been able to trace receivers across Khyber-Pakhtunkhwa


... formerly NWFP, still Terrorism Central...


, and raids had been carried out to arrest the culprits from Batgram to Dera Ismail Khan


... the Pearl of Pashtunistan ...


The IGP said the Crime Investigation Agency (CIA) and the ACLC were now under the supervision of "capable and well-reputed officers".
Posted by: Fred || 11/20/2012 00:00 || Comments || Link || E-Mail|| [511 views] Top|| File under: Govt of Pakistan
Israel-Palestine-Jordan
Gaza Death Toll Passes 100 as Truce Efforts Build
[An Nahar] Israeli air strikes killed 35 Paleostinians on Monday, hiking the

Gazoo

corpse count

to 103 as global efforts to broker a truce to end the worst violence in four years gathered pace.

In the latest bloodshed, an Israeli missile killed a senior Islamic Jihad
...created after many members of the Egyptian

Mohammedan

Brotherhood decided the organization was becoming too moderate. Operations were conducted out of Egypt until 1981 when the group was exiled after the

liquidation

of President Anwar Sadat. They worked out of Gaza until they were exiled to Lebanon in 1987, where they clove tightly to Hezbollah. In 1989 they moved to Damascus, where they remain a subsidiary of Hezbollah...


beturbanned goon

in a strike on a

Gazoo

City tower housing Paleostinian and international media, the Israeli army and

gun-hung tough guys

said.

Israel's intelligence services said the strike targeted "senior Islamic Jihad officials" who were on the premises. It was the second time in as many days that Israel had fired on the Shurouq Tower in the city's upscale Rimal neighborhood which is used by media outlets including

Britannia

's Sky News, the Saudi-owned Al-Arabiya network, Russia Today and Iran's Press TV.

Smoke was seen billowing from the lower floors of the tower, also used by

Hamas, always the voice of sweet reason,

' Al-Aqsa TV whose offices were destroyed in the first strike on Sunday morning, officials said.


"One Paleostinian was killed and three others injured in a strike on the Shurouq Tower," an ambulance services statement said.

Islamic Jihad sources named him as Ramez Harb and said he was a senior commander in its armed wing, the Al-Quds Brigades. Three other people were hurt in the strike, including two cameraman -- one who works for Al-Arabiya.

"One person was killed and lots of people

were maimed

. Now there's a fire on the second, third and four floors," Saed Swerky, Russia Today's

Gazoo

correspondent told Agence

La Belle France

Presse by phone just after the attack.

"The Israelis warned the foreigners to leave this building yesterday because they were going to attack it again," he said, speaking from inside the building.

In a statement, Israel's Shin Bet internal security services said it had targeted senior Islamic Jihad officials.


"In a joint activity between the Shin Bet and the IDF an attack was carried out on senior Islamic Jihad officials who were in the Shurouq building in

Gazoo

City."

On Sunday morning, Israeli jets bombed two media facilities, including the Shurouq Tower, leaving at least eight journalists injured. One of them lost a leg. Russia Today said its office was badly damaged in the incident, but none of its staff were hurt.

Israel's military defended the strike, saying it had targeted rooftop operational communications belonging to Hamas and had sought to minimize civilian casualties. But the strikes were condemned by the local Foreign Press Association as well as international media watchdog Reporters Without Borders.

Elsewhere, two more people died in bombing in Nusseirat refugee camp in central

Gazoo

, medics said. There was no immediate information on the identities of any of the victims.

Also during the afternoon, one person was killed and another two

maimed

when a missile struck a car just north of

Gazoo

City, medics said. There were no immediate details on identity of the victims.

Medics also said 22-year-old Ramadan Mahmoud died of injuries suffered in Maghazi refugee camp in central

Gazoo

on Sunday. Another three people also succumbed to injuries sustained in the violence, but the health ministry could not immediately provide details on their identities.

Meanwhile,


...back at the Senate, Odius Sepulcher called for war against the Visigoths...


a missile hit a

cycle of violence

east of Khan Younis in southern

Gazoo

, killing two men and critically wounding a child who was with them,

Gazoo

's ambulance service said. The two were named as Abdullah Abu Khater, 30, and Mahmoud Abu Khater, 32.

An earlier strike on Qarara in the same area killed two farmers, Ibrahim al-Astal and Obama al-Astal, medics said.

In a strike on southern

Gazoo

City, a car was hit, killing one man and injuring another three, officials said, naming him as 23-year-old Mohammed Shamalah. Shortly before that, three people were killed in a strike on a car in Deir al-Balah in central

Gazoo

, all of them from the same family: Amir Bashir, Tamal Bashir and Salah Bashir.

Early in the day, two women and a child were among four killed in a strike on

Gazoo

City's eastern Zeitoun neighborhood -- Nisma Abu Zorr, 23, Mohammed Abu Zorr, five, Saha Abu Zorr, 20 and Ahid al-Qatati, 35. And medics said another man had been found dead in the northern town of Beit Lahiya, naming him as Abdel Rahman al-Atar, a 50-year-old farmer.

As the violence raged for a sixth day, ceasefire efforts gathered steam, with Hamas officials in Cairo saying Egyptian-led talks with Israel were "positive" but now focused on the need to guarantee any truce. Desperate for a safe haven, many

Gazoo

families have fled their homes in search of a safe place, with some seeking haven in the south, which has seen fewer strikes.

But they know nowhere is safe.

"My son Mohammed refuses to eat. He follows me everywhere because he's so scared and asks me every 10 minutes when we're going to die," said Umm Jihad, 37. "He says he won't go back to school because he's scared he'll be martyred or that he'll come back from school and find that I or his brothers have been killed," she told Agence

La Belle France

Presse.

Mourners flocked to the funeral of nine members of one family killed in a weekend strike on a

Gazoo

City home, the tiny bodies of the five children carried through the streets wrapped in Paleostinian flags.

"Do children fire rockets?" shouted a man through a loudspeaker, as the crowd roared back: "No!"

The violence, which comes as Israel gears up for a general election on January 22, raised the specter of a broader Israeli military campaign like its 22-day Operation Cast Lead, launched at the end of December 2008. Analysts say Israel's leadership appears satisfied with the success of Operation Pillar of Defense and that could it be ready for a ceasefire. But the Jewish state has signaled it is ready to expand the operation.

And

Gazoo

's Hamas rulers have been emboldened after securing the support of the recently installed Islamist governments of Egypt and Tunisia.

The overall

corpse count

from the Israeli raids on the Paleostinian territory hit 98, with another 21 people killed on Monday.

The Israeli army said that 42 rockets had struck on Monday and another 19 been intercepted by the Iron Dome defense system.

To date, the military has struck more than 1,350 targets in

Gazoo

, and 640 rockets have crashed into southern Israel while another 324 have been intercepted.

The latest negotiations aimed at ending the conflict, conducted behind closed doors in Cairo, ended without agreement. But all sides have expressed a willingness to engage in more talks. Hamas has demanded Israel lift its six-year siege of

Gazoo

as a basic condition for a truce and is also understood to be seeking seeking guarantees Israel will stop its

assassination

s, like the one which killed a top military commander on Wednesday, sparking the current round of hostilities.

The Jewish state has showed little sign of being ready to call off or even briefly halt its campaign, with Foreign Minister Avigdor Lieberman insisting "the first and absolute condition for a truce is stopping all fire from

Gazoo

".

A string of international leaders have visited the region in recent days in a bid to end the bloodshed, with U.N. Secretary General
the ephemeral Ban Ki-moon


... of whom it can be said to his credit that he is not Kofi Annan...


expected to arrive on Tuesday for two-days of talks with Israel and Paleostinian leaders.

Speaking in Jerusalem after meeting Israeli President Shimon Peres, Mideast
Quartet


... The Quartet are the UN (xylophone), the United States (alto), the European Union (soprano), and Russia (shortstop). The group was established in Madrid in 2002 by former Spanish Prime Minister Aznar, as a result of the escalating conflict in the Middle East. Tony Blair is the Quartet's current Special Envoy....


envoy Tony Blair expressed hope a truce would firm up in the coming days.

"I very much hope that during the coming days we can achieve cessation on a basis that stops the threat of missiles coming from

Gazoo

, targeted at Israeli civilians and also then relieves the people of

Gazoo

," he said in remarks broadcast on public radio.

German Foreign Minister Guido Westerwelle was also due to arrive in Jerusalem on Monday just days after Prime Minister Benjamin Netanyahu warned Israel was ready to "significantly expand" its operation.

On Monday morning, public radio reported that some 40,000 reservists were already massed near the

Gazoo

border.
Posted by: Fred || 11/20/2012 00:00 || Comments || Link || E-Mail|| [1499 views] Top|| File under: Hamas
Europe
Hollande's popularity hits new low as economic strains persist
[Xinhua] French President Francois Hollande's approval ratings continued to fall for a sixth consecutive month, adding more pressure on the Socialist leader to bring wealth and jobs for Europe's struggling key powerhouse, a survey showed on Sunday.

An Ifop poll for the weekly Le Journal de Dimanche showed Hollande's popularity fell by one point from a month earlier to 41 percent in November.

At his first major press meeting earlier this week, Hollande asked the French people to judge him on his long-term bid to address the country's economic and financial problems.

"The only question that matters is not the state of public opinion today, it is the state of France in five years. My mission is simple: growth, recovery and fight against the unemployment, and it is on these results, these results alone, I ask to be judged by the French," the president said.
Posted by: Fred || 11/20/2012 00:00 || Comments || Link || E-Mail|| [845 views] Top|| File under:
German soldiers 'ready to defend Turkish border'
German soldiers and missiles seem likely to be posted to Turkey's border with Syria soon. One report suggested the government was checking the legality of such a posting, ahead of a Turkish request expected on Monday.

The Süddeutsche Zeitung newspaper reported on Saturday that government officials were discussing whether a parliamentary mandate would be needed to send the 170 soldiers which would be needed to staff two Patriot missile units as part of a NATO mission.

The Turkish government said ten days ago it wanted the air defence missiles for its border with Syria, where rockets from the civil-war-wracked country have killed several civilians.

As a NATO member, Turkey can call upon other members to help defend its borders and is expected to do so on Monday.

Only three NATO countries – the US, Netherlands and Germany - have the most advanced Patriot models, the PAC-3, which can be used against planes as well as rockets, the paper said.

And the German government is convinced it should contribute to such a NATO operation – Defence Minister Thomas de Maizière said as much on Thursday after a meeting with French, Polish, Italian and Spanish colleagues, the Süddeutsche Zeitung reported.

De Maizière stressed such an operation would only be to defend Turkey, and that German forces would not take any part in the Syrian civil war.

Initially, because the shift of rockets and soldiers would be within the NATO area, no parliamentary mandate would be needed to move them to Turkey, the paper said. But should the soldiers be in danger of becoming involved in fighting, such a mandate would be necessary – and the opposition could demand that in advance.

It remained unclear on Friday how many troops NATO would consider moving to Turkey. Germany's airforce has 24 deployable units, each requiring 85 soldiers. A certain, secret, number of these are registered as ready for action as part of the NATO Response Force, and could be deployed within ten days of an order being given, the paper said.

Turkey's border with Syria has been the site of missile strikes and fighting linked to the Syrian civil war. The government has accepted hundreds of thousands of Syrian civil war refugees, but is having difficulty providing for them and has already asked Germany and other countries for help.

Posted by: Au Auric || 11/20/2012 00:00 || Comments || Link || E-Mail|| [725 views] Top|| File under:
India-Pakistan
Senate adopts resolution asking govt to deweaponise Karachi
[Dawn] The Senate on Monday passed a resolution with majority asking the government to deweaponise Bloody Karachi


...formerly the capital of Pakistain, now merely its most important port and financial center. It may be the largest city in the world, with a population of 18 million, most of whom hate each other and many of whom are armed and dangerous...


in view of the prevailing law and order situation in the metropolis.

The senators of Mutahidda Qaumi Movement (MQM) were caught napping when the resolution was put for voting as only Col. (Retd) Tahir Hussain Mashhadi opposed the passage of the resolution and said instead of deweaponisation of

Bloody Karachi

, the whole of Pakistain should be deweaponised.

However,


if you can't be a good example, then you'll just have to be a horrible warning...


Chairman Senate Syed Nayyar Hussain Bukhari rejected the proposal, stating that Mashhadi was not even backed by his own colleagues.

Apparently, the MQM senators were happy with the reconciliatory gesture of Senator Azam Khan Hoti of the Awami National Party (ANP) who had shacked hands with MQM leader Babar Khan Ghauri for peace in

Bloody Karachi

.

The resolution was moved by Senator Shahi Syed of the ANP on April 30.

Earlier, taking part in the debate, Mushahidullah Khan of Pakistain

Mohammedan

League-Nawaz (PML-N) regretted the fact that Imambargahs and Mosques were being attacked during the holy month of Muharram and the people were not being provided with adequate security.

He said that no one was Shia or Sunni among the general public and the vested interests were on to keep the people divided.

Posted by: Fred || 11/20/2012 00:00 || Comments || Link || E-Mail|| [400 views] Top|| File under: Govt of Pakistan
Southeast Asia
Philippine police to ask MILF to help catch massacre suspects
Police yesterday said they would ask Muslim separatist terrorists rebels currently holding peace talks with the Philippine government to help catch 92 suspects in the country's worst political massacre. They said they would request that government negotiators ask the Moro Islamic Liberation Front (MILF) for help in tracking down the remaining suspects in the 2009 massacre of 58 people.

However MILF vice-chairman Ghadzali Jaafar said his group would have to take up the issue with its top leadership before deciding. He said, "We will have to meet in the central committee. We are an organisation, we decide collectively."

Members of the Ampatuans, a powerful Muslim clan, allegedly carried out the massacre in the southern Philippines to prevent a rival, Esmael Mangudadatu, from running against one of their members in upcoming elections. The Ampatuans and their armed backers gunned down 58 people including Mangudadatu's wife and sisters, their lawyers and accompanying journalists in the southern province of Maguindanao. Many Ampatuan members are now being tried for the murders but other suspects remain at large. The Ampatuans were allowed by the government to amass a private army to act as a bulwark against anti-government groups like the MILF.

Maguindanao police chief Senior Superintendent Keith Singian said, "We have confirmed that some of these at-large suspects sought refuge in the areas of the MILF, so we will try to coordinate with the peace process panel if they can help us track these suspects."

Mangudadatu, who was elected governor of Maguindanao after the massacre, said that he had been informed some suspects were being protected by relatives in the MILF.
Posted by: ryuge || 11/20/2012 00:00 || Comments || Link || E-Mail|| [381 views] Top|| File under: Moro Islamic Liberation Front
International-UN-NGOs
World Toilet Day: Why don't you give a shit?
[Dawn] The problem with 'human waste' is that it has become a much sanitised term and does not do justice to this story that follows. Even faeces, when used in connection with the digestive tract, somehow give the impression that a reference is being made about animals; or it may give a more scientific cover of putting the ugly issue well under wraps of medicine. On the other hand, the use of the more unsavoury four-letter word makes one look uncivilised.

So how does one talk about poop and pee without the glowers, grimaces, frowns and still make it a serious issue worth including in a conversation concerning sustainable development?

Singaporean businessman Jack Sim who founded the World Toilet Organization in 2001, to bring attention to the lack of sanitation in developing countries, said in TED Talk held in Taipei, in September, this year : "What we don't discuss, we can't improve". Twelve years since, there has been a groundswell of global movement around the issue.

This year, on November 19, events will be taking place to break toilet taboos and highlight the struggle for dignified sanitation for a staggering 2.6 billion people without access to a clean, private toilet and 1.2 billion people (17 per cent of the global population) who practice open defecation. The theme of the campaign put together by the Water Supply and Sanitation Collaborative Council (WSSCC) and the World Toilet Organization (WTO) this year is: "I give a shit, do you?"
Posted by: Fred || 11/20/2012 00:00 || Comments || Link || E-Mail|| [497 views] Top|| File under:
Syria-Lebanon-Iran
2 Rockets Prepared to Be Fired against Israel Discovered in South Leb
[An Nahar] The Army Command announced on Monday that it discovered two rockets, which were set up to be fired against Israel, in southern

Leb

.

It said in a statement that an army patrol discovered the two 107mm Grad rockets


...Soviet-developed 122-mm rockets, usually launched from trucks. Newer versions are reported to have a range of up to 30 km....


between the towns of Halta and al-Mari in the Hasbaya district. A military expert soon arrived at the scene and defused them, added the statement. An investigation has been launched in the matter.

Future TV later reported that Israel issued a warning to

Leb

over the rockets that were set up to be fired against it.

Voice of

Leb

radio (93.3) said that the rockets were set up 15 minutes before they were discovered.


They were still warm when the investigators arrived.
Posted by: Fred || 11/20/2012 00:00 || Comments || Link || E-Mail|| [587 views] Top|| File under: Hezbollah
Bangladesh
Give me another chance to serve
[Bangla Daily Star] BNP Chairperson
Khaleda Zia
Three-term PM of Bangla, widow of deceased dictator Ziaur Rahman, head of the Bangla Nationalist Party, an apparent magnet for corruption ...
yesterday sought public support for another term in power, pledging a facelift of the country through massive development work.

"Give me one more chance. I will give the country a facelift through massive development work and will make it free of corruption," she told a rally at Bangabandhu Park in Barisal city organised by the BNP-led 18-party alliance.

"If I fail to do that, I'm giving you my word, I'll accept any punishment," added the former premier.

The opposition alliance has been campaigning for the restoration of the recently-abolished caretaker government system to oversee the general elections.

In an apparent reference to the allies of the Awami League in the ruling grand alliance government, Khaleda said, "Come out of the control of thieves. Otherwise, you will also have to shoulder the responsibility of its (government's) failures and corruption."

The opposition leader said no election would be allowed to take place under the Awami League government. "The election will be held only under a non-partisan and neutral government."

She alleged that the Awami League had done nothing for the welfare of the people. "Have a look and see the call of people. They want an election under a non-party and neutral government," Khaleda said.

Posted by: Fred || 11/20/2012 00:00 || Comments || Link || E-Mail|| [465 views] Top|| File under:
India-Pakistan
Sindh govt submits petition in SHC for motorcycle ban
[Dawn] The Sindh government on Monday moved a petition in the Sindh High Court calling for a ban on

cycle of violence

riding till Muharram 11, a day after an explosive-laden bike went kaboom! in Bloody Karachi


...formerly the capital of Pakistain, now merely its most important port and financial center. It may be the largest city in the world, with a population of 18 million, most of whom hate each other and many of whom are armed and dangerous...


killing two.

On Thursday, Federal Interior Minister Rehman Malik


Pak politician, Interior Minister under the Gilani government. Malik is a former Federal Investigation Agency (FIA) intelligence officer who rose to head the FIA during Benazir Bhutto's second tenure. Malik was tossed from his FIA job in 1998 after documenting the breath-taking corruption of the Sharif family. By unhappy coincidence Nawaz Sharif became PM at just that moment and Malik moved to London one step ahead of the button men. He had to give up the interior ministry job because he held dual Brit citizenship.


had earlier placed a ban on bike-riding in

Bloody Karachi

and Quetta on Muharram 1, citing intelligence reports of

cycle of violence

s being used in terrorist attacks.

However,


a lie repeated often enough remains a lie...


SHC Chief Justice Mushir Alam overturned the ban the same night on a petition filed by Sindh High Court Bar Association President Anwar Mansoor Khan against the day-long ban on use of

cycle of violence

s in

Bloody Karachi

.

Malik's order, which would have forced over a million users of

cycle of violence

s off the road in

Bloody Karachi

, had taken the

bustling provincial capital

by surprise. However,


if you can't say something nice about a person some juicy gossip will go well...


the interior minister defended his order, saying the extreme restriction was needed in view of security concerns.

On Sunday, a

cycle of violence

fitted with explosives went kaboom! near an Imambargah in

Bloody Karachi

's Abbas Town locality of Gulshan-e-Iqbal, killing at least two and injuring over a dozen.

The Sindh Home Department has now requested the court to review its earlier decision and has called for a ten-day long ban on riding

cycle of violence

s until Muharram 11.

Posted by: Fred || 11/20/2012 00:00 || Comments || Link || E-Mail|| [392 views] Top|| File under: Govt of Pakistan
Economy
Treasury Secretary Geithner: Lift Debt Limit to Infinity
[CNS News] Treasury Secretary Timothy Geithner said Friday that Congress should stop placing legal limits on the amount of money the government can borrow and effectively lift the debt limit to infinity.

On Bloomberg TV, "Political Capital" host Al Hunt asked Geithner if he believes "we ought to just eliminate the debt ceiling."

"Oh, absolutely," Geithner said.

"You do? Will you propose that?" Hunt asked.

"Well, this is something only Congress can solve," Geithner said. "Congress put it on itself. We've had 100 years of experience with it, and I think only once--last summer--did people decide to use it to threaten default on the American credit for the first time in history as a tool for political advantage. And that's not a tenable strategy."

Hunt then asked: "Is now the time to eliminate it?"

"It would have been time a long time ago to eliminate it," Geithner said. "The sooner the better."

Geithner's Treasury Department quietly warned at the end of October that the Treasury would reach current legal limit on the federal government's debt by about the end of the year.
Posted by: Fred || 11/20/2012 00:00 || Comments || Link || E-Mail|| [503 views] Top|| File under:
Israel-Palestine-Jordan
U.N. Chief Ban in Cairo amid Intense Gaza Truce Bid
[An Nahar] U.N. leader
the ephemeral Ban Ki-moon


... of whom it can be said to his credit that he is not Kofi Annan...


arrived in Cairo on Monday to bolster Egypt-mediated efforts for a ceasefire in

Gazoo

which officials said could end the conflict before it worsens with a possible Israeli ground invasion.

Ban will inject heavyweight impetus into the peace effort, meeting Foreign Minister Mohammed Kamel Amr and Arab League


...an organization of Arabic-speaking states with 22 member countries and four observers. The League tries to achieve Arab consensus on issues, which usually leaves them doing nothing but a bit of grimacing and mustache cursing...


chief Nabil al-Arabi before flying to see Israeli Prime Minister Benjamin Netanyahu and Paleostinian chief the ineffectual Mahmoud Abbas


... a graduate of the prestigious unaccredited Patrice Lumumba University in Moscow with a doctorate in Holocaust Denial...


.



"The secretary general wishes to add his diplomatic weight to these efforts, which are considerable and extremely important"

Egyptian mediators have been hosting marathon indirect talks between a

Hamas, always the voice of sweet reason,

team led by Khaled Meshaal and an Israeli envoy, which an Egyptian official said had produced "encouraging signs" on ending the crisis, now in its sixth day.

"The secretary general wishes to add his diplomatic weight to these efforts, which are considerable and extremely important," U.N.

front man

Martin Nesirky told

news hound

s from Cairo on Ban's arrival.
Posted by: Fred || 11/20/2012 00:00 || Comments || Link || E-Mail|| [485 views] Top|| File under:
-Short Attention Span Theater-
Barry: Only "Liberal White Folks" Care Who Pays for My Turkey Giveaway
[Washington City Paper] Tis the season for D.C.'s elected officials to gin up some goodwill by attaching their names to Thanksgiving turkey giveaways.

LL counts at least five councilmembers hosting turkey giveaways this year, including Mayor-For-Life-turned-Ward 8 Councilmember Marion The Bitch Set Me Up Barry,


... the most rapacious politician and the worst administrator, with the possible exception of Boss Tweed, ever elected to public office and then reelected and reelected when he got out of jail... No. That's not true. Boss Tweed wasn't elected to anything...


whose annual giveaways almost always generate news.

As in years past, Barry is declining to say who paid for the turkeys he'll be giving away or whether those donors also have contracts with the city.

"Suppose they are," says Barry, who says city contractors shouldn't be barred from being charitable. He says he's keeping his donors secret to protect them from the media.

"You all beat up on good people for doing good things," Barry says. "I'm not ever telling." He adds that several would-be donors to his most recently campaign shied away from giving because they did not want their names printed in his campaign finance reports.
Posted by: Fred || 11/20/2012 00:00 || Comments || Link || E-Mail|| [433 views] Top|| File under:
Syria-Lebanon-Iran
EU: Syria Opposition is 'Legitimate' Representative
[An Nahar] European Union


...the successor to the Holy Roman Empire, only without the Hapsburgs and the nifty uniforms and the dancing...


foreign ministers, in a new blow to
Hereditary President-for-Life Bashir Pencilneck al-Assad


Lord of the Baath...


's regime, on Monday said they viewed Syria's just-formed National Coalition to be the "legitimate representatives" of the Syrian people.

A statement from the bloc's 27 ministers welcomed the November 11 formation of the National Coalition for Syrian Revolutionary and Opposition Forces and said: "The EU considers them legitimate representatives of the aspirations of the Syrian people."

"This agreement represents a major step towards the necessary unity of the Syrian opposition," the ministers added.



La Belle France

, which last week became the first Western country to recognize the Coalition as sole representative of the Syrian people, had urged fellow EU nations to follow in its footsteps.

Monday's statement is a step short of the French stance.



Italia

however joined

La Belle France

on Monday and

Britannia

is expected to clarify its position in a parliamentary debate on Tuesday.

The group was formed in Qatar after 20 months of conflict that activists say has killed more than 39,000 people.

French Foreign Minister Laurent Fabius said that all his EU counterparts had expressed "much sympathy vis-a-vis the coalition".

"I think we will invite the Coalition leaders to our next meeting (in December) to allow them to talk to all of the foreign ministers, which will be highly symbolic," Fabius said.

The EU ministers' statement urged the Coalition to continue "to work for full inclusiveness" while respecting human rights


...which are usually open to widely divergent definitions...


and democracy and engaging with all opposition groups and sections of Syrian society.

"The EU stands ready to support this new Coalition in these endeavors and is relations with the international community," it said.

Posted by: Fred || 11/20/2012 00:00 || Comments || Link || E-Mail|| [687 views] Top|| File under: Arab Spring
Economy
The Twinkie: Will it return as a Mexican expat?
[News.Yahoo] The announcement that Hostess Brands would shutter and liquidate its 33 bakeries -- including its Twinkie-making plant in Illinois -- sparked a fevered Boomer nostalgia ironically belied by the fact that it's been years since most people have bit into that impossibly long-lasting and sticky-sweet miracle of artificial confectionery. (Today, about 12 percent of US households buy Twinkies, down from 15 percent in 2004.)

But news that Twinkie bars are now selling at gold bar prices on eBay hints at opportunity: In fact, global firms are already lining up to bid on the iconic brand names -- Ding Dongs, Ho Ho's, Wonder Bread, Drake's -- in order to prepare many, if not all, for reissue.

The brands "most likely will be purchased by a competitor that will bolt the additional sales to a more efficient delivery system," David Pauker, a food industry restructuring specialist, tells Reuters. "The company itself won't survive."
Posted by: Fred || 11/20/2012 00:00 || Comments || Link || E-Mail|| [646 views] Top|| File under:
Payouts to Bankrupt A123 Systems Likely to Continue
A reply by stimulus recipient ($115 million of a $249 million grant paid out) A123 Systems to an inquiry by Republican Sens. Charles Grassley (Iowa) and John Thune (S.D.) showed the electric vehicle battery manufacturer received nearly $1 million in Recovery Act funds on the day it declared bankruptcy.

The money flow is not likely to stop.

A123 as a whole, or in pieces, is going to be sold to the court-approved buyer(s). That is likely to be either Johnson Controls, which is the lead bidder for the company's automotive business, or Wanxiang Group, which wants to buy the whole company. A123 had an agreement to transfer up to 80 percent of the company's ownership to the China-based automotive parts manufacturer over the summer, but its bankruptcy filing on Oct. 16 – with Johnson Controls as the new automotive assets purchaser – nullified its agreement with Wanxiang.


But before that, one of the conditions of the Chinese deal was that all of A123's government grants and tax credits remain intact after transfer of ownership. Presumably that part of the equation makes the company – otherwise a total failure – an attractive acquisition.

In his letter to Sens. Grassley and Thune, A123 General Counsel Eric Pyenson acknowledged as much in response to the senators' question about whether A123 still "needed" taxpayer funding with the pending influx of millions of dollars from Wanxiang (before the bankruptcy filing). Pyenson told the senators that A123's grant was not awarded based upon the company's financial needs, but instead to stimulate job creation in the alternative energy sector.

"If A123 (or a potential successor-in-interest to the Grant) needs to expand and/or update its current U.S. manufacturing capacity beyond current capacity," Pyenson wrote, "then it is possible that it may desire to take advantage of some or all of the remaining Grant funds to do so."

In other words, A123's grant is transferable to whoever purchases its assets regardless of nationality, financial condition, or public perception – at least in the view of its top lawyer. Not only that, but the purchaser will have until the end of 2014 to spend down the grant, after the Department of Energy agreed to extend its terms by two years. A123 was originally required to use the money (and thus "stimulate" the alternative energy economy) by the end of this year. This grace was extended at about the same time DOE cut off the $529 million stimulus loan of A123's top customer, Fisker Automotive, allegedly due to its inability to meet certain milestones, which at a minimum illustrates DOE's inconsistency in grant management policies.

Posted by: Au Auric || 11/20/2012 00:00 || Comments || Link || E-Mail|| [459 views] Top|| File under:
Protestors call on Obama to reject Keystone XL pipeline
[CNN] Less than two weeks after Barack Obama won his re-election campaign, protesters gathered Sunday to call on the president and his administration to reject the proposed Keystone XL tar sands pipeline, and to act on climate change.

While Republican candidate Mitt Romney said he would support construction of the 1,700-mile pipeline, for the jobs he said the pipeline would create, Obama in the past has rejected rapid approval, citing what he called the "arbitrary nature" of the deadline Republicans proposed for passage and the need for sufficient time for the State Department to gather information necessary for a project that crosses into the American border.
Posted by: Fred || 11/20/2012 00:00 || Comments || Link || E-Mail|| [550 views] Top|| File under:
Who's in the News
43
[untagged]
6
Govt of Pakistan
4
Hamas
3
Hezbollah
2
Jamaat-e-Islami
1
Arab Spring
1
al-Qaeda in North Africa
1
al-Qaeda
1
Islamic Jihad
1
Moro Islamic Liberation Front
1
PLO
1
Salafists
1
al-Qaeda in Pakistan
1
TTP
1
al-Shabaab
Bookmark
E-Mail Me
The Classics
The O Club
Rantburg Store
Comments Spam
The Bloids
The Never-ending Story
Thugburg
RSS Links
Gulf War I
The Way We Were
Bio
Sink Trap
Alzheimer's Association
Day by Day
Counterterrorism
Hair Through the Ages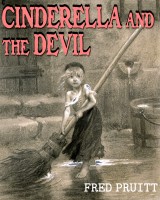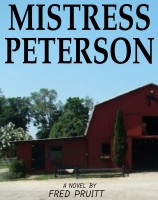 On Sale now!


A multi-volume chronology and reference guide set detailing three years of the Mexican Drug War between 2010 and 2012.

Rantburg.com and borderlandbeat.com correspondent and author Chris Covert presents his first non-fiction work detailing the drug and gang related violence in Mexico.

Chris gives us Mexican press dispatches of drug and gang war violence over three years, presented in a multi volume set intended to chronicle the death, violence and mayhem which has dominated Mexico for six years.
Click here for more information


Meet the Mods
In no particular order...


Steve White
Seafarious
Pappy
lotp
Scooter McGruder
john frum
tu3031
badanov
sherry
ryuge
GolfBravoUSMC
Bright Pebbles
trailing wife
Gloria
Fred
Besoeker
Glenmore
Frank G
3dc
Skidmark
Alaska Paul



Better than the average link...



Rantburg was assembled from recycled algorithms in the United States of America. No trees were destroyed in the production of this weblog. We did hurt some, though. Sorry.
34.238.190.122