Home Front: Politix
Murray: Can't guarantee 2014 budget
Sen. Patty Murray


... Senator-for-life (D) from Washington state, reputedly not the sharpest intellect to be found in the World's Greatest Deliberative Body....


(D-Wash.) confirmed Thursday that she will seek the chairmanship of the Senate Budget Committee next year but told The Hill that she cannot commit to doing a budget.

This opens up the possibility that Senate Democrats will avoiding passing a budget resolution for the fourth year in a row.

The last time the Senate passed a standalone budget resolution was in 2009.

This past year, Senate Majority Leader
Harry Reid


... the charismatic senator-for-life from Nevada, currently majority leader ...


(D-Nev.) said a budget was not necessary because the top-line spending number for appropriations was set in the August 2011 debt-ceiling deal.

Murray said that an agreement to avoid the "fiscal cliff," the looming $600 billion in tax increases and spending cuts set to strike in January, could preclude having to pass a Senate budget next year.

"I am committed to working with our committee and with our Congress to put a budget in place but there are a lot of questions in front of us: What happens in the next two weeks, six weeks, year? Does the White House and the leadership come together on some solution to the budget that we have right now that precludes a budget being written next year?" she said. "I have no idea."
Posted by: Beavis || 11/15/2012 15:26 || Comments || Link || E-Mail|| [608 views] Top|| File under:
Investigate the FBI
Regardless of what method the FBI used to read their allegedly explicit communications, the Daily Beast reported, "the FBI agents found no indication that it constituted a crime or a threat to national security. They confirmed this when they interviewed Broadwell and then Petraeus."

Incredibly, this didn't stop the investigation. And if privacy were any kind of priority, this should have been the end.

[snip]

Congress is now demanding to know why it wasn't informed by the Justice Department about the details of the Petraeus affair earlier. Lawmakers should instead be worried about why the public was informed of these details at all, given that no crime was committed. And instead of investigating one man's personal life, they should investigate how to strengthen our privacy laws so this does not happen to anyone else.
Posted by: RandomJD || 11/15/2012 15:20 || Comments || Link || E-Mail|| [440 views] Top|| File under:
Home Front: Politix
Pelosi Stays On, Keeps Steny Hoyer in his Place
One of the first questions Democratic House Leader
Nancy San Fran Nan Pelosi


Congresswoman-for-Life from the San Francisco Bay Area, born into a family of politicians. Formerly Speaker of the House, but it's not her fault they lost. Really. Noted for her heavily botoxed grimace...


took from reporters after announcing her intention to stay on in that job was whether, at age 72, it wasn't time for her to step aside and make room for younger leaders.

She smiled at the questioner, Luke Russert, as the female lawmakers on stage with her grumbled and booed. "You've always asked that question," she said, "except of Mitch McConnell," the Republican Senate Minority Leader, who is 70. Had Pelosi stepped down, mind you, the post would have gone to a pup by the name of
the mealy-mouthed Steny StinkyHoyer
... Nancy San Fran Nan Pelosi's second banana, or plaintain, or mango, or whatever he is...
, who is 73.



Discrimination!" called New York's Carolyn Baloney. Oops! Maloney. "Discrimination! Age discrimination!"

"Let's for a moment," Pelosi told Russert, treat the question as worthy of consideration. "Although it's quite offensive," she added, extra sweetly. "But you don't realize it, I guess. Everything that I have done in my almost decade now of leadership is to elect younger and newer people to the Congress...It was very important for me to elect young women" -- especially as she herself didn't even enter the political arena until the youngest of her five children was almost ready for college.

Posted by: Bobby || 11/15/2012 12:53 || Comments || Link || E-Mail|| [527 views] Top|| File under:
-Short Attention Span Theater-
Thousands of iPads Stolen from JFK
My apologies to Dr. Steve and you, dear Reader. He originally posted this article a few hours ago with clever in-line commentary. I just now accidentally deleted it -- what you see is a mere replacement post, so at least you know what all the fuss is about.

Mea culpa. Mea maxima culpa.

-- trailing wife at 12:34 ET
Posted by: trailing wife || 11/15/2012 12:51 || Comments || Link || E-Mail|| [581 views] Top|| File under:
WaPo Wails about Narrow Margins for Other Candidates
Despite Obama's big win, there remain no black senators, only one African-American was even nominated for major statewide office, and black candidates lost seven of eight competitive House races -- six of them by very close margins

Posted by: Bobby || 11/15/2012 12:48 || Comments || Link || E-Mail|| [523 views] Top|| File under:
India-Pakistan
Pakistan to consider releasing former Taliban second-in-command
Pakistan will consider freeing former Afghan Taliban second-in-command, Mullah Abdul Ghani Baradar, if current releases of lower level members help to advance peace efforts, officials from both countries said on Thursday.

"After releasing 13 Taliban, Pakistan promised to free Mullah Baradar if these releases prove effective in peace negotiations," a senior Afghan official close to talks between Islamabad and Kabul told Reuters.

Afghanistan has been pushing Pakistan to release Afghan Taliban captives who could provide leverage in any peace talks with the movement.

Kabul has long been suspicious of its powerful neighbor's intentions. Pakistan has gained credibility in the Afghan peace process by agreeing to release mid-level Taliban over the last two days.

But Pakistan is under growing pressure to free senior Taliban figures such as Baradar to boost reconciliation efforts, as most NATO combat troops prepare to pull out of Afghanistan by the end of 2014 and anxiety grows over the country's security.

Afghan officials believe he may command enough respect to persuade the Taliban to engage in talks with the Kabul government.
Posted by: tipper || 11/15/2012 12:47 || Comments || Link || E-Mail|| [484 views] Top|| File under:
Home Front: Politix
Hillary Clinton 'to give Congress Benghazi evidence'
US Secretary of State Hillary Clinton will give evidence to Congress on an attack on a US consulate in Benghazi, Libya, a leading congresswoman says.

Committee chair Ileana Ros-Lehtinen said Mrs Clinton would testify after an internal review of events was finished.


Someday your princess will come...

The news comes as lawmakers use closed sessions to probe CIA handling of the attack, in which four Americans died.

The sudden resignation of CIA director David Petraeus on Friday has reignited Republican anger over the incident.

Senator John McCain led calls for a further probe, holding a news conference on Wednesday and speaking out on the Senate floor.
Posted by: tipper || 11/15/2012 12:41 || Comments || Link || E-Mail|| [516 views] Top|| File under:
Home Front: Culture Wars
O Meets the Press, Takes a Victory Lap
Appearing in his first post-victory news conference, the customarily cautious Obama spoke like a politician with nothing to lose after winning the last race of his life.


There was a confidence and ease in Obama's manner far removed from the listlessness of his first presidential debate in Denver six weeks ago. There also was a stridency that had been absent during key moments in his first term, much to the dismay of his supporters.

Displaying a rare flash of anger, Obama fiercely defended U.N. Ambassador Susan E. Rice, a leading candidate to be the next secretary of state, from Republican attempts to "besmirch her reputation." He told GOP senators to "go after me" instead and, showing the potential risks of his approach, they soon did.

His self-assurance on display in the East Room, despite a looming fiscal crisis and a widening scandal involving former CIA director Petraeus, suggested he would take a far more combative approach with Congress than he did during his first term.

The event also reflected a sense that Obama understands the need for a fast start after a draining and negative campaign. Although his term will last another four years, a second-term president's power slips away sharply after about two. "Even less really, because the congressional elections will be taking away attention before that," said a presidential scholar. "This is when he has his authority and influence, and his political capital is right there to be spent. He doesn't need to wait until January."


He's got a MANDATE!


With that narrowing window in mind, Obama said Wednesday that he intends to be as ambitious as possible, while avoiding the second-term mistakes that have afflicted at least the past three two-term presidents. "I'm more than familiar with all the literature about presidential overreach in second terms," he said. "We are very cautious about that. On the other hand, I didn't get reelected just to bask in reelection."


There's still a lot more golf out there to be played.


"I think every voter out there understood that was an important debate, and the majority of voters agreed with me," Obama said.


There's still more narcissism at the link, on page two.
Posted by: Bobby || 11/15/2012 12:38 || Comments || Link || E-Mail|| [1386 views] Top|| File under:
Israel-Palestine-Jordan
Gaza missiles fired at Tel Aviv
Palestinian militants have attempted to hit Israel's largest city, Tel Aviv, with missiles fired from the Gaza Strip.

An Israeli military spokesman said two missiles had been launched towards the Tel Aviv area but neither had hit it.

One of them is reported to have landed in the sea off the city.

Three Israelis were killed by rockets from Gaza earlier, while 15 Palestinians have been killed in two days of Israeli attacks on Gaza.

While hundreds of rockets have landed in southern Israel in recent days, any missile landing in Tel Aviv, Israel's commercial capital and most populous city, would mark a significant escalation of the conflict.

The armed wing of Islamic Jihad said it had fired an Iranian-built rocket at the Israeli city of Tel Aviv, AFP news agency reports.

"The Quds Brigades hit the occupied city of Tel Rabea (Tel Aviv) with a Fajr-5 rocket causing a large explosion to shake the city," the group said in a brief statement.
Posted by: tipper || 11/15/2012 12:29 || Comments || Link || E-Mail|| [2204 views] Top|| File under:
Morsi denounces Gaza operation as 'unacceptable'
Egyptian President Mohamed Morsi said Israel's attacks on the Gaza Strip were "unacceptable" and would lead to instability in the region, in a televised address to the nation on Thursday.

"We are in contact with the people of Gaza and with Palestinians and we stand by them until we stop the aggression and we do not accept under any circumstances the continuation of this aggression on the Strip," Morsi said.


Okay, it's unacceptable. What are you going to do about it? If the answer is 'nothing' other than grimace fiercely, then it's clear that what is happening is indeed acceptable.
Posted by: Pappy || 11/15/2012 10:49 || Comments || Link || E-Mail|| [433 views] Top|| File under:
Hundreds of strikes across Gaza border stoke fears of ground war
[CNN] Strikes flew across the

Gazoo

border in rapid succession Thursday, as Israel responded to an onslaught of

beturbanned goon

rocket attacks by targeting "terror sites."

The sudden increase in violence has raised fears of a widening conflict that could lead to an Israeli ground assault.

At least 245 rockets from

Gazoo

have been fired into Israel since "Operation Pillar of Defense" began Wednesday, the Israeli military said. Israel's Iron Dome defense system has intercepted more than 80, the Israel Defense Forces said. And Israel has responded by targeting 156 "terror sites," the IDF said.
Posted by: Fred || 11/15/2012 10:47 || Comments || Link || E-Mail|| [691 views] Top|| File under:
Egypt's Islamist Freedom and Justice Party: Egypt will no longer tolerate attacks on Palestinians
Egypt's Islamist Freedom and Justice Party, formerly headed by President Mohamed Morsi, said on Wednesday Egypt would no longer stand by as Israel attacked Palestinians after air strikes killed a Hamas leader. The FJP, the political arm of the powerful Muslim Brotherhood movement, said Israeli air strikes that killed top militant Ahmed al-Jaabari in Gaza earlier on Wednesday required "swift Arab and international action to stop the massacres."

The party, which fielded Mohamed Morsi in a June election to replace toppled president Hosni Mubarak, said Israel "must take into account the changes in the Arab region and especially Egypt."

Egypt "will not allow the Palestinians to be subjected to Israeli aggression, as in the past," the party statement said.

Morsi, a vociferous supporter of the Palestinians before his election, had been expected to open up to the blockaded Gaza Strip bordering Egypt, but his government has backed off from his pledges.
Posted by: Pappy || 11/15/2012 10:44 || Comments || Link || E-Mail|| [802 views] Top|| File under:
Europe
Eurozone falls back into recession
The eurozone has returned to recession as the region's debt crisis continues to hurt demand, figures show.

The economy of the 17-nation bloc contracted by 0.1% between July and September, after shrinking 0.2% in the previous three months, Eurostat said.

The eurozone was last in recession in 2009, when the economy contracted for five consecutive quarters.

The news comes a day after millions of workers in Europe held a day of action against austerity measures.

Protests in Spain, Italy and Portugal were marred by violence.

Countries such as Greece and the Republic of Ireland that have been bailed out by international lenders continue to see their economies shrink. Meanwhile larger economies such as Spain have imposed spending cuts in an attempt to avoid having to ask for a bailout.

"This [the fall into recession] was totally expected because of austerity policies combined with world growth slowing down and a dramatic fall in activity in Germany and the Netherlands," said Steen Jakobsen, chief economist at Saxo Bank.

"The last couple of days have created a new momentum for a major change in policy input, because up until this week, social tension was not part of equation. It seems like the tone has shifted dramatically."
Posted by: tipper || 11/15/2012 07:32 || Comments || Link || E-Mail|| [515 views] Top|| File under:
Israel-Palestine-Jordan
Israel: Three civilians killed by rockets fired from Gaza as violence escalates
Rockets fired from Gaza into southern Israel killed three people and injured six on Thursday, Israeli officials said, as Israel launched numerous airstrikes across the Gaza Strip and the military showdown lurched closer to all-out war.

Eleven Palestinians have been killed and 100 injured in Gaza since Wednesday.

The funeral was being held Thursday for Ahmed Jabari, the senior Hamas military commander, who was one of those killed in the Israeli Defense Force airstrikes.

The IDF said on its website that the three people who died in Israel Thursday were civilians.

It added that 43 of the rockets from Gaza had been intercepted by its defense systems, and that it had targeted 156 "terror sites" in Gaza since the start of what it called "Operation Pillar of Defense."

Posted by: tipper || 11/15/2012 05:50 || Comments || Link || E-Mail|| [695 views] Top|| File under:
Southeast Asia
Village leader gunned down in southern Thailand
A village leader was gunned down in a ride-by attack in Narathiwat province on Thursday morning. The incident when Posu Chelong, chief of Ban Lubo Batu, was checking the engine oil and water of his pick-up truck in front of his home. Two men arrived on a motorcycle and the pillion rider shot Posu three times in the head with a .357 pistol, killing him instantly.

Police believed it was the work of southern terrorists militants.

Assistant village leader gunned down in Narathiwat

An assistant village leader was gunned down in an ambush at his rubber farm in Narathiwat province early Thursday morning. Pol Sub-Lt Chainarong Jawa, duty officer at Chanae district police station, said he received a report of the attack about 6:30 a.m. and led a team of police and soldiers to the scene.

Police found five spent cartridges from an AK47 assault rifle in the woods near the the scene. Villagers reported that that the body of the victim had been taken to Chanae hospital for a post mortem examination. He was identified as Ibroheng Taleh, 49, an assistant leader of Ban Namwon.

Witnesses said that Ibroheng was working in his plantation when a gunman hiding in nearby woods fired on him with an AK47 assault rifle. The assailant then fled. He was shot three times and died on the spot.

Police blame separatist terrorists militants.

Imam gunned down in Yala

A Muslim religious leader was gunned down in Yala province on Wednesday.

Abdullateh Todir, the chairman of imams of Yaha district and a member of the Yala Islamic Committee, was attacked about noon while driving a pick-up truck. Two men followed him on a motorcycle and the pillion rider opened fire at him with a pistol. The imam was hit and the vehicle skidded off the road and crashed into a tree.

Abdullateh was hit six times and died on the spot. Many spent 11 mm cartridges were found at the scene of the attack.
Posted by: ryuge || 11/15/2012 04:42 || Comments || Link || E-Mail|| [593 views] Top|| File under: Thai Insurgency
India-Pakistan
Afghan Taliban commander gunned down in Quetta
Afghan intelligence officials claimed today that the Taliban shadow district chief for Chak in Wardak province was assassinated by "Pakistani" gunmen in Quetta, Pakistan. Two gunmen riding on a motorcycle reportedly shot and killed Mullah Syed Ahmad Shahid Khel on Sunday afternoon.

According to Pajhwok Afghan News:

Shahid Khel, [sic] the Taliban's deputy minister of education and administrative head of the Chak district in Maidan Wardak, came under gun attack on the outskirts of Quetta.

The attack has worried senior Afghan Taliban leaders about their security in a city seen as their longtime sanctuary and capital in exile. The militant leader was hit in the leg, stomach and chest.

One Taliban source confided to Pajhwok that Shahid Khel had earned the wrath of younger Pakistani extremists by denouncing them for attacks on mosques and civilian deaths.

The reported death of Shahid Khel is the latest in a string of violent Taliban-on-Taliban killings that have gripped the region this year. Taliban infighting has killed numerous Taliban commanders and officials inside Afghanistan and Pakistan since April.


How exciting. Why d'you suppose that is?
Posted by: Au Auric || 11/15/2012 03:30 || Comments || Link || E-Mail|| [591 views] Top|| File under:
Home Front: Politix
Florida: Almost 1K ballots found in Broward County elections warehouse
LAUDERHILL, Fla. (WSVN) -- Nearly a thousand ballots that were not included in Florida's final count have been found in a warehouse in Broward County.

Tuesday morning and into the night, there was a buzz of activity at the Voting Equipment Center in Lauderhill, a week after the general election. There was a recount going on for two commission seats that were too close to call, one in Hallandale Beach and another in Dania Beach. Workers had to count those votes manually.

Also keeping elections officials busy is the fact that 963 filled ballots were found in a warehouse. The supervisor of elections, Dr. Brenda Snipes, said this happens all the time, especially when dealing with paper ballots. Her department is not the only one to have seen more ballots added to the final number after the election, and they have until Nov. 18 to certify all the votes.

Snipes noted that it is a routine thing to look for these kind of mishaps after election night and she is just glad that they are now being tallied into that final count.

Last Tuesday, close to 800,000 people voted in Broward County, some waited in lines for four to five and sometimes six hours. Many have said the news of these ballots add to their uneasiness about how the election was run. Florida was the last state to officially announce its election results, long after President Obama was officially announced as re-elected.

Snipes said there is no reason for alarm. "I've run several elections here, and this election was run no different than any other," she said. "I think the difference with this election is that there was a close race between the two presidential candidates, and there was pressure put on everyone, including our office, to get all of the votes, count, count, count, so you don't have an opportunity to check every box that comes back because you got to get what you got in hand and get it out of there, so if the voters would rather that we kind of sit back and relax and then clean up and find ballots. Then I think they would really be very upset."

She said that further complicating this election was a very long ballot filled with proposed amendments. Snipes has promised that her department will meet their deadline by Sunday.


Just maybe, we will now find out who won the 2004 Presidential Election / snark off
Posted by: Au Auric || 11/15/2012 00:21 || Comments || Link || E-Mail|| [616 views] Top|| File under:
Senate falls short of votes need to pass cybersecurity bill, sets stage for presidential order
WASHINGTON — The Senate failed again to advance legislation to protect the U.S. electrical grid and other critical industries from cyberattack, setting the stage for President Barack Obama to sign an executive order to improve the country's digital defenses.

A motion to limit debate and force a vote on the bill fell well short on Wednesday of the 60 votes needed to pass, with only 51 senators backing the measure. Democrats and Republicans disagreed over the role the Homeland Security Department and other federal agencies should play in protecting essential businesses from cyberattacks.

The Senate also failed in August to move the bill forward.

The Obama administration has said that if Congress does not pass cybersecurity legislation, the president will act to protect critical infrastructure companies from cyberthreats and electronic espionage.


Posted by: Au Auric || 11/15/2012 00:19 || Comments || Link || E-Mail|| [380 views] Top|| File under:
Court hearing set Friday in West-Murphy vote-count dispute

A St. Lucie County circuit judge has scheduled a two-hour hearing for Friday on Republican U.S. Rep. Allen West's request for a recount of all 37,379 ballots cast during early voting in St. Lucie County in his tight reelection fight against Democrat Patrick Murphy.

Murphy holds a 0.58 percent lead over West in unofficial returns from congressional District 18, which includes St. Lucie and Martin counties and northern Palm Beach County.

West has not conceded, citing errors in St. Lucie County's initial early vote tally that prompted Secretary of State Ken Detzner to send three officials to Fort Pierce Wednesday to begin observing the St. Lucie County elections office.

St. Lucie County Elections Supervisor Gertrude Walker said her office double-counted some early ballots and failed to count others on election night. But Walker said the problem was limited to ballots from three of the eight days of early voting and was fixed Sunday during a recount of those votes.

West says a full recount of ballots from all eight days of early voting is needed to eliminate any doubts about St. Lucie County's totals. West's motion for injunctive relief asks Circuit Judge Dan Vaughn to order a full recount of early votes and bar the county from certifying results until the recount is complete. Vaughn set a hearing on the motion for 1 p.m. Friday.

Counties must file certified results with the state by noon Sunday. The state's Election Canvassing Commission gives final certification to all results on Tuesday.

Detzner sent three officials to St. Lucie County to observe and make recommendations. David Drury, head of the Division of Elections Bureau of Voting Systems Certifications, arrived late in the afternoon and spoke to Walker while elections workers conducted a recount in the Fort Pierce mayor's race.

In that race, a total of 448 new votes appeared after Sunday's partial recount, while a total of 799 votes disappeared from the West-Murphy race during the same recount. Murphy lost 667 votes and West 132 — a net gain of 535 votes for West that reduced Murphy's overall margin to 1,907 votes or 0.58 percent.

A race must be within 0.5 percent to trigger a recount under state law. But state law also allows a county to conduct a "retabulation" of votes if it "determines that the unofficial returns may contain a counting error in which the vote tabulation system failed to count votes that were properly marked."

West's camp argues the errors that came to light in Sunday's partial recount justify a full recount or retabulation.

"What we're seeking is the truth of what the actual vote count is," West attorney Jason Torchinsky told reporters on a conference call Wednesday. "And given all these inconsistent and constantly changing numbers, we have no confidence in the numbers that are being reported by St. Lucie County right now."

But Murphy attorney Sean Domnick said Sunday's partial recount was sufficient.

"There is no reason to doubt the veracity of the other votes, the process that was there. If there was, these folks (the St. Lucie County canvassing board) would have looked at those other days," Domnick said. "I am absolutely comfortable that the canvassing board looked at what their responsibility was, fulfilled their responsibility and Patrick Murphy is the winner."

Posted by: Au Auric || 11/15/2012 00:17 || Comments || Link || E-Mail|| [514 views] Top|| File under:
Israel-Palestine-Jordan
NYT Unsure if Rockets Fired at Israel; Also not sure Hamas is a terrorist group
New York Times Middle East correspondents Fares Akram and Isabel Kershner reported today that they are confused about current events in the Middle East.

Despite the launching of more than 800 rockets from Gaza into Israel in 2012--including hundreds in the past week--the Times expressed uncertainty about whether any rockets have been fired at all. The Israeli military operation that commenced today is "in response to what Israel called repeated rocket attacks," according to the Times.

The Times is also uncertain about the nature of Hamas, a U.S.- and Israeli-designated terrorist organization. The Times reports that Hamas is a "militant organization regarded by Israel as a terrorist group sworn to Israel's destruction."

The Times' description is contradicted by Hamas, the leaders of which regard Hamas as a terrorist group sworn to Israel's destruction.

"This is a nation of martyrdom and martyrdom-seeking," said Hamas' leader Ismail Haniyah, who perhaps was chastising the New York Times for liberal bias. "A nation of jihad for the sake of Allah," he affirmed.

Hamas parliamentarian Ahmad Bahr added, "O Allah, vanquish the Jews and their supporters." He concluded, "O Allah, vanquish the Americans and their supporters. O Allah, count their numbers, and kill them all, down to the very last one."

Abdallah Jardu, another Hamas official, also contradicted the New York Times. The Jews "want to present themselves to the world as if they have rights, but, in fact, they are foreign bacteria--a microbe unparalleled in the world," he said.

Jardu concluded, "May [Allah] annihilate this filthy people who have neither religion nor conscience."

Potentially in response to Hamas outrage at the Times' effort to cast doubt on the group's goals and tactics, the Times scrubbed the report after publication. As can be seen below, the paper no longer insinuates that Hamas's rocket attacks are merely an Israeli allegation.
Posted by: Au Auric || 11/15/2012 00:15 || Comments || Link || E-Mail|| [498 views] Top|| File under:
-Obits-
Ahmed al-Jaabari: A life of fighting Israeli occupation
[Al Ahram] Ahmed al-Jaabari a high ranking member the

Hamas, always the voice of sweet reason,

movement's armed wingwas assassinated Wednesday by an Israeli air strike sparked furious protests in

Gazoo

City, with hundreds of members of the Paleostinian Islamic movement Hamas and its armed wing -- the Ezzedine Al-Qassam Brigades -- chanting for

Dire Revenge™

.

In a statement, the Ezzedine Al-Qassam Brigades said his

liquidation

had "opened the gates of hell," vowing its

gunnies

would "continue the path of resistance".

Israel's Shin Bet domestic intelligence agency confirmed it targeted Jaabari in a joint strike with the army, charging he had been "directly responsible for executing terror attacks".

Jaabari deliberately kept a low profile, was rarely photographed and avoided being interviewed.

But a deal to secure the release of Israeli soldier Gilad Shalit brought him out of the shadows last year. He allowed himself to be caught on camera on 18 October, 2011 as he delivered Shalit to Egypt as part of a key prisoner exchange deal with the Jewish state. The footage was broadcast instantly around the world, and showed Jaabari in civilian clothing, glasses in his shirt pocket, as he walked his Israeli charge to a car.

Jaabari hailed from a respected activist family in the Shejaiya neighbourhood of

Gazoo

City, with close ally Abu Hudaifa describing him as confident in his own decisions and committed to following up personally on issues.

A history graduate from

Gazoo

's Islamic University, Jaabari was placed in durance vile
I ain't sayin' nuttin' widdout me mout'piece!
by Israel in 1982 when he was an activist with Fatah, the secular Paleostinian national movement which has long been a bitter rival of Hamas.

It was in prison, where he spent 13 for planning deadly attacks, where he met some of Hamas's top leaders such as Abdel Aziz al-Rantisi, Ismail Abu Shanab, Nizar Rayyan and Salah Shehadeh and decided to join the movement.

Shehadeh led the Ezzedine Al-Qassam Brigades until he was killed in a massive Israeli air strike in July 2002, after which he was replaced by Mohammed Deif.

Several months later, Deif was badly

maimed

in another Israeli strike and went underground, leaving Jaabari as the operational head of the armed movement at the height of the second intifada, or Paleostinian uprising.

Known in

Gazoo

as "the general" or the "chief of staff," Jaabari could occasionally be spotted walking alone in the street.

But, as one of the top names on Israel's most wanted list, Jaabari took almost obsessive care when it came to his personal security.

Jaabari had previously been the apparent target of more than one Israeli

liquidation

attempt, including a 2004 air strike that killed his eldest son Mohammed, along with his brother and several of his cousins.

He was also targeted by the Paleostinian security forces, who arrested him in 1998 and held him for nearly two years on account of his activities with Shehadeh and Deif.

After Jaabari took over the day-to-day running of operations, the

gang

became increasingly professional.

He was also credited with playing a leading role in the Islamist movement's takeover of

Gazoo

in summer 2007, which saw its

gunnies

expelling Fatah forces after a week of bloody fighting and a botched coup attempt by Fatah against a democratically elected Hamas.

In addition to his leadership role in Ezzedine Al-Qassam, Jaabari was a member of the movement's

politicians

hip and the founder of Nur, an association to help "

deaders

and prisoners."

He had two wives, including a daughter of his mentor, Shehadeh.
Posted by: Fred || 11/15/2012 00:00 || Comments || Link || E-Mail|| [375 views] Top|| File under:
India-Pakistan
Indian police claims LeT commander killed in Kashmir
[Dawn] An Indian military

front man

has claimed that two alleged

snuffies

from Pakistain and three Indian troops were killed on Wednesday in a

shootout

in Indian-administered

Kashmire

.

The

shootout

took place in

Kashmire

's Nowgam sector, 100 kilometres from the summer capital Srinagar, as the rebels tried to cross into the Indian administered side.

"An infiltration bid was foiled by troops on the Line of Control, killing two

myrmidon

s, but three soldiers were also killed," Colonel A. Vashisht claimed, referring to the de facto border that divides the Himalayan region.

In another encounter late Tuesday, Indian police claimed to have

rubbed out

a commander of the Pakistain-based

myrmidon

group Lashkar-e-Taiba
...the Army of the Pure, an Ahl-e-Hadith terror organization founded by Hafiz Saeed. LeT masquerades behind the Jamaat-ud-Dawa facade within Pakistain and periodically blows things up and kills people in India. Despite the fact that it is banned, always an interesting concept in Pakistain, the organization remains an blatant tool and perhaps an arm of the ISI...
(LeT) in a

shootout

.

"A most wanted

myrmidon

commander affiliated with LeT was killed by a joint search party of the police and army," a police officer said.

Posted by: Fred || 11/15/2012 00:00 || Comments || Link || E-Mail|| [587 views] Top|| File under: Lashkar e-Taiba
Arabia
Yemen refuses extraditing Guantanamo detainees to third state
[Yemen Post] The Yemeni government has officially demanded the United States to extradite about 80 Yemenis placed in durance vile
Book 'im, Mahmoud!
in Guantanamo bay, refusing to hand them over to a third state, diplomatic sources affirmed .

The sources said that Sana'a also demanded to hand over a body of Adnan Farhan Abdul-Latif who passed away inside the notorious detention.

Yemen's President Abdrabu Mansour Hadi has discussed with US officials the cases of the Yemeni detainees, dropping conditions set by the former president President-for-Life Ali Abdullah Saleh


... Saleh initially took power as a strongman of North Yemen in 1977, when disco was in flower, but he didn't invite Donna Summer to the inauguration and Blondie couldn't make it...


for their sending them back to Yemen, media sources had reported.

"Saleh demanded $200 million in return for receiving the Yemeni detainees, but the US offered him only $20 million. The two sides could not reach an agreement to release the detainees by then," the US officials told Hadi.One of the sources said the US officials admired Hadi who said the detainees are Yemenis and their government should be responsible for their release, it added. The Yemeni detainees make up about half of all those held in Guantanamo. In the past few years, a number of them were released and sent home.Several returned Yemeni detainees were charged and stood trial, following their repatriation. Yemen established a special Criminal Court for Terrorism where their trials took place.

Obama vowed during his campaign of the first term to shut down Guantanamo bay. However,


those who apply themselves too closely to little things often become incapable of great things...


his administration suspended the repatriation of Yemeni detainees , where a deteriorating security situation driven by a branch of al-Qaeda has stoked fears that detainees could join the terrorist organization if released.


Posted by: Fred || 11/15/2012 00:00 || Comments || Link || E-Mail|| [582 views] Top|| File under: al-Qaeda
Bangladesh
Attack on Cops: Jamaat out with one purpose
[Bangla Daily Star] No fewer than 200

coppers

were maimed

across the country in the last nine days of violent demonstrations by Jamaat-Shibir men. Interestingly, the law enforcers were apparently the target of "planned attacks" that also left at least 300 people injured.

A former police chief thinks the attacks on the law enforcers might have been carried out to demoralise them and disrupt law and order. Two eminent citizens, however, consider the attacks as a manifestation of fear in the Jamaat-e-Islami
...The Islamic Society, founded in 1941 in Lahore by Maulana Sayyid Abul Ala Maududi, aka The Great Apostosizer. The Jamaat opposed the independence of Bangladesh but has operated an independent branch there since 1975. It maintains close ties with international Mohammedan groups such as the Moslem Brotherhood. the Taliban, and al-Qaeda. The Jamaat's objectives are the establishment of a pure Islamic state, governed by Sharia law. It is distinguished by its xenophobia, and its opposition to Westernization, capitalism, socialism, secularism, and liberalist social mores...
and its associated body Islami Chhatra Shibir


... the student wing of the Jamaat-e-Islami Bangladesh...


, and their desperate bid to foil the ongoing war crimes trial.

"The reason behind targeting

coppers

[in the attacks] might have been to undermine their spirit," former inspector general of police ASM Shahjahan told The Daily Star.

He said the attacks were probably carried out to obstruct law and order and to push the war crimes trial off course.

"But whatever the reason might be, it is a must for the government to take necessary action against those who are involved," he added.

War crimes researcher Shahriar Kabir considers the attacks as Jamaat's desperation, saying that the party needs a few dead bodies so that it can claim "there is no democracy in the country".

"This is why they are attacking police to force them to retaliate [on Jamaat-Shibir] with fire and injure at least one," he said, adding, "It's their old strategy."

He also labelled the attacks as "pre-planned" whereas the government considers them as stray incidents.

Shahriar, executive president of Ekatturer Ghatak Dalal Nirmul Committee, said the countrywide brutal activities of the Jamaat "prove its efforts to push the country towards a civil war".

The more the war crimes trial is approaching its final stages, the more the Jamaat is becoming desperate to foil it, he observed, and added that once the trial was completed properly and the accused punished, it would not be able to continue politics. "It is their life and death problem."

The government has no alternative but to ban the Jamaat as "it does not accept Bangladesh's constitution and its existence," he said.

Posted by: Fred || 11/15/2012 00:00 || Comments || Link || E-Mail|| [368 views] Top|| File under: Jamaat-e-Islami
Israel-Palestine-Jordan
Bad boy whacked in Jordan protests
A "GUNMAN"


Also called a 'terrorist'...

has been killed and 12 Jordanian policemen wounded as a police station came under attack in the northern city of Irbid in Jordan, state media reported.

The incident came a day after Jordan was hit by a wave of angry protests over a huge rise in fuel prices, with rioting and clashes erupting in Amman and other cities and another police station attacked.

"Twelve policemen were injured when a group of terrorists gunmen attacked a police station in Irbid. One of the terrorists gunmen died in a shootout, while four others were wounded," said a police statement carried by state-run Petra news agency. "All the wounded were taken to hospital. Some of the policemen are in serious condition," it said.


How about the four gunmen? All suffering from sepsis and sucking chest wounds, we hope?

A sudden fuel price hike has drawn sharp condemnation from Jordan's opposition Islamists, who warned of civil disobedience and increased opposition to the government in the run-up to general elections in January, which they are boycotting. The Islamists said they plan to demonstrate later on Wednesday near the Interior Ministry, on Gamal Abdel Nasser Circle, where 24 people were arrested on Tuesday night during a demonstration of 2000 people.

Education officials said about half the country's 120,000 public school teachers went on strike on Wednesday after a call by their union, affecting at least 2000 schools countrywide.

"The strike will continue until the government goes back on its unjust and irresponsible decision that seeks to make Jordanians poorer," the teachers' union said in a statement.

Lawyers stopped working in Amman and no one noticed other trade unions said they were considering similar strike action, while youth groups and some political parties staged demonstrations in the capital and other centres.

Violence erupted on Tuesday night as news spread of the prices increases, under which the cost of household gas will rise 53 per cent and petrol about 12 per cent.
Posted by: Steve White || 11/15/2012 00:00 || Comments || Link || E-Mail|| [553 views] Top|| File under:
Syria-Lebanon-Iran
New Syrian opposition body chooses Cairo as base
[Asharq-E] Syria's new opposition coalition will set up its headquarters in Cairo, the hub of Arab diplomacy, as it lobbies foreign powers for recognition as the war-torn country's legitimate government, officials in the movement said.

Mouaz Alkhatib, a moderate Sunni

Mohammedan

holy man

who fled Syria for Cairo in July, was elected on Sunday to head the coalition, the latest attempt to present a united front after more than a year of bickering among Bashir al-Assad's opponents.

Twenty months of conflict have killed more than 38,000 people, leaving

gun-hung tough guys

with few weapons to fight Assad's air force and heavy artillery.

The opposition is under growing pressure to form a body that can rule after him as rebels advance on the ground and the country slides further into economic and social chaos.

"The decision has been taken to make Cairo the permanent headquarters for the Syrian opposition coalition to meet and plan ahead," an aide to Alkhatib said on condition of anonymity.
Posted by: Fred || 11/15/2012 00:00 || Comments || Link || E-Mail|| [382 views] Top|| File under: Govt of Syria
Home Front: Politix
Al Gore calls on Barack Obama to 'act boldly' on climate change
Former vice-president and climate champion urges re-elected president to immediately begin pushing for a carbon tax

The former vice-president and climate champion, Al Gore, has called on Barack Obama to seize the moment and use his re-election victory to push through bold action on climate change.

The president has faced rising public pressure in the wake of superstorm Sandy to deliver on his promise to act on global warming.

But none of those calling on Obama to act carries the moral authority of Gore, who has devoted his post-political career to building a climate movement.

Now, Gore said, it is the president's turn. He urged Obama to immediately begin pushing for a carbon tax in negotiations over the "fiscal cliff" budget crisis.

The vice-president's intervention for a carbon tax could give critical support to an idea that has gained currency since the election -- at least among Washington thinktanks. The conservative American Enterprise Institute held an all-day seminar on the carbon tax on Tuesday.
Posted by: Au Auric || 11/15/2012 00:00 || Comments || Link || E-Mail|| [1415 views] Top|| File under:
Israel-Palestine-Jordan
Nine dead in Israel raid on Gaza: Palestinian UN envoy
[Al Ahram] "The number of Paleostinians killed in

Gazoo

so far is nine and the number is increasing," the envoy, Riyad Mansour, told

news hound

s. Paleostinian sources in

Gazoo

said seven had been killed, including a top

Hamas, always the voice of sweet reason,

military commander.

"The situation is very explosive," Mansour said.


Heh...Yeah. Ask Ahmed.


"We condemn in the strongest possible terms this latest aggression against our people," he said, adding there was "no justification whatsoever" for the killing of Paleostinians by Israeli forces.

"They are mobilizing a large number of forces, ground forces, with the possibility of moving in the

Gazoo

Strip," the UN envoy said.

Posted by: Fred || 11/15/2012 00:00 || Comments || Link || E-Mail|| [577 views] Top|| File under: Hamas
Syria-Lebanon-Iran
Iran Mounts Massive Drills following Gaza strikes
Iran test-fired an anti-aircraft missile system during a mock fight against Western forces early Wednesday as it continues to conduct a four-day military display during which it has unveiled several advanced weaponry systems, according to Iranian news reports.


Advanced for Iran, they mean...

Iran's Air Defense unit successfully fired a newly modified S-200 missile at a jet engine drone during a simulation of a possible attack on American or Israeli fighter planes, according to Iran's Fars News Agency.


Congratulations, O Iranian engineers! Did you successfully hit it as well?

The system reportedly is capable of targeting aircraft flying at mid and high altitudes.

"The S-200 missile is a surface-to-air long-rang missile which is able to counter strategic aircrafts and semi-ballistic missiles," Brigadier General Farzad Esmaeili was quoted telling reporters, according to the Mehr News Agency.

The drills began on Monday and are aimed at highlighting a handful of new domestically produced missile and defense systems capable of repelling an attack by Western nations. An estimated 8,000 Iranian military forces are said to be participating in the drills, which are noteworthy for both their scope and scale.

Iran test-fired "medium-range and low-altitude missile systems" during Tuesday's military display, according to separate reports.

Iran's Islamic Revolutionary Guards Corps (IRGC) and its Armed Forces jointly conducted an air drill Tuesday, according to Mehr.

Military leaders also revealed a new domestically manufactured artillery system that is capable of hitting targets "with pinpoint accuracy" that "cannot be detected by the enemy's tracking systems," according to the report.
The unveiling of these advanced weapons and missiles is believed to be a warning to America and Israel against conducting a military strike on Iran's nuclear sites.

"Too often, the White House and Pentagon look at these Iranian exercises and conclude they have more time, especially when something the Iranians try goes wrong," said Michael Rubin, a former Pentagon adviser on Iran and Iraq. "This policy of procrastination is no substitute for strategy, however--after all, the Iranians can learn just as much from their mistakes as they can from their successes."

The use of new missile systems indicates that Iran continues to have success building weaponry domestically despite Western economic sanctions.

"At the very least, the exercises show the trajectory in which the Iranian military would like to go," Rubin said. "The exercises also should underline the notion that Iran's indigenous arms industry is formidable and that sanctions alone will not be able to stop the regime."

Iran also unveiled on Tuesday a missile system reportedly capable of striking air targets, Mehr reported. The new "Mersad" system "uses domestically manufactured Shahin missiles, which are even more advanced than the 1970s-era U.S.-manufactured Hawk missiles," the report states.


They're up to the 1980s now! Well, early 1980s...

These new weapons systems should be viewed with caution, Rubin said.

"We can pooh-pooh Iran's conventional weaponry
but should the regime develop nukes, all the regional states will be facing these new conventional missiles and systems every hour of every day, as the Iranians conclude that no one would dare retaliate against a country that has its own nuclear deterrent."

Iranian military leaders have used the drills as an occasion to threaten the U.S.

"The era of military threats of the United States is past," Major General Hassan Firouzabadi said on Tuesday, accordingto Mehr.

"There's a lot of chatter out there about possible diplomatic breakthroughs with Iran," said Rubin. "And in the corridors of [the State Department], there's hope that the Iranians will somewhere, somehow reach out for Obama's outstretched hand."


They'll reach long enough to bite it...

Iran's continued aggression should be viewed as a sign of things to come, Rubin said.

"It's hard to accuse the Iranians of deceit," he said. "After all, they signal their intentions every day. And these military exercises are that signal."


He's got a point there...
Posted by: Steve White || 11/15/2012 00:00 || Comments || Link || E-Mail|| [361 views] Top|| File under:
Africa North
U.S. commander: Libya attack linked to Qaeda in Maghreb
[Asharq-E] The U.S. military's commander in Africa said on Wednesday some militants involved in the attack in Benghazi that killed the U.S. ambassador to Libya were linked to al Qaeda in the Islamic Maghreb (AQIM).

"There is a growing network of violent extremist organizations and it appears to me very likely that some of the terrorists who participated in the attack in Benghazi have at least some linkages to AQIM," General Carter Ham, head of Africa Command, told reporters in Paris.

"That is not to say that it was AQIM which planned or organized or led the activity but clearly some of the individuals had some linkages," he said.

Ham made the comments ahead of a congressional hearing on Thursday into the events surrounding the Benghazi attacks that killed four Americans including Ambassador Christopher Stevens on September 11.
Posted by: Fred || 11/15/2012 00:00 || Comments || Link || E-Mail|| [484 views] Top|| File under: al-Qaeda in North Africa
Europe
French CEOs: So, we're kinda' drowning over here...
Last spring, despite the many and deep fiscal woes of multiple eurozone countries, France went ahead and decided to just keep skipping merrily in their wide and calamitous wake by electing a whole swath of certifiable Socialists to their national government. Unsurprisingly, French President Francois Hollande proceeded to do what socialists do best: I believe the fashionable term these days is "raise revenue," and I don't mean the sort that happens naturally after enacting measures that encourage competitiveness and economic growth. I mean the other one.

The incoming results are even less surprising. Via Bloomberg Businessweek:


Over the past few weeks, an extraordinary cry of alarm has risen from chief executives who warn that the French economy has gone dangerously off track. In an interview to be published on Nov. 15 in the magazine l'Express, Chief Executive Officer Henri de Castries of financial-services group Axa (CS:FP) warns that France is rapidly losing ground, not only against Germany but against nearly all its European neighbors. "There's a strong risk that in 2013 and 2014, we will fall behind economies such as Spain, Italy, and Britain," de Castries says.

On Nov. 5, veteran corporate chieftain Louis Gallois released a government-commissioned report calling for "shock treatment" to restore French competitiveness. And on Oct. 28, a group of 98 CEOs published an open letter to Hollande that said public-sector spending, which at 56 percent of gross domestic product is the highest in Europe, "is no longer supportable." The letter was signed by the CEOs of virtually every major French company. ...


The problems they're complaining about aren't new. Heavy taxes and social charges required to support high government spending have eroded corporate profitability. In the l'Express interview, de Castries says that on average, the government charges incurred by his company for each employee are more than double the employee's take-home pay. French labor costs are the second-highest in Europe, after Belgium, as companies are burdened with rigid and devilishly complicated work rules. No surprise, then, that operating margins at French companies have shrunk almost 40 percent over the past decade...

The French economy has been stuck at zero percent growth for months, while unemployment has climbed to above 10 percent -- and all signs point to an oncoming recession. Hollande gave himself two years to turn the French economy around, and if this is the direction he's taking it, I can't say I'm placing much hope in his pledge. It's a universal truth (though unfortunately not one that's universally acknowledged) that expanding taxes and an expanding welfare state do not a robust, innovative, and job-creating economy make.

And then... there's this. The cherry on top. The government can't get their stuff together, and so they punish Nutella? ...I can't even talk about this.


First the French government went after the rich. Now it has it in for Nutella.

Despite an outcry in support of the beloved chocolate and hazelnut spread, the Senate passed a measure Wednesday that would triple the tax on palm and some other vegetable oils in the hope of cutting down on obesity.

The "Nutella tax" would affect any foods made with those oils and bring in about €40 million ($51 million).
Most Europeans love Nutella. A much higher cost for it will not be met with glee.
I only know one person on this side of the pond who did not respond to his first taste of Nutella with open astonishment. It's like eating Belgian chocolate truffles, except, y'know, healthy and stuff. Our grocery store carries it in two sizes plus the new Jif copycat version.
Posted by: DarthVader || 11/15/2012 00:00 || Comments || Link || E-Mail|| [794 views] Top|| File under:
-Short Attention Span Theater-
Old Soviet jokes become the new American reality
I have seen the future and ran away.

At first the move to America from the former USSR made me feel as though I had made a jump in time, from the stagnant depraved past into a distant dynamic future.

There was an abundance of commonly available futuristic contraptions, machines, and appliances that made everyday existence easier and more enjoyable. Less obvious but just as exciting was the media's openness: I no longer needed to read between the lines to know what was happening.

Most importantly, there was honesty, dignity, and respect in relations among people.

Today I'm feeling like a time traveler again.

Only this time the productive, honest and self-reliant America is vanishing in the past, as we are quickly approaching the all too familiar future.

It is the future of equal poverty, one-party rule, media mooching, government looting, bureaucratic corruption, rigged elections, underground literature, half-whispered jokes, and the useful habit of looking over your shoulder.

It was nice living in America before it changed the course and followed Obama's direction "Forward," which, according to my compass, is pointing backward.

All of a sudden I find myself playing the role of a comrade from the future, helping my new compatriots to navigate the quagmire ahead of us.

Deprived of free political speech, Soviets had developed a culture of underground political jokes. I used to remember thousands of them.

Here's one of my favorites, dealing with the discrepancy between the official narrative and the everyday reality:

The six contradictions of socialism in the USSR

- There is no unemployment - yet no one is working.
- No one is working - yet the factory quotas are fulfilled.
- The factory quotas are fulfilled - yet the stores have nothing to sell.
- The stores have nothing to sell - yet people's homes are full of stuff.
- People's homes are full of stuff - yet no one is happy.
- No one is happy - yet the voting is always unanimous.

Already in America I discovered that most of my old Soviet jokes didn't work in translation. It wasn't so much the language difference as the fact that Americans had no first-hand knowledge of a totalitarian government, ideological uniformity, and shameless propaganda.

But that is changing. The more America "progresses" back to the Soviet model, the more translatable the old Soviet jokes become.

Let's see how an old Soviet joke can be rewritten into a new American joke.

The six contradictions of socialism in the United States of America

- America is capitalist and greedy - yet half of the population is subsidized.
- Half of the population is subsidized - yet they think they are victims.
- They think they are victims - yet their representatives run the government.
- Their representatives run the government - yet the poor keep getting poorer.
- The poor keep getting poorer - yet they have things that people in other countries only dream about.
- They have things that people in other countries only dream about - yet they want America to be more like those other countries.


Posted by: Au Auric || 11/15/2012 00:00 || Comments || Link || E-Mail|| [505 views] Top|| File under:
Israel-Palestine-Jordan
Syria 'condemns' Israel atrocities in Gaza
[Al Ahram] Syria condemned Israel's "atrocities" in the Gaza Strip where a series of air raids on Wednesday killed the Hamas military chief and at least six other Palestinians, calling for action from the international community
Posted by: Fred || 11/15/2012 00:00 || Comments || Link || E-Mail|| [475 views] Top|| File under: Govt of Syria
Israel okays mobilising reserve troops for Gaza if needed
[Al Ahram] The Israeli cabinet gave preliminary authorisation on Wednesday for the mobilisation of military reserves if required to press an air assault against the

Hamas, always the voice of sweet reason,

-ruled

Gazoo

Strip.

Ministers convened in Jerusalem agreed "to allow the IDF (Israel Defence Forces) to enlist reserve forces in accordance with the need and the authorisation of the defence minister," a statement from Prime Minister Benjamin Netanyahu's office said.
Posted by: Fred || 11/15/2012 00:00 || Comments || Link || E-Mail|| [374 views] Top|| File under: Hamas
India-Pakistan
Violence continues in Karachi as six more killed
[Dawn] Incidents of violence and

assassination

s claimed at least six lives in the city on Wednesday, DawnNews reported.

A man was

rubbed out

in Junejo town of Baloch Colony. Two other men were

rubbed out

in the area of 51-C and Manghopir.

A

holy man

was

rubbed out

in the area of Jamshed quarters. Tension prevailed in the area after his killing and angry protestors forced people to shut their shops.

Earlier today, two people became the victim of indiscriminate firing in the areas of New Bloody Karachi


...formerly the capital of Pakistain, now merely its most important port and financial center. It may be the largest city in the world, with a population of 18 million, most of whom hate each other and many of whom are armed and dangerous...


and Orangi town.

Police busted robbers in the area of Quiadabad. Two robbers were killed and two

coppers

received bullet injuries during exchange of fire.

Meanwhile east zone police of the city set to sit in solemn silence in a dull, dark dock, in a pestilential prison with a life-long lock
Drop the rod and step away witcher hands up!
91 suspected criminals in the last 24 hours. 27 pistols, three repeaters, stolen

cycle of violence

s and drugs were recovered from them, the police sources said.

Prime Minister's concern

Addressing a session of federal cabinet on Wednesday, Prime Minister Raja Pervez Ashraf said that the wave of violence in

Bloody Karachi

was an issue of concern.

He said that

cut-thoat

elements wanted to exploit the sectarian issue in the city.

PM Ashraf said that the issue of terrorism was a threat to national security.

He advised the people to report any suspected activity to the law enforcement agencies.

The prime minister advised the provincial governments to enhance the security during the month of Muharram.

Earlier, the Muttahida Qaumi Movement


...English: United National Movement, generally known as MQM, is the 3rd largest political party and the largest secular political party in Pakistain with particular strength in Sindh. From 1992 to 1999, the MQM was the target of the Pak Army's Operation Cleanup leaving thousands of urdu speaking civilians dead...


(MQM) and the Awami National Party (ANP) boycotted the Senate session on Tuesday protesting against the rising violence in

Bloody Karachi

.

Posted by: Fred || 11/15/2012 00:00 || Comments || Link || E-Mail|| [633 views] Top|| File under:
Home Front: WoT
Terrorism & the electric power distribution system
A report issued today by the National Academy of Sciences warns of the vulnerability of the USA's electrical power grid to being blacked out for weeks or months due to terrorist attack. The risk has been known to the industry for years.


If years is defined as a period of several decades, then yes.

A prolonged widespread power outage could cause thousands of death from cold or heat,


Not to mention hunger, thirst, deprivation and disease, but do go on.

and hundreds of billions of dollars in damage to the economy.

Of particular concern are certain large high-voltage transformers [HVT] that increase the voltage of electricity to levels suited for bulk transmission and then reduce voltage for distribution to customers. These must be custom-built, most are made abroad, and replacing a single one can take many months.
Some of the recommendations:
develop & stockpile a family of easily transported HVTs


take steps to reduce system vulnerability & speed restoration


give incentives to utilities & transmission operator to do the above


invest in basic technology in power delivery


develop a national inventory of portable generating equipment for critical loads during extended outages
Of course, the risk to hospitals of putting their emergency generators and fuel supplies in flood-prone areas has also been known for years, and very little has been done about that.
Posted by: Anguper Hupomosing9418 || 11/15/2012 00:00 || Comments || Link || E-Mail|| [599 views] Top|| File under:
Great White North
Toronto war memorial defaced in 'hate crime'
Toronto Police are calling the vandalism of a west-end war memorial "a hate crime."

A woman walking Sunday night by the sculpture in Coronation Park -- at the foot of Strachan Ave. and Lakeshore Blvd. W. -- called police after noticing someone had taken a black marker and written "Canada will burn; Praise Allah" on the memorial.

"This is an identifiable group," Det. Anthony Williams told

news hound

s at the scene Monday. "The veterans should be respected. That's a total disrespect for our sworn members and military members who have made the ultimate sacrifice."

At the Remembrance Day ceremony at Old City Hall Sunday morning, anti-war protesters were heard chanting during the two minutes of silence.

Williams said he couldn't speculate whether the vandalism was protest-related.

"I can't speculate as to what their motivation is, but if they did this on Nov. 10 or 11 ... someone is looking for an opportunity to draw attention to themselves," he said.

City cleaners scrubbed the black letters off the memorial.

Mischief and vandalism charges could be likely, Williams said, but there "are provisions for higher penalties when they are designated as a hate crime."

Officers were also investigating a sign at a lifeguard's post near the memorial, which had "Holy Jihad" written in black marker, to determine if there was any connection with the vandalism found on the memorial.
Posted by: trailing wife || 11/15/2012 00:00 || Comments || Link || E-Mail|| [485 views] Top|| File under:
Israel-Palestine-Jordan
Palestinians urge UN Security Council action over Israel strikes
[Al Ahram] The Paleostinian Authority on Wednesday urged the U.N. Security Council to take a stand on Israel's latest offensive in the

Gazoo

Strip, which it said in a letter to the council amounted to illegal criminal actions

"This escalation, which continues at this moment, demands the attention of the international community, including the Security Council, with the aim of averting the further deterioration and destabilization of the situation on the ground and the fueling by Israel of yet another deadly cycle of violence and bloodshed," said Paleostinian envoy Riyad Mansour.

In a letter to Indian U.N. Ambassador Hardeep Singh Puri, president of the 15-nation council this month, Mansour added that "a direct message must be sent to Israel to cease its military campaign against the Paleostinian people under its occupation, including the cessation of extrajudicial killing."

Israel launched a major offensive against Paleostinian

cut-throats

in

Gazoo

on Wednesday, killing the military commander of

Hamas, always the voice of sweet reason,

in an air strike and threatening an invasion of the enclave that the Islamist group vowed would "open the gates of hell™".
Posted by: Fred || 11/15/2012 00:00 || Comments || Link || E-Mail|| [468 views] Top|| File under: Palestinian Authority
India-Pakistan
State committed to protect Karachi: Zardari
[Dawn]
President Asif Ali Ten Percent Zardari


... husband of the late Benazir Bhutto, who has been singularly lacking in curiosity about who done her in ...


said on Wednesday that deterioration of law and order situation in Bloody Karachi


...formerly the capital of Pakistain, now merely its most important port and financial center. It may be the largest city in the world, with a population of 18 million, most of whom hate each other and many of whom are armed and dangerous...


was not the failure of the state, DawnNews reported.

"Enemies of the state want to destabilise state's effort in the war against terrorism through deterioration of law and order situation in

Bloody Karachi

," the president said.

He said that if any ill-intender thinks that they could dent government's commitment against terrorism, they are mistaken.

President Zardari said that the next general elections would be held in time. Adding that, he said that future policies will have to be made in consultation with all the stakeholders.

Earlier today, Prime Minister Raja Pervez Ashraf also expressed his concern over the situation of the city. He advised the provincial governments to enhance the security during the month of Muharram.

The responses of the president and the prime minister came after the allied partners of the coalition government --the MQM and the ANP-- boycotted the Senate session on Tuesday protesting against the rising violence in

Bloody Karachi

.

After a heated debate in upper house on Tuesday, the ANP demanded immediate military operation in

Bloody Karachi

while the MQM demanded imposition of emergency in the city.

Posted by: Fred || 11/15/2012 00:00 || Comments || Link || E-Mail|| [418 views] Top|| File under: Govt of Pakistan
Home Front: WoT
Dear Israel, My President Is Busy
By THOMAS L. FRIEDMAN


He's the one who raised a kefuffle some years back by endlessly pushing an entire peace in the Middle East campaign based on one of the Saudi princes not saying no to something Mr. Friedman mentioned in passing at a dinner party, demanding that Israel give up territory to purchase the possibility that the Saudis might talk with them about it.

ISRAELI friends have been asking me whether a re-elected

President B.O.

will take

Dire Revenge™

on Prime Minister Bibi Netanyahu for the way he and Sheldon Adelson, his foolhardy financier, openly backed Willard Mitt Romney


...former governor of Massachussetts, 2012 Publican nominee for president. He is the son of the former governor of Michigan, George Romney, who himself ran for president after saving American Motors from failure, though not permanently. Romney has a record as a successful businessman, heading Bain Capital, and he rescued the 2002 Winter Olympics from the midst of bribery and mismanagement scandals. More to the point, he isn't President B.O, though this was not enough to win the election...


. My answer to Israelis is this: You should be so lucky.

You should be so lucky that the president feels he has the time, energy and political capital to spend wrestling with Bibi to forge a peace between Israelis and Paleostinians. I don't see it anytime soon. Obama has his marching orders from the American people: Focus on Bethlehem, Pennsylvania, not on Bethlehem, Paleostine, and focus on getting us out of quagmires (Afghanistan) not into them (Syria). No, my Israeli friends, it's much worse than you think: You're home alone.


At which thought Bibi heaved a sigh of relief, and went to gird the loins of his generals.

Of course, no one here will tell you that. To the contrary, there will surely be a new secretary of state


Possibly the soon-to-be-former Senator John F. Kerry, or the execrable Susan Rice...

visiting you next year with the umpteenth road map for "confidence-building measures" between Israelis and Paleostinians. He or she may even tell you that "this is the year of decision." Be careful. We've been there before. If you Google


...contributed $814,540 to the 2008 Obama campaign...


"Year of decision in the Middle East," you'll get more than 100,000,000 links.


Which has, in fact, been Bibi's argument for waiting for an actual negotiating partner willing to negotiate.

So my best advice to Israelis is: Focus on your own election -- on Jan. 22 -- not ours. I find it very sad that in a country with so much human talent, the Israeli center and left still can't agree on a national figure who could run against Netanyahu and his thuggish partner, Foreign Minister Avigdor Lieberman -- a man whose commitment to democracy is closer to Vladimir Putin

...Second President of the Russian Federation and the first to remain sober. Because of constitutionally mandated term limits he is the current Prime Minister of Russia. His sock puppet, Dmitry Medvedev, was installed in the 2008 presidential elections. Putin is credited with bringing political stability and re-establishing something like the rule of law. During his eight years in office Russia's economy bounced back from crisis, seeing GDP increase, poverty decrease and average monthly salaries increase. During his presidency Putin passed into law a series of fundamental reforms, including a flat income tax of 13%, a reduced profits tax, and new land and legal codes. Under Putin, a new group of business magnates controlling significant swathes of Russia's economy has emerged, all of whom have close personal ties to Putin. The old bunch, without close personal ties to Putin, are in jail or in exile...
's than Thomas Jefferson's.


It is odd, indeed. Perhaps that's because Bibi is the best they've got, and not even the left-wing Labourites you so love trust their own to get the job done.

Don't count on America to ride to the rescue. It has to start with you.

My president is busy.


Finally! All those golf courses need to be attended to, you know.
Posted by: trailing wife || 11/15/2012 00:00 || Comments || Link || E-Mail|| [506 views] Top|| File under:
Israel-Palestine-Jordan
Gazooks go missile crazy
Terrorists from the Gaza Strip renewed their rocket-fire on southern Israel following the beginning of Operation Pillar of Defense Wednesday night, which struck terrorist targets in the Palestinian enclave.

The Iron Dome rocket defense system intercepted 25 rockets, most of which were Grad rockets launched toward Beersheba. According to Police, a total of 83 projectiles were fired during the course of the evening.

Six rockets landed near Beersheba, one causing damage, and Channel 2 reported that for the first time, a rocket was fired toward Dimona, home to Israel's nuclear reactor. One rocket struck a house in Ashdod, and another damaged electric infrastructure in Eshkol.

MDA on Wednesday treated a total of 16 people for injury or shock after a bevy of rockets fired from the Gaza Strip struck Israeli territory. According to MDA, two people were lightly injured in Beersheba, one from shattered glass and the other from falling down the stairs. Fourteen more were treated for shock as well, 12 in Beersheba and two in Sderot.

Defense Minister Ehud Barak said that IDF operations wiped out most of the long-range Fajr rockets, which have the capability of reaching the center of the country and Tel Aviv.
Posted by: Steve White || 11/15/2012 00:00 || Comments || Link || E-Mail|| [691 views] Top|| File under:
Bangladesh
Jamaat mayhem again in Dec?
[Bangla Daily Star] Jamaat-e-Islami
...The Islamic Society, founded in 1941 in Lahore by Maulana Sayyid Abul Ala Maududi, aka The Great Apostosizer. The Jamaat opposed the independence of Bangladesh but has operated an independent branch there since 1975. It maintains close ties with international Mohammedan groups such as the Moslem Brotherhood. the Taliban, and al-Qaeda. The Jamaat's objectives are the establishment of a pure Islamic state, governed by Sharia law. It is distinguished by its xenophobia, and its opposition to Westernization, capitalism, socialism, secularism, and liberalist social mores...
and Islami Chhatra Shibir


... the student wing of the Jamaat-e-Islami Bangladesh...


are likely to intensify violent activities across the country in December as they think the international crimes tribunals would deliver verdicts against a few Jamaat leaders then, sources said.

According to sources, including intelligence agency personnel, Jamaat-Shibir men would disengage from their violent activities seen in the last couple of weeks and reengage more fiercely in December to hinder the war crimes trials.

Meanwhile,


...back at the wrecked scow, a single surviver held tightly to the smashed prow...


the authorities concerned have seized a huge amount of funds from different middle-eastern countries, which, the intelligence agencies believe was brought in to pay for the hindrance of the war crimes trials through destabilising law and order.

One source even claimed that the amount was around Tk 100 crore.

The intelligence agencies have been gathering information about Jamaat and pro-Jamaat student body Shibir's next course of action. They were interrogating the placed in durance vile
Please don't kill me!
Jamaat-Shibir leaders and workers, sources said.

Sources in the intelligence and other law enforcement agencies said jugged
Please don't kill me!
Jamaat-Shibir men told them that they had been attacking police and resorting to violence following instructions from their high-ups.

The intelligence agencies were trying to identify those "high-ups", added the sources.

Posted by: Fred || 11/15/2012 00:00 || Comments || Link || E-Mail|| [358 views] Top|| File under: Jamaat-e-Islami
Arabia
MPs demand to issue explicit attitude towards US drones
[Yemen Post] Yemeni members of parliament have demanded the ministers of defense and interiors to attend to the House of Representative in order to discuss US attacks of unmanned drones on Yemeni areas.

Ali Al-Ansi, a member of the Islah party, demanded the parliament presidency on a Monday session to set a day to discuss the US drone attacks.

Mohammad al-Hazmi, a representative of the Islah party, urged the parliament to have a bold attitude towards the violations of US drones of Yemeni soils, stressing that innocent Yemeni civilians were mistakenly killed.

Sadeq Al-Basha, of the General People Congress, had strongly criticized the attitude of the Yemeni government toward the drone strikes, affirming that extrajudicial killing is prohibited in all laws and legislations.Tribal leaders had complained unmanned drones repeatedly kill civilians in different governorates of Yemen, pointing out that US drones fly over some areas and they raise fears among population. Many Al-Qaeda Islamic fascisti including

big shot

s have been targeted by US drones in Yemeni southern and southeastern regions in the past months. However,


a lie repeated often enough remains a lie...


US drones sometimes miss its target and kill civilians.

A US drone killed a suspected Al-Qaeda target in the Sanhan district southeast of Yemen's capital Sana'a last week.

Tribal sources affirmed that a US drone destroyed a car near the village killing a suspected Al-Qaeda operative and injuring another suspected

bully boy

.The killed was identified as Adnan Al-Qadi and the injured was taken to hospital, they continued.


Posted by: Fred || 11/15/2012 00:00 || Comments || Link || E-Mail|| [1328 views] Top|| File under: al-Qaeda in Arabia
India-Pakistan
Twin blasts in Kurram Agency injure five
[Dawn] Twin road side blasts in upper Kurram tribal region on Wednesday

maimed

five civilians, officials told Dawn.com.

Tribesmen travelling on foot were hit by the improvised

bomb

s (IED) planted on the roadside in Kurram tribal agency, said an official, adding that three of the people

were maimed

in Spina Shaga area while two

were maimed

in Pewar Tangi area of upper Kurram agency.

The injured, who were shifted to Agency Headquarters Hospital Parachinar, were stated to be stable according to the hospital sources.

Kurram agency, which is close to the Pakistain-Afghanistan border, is one of the seven regions in Pakistain's Federally Administered Tribal Areas (FATA), governed by tribal laws. An

Death Eater

insurgency led by the Pak Taliban plagues the region while the area is known to be infested with

Death Eater

s, including the al Qaeda, Taliban and several other armed

Death Eater

organizations.

Posted by: Fred || 11/15/2012 00:00 || Comments || Link || E-Mail|| [650 views] Top|| File under: TTP
Miscreants trying to create sectarian strife in Karachi: PM
[Dawn] Prime Minister Raja Pervez Ashraf on Wednesday expressed serious concern over the situation in Bloody Karachi


...formerly the capital of Pakistain, now merely its most important port and financial center. It may be the largest city in the world, with a population of 18 million, most of whom hate each other and many of whom are armed and dangerous...


and said that

myrmidon

s were trying to create sectarian strife in the ongoing spate of violence.

"We are all mindful of the fact that extremism, militancy, intolerance, sectarian violence and terrorism, all put together have posed a serious threat and challenge to our

illusory sovereignty

, security and national cohesion," he added.

"As a nation, we have to thwart the designs of the

gunnies

and the government would play its part in eliminating these elements," the prime minister said during the federal cabinet meeting held under his chairmanship.

The prime minister said keeping in mind the sanctity of the Holy month of Moharrum-ul-Haraam, he has directed law enforcement agencies of all the provinces to further beef up security arrangements to maintain peace and harmony.

He said that the federal government would extend all possible assistance to the provincial governments and all possible measures will be taken for improvement in the law and order situation in

Bloody Karachi

.

The prime minister requested that the people of

Bloody Karachi

to keep an eye on suspicious activities of

myrmidon

s and inform authorities about any such activity.

He also urged the Ulema and religious scholars to play their role in bringing peace to the city.

Posted by: Fred || 11/15/2012 00:00 || Comments || Link || E-Mail|| [373 views] Top|| File under: Govt of Pakistan
Five militants killed as forces destroy hideouts in South Waziristan
[Dawn] At least five

gunnies

were killed and several

bad boy

hideouts destroyed Wednesday in a military operation by Pak security forces in South
Wazoo tribal region, officials said.

Gunship helicopters pounded several

bad boy

hideouts of the banned Tehrik-e-Taliban Pakistain (TTP) in Sanzela village, located east of South Waziristan's main town of Wana. Sources said several bunkers and compounds in use by

gunnies

were destroyed.

Six suspected

gunnies

were also reported to be injured in the operation.

Military sources said the operation commenced at first light of day and was carried out through the evening.

South Waziristan is one of seven regions in Pakistain's Federally Administered Tribal Areas (FATA), governed by tribal laws. An

myrmidon

insurgency led by the Pak Taliban (TTP) plagues the region, which is close to the porous Pak-Afghan border, while the area is known to be infested with

bad boy

s, including the al Qaeda, the Taliban and several other armed

myrmidon

organizations.

Posted by: Fred || 11/15/2012 00:00 || Comments || Link || E-Mail|| [578 views] Top|| File under: TTP
Israel-Palestine-Jordan
IAF strike kills Hamas military chief Jabari
Followup and more details in this JPost account.

The IAF struck and killed Hamas armed wing Izzadin Kassam Brigades commander Ahmed Jabari in central Gaza on Wednesday. The strike marked the beginning of Operation Pillar of Defense to target Hamas and Islamic Jihad terror organizations in Gaza, IDF spokesman Yoav Mordechai announced.

Jabari was killed when an IAF missile struck the car he was traveling in, in the central Strip. One other person was killed in the attack.

Following the assassination, the IAF struck over 20 underground rocket launchers belonging to Hamas and Islamic Jihad. The airstrikes targeted long-range rockets in the possession of terror organizations, such as the Fajr-5 and other rockets that are capable of striking Tel Aviv from Gaza. Palestinian sources said that six Gazans were killed in the IDF strikes.


Fajr-5: say, isn't that an Iranian brand?

The IDF said it believes it has eliminated the majority of the long-range threat.

"The first aim of this operation is to bring back quiet to southern Israel, and the second target is to strike at terror organizations," Mordechai said. "The homefront must brace itself resiliently," he added, describing Jabari as a man with "a lot of blood on his hands."

The IDF says Jabari carried out and ordered numerous terror attacks against Israel, including the abduction of Israeli soldier Gilad Schalit and the firing of hundreds of rockets in recent years.


Perhaps his mother loved him...

He was dedicated in the womb to the goddess Kali. He never belonged to his mother to love.

Mordechai added that Gaza is a "forward Iranian base," adding that the latest campaign of air strikes targeted most of the long-range offensive capabilities in the hands of Hamas and Islamic Jihad. He added that columns of smoke were visible around Gaza.

The majority of the Gaza weapons storage sites targeted by the IAF were located in civilian residential buildings, the IDF confirmed. "This is further evidence of the pattern of Hamas to use the population in Gaza as human shields," the IDF stressed.


Typical Paleo behavior, in other words...

Ten people including three children were killed by Israeli strikes on Wednesday, according to the Gazan health ministry. About 40 were wounded. Among the dead were an 11-month-old baby and a woman pregnant with twins.

The IDF has urged civilians to pay attention to instructions from the Home Front Command in light of the developments.

In response to the attacks, Hamas said that "the occupation has opened the gates of hell™."


As you say. Git along lil Gazan dogie, git along through that gate!

Senior Hamas official Izzat al-Rishq said the assassination will not "break the will of our people, nor weaken our resistance," Al Ahram reported.


Having all your weapons blow up literally under your feet may impact that. And if not, at least you will have neither weapons nor feet.

Al-Rishq made the comments on his Facebook site, adding that Prime Minister Binyamin Netanyahu is using the "war crime" to boost his chances of reelection, but that it could "cost him his political future."

Wednesday's violence came after a four-day rocket barrage which began Saturday appeared to have come to an end on Tuesday evening. The hostilities saw over 100 rockets fired from the Gaza Strip into Israel and Israeli retaliatory strikes which killed six Palestinians. Both Israel and Hamas sent signals to each other via Egypt that they would hold their fire unless attacked, after five days of mounting violence.
Posted by: Steve White || 11/15/2012 00:00 || Comments || Link || E-Mail|| [565 views] Top|| File under:
-Obits-
Falklands governor Sir Rex Hunt dies
Falklands veteran Simon Weston: "I think Falkland Islanders will be very saddened to hear about the passing of one of their keen supporters"

Sir Rex Hunt, who was governor of the Falkland Islands during the Argentine invasion in 1982 which triggered the Falklands War, has died aged 86.

A statement said Sir Rex, who had retired to Stockton on Tees, died in hospital on Sunday night.
Posted by: Au Auric || 11/15/2012 00:00 || Comments || Link || E-Mail|| [389 views] Top|| File under:
India-Pakistan
Five TTP-linked terrorists arrested, claims Punjab police
[Dawn] Police on Wednesday claimed to have cooled for a few years
Please don't kill me!
five

hard boyz

of banned outfit Tehrik-e-Taliban Pakistain (TTP) allegedly involved in terrorism activities in Punjab province.

Addressing a news conference here at the Police Club, Inspector General of Punjab Police Haji Habibur Rehman said that the

myrmidon

s belonging to North
Wazoo's Miranshah
... headquarters of al-Qaeda in Pakistain and likely location of Ayman al-Zawahiri. The Haqqani network has established a ministate in centered on the town with courts, tax offices and lots of madrassas...
area were arrested in a joint operation by the Crime Investigation Agency (CIA) Police Multan and Makhdoom Rasheed Police.

He said that the

hard boyz

were involved in several crimes including a bank robbery in Green Town area, an attack on Babu Sabu checkpost, an attack on District Police Officer (DPO) Dera Ismail Khan


... the Pearl of Pashtunistan ...


office, the murder of constable in DI Khan and multiple attacks on members of the Shia sect.

The outlaws were arrested on information obtained through five criminals earlier arrested by Khyber-Pakhtunkhwa


... formerly NWFP, still Terrorism Central...


police, he said, added that they had planned to carry out terrorism activities during the month of Moharram.

Posted by: Fred || 11/15/2012 00:00 || Comments || Link || E-Mail|| [610 views] Top|| File under: TTP
Africa North
Brotherhood's party condemns Israeli attack on Gaza, demands world react
[Al Ahram] The Freedom and Justice Party (FJP) has issued a statement condemning the Israeli attack on

Gazoo

Wednesday that resulted in the death of at least seven Paleostinians, including

Hamas, always the voice of sweet reason,

leading figure Ahmed Al-Jaabari.
"The Freedom and Justice Party condemns the Israeli

liquidation

operation targeting late commander Ahmed Al-Jaabari on Wednesday by the IDF (Israeli army). It is a crime that needs a quick Arab and international move to stop the massacres against the besieged Paleostinian people," the political arm of the

Moslem Brüderbund

group said in its statement, presenting its condolences to Hamas and its

Death Eater

branch, the Ezzedine Al-Qassam Brigades.

Saad El-Katatni, the FJP's leader, posted on his Twitter account that the Israeli attack on

Gazoo

means that Israel has not yet realised that Egypt has changed and that the Egyptian people who revolted against injustice will not accept the aggression against

Gazoo

.

In statements to Al-Jazeera

... an Arab news network headquartered in Qatar, notorious for carrying al-Qaeda press releases. The name means the Peninsula, as in the Arabian Peninsula. In recent years it has settled in to become slightly less biased than MSNBC, in about the same category as BBC or CBS...
TV channel, Essam El-Erian, a leading member of the

Moslem Brüderbund

and deputy president of the FJP, demanded Egypt summon the Egyptian ambassador to Israel for talks in Cairo and that the Arab League


...an organization of Arabic-speaking states with 22 member countries and four observers. The League tries to achieve Arab consensus on issues, which usually leaves them doing nothing but a bit of grimacing and mustache cursing...


hold an emergency meeting.

Posted by: Fred || 11/15/2012 00:00 || Comments || Link || E-Mail|| [367 views] Top|| File under: Muslim Brotherhood
Britain
Radical Islamist cleric Abu Qatada freed from UK jail
Lunatic

holy man

Abu Qatada was freed from prison on Tuesday after a UK court ruled he cannot be deported from

Britannia

to Jordan to face terrorism charges. Qatada has been dubbed the late Osama bin Laden's


... who is no more...


right-hand man in Europe.

British authorities reluctantly released terror suspect Abu Qatada on bail Tuesday after judges ruled that the radical

holy man

dubbed Osama bin Laden's right-hand man in Europe should not be extradited to Jordan.

Heavily bearded and wearing a black cap, the Islamist preacher smiled slightly as he was driven out of the high-security Long Lartin prison in central England in the back of a black minibus.

Several hours later, a small group of protesters gathered outside Abu Qatada's house in northwest London and

rolled their eyes, jumped up and down, and hollered poorly rhymed slogans real loud

calling for his deportation, as the father-of-five arrived at his modest terraced home.

The court ruling on Monday was a severe blow for the British government, which has kept the preacher

in jug

for most of the last 10 years and repeatedly tried to send him to Jordan.

"I am completely fed up with the fact that this man is still

on the lam

in our country. We believe he is a threat to our country," Prime Minister
David Cameron
... has stated that he is certainly a big Thatcher fan, but I don't know whether that makes me a Thatcherite, which means he's not. Since he is not deeply ideological he lacks core principles and is easily led. He has been described as certainly not a Pitt, Elder or Younger, but he does wear a nice suit so maybe he's Beau Brummel ...
said during a visit to Rome.

"We have moved heaven and earth to try and comply with every single dot and comma of every single convention to get him out of the country."

Abu Qatada was convicted in absentia in Jordan in 1998 for involvement in terror attacks, but British judges accepted his argument that evidence obtained by torture might be used against him in a retrial.

The preacher, a Jordanian of Paleostinian origin who is in his early 50s, will be under a curfew 16 hours a day but can leave his home between 8:00 am and 4:00 pm.

He will have to wear an electronic tag and restrictions will be placed on who he meets.

The handful of protesters outside the preacher's house brandished a "Get Rid of Abu Qatada" banner.

"He shouldn't be here. He was supposed to be deported to Jordan. It's a disgrace," said Jackie Chaunt, 50.


The European Court of Human Rights had ruled earlier this year that Abu Qatada could not be deported while there was a "real risk that evidence obtained by torture will be used against him" in a possible retrial.

Home Secretary Theresa May ordered Abu Qatada's extradition anyway after she was given assurances by Jordan that he would be treated fairly.

But the Special Immigration Appeals Commission -- a semi-secret panel of British judges that deals with national security matters -- ruled in Qatada's favour.

They said statements from Abu Qatada's former co-defendants Al-Hamasher and Abu Hawsher may have been obtained by torture and created a risk that any trial would be unfair.

The

holy man

, whose real name is Omar Mohammed Othman, arrived in

Britannia

in 1993 claiming asylum and has been a thorn in the side of successive British governments.

Videos of his sermons were found in the Hamburg flat used by some of the hijackers involved in the September 11, 2001 attacks. He has also defended the killing of Jews and attacks on Americans.

A Spanish judge once branded him the right-hand man of late Al-Qaeda leader Osama bin Laden in Europe, although Abu Qatada denies ever having met bin Laden.



Britannia

initially jugged
Drop the gat, Rocky, or you're a dead 'un!
him in 2002 under anti-terror laws imposed in the wake of 9/11 but he was released under house arrest.

London first ordered his deportation in 2005 and his appeal against that order was rejected in 2009. May then signed a fresh deportation order and Abu Qatada appealed to the European court.

He was briefly freed on bail earlier this year but then re-locked away
Youse'll never take me alive coppers!... [BANG!]... Ow!... I quit!
In October

Britannia

extradited another radical Islamist preacher, Abu Hamza, and four other terror suspects to the United States.

This article starring:
Abu Qatada
Omar Mohammed Othman
Posted by: trailing wife || 11/15/2012 00:00 || Comments || Link || E-Mail|| [377 views] Top|| File under:
Arabia
JMP spokesman: Saleh must abandon politics
[Yemen Post] A

front man

of the Joint Meeting Parties (the JMP) has stressed that the JMP has a firm stance towards Saleh's abandonment of politics, pointing out that Saleh was granted the immunity in return for giving up politics.

Naif Al-Qanis said the states that adopted the GCC-drawn power transfer deal verbally pledged to force Saleh to give up politics, indicating that the JMP is surprised as they have not fulfill their promises.

Al-Qanis revealed that the JMP will meet with the UN Envoy to Yemen Jamal Benomar to discuss the preparations for the national dialogue conference.

He spelt out that they will present Benomar several proposals to pave the way for the dialogue, pointing out that among these proposals are forcing Saleh to throw out politics, ending the division of the army and issuance of the transitional justice law.

He further singled out that the JMP accepted granting Saleh immunity to avoid any conflicts.

The JMP is frequently charge Saleh with intervention in tasks of the interim government and seeking to disrupt its performances.

Yemeni senior politicians including Secretary General of the Yemeni Socialist Party Yaseen Saeed Noaman and Secretary General of the Nasserist Unionist People's Organization Sultan al-Atwani demanded Salehto leave Yemen.

Saleh, who ruled Yemen for 33 years, stepped down in November under a power-transfer deal that was brokered by the GCC and backed by the West after the unrest.

Benomar arrived in Sana'a on Monday nights in an attempt to persuade Yemeni factions to take part in dialogue conference that is set to be held in late November.
Posted by: Fred || 11/15/2012 00:00 || Comments || Link || E-Mail|| [386 views] Top|| File under: Arab Spring
Africa North
Morsi could discredit Muslim Brotherhood rule
By Daniel Pipes and Cynthia Farahat

Earlier this year, most analysts in Egypt assessed Field Marshal Hussein Tantawi to be the key figure in that country's politics and President Mohamed Morsi to be a lightweight. Mr. Morsi fired Field Marshal Tantawi on Aug. 12. This matters because Field Marshal Tantawi would have kept the country out of Islamist hands, while Mr. Morsi is speedily moving the country in the direction of applying Islamic law. If Mr. Morsi succeeds at this, the result will have major negative implications for America's standing in the region.

How did this happen?

Field Marshal Tantawi, then the effective ruler of Egypt, had handpicked Mr. Morsi for president, seeing him as the safest option, someone who could be manipulated or (if necessary) replaced. Toward this end, Field Marshal Tantawi instructed the Supreme Constitutional Court (SCC) to approve Mr. Morsi as a candidate despite his arrest on Jan. 27, 2011, for "treason and espionage," despite his time in prison, and despite the SCC having excluded other imprisoned

Moslem Brüderbund

candidates, especially the rich, charismatic and visionary Khairat El-Shater. Field Marshal Tantawi wanted the obscure, inelegant and epileptic Mr. Morsi to run for president because Mr. Shater was too dangerous and another

Moslem Brüderbund

candidate, Abdel Moneim Aboul Fettouh, was too popular.

Sometime after Mr. Morsi became president on June 30, Field Marshal Tantawi openly signaled his intent to overthrow him via a mass demonstration to take place on Aug. 24. His mouthpiece, Tawfik Okasha, openly encouraged a military coup against Mr. Morsi. But Mr. Morsi acted first and took several steps on Aug. 12: He annulled the constitutional declaration limiting his power, dismissed Field Marshal Tantawi and replaced him with Abdel Fattah al-Sissi, head of military intelligence.

Mr. Morsi, in brief, pre-empted the impending military coup d'etat against him. Tarek al-Zomor, a leading jihadi and Morsi supporter, admitted that "choosing Sissi to replace Tantawi was to stop a coup," publicly acknowledging Mr. Morsi's urgent need to act before Aug. 24. Hamdi Kandil, one of Egypt's most prominent journalists, rightly characterized Mr. Morsi's act as "a civilian coup."

How did Mr. Morsi pull it off? How did the lamb slaughter the butcher? Why did so many analysts not see this coming?

They missed one hidden factor:

Moslem Brüderbund

-oriented military officers turn out to have been far more numerous and powerful than previously realized. They knew about the Aug. 24 plot and helped Mr. Morsi beat it. If it was long apparent that some officers had a sympathetic outlook toward the Brotherhood, the extent of their network has only just come out in the three months since the coup.

For example, we now know that Maj. Gen. Abbas Mekheimar, the army officer assigned to oversee the purge of officers with

Moslem Brüderbund

or other Islamist affiliations, himself is aligned with the

Moslem Brüderbund

or perhaps a member of it. As for Mr. Sissi, while the

Moslem Brüderbund

denies his direct membership, one of its leaders says he belongs to its informal "family" -- which makes sense, seeing that high-ranking public figures best advance its agenda when not formal members. His position as head of military intelligence gave him access to information about Field Marshal Tantawi's planned Aug. 24 coup. Historian Ali Al-Ashmawi found that Mr. Sissi tracked military officials loyal to Field Marshal Tantawi and had them discharged

In retrospect, this network should not be a great surprise, for it has a precedent: The

Moslem Brüderbund

infiltrated the military in the 1940s, standing behind the Free Officers movement that overthrew King Farouq in 1952. After having been shut out in the period 1954 through 1974, the

Moslem Brüderbund

then rebuilt its network of officers in ways invisible and unknown to outside observers, including ourselves. One top

Moslem Brüderbund

figure, Tharwat al-Kharabawi, now acknowledges that some of the organization's members "became high-ranking leaders in the military."

Where does this leave matters? Field Marshal Tantawi and company are safely pensioned off, and (unlike Hosni Mubarak


...The former President-for-Life of Egypt, dumped by popular demand in early 2011...


) are not going to jail. Mr. Sissi's military has retreated to roughly the same position that Field Marshal Tantawi's military occupied before Mr. Mubarak's overthrow in February 2011 -- which is to say it is allied with the president and following his leadership without being fully subordinate to him. It retains control over its own budget, its promotions and dismissals, and its economic empire. But the military leadership lost the direct political power that it enjoyed in 2011-12.

Mr. Morsi's future is far from assured. Not only does he face competing factions of Islamists, but Egypt faces a terrible economic crisis. Mr. Morsi's power today unquestionably brings major short-term benefits for him and the

Moslem Brüderbund

, but in the long term, it likely will discredit the organization's rule.

In short, following 30 years of stasis under Mr. Mubarak, Egypt's political drama has just begun.

Daniel Pipes (DanielPipes.org) is president of the Middle East Forum, where Cynthia Farahat is an associate fellow.
Posted by: trailing wife || 11/15/2012 00:00 || Comments || Link || E-Mail|| [393 views] Top|| File under: Muslim Brotherhood
Bangladesh
Religion-Based Politics: It created problem already
[Bangla Daily Star] Prime Minister Sheikh Hasina

...Bangla dynastic politician and current Prime Minister of Bangladesh. She has been the President of the Bangla Awami League since 1981. She is the eldest of five children of Sheikh Mujibur Rahman, the founding father of Bangladesh. Her party defeated the BNP-led Four-Party Alliance in the 2008 parliamentary elections. She has once before held the office, from 1996 to 2001, when she was defeated in a landslide...
said in parliament yesterday that religion-based politics had already created a political problem in the country.

"It is only natural that the seed of communalism embedded in religious fanaticism will raise its ugly head," Hasina said in a scripted reply in the House.

She said her government would not spare anyone who was involved in the heinous attacks on Buddhist temples and homes in Cox's Bazar and Chittagong.

"A total of 270 people were incarcerated
Youse'll never take me alive coppers!... [BANG!]... Ow!... I quit!
after 19 cases were filed with different

cop shoppe

s in Cox's Bazar and Chittagong in connection with the destruction of Buddhist temples and homes," said Hasina, who is the leader of the House.

The government acted quickly after the brutal attacks on the Buddhist temples and houses at Ramu, Ukhia and other places on September 29 and the following day.

Hasina, president of the ruling Awami League, said her party had always believed in a secular and non-communal political philosophy since its inception, and her government would not tolerate any activities that would destroy communal harmony.

She said work was underway to rebuild the damaged Buddhist temples and monasteries under the supervision of the army.

Posted by: Fred || 11/15/2012 00:00 || Comments || Link || E-Mail|| [419 views] Top|| File under: Jamaat-e-Islami
India-Pakistan
Had directed ISI to close political cell: Musharraf
[Dawn] Pakistain's intelligence agencies were told by former President
Pervez Perv Musharraf


... former dictator of Pakistain, who was less dictatorial and corrupt than any Pak civilian government to date ...


to "stay away" from politics and stop their interference in the country's political affairs, the former president said in an interview.

Former President and Chief of Army Staff General (Retd) Pervez Musharraf told the BBC that he had directed then Inter-Services Intelligence (ISI) chief Lt-Gen Ashfaq Pervez Kayani


... four star general, current Chief of Army Staff of the Mighty Pak Army. Kayani is the former Director General of ISI...


-- who is now the current Army chief -- that his institution's interference in politics should end.

However,


nothing needs reforming like other people's bad habits...


Musharraf added that the directions were only verbal and not written.


"This wasn't a formal order; but we had decided that the ISI will not interfere in the political playground," the BBCUrdu quoted Musharraf as saying.

The former Army chief added that this was the reason that there was no rigging or intervention during the 2008 elections, and neither did any such complaints arise.

About the Asghar Khan case, Musharraf said that it was creating a rift between state institutions, which was problematic for Pakistain. He said that we were creating problems for ourselves by staying in the past.

Musharraf added that if he did have to travel back into the past, then the cases of East Pakistain's separation, Ayub Khan and even Liaquat Ali Khan's

liquidation

should also be reopened. He said that we should focus on the present and the future instead of the past.

The former president added that it appeared as if the military men were being targeted.

"In my opinion, a conspiracy is being brewed to weaken Pakistain because the Army holds a central role in Pakistain and if it is weakened then the state is also weakened," said Musharraf.

Posted by: Fred || 11/15/2012 00:00 || Comments || Link || E-Mail|| [375 views] Top|| File under: Govt of Pakistan
Who's in the News
42
[untagged]
5
Hamas
3
TTP
3
Govt of Pakistan
3
Jamaat-e-Islami
2
Muslim Brotherhood
2
Govt of Syria
1
al-Qaeda in Arabia
1
Lashkar e-Taiba
1
Palestinian Authority
1
al-Qaeda in North Africa
1
Thai Insurgency
1
Arab Spring
1
al-Qaeda
Bookmark
E-Mail Me
The Classics
The O Club
Rantburg Store
Comments Spam
The Bloids
The Never-ending Story
Thugburg
RSS Links
Gulf War I
The Way We Were
Bio
Sink Trap
Alzheimer's Association
Day by Day
Counterterrorism
Hair Through the Ages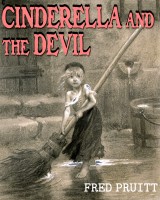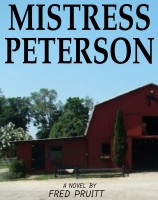 On Sale now!


A multi-volume chronology and reference guide set detailing three years of the Mexican Drug War between 2010 and 2012.

Rantburg.com and borderlandbeat.com correspondent and author Chris Covert presents his first non-fiction work detailing the drug and gang related violence in Mexico.

Chris gives us Mexican press dispatches of drug and gang war violence over three years, presented in a multi volume set intended to chronicle the death, violence and mayhem which has dominated Mexico for six years.
Click here for more information


Meet the Mods
In no particular order...


Steve White
Seafarious
Pappy
lotp
Scooter McGruder
john frum
tu3031
badanov
sherry
ryuge
GolfBravoUSMC
Bright Pebbles
trailing wife
Gloria
Fred
Besoeker
Glenmore
Frank G
3dc
Skidmark
Alaska Paul



Better than the average link...



Rantburg was assembled from recycled algorithms in the United States of America. No trees were destroyed in the production of this weblog. We did hurt some, though. Sorry.
18.207.98.97