-Short Attention Span Theater-
MoH Recipient Celebrates 100th Birthday A Month Early
'I'm going to say it again . . . I cannot believe this is happening," John Finn said as he surveyed a crowd of more than 2,000 who traveled to Pine Valley to celebrate his 100th birthday.

The Medal of Honor recipient has spoken all over the country about his heroic counterassault on enemy planes at Pearl Harbor nearly 68 years ago. But nothing could compare to yesterday's much more personal tribute, Finn said.

"Who'd ever expect this kind of crowd out here?" the Live Oak Springs resident asked, supporting himself on two canes yet fit and sharp-witted for his nearly 100 years. "There's no way anything else can compare to this."

Finn is the oldest of 96 living recipients of the Medal of Honor, the nation's highest decoration for valor. His birthday isn't until July 23, but his schedule was so full that his party was arranged a month early.

He arrived at the celebration in style, seated in a military jeep, and was greeted by loud applause, hoots and hollers. He later was saluted with a Marine Corps Color Guard.

American flags lined Old Highway 80 leading to La Posta Diner, where owner Bud Wharton had organized the celebration.

Finn, who had been assigned to Kaneohe Bay Naval Air Station when Japanese aircraft attacked Hawaii in December 1941, seemed genuinely humbled by the praise heaped upon him by a host of speakers, from charitable and veterans organizations to members of the military and elected leaders.

Monique LaChappa, tribal chairwoman of the Campo Band of Mission Indians of the Kumeyaay Nation, lauded Finn as a devoted friend who became a foster parent, with his late wife, Alice, to five children from the reservation.

Members of the tribe gave Finn a brightly colored "elders blanket" that they draped over his shoulders.

A couple of older fellows serenaded Finn with "The John Finn Song" in recognition of his Pearl Harbor valor ("Johnny didn't know he'd be a hero on that day"). And Dianne Jacob, chairwoman of the county Board of Supervisors, presented Finn with a proclamation declaring yesterday John Finn Day.

Later, nearly three dozen members of the Patriot Guard Riders revved their motorcycle engines in tribute to Finn.
Posted by: Anonymoose || 06/28/2009 20:07 || Comments || Link || E-Mail|| [317 views] Top|| File under:
-Obits-
My Little Margie Joins Fawcett & Mays
Gale Storm, perky star of 1950s TV, dies at 87.

Gale Storm, whose wholesome appearance and perky personality made her one of early television's biggest stars on "My Little Margie" and "The Gale Storm Show," has died at age 87.

Storm was a Texas high schooler named Josephine Owaissa Cottle when she entered a talent contest for a radio show called "Gateway to Hollywood" in 1940. She was brought to Los Angeles for the finals, where her wholesome vivacity won over the radio audience and she was awarded a movie contract.
Posted by: Glenmore || 06/28/2009 17:27 || Comments || Link || E-Mail|| [308 views] Top|| File under:
Home Front: Culture Wars
Iowahawk: Lucky White Sox Fans To Get Mini-Bats, Split $800 Billion
Chicago White Sox front office spokesman Scott Reifert announced today that fans attending a July 11 twin bill versus the Minnesota Twins at US Cellular Field will receive a free commemorative mini-bat, unlimited ten cent Budweiser, and up to $800 Billion in federal bailout money. Billed as "Recession Demolition Night," Reifert said the giveaway promises to be the "biggest fan attraction since 1979."

The unique cross-promotion was the brainchild of White Sox GM Ken Williams and the Obama Administration, and Reifert said it took nearly 45 minutes of careful planning to work out the details.

"The Administration had $800 billion in unspent stimulus money, and we had a load of unsold tickets," explained Reifert. "I guess you could say it was a real win-win situation."

The Oval Office has come under some fire in the last week over revelations that only as small portion of the $867 Billion allocated to ARRA stimulus programs in February has thus far been spent. White House Press Secretary Robert Gibbs said that the joint promotion with the White Sox "shows the President is serious about ramping up the sweet, sweet cash giveaways that will get America back on its feet."

Gibbs attributed the earlier spending snags to archaic printing equipment in the US Treasury that melted down due to overcapacity stress. They were recently replaced by a new high-speed printer capable of producing 100 sheets of 100 $100 bills per second.

"Working 24 hours a day, and barring no breakdowns, we should have the $800 billion printed within the next 10 days," said Gibbs.

World green ink commodity prices jumped 48% in late trading on the announcement.

Reifert said fans would receive the cash via a spectacular between-innings airlift show. Following a massive fireworks display, 90 fully loaded C-17 Globemaster military cargo planes will each drop 85 tons of $100 bills onto the field. After an address by President Obama on the stadium Jumbotron, fan will be allowed on the field to claim their winnings.

"Don't forget to bring your sacks and pointy poles," said Reifert.
Posted by: Frank G || 06/28/2009 14:40 || Comments || Link || E-Mail|| [420 views] Top|| File under:
-Lurid Crime Tales-
New, Extra Nasty Rape Scandal At Duke
Frank Lombard is the associate director of Duke's Center for Health Policy. The university administrator was recently arrested by the FBI and charged with offering up his adopted 5-year-old son for sex.

University administrator Lombard is accused of logging on to a chat room online and describing himself as a "perv dad for fun." The detective who wisely looked into the suspicious screen name says that Lombard admitted to molesting his own adopted son. All this was before allegedly inviting a stranger to travel to North Carolina from another state to statutorily rape his already-molested adopted son.

If Lombard is convicted, he faces a maximum of 20 years in prison. His arrest comes about a year after the Court decided that child rapists cannot be executed because "society" has "evolved" to the point where such executions would be "indecent."

Unfortunately for Frank Lombard, the affidavit in support of his arrest warrant shows that this second Duke rape case will also have a strong racial component. According to a confidential source (CS) a man using the user name "cooper2" or "cooperse" logged onto an internet-based video chat room. CS saw him perform oral sex on an African-American child under the age of ten. He also performed other acts on the child, which are too obscene to be described in this column.

The user name "cooper2" has now been linked to Frank Lombard, the associate director Duke University's Center for Health Policy. A second source has now alleged that "cooper2" has confessed to being "into incest" and that he has adopted two African American children.

The only good news coming out of this story is about Frank Lombard's live-in homosexual partner. The affidavit in support of Lombard's arrest warrant shows that he made special arrangements when molesting the child – sometimes even by drugging the child – to make sure his partner did not find out.

Records also indicate that Frank Lombard made a contribution to the Genesis Home in 2003. The Genesis Home is an organization that assists needy families in making a transition out of homelessness, in part by maintaining a child care center. The organization's website features numerous photographs of African-American children under the age of ten.

The Associate Press (AP) did not mention the fact that the five-year old offered up for molestation was black. Bringing that fact to light might be damaging to the political coalition that exists between blacks and gays. Nor did the AP mention that the adopted child is being raised by a homosexual couple. Bringing that fact to light might harm the gay adoption movement.
Posted by: Anonymoose || 06/28/2009 14:31 || Comments || Link || E-Mail|| [404 views] Top|| File under:
Luxury yachts offer pirate hunting cruises
Ananova, salt to taste


Luxury ocean liners in Russia are offering pirate hunting cruises aboard armed private yachts off the Somali coast. Wealthy punters pay £3,500 per day to patrol the most dangerous waters in the world hoping to be attacked by raiders.


Eegad! Inverse mercenaries! Just how bored are these rich Russkies anyway?


When attacked, they retaliate with grenade launchers, machine guns and rocket launchers, reports Austrian business paper Wirtschaftsblatt.

Passengers, who can pay an extra £5 a day for an AK-47 machine gun and £7 for 100 rounds of ammo, are also protected by a squad of ex special forces troops.


Not a bad deal on the ammo.


The yachts travel from Djibouti in Somalia to Mombasa in Kenya. The ships deliberately cruise close to the coast at a speed of just five nautical miles in an attempt to attract the interest of pirates.

"They are worse than the pirates," said Russian yachtsman Vladimir Mironov. "At least the pirates have the decency to take hostages, these people are just paying to commit murder," he continued.


Vladimir just doesn't appreciate the entrepreneurial spirit. There are all kinds of possibilities here. How much could we get for a Talib-hunting safari in Helmand? Any takers?
Posted by: Atomic Conspiracy || 06/28/2009 14:11 || Comments || Link || E-Mail|| [482 views] Top|| File under:
Caribbean-Latin America
Obama Appeals for Hondurans to Respect Democracy
WASHINGTON -- President Barack Obama is calling for all sides in Honduras to respect democracy and the rule of law following the arrest of President Manuela Zelaya and his reported expulsion to Costa Rica. Obama says any disputes must be settled peacefully through negotiations that are free from outside interference.


Here's a case where Obama, following his usual instincts of doing nothing, risk nothing, and believe nothing, is actually helping ...

White House officials say Obama spoke with his national security adviser, James Jones, about the situation on Sunday morning. Aides from several agencies are monitoring the situation and providing updates to Obama, Jones and Jones' deputy.

Zelaya was detained shortly before voting was to begin on a constitutional referendum. He had insisted on holding the vote even though the Supreme Court ruled it illegal and everyone from the military to Congress and members of his own party opposed it.
Posted by: Steve White || 06/28/2009 13:15 || Comments || Link || E-Mail|| [452 views] Top|| File under:
Zelaya flown to Costa Rica?
Honduran President Manuel Zelaya, who was ousted in a military coup Sunday, has been flown from the country to Costa Rica, Venezuela-based regional television station Telesur reported.
Posted by: Steve White || 06/28/2009 12:28 || Comments || Link || E-Mail|| [308 views] Top|| File under:
Home Front: Politix
AZL: pols considering legislation to protect citizens from socialized medicine
Congress has yet to come up with a clear prescription for the nation's health care system. But some state legislators are already urging voters not to take the medicine.

Under Arizona's Health Care Freedom Act, which was passed by the state legislature this week, a voting initiative will be placed on the 2010 ballot that, if passed, will allow the state to opt out of any federal health care plan. Five other states -- Indiana, Minnesota, New Mexico, North Dakota and Wyoming -- are considering similar initiatives for their 2010 ballots.

"Our health care freedoms are very much at risk by health care reforms proposed in Washington, D.C.," said Arizona state Rep. Nancy Barto, the Republican legislator who sponsored the measure. "We needed to act as a state to protect our citizens and ensure that they will always be able to buy their own health care and not be forced into a plan they don't want."

But an opponent of the bill, state Rep. Phil Lopes, says the measure has less to do with individual freedom and more to do with the protecting the status quo. "The proponents of this are saying the system we have now works and we don't want any kind of reform," the Democratic legislator said. "This flies in the face of what the public tells us they want."

Not so, says Christine Herrera, director of the Health and Human Services Task Force for the American Legislative Exchange Council (ALEC). The group's 1,800 state legislator members have endorsed a resolution opposing a Medicare-modeled federal health plan and a national health insurance exchange, two concepts that are gaining ground in Washington.

"Our state legislatures are looking at what's going on in Washington as trampling state's rights," Herrera says.

Some state legislators say they worry that a government-mandated program will effectively eliminate their traditional role in regulating health insurers -- an important power base. Others raise constitutional concerns. "The real goal of national health insurance exchange isn't competition -- it's a federal power grab that flies in the face of the Tenth Amendment," says Wisconsin state Rep. Leah Vukmir, a Republican.

The Tenth Amendment ensures that "the powers not delegated to the United States by the Constitution, nor prohibited by it to the States, are reserved to the States respectively, or to the people." It's the same constitutional roadblock Franklin D. Roosevelt ran into during the Great Depression when he tried to ram through the first round of recovery programs under the New Deal. In a series of rulings, the U.S. Supreme Court found the National Recovery Act, the Agricultural Adjustment Act and several other recovery programs unconstitutional.

But constitutional scholars say it's unlikely history will repeat itself with health care reform efforts. "It's hard to imagine Congress passing anything that would be plausibly challengeable under the Tenth Amendment, but it's certainly theoretically possible," said Paul Bender, professor of constitutional law at Arizona State University. He said Congress has broad powers to regulate interstate commerce, which would include something as big as health care.

But Bender also said he sees a striking similarity between the current makeup of the Supreme Court and the "Nine Old Men" who stymied FDR's sweeping reform efforts in the 1930s. "Both sets of jurists seem to share a belief that the balance of power has shifted too far in favor of Congress at the expense of the states," Bender said.

Some state lawmakers who oppose President Obama's efforts to implement a national health care plan say the inevitable result will be socialized medicine. "The public plan and national health insurance exchange will squeeze out private insurance and put us on the road to single-payer health care," warns Georgia state Sen. Judson Hill, a Republican.

"Having the public plan now will mean socialized medicine later," he said.

Hill and other state legislators expressed concerns that millions of people will drop their private coverage if there is political pressure to keep a public plan's premiums low and benefits high. And if private insurers leave the market, they say, consumers will essentially be left with no choice of plans and no control over how their health care dollars are spent.

"Pure speculation," says Lopes. "In 1964 this was the same argument insurance companies made with President Lyndon Johnson when he proposed Medicare. Medicare did not do away with private insurance companies. They did very well."

"Protecting the rights of individuals to be in control of their health and health care must be a fundamental component of health care reform," says Dr. Erick Novack, chairman of Arizonans for Health Care Freedom, which promoted the state's ballot measure. "We are confident that the people of Arizona will vote to ensure their own rights."

With a constitutional challenge to health care reform problematic at best, that vote may turn out to be largely symbolic. But for now, that doesn't seem to be stopping other states from following Arizona's lead.
Posted by: Anonymoose || 06/28/2009 11:54 || Comments || Link || E-Mail|| [335 views] Top|| File under:
Africa Subsaharan
South Africa: Two in jail for setting cop alight
The merciless killers of top crime intelligence unit officer Captain Carrim Alli are in jail today, waiting to be sentenced.

The Pretoria High Court on Wednesday revoked their bail after convicting suspended police sergeant Isa Mohammed and his business partner Tienie de Bruyn of Alli's murder. Alli's friends and family clapped as the two, cuffed to each other, were led down to the cells.

De Bruyn's girlfriend, Jean-Marie Theron, cried bitterly as she hugged him in the dock. She told the media that she believed in his innocence and that they would definitely appeal the judgment. But Judge Ronnie Bosielo said the State had proved beyond reasonable doubt that the two were responsible for his death. A petrol bomb was hurled at his car on the night of October 3 2004 along the dark Wallmannsthal Road.

He was found lying about 500m from his bullet-ridden State vehicle. Alli suffered 100 percent burns but was able to tell people on the scene that his killer was Isa Mohammed, even giving them the details of his police handler.

Alli's brother Shahid became hysterical during this stage of the judgment and had to be removed from the public gallery by family members. They said he had been extremely traumatised by Alli's death.

Bosielo said it was clear the only two people who had a motive to kill Alli were the accused. The reason for the killing was that Alli was investigating unlawful activities within the police regarding the awarding of tenders. Mohammed and de Bruyn ran a company which supplied office equipment and stationery to the police at inflated prices after manipulating the invoices.

Bosielo said Mohammed feared that Alli would stumble across the scam, which would mean a great deal of trouble for him and De Bruyn. Mohammed decided that Alli had to be eliminated and he and De Bruyn planned the murder in detail, the judge said.

He added that they went out of their way to gather the necessary "instruments" to kill him, such as petrol, a firearm and bullets. "I find that both accused were on the scene when Alli was shot at and his car set alight," the judge said. Bosielo said it was clear from the evidence that De Bruyn knowingly and freely associated himself with Mohammed's plan to kill Alli. De Bruyn dumped the firearm, which was later linked to the crime scene, and a farm worker identified a vehicle he had seen along the road shortly before Alli's car went up in flames as the 4x4 belonging to De Bruyn.

Bosielo disregarded Mohammed's claims that Alli was investigating a scam involving "black dollars" and top SAPS brass as untrue. Mohammed maintained that he had asked Alli to investigate the "black dollar" scam and that he had gathered sensitive information which he gave Alli on the night of the murder. Mohammed had claimed that they were due to meet Director Nasser Mohammed and the owner of Yemini airlines, Rashid Ebrahim, that night to discuss the scam in which he claimed they were involved. Instead, two Nigerians arrived at the meeting place to tell them the director and Rashid could not make it.

Mohammed's version of events was that he left Alli with the Nigerians and headed home. That was the last time he had seen him alive, he said. Mohammed said the director and Ebrahim planned on offering him and Alli money not to proceed with the "black dollars" investigation.

Meanwhile, Alli's brother Ismail said after the judgment that the truth had not come out yet. He said the accused were small fry taking the rap for rich Indian businessmen. Ismail said he and his family were being threatened but he did not want to divulge "the true version" of the matter at this stage.
Posted by: anonymous5089 || 06/28/2009 11:19 || Comments || Link || E-Mail|| [305 views] Top|| File under:
Caribbean-Latin America
Honduran president arrested
Update:

According to the newspaper La Prensa, Zelaya was put on a plane with his family and may be on his way to Venezuela, but this was denied by Zelaya's wife who said that she and her children are not with him. Zelaya's wife, Xiomara Castro, told journalists that she doesn't know where her husband is being held.

June 28 - Honduran president José Manuel Zelaya, an ally of Hugo Chavez and the Castro brothers, was arrested on Sunday morning by soldiers. Zelaya had pledged to go forward with a referendum on constitutional reform despite the opposition of the Supreme Court, the military, Congress and members of his own party.

Venezuelan dictator Hugo Chavez was behind Zelaya's illegal referendum.

Zelaya was trying to follow the same tactic used by Chavez and his puppets in Bolivia, Nicaragua and Ecuador of trying to change the constitution to allow them to remain in power for life.

Planes from the Venezuelan Air Force had landed in Honduras to bring all the materials required for Sunday's referendum, despite the decision by Honduras' Supreme Court that it was illegal.


Hell, that's not a coup, that's an invasion ...

Earlier this month, after the OAS met in Honduras and decided to lift the sanctions against the Castro regime, Zelaya was full of praise for the Cuban dictator. "Fidel Castro said more than 40 years ago that history would absolve him, and history absolved him," Zelaya said.
Posted by: Anonymoose || 06/28/2009 11:16 || Comments || Link || E-Mail|| [425 views] Top|| File under:
Europe
Danes support Afghanistan ops
Despite the fact that three Danish soldiers have been killed and five wounded in Afghanistan in the past 10 days, Danes are positive towards operations in the country, according to a Megafon poll for Politiken and TV2 News.

The poll says that 50 percent of those asked want Danish soldiers to continue their presence in Afghanistan's Helmand Province, while only 39 percent want their forces home. In comparison, only 24 percent of Britons want to keep forces in Afghanistan with a full 68 percent wanting a withdrawal. Danish troops are fighting alongside British troops in Afghanistan's unruly Helmand Province.


More poll details at link.
Posted by: trailing wife || 06/28/2009 11:08 || Comments || Link || E-Mail|| [326 views] Top|| File under:
Britain
Row after Islam cleric converts schoolboy on Birmingham street
A YOUNG schoolboy was "converted" to Islam on the streets of Birmingham by a radical Muslim preacher, the Sunday Mercury can reveal.

The bewildered-looking 11 year-old, who gives his name as Sean, was filmed repeating Arabic chants and swearing allegiance to Allan™. The white schoolboy is prompted throughout by controversial cleric Anjem Choudary, a follower of exiled hate-preacher Omar Bakri Mohammed. The incident was filmed during a demonstration by Choudary's Ahlus Sunnah Wal Jama'ah group in Birmingham city centre earlier this month.

Choudary, 42, was one of the masterminds behind sick protests at the homecoming parade of heroic British soldiers in Luton back in March. He praised protesters who branded British troops "murderers" and later appeared at a press conference flanked by thugs who took part in the demo.

When contacted by the Sunday Mercury, Choudary defended the young boy's "reversion" to Islam -- but admitted his parents were not with him and were not consulted. "The child was genuinely interested in Islam," he said. "The boy told us he wanted to become a Muslim and, of course, some people are intellectually more mature than they are physically. I don't see there is any harm in this. He was with his friends, but I didn't see if his parents were there. There were a lot of people at the event.''

A message on Choudary's website offers advice for those who become Muslim at his Islamic Roadshow. "Conversion packs are already provided to those who revert to Islam in the Islamic Roadshows," it says. "They include a booklet on 'Everything a Muslim must know' and a free DVD with a brief guide on how to pray in Islam."

Ahlus Sunnah Wal Jama'ah, is a splinter group of the controversial Al-Muhajiroun sect. Last month we revealed that the sect, founded by exiled Bakri, is planning to reform. Al-Muhajiroun, which has recruited hundreds of fanatics in the Midlands, fell apart in 2004 just months before Bakri was stopped from coming back to the UK under terror laws. He has now set his sights set on a return for the extremist group, though the Home Office is understood to be closely monitoring its activities. The ranting cleric was investigated by Scotland Yard back in 2000 after telling the Sunday Mercury that then Prime Minister Tony Blair was a "Legitimate™ target" for assassination.

Since his exclusion from Britain, right-hand man Anjem Choudary has run Ahlus Sunah wal Jama'ah and the Islam For The UK website. Choudary was secretly filmed by the Sunday Mercury at a youth centre in Alum Rock, Birmingham, last February, calling for strict Sharia™ law to be introduced in the city.
Posted by: anonymous5089 || 06/28/2009 11:02 || Comments || Link || E-Mail|| [405 views] Top|| File under:
Syria-Lebanon-Iran
Which State Security Branch Rules Tehran's Streets?
But now the question is being raise: what branch of state security is behind the violence against protesters?

Both the Basij and the Revolutionary Guards Corps (or Sepah) were founded in the first year of the Islamic Republic in 1979, following a decree by Iran's first Supreme Leader, Ayatollah Ruhollah Khomeini. "From the start, the Sepah was about building a popular army, one that had the duty to protect the Islamic Republic from within," explains Moshen Sazegara, a former founder of the Revolutionary Guards, who later fell out with the regime and currently resides and works as a journalist in the United States.

Today the Sepah is estimated to have 125,000 forces, while the Basij — which by Imam Khomeini's initial intentions was to comprise "twenty million" — numbers up to an estimated six million and is active in most cities, towns and villages across Iran. The majority of Basiji are involved in volunteer services at mosques.

Over the years, however, certain units among the Basij were trained for state control purposes. In 1999, they appeared prominently as shock troops in quelling urban dissent following student demonstrations that initially sought greater freedom for the press. "Increasingly, Sepah used the Basij as a force for indoctrination and in the role of a watchdog group on campuses, factories and even tribal units," says Frederic Wehrey, adjunct senior policy analyst at the Rand Corporation, who has done several joint-studies on the Sepah. "The aim was to militarize civil society to prevent currents that the Islamic Republic is opposed to."

"These past weeks," Sazegara estimates, "the state has used about 12,000 such plainclothes forces in addition to another 28,000 official police and Sepah forces to control the dissent."

But Sazegara sees the possibility for division. "Many of the commanders in the Sepah have children who are in their twenties and who have joined the recent protests," he told TIME. Since Ahmadinejad took office in 2005, the Supreme Leader swapped out most wartime commanders in the Sepah, replacing them, in Sazegara's words, "with a bunch of yes-men."

"There are many Basijis who were in support of Mousavi," says an Iran-based analyst who requested anonymity, himself previously an active member of the Basij. "Many Basijis are upset that the recent violence has been attributed to them."

Former Sepah founder Sazegara concurs, adding that many of the plainclothes controlling the streets and meting out excessive violence to protesters are "intelligence personnel of the Sepah, some of them even with military degrees, but showing up in plainclothes to take on the appearance of the Basij."
Posted by: ed || 06/28/2009 10:39 || Comments || Link || E-Mail|| [331 views] Top|| File under:
Caucasus/Russia/Central Asia
More clashes in Russia's North Caucasus kill 5
A Chechen terrorist group with ties to the late warlord Shamil Basayev claimed responsibility for the suicide bombing attack on a North Caucasus regional leader that killed three, according to a statement posted on a rebel-linked Web site Sunday.

Interior Ministry troops patrolling a village south of the Dagestani regional capital Makhachkala clashed with a group of 10 gunmen who tried to hole up in village houses Saturday, but were driven into surrounding hillsides, ministry spokesman Mark Tolchinsky said. A police officer was killed.

Officials then called in helicopter gunships and armored vehicles to shell the forests where the gunmen hid out. Troops sweeping the forest Sunday morning found the bodies of four gunmen, Tolchinsky said.

Earlier this month, gunmen killed Dagestan's top law enforcement official as he stood outside a wedding banquet in Makhachkala.
Posted by: ed || 06/28/2009 10:35 || Comments || Link || E-Mail|| [358 views] Top|| File under:
Great White North
Canadian accused of al Qaeda ties ends Sudan exile
A Canadian citizen accused by the United Nations of being linked to al Qaeda flew out of Sudan Friday after a court order ended his six-year exile in Khartoum, his lawyers said.

Abousfian Abdelrazik, born in Sudan, has spent the past year taking refuge in Canada's embassy in Khartoum, fearing arrest over his suspected links to militants. Canada's government had until recently refused to offer assistance or issue a passport to Abdelrazik, 46, who is on a U.N. no-fly list naming him as an al Qaeda associate. But a Canadian Federal Court judge ruled on June 4 that Ottawa had to arrange Abdelrazik's return, a decision seen as a blow to the Canadian government's security policies.

"It will be a huge relief when we get to Canada. I can't rest until that happens," said Abdelrazik's lawyer Yavar Hameed, speaking to Reuters in Khartoum before their plane left. Hameed said no one had produced evidence to back up the U.N. allegations against Abdelrazik. Hameed said he had been concerned governments, including Washington, might to try to detain the suspect en route. "But Canada's department of foreign affairs have indicated to us they have taken all necessary precautions," he said.
Posted by: ed || 06/28/2009 10:32 || Comments || Link || E-Mail|| [298 views] Top|| File under:
Caribbean-Latin America
Secretary: Soldiers arrest Honduran president
More than a dozen soldiers arrested President Manuel Zelaya and disarmed his security guards after surrounding his residence before dawn Sunday in an action that one supporter labeled a coup. Zelaya was taken to an air force base on the outskirts of the capital, Tegucigalpa, his private secretary Carlos Enrique Reina told The Associated Press.

"We're talking about a coup d'etat," labor leader and Zelaya ally Rafael Alegria told Honduran radio Cadena de Noticias. "This is regrettable." Alegria said that shots were fired during the president's arrest "but we really don't know much about what happened."

Honduran radio station HRN reported that Zelaya had been sent into exile, citing unidentified "trustworthy sources." The radio announcer said it was not known to what country he had been taken but "apparently he flew on the presidential plane to Venezuela." No one from the military or president's office would confirm the coup or exile reports.

Venezuelan President Hugo Chavez and former Cuban leader Fidel Castro have both expressed support for Zelaya, who insisted on holding a referendum on constitutional reform on Sunday even though the Supreme Court ruled it illegal and everyone from the military to Congress and members of his own party opposed it.


At least a few take their oaths to defend the Constitution seriously.


Shortly after Zelaya's arrest, dozens of white pick-up trucks packed with soldiers standing shoulder to shoulder sped to the presidential palace in downtown Tegucigalpa, blocked the entrances and closed a large chainlink gate on the hillside road leading to the national government's headquarters.

"They kidnapped him like cowards," Melissa Gaitan, 21, an employee of the official government television station, screamed as tears streamed down her face. "We have to rally the people to defend our president."

About 30 supporters including Gaitan yelled insults at soldiers on the other side of the gate, while more troops could be seen surrounding the palace. News media were kept outside the gate as well.


Those 30 supporters will get more American TV time than will the people in the government and courts who stood against Zelaya ...

Outside Zelaya's residence, a police officer who would not identify himself by name told the AP that soldiers had disarmed Zelaya's security guards but there was no violence or injuries.

The president's arrest took place about an hour before polls were to open for the nonbinding referendum asking voters if they want to hold a vote during the November presidential election on whether to convoke an assembly to rewrite the constitution.

"We demand respect for the president's life," Alegria said. "And we will go out into the streets to defend what this has cost us: living in peace and tranquility."
Posted by: ed || 06/28/2009 10:22 || Comments || Link || E-Mail|| [360 views] Top|| File under:
Israel-Palestine-Jordan
Jordanian sentenced to 15 years in jail for stabbing German tourist
Jordan's State Security Court on Sunday sentenced a Jordanian to 15 years in jail with hard labour for attacking a German tourist in downtown Amman last year, judicial sources said. Mohammad Barham, 35, was found guilty of having stabbed tourist, Reinhardi Waldemar, 64, as he walked with his wife near the Husseini Mosque in central Amman on March 14, 2008. Waldemar was rushed to a nearby hospital where he was treated for knife wounds and recovered later.

The tribunal, in passing the maximum sentence, said Barham - an employee of the Amman municipality - had committed "a serious action which could have led to the murder of an innocent human being who came to Jordan as a tourist." The court also noted that the attack could "terrorise tourists and affect Jordan's reputation and its tourism industry."

Barham reportedly adopted an extremist Muslim ideology and was motivated by the belief that Westerners were to blame for all injustices inflicted on Muslims throughout the world.
Posted by: ryuge || 06/28/2009 09:55 || Comments || Link || E-Mail|| [309 views] Top|| File under:
Southeast Asia
Abu Sayyaf kill seven policemen, two soldiers
Suspected al-Qaida-linked militants killed seven policemen in an ambush Sunday after their comrades shot to death two government soldiers in a separate attack in the southern Philippines, security officials said. Navy Rear Admiral Alex Pama said suspected Abu Sayyaf gunmen opened fire Sunday on a police convoy negotiating a dirt road in far-flung Sumisip township on Basilan island, killing seven policemen. Two other policemen survived the ambush and were taken to a hospital.

The policemen were returning to camp in nearby Maluso township after escorting a Basilan town mayor, who has backed recent offensives against Abu Sayyaf militants. The gunmen apparently thought the mayor was in the police convoy when they attacked, Pama told The Associated Press by telephone. The gunmen may have wanted to avenge the loss of several fighters during recent marine offensives and the recent escape of a lending company employee, whom the militants have held for months in the hope of getting a ransom payment, Pama said.

Basilan police chief Salik Macapantar said up to 100 suspected Abu Sayyaf gunmen staged the ambush. Army troops, marines and policemen were pursuing the attackers. "We were scoring. We were moving to finish them off," Macapantar said. "This is what happens when policemen really go out there to try to end lawlessness." In Manila, national Police Chief Jesus Versoza on Sunday deployed more than 200 members of an elite special action force to Basilan to help combat the militants.

In a separate attack late Saturday, another group of suspected Abu Sayyaf gunmen killed two unarmed soldiers involved in the construction of a school in nearby Tipo Tipo township, also on Basilan. The soldiers, who belonged to an army engineering brigade, walked off a school construction site to buy cigarettes when they were fired upon, Pama said. The attackers may have thought the soldiers had guns they could steal. "This is pure murder of unarmed noncombatants who were helping the town build a school," Pama said.
Posted by: ryuge || 06/28/2009 09:42 || Comments || Link || E-Mail|| [340 views] Top|| File under:
Europe
Turks increasingly turn to Islamic extremism
In an audio message from a hide-out in South Asia this month, an Al Qaeda chief did something new: He sang the praises of an ethnic group that once barely registered in the network. "We consider the Muslims in Turkey our brothers," said Mustafa Abu Yazid, the network's operations chief. Lauding Turkish suicide bombers killed in recent attacks near the Afghan-Pakistani border, he declared, "This is a pride and honor to the nation of Islam in Turkey, and we ask Allah to accept them amongst the martyrs."

The message is the latest sign of the changing composition of Islamic extremism, anti-terrorism officials and experts say. The number of Turks in Al Qaeda, long dominated by Arabs, has increased notably, officials say. And militant groups dominated by Turks and Central Asians, many of whom share Turkic culture and speak a Turkic language, have emerged as allies of and alternatives to Al Qaeda in northwestern Pakistan. "We are aware of an increasing number of Turks going to train in Pakistan," said a senior European anti-terrorism official who asked to remain anonymous because the subject is sensitive. "This increase has taken place in the past couple of years."

Turkey's secular tradition and official monitoring of religious practice for years helped restrain extremism at home and in the diaspora. But the newer movements churn out Internet propaganda in Turkish as well as German, an effort to recruit among a Turkish immigrant population in Germany that numbers close to 3 million. "We are seeing almost as much propaganda material from these Turkic groups as we are from Al Qaeda," said Evan Kohlmann, a U.S. private consultant who works with anti-terrorism agencies around the world. "Turks were perceived as moderate with few connections to Al Qaeda central. Now Germany is dealing with this threat in a community that could be a sleeping giant."

Germany is especially vulnerable because it has troops in Afghanistan. The threat could also intensify in other countries with Turkish populations, such as France, Belgium and the Netherlands, whose anti-terrorism agencies focus on entrenched extremism in large North African communities. And the implications are serious for Turkey, a Muslim ally of the West and a longtime gateway to battlegrounds in the Middle East and Asia.

As Al Qaeda's multiethnic ranks burgeoned in the 1990s, Turks trained in Afghanistan and fought in Bosnia-Herzegovina and the Russian republic of Chechnya. In 2003, Al Qaeda suicide bombers killed 70 people in attacks on synagogues and British targets in Istanbul, Turkey's largest city. Despite Turkey's population of more than 70 million, however, Turks were once among the smallest contingents in the network.

"I used to tell the Germans they are very lucky because you couldn't find much radicalization among Turks," said Zeyno Baran, a Turkish-born expert on Islam at the Hudson Institute, a think tank in Washington. "No one was paying much attention to Turks because they were considered the safe group."

Although Turkey works closely with Western anti-terrorism forces, some officials say it devotes more energy to fighting Kurdish separatists. Baran expressed concern that the moderate Islamist government in power since 2002 has lowered its guard. "With the government's reluctance to talk about the problem of Islamist ideology, Al Qaeda and groups like that seem to think there's an opening in Turkey and with Turks," said Baran, whose forthcoming book is titled "The Other Muslims: Moderate and Secular."

Combat-hardened Central Asians have adopted a global agenda and tapped a new recruitment pool. Only five years ago, Kohlmann said, there was little need for Turkic-language translators to monitor extremist Internet traffic; now they are in demand. "These groups are trying to establish their pedigree and catering their propaganda to Turkic speakers who don't speak Arabic or Pashto," the dominant language in the Afghan-Pakistani border region, he said. "Their media organizations are saying: We are the equivalent of Al Qaeda for Turks."

The Islamic Jihad Union, an Uzbek-led group, has alternately competed and worked with Al Qaeda. The organization trained and directed two Turks and two German converts who have agreed to plead guilty in a 2007 bomb plot against U.S. targets in Germany. Last year, the group announced that another recruit, a 28-year-old Turk born in Bavaria, killed two U.S. soldiers in a suicide bombing in Afghanistan.

During the same period as the attack last year, half a dozen French and Belgian militants were training in Al Qaeda compounds in the Waziristan region of Pakistan. The subsequent description by a French trainee of the nationalities of the fighters he encountered departs from the commonly held image of an essentially Arab movement. "It's possible to join different groups: a big Turkish group, an Arab group (the smallest of all the groups), a group of Uighurs from . . . northwest China, the biggest group," the trainee, Walid Othmani, said during an interrogation by French police after his arrest in January of this year.

Othmani, who is of Tunisian descent, said he trained with a mixed group of Arabs and North Africans that was led by an Egyptian and numbered 300 to 500 fighters. The Uzbeks, meanwhile, totaled about 3,000, according to Othmani's confession. He said a Turkish contingent of 1,000 to 2,000 was commanded by a Turk. It's not clear how precise his estimates are, investigators say. Some numbers seem accurate, others larger than expected based on previous intelligence. Overall, his account is regarded as credible, investigators say.

The mix of nationalities may reflect the future in the making. Yazid, Al Qaeda's veteran financial chief, runs the network's day-to-day operations while Osama bin Laden and his deputy, Ayman Zawahiri, devote themselves largely to avoiding capture, officials say. Yazid used his recent audio message to make an urgent appeal for money. "And here we, in the battlefield in Afghanistan, are lacking a lot of money and a weakness in operations because of lack of money, and many mujahedin are absent from jihad because of lack or absence of money," he said, according to a translation by Kohlmann's organization, the NEFA Foundation.

As Al Qaeda weathers hard times, the appeal geared to Turkic speakers suggests that audience is seen as a source of rejuvenation, experts said. "They are attempting to broaden their appeal, and it certainly looks like an instinctual competitive reaction to the sudden flourishing of Turkic-speaking jihadi groups in the Afghanistan-Pakistan theater," Kohlmann said. "It's an evolving recruitment and financing market for them, and they don't want to be left out in the cold."
Posted by: ryuge || 06/28/2009 08:36 || Comments || Link || E-Mail|| [389 views] Top|| File under:
Iraq
Angry Iraqis demand protection
HUNDREDS of angry Iraqis gathered around the wreckage of a market bombing in Baghdad where 78 people were killed, demanding better protection from the Government when U.S. troops pull back to rural bases.

A string of blasts has cast doubt on Iraqi forces' ability to keep the lid on a stubborn insurgency as U.S. combat troops withdraw from towns and cities by June 30. More explosions on Thursday killed five policemen and at least two civilians.

Violence has dropped sharply across Iraq in the past year, but militants including Sunni Islamist al Qaeda continue to launch car and suicide bombings aimed at undermining the Shi'ite Muslim-led Government and reigniting sectarian conflict.

Residents at the site of Wednesday's blast in Baghdad's Sadr City slum sobbed and hugged each other, and many furiously cursed the authorities. The blast came four days after U.S. soldiers handed control of the Shi'ite area to Iraqi forces. "I expect more explosions," Mustafa Hussain, a 33-year-old grocer, said at the scene, where pieces of flesh, shreds of bloodied clothing and shoes still littered the area. "Iraqi forces don't have enough experience and they don't check vehicles well at their checkpoints ... they must prove their abilities to the people."

Jawad Kadhim, a 40-year-old Sadr City taxi driver, said the attack was aimed at stoking sectarian hatred. "The terrorist groups want to send a message that when the U.S. troops leave the cities there will be a security vacuum," he said. "Relaxed security and corruption at checkpoints is the main reason we fear what may come next."

A massive truck bomb killed 73 people near the northern city of Kirkuk overnight. That and the Sadr City market bombing were the bloodiest attacks in the country for more than a year.

Members of parliament delayed a grilling of the oil minister to denounce both bombings, and agreed to give the families of the Kirkuk blast victims one million dinars ($856.5) each.
Posted by: tipper || 06/28/2009 08:29 || Comments || Link || E-Mail|| [345 views] Top|| File under:
Economy
The Renewable-Energy Scam
New legislation would force Americans to buy costlier electricity.

It's a tried-and-true way to make money off costly, inferior products: Get the government to force the public to buy them.

This is exactly what is happening with renewable electricity. The House and Senate are both considering renewable-electricity "standards." These standards require that utilities generate or purchase a certain percentage of electricity from renewable-energy sources. Electricity customers, not the utilities, pay for the higher costs and the inferior quality of renewables.

On Friday, the House is expected to consider the American Clean Energy and Security Act (H.R. 2454), also known as Waxman-Markey. This 1,000-page bill contains the House's version of a renewable-electricity mandate. By 2020, states would be required to generate or purchase 15 percent of their electricity from renewable-energy sources. Governors whose states are unable to meet this standard could petition the federal government to reduce the mandate to 12 percent.
...
Another problem with Waxman-Markey is that while wind power, solar, and some biomass are included, hydropower and nuclear power are excluded. Hydropower is a renewable and fairly effective source of electricity — its exclusion makes no sense. The exclusion of nuclear power, while not surprising, shows how disingenuous this push for "renewable" electricity really is.

The European Union characterizes nuclear power as a renewable energy source for the purposes of its fuel-source mandates.


It's scammerific!
Posted by: ed || 06/28/2009 08:27 || Comments || Link || E-Mail|| [357 views] Top|| File under:
India-Pakistan
Pakistan offers bounty for Taliban head
PAKISTAN has offered a $US615,000 reward for information leading to the capture, dead or alive, of Taliban head Baitullah Mehsud, currently holed up in the northwest tribal belt.

Two national Urdu-language newspapers and local papers in the northwest city of Peshawar carried an advert offering the 50-million-rupee ($A765,000) reward on Sunday for Mehsud, and other amounts for 10 of his senior militants.

"The government has announced a cash reward for anybody providing authentic information leading to the capture of these (11), dead or alive," said the advertisement.

It then goes on to list the 11 men, along with their bounties.

Fayyaz Tooro, home secretary of the North West Frontier Province, confirmed to AFP that the government had taken out the advert.

Mehsud already has a $US5 million bounty on his head offered by the United States, with the US State Department branding the warlord ``a key al-Qaeda facilitator in the tribal areas of South Waziristan.''

Posted by: tipper || 06/28/2009 08:25 || Comments || Link || E-Mail|| [337 views] Top|| File under:
Africa North
Egypt arrests Muslim Brotherhood leader
EGYPTIAN security forces have arrested a leading member of the opposition Muslim Brotherhood and three others in pre-dawn raids, the group says on its website.

Abdel Moneim Abul Futuh, a member of the Islamist group's politburo, Fathi Lashin, a former judge, Gamal Abdel Salam of the Arab doctors union, and teacher Abdel Rahman al-Gamal, were detained, the group said on Sunday. "The arrests are part of the regime's attempt to cut the Brotherhood off from Egyptian political life," the group's number two Mohammed Habib said on the website.

He said more than 140 members had been arrested in recent weeks.

The Brotherhood, Egypt's main opposition movement, is officially banned but members operate openly in the name of the group despite frequent government crackdowns. It fielded candidates running as "independents" in the 2005 election, clinching one fifth of the seats in parliament, which is controlled by President Hosni Mubarak's ruling National Democratic Party.

Egypt's next legislative election is scheduled for 2010.
Posted by: tipper || 06/28/2009 08:22 || Comments || Link || E-Mail|| [326 views] Top|| File under:
Home Front: Politix
Slashing the Military to Pre-9/11 Levels
While trillions of borrowed dollars fly out of Washington in the form of stimulus (and into Washington from America's wallets), the federal government is cutting back in one area where the Founders believed a federal government was necessary — "to provide for the common defense."

Perhaps most alarming are the cuts to missile defense, right when our enemies are preparing advanced missile systems. As an illustration of the dramatic cuts, consider this alarming graphic provided by the Heritage Foundation:


Graph at link
Posted by: ed || 06/28/2009 08:22 || Comments || Link || E-Mail|| [332 views] Top|| File under:
Iraq
Heavy sandstorm hits Baghdad
A heavy sandstorm choked Baghdad on Sunday, closing the Iraqi capital's airport and sending dozens of people to hospital with respiratory problems. Some shops in the city were closed and only a few cars were seen on the deserted streets. Visibility was only a few yards and most of those on the streets wore surgical masks.

Doctors at the city's hospitals said people were coming in complaining about shortness of breath and other problems. Doctor Adul-Basit Fathi, Director General of Ibn al-Nafis hospital said medical staff were fully prepared to treat people suffering from breathing problems arising from sandstorms.


vid at link, but no awesome footage of the storm coming in. :-(


Also:

Iraq's oil ministry said an event to announce the names of foreign and large state-owned firms awarded major contracts has been delayed by one day from Monday because of sandstorms in Baghdad. "Bad weather prevented the representatives of the oil companies and media from landing in Baghdad, so we decided to delay by one day," ministry spokesman Assem Jihad told AFP. "The meeting will now start on Tuesday and if necessary continue into the following day."
Posted by: ryuge || 06/28/2009 08:19 || Comments || Link || E-Mail|| [315 views] Top|| File under:
Syria-Lebanon-Iran
Iran opposition rejects partial recount
IRAN's opposition leaders have rejected a panel set up to hold a partial recount in the disputed presidential vote as political deadlock continued to grip the Islamic republic.

Mir Hossein Mousavi, President Mahmoud Ahmadinejad's strongest rival in the June 12 race, is insisting on a new vote while another defeated candidate, Mehdi Karroubi, is demanding an independent panel to probe irregularities. Their defiance flies in the face of the nation's top political arbitration body the Expediency Council, which has urged all candidates to cooperate with the panel set up by the electoral watchdog the Guardians Council.

But the streets of Tehran appeared quiet on Sunday, with the authorities warning they would suppress any further protests over the vote that triggered the worst unrest since the 1979 Islamic revolution.

The international community continues to voice alarm about the violent crackdown on the opposition in the election aftermath, but Iran has hit back, accusing Western nations, particularly the United States and Britain, of meddling.

Facing its biggest threat in 30 years, the Islamic regime has sought to quell the disquiet over the election results by ordering a partial recount. The Guardians Council, an unelected body of 12 jurists and clerics, said Friday it would create a special committee of political figures and candidate representatives to recount 10 per cent of the ballots and draw up a report on the vote.

But Mr Karroubi, a reformist former parliament speaker who came a distant fourth on June 12, said in a letter to the Guardians Council that a partial recount was "not enough''. He called for an independent panel to probe :all aspects of the election'', in the letter published in his newspaper Etemad Melli.

Mr Mousavi rejected the panel outright on Saturday, while the other defeated candidate, Mohsen Rezai, has agreed to be part of the panel if Mousavi and Karroubi also agree to nominate representatives to the body.

But Mr Mousavi, who has spearheaded the massive public opposition to the vote, has demanded a re-run, refusing to be cowed by a persistent crackdown by the authorities against his supporters and even an aide turning against him. "Limiting the probe into complaints about electoral irregularities to recounting 10 per cent of the ballot boxes cannot attract people's trust and convince public opinion about the results,'' he said on his campaign website. "I insist again on cancelling the election (results) as the most suitable way out of the problem,'' he said.
Posted by: tipper || 06/28/2009 08:19 || Comments || Link || E-Mail|| [320 views] Top|| File under:
Britain
UK fury as staff arrested in Iran
The UK has demanded the immediate release of Iranian staff at its Tehran embassy who were arrested on Saturday. Iranian media earlier reported that eight local staff at the mission had been detained for their "considerable role" in post-election riots.

UK Foreign Secretary David Miliband called the arrests "harassment" and dismissed the allegations as baseless.

Relations between the countries are strained after Tehran accused the UK of stoking unrest, which London denies. Iran has repeatedly accused foreign powers - especially Britain and the US - of stoking the unrest that swept the country after the 12 June election, which handed President Mahmoud Ahmadinejad a decisive victory. In the fallout of the crisis, Tehran expelled two British diplomats in the past week, and the UK has responded with a similar measure.

Mr Miliband said about nine employees had been detained in total, but some had been released. "We are still concerned about a number of them who to our knowledge have not been released... The numbers are changing hour by hour," he said on the sidelines of a European security meeting on the Greek island of Corfu.
'The idea that the British Embassy is somehow behind the demonstrations and protests that have been taking place in Tehran in recent weeks is wholly without foundation," he added.

A strong protest had been made directly to the Iranian authorities, but there had been no response.

Mr Miliband said he would discuss the arrests with his European Union colleagues. "All European countries have made clear that they want to stand together in standing up for the diplomatic principles that are important for our diplomatic activity all over the world," he said. The arrests were first reported by Iran's semi-official Fars news agency. "Eight local employees at the British embassy who had a considerable role in recent unrest were taken into custody," Fars said, without giving a source.

Some 17 people are thought to have died in street protests after the disputed presidential poll, which the opposition complains was rigged.
Posted by: tipper || 06/28/2009 08:12 || Comments || Link || E-Mail|| [337 views] Top|| File under:
Afghanistan
Afghan minister says drug strategy is 'perfect'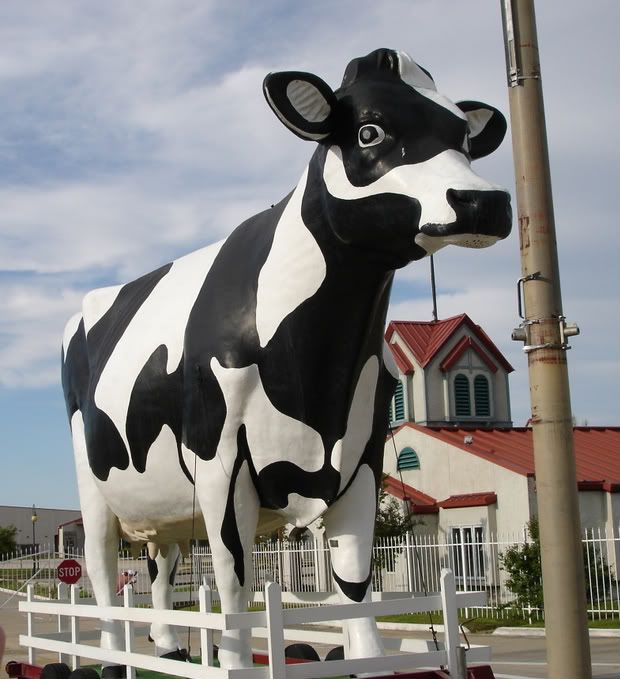 Afghanistan's counternarcotics minister says his country's drug policy is "perfect."


Err, I beg to differ until poppies are no longer pop-ular.


Gen. Khodaidad said Sunday that Afghanistan has achieved "a lot of success" with its anti-drug strategy — which relies heavily on manual eradication of opium poppy fields.


Now if you'd just get more than one guy to do it, that would be great.


The U.S. on Saturday announced it would no longer support efforts to eradicate poppy plants — branding such efforts as a "waste of money."

Khodaidad, who goes by one name, also said the Afghan government is waiting to see the new U.S. strategy and that officials would work with their American counterparts on it after they figure out how to milk it.

Still he says there is no "deficiency" in the Afghan strategy.


And any talk to the contrary is moooot.
Posted by: gorb || 06/28/2009 04:53 || Comments || Link || E-Mail|| [336 views] Top|| File under:
China-Japan-Koreas
South Korea to Boost Surgical Strike Capability Against North Korea
The South Korean military plans to speed up efforts to deploy ground, air and naval weapons systems for use in strikes against key facilities in North Korea in the event of war, the Ministry of National Defense said Friday.


Like their big moss soup plant?


The plan is part of a revised version of a military modernization package. The ministry unveiled the revision of the Defense Reform 2020 initiative drawn up in 2005. The updated plan is focused on securing independent capabilities to remove North Korea's asymmetrical military threat of nuclear and missile programs by deploying sophisticated surveillance, reconnaissance and striking assets.

In the case of an emergency, the military could conduct pre-emptive strikes against nuclear and missile facilities, an official at the Joint Chiefs of Staff (JCS) said.

Under an integrated defense mechanism, the Air Force's multi-purpose satellite, early warning aircraft and high-altitude unmanned aerial vehicles, along with a ground-based early warning radar, conduct surveillance and reconnaissance missions around the clock, according to the defense reform plan. Once signs of unusual movement, such as missile and nuclear tests, are detected, F-15K and other advanced aircraft are to conduct surgical strikes against the relevant facilities, it says.

Both ship-based and ground-based interceptors are ready to shoot down missiles from the North, it says.

The military is considering the introduction of up-to-date SM-6 extended range active missiles, which are being developed by the U.S. Navy and Raytheon, the JCS official said. The purchase of the PAC-3 missile interceptor system is also under consideration, he said.

The Army, for its part, will triple the number of its K-9 self-propelled howitzers and next-generation multiple launch rocket systems to counter attacks by North Korea's long-range artillery deployed near the border. About 15 trillion won ($11.6 billion) will go towards producing and deploying about 1,000 K-9 and new multiple launch rocket systems by 2020, said the JCS official.

The North is believed to have about 1,100 long-range artillery systems, including 60-kilometer-range 240mm rocket launchers, along the Demilitarized Zone dividing the two Koreas.

Under the revised plan, the military has readjusted its target troop reduction number to 517,000. The original plan called for cutting the troop level from 690,000 to 500,000 by 2020. For example, the military has decided to decrease the number of Marine force cuts from 4,000 to 3,200, in a bid to boost defense against North Korea's provocation in the volatile western waters.


Meh. All you need is enough people to throw hot dogs behind the advancing Nork army and it will turn them around.


The military has also decided to withdraw a plan to slash the number South Korean service members supporting the U.S. Army here, called Korean Augmentation Troops to the U.S. Army (KATUSA).

In an Army restructuring plan, five regional corps and two mechanized corps will be operated separately from three specialized commands for air operations, guided missiles and special operations. The Capital Defense Command in Seoul will serve as the regional corps responsible for the defense of the capital area after merging with the Capital Defense Corps currently based in Gyeonggi Province.

The Army will maintain 28 divisions in peacetime. In case of an emergency, the number will increase to 38 with the reinforcement of reserved troops.


How do you go from 28 divisions to 38 in one hour?
Posted by: gorb || 06/28/2009 04:47 || Comments || Link || E-Mail|| [439 views] Top|| File under:
-Obits-
Long but interesting article detailing Jackson's life & what killed him
Here's a bit of it:


Although up to 100,000 Americans are severely affected by it, it is an under-recognised condition. Michael was receiving regular injections of Alpha-1 antitrypsin derived from human plasma. The treatment is said to be remarkably effective and can enable the sufferer to lead a normal life.

But the disease can cause respiratory problems and, in severe cases, emphysema. Could this be why Jackson had for years been wearing a surgical mask in public, to protect his lungs from the ravages of the disease? Or why, from time to time, he resorted to a wheelchair? When I returned to my source inside the Jackson camp for confirmation, he said: 'Yeah, that's what he's got. He's in bad shape. They're worried that he might need a lung transplant but he may be too weak.

'Some days he can hardly see and he's having a lot of trouble walking.'


If you scan the whole article Jackson's life makes a lot more "sense".
Posted by: gorb || 06/28/2009 04:29 || Comments || Link || E-Mail|| [327 views] Top|| File under:
Home Front: Politix
Boehner: Climate bill a 'pile of s--t'
Minority Leader John Boehner (R-Ohio) had a few choice words about House Speaker Nancy Pelosi's (D-Calif.) landmark climate-change bill after its passage Friday. When asked why he read portions of the cap-and-trade bill on the floor Friday night, Boehner told The Hill, "Hey, people deserve to know what's in this pile of s--t."

Using his privilege as leader to speak for an unlimited time on the House floor, Boehner spent an hour reading from the 1200-plus page bill that was amended 20 hours before the lower chamber voted 219-212 to approve it. Eight Republicans voted with Democrats to pass the bill; 44 House Democrats voted against it.

Pelosi's office declined to comment on Boehner's jab. But one Democratic aide quipped, "What do you expect from a guy who thinks global warming is caused by cow manure?"

Even though Sen. Majorty Leader Harry Reid (D-Nev.) holds the bill's fate in his hands, House Republicans intend to hammer Speaker Pelosi's signature climate-change measure over recess. And GOP Conference Chairman Rep. Mike Pence (Ind.) said "we have only just begun to fight" as he left the Capitol Friday night.

Pence encouraged GOP rank-and-file lawmakers to hold energy summits in their districts over the Independence Day recess. In the recess packets sent home with members, he even included directions on how to organize energy summits. The goal of holding an energy forum is to "educate your constituents about the Democrats' national energy tax legislation and let them know what 'all of the above' solution you support." "All of the above" solution is a reference to the Republicans' plan that would increase the use of and exploration for domestic energy supplies. Further, officials with the House GOP's campaign arm, the National Republican Congressional Committee, confirm that they will run with paid media over recess in districts of conservative Dems who voted for the bill. The official would not reveal details on the ad buys at this time.

One Democrat was upset that his leaders would needlessly force vulnerable Dems to vote for a bill that will come back to haunt them. Mississippi Rep. Gene Taylor (D) voted against the measure that he says will die in the Senate. "A lot of people walked the plank on a bill that will never become law," Taylor told The Hill after the gavel came down.
Posted by: GolfBravoUSMC || 06/28/2009 01:31 || Comments || Link || E-Mail|| [367 views] Top|| File under:
Israel-Palestine-Jordan
Freed Hamas speaker urges Israel to accept truce
[Beirut Daily Star: Region] The Hamas speaker of the Palestinian Parliament, freed by Israel this week after three years in prison, has urged Israel to accept a long-term truce offered by the Islamist group. Although Hamas refuses to recognize Israel, it is offering "some type of reconciliation" that could, if accepted, bring lasting peace to the Middle East, Abdel-Aziz Dweik told Reuters in an interview on Thursday.

Israel should withdraw from Palestinian land to the borders it had before the 1967 Middle East War, and permit the creation of a Palestinian state with a pledge of non-violence, he said.

"We have to grasp this opportunity," Dweik said. "This is a moment of truth ... I hope the Israelis will take advantage of it for their benefit and for our benefit."

Hamas, which controls the Gaza Strip, opposes the dominant Palestinian Fatah group that recognizes Israel and is ready to conclude a comprehensive peace treaty.

Hamas does not recognize Israel but has spoken of a 15-year truce. Dweik said any truce should last as long as possible to allow reconciliation.

"Let Israel be clever enough to extend this kind of truce as much as they can, so that there will be a generation which will put aside any kind of dispute and reconcile," he said.

"I have repeatedly advised the Israelis," he added. "I told them that a new generation will grow instead of young people strapping explosive belts on their waists saying I want to kill myself and kill my enemy."
Posted by: Fred || 06/28/2009 00:00 || Comments || Link || E-Mail|| [329 views] Top|| File under: Hamas
Syria-Lebanon-Iran
Mousavi rejects electoral body, proposes arbitration panel
[Iran Press TV Latest] Defeated presidential candidate Mir-Hossein Mousavi has proposed the establishment of an arbitration committee to probe into what he calls election 'irregularities'.

In a letter to the Guardian Council, Iran's election watchdog, on Saturday, Mousavi said an independent and legal committee, which would be accepted by all presidential contenders and supported by senior clerics, would pursue and settle the issues that sparked protests after the June 12 presidential election.

Reiterating his position on the final result of the election, he said the nullification of the disputed election would be the most "appropriate" solution to ongoing situation and a means to rebuild public confidence.

Following the re-election of President Mahmoud Ahmadinejad by a landslide, Iran became the scene of rallies with Mousavi and Mehdi Karroubi, another candidate, rejecting the result as fraudulent and demanding a re-run.

Mousavi, the last Iranian prime minister, said that certain members of the Guardian Council have violated regulations in the election and did not observe impartiality.

"So, the body or a team assigned by it cannot make a fair judgment on the post-election events."

The letter came after the Guardian Council on Thursday announced that it would form a special committee to probe the 10th presidential vote.

Despite a deadline set by the Guardian Council, neither Mousavi nor Karroubi appointed a representative to the body's special committee.

Meanwhile, Mohsen Rezaei, who has withdrawn his complaints, had said that he would only send an representative to the committee only if the other candidates did so as well.
Posted by: Fred || 06/28/2009 00:00 || Comments || Link || E-Mail|| [354 views] Top|| File under: Govt of Iran
India-Pakistan
Militant killed in Kohat
[The News (Pak)] A militant commander was killed and two others sustained injuries in a search operation in Sheendand area of the Frontier Region (FR) Kohat on Friday.

Sources said security forces launched a search operation in Turk Ismailkhel area of Sheendand and Jawakai, FR Kohat, and killed Abid Ramzi, commander of the banned outfit Tehrik-e-Taliban Pakistan (TTP) Darra Adamkhel and injured two others. One of them was identified as Jawwad. About 42 suspects were also arrested in the operation. Abid Ramzai along with two accomplices had escaped from Kohat jail last year.
Posted by: Fred || 06/28/2009 00:00 || Comments || Link || E-Mail|| [363 views] Top|| File under: TTP
Syria-Lebanon-Iran
UNIFIL finds 20 launch-ready Katyushas
[Jerusalem Post Middle East] In an effort to prevent a flare-up along the northern border, UNIFIL has increased its operations in southern Lebanon and has begun entering villages in search of Hizbullah weapons caches, according to information obtained recently by Israel. In one recent successful operation in the eastern sector of southern Lebanon, UNIFIL peacekeepers uncovered close to 20 Katyusha rockets that were ready for launch.

UNIFIL operates under Security Council Resolution 1701, passed following the Second Lebanon War in 2006. Operations in villages have been a point of contention between UNIFIL and Israel, which said over the past three years that the peacekeeping force was failing to prevent Hizbullah's military buildup in southern Lebanon since it refrained from entering villages. Hizbullah, the IDF believes, has deployed most of its forces and weaponry - including Katyusha rockets - inside homes in the villages. Until now, UNIFIL and the Lebanese army have mostly operated in open areas.

According to information obtained by Israel, UNIFIL has also succeeded recently in thwarting attacks that were planned against its own personnel.

UNIFIL's increased activity comes amid concerns in Israel that Hizbullah will launch an attack along the northern border to avenge the assassination of the group's military commander Imad Mughniyeh in Damascus last year.

Hizbullah was behind a thwarted attempt earlier this year to attack the Israeli Embassy in Baku, Azerbaijan, according to foreign sources. The group has also tried using Palestinian proxies for attacks within Israel, without success. These frustrations, Israel fears, might lead the group to try a retaliatory attack against the northern border, which would be easier operationally.

While Hizbullah has amassed tens of thousands of Katyusha rockets since the 2006 war, it is having trouble recruiting new fighters and is short several hundred men. Before the Second Lebanon War, the assessment in Israel was that Hizbullah had some 6,000 fighters. The group's current recruitment difficulties are believed to stem from its failure to keep its promises to rebuild homes in Lebanese villages damaged during the war in 2006. This disappointment with Hizbullah is also understood in the IDF as being responsible for the group's defeat in parliamentary elections in Lebanon earlier this month.

Meanwhile, late Thursday night, Lebanese news agencies reported that the IDF was moving tanks and armored vehicles to the border area along the Mount Dov and Mount Hermon region. There was no Israeli comment on the reports.

Lebanese newspaper A-Safir reported that Israel had proposed direct political negotiations with the new Lebanese government, making the overture via an Israeli army delegation in contacts with its Lebanese counterpart under UNIFIL's auspices.

Earlier Thursday, Lebanese lawmakers overwhelmingly reelected a pro-Hizbullah parliament speaker, signaling that the political factions are moving toward a unity government. Reelecting Hizbullah ally Nabih Berri for a fifth consecutive term is expected to smooth the way for the formation of a new government in the coming weeks, which majority leader Saad Hariri is tipped to head.

Hariri said picking Berri for the job "consolidates national unity and preserves civil peace." The choice of Berri, a Shi'ite, is in accord with Lebanon's sectarian power-sharing structure, which calls for the speaker to be a Shi'ite, the prime minister a Sunni and the president a Maronite Catholic. Both parliament and cabinet are divided evenly between Muslims and Christians. Berri heads the Shi'ite Amal movement that together with Hizbullah controls most of the Shi'ites' 27 seats in the 128-member legislature. He was the sole candidate for the post, which he has held since 1992.

Berri addressed lawmakers after his appointment, urging rivals to assist in the formation of a national unity government. The Lebanese should "benefit from favorable regional and international developments... to consolidate peace and stability," he said. "This requires that we contribute toward the creation of a national government."

The June 7 vote brought victory for the Western-backed coalition, which fought off a strong challenge from Hizbullah and its allies. But it also underscored the deep divisions among the Lebanese.
Posted by: Fred || 06/28/2009 00:00 || Comments || Link || E-Mail|| [379 views] Top|| File under: Hezbollah
Revolutionary seeds of 1979
[Mail and Globe] Fired at, beaten with clubs, bloodied and screaming --the shocking footage of protesters in Iran is not remarkable just for its brutality and sheer scale, but also because so many of the frontline victims are women. And now a woman has become the symbol of the rebellion: one of the most disturbing images to emerge is that of Neda Soltan, a teenage student shot by a sniper, blood pouring from her mouth and her eyes rolling back into her head as she dies in the arms of her wailing father.

For those who have been following the complex and twisted world of Iranian politics, the massive presence of women comes as no surprise, as for several years women's groups have been the major voice of dissent and a thorn in the Islamic regime's side.

Their rise began in the reformist era, when former president Mohammad Khatami loosened social strictures and gave more leeway to charities and non-governmental organisations, which had been heavily restricted. At the same time the student movement began to crumble, its collapse triggered by the 1999 riots that ended in police and right-wing vigilantes storming Tehran University dormitories.

With labour unions impotent and no real opposition, the women's movement began to gain momentum -- especially after the election of President Mahmoud Ahmadinejad, who sought to roll back rights won under Khatami. Universities capped the number of female students and Ahmadinejad proposed laws to ease restrictions on polygamy. He changed the name and function of the government's "Centre for Women's Participation", calling it the "Centre for Women and Family Affairs", shred all research literature published under its previous incarnation and halted funding to women's groups.

It was then that the One Million Signature Campaign was conceived. What began as a grassroots movement to mark the anniversary of a violent police raid snowballed into one of the most formidable civil society forces to hit the Islamic regime. The network of activists collecting signatures to petition for a revision of discriminatory laws has spread to more than half of Iran's provinces.

The government has made concessions in a bid to pacify it -- allowing women to register as presidential candidates for the first time (although the Guardian Council barred all those who put their names down). But peaceful sit-ins by women, old and young, holding placards demanding equal divorce rights, have ended in bloody beatings by the police and the Basij militia. Scores of members have spent the past few years in and out of prison. They have become accustomed to violent raids, sporadic arrests and detention, interrogation and intimidation.

The group formed a pre-election coalition with other women's organisations to back the reformist candidate, Mir Hossein Mousavi. He had promised to appoint women to high posts, break up the morality police and enact legal reform. But the coalition was forced to disband amid fears of a crackdown.

Although the unrest has been a spontaneous outpouring of rage and frustration, these established networks of women mean that people who would not usually play a role in politics have also taken to the streets. During the past week many members have been seen with their old placards in hand.

These bloody street scenes mirror the 1979 revolution when women played a crucial role in bringing down the monarchy. Paradoxically, it was one of the pillars of the revolution's socialist values -- education of the masses -- that created a wave of women more aware of their rights than ever. The revolution sowed the seed of its own problem: for many of these women, there is no turning back.
Posted by: Fred || 06/28/2009 00:00 || Comments || Link || E-Mail|| [334 views] Top|| File under: Govt of Iran
Europe
More about the Iraqis being returned from Sweden
Long and self-indulgent article with a few nuggets of useful information. It appears that a large number of the expelled Iraqi asylum seekers are Assyrian/Chaldean/whatever Christians, not Sunni/Shiite/Kurds, who are indeed at risk when they return home. Prime Minister of Iraq Nuri al-Maliki has promised Swedish Prime Minister Fredrik Reinfeldt to protect the Iraqis that are sent back to cities like Baghdad.
Posted by: || 06/28/2009 00:00 || Comments || Link || E-Mail|| [325 views] Top|| File under:
Syria-Lebanon-Iran
Syria threatens to take back Golan by force
*Snicker* How many times have they tried thus far?

[Haaretz Defense] Syrian officials threatened on Saturday to take back the Golan Heights by force if a peace agreement involving the return of the strategic plateau is not reached with Israel, Army Radio reported.

A group calling itself the Syrian Committee for the Freedom of the Golan said it would take steps to regain control of the territory, adding that Israel has not shown willingness to achieve peace or to return what they called "Syrian land."

The comments were made at the inauguration ceremony, attended by Syrian President Bashar Assad, for a new communications center in Quneitra. "The communications center will report on the troubles of Syrian residents residing in the occupied Golan under barbaric and racist Israeli rule," Syrian Information Minister Mohsen Bilal was quoted as saying at the ceremony, in a reference to Druze in the Golan who wish to live under Syrian sovereignty.

Last Sunday, Assad rejected Prime Minister Benjamin Netanyahu's offer to resume peace talks between the two countries from "point zero." Assad said the negotiations should resume from the point at which they stopped under former Prime Minister Ehud Olmert, when the two sides had planned to formulate mutual commitments that would enable the talks to move to a direct negotiations stage. The indirect negotiations stopped some six months ago, following Operation Cast Lead, and the announcement of early elections in Israel.

Israel gained control of the Golan Heights during the 1967 Six-Day War. Syria insists that the basis for peace talks with Israel is a full withdrawal from the territory.


Which will not happen until Israel trusts that Syria will not again use the Heights to rain down missiles on the communities below, which is how the Syrians had used them before.

These days the Golan, as a strategic high ground, is over-rated. Longer-range missiles and accurate fire-control means that Syria, if it wishes, can launch missiles at Israel from its own territory today.

What's humorous in all this is that the Syrians, as is so typical for them and the Arab mind-set, can't imagine actually making a 'deal' -- it's all about their demands and never about what they'll do in return. Even the ethereal 'peace' they'd offer isn't worth anything and everyone knows that. But their world-view is that the infidels eventually have to accept their something-for-nothing offer.
Posted by: Fred || 06/28/2009 00:00 || Comments || Link || E-Mail|| [384 views] Top|| File under: Govt of Syria
Irans regime may ride out the storm, but at a hefty price
[Beirut Daily Star: Region] Iran's Islamic regime may well ride out the post-election crisis, but not without collateral damage. The contours of what's likely ahead are already taking shape: more isolation from the West and a leadership turning on the pressure at home, with its military forces and street-level vigilantes swiping hard at anything or anyone perceived as a threat.

On state television, the messages are shrill and defensive in blaming foreign "enemies" for the mayhem after the disputed June 12 vote. On the streets, security forces swarm over any hint of a protest, hauling away journalists, political figures, university professors and activists.

The candidate-turned-opposition leader, Mir Hossein Mousavi, is now telling his backers to hunker down for a long struggle.

It adds up to a regime turning to its survival instincts.

That likely means the same pathologies that accompany any state of siege - real or perceived: more isolation, more paranoia and no hesitation to use all the weapons at its disposal.

Iran's theocracy can call on a very serious protector: the Revolutionary Guard and its millions of civilian militiamen known as the Basij. Spread through nearly every neighborhood and village in Iran, their ability to snuff out public dissent was aptly illustrated Wednesday when a small band of demonstrators outside Parliament brought an onslaught of commandos and vigilantes swooping in on motorcycles. Protest over.

Hundreds of people have been detained in the past two weeks, including Iranian journalists, aides and advisers to Mousavi and reformist politicians. On Thursday, authorities arrested 70 university professors who met with the embattled Mousavi, who is under constant surveillance by security agents. All but four were later released, Mousavi's Web site reported.

The Committee to Protect Journalists said about 40 journalists and media workers have been jailed in the post-election crackdown following election results that showed President Mahmoud Ahmadinejad as the landslide winner. Mousavi's wife, Zahra Rahnavard, compared it to martial law.

Despite elections for president and Parliament, the real power in Iran rests with the clerics at the top. But their rule has always been backed up by the clout of the security forces.

The Revolutionary Guard and its network are just as vested in preserving the Islamic system as are some of the clerics. The 500,000-strong Guard is separate from the ordinary armed forces and serves as a private army for the Islamic establishment. But its influence stretches much deeper, including roles in Iran's ports, oil fields and missile and nuclear programs. It's a bit of the Pentagon, CIA, Homeland Security and FBI rolled into one.

There's little chance they would fold as easily as the forces of the Western-backed shah in the 1979 Islamic revolution.

"Their name is exactly what they do: protect the revolution," said Talal Atrissi, a Lebanese political analyst who follows Iranian affairs. "Their loyalty is extremely high." The latest waves of arrests may just be a taste of what's ahead. The clerics have shown their ability to relentlessly pound at liberal-leaning supporters and outlets - during much less critical times.

During the first years of Mohammad Khatami's reformist presidency in the late 1990s, intelligence minders and judiciary agents - both directly controlled by the theocracy - swept up hundreds of activists, writers and others. Pro-reform newspapers and publications were closed almost as fast as they could open. It came to a head in the summer of 1999 with clashes at Tehran University.

The Iranian government has permitted Iranians a limited buffet of freedoms. These include Western music, dating, Internet cafes and generally turning a blind eye to satellite dishes and women constantly testing the boundaries of Islamic dress codes with head scarves pushed far back and coats ever shorter and tighter. The unwritten deal, however, was that it was a reward for staying clear of politics that could rattle the system.

That has broken down. Some protesters have turned Mousavi's claims of rigged elections into a journey across Iran's red lines and taboos - direct criticism of Khamenei and the ruling order. The payback from authorities could be long and severe.

Khamenei has effectively sanctioned such payback. He has portrayed his opponents as guided by foreign "enemies," including the United States and Britain. It instantly evokes memories of the US influence under the shah and an American-aided uprising in 1953 that deposed an elected government that had nationalized the oil industry and broken Britain's long control.

State media has followed up with a barrage of programming linking the unrest to outside plots, including "confessions" from alleged protesters.

This has turned the crackdown - in the minds of the regime and its backers - from a civil dispute into a defense of Iran.

With Khamenei's authority weakened and questioned, speculation has risen about an inside challenge led by former President Hashemi Rafsanjani, who heads a panel that has the power to remove the supreme leader. Such an extreme measure has never been used or even publicly discussed before, and would be akin to an in-house coup.

Chess has some of its early roots in ancient Persia, and the past weeks could just be the first moves in a long contest.

"In the past, successful opposition movements ... coalesced over a time frame of years, not weeks or months," said Ehsan Ahrari, an analyst on regional affairs. "So it would be a mistake to read too much into the current form."
Posted by: Fred || 06/28/2009 00:00 || Comments || Link || E-Mail|| [328 views] Top|| File under: Govt of Iran
Home Front: Politix
Republicans who voted for Waxman-Markey climate bill
The House just passed the sweeping carbon tax bill commonly known as Waxman-Markey by the thinnest of margins, 219-212. Right-leaning groups felt very strongly about the measure and pulled out all sorts of stops to get Republicans in line against it.

Those efforts, and those of the House GOP leadership, worked for the most part except for 8 Republicans, most of whom are likely to face significant pressure from the base for their vote. They are as follows: Mary Bono Mack (Calif.), Mike Castle, Mark Steven Kirk (Ill.), Leonard Lance (NJ), Frank LoBiondo (NJ), John McHugh (NY), Dave Reichert (Washington), Chris Smith (NJ).


I want to know the names of the forty-four Democrats who crossed the line to vote with the Republicans against their party's bill. Especially if they are in strongly Democratic districts, these Representatives deserve our support.
Posted by: Fred || 06/28/2009 00:00 || Comments || Link || E-Mail|| [450 views] Top|| File under:
Syria-Lebanon-Iran
Mass detentions of potential pro-reform leaders muting opposition
Iranian authorities have barred journalists for international news organizations from reporting on the streets and ordered them to stay in their offices. This report is based on the accounts of witnesses reached in Iran and official statements carried on Iranian media.

The Iranian government has seized and detained several hundred activists, journalists and students across the nation, in one of the most extensive crackdowns on key dissidents since the 1979 Islamic Revolution.

Even as unprecedented protests broke out on the streets after the June 12 disputed presidential election, the most stinging backlash from authorities has come away from the crowds through roundups and targeted arrests, according to witnesses and human rights organizations. They say plainclothes security agents have also put dozens of the country's most experienced pro-reform leaders behind bars.

The Iranian government says only that unspecified figures responsible for fomenting unrest have been taken into custody.

The arrests have drained the pool of potential leaders of a protest movement that claims President Mahmoud Ahmadinejad stole the election by fraud. They also point to the potential for high-profile trials -- and serious sentences -- before a special judicial forum created to handle cases from the unrest.

With the main reformist candidate Mir Hossein Mousavi under constant police surveillance, protests demanding a new vote have withered. Many of those rounded up during demonstrations have been released within days.

But most of those detained in raids against potential opposition remain in custody. That has spread fear among Mousavi supporters and left the opposition movement reeling.

More than 200 arrests in crackdown
"We heard some news about people who are arrested at night and we are worried if it could happen to us," a Tehran resident active in the protests wrote in an e-mail Friday, asking for anonymity for fear of government retaliation.

The targeted arrests appear to have begun the day after the election. Several of Iran's best-known reformist politicians were taken into custody, including the brother and several close allies of former President Mohammad Khatami.

Since then, at least 230 more students, professors, journalists and reformists have been arrested, according to the International Campaign for Human Rights in Iran. At least 29 are known to have been released, the New York-based organization said in a list released Wednesday, although it acknowledged that the numbers were constantly changing.

The crackdown appears to have grown bolder as the government escalated its use of force on the streets.

Security agents arrested nearly the entire staff of Mousavi's newspaper, The Green Word, Monday night, seizing 25 people in a raid on its offices, according to a statement on Mousavi's Web site. Four or five who were out of the office during the raid remain free, according to the paper.

Posted by: Fred || 06/28/2009 00:00 || Comments || Link || E-Mail|| [391 views] Top|| File under: Govt of Iran
India-Pakistan
US interference spawning terrorism in region
[Geo News] Jamaat Islami (JI) Secretary General Liaquat Baloch Saturday said the US interference and its armed action is causing the whole region to be inflicted with terrorism. Talking to various delegations at Mansoorah, he said after Pakistan and Afghanistan, the conditions are worsening in Iran. Liaquat said the Asian countries will keep on suffering from lawlessness, until US is staying in Afghanistan, adding it is imperative for the global peace that US withdraws its troops from Afghanistan. Engineered extremism was caused by drone attacks and bombardment at Lal Masjid, Jamia Hafsa and Darul Hifz in Bajaur,' JI leader said warning that Pakistan will not be allowed to turn into a secular country.


Yes, yes, it's all America's fault. Be careful, lest we be at fault even more.
Posted by: Fred || 06/28/2009 00:00 || Comments || Link || E-Mail|| [318 views] Top|| File under: Jamaat-e-Islami
Israel-Palestine-Jordan
A child dies, a martyr is born
Surely the Iyad Qarmout tshirts aren't far behind...

A Palestinian child was announced dead Saturday due to injuries he had sustained from the Israeli offensive on Gaza six months ago. Iyad Qarmout lost his life after his house was damaged by an Israeli raid that had hit an adjacent target, Palestinian medical sources told KUNA.


I assume his parents did not avail themselves of the free Israeli clinics set up even as the soldiers went over the fence.

In late December of 2008, Israel had launched a 22-day offensive that reaped lives of 1,495 people, most of them were women and children, while some 5,500 others were injured.
Posted by: Seafarious || 06/28/2009 00:00 || Comments || Link || E-Mail|| [314 views] Top|| File under:
Syria-Lebanon-Iran
Lebanese PM-designate vows unity government
[Iran Press TV Latest] Lebanese Prime Minister-designate Saad Hariri has vowed to seek a unity government to handle all challenges facing the country.


That always works well.


"A capable government should be able to face Israeli threats, and preserve unity among the Lebanese," Hariri said after being tasked with forming the country's next cabinet by President Michel Suleiman on Saturday.

We "will safeguard the constitution, institutions, sovereignty, independence and the project of the building of the Lebanese state," Al Manar TV quoted him as saying.

Hariri said that he will hold talks with parliamentary blocks, and will explain to them the depth of the challenges Lebanon is facing in order to reach unified stands for the interest of Lebanon.

His selection as prime minister was set after days of consultation between Lebanon's various political factions and a private meeting between Hariri and the Hezbollah leader Hasssan Nasrallah.

In total, Hariri was proposed by 86 of Lebanon's 128 deputies -- 71 lawmakers from his own majority alliance, in addition to Parliament Speaker Nabih Berri and his bloc of 12 parliamentarians along with two Armenian deputies were in favor of Hariri's premiership, according to various groups.
Posted by: Fred || 06/28/2009 00:00 || Comments || Link || E-Mail|| [326 views] Top|| File under:
Israel-Palestine-Jordan
World Bank approves Dead Sea canal plan: Israel
JERUSALEM - The World Bank has approved a pilot plan for a canal linking the Red Sea to the rapidly shrinking Dead Sea, Israeli Development Minister Sylvan Shalom announced on Saturday. Israeli public radio said the bank will provide 1.25 billion dollars in finance for the project.

The initial proposal is for a 180 kilometre (110 miles) channel to transport 200 cubic metres of water, of which half would gush into the Dead Sea and half would feed a giant desalination plant jointly run by Israel, Jordan and the Palestinian Authority, Shalom's ministry said.

The next stage would see the construction of a canal to supply two billion cubic meters of water a year to maintain and increase water levels in the Dead Sea, which is on course to dry out completely by 2050 if nothing is done.

Shalom, who met World Bank president Robert Zoellick in Washington on Friday, said approval from the global institution was a "spectacular" development aimed at relaunching the project.

The idea of a link between the Red Sea and the Dead Sea, the lowest point on the planet, was first mooted several years ago and in December 2006 representatives from Jordan, Israel and the Palestinian Authority ordered a feasibility study. Progressed has been slow because of the stalling of the Middle East peace process.

The level of the Dead Sea, a natural site of prime historic and economic importance, has been falling by a metre (three feet) every year, creating major environmental problems.
Posted by: Steve White || 06/28/2009 00:00 || Comments || Link || E-Mail|| [327 views] Top|| File under:
Southeast Asia
3 killed in Thai south
[Straits Times] A THAI soldier, a policeman and a suspected Muslim militant were killed in an early morning clash in the kingdom's troubled south on Saturday, police said.

They said about 200 officers and soldiers sealed off a house after villagers tipped them off about a building where separatist militants were staying in the Bannang Sata district of Yala province.

Militants inside the house opened fire on security forces as they stormed the building, killing one soldier and a policeman, police said, while a man was shot dead as he tried to escape.

An unknown number of men remain inside the house while security forces continue to surround it, police added.

Violence in Thailand's deep south has spiked in recent weeks, with masked gunmen killing 11 worshippers in a mosque earlier this month in Narathiwat province - one of the worst attacks in the past five years of insurgency.

Thai police have announced a 5,900-dollar reward for leads on the attack, which wounded another 12 people as they attended evening prayers.
Posted by: Fred || 06/28/2009 00:00 || Comments || Link || E-Mail|| [362 views] Top|| File under: Thai Insurgency
Bangladesh
BNP trio skips JS probe hearing
[Bangla Daily Star] Former speaker Jamiruddin Sircar, his deputy Akhtar Hamid Siddiqui and former chief whip Khandaker Delwar Hossain yesterday skipped meeting the all-party parliamentary probe body, which summoned them to defend graft charges against them.
Posted by: Fred || 06/28/2009 00:00 || Comments || Link || E-Mail|| [319 views] Top|| File under:
Iraq
Cycle of violence kills 15, injures 50 in Baghdad market
[Beirut Daily Star: Region] A booby-trapped motorcycle loaded with nails and ball-bearings exploded in a crowded bazaar Friday in Baghdad, killing at least 19 people and wounding 50, Iraqi officials said. The attack occurred just four days before the deadline for US combat troops to withdraw from cities.

The wave of violence that killed more than 200 people this week has raised fresh doubts about the ability of Iraqi forces to provide security as their US partners become less visible.

Another explosion in the northern city of Mosul killed an Iraqi soldier and wounded two others, police said.

The Baghdad explosion occurred just after 9 a.m. when the market was packed with young people buying or selling motorcycles in central Baghdad, according to police. Ghaith Abdullah, 35, was unloading motorcycles he planned to sell from his truck when the blast occurred. "I saw a ball of fire and some motorbikes were lifted about 10 meters into the air," he said. "When the smoke from the explosion vanished, I saw a large number of young men lying on the ground soaked in blood."

"There were others who were screaming and crying for a lost brother or a friend. I do not know why these explosions are taking place and the Iraqi security forces are doing nothing to stop them," he added.

Nobody claimed responsibility for the attack, but insurgents frequently target crowded market districts to try to maximize casualties. The motorcycle bazaar is only open on Fridays.

The market has been hit by several bombings in the past, but Iraqis had resumed flocking to the area due to a sharp drop in violence.

An aide to anti-US Shiite cleric Muqtada al-Sadr, Sheikh Asaad al-Nassiri, denounced the bombings - many of which targeted Shiite areas - and called on worshippers to protest the violence after Friday prayers in Kufa, south of Baghdad. He also read a statement from Sadr that blamed the Americans for the bombings and called on his followers to demand "security, services, independence and sovereignty by peaceful and civilized means."

In Sadr City, protesters burned an American flag as an official from Sadr's office told the crowd that the US was trying to use the bombing as an excuse not to withdraw. "The latest criminal acts inside Iraqi cities are clear proof that there will be no withdrawal and that the occupier is trying to find pretexts to stay in our holy land," Salman al-Fraiji said.

Attacks in Iraq have continued on a daily basis despite the security gains of the past two years, but the recent bombings have been larger in terms of numbers killed.

A medical assistant at one of the hospitals where the victims were taken, who identified himself as Abu Mohammad, said many of the wounded people had been struck by nails and ball-bearings and suffered severe burns.

Police and hospital officials, who gave the death toll on condition of anonymity because they weren't authorized to release the information, said more than 50 people had been wounded.
Posted by: Fred || 06/28/2009 00:00 || Comments || Link || E-Mail|| [392 views] Top|| File under: Iraqi Insurgency
India-Pakistan
Tomb blown up in Landikotal
[The News (Pak)] Unidentified miscreants blew up tomb of a minister's uncle in Landikotal area of Khyber Agency Friday morning. In March last year, Hafiz Abdul Azeem, uncle of Federal Minister for Zakat and Ushr Pir Noorul Haq Qadri, was killed along with his son and a nephew by armed men in Jamrud tehsil of Khyber Agency.


Now they've been killed again. I'm sure someone feels terribly clever.

Belonging to a spiritual family from Landikotal, people from many areas used to visit the grave of Hafiz Abdul Azeem. Locals said two bombs were panted near the tomb in Pirokhel area of Landikotal, which destroyed the mausoleum.

Two more explosive devices planted to blow up the tombs of Maulana Nooruddin Qadri, nephew of the minister and Maulana Humayun Qadri, brother of the minister, were defused by the bomb disposal squad, they added.


Good on the bomb disposal squad! May they have many successes.
Posted by: Fred || 06/28/2009 00:00 || Comments || Link || E-Mail|| [442 views] Top|| File under: TTP
Home Front: Politix
Grayson vote traded to get storm center
Democratic leaders in the U.S. House were scrounging for votes Friday to pass a controversial global-warming bill, and U.S. Rep. Alan Grayson, D-Orlando, was willing to deal.

The result?

In exchange for his vote, Grayson got assurances from Democratic leaders that they would support his efforts to build a new $50 million hurricane-research center in Central Florida. And House Speaker Nancy Pelosi got a 219-212 victory on the bill. "This is a home run," Grayson said.


The $50 million storm center is likely the result of a $5,000 campaign contribution. How cheap our politicians are in the end ...

But construction of the hurricane facility is hardly guaranteed.

First, the bill must pass the more-cautious Senate and survive negotiations between the two chambers before it can be signed into law by President Barack Obama. Given the costs of capping carbon emissions and coming up with alternative-energy sources for electricity -- the Congressional Budget Office estimates at least $175 per household a year -- the fight will be fierce.

Indeed, 44 Democrats voted against the bill Friday night, despite intense lobbying by Obama and other Democratic leaders.

Even if the bill does become law, the pledge Grayson extracted remains the legislative equivalent of an IOU. On the House floor before the vote, the hurricane center simply was called a "priority" by the chairman of the House Energy and Commerce Committee.

"I think it's a very worthwhile project. I look forward to working on it and making it a priority as the legislative process moves along," said U.S. Rep. Henry Waxman, the California Democrat who sponsored the bill.

According to Waxman, the center could be constructed with funds aimed at helping states "study and adapt to climate change," money that would not be available until 2012 at the earliest. The hurricane center is "among the type of activities that would be eligible to receive funding," he said.
Posted by: Fred || 06/28/2009 00:00 || Comments || Link || E-Mail|| [312 views] Top|| File under:
India-Pakistan
Fazlullah's family nabbed: Malik
[Geo News] Federal Interior Minister Rehman Malik Saturday said the family of Mullah Fazlullah has been nabbed and they are being treated in respectable manner and not being manhandled.

Talking to media here, the interior minister said the extremists are not Taliban; instead they are Zaliman (Wrongdoers) and an absolute crackdown will be launched against them and they would not be spared any chance at all to rally again.


Does he mean miscreants or taqfiri?

Rehman Malik said Afghan soil is being utilized for terror purposes and this issue would be tabled at every forum, adding he urged his Afghan counterpart to stem cross-border interference.

Malik said decision regarding making religious education compulsory along with the worldly education, has been taken up and a Madrassa Regulatory Authority would be established by August for the implementation on the project. The authority will be responsible for registration of students, admission, examination system and forming strategy to stem the miscreant elements from entering madaris (seminaries). The new syllabus will include physics, mathematics, chemistry and English in addition to the Holy Quran.


A confusing statement: I assume Minister Malik means that madrassas must add sciences, math and English to their current curriculum of memorizing Muslim religious texts, and not that the Koran will be made mandatory in public schools.
Posted by: Fred || 06/28/2009 00:00 || Comments || Link || E-Mail|| [351 views] Top|| File under: TTP
Syria-Lebanon-Iran
Where has ex-Iran president Rafsanjani vanished to?
If anyone can serve as the ultimate barometer of the political mood in Iran, and knows what to say without looking like someone who has stepped out of line, it is Ayatollah Ali Akbar Hashemi Rafsanjani, says Kenneth Pollack, a former CIA intelligence analyst and Iran researcher at the Saban Center for Middle East Policy at the Brookings Institute in his book "The Persian Puzzle: The Conflict between Iran and America" (Random House, 2004).

During the past month Rafsanjani has stepped strikingly "out of line." Three days before the elections he made public a letter he sent to Iran's supreme leader Ayatollah Ali Khamenei that included a sharp complaint against him. "The supreme leader has seen fit to remain silent in the face of [Iranian President Mahmoud] Ahmadinejad's accusations against me," wrote Rafsanjani. He was referring to Ahmadinejad's remarks during a televised debate with rival presidential candidate Mir Hossein Mousavi, in which Ahmadinejad accused Rafsanjani of having made millionaires of members of his family since the Islamic revolution in 1979, and accused Mousavi of being supported by "corrupt politicians like Rafsanjani."

A week later, in his Friday sermon, Khamenei attacked Ahmadinejad for his remarks against Rafsanjani and, very angrily, "suggested" that anyone who has complaints about Rafsanjani should submit them to a court and not make false accusations in public. However, he immediately added that even though he has known Rafsanjani for over 50 years, Ahmadinejad is closer to his heart.
Continued on Page 49
Posted by: Steve White || 06/28/2009 00:00 || Comments || Link || E-Mail|| [360 views] Top|| File under:
India-Pakistan
Pakistan to start mass production of JF-17
ISLAMABAD - Pakistan is expected to start producing its first locally built modern fighter jet by the end of this month, joining other countries that manufacture their own combat aircraft, the chief of the country's air force said Saturday.

The JF-17 Thunder is a lightweight and multi-role combat aircraft. It was initially a collaborative project between China's Chengdu Aircraft Corporation and Pakistan Aeronautical Complex.


The JF-17 is the Pak version of the Chinese FC-1, which is an indigenous Chinese version of the export version of the MiG-33, which the Rooskies decided wasn't good enough for them.

The first two aircraft, which were entirely developed in China, were delivered to the Pakistan Air Force (PAF) in March 2007. The following year Pakistan started limited serial production, with plans for full-fledged production after completion of testing and avionics evaluation.

"We will start production of this aircraft from the 30th of this month (June) and, Inshallah, the first Made in Pakistan JF-17 aircraft will fly in Pakistan's airspace by end of this year," PAF chief Air Chief Marshal Rao Qamar Suleman said.

The announcement to start mass production of fighter jet comes as Pakistan has been increasingly relying on air power to defeat the Taliban militants in its north-western region. The air force has been increasingly used to dislodge militants from mountain tops and destroy their hideouts.

"PAF has extensively flown against the militants in Swat as well as in FATA and application of airpower has brought about tangible results," the country's air chief said, addressing a graduation ceremony. "This is a new type of warfare, in which PAF has been participating for the first time during the last one year or so in support of the Pakistan army."

The JF-17 is designed to be a cost-effective fighter which can meet the tactical and strategic needs of air forces of developing countries. Pakistan planned to produce 25 to 30 planes annually.
Posted by: Steve White || 06/28/2009 00:00 || Comments || Link || E-Mail|| [315 views] Top|| File under:
Syria-Lebanon-Iran
Miliband: West interested in engaging Iran
[Iran Press TV Latest] Britain has announced it will attempt to engage Iran despite the Tehran government's reaction to the country's post-election violence.

"We continue to believe that the engagement we proposed with Iran is right, that we continue to say when we have concerns about treatment of the Iranians," British Foreign Secretary David Miliband said on Saturday.

Speaking to reporters at the Greek island of Corfu, Miliband said, "We should leave no room for excuse. The debate taking place in Iran is in reality a debate between Iran and the West."

The European Union and the United States have criticized the Iranian government's response to protests that sparked following the victory of President Mahmoud Ahmadinejad on June 12 with nearly two-thirds of the votes.

Defeated presidential hopefuls Mir-Hossein Mousavi and Mehdi Karroubi rejecting the election result as fraudulent and demanded a re-run.

At least 20 people were killed and many others injured when some protests turned violent. Tehran blames 'saboteurs' for the deaths of the Iranian protesters.
Posted by: Fred || 06/28/2009 00:00 || Comments || Link || E-Mail|| [318 views] Top|| File under: Govt of Iran
Southeast Asia
9 wounded in bomb attack
[Straits Times] NINE people were wounded in a bomb attack at a bus terminal in the southern Philippines on Saturday, police said.

The blast, the latest in a string of attacks in the south over the past few months, hit in the town of Tacurong on Mindanao island, regional police spokesman Chief Inspector Alexander Sarabia said.

While no one has claimed responsibility for Saturday's blast, the military said they have reason to believe it was carried out by a 'special operations group' of the separatist Moro Islamic Liberation Front (MILF).

'The planned bombing activities targetting bus terminals and military installations clearly ... is a part of their diversionary effort to inflict casualties,' regional army spokesman Lieutenant Colonel Jonathan Ponce said.

'These rogue MILF groups are very desperate,' he said, adding that a military ordnance team was helping police secure the area around the attack to make sure there are no follow-up blasts.

The 12,000-strong MILF in August last year broke a five-year ceasefire and attacked several towns and villages across Mindanao, sparking a humanitarian crisis that has left tens of thousands homeless.

The fighting has also left more than 300 combatants on both sides dead, as well as many others injured, according to the military.
Posted by: Fred || 06/28/2009 00:00 || Comments || Link || E-Mail|| [362 views] Top|| File under: Moro Islamic Liberation Front
Israel-Palestine-Jordan
Palestinian factions' talks to resume in Cairo tomorrow
Representatives of Palestinian factions of Hamas and Fatah are expected to resume their sixth round of talks in Cairo on Sunday.

Upon arrival Hamas Deputy politburo, Dr. Moussa Abu Marzouq who heads his faction in the talks said that the meeting was at an invitation of Egypt with the participation of Fatah's high ranking official Ahmad Quraei who is scheduled to arrive later tonight.

Earlier, Egyptian Intelligence Chief Omar Suleiman stressed importance on continuing Egyptian efforts and find the means to end Palestinian internal dispute to reach a national reconciliation.

Several media outlets said that the talks should be serious and should put an end to political arrests and media war between Fatah and Hamas.

In the past, Hamas has called for the release of all political prisoners in the West Bank, but such call was not answered in full despite the recent release of some prisoners in the past few days.
Posted by: Seafarious || 06/28/2009 00:00 || Comments || Link || E-Mail|| [365 views] Top|| File under:
Afghanistan
Karzai invites Talibs to vote
Inviting the Taliban and other opposition groups to participate in the country's second presidential polls, President Hamid Karzai Saturday said violence was not solution to problems.

Taliban should vote instead of talking of attacking the elections, Karzai told a news conference at his Presidential Palace. The incumbent president is one of the 41 candidates for the presidential elections scheduled to be held on August 20.

Taliban and other groups, holding arms so far, as well as other eligible Afghan voters should register themselves and participate in the landmark presidential elections. He said if Taliban wanted to serve the nation, it was the best way to stop violence and participate in the electoral process to rebuild the country.

"I appeal them to shun violence for ever," said the Afghan leader who is the favourite among the candidates as he stands for the second term in office of the president of Afghanistan.

"Nice doggie," he said over-heartily. "Where is that damn rock?", he thought, frantically checking the ground for a good-size stone...

In recent months, there is visible increase in Taliban violence in the southern and southeastern zones while both military and non-military officials are worried about the spread of Taliban into the comparatively peaceful northern and western zones of the country. It is because of this spiraling violence that many observers believe the militants could disrupt the upcoming presidential elections by staging attacks in cities, including the central capital Kabul.
Posted by: Seafarious || 06/28/2009 00:00 || Comments || Link || E-Mail|| [372 views] Top|| File under:
Home Front: Politix
Obama names 'czar' to Muslim communities
The Obama administration on Friday named America's first ever special representative to Muslim communities. Secretary of State Hillary Clinton on Friday named Farah Pandith as the United States Special Representative to Muslim Communiites. Pandit is expected to engage with Muslims around the world on a grassroots and organizational level.


Until she's told to put on a burqa and shut up ...

"I am pleased to announce the appointment of Farah Pandith to serve as Special Representative to Muslim Communities," Clinton said. "Farah brings years of experience to the job, and she will play a leading role in our efforts to engage Muslims around the world."

Pandith, a State Department veteran and former official at the U.S. Agency for International Development, was an immigrant to the United States from India.


They're going to send an Indian female to the Arab world? That's almost as bad, even if she is Muslim, as sending a Jew or an African-American. Either somebody in State is seriously tone deaf, or they really want to ram home the idea that such moldy old ideas die in America... and if Muslims want to succeed in the larger world we represent, they'll have to give up such ideas.

"She has said that she sees her personal experience as an illustration of how Muslim immigrants to the US can successfully integrate themselves into American society," the State Department said of her Islamic faith. "She grew up in Massachusetts with a diversity of faiths, ethnicities and perspectives."


She has indeed succeeded until now. Let us hope, for the sake of the country she chose, that she continues to succeed in her new position.

If I thought this was a clever idea to push a Muslim, Indian woman into the Arab world to get them to recognize that they had to change and join the 21st century, I'd be impressed. Then I look at who's in charge, Bambi and the Hildebeast, and I don't think they're that clever.
Posted by: Steve White || 06/28/2009 00:00 || Comments || Link || E-Mail|| [451 views] Top|| File under:
China-Japan-Koreas
Kim Jong-un will start as puppet leader
[Beirut Daily Star: Region] The youngest son of North Korean leader Kim Jong-il will be weak, vulnerable and at the mercy of the old guard for years to come under a stage-managed succession taking place in the hermit state. In fact, it is the youth and inexperience of Kim Jong-un, 25, that makes him the most appealing candidate to next wear the crown for the Kim family dynasty that has ruled the country since it was founded more than 60 years ago.

"The youngest child is seen as the most manageable," said Suh Jae-jean, president of the Korea Institute for National Unification, the South's top think tank for inter-Korean affairs. "For a period of time, he will be used as a puppet leader."

The succession process is in its early stages, with orders being given to high-ranking military officers and ruling Workers' Party officials that they should regard Jong-un as the next leader, South Korean government officials have said.

To raise his profile, Jong-un may be visiting some key parts of the ruling system such as the National Defense Commission, the seat of power in North Korea, one intelligence source said.

The North places great emphasis on seniority and the ruling elite around Kim Jong-il, mostly men in their 70s and 80s, are not about to take orders from his youngest son, the source said. Suh said he could foresee a time when Jong-un leads a new generation of cadres who are now in the 40s and 50s after the old guard has died.

Kim Jong-il, 67 and thought to have suffered a stroke last year that raised questions over his grip on power, in April elevated his brother-in-law, Jang Song-thaek, to the National Defense Commission in a move analysts saw as signaling he would serve as a caretaker while the successor gains experience.

While North Koreans would be willing to accept succession within the Kim family, Jong-un faces a long struggle to rise from obscurity and build a personality cult of his own, analysts said. Kim Jong-il was anointed successor by his father and state founder Kim Il-sung in 1974. His rise was managed carefully for 20 years before he took over in 1994 when his father died. Even then, it took him at least two years to secure his position.

For now, Kim Jong-il is likely in good health and his grip on power strong, South Korean Unification Minister Hyun In-taek told Reuters this week. He added that the North's recent saber-rattling, which included a nuclear test on May 25, was linked to Kim's need to consolidate power and through that secure the eventual succession of Jong-un.

Some analysts speculate the succession announcement may not come until 2012, the 100th anniversary of Kim Jong-il's father's birth.
Posted by: Fred || 06/28/2009 00:00 || Comments || Link || E-Mail|| [443 views] Top|| File under:
Syria-Lebanon-Iran
Iran condemns G8 stance on its election
[Iran Press TV Latest] Iran's Foreign Ministry says the country "regrets" a "hasty" statement by the Group of Eight major powers about its June 12 presidential election.

"The Islamic Republic of Iran condemns the interfering and unacceptable remarks by the President of the European Parliament. Such hasty remarks are made under circumstances that the Guardian Council has not yet completed the process of probing into election complaints," Iranian Foreign Ministry spokesman Hassan Qashqavi said Saturday.

His remarks came after EU President Hans-Gert Pottering offered to lead a mission of EU lawmakers to Iran to help defuse the tense situation following the disputed June 12 presidential election.

Pointed to mass participation of Iranian voters, the spokesman said, "The election was held in a highly competitive and free atmosphere and in accordance with law."

"The world expects foreign ministers of the eight industrialized nations to focus on their predetermined agenda and raise serious problems that their countries and the international community are faced with," he said.

"If the president and other members of the European Parliament pay a visit to Iran within a framework of mutual respect and interests, it can be regarded as a positive step toward the expansion of parliamentary ties between Iran and Europe. Otherwise, it will not be fruitful at all," Qashqavi added.

On Friday, the G8 foreign ministers deplored post-election violence in Iran, which led to the loss of lives of Iranian civilians.

They also urged Iran "to respect fundamental human rights including freedom of expression" and said that the crisis should be settled through "democratic dialogue and peaceful means."

Following the re-election of President Mahmoud Ahmadinejad on June 12, Iran became the scene of rallies with defeated presidential hopefuls Mir-Hossein Mousavi and Mehdi Karroubi rejecting the election result as fraudulent and demanding a re-run.

Tehran has summoned ambassadors from Britain, France, Switzerland, the Czech Republic and Canada to warn them against "interfering" in the internal affairs of the country.

The meeting of the G8 foreign ministers was held in Trieste in northeastern Italy to discuss the means to restore security to Afghanistan.
Posted by: Fred || 06/28/2009 00:00 || Comments || Link || E-Mail|| [335 views] Top|| File under: Govt of Iran
Economy
Governor threatens third furlough day for state workers
Gov. Arnold Schwarzenegger plans to furlough state workers an additional day each month starting in July if lawmakers do not send him an immediate solution for the entire $24 billion budget deficit, he said Friday.


Fair enough -- if he can't fire them and they won't accept a pay cut, but there isn't enough money, they get to work less.

Schwarzenegger's move would force at least 215,000 state workers to take three unpaid days of leave each month, the equivalent of a 14 percent pay cut in all. A third furlough day would strike another economic blow to the Sacramento region, where more than 80,000 area residents work for the state.

The Republican governor framed the additional furlough day as an effort to preserve cash as the state faces the prospect of issuing IOUs starting Thursday to vendors and low-income disabled and elderly residents.

"It's clear that if the Legislature does not send a full budget solution to my desk by June 30, California will face an extreme cash-flow problem that will threaten our ability to pay for vital services," Schwarzenegger said in a statement. "I cannot force the Legislature to act, so I must do what is in my power as governor to conserve cash so that the state can continue to operate."

The state would save about $61 million in cash in July alone with an additional furlough day -- and $184 million with all three days of unpaid leave, according to the Department of Finance.

But Hallye Jordan, spokeswoman for Democratic state Controller John Chiang, said the cash shortage for July is currently pegged at $2.78 billion, and that the savings from one day's furlough would not provide enough savings to avoid having to issue IOUs in July.
State employees would schedule the third furlough day, like the other two, on their own, said Schwarzenegger spokesman Aaron McLear.

The Legislature and the state judiciary are exempt from the governor's furlough plan because they are separate branches of state government. An estimated 15,000 employees who work for constitutional officers, such as Chiang or Attorney General Jerry Brown, also have avoided furloughs because the question of whether Schwarzenegger can compel them to do so is tied up in court.
Posted by: Fred || 06/28/2009 00:00 || Comments || Link || E-Mail|| [405 views] Top|| File under:
Syria-Lebanon-Iran
Saad Al-Hariri declared Lebanon's new premier
The influential member of the Lebanese Parliament, Saad Al-Hariri, was declared on Saturday as the prime minister of the planned government. The announcement was made by President Michel Suleiman after completing consultations with the various blocs of the parliament.

Up to 86 members of the 128-seat Lebanese Parliament have declared support for naming the powerful Al-Hariri as head of the prospected government, it was officially declared earlier on Saturday.

Lebanese President Michel Suleiman assigned Saturday MP Saad Al-Hariri to form a cabinet after 86 lawmakers nominated the son of the murdered Prime Minister for the post.

Al-Hariri, 39, is the second eldest son of Rafik Al-Hariri, Lebanon's prime minister who was assassinated on February 14 2005, and is married to Lara Bashir Al-Adham and has three sons.

He studied High-school in France and Saudi Arabia, and graduated from Georgetown University in 1992 with a degree of International Relations.Al-Hariri junior became involved in politics following the murder of his father and has spearheaded the Future Current ever since.

He ran for parliamentary elections in 2005 representing Beirut constituency, and has formed a majority of 35 MPs. He was re-elected this year to head a parliamentary majority of 41 lawmakers out of the 128-seat house. Al-Hariri junior has a background career in communications and information technology, and was member of boards in many private firms.
Posted by: Seafarious || 06/28/2009 00:00 || Comments || Link || E-Mail|| [702 views] Top|| File under:
-Signs, Portents, and the Weather-
More Airbus A330 problems
Since we followed the Air France disaster, you might be interested in this. Another A330, for Northwest, had similar problems but the pilots got the plane out of trouble without mishap.
Posted by: Steve White || 06/28/2009 00:00 || Comments || Link || E-Mail|| [321 views] Top|| File under:
Turkey passes law limiting military courts
[Geo News] Turkey's parliament has passed legislation aimed at meeting European Union membership criteria to ensure military personnel are tried in civilian courts during peacetime rather than in military courts.

The legislation passed on Friday requires civilian courts to try members of the armed forces who are accused of crimes including threats to national security, constitutional violations, organising armed groups and attempts to topple the government, according to parliament's website.

The legislation comes amid renewed tensions between the powerful military and the government after a newspaper published a document this month that allegedly outlined an army plot to undermine the ruling AK Party, which traces its roots to an outlawed movement.

Chief of the Military General Staff Ilker Basbug on Friday said the document was a smear campaign against the armed forces. A military prosecutor ruled this week there was insufficient evidence for an investigation, but Prime Minister Tayyip Erdogan has vowed that civilian prosecutors will now takeover the probe.

Ending the military's influence in politics is a key step the EU expects Turkey to take to advance its membership bid. The change to the penal code also says civilians cannot be tried in military courts unless the country is in a state of martial law or at war.

It was not clear if the changes to the penal code will affect the trial of military officers who have been charged in the so-called Ergenekon case investigating an alleged right-wing network that sought to topple the government.

Erdogan and the military have repeatedly faced off during the government's six-year rule over the AK Party's efforts to ease restrictions on religion in Turkey. The country's generals are the self-proclaimed guardians of Turkish secularism and have forced four governments from power since 1960.
Posted by: Fred || 06/28/2009 00:00 || Comments || Link || E-Mail|| [318 views] Top|| File under:
Africa Subsaharan
Zimbabwe frustrated at Western aid boycott
[Mail and Globe] Zimbabwe's vice-president on Friday expressed frustration that Prime Minister Morgan Tsvangirai's European and US trip didn't raise as much financial aid as her government had hoped, but called it a "quite successful" first step.

Joice Mujuru, who fought alongside President Robert Mugabe in Zimbabwe's war of independence, told the Associated Press that the government had hoped Tsvangirai's nearly three-week trip, which just ended in Paris, would have produced "more financial support, but being the first, it's a positive move".

She said it is being quickly followed up by ministerial visits to key countries and an investment conference to generate financial support for the new coalition government.

Tsvangirai launched the tour saying he wasn't carrying a begging bowl but wanted to mend his nation's relations with Western leaders, who accuse Mugabe of trampling on democracy and ruining a once-vibrant economy. Many Western nations want Mugabe to step down and are reluctant to offer Zimbabwe major aid or donate money directly to the government.

When Tsvangirai visited Britain this week, Prime Minister Gordon Brown pledged £5-million ($8,2-million) in new aid for food projects and textbooks -- to be distributed by charities. Officials in France offered political support but said any new aid would focus on non-governmental organisations and not go directly to the government. Tsvangirai left Washington after meeting President Barack Obama with only a promise of $73-million in conditional aid.

Mujuru expressed frustration at Western reluctance to help the power-sharing government directly, saying Zimbabwe needs a "huge financial injection" -- estimated by the Ministry of Finance at $8-billion.

Longtime rivals Mugabe and Tsvangirai have pledged to work together to confront Zimbabwe's crippling poverty, collapsed utilities and chronic shortages of food and basic goods. Zimbabwe has had the highest inflation rate in the world, thousands have died during a major cholera outbreak, and much of the population goes to bed hungry. Many blame Mugabe, but have been increasingly critical of Tsvangirai.

Mujuru said that for almost 10 years, the government and opposition "were at each other ... but now we have decided to come together and work well" in an inclusive government.

The former rivals have the same message -- "come and help us, now we are ready to work together and improve our economy and improve the living conditions of our people," she said.
Posted by: Fred || 06/28/2009 00:00 || Comments || Link || E-Mail|| [316 views] Top|| File under:
India-Pakistan
IDPs Funds being misappropriated
[Geo News] President PML-Q NWFP Chapter Amir Muqam Saturday accused that the funds for the affected people of Swat and Malakand Operation are being largely manipulated by Baitul Maal. He was giving away the relief checque to fund established for the lawyers of Malakand here. Talking to Geo News, he said the Malakand affectees are not being fully helped, adding stopping the registration of affectees is quite regrettable. Amir Muqam demanded that all the relief funds should be all spent on the affectees. He said that Baitul Mall are embezzling the Rs5000 checques on a large scale, which is extremely condemnable.
Posted by: Fred || 06/28/2009 00:00 || Comments || Link || E-Mail|| [334 views] Top|| File under: Govt of Pakistan
Israel-Palestine-Jordan
Israeli officials deny knowledge of Gaza deal
[Beirut Daily Star: Region] Israeli officials played down reports on Friday that a deal was close with Hamas that would include the release of an Israeli soldier held captive in the Gaza Strip in exchange for Palestinians held in Israeli jails. Israeli and Palestinian political sources and Western diplomats confirmed, however, that Egyptian mediators were still working on a package of measures that could combine exchanges of prisoners, ceasefire agreements, an easing of Israel's blockade on Gaza and rapprochement between rival Palestinian factions.

A July 7 deadline set by Egypt for Islamist Hamas and the Fatah faction of Palestinian President Mahmoud Abbas to ease a schism that has divided Gaza from the Israeli-occupied West Bank, as well as this week's third anniversary of Hamas' capture of Israeli soldier Gilad Shalit, has fueled speculation of a deal.

Responding to Israeli press reports citing European diplomats that Shalit was about to be sent to Egypt, Israeli officials and European diplomats in the region said on Friday they knew of no new concrete developments in negotiations.

Hamas officials have also played down earlier reports.

Nonetheless, diplomats said negotiations were in train.

The family of Shalit, who also has French citizenship, has stepped up pressure on new Israeli Prime Minister Benjamin Netanyahu to reach a deal. The government has long balked at Hamas' price for Shalit's release, notably the freeing of leading Hamas fighters responsible for attacks on Israelis.
Posted by: Fred || 06/28/2009 00:00 || Comments || Link || E-Mail|| [329 views] Top|| File under: Hamas
Africa Subsaharan
Drafting a new Zim charter
[Mail and Globe] Zimbabwe has begun the process of writing a new Constitution, opening a new battlefield between the unity government's rival partners.

The first public meeting to canvass public opinion on the new Constitution ran smoothly at a Harare convention centre on Wednesday, but the months ahead will prove much rougher. The coalition partners appear to be drifting farther apart and drawing up a new Constitution is set to pit reformists against elements within President Robert Mugabe's Zanu-PF, still resistant to change.

The country expects to have a new Constitution by July next year, when a referendum intended to lead to fresh elections will be held. But with temperatures boiling over, it is unlikely it will be that easy.

An early sign of the bitter fight that lies ahead came on Wednesday when state media, which remains fiercely loyal to Zanu-PF, endorsed a draft -- drawn up by both parties -- which does not have limits on presidential terms and leaves the president's powers largely intact.

Although it helped draw up that draft, the top executive of the Movement for Democratic Change (MDC) said this week that it now wants broader public consultation, leading to a new draft Constitution, which would see more reforms. Senior MDC leaders and activists say the published draft falls far short of the reforms needed to check presidential powers and allow more freedoms, such as in the media. "We also need to see more change in the way we run elections," an MDC official said. "That is at the core of our troubles."

On Wednesday the MDC's national executive said: "The MDC believes in a truly people-driven Constitution-making process where the unfettered will of the people must be reflected."


Manolo! Frame the new constitution nicely, and hang it in the vault with the previous efforts!
Posted by: Fred || 06/28/2009 00:00 || Comments || Link || E-Mail|| [424 views] Top|| File under:
Home Front: Politix
Arizona's budget war is a GOP standoff
Reporting from Phoenix -- In recent years, the onset of summer in Phoenix meant two things -- triple-digit temperatures and a budget battle between the Republican-dominated Legislature, which regularly pushed to cut taxes, and Democratic Gov. Janet Napolitano, who pushed to maintain them to save or expand services.

In January, Napolitano moved to Washington to become secretary of Homeland Security, and Jan Brewer, a staunch fiscal conservative who was then Arizona's secretary of state, took her spot. "We thought, we've got a friendly face in the governor's office and we'll be able to do some good things," said Bob Burns, president of the state Senate.

It didn't work out that way.

Instead, Brewer called for a hike in the sales tax to preserve essential services, and the Legislature and the governor became enmeshed in what many call the nastiest fiscal fight in Arizona history.

Republican lawmakers refused to send Brewer a budget that she has signaled she would veto. Instead, they tried to delay until the end of the fiscal year -- June 30 -- when she would either have to sign it or shut down the government.

Brewer sued Burns and Kirk Adams, the speaker of the Arizona House, to force them to send her the budget, but the Arizona Supreme Court ruled against her this week. On Friday afternoon, the governor and legislative leaders announced an agreement that would basically kick the debate over to the voters, asking them to approve Brewer's $1-billion, three-year tax increase in November.

"It's a really interesting trap for the GOP here," said Earl DeBerge, a Phoenix-based nonpartisan pollster. "They have been so die-hard on shrinking government and shrinking taxes, they couldn't foresee that there's a minimal level of government required."


Posted by: Fred || 06/28/2009 00:00 || Comments || Link || E-Mail|| [313 views] Top|| File under:
Iraq
Iraq PM aims to ease security fears
Nuri al-Maliki, the Iraqi prime minister, has attempted to ease concerns that a wave of violence will follow the pullback of US combat troops from cities and major towns. More than 250 people have been killed in a series of attacks in recent days, raising fears that Iraqi security forces will struggle to cope after the June 30 withdrawal.

But al-Maliki said that the planned move showed that Iraqi institutions were ready to ensure the safety of their own people and would be celebrated as "victory day". "We are on the threshold of a new phase that will bolster Iraq's sovereignty," he said on Saturday. "It is a message to the world that we are now able to safeguard our security and administer our internal affairs."

Al-Maliki has blamed the recent violence on fighters from al-Qaeda in Iraq, but said they would not be successful if the country remained united. He made the remarks as parliament met to debate the reasons for the apparently deteriorating security situation.

Tariq al-Hashimi, Iraq's Sunni vice-president, echoed the concerns of many Iraqis when he urged "our people to be more cautious and avoid, whenever possible, crowded areas unless there is something important".

In a statement posted on his website on Saturday, al-Hashimi urged Iraqi security forces to increase their presence in public areas, markets and mosques.

Saleh al-Mutlaq, a Sunni member of the Iraqi parliament and the leader of the Iraqi National Dialogue Front, told Al Jazeera: "Iraqis have a right to be scared, they know very well that the withdrawal of American troops from Iraq will leave a political vacuum in the country. This is an irresponsible withdrawal from Iraq, because there is not much change in the political process or the American policy in Iraq adopted by the previous US administration.

"Al-Maliki is not aware of the consequences after the American troops leave the country, he wants to deliver what the Iraqis want - an end to the occupation."

Ayad Allawi, a former Iraqi prime minister, said that the surge in violence was likely to continue unless "drastic measures" were taken. "Always we anticipated that once there was a drawdown in forces ... the Iraqi institutions - military and police - are not capable of shouldering the responsibility. Nor will the political landscape in the country encourage stability," he told Al Jazeera.

US forces are also to leave all cities and major towns of Iraq by the end of June, including Mosul and Kirkuk, where levels of violence remain persistently high.

A "small number" of US troops would be left in some Iraqi cities after the June 30 deadline at so-called Joint Security Stations to train and advise local security forces, a military spokesman said. The US military will also continue to provide intelligence and air support to Iraqi security forces.
Posted by: Steve White || 06/28/2009 00:00 || Comments || Link || E-Mail|| [364 views] Top|| File under:
Afghanistan
Afghan Policeman Kills his Eight Fellows
[Quqnoos] An Afghan police has gunned down eight other policemen Friday night in the southern Helmand province, officials said.

A spokesman for Helmand governor, Daud Ahmadi, said the assailant has fled the checkpoint in Lashkar Gah, the centre of Helmand, taking along the weapons of the killed policemen. Daud Ahmadi said the incident occurred Friday midnight in Peer Sabaz area at the provincial capital, adding no clue yet to the reason of the deadly attack.

The spokesman avoided to disclose the identity of the murderer but termed him a 'disloyal' serviceman, fearing to have alleged links to the Taliban militants. No groups have attacked the checkpoint and the casualties caused by the conflict inside the station, Ahmadi added.


But, but, but we're told Muslims do not kill other Muslims. I'm so confused!
Posted by: Fred || 06/28/2009 00:00 || Comments || Link || E-Mail|| [348 views] Top|| File under: Taliban
India-Pakistan
Convoy attack leaves four soldiers dead in N. Wazoo
[The News (Pak) Top Stories] Seven people -- four of them Armymen -- were killed and 33 others, including 21 soldiers, injured in attacks on a military convoy in North Waziristan Agency (NWA) and air strikes in South Waziristan Agency (SWA) on Friday.

The attack on security forces' convoy jeopardised the Feb 17, 2008 peace accord between the government and Hafiz Gul Bahadur-led Taliban militants in the volatile North Waziristan Agency, bordering Afghanistan's restive Khost province.

Military officials based in the North Waziristan Agency blamed the local militants for the attack. They claimed to have intercepted conversations of senior militant commanders, asking their fighters to continue attacking security forces and government installations, as their peace accord with the government had already been scrapped.

They said militant commanders, however, decided not to make public their decision of scrapping the peace deal, as they could lose sympathies of tribesmen. "We were aware of their terrorist activities and attacks on security forces but we kept silence in the larger interest of poor tribesmen. But now I must say the government might launch a full-scale operation in the North Waziristan Agency," said an official, wishing anonymity.

Official sources told The News a military convoy, which had left Miramshah, headquarters of the North Waziristan Agency, for Bannu came under attack near an abandoned flourmill in the town.

Militants had planted heavy explosives material close to the wall of the roadside factory, which went off when the heavily-guarded military convoy was passing through the area. Four soldiers died on the spot while 18 others were injured, some of them critically. The injured soldiers were later airlifted and shifted to a military hospital in Bannu.

Security forces immediately cordoned off the area and blocked the Bannu-Miramshah road for all kinds of traffic for four hours. Later in the day, security forces arrived in large numbers and started demolishing the factory building with the help of bulldozers so that the militants could not use it for terrorist acts in future.

The owner of the flourmill had closed it several years ago and portions of the building had been demolished by tribesmen. The same military convoy again came under attack when it reached the Naurak village in Mirali subdivision. Suspected militants attacked the military convoy through an improvised explosives device (IED). Three soldiers were injured in the blast, which caused damage to a few vehicles.

The military officials finally decided to stop their journey on the dangerous Bannu-Miramshah road when another IED was recovered near the Kajhori post in Mirali. The military convoy was then taken to a nearby FC camp and ordered not to leave the area till the situation became normal.

The violence-stricken Utmanzai Wazir tribesmen in the North Waziristan Agency were in great shock over the attack on the military convoy. They condemned the attack and termed it an invitation to disaster.

"Like the rest of the areas, the militants will remain safe but we will suffer in case of a military operation," a seemingly-terrified tribal elder remarked when approached by The News in Miramshah.

Sources close to the militants said though the Taliban in the North Waziristan Agency had not yet claimed responsibility for the attack, they were demanding an end to the ongoing military operation in Janikhel and Bakakhel villages of FR Bannu.

Meanwhile, three suspected militants, including an Uzbek national, were reportedly killed and 12 others injured in air strikes carried out by PAF planes and gunship helicopters on alleged hideouts of Baitullah Mehsud in the adjoining South Waziristan Agency.

Official sources, however, claimed higher death toll in the bombing and artillery shelling. Three fighter jets pounded suspected positions of the Taliban commander at Ladha, Seegagarai, Ladha Sarai, Ashanki Gudawai, Makeen, Dwatoi and Piaza villages.

According to the sources, the PAF planes after making a few rounds of flights over the region started heavy bombing on the militants' positions. The tribal region reportedly echoed with two dozen explosions. Tribesmen in Miramshah said they heard heavy explosions when the planes pounded Makeen in the South Waziristan Agency.

However, they were not aware of any human losses as communication to the area was suspended since the military operation was launched. Military officials said three militants, including an Uzbek, were killed in Makeen.

According to the sources, 12 injured militants were brought to a private health centre in Makeen, five of them in serious condition. The sources among the militants said they had now started burying their dead during night time after the recent drone attack on the funeral procession of slain militant commander Khwaz Wali Mehsud in Makeen. Tribal sources said several shops were destroyed in Shamankhel village of Ladha subdivision in the bombing.
Posted by: Fred || 06/28/2009 00:00 || Comments || Link || E-Mail|| [383 views] Top|| File under: TTP
Southeast Asia
Thaksin supporters return to Bangkok streets
[Iran Press TV Latest] Thousands of former Thai Premier Thaksin Shinawatra's red-clad supporters march through the streets of Bangkok, calling on the government to resign.

The protesters on Saturday demanded Prime Minister Abhisit Vejjajiva step down, dissolve parliament and hold new elections.

Organizers said Thaksin was expected to address the crowd by telephone from exile. "We rally today because we want to get rid of the government, the aristocracy and bring back true democracy to the people."

At least two people were killed and hundreds of others were injured in April protests - the worst street violence in the country in over a decade.

Ousted in a 2006 coup, Thaksin Shinawatra, who was accused of corruption, fled Thailand to avoid jail.

Prime Minister Abhisit Vejjajiva, who came to power after a court charged the former pro-Thaksin party with fraud, has snubbed calls to dissolve his eight-month-old government in favor of snap elections.
Posted by: Fred || 06/28/2009 00:00 || Comments || Link || E-Mail|| [309 views] Top|| File under:
Bangladesh
Hasina served poisonous food in prison: Sajeda
Deputy Leader of the House in Parliament Syeda Sajeda Chowdhury yesterday alleged that Prime Minister Sheikh Hasina, while in incarceration at sub-jail during military-backed caretaker regime, used to be served food laced with poison.

She came up with the macabre disclosure while speaking at a programme marking the 84th birth anniversary of slain national leader AHM Quamruzzaman. "Prime Minister Sheikh Hasina became sick in prison on the parliament prescient as she was provided with poison-mixed foods," Sajeda, also a senior presidium member of the ruling Awami League, told the function organized by 'Bangabandhu O Jatiya Char Neta Parishad' at the Supreme Court Bar Association auditorium.

Quamruzzaman and three other national leaders-Syed Nazrul Islam, Tajuddin Ahmed and Captain M Monsur Ali-were gunned down by a group of army personnel inside Dhaka central jail on November 3, 1975 in a chain of deadly incidents since the August 15 tragedy in the country' s political scenes.



Unfortunately, Hasina still suffers from illness due to the damage caused by the poisoning.

Sajeda Chowdhury said Hasina fell sick having taken the toxic food and her face got swollen. She claimed an ear of Hasina was damaged due to the poison-mixed foods and said the Prime Minister still feels sick sometimes.

"Unfortunately, she (Hasina) still suffers from illness due to the damage caused by the poisoning," the Deputy Leader of the House told her audience, at a time when demands are loud for investigation of the affairs of the interim regime installed through the 1/1 changeover amid a political crisis over election issues.

Awami League chief Hasina was among the entire lot of country's top politicians held following the 1/11 episode when Dr Fakhruddin Ahmed was leading the interim government aided by the military. She was arrested on July 16, 2007 in connection with an extortion case amid the anti-graft purge and freed after eleven months on bail.

It was widely believed that she had been under intense pressure to quit politics and live in exile, as was also the case of her archrival ex-PM Khaleda Zia of BNP. Hasina and BNP chairperson Khaleda were detained in temporary prisons in the parliament complex.

People gave reply to the torture that was done on Sheikh Hasina in the makeshift prison by overwhelmingly voting her party and alliance to power at the December 29, 2008 polls held in transition to democratic government from the two-year state of emergency. "She avoided that poison-mixed food when she was informed by the women who were assigned to take care of her," Sajeda Chowdhury said. She said she started serving puffed rice, Chira and banana thereafter.
Posted by: Steve White || 06/28/2009 00:00 || Comments || Link || E-Mail|| [311 views] Top|| File under:
Home Front: WoT
Bush was right after all
by Ashok Malik


That-idiot-Bush was right? How can that be?

In diplomacy, messages are often not direct or straightforward. Sometimes lessons from one theatre have relevance for another. The belligerence of North Korean dictator Kim Jong II over the past few weeks is a sobering reminder of how things can go wrong if a paramount power decides to speak softly without waving a big stick.

On May 25, Pyongyang tested a nuclear device. A North Korean ship is currently on the high seas, apparently carrying an illegal cargo of missiles and other weaponry to Burma. On July 4, Independence Day in the United States, Mr Kim has promised to fire a missile in the direction of Hawaii.

Continued on Page 49
Posted by: Fred || 06/28/2009 00:00 || Comments || Link || E-Mail|| [347 views] Top|| File under:
Bangladesh
Five hurt as bomb goes off in train
[Bangla Daily Star] A bomb went off in a bogie of a train in Mobarakganj Railway Station of Kaliganj upazila in Jhenidah yesterday leaving five people injured.


"Honey, did you pack my bomb?"


The injured were Abu Bakar, 54, his wife Jobaida, 45, of Chuadanga, Tisha, 23, Toma, 8, and Suraya, 9 of Darshana. Jobaida was seriously injured. She was rushed to Jessore Sadar Hospital.


"I put it in your overnight bag, dear, just in case you need it."


Police and locals said when the train, heading for Sagardari, reached Mobarakganj around 5:30pm the bomb exploded and the bogie caught fire.
"It's set to go off at 5:30, you know."
"Oh, don't worry. We'll be in Mobarakganj by then."
Station Master Golam Mostafa of Mobarakganj Railway Station said passengers instantly leaped out of the train after the bomb exploded.
"Gangway!"
"Look out below!"
"We're outta here!"
On-duty railway personnel extinguished the fire. Sources said the bomb was probably in an overhead luggage compartment of the bogie.
Posted by: Fred || 06/28/2009 00:00 || Comments || Link || E-Mail|| [358 views] Top|| File under:
Afghanistan
Karzai's Brother Deserves Death: Bomber
[Quqnoos] A Pakistani suicide attacker, who failed to target President Karzai's brother, said Ahmad Wali Karzai deserves to be killed

Afghan intelligence agency in Kandahar arrested Habibullah, the bomber, who was hanging around close to Mr Wali Karzai's office that was partly destroyed after seven suicide bomber attacked the building last month.



Canadian Special Forces defused the suicide vest and reportedly have taken the suicide attacker along for interrogation.

A 19-year old Pakistani national, wearing black suicide vest was captured alive Friday morning near Ahmad Wali Karzai-led provincial council in the southern Kandahar city, the spiritual birthplace of the Taliban militants.

Quqnoos' correspondent Mohammad Masumi saw the suicide attacker; described him a squint teenager,


What on earth is a squint teenager, as opposed to any other kind?

dressed in dark gray clothing. According to the suicide attacker, he was trained by Pakistani Taliban in Quetta, a north-western city of Pakistan. "I was told by a Pakistani Talib to try and kill Kandahar provincial council chief and head of the provincial reconciliation committee and their assassination is allowed," the bomber told Quqnoos's reporter.

Canadian Special Forces -- a part of around 2,200 Canadian troops stationed in Kandahar -- defused the suicide vest and reportedly have taken the suicide attacker along for interrogation.

Taliban militants have not made any immediate comments on the arrest of the suicide bomber, who is reportedly trained and assigned by the Taliban.
Posted by: Fred || 06/28/2009 00:00 || Comments || Link || E-Mail|| [348 views] Top|| File under: Taliban
Iraq
Amid rising violence, Maliki calls for national unity
[Iran Press TV Latest] Iraqi Prime Minister Nouri al-Maliki has called for national unity as a series of bombings left hundreds of Iraqis dead ahead of the US withdrawal from the country.

"Today we are in need of unity, as they have shown their teeth against us," said Maliki, who accuses the remnants of al-Qaeda for recent bombings in the county. Several bombings over the past three days in and around Baghdad killed nearly 100 people.

The prime minister also said that the "acts of terrorism" will not deter his government from regaining full sovereignty of the country. "On June 30 there will be a national stand," Maliki said at a commemoration for the sixth anniversary of the death of the founder of the Supreme Islamic Iraqi Council (SIIC), Sayed Mohammed Baqir al-Hakim. "It is a message to the world that we are now able to safeguard our security and administer our internal affairs," he added.

Under a security agreement, US combat troops must leave Baghdad and all major urban areas by June 30 and leave security responsibilities to Iraqis.
Posted by: Fred || 06/28/2009 00:00 || Comments || Link || E-Mail|| [322 views] Top|| File under: Iraqi Insurgency
Southeast Asia
Hunt on for 2 more Jemaah Islamiyah suspects
[Straits Times] INDONESIAN police are hunting for two more suspects, believed to be Singaporeans, in their crackdown on Jemaah Islamiah terrorist network in the country.

Sources said both were the sons of Samad Subari, 53, a long-time JI member who was nabbed in Bandarlampung, shortly after the anti-terror squad Densus 88 detained fugitive Husaini Ismail in Central Java last weekend. Both men are also Singaporeans.

'The two sons escaped. We're still after them now,' said a police source who spoke on condition of anonymity. 'Both of them are young adults and are involved in this. Both of them work as sellers of banana fritters.'

Indonesian police criminal investigation director Susno Duadji would not reveal the number of Singaporeans nabbed during last weekend's security blitz in Central Java and Lampung in southern Sumatra.

'We have arrested six people,' said Commissioner General Susno, declining to provide further details.

Husaini was the last member of a five-man cell arrested for plotting to crash a plane into Singapore's Changi airport in 2002. Their leader was Mas Selamat Kastari.

Among the six people in custody now are Husaini's wife, Rasidah Subari, 44, their sons Lukman, 20, and Mukmin, 19, according to Kompas daily.

The Jakarta Globe, quoting sources, said on Saturday that Husaini's wife and sons had entered Indonesia legally using their Singapore passports. But they had obtained Indonesian identity cards by using falsified documents.

The Jakarta Globe also said that Husaini was related to Samad.

Mas Selamat was deported to Singapore in 2006. He escaped in February last year and was recaptured in Johor in April.
Posted by: Fred || 06/28/2009 00:00 || Comments || Link || E-Mail|| [350 views] Top|| File under: Jemaah Islamiyah
Home Front: Politix
Sen. Kerry Clarifies Joke About Palin
Sen. John Kerry (D-Mass.) would like to amend that little joke he made earlier this week about Sarah Palin when he said he wished it had been the Alaska governor who had gone missing instead of South Carolina Gov. Mark Sanford.

"Too bad, if a governor had to go missing, it couldn't have been the governor of Alaska. You know, Sarah Palin," Kerry told a group of civic and business leaders on Tuesday, according to the Boston Herald. That, of course, was before he and the rest of us learned Sanford had lost himself in Argentina with his secret mistress.

Conservative women rushed to Palin's defense after the Kerry joke. Ethel Fenig at American Thinker wrote, "Tee hee! Letterman, Kerry -- all afraid of strong, independent women! Kerry should find a job with David Letterman -- who would miss him?"

Kerry's spokeswoman now tells The Sleuth the senator really didn't mean what he said, though his clarification would hardly qualify as an apology.

"We stand corrected, the truth is every Democrat hopes Governor Palin is in the public eye for a long, long time, especially on the 2012 presidential ballot," Kerry spokeswoman Jodi Seth says. "Lately it's been Vice President Cheney that everyone hopes would lose the cameras and go for a long leisurely hike on the Appalachian Trail. And good grief, if anyone thinks John Kerry is afraid of strong, smart women, they sure haven't met his brilliant wife and two independent daughters. It sounds like getting crushed these last two election cycles cost some of these Republicans their sense of humor."
Posted by: Fred || 06/28/2009 00:00 || Comments || Link || E-Mail|| [454 views] Top|| File under:
Syria-Lebanon-Iran
Iranians rip off tyranny's mask
The revulsion of Iranians for the political system that has imprisoned them for three decades was triggered by the disputed results of the June 12 election.

Once, however, the opposition took to the streets and the regime spilled blood to intimidate the people, it became transparently clear the revulsion a majority of Iranians are displaying is not over details of the rigged election. It is directed at the bloody-minded theocracy oppressing them, and its overthrow most Iranians want.

Those with the misfortune of living inside totalitarian regimes know -- except for their apologists and the delusional lib-left crowd in the West -- elections held by tyrants are fraudulent exercises in coercing what amounts to accepting rape as love.

Tyrants by nature and logic of their position are intolerant of dissent, and crush dissenters as apostates against the official doctrine.

In the Islamic Republic of Iran its founder, Ayatollah Khomeini, set the example of how to treat dissenters. Some were lucky as was Abolhassan Banisadr, the Republic's first president, to escape alive to France; others met the fate of Sadegh Ghotbzadeh, appointed foreign minister and executed in 1982 on charges of treason.

In 1989 before his death Khomeini demoted and placed under house arrest his designated successor, Grand Ayatollah Hossein Ali Montazeri, for questioning the direction in which the regime was headed. Ali Khamenei, a nonentity in the traditional Shiite religious hierarchy, was then appointed by Khomeini to succeed him and protect his totalitarian legacy.

Broken

Khomeini's legacy, probably now irreparably broken, allowed constitutionally for the marginal role of electoral politics under supervision of the supreme religious leader. It can now only be held together for however long by brute force of the revolutionary guards loyal to the regime.

On the Friday after June 12 election, Ayatollah Khamenei came out in public to lead the main weekly prayer at the grounds of Tehran University. He gave notice to dissenters within the regime and the opposition on the street the election results stand, and questioning it any further could be tantamount to treason.

According to Amir Taheri -- probably the most astute observer of Iranian politics writing in London's Sunday Times -- Khamenei's June 19 speech meant the end of the marginal democratic charade as "Iran was transformed from an Islamic republic into an Islamic emirate."

I have attended Friday prayer on the grounds of Tehran University where Khamenei spoke, and where regime loyalists gather to ritually chant "Marg bar (death to) Amrika (America)." This chant barely resonates beyond loyalist gatherings.

It takes more than ordinary courage, however, for people in a totalitarian system to chant "Marg bar diktator (dictator)" which has been resonating in streets and from rooftops across Iran this past week.

Exposed

Khamenei put into play, perhaps unintentionally, the regime's endgame. Ahmadinejad is exposed for what he is, Khamenei's stick with which to discipline the internal quarrels of discontented elements within the regime.

But Khamenei without Khomeini's stature -- like Stalin after Lenin -- can survive politically only as long as he commands his thugs with guns, and the military watches from a neutral distance.

There will be many more twists before this brutal regime dies, but die it must when most Iranians turned dissidents overcome their fear and do their version of storming the Bastille.
Posted by: Fred || 06/28/2009 00:00 || Comments || Link || E-Mail|| [409 views] Top|| File under: Govt of Iran
Jailed Iran reformists tortured to confess foreign plot
[Mail and Globe] Jailed members of the former Iranian reformist government are believed to have been tortured in an attempt to force them into TV "confessions" of a foreign-led plot against the Islamic regime.

According to Iranian blogs and websites, the government wants to implicate in an alleged conspiracy the defeated reformist candidates in this month's presidential poll, Mir Hossein Mousavi, and Mehdi Karroubi.

Mostafa Tajzadeh, Abdollah Ramezanzadeh and Mohsen Aminzadeh, all Mousavi supporters, are reported to have undergone "intensive interrogation" sessions in Tehran's notorious Evin prison since being arrested in a mass round-up of opposition figures following Mahmoud Ahmadinejad's disputed re-election.

The three, who all served under the former reformist president, Mohammad Khatami, are among several hundred activists, academics, journalists and students detained in a crackdown coinciding with the brutal suppression of street protestors who believe the election was stolen.

Fellow prisoners are reported to have heard screams of pain from Tajzadeh, a former deputy interior minister, and Ramezanzadeh, who was Khatami's government spokesperson, during interrogations at Evin's section 209, which is reserved for political prisoners and run by the hardline intelligence ministry.

Aminzadeh, an ex-deputy foreign minister, was heard shouting "I am not going to give interviews."

A spokesperson for Amnesty International said the reports came from "very credible sources".

The Iranian authorities have used this technique before to humiliate and discredit opponents. In 2007, state television aired "confessions" by US-Iranian academics Haleh Esfandiari, Kian Tajbakhsh and Ramin Jahanbegloo in which they said they had worked with pro-democracy groups that the regime claimed were plotting its downfall.

This week, state television broadcast interviews with several people admitting to being "terrorists" after purportedly taking part in street demonstrations.

Tajzadeh's wife, Fakhrosadat Mohtashamipour, told the pro-reform website Emruz that she and a lawyer had been denied access to him since his arrest the day after the 12 June election. "Any quote or remarks made by these people in the current situation has no credibility. My husband's only crime is his efforts to secure a high turnout," she said.

Tajzadeh (53) a member of the pro-reform Islamic Participation Front and the Islamic Revolution Mojahedin Organisation, has been a staunch critic of Ahmadinejad. After the president was first elected four years ago, Tajzadeh told the Guardian that Ahmadinejad's leading supporters wanted to create an atmosphere similar to that under the Taliban in Afghanistan.

Renewed fears have been voiced over the health of another jailed reformist, Saeed Hajarian, a former Khatami adviser who is severely disabled from a failed assassination attempt nine years ago.

Reports of Hajarian's death on blogs and Twitter were dismissed by the reformist website Parlemannews, which quoted "informed sources" as saying he was in "relative health" and being given essential medication and care.

Meanwhile, state TV reported that the head of Mousavi's information committee, Abolfazl Fateh, had been prevented from leaving Iran for Britain, where he is a PhD student. Fars, a pro-Ahmadinejad news agency close to the country's Revolutionary Guard, said he had been banned from travelling to allow the authorities to investigate "recent gatherings", a reference to the pro-Mousavi demonstrations.
Posted by: Fred || 06/28/2009 00:00 || Comments || Link || E-Mail|| [341 views] Top|| File under: Govt of Iran
India-Pakistan
Paks arrest Mullah Fazlullah's family
The family of Mullah Fazlullah, who heads the Taliban of Swat Valley, has been taken into custody, Rehman Malik, Federal Interior Minister, told reporters. He said that Fazlullah's family is safe in government's custody.

Fazlullah has been on the run since the peace deal with the government collapsed and military launched an operation in Malakand Division in April this year.
Posted by: Seafarious || 06/28/2009 00:00 || Comments || Link || E-Mail|| [383 views] Top|| File under:
Home Front: Politix
Argentine Man Is Said to Be Source of Sanford E-Mail
The mystery of who revealed Gov. Mark Sanford's e-mail messages may finally be solved. A business associate of Mr. Sanford's Argentine mistress said Friday that private messages between the two lovers had been sent anonymously to a South Carolina newspaper last December by an Argentine man the mistress had briefly dated.

The associate, who asked not to be identified, is a Buenos Aires television executive involved in hiring the woman, whom he identified as María Belén Chapur, a producer at the television network America from 2001 to 2002.

Last December, the executive said, Ms. Chapur was dating a young Argentine a few months after her affair with Mr. Sanford began. The man happened to see the e-mail messages being exchanged between the governor and Ms. Chapur, said the executive -- who said he had direct knowledge of the situation -- and hacked into her e-mail account to see the rest.

Infuriated, the man sent the messages to The State, the newspaper in South Carolina's capital, Columbia.


The scorned man! It always works out that way, men are such sensitive brutes ...

Yes they are, the little darlings.

When she found out, the executive said, Ms. Chapur immediately ended the relationship with the man, whose identity has not been disclosed.

In one of the published messages, dated July 9, 2008, Ms. Chapur wrote Mr. Sanford that she had seen another man. "He is a very nice guy, great heart," she wrote, "but unfortunately I am not in love with him. You are my love. Something hard to believe even for myself as it's also a kind of impossible love, not only because of distance but situation."

In publishing the e-mail messages this week, The State said they had been sent anonymously. Asked on Friday about the executive's account of the source of the messages, Steve Brook, the managing editor, said he had no comment, adding only, "That's interesting." Joel Sawyer, the governor's spokesman, also had no comment.

Ms. Chapur did not respond to messages left on her cellphone.
Posted by: Fred || 06/28/2009 00:00 || Comments || Link || E-Mail|| [313 views] Top|| File under:
Who's in the News
67
[untagged]
8
Govt of Iran
4
TTP
2
Taliban
2
Hamas
2
Iraqi Insurgency
1
Moro Islamic Liberation Front
1
Jamaat-e-Islami
1
Govt of Pakistan
1
Govt of Syria
1
Hezbollah
1
Jemaah Islamiyah
1
Thai Insurgency
Bookmark
E-Mail Me

The Classics
The O Club
Rantburg Store
Comments Spam
The Bloids
The Never-ending Story
Thugburg
RSS Links
Gulf War I
The Way We Were
Bio
Sink Trap

14 autozaps today

Alzheimer's Association
Day by Day
Counterterrorism
Hair Through the Ages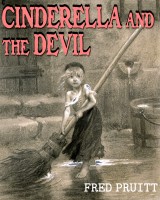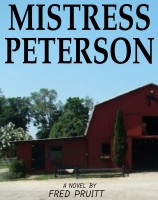 On Sale now!


A multi-volume chronology and reference guide set detailing three years of the Mexican Drug War between 2010 and 2012.

Rantburg.com and borderlandbeat.com correspondent and author Chris Covert presents his first non-fiction work detailing the drug and gang related violence in Mexico.

Chris gives us Mexican press dispatches of drug and gang war violence over three years, presented in a multi volume set intended to chronicle the death, violence and mayhem which has dominated Mexico for six years.
Click here for more information


Meet the Mods
In no particular order...


Steve White
Seafarious
Pappy
lotp
Scooter McGruder
john frum
tu3031
badanov
sherry
ryuge
GolfBravoUSMC
Bright Pebbles
trailing wife
Gloria
Fred
Besoeker
Glenmore
Frank G
3dc
Skidmark
Alaska Paul



Better than the average link...



Rantburg was assembled from recycled algorithms in the United States of America. No trees were destroyed in the production of this weblog. We did hurt some, though. Sorry.
100.26.176.182