Syria-Lebanon-Iran
UN issues dire new warning on Syrian carnage
The international envoy to Syria has warned the war in the country is worsening by the day, and that as many as 100,000 people could die in the next year.

Lakhdar Brahimi says dialogue between the government of president Bashar al-Assad and the opposition remains the only way to avoid further bloodshed, but the opposition forces remain adamant that Mr Assad's government cannot be involved in any peace plan.

"The situation in Syria is bad, very, very bad." he said.

"It is getting worse, and worsening more quickly. If about 50,000 people were killed in nearly two years, and the war continues for another year, we won't have 25,000 more dead, we will have 100,000."

When former UN secretary-general Kofi Annan quit the role of envoy in frustration and Mr Brahimi took up the post in August, he said it was an almost impossible task.

Less than five months later the veteran trouble shooter is warning Syria could soon become a failed state ruled by warlords.
Posted by: tipper || 12/30/2012 20:04 || Comments || Link || E-Mail|| [340 views] Top|| File under:
Iraq
Two hurt as protesters attack Iraq deputy PM
[Al Ahram] Two people were

maimed

when security forces opened fire to disperse protesters who attacked Iraq's deputy premier on Sunday, forcing him to flee a rally he was addressing, an AFP

news hound

said.

The demonstrators, who have blocked a key highway connecting Iraq to Syria and Jordan for the past week over the alleged targeting of their Sunni Arab minority by the Shiite-led government in Storied Baghdad


...located along the Tigris River, founded in the 8th century, home of the Abbasid Caliphate...


, threw water bottles, stones and shoes at Saleh al-Mutlak before grabbing and hitting him.

Mutlak, who is himself Sunni and from Anbar province where the protests have been staged, managed to escape after federal police arrived and fired their weapons into the air.

An aide to Mutlak, speaking on condition of anonymity
... for fear of being murdered...
, said the deputy premier was all right and was returning to Storied Baghdad.

Mutlak had arrived at the rally site earlier on Sunday and began addressing the crowds, which have numbered in the tens of thousands at their peak over the past week, from an elevated platform.

But as he began speaking, demonstrators shouted "Traitor!" in an apparent reference to his being in the national unity government they were protesting against, and began throwing bottles of water at him, an AFP journalist said.

They then began hurling stones and shoes, at which point Mutlak's personal security detail formed a protective ring around him and escorted him from the platform, firing their weapons above the heads of protesters.

But demonstrators followed them and broke through the security cordon, grabbing Mutlak's clothes and hitting him in the mouth, drawing blood.

Federal

coppers

then intervened, firing into the air to disperse the crowd, and Mutlak was driven off in an unmarked civilian car. Two people were

maimed

by the gunfire.

The rallies began on December 23 after the arrest three days earlier of Finance Minister Rafa al-Essawi's guards on terrorism charges, prompting the minister to call for Prime Minister Nuri al-Maliki to resign or be removed.

Demonstrators, who have massed in Sunni-majority provinces such as Anbar, Nineveh and Salaheddin, have said anti-terror laws were being used by the Shiite-led government to target their community.

Posted by: Fred || 12/30/2012 19:13 || Comments || Link || E-Mail|| [441 views] Top|| File under: Govt of Iraq
Caribbean-Latin America
Mexican Narcoterrorist Region May Abandon Catholicism for Islam
It would seem as if Bishop Ruiz's brand of Liberation Theology has had the same effect on Chiapas as on Europe. Chiapas is poor, but it's now also appearing to trend Islamic as any region under the influence of the left eventually does. When you kill the local religion and replace it with social justice, foreign religions eventually take its place.
Posted by: tipper || 12/30/2012 12:20 || Comments || Link || E-Mail|| [1378 views] Top|| File under:
Africa North
Muslim Brotherhood Hearts Hezbollah? Egyptian Ambassador Invites Relations with Terrorist Group
Signaling just how much Egypt has changed since President Mohammed Morsi and the Muslim Brotherhood took power, Egypt's ambassador to Lebanon over the weekend suggested his country is warming to Hezbollah, a group the U.S. defines as a terrorist organization.

In a Saturday interview to Lebanon's Daily Star, Ambassador Ashraf Hamdy said Egypt will pursue relations with Hezbollah, because the radical Shiite group is a "real political and military force" in Lebanon.

The Jerusalem Post is characterizing his words as a "dramatic policy shift."

Russia Today is calling the announcement "a U-turn in policy" since in the past Egypt had accused Hezbollah of operating terror cells in its territory.

Hamdy's comments are "the frankest yet on Egypt's rapprochement with the party, and another sign of just how far 'New Egypt's' regional foreign policy has shifted from that of the previous regime headed by ousted President Hosni Mubarak," or so says The Daily Star.

The ambassador told the paper: "You cannot discuss politics in Lebanon without having a relationship with Hezbollah. It is a real force on the ground. It has a big political and military influence in Lebanon."

He said Egypt's new foreign policy posture is to pursue "tight" contacts, even with its enemies: "We are stretching our hand out in the proper, balanced way to all regional powers, but of course, we will continue to develop our foreign policy according to our interests."
Posted by: tipper || 12/30/2012 12:16 || Comments || Link || E-Mail|| [1365 views] Top|| File under:
-Short Attention Span Theater-
Oliver Stone calls Champ "wolf in sheeps clothing - US now Orwellian state".
The scales appear to be falling away.
An 'Orwellian state' refers to Mr. Orwell's classic Nineteen Eighty-Four. That used the Soviet Union as an allegory to the perfect totalitarian state. Since Mr. Stone is a Stalinist you'd think that an Orwellian state would suit him just fine.

Or perhaps his complaint is that Champ hasn't yet gone far enough...
Posted by: Besoeker || 12/30/2012 11:56 || Comments || Link || E-Mail|| [1478 views] Top|| File under:
Southeast Asia
'Allah' is exclusive to Islam: Malaysia's former Fatwa chief
And of course God comes from (G)Odin a North European god which eventually became the Anglo Saxon word. If you talk Latin it's Deus or Greek Theo or Arab, Allah.
So don't say there is only one God and Muhammad is his Prophet. Mohammad never was a prophet of Odin.
Posted by: tipper || 12/30/2012 11:45 || Comments || Link || E-Mail|| [377 views] Top|| File under:
India-Pakistan
Blast in southwest Pakistan kills Shia pilgrims
At least 19 Shia Muslim pilgrims have been killed by a bomb attack on a bus convoy in southwest Pakistan, local officials say.

More than 20 people have been injured in the incident in the Mastung district of Baluchistan province.

Pakistan has experienced worsening sectarian violence in recent years. Last month 23 Shia Muslims were killed by a bomb in the city of Rawalpindi.

No group has yet said it carried out Sunday's bombing.

Initial reports said it had been detonated by remote control but a government official said it had been a suicide attack.

Officials said that some of those injured were in a critical condition and that the death toll may rise.

The bus convoy had reportedly been on their way to neighbouring Iran, a Shia-majority country and popular pilgrimage destination.
Posted by: tipper || 12/30/2012 11:19 || Comments || Link || E-Mail|| [671 views] Top|| File under:
Fifth Column
Thomas Friedman Op-Ed Generator
h/t Instapundit




A sample



Yesterday's news from Russia is earth-flattening, and it raises questions about whether there might just be light at the end of the tunnel. What's important, however, is that we focus on what this means on the street. The current administration seems too caught up in worrying about their own skins to pay attention to how their people are doing. Just call it missing the desert for the sand.

When thinking about the ongoing troubles, it's important to remember three things: One, people don't behave like computer programs, so attempts to treat them as such inevitably look foolish. Computer programs never suddenly set up a black market for Western DVDs. Two, Russia has spent decades as a dictatorship closed to the world, so a mindset of peace and stability will seem foreign and strange. And three, capitalism is an extraordinarily powerful idea: If ethnic conflict is Russia's glass ceiling, then capitalism is certainly its alarm clock.

Posted by: Beavis || 12/30/2012 10:45 || Comments || Link || E-Mail|| [399 views] Top|| File under:
Afghanistan
Drone War Spurs Terrorists to Deadly Reprisals
[NY Times] ISLAMABAD, Pakistan -- They are dead men talking, and they know it. Gulping nervously, the prisoners stare into the video camera, spilling tales of intrigue, betrayal and paid espionage on behalf of the United States.

"I am a spy and I took part in four attacks," said Sidinkay, a young tribesman who said he was paid $350 to help direct C.I.A. drones to their targets in Pakistan's tribal belt.

"Stay away from the Americans," he said in an imploring voice. "Stay away from their dollars."

Al Qaeda and the Taliban have few defenses against the American drones that endlessly prowl the skies over the bustling militant hubs of North and South Waziristan in northwestern Pakistan, along the Afghan border. C.I.A. missiles killed at least 246 people in 2012, most of them Islamist militants.

The militants' technique -- often more witch hunt than investigation -- follows a well-established pattern. Accused tribesmen are abducted from homes and workplaces at gunpoint and tortured. A sham religious court hears their case, usually declaring them guilty. Then they are forced to speak into a video camera.

The taped confessions, which are later distributed on CD, vary in style and content. But their endings are the same: execution by hanging, beheading or firing squad.

In Sidinkay's last moments, the camera shows him standing in a dusty field with three other prisoners, all blindfolded, illuminated by car headlights. A volley of shots rings out, and the three others are mowed down. But Sidinkay, apparently untouched, is left standing. For a tragic instant, the accused spy shuffles about, confused. Then fresh shots ring out and he, too, crumples to the ground.
Posted by: Anguper Hupomosing9418 || 12/30/2012 03:08 || Comments || Link || E-Mail|| [1582 views] Top|| File under:
Israel-Palestine-Jordan
Report: Suha Arafat Admits Husband Premeditated Intifada
Yasser Arafat's widow admitted that the late Paleostinian leader premeditated the Second Intifada, in an interview with Dubai TV earlier this month, according to a translation by the Middle East Media Research Institute.

"Immediately after the failure of the Camp David [negotiations], I met him in

Gay Paree

upon his return. ... Camp David had failed, and he said to me: 'You should remain in

Gay Paree

.' I asked him why, and he said: 'Because I am going to start an Intifada. They want me to betray the Paleostinian cause. They want me to give up on our principles, and I will not do so,'" the research institute translated Suha Arafat as saying.

"'I do not want Zahwah's (Arafat's daughter's) friends in the future to say that Yasser Arafat abandoned the Paleostinian cause and principles. I might be martyred, but I shall bequeath our historical heritage to Zahwa and to the children of Paleostine,'" Arafat quoted her husband as saying, according to the translation.

Arafat's comments run contrary to claims that former prime minister Ariel Sharon's infamous visit to the Temple Mount was the trigger to the Intifada, which was launched in September 2001.
Posted by: trailing wife || 12/30/2012 00:00 || Comments || Link || E-Mail|| [372 views] Top|| File under: Palestinian Authority
India-Pakistan
Toxic cough syrup kills 16 in Gujranwala: officials
[Dawn] At least 16 people, mostly drug addicts seeking a fix, have died after drinking toxic cough syrup in Gujranwala, officials said Saturday.

The deaths started occurring Wednesday in the industrial city, some 70 kilometres north of Lahore, with most of the victims drug addicts who took the syrup for intoxication, police and doctors said.

"We have received 54 patients at hospital who said their condition deteriorated after taking cough syrups and 16 of them have died," local hospital chief doctor Anwar Aman told AFP.

The victims were between 20 to 40 years old and a majority had a history of drug addiction, Aman said, adding that so far the culprit syrup has not been identified.

Senior police official Azam Mehr confirmed the toll and said samples of cough syrups available at local pharmacies have been collected and sent to laboratories.



The 'killer drug' had been identified as Dextromethorphan cough syrup manufactured and distributed by Lahore-based Ethical Laboratories (Pvt).

"Police and health department have started inquiries and investigations into the deaths," he added.

A report sent to Punjab Chief Minister Shahbaz Sharif by Health Secretary Arif Nadeem on Friday said the 'killer drug' had been identified as Dextromethorphan cough syrup manufactured and distributed by Lahore-based Ethical Laboratories (Pvt).

It said the deaths resembled those taking place last month.

At least 19 people, also said to be drug addicts, were killed in November in Lahore after consuming a cough syrup.

In the initial inquiry, Tyno cough syrup, manufactured and distributed by Reko Pharma of Lahore, was held responsible for the deaths that took place in Shahdara area of Lahore.

In the latest report, the health secretary said an excessive dose of active ingredient Dextromethorphan in the cough syrups had caused the death in the incidents this week and in November.
Posted by: Fred || 12/30/2012 00:00 || Comments || Link || E-Mail|| [516 views] Top|| File under:
-Lurid Crime Tales-
Phila. police tie construction-site arson to union sabotage
[Philly] The site where Chestnut Hill Friends Meeting is building a new meetinghouse was damaged by arsonists during Christmas week, and police are now "absolutely" sure the attack was the result of a dispute between members of a Philadelphia construction union and the project's nonunion contractor.

Although no suspects have been identified in the Dec. 21 incident, Lt. George McClay of Northwest Detectives said Friday that he was certain the small Quaker building on East Mermaid Lane was targeted because it is being built with nonunion labor.

"I absolutely think it is a union issue," McClay said.

If union members were involved, the attack would be the second violent incident in Philadelphia this year related to the use of nonunion construction workers. This spring, union protesters clashed with nonunion workers renovating the former Goldtex factory tower at 12th and Wood Streets for Post Bros., an apartment developer.

Posted by: Fred || 12/30/2012 00:00 || Comments || Link || E-Mail|| [434 views] Top|| File under:
Syria-Lebanon-Iran
Syrian leader Assad said to be isolated, fearful as regime faces collapse
[Washington Post] His official portrait still refers to Bashir al-Assad as "The Hope" of the Syrian nation, but signs are increasing that the man who presides over Syria's embattled government has little of it left for himself.

Accounts of conditions inside the Syrian regime in recent days have shed new light on the psychological toll of the nearly two-year-old civil war on Assad, depicting the Syrian leader as isolated and fearful as his regime appears to be on the verge of crumbling around him.

After months of nearly continuous setbacks for his government, Assad all but vanished from public view in recent weeks, giving no interviews or speeches and making no "live" appearances on state-run television. U.S. and Middle Eastern officials now say Assad is nearly as invisible within the shrinking world of his presidency, restricting contacts to a small circle of family members and trusted advisers.

Forgoing any public effort to rally his beleaguered forces, Assad has focused on his personal safety, according to analysts and news accounts.

Syrian media and activist accounts recorded the shift, describing the president increasing his security detail, moving to a different bedroom each night and tightening controls over food preparation to thwart would-be assassins. The reports could not be independently confirmed.

Moreover, Middle Eastern intelligence officials, citing accounts from defectors that could not be verified, say Assad has ceased going outdoors during daylight hours, apparently out of fear that he will be hit by a sniper's bullet or other fire.

"His movements suggest a constant state of fear," a Middle Eastern official said on the condition of anonymity to discuss sensitive intelligence.

Assad's words, however, continue to convey a resolve to remain in power. In his last televised interview in early November, the Syrian president vowed to "live in Syria and die in Syria."

Posted by: Fred || 12/30/2012 00:00 || Comments || Link || E-Mail|| [385 views] Top|| File under: Govt of Syria
Syria Rebels Promote Leader Idriss to General
[An Nahar] The newly formed supreme military council of the rebel Free Syrian Army has promoted its leader to the rank of general, in the first decision since its creation this month.

"The first decision of the supreme military council, taken on December 26, is to promote Brigadier Selim Idriss to division general," Colonel Abdel Jabbar al-Okaidi, head of the rebel military council in the northern province of Aleppo, said in a video message posted on the Internet late on Friday.

Idriss, a military engineer who defected from the Syrian army in July, had been elected chief of staff for the rebel military council following its formation in mid-December.

The council was created to unify the ranks of the rebellion and falls under the National Coalition, which has been widely recognized by the international community as the legitimate political representative of the Syrian people.

Idriss is responsible for commanding the wide patchwork of rebel forces, with the notable exception of the powerful Al-Nusra Front, a jihadist group blacklisted by Washington as a "terrorist" organization.

Posted by: Fred || 12/30/2012 00:00 || Comments || Link || E-Mail|| [593 views] Top|| File under: Arab Spring
Africa Subsaharan
Gunmen Kill Seven in Nigeria's Volatile North
[An Nahar] Gunmen suspected of belonging to the Boko Haram
... not to be confused with Procol Harum, Harum Scarum, possibly to be confused with Helter Skelter. The Nigerian version of al-Qaeda and the Taliban rolled together and flavored with a smigeon of distinctly Subsaharan ignorance and brutality...
Islamist group have killed seven people in separate attacks in Nigeria's volatile north, the police and army said Saturday.

In the first attack on Friday,

gunnies

opened fire and threw explosives at several targets including a

cop shoppe

, a prison and government offices in Maiha, a northeastern town along the border with Cameroon, leaving two dead, police said.

"Two people were killed in the attack. We lost a policeman in the attack on the

cop shoppe

and a civilian was also killed at the government lodge," Adamawa state police

front man

Mohammed Ibrahim told AFP.

"The attackers burnt down the police divisional headquarters, a court, a satellite prison, a local education authority building and the government lodge," he said, adding that the palace of the town's traditional chief was also partially torched.

No arrests have been made, he said.

Andrew Barka, head of prisons in the state, said inmates were freed during the attack on the prison.

"The satellite prison in Maiha was broken into and burnt by the attackers. They freed inmates before setting the prison on fire. I can't say how many inmates were freed at the moment because I don't have the actual number of prisoners at the time of the attack," he said.

In a related development also on Friday, Lieutenant Colonel Sagir Musa, the military

front man

in Maiduguri, the epicenter of previous deadly attacks blamed on Boko Haram, said some

gunnies

killed five people in their homes outside the city.

"Information revealed that some

bully boyz

sneaked into Musari, a village located on the outskirts of Maiduguri and secretly carried out selective killings of five people including a serving Nigerian police traffic warden," he said.

He said troops responded to the attack, arresting three suspects and recovering one AK 47 rifle with 10 rounds of ammunition.

No group so far has

grabbed credit

for the deadly attacks.

Violence linked to the Boko Haram insurgency is believed to have left some 3,000 people dead in Nigeria -- Africa's most populous state and largest oil producer -- since 2009, including killings by the security forces.

Boko Haram is thought to include various factions with differing aims, in addition to imitators and criminal gangs that carry out violence under the guise of the group.

Posted by: Fred || 12/30/2012 00:00 || Comments || Link || E-Mail|| [591 views] Top|| File under: Boko Haram
India-Pakistan
Pak-Afghan border at Torkham reopened
[Dawn] The Pakistain-Afghanistan border


...also known as Pashtunistan, home of ignorance, poverty, and automatic weapons...


at Torkham was reopened on Saturday after it was earlier shut down in protest over incidents of torture to Pak truck drivers by Afghan forces.

Afghanistan's ambassador to Pakistain, Mohammad Omar Daudzai, was also summoned to the Pak Foreign Office regarding the incidents, DawnNews reported.

According to a Foreign Office spokesperson, ambassador Daudzai was summoned to the FO in Islamabad and informed that these incidents of torture upon Pak citizens would not be tolerated.

The ambassador assured Pakistain that the Afghan government would investigate the matter and those responsible would be punished accordingly.

He also reassured that the Afghan government would ensure that such incidents do not recur in the future.

Pak security guards had closed the border crossing on Friday for the second time in a week to register their protest against what they called the illegitimate treatment of Afghan police with Pak nationals in Afghanistan. The closure of border also effectively stopped all supplies to Afghanistan and entry of thousands of Afghan nationals into Pakistain.

According to reports, the incident was apparently a tit-for-tat response after a group of Afghan passengers were meted a similar treatment on Thursday by some unidentified people near the border on Pak side.
Posted by: Fred || 12/30/2012 00:00 || Comments || Link || E-Mail|| [552 views] Top|| File under: Govt of Pakistan
Home Front: Politix
2013: Time For US Strategy To Get Real
In his book Only the Paranoid Survive, Andrew Grove describes a strategic inflection point as a point in time when the balance of forces shifts from the old structure and the old ways of competing to ones. As Grove writes, successful business structures adapt and thrive. Archaic structures that fail to adapt, decline and die.

What Grove describes is precisely what the incoming Secretary of Defense and his (or her) team must do in the opening months of 2013: Recognize we've passed a strategic inflection point and adapt the armed forces to new realities, fiscal and military, while extracting real $ savings in the process. After all, if businesses can do it, so can the American defense establishment, right? Actually, it's not so easy.

Hindsight tells us that machine guns and artillery would kill millions of infantrymen during World War I and that command of the airspace would be vital to the outcome of battles on land and sea. Frankly, it never required much imagination to figure out that the Arab Spring would soon turn to winter with the replacement of a secular dictator like Mubarak with a Sunni Arab Islamist like Morsi. Today, it seems incomprehensible that anyone in or out of uniform could miss these realities. Why, Americans ask, could hindsight not have been foresight if viewed through a better, more focused lens?

Yet, since the end of World War II, the political and military leaders of the United States have established a record of recurrent misjudgment and misperception of strategic reality from Saigon to Baghdad. To be fair, the human ability to see into the future is always limited, but foresight of any kind is impossible if the lens cannot focus. Whenever the rich record of human cultural, historical and economic experience is dismissed in favor of wishful thinking, a world comes into view that does not really exist; the kind of world described in 1992 by the late Secretary of Defense, Les Aspin, where the US Armed Forces are employed to "punish evil doers."

Inside the Beltway, the lens of wishful thinking is further deformed by the unending struggle on Capitol Hill with the myth that only generals and admirals can or should formulate the concepts governing the application of American military power or military doctrine. In the last four years, this myth has transformed the president, as well as the current Secretary of Defense, into door mats for the four-stars. It's why many Americans in and out of uniform think the United States is doomed to experience a military disaster on the scale of Pearl Harbor, or the Communist attack on South Korea in June 1950, before the post-9/11 paradigm of neo-Wilsonian nation building and counterinsurgency are tossed onto the "trash-heap of history." The skeptics have a point.

On the Hill, the cocktail level of familiarity with real warfare, informed by an unhealthy dose of nostalgia for a post-World War II world order that is crumbling fast, is certainly not helpful. Combine these problems with the unreasoning fears of dysfunctional, backward Muslim societies that have no scientific-industrial capacity; with the grossly exaggerated dread of China, a country riddled with corruption and a ruling class obsessed with keeping the lid on unrest amongst 1.3 billion people; and the picture worsens.

However, like it or not, the incoming Secretary of Defense has no choice but to project technology and conditions into the future while they develop armed forces today that will be used a decade or more after their conception. The question for 2013 is whether the incoming defense team will chart a new course in defense? Will the new team simply reinforce the pursuit of global dominance with the use of military power to control and shape development inside other peoples' societies? Will the new defense team devise a military strategy that does less with less, while concealing as much as possible our trimmed down military posture from the American public?

Or will the new team begin framing a new national military strategy, one tied to realistic, attainable political and military goals? Will the new defense team treat the American military establishment as a hedge against wars we don't want to fight? Will it foster a military establishment designed to maintain our market-oriented, English-speaking Republic, a Republic that upholds the rule of law, respects the cultures and traditions of people different from ourselves and trades freely with all nations, but protects its commerce, its vital strategic interests, and its citizens? Put another way, will the incoming defense team admit that it is truly a matter of strategic indifference to the American people which Asian nation controls the Spratlys in the South China Sea, so long as our freedom of navigation, our ability to pursue commerce, is not limited or obstructed?

Whatever actions the new Secretary of Defense and his team undertake, it will not be easy to align the structure and capabilities of American military power with strategic reality, but it is still essential they start doing so in 2013.

Col (ret) Douglas Macgregor, a member of AOL Defense's Board of Contributors, is a decorated Army veteran and author of important books on military reform and strategy including, Breaking the Phalanx (Praeger, 1997), and Transformation under Fire (Praeger, 2003). He is executive vice president at Burke-Macgregor Group, LLC, in Reston, Va.
Posted by: Pappy || 12/30/2012 00:00 || Comments || Link || E-Mail|| [604 views] Top|| File under:
Britain
Christians have no right to refuse to work on Sundays, judge rules
They will not stop until Christianity and Western civilization, both, are utterly gutted.

A new ruling by a High Court judge - the first on the issue in nearly a decade - says that Christians have no right to decline working on Sunday as it is not a "core component" of their beliefs.

The judgment - which upholds an earlier decision - means that individual Christians do not have any protection from being fired for not working on Sundays.

Campaigners said the decision puts Christians at a disadvantage to other religions and means the judiciary are deciding what the core beliefs of Christians can be, which they say is an interference in the right to practise religion.


Let the progressives in America have their way and you'll see them define the core beliefs of Christianity right out of existence.
Posted by: lotp || 12/30/2012 00:00 || Comments || Link || E-Mail|| [1376 views] Top|| File under:
Bangladesh
Same old formula AL re-elects Hasina, Ashraf
[Bangla Daily Star] Sheikh Hasina

...Bangla dynastic politician and current Prime Minister of Bangladesh. She has been the President of the Bangla Awami League since 1981. She is the eldest of five children of Sheikh Mujibur Rahman, the founding father of Bangladesh. Her party defeated the BNP-led Four-Party Alliance in the 2008 parliamentary elections. She has once before held the office, from 1996 to 2001, when she was defeated in a landslide...
and Syed Ashraful Islam were re-elected Awami League president and general secretary unopposed at the party's national council yesterday.

They were also given the power to choose other members of the AL central committee in clear violation of the party charter and Representation of People Order.

The AL charter mandates the councillors to elect all leaders, including a treasurer, 13 members of presidium, its highest policymaking body; 31 secretaries, including three joint general secretaries and seven organising secretaries.

The party chief can only select 26 members of its highest decision-making forum, the AL Central Working Committee.

Also as a political party registered under the RPO, the Awami League was supposed to elect the entire central committee.

Posted by: Fred || 12/30/2012 00:00 || Comments || Link || E-Mail|| [413 views] Top|| File under:
Home Front: WoT
Intelligence Firm Seeks Yiddish Linguist
I assume that if the CIA is involved, it's somehow WoT.

Wired Magazine: CIA-linked contractor publishes ad for Yiddish linguist specialist. Job pays $30-35 per hour, but applicants must be available to work weekends

According to the report, the company behind the ad is MVM Inc., one of the biggest security contractors used by US intelligence agencies. From its office in Virginia, the company provides security contractors, staffing, training, translation and related services to US Government clients.


Perhaps the candidate search is related to this, also from Ynet:

Yiddish becomes hit among Israeli Arabs

One-quarter of the 400 Yiddish students at Bar-Ilan University are Arab. 'I have always felt a connection to this language,' says Yusuf Alakili of Kfar Kassem

Posted by: trailing wife || 12/30/2012 00:00 || Comments || Link || E-Mail|| [457 views] Top|| File under:
Africa North
Egypt's presidents warns against unrest
[USA Today] Egypt's Islamist president warned against any unrest that could harm the drive to repair the country's battered economy in his first address before the newly convened upper house of parliament on Saturday, urging the opposition to work with his government.

In the nationally televised speech, Mohammed Morsi said the nation's entire efforts should be focused on "production, work, seriousness and effort," now that a new constitution came into effect this week, blaming protests and violence the last month for causing further damage to an economy already in crisis since the fall of autocrat Hosni Mubarak.


...The former President-for-Life of Egypt, dumped by popular demand in early 2011...


Morsi denounced those who he said were spreading panic about Egypt's economy, saying the country will "not go bankrupt" and that its banks were healthy, after a rush on dollars the past week. He presented the country's foreign currency reserves, currently at $15 billion, as up slightly from last year, though he acknowledged they were still down dramatically from around $36 billion in 2010.

Soon after Morsi's speech, the Central Bank of Egypt warned that foreign reserves were a "critical" minimum level -- that is, the minimum for meeting obligations like international debt and covering the costs of strategic imports. Currency reserves have been sliding as foreign investment and tourism dried up amid the turmoil of the uprising against Mubarak two years ago.

Posted by: Fred || 12/30/2012 00:00 || Comments || Link || E-Mail|| [477 views] Top|| File under: Arab Spring
Arabia
Intelligence officer killed in Yemen
A Yemeni intelligence officer has been killed by two gunmen who shot him as they drove by on a motorcycle, according to the country's Defence Ministry on Saturday.

Officer Mutei Baqutian was killed near his office in the south-eastern city of Mukalla, reported the 26 September website, which is affiliated with the Defence Ministry and quotes its news releases, dpa reported.

Earlier this month, a senior intelligence official was killed in the same city. The government has blamed al-Qaeda militants for such attacks.
Posted by: Steve White || 12/30/2012 00:00 || Comments || Link || E-Mail|| [580 views] Top|| File under:
Syria-Lebanon-Iran
NGO: Assad Forces Take District of Syria's Homs
[An Nahar] Forces loyal to Syria's
Hereditary President-for-Life Bashir Pencilneck al-Assad


Despoiler of Deraa...


on Saturday seized a district of the central city of Homs after a fierce assault that sparked a humanitarian crisis, a watchdog said.

"The army launched an offensive several days ago on the neighborhood of Deir Baalbeh with heavy bombing, and the fighting and attacks continued until the rebels withdrew," said the Syrian Observatory for Human Rights.

The

Britannia

-based watchdog, which relies on a large network of activists and medics on the ground, said that several other rebel districts, long under siege by the army, were still holding the troops at bay.

It said that the fighting had triggered a humanitarian crisis in the city, referred to by anti-regime activists as "the capital of the revolution."

Homs, a longtime industrial heartland, was the target of a major army offensive in February that left 700 people killed, the majority civilians.

West of the city, the army also battered the rebel-controlled area around the Crac des Chevaliers crusader castle, a UNESCO-listed world heritage site.

In the northwest province of Idlib,

festivities

erupted for the fourth consecutive day between troops and rebels, mostly jihadist fighters, around Wadi Deif, the last military base under regime control in the area, the Observatory said.

Fighting also raged around Menagh military airport near Syria's second city of Aleppo, after rebels managed to penetrate the base on Thursday following a months-long siege, said the Observatory.

Assad's forces shelled farmland between Halab al-Jadida district and Mansura on the eastern outskirts of Aleppo, as warplanes overflew several towns in the north of the province.

Battles also erupted near an oil refinery in the northeast province of Raqa, where two rebels were killed, according to the watchdog.

Another two

bully boyz

died in fighting in the eastern province of Deir Ezzor, which saw fierce battles in its

picturesque provincial capital

as fighter jets were sighted overhead.

Warplanes also launched raids on Kernaz in the central province of Hama, causing widespread destruction in the town, the Observatory said.

The Syrian Revolution General Commission (SRGC), a network of activists on the ground, said that the air strikes caused five homes to collapse on their inhabitants, leaving dozens of people injured.

Air strikes and artillery fire was also reported in several locations near Damascus


...Capital of the last remaining Baathist regime in the world...


, including Daraya to the southwest which the army has been trying to retake for several weeks, the Observatory said.

The SRGC reported

festivities

between the rebel Free Syrian Army and loyalist troops in the northeastern outskirts of the capital, while the army was targeting rebel strongholds in the Eastern Ghuta region with heavy mortar fire.

Posted by: Fred || 12/30/2012 00:00 || Comments || Link || E-Mail|| [581 views] Top|| File under: Govt of Syria
Bangladesh
Mob beats 2 brothers to death
[Bangla Daily Star] An angry mob beat two brothers who died a few hours later in Naogaon early yesterday.


Bangladesh is a very special place... kind of like the more dangerous bits of Fairyland.

The dead are Saidur Rahman, 45, and Mainul Haque, 42, from Bizli village of Niamatpur upazila.

Sohel Rana, president of Begunbari Samabay Samity, a cooperative society, and its cashier Jahangir Alam misappropriated Tk 4 lakh of society members, Officer-in-Charge (Investigation) Shahabuddin Chowdhury of Niamatpur Police Station quoted the members as saying.

The members met at Begunbari village around 7:30pm over the matter on Friday, said the OC. During the meeting, Sohel and other members had heated arguments.

Sohel left the meeting at one stage and came back minutes later with eight to ten people, including his uncles Saidur and Mainul. They attacked the members.

Hearing yells, villagers came hurrying in and beat with sticks the two brothers, who could not beat feet make a getaway unlike Jahangir, Sohel and the other attackers, said the OC.
Posted by: Fred || 12/30/2012 00:00 || Comments || Link || E-Mail|| [369 views] Top|| File under:
Africa North
Egypt Will Seek To Forge 'Tight' Relations With Hezbollah
In a dramatic policy shift, Egypt will seek to forge "tight" relations with the Hezbollah terror organization, Egyptian Ambassador to

Leb

Ashraf Hamdy revealed in a candid interview published Saturday in

Leb

's Daily Star.


Someone has to replace Pencilneck...

"You cannot discuss politics in

Leb

without having a relationship with Hezbollah," Hamdy was quoting as saying, before describing the terror group as "real force on the ground" with "big political and military influence."

Egypt-Hezbollah relations, generally strained under former President Hosni Mubarak


...The former President-for-Life of Egypt, dumped by popular demand in early 2011...


, in large part due to Egypt's peace treaty with Israel, reached rock bottom in 2008 during Israel's Cast Lead military operation. At that time, Hezbollah leader Hasan Nasrallah called on Egypt, to no avail, to intervene militarily on behalf of

Gazoo

-based Paleostinians.

In his interview, Hamdy denied reports that Hezbollah had sent a delegation to Egypt to meet with President Mohamed Morsi's regime, but confirmed that he personally had met with members of Hezbollah's political bureau in efforts "to understand each other better."
Posted by: trailing wife || 12/30/2012 00:00 || Comments || Link || E-Mail|| [367 views] Top|| File under: Hezbollah
Britain
Europe, wind, warming... we're slowly waking up to reality
It was the year when many long-dominant belief systems began to collapse.

There could be few more apt epitaphs for the year now ending than a recollection of the headlines in April that greeted a stark warning from the Environment Agency. Fuelled by the predictions of the climate-change-obsessed Met Office (and the the official policy, since 2007, of the similarly fixated EU) that we will have "hotter, drier summers" for decades to come, the agency foretold that the drought conditions of the early spring were likely to last "until Christmas and perhaps beyond". The prophecy was swiftly followed by the wettest late spring, the wettest summer, the wettest autumn and the wettest Christmas we have ever known -- eight months of near-continuous rain and floods amounting to England's wettest year since records began.

For many of the major stories which have long been followed by this column, 2012 has been the year when long-dominant belief systems and fondly held illusions have been conspicuously falling apart, portending a time of agonising reappraisal when familiar certainties give way to greater realism and painful rethinking.

Posted by: lotp || 12/30/2012 00:00 || Comments || Link || E-Mail|| [616 views] Top|| File under:
-Short Attention Span Theater-
More Than 200 Pounds Of Khat Seized At Dulles Airport
U.S. Customs and Border Protection says it has seized more than 200 pounds of an illegal stimulant from the Middle East that was shipped as air freight to Dulles International Airport.


That'll keep Minneapolis going for .. about a week...

The agency says it found 214 pounds of khat (COT) while inspecting freight that was listed as wood coffee tables. The drug had been shipped from Doha, Qatar, and has an estimated street value of $30,000.

Khat is a leafy plant that's chewed for its stimulant effect. It's classified as a dangerous narcotic in the United States.

CBP says it destroyed the drug, and no charges will be filed. CBP

front man

Steve Sapp says it can be difficult to pursue criminal charges for dealing khat because it starts to break down about 48 hours after harvesting.
Posted by: trailing wife || 12/30/2012 00:00 || Comments || Link || E-Mail|| [543 views] Top|| File under:
India-Pakistan
Gunmen kill four policemen in Quetta: police
[Dawn] Gunmen, riding

cycles of violence

,

rubbed out

four

coppers

in Quetta, capital of Pakistain's troubled southwestern province of Balochistan


...the Pak province bordering Kandahar and Uruzgun provinces in Afghanistan and Sistan Baluchistan in Iran. Its native Baloch propulation is being displaced by Pashtuns and Punjabis and they aren't happy about it...


Saturday, police said.

The attackers sprayed bullets at police on a routine vehicle patrol in the capital of the oil and gas rich province, which is plagued by sectarian violence, a tribal insurgency and attacks by Talibs.

"Three

coppers

was struck down in his prime

, while one expired at hospital," senior police official Zubair Mehmood told AFP.

Doctor Noor Mohammad at local government hospital confirmed the

corpse count

.

Gun and

kaboom

s frequently target police and security personnel in Balochistan, where

faceless myrmidons

in 2004 began fighting for autonomy and a greater share of the region's natural mineral wealth.

There was no immediate claim of responsibility for the attack.

Posted by: Fred || 12/30/2012 00:00 || Comments || Link || E-Mail|| [579 views] Top|| File under:
Syria-Lebanon-Iran
Deadly day in Syria as diplomats talk
[CNN] Russia's top diplomat and an international envoy to Syria warned Saturday that the Middle East nation's conflict is becoming more militarized and sectarian, further endangering the region.

The statements came on what may be the bloodiest day since the unrest's start 21 months ago: At least 392 people were killed Saturday, the opposition Local Coordination Committees said. The toll includes 201 people who a captured Syrian soldier said had been executed in Deir Balbah, outside of Homs, after Syrian forces won a battle there, an LCC

front man

said.

The Syrian government has not commented on the Deir Balbah allegations, and CNN cannot independently confirm casualty reports as Syria's government has severely restricted access to the country.

Meanwhile,


...back at the comedy club, Boogie sadly admitted that he was a better peeping Tom than he was a comedian...


Russian Foreign Minister Sergey Lavrov and Lakhdar Brahimi, the joint U.N.-Arab League


...an organization of Arabic-speaking states with 22 member countries and four observers. The League tries to achieve Arab consensus on issues, which usually leaves them doing nothing but a bit of grimacing and mustache cursing...


envoy, held a meeting aimed at halting any such violence by bringing both sides to the negotiating table.

Brahimi warned the civil war was devolving into fighting between factions jostling for power, rather than an effort centered on bettering the lives of all Syrians.

"I think Sergey Lavrov is absolutely right that the conflict is not only more and more militarized, it is more and more sectarian," Brahimi told

news hound

s after the talks in Moscow.

Their meeting appeared to signal a shift by Russia, which has staunchly opposed efforts by the U.N. Security Council to oust Syrian
Hereditary President-for-Life Bashir Pencilneck al-Assad


Before going into the family business Pencilneck was an eye doctor. If he'd stuck with it he'd have had a good practice by now...


, a longtime ally.

Moscow remains opposed to any foreign intervention. But as the conflict rages and the casualty count climbs to an estimated 40,000, Russia appears willing to look at options for a political transition in Syria.

"Russia is in contact with all sides in Syria. Our priority is to stop violence," Lavrov said, adding only Syrians ultimately should decide their fate.

"A lot of things now depend on external players. It's very important to stop actions that lead to militarization."

Days before the meeting, Brahimi called for the formation of a transitional government in Damascus


...The capital of Iran's Syrian satrapy...


that would hold power until an election -- a key element of a proposed peace plan drawn up in June.

Lavrov also called for reviving the plan, which was crafted during a Geneva, Switzerland


...home of the Helvetians, famous for cheese, watches, yodeling, and William Tell...


, conference that included representatives from world powers that had been at odds over the Syrian conflict. It called for a cease-fire, a transitional government and a new constitution, though it did not specify whether al-Assad would have to step down.

Russia and China joined

La Belle France

,

Britannia

, the United States and Turkey in agreeing on the plan, as well as Arab League nations.

But neither the opposition nor al-Assad's government has signaled a willingness to sign on to it. In fact, fighting escalated since then and rebels now control a number of locales they'd seized from al-Assad's forces.


Posted by: Fred || 12/30/2012 00:00 || Comments || Link || E-Mail|| [575 views] Top|| File under: Govt of Syria
Arabia
US terror drone kills 3 in central Yemen
[Iran Press TV] A US assassination drone attack has killed three people in Yemen's al-Bayda' province as Washington continues its assassination operations overseas.
Posted by: Fred || 12/30/2012 00:00 || Comments || Link || E-Mail|| [612 views] Top|| File under: al-Qaeda in Arabia
India-Pakistan
Bilalwal's speech has silenced PPP opponents: Sharjeel
[Pak Daily Times] Sindh Minister for Information Sharjeel Inam Memon has said that the historic address of Bilawal Baby Bhutto Zardari


...Pak dynastic politician, son of Benazir Bhutto and grandon of Zulfikar Ali Bhutto. As far as is known, Bilawal has no particular talents other than being pretty and being able to memorize political slogans, but he had the good luck to be born into the right family and hasn't been assassinated yet...


on December 27, 5th death anniversary day of Shaheed Benazir Bhutto


... 11th Prime Minister of Pakistain in two non-consecutive terms from 1988 until 1990 and 1993 until 1996. She was the daughter of Zulfikar Ali Bhutto, founder of the Pakistain People's Party, who was murdered at the instigation of General Ayub Khan. She was murdered in her turn by person or persons unknown while campaigning in late 2007. Suspects include, to note just a few, Baitullah Mehsud, General Pervez Musharraf, the ISI, al-Qaeda in Pakistain, and her husband, Asif Ali Zardari, who shows remarkably little curiosity about who done her in...


, has made the PPP opponents sleepless. He stated this in a statement issued here on Saturday. He said that the address of Bilawal was the real voice of masses and the young generation in particular. "The negative propaganda by anti-democratic elements against the government has not been succeeded". He added that presence of millions of people in the recent public gathering had given decision in favour of democracy and PPP. The money looted by PML-N Chief
Nawaz Sharif


... served two non-consecutive terms as prime minister, heads the Pakistain Moslem League (Nawaz). Noted for his spectacular corruption, the 1998 Pak nuclear test, border war with India, and for being tossed by General Musharraf...


would be taken back from him, he said, adding those fled the country should seek apology from the nation and vow for not cheating the masses next time. Memon said that the real face of Sharif brothers had exposed before the people of Punjab. Minister claimed that PPP would also win elections in Punjab with heavy mandate.
Posted by: Fred || 12/30/2012 00:00 || Comments || Link || E-Mail|| [386 views] Top|| File under: Govt of Pakistan
Africa North
Egypt suffers power outage, could face 'dark winter'
More than 15 nationwide power stations have halted electricity generation on Thursday due to shortages of fuel such as diesel, natural gas and mazut,


According to Wikipedia, "Mazut is a heavy, low quality fuel oil, used in generating plants and similar applications. In the United States and Western Europe, mazut is blended or broken down, with the end product being diesel. Mazut may be used for heating houses in former USSR and in countries of Far East that do not have the facilities to blend or break it down into more traditional petro-chemicals. In the west, furnaces that burn mazut are commonly called "waste oil" heaters or "waste oil" furnaces."

the Egyptian Electricity Transmission Company (EETC) said, Al Ahramonline reported.


Sucks not to have any foreign reserves...

"The fuel ran dry, leading to the reduction of around 3000 mega watt of the daily electricity capacity for the first time ever," EETC said, according to Al-Ahram daily newspaper.

Sources familiar with the matter told Al-Ahram that if the fuel production crisis does not end soon "half of Egypt's governorates will plunge into darkness".

Fuel shortage in power plants has led to hours-long blackout in several governorates on Thursday, including capital Cairo, Suez, Beheira and Alexandria. Egypt's minister of electricity and energy, Mahmoud Balbaa, has contacted petroleum minister Osama Kamal and Prime Minister Hisham Qandil to find a way out of the crisis, Al-Ahram added.

In December, Kamal said that Egypt planned to issue a tender to import gas within "three to four weeks". Shipments could start in the summer of 2013 to help meet growing demand for the fuel. Egypt, itself a gas producer and exporter, said in October it had agreed to import gas from Algeria and was in talks with Qatar over a similar deal.

Egypt witnessed several power failures last summer due to shortage of fuel supply and the government has insisted that the problem would not occur in the winter because of less electricity consumption.

In August, the government announced that a new power station at Damietta (roughly 300 kilometres north of Cairo) and another at Abu Kier in the Alexandria governorate had begun operations with a view to meeting rising domestic energy demand. The two stations reportedly represent some LE12 billion worth of investment and generate a combined 1,800 megawatts of energy.
Posted by: Steve White || 12/30/2012 00:00 || Comments || Link || E-Mail|| [567 views] Top|| File under:
Israel-Palestine-Jordan
Top Arabs pay rare visit to West Bank, discuss financial crisis
Top Arab officials paid a rare visit to the West Bank on Saturday to discuss a Palestinian financial crisis that President Mahmoud Abbas hopes will be eased by Arab donations. Arab League Chief Nabil Elaraby and Egyptian Foreign Minister Mohamed Kamel Amr congratulated the Palestinians on a successful United Nations status upgrade last month, but stopped short of promising the badly-needed funds.

"Palestine is in need of material and political support," Elaraby told a news conference in the Palestinians' de facto capital of Ramallah. "Arab countries agreed at their Baghdad summit (in March) for an Arab safety net of $100 million dollars each month, but unfortunately none of this has been achieved yet."

Elaraby is the first Arab League Chief to visit Ramallah, but he and other prominent Arab and Islamic leaders, including the Egyptian prime minister, met Abbas' Palestinian Hamas rivals in Gaza during their brief war with Israel last month.
Posted by: Pappy || 12/30/2012 00:00 || Comments || Link || E-Mail|| [457 views] Top|| File under:
Syria-Lebanon-Iran
Charbel: Fear of Assassinations still Lingers in Lebanon
[An Nahar] Interior Minister Marwan Charbel stressed that the security agencies are prepared to take the necessary precautions to ensure the safety of officials who believe themselves to be threatened, reported the Kuwaiti al-Seyassah daily on Saturday.

He told the daily: "Fear of

liquidation

s still lingers in

Leb

as long as the political tensions and disputes persist."

"It is unfortunate that the threats remain and this requires all who feel in danger to take the needed measures to protest themselves, including limiting their mobility," he explained.

In October, March 14 alliance MPs Houri, Ahmed Fatfat, Hadi Hbeish, Khaled al-Daher and Nuhad al-Mashnouq said that they were texted death threats from a Syrian telephone number before and after Internal Security Forces Intelligence Bureau head Wissam al-Hasan's

liquidation

.

Posted by: Fred || 12/30/2012 00:00 || Comments || Link || E-Mail|| [486 views] Top|| File under: Govt of Syria
Africa Subsaharan
US evacuates Central African Republic embassy
[BBC.CO.UK] The US says it has evacuated its embassy in the Central African Republic as rebels threaten to advance towards the capital, Bangui.

The state department said it had not broken off diplomatic ties with the government but warned US citizens not to travel to CAR during the unrest.

Earlier, CAR President Francois Bozize appealed to the US and

La Belle France

to help block the rebel advance.

The UN has said it is evacuating its non-essential staff from the country.

Posted by: Fred || 12/30/2012 00:00 || Comments || Link || E-Mail|| [432 views] Top|| File under:
Caribbean-Latin America
Bolivia nationalizes Spanish-owned electrical utilities
[Iran Press TV] Following a decree by the Bolivian President Evo Morales, the South American country has nationalized two electrical utilities owned by Iberdrola SA (IBE), Spain's largest electrical utility company

Posted by: Fred || 12/30/2012 00:00 || Comments || Link || E-Mail|| [474 views] Top|| File under:
Israel-Palestine-Jordan
Why A Two-State Solution Will Never Work
What will happen when you have pressured Israel into allowing a Paleostinian entity to take hold on the 1967 borders, an entity that is taken over by a radical Islamic force bent on Israel's destruction?

There is no place for you Jews among us, and you have no future among the nations of the world. You are headed for annihilation. -- Mahmoud Warty Nose al-Zahhar

...a co-founder of

Hamas, always the voice of sweet reason,

and a member of the Hamas leadership. Since 2006, Warty Nose has served as foreign minister in the government of Ismail Haniyeh. He is considered one of the more stubborn hard-liners and has no objection to kissing the Persian foot to keep the money flowing. Warty Nose's son, a member of the Qassam Brigades, was killed in an Israeli raid in early 2008. Another one was disposed of when the IDF bombed his house in 2003...
Death to Israel! -- Heard at most anti-Israel demonstrations.
Continued on Page 49
Posted by: trailing wife || 12/30/2012 00:00 || Comments || Link || E-Mail|| [730 views] Top|| File under:
Caribbean-Latin America
Maduro Arrives in Cuba to Visit Cancer-Stricken Chavez
[Business Week] Venezuelan Vice President Nicolas Maduro arrived in Cuba early today to visit

His Excellency President-for-Life, Caudillo of the Bolivarians Hugo Chavez

, who had surgery Dec. 11 on the communist island for an undisclosed cancer.

After landing at the Havana airport, Maduro went directly to the hospital where Chavez is being treated to meet Chavez's family members and establish a time to visit the ailing leader, Cuba's state-run Granma newspaper said on its website.

Maduro, speaking on state television


... and if you can't believe state television who can you believe?


yesterday, said Electricity Minister Hector Navarro would stand in as vice president in his absence. Maduro read a Christmas message earlier yesterday sent by Chavez to the South American country's Armed Forces.

"I have had to battle again for my health to continue dedicating myself fully to Venezuela's happiness," Chavez said, according to the letter read by Maduro on state television


... and if you can't believe state television who can you believe?


. "I am full of faith due to the commitment and loyalty the revolutionary Armed Forces has shown in this complex and difficult time."

Posted by: Fred || 12/30/2012 00:00 || Comments || Link || E-Mail|| [390 views] Top|| File under: Commies
Syria-Lebanon-Iran
Rebels Storm Hamidiyeh Army Post, Airbase
[An Nahar] Rebels pushed to consolidate gains in northwestern Syria on Saturday, storming a key army post and fighting for control of an airbase, a watchdog said.


Hereditary President-for-Life Bashir Pencilneck al-Assad's


Despoiler of Deraa...


forces meanwhile recaptured a neighborhood of the central city of Homs that had been held by rebels for most of the year after a fierce assault that sparked a humanitarian crisis.

In Idlib province,

snuffies

stormed the Hamidiyeh army post, paving the way for the takeover of the nearby Wadi Deif garrison, the

Britannia

-based watchdog said.

Fierce

festivities

between loyalist troops and

thug

s, mostly from the jihadist al-Nusra Front, erupted inside the base, where loud

kaboom

s were heard.

Wadi Deif is one of the government's last outposts in the largely rebel-held north.

Near second city Aleppo, warplanes pounded rebel positions around the Menagh airbase, after rebels penetrated the perimeter on Thursday following a months-long siege, the Observatory said.

Air strikes and artillery fire were reported in several areas near Damascus


...The place where Pencilneck hangs his brass hat...


, including Daraya to the southwest, where

festivities

raged as the army pressed its bid to retake the town.

In Homs, troops overran the Deir Baalbeh, which was the target of a major army offensive in February that left 700 people killed, most of them civilians.

Nationwide, at least 81 people were killed in violence on Saturday, 43 of them civilians, the Observatory said.
Posted by: Fred || 12/30/2012 00:00 || Comments || Link || E-Mail|| [549 views] Top|| File under: Govt of Syria
India-Pakistan
TTP's conditions
[Dawn] WHEN is an offer to negotiate not really an offer to negotiate? When it is made by the TTP, it appears. First, Asmatullah Muawiya, leader of the so-called Punjabi Taliban, threw out a surprising feeler: give us a Sharia-compliant (read: the

turban

s' version of the Sharia) constitution in Pakistain and withdraw support for the foreign-led war in Afghanistan against the Taliban and the TTP may deign to negotiate with the Pak state. Then, the TTP

front man

, Ihsanullah Ihsan, a man whose proclivity to claim credit for virtually any attack inside Pakistain is matched only by the frightening possibility that he may well be right, endorsed the letter sent out by Mr Muawiya. Now, Hakeemullah Mehsud has appeared alongside Waliur Rehman in a 40-minute video and has been quoted as saying: "We believe in dialogue but it should not be frivolous. Asking us to lay down arms is a joke." The joke, and a distasteful one at that, may well be on the Pak state and society.

In principle, talks with any enemy cannot be written off altogether; in practice, the business of truce and negotiations can be fiendishly difficult, and often counter-productive. The history of negotiations and deals with

forces of Evil

fighting the Pak state is not very encouraging, and for good reason: the negotiations were not conducted from a position of strength; the enemy was not sincere; and an enforcement mechanism was missing. What that translated into was the

turban

s' taking advantage of the space afforded to them by the state to grow their networks and solidify their bases. All of this is well known enough. But Hakeemullah Mehsud has laid bare the deeper problems of negotiations with the TTP: their vision for Pakistain is antithetical to the vast majority of Paks' vision for this country. In Mr Mehsud's reckoning, democracy is against Islam; armed militias who challenge the state's authority have a legitimate existence so long as they pull around their shoulders the cloak of Islam; Pakistain should publicly and forcefully work for the return of Taliban rule in Afghanistan; and Al Qaeda is an ally worth dying for.

None of this leaves much room for negotiation. The TTP's charter of demands essentially amounts to a surrender of the Pak state to the

turban

s. Quite why the

forces of Evil

have chosen this moment to moot the idea of peace talks is less clear. The kidnapping of Levies personnel from the outskirts of Beautiful Downtown Peshawar


...capital of Khyber Pakhtunkhwa (formerly known as the North-West Frontier Province), administrative and economic hub for the Federally Administered Tribal Areas of Pakistan. Peshawar is situated near the eastern end of the Khyber Pass, convenient to the Pak-Afghan border. Peshawar has evolved into one of Pakistan's most ethnically and linguistically diverse cities, which means lots of gunfire.


on Thursday only underscored the once-again rising tide of Islamic militancy. Perhaps the

forces of Evil

understand that talking about peace will only make the elusive consensus against militancy in Pak society that much harder to achieve.

Posted by: Fred || 12/30/2012 00:00 || Comments || Link || E-Mail|| [1363 views] Top|| File under: TTP
Terrorism And National Consensus
The recent attack on Beautiful Downtown Peshawar


...capital of Khyber Pakhtunkhwa (formerly known as the North-West Frontier Province), administrative and economic hub for the Federally Administered Tribal Areas of Pakistan. Peshawar is situated near the eastern end of the Khyber Pass, convenient to the Pak-Afghan border. Peshawar has evolved into one of Pakistan's most ethnically and linguistically diverse cities, which means lots of gunfire.


airport by TTP

Death Eaters

has raised several important questions regarding national security, civil-military relations and media perceptions. Unfortunately, the fact is that on a core concern of national security - the army chief has admitted that the existential threat to Pakistain is internal and not external - the key players are not on the same page for one reason or other. Consider.

The TTP is relentlessly targeting the military that has lost over 3000 soldiers in the war to date. Some terrorist attacks, as on the GHQ in Pindi and Mehran Naval Base in Bloody Karachi
Continued on Page 49
Posted by: trailing wife || 12/30/2012 00:00 || Comments || Link || E-Mail|| [396 views] Top|| File under:
-Lurid Crime Tales-
EPA chief Jackson resigns amid transparency investigations into secret emails
[Daily Caller] A Washington attorney says that Environmental Protection Agency Chief Administrator Lisa Jackson's resignation and investigations into the EPA's use of secret email accounts are not coincidental.

"Life's full of coincidences, but this is too many," Competitive Enterprise Institute Senior Fellow Chris Horner told FoxNews.com. "She had no choice."

The Justice Department also plans to release emails Jan. 14 in which EPA Chief Jackson's alias account discusses coal regulation. According to Horner, this clearly is a factor behind Jackson's decision to leave the agency.

"Two full committees and one investigative subcommittee of the House of Representatives have asked several federal agencies, including EPA and the White House," Horner said in a

blurb

, adding that the Department of Justice acknowledged "12,000 emails from Lisa Jackson's 'secondary' email account that discuss the

B.O. regime

's war on coal, in response to litigation we have filed over this practice."
Posted by: Fred || 12/30/2012 00:00 || Comments || Link || E-Mail|| [1400 views] Top|| File under:
India-Pakistan
Pakistan reports 21 tribal policemen kidnapped, found dead
[Fox News] Government officials say 21 tribal

coppers

believed to have been kidnapped by the Taliban have been found

rubbed out

in northwest Pakistain.


Toldja so.




They were good as dead the moment they were snatched...


Naveed Akbar Khan says officials found the bodies shortly after midnight on Sunday after being notified by one policeman who had escaped. Another policeman was also found seriously

maimed

.

Khan says the slain

coppers

were found in the Jabai area of Frontier Region Beautiful Downtown Peshawar


...capital of Khyber Pakhtunkhwa (formerly known as the North-West Frontier Province), administrative and economic hub for the Federally Administered Tribal Areas of Pakistan. Peshawar is situated near the eastern end of the Khyber Pass, convenient to the Pak-Afghan border. Peshawar has evolved into one of Pakistan's most ethnically and linguistically diverse cities, which means lots of gunfire.


, part of Pakistain's troubled tribal region. Khan is a senior political official in the area.

The 23

coppers

went missing before dawn Thursday when

faceless myrmidons

armed with rocket-propelled grenades and automatic weapons attacked two posts in Frontier Region Peshawar. Two

coppers

were also killed in the attacks.
Posted by: Fred || 12/30/2012 00:00 || Comments || Link || E-Mail|| [2128 views] Top|| File under: TTP
Syria-Lebanon-Iran
Defectors Say Syrian State Journalists 'Kill with Words'
[An Nahar] Lama al-Khadra summed up her work for Radio Damascus
...The City of Jasmin is the oldest continuously-inhabited city in the world. It has not always been inhabited by the same set of fascisti...
with a grim phrase: "Our mission was to kill with words."

Along with two other journalists for the state-run radio station, Khadra met with journalists in

Gay Paree

on Friday after the three fled to

La Belle France

to join with opponents of
Hereditary President-for-Life Bashir Pencilneck al-Assad's


Scourge of Qusayr...


regime.

Now hoping to set up a pro-opposition station to counter regime propaganda, the three described a climate of fear and paranoia within state media that have remained loyal to Assad amid an uprising that has left more than 45,000 dead.

"It's hard to always wear a mask, to show nothing, to think and talk like them, the men of the regime," Khadra said after reading a "statement of defection" from the three in a bookstore in central

Gay Paree

.

The one-time head of the station's political and cultural programs, Khadra said she had for months toed the regime's line in reporting events of the uprising that began in mid-March 2011.

"We were confined to following reports from (state news agency) SANA and denigrating the opposition, it wasn't easy," she said.

The newsroom was beset by paranoia, she said, with no one daring to watch anything but state television.


... and if you can't believe state television who can you believe?


"It was dangerous to watch al-Jazeera without looking like a revolutionary," she said. "Within the official media, many journalists are suffering along with the people."

The journalists said they were under near-constant watch and faced frequent intimidation.

"Some of us were called in by the secret services," said Kamal Jamal Beyk, the station's program director, who fled along with Khadra and Baddur Abdul Karim, the former head of the station's cultural programming.

"We were threatened, as were our families," said Jamal Beyk, who said he was questioned three times by secret police.

"Working for the state media in Syria is like living in an invisible prison," said Abdul Karim.

"We were no longer journalists," she said, describing a newsroom where "some support the regime and don't hide it, while others stay because they have no choice."

Jamal Beyk said "Iranian information experts" had been brought into the newsroom to train journalists and that the "most zealous" pro-regime

news hound

s were sent to Beirut to study with Hezbollah's al-Manar satellite television channel.

The three journalists said they decided to flee after a friend and colleague, Mohammed al-Said, was

kidnapped

in mid-July and killed by pro-opposition Islamic

bad turban

s.
Posted by: Fred || 12/30/2012 00:00 || Comments || Link || E-Mail|| [375 views] Top|| File under: Govt of Syria
Caucasus/Russia/Central Asia
Russia Kills Seven Rebels in North Caucasus
[An Nahar] Russian security forces have killed seven suspected beturbanned fascisti in the North Caucasus region of Dagestan
...a formerly inoffensive Caucasus republic currently bedevilled by low-level Islamic insurgency, occasional outbreaks of separatism, ethnic tensions and terrorism, primarily due to its proximity to Chechnya. There are several dozen ethnic groups, most of which speak either Caucasian, Turkic, or Iranian languages. Largest among these ethnic groups are the Avar, Dargin, Kumyk, Lezgin, and Laks. While Russers form less than five percent of the population, Russian remains the primary official language and the lingua franca...
in an operation that saw the

cut-throats

briefly take a six-year-old girl hostage, officials said on Saturday.

Security forces surrounded an apartment block in Dagestan's main city of Makhachkala Friday night where the

cut-throats

were hiding, the National Anti-Terror Committee (NAK) said in a statement published by Russian news agencies.

The rebels opened fire as the other residents were being evacuated, including the wife of one of the

cut-throats

who was in the besieged apartment, it said.

Security forces returned fire, killing three of the

Death Eater

s. Those still alive smashed through the wall into a neighboring apartment and took a six-year-old girl there hostage.

"But thanks to the coordinated and professional actions of the special forces, the girl was freed and and remaining

bandidos

were neutralized," the NAK statement said, using the standard official language for killing

Death Eater

s.

It said the security forces killed six people inside the apartment block and another suspected

Death Eater

who opened fire outside.

One of those killed was the chief of the criminal group named as Gadzhimurad Dolgatov, it said. The group had been planning robberies and murders in Makhachkala, it added.

Posted by: Fred || 12/30/2012 00:00 || Comments || Link || E-Mail|| [573 views] Top|| File under: Islamic Emirate of Caucasus
Africa North
Egyptian police seize ammunition smuggled from Libya
[Libya Herald] Egyptian

coppers

in Matruh seized a carload of ammunition yesterday morning that they say had been smuggled across the border from Libya.

The vehicle was seized by officers acting on reports that a car carrying thousands of rounds of live ammunition was travelling on the desert road between Sallum and Matruh, near to the border with Libya.

Officers stopped the car, a Toyota without number plates, and found 8,750 cartridges for small arms in the boot. The intelligence that they received had said that the ammunition had been smuggled across the land border with Libya.

Matruh's judicial police department have been tasked with writing a report on the provenance of the seized contraband.

Posted by: Fred || 12/30/2012 00:00 || Comments || Link || E-Mail|| [572 views] Top|| File under: Arab Spring
India-Pakistan
Karachi Bus Explosion Kills Five
[An Nahar] An

kaboom

on a bus in Pakistain's largest city Bloody Karachi


...formerly the capital of Pakistain, now merely its most important port and financial center. It is among the largest cities in the world, with a population of 18 million, most of whom hate each other and many of whom are armed and dangerous...


Saturday left at least five people dead and

maimed

35 others, police said.

It was not immediately clear what had caused the blast in Sadar, a congested shopping area of

Bloody Karachi

, officials said, adding that a bomb disposal team was trying to determine whether it was caused by a bomb or an exploding compressed natural gas cylinder.

"At least five people were killed and 35 others were

maimed

," police surgeon Jalil Qadir told Agence

La Belle France

Presse.



Bloody Karachi

is in the grip of a long-running wave of militancy, political and sectarian violence.

Posted by: Fred || 12/30/2012 00:00 || Comments || Link || E-Mail|| [570 views] Top|| File under:
Six Charged With Murder in India as Rape Victim Dies
[NY Times] As protests grew in India on Saturday over the death of a young woman who was raped in New Delhi this month by several men in a moving bus, the police said six men accused of attacking her had been charged with murder.

A police

front man

, Rajan Bhagat, said that if convicted of murder, the men could face the death penalty in the Dec. 16 attack, which shocked India because of its savagery, led to violent protests and prompted demands for improved protection for women as well as calls for the death penalty in rape cases.

The country's Supreme Court ruled in 1980 that the death penalty should be used only in the "rarest of rare" cases, and fewer than 50 people have been executed since India's independence in 1947.

The woman, who has not been identified, has become a symbol for the treatment of women in India, where rape is common and conviction rates for the crime are low. She boarded a bus with a male friend after watching a movie at a mall, and was raped and attacked with an iron rod by the men, who the police later said had been drinking and were on a "joy ride."

She died Saturday morning in Singapore, where she had been flown for treatment for the severe internal injuries caused by the assault. She had an infection in her lungs and abdomen, liver damage and a brain injury, the Singapore hospital said, and died from organ failure. Her body was flown back to India on Saturday.

As news of her death spread Saturday, India's young, social-network-using population began to organize protests and candlelight vigils in places like the western city of Cochin in Kerala, the outsourcing hub of Bangalore and New Delhi, the capital. Just a tiny sliver of India's population can afford a computer or has access to the Internet, but the young, educated subset of this group has become increasingly galvanized over the New Delhi rape case.
Posted by: Fred || 12/30/2012 00:00 || Comments || Link || E-Mail|| [407 views] Top|| File under:
Pakistan passing through critical phase of history: Kayani
[Dawn] Chief of the Army Staff (COAS) General Ashfaq Parvez Kayani


... four star general, current Chief of Army Staff of the Mighty Pak Army. Kayani is the former Director General of ISI...


Saturday said that Pakistain today was passing through a very critical phase of its history.

"Increasingly complex external environment and our rather precarious internal dynamics have created a myriad of security challenges," Gen Kayani said while addressing the 98th Midshipmen Commissioning term and 7th SSC Officers class, comprising a total of 118 officers who got commissioned at Pakistain Naval Academy PNS Rahbar, upon completion of rigorous training.

The COAS said," Today, we are pitched against an amorphous enemy when the conventional threat has also grown manifold."

This spectrum of threats can be defeated through collective national efforts in which the armed forces indeed have a pivotal role to play in harmony with other instruments of the state, he added.

General Kayani added that under the prevailing scenario, a potent and modern navy was indispensable to thwart the challenges to the country's

illusory sovereignty

in the maritime domain.

It is becoming increasingly important to build up and rely on our own strength. It is heartening to see that Pakistain Navy is rapidly developing its indigenous capability and pursuing it with greater vigour than ever before, he added.

He urged the commissioning officers to keep the interests of the state and the service on top priority and never let their personal feelings stand in the way to their commitment to the national duty bestowed upon them.

He also felicitated the officers upon successful completion of their training and wished them exciting, challenging and sacred career ahead.

Posted by: Fred || 12/30/2012 00:00 || Comments || Link || E-Mail|| [443 views] Top|| File under: Govt of Pakistan
Syria-Lebanon-Iran
Religious groups in Syria


Here's a map from the good folks at Information Dissemination that displays the locations of the major religious/ethnic groups in Syria. As we read about the on-going civil war there it's helpful to keep in mind who's who and where.
Posted by: Steve White || 12/30/2012 00:00 || Comments || Link || E-Mail|| [378 views] Top|| File under:
West plans to use Patriot missiles to protect Israel: Iran spokesman
[Iran Press TV] Iran's Foreign Ministry Spokesman Ramin Mehmanparast says the deployment of NATO's


...the North Atlantic Treaty Organization. It's headquartered in Belgium. That sez it all....


Patriot missiles in Turkey is meant to protect the occupying regime of Israel.


I'm not too sure how deploying Patriots to Turkey protects Israel. There are a couple other countries in the way.


"Iranian military officials believe that the reason for deploying NATO's Patriot missiles in Turkey is to prevent Iran from responding to the Zionist regime [of Israel] if it attacked Iran," Mehmanparast said in Turkish capital city, Ankara, on Saturday.


That makes sense. Not a lot of sense, but kinda. Maybe.


Despite strong opposition from Russia, Syria and Iran, NATO approved Turkey's formal request for the missile system on December 4.


Do tell? Opposition from the very entities that might launch missiles in that direction? I wonder why?


On December 22, NATO issued a statement, saying, "Germany will deploy its batteries to Kahramanmaras, the Netherlands will deploy its batteries to Adana, and the United States will deploy its batteries to Gaziantep."


None of which are in Israel...


All the six Patriot batteries, which will be under NATO command and control, are scheduled to be operational near the Turkish-Syria border by the end of January 2013.


Besides which, at this point Israel's technology is probably superior to the U.S. They've been working the problem. We haven't, at least that I know of...


"If something happens in the region, Western countries and the NATO will support the Zionist regime and these missiles will be used in favor of this regime," the Iranian official added.
Posted by: Fred || 12/30/2012 00:00 || Comments || Link || E-Mail|| [555 views] Top|| File under: Govt of Iran
India-Pakistan
What really happened at Lal Masjid
The Lal Masjid Operation of 2007 is owned by no one and Musharraf may regret he ordered it; but the facts will not disappear

The news on 5 December 2012 read like this: Pakistain's Supreme Court has constituted a judicial commission to probe the 2007 Lal Masjid operation in Islamabad in 2007 - a government crackdown on a controversial pro-Taliban mosque in the capital which ended in a bloody eight-day siege killing at least 58 Pak troops and seminary students.

Lal Masjid facts have been overwhelmed by politics. The operation marked the beginning of the end of the Musharraf regime. It is said that he brought himself down by first allowing the operation against Lal Masjid and then dismissing the Supreme Court of Justice Iftikhar Muhammad Chaudhry. The PMLQ, through which he was ruling, wanted no part of the operation because of their deep rightwing conviction not to take on the

holy man

s. As they began distancing themselves from it, his political platform began to slip from under him.
Continued on Page 49
Posted by: trailing wife || 12/30/2012 00:00 || Comments || Link || E-Mail|| [452 views] Top|| File under:
Africa Horn
Darfur Rebels Say District Capital Seized
[An Nahar] Rebels in Sudan's Darfur claim to have seized a district capital just days after saying they took control of a major town.

The Sudan Liberation Army's (SLA's) Abdelwahid Nur faction said late on Friday it had captured the government office and army base in Guldo district near Central Darfur state's Nertiti town.

Ibrahim al-Hillu, the group's

front man

, called it "a great victory in the history of the war in Darfur" as his faction had never before seized a district.

He said Guldo fell after the rebels earlier on Friday captured a Sudanese Armed Forces (SAF) compound to the southeast, between the South Darfur capital Nyala and Kass town.

On Monday, Hillu reported that his faction had taken the town of Golo, a few kilometers (miles) east of Guldo. While rebels often report skirmishes with government forces in Darfur, they rarely claim to have occupied towns.

Sudan's army

front man

could not be reached for comment.

Guldo and Golo are in the fertile and mountainous Jebel Marra area which is home to the non-Arab Fur people who gave their name to Darfur (Land of the Fur) and who are represented by Nur's faction.

The group has several hundred combatants and a "sphere of influence" limited to the Jebel Marra, a regular target for military operations and air attack according to the Small Arms Survey, a Swiss-based independent research project.

Posted by: Fred || 12/30/2012 00:00 || Comments || Link || E-Mail|| [587 views] Top|| File under: Govt of Sudan
Britain
David Cameron to miss key immigration target, says report
David Cameron is likely to miss his key pledge of reducing the number of people coming into Britain to fewer than 100,000 a year, according to a new study.

A leading think tank predicts that "net" migration will continue its downward trend in 2013 but will start rising again in the following year.

The report, from the Left-of-centre Institute for Public Policy Research (IPPR), is a blow for the Prime Minister, who pledged in 2011 to get net migration – the difference between the number of people entering Britain and those leaving – down to the "tens of thousands" before the general election in May 2015.

Theresa May, the Home Secretary, has introduced new restrictions, including a clampdown on student visas and curbs on the numbers allowed in from outside the European Union to work and to join family members.

The efforts received an apparent boost when figures last month from the Office for National Statistics showed that net migration fell to 183,000 in the 12 months to March 2012, down from 242,000 the previous year.

In the biggest drop for four years, the number of foreign students coming to Britain fell by eight per cent, the number of new foreign workers was down by nine per cent, and the number of migrants from outside the EU fell by seven per cent.

However, the IPPR annual report on migration warns that the downward trend is likely to continue only into next year, with net migration falling to 140,000.

It predicts that the total will then start rising as ministers run out of options to cut numbers further. It forecasts that the Government will miss Mr Cameron's key target, but points out that final totals for the 12 months up to February 2015 will not be available until after the general election.

At any rate, this leftist group hopes the numbers are up.
Posted by: lotp || 12/30/2012 00:00 || Comments || Link || E-Mail|| [472 views] Top|| File under:
India-Pakistan
Peshawar On The Brink
The threat of a siege of Peshawar is still very much alive


The more I learn about The Land of the Pure, the happier I am to live in a Midwestern American suburb.

Beautiful Downtown Peshawar


...capital of Khyber Pakhtunkhwa (formerly known as the North-West Frontier Province), administrative and economic hub for the Federally Administered Tribal Areas of Pakistan. Peshawar is situated near the eastern end of the Khyber Pass, convenient to the Pak-Afghan border. Peshawar has evolved into one of Pakistan's most ethnically and linguistically diverse cities, which means lots of gunfire.


is in the eye of the storm. Regardless of whether the orchestrators belong to Al Qaeda or Taliban, they have demonstrated that the old plan of laying siege around greater Peshawar is still very much in place. Back in early 2009, the Tehrik-e-Taliban Pakistain (TTP) had upstaged the entire security apparatus in and around the

lovely provincial capital

, triggering fears of an impending siege of the city.

Continued on Page 49
Posted by: trailing wife || 12/30/2012 00:00 || Comments || Link || E-Mail|| [390 views] Top|| File under:
Africa North
Morsi: New Egypt Charter Guarantees Equality
[An Nahar] Egypt's President Mohammed Morsi on Saturday said a disputed new constitution guaranteed equality for all Egyptians, and downplayed the country's economic woes in an address before a newly empowered senate.

Egyptians voted in a December referendum in favor of the charter, which was rushed through by an Islamist-dominated council amid political turmoil and became the focus of the country's worst crisis since Morsi's election in June.

The senate has been invested with legislative powers under the new charter until a parliament is elected in two months' time.

"All are equal before the law, and in this constitution," he said of the charter, adding that there would be "freedom for all people, with no exceptions."

The constitution has been fiercely criticized by human rights


...which are usually open to widely divergent definitions...


activists and the secular-leaning opposition for failing to guarantee women's rights and potentially curtailing freedom of expression and freedom of worship.

"General indicators for the social and economic situation have shown some noticeable progress," Morsi said of the economy, despite concerns over a downturn.

A declining Egyptian pound and a $4.8 billion IMF loan stalled after weeks of often violent protests have put the country on edge, two years after the economy nosedived with an uprising that overthrew President Hosni Mubarak


...The former President-for-Life of Egypt, dumped by popular demand in early 2011...


In a televised speech on Wednesday, Morsi welcomed the approval of an Islamist-backed charter in a referendum, despite fierce opposition protests, and pledged to turn his attention to the economy.

He also promised to reshuffle his cabinet. Two ministers, including an Islamist ally of Morsi, have so far resigned in disagreement with government policy.

Mass rallies that began in November after Morsi adopted extensive powers -- later repealed -- have now subsided, but the opposition this week called for further protests against the new constitution.

Posted by: Fred || 12/30/2012 00:00 || Comments || Link || E-Mail|| [430 views] Top|| File under: Arab Spring
China-Japan-Koreas
Japan Death Row Inmates Want Prior Warning
[An Nahar] Death row inmates in Japan want to be told of their execution in advance, instead of on the day they are to be hanged, a

politician

's survey said.

A majority of those sentenced to die would also like the present method of administering punishment to be reviewed, with the largest bloc saying their preferred choice would be lethal injection.

The survey was carried out by Mizuho Fukushima, deputy chairwoman of the nonpartisan Parliamentary League for the Abolition of the Death Penalty, from September to November and was published Friday, Kyodo News reported.

It covered 133 people on death row, two of whom were executed at the end of September, taking this year's total in Japan to seven.

Of the 78 who replied, 51 said they wanted to know ahead of time that they would be put to death, with opinions varying from a day to a month in advance. Many said they wanted the chance to say goodbye to loved ones.

More than half said they wanted the state to think again about the method of execution, with 25 saying they wanted to die by lethal injection, the survey said.

Posted by: Fred || 12/30/2012 00:00 || Comments || Link || E-Mail|| [628 views] Top|| File under:
Bangladesh
Tahrir activists clash with cops
[Bangla Daily Star] Law enforcers yesterday tossed in the slammer
Maw! They're comin' to get me, Maw!
39 suspected activists of banned Islamist outfit Hizb ut-Tahrir following a clash with them before the Jatiya Press Club in the capital.

During the clash, police fired rubber bullets and tear gas and charged batons to break up the Tahrir men, who retaliated with exploding hand-made bombs and throwing brick chips.

The skirmish left at least 10 people including several pedestrians and police injured.

Witnesses said around 200 members of the outlawed group brought out a procession before the Bangladesh Medical Association (BMA) building (opposite to the Jatiya Press Club) on Topkhana Road around noon.

When police intercepted the procession, the Tahrir men launched attack on the law enforcers, prompting them to fire at least five tear gas canisters and six rubber bullets.

At one stage, Rab personnel joined with police and rounded up the activists.

A banner and some leaflets were seized from the detainees, said Shahbagh police.

Contacted, Lt Col MM Anisur Rahman, commanding officer of Rab-3, said the Tahrir men usually show up on Fridays, but they gathered yesterday to carry out subversive activities at an Awami League rally at the Suhrawardy Udyan.

Posted by: Fred || 12/30/2012 00:00 || Comments || Link || E-Mail|| [702 views] Top|| File under: Hizb-ut-Tahrir
Southeast Asia
Top Thai terrorist nabbed, arms seized
Security officials have found a large weapons cache in Narathiwat, thwarting what they believe was a terror plot planned for the New Year holidays. The discovery followed the arrest on Thursday of Rutsaran Sale, alleged leader of the Runda Kumpulan Kecil (RKK) terrorist insurgent group.

The officers were inspecting a rubber plantation in Cho Airong district late Friday night when they found the weapons and explosive material buried beneath some rubber trees.

One AK and five M16 assault rifles, a shotgun and several hundred rounds of ammunition were uncovered, along with 20 kg of urea fertiliser and several sheets of metal for manufacturing explosives. Officers think the weapons were being stockpiled by Mr Rutsaran for use in attacks over the holiday weekend.

Mr Rutsaran was arrested on charges of attacking a marine police unit in Tak Bai district and shooting a schoolteacher in Cho Airong district. His interrogation led officers to the weapons.

An investigation of the seized M16 rifles found three were among the 413 guns stolen from the 4th Development Battalion in Cho Airong district on Jan 4, 2004. Four soldiers were killed that day, and the attack marked the beginning of a new phase of the southern insurgency.

This article starring:
RUTSARAN SALE
Runda Kumpulan Kecil
Posted by: ryuge || 12/30/2012 00:00 || Comments || Link || E-Mail|| [558 views] Top|| File under:
Israel-Palestine-Jordan
IDF General Staff dilemma: Who is a "combat soldier"?
The IDF General Staff has been grappling with a new dilemma recently: In the modern battlefield – who is a "combat soldier"? While classic warfare doctrines say that combat soldiers are those who literally face the enemy on the ground, modern warfare is fought in growing virtual arenas, in which cyber-combatants play key roles.

Traditionally, the Ground Forces and the IAF's personnel needs have always taken precedent when it came to the placement of recruits with top-level medical and psychological profiles; but over the past few years, the IDF has created various new cyber, intelligence and drone units, which are now demanding their share of quality personnel. The new units are now pushing to annul the Ground Forces' innate claim to such recruits, saying that the military "must revise its definition of a combat soldier."

"Soldiers with the Cyber Unit, as vital as they are, cannot be called 'combatants' any more than soldiers with the Iron Dome Unit can be called air-defense servicemen," a top officer with the Armored Corps told Yedioth Ahronoth. "At the end of the day, the former sits at a computer somewhere in central Israel and goes home at 5 pm, and the latter may be stationed near the border, but does his work from the safety of his office. You can't compare that to the risks Golani or Armor soldiers face in the field every day."

Colonel (Res.) Yair Cohen, a former commander of Unit 8200 – the Military Intelligence's elite unit – wholeheartedly disagrees: "Israel's advantage lies with its technological power and this relative advantage has to be cultivated.

"We're blessed with bright youths and we have to be very careful how we allocate this resource. One cyber-combatant can inflict untold damage on the enemy."
Posted by: Pappy || 12/30/2012 00:00 || Comments || Link || E-Mail|| [378 views] Top|| File under:
Who's in the News
50
[untagged]
6
Govt of Syria
4
Arab Spring
3
Govt of Pakistan
2
TTP
1
Govt of Iran
1
Govt of Iraq
1
Boko Haram
1
Govt of Sudan
1
Commies
1
Hezbollah
1
Hizb-ut-Tahrir
1
Islamic Emirate of Caucasus
1
Palestinian Authority
1
al-Qaeda in Arabia
Bookmark
E-Mail Me
The Classics
The O Club
Rantburg Store
Comments Spam
The Bloids
The Never-ending Story
Thugburg
RSS Links
Gulf War I
The Way We Were
Bio
Sink Trap
Alzheimer's Association
Day by Day
Counterterrorism
Hair Through the Ages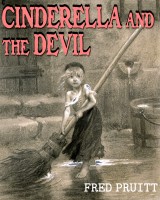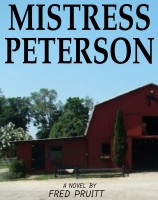 On Sale now!


A multi-volume chronology and reference guide set detailing three years of the Mexican Drug War between 2010 and 2012.

Rantburg.com and borderlandbeat.com correspondent and author Chris Covert presents his first non-fiction work detailing the drug and gang related violence in Mexico.

Chris gives us Mexican press dispatches of drug and gang war violence over three years, presented in a multi volume set intended to chronicle the death, violence and mayhem which has dominated Mexico for six years.
Click here for more information


Meet the Mods
In no particular order...


Steve White
Seafarious
Pappy
lotp
Scooter McGruder
john frum
tu3031
badanov
sherry
ryuge
GolfBravoUSMC
Bright Pebbles
trailing wife
Gloria
Fred
Besoeker
Glenmore
Frank G
3dc
Skidmark
Alaska Paul



Better than the average link...



Rantburg was assembled from recycled algorithms in the United States of America. No trees were destroyed in the production of this weblog. We did hurt some, though. Sorry.
18.206.187.81