Africa North
Gunmen occupy Libyan parliament
Dozens of gunmen have occupied Libya's parliament to register their anger over the formation of the new government.

The militiamen are demanding some of the ministers be removed because they have links to the late Muammar Gaddafi's regime.

At least a dozen trucks mounted with anti-aircraft guns are lining the main road to the parliament.

Libya held a peaceful election in July and finally agreed the composition of a government on Wednesday.

Prime Minister Ali Zidan gained the support of the National Congress for his choice of ministers.

His list included liberal figures and Islamists in an attempt to forge a coalition acceptable to all parties.

But negotiations were disrupted by protests earlier this week.

And late on Wednesday gunmen broke through security and occupied the Congress building.
Posted by: tipper || 11/01/2012 18:17 || Comments || Link || E-Mail|| [395 views] Top|| File under:
-Signs, Portents, and the Weather-
Storm damage forces UN Security Council to move
Superstorm Sandy caused serious water damage to the UN Security Council chamber, forcing it to move to a temporary base for a special meeting on Wednesday, diplomats said.

The 15-nation council hurriedly called a meeting to pass an emergency resolution extending the mandate of the African-UN peacekeeping mission in Somalia for seven days.

The meeting should have been held earlier this week because the mandate was scheduled to end Wednesday. But it was called off because of the hurricane that hit New York on Monday.

The Security Council chamber is in the basement of the UN headquarters overlooking the East River, which spilled over into Manhattan during the storm.

There is "some water damage to the basement," said a UN spokesman, Farhan Haq, but the United Nations gave no other details and reporters were not allowed into the headquarters on Wednesday.

Diplomats, speaking on condition of anonymity, said the damage to the underground floors is understood to be "quite bad".
Posted by: Water Modem || 11/01/2012 17:45 || Comments || Link || E-Mail|| [406 views] Top|| File under:
China-Japan-Koreas
Two million to be moved in one of largest relocations in Chinese history
It is billed as the "final offensive" against extreme poverty in China's poorest province.

Between now and 2020, two million people are to be moved from their isolated mountain homes in Guizhou province as part of one of the single largest relocations in recent Chinese history.

It is a gargantuan task and one that will cost billions. But provincial authorities claim resettlement is the only way to eliminate the grinding rural poverty that continues to blight China's countryside even after one of the greatest economic booms in human history.

"Even if we build roads to reach them, provide drinking water to them and work to alleviate poverty there for another 50 years, the problem might not be addressed," Guizhou's party secretary, Zhao Kezhi, said earlier this year.

"[The mountains] … barely provide the conditions for sustaining life."
Posted by: tipper || 11/01/2012 17:14 || Comments || Link || E-Mail|| [392 views] Top|| File under:
Home Front: Politix
U.S. Aircraft Carrier Off The Coast Of The Rockaways As Part Of Federal Response To Sand
An aircraft carrier was spotted 3 miles off the coast of the Rockaways on Thursday afternoon.

Chopper 2 saw the military vessel in the Atlantic Ocean, a part of the federal response to superstorm Sandy.

It is a hopeful sight for folks in Queens, who were among some of the hardest hit residents during the storm.

The presence of the naval ship means the helicopters circling our area to survey the damage and provide relief are self-sufficient. They will not have to visit nearby airports for fuel as they supply troops and manpower to the devastated residents in the Rockaways and the Tri-State area.

The carrier is loaded with helicopters and is standing by to help folks evacuate if they have to.
Posted by: tipper || 11/01/2012 16:55 || Comments || Link || E-Mail|| [406 views] Top|| File under:
Britain
Mother murdered son for 'failing to learn the Koran'
Sara Ege used a stick to beat seven-year-old Yaseen "like a dog" if he couldn't recite passages from the Islamic text.

The beatings were so brutal that the boy died from his injuries, and his mother tried to burn the body to destroy the evidence, Cardiff Crown Court was told.

Yaseen was originally thought to have died in the house fire. But a post-mortem examination showed Mrs Ege had been beating and abusing her little boy in the months leading up to his murder.

In a video recording of her interview with police, Mrs Ege told them: "I was trying to teach him the Koran.

"I was getting more and more frustrated. If he didn't read it properly I would be very angry — I would hit him.
"We had a high target. I wanted him to learn 35 pages in three months.

"I promised him a new bike if he could do it. But Yaseen wasn't very good — after a year of practice he had only learnt a chapter."

The court heard Mrs Ege, 32, a university graduate, and her husband, Yousuf, had enrolled Yaseen in advanced classes at their local mosque.

They wanted him to become a hafiz — an Islamic term for someone who memorises the Koran.

Yaseen was coming to the end of a three-month trial period at the mosque, and Ege was keen for him to impress his Imam.

Mrs Ege told officers: "I was getting all this bad stuff in my head, like I couldn't concentrate, I was getting angry too much, I would shout at Yaseen all the time."

She also hit him with a hammer, a rolling pin and a slipper, as well as repeatedly punching him, the court heard.

She would allegedly lock him in the shed, tie him to a door, and force him to do press-ups.
Posted by: tipper || 11/01/2012 16:44 || Comments || Link || E-Mail|| [315 views] Top|| File under:
Home Front: Politix
Bloomberg Backs Obama, Citing Climate Change
In a surprise announcement, Mayor Michael R. Bloomberg said Thursday that Hurricane Sandy had reshaped his thinking about the presidential campaign and that as a result he was endorsing President Obama.

Mr. Bloomberg, a political independent in his third term leading New York City, has been sharply critical of both Mr. Obama, a Democrat, and Mitt Romney, the president's Republican rival, saying that both men have failed to candidly confront the problems afflicting the nation. But he said he had decided over the past several days that Mr. Obama was the best candidate to tackle the global climate change that the mayor believes contributed to the violent storm, which took the lives of at least 38 New Yorkers and caused billions of dollars in damage.

"The devastation that Hurricane Sandy brought to New York City and much of the Northeast — in lost lives, lost homes and lost business — brought the stakes of next Tuesday's presidential election into sharp relief," Mr. Bloomberg wrote in an op-ed article for Bloomberg View.

"Our climate is changing," he wrote. "And while the increase in extreme weather we have experienced in New York City and around the world may or may not be the result of it, the risk that it may be — given the devastation it is wreaking — should be enough to compel all elected leaders to take immediate action."

Mr. Bloomberg's announcement is another indication that Hurricane Sandy has influenced the presidential campaign. The storm, and the destruction it left in its wake, has dominated news coverage, transfixing the nation and prompting the candidates to halt their campaigning briefly.

More than that, it appears to have given a new level of urgency to a central issue in the presidential campaign: the appropriate size and role of government.
Posted by: tipper || 11/01/2012 15:59 || Comments || Link || E-Mail|| [435 views] Top|| File under:
Israel-Palestine-Jordan
Israel acknowledges killing Palestinian deputy in 1988 raid
Military censor clears newspaper to publish interview obtained at least 12 years ago with commando who killed Abu Jihad
Israel has acknowledged after nearly 25 years of secrecy that it killed a deputy of the late Palestinian leader Yasser Arafat in a raid in Tunisia.

Two of those involved in the operation in 1988 now hold high political office: Ehud Barak, the defence minister, and Moshe Yaalon, the deputy prime minister. At the time Barak was deputy military chief and Yaalon was head of the elite commando unit Sayeret Matkal. Their precise roles in the operation were not divulged, and both men's offices declined comment.

Israel has long been suspected of assassinating Khalil al-Wazir, who was better known by his nom de guerre Abu Jihad. But only now has the country's military censor cleared the Yediot Ahronot daily to publish details, including an interview with the commando who killed him, at least 12 years after the newspaper obtained the information.

"I shot him with a long burst of fire," the now-deceased commando Nahum Lev told Yediot. "I was careful not to hurt his wife, who had showed up there. He died. Abu Jihad was involved in horrible acts against civilians. He was a dead man walking. I shot him without hesitation." Lev died in a motorcycle accident in 2000.
Posted by: tipper || 11/01/2012 15:01 || Comments || Link || E-Mail|| [316 views] Top|| File under:
Economy
Danish City to go Carbon Neutral by 2029
"Project Zero is actually a vision," says Christian Eriksen, Project Director, Project Zero A/S, the private firm charged with implementing the plan. "It's a vision of a CO2-neutral Sønderborg area, no later than 2029. Not done by cutting the main breaker and killing the power, but based on sustainable growth and creating bright green jobs."

"To do this," he adds, "we've adopted a holistic approach that's bottom-up. It's not just top-down, about planning and coming up with business and new technology to drive this forward. It's also very much about participation, about learning, and empowerment of our citizens and local companies."

Posted by: Bobby || 11/01/2012 14:21 || Comments || Link || E-Mail|| [299 views] Top|| File under:
-Signs, Portents, and the Weather-
Gov. Cuomo Needs More Cash to Rebuild After AGW Storms
New York Gov. Andrew Cuomo said to expect more storms like Sandy to affect his and other states, suggesting that it is a reality of climate change.

"We have a 100-year flood every two years now," Cuomo told reporters Tuesday. "We have a new reality when it comes to these weather patterns. We have an old infrastructure and we have old systems and that is not a good combination."


It's gonna take a lot more money, but you peons will just have to cough up. But if we can get on the Fed's gravey train, each peon will have to contribute less!


New York City Mayor Michael Bloomberg agreed that weather is getting more extreme. "What is clear is that the storms that we've experienced in the last year or so around this country and around the world are much more severe than before," he said. "Whether that's global warming or what, I don't know. But we'll have to address those issues."


Short memories, Mr. Mayor, that's why we have written records and the scribes to read them.
Posted by: Bobby || 11/01/2012 14:14 || Comments || Link || E-Mail|| [333 views] Top|| File under:
Home Front: WoT
SEAL Ty Woods never held his 3 month old son
If like me, you feel helpless about the deaths of our 4 Americans, here is something you can do.


The SEAL NSW Family Foundation has set up a foundation in Ty Woods' name:

Because Ty was not an active duty SEAL but still performing special operations for his country, we are duty bound to give his child all the resources (counseling, survivor camps, educational assistance etc.) he needs to help him grow up without a father and understand that he is not alone and why Ty had to leave us early. To defend freedom.
Posted by: Sherry || 11/01/2012 10:09 || Comments || Link || E-Mail|| [400 views] Top|| File under:
Economy
U.S. could hit debt ceiling by year's end
The U.S. government likely will hit its $16.4 trillion debt limit by year's end, giving more urgency to avoiding the fiscal cliff, the Treasury Department said.

Treasury officials said the country probably will reach its borrowing limit about the time Congress will be struggling with automatic tax hikes and draconian government spending cuts scheduled to go into effect Jan. 1, the Los Angeles Times reported Wednesday.

"It [the debt limit] adds to the cauldron of the dark brew," Mark Zandi, chief economist at Moody's Analytics, said, "that makes the disaster more disastrous."

The Congressional Budget Office and most economists predict 2013 will see another recession if nothing is done to prevent the convergence of tax increases and spending reductions known as the "fiscal cliff." Getting too close, or hitting, the debt ceiling likely would lead to another downgrade of the U.S. credit rating.
Posted by: Au Auric || 11/01/2012 07:58 || Comments || Link || E-Mail|| [371 views] Top|| File under:
Africa Subsaharan
Some Zimbabwe Restrictions Lifted, but Money Remains Tight
The International Monetary Fund says it has relaxed restrictions on technical assistance to Zim-bob-we. Analysts say the Tuesday announcement, though, does not mean the southern African nation can access loans.

In a telephone interview, Zim-bob-we Finance Minister Tendai Biti said the government is still analyzing the IMF announcement that it had relaxed restrictions on technical assistance to the country.

But analyst John Robertson from Robertson Economic Information Services said Zim-bob-we is still far from qualifying for IMF financial support.

"The government has been crying for money and this is not money. This is advice. If we follow the advice we may qualify for financial assistance. The government has been hoping that we will simply get assistance," said Robertson.
Posted by: Au Auric || 11/01/2012 07:55 || Comments || Link || E-Mail|| [292 views] Top|| File under:
Britain and Ireland Suspend Aid to Uganda after Millions Go Missing
Britain has joined Ireland in suspending aid to Uganda's office of the prime minister. The move comes after a draft report by Ugandan's auditor-general found that over $15 million [€12 million] in aid had been transferred to unauthorized accounts in the office of the Ugandan prime minister.

The money was meant to have been spent on helping the needy, and to help pay for a 'peace recovery and development program' in northern Uganda after decades of conflict and devastation.

The Ugandan government has pledged prosecutions. Two senior officials have been charged, while 17 others have been suspended as the investigation continues.

"This report does not surprise anybody," said Dr. Fred Golooba Mutebi, a political analyst and a visiting fellow at the University of Manchester in the United Kingdom. The only shock, he added, "is the amounts of money stolen are quite colossal."
Posted by: Au Auric || 11/01/2012 07:52 || Comments || Link || E-Mail|| [304 views] Top|| File under:
Africa North
US Tells Sudanese Rebel Group to Stop Recruiting Refugees
The U.S. has called on a Sudanese rebel group to stop recruiting soldiers, including children, from a refugee camp in South Sudan. A U.S. official says the camp must be moved further from the border to protect civilians from the military presence.

Anne Richard, the assistant secretary of state for population, refugees, and migration, says the U.S has told the rebel Sudan People's Liberation Movement North (SPLM-N) to leave Yida refugee camp in South Sudan's Unity state, and to stop recruiting civilians to fight the Sudanese government.

"Our messages to them are really about the civilian nature of the camp, and we have asked them to not use the camp, which is supposed to be civilian, as a center for R&R or for recruitment of soldiers, and especially we've asked that they not take children to serve as soldiers on the other side of the border," she said.

Richard said that the U.S delegation visiting Yida on Monday saw how militarized the camp of more than 60,000 people had become, despite a reported drop in recruitment recently.
Posted by: Au Auric || 11/01/2012 07:50 || Comments || Link || E-Mail|| [406 views] Top|| File under:
Africa Subsaharan
Kidnappers Free 7 Sailors Abducted Off Nigeria
Kidnappers have freed seven sailors, including six Russians and an Estonian, who were abducted last month from a ship off the coast of Nigeria.

French company Bourbon, which owns the ship, said Thursday the crew members are in good condition and would leave Nigeria in a few days after undergoing medical tests.

The company did not say if any ransom had been paid to release them.
Posted by: Au Auric || 11/01/2012 07:47 || Comments || Link || E-Mail|| [316 views] Top|| File under:
Home Front: Politix
Chicago plans to pay parents $25 to pick up their children's report cards
Parents are being persuaded to get more involved in their children's education with $25 gift cards.

Chicago Mayor Rahm Emanuel announced the scheme that will see vouchers for Walgreen being handed out.

Parents will receive the vouchers provided they pick up their students' report cards and participate in parent-teacher conferences.

The scheme will be trialed at 70 public schools in Chicago Public Schools that have a problem engaging parents.

'This is a way, in my view, of incentivizing responsible parenting,' Emanuel told a news conference at Field Elementary School, Ashland.
Posted by: Au Auric || 11/01/2012 07:42 || Comments || Link || E-Mail|| [596 views] Top|| File under:
Fifth Column
Islamic terrorists from Mexico infiltrating U.S. for next attack
Hezbollah cells active in Mexico, are sneaking into the US.

Terrorists are using Mexico as a staging area and entry point into the US for terrorist attacks. Representative Sue Myrick (R - NC) is asking the

B.O. regime

to investigate the apparent problem.

Terrorists with ties to Hezbollah and Iran are infiltrating Lebanese communities in Mexico, hoping to blend into the population there. Teaming up with the all-too powerful

narco mob

s,

Orcs and similar vermin

are having themselves smuggled into the US in exchange for money and weapons which fuel cartel violence in Mexico.

The ties are blatant. Earlier this year, an Iranian operative was tossed in the slammer
Yez got nuttin' on me, coppers! Nuttin'!
for plotting to assassinate a Soddy Arabia


...a kingdom taking up the bulk of the Arabian peninsula. Its primary economic activity involves exporting oil and soaking Islamic rubes on the annual hajj pilgrimage. The country supports a large number of princes in whatcha might call princely splendor. When the oil runs out the rest of the world is going to kick sand in their national face...


n diplomat in Washington. The would-be killer had hired Mexican cartel assassins to assist him. He was only one of several people who have been tossed in the slammer
Yez got nuttin' on me, coppers! Nuttin'!
both in the US and Mexico with ties to Iran and Hezbollah.

Despite obvious connections like these, Myrick says the Department of Homeland Security still refuses to properly investigate the matter.
Posted by: Au Auric || 11/01/2012 07:39 || Comments || Link || E-Mail|| [316 views] Top|| File under: Hezbollah
Home Front: Culture Wars
Broward schools being asked to close on 2 Muslim holidays
Broward County public schools are being asked to close for two Islamic holidays a year under a controversial proposal before the district's Diversity Committee.

The request, from the Florida chapter of the Council on American Islamic Relations, or CAIR, would make Broward the first in Florida and one of only a few districts in the country to add

Moslem

holidays into its calendar. Broward and Palm Beach County schools generally close on major Christian and Jewish holidays.

The Islamic holidays requested, which fall on different days depending on the year, are Eid al-Fitr -- the end of Ramadan -- and Eid-al Adha, which marks the end of Hajj, the annual pilgrimage to Mecca.

"This is about inclusive diversity, and the

Moslem

community has too long been excluded," said Roland Foulkes, chairman of the Diversity Committee, which will debate the proposal Thursday night. "This is long overdue, and we need to move beyond the lip service of diversity in the community and reflect the full diversity of everyone."
Posted by: Au Auric || 11/01/2012 07:35 || Comments || Link || E-Mail|| [423 views] Top|| File under: Global Jihad
Science & Technology
16 Fisker Karmas Caught Fire During The Hurricane
A lot of cars ended up underwater in areas flooded by Hurricane Sandy over the past two days. But for already troubled Fisker, things got worse: Approximately 16 Karmas in Port Newark, New Jersey were submerged, then caught fire.

A witness told Jalopnik the extended-range luxury hybrids were "first submerged in a storm surge and then caught fire, exploded."

It's unclear exactly what happened, but looking at the photos posted on Jalopnik, the cars were severely damaged.

Fisker released a statement saying:
It was reported today that several Fisker Karmas were damaged by fire at the Port of Newark after being submerged in sea water during Superstorm Sandy. We can report that there were no injuries and none of the cars were being charged at the time.
Posted by: Au Auric || 11/01/2012 07:29 || Comments || Link || E-Mail|| [303 views] Top|| File under:
China-Japan-Koreas
China 'makes first test flight' of new stealth fighter jet
China's second stealth fighter has made its first test flight, state media reported on Thursday, in a boost to the country's air capabilities even though the plane is unlikely to be deployed for years.

The J-31, the second stealth plane to be unveiled by China in less than two years, flew for 11 minutes on Wednesday morning, the state-run Global Times reported, citing an eyewitness. Photos posted online by Chinese military enthusiasts appeared to show the black-painted combat plane in mid-flight. Images of the aircraft were first leaked online in September.

China's first stealth fighter, the J-20, was unveiled in early 2011 but is not expected to enter service until 2018. The country's first aircraft carrier entered service last month, with others capable of carrying aircraft expected to follow.

The J-31 appears to be more mobile than the J-20, with its landing gear suggesting it is designed to be launched from an aircraft carrier, military expert Andrei Chang told AFP.

He said the J-31 appeared similar to the latest "fifth" generation of US-designed stealth fighters, but with a less powerful engine and a lower proportion of sophisticated radar-blocking composite materials.


So more like a 'four and a quarter' generation fighter...
Posted by: tipper || 11/01/2012 06:37 || Comments || Link || E-Mail|| [317 views] Top|| File under:
-Lurid Crime Tales-
Smugglers' SUV gets stuck atop Calif. border fence
I'm not sure if this goes here or not, but it goes to show how effective unmanned systems are.




Moved to non-WoT, Lurid Crime Tails. AoS.


YUMA, Ariz. (AP) -- Suspected smugglers who tried to use ramps to drive an SUV over a 14-foot-tall border fence had to abandon their plan when the Jeep became stuck on top of the barrier, authorities said Wednesday.


Like a turtle on a fencepost...

Agents patrolling the U.S.-Mexico border near the Imperial Sand Dunes in California's southeast corner spotted the Jeep Cherokee teetering atop the fence early Tuesday, Border Patrol spokesman Spencer Tippets said. The vehicle was perched about five miles west of the Colorado River and the Arizona state line.

Two smugglers on the Mexican side of the border were trying to free the Jeep when the agents approached, Tippets said. They ran further into Mexico and escaped.

The Jeep was empty, but agents said it was probably filled with contraband like bales of marijuana before it got high-centered atop the fence.


Maybe. But it seems to be high-centered just fine without all the added weight. In any case, the next generation of ramps will probably sport slight curves at the top to avoid the pesky high-centering problem.


The smugglers had built ramps to drive up and over the fence, something that has been tried at least once before. In April 2011, agents found a truck that had ramps built onto it and had driven up to the border fence. A pickup had driven up and over the fence, but it was spotted and its occupants were captured, Tippets said.


Nothing gets by our unblinking electronic eyes.


The agency's Yuma sector has seen a 95 percent reduction in human smuggling in recent years, freeing up agents to focus on drug smugglers.

"Because of how successful we are we don't have all the clutter like we had in years past," Tippets said. "Now that all the clutter is gone, we're able to focus on things that are bigger threats."

The terrain in western Arizona and eastern California has little vegetation and is much less rugged than the land in southeastern Arizona, so smugglers have a harder time making it into the U.S. without being spotted.
Posted by: gorb || 11/01/2012 06:21 || Comments || Link || E-Mail|| [314 views] Top|| File under:
-Short Attention Span Theater-
After Sandy, NY hospital generators fail just like New Orleans
Floodwaters still filled tunnels and power outages remained for much of lower Manhattan as recriminations began on why hundreds of patients had to be shuttled from one of the city's premier hospitals while a massive superstorm passed overhead Monday night.

NYU Langone Medical Center, which has a 786-bed campus on First Avenue, evacuated nearly 300 patients Monday night after the hospital's backup power generator failed. Ironically, big donor and the Medical Center's namesake, Kenneth Langone, was among the evacuees.

But Gary Cohn, the president of Goldman Sachs and a trustee at NYU Langone, said in an interview with Bloomberg TV that hospital officials are aware of shortcomings in their infrastructure.

"I am acutely aware that the infrastructure at NYU is somewhat old," he said. "We do have backup generation facilities. They are not state-of-the-art, they're not in the most state-of-the-art location. That's all very, very well-known by the board of directors of NYU." Goldman Sachs, the fifth-biggest U.S. bank by assets and the largest by equity-trading revenue, maintained backup power at its lower Manhattan headquarters, which was surrounded by sandbags and sustained some flooding, according to Cohn.

In a news conference Tuesday night, the mayor said that too many generators were located in the basements of buildings in the areas evacuated for flood risk, though he did not name NYU Langone. It was not immediately clear why NYU Langone's generator failed.

In related news: New York's Bellevue Hospital Center is forced to evacuate and could stay shut two weeks after suffering storm damage.

Located several stories above the flooded levels, generators at Bellevue continued to operate in the storm, but fuel pumps for the generators, which are located in the hospital's flooded basement, suffered damage. It's unclear whether power lines to the fuel pumps caused the damage or if water leaked through the pump's protective seals and caused the failure.

Members of the National Guard carried fuel in 5-gallon buckets up 13 flights of stairs to keep the generators operating.

Conditions at Bellevue made an evacuation "urgent" but "not emergent," said Dr. Natalie Levy, a physician in internal medicine there.

Posted by: Anguper Hupomosing9418 || 11/01/2012 01:06 || Comments || Link || E-Mail|| [417 views] Top|| File under:
Afghanistan
Two British soldiers shot dead in Afghanistan
Two British soldiers have been shot dead at a checkpoint in Afghanistan by a man wearing a local police uniform, the Ministry of Defence has said.

The soldiers were both from 1st Battalion The Royal Gurkha Rifles.

They were killed in Nahr-e Saraj in Helmand province, southern Afghanistan, on Tuesday. Their families have been informed.


Killing Gurkhas is a seriously bad idea...
Posted by: Steve White || 11/01/2012 00:00 || Comments || Link || E-Mail|| [340 views] Top|| File under:
Israel-Palestine-Jordan
Hollande Urges Israel, Palestinians to Resume 'Unconditional' Talks
[An Nahar] French President Francois Hollande


...the Socialist president of La Belle France, and a fine job he's doing of it...


on Wednesday urged Israel and the Paleostinians to resume peace talks without any conditions, while criticizing continued Israeli occupation.

"Only negotiations can lead to a definitive solution," he said after his first direct meeting with Israeli Prime Minister Benjamin Netanyahu in

Gay Paree

.

"These negotiations are hoped for and awaited."

He said the two countries had "divergences on occupation, which we want to see halted."

Direct peace talks have been on hold for more than two years, with Paleostinian President the ineffectual Mahmoud Abbas


... a graduate of the prestigious unaccredited Patrice Lumumba University in Moscow with a doctorate in Holocaust Denial...


refusing to negotiate as long as Israel continues to build and approve new Jewish settlements.


And in the meantime, Israel continues creating reality on the ground.
Posted by: Fred || 11/01/2012 00:00 || Comments || Link || E-Mail|| [316 views] Top|| File under: Palestinian Authority
India-Pakistan
4 policemen, IB man held in robbery case
[Dawn] Local police on Tuesday tossed in the slammer
Maw! They're comin' to get me, Maw!
their four personnel and one official of Intelligence Bureau over an armed robbery and recovered foreign and local notes valuing millions of rupees from their possession.

SP (city) Asif Iqbal told

news hound

s at Malik Saad Khan Police Lines that

gunnies

stopped moneychanger Arshad Ali at motorway interchange on Oct 24 and snatched a bag full of foreign and local currency notes when he was on the way to Chowk Yadgar Currency Exchange Market from Mardan in a car.

He said that the Paharipura police

started the paperwork but haven't done much else

against robbers and began investigation and later found out that some of the accused were

coppers

.

The SP said that with the help of sketches, the police tossed in the slammer
Maw! They're comin' to get me, Maw!
robbers, including police sub-inspector Noor Islam, constables Waseem, Kaleem and Shahzad, and an IB official.

He said that the police recovered 380,000 Saudi riyals (Rs0.38 million) and Rs2.1 million notes, two pistols and two kalashnikovs from their possession.

Mr Iqbal said that efforts were underway to arrest other members of the gang.

"It is basically a gang of around 10 people. It is involved in armed robberies in city areas of Beautiful Downtown Peshawar


...capital of Khyber Pakhtunkhwa (formerly known as the North-West Frontier Province), administrative and economic hub for the Federally Administered Tribal Areas of Pakistan. Peshawar is situated near the eastern end of the Khyber Pass, convenient to the Pak-Afghan border. Peshawar has evolved into one of Pakistan's most ethnically and linguistically diverse cities, which means lots of gunfire.


," he said.

Posted by: Fred || 11/01/2012 00:00 || Comments || Link || E-Mail|| [290 views] Top|| File under: Govt of Pakistan
-Election 2012
Poor choice for Americans
In which a Pak presumes to criticize Americcans' choices for president...


[Dawn] IF you have nails, prepare to bite them now. If you are concerned, that is, by the outcome of the presidential contest in the United States. Or worried about the consequences of Hurricane Sandy, which was bearing down on the US East Coast as these words were being written.

A week from today, the damage wrought by Sandy will be manifest. So will the election result — unless there is a repeat of the 2000 scenario, when the loser eventually won, thanks to the Supreme Court.

A week out from election day, most opinion polls give Willard Mitt Romney


...former governor of Massachussetts, currently the Publican nominee for president. He is the son of the former governor of Michigan, George Romney, who himself ran for president after saving American Motors from failure, though not permanently. Romney has a record as a successful businessman, heading Bain Capital, and he rescued the 2002 Winter Olympics from the midst of bribery and mismanagement scandals. More to the point, he isn't President B.O...


the edge, albeit narrow enough to be within the margin of error. It was the other way around until a month or so ago, before

President B.O.

sleepwalked through his first televised debate with his opponent. The impression he gave was of someone who really couldn't be bothered with four more years, although the tactic was presumably intended to convey an impression of effortless superiority.

If so, it backfired disastrously, and the incumbent's supremacy in the two subsequent debates did not quite succeed in restoring his lead.

Of course, Obama may not have had to rely to such an extent on performing well on TV had his performance as president been largely above reproach. In several respects, it hasn't come close.

The problem for him is not so much the mindless fanatics who question his eligibility on the basis of his birthplace or, laughably, demonise him as a Marxist. It is those who, back in 2008, expected his presidency to be transformational. Inevitably, that concept meant different things to different people. That most of them cannot muster the enthusiasm they exuded four years ago speaks for itself.

Sure, some of the disappointment can be attributed to the unreasonable expectations raised by the vague promises of hope and change. Following the supremely idiotic and uncommonly disastrous presidency of George W. Bush on both the domestic and international fronts (with the aftermath of Hurricane Katrina probably resonating more than the Iraqi catastrophe), any hope of change struck a popular chord.

And although the McCain-Palin ticket sought to steer clear of close association with the eight years of Bush, it wasn't an easy task, especially given that
Sarah Mama Grizzly Palin


... the babe libs love to hate ...


, whenever she opened her mouth, was able to trump Bush in the idiocy stakes.

To a certain extent, Romney has gone the same way as
John Maverick McCain
... the Senator-for-Life from Arizona, former presidential candidate and even more former foot soldier in the Reagan Revolution...
in picking an out-there, rabidly rightwing running mate. That's largely because many diehard conservatives weren't convinced of his sincerity. After all, even by American standards, Romney has been a remarkably malleable politician, willing to change colours as eagerly as a chameleon to suit the popular mood. Which leaves plenty of room for doubt about his preferences if he's elevated to a post he has long aspired to.

A colleague in his venture capitalism firm Bain Capital quotes him as having said in 1994, when he unsuccessfully challenged Ted Kennedy for a Senate seat from Massachusetts, "Dad says first you go into business and make a lot of money, you give the church half of it, and then you go into public service. And then you become president of the United States."

The church in question, mind you, is the particularly cultish one devoted to Latter-Day Saints such as the founding hucksters Joseph P. Smith and Brigham Young, and Romney in his youth was a dedicated Mormon evangelist.

That dream might come true next week, and Goldman Sachs


...Malefactors of Great Wealth, the second most generous contributor to the 2008 Obama campaign, with a total of $1,013,091...


, for one, has put all its eggs in that particular basket, in the hope that Romney will be even more gracious to Wall Street than Obama, who at least tried to introduce token constraints on the money men.

The Republican contender has also given notice of a $5tr tax cut — which would mostly benefit the rich — and intends to repeal Obama's modest healthcare reform, which falls well short of the universal healthcare coverage that is the norm in most developed states, but is nonetheless an improvement on the status quo, wherein private health insurers have no qualms about fleecing the vulnerable, and those without coverage can be effectively condemned to death.

Those Americans who vociferously oppose 'big government' evidently have no fear of being managed instead by huge corporations whose primary goal is monumental profits. Is there any country where false consciousness is more rife than in the US? Well, I guess Pakistain is a contender — as the only country out of 21 polled by the BBC where respondents favour Romney. Whereas scepticism about the drone-prone Obama is understandable, enthusiasm for the available alternative can only be rooted in ignorance (of which there is plenty in the US, too). Romney, after all, has no issue with the Predator terrorism indulged in by his nation, and would in fact funnel more resources into the Pentagon (instead of healthcare and education, where he's happy to see the private sector take its toll), and he's marginally more hawkish on Iran, Syria and Paleostine.

Domestically, Obama has been anything but a civil rights president, retaining some of the worst innovations of the Bush presidency. His record on the international front is equally dismal. But yes, it could be worse — just as the unemployment level in the US and the broader state of the economy could have been considerably more deleterious but for his stimulus package.

The differences between Obama and Romney are no doubt exaggerated but, on balance, choosing the latter over the former would be a fairly dumb — and potentially disastrous — way to go. Unfortunately, that doesn't necessarily mean the marginally better man will triumph next week.

Posted by: Fred || 11/01/2012 00:00 || Comments || Link || E-Mail|| [360 views] Top|| File under: Govt of Pakistan
Syria-Lebanon-Iran
Geagea: Era of Settlements with Other Camp is Over, Govt. Represents the Killers
[An Nahar] Lebanese Forces


A Christian political party founded by Bashir Gemayel, who was then bumped off when he was elected president of Leb...


leader
Samir Geagea


... Geagea was imprisoned by the Syrians and their puppets for 11 years in a dungeon in the third basement level of the Lebanese Ministry of Defense. He was released after the Cedar Revolution in 2005 ...


on Wednesday announced that "the era of settlements with the other camp is over," noting that Prime Minister
Najib Miqati's government "represents the killers."

"We want to stop the killing machine that is targeting us. Assassinations have become a trivial thing and unfortunately some officials are calling for dialogue as if nothing happened," said Geagea in an interview on Future television.

"For the institutions to continue functioning, we must stop the killing machine and this is what March 14 wants," he added.

The LF leader noted that ousting Miqati's government is only one aspect of March 14's strategy "because the killers are part of this government."

"How can we explain the fact that from 2004 until today

liquidation

s have only targeted the March 14 camp," Geagea asked rhetorically.

Pointing the finger at the rival March 8 forces


... the opposition to the Mar. 14th movement, consisting of Hizbullah and its allies, so-called in commemoration of their Mar. 8th, 2006 demonstration of strength in Beirut ...


over the series of

liquidation

s and

liquidation

attempts in the country, the last of which was the

liquidation

of Maj. Gen. Wissam al-Hasan, Geagea said: "Before they assumed power, they voiced objections over telecom data and against the Intelligence Bureau because it is the only security authority that is not under their control."

Asked about the March 8 forces's rationale that handing over the entire telecom data to security agencies would be an invasion of citizens' privacy and therefore a human rights
...not to be confused with individual rights, mind you...
violation, Geagea said: "How can they support a regime that is 'stepping on' human rights and still say that the issue of telecom data violates human rights."

"The issue is that the March 14 camp is facing systematic killing operations organized by large groups and armed organizations that have military wings," Geagea charged.

"How can we speak of a political life amid these

liquidation

s? How can we head to polls amid this killing? We must improve the current situation in order to have (parliamentary) elections" in 2013, he added.

Asked about the attempt to storm the Grand Serail following al-Hasan's funeral, Geagea said: "Everyone knows that we had no intention or plan to storm the Grand Serail and we ordered our youths to withdraw immediately."

"I disagree with PM Miqati who said that ousting the government is a personal vendetta, because the government represents the killers," Geagea added.

Slamming Hizbullah for sending an Iranian-built drone over Israel, the LF leader said: "Who asked Hizbullah to send the drone? Did the government allow it to do so? The drone was sent at the expense of

Leb

and Iran obtained its images."

"I ask the (Lebanese) defense minister whether the Lebanese army has copies of the images taken by the reconnaissance drone," Geagea went on to say.

He stressed that "it is unacceptable to employ the interests of the Lebanese in the framework of Iran's strategy against Israel."

Answering a question, Geagea added: "I don't know when will the government fall, but we will continue our efforts to topple it because it contains the representatives of the March 8 forces which is responsible for the

liquidation

operations."

Asked about Progressive Socialist Party leader MP Walid Wally Jumblat
...
Druze politician, head of the Progressive Socialist Party, who's been on every side in Leb at least four times. He'll sell you his friends for a dollar, but family comes higher because of shipping and handling...
's remarks about preserving national unity in the country, Geagea said: "How can we speak of national unity while there are parties voicing support for a regime that sent explosives to

Leb

and while some parties have sent jihadists to support it."

"Jumblat is not refusing to leave the government out of his fear of vacuum, but rather out of his fear of the 'monster'," added Geagea.

"We started serious efforts to ally with the centrist blocs, and this is what pushed them to speed up the

liquidation

s and this was the reason behind the attempt on (MP) Butros Harb's life," Geagea noted.

"The March 8 forces has been trying to cripple political life since 2005 until today," he added.

Posted by: Fred || 11/01/2012 00:00 || Comments || Link || E-Mail|| [300 views] Top|| File under: Hezbollah
Bangladesh
Arms were brought for Ulfa
[Bangla Daily Star] A prosecution witness in the sensational 10-truck arms haul cases yesterday told a court here that the arms cache was brought for the Indian separatist organization United Liberation Front of Assam (ULFA).

Making his second deposition before the Chittagong Metropolitan Special Tribunal-1 in the cases, former habildar of Bandar police outpost Golam Rasul said ex-NSI official Maj (retd) Liakat Hossain and "smuggler" Hafizur Rhaman had informed him about the matter.

The law enforcers had tossed in the calaboose
... anything you say can and will be used against you, whether you say it or not...
five suspected Ulfa activists in this connection, but later released them following an order by the then state minister for home Lutfuzzaman Babar, said court sources quoting the witness.

Rasul said while on duty at the outpost on April 1, 2004, he received a phone call around 10:45pm. The caller told him that some illegal goods were being unloaded at the jetty of Chittagong Urea Fertiliser Limited (CUFL).

"When I asked the caller about his identity, he cut off the phone line. I informed sergeant Alauddin about the matter, and we two left for the jetty. After reaching there, we saw many people, two trawlers loaded with boxes, about eight trucks and a crane. The boxes were being unloaded by the crane."

Asked about the unloaded boxes, the workers said there were machinery parts inside them.

Rasul and Alauddin looked for the owner of the goods, but to no avail.

At one stage, five to seven persons came forward. Two of them introduced themselves as Hafiz and Ulfa leader Abul Hossain.

Abul asked the cops why they had gone there and what they wanted.

As sergeant Alauddin wanted to see the shipment documents and goods, Hafiz said they had no document and the goods were arms and ammunition.

Alauddin informed CMP deputy commissioner Abdullah Hel Baki of the situation over the phone.

"Hafiz and Abul Hossain threatened us, saying we might be fired as all the government organizations concerned had been informed about the unloading of the arms cache," Rasul told the court.

When Hafiz and Abul were taken to Ahadur Rahman, the then OC of Karnaphuli Police Station, the duo admitted that the goods were arms brought for Ulfa and the government high officials knew about it.

"Later I came to know that Abul Hossain was actually the NSI official, Maj Liakat Ali," mentioned the witness.

Rasul said he saw Din Mohammad, Mariam alias Badni member, Jasim and trawler owner Haji Sobhan at the jetty.

On April 2, 2004, around 1,500 wooden boxes containing submachine guns, AK-47 assault rifles, submachine carbines, Chinese pistols, rocket shells and launchers, hand grenades and bullets were seized from two vessels at the jetty of CUFL.

Two cases were filed the next day with Karnaphuli Police Station under the Special Powers Act and arms act for smuggling and seizure of arms.
Posted by: Fred || 11/01/2012 00:00 || Comments || Link || E-Mail|| [318 views] Top|| File under:
Afghanistan
Afghan govt accused of backing terrorists
[Dawn] The

snuffies

hiding in Afghanistan were carrying out attacks inside Pakistain with the backing of Afghan authorities to disturb peace in the area, said Commandant Mohmand Rifles Col Mushtaq Hussain.

He was addressing a jirga at the headquarters of Mohmand Rifles here on Monday. Political Agent Adil Siddique, officials of political administration and security forces, a large number of

rustics

from Haleemzai, Trakzai, Baizai, Khawezai, Safi and Utmankhel tribes and heads of different peace committees attended the jirga.

Col Mushtaq said that

snuffies

were present across the border. He said that

snuffies

were backed by Afghan government to attack checkposts in
Mohmand Agency


... Named for the Mohmand clan of the Sarban Pahstuns, a truculent, quarrelsome lot. In Pakistain, the Mohmands infest their eponymous Agency, metastasizing as far as the plains of Peshawar, Charsadda, and Mardan. Mohmands are also scattered throughout Pakistan in urban areas including Karachi, Lahore, and Quetta. In Afghanistan they are mainly found in Nangarhar and Kunar...


to destabilise the area. The official said that Afghan government should play its role to stop terrorist activities. He said that security forces had apprehended five groups involved in blasts in the area during the past two months.

"Security forces have taken solid steps to improve law and order in the area. For this purpose, six new checkposts have been established in the border areas to check movement of

bad boy

s," he said. Col Mushtaq said that they wanted to revive jirga system in Mohmand Agency to resolve issues of

rustics

. "Two members from each tribe will be included in the jirga, to be set up at agency level," he said.

Speaking on the occasion, Mr Siddique said that

gun-hung tough guys

had ruined education and health sectors and tribal customs including jirga system in the area. He said that anti-Pakistain elements spent huge money on insurgency in the area.

Tribal elders including Malik Sahab Khan, Malik Said Mahmood Jan, Malik Nusrat Tarakzai, Malik Sultan Kodakhel, Malik Mohammad Gul, Malik Sherzada, Malik Mohammad Ali Haleemzai and Malik Khandan assured the officials of their cooperation on the occasion.
Posted by: Fred || 11/01/2012 00:00 || Comments || Link || E-Mail|| [323 views] Top|| File under: Govt of Pakistan
Europe
Greek death spiral raises heat for German-bloc creditors
Greece's debt-load is rising much faster than expected as the country spirals into a sixth year of depression, ratcheting up the pressure on Germany and Europe's creditor states to accept debt-forgiveness for the first time.

Finance minister Yannis Stournaras said public debt will reach 189pc of GDP, far higher than estimates of 179pc published just weeks ago.

The new estimates exceed the worst-case scenario sketched by the International Monetary Fund and demolish any hope that Greece can claw its way back to solvency. "Unless EU leaders come up with a sustainable solution and cut the debt burden, everything is going to fall apart in Greece," said Simon Derrick from BNY Mellon.

The Greek economy is still caught in a vicious circle. It will contract by further 4.5pc next year, while the budget deficit will remain stuck at 5.2pc, according to forecasts in the 2013 budget.

The EU-IMF Troika is expected to give Greece an extra two years until 2016 to meet budget targets but the issue has already been overtaken by events.

The IMF now fears that the debt will still be 150pc of GDP in 2020. It has already stated that it cannot take part in any further aid packages unless the debt in on track to fall below 120pc.

The German, Dutch, Finnish and Austrian governments have for now dug in their heels on "haircuts" for official creditors, an explosive political issue in their own parliaments.

All losses so far from Greece's default been concentrated on private investors. They have taken write-downs of 75pc, or nearer 85pc on current market prices. The scale of the debacle in Greece means that any future write-downs must come from taxpayers and the EU bail-out fund (EFSF).


Posted by: lotp || 11/01/2012 00:00 || Comments || Link || E-Mail|| [332 views] Top|| File under:
Syria-Lebanon-Iran
8 Dead, Dozens Hurt in Blast near Damascus Shiite Shrine
[An Nahar] A

cycle of violence

kaboom

on Wednesday near a Shiite

Moslem

shrine southeast of Damascus
...The City of Jasmin is the oldest continuously-inhabited city in the world. It has not always been inhabited by the same set of fascisti...
killed at least eight people and injured dozens, a watchdog said.

State television confirmed the blast, but said that six people had died and 13

were maimed

.

"At least eight people were killed and dozens

were maimed

when a bomb planted in a

cycle of violence

went kaboom! outside the Yasser hotel, near the Shiite shrine of Sayyida Zeinab," said the Syrian Observatory for Human Rights.

"A police source in Damascus province said an armed terrorist group set off an

bomb

hidden in a rubbish bag... in the Sayyida Zeinab area," said state news agency SANA.

The Sayyida Zeinab area has seen frequent violence in recent months, including a suicide

kaboom

on June 14 that injured 14, according to state media.

The neighborhood is disputed between rebels and the army.

It is home to the mausoleum of Sayyida Zeinab, the granddaughter of the

Moslem

Prophet Mohammed and is considered holy by Shiite

Moslem

s.

Posted by: Fred || 11/01/2012 00:00 || Comments || Link || E-Mail|| [284 views] Top|| File under:
Africa North
Armed Islamists on Tunis streets after clashes
[Al Ahram] Dozens of Islamists, some of them armed,

erupted into the streets

of the Tunisian capital Wednesday after deadly

festivities

at night, but there was no sign of any additional security as stated by the authorities.

An AFP

news hound

said a crowd was gathered near the Ennour mosque in the Tunis suburb of Manouba, where the interior ministry said a radical Salafist

beturbanned goon

was killed in Tuesday night's

festivities

.

The government said earlier that police and soldiers had deployed heavily and would use all means to quell any unrest following the

festivities

sparked by the arrest of a Salafist suspected of assaulting a security official.

But there were no such forces on the visible on the ground, and Islamist

faceless myrmidons

-- some of them wielding knives -- said they were ready for more confrontations.

"We will not let yesterday's murder pass without any reaction," said one of them.

Militants attacked two national guard posts in the Tunis suburb of Manouba late Tuesday after police tossed in the slammer
Yez got nuttin' on me, coppers! Nuttin'!
a Salafist suspected of assaulting the head of the area's public security brigade, the interior ministry said.

The attacks were carried out by "a large number of people with radical religious tendencies," ministry

front man

Khaled Tarrouche had said.

"The response by the security forces led to the death of an attacker who was hit by a bullet," he said, adding two security force members were also seriously injured.

Another young

beturbanned goon

acknowledged on Wednesday that the violence had been sparked by the arrest of Salafis, but stressed that "this is not a reason to shoot a Tunisian in the head".

The security post at Khalid ibn Walid, where the Salfist was killed, was closed on Wednesday afternoon, although two police cars were parked there.

Since the Tunisian revolution in January last year that ousted former president Zine El Abidine Ben Ali, radical Islamists have carried out a number of attacks, including against security forces and on cultural events.

The opposition accuses the government, led by Islamist party Ennahda, of failing to rein in violence by Salafists


...Salafists are ostentatiously devout Moslems who figure the ostentation of their piety gives them the right to tell others how to do it and to kill those who don't listen to them...


, a hardline branch of Sunni Islam.

But the authorities have vowed to crack down on Islamist violence in the wake of a Salafist-led attack on the US embassy in September in which four assailants were killed.
Posted by: Fred || 11/01/2012 00:00 || Comments || Link || E-Mail|| [764 views] Top|| File under: Arab Spring
Syria-Lebanon-Iran
Failed Syrian ceasefire
[Dawn] DESPITE the bitterness of the conflict that has raged in Syria for the last 19 months many of us had entertained the hope that the warring parties would honour UN envoy Lakhdar Brahimi's painfully negotiated ceasefire. After all, it was to cover only the four-day Eidul Azha holiday.

It did not appear to be designed to offer either side an unfair opportunity to regroup or to replenish supplies. All it could do was give the beleaguered Syrian people a respite from the unremitting shelling, bombing and IEDs causing an average of 150 casualties per day. It had the backing of Turkey and Iran, the two regional states that were the principal source of support for the

hard boyz

and the government respectively.

These hopes were belied. The government claimed that they broke the ceasefire agreement only after their forces were attacked or after

hard boyz

planted IEDs.

The first major incident was the

kaboom

of a

car boom

in a residential area of Damascus


...Capital of the last remaining Baathist regime in the world...


in which, according to Syrian official media, the casualty count was 15 dead civilians, including eight children, and 92

maimed

, among them 65 children.

Somewhat belatedly,

thug

forces claimed that this was engineered by the government. But the government's riposte, if that is what it was, seemed totally out of place. The heaviest air raids of the conflict were carried out in this four-day period according to the Syrian Observatory for Human Rights, which is generally credited with having good sources within Syria and claims to be an impartial observer of the carnage.

UN Secretary General
the ephemeral Ban Ki-moon


... of whom it can be said to his credit that he is not Kofi Annan...


expressed deep disappointment that the ceasefire had not held while Lakhdar Brahimi, in Moscow for talks with the Russian foreign minister Sergei Lavrov, said that "the Syrian crisis is very, very dangerous; the situation is bad and getting worse". The Russian foreign minister expressed his disappointment but also reiterated the Russian view that the western nations should negotiate a political settlement with the Assad regime.

Posted by: Fred || 11/01/2012 00:00 || Comments || Link || E-Mail|| [298 views] Top|| File under: Govt of Syria
Europe
French Police Admit Botched Investigation of Toulouse Gunman
[An Nahar] French police Tuesday unveiled a damning report that showed up several loopholes in the investigation of al-Qaeda-inspired gunman Mohamed Merah before his shooting spree in Toulouse


...lies on the banks of the River Garonne, half-way between the Atlantic Ocean and the Mediterranean Sea. The Toulouse metropolitan area is the fourth-largest in La Belle France...


The 17-page report by the police disciplinary unit IGPN said "several objective failures had come to light," including a "delayed coordinated reaction," as Interior Minister Manuel Valls vowed to "rapidly put into place the necessary adjustments."

Various units of the French police and intelligence bodies were working in a compartmentalized manner, the report said, slamming the French intelligence agency DCRI, which reports directly to the interior ministry, for "identifying the change in Merah's profile very late."

Merah, a self-described al-Qaeda sympathizer, shot a rabbi, three Jewish schoolchildren and three French paratroopers in attacks in and around the southern city of Toulouse in March before being

rubbed out

in a police siege.

The report said Merah, who has had at least 15 previous criminal convictions, attacked a neighbor in June 2010 who confronted him for showing her son a video depicting decapitation.

The lack of coordination resulted in the DCRI being unaware of this development, which could have led to increased surveillance on Merah, who turned into an Islamist hardliner in prison in February 2008, it said.

Merah's transformation to a radical only became apparent to the agency two years later.

And Merah's departure to Pakistain in August last year also went unnoticed because he transited through Oman, which is not part of the 31 destinations where outbound travel is monitored by French intelligence.

It called for tighter surveillance and better coordination between the various security agencies, including fiscal policing. Merah had a rented apartment in Toulouse despite having no declared income.

Separate reports from the DCRI show that Merah was under intense surveillance throughout 2011 but that agents decided to reduce monitoring.

They show that Merah, who had been under surveillance since 2006, was identified as a "privileged target" at the beginning of last year after returning from a trip to Afghanistan, where he was cooled for a few years
Don't shoot, coppers! I'm comin' out!
in November 2010.

Surveillance from March to July indicated he was in regular contact with "the radical Islamist movement in Toulouse", was showing "paranoid behavior" and was receiving funds from

myrmidon

s.

Merah traveled to Pakistain between August and October last year and met with DCRI agents upon his return.

President Francois Hollande


...the Socialist president of La Belle France, and a fine job he's doing of it...


has vowed to beef up its anti-terrorism laws following the killings.

Plans presented to cabinet earlier this month would allow authorities to prosecute suspects for terrorism-related crimes committed outside the country, allowing

La Belle France

to target

cut-throats

who attend foreign training camps.

Posted by: Fred || 11/01/2012 00:00 || Comments || Link || E-Mail|| [401 views] Top|| File under: al-Qaeda in Europe
Africa Horn
3 killed as Somali forces, Al shabab clash near Baidoa city
[Shabelle] Heavy clash between Somali government forces and fighters loyal to Al shabaab movement on Tuesday night broke out parts of Bay region in southern Somalia.

The fighting started after a number of heavily armed

snuffies

ambushed Somali forces at Gof-gaduud area, about 20 kilometers from Baidoa town, the

scenic provincial capital

of Bay province.

"At least three combatants from both sides were killed during the fierce skirmishing," a witness said, adding the rebels were warded off and pushed back of the area by Somali forces.

Local residents in the rural areas nearby said a fearful condition faced them as fighting may resume again in any moment.
Posted by: Fred || 11/01/2012 00:00 || Comments || Link || E-Mail|| [325 views] Top|| File under: Govt of Syria
Syria-Lebanon-Iran
Soldier Wounded in Shooting in Front of ISF Intelligence Bureau Chief's Residence
[An Nahar] A soldier was

maimed

on Wednesday in a shooting in front of the Beirut residence of Internal Security Forces Intelligence Bureau head Imad Othman, reported LBCI television.

It said that two assailants riding on a

cycle of violence

shot up

an ISF patrol in front of Othman's residence in Beirut's Qasqas neighborhood.

The security forces promptly retaliated to the attack by opening fire at the perpetrators.

The assailants soon

expeditiously departed at a goodly pace

on foot, abandoning their

cycle of violence

, said LBCI.

Blood was found near their vehicle, confirming that one or both of them may have been

maimed

as well.

At the time, the patrol was searching for potential explosives that may have been planted in the area, added LBCI.

Residents in the area recognized the assailants as robbers that frequent the area, with LBCI adding that they have a criminal record in theft.

It said that they were likely planning on carrying out a robbery in the area, but they were surprised by the presence of the ISF patrol and

shot up

it.
Posted by: Fred || 11/01/2012 00:00 || Comments || Link || E-Mail|| [288 views] Top|| File under:
-Election 2012
Willard set to win, maybe by a mile - Michael Graham, Boston Herald
One week from today, the Boston Herald's front page will either read "Champ Pulls Out Victory" Or "Willard Wins." (Actually, given that this is the Herald the headline will be something clever like, "He's Barack In Charge!" or "Sweet Mitt-ory!")

I predict the latter. One week from today, Mitt wins.

I'll even go a step farther. I'll ask the question poll watchers across America are thinking but afraid to ask: Is this election over?

Posted by: Besoeker || 11/01/2012 00:00 || Comments || Link || E-Mail|| [303 views] Top|| File under:
Obama's inauguration reverend: All whites are going to hell
All white people are going to hell, longtime African-American civil rights advocate Rev. Joseph Lowery told an audience at a get-out-the-vote event held Oct. 27 in Georgia.


This man is obviously tolerance personified.


Lowery, who gave the benediction at the January 2009 inauguration of President Barack Obama, told the audience of up to 300 African-Americans "that when he was a young militant, he used to say all white folks were going to hell. Then he mellowed and just said most of them were. Now, he said, he is back to where he was," according to an Oct. 31 report in the Monroe County Reporter newspaper.

"I don't know what kind of a n—– wouldn't vote with a black man running," Lowery also told the audience in the St. James Baptist Church in Forsyth, Ga., according to the Reporter.
Posted by: Zhang Fei || 11/01/2012 00:00 || Comments || Link || E-Mail|| [788 views] Top|| File under:
Africa Horn
Deadly blast in Kismayo leaves 4 dead
[Shabelle] Witnesses said at least four people

bit the dust

in a huge

kaboom

happened on Tuesday night in Somalia's southern port city of Kismayo, former rebel bastion located 500 Km (310 miles) south of Mogadishu.

Tuesday's blast which used a hand grenade went off at a teashop, killing four nearby civilians on the spot, according to the eyewitnesses. Dozens

maimed

seriously, in the attack and they taken to a hospital in the city.

"It was an enormous deadly blast at a popular teashop packed by dozens of people, including soldiers," said resident, although government officials reported no army casualties.

No group has yet said it carried out the attack. Alarming Insecurity acts have been on the rise and rampant since the allied forces moved in the city early this month.
Posted by: Fred || 11/01/2012 00:00 || Comments || Link || E-Mail|| [337 views] Top|| File under: al-Shabaab
Israel-Palestine-Jordan
Barak: Israel won't outsource its security to anyone
[JPost] In London, defense minister signals J'lem will not rely on "even our closest, most trusted allies" to prevent Iran from obtaining nuclear weapons, adds Israel lives in a tough region where there is "no mercy for the weak."
Posted by: Fred || 11/01/2012 00:00 || Comments || Link || E-Mail|| [302 views] Top|| File under: Govt of Iran
-Signs, Portents, and the Weather-
Sandy Takes Out 25 Pct of Cell Towers
[An Nahar] Superstorm Sandy knocked out a quarter of the cell towers in an area spreading across 10 states, and the situation could get worse, federal regulators said Tuesday.

Many cell towers that are still working are doing so with the help of generators and could run out of fuel before commercial power is restored, the Federal Communications Commission said.

The landline phone network has held up better in the affected area, which stretches from Virginia to Massachusetts, the FCC said, but about a quarter of cable customers are also without service.

The FCC did not have an estimate for the number of people in the affected area.

Call centers for 911 service have held up relatively well, with only a few failures, according to FCC chairman Julius Genachowski. Calls to those centers are being rerouted, but operators may not be getting the automatic location information that 911 centers normally receive.

Posted by: Fred || 11/01/2012 00:00 || Comments || Link || E-Mail|| [368 views] Top|| File under:
-Election 2012
Sen. Feinstein explains decision not to debate
[OC Register] U.S. Sen. Dianne Feinstein said Wednesday that she hasn't faced off in a debate against her Republican opponent because she's heard nothing from her challenger, Elizabeth Emken, that she needed to debate.

"There's just nothing constructive coming out of their campaign," said the four-term Democratic senator following a meeting with the Register's editorial board. She added that she's been accessible to the public and the media.

U.S. Sen. Dianne Feinstein, D-Calif., sits down with the Orange County Register editorial board at the Register's Santa Ana headquarters Wednesday. Discussion ranged from the Iranian nuclear program response to the attacks in Benghazi and the state of the US economy.

"We've been on the road five days last week, two days this week," she said. "I do regular constituent breakfasts, a couple hundred people a week."

Emken

front man

Mark Standriff scoffed at the explanation and continued to criticize the incumbent's failure to debate.

"That's unworthy of the office she's been holding for two decades and disrespectful of the people she claims to represent," Standriff said.

Feinstein noted that she has debated in the past – John van de Kamp and Pete Wilson when she ran for governor in 1990, and Tom Campbell and Gray Davis in two of her Senate races.

Polls show Emken posing less of a challenge than those four. A September Field Poll put Feinstein at 57 percent and Emken at 31 percent, a 26-point margin that grew from a 19-point advantage in July.

Feinstein has a huge financial advantage as well, having spent $12.4 million through Oct. 17 while Emken has spent $745,000, according to federal disclosures.
Posted by: Fred || 11/01/2012 00:00 || Comments || Link || E-Mail|| [320 views] Top|| File under:
Syria-Lebanon-Iran
Syrian Activists: Hama Military Airport Turned into Feared Prison
[An Nahar] The Syrian regime has transformed a military airport in Hama city into one of the country's most-feared prisons, where detainees are crammed into hangars and deadly torture is rife, activists, watchdogs and former inmates say.

Known as the site of a 1982 uprising which was crushed amid tens of thousands of deaths by
Hereditary President-for-Life Bashir Pencilneck al-Assad


Before going into the family business Pencilneck was an eye doctor...


's father and predecessor Hafez, Hama has also suffered in Syria's current uprising.

Activists in Hama took part in the modern uprising that broke out in March last year but following an almost six-week siege in the summer of 2011, the army and security forces took full control of the city.

Open dissent has since been nearly impossible, with detentions carried out almost daily by the security forces, monitors and activists say.

Those tossed in the slammer
Keep yer hands where we can see 'em, if yez please!
are often sent to Hama military airport, which is not only sending warplanes on air raids but also being used as a prison by the feared Air Force Intelligence service.

"The airport is known for being the place where the worst human rights
...not to be confused with individual rights, mind you...
abuses of all the detention centers are committed against detainees," a Hama-based activist who identified himself as Abou Ghazi told Agence

La Belle France

Presse via Skype.

"Detainees are tortured wherever they are taken, whether it's a security branch or a makeshift detention center in a hospital," said Abou Ghazi.

"But the airport is terrifying. People pay bribes just to be transferred from there to other detention centers."

The Syrian Observatory for Human Rights, a watchdog that has documented rights violations in Syria since 2006, said the airport has become notorious "for the ugliest forms of torture and murder of detainees".

"After the outbreak of the Syrian revolution in March last year, the authorities began to kill demonstrators and launch a frenzied crackdown against anyone suspected of participating in the uprising," it said in a statement this week.

With so many suspected activists tossed in the slammer
Keep yer hands where we can see 'em, if yez please!
and its prisons overflowing, the regime resorted to using a range of public facilities across the country for detentions, from football stadiums to schools, activists and monitors say.

Posted by: Fred || 11/01/2012 00:00 || Comments || Link || E-Mail|| [399 views] Top|| File under: Govt of Syria
-Election 2012
Voting machine swaps Obama for Romney
[Marion Star] Joan Stevens was one of several early voters at the polls on Monday. But when Stevens tried to cast her ballot for president, she noticed a problem.

Upon selecting "Mitt Romney" on the electronic touch screen, Barack Obama's name lit up.

It took Stevens three tries before her selection was accurately recorded.

"You want to vote for who you want to vote for, and when you can't it's irritating," Stevens said.

Stevens said she alerted Jackie Smith, a board of elections member who was present. Smith declined to comment, but Stevens says she mentioned that the machine had been having problems all day.

Stevens also reported the issue to Sophia Rogers, the director of the board of elections for Marion County.

Rogers said the machine worked fine when she and others tried voting on it. No one else had reported problems with the voting machines malfunctioning.

Rogers suggested the issue may have been caused by not hitting the button directly or tapping with more than one finger. Stevens was aware the machine had to be operated a certain way.

"I know how to do the voting," Stevens said.

Despite no problems with that particular machine, Rogers decided to take all precautions. She contacted the vendor and had them inspect the device.

"Because of her issue, we had that machine recalibrated," Rogers said. "I am certain the equipment works properly."

Rogers said that those still skeptic about using the electronic stations have the option of filling out a paper ballot, even voting from home and mailing via absentee ballot.

Voting in-person is open daily to all voters at 222 West Center Street through Election Day on November 6. All qualified Ohio voters can also submit an absentee ballot by filling out a form found at the Marion elections website at marionelections.com
Posted by: Fred || 11/01/2012 00:00 || Comments || Link || E-Mail|| [313 views] Top|| File under:
Arabia
Kuwait Summons Critic of Emir in Widening Crackdown
[An Nahar] A Kuwaiti opposition figure said he has been summoned for questioning after allegedly criticizing the emir on television, as the Gulf state widened a crackdown on dissent.

"I will go to the public prosecution (on Wednesday) for interrogation on the accusation of undermining the status of the emir in a televised interview in August," former Islamist MP Faisal al-

Moslem

said on Twitter.



Moslem

is the sixth former opposition MP to have been summoned for interrogation on accusations of making public remarks critical of Emir Sheikh Sabah al-Ahmed al-Sabah.

The prosecution has also extended the detention of a former nationalist MP Mussallam al-Barrak for a day following his arrest on Monday and interrogation until late Tuesday, his lawyers said.

Barrak was accused of undermining the emir's status at a rally on October 15 when he warned against amending the disputed electoral law and also cautioned Kuwait was becoming autocratic.

Posted by: Fred || 11/01/2012 00:00 || Comments || Link || E-Mail|| [300 views] Top|| File under:
Gunsex at Saudi Wedding Kills at Least 25
[An Nahar] A fire sparked by celebratory gunfire has killed at least 25 people at a wedding in Soddy Arabia


...a kingdom taking up the bulk of the Arabian peninsula. Its primary economic activity involves exporting oil and soaking Islamic rubes on the annual hajj pilgrimage. The country supports a large number of princes in whatcha might call princely splendor. When the oil runs out the rest of the world is going to kick sand in their national face...


, media reported on Wednesday.

The bullets struck electric decorations that triggered a short-circuit, igniting a women-only marquee at the wedding on Tuesday night in Eastern Province, said Al-Yaoum newspaper, citing civil defense chief General Abdullah Khsheiman.

Al-Yaoum, which is based in the province, said at least 28 people died in the fire, although various other reports put the

corpse count

at 25, all of them

women and kiddies

.

The governor of the oil-rich region, Prince Mohammed bin Fahd bin Abdul Aziz, ordered a prompt investigation into the incident, the Okaz daily reported.

Only women and small children were in the tent in line with strict rules of segregation in the ultra-conservative

Moslem

kingdom.
Posted by: Fred || 11/01/2012 00:00 || Comments || Link || E-Mail|| [332 views] Top|| File under:
Africa North
Libyan congress approves cabinet line-up
[Xinhua] Libya's national congress approved Wednesday a cabinet line-up submitted by Prime Minister Ali Zaidan, according to the State TV.

A total of 132 congress members were present at Wednesday's session, of whom 105 voted for the proposed cabinet list, with nine blackballs and 18 abstentions.

Local reports said about 100 people protested outside the headquarters of the national congress against the line-up and were dispersed by security forces.

On Tuesday, Zaidan presented a list of coalition cabinet, consisting of 27 ministers, to the national congress, which had rejected twice the bids of his predecessor.

Zaidan, a former diplomat, was elected in mid-October Libya's prime minister after a vote in the national congress, taking over the post of Mustafa Abushagur, who had struggled to make his line- ups accepted but failed. The congress then voted 125 versus 44 in favor of removing Abushagur as prime minister, with 17 abstentions.
Posted by: Fred || 11/01/2012 00:00 || Comments || Link || E-Mail|| [292 views] Top|| File under: Arab Spring
Iraq
Four Killed in Iraq Shootings
[An Nahar] Gunmen in Storied Baghdad


...located along the Tigris River, founded in the 8th century, home of the Abbasid Caliphate...


and near Iraq's main northern city killed four people on Wednesday, officials said, the latest in a spate of violence that has broken a relative calm in the country.

The attacks come after violence, claimed by al-Qaeda's front group in Iraq, during the recent four-day Eid al-Adha holiday killed 44 people and left more than 150

maimed

.

Gunmen

rubbed out

two men in the Shiite bastion of Sadr City, northeast Storied Baghdad, security and medical officials said, while

forces of Evil

rubbed out

two people in the town of Qaiyarah, near the main northern city of

djinn-infested Mosul

.

Posted by: Fred || 11/01/2012 00:00 || Comments || Link || E-Mail|| [582 views] Top|| File under: al-Qaeda in Iraq
Afghanistan
Afghan Roadside Bombing Kills Eight Civilians
[An Nahar] Eight civilians including seven women were killed in an

bad boy

roadside kaboom

ing in the southern Afghan province of Helmand


...an Afghan province populated mostly by Pashtuns, adjacent to Injun country in Pak Balochistan...


on Wednesday, the interior ministry said.

Two others, a woman and a man, were

maimed

in the attack in Musa Qala district, the ministry said in a statement, blaming the Taliban.

"Eight of our civilian compatriots, seven women and a man, were killed today when their vehicle hit a

roadside kaboom

planted by the Taliban terrorists," the statement said.

Roadside bombs, also known as improvised

bomb

s (IEDs), are the deadliest

bad boy

weapon in Afghanistan both for the military fighting the Taliban and civilians.

The crude devices, often built on old ammunition, are planted by the side of roads to target NATO


...the North Atlantic Treaty Organization. It's headquartered in Belgium. That sez it all....


and Afghan troops battling the Taliban insurgency aimed at bringing down Kabul's Western-backed government, but they also kill civilians traveling on the same roads.

Posted by: Fred || 11/01/2012 00:00 || Comments || Link || E-Mail|| [332 views] Top|| File under: Taliban
Southeast Asia
Bomb injures five policemen in southern Thailand
Five policemen were injured, one of them seriously, by a bomb blast while they were traveling on a truck in Pattani province on Tuesday night.

About 9 p.m., Pol Sub-Lt Somchai Phumphanang received a report that a police operations base was being attacked by gunmen and had asked for reinforcements. He and four other police officers then boarded the pickup truck and rushed to the scene.

As their vehicle was crossing a bridge on Pattani-Hat Yai highway, a homemade bomb hidden inside a motorcycle parked on the bridge exploded. The police pickup was destroyed and all five policemen were wounded in the blast. They were all taken to the hospital.

Police blamed separatist terrorists militants.

Islamic teacher gunned down in Pattani

An Ustaz, an Islamic religious teacher, was gunned down in Pattani province on Tuesday morning. Police said the attack occurred about 7:45 a.m. at a junction on Highway 401.

Mahama Ma-ae was leaving a village in a pick-up truck when he was overtaken by another pick-up. One of the men sitting in the rear opened fire at his vehicle with an M16 rifle. The gunfire hit him many times, killing him on the spot. His vehicle was riddled with bullet holes.
Posted by: ryuge || 11/01/2012 00:00 || Comments || Link || E-Mail|| [334 views] Top|| File under: Thai Insurgency
-Short Attention Span Theater-
Europe's Oldest Prehistoric Town, Salt Site Found in Bulgaria
[An Nahar] Archaeologists in eastern Bulgaria say they have unearthed the oldest prehistoric town ever found in Europe, along with an ancient salt production site that gives a strong clue about why massive riches were discovered in the region.

Excavations at the site near the modern-day town of Provadia have so far uncovered the remains of a settlement of two-storey houses, a series of pits used for rituals as well as parts of a gate, bastion structures and three later fortification walls -- all carbon dated between the middle and late Chalcolithic age from 4,700 to 4,200 BC.

"We are not talking about a town like the Greek city-states, ancient Rome or medieval settlements, but about what archaeologists agree constituted a town in the fifth millennium BC," said Vasil Nikolov, a researcher with Bulgaria's National Institute of Archeology, after announcing the findings earlier this month.

Nikolov and his team have worked since 2005 to excavate the Provadia-Solnitsata settlement, located near the Black Sea resort of Varna.

A small necropolis, or burial ground, was also found this year, but has yet to be studied more extensively and could keep archaeologists busy for generations.

Archeologist Krum Bachvarov from the National Institute of Archeology qualified this latest find as "extremely interesting" due to the peculiar burial positions and objects found in the graves, which differed from other neolithic graves found in Bulgaria.

"The huge walls around the settlement, which were built very tall and with stone blocks ... are also something unseen in excavations of prehistoric sites in southeast Europe so far," Bachvarov added.

Well fortified, a religious center and most importantly, a major production center for a specialized commodity that was traded far and wide, the settlement of about 350 people met all the conditions to be considered the oldest known "prehistoric town" in Europe, the team says.

"At a time when people did not know the wheel and cart these people hauled huge rocks and built massive walls. Why? What did they hide behind them?" Nikolov asked.

The answer: "Salt."

-- As precious as gold --

The area is home to huge rock-salt deposits, some of the largest in southeast Europe and the only ones to be exploited as early as the sixth millennium BC, Nikolov said.

This is what made Provadia-Solnitsata what it was.

Nowadays, salt is still mined there but 7,500 years ago it had a completely different significance.

"Salt was an extremely valued commodity in ancient times, as it was both necessary for people's lives and was used as a method of trade and currency starting from the sixth millennium BC up to 600 BC," the researcher explained.

Salt extraction at the site first began in about 5,500 BC when people started boiling brine from the nearby salty springs in dome kilns found inside the settlement, Nikolov said, citing carbon dating results from a British laboratory in Glasgow.

"This is the first time in southeast Europe and western Anatolia that archeologists have come upon traces of salt production at such an early age, the end of the sixth millennium BC, and managed to prove it with both archeologic and scientific data," Bachvarov confirmed.

Salt production was moved outside the settlement towards the end of the sixth millennium and productivity gradually increased. After being boiled, the salt was baked to make small bricks.

Nikolov said production increased steadily from 5,500 BC, when one load from the kilns in Provadia-Solnitsata yielded about 25 kilograms (55 pounds) of dry salt. By 4,700-4,500 BC, that amount had increased to 4,000 to 5,000 kilos of salt.

Posted by: Fred || 11/01/2012 00:00 || Comments || Link || E-Mail|| [310 views] Top|| File under:
India-Pakistan
ANP man among six shot dead
[Dawn] Six persons, including a political activist and a policeman, were

bumped off

in the city on Tuesday, police said.

They said that

gunnies

rubbed out

a senior member of the Awami National Party in the SITE area.

They said that Mian Jan, 60, a former naib nazim


...small time big shot, the chief elected official of a local government in Pakistan, such as a district, tehsil, union council, or village council...


of union council No 6, Orangi Town, was returning home after offering Fajr prayers at
the Aqsa mosque in Shahiabad in Frontier Colony when

gunnies

fired at him and fled.

He suffered a single bullet wound to the head causing his instant death, the police said.

Area DSP Rustam Nawaz said that Mian Jan had been receiving threats from the banned Tehrik-e-Taliban Pakistain since Ramazan to quit the ANP.

He said that the victim had limited his movement due to the threats.

The body was shifted to the Civil Hospital Bloody Karachi


...formerly the capital of Pakistain, now merely its most important port and financial center. It may be the largest city in the world, with a population of 18 million, most of whom hate each other and many of whom are armed and dangerous...


for medico-legal formalities.

According to an ANP statement, the victim originally hailed from Swat. "It is highly regrettable that a 60-year-old man who was returning home after offering Fajr prayer was targeted," it added.

The ANP called for the immediate arrest of the culprits involved in the killing.

The victim's funeral prayer was offered at Masjid-e-Aqsa.

Another policeman


rubbed out



A police constable was killed in the old city area on Tuesday.

He was the 71st policeman to have been

bumped off

in the city during the current year.

The body of Constable Shuja Hussain was found near the Civil Hospital

Bloody Karachi

within the remit of the Eidgah

cop shoppe

.

The victim was posted in the complaint branch at the Central Police Office and was a resident of the Kalakot police lines. He was kidnapped on Monday evening outside his house.

The victim was subjected to torture and was shot in the head.

Labourer killed in cross-fire
A passer-by was killed in the crossfire between two

gang

s in a Nazimabad locality on Tuesday.

Police said that the incident took place in Nazimabad No 4 in Mujahid Colony, where two Bengali groups clashed with each other and resorted to firing after taking up positions in the area.

A bullet hit Saleemullah Butt who was standing at a milk shop. He

was struck down in his prime

. The body was taken to Abbasi Shaheed Hospital for medico-legal formalities.

The victim was father of four and was a labourer.

Following the armed clash, tension gripped the locality and police and Rangers arrived at the scene. However,


by candlelight every wench is handsome...


no arrests were made by the police in the area.

Man found

rubbed out



The body of an unidentified young man was found in Orangi Town on Tuesday morning.

Police said that the body was found in Baloch Goth within the remit of the Orangi Town

cop shoppe

. The victim had apparently been kidnapped and later killed by unknown persons.

The police found several spent bullet casings from the

scene of the crime

, which suggested that the victim had been killed on the same place.

The body was shifted to the Abbasi Shaheed Hospital for medico-legal formalities. Later, the body was taken to the Edhi morgue for want of identification.

Bullet-riddled body found

The body of a young man was found on Mauripur Road on Tuesday.

Police said that the body was found near an ice depot and it was shifted to the Civil Hospital

Bloody Karachi

. The victim was identified as Rizwan Akhtar, 35.

He had suffered multiple bullet wounds.

They said that over a year ago, the victim had married a woman of his choice and was father of a child. Following the marriage, he relocated from Baldia Town to Agra Taj Colony. He was a labourer by profession.

The police suspected that personal enmity was a likely motive for the killing.

Posted by: Fred || 11/01/2012 00:00 || Comments || Link || E-Mail|| [340 views] Top|| File under:
Southeast Asia
Philippines pursue Abu Sayyaf, Jemaah Islamiyah kidnappers
Marine troops have intensified pursuit operations against Abu Sayyaf and Jemaah Islamiyah members believed to be holding seven kidnap victims in Sulu province, according to a senior naval officer.

Rear Admiral Armando Guzman, chief of the Naval Forces Western Mindanao (NFWM), overseeing the Marines' operation in Sulu, said naval blocking operations also have continued in the coast of Sulu to prevent the terrorists militants from slipping out of the province. He said, "This is a normal combat operation designed to constrict the movement of the Abu Sayyaf."

Marines encountered a group of Abu Sayyaf terrorists bandits over the weekend. Ten terrorists bandits and four Marines were killed in the six-hour encounter.
Posted by: ryuge || 11/01/2012 00:00 || Comments || Link || E-Mail|| [389 views] Top|| File under:
Africa North
State Security interrogates members of Nasr City's alleged 'terrorist cell'
"Mohammed Ali!"
"Yes, Effendi?"
"Bring me the examination tools on a tray, a barrel of mustache wax, and a large pot of tea. It's going to be a long night."
"Yes, Effendi. Right away, Effendi. And also some of those nice English biscuits you like so much. Examinations are hard work, and a man needs to keep up his strength."
[Al Ahram] Egypt's State Security apparatus on Wednesday began questioning suspects accused of planning terrorist attacks in Egypt.

Adel Shahtu, a leading member of the Al-Gamaa Al-Jihadiyah group, has been charged by authorities with founding a 'terrorist cell' in Cairo's Nasr City district.

The alleged Nasr City cell stands accused of planning terrorist attacks in areas throughout the country.

According to

Sherlocks

, Shahtu is one of Egypt's most prominent jihadists. He spent 20 years in prison under the ousted Mubarak regime and was only released by Egypt's military council -- which governed the country for the year and a half following Mubarak's ouster -- in April of last year.

Eight other alleged members of the Nasr City cell are also reportedly being questioned by State Security. They are accused of possessing weapons, planning the

liquidation

of public figures, and seeking to topple Egypt's elected government, according to

Sherlocks

.

State Security

Sherlocks

also say the defendants had received military training in the capital's New Cairo district, and that they had been aided by a bomb-making expert.

On 25 October, one of the eight defendants -- a Tunisian national named Hazem -- was allegedly killed in his apartment in Nasr City as he attempted to evade security forces.

Hazem allegedly attempted to hurl a bomb at police, which ended up detonating in his apartment, resulting in his death.

In an interview with private television channel Al-Nahar, Islamist lawyer Montasser El-Zayat described news of the alleged 'Nasr City cell' as "fabricated" and an "attempt to re-assert the power of Egypt's State Security apparatus."

Posted by: Fred || 11/01/2012 00:00 || Comments || Link || E-Mail|| [337 views] Top|| File under: al-Qaeda
Britain
UK's Cameron rocked by defeat in Europe budget vote
British Prime Minister
David Cameron
... has stated that he is certainly a big Thatcher fan, but I don't know whether that makes me a Thatcherite, which means he's not. Since he is not deeply ideological he lacks core principles and is easily led. He has been described as certainly not a Pitt, Elder or Younger, but he does wear a nice suit so maybe he's Beau Brummel ...
suffered a humiliating defeat in parliament on Wednesday after Conservatives rebelled over Europe, an issue that has divided his party for decades and helped bring down previous leaders.

Although the result carried no legal weight, the setback raised questions about Cameron's authority after months of missteps by his coalition government and it revived painful memories of Conservative infighting over Europe.

Cameron wants the European Union's


...the successor to the Holy Roman Empire, only without the Hapsburgs and the nifty uniforms and the dancing...


long-term budget to rise only in line with inflation, while opponents said it should be cut in real terms to reflect the bleak economic landscape at home and across Europe.

The rebels won the vote by 307 to 294 votes, a majority of 13, after they received support from the Labour Party, a generally pro-European group accused by Cameron of "rank opportunism".

"This is a time for Brussels to listen to the British people and do what we are all doing, and that is cutting our cloth," Conservative

politician

Mark Pritchard, one of the revolt's leaders, told Sky News.

Rebels said the vote - Cameron's first significant defeat in parliament since taking power in 2010 - could strengthen his position at budget talks in Brussels next month because he will be able to say his hands are tied by the British parliament.
Posted by: Fred || 11/01/2012 00:00 || Comments || Link || E-Mail|| [359 views] Top|| File under:
Europe
Spain dismantles Pakistani human trafficking ring
[Dawn] Spanish police said on Wednesday they had smashed a human trafficking ring in Barcelona, arresting 18 people suspected of smuggling around 1,000 Paks every year into the European Union


...the successor to the Holy Roman Empire, only without the Hapsburgs and the nifty uniforms and the dancing...


Officers have "dismantled a criminal organization dedicated to the trafficking of

undocumented Democrat

s of Pak nationality," local police said in a statement.

The victims had paid between 600 and 15,000 euros ($800 and $20,000) each to be smuggled into Barcelona and other European cities, local police said in a statement, adding that the network had operated for at least seven years.

Posted by: Fred || 11/01/2012 00:00 || Comments || Link || E-Mail|| [303 views] Top|| File under:
Who's in the News
49
[untagged]
3
Govt of Syria
3
Govt of Pakistan
2
Hezbollah
2
Arab Spring
1
al-Qaeda in Europe
1
al-Qaeda in Iraq
1
al-Shabaab
1
al-Qaeda
1
Palestinian Authority
1
Govt of Iran
1
Thai Insurgency
1
Taliban
1
Global Jihad
Bookmark
E-Mail Me
The Classics
The O Club
Rantburg Store
Comments Spam
The Bloids
The Never-ending Story
Thugburg
RSS Links
Gulf War I
The Way We Were
Bio
Sink Trap
Alzheimer's Association
Day by Day
Counterterrorism
Hair Through the Ages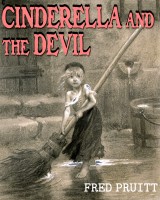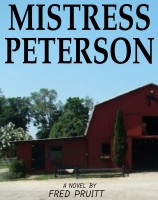 On Sale now!


A multi-volume chronology and reference guide set detailing three years of the Mexican Drug War between 2010 and 2012.

Rantburg.com and borderlandbeat.com correspondent and author Chris Covert presents his first non-fiction work detailing the drug and gang related violence in Mexico.

Chris gives us Mexican press dispatches of drug and gang war violence over three years, presented in a multi volume set intended to chronicle the death, violence and mayhem which has dominated Mexico for six years.
Click here for more information


Meet the Mods
In no particular order...


Steve White
Seafarious
Pappy
lotp
Scooter McGruder
john frum
tu3031
badanov
sherry
ryuge
GolfBravoUSMC
Bright Pebbles
trailing wife
Gloria
Fred
Besoeker
Glenmore
Frank G
3dc
Skidmark
Alaska Paul



Better than the average link...



Rantburg was assembled from recycled algorithms in the United States of America. No trees were destroyed in the production of this weblog. We did hurt some, though. Sorry.
18.210.23.15