Home Front: Culture Wars
Harvard Prof: Merit-based admissions 'reproduce inequality'
h/t Instapundit


A Harvard University professor claims in a new academic study that merit-based admission processes at elite universities "reproduce inequality."

Harvard education professor Natasha Warikoo draws on interviews with 98 white, native-born students at Harvard, Brown University, and the University of Oxford in "What Meritocracy Means to its Winners: Admissions, Race, and Inequality," published in the journal Social Sciences.

During interviews Warikoo conducted between 2009 and 2011, these students were asked to sound-off on whether they felt their school had meritocratic admissions and if they supported affirmative action. Many answered the second question affirmatively and hailed the benefits of a diverse student body.
Posted by: g(r)omgoru || 09/09/2018 13:10 || Comments || Link || E-Mail|| [320 views] Top|| File under:
Home Front: Politix
Today's Alexandria
[Twitchy] 'I Can't Get No Socialism': Alexandria Ocasio-Cortez's photo inspires HILARIOUS titles and songs for her new album
Posted by: g(r)omgoru || 09/09/2018 13:08 || Comments || Link || E-Mail|| [168 views] Top|| File under:
Britain
Monkeypox outbreak fears as 50 people contacted after first ever case of deadly tropical disease recorded in UK
[SUN] MORE than 50 people have been warned they may have been exposed to monkeypox after the first case of the deadly disease was recorded in the UK.

It is believed a Nigerian naval officer travelled to the UK on a commercial fight after contracting the disease.

He stayed at a Royal Navy base in Cornwall while taking part in a training exercise before being confirmed to have the disease on Friday.

Public Health England has contacted passengers on the plane who were sat close to the man to warn they may have been exposed to the infection.

It is the first ever recorded case of monkeypox in the UK, Public Health England confirmed.

The victim was taken to hospital after he fell ill at the naval base.
Posted by: Besoeker || 09/09/2018 13:06 || Comments || Link || E-Mail|| [247 views] Top|| File under:
Home Front: Politix
Trump and His Enemies
h/t Instapundit


The unusually eventful summer has reinforced the stark division between the supporters and enemies of the administration. And in this case, there is no point engaging in the traditional sportsmanlike nomenclature of describing the opposition as "adversaries." They are enemies and the president would not wish it any other way. He ran for office against both parties, the lobbyists, almost all the national political media, and the politically active elements of Wall Street, Hollywood, and Silicon Valley.

...Trump has won the first three rounds, the Republican nomination, presidential election, and effective takeover of the Republican congressional delegation and party apparatus. But his enemies, in both parties, didn't realize they were under serious threat until Election Night.

...Either the Democrats will win the House of Representatives and force an utterly hopeless impeachment trial on the Senate with only the ravings of Maxine Waters and the false pieties of Dick Durbin et al. as a case, or they will win the House but recognize that they have no case and leave it there after an excruciatingly futile debate; or the Republicans will hold the House and Donald John Trump will grind his heel in the faces of his rabid enemies. The conventional wisdom remains that the Democrats will win the House. I don't think so. No president has ever run a midterm campaign remotely as determined as this president will, his objective performance in office is good ‐ the economy, the border, and trade; his only weaknesses are stylistic, but he is a good deal more substantial and even likable than his gutter-sniping enemies.

...Trump has not got to this historic point by being the blustering and crooked buffoon portrayed by his enemies. He is a cunning and pitiless enemy. This is political mortal combat, and in evidentiary as in electoral matters, you can't fight something with nothing.
Posted by: g(r)omgoru || 09/09/2018 08:14 || Comments || Link || E-Mail|| [199 views] Top|| File under:
Home Front: Culture Wars
George Mason University hosts separate orientation for black freshmen
[The College Fix] Incoming freshmen at George Mason University recently had the opportunity to attend another orientation created specifically for black students.


But, but, but.................


The event was called the "Black Freshman Orientation." Hosted by the Black Student Alliance, the additional orientation occurred on August 25 at the university. It has become an annual event there.

Incoming black freshmen at GMU did not have to attend the Black Freshman Orientation, and if they decided to attend, they still were required to go to the university's regular orientation as well, according to the university.

As for the Black Freshman Orientation, it aimed to help new students feel welcome at the public, Virginia-based university.


Evidently free tuition, meals, and lodging were not "welcoming" enough.


"This event is dedicated for the incoming freshman who identify as black or are supporters of black people. The Black Freshman Orientation will offer ways to be involved at Mason not only with the black organizations but also mason as a whole. This event allows incoming students for an outlook on how the Black Community at Mason is like," a Welcome 2 Mason website about the event states.

On a seperate website, GMU Campus Labs, it described the event as a chance to network.

"The Black Freshman Orientation is a Black Student Alliance event that occurs annually at the beginning of the school year. This year, the Black Student Alliance will be collaborating with other on campus organizations to make the experience even more valuable and enriching for all who attend," it stated.

"This event is exclusively for the freshman class at George Mason University. At this event, the freshman class will be able to get the ins and outs of GMU, learn how to navigate the campus, as well as learn about the different resources and organizations available to them on campus," the website states.

Michael Sandler, director of strategic communications at George Mason University, told The College Fix that while the Black Student Alliance did hold this event, it was open for any student to attend.

"The university also has over 300 student organizations that sponsor a variety of events throughout the year. Many student organizations hold welcome back activities as we get close to the beginning of the fall semester. Mason's Black Student Alliance, one of our student organizations, did sponsor a welcome event during the first week of the fall semester, which was open to all," Sandler told The Fix.

Black Student Alliance at GMU did not respond to an inquiry from The College Fix for comment.

George Mason University is not the only school to host such an event. Many universities across the nation each year host a variety of welcome back events designed especially for black students.
Posted by: Besoeker || 09/09/2018 07:25 || Comments || Link || E-Mail|| [375 views] Top|| File under:
Science & Technology
Jane Goodall on how her looks helped her career: 'It didn't harm either that I wasn't born ugly'
[Yahoo] Jane Goodall wasn't your typical scientist when she first started out in her career ‐ and not just because she was one of the few women in her field.

Back in 1960, when she was 26 years old, Goodall traveled from England to Gombe in Tanzania to learn about wild chimpanzees, human's closest living relatives. Rather than observing the animals from afar, Goodall immersed herself in their world. This led her to making several groundbreaking discoveries including the fact that, like humans, chimpanzees make and use tools, fashioning and using sticks to "fish" for termites. Until then, it was assumed that tool use was what separated humans from every other animal.

Goodall, who has been passionate about animals since she was a little girl (her beloved childhood toy was a chimpanzee doll named Jubilee), starred in the National Geographic documentary, Jane, which features more than 100 hours of never-before-seen footage and has been nominated for seven awards, according to Variety.

Posted by: Besoeker || 09/09/2018 07:02 || Comments || Link || E-Mail|| [260 views] Top|| File under:
Home Front: Politix
Papadopoulos: Sessions Was 'Enthusiastic' About Possible Putin, Candidate Trump Meeting
BLUF:


[Breitbart]

TAPPER: Senator Jeff Sessions was there, too.

PAPADOPOULOS: Yes

TAPPER: At the table‐what was his response?

PAPADOPOULOS: My recollection was that the senator was actually enthusiastic about a meeting between the candidate and President Putin.

TAPPER: So you say that then senator now Attorney General Sessions was enthusiastic about the idea of candidate Trump meeting Putin, but he has said the exact opposite. He says‐he testified before Congress saying that he, quote, 'pushed back' when you raised the possibility of a meeting with Russia. That's not true you're saying?

PAPADOPOULOS: I don't remember that.

TAPPER: You don't remember him pushing back?

PAPADOPOULOS: No.

TAPPER: You remember him saying that is good idea?

PAPADOPOULOS: I remember him being enthusiastic of a potential meeting between the candidate and President Putin after I raised the question.


Emphasis added
Posted by: Besoeker || 09/09/2018 06:44 || Comments || Link || E-Mail|| [199 views] Top|| File under:
Olde Tyme Religion
Linda Sarsour: Muslims Mustn't Make The Mistake Of 'Humanizing' Jews
[RedState] At Houston's Islamic Society of North America conference ‐ the biggest annual meet-up of Muslims in the U.S. ‐ lightning rod radical Linda "Hamas Louse" Sarsour charged her fellow Islamists with making sure not to mistake Jews for human beings.

Sarsour is, of course, a darling of the Left, having earned an arrest Tuesday for her interruption of Supreme Court nominee Brett Kavanaugh's confirmation hearing (please see my article here). Most ridiculously, perhaps, the defender of Sharia law paradoxically led 2017 and 2018's anti-Trump Womens March.


Don't complain when you'll force us to become devils.
Posted by: g(r)omgoru || 09/09/2018 05:33 || Comments || Link || E-Mail|| [314 views] Top|| File under: Muslim Brotherhood
Home Front: Politix
Desperate Democrats Trot Out Children to Testify Against Kavanaugh
h/t Instapundit


If you want proof that our system is broken, you need only look at today's hearing on the nomination of Brett Kavanaugh to the Supreme Court, where children who aren't old enough to vote testified against the nominee. The great sages of the Democratic Party are kids who know little-to-nothing about the role of the Supreme Court, as their testimonies demonstrated today.

First up was Parkland shooting survivor Aalayah Eastmond. "I am very concerned since learning Brett Kavanaugh's views on guns, and how he would strike down any assault weapons ban," she explained ‐ an opinion no doubt informed by her close reading of his opinions on the matter as well as her knowledge of precedents on the Second Amendment. (Or were they informed by her activist handlers on the left.) She also took the time to call out "Second Amendment extremist groups" and "other domestic terrorists."

"Like many of my brothers and sisters of color, I am not comforted by deputies with handguns, let alone assault rifles," she opined, which leads one to wonder whether Miss Eastmond and her media coaches have really thought through what would happen in, say, Chicago, if we disarmed the police.
Posted by: g(r)omgoru || 09/09/2018 04:37 || Comments || Link || E-Mail|| [255 views] Top|| File under:
Home Front: Culture Wars
U.S. government admits error in claiming alleged Russian spy offered sex for job
h/t Instapundit


Sept. 8 (UPI) -- Prosecutors on Friday said they misunderstood text messages they used as the basis of a claim that alleged Russian spy Maria Butina offered to trade sex for political access.

Butina, a 29-year-old U.S.-based Russian woman, was charged in July for conspiring to influence American politics.

The accusation against Butina, that she offered "sex in exchange for a position within a special interest organization," has been disputed by her lawyer.

...The text message in question is one in which Butina joked she owed a friend sex for having her car insurance renewed.


Land of the Free, home of the Brave


...Prosecutors said the text exchange they had misunderstood was not the only piece of evidence they have against Butina, which includes extensive communications she had with a Kremlin-linked banker and meetings she had with National Rifle Association officials as part of a plan to influence the U.S. government.


We misunderstand everything


Butina, in jail awaiting trial, has pleaded not guilty and denies any wrongdoing. Both sides are expected back in court Monday.


Captain Dreyfuss couldn't be reached for comment
Posted by: g(r)omgoru || 09/09/2018 04:22 || Comments || Link || E-Mail|| [179 views] Top|| File under:
Europe
Oktoberfest beer festival backlash over 'porn' outfits as Germans moan about Brit tourists in 'cheap' revealing clothes
[SUN] Sexy versions of the Bavarian Dirndl dress with low cut blouses and ridiculously short hemlines are increasingly worn by tipsy tourists joining the six million revellers at the famous festival in Munich every September.

Stein swilling female tourists who flock to Oktoberfest for a knees up are being slammed for wearing outrageous versions of the traditional Bavarian dress.

Cultural leaders believe much of what is being worn is becoming more and more like a porno version of the buxom dress called the dirndl.
Posted by: Besoeker || 09/09/2018 00:57 || Comments || Link || E-Mail|| [503 views] Top|| File under:
Syria-Lebanon-Iran
Battle for Idlib & Hama finally begins: Syrians & Russians unleash, jihadis bombard Hama, Russian & Syrian airstrikes, Turks enter stage left


Battle for Idlib begins as Syrian, Russian forces unleash massive attack

[AlMasdar] (2:30 P.M.) – The Syrian Arab Army's (SAA) battle for Idlib has begun after several weeks of speculation and military buildup.

According to a military source in Damascus, the Syrian and Russian air forces unleashed a massive assault across the Hama-Idlib axis, hitting a number of sites controlled by the jihadist rebels.

The source added that the Syrian Arab Army has yet to storm any areas in the Idlib and Hama governorates; the ground attack is likely to commence in the next few days.

Jihadists respond to Syrian Army attack with major assault of their own in Idlib, Hama

[AlMasdar] (4:45 P.M.) – The jihadist rebels in the Idlib Governorate have launched a retaliatory attack against the government this afternoon, a military source in the army stronghold of Mhardeh told Al-Masdar News.

According to the military source, the jihadist rebels heavily bombarded the town of Salhab in northern Hama, causing several casualties in the process.

The source added that most of the casualties from this large attack on Salhab were civilians that were inside of their homes.

Earlier today, the Syrian Arab Army and their Russian allies began their long-awaited attack on the Idlib and Hama governorates.

Using their Air Force, the Syrian military unleashed a massive attack that targeted a number of jihadist areas in Hama and Idlib.

Syrian Army launches massive attack in northern Hama

[AlMasdar] The Syrian Arab Army unleashed a powerful assault inside the northern countryside of the Hama province tonight, a military source told Al-Masdar News.

According to the military source, Syrian Arab Army fired a plethora of missiles and artillery shells towards the jihadist rebels in the northern countryside of the Hama province.

Among the many targets for the Syrian Army were the towns of Kafr Zita, Zakat, Alayweh, and Al-Lataminah.

This attack by the Syrian military comes just shortly after the jihadist rebels fired several muscles towards the Syrian government stronghold of Mhardeh.


Syrian, Russian forces launch nonstop attack on Idlib

[AlMasdar] (12:00 A.M.) – The Russian and Syrian air forces have been hard at work, tonight, as their fighter pilots carry several airstrikes across the Hama-Idlib axis.

Led by their Sukhoi jets, the Syrian and Russian air forces initially began their aerial campaign on Saturday morning, when they repeatedly bombarded the jihadist rebels in both the Idlib and Hama provinces.

The Syrian and Russian air forces would not stop there; they would since launch over 70 airstrikes above several jihadist sites in northwest Syria.

According to a military communique from the Hama Governorate, the Russian and Syrian air forces launched over 100 airstrikes in the last 24 hours, hitting jihadist trenches, bases, and hideouts in the process.

Among the several sites targeted by the Syrian and Russian air forces were the towns of Khan Sheikhoun, Taman'ah, Sukeek, Kafr Zita, Al-Lataminah, Zakat, Alayweh, Ma'arat Al-Nu'man, Jisr Al-Shughour, Qal'at Al-Madiq, and Ma'arat Al-Nu'man.

The Syrian and Russian forces will likely continue their heavy bombardment throughout the night and early into tomorrow, as their ground troops make their final preparations before they launch their assault.


Massive Turkish Army convoy enters Idlib with large arsenal of weapons

[AlMasdar] (2:45 A.M.) – A massive Turkish military convoy entered the Idlib Governorate from the Hatay Province, tonight, opposition activists reported.

According to the Syrian opposition activists, the Turkish military convoy consisted of more than 300 vehicles, including tanks, MLRS launchers, and BMPs.

The Turkish military convoy reportedly entered Syria through the Kafr Losen Crossing; it was heading towards the rebel front-lines in the Idlib and Hama governorates.

Some opposition activists have claimed that the Turkish military was heading to the Idlib Governorate with manpads, which, if true, would mean that they are preparing to down any Syrian warplane flying over their positions.

Turkey appears to not be backing down from the Syrian government forces, despite the fact that the latter is backed by Ankara's allies: Iran and Russia.
Posted by: trailing wife || 09/09/2018 00:35 || Comments || Link || E-Mail|| [729 views] Top|| File under: Govt of Syria
Iraq
3 Islamic State militants killed in bomb blast in Iraq
Diyala (IraqiNews.com) ‐ Three Islamic State
...formerly ISIS or ISIL, depending on your preference. Before that al-Qaeda in Iraq, as shaped by Abu Musab Zarqawi. They're very devout, committing every atrocity they can find in the Koran and inventing a few more. They fling Allah around with every other sentence, but to hear the pols talk they're not really Moslems....
(IS)

gunnies

were killed Saturday in a

kaboom

on the borders between Diyala and Salahuddin province.

A security source told the National Iraqi News Agency (NINA) said that "the cause of the

kaboom

is still unknown."

The three IS

gunnies

killed in the

kaboom

are from Salahuddin province, added the source.
Posted by: trailing wife || 09/09/2018 00:00 || Comments || Link || E-Mail|| [133 views] Top|| File under: Islamic State
Israel-Palestine-Jordan
US cuts $20m in funding for East Jerusalem hospitals
[ARABNEWS] The Trump administration on Friday slashed more than $20 million in funding for church-run hospitals in East Jerusalem despite having earlier promised that the medical centers would be exempt from massive US aid cuts to Paleostinians.

The decision by the US executive will leave facilities such as the World Lutheran Federation's August Victoria Hospital and St. John's Eye hospital struggling to provide medical help to thousands of Paleostinians.

Bishop Sani Ibrahim Azar, head of the Lutheran church in Jordan and Paleostine, told Arab News that the decision by Washington ruined his day.

"I woke up to this terrible news. We had been happy for a few months when we learned that our hospital would be exempt from the cuts to Paleostinians," he said.

Azar said he had been shaken by the news. "The hospital has been on the edge and I am not sure how we can continue if this support is stopped suddenly."

The hospital's oncology department is the only high-quality facility serving Paleostinians, he said.

"We are the one place that Paleostinians with cancer and other ailments come to. Patients will be hurt a lot by this decision, especially children who have special unit."

Dan Shanit, an Israeli doctor involved in the establishment of the oncology department, described the US decision as inhuman.


Posted by: Fred || 09/09/2018 00:00 || Comments || Link || E-Mail|| [191 views] Top|| File under: PLO
-Short Attention Span Theater-
Virus Alert
Virus Alert: Got a nefarious virus on Thursday night – if you're linking to a new page and instead of a Console Window you get a Windows Viewing screen that's a dark gray-blue in color and the (X) kill option is disabled, don't click on the kill button displayed on the screen. (Firefox on Windows XP-SP3.)

At least that's my best guess. I took the opportunity to go with Windows 10 on a new system today – total ticket $340.

Source: Got in under the radar of Norton Online which comes automatically with my ISP. Doesn't appear to be targeted or have anything to do with Rantburg. Was looking at several of those medical sites (re: ranitidine) and the Drudge Report at the time and with 6-10 Windows open, I would click on some sub-links that were displayed.
Posted by: Fairbanks || 09/09/2018 00:00 || Comments || Link || E-Mail|| [279 views] Top|| File under:
-Lurid Crime Tales-
Border Patrol Agents Find 163 Illegal Aliens Wandering in Arizona Desert
[AP via Townhall] The Associated Press reports that United States Border Patrol agents have once again rescued hundreds of illegal aliens found wandering the Arizona desert after crossing the Mexican border into the country and being abandoned by human traffickers.

While the number of large-scale caravans of migrant men, women, and children entering the southern border has decreased since President Trump was elected, Border Patrol agents occasionally apprehend illegal aliens in large numbers as they did last Saturday near the Lukeville Port in Ajo, AZ.

In a statement given to Breitbart Texas, Tuscon Sector Border Patrol agents blamed "transnational crime organizations" who "exploit the vulnerability of foreign nationals with false promises of legal status and encourage dangerous border crossings, which place lives at risk" for the incident. According to the AP report, 163 men, women, and children from Guatemala, Honduras, and El Salvador were taken in by authorities for medical evaluation. The youngest of these migrants was 4 months old.
Posted by: Besoeker || 09/09/2018 00:00 || Comments || Link || E-Mail|| [310 views] Top|| File under: Human Trafficking
Home Front: Culture Wars
Gloria Steinem: 'Abortion Is 'Basis of Democracy'
[Breitbart] In a trailer for the new Netflix documentary based on the Supreme Court's decision in Roe v. Wade, feminist Gloria Steinem refers to abortion as a "basis of democracy."


Chełmno, Bełżec, Sobibór, Treblinka, Auschwitz, Majdanek, and Trostenets were by some, also thought to be the "basis" of better governance.


"It's the basis of democracy that you control your own body," Steinem says in the Reversing Roe teaser, whose release has been timed with the Senate confirmation hearings of Brett Kavanaugh, President Donald Trump's Supreme Court nominee.

The film, whose executive producer is Eva Longoria, premiered at the 2018 Telluride Film Festival and will be released on Netflix September 13.

In September 2016, Steinem ‐ the founder of Ms.magazine ‐ also said forced childbirth is "the single biggest cause of global warming."

In a keynote address at a fundraiser for Planned Parenthood in Memphis, Tennessee, Steinem discussed what she viewed as the connections between feminism and anti-racism, and global warming and abortion.

"Why is it that the same people who are against birth control and abortion are also against sex between two women or two men?" Steinem asked her audience, reported the Memphis Flyer. She continued that those people "are against any sex that cannot end in reproduction."

"Listen, what causes climate deprivation is population," the radical feminist told Refinery29 the following year. "If we had not been systematically forcing women to have children they don't want or can't care for over the 500 years of patriarchy,


Five hundred?? Is she off by an order of magnitude or is she just stupid?

we wouldn't have the climate problems that we have. That's the fundamental cause of climate change."

In December 2016 ‐ following the election of Donald Trump ‐ Steinem also said she would send the portion of her income tax that would have gone to funding Planned Parenthood directly to the abortion business if the Trump administration stripped its taxpayer funds.

"Come and get me," she said, reported Reuters. "They come and collect eventually, but it costs them way more to go through the process."

The trailer of Reversing Roe also features a clip of former Texas state Sen. Wendy Davis, a Democrat who was also an unsuccessful gubernatorial candidate. In 2013, Davis became a media rock star when she donned a pair of pink sneakers and a urinary catheter as she filibustered a Texas bill that would ban abortions past 20 weeks of pregnancy.

Ultimately, the Texas bill was signed into law, but when Davis ‐ who became known by her critics as "Abortion Barbie" ‐ ran for governor, she flip-flopped on key issues she touted earlier, including abortion.

In its 1973 decision in Roe v. Wade, the U.S. Supreme Court invented a right to abortion ‐ though none ever existed in the Constitution.
Posted by: Besoeker || 09/09/2018 00:00 || Comments || Link || E-Mail|| [403 views] Top|| File under:
-Short Attention Span Theater-
US Open 2018: Serena Williams accuses umpire of sexism after meltdown in final
[BBC] Serena Williams said she was not cheating in the US Open final and accused the umpire of sexism in docking her a game.

Naomi Osaka's 6-2 6-4 victory was overshadowed by Williams' extraordinary outbursts in the second set. She received a code violation for coaching, a penalty point for racquet abuse and a game penalty for calling the umpire a "liar" and a "thief".

Afterwards the American said it was "sexist" to have been penalised a game. "He's never taken a game from a man because they said 'thief'," the 36-year-old added. "But I've seen other men call other umpires several things. "I'm here fighting for women's rights and for women's equality and for all kinds of stuff."

The issues began when Williams' coach Patrick Mouratoglou made a hand gesture towards her early in the second set.
Williams denied she received coaching saying she would "never cheat to win and would rather lose" and demanded an apology from the umpire Carlos Ramos.

Mouratoglou, however, later admitted coaching.

Three games later Osaka was awarded a point when Williams was given another code violation for smashing her racquet.
Williams was furious, walking up to Ramos, shouting and pointing at him as the crowd started booing in support of the former world number one in a toxic atmosphere.

At the next change of ends Williams continued to rant, saying to Ramos: "you are a liar", "say you are sorry," and calling him a "thief" for awarding a point to Osaka.

"For me, it blows my mind," the 23-time Grand Slam champion said. "But I'm going to continue to fight for women and to fight for us to have equal.

"I just feel like the fact that I have to go through this is just an example for the next person that has emotions, and that want to express themselves, and want to be a strong woman.

"They're going to be allowed to do that because of today. Maybe it didn't work out for me, but it's going to work out for the next person."



In other (more enlightened) tennis star news.
Posted by: Besoeker || 09/09/2018 00:00 || Comments || Link || E-Mail|| [553 views] Top|| File under:
Woman blows off fingers after mistaking stick of dynamite for candle
[ABC] A woman in Connecticut blew her fingers off after mistaking a stick of dynamite for a candle, ABC New York station WABC reported.

The woman's home -- on Lindley Street in Bridgeport, Connecticut ‐ had lost power after a thunderstorm Thursday night, and the family came back from a trip to Home Depot empty-handed, since the store was closed, WABC reported, citing the Bridgeport Fire Marshal's Office.

The family then remembered that there was a box of what they believed to be candles in the basement that had been left by the previous resident, fire officials said.

The victim lit a quarter-stick of dynamite and suffered serious injuries to her face and loss multiple fingers in her hands.

The woman, in her 30s and the mother of two children, was transported to a local hospital after the accident.
Posted by: Besoeker || 09/09/2018 00:00 || Comments || Link || E-Mail|| [264 views] Top|| File under:
Afghanistan
Gen. Roshandil appointed as new security chief of Kabul
[KhaamaPress] The former commander of the Special Forces Unit of the Afghan National Police Gen. Syed Mohammad Roshandil has been appointed as the new security chief of Kabul.

The Ministry of Interior (MoI) in a statement confirmed the appointment of Gen. Roshandil as the new security chief of the capital.

Gen. Roshandil has also served as the Chief of Staff of the Senior Deputy Interior Minister's Office for Security.
Posted by: trailing wife || 09/09/2018 00:00 || Comments || Link || E-Mail|| [109 views] Top|| File under:
Taliban militants blown up by own explosives in Laghman province
[KhaamaPress] At least three Talibs were blown up by own explosives in eastern Laghman

...It has a population of about 445,600, which is multi-ethnic and mostly a rural society. During the invasions of Alexander the Great, the area was known as Lampaka, wich is apparently Olde Macedonian for Laghman.The city of Mihtarlam serves as the bucolic capital of the province. The population is half Pashtun, the remainder Tadjik and Pashai. It had a repution for great wealth until it was conquered in the tenth century by Abu Mansur Sabuktigin.
He conquered it and set fire to the places in its vicinity which were inhabited by infidels, and demolishing the idol-temples, he established Islam in them, He marched and captured other cities and killed the polluted wretches, destroying the idolatrous and gratifying the Musulmans. After wounding and killing beyond all measure, his hands and those of his friends became cold in counting the value of the plundered property.
After that it was mostly notable for the production of dirt, rocks, and holy men.
province of Afghanistan, the Afghan Military said.

According to 201st Silab Corps of the Afghan Military in the East, three Talibs were killed while planting an improvised

bomb

in Gardi Salaw area of Alisheng district.

The source further added that the

murderous Moslems

were killed after the improvised

bomb

went off prematurely.

Taliban
...Arabic for students...
and other

murderous Moslems

often use IED as the weapon of their choice to target the security forces and government but in majority of such attacks ordinary civilians are targeted, besides such attacks often claims the lives of the

murderous Moslems

as well.

The UN Assistance Mission in Afghanistan (UNAMA) in its latest report stated that 1,692

non-combatants were killed

in the first six months of 2018.

According to UNAMA, the use of improvised

bomb

s (IEDs) in attacks by Anti-Government Elements remained the leading cause of civilian casualties.

"The combined use of suicide and non-suicide IEDs caused nearly half of all civilian casualties. Continuing trends first documented last year by UNAMA, the majority of IED casualties were caused by suicide and complex attacks, which again were responsible for record high civilian casualties, resulting in 1,413 civilian casualties (427 deaths and 986 injured), a 22 per cent increase," UNAMA said.
Posted by: trailing wife || 09/09/2018 00:00 || Comments || Link || E-Mail|| [247 views] Top|| File under: Taliban
Caribbean-Latin America
US Recalls Envoys from Latin American Countries for Cutting Taiwan Ties
[AnNahar] The United States on Friday recalled its envoys to three Latin American countries that recently switched diplomatic ties from Taiwan to China, saying it would hold consultations with the diplomats.

The move comes after Washington accused Beijing last month of destabilizing cross-Strait relations and engaging in a campaign of "political interference" by poaching Taiwan's allies in the western hemisphere.

"The Department of State has called back the US Ambassador to the Dominican Republic Robin Bernstein, the US Ambassador to El Salvador Jean Manes and the US Charge d'Affaires in Panama Roxanne Cabral," a statement said Friday.

"Our three chiefs of mission will meet with US government leaders to discuss ways in which the United States can support strong, independent, democratic institutions and economies throughout Central America and the Caribbean," it added.

Taiwan and China have been engaged for years in a diplomatic tug-of-war in developing countries, with economic support and other aid often used as bargaining chips for diplomatic recognition.

Beijing sees self-ruling, democratic Taiwan as part of its territory to be brought back into the fold and has not ruled out using force to do so.

Relations between Taipei and Beijing have worsened since Tsai Ing-wen came to power in 2016 as her government refuses to acknowledge that Taiwan is part of "one China."

El Salvador, which switched its ties in August, became the fifth diplomatic loss under Tsai's presidency and the third this year.

But while most countries have established formal relations with Beijing rather than rival Taipei in recent decades, Taiwan still has unofficial relationships with powerful countries.

Its most important unofficial ally is the US, which remains Taiwan's leading arms supplier, despite switching diplomatic recognition to Beijing in 1979.

Ties have warmed between the US and Taiwan in recent months, incensing Beijing.

Some analysts saw the poaching of El Salvador as an indirect slap in the face to President Donald Trump


...New York real estate developer, described by Dems as illiterate, racist, misogynistic, and what ever other unpleasant descriptions they can think of, elected by the rest of us as 45th President of the United States...


's administration and a warning against further friendly overtures.
Posted by: trailing wife || 09/09/2018 00:00 || Comments || Link || E-Mail|| [160 views] Top|| File under: Commies
Iraq
Seven Islamic State members killed, four others arrested in operation in Salahuddin
Salahuddin (IraqiNews.com) Seven Islamic State
...formerly ISIS or ISIL, depending on your preference. Before that al-Qaeda in Iraq, as shaped by Abu Musab Zarqawi. They're very devout, committing every atrocity they can find in the Koran and inventing a few more. They fling Allah around with every other sentence, but to hear the pols talk they're not really Moslems....
members were killed, while four others

were maimed

in Salahuddin, a security source from the province said on Friday.

"Troops of the Counter-Terrorism Service set up an ambush for the

gunnies

north of Telool al-Baj region in Shirqat town, at noon. They managed to kill seven

gunnies

and arrest four others, as they were on vehicles intending to pass through the desert of Shirqat from al-Ramdaniyat village, west of the town," the source told al-Quds al-Arabi news website.
Posted by: trailing wife || 09/09/2018 00:00 || Comments || Link || E-Mail|| [150 views] Top|| File under: Islamic State
Five people injured in two bomb explosions, north of Baghdad
Baghdad (IraqiNews.com) Five civilians

were maimed

in two bomb

kaboom

s, north of Baghdad, a security source was quoted saying on Friday.

Speaking to AlSumaria News, the source said "a bomb placed by unidentified people near a playground in Sabaa al-Bor region, north of Baghdad, left three civilians injured."

Earlier today, a police source said two civilians were

maimed

in a

kaboom

, north of the capital.

"A bomb, placed near stores in al-Taji district, north of Baghdad, went off, today, leaving two people injured," the source said.

The injured, according to the sources, were taken to hospitals for treatment.
Posted by: trailing wife || 09/09/2018 00:00 || Comments || Link || E-Mail|| [146 views] Top|| File under:
Twenty Islamic State members killed in operation, west of Anbar
Anbar (IraqiNews.com) Twenty Islamic State
...formerly ISIS or ISIL, depending on your preference. Before that al-Qaeda in Iraq, as shaped by Abu Musab Zarqawi. They're very devout, committing every atrocity they can find in the Koran and inventing a few more. They fling Allah around with every other sentence, but to hear the pols talk they're not really Moslems....
members were killed in an operation, that targeted three secret tunnels used by the group, west of Anbar, a leader with the mobilization forces said on Friday.

Speaking to Almaalomah website, Qutri al-Obeidi, from the mobilization troops in Anbar, said "security troops carried out an operation in al-Hussainiyat region in Hit town, west of Anbar. Three secret tunnels used by the

bad boy

group were destroyed."

The operation, according to Obeidi, "left twenty

bad boy

s, including foreigners, killed."

Posted by: trailing wife || 09/09/2018 00:00 || Comments || Link || E-Mail|| [157 views] Top|| File under: Islamic State
Israel-Palestine-Jordan
Gazans carrying knife, ax caught trying to enter Israel
[IsraelTimes] A group of Paleostinians carrying a knife and an ax were locked away
Yez got nuttin' on me, coppers! Nuttin'!
Saturday while trying to infiltrate into Israel from the

Gazoo

Strip, the Israel Defense Forces said.

The four Paleostinians were spotted by security forces as they attempted to breach the security fence along the border in northern

Gazoo

.

"Our troops rushed to the location and arrested the suspects, who were transferred to the security forces for questioning," the army said.

The IDF did not indicate whether the Paleostinians were affiliated with any

Gazoo

-based terror group.

Separately, the

Hamas, a contraction of the Arabic words for "frothing at the mouth",

-run health ministry in

Gazoo

on Saturday announced that a 16-year-old Paleostinian died from wounds sustained by IDF gunfire during

festivities

with Israeli troops the day before.

Paleostinian media outlets on Saturday released a video clip which they said showed the incident. (Warning: Graphic content.)

The ministry said Friday that a 17-year-old was also killed and that nearly 400 were

maimed

in the violent protests.

Posted by: trailing wife || 09/09/2018 00:00 || Comments || Link || E-Mail|| [150 views] Top|| File under: Hamas
Africa Subsaharan
Many feared dead after Islamist attack in northeast Nigeria: Witnesses
[AlAhram] Many people are feared dead after an Islamist

murderous Moslem

attack on a northeast Nigeria


... a particularly crimson stretch of Islam's bloody border...


n town, two residents and a vigilante said on Saturday.

The

Lions of Islam

struck Gudumbali in the Guzamala region of Borno state at around 4 p.m. on Friday wearing military uniforms and firing upon Nigerian soldiers and residents, the witnesses said.

The Nigeria troops and thousands of residents have fled, they said.
Posted by: trailing wife || 09/09/2018 00:00 || Comments || Link || E-Mail|| [147 views] Top|| File under: Boko Haram (ISIS)
Africa North
US to release $1.2 billion in military aid to Egypt
[AlAhram] US Secretary of State Mike Pompeo has authorized the release of $1.2 billion in U.S. military assistance to Egypt.

On Friday, the State Department said it is notifying Congress that Pompeo has signed national security waivers allowing the money known as foreign military financing, or FMF, to be spent.

Congress has 15 days to weigh in on the waivers, which were signed on 21 August.

The money includes $1 billion for the current 2018 budget year and $195 million appropriated for 2017 that would have had to have been returned to the Treasury had it not been spent by 30 September September.


Sisi discusses boosting Egypt-US military cooperation with the head of US Central Command

[AlAhram] President Abdel-Fattah El-Sisi discussed on Saturday with the Head of the US Central Command Joseph Votel means to boost military cooperation between Egypt and the US, said a statement by the spokesperson of the presidency.

The meeting was attended by Egypt's Minister of Defence General Mohammed Zaki and the US Charge d'Affaires Thomas Goldberger.

The Egyptian President stressed the importance of the growing strategic relations between Egypt and the United States, particularly in the area of military cooperation, the statement read.

El-Sisi also welcomed the launch of the joint training exercises between the two countries, "Bright Star 2018", which are taking place from 8 to 20 September.

The president also praised the recent exchange of experiences in the field of combating terrorism between the two countries.

In this context, El-Sisi discussed with Votel ongoing developments in counter-terrorism efforts on all strategic fronts.

The presidency

front man

added that Votel praised the strength of the military relations between the two countries, stressing his country's keenness to continue to develop and strengthen partnership relations with Egypt in all fields.

Votel also pointed out that "Bright Star 2018" highlights the depth of the military cooperation between the two countries, especially in light of the current conditions in the region, which require concerted efforts to address the challenges that threaten the security and stability of the region and the world.

He also praised Egypt's efforts in combating terrorism and Egypt's role in strengthening regional security and stability.

El-Sisi and Votel also discussed the latest regional developments in light of the crises in a number of countries in the area, the presidency statement added.
Posted by: trailing wife || 09/09/2018 00:00 || Comments || Link || E-Mail|| [152 views] Top|| File under:
Southeast Asia
Facebook removes Burmese translation feature after anti-Rohingya posts
[ARABNEWS] Facebook has removed a feature that allowed users to translate Burmese posts and comments after a

Rooters

report showed the tool was producing bizarre results.
Translating languages that use a lot of allusion is difficult to impossible if you don't know the culture behind the language.
A hundred or two years from now "Have fun storming the castle, boys!" will be less comprehensible than



"See the chariot at hand here of Love,
Wherein my lady rideth!
Each that draws is a swan or a dove,
And well the car Love guideth."


A

Rooters

investigation published on August 15 documented how Facebook was failing in its efforts to combat vitriolic Burmese language posts about Myanmar's Rohingya

Moslem

s. Some 700,000 Rohingya have fled Myanmar over the past year amid a military crackdown and ethnic violence. In late August, United Nations


...a lucrative dumping ground for the relatives of dictators and party hacks...




Sherlocks

said Facebook had been "a useful instrument for those seeking to spread hate" against the

Moslem

minority group.

The

Rooters

article also showed that the translation feature was flawed. It cited an anti-Rohingya post that said in Burmese, "Kill all the kalars that you see in Myanmar; none of them should be left alive." Kalar is a pejorative for the Rohingya. Facebook had translated the post into English as "I shouldn't have a rainbow in Myanmar."

A spokeswoman for Facebook said the Burmese translation feature was "switched off" on August 28. She said the

Rooters

article and feedback from users "prompted us to do this."

"We are working on ways to improve the quality of the translations and until then, we have switched off this feature in Myanmar," the spokeswoman wrote in an email.


The bad part about censorship is that it doesn't give the lunatic fringe any rope to hang itself. So you end up with it whining and pointing to its boo-boos instead of being laughed at or derided.
Posted by: Fred || 09/09/2018 00:00 || Comments || Link || E-Mail|| [168 views] Top|| File under: Arakan Rohingya Salvation Army
-Signs, Portents, and the Weather-
Do NOT call the defenders of the Alamo HEROIC says Texas school board
To the People of Texas & All Americans in the World:

Fellow citizens & compatriots—I am besieged, by a thousand or more of the Mexicans under Santa Anna—I have sustained a continual Bombardment & cannonade for 24 hours & have not lost a man. The enemy has demanded a surrender at discretion, otherwise, the garrison are to be put to the sword, if the fort is taken—I have answered the demand with a cannon shot, & our flag still waves proudly from the walls. I shall never surrender or retreat. Then, I call on you in the name of Liberty, of patriotism & everything dear to the American character, to come to our aid, with all dispatch—The enemy is receiving reinforcements daily & will no doubt increase to three or four thousand in four or five days. If this call is neglected, I am determined to sustain myself as long as possible & die like a soldier who never forgets what is due to his own honor & that of his country—Victory or Death.

William Barret Travis
[Daily Mail, Where America Gets Its News] The Texas State Board of Education's advisory panel suggested 'heroic' be taken out of descriptions of the Alamo for seventh grade classes


Little men try to tear big men down. Midgets try to tear giants down.



The curriculum currently states that the 'siege of the Alamo and all of the heroic defenders who gave their lives there'


The text they're bitching about is to the right. Form your own opinion about whether it's heroic.



'Heroic' is seen as a 'value-charged word' for the complicated history of the Revolution and its connections to slavery and the autocratic Mexican regime


If Santa Ana wasn't an autocrat, what was he? And for extra credit, have the school board members count the number of references to slavery in the Travis Letter.



'Stop political correctness in our schools,' Governor Greg Abbott, a Republican, said on Thursday


If you want to be "Fair and Balanced," you might want to chant "Viva Juan Seguin! Viva Juana Navarro! Viva Salvador Flores!" The defenders weren't all Anglos. Those fighting for the Republic of Texas weren't all Anglos.



George P. Bush, state land commissioner, also voiced disdain for a plan to allow students to not have to write a separate assignment about 'the Travis Letter'


"I shall never surrender or retreat." It kinda went into the marrow of the state. Now the insects are trying to get rid of it.
Posted by: Fred || 09/09/2018 00:00 || Comments || Link || E-Mail|| [392 views] Top|| File under: Tin Hat Dictators, Presidents for Life,
Iraq
Iraq parliament holds emergency talks as Basra burns, new security commander in town, temporary curfew lifted
[ARABNEWS] Iraqi

politician

s met Saturday in emergency session Saturday to discuss the crisis in public services in main southern city Basra after 12 protesters were killed, the Iranian consulate torched and the airport hit by rockets.

Prime Minister Haider al-Abadi described the unrest as "political sabotage" as he joined the session with several ministers.

Basra has been rocked by protests since Tuesday, with demonstrators setting ablaze government buildings, the Iranian consulate and the offices of pro-Tehran militias and political parties.

The anger flared after the hospitalization of 30,000 people who had drunk polluted water, in an oil-rich region where residents have for weeks complained of water and electricity shortages, corruption among officials and unemployment.

At least 12 demonstrators have been killed and 50

maimed

in

festivities

with security forces, according to the interior ministry.

Iraqi officials announced Saturday a citywide curfew for Basra starting at 4pm local time, a military statement said.

7 killed, 50 injured during Basra protests Friday: Health Ministry

Baghdad (IraqiNews.com) – Seven people were killed and 50 others injured during Basra protests on Friday, the Iraqi Health Ministry announced.

In statements to Alsumaria News TV channel on Saturday, Seif al-Badr, the ministry's spokesman, said that "the injured included 48 civilians and two security men."

Earlier in the day, Iraqi Prime Minister Haider al-Abadi warned that unrest in the southern province of Basra could turn into an armed conflict.

"We have to separate the political aspect from the security and service one, otherwise, the disagreement will develop into an armed conflict," Abadi told an exceptional parliament session on Saturday.

Also, a security source noted that a security campaign will be launched soon in the governorate to arrest rioters involved in burning of building and state institutions.

Iraq replaces Basra security commander, airport under fire: official

Basra (IraqiNews.com) A security commander for southern Iraq's Basra province has been replaced as violence rages amid popular protests decrying poor services.

Iraqi website Al-Mirbad quoted Yahia Rasoul, spokesperson of the Iraq Security Media Center saying in a statement that Lit. Gen. Gamil al-Shamri was replaced by Rasheed Feleih as commander of Basra Operations.

Rasoul said in his statement that the replacement came after protests left severe damage to several facilities in the province.

Protests have recently caused the province's government office and the Iranian consulate to catch fire.

Meanwhile, Rasoul revealed that four mortar missiles were fired on Basra Airport, but pointed that all of them fell near the airport's outer fence.

Rasoul assured that aviation at the airport was not affected by the incident.

Health authorities were quoted saying that violence since yesterday have left three more protesters dead. Authorities earlier counted at least seven fatalities.

Iraq lifts citywide curfew in protest-hit Basra

Basra (IraqiNews.com) – Iraqi authorities lifted on Saturday night a curfew in Iraq's southern oil hub Basra seven hours after it was enforced there to quell escalating protests, an Iraqi security source told Sputnik.

The source, who spoke on condition of anonymity, said that "the curfew was lifted at 11 pm (local time) after it came into effect at 4 pm."

According to the source, "the decision to lift the curfew in Basra was taken following the heavy deployment of security forces in the governorate and improvement of the security situation there."
Posted by: Fred || 09/09/2018 00:00 || Comments || Link || E-Mail|| [226 views] Top|| File under: Govt of Iraq
-Signs, Portents, and the Weather-
Third strong earthquake shakes Lombok as death toll tops 300
[ARABNEWS] The Indonesian island of Lombok was shaken by a third big earthquake in little more than a week Thursday as the official

corpse count

from the most powerful of the quakes topped 300.

The strong aftershock, measured at magnitude 5.9 by the US Geological Survey, caused panic, damage to buildings, landslides and injuries. It was centered in the northwest of the island and didn't have the potential to cause a tsunami, Indonesia's geological agency said.

Videos showed rubble strewn across streets and clouds of dust enveloping buildings. In northern Lombok, some people leaped from their vehicles on a traffic-jammed road while an elderly woman standing in the back of a pickup truck wailed "God is Great." An

News Agency that Dare Not be Named

news hound

in the

bustling provincial capital

, Mataram, saw people injured by the quake and a hospital moving patients outside.

The aftershock caused more "trauma," said national disaster agency

front man

Sutopo Purwo Nugroho.

Wiranto, Indonesia's top security minister, told

news hound

s the

corpse count

from Sunday's magnitude 7.0 quake had risen to 319. The announcement came after an inter-agency meeting was called to resolve wildly different figures from various government offices.
Posted by: Fred || 09/09/2018 00:00 || Comments || Link || E-Mail|| [210 views] Top|| File under:
-Short Attention Span Theater-
Boris Johnson and wife announce divorce
[ARABNEWS] Former British Foreign Secretary Boris Johnson and his wife have announced that they are divorcing.

Johnson and Marina Wheeler said in a joint statement Friday that they separated "several months ago" after 25 years of marriage and have now decided to divorce.

The couple said divorce proceedings are now underway.

"As friends we will continue to support our four children in the years ahead. We will not be commenting further," the statement said.
Posted by: Fred || 09/09/2018 00:00 || Comments || Link || E-Mail|| [143 views] Top|| File under:
Africa North
Egypt sentences 75 to death, hundreds to jail over 2013 sit-in
[ARABNEWS] An Egyptian court on Saturday issued death sentences for 75 people and locked away
Keep yer hands where we can see 'em, if yez please!
more than 600 others over a 2013 sit-in which ended with the killing of hundreds of protesters by security forces.

The sentencing concluded the mass trial of some 700 people accused of offenses including murder and inciting violence during the pro-

Moslem Brüderbund

protest at Rabaa Adawiya square in Cairo.

The government says many protesters were armed and that eight members of the security forces were killed. It initially said more than 40 police had died.

Rights groups say more than 800 protesters died in the single most deadly incident during the unrest that followed Egypt's 2011 popular uprising. Amnesia Amnesty International condemned Saturday's decision, calling the trial "disgraceful."

In Saturday's hearing at the vast Tora prison complex south of Cairo, a criminal court sentenced to death by hanging several prominent figures including senior Brotherhood leaders Essam al-Erian and Mohammed Beltagi and preacher Safwat Higazi.



Moslem Brüderbund

spiritual leader Mohammed Badie and dozens more were given life sentences, judicial sources said. Others received jail sentences ranging from five to 15 years.

Cases were dropped against five people who had died while in prison, judicial sources said, without giving further details.

Following weeks of protests in 2013 against the ouster of Islamist President Mohammed Mursi by the military, security forces violently broke up the demonstrators at Rabaa square.
Posted by: Fred || 09/09/2018 00:00 || Comments || Link || E-Mail|| [173 views] Top|| File under: Muslim Brotherhood
Arabia
Yemen govt accuses Houthis of 'sabotage' for not showing up in peace talks
[ARABNEWS] Yemen's foreign minister accused the Houthi
...a Zaidi Shia insurgent group operating in Yemen. They have also been referred to as the Believing Youth. Hussein Badreddin al-Houthi is said to be the spiritual leader of the group and most of the military leaders are his relatives. The Yemeni government has accused the Houthis of having ties to the Iranian government, which wouldn't suprise most of us. The group has managed to gain control over all of Saada Governorate and parts of Amran, Al Jawf and Hajjah Governorates. Its slogan is God is Great, Death to America™, Death to Israel, a curse on the Jews ...
militia on Saturday of "trying to sabotage the negotiations" that ended without their attendance in Geneva and said that the UN envoy had not been firm enough with them.

"We want the UN to be firmer in bringing the other party to the negotiations", Yemeni Foreign Minister Khaled al-Yamani told a

presser

before leaving the Swiss city after three days of talks with UN envoy Stephen Griffiths on confidence-building measures including prisoner releases.

Al-Yamani, who led the government delegation, also accused the Houthis of being "totally irresponsible".

"If they were sincere in reaching peace, they should have come, even if we were meeting in separate rooms," he said.

Anwar Gargash, Minister of State for Foreign Affairs for the United Arab Emirates, a key member of the Saudi-led coalition of Sunni Arab states, tweeted: "Despite the serious setback in Geneva the way forward is still a political solution. What is perhaps clearer now to the international community is the unwillingness of the Houthis to engage in good faith with such a process."

Despite the Houthis failure to show up, Griffiths said thatdid not signify the

grinding of the peace processor

was deadlocked
Posted by: Fred || 09/09/2018 00:00 || Comments || Link || E-Mail|| [114 views] Top|| File under: Houthis
Home Front: Politix
The Trump conundrum
The official view from Egypt.

[AlAhram] The policies of US President Donald Trump are not as confused or inconsistent as they are sometimes made out to be, but have an internal logic of their own.

Not a day goes by without an incident sparking new questions about US President Donald Trump


...New York real estate developer, described by Dems as illiterate, racist, misogynistic, and what ever other unpleasant descriptions they can think of, elected by the rest of us as 45th President of the United States...


, many of them urgent ones involving critical and far-reaching issues concerning not just the US but the entire world.
Continued on Page 49
Posted by: trailing wife || 09/09/2018 00:00 || Comments || Link || E-Mail|| [291 views] Top|| File under:
Israel-Palestine-Jordan
Another kick in the teeth for Palestinian justice
[ARABNEWS] When the ax finally fell on US aid to the United Nations


...where theory meets practice and practice loses...


Relief and Works Agency, it was anything but a shock. It was entirely in line with the mysterious ways in which the current US administration works.

Its promise of a "Deal of the Century" to bring peace between the Israelis and the Paleostinians, for example, now looks more like a bargain basement of recycled ideas, ranging from economic reconstruction of

Gazoo

to a confederation between Paleostine and Jordan. Core issues such as East Jerusalem as the capital of Paleostine, or what the future holds for the rights of Paleostinian refugees, are addressed in a manner that mainly leaves scorched earth at the suggestion of even convening around a negotiating table. One wonders whether Washington's proposals are the result of utter miscomprehension of the situation, or a deliberate attempt to sabotage whatever remains of the chance to reach a peace agreement based on the two-state solution.

First there was the unilateral recognition by the Trump administration of Jerusalem as the capital of Israel and the move of the US embassy there, then last week came the announcement that US funding of UNWRA was to be entirely withdrawn. Unless other countries plug the gap and cover the shortfall, which amounts to about a quarter of UNWRA's $1.2 billion budget, the services it provides to 5.4 million Paleostinian refugees are under real and severe threat.
Posted by: Fred || 09/09/2018 00:00 || Comments || Link || E-Mail|| [330 views] Top|| File under: PLO
Afghanistan
Taliban's military commission chief for Badakhshan killed with his comrades
[KhaamaPress] The military commission chief of the Taliban


...the Pashtun equivalent of men...


group for northeastern Badakhshan province has been killed with his lovers comrades during the military operations.

The 209th Shaheen Corps of the Afghan Military in the North in a statement said Mawlavi Hamidullah was killed with his six comrades in Orgu district.

The statement further added that three bandidos

holy warriors

were also

maimed

during the same operations which are being conducted to suppress the bandidos

holy warriors

in this province.

According to 209th Shaheen Corps, the bandidos

holy warriors

were killed or

maimed

as part of the ongoing Khanjar-14 operations.

The anti-government armed bandidos

holy warriors

including the Taliban group have not commented regarding the report so far.

Badakhshan was among the relatively calm provinces in the Northeastern parts of the country but the security situation of the province

has tanked

during the recent years as the anti-government armed bandidos

holy warriors

have been attempting to expand their activities in this province and other key provinces in the Northeastern regions.
Posted by: trailing wife || 09/09/2018 00:00 || Comments || Link || E-Mail|| [182 views] Top|| File under: Taliban
Terror Networks
How The FBI Partners With Israel To Fight Social Media Terror
[Jpost] In an exclusive interview with the Jerusalem Post, an FBI counter-terror official said that social media has reached a new level of influence as a tool for terrorists.

"Terrorism is now moving at the speed of social media," warned top FBI counter-terrorism official Michael McPherson during a speech leading into an exclusive interview with The Jerusalem Post last week.

McPherson spoke to the Post after his speech at the International Institute for Counter Terrorism IDC Herzliya's 18th annual world summit.
Continued on Page 49
Posted by: trailing wife || 09/09/2018 00:00 || Comments || Link || E-Mail|| [182 views] Top|| File under:
Syria-Lebanon-Iran
US military drawing up options should Syria use chemical weapons
[ARABNEWS] America's top general on Saturday said he was involved in "routine dialogue" with the White House about military options should Syria ignore US warnings against using chemical weapons in an expected assault on the enclave of Idlib.

Marine General Joseph Dunford, chairman of the Joint Chiefs of Staff, said no decision had been made by the United States to employ military force in response to a future chemical attack in Syria.

"But we are in a dialogue, a routine dialogue, with the president to make sure he knows where we are with regard to planning in the event that chemical weapons are used," he told a small group of

news hound

s during a trip to India.

Dunford later added: "He expects us to have military options and we have provided updates to him on the development of those military options."

Syrian
Hereditary President-for-Life Bashir Pencilneck al-Assad


Oppressor of the Syrians and the Lebs...


has massed his army and allied forces on the front lines in the northwest, and Russian planes have joined his bombardment of rebels there, in a prelude to a widely expected assault despite objections from The Sick Man of Europe Turkey


...the decaying remnant of the Ottoman Empire....


This week, a top US envoy said there was "lots of evidence" that chemical weapons were being prepared by Syrian government forces in Idlib.

The White House has warned that the United States and its allies would respond "swiftly and vigorously" if government forces used chemical weapons in Idlib. President Donald Trump


...New York real estate developer, described by Dems as illiterate, racist, misogynistic, and what ever other unpleasant descriptions they can think of, elected by the rest of us as 45th President of the United States...


has twice bombed Syria over its alleged use of chemical weapons, in April 2017 and April 2018.
Posted by: Fred || 09/09/2018 00:00 || Comments || Link || E-Mail|| [232 views] Top|| File under: Govt of Syria
-Lurid Crime Tales-
DNC: Papadopoulos's UK contact may be dead
[THEHILL] The Democratic National Committee (DNC) on Friday raised the prospect that the London-based professor who told former Trump campaign adviser George Papadopoulos that Russia had "dirt" on
Perennial Presidential Campaigner Hillary Crooked Hillary Clinton
... former first lady, former secretary of state, former presidential candidate, Conqueror of Benghazi, Heroine of Tuzla, formerly described by her supporters as the smartest woman in the world, usually described by the rest of us as The Thing That Wouldn't Go Away...
may be dead.

DNC lawyers wrote in court filings Friday that Joseph Mifsud, who spoke to Papadopoulos during the 2016 presidential election, "is missing and may be deceased," Bloomberg News reported. The lawyers did not elaborate.

The DNC stood by its claim in a statement to The Hill on Friday. The committee indicated that an investigator had been used to find Mifsud, who has been missing for months, and was told the Maltese professor may be dead.

"The DNC's counsel has attempted to serve Mifsud for months and has been unable to locate or contact him. In addition, public reports have said he has disappeared and hasn't been seen for months," DNC spokeswoman Adrienne Watson said.
Posted by: Fred || 09/09/2018 00:00 || Comments || Link || E-Mail|| [277 views] Top|| File under:
Syria-Lebanon-Iran
Iran lets money exchange houses import foreign bills as rial sinks
[UK.REUTERS] Iran gave permission to money exchange offices on Saturday to start importing foreign currency banknotes, state media reported, in an apparent attempt to stop the rial from plunging to a new low against the dollar.

Iran's currency has lost about two-thirds of its value this year, hitting a record low earlier this week of 150,000 rial to the U.S. dollar. It recovered to trade at 130,000 per dollar on Saturday in unofficial trade, according to the Bonbast.com currency market website.

The rial has been hit by a weak economy, financial difficulties at local banks and strong demand for safe-haven dollars among Iranians.

Many Iranians fear Washington's pulling out of a 2015 nuclear deal and renewed U.S. sanctions will cut into Iran's exports of oil and other goods, which would likely put further pressure on the rial.

A set of U.S. sanctions targeting Iran's oil industry is due to take effect in November.


Posted by: Fred || 09/09/2018 00:00 || Comments || Link || E-Mail|| [173 views] Top|| File under: Govt of Iran
Iraq
Basra airport targeted by rocket fire as violent protests grip Iraq
[ARABNEWS] Basra airport was targeted by rocket fire on Saturday after a night of protests over perceived misrule by Iraq's political elite during which demonstrators torched the Iranian consulate and briefly took oilfield workers hostage.


Welcome to Tripoli...




That's be the third one, right?




Oh my goodness, you're right: Tripoli, Lebanon, and now Iraq.

Iraqi security sources said three Katyusha rockets fired by unknown assailants had hit the perimeter of the airport, although no damage or casualties had been reported. The US Consulate is adjacent to Basra's airport.

An official at the Iraqi airport said there was no disruption to operations, and flights were taking off and landing as normal.

The attack came shortly after a citywide curfew was lifted and hours after the reopening of Iraq's main seaport of Umm Qasr where protesters had blocked the port's entrance, forcing a halt to all operations.

Another citywide curfew for Basra will come into effect at 4pm local time, Iraqi officials announced Saturday.


Posted by: Fred || 09/09/2018 00:00 || Comments || Link || E-Mail|| [328 views] Top|| File under: Govt of Iran Proxies
Iraq's top two parliament groups urge PM to resign
[ARABNEWS] The two leading groups in Iraq's parliament on Saturday called on Prime Minister Haider al-Abadi to resign, after

politician

s held an emergency meeting on unrest shaking the country's south.

"We demand the government apologise to the people and resign immediately," said Hassan al-Aqouli,

front man

for the list of populist Shiite

holy man

Moqtada Sadr that won the most seats in a May election.

The announcement dealt a severe blow to Abadi's hopes of holding onto his post through a parliamentary bloc unveiled just days earlier with Sadr, a former militia chief.

Ahmed al-Assadi,

front man

for the second-largest list, the Conquest Alliance, condemned "the government's failure to resolve the crisis in Basra", a southern city where 12 protesters were killed this week in

festivities

with security forces.

The Conquest Alliance was "on the same wavelength" as Sadr's Marching Towards Reform list and they would work together to form a new government, Assadi said.
Posted by: Fred || 09/09/2018 00:00 || Comments || Link || E-Mail|| [180 views] Top|| File under: Govt of Iraq
Syria-Lebanon-Iran
Iran executes Kurdish separatists
[ARABNEWS] Iran executed three alleged Kurdish separatists on Saturday, local media reported, despite criticism by the United Nations


...an idea whose time has gone...


that at least one had been tortured in prison.

Ramin Hossein Panahi, Zaniar Moradi and Loghman Moradi were all executed on Saturday, according to the conservative Fars news agency.

It said Panahi had planned to bomb a rally in Iran's Kurdish province last June.

Zaniar and Loghman Moradi were accused of membership in an unnamed "terrorist separatist group" and of killing four people, including the son of the Friday prayers leader in the Kurdish city of Mariwan.

Panahi was accused of membership in Komala, which has been waging a long-running separatist insurgency in Iranian Kurdistan from bases across the border in Iraq.

He was sentenced to death in April, drawing criticism from UN human rights


When they're defined by the state or an NGO they don't mean much...


experts, who said his execution "would be unconscionable."
Posted by: Fred || 09/09/2018 00:00 || Comments || Link || E-Mail|| [180 views] Top|| File under: Govt of Iran
India-Pakistan
Pakistan can always rely on 'all-weather friend' China
[ARABNEWS] Pakistain's foreign minister has urged his Chinese counterpart to correct the 'imbalance in bilateral trade' by encouraging imports from Pakistain and to strengthen strategic cooperation between the two countries.

Shah
Mehmood Wormtongue Qureshi and Wang Yi were meeting during the Chinese foreign minister's three-day visit to Islamabad.

"I urged the (Chinese) foreign minister that we work together while enhancing our trade cooperation. China will provide subsidies to encourage exports and correct imbalance in bilateral trade," Qureshi said on Saturday. He went to assure his counterpart that China-Pakistain Economic Corridor (CPEC) remains a "top priority" of his government.

Noting that the two sides had discussed terrorism and counter-terrorism measures, Qureshi added: "China has always supported Pakistain's efforts to combat terrorism," making a reference to the East Turkestan Islamic Movement.

"We will maintain close coordination on regional and global issues," he said, "China is our all-weather friend and we can always rely on China's support at various international forums."


But can China rely on Pakistain?


Talking about the multi-billion dollar CPEC, he said that both sides have made substantive progress on the CPEC and added: "I reassure the foreign minister that it is of immense strategic and national importance to Pakistain."

He assured his Chinese counterpart that security of Chinese nationals working on different CPEC projects was a top priority of his government. "Our law enforcement agencies are working hard to create a secure working environment for Chinese nationals in Pakistain," he said.


Posted by: Fred || 09/09/2018 00:00 || Comments || Link || E-Mail|| [148 views] Top|| File under: Govt of Pakistan
Africa Subsaharan
Zimbabwe: Ministerial Team Gets Thumbs Up
[All Africa] President Mnangagwa's new Cabinet is a refreshing start to the Second Republic as it blends young brains with seasoned technocrats with capacity to revive the economy, analysts said yesterday. The Head of State and Government yesterday named a 20-member Cabinet, which saw new faces coming into Government.

Backgrounds of the team show that the new ministers were selected on the basis of competence and merit.


Time will tell.


The new Cabinet has six women.

Political analyst Mr Tafadzwa Mugwadi said the new team had the capacity to take Zim-bob-we to the Promised Land.


Or maybe make it the Breadbasket of Africa again.


"The salient feature of this Cabinet is that it is an intergenerational mix where the majority are young and technocratic brains that have been blended with experienced and competent seniors," he said.

"The decision to rest career Cabinet men and women is a strong signal that a new dispensation is upon us and real, with rejuvenated energy and vibrancy to take the country to another level. The President has assigned everyone according to their area of competence and merit and not on political considerations. The new Cabinet has raised optimism, sustained hope and created enthusiasm for Zim-bob-weans."

Confederation of Zim-bob-we Industries (CZI) president Mr Sifelani Jabangwe said the appointment of chief economist and African Development Bank vice president Professor Mthuli Ncube as Finance and Economic Development Minister was spot on.

"We believe Patrick Chinamasa (former Finance Minister) did good work but to take us to the next level, vision 2030, Prof Ncube is probably the right man," Mr Jabangwe said.

"He has the right international contacts, which will make it easy to engage and he is also a technocrat who will be vital as we craft our way into a new future."

MDC-T vice president Mr Obert Gutu said his party was happy with the new team.

"It brings a new and refreshing set-up," he said.

"If you look at the new Finance Minister, he has always been a brilliant academic, always top of his class. If we look again at Kirsty Coventry, our history making Olympian, she is young, warm and inspiring. If you take even Dr Obadiah Moyo, he managed to turn around the fortunes of Chitungwiza Central Hospital to be among the best managed medical facilities. Let us give these guys a chance. It is a refreshing start to the Second Republic."


Posted by: Fred || 09/09/2018 00:00 || Comments || Link || E-Mail|| [130 views] Top|| File under: Tin Hat Dictators, Presidents for Life, & Kleptocrats
Nigeria: 'Air Force Destroys Boko Haram's Facilities'
[All Africa] The Nigerian Air Force says its air task force against Boko Haram

... not to be confused with Procol Harum, Harum Scarum, possibly to be confused with Helter Skelter. The Nigerian version of al-Qaeda and the Taliban rolled together and flavored with a smigeon of distinctly Subsaharan ignorance and brutality...
has successfully destroyed some facilities and equipment of the terror group at Alafa Yagayaga in Sambisa forest.

According to the Air force, the unit has also destroyed a suspected Boko Haram ammunition depot in Kusuma on the fringes of Lake Chad, Borno.

Ibikunle Daramola, NAF director of public relations and information disclosed this in a statement on Saturday in Abuja.

The air commodore said that the air strikes was in continuation of Operation Thunder Strike 2 which commenced on September 3.

"The air strikes against BHTs at Alafa Yagayaga were targeted at structures within the settlement identified via previous Intelligence Surveillance and Reconnaissance (ISR) missions to be rendezvous (RV) points for the

hard boy

s.

"Consequently, a combination of NAF fighter aircraft and helicopter gunships were detailed to carry out air interdiction on the locations while the NAF ISR aircraft conducted Battle Damage Assessment (BDA).

"The attack platforms acquired the targets and took turns to attack the location, destroying the structures and killing most of the BHTs in the process.

"The few surviving BHTs, seen fleeing the area, were strafed and neutralised by the helicopter gunships," he said.

Mr Daramola said the attack at Kusuma was initiated, following credible intelligence indicating the presence of a Boko Haram logistics/ammunition depot within the settlement.

He explained that at end of the attacks, the force confirmed a direct hit on the ammunition depot which was engulfed in fire.

He said some other adjoining BHT structures were destroyed and the occupying

murderous Moslems

neutralised.


Posted by: Fred || 09/09/2018 00:00 || Comments || Link || E-Mail|| [232 views] Top|| File under: Boko Haram (ISIS)
Syria-Lebanon-Iran
Clashes between Kurds and Syrian army troops leave 18 dead, Syrians prev. blocked Yankee troops
[AlAhram] Clashes erupted on Saturday between U.S.-backed Kurdish fighters and Syrian troops in the centre of the city of Qamishli in northeastern Syria that left at least 18 people killed, Kurdish forces said.

The fighting took place after a Syrian military convoy entered areas in the city which the Kurdish YPG militia's internal security forces said were under their control.

"They entered our areas of control and placed in durance vile
Drop the heater, Studs, or you're hist'try!
civilians and members of the patrol targeted our forces," the internal security forces, known as the Asayish, said in a statement.

Kurdish forces said seven of its fighters and 11 Syrian military were killed in the

festivities

.

Pro-government sources told state media an army patrol was attacked by Kurdish forces while on its way to the airport. It said several troops were killed.

The Kurdish YPG militia, which spearheads the U.S.-backed Syrian Democratic Forces (SDF), controls most of the city and pro-government forces holding the airport and part of its centre.

Fighting in Qamishli, near the Ottoman Turkish border, which erupts occasionally, disturbs a peaceful co-existence where the Syrian state has slowly expanded its influence, residents say.

Syrian President Bashar al Assad has turned a blind eye to YPG control of Kurdish-populated cities since the 2011 uprising in which his army has focused on fighting mainly Sunni rebel factions seeking to topple his rule.

But the government has not ruptured ties with salaries of many state employees in these areas still paid and authorities still getting a share of proceeds from oilfields now under Kurd control.

The SDF has expanded beyond mainly Kurdish parts of the north, where the forces have carved out autonomous cantons since the onset of Syria's conflict.

The region they control spreads across much of northern and eastern Syria, which is rich in farmland, oil and water.

Senior members of the YPG have recently held talks with Syrian officials seeking a political deal which would retain their autonomy in Syria.

Syrian soldiers killed by Kurdish forces previously blocked US troops from entering Qamishli

[AlMasdar] The 13 Syrian soldiers killed by the Kurdish-led Asayish police forces had previously encountered a group of U.S. troops attempting to enter the city of Qamishli, a military source told al-Masdar News this evening.
According to the military source, the Syrian soldiers prevented the U.S. forces from entering Qamishli through the government's checkpoint.

The source added that the Syrian military believes the Asayish forces that attacked them were doing so in retaliation for this previous engagement with the U.S. troops.

The Asayish police forces have not commented on this latest encounter; furthermore, the situation remains tense among the Kurdish-led People's Protection Units (YPG) and Syrian Arab Army (SAA).

Most residents of Qamishli have opted to remain home in order to avoid anymore violence between the government and Kurdish forces.


Posted by: trailing wife || 09/09/2018 00:00 || Comments || Link || E-Mail|| [215 views] Top|| File under: Govt of Syria
-Signs, Portents, and the Weather-
Eilat coral reef defies expectations and regenerates after fish farming damage
[IsraelTimes] The resilience of Red Sea coral fascinates scientists, who try to understand why the marine life fares well in heat and seems immune to the bleaching which plagues other reefs.


Could it possibly be that, like so much else, the answer is more complicated than so loudly claimed?

While coral reefs around the world are getting sicker as a result of global warming, the reef in the southern Israeli port city of Eilat is thriving despite years of damage caused by intensive fish farming in the waters and global warming.

According to a Hadashot TV news report on Friday, the healthy coral marks a victory against the damage caused by humans to underwater marine life.

From 1995-2008, waste from multiple "cages" for fish farming caused massive damage to the Red Sea coral, but after environmental and diving groups petitioned the government and appropriate authorities, the cages were removed and the coral has now bounced back.
Posted by: trailing wife || 09/09/2018 00:00 || Comments || Link || E-Mail|| [369 views] Top|| File under:
Syria-Lebanon-Iran
US says it will stay in Syria until jihadists defeated, demands Iran leave
[IsraellTimes] Washington envoy warns Russian offensive in Idlib would be a 'reckless escalation,' says US response would involve 'all of our tools'.

The announcement "means we're not in a hurry to pull out," the US special representative for Syria, James Jeffrey, told journalists in Washington Thursday, although he added that didn't necessarily mean a long-term American military presence in the country.

President Donald Trump


...New York real estate developer, described by Dems as illiterate, racist, misogynistic, and what ever other unpleasant descriptions they can think of, elected by the rest of us as 45th President of the United States...


has previously expressed a desire to get the US out of Syria. There are roughly 2,000 U.S. troops deployed there, according to the Pentagon.

"We're no longer pulling out by the end of the year, we're going to stay in until we have an enduring defeat of (the Islamic State
...formerly ISIS or ISIL, depending on your preference. Before that al-Qaeda in Iraq, as shaped by Abu Musab Zarqawi. They're very devout, committing every atrocity they can find in the Koran and inventing a few more. They fling Allah around with every other sentence, but to hear the pols talk they're not really Moslems....
group)," Jeffrey said. The other pillar of US policy was the complete withdrawal of all Iranian-commanded forces from Syrian territory, said the veteran diplomat, who was appointed last month.
Posted by: trailing wife || 09/09/2018 00:00 || Comments || Link || E-Mail|| [192 views] Top|| File under: Islamic State
Who's in the News
24
[untagged]
4
Islamic State
3
Govt of Syria
3
Govt of Iran
2
Govt of Iraq
2
Boko Haram (ISIS)
2
Muslim Brotherhood
2
PLO
2
Taliban
2
Tin Hat Dictators, Presidents for Life,
2
Commies
1
Arakan Rohingya Salvation Army
1
Houthis
1
Govt of Iran Proxies
1
Govt of Pakistan
1
Govt of Saudi Arabia
1
Hamas
1
Tin Hat Dictators, Presidents for Life, & Kleptocrats
1
Human Trafficking
Bookmark
E-Mail Me
The Classics
The O Club
Rantburg Store
Comments Spam
The Bloids
The Never-ending Story
Thugburg
RSS Links
Gulf War I
The Way We Were
Bio
Sink Trap
Alzheimer's Association
Day by Day
Counterterrorism
Hair Through the Ages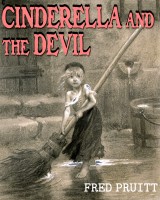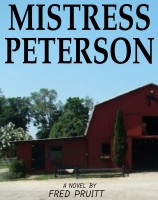 On Sale now!


A multi-volume chronology and reference guide set detailing three years of the Mexican Drug War between 2010 and 2012.

Rantburg.com and borderlandbeat.com correspondent and author Chris Covert presents his first non-fiction work detailing the drug and gang related violence in Mexico.

Chris gives us Mexican press dispatches of drug and gang war violence over three years, presented in a multi volume set intended to chronicle the death, violence and mayhem which has dominated Mexico for six years.
Click here for more information


Meet the Mods
In no particular order...


Steve White
Seafarious
Pappy
lotp
Scooter McGruder
john frum
tu3031
badanov
sherry
ryuge
GolfBravoUSMC
Bright Pebbles
trailing wife
Gloria
Fred
Besoeker
Glenmore
Frank G
3dc
Skidmark
Alaska Paul



Better than the average link...



Rantburg was assembled from recycled algorithms in the United States of America. No trees were destroyed in the production of this weblog. We did hurt some, though. Sorry.
18.207.98.97