Africa North
51 dead, 435 hurt in clashes near pro-Morsi sit-in
CAIRO -- At least 51 people were killed and 435 injured in clashes early Monday near the Republican Guard headquarters in the Egyptian capital, the Ministry of Health said.


By Middle East standards this isn't even a speed bump...

Supporters of deposed President Mohammed Morsi had been holding a mostly peaceful sit-in near the compound.

Reuters cited the Egyptian military as saying "a terrorist group" had tried to storm the building early Monday. A Ministry of Defense official said that 200 people were arrested after protesters attacked the site around 4 a.m. local time (10 p.m. ET on Sunday). Some were armed with guns, Molotov cocktails and knives, according to the official. One officer was killed and six troops wounded, the military said.

However, Morsi's Muslim Brotherhood and its allies accused security forces of attacking protesters. NBC News was not immediately able to reconcile the differing accounts.

At a news conference, Colonel Ahmad Mohammad Ali, a spokesman for the Egyptian military, blamed the protesters, saying they had attacked police who were "securing the area."

"They were on top of buildings...they either fired or threw things down," the spokesman said, adding that there had been 42 soldiers injured, eight of whom were in a critical condition.

"They were firing live ammunition and the military had to defend itself," the spokesman said.

A statement by the Brotherhood-linked Freedom and Justice Party said more than 53 had been killed and 1,000 injured.

"Early on Monday, supporters of the legitimate elected President Mohammed Morsi performing the mostly peaceful dawn prayer outside the Republican Guard headquarters were massacred with heavy gunfire, live bullets, birdshot and tear gas," the party said in a statement on its website.
Posted by: || 07/08/2013 12:31 || Comments || Link || E-Mail|| [861 views] Top|| File under:
India-Pakistan
Taliban 'Pushing Children to Stone Age' - Pakistan School Bombings
More than 700 schools in Khyber Pakhtunkhwa (KP) have been destroyed or damaged by militants during the past four years, putting thousands of children behind in their studies, according to KP Elementary and Secondary Education Department figures.

About 555 of the 750 schools that were damaged in Taliban attacks since 2010 have been rebuilt, according to the KP Elementary and Secondary Education Department. About 200 schools are under renovation or reconstruction now.

Still, the continued attacks in Matani are taking a toll on the psyche of the residents.

"An atmosphere of total fear prevails in the area as many would not even tell us the name of the school's headmaster when we went there to investigate," Matani Chief Investigation Officer Riaz Khan said.

"People in Matani villages don't even step out of their homes at night," he said. "Who would want to be slaughtered [by the Taliban]?"

"A deepening sense of fear and torment prevails with students," Muhammad Iqbal, a teacher, said. "They ... live in a constant depressing situation." Bombings are a routine affair in Matani, and as a result, educational activities have been badly affected, he said.

The militants have shown little regard for civilians and children as they continue their so-called war on education by attacking schools. Educational institutions have accounted for 13 per cent of recorded attacks throughout the war on terror, the Institute for Economics and Peace reported last December in its Global Terrorism Index.

"There is not a single school in the Matani area that has not been attacked," Riaz said, noting that, if a room or two remained after a bombing, militants sometimes bomb it again.

Militants want to traumatise children and weaken the writ of the government, former National Assembly member Bushra Gohar said.

"They are creating confusion in society," the Awami National Party (ANP) leader said. "[They are] trying to push back our children to the Stone Age."


Posted by: Glenmore || 07/08/2013 07:42 || Comments || Link || E-Mail|| [452 views] Top|| File under:
-Lurid Crime Tales-
Does the Obama Scandal Machine Now Have Its Own Amateurish Break-In? - PJM
The offices of a Dallas law firm representing a high-profile State Department whistleblower were broken into last weekend. Burglars stole three computers and broke into the firm's file cabinets. But silver bars, video equipment and other valuables were left untouched, according to local Fox affiliate KDFW, which aired security camera footage of the suspected burglars entering and leaving the offices around the time of the incident.

The firm Schulman & Mathias represents Aurelia Fedenisn, a former investigator at the State Department's Office of the Inspector General. In recent weeks, she raised a slew of explosive allegations against the department and its contractors ranging from illicit drug use, soliciting sexual favors from minors and prostitutes and sexual harassment.

"It's a crazy, strange and suspicious situation," attorney Cary Schulman told The Cable.


"Crazy, strange and suspicious" to some possibly.


"It's clear to me that it was somebody looking for information and not money. My most high-profile case right now is the Aurelia Fedenisn case, and I can't think of any other case where someone would go to these great lengths to get our information."


No problems or leaks discovered in the Travel Office ?
Posted by: Besoeker || 07/08/2013 03:57 || Comments || Link || E-Mail|| [331 views] Top|| File under:
-Short Attention Span Theater-
Teresa Heinz Kerry is reported critically ill - Boston Globe
Teresa Heinz Kerry, a leading philanthropist and wife of US Secretary of State John F. Kerry, was in critical but stable condition Sunday after being flown to Massachusetts General Hospital from Nantucket, where she had been rushed to the hospital for an undisclosed ailment, according to aides to the secretary. Heinz Kerry, 74, was stricken while at the family's vacation home, according to State Department spokesman Glen Johnson.


AoS update at 1345 CT: ahem. Let's be nice. It's the progressives who say nasty stuff when someone is deathly ill.
Posted by: Besoeker || 07/08/2013 03:49 || Comments || Link || E-Mail|| [460 views] Top|| File under:
China-Japan-Koreas
Japan nuclear operators apply to restart reactors
Japanese nuclear operators on Monday applied to restart reactors under new rules drawn up following the Fukushima disaster, but early approval is unlikely as a more independent regulator strives to show a skeptical public it is serious about safety.

The ruling Liberal Democratic Party of Japan and the utilities are keen to get reactors running again to cut soaring fuel costs that have pushed the country into a record trade deficit.

But the Nuclear Regulation Authority has said it would take at least six months to review nuclear units, as it battles to build credibility with a public whose faith in nuclear power was decimated after meltdowns at Tokyo Electric Power Co's Fukushima Daiichi station.

All but two of Japan's 50 reactors have been closed in the wake of the disaster in March 2011, which forced 160,000 people from their homes, many of whom are unlikely to be able return for decades.
Posted by: g(r)omgoru || 07/08/2013 01:40 || Comments || Link || E-Mail|| [446 views] Top|| File under:
Africa North
Egypt Acquits Anti-Morsi Bloggers of Inciting Violence
[An Nahar] An Egyptian court on Sunday acquitted 12 activists opposed to ousted Islamist president Mohamed Morsi of charges they incited violence against members of his

Moslem Brüderbund

, a judicial source said.

Among those cleared of the allegations were prominent bloggers Ahmed Douma, who had been released on Saturday ahead the verdict, and Alaa Abdelfattah and Nawara Nagm, the source told Agence

La Belle France

Presse.

They had been accused of "inciting violence" during

festivities

in March near the Cairo headquarters of Morsi's Brotherhood that the health ministry said injured 160 people.

Douma was sentenced in June to six months in prison after being found guilty of insulting Morsi by describing him as a "criminal who escaped justice."

Posted by: Fred || 07/08/2013 00:00 || Comments || Link || E-Mail|| [348 views] Top|| File under: Arab Spring
Morsi Opponents Flood Tahrir amid Rival Demos and Talks on Govt.
[An Nahar] Opponents of Egypt's deposed Islamist president Mohamed Morsi packed Tahrir Square in their tens of thousands on Sunday to show the world his ouster was not a military coup but the reflection of the people's will.

Staged as a counter-demonstration two days after Islamist rallies went kaboom! into deadly violence, the protest raised the stakes as the country's interim leaders struggled to put together a new government.

As the crowds grew, wave after wave of military aircraft skimmed over the capital, with one formation leaving behind long trails of smoke in black, white and red -- the colors of the Egyptian flag.
Continued on Page 49
Posted by: Fred || 07/08/2013 00:00 || Comments || Link || E-Mail|| [518 views] Top|| File under: Arab Spring
Israel-Palestine-Jordan
Abu Qatada lands in Jordan from Britain
Cleric Abu Qatada arrived in Amman on Sunday after Britain deported him to face terror charges ending a decade-long legal battle, a Jordanian government official said.


The riddance is good! Now the Brits can start working on the bucketfooting tangle of courts that the bastard exploited to keep from being dumped. If a nation can't flush its own toilet there's something dreadfully wrong.

"Abu Qatada landed at Marka airport in east Amman," the official said. "He was escorted by British and Jordanian guards, who handed him over to state security court prosecutors."


Enjoy the beatings the Jordanians promised not to do, Abu...

The military tribunal lies just outside the airport.

Abu Qatada's father, brothers and other family members stood outside the courthouse waiting for his arrival, an AFP photographer reported.

Abu Qatada, 53, was taken from prison in an armoured police van to a military airfield on the outskirts of London, from which he was flown out of Britain at 0146 GMT.


With any luck we'll never hear of him again...
Posted by: Steve White || 07/08/2013 00:00 || Comments || Link || E-Mail|| [319 views] Top|| File under:
Arabia
Bahrain: Policeman killed, two injured in bomb blast
A policeman died and two others were injured in a bomb blast in Sitra on Saturday evening. Public Security Chief General Tariq Hasan early on Sunday morning issued a statement confirming the death of on-duty officer Yasser Dhaib. He said that the explosion was caused by a homemade bomb.

Giving details of the terror attack, the chief said the police had confronted a group of individuals who were targeting the Sitra Police Station. As the officers moved in to secure the area, the attackers detonated a homemade bomb in a terror act that led to the death of Yasser Dhaib. The explosion also injured two other police personnel who were rushed to the hospital for treatment.

The chief said police later secured the area and began examining the blast site. An investigation was launched to identify and apprehend those responsible for the attack.

Meanwhile, violence and attacks against policemen continued on Saturday with an attack in Janabiya where three policemen were injured and their police patrol vehicle was gutted, the Interior Ministry announced through its Twitter account.
Posted by: Steve White || 07/08/2013 00:00 || Comments || Link || E-Mail|| [751 views] Top|| File under:
Southeast Asia
Defense volunteer gunned down in southern Thailand
A village defense volunteer was gunned down in an attack in a rubber plantation in Pattani province on Sunday morning. The attack occurred on a road inside a rubber plantation near Ban Khlong Chang.

As Somchai Chainui was returning home from the plantation, he was attacked by four men who followed him on two motorcycles with pistols. Somchai was shot more than 10 times and was killed instantly. The attackers took Somchai's 9mm pistol before fleeing.
Posted by: ryuge || 07/08/2013 00:00 || Comments || Link || E-Mail|| [376 views] Top|| File under: Thai Insurgency
India-Pakistan
India's First Indigenous Aircraft Carrier Near Completion
Squinty dear, you forgot the URL. Please post it in the comments.

For the moderators,
trailing wife

Canuckistan's link added. AoS.

The carrier INS Vikrant is being constructed at the Cochin shipyard and the vessel "will be floated out on Aug. 12 and taken to the repair dock to carry out remaining work," says Commo. K. Subramaniam, chairman and managing director of Cochin Shipyard Ltd. Hull work will be completed by June 2014, he adds.

The carrier is expected to be handed over to the navy for induction by January 2018. The 45,000-ton IAC is estimated to cost $5 billion.

The INS Vikrant is expected to fly the Mikoyan MiG-29K but the Indian Navy has also expressed an interest in the Rafale M (Naval variant), considered to be a much more capable aircraft.

India's second aircraft carrier, the 45,000-ton, 284-meter-long (932-ft.) INS Vikramaditya, formerly the Russian Kiev-class Admiral Gorshkov, is undergoing trials and is expected to be commisioned in the fall. The current sole carrier is the INS Virat, completed and commissioned in 1959 as the Royal Navy's HMS Hermes and then transferred to India in 1987.


Viraat is supposed to stay afloat until 2020 -- numerous refits since she was transferred to the Indian Navy, according to Wikipedia. The Gorshkov keeps getting delayed in the refit and transfer; fall 2013 is the latest in a long set of dates. The final acceptance trials are supposed to start about now.
Posted by: Squinty || 07/08/2013 00:00 || Comments || Link || E-Mail|| [347 views] Top|| File under:
Indian Mujahideen Get Frisky With Bombs In Buddhist Temple, One Arrested, Two Sought
Summary of IT's extensive timeline, updating yesterday's report:

[IndiaToday] Sunday morning there were serial explosions inside and outside the Mahabodhi temple in Bihar -- four inside the temple complex and four outside between 5:30 and 5:58 a.m. Two monks were injured, one a national of Myanmar, the other of Tibet. Three other bombs were defused, one near a large statue, the other at the bus stand, the third in the afternoon at a nearby hotel.

An alert has been sounded on the border between India and Nepal.

Police are probing links of a man held in Kolkota after being arrested Saturday with explosives to the banned terrorist outfit Indian Mujahideen. The IM is suspected of involvement in the Bodh Gaya bomb blasts, officials said. "Anwar Hussain Mullick, 42, was arrested from a bus stop in the heart of the city late on Saturday evening with explosives and fake Indian currency notes," a senior official of the Special Task Force said here Sunday.

Sketches of two additional suspects believed to be behind the blasts were released by police late Sunday evening.

This article starring:
Mahabodhi
Posted by: trailing wife || 07/08/2013 00:00 || Comments || Link || E-Mail|| [490 views] Top|| File under: Indian Mujaheddin
Southeast Asia
Eight Slain as Philippine Troops Clash with Rebels
[An Nahar] Five Philippine soldiers and three rogue

Moslem

rebels have been killed in

festivities

ahead of the resumption of peace talks aimed at ending a decades-old rebellion, the military said Sunday.

The Bangsamoro Islamic Freedom Fighters, a splinter guerrilla group, ambushed an army truck and attacked an army camp on Saturday, said regional military

front man

Major-General Romeo Gapuz.

The fighting occurred two days before the Philippine government and the Moro Islamic Liberation Front, the country's largest

Moslem

guerrilla force, were to resume talks in neighboring Malaysia on Monday.

"The BIFF is hell-bent on derailing the (Philippines-MILF) peace talks by launching simultaneous attacks against civilian and military installations," Gapuz said in a written statement.

The BIFF set off a

roadside kaboom

as a military truck drove past in the mainly rural Datu Piang municipality, killing three soldiers, officials said.

A Philippine Army unit based nearby killed three of the rebels in a subsequent firefight, they added.

BIFF forces simultaneously attacked an army detachment in another section of the town, killing two other soldiers, a military report said.

BIFF

front man

Abu Misry confirmed that his group was behind Saturday's attacks.

"We will continue our guerilla offensives against the military until they leave Maguindanao," Misry told Catholic-run local radio station DXMS in a telephone interview, referring to a Mindanao province where his group operates.

The group is led by Ameril Umbrakato, a former senior MILF official who was expelled in 2011.

His renegade group has been blamed for a series of raids across Mindanao in 2008 that left nearly 400 people dead and displaced hundreds of thousands.
Posted by: Fred || 07/08/2013 00:00 || Comments || Link || E-Mail|| [343 views] Top|| File under: Moro Islamic Liberation Front
India-Pakistan
Haqqani, Al Qaeda men died in drone attack
[Dawn] A 'commander' of the Haqqani network and an Al Qaeda operative were among the 17 people killed in drone strike in North
Wazoo earlier this week, according to official sources.

They said those killed in the strike in Serai Darpakhel area near Miranshah
... headquarters of al-Qaeda in Pakistain and likely location of Ayman al-Zawahiri. The Haqqani network has established a ministate in centered on the town with courts, tax offices and lots of madrassas...
Bazaar included Mullah Akhtar Zadran, a 'commander' of the Haqqani network, and Abu Saif Al-Jazeri, an operative of Al Qaeda.

Also killed in the strike are said to be two Punjabi

Death Eater

'commanders' -- Rana Ashraf and Naveed Butt. The other 13 victims were 'foot soldiers', the sources said.

However,


if you can't say something nice about a person some juicy gossip will go well...


there was no independent confirmation of the claim.
Posted by: Fred || 07/08/2013 00:00 || Comments || Link || E-Mail|| [377 views] Top|| File under: al-Qaeda
Great White North
Canada to resettle 1,300 Syrian refugees by end of 2014
Canada plans to resettle up to 1,300 refugees from war-torn Syria by the end of next year, Federal Immigration Minister Jason Kenney announced on Wednesday. The federal government will immediately take in 200 people deemed at high risk by the United Nations High Commissioner for Refugees. The remaining 1,100 are to be brought in via private sponsorship organisations by the end of next year.

"I've met with hundreds of Canadians of Syrian origin over the past year and have heard their anxiety and their desire to help with those facing danger and have had to flee their homes," Kenney said at a downtown Edmonton centre that assists new immigrants. "Canada is meeting its commitment to the UN and making an important contribution to the co-ordinated global effort to help Syrian refugees."

An estimated two million people have fled their homes in Syria during the civil war. Kenney said the government is committed to the UN's goal of finding a long-term political solution to the fighting.

"You cannot solve a refugee crisis involving millions of people by just seeking to airlift them to a handful of developed countries," said Kenney. "That is completely unrealistic and, in fact, is not a long-term solution."

The 200 high-risk spaces are for people who are in immediate danger in refugee camps, including women facing sexual violence, children, gay men and religious minorities, said Kenney.

"We're looking with the UN at those people who have faced, if you will, secondary persecution. They fled Syria because of the war and now they're facing danger in some of the camps," said Kenney. "The UN frankly just needs to get them out and those are the people we are focusing on."
Posted by: Steve White || 07/08/2013 00:00 || Comments || Link || E-Mail|| [357 views] Top|| File under:
Arabia
Saudi 'Qaida Suspect' Turns Himself in
[An Nahar] A Saudi citizen who was "lured to restive areas" abroad, has surrendered and been repatriated, the interior ministry said on Sunday, without specifying where he had been.

The authorities in January 2011 published a list of 47 nationals accused of having links to the al-Qaeda global

bully boy

network.

The man, whose identity was not disclosed, "expressed the desire to return home and hand himself over to security services," the official SPA news agency cited a ministry

front man

as saying.

Authorities have "facilitated his return to the kingdom with his wife," it said.

"His surrender will be taken into consideration" in any legal procedures taken subsequently, the

front man

said without elaborating.
Posted by: Fred || 07/08/2013 00:00 || Comments || Link || E-Mail|| [368 views] Top|| File under: al-Qaeda in Arabia
Africa North
Egypt's Military Is Waiting For The Worst
The death toll is mounting. If violence continues between pro- and anti-Morsi demonstrators the army may see no choice but to impose martial law.
Posted by: trailing wife || 07/08/2013 00:00 || Comments || Link || E-Mail|| [433 views] Top|| File under: Arab Spring
Egypt: Army destroys more than 40 Gaza-Sinai tunnels
[Ynet] According to Egyptian newspaper Al-Shorouk, the Egyptian army has destroyed more than 40 smuggling tunnels in Sinai in order to prevent infiltration of

forces of Evil

into the peninsula, said a senior military official.

Egyptian newspaper Al Gomhuria reported that the army will launch an operation together with the Egyptian air force to eliminate terrorist networks in Sinai. A

bigwig

quoted by the paper referred to the possibility of Israel objecting to the operation and said that "the matter in general is not related to Israel, but to the national security of Egypt."
Posted by: trailing wife || 07/08/2013 00:00 || Comments || Link || E-Mail|| [322 views] Top|| File under: Hamas
Syria-Lebanon-Iran
Two thirds of Homs rebel area destroyed
Intense fighting in the central Syrian city of Homs has left 60 to 70 percent of a besieged rebel-held district damaged, destroyed or uninhabitable, a monitoring group said on Sunday. The estimate from the Syrian Observatory for Human Rights came nine days into an all-out army assault on the rebel-held Khaldiyeh and Old City neighbourhoods, which have been under siege for more than a year.

On Sunday, regime forces subjected insurgent areas of the city to fierce shelling, said the Observatory.

'Sixty to 70 percent of buildings in Khaldiyeh are either totally destroyed, partially destroyed, or unsuitable for habitation,' Observatory director Rami Abdel Rahman told AFP.

'Of all Syria's cities, Homs has suffered the highest levels of destruction... Images of Homs make it look like a world war has hit the city. Much of it has been flattened,' he added.

Amateur video posted online by activists on Sunday showed flames and thick black smoke rising from several empty burnt-out buildings already riddled with holes. Some structures shown in the video are barely standing.

'Even if the regime takes the neighbourhoods back, there's barely a house left standing to return to,' said Abdel Rahman.

'It would even be dangerous to return. People from Homs are constantly under regime surveillance wherever they are in Syria, because their city has served as a rebel bastion since early in the revolt' against President Bashar Al Assad.

On Sunday, government troops used mortars, rocket fire and heavy artillery to target rebel areas in the city, the Britain-based Observatory said. On the edges of Khaldiyeh, fresh clashes broke out between rebels and troops and pro-regime militiamen, it added.

According to the United Nations, some 2,500 to 4,000 people are trapped in the besieged areas.
Posted by: Steve White || 07/08/2013 00:00 || Comments || Link || E-Mail|| [335 views] Top|| File under: Arab Spring
Africa North
ElBaradei: Include Brotherhood in Egypt Transition
[An Nahar] Nobel Peace laureate Mohamed ElBaradei


Egyptian law scholar and sometime Iranian catspaw. He was head of the IAEA from December 1997 to November 2009. At some point during his tenure he was purchased by the Iranians. ElBaradei and the IAEA were jointly awarded the Nobel Peace Prize for something in 2005. ElBaradei served on the Board of Trustees of the International Crisis Group, a lefty NGO that is bankrolled by the Carnegie Foundation, the Ford Foundation, the Bill & Melinda Gates Foundation, as well as George Soros' Open Society Institute. After the fall of Mubarak he ran for president. He lost.


called for the

Moslem Brüderbund

to be included in Egypt's political future, in a media interview conducted before his candidacy as interim premier hit opposition.

ElBaradei told German news weekly Der Spiegel in remarks published Sunday that members of the

Moslem Brüderbund

camp of ousted president Mohamed Morsi should not be treated as criminals.

"I am calling for inclusion of the Brotherhood in the democratization process," he said in comments printed in German.

"No one should be taken to court without a convincing reason. Former president Morsi must be treated with dignity," he added, calling such principles "preconditions for national reconciliation".

Asked whether he feared becoming a "fig leaf" for the military, which deposed Morsi Wednesday, ElBaradei insisted the generals were listening to his concerns.

"My red line is that I won't work with anyone who does not respect tolerance and democracy," he said.

ElBaradei said he expected new elections "at the latest in one year's time" and said he could accept another

Moslem Brüderbund

victory if it respected democratic principles.

Posted by: Fred || 07/08/2013 00:00 || Comments || Link || E-Mail|| [351 views] Top|| File under: Arab Spring
India-Pakistan
Former spymaster gunned down in Peshawar
[Dawn] A former assistant director of Intelligence Bureau (IB), Mujahid Khan was

bumped off

by unknown

myrmidon

s in Beautiful Downtown Peshawar


...capital of Khyber Pakhtunkhwa (formerly known as the North-West Frontier Province), administrative and economic hub for the Federally Administered Tribal Areas of Pakistan. Peshawar is situated near the eastern end of the Khyber Pass, convenient to the Pak-Afghan border. Peshawar has evolved into one of Pakistan's most ethnically and linguistically diverse cities, which means lots of gunfire.


on Sunday night, DawnNews reported.


If I was a Moslem, I think I'd do my head bonking indoors, preferably at home. They'd have to get me with a sniper.


According to police, Khan was attacked in Peshawar's Sheikhabad neighbourhood when he was returning home after offering evening prayers at a local mosque. He sustained serious bullet wounds in the attack.

Later, the former spymaster succumbed to his wounds at Lady Reading Hospital in the Khyber-Pakhtunkhwa


... formerly NWFP, still Terrorism Central...


capital.

The motive behind the killing is not ascertained as yet, however, Police have launched an investigation into the incident.
Posted by: Fred || 07/08/2013 00:00 || Comments || Link || E-Mail|| [384 views] Top|| File under: TTP
Israel-Palestine-Jordan
Israel grounds warplanes after F16 crashes at sea
JERUSALEM - An Israeli F16 warplane crashed at sea on Sunday due to an engine malfunction and Israel subsequently grounded all its F15 and F16 combat aircraft pending a review of the incident, a military spokesman said.

The pilot and navigator on board managed to safely bail out of the U.S.-made plane and a military rescue unit came to evacuate them by helicopter, the spokesman and Israeli media reports said.

"An F16 combat aircraft crashed earlier today in the sea after the engine malfunctioned," the spokesman said. He added that the air force commander had decided to "ground all F16 and F15 planes until circumstances of the incident are reviewed."

Israel's Channel 2 television said that the crash occurred off the coast of the Hamas Islamist-ruled Gaza Strip.
Posted by: Steve White || 07/08/2013 00:00 || Comments || Link || E-Mail|| [448 views] Top|| File under:
India-Pakistan
Five militants held in Lakki operation
[Dawn] LAKKI MARWAT, July 7: Police claimed here on Sunday to have tossed in the calaboose
Please don't kill me!
five

forces of Evil

during a search operation in the district.**

An official said that the operation was launched after they got information that

forces of Evil

had entered the district to carry out subversive acts. He said that the

forces of Evil

were arrested in Nawazikhel, Malakhel, Sherikhel, Ghazikhel, Tabbi Murad and Wazir Kallay localities of Darra Pezu.

The official said that police, backed by commodes of elite force and anti-terrorism squad and armoured personnel carriers, took part in the operation.

Meanwhile,
...back at the dirigible, the pilot and the copilot had both hit the silk.
Jack! Cynthia exclaimed. Do you know how top drive one of these things?
Jack wiped some of the blood from his knuckles. No, he said. Do you?...
48

coppers

including sub-inspectors, assistant sub-inspectors and station house officers were transferred in the district.
Posted by: Fred || 07/08/2013 00:00 || Comments || Link || E-Mail|| [364 views] Top|| File under: TTP
Three gunned down in Lyari
[Dawn] In a sign of resurgence of violence in old city areas after a lull followed by a high-level meeting presided over by President Asif Ali Ten Percent Zardari


... husband of the late Benazir Bhutto, who has been singularly lacking in curiosity about who done her in ...


on law and order in the city on Saturday, three young men were

rubbed out

in Lyari's Kalri and Storied Baghdad


...located along the Tigris River, founded in the 8th century, home of the Abbasid Caliphate...


i localities on Sunday evening, according to police officials.
Continued on Page 49
Posted by: Fred || 07/08/2013 00:00 || Comments || Link || E-Mail|| [771 views] Top|| File under:
-Short Attention Span Theater-
92-Year-Old Iraqi Weds Woman Seven Decades Junior
[An Nahar] A 92-year-old Iraqi farmer married a woman 70 years his junior in a village north of Storied Baghdad


...located along the Tigris River, founded in the 8th century, home of the Abbasid Caliphate...


, he said Friday, voicing happiness at getting hitched alongside two teenage grandchildren who also tied the knot.


Have a look at the link. The little woman looks underjoyed.


Musali Mohammed al-Mujamaie married 22-year-old Muna Mukhlif al-Juburi on Thursday evening, three years after the death of his first wife of 58 years, with whom he raised 16 children in his home village of Gubban, which lies just south of the central Iraqi city of Samarra.

"I am so happy to get married with my grandsons," Mujamaie told Agence

La Belle France

Presse after the ceremony.

"I feel like a 20-year-old!"


That's why they make those little blue pills, ain't it?


Mujamaie said the marriage of his two grandsons, aged 16 and 17, was repeatedly delayed while his own wedding was being arranged, so that the three could tie the knot on the same day.

The wedding carried on for four hours, with musical and dance performances and celebratory gunfire, and was attended by local tribal and religious leaders.
Posted by: Fred || 07/08/2013 00:00 || Comments || Link || E-Mail|| [325 views] Top|| File under:
Israel-Palestine-Jordan
Hamas Police Bust Money Counterfeiting Ring
[An Nahar]

Hamas, always the voice of sweet reason,

police in the

Gazoo

Strip announced on Sunday they had uncovered a counterfeiting ring that had forged some 20 million Israeli shekels ($5.47 million, 4.26 million euros) in the coastal Paleostinian territory.

Police

front man

Ayoub Abu Shaar told Agence

La Belle France

Presse three people were tossed in the slammer
Youse'll never take me alive coppers!... [BANG!]... Ow!... I quit!
last week "while distributing the false money in markets."

Hamas police described the three suspects as belonging to "the largest counterfeiting ring of 100-shekel bills in the

Gazoo

Strip".

A police officer said a search of the home of one suspect revealed "a room with paper used for forgery, in addition to machines used for counterfeiting like printers, laptops, stencils and inks.
Posted by: Fred || 07/08/2013 00:00 || Comments || Link || E-Mail|| [327 views] Top|| File under: Hamas
Home Front: WoT
Snowden has until Monday to respond to asylum offer
The skinny little creep is in a box, and now it's being shut tight on him. Good...

Venezuelan officials say they have not heard from Edward Snowden since the country offered the professed NSA leaker asylum, but would wait until Monday to hear if he would take up the offer.

"There has not been any type of communication,'' Foreign Minster Elias Jaua said on state television late on Saturday. "We are waiting until Monday to know whether he confirms his wish to take asylum in Venezuela."

News of the apparent deadline followed the announcement by the president of Bolivia that it was joining Venezuela and Nicaragua in indicating that they would offer asylum to fugitive, who is believed to be hiding inside the transit zone of Moscow's Sheremetyevo Airport as the United States continues efforts to have him extradited.

Now that the presidents of Nicaragua, Bolivia and Venezuela have offered to grant NSA leaker Edward Snowden asylum, it's unclear what will happen to him or where he will go. But wherever it is, it won't come soon enough for Russian President Putin.

President Nicolas Maduro of Venezuela both condemned the U.S. spy programs that Snowden revealed and said he deserved protection.

"Who is the guilty one? A young man ... who denounces war plans, or the U.S. government which launches bombs and arms the terrorist Syrian opposition against the people and legitimate President Bashar al-Assad?'' Maduro asked, to applause and cheers from military officers at a parade on Saturday.

Venezuela "decided to offer humanitarian asylum to the young American Edward Snowden" so he can live without "persecution from the empire," Maduro said, referring to the U.S. He extended the invitation to Snowden during a speech Friday commemorating the anniversary of Venezuela's independence, according to the Associated Press.

Since winning a presidential vote in April that followed leader Hugo Chavez's death from cancer, Maduro has often criticized the United States, and accused it of plotting to kill him.


And we're sending the skinny little creep to pull the job off, Nick...

House Intelligence Committee Chairman Mike Rogers told CNN on Sunday that he "absolutely" thinks one of the South American countries will provide Snowden with travel documents. Rogers (R-MI) said on CNN's "State of the Union" that the U.S. should "send a very clear message" to the nations offering Snowden asylum "that we won't put up with this kind of behavior."
Posted by: Steve White || 07/08/2013 00:00 || Comments || Link || E-Mail|| [338 views] Top|| File under:
Syria-Lebanon-Iran
3 Injured in Hermel Roadside Bombings
[An Nahar] Two

roadside kaboom

s went kaboom! at the entrance of the northeastern town of Hermel on Sunday, injuring three people, including two soldiers, the army and the state-run National News Agency said.

They said that the first bomb targeted a Honda CRV, damaging the vehicle and injuring its driver Iman Nasereddine, who hails from the town of al-Ain.

She was taken to Hermel state hospital.

The second bomb went off when an army patrol was inspecting the site of the first

kaboom

. The blast injured an officer and a soldier and caused damages to the vehicle, the army communique and NNA added.

Media reports later said that the military found the remote control device used to set the blasts.

Security sources said that the incident was linked to the conflict in neighboring Syria.
Posted by: Fred || 07/08/2013 00:00 || Comments || Link || E-Mail|| [388 views] Top|| File under: Govt of Syria
Africa North
How Morsi came undone
Reasonable hypothesis: Morsi wasn't very well known or liked personally either within the Brøderbünd or outside it, so when Egypt began to flounder his many flaws became evident to all. He had to keep giving the Brøderbünd what it wanted so that it wouldn't turn on him, and that meant progressively alienating the Salafists at one end and the liberals, army and Copts at the other. When the latter set rose up he had no natural constituency to support him as the Salafists sat on their hands. The Brøderbünd is protesting now not for him but for their own loss of power.
When historians review Mohamed Morsi's brief presidency, the now-deposed Egyptian leader's most iconic moment will likely have come one day before he was formally inaugurated.

Addressing a raucous Tahrir Square crowd, Morsi unbuttoned his blazer to reveal that he was not wearing a bulletproof vest and declared, "I have nothing to fear, I only fear God, I'm here among you."

For many Egyptians, the gesture reflected the new era of more representative, post-Hosni Mubarak politics, in which the president's popular legitimacy served as his first line of physical protection.

But it will now go down as Morsi's "Mission Accomplished" moment, because his insular, often autocratic governing style earned him so many enemies that even his basic electoral legitimacy couldn't save him.

So how did Morsi go from the face of Egypt's democratic future to the target of a mass uprising within barely 12 months?

Part of the reason has to do with the way in which Morsi won the presidency.

Until April 2012, when Morsi became the Muslim Brotherhood's presidential candidate following the disqualification of the organization's initial nominee, Morsi was a political unknown: he was member of Egypt's barely-followed parliament under Hosni Mubarak, and kept a low profile as chairman of the Brotherhood's political party following the 2011 revolution. His campaign trail appearances didn't boost his image either. His speeches often ran for two hours, and he exuded gruffness in television interviews.

The Muslim Brotherhood's unparalleled mobilizing capabilities, however, enabled Morsi to overcome these otherwise fatal shortcomings.

This made Morsi's unpopularity irrelevant, since the Brotherhood's vast, nationwide network of members could get out the vote with unmatched efficiency. Morsi thus won the presidency without having to be liked - thereby making it easy for people to start hating him as soon as his many flaws became apparent.

Morsi's total reliance on the Brotherhood for his political success had another damaging effect: it made pleasing his Brotherhood colleagues a top priority, even though he campaigned promising to govern inclusively. Morsi thus continually expanded the number of Brotherhood ministers and governors with each round of appointments, further alienating non-Islamists.

His most damaging move in this regard, however, came on Nov. 22, when he issued a constitutional declaration asserting total executive authority, and then used this as a pretext for ramming an Islamist constitution through to ratification.

As the Brotherhood successfully mobilized to pass the constitution by referendum, a once disparate coalition of non-Islamist forces took to the streets by the hundreds of thousands, and a wave of smaller, increasingly violent demonstrations simmered for months.

Meanwhile, as critics accused Morsi of "Brotherhoodizing" the government, state institutions became unresponsive to his administration.

By the time of Wednesday's coup, Egypt was on the verge of state failure - and it still is.

In other words, the source of Morsi's initial political strength - the Brotherhood's unique organizational prowess - was also the source of his downfall, because it obviated his need for working with others.

And by the end, they refused to work with him, too.
Posted by: Steve White || 07/08/2013 00:00 || Comments || Link || E-Mail|| [360 views] Top|| File under: Arab Spring
Caucasus/Russia/Central Asia
Two terrorists killed in north Caucasus
Two suspected terrorists militants were killed in Buinaksk, a city in the Russian republic of Dagestan.

A spokesman for the republic's interior ministry said, "On Saturday night, traffic police officers stopped a car with two men for an identity check. The men opened fire and fled. They were blocked and killed some 1.5 hours later."

According to a preliminary investigation, the men were identified as active members of a local terrorist militant group. Police seized two Kalashnikov assault rifles from them.
Posted by: ryuge || 07/08/2013 00:00 || Comments || Link || E-Mail|| [740 views] Top|| File under:
-Short Attention Span Theater-
Asiana: No Mechanical Problem with Crashed Jet
[An Nahar] The South Korean Boeing 777 which crashed in the Socialist paradise of San Francisco
...where God struck dead Anton LaVey, home of the Sydney Ducks, ruled by Vigilance Committee from 1859 through 1867, reliably and volubly Democrat since 1964...
after landing short of the runway was only seven years old and had no known mechanical problems, the Asiana Airlines CEO said Sunday.

"We purchased this airplane in March 2006... currently we understand that there are no engine or mechanical problems," Yoon Young-Doo told a

presser

, adding that the two people killed were Chinese nationals.

South Korea's transport ministry said separately both the dead were female, born in 1996 and 1997.

The ministry said the plane's tail hit the runway and the aircraft veered to the left off the runway. A total of 181 people

were maimed

.

Yoon said the crew had made an in-flight broadcast as usual, "asking passengers to buckle up for landing. There was no emergency alarm".

He said one pilot had more than 10,000 flying hours, and the other more than 9,000.

"Our pilots strictly comply with aviation rules," the CEO said.

He said the two people who died were passengers seated at the back of the plane.

"Please accept my deepest apology," the CEO said, bowing in front of TV cameras at the

presser

. "We'll make our utmost efforts to cope with the tragedy."

The plane, which originated in Shanghai and picked up passengers in South Korea before heading to San Francisco, had 291 passengers and 16 crew on board. Among them, 141 were Chinese nationals, followed by 77 South Koreans, 61 Americans, one Japanese, three Indians, three Canadians, one French, one Vietnamese, three others with unidentified nationality and 16 crew.

Anxious relatives swarmed around Asiana's headquarters in Seoul, seeking details of the crash and the whereabouts of the victims.

"I'm very worried about my daughter. She called me a while ago saying she received injuries to the shoulder and legs," a middle-aged woman told journalists. "But since then, I've heard no word from her. I wonder where she is now."
Posted by: Fred || 07/08/2013 00:00 || Comments || Link || E-Mail|| [442 views] Top|| File under:
Africa North
Tunisia Actors May Face 'Indecency' Charges
[An Nahar] Tunisia's public prosecutor is due to question 19 actors who were attacked by radical Salafist

Moslem

s for alleged "indecent" behavior, their lawyer told Agence

La Belle France

Presse on Sunday.

The actors are to appear on Monday before the public prosecutor who is expected to charge them with "indecent acts", Ghazi Mrabet said, although the exact nature of what they are accused of remains unclear.

A support group denounced an attack on artistic freedoms and said the actors were performing a show on Saturday night in the western town of Kef, to help raise funds for a local theater damaged in an arson attack.

A group of Salafists


...Salafists are ostentatiously devout Moslems who figure the ostentation of their piety gives them the right to tell others how to do it and to kill those who don't listen to them...


attacked them and when police intervened they tossed in the calaboose
Please don't kill me!
the actors while letting the radical Islamist

snuffies

go, the lawyer added.

"The Salafists carry out attacks but actors are locked away
You have the right to remain silent...
," said an angry actress Leila Toubel who heads the support group for the 19.

Police said the performance was also a tribute to anti-Islamist MP Chokri Belaid, who was assassinated in February by suspected Salafists.

Toubel accused the Salafists who attacked the actors of staunchly opposing "art and beauty".

"That is why they attack us," she said.

Posted by: Fred || 07/08/2013 00:00 || Comments || Link || E-Mail|| [366 views] Top|| File under: Salafists
Europe
France runs vast electronic spying operation
Of course they do. Every modern nation does. Question is, do the French turn it on their own citizens (answer: yes), and do they tap-dance around their own laws (answer: of course). Hat tip to the Volokh Conspiracy.

France runs a vast electronic surveillance operation, intercepting and stocking data from citizens' phone and internet activity, using similar methods to the US National Security Agency's Prism programme exposed by Edward Snowden, Le Monde has reported.

An investigation by the French daily found that the DGSE, France's external intelligence agency, had spied on the French public's phone calls, emails and internet activity. The agency intercepted signals from computers and phones in France as well as between France and other countries, looking not so much at content but to create a map of "who is talking to whom", the paper said.

Le Monde said data from emails, text messages, phone records, accessing of Facebook and Twitter, and internet activity going through sites such as Google, Microsoft or Yahoo! was stocked for years on vast servers on three different floors in the basement of the DGSE headquarters.

The paper described the vast spying programme as secret, "outside any serious control" and illegal.


Illegal according to whom?

The metadata from phone and internet use was stocked in a "gigantic database" which could be consulted by six French intelligence and security agencies as well as the police.

The paper said Bernard Barbier, technical director of the DGSE, had previously described the system as "probably the biggest information centre in Europe after the English".

Referring to the system as a "French Big Brother", Le Monde said the French state was able to use the surveillance "to spy on anybody at any time". The paper wrote: "All of our communications are spied on."

Le Monde said that after Snowden's revelations about the NSA's Prism surveillance programme prompted indignation in Europe, France "only weakly protested, for two excellent reasons: Paris already knew about it, and it was doing the same thing".


Again, every modern state has a surveillance system to look evidence of major threats to the country, including terrorism. The issue is where you draw the line.

When revelations about the Prism programme harvesting citizens' data emerged, the French government did not immediately comment. But after fresh allegations about the US spying on the European Union and foreign embassies, including the French embassy in Washington, the president, François Hollande, said these practices must "cease immediately". France demanded the suspension of talks on the EU-US free trade pact until it had received full explanations about surveillance.


Sure buddy. Then again, we'll want an explanation from you about yours...

The foreign minister, Laurent Fabius, said this week that France did not spy on the US embassy in Paris because "between partner countries" these "were not the sorts of things that should happen". Asked about the US spying, Fleur Pellerin, the junior minister for the digital economy, told BFMTV this week that she found the "generalised surveillance of citizens" was "particularly shocking".


She's a politician, she's paid to be shocked...
Posted by: Steve White || 07/08/2013 00:00 || Comments || Link || E-Mail|| [397 views] Top|| File under:
India-Pakistan
Five killed as bomb blast hits Lahore's food street
At least five people were killed and 50 others, including women, were injured when an explosion occurred at an eatery situated in Old Anarkali's food street area of Lahore on Saturday, media reported. Police identified two of the dead as a six-year-old girl Sadia and a 20-year-old boy Fahad Tasleem, DawnNews reported. The condition of eight injured persons is said to be critical.

The Punjab capital had so far remained immune to the wave of bombings that has terrorised the three other provincial headquarters over the past four years. Television channels quoted the provincial police chief as having told his force to be on alert as "more acts of terror" could follow "within 72 hours".

Preliminary police inquiries suggested that a time device had been placed between chairs near Bokhara Restaurant. It created a one-foot deep crater when it exploded.

Witnesses and police said the street was almost packed to capacity when the device went off. The diners started crying and running here and there in utter confusion.

The blast was so intense that it damaged some cars and motorcycles parked on nearby roads and also an electricity transformer. Some shops were also damaged.

It left tables, chairs and other articles of furniture scattered all over the place. Shopkeepers closed their shops soon after the blast. Policemen and officials of other law enforcement agencies in large numbers cordoned off the place and both ends of the food street. Footages from CCTVs installed at some shops were obtained by police to identify the culprits.

The blast occurred in a high security zone which is home to government offices, including the Central Police Office. An extensive search operation was conducted in the area a few days ago.
Posted by: Steve White || 07/08/2013 00:00 || Comments || Link || E-Mail|| [327 views] Top|| File under: TTP
Israel-Palestine-Jordan
Israel, Syria And Rebels Wait With Guns Drawn
[Ynet] Assad's use of Paleostinian groups to attack IDF positions does not bode well for Golan residents

Syrian
Hereditary President-for-Life Bashir Pencilneck al-Assad


Light of the Alawites...


is acting on his threats against Israel, but cautiously so as not to stretch the rope too hard. Netanyahu, Ya'alon and Gantz, for their part, are firing rhetorical warning messages in Assad's direction as of late, but are actually conducting themselves with added restraint and caution, without giving up on substance. The result is a tense and fragile calm in the Golan Heights.
Continued on Page 49
Posted by: trailing wife || 07/08/2013 00:00 || Comments || Link || E-Mail|| [453 views] Top|| File under: Govt of Syria
Syria-Lebanon-Iran
Gunfire Erupts near Minister Hajj Hasan's Baalbek Residence
[An Nahar] A shooting broke out on Sunday near the residence of caretaker Agriculture Minister Hussein Hajj Hasan in Baalbek reportedly over family disputes that the Hizbullah minister has nothing to do with.

"A dispute between the head of al-Khodor Municipality and members of the Hajj Hasan family erupted into gunfire on the public road in the Baalbek area of Hawsh al-Nabi, where the residence of Agriculture Minister Hussein Hajj Hasan is located," MTV said.

"The house was hit by two gunshots," the TV network added.

Meanwhile,


...back at the argument, Livia had made her point with her knee to Jane's stomach...


LBCI television said "unknown

gunnies

opened fire near Minister Hussein Hajj Hasan's residence in Baalbek's Hawsh al-Nabi over family disputes."

But Hajj Hasan himself denied to OTV that his Baalbek residence had come under gunfire.

Later on Sunday, Hizbullah issued a statement saying "reports of unknown

gunnies

opening fire on the residence of the agriculture minister are totally baseless," urging media outlets to "seek accuracy before publishing such news."
Posted by: Fred || 07/08/2013 00:00 || Comments || Link || E-Mail|| [339 views] Top|| File under: Hezbollah
Africa North
The Airbrushing of Egypt's Mohamed ElBaradei
Claudia Rosett explains to non-Rantburg readers why Mohamed ElBaradei is a dangerous opportunist and Iran's man at the IAEA. We know this, but it's great to see Ms. Rosett lay it out.
Posted by: Steve White || 07/08/2013 00:00 || Comments || Link || E-Mail|| [338 views] Top|| File under:
Syria-Lebanon-Iran
Report: Hezbollah Supporters Ask To Withdraw From Syrian War
[Ynet] Shiite citizens in

Leb

, who support Hezbollah, asked the heads of the Lebanese terror organization to not send their sons to fight in Syria anymore, according to the London-based Arabic newspaper Asharq Al-Awsat.

It was additionally reported that

bigwig

s of the organization traveled to Iran, where they asked for additional aid to fight against the Syrian rebels.
Posted by: trailing wife || 07/08/2013 00:00 || Comments || Link || E-Mail|| [322 views] Top|| File under: Hezbollah
India-Pakistan
Interpol to hand over Tauqir Sadiq to Pakistan today
Interpol will hand over to Pakistani authorities on Monday a top government official, Tauqir Sadiq, who is wanted in a multi-billion rupee corruption case, after a court in the capital ordered his deportation last week. An official of Pakistan's anti-corruption agency, the National Accountability Bureau (NAB), is already in the capital to take his custody and fly him back, a diplomatic source said.

Tauqir will be flown back on an Air Blue flight BA 231 to Islamabad, where authorities would investigate him on the charges of taking bribes in excess of Rs82 billion ($820 million), misuse of authority and other charges.

He arrived in the UAE in order to avoid arrest, as Pakistan's Supreme Court took suo motu action on his massive corruption stories and ordered his immediate arrest. With the help of top government leaders, Tauqir went into hiding for some time and later crossed border into Afghanistan, from where he took a flight to Nepal and managed to get visa for the UAE.

However, he was chased by the NAB which traced him in Ajman after he made telephone calls and made some financial transactions. He was later arrested and a court in Abu Dhabi heard his case and decided to deport him last week.

Tauqir is a classic case of how corrupt political elite hand-pick their friends and relatives to head public institutions in order to use them for their dirty agenda of corruption, misappropriation of funds, embezzlement and mismanagement.

A relative of a senior PPP leader, Tauqir was picked up for the job of chairman of the Oil and Gas Regulatory Authority (Ogra), which regulates the oil and gas business by fixing the prices of petroleum products and gives permission for setting up new oil and gas stations.

In few years of his service at the authority, Tauqir created havoc by accepting bribes for giving permissions to set up new CNG stations, following which the Supreme Court took notice and order a detailed investigation into his financial wrongdoings.

The previous PPP-led government protected him against the Supreme Court orders and even the investigation agencies had to slow down their efforts to arrest him and did not take any action against him.

Now, the political circumstances have changed in Pakistan, where a new government has taken office, which means he would not enjoy the protection anymore.

The National Accountability Bureau will investigate him in the light of Supreme Court directions that whether he was alone in his misdeeds apart from recovering the huge amounts taken by him as bribes.
Posted by: Steve White || 07/08/2013 00:00 || Comments || Link || E-Mail|| [313 views] Top|| File under:
Syria-Lebanon-Iran
March 14 Calls for Arms-Free Sidon, Says 'Statelet' Cause of Violence
[An Nahar] The March 14 alliance called on Sunday for announcing Sidon an arms-free city, saying the presence of an "illegitimate statelet" was the reason behind the violence in the southern city.

Following a large-scale meeting held by around 170 politicians, academics and journalists at MP Bahia Hariri's residence in Majdalyoun, the alliance said in a statement read by former

politician

Fares Soaid that Sidon's and

Leb

's wounds were "still bleeding."

It is the role of the state to heal them, said Soaid, who is the March 14 general-secretariat coordinator.

He said the conferees, including Hariri and al-Mustaqbal


... the Future Movement, political party led by Saad Hariri...


bloc MP Fouad Saniora, called for announcing Sidon a weapons-free city, where only the military's arms should have a presence.

They also rejected the phenomenon of so-called Resistance Brigades in Sidon.

"The source of the violence and strife in

Leb

is the presence of a statelet," they said, adding that such an "unprecedented situation" is drawing "unacceptable violent retaliation."

The statement was referring to Hizbullah, which the March 14 coalition has accused of being the source of the violent

festivities

between the army and Salafist

holy man

Sheikh Ahmed al-Asir two weeks ago.

The gunbattles, which have left 18 soldiers and around 20

gunnies

dead, were sparked after al-Asir's followers opened fire on an army checkpoint.

But March 14 officials say that al-Asir's growing frustration from Hizbullah's presence in apartments near his Bilal bin Rabah mosque in Abra were one of the reasons behind his militancy.

"We reject all counter-violence and counter-extremism," they said in their statement.

The conferees considered the memo handed to President Michel Suleiman


...before assuming office as President, he held the position of commander of the Leb Armed Forces. That was after the previous commander, the loathesome Emile Lahoud, took office as president in November of 1998. Likely the next president of Leb will be whoever's commander of the armed forces, too...


by Sidon MPs Hariri and Saniora as a "national memo."

The memo asks for the referral of the case of the Sidon

festivities

to the Judicial Council and the prevention of all armed activities in the city.

It also calls for the removal of all political flags from the city and the closure of all offices belonging to "

gang

s," in reference to Hizbullah.

The conferees called on the Higher Relief Council to speed up the compensation to citizens whose properties were damaged in Sidon's

festivities

.

They also urged the judiciary to inform the public about the results of the investigation.

Soaid said the officials formed a "national committee" to follow up the decisions reached during the meeting.

Posted by: Fred || 07/08/2013 00:00 || Comments || Link || E-Mail|| [423 views] Top|| File under: Hezbollah
Afghanistan
14 Afghan soldiers, 64 Taleban killed
The government says 14 Afghan soldiers and 64 Taleban militants have been killed in fighting and roadside bombings across the country in the past 24 hours. The Ministry of Defense said on Sunday the casualties include 10 Taleban fighters killed in a single operation in Wardak province, west of Kabul. Three soldiers were killed in Wardak by artillery fire and roadside bombs.

Seven more soldiers were killed in Helmand province by roadside bombs, and four others were killed in other attacks across the country.

The Defense Ministry said 27 Taleban were killed, while the Interior Ministry reported 37 killed but no police casualties.

The Afghan army and police, which took over security operations from NATO-led coalition forces this year, have lost 927 troops through June, according to an Associated Press count.
Posted by: Steve White || 07/08/2013 00:00 || Comments || Link || E-Mail|| [330 views] Top|| File under: Taliban
Science & Technology
Missile Defense Test Conducted
The Missile Defense Agency, U.S. Air Force 30th Space Wing, Joint Functional Component Command, Integrated Missile Defense (JFCC IMD) and U.S. Northern Command conducted an integrated exercise and flight test today of the Ground-based Midcourse Defense (GMD) element of the nation's Ballistic Missile Defense System. Although a primary objective was the intercept of a long-range ballistic missile target launched from the U.S. Army's Reagan Test Site on Kwajalein Atoll, Republic of the Marshall Islands, an intercept was not achieved. The interceptor missile was launched from Vandenberg AFB, Calif.

Program officials will conduct an extensive review to determine the cause or causes of any anomalies which may have prevented a successful intercept.


If it was easy, anybody could do it
Posted by: Squinty || 07/08/2013 00:00 || Comments || Link || E-Mail|| [317 views] Top|| File under:
Israel-Palestine-Jordan
Israeli government approves ultra-Orthodox conscription
Israeli Prime Minister Benjamin Netanyahu's cabinet approved Sunday a draft bill that would enlist more ultra-Orthodox Jews into the military, dpa reported. Fourteen ministers voted in favour of the legislation, which now has to pass three readings in the Knesset, Israel's parliament, before becoming law. Four ministers abstained and none voted against.

Finance Minister Yair Lapid called it "a historic day."

"After 65 years, we finally end this distortion. We are all very excited," he told reporters.

The vast majority of ultra-Orthodox Jews have been exempt from military service since Israel's founding in 1948, much to the anger of many secular Jews.

Lapid made the issue of "equal sharing of the burden" a focal point of his campaigning ahead of January elections, which saw his newly founded centrist Yesh Atid party emerge as the second largest in the Knesset.

The bill requires ultra-Orthodox Jews to enlist by the age of 21, with the exception of some 1,800 a year who can continue studying the Torah instead.

Ultra-Orthodox lawmakers spoke of a "sad day" for Judaism. Many strictly religious Jews believe that by studying the Torah and serving God they are defending Israelis.

But others criticize the bill for not going far enough in upholding social equality, as secular Israelis must enlist at the age of 18 with few exceptions.

"We will make the change gradually, while taking into consideration the special needs of the ultra-Orthodox public," Netanyahu said.
Posted by: Steve White || 07/08/2013 00:00 || Comments || Link || E-Mail|| [391 views] Top|| File under:
India-Pakistan
PM briefed on high-speed train project
[Dawn] Prime Minister
Nawaz Sharif


... served two non-consecutive terms as prime minister, heads the Pakistain Moslem League (Nawaz). Noted for his spectacular corruption, the 1998 Pak nuclear test, border war with India, and for being tossed by General Musharraf...


and his entourage travelled in a high-speed train from Beijing to Shanghai on Saturday.

Chief Engineer and General Manager of the High-Speed Train Management Zhao Guotang gave a briefing to the prime minister on the project.

Mr Sharif expressed desire to build such projects in different cities of Pakistain to fulfil his commitment of providing comfortable transport facility to people.



Mr Zhao told Mr Sharif that the project cost about $20 million per kilometre

Mr Zhao told Mr Sharif that the project cost about $20 million per kilometre and China had achieved excellence in designing and manufacturing high-speed trains.

Around 220,000 people travel by the train daily and it covers a distance of 1,318km from Beijing to Shanghai in five hours. Almost 87 per cent of its rail track is elevated and the highest speed of the train is 310km per hour.

Executive President of China's Gezhouba company Yang Yisheng met the prime minister and expressed willingness to execute power, infrastructure and high-speed train projects in Pakistain.
Posted by: Fred || 07/08/2013 00:00 || Comments || Link || E-Mail|| [371 views] Top|| File under: Govt of Pakistan
Africa North
Gunmen Attack Sinai Checkpoints Close To Israel Border
[Ynet] As situation in Sinai deteriorates, Islamists attack military checkpoints. Islamist group issues statement saying 'current events ravaging the country' affecting Sinai

Armed men launched a series of attacks on Sunday on security checkpoints in the North Sinai towns of Sheikh Zuweid and El Arish close to the Egyptian border with Israel and the

Gazoo

Strip, and one soldier was killed.

Gunmen in pickup trucks exchanged gunfire with soldiers and police in Sheikh Zuweid in the early hours of the morning, but there were no casualties, security sources said.

In two separate attacks by armed assailants on Sunday evening in El Arish, one soldier was killed and a police officer

maimed

, security sources added.

Hardline Islamists have launched sporadic attacks in North Sinai since the ouster of longtime President Hosni Mubarak


...The former President-for-Life of Egypt, dumped by popular demand in early 2011...


in 2011 created a security vacuum in the region.

On Sunday, the Salafi Jihadi group, one of the biggest Sinai-based Islamist

bully boy

groups, issued a statement on a jihadist website saying that "current events ravaging the country" were affecting Sinai.

It also threatened attacks on the "repressive practices" of the police and military forces on people in Sinai.

The group has issued statements threatening attacks on Israel previously, but this was the first known direct threat they have issued against Egyptian security forces.
Posted by: trailing wife || 07/08/2013 00:00 || Comments || Link || E-Mail|| [338 views] Top|| File under: Salafists
Who's in the News
26
[untagged]
6
Arab Spring
3
TTP
3
Hezbollah
2
Hamas
2
Govt of Syria
2
Salafists
1
Moro Islamic Liberation Front
1
Taliban
1
Thai Insurgency
1
Govt of Pakistan
1
al-Qaeda in Arabia
1
al-Qaeda
1
Indian Mujaheddin
Bookmark
E-Mail Me
The Classics
The O Club
Rantburg Store
Comments Spam
The Bloids
The Never-ending Story
Thugburg
RSS Links
Gulf War I
The Way We Were
Bio
Sink Trap
Alzheimer's Association
Day by Day
Counterterrorism
Hair Through the Ages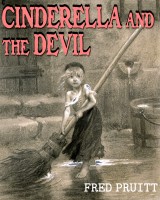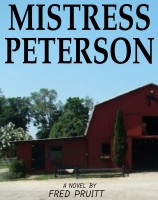 On Sale now!


A multi-volume chronology and reference guide set detailing three years of the Mexican Drug War between 2010 and 2012.

Rantburg.com and borderlandbeat.com correspondent and author Chris Covert presents his first non-fiction work detailing the drug and gang related violence in Mexico.

Chris gives us Mexican press dispatches of drug and gang war violence over three years, presented in a multi volume set intended to chronicle the death, violence and mayhem which has dominated Mexico for six years.
Click here for more information


Meet the Mods
In no particular order...


Steve White
Seafarious
Pappy
lotp
Scooter McGruder
john frum
tu3031
badanov
sherry
ryuge
GolfBravoUSMC
Bright Pebbles
trailing wife
Gloria
Fred
Besoeker
Glenmore
Frank G
3dc
Skidmark
Alaska Paul



Better than the average link...



Rantburg was assembled from recycled algorithms in the United States of America. No trees were destroyed in the production of this weblog. We did hurt some, though. Sorry.
35.169.107.85