-Lurid Crime Tales-
LA's woke DA George Gascon breaks his silence to say it's 'heartbreaking that Brianna Kupfer was murdered while she worked' after her father blamed liberal politicians for her death: Her 'killer' is held on $2M bail following arrest at bus stop
[Daily Mail, Where America Gets Its News]
LAPD has identified

Shawn Laval Smith

, 31, as the man wanted in murder of UCLA grad student Brianna Kupfer


He was arrested Wednesday morning in Pasadena and booked into a Los Angeles jail later that afternoon


He is currently being held on a $2million bond, inmate records revealed


The career criminal has a lengthy rap sheet with arrests in Charlotte, South Carolina, and California


At the time of the murder Smith was free on a $1,000 bond in Los Angeles for a misdemeanor


He also appears to have been on a $50,000 bond in Charleston, South Carolina on a shooting charge


Police on Tuesday released chilling images of man thought to be Smith buying a vape pen after the slay


Brianna, 24, was working alone in the luxury furniture store Croft House in LA when she was killed last week


LAPD said on Tuesday that she texted a friend to say someone in the store was 'giving her a bad vibe'


Her suspected killer was spotted about 30 minutes later at a convenience store in the area



George Gascon

,


...one of the prize members of George Soros' stable of anti-enforcement prosecutors, whose election was purchased in order to keep criminals of colour on the street so they can freely practice their various trades unhindered...

the Los Angeles district attorney, said: 'It is tragic and heartbreaking that Brianna Kupfer was murdered while she worked'
Posted by: Skidmark || 01/20/2022 08:31 || Comments || Link || E-Mail|| [176 views] Top|| File under:
-Great Cultural Revolution
Beto Is Raising Significant Money ($7M+ so far)
AUSTIN, Texas (AP) — Democrat Beto O'Rourke said Tuesday that his campaign for Texas governor raised $7.2 million in the first six weeks of a race that could wind up as one of the nation's most expensive in 2022.

The announcement, made on the deadline in Texas for campaigns to submit their latest finance reports, is an early marker of whether O'Rourke can remain a fundraising powerhouse in his latest comeback after failed bids for the U.S. Senate and president.
Posted by: Lord Garth || 01/20/2022 08:27 || Comments || Link || E-Mail|| [139 views] Top|| File under:
-War on Police-
Tim Perry out as chief of staff at ICE
[WASHINGTONTIMES] Timothy Perry is out as chief of staff at ICE amid questions over the deportation agency's plummeting arrest numbers.

U.S. Immigration and Customs Enforcement confirmed his departure but did not give a reason for the sudden change.

One law enforcement source said Mr. Perry was ousted by Homeland Security Secretary Alejandro Mayorkas over concern about ICE's enforcement numbers, which show a serious deterioration in the agency's operations over the last year.

ICE spokeswoman Nicole Peckumn said Mr. Perry was no longer working at the agency, but she didn't address the arrest numbers nor Mr. Mayorkas' role in Mr. Perry's departure.

"Tim Perry decided to depart the agency to pursue a new opportunity. We are grateful to Tim for his contributions over the past year and wish him well," she said in a statement.

It's not clear what that opportunity was. A LinkedIn page that appears to belong to Mr. Perry now describes him as a "consultant."

An email to Mr. Perry's account over the holiday weekend bounced back with news of his departure, but his name still appeared on the agency's leadership web page Monday. It was changed by Tuesday afternoon.


Posted by: Fred || 01/20/2022 00:00 || Comments || Link || E-Mail|| [88 views] Top|| File under:
Government Corruption
Secret Service 'hid' info on Hunter Biden travels, GOP senators claim
[NYPOST] The Secret Service improperly redacted hundreds of pages of records related to Hunter Biden

...son of President Joe: cashiered from the Navy, a crackhead, wheeler dealer, leg humper, horn dog, and general all around ne'er do well. We're supposed to feel sorry for him...
's overseas travel — and apparently withheld information about trips to China, Russia and other countries, two leading Republican senators claim.In a Tuesday letter to Secret Service Director James Murray, Sens. Chuck Grassley (R-Iowa) and Ron Johnson (R-Wis.) alleged the agency "hid names and other information contained in email conversations regarding Hunter Biden without any proper legal justification."

The senators specifically noted that documents turned over at their request "do not show whether [Secret Service] personnel or Hunter Biden traveled to Kazakhstan in May or June 2014" during a trip to

Gay Paree

.

Biden — whose father, President Joe Biden
...... 46th president of the U.S. An incredibly corrupt version of Jar-Jar Binks, only well into his dotage. The dumbass who abandoned Afghanistan.......
, was vice president at the time — decided to ditch his Secret Service bodyguards before flying to Kazakhstan to pursue a deal on behalf of the Ukrainian energy company Burisma, the Washington Examiner reported last year.

Hunter Biden reportedly planned to meet with then-Kazakhstan Prime Minister Karim Massimov, who was arrested on treason charges Saturday following his ouster as head of the country's counterintelligence and anti-terror agency.




Posted by: Fred || 01/20/2022 00:00 || Comments || Link || E-Mail|| [117 views] Top|| File under:
Home Front: Politix
Biden Critic (D) Busted by Feebs
[Epoch Times] FBI agents were seen at the home and campaign office of Rep.

Henry Cuellar

(D-Texas), a frequent critic of President Joe Biden, on Wednesday.

Photographs shared by local reporters showed agents at the residence in Laredo removing bags, bins, and at least one computer.

Federal agents also went to Cuellar's campaign office.

In a statement to news outlets, the FBI said the bureau "was present in Laredo conducting court-authorized law enforcement activity," adding that "The FBI cannot provide further comment on an ongoing investigation."

Cuellar, considered a moderate, has been a frequent critic of Biden's lax immigration enforcement policies, which experts say have contributed to the explosion in illegal immigration recorded since Biden took office one year ago.
Posted by: Bobby || 01/20/2022 10:05 || Comments || Link || E-Mail|| [198 views] Top|| File under: Tin Hat Dictators, Presidents for Life, & Kleptocrats
FBI agents descend of Rep. Henry Cuellar's Texas mansion and campaign headquarters as part of 'ongoing investigation': Democrat who slammed Biden's border chaos says he will 'fully cooperate'
[Daily Mail, Where America Gets Its News]
FBI agents were seen photographing vehicles at

Cuellar

's home in Laredo


...6,000 square feet, five bedrooms in a gated community — the wages of nine terms representing the residents of the Rio Grande Valley...



They also executed a separate search at office where Cueller's campaign is headquartered


Bureau would only confirm it is conducting an 'ongoing investigation'


Cuellar said in a statement that he will 'fully cooperate in any investigation'


The nature of the investigation remains a mystery closely guarded by the FBI


Cuellar is a Democrat who has harshly criticized Biden's border policies


He has also called VP Kamala Harris ineffective in her role as 'border czar'
Posted by: Skidmark || 01/20/2022 08:23 || Comments || Link || E-Mail|| [148 views] Top|| File under: Tin Hat Dictators, Presidents for Life, & Kleptocrats
Biden hails his 'enormous PROGRESS' in first year of presidency
[Daily Mail, Where America Gets Its News]
"I have probably outperformed what anybody thought would happen"
Worse than we could have imagined, ever.
President Joe Biden began his press conference, his first in 78 days, with a strong defense of his first year in office


'Look I didn't over promise. But I have probably outperformed what anybody thought would happen,' Biden said


He admitted he should have had more COVID tests ready for Americans


He blamed the record-high inflation on the pandemic and the actions of the Federal Reserve


He blamed Republicans, saying what he didn't expect in his first year was for GOP lawmakers to be so unsupportive


Press conference comes the day before the annivesary of his first year in office


He is expected to defend his tenure and preview next three years
Posted by: Fred || 01/20/2022 00:00 || Comments || Link || E-Mail|| [292 views] Top|| File under:
The Media Is Already Having a Meltdown as Texas Proves Its New Voting Laws Work
[REDSTATE] The voting laws implemented in Texas were always going to be a huge problem for Democrats.
One bullet, one vote.
Vote early, vote often.


Oh dear. It's going to be so interesting for them to be constrained by real live, legal voters.

So much so that Texas Democrats staged a walk-out and fled the state to Washington, D.C., where they did nothing but embarrass themselves and spread the COVID-19 virus.

In fact, the entire stunt was really just a promotion for the "For the People Act," a Democrat drawn-up plan that would seize power from states to run their own elections, and put it in the hands of the federal government. This would, more or less, keep Democrats in complete and total power for the next few hundred years, or until the populace removed them by force.

But now, the voting laws put in place by Texas are already having the effect intended: keeping the elections secure.

According to

Rooters

, hundreds of mail-in ballot applications have been rejected, including in Travis County (where Austin is), which has rejected around 300 applications due to people failing to meet the ID requirements. Harris County (Houston) has rejected 409. Bexar County (San Antonio) is also sitting at around 300 rejections.

Those who are rejected have well over a month to fix the problems on their application. For those attempting to vote honestly, it's a simple fix. For those who aren't, they've hit a dead-end.

And it seems that

Rooters

isn't happy about it, and gives plenty of platform to those who want to paint this as "voter suppression." In fact, it just cuts right to it in the second paragraph:

"My friends, this is what voter suppression looks like," Democrat Dana DeBeauvoir, the Travis County clerk, told

news hound

s on Tuesday.



Rooters

continues by making this a reaction by Texas to Donald Trump

...The tack in the backside of the Democratic Party...
's loss, claiming the "raft of voting restrictions" only happened because Donald Trump said it did:

Lawmakers in Texas approved a raft of voting restrictions last year, one of many efforts in Republican-controlled states to pass new limits after former President Donald Trump falsely claimed he lost the 2020 election because of widespread fraud.

It then told the story of the fleeing Texas Democrats, adding that they were doing so over the claim of discriminating against Black voters since they support Democrats more often than not.

This is an outright lie by the Democrats. In 2018, Black turnout surged after voter ID laws were enacted. As you can probably guess,

Rooters

didn't mention that at all.

This is a perfect example of subtle mainstream media narrative manipulation. It frames the Texas voting laws as malicious from the very beginning, and doesn't exactly say much in its defense, but does load up Democrat narratives about it being racist and unfair.
Posted by: Fred || 01/20/2022 00:00 || Comments || Link || E-Mail|| [213 views] Top|| File under:
National Border Patrol Council Endorses Rep. Henry Cuellar's GOP Opponent
[BREITBART] The National Border Patrol Council (NBPC) endorsed Rep.

Henry Cuellar




...Dem representative for Texas' 28th congressional district, serving since 2005. He was a professor at Texas A&M International University (TAMIU) in Laredo. He has positioned himself as a strong advocate for education. Prior to being elected to the U.S. House of Representatives he was a member of the Texas House 1987 to 2001....


's (D-TX) Republican opponent, Casandra "Cassy" Garcia, for his House seat after supporting the Democrat in the 2020 election.

In the previous election, when the NBPC endorsed Cuellar, the congressman used the Council's backing in a campaign ad, Law Enforcement Endorsement, to highlight and promote all of the law enforcement endorsements he had obtained from the NBPC and other police and firefighter associations.

However,


a person who gets all wrapped up in himself makes a mighty small package...


the NBPC's choice to back his Republican challenger could be a bad sign for the congressman, since he is also going against a far-left-backed primary opponent, Jessica Cisneros. On the other hand, Republican House hopeful Garcia is also the former deputy state director for Sen. Ted Cruz;

...US Senator from Texas. Republican contender for president in 2016, his stiff and abrasive manner earned him the title most hated man in the Senate. After a close win over Beto O'Rourke, who tried to out-Lastino him, he grew a beard and let his biting wit shine through. Cruz's comments have been known to leave life-threatening wounds at better than forty feet...
(R-TX) and a presidential appointee of former President Donald Trump
...The tack in the backside of the Democratic Party...
"It is with great enthusiasm that we, the men, and women of the National Border Patrol Council, endorse Casandra "Cassy" Garcia in her campaign for U.S. House of Representatives, District 28," said the NBPC.
Posted by: Fred || 01/20/2022 00:00 || Comments || Link || E-Mail|| [74 views] Top|| File under:
Florida Democrats Struggle to Find Congressional Candidates
[BREITBART] Democrats are struggling to find candidates willing to run for Congress in Florida, as the August primary is only months away, according to a report."Democrats have little clue whose names they'll be marking on their ballots for two of South Florida's most competitive congressional races," according to a report from the Miami Herald.

While the Florida Democrat Party declined to comment on their recruitment attempts to the Herald, the report noted that there had been little evidence that showed the Democrats have anyone lined up to run against Republicans in Florida's Twenty-sixth and Twenty-seventh Congressional Districts after two first-time candidates dropped out.

However,


by candlelight every wench is handsome...


while the state is still going through a once-in-a-decade redistricting process, there reportedly has not been a Democrat to register a campaign committee in either one of the districts.

"At the end of the day, redistricting years present clear challenges for recruiting," Christian Ulvert, a Miami-based Democrat consultant, told the Herald. "But that shouldn't be an excuse that, during an election-year cycle, we don't have clear candidates."

Additionally, while some of the party's leaders in the state have reportedly "pointed to redistricting as the cause" of not finding candidates, some Democrats believe the party leaders are hoping that former members of Congress will run for the seats.

"At this point now, and really since November, we've had [map] drafts from both chambers to give an idea...Any argument that it's about waiting for the new lines, I think, rings a little hollow," said Matt Isbell, a redistricting expert working with the Democrat-aligned People Over Profits, to the Herald.




Posted by: Fred || 01/20/2022 00:00 || Comments || Link || E-Mail|| [67 views] Top|| File under:
CNN Op-Ed Claims 'Everyone' Excited by Prospect of Hillary's Comeback
[BREITBART]


Sure, the girl that gave me syphilis is back in town.


Everyone in politics is thrilled by the prospect of failed presidential candidate Crooked Hillary Clinton
...former first lady, former secretary of state, former presidential candidate, Conqueror of Benghazi, Heroine of Tuzla, formerly described by her supporters as the smartest woman in the world, usually described by the rest of us as The Thing That Wouldn't Go Away. Politix is not one of her talents, but it's something she keeps trying to do...
's political comeback, a CNN
...the organization formerly known as the Cable News Network. Now who knows what it might stand for...
op-ed author, Michael D'Antonio, claimed Tuesday.While Donald Trump
...His ancestors didn't own any slaves...
defeated Hillary by a sweeping 77 electoral college votes, CNN published an op-ed that alleged "everyone in the political world," including Democrats and Republicans, are "excited by the prospect" of Hillary returning to politics:

While the mere mention of the Clintons in the context of another presidential campaign offends some and inspires others, everyone in the political world has a reason to be excited by the prospect.

Among her supporters, there must be millions who have recovered from the heartbreak of 2016 and are ready to back her again. Among those who oppose her, the chance to resume battle against the woman they love to hate must surely send hearts racing.

D'Antonio projected that if Hillary were to run in 2024, her ambition would grant her the ascendancy of other politicians like "Richard Nixon, Ronald Reagan, the first president Bush — who lost either primary or general elections and came back to win the White House."

D'Antonio also stated Hillary would be the most qualified candidate in 2024, even more than President Joe The Big Guy Biden
...46th president of the U.S. You're a lyin' dog-faced pony soldier. Of course Corn Pop is a real person....
, who remained on the sidelines in 2016 and let Hillary skate to the nomination.

"Given her experience as First Lady, a United States senator, and Secretary of State, Hillary is one of the most qualified potential presidents in the land," the article read.

The story accused right-wing media of framing Hillary as a "monster" instead of a "leader," a narrative that could be rectified if she decides to run in 2024.

But Hillary lost badly in 2016, forcing her to recover "at her home in Chappaqua and only recently began returning to public life," D'Antonio continued. "It is this resilience that energizes her critics and her supporters at the mere mention of a comeback."

Posted by: Fred || 01/20/2022 00:00 || Comments || Link || E-Mail|| [232 views] Top|| File under:
Psaki Says Biden Stands By 'Powerful Speech' Comparing Republicans to Segregationists
[NATIONALREVIEW] White House press secretary


Does Rantburg have an exploding head GIF for her?




There isn't enough brain pressure in there to support an explosion. An implosion, however...

Jen Psaki

...a valley girl who woke up one morning and found she was spokeswoman for the U.S. Department of State under Obama. A new American success story, under Biden she became spokeswoman for the whole administration, and she was even able to get her sister a job...
said Tuesday that President Joe Biden
...... 46th president of the U.S. You're a lyin' dog-faced pony soldier. Of course Corn Pop is a real person.......
stands by the speech he delivered in Atlanta last week comparing opponents of Democrats' voting bills to racists and segregationists, arguing that it "wasn't a partisan speech."

Psaki claimed Biden delivered a "powerful speech" about Americans' right to vote "for anyone they choose, whether it is him or someone else."

"It was not a partisan speech," she said. "It was intended to lay out for the public exactly what's at stake and lay out for elected officials what's at stake and he stands by everything he said in that speech."

During his speech advocating a suspension of filibuster rules to pass voting legislation Biden said: "So I ask every elected official in America, how do you want to be remembered? Do you want to be on the side of Dr. King or George Wallace? Do you want to be on the side of John Lewis or Bull Connor? Do you want to be on the side of Abraham Lincoln or Jefferson Davis?"

Biden was attempting to gin up support for the Freedom to Vote Act and the John Lewis Voting Rights Act. The former would federalize some facets of elections, including setting a 15-day minimum early-voting period and setting national standards for voter-ID laws to include a range of documentation. The latter would restore portions of the Voting Rights Act of 1965 that allowed the Justice Department to review election-rule changes in districts with a history of discrimination.


Posted by: Fred || 01/20/2022 00:00 || Comments || Link || E-Mail|| [141 views] Top|| File under:
Home Front: WoT
Pentagon said to be eyeing ways to allow nonbinary troops to serve in the ranks
[WASHINGTONTIMES]

The US does need more LGB riders.


The Department of Defense reportedly wants to allow people who identify as nonbinary to serve openly in the military and is hiring a Washington, D.C.-area think to study the issue.The Pentagon asked the Institute for Defense Analyses to "quietly" determine how it can open up military service to troops who identify as neither male nor female and often use "they" or "them" as their pronouns of choice, according to the online news outlet military.com, which cited three advocates familiar with the request.

Lt. Col. Bree Fram, a transgender Air Force officer, told military.com that speaking with nonbinary military personnel is a "great first step" and likened the study to an earlier analysis by researchers at the RAND Corporation in 2015 before the ban was lifted on transgender people serving in the armed forces.

"We are hopeful this will allow nonbinary individuals to serve authentically and realize their full potential in the military," Lt. Col. Fram said in a statement to the website.

The

B.O. regime

lifted the ban on transgender troops in 2016. The ban was reinstated three years later by President Trump but lifted again at the start of the Biden administration, the same old faces in slightly different places, the same old ideas, the same old graft

...the pack of self-imagined masterminds of strategy and intrigue at the service of the Biden Crime Family and a grateful nation...
. Advocates of the policy change say loosening the rules for entry into the military will be necessary as more potential recruits identify as nonbinary.

"To get the talent, obviously, you've got to kind of get with the times," Jennifer Dane, executive director of the Modern Military Association of America, an LGBTQ advocacy group, told military.com

In December, the Air Force began allowing personnel to include their preferred pronouns in their signature block on military emails.

Aaron Belkin, executive director of the Palm Center, which studies gender and sexuality in the military, predicted opponents will insist a policy change allowing nonbinary personnel to openly serve will be too complicated to enact.




Posted by: Fred || 01/20/2022 00:00 || Comments || Link || E-Mail|| [224 views] Top|| File under:
Who's in the News
35
[untagged]
3
Houthis
3
Hezbollah
3
Tin Hat Dictators, Presidents for Life, & Kleptocrats
2
Boko Haram (ISIS)
2
Govt of Syria
2
Ottoman Proxies
2
Govt of Iran Proxies
2
Taliban/IEA
2
Islamic State
1
Sublime Porte
1
Migrants/Illegal Immigrants
1
Jamaat-e-Islami
1
Govt of Pakistan
1
Moslem Colonists
1
Tablighi Jamaat
1
Commies
1
Banditti
1
Narcos
1
Human Trafficking
Bookmark
E-Mail Me
The Classics
The O Club
Rantburg Store
The Bloids
The Never-ending Story
Thugburg
Gulf War I
The Way We Were
Bio
Merry-Go-Blog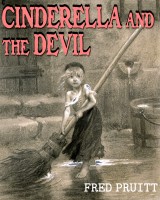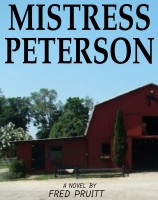 On Sale now!


A multi-volume chronology and reference guide set detailing three years of the Mexican Drug War between 2010 and 2012.

Rantburg.com and borderlandbeat.com correspondent and author Chris Covert presents his first non-fiction work detailing the drug and gang related violence in Mexico.

Chris gives us Mexican press dispatches of drug and gang war violence over three years, presented in a multi volume set intended to chronicle the death, violence and mayhem which has dominated Mexico for six years.
Click here for more information


Meet the Mods
In no particular order...


Steve White
Seafarious
Pappy
lotp
Scooter McGruder
john frum
tu3031
badanov
sherry
ryuge
GolfBravoUSMC
Bright Pebbles
trailing wife
Gloria
Fred
Besoeker
Glenmore
Frank G
3dc
Skidmark
Alaska Paul



Better than the average link...



Rantburg was assembled from recycled algorithms in the United States of America. No trees were destroyed in the production of this weblog. We did hurt some, though. Sorry.
34.239.147.7

Help keep the Burg running! Paypal: