-Great Cultural Revolution
Figure at center of pro-Trump Jan. 6 theories to speak with select committee Friday
[Politico - so you know you're getting the Regime spin]

Ray Epps

met informally with the panel in November and told them he had no relationship with the FBI.

Ray Epps, the former Arizona Oath Keeper at the center of pro-Trump conspiracy theories related to Jan. 6., intends to sit for a transcribed interview Friday with the select committee investigating the attack on the Capitol, his attorney said in a phone interview.

Epps, who has become the centerpiece of an unsupported GOP claim that the FBI incited the mob that ransacked the Capitol last year, met with the Jan. 6 select committee in November and told them he had no relationship to the FBI or any other federal law enforcement agency. But the meeting was just a precursor to a more-formal transcribed interview this week, said Epps' lawyer John Blischak.

Blischak said he expected more details of Epps' involvement to become public soon thereafter.

Epps has kept a low profile since former President Donald Trump's allies began promoting a theory that Epps was a federal agent and helped foment the attack. Their claims stem from videos taken on Jan. 5 showing Epps urging Trump allies to "go into the Capitol" — an exhortation that some in the crowd quickly booed and responded to with chants accusing Epps of being a "fed." Epps quickly added that it should be done "peacefully."

Epps was also seen in footage just before 1 p.m. on Jan. 6 at the front of a line of Trump supporters who were among the first to breach the Capitol barricades. He whispered something into the ear of Ryan Samsel, who has been charged as one of the first defendants to breach secured Capitol grounds. Moments later, Samsel and others charged through a barricade, injuring a Capitol Police officer on the other side.

But Epps did not appear to join in the violence and his lawyer says "he was never in the Capitol building" — key factors in the Justice Department's charging decisions.

Part of the theory promoted by Trump supporters is based on the FBI's decision to remove Epps' face from a Jan. 6 suspect list six months after the attack. The list contains images and videos of rioters who were caught on camera in the crowd but who have not been identified or tracked by the bureau.

Blischak told POLITICO that the reason Epps was removed was, in part, because he was no longer an unidentified suspect. Rather, he called the FBI on Jan. 8 and "explained his position" after a relative informed him that he had been the subject of news reporting related to the riot, Blischak said

Blischak said he had no knowledge about why it took several months for the FBI to remove Epps' face from its "wanted" database.

Trump mentioned Epps by name during an Arizona rally on Saturday, amplifying unsupported claims about Epps' involvement on Jan. 6.

"How about the one guy 'go in, go in, get in there everybody' — Epps — 'get in there go go go,'" Trump said. "Nothing happens to him. What happened with him? Nothing happens."

Blischak said he hadn't heard anything about Trump's commentary.
Posted by: Frank G || 01/19/2022 00:00 || Comments || Link || E-Mail|| [336065 views] Top|| File under: Tin Hat Dictators, Presidents for Life, & Kleptocrats
White House Planning Road Trip to get Joe Back on Track
[NBC News] Biden's reset plan, senior administration officials said, is to make his conversations with members of Congress less of a public priority and to emphasize spending more time communicating directly with Americans.


"Look, Fat. You're a lying dog-faced pony soldier!"


"There is a recognition that we need to change that dynamic," a senior administration official said, adding that Biden has told aides and lawmakers that he intends to make the shift.

Part of the goal is to shed the growing image that Biden is approaching the presidency like a member of the Senate, where he spent more than three decades. "He's mindful that he doesn't want to send the message that his role is to be legislator-in-chief," another senior administration official said.


He had such a stellar record in the Senate, no?


What some of Biden's aides have expressed concern about most is the impression that he is seemingly bogged down at the White House, giving too many "one-dimensional" speeches from Washington instead of showcasing what they see as his greatest political strength: empathy and an ability to connect with ordinary Americans.


But it will be a tough job, because ...COVID!


But finding the time and the best venues outside Washington has been a challenge, both because of how much time Biden has invested in congressional negotiations and because the pandemic has made such travel outside the capital more complicated and time-consuming.
Posted by: Bobby || 01/19/2022 00:00 || Comments || Link || E-Mail|| [336071 views] Top|| File under:
Heed the pleas of the subway-shover's sister: Stop letting the severely mentally ill roam loose and untreated
[NYPOST] Even if you don't have a loved one plagued by mental illness who refuses to get help, you have to feel for Josette Simon, the sister of the man known as Simon Martial, 61, who has admitted to the horrific Times Square murder of Michelle Go."I remember begging one of the hospitals, 'Let him stay,' because once he's out, he didn't want to take medication, and it was the medication that kept him going," Josette, 65, told The Post.

New York City's mental-health system (perhaps the entire nation's) is broken. Time and again, it releases to the streets people who are a danger to at least themselves, and tragically often to innocents like Go. Even pleas from family members like Josette Simon prove futile, as the system doesn't even use the tools available, such as Kendra's Law, to mandate treatment.

"There was nothing I could do," she weeps. "And they let him out in the street.

"People who saw him know — he's crazy," she says. "My brother had been sick for so long." Diagnosed with schizophrenia decades ago, he was taken in by another sister after their mother's death. "She had to call the police on him a couple of times, but after that, he went downhill. He's been in and out of mental hospitals at least 20 years."

He did state prison time after robbery and attempted robbery convictions. "Get him some help," she pleads. "I'm not saying let him out, but get him some help."




Posted by: Fred || 01/19/2022 00:00 || Comments || Link || E-Mail|| [336064 views] Top|| File under:
Aztec gods left with no chants at California schools

[RT] Students at

Caliphornia, an impregnable bastion of the Democratic Party,

public schools won't be asked to recite a chant based on Aztec religious practices, which some parents compared to a prayer to "demotic" pagan gods, who used to get human sacrifices.

The California Board of Education and Department of Education (CDE) agreed to drop the rite from the model curriculum for the optional Ethnic Studies Program, local media reported. The decision was taken as part of a court settlement with three parents who objected to its adoption last March.

The model curriculum offered teachers a number of "affirmations, chants, and energizers" to be used in classroom to "bring the class together, build unity around ethnic studies principles and values, and to reinvigorate the class following a lesson that may be emotionally taxing or even when student engagement may appear to be low."

One of them dubbed "In Lak Ech affirmation" is based on Aztec beliefs about the world and its origin. The guideline describes it as an adaptation "into poetic, rhythmic, hip hop song form" of the Aztec concept of four movements or four epochs, the Nahui Ollin. The chant focuses on the idea of unity between oneself and another person.

The modern reimagining of Nahui Ollin puts forward four principles of self-reflection, learning history, creativity and self-renewal. However,


facts are stubborn; statistics are more pliable...


they were named after Aztec deities. So when students during the In Lak Ech affirmation call out their creative side, for example, they also invoke Huitzilopochtli, the Aztec god of war, sun, and human sacrifice.

The plaintiffs in the case, represented by the Thomas More Society, alleged that the CDE was de facto introducing pagan prayers into the curriculum, in violation of California's constitution.

"The Aztec prayers at issue — which seek blessings from and the intercession of these demonic forces — were not being taught as poetry or history," Paul Jonna, partner at LiMandri & Jonna LLP and Thomas More Society Special Counsel, said in a statement.
Posted by: Fred || 01/19/2022 00:00 || Comments || Link || E-Mail|| [336078 views] Top|| File under:
Michigan Democrats tell parents they are NOT 'clients' of public schools, that children should be taught 'what society needs them to know' - and that taxpayers should stay out of education
[Daily Mail, Where America Gets Its News]
Democrats in Michigan were blasted for telling parents that they are not 'clients' of public schools and that they shouldn't be involved in their kids' education


A Facebook post on Saturday shared by the state's Democrats also said parents can sign their kids up in private schools if they don't like the way things are


The post was later deleted on Monday and Democrats apologized for the post


Republicans in the state are calling for Governor Gretchen Whitmer to act on the fiasco


Michigan's gubernatorial elections are coming up soon in March as Whitmer seeks reelection


Former Detroit Police chief and Republican candidate James Craig, who blasted the post on Sunday, will also be running for the governor's seat


Michigan Democratic Party deletes social post claiming parents aren't 'client of the public school'

[JUSTTHENEWS] Facebook post ignited a hailstorm of criticism as the debate over parental rights continues to rage across America.

A weekend Facebook post by the Michigan Democratic Party ignited a hailstorm of criticism, prompting the party to eventually delete the comment Monday.

"Not sure where this 'parents-should-control-what-is-taught-in-schools-because-they-are-our-kids' is originating, but parents do have the option to choose to send their kids to a hand-selected private school at their own expense if this is what they desire," the deleted post read.

It continued: "The purpose of a public education in a public school is not to teach kids only what parents want them to be taught. It is to teach them what society needs them to know. The client of the public school is not the parent, but the entire community, the public[.]"

The comments echoed a sentiment expressed by failed gubernatorial candidate Terry McAuliffe during a campaign debate last October. "I don't think parents should be telling schools what they should teach," then Gov. McAuliffe said during a debate with now Gov. Glenn Youngkin. McAuliffe's statement is widely attributed to derailing his campaign.

Michigan Freedom Fund Executive Director Tori Sachs also took issue with the Facebook post.

Sachs cited Michigan law, which states in Section 380.10: "It is the natural, fundamental right of parents and legal guardians to determine and direct the care, teaching, and education of their children. The public schools of this state serve the needs of the pupils by cooperating with the pupil's parents and legal guardians to develop the pupil's intellectual capabilities and vocational skills in a safe and positive environment."

Rep. Pamela Hornberger, R-Chesterfield Twp., is House Education Committee chairwoman. She responded with her own Facebook post.

"Michigan Democrats have continually sided with the education establishment and unions to fight against school choice and parent empowerment," Hornberger wrote. "Their decisions harm our students. If the education establishment and unions continue to fund Democrats, the Democrats will continue to vote against the best interest of Michigan's students and families."

In a subsequent post, the Michigan Democratic Party noted they had removed the group's initial statement.

"We have deleted a post that ignored the important role parents play – and should play – in Michigan public schools. Parents need to have a say in their children's education, end of story," the post reads.

The retraction continues, "The post does not reflect the views of Michigan Democrats and should not be misinterpreted as a statement of support from our elected officials or candidates."
Posted by: Skidmark || 01/19/2022 00:00 || Comments || Link || E-Mail|| [336077 views] Top|| File under:
-Signs, Portents, and the Weather-
Joe Biden's Jim Crow 2.0 tour collides with reality: Blacks strongly support voter ID
[JustTheNews] Biden's decision to use the MLK holiday as a backdrop to push his voting bill exposed another rift: There isn't even agreement in the late civil rights leader's own family about the need for the legislation.

With drama and fury, President Joe Biden declared to the nation on Martin Luther King Jr. Day that state laws requiring voter ID or banning mass mailing of absentee ballots amounted to an "assault on our freedom to vote," especially for minority Americans.

Four days earlier, a poll in Michigan told a different story: Three-quarters of the battleground state voters supported ballot ID requirements, with black voters expressing the highest support at 79%.

Those findings have been confirmed in national polls as well, exposing a dilemma for Democrats in Washington who are making a last-ditch effort to pass legislation gutting many state and local controls of elections in favor of federal standards.

Those standards — like banning voter IDs, imposing no excuse absentee voting and making it harder to clean outdated voter rolls — are not what the majority of Americans are seeking.

"A recent national survey found that four key election reforms are supported by more than 80% of voters," pollster Scott Rasmussen recently wrote in an article highlighting the disconnect. "These include removing people who have died or moved from voter registration lists; requiring all voters to show photo ID before casting a ballot; wanting all ballots received by Election Day; and, having all voting machines made in the United States."

In Rasmussen's latest national poll on the issue, 78% of African-American voters supported voter ID.

Such public sentiments impose a harsh reality check on Biden's argument that state voter laws amount to "Jim Crow 2.0" and are disenfranchising poor and minority voters. Most voters don't see cleaning outdated names from voter roles or requiring IDs to cast ballots as "obstacles to the ballot box" like Biden argued in Monday's speech.

The polling may also help to explain why several centrist Democrats like Sens. Joe Manchin of West Virginia, Jon Tester of Montana, and Kyrsten Sinema and Mark Kelly of Arizona are resisting efforts to change the Senate's filibuster rule so that Democratic voting legislation can pass with a simple majority and not the 60 votes currently required.
Posted by: Skidmark || 01/19/2022 00:00 || Comments || Link || E-Mail|| [336065 views] Top|| File under:
Government Corruption
Former AG William Barr's memoir to be published March 8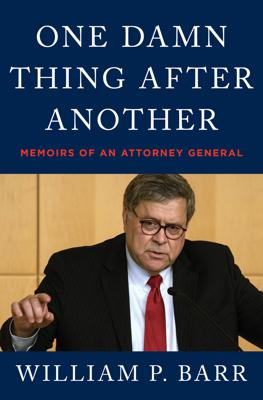 NEW YORK (AP) — Former Attorney General William P. Barr has a memoir coming out March 8 titled "One Damn Thing After Another," and billed by his publisher as a "vivid and forthright book" of his time serving two "drastically different" presidents, Donald Trump and George H.W. Bush.

"Barr takes readers behind the scenes during seminal moments of the Bush administration in the 1990s, from the LA riots to Pan Am 103 and Iran Contra," William Morrow, an imprint of HarperCollins Publishers, announced Tuesday. "With the Trump administration, Barr faced an unrelenting barrage of issues, such as Russiagate, the opioid epidemic, Chinese espionage, big tech, the COVID outbreak, civil unrest, the first impeachment, and the 2020 election fallout."

The title of the long-rumored book refers to an expression Barr had heard about the nature of the job of attorney general.
Posted by: Besoeker || 01/19/2022 00:00 || Comments || Link || E-Mail|| [336065 views] Top|| File under:
Fulton County Ballot Image: What a SHAm!
[Uncover DC] Recently we reported on the official Fulton County ballot image files from the 2020 general election having been modified without explanation. The file timestamps for those modifications were not associated with expected processes or procedures.

Now we can report that most of those ballot image files that, according to their timestamps, were inexplicably modified and are missing the corresponding file used to ensure they are authentic.

When a ballot is scanned on Dominion Voting Systems, the machine produces an image of the ballot, runs that image through an algorithm, and produces a code (called a hash code) that can be used to authenticate the corresponding ballot image at a future time.

For example, if one were to alter the ballot image and change a vote from Donald Trump to Joseph Biden, you could take that image and run it through the same program, and the hash code it produced would not match the original hash code.

When the ballot image is created, that code is saved alongside the ballot image in a file called a SHA file. So every ballot image (TIF file) should have a corresponding SHA file. For example:


But when we looked at the Absentee By Mail ballot images for Fulton County, we found a problem. Out of 148,318 ballot images, we only have 16,034 SHA files! These are the file listings without SHA files.

Not only that, ballot images saved with SHA files were saved at the same time as ballot images without SHA files on the same tabulator!

He asked the former Dominion Employee, who is now Fulton County Information Systems Manager for the Department of Registration and Elections, Dominic Olomo (Yes, I'm serious). Dominic's response to why we only have 16,038 SHA files out of the 148,318 ballot images?

Dominic Olomo says:

"I need to know what SHA files he is referring to and from who did he recevice [SIC] these files and when?"

Dominic seems more interested in finding out what we know instead of what happened to the SHA files. You have to ask yourself, "Why?".
Posted by: Wheter Glomort4636 || 01/19/2022 00:00 || Comments || Link || E-Mail|| [336065 views] Top|| File under:
Home Front: Politix
Two More Democrats Announce Retirements
The bad news - they're in heavy blue states (RI and CA). The good news - Langevin represents the Warwick RI area (RI - 2) of the state (read - not Providence, which my uncle once described as 'everyone's corrupt down here' when he left Manchester, NH many years ago) and McNerney (CA - 9) represents the area around Stockton, still in spitting distance of SF and fucking Berkley. I think we're now in the mid-20's of Dem rats deserting the sinking ship.


[Gateway Pundit] - Two more House Democrats on Tuesday announced they will not be seeking reelection this year.

Rhode Island Congressman James Langevin (D) announced he won't be running for reelection after 22 years in Congress.

This is the first open seat in Rhode Island since 2010.

"I have not come to this decision lightly, but it is time for me to chart a new course, which will allow me to stay closer to home and spend more time with my family and friends," Langevin wrote in an op-ed in The Providence Journal. "And while I don't know what's next for me just yet, whatever I do will always be in service of Rhode Island."

Langevin, 57, did not disclose why he was retiring from Congress.

Separately on Tuesday, Democrat Rep. Jerry McNerney (CA) announced he will not be seeking reelection this year.
Posted by: Raj || 01/19/2022 00:00 || Comments || Link || E-Mail|| [336072 views] Top|| File under:
Bill de Blasio announces he's not running for governor of New York
[NYPOST] Former Mayor Comrade Bill de Blasio

...cryptocommie mayor of New York and for some reason a Dem candidate for president in 2020. Corrupt and incompetent, his qualifications for office seem to consist of being married to a black woman, with whom he honeymooned in Cuba. He has a preppy-looking son named Dante, whose Divine Comedy involved getting his back hair up when a police car drove past him slowly. New Yorkers voted for him, so they deserved him...
will not run for governor, he announced Tuesday.

In a video posted on Twitter, de Blasio touted his record on education and policing before declaring, "No, I'm not going to be running for governor of New York state."

"But I am going to devote every fiber of my being to fight inequality in the state of New York," he added in the 90-second clip, recorded outside one of his Park Slope homes.

De Blasio, who formed a candidate committee in November, promised to announce "more news" in the coming days, hinting he will not exit the political arena.
Posted by: Fred || 01/19/2022 00:00 || Comments || Link || E-Mail|| [336072 views] Top|| File under:
Mueller witness pleads guilty in illegal scheme to funnel UAE money to Hillary Clinton's 2016 campaign
[WASHINGTONEXAMINER]

George Nader

, a key witness in former special counsel Robert Mueller's Russia investigation and a convicted child sex predator, quietly pleaded guilty last year to involvement in an illegal campaign finance scheme funneling millions of dollars from the United Arab Emirates into Crooked Hillary Clinton

...former first lady, former secretary of state, former presidential candidate, Conqueror of Benghazi, Heroine of Tuzla, formerly described by her supporters as the smartest woman in the world, usually described by the rest of us as The Thing That Wouldn't Go Away. Politix is not one of her talents, but it's something she keeps trying to do...
's 2016 presidential campaign.Nader, a Lebanese American lobbyist, was sentenced to 10 years in prison in June 2020 after pleading guilty to bringing an underage teenage boy to the United States for sex and possessing child pornography. What was not publicly known until recently was that he also pleaded guilty to an illegal foreign donation scheme.


The Department of Justice revealed in a December sentencing memo that Nader had pleaded guilty to a single count on July 22, 2020. The court filing says Nader and Ahmad "Andy" Khawaja, a Los Angeles-based chief executive of Allied Wallet, "orchestrated a scheme to funnel over $3.5 million in foreign funds into the 2016 presidential election." The DOJ added that they "did so to gain direct access to unsuspecting high-level political figures to further their professional endeavors: in the defendant's case, out of a desire to lobby on behalf and advance the interests of his client, the government of the United Arab Emirates; in Khawaja's case, in the hopes of securing political appointment in the future."

Nader was indicted in December 2019 for what prosecutors said was his role in a scheme to conceal large sums of illegal campaign contributions to help Clinton in 2016. He was accused of conspiring with Khawaja to conceal the source of more than $3.5 million in campaign contributions to political committees associated with Clinton.

Posted by: Fred || 01/19/2022 00:00 || Comments || Link || E-Mail|| [336066 views] Top|| File under:
Maxine Waters uses race to smear fellow Dems Manchin, Sinema: 'They don't care about blacks'
[BIZPACREVIEW] In anything but what might be considered a spoiler alert, radical Democrat The Ageless and Downright Brilliant Comrade Maxine Impeach 45! Waters
...U.S. Representative for California's 43rd congressional district, serving since 1991, a total of 30.13401 years. A member of the Democratic Party, she is the most senior of the twelve black women currently serving in the United States Congress, and a member and former chair of the Congressional Black Caucus. Before becoming a member of Congress she served in the California Assembly, to which she was first elected back when Disco was in flower, in 1976, which would make it 45.13195 years. She has been a politician for virtually all her adult life. If she was a little brighter she'd be a Communist...
claims that U.S. Sens. Joe Manchin
...Dem senator-for-life from West Virginia. Manchin is one of the approximately one (okay, two) Dem senators who exhibits more integrity than Jello, often even representing his constituents...
and Kyrsten Sinema

...Dem senatrix from Arizona. She began her political career in the Arizona Green Party and rose to prominence for her progressive advocacy, supporting causes such as LGBTQ rights and opposing the war on terror. She left the Green Party to join the Arizona Democratic Party in 2004 and was elected to a seat in the United States House of Representatives in 2012. After her election, she joined the New Democrat Coalition, the Blue Dog Coalition and the bipartisan Problem Solvers Caucus, amassing one of the most conservative voting records in the Democratic caucus. She won the 2018 Senate election to replace the retiring Jeff Flake, defeating Republican nominee Martha McSally. Sinema is the first openly bisexual (meaning she's not particular) and the second openly LGBT woman to be elected to the House of Representatives and to the Senate in 2012 and 2018, respectively. She also was the first woman elected to the Senate from Arizona....
"don't care about minorities" because neither Democrat will vote to end the filibuster.An "always optimistic" U.S. Rep. Waters (D-Calif.) also slammed Republicans, who are supposedly under the spell of Donald Trump
...Oh, noze! Not him!...
, for their opposition to changing the filibuster math, which she argued posed a "difficult time" for Democrats and the country itself.

Democrats would love to end the 60-vote threshold requirement in the upper chamber to enable them to jam through the currently stalled, so-called voting rights legislation, as well as other components of their far-left wishlist.

Waters told MSNBC host Aaron Gilchrist on Sunday in the footage embedded above that "We have two Democrats, Manchin and Sinema, and they are holding up the Democratic agenda. They have decided that they are going to stick with support of the filibuster, and they don't care whether or not they undermine the rights of minorities and blacks in this country...they don't care about us..."

Those who fundamentally disagree with Waters would argue that the Democrat duo are all that stands in the way of full-on socialism in America. Imagine, moreover, the kind of even more extreme rhetoric at play in the political/media ecosystem if the GOP was still in control of the Senate.




Posted by: Fred || 01/19/2022 00:00 || Comments || Link || E-Mail|| [336072 views] Top|| File under:
Inslee ignores will of voters, rescinds ban on affirmative action through executive order
[THEPOSTMILLENNIAL] Washington state Democrat Governor Jay Inslee


...Governor of Washington state and failed candidate for the 2020 Dem presidential campaign, mainly because nobody outside the state and some inside had ever heard of him. He complained, complained, complained that the Trump administration wasn't doing enough to help the state, then returned an Army field hospital and 400 ventilators that didn't get used...


announced last week that through an executive order he will be rescinding the state's ban on affirmative action, ignoring the will of Washington state voters who voted to reject the initiative in 2019.


But... but... democracy?


The executive order will allow state hiring, contracting, and education to hire based upon affirmative action as means to "diversify" the state government, rescinding the 20-year-old ban.

In 2019, Washington state residents voted to reject Referendum 88 in a 50 to 49 percent vote. Referendum 88 acted as a veto referendum that was designed to require a statewide vote on Initiative 1000 which was approved by the state's legislature in April 2019.

Washington Initiative 1000 was designed to allow affirmative action policies by the state of Washington in the areas of public education, public employment, and public contracting as long as such policies do not constitute preferential treatment (as defined) and do not use quotas.

Inslee released a statement on Monday and said that his executive order will work to achieve equity in government institutions, which received praise from other state officials including Seattle

...a formerly lovely city in Washington state, governed by communists, anarchists, dipshits, and other sorts of incompetents. Home to Starbuck's, Boeing (at least for now), and Amazon, Microsoft, and Costco, the city became rich beyond its wildest dreams. All that money attracted the usual sort of grifting politician, and it's well on its way to chewing off the hand that feeds it...
's new Democrat Mayor Bruce Harrell.



Posted by: Fred || 01/19/2022 00:00 || Comments || Link || E-Mail|| [336065 views] Top|| File under:
Who's in the News
42
[untagged]
6
Houthis
4
Banditti
3
Islamic State
3
Sublime Porte
2
Tablighi Jamaat
2
Govt of Syria
2
Tin Hat Dictators, Presidents for Life, & Kleptocrats
2
Commies
1
Boko Haram (ISIS)
1
Govt of Iran
1
Muslim Brotherhood
1
[untagged]
1
Taliban/IEA
1
Migrants/Illegal Immigrants
1
Govt of Iran Proxies
1
Hezbollah
1
al-Shabaab (AQ)
Bookmark
E-Mail Me
The Classics
The O Club
Rantburg Store
The Bloids
The Never-ending Story
Thugburg
Gulf War I
The Way We Were
Bio
Merry-Go-Blog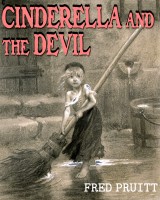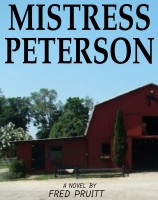 On Sale now!


A multi-volume chronology and reference guide set detailing three years of the Mexican Drug War between 2010 and 2012.

Rantburg.com and borderlandbeat.com correspondent and author Chris Covert presents his first non-fiction work detailing the drug and gang related violence in Mexico.

Chris gives us Mexican press dispatches of drug and gang war violence over three years, presented in a multi volume set intended to chronicle the death, violence and mayhem which has dominated Mexico for six years.
Click here for more information


Meet the Mods
In no particular order...


Steve White
Seafarious
tu3031
badanov
sherry
ryuge
GolfBravoUSMC
Bright Pebbles
trailing wife
Gloria
Fred
Besoeker
Glenmore
Frank G
3dc
Skidmark



Better than the average link...



Rantburg was assembled from recycled algorithms in the United States of America. No trees were destroyed in the production of this weblog. We did hurt some, though. Sorry.
3.231.217.107

Help keep the Burg running! Paypal: