-Great Cultural Revolution
Loudoun County school board faces parents again after sexual assault controversy
[NYPOST] A Virginia school board faced furious parents for the first time in five months after a sexual assault controversy saw the public meetings abruptly shut down to spectators.



Loudoun County

Public Schools allowed members of the public to watch on again as it held its school school board meeting on Tuesday night.

Parents repeatedly applauded each other as they got up to address the school board, the Washington Examiner reported.

"Up is not down, left is not right, and everyone is fed up with the lies and gaslighting," parent Kristen Tapia told the board.

The meeting marked the first time members of the public were permitted to be in the room after chaos broke out in June when the father of a student who was sexually assaulted in a school bathroom got up to defend his daughter.

The volatile meeting ended with the dad,

Scott Smith

, being arrested and dragged out amid a scuffle. Smith had said someone at the meeting told him they didn't think his daughter had been raped.

The sexual assault ignited a political firestorm and the Loudoun County school board meetings made national headlines after Smith was branded a domestic terrorist.

The male student has since been found guilty of the sexual attack at Stone Bridge High School earlier this year.

Ever since that June meeting, the school board had been making those who wanted to address the board during public comments wait in a line outside the room.

After being invited back in on Tuesday, parents addressed the board on a range of issues, including the assault, mask policies and Critical Race Theory


...teaches that skin color is the most important characteristic of any person, which translates to separate but equal with a different bunch in charge. All whites and Asians are born racist and racism permeates every aspect of society, which should be dismantled and the remains turned over to the kind of dipshit who pushes this nonsense...
One parent also referenced Virginia's recent gubernatorial election during which Republican Glenn Youngkin pulled off an upset and defeated Democrat Gov. Terry McAuliffe
...If you constructed what a political boss looks like, it would be him....
"We the people are back. We asked you, the board elected to represent us, to put down your cellphones and listen closely," parent Erin Thomas said.

"The election you claimed was our motivation is over and we are still here ... It is time for accountability."

Posted by: Fred || 12/02/2021 00:00 || Comments || Link || E-Mail|| [336068 views] Top|| File under:
Teachers to take courses in critical race theory in Washington state
[THEPOSTMILLENNIAL] As activist teachers' unions across the country continue to be exposed for teaching Critical Race Theory


...teaches that skin color is the most important characteristic of any person, which translates to separate but equal with a different bunch in charge. All whites and Asians are born racist and racism permeates every aspect of society, which should be dismantled and the remains turned over to the kind of dipshit who pushes this nonsense...
and pull back their radical curriculum, the Washington Education Association is doubling down on the controversial content.

On December 1, Randy Paddock, the Equity & Diversity Coordinator and the WEA will be teaching a continuing education to members of the union he has given before entitled Institutional Racism and White Privilege. Past classes listed that were given by Paddock include a series on "Implicit Bias" trainings on Gender and Intersectionality, LGBTQ, Race and Ethnicity and other similar topics. The classes repeat regularly throughout the schedule.

Paddock has also served as a representative for the National Education Association's UniServe program in Washington State which offers trainings for staff that have included, Supporting Staff Learning on Becoming Anti-Racist which addressed "...whiteness and how the institutionalization of this is showing up during the COVID pandemic, how to recognize bias in yourself and others, addressing and redressing everyday racism." The cirriculm included "...analysis about race, privilege, and systems of oppression in affiliate work."

The NEA, America's largest teachers' union, announced that they supported the teaching of CRT and that they intended to hire staff to "fight back" against those who oppose the radical curriculum. This while parents were protesting critical race theory across the country.

The WEA, which is an affiliate of the NEA, over the summer released a talking point guide for their members in order to push back to parent complaints about the radical curriculum. The talking points blog entitled Teaching Truth: Educators' Rights included methodology to convince parents CRT was not being taught.

"Educators are experts on making sure our students learn honesty about who we are, integrity in how we treat others, and courage to do what's right. Recent broad-ranging attacks on how we teach and what we teach has created confusion about how we can safely continue teaching accurate and updated curricula..."

Though Washington state Public School Superintendent Chris Reykdal has claimed CRT is not being taught in Washington's schools, the talking points clearly outline that not only is it being taught, but that teachers cannot be disciplined for teaching the radical curriculum.

"I have been told by my administration I cannot teach Critical Race Theory
. How does that impact me? Critical Race Theory is taught in universities and law schools, but at the PK-12 and community college levels we teach age-appropriate lessons that help our students understand and communicate across differences and portray a holistic and accurate picture of our nation's history."

Additionally, the union told their staff that they could not be disciplined for teaching "...prescribed curricula."

"You are protected in teaching the curriculum. We are instructed by our school districts to teach prescribed curricula and cannot be disciplined for teaching these."


Posted by: Fred || 12/02/2021 00:00 || Comments || Link || E-Mail|| [336072 views] Top|| File under:
-Land of the Free
US, Mexico to announce deal reinstating Trump-era 'Remain in Mexico' policy: report
[FoxNews] Mexico and the U.S. are expected to announce that they reached an agreement to restart the controversial "

Remain in Mexico

" program that will look "fairly close" to the version during the Trump administration, a report said.

The Washington Post, citing U.S. and Mexican officials, reported that the Biden administration is still ironing out final details. The paper pointed out that President Biden has tried to end the program, but has lost legal battles.

The White House and the Department of Homeland Security did not immediately respond to an after-hours email from Fox News.

The policy was first implemented by former President Trump and requires asylum seekers at the southern border to stay in Mexico while they await hearings in U.S. courtrooms to determine their eligibility and status.

The policy, in cooperation with Mexico, resulted in court tents being set up along the border in places like Laredo, Texas, where migrants could briefly enter for their hearings before going back to Mexico.

About 70,000 asylum-seekers have been subject to the "Remain in Mexico" policy, known officially as "Migrant Protection Protocols," which President Donald Trump introduced in January 2019 and Biden suspended on his first day in office.

A federal judge sided with the states of Texas and Missouri by ordering the Biden administration in August to reinstate the policy "in good faith."

Proponents of the policy claimed it was an effective program that kept illegal immigrants out of the country and reduced the "pull factors" that draw other migrants. Critics blasted it as a cruel policy that put migrants at risk of violence and led them to subsist in squalid conditions.

Criticism of the Biden administration's border policies has only sharpened due to new COVID-19 variants and what critics see as a lack of attention from Vice President Kamala Harris, who was assigned to take over the migration issue in March.
Posted by: Skidmark || 12/02/2021 08:56 || Comments || Link || E-Mail|| [336075 views] Top|| File under: Migrants/Illegal Immigrants
Great White North
CBC gives list of 'problematic' language people should censor from their speech
[THEPOSTMILLENNIAL] A new list of words compiled by CBC Ottawa was broken down by "anti-racism and language experts" in an article released on Tuesday, with many of the terms being rather innocuous.

Experts noted that using these words "doesn't automatically make you a bad person," as the racist etymologies are not obvious in most cases.

"It's not so much about political correctness, I think it is about the empirical accuracy and ... if somebody really calls us out on a particular word, we need to stop and say, 'It's not about me,'" said Ottawa-based consultant Jas Kalra.

Anti-racism trainer Joseph Smith said that the terms are not all negative, but some terms like "blackmail" and "blacklist" use black in a negative way that lowers the status of black people. "[It] connotes evil, distrust, lack of intelligence, ignorance, a lack beauty — the absence of white."

The CBC lists several words in their article, including: Ghetto, blackmail gypped, powwow, crippled, blind spot, first-world problem, lame, spirit animal, grandfathered in, tone deaf, blindsided, black sheep, tribe, spooky, savage, brainstorm, and to sell someone down the river.

Terms like "ghetto" and "inner city" have clear historical negative connotations, said Smith, saying that "Ghettos and inner cities were typically seen to be places where less refined people lived — the people who weren't up to date culturally, development-wise" while suburbs were seen as the safer counter-part to inner cities.

The term spooky, apparently, also has negative connotations related to race, as the term "spook" was used during World War II to refer to black soldiers.

The term "grandfathered in" meanwhile should not be used due to its connection to a 19th century policy which "indirectly stopped Black Americans from voting by limiting eligibility to only those whose ancestors could vote." The phrase also re-enforces the patriarchy.

"A patriarchic family having supreme power over how things operate and manifest, and them possessing all the power and autonomy to make decisions and dictate the course of the future," said Smith.

"It's re-inscribing the idea of a male-dominated society or world."

Terms like "lowest on the totem pole" and "savage," as well as "spirit animal," "powwow," and "tribe," should all also be blacklisted from everyday use. "Savage" was even called the Indigenous "N-word" by educator Douglas Stewart.


Posted by: Fred || 12/02/2021 00:00 || Comments || Link || E-Mail|| [336068 views] Top|| File under:
Government Corruption
Gov. Newsom Family Vacation: $29K per Night at Cabo San Lucas Villa
[CaliforniaGlobal] A key question remains: Who paid for this vacation?

The Globe has received several photos and a now-removed Tweet from sources who were in Cabo San Lucas in the Mexican state of Baja California Sur over Thanksgiving at the same time California Gov. Gavin Newsom and his family vacationed.

The sources said the Newsoms stayed nearby at a $23,000 to $29,000 per night villa, La Datcha Cabo San Lucas villa, owned by Russian entrepreneur and businessman Oleg Tinkov. The sources said from their rental they could see the 10,000 to 12,000 square foot villa, and said it comes with two chefs, four to five servers, personal trainers, and the like.

"We were told the governor and his family were there," one source said. "We could see him, and a blonde woman who looked like his wife, and kids, and another couple."

The question is, at $29,000 per night for the holiday rate, did Gov. Newsom pay for it? If not, who picked up the tab for the $203,000 week-long stay at La Datcha Cabo San Lucas vacation villa for the Newsoms? Was it a gift?

Newsom was paid $209,747 in 2020 as Governor of California.

The Globe contacted the governor's press office midday on Tuesday and asked:

"The California Globe is preparing to report on the governor's recent vacation. Can you tell us whether the governor paid for his vacation villa himself. If not, who did?"

We heard back from the governor's press secretary late in the day: "Katy — This was a personal trip paid for by the family."

The Globe has no reason to doubt the word of the press secretary. But "by the family" is an intriguingly crafted answer, especially when one's family members include prominent Californians whose surnames are Brown, Pelosi and Getty.


The Globe replied to the press secretary asking, "Thank you for your reply Erin. What family paid for this?"

After the article published, Governor Newsom's Press Secretary Erin Mellon emailed and said, "The Newsom family."

She called the Globe and again said "the Newsom family" paid for the villa in Cabo. We asked "What Newsoms?" She finally said, "The governor... paid for it for a personal trip."
I would have guessed his cartel buddies not only paid for it but guaranteed his safety while he stayed in their little narco state. Even so, I would not have risked it myself. But that's why it's such a shame about Mexico. The place does look nice...


Posted by: Abu Uluque || 12/02/2021 00:00 || Comments || Link || E-Mail|| [336075 views] Top|| File under:
Home Front: Politix
Symone Sanders, a top Kamala Harris adviser, resigning amid signs of VP office disarray
[FoxNews] Symone Sanders, a senior adviser to Vice President Harris and her chief spokesperson, will depart at the end of the year, in a sign of growing turmoil within the office.

Sanders is the second top Harris aide to announce her departure in less than a month. Just two weeks ago, it emerged that Harris Communications Director Ashley Etienne had resigned. Harris has been plagued by poor approval ratings and questions from Republican critics about her competence.
Posted by: Frank G || 12/02/2021 11:26 || Comments || Link || E-Mail|| [336074 views] Top|| File under:
Stacy Abrams To Run For GA Governor In 2022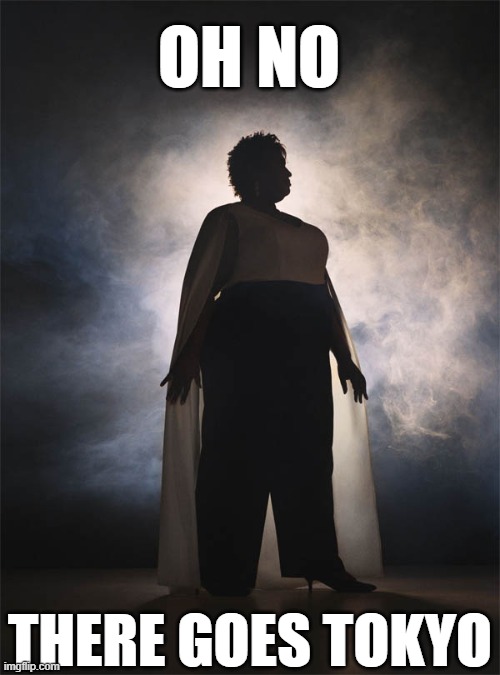 [The Hill]

This would be her re-election, amirite?




Now before you smartasses point out the obvious, she's not physically 'running' here, okay? 'Cause that shit would cause mini-earthquakes like that big Kool-Aid Guy in the commercials...


[Boston.com]

Stacey Abrams

, the Georgia Democrat and leading voting rights activist, said Wednesday that she will launch another campaign to become the nation's first Black woman governor.

Without serious competition in a Democratic primary, the announcement could set up a rematch between Abrams and incumbent Republican Gov. Brian Kemp. Their 2018 contest was one of the most narrowly decided races for governor that year and was dominated by allegations of voter suppression, which Kemp denied.
More like "which were never proven", but leave it to Boston / left-wing media to continue to peddle the lie.



She's running on her record.
Posted by: Raj & Frank G. || 12/02/2021 00:00 || Comments || Link || E-Mail|| [336067 views] Top|| File under:
NYC schools chief Meisha Porter stepping down as chancellor next year
[NYPOST] City schools Chancellor

Meisha Porter

announced Wednesday that she will step down from her role at the end of Mayor de Blasio's term.In an appearance on NY1, Porter said she will be taking the helm at a new Bronx nonprofit organization once mayor-elect

Eric Adams



...retired New York City police captain, member of the New York State Senate, first Black Brooklyn borough president, law and order Dem after a brief fling with the Publicans. The New York Times isn't fond of him, suspecting he may not actually be black...
assumes office.

Adams is widely expected to name Department of Education veteran

David Banks

— who mentored Porter early in her career — as new head of the nation's largest school system.

Porter ascended to the position after the abrupt departure of former schools chief

Richard Carranza

in March.

She previously served as a principal and later Bronx Executive Superintendent before de Blasio tapped her as his third and final chancellor.

The DOE described Porter's new organization, The Bronx Community Foundation, as "the first and only community foundation dedicated to supporting and investing in community power to eradicate inequity and build sustainable futures for all Bronxites."

The agency lauded Porter for spearheading several initiatives during her brief tenure — including the controversial replacement of

Gifted and Talented

programs with a general enrichment format.

Posted by: Fred || 12/02/2021 00:00 || Comments || Link || E-Mail|| [336068 views] Top|| File under:
DeBlasio opens legalized heroin injection sites in New York City
[THEPOSTMILLENNIAL] Mayor Comrade Bill de Blasio

...cryptocommie mayor of New York and for some reason a Dem candidate for president in 2020. Corrupt and incompetent, his qualifications for office seem to consist of being married to a black woman, with whom he honeymooned in Cuba. He has a preppy-looking son named Dante, whose Divine Comedy involved getting his back hair up when a police car drove past him slowly. New Yorkers voted for him, so they deserved him...
and the New York City Health Department announced Tuesday the opening of the first legalized heroin injection sites in the US.

Addicts can bring illegal drugs to these locations and inject them under supervision. According to officials staff at the locations will administer medication to reverse overdoses, give out clean needles, and provide information on addiction treatment. They claim that the staff will not be providing the drugs.

The sites, called Overdose Prevention Centers (OPC) are located in Harlem and Washington Heights. There was tremendous pushback to the proposed locations and according to residents, with little to no community outreach or public comment. According to WCBS, Syderia Asberry-Chresfield who has lived in Harlem for over 30 years, but is considering leaving for good, due to the rampant drug use in the area. "We have 22 schools within a two-block radius of these methadone clinics. This is normalizing behavior for our children. There's nothing normal about this."

Asberry-Chresfield is the co-founder of the Greater Harlem Coalition, and says the drug-related programs are bringing users, and their dealers, to Harlem from other areas.


Posted by: Fred || 12/02/2021 00:00 || Comments || Link || E-Mail|| [336071 views] Top|| File under:
Joe Biden Balks When Asked if He Will Visit Families of Michigan School Shooting
[BREITBART] President Joe The Big Guy Biden

...46th president of the U.S. Former Senator-for-Life from Delaware, an example of the kind of top-notch Washington intellect hacked up by the World's Greatest Deliberative Body. The guy who single-handedly lost Afghanistan...
balked on Tuesday when asked by

news hound

s if he would visit the victims and families of those affected in a school shooting in Michigan.

"I don't know that I'm able to do that," Biden replied when asked by

news hound

s about whether he would visit the victims. "I don't even have the detail of who the families are."

Biden spoke to

news hound

s as he left Minnesota after traveling to promote his infrastructure bill. He said he talked with Rep. Debbie Dingell (D-MI) about the shooting.

"I think she knew somebody who was there," he said. "I'm not — I don't know anybody who was injured."

A 15-year-old student opened fire with a handgun at Oxford High School in Oxford Township, Michigan, according to reports. Three students were killed — 16-year-old Tate Myre, 14-year-old Hana St. Juliana, and 17-year-old Madisyn Baldwin.
Posted by: Fred || 12/02/2021 00:00 || Comments || Link || E-Mail|| [336069 views] Top|| File under:
Ron DeSantis Floats Major Pay Increases for Law Enforcement
[BREITBART] Florida Gov. Ron DeSantis

...Republican governor of Florida, stone in the shoe of the Dems and their ilk, maybe one-day president...
on Monday announced he is pitching significant pay increases to support the men and women of law enforcement in the next budget."As most of you remember, you go back last year, the summer of 2020, you had huge movements in different parts of the country, municipalities, even state levels, to attack law enforcement, to defund law enforcement," DeSantis said during a

presser

in Orlando, Florida, speaking behind a podium reading, "Florida Supports Law Enforcement."

"And many municipalities did take a huge chunk out of their law enforcement budgets," he continued, noting they are not trying to figure out how to get it back in due to skyrocketing crime.

"It's truly been one of the most disastrous policies that anyone's ever tried to implement — this whole defund law enforcement. And you see the effects of this every single day in jurisdictions" that introduce policies that are soft on crime, he continued.

DeSantis said he is proud that Florida "never budged an inch" and stood with law enforcement as others walked away, going the extra mile and including thousand-dollar bonuses for every sworn law enforcement officer, first responder, and EMT in the current budget. He wants to carry that on to the next budget as well.




Posted by: Fred || 12/02/2021 00:00 || Comments || Link || E-Mail|| [336071 views] Top|| File under:
Oregon Congressman Peter DeFazio announces he won't seek re-election after 36 years
[KPTV] Congressman

Peter DeFazio

, who has represented Oregon's Fourth Congressional District for 36 years, announced Wednesday he won't seek re-election in 2022.

DeFazio is the longest serving House member from Oregon and the 65th-longest serving member of the House in U.S. history.

"With humility and gratitude, I am announcing that I will not seek re-election next year," DeFazio said in a

blurb

Wednesday. "It has been the greatest honor of my life to serve as Congressman for the Fourth District of Oregon. For 36 years I have fought corporate greed and special interests to benefit Oregon's working families... Thank you for putting your trust in me."
Posted by: Fred || 12/02/2021 00:00 || Comments || Link || E-Mail|| [336068 views] Top|| File under:
Who's in the News
43
[untagged]
2
Migrants/Illegal Immigrants
2
Hezbollah
2
Banditti
2
Govt of Iran
2
Commies
1
Govt of Syria
1
Hamas
1
Houthis
1
ISWAP
1
Jaish-e-Mohammad
1
Narcos
1
Ottoman Proxies
1
Sublime Porte
1
Taliban/IEA
1
[untagged]
1
Antifa/BLM
1
Arab Spring
1
Devout Moslems
1
Govt of Iran Proxies
1
Govt of Iraq
Bookmark
E-Mail Me
The Classics
The O Club
Rantburg Store
The Bloids
The Never-ending Story
Thugburg
Gulf War I
The Way We Were
Bio
Merry-Go-Blog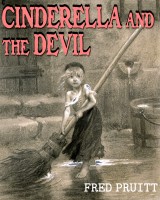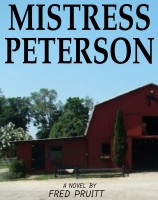 On Sale now!


A multi-volume chronology and reference guide set detailing three years of the Mexican Drug War between 2010 and 2012.

Rantburg.com and borderlandbeat.com correspondent and author Chris Covert presents his first non-fiction work detailing the drug and gang related violence in Mexico.

Chris gives us Mexican press dispatches of drug and gang war violence over three years, presented in a multi volume set intended to chronicle the death, violence and mayhem which has dominated Mexico for six years.
Click here for more information


Meet the Mods
In no particular order...


Steve White
Seafarious
tu3031
badanov
sherry
ryuge
GolfBravoUSMC
Bright Pebbles
trailing wife
Gloria
Fred
Besoeker
Glenmore
Frank G
3dc
Skidmark



Better than the average link...



Rantburg was assembled from recycled algorithms in the United States of America. No trees were destroyed in the production of this weblog. We did hurt some, though. Sorry.
3.238.118.27

Help keep the Burg running! Paypal: