-Great Cultural Revolution
DC homeless encampment in the shadow of Watergate stays for now
[Daily Mail, where America gets its news]
Washington, DC ocals furious about drugs, harassment, human excrement and weapons


Resident group is asking authorities to tear down homeless camps in D.C.


Camps also sprung up on Burke Park, Gompers Park, 9th and Massachusetts


CDC guidelines says homeless people should be allowed to to stay unsheltered


Advocates argue that tearing the camps down would not solve the issue
Posted by: Bubba Lover of the Faeries8843 || 08/01/2021 00:00 || Comments || Link || E-Mail|| [336077 views] Top|| File under:
WaPo and NYT Go Completely Off Script
[Townhall] The White House on Friday called out both The Washington Post and The New York Times for reports regarding the rates at which vaccinated individuals can become infected with the coronavirus.


Deadly coronavirus. Don't forget the "Deadly" part.



White House Deputy Director of Strategic Communications and Engagement Ben Wakana, who also serves on the COVID-19 Rapid Lies Response Team, called out the two news outlets' on Twitter for their reporting.

The Washington Post's report cited a CDC study that highlighted a "massive" outbreak in the state of Massachusetts among vaccinated residents.


That'd seem to run counter to Joe's 'vaccinate everybody' theme.


Wakana then responded to a tweet from The New York Times that claimed the new delta variant spreads equally among vaccinated and unvaccinated individuals.


Perhaps overemphasizing the deadliness of the Deadly Delta Derivative.
Posted by: Bobby || 08/01/2021 00:00 || Comments || Link || E-Mail|| [336102 views] Top|| File under:
-Short Attention Span Theater-
Activist Shaun King lives lavishly in lakefront New Jersey home
[NYPOST] Shaun I do be black! King

...a Wannabe Negro black activist. Really. He's black. Just look at his haircut. They need his leadership! You're supposed to be intimidated, even though he looks like a dweeb....
<

Shaun King

>has built his image on being a champion of the poor and disenfranchised, but the controversial civil rights activist lives like a one-percenter in a sprawling lakefront home, records show.

King, 41, moved earlier this year from a luxury two-bedroom apartment in downtown Brooklyn, to the five-bedroom, 3,000 square foot North Brunswick, NJ, property, with "a lakefront backyard" and gourmet kitchen, according to public records.

The property, surrounded by lush, tall trees, was purchased by King's wife, Rai-Tonicia King, a Ph.D. candidate and educator, in November 2020 for $842,000, public records show.

King has been dogged for years by allegations of shady dealings in his charitable efforts in movements he has founded — including a lack of transparency in money he has raised for several criminal justice initiatives he has backed.
Posted by: Fred || 08/01/2021 00:00 || Comments || Link || E-Mail|| [336103 views] Top|| File under:
Hunter Biden Responds to Critics of Art Sales: 'F*** 'Em'
[NEWS.YAHOO] President

Joe Biden


...... 46th president of the U.S. You're a lyin' dog-faced pony soldier......
's troubled son

Hunter

did not mince words in responding to critics of the stunning prices that his paintings have been fetching.

On the "Nota Bene: This Week in the Art World" podcast, the issue came up when the host began "You seem to have good spirits around the crazed narrative around your paintings. How do you- what's the response to the people who are coming after the prices of the work, the collectors, what is your response to that?"

Biden responded to the favorably phrased question angrily, "Other than f***'em?" he shot back.

Biden's paintings

have been selling for as much as $500,000, the 51-year-old man professes not be playing any part in setting those prices.

"I would be amazed you know if my art had sold at, um you know, for $10," he said.

The younger Biden's paintings have reportedly been selling for between $75,000 and $500,000. Asked about the potential for influence-peddling, the White House has defended Hunter's right to sell his art work and has claimed that he's not involved in conversations about price, which are handled by his gallery.

Implicitly, Biden seemed to recognize what it was that was driving up prices "the price is completely subjective and sometimes it has nothing to do with anything other than, you know, the moment," he explained.

The gallery selling Biden's art will also be keeping the identities of buyers secret, so as to head off any accusations of influence peddling, although nothing is in place to stop the buyers from publicly identifying themselves.
Posted by: Fred || 08/01/2021 00:00 || Comments || Link || E-Mail|| [336076 views] Top|| File under:
'Unprecedented, Unreasonable, Unconstitutional, and Wrong'
[AMGREATNESS] During a status hearing Friday afternoon for

Timothy Hale-Cusanelli

, an Army reservist arrested on January 15 for his involvement in the

January 6

protest in Washington, D.C., an assistant U.S. attorney admitted the government will not meet its discovery obligations for all Capitol defendants until early 2022.


While they're taking their time doing that they'll be offering plea bargains, which means they won't need a show trial.




Kathyrn Fifield

, the lead attorney representing the Justice Department, informed Judge

Trevor McFadden

that the "incalculable" volume of video collected by the government related to the Capitol breach investigation will prevent defendants and their lawyers from accessing the full body of evidence against them for several more months. "No system exists to wrap its arms around [all this evidence]," Fifield told McFadden. This includes at least 14,000 hours of surveillance video plus thousands of hours of body-worn camera footage from law enforcement.


... which couldn't possibly be released piecemeal...


Fifield resisted setting a 2021 trial date for Hale; McFadden and Jonathan Crisp, Hale's court-appointed attorney, told the government last month that unless a plea arrangement was agreed upon, a trial would be set for later this year because Hale already has been incarcerated for more than six months.
Sixth Amendment:

In all criminal prosecutions, the accused shall enjoy the right to a speedy and public trial, by an impartial jury of the State and district wherein the crime shall have been committed, which district shall have been previously ascertained by law, and to be informed of the nature and cause of the accusation; to be confronted with the witnesses against him; to have compulsory process for obtaining witnesses in his favor, and to have the Assistance of Counsel for his defence.

"If we do set a trial date, the government cannot meet discovery obligations until early 2022. That's a conservative estimate," Fifield said.


So that means they'll be unable to prosecute, right?


Despite arresting more than 550 people since January 6, the government still has no platform for posting, sharing, and transferring digital evidence.


"Ineptitude on your part imposes no obligation on me." I dunno who said that. Maybe it was me.


"Due to the extraordinary nature of the January 6, 2021 Capitol Attack, the government anticipates that a large volume of materials may contain information relevant to this prosecution," Fifield wrote in a July 14 filing. "These materials may include, but are not limited to, surveillance video, statements of similarly situated defendants, forensic searches of electronic devices and social media accounts of similarly situated defendants, and citizen tips. The government is working to develop a system that will facilitate access to these materials."


Then again, it might not contain any evidence at all. Maybe it would be best to free the political prisoners, review the evidence, and then bring any charges warranted during the statute if limitations.


At one point, the Justice Department was sharing digital evidence on Blu Ray discs.


Rather than posting it digitally, where they have it stored (and it can be manipulated.).


Earlier this month, the department signed a multi-million dollar contract with Deloitte to create a "massive database" of evidence.


Rantburg maintains a library of 9380 images -- mostly the graphix that appear in the articles. They're accessed through a database, only a single table that contains the relevant information. My last job, before I retired, was a mouse genealogy database. Before that was personal effects of killed and wounded in Iraq and Afghanistan (and other places), again, thousands of items accessed through a single table. There were lots of other tables, but they had to do with shipping information and the victims' demographics, next of kin, case officers, that sort of thing. The prosecution could give me millions of dollars and I'd be happy to help 'em out. Probably take me a couple weeks.


But that process will take several weeks if not months.

"The still-incomplete database has sharply slowed down efforts by prosecutors and defense attorneys to hammer out plea deals for dozens, of not hundreds, of alleged rioters," Politico reported on July 9. "Several defendants have sought quick resolution of their cases only to be told by prosecutors that they must wait until the database is established."


Two weeks, three if I have to go to meetings.


Despite the lack of evidence against him, Hale has been behind bars since January. He is not charged with any violent mostly peaceful crimes but the Justice Department repeatedly—and successfully—has sought his pre-trial detention. (McFadden denied Hale's release in March.)


Good thing he doesn't have a better lawyer. They'd have him committed to a psych hospital. Then they could appoint a conservator with power of attorney, who could accept a fifteen year plea bargain.


An informant wore a wire to record a conversation with Hale about a "civil war" and military

Sherlocks

interrogated nearly four dozen of Hale's co-workers about his alleged "white supremacist" views. (My column explaining the case here.)


We're in the midst of a "civil war" right now. Hale should be asserting rights under the Geneva convention. But since he was unarmed and didn't belong to an organized militia, he has to be regarded as a civilian.


Hale was transported to at least five different prisons before arriving in early February at the D.C. jail specifically used to detain January 6 political prisoners defendants. More than three dozen January 6 detainees are incarcerated at the D.C. Correctional Treatment Facility awaiting trial or plea offers.


They're hoping for plea bargains.


On July 7, the D.C. Circuit Court denied Hale's appeal seeking release.

McFadden scolded the government for its backwards process. "You would not arrest [someone] then gather evidence later. That's not how this works."
When Fifield said full discovery is in the best interest of the defendant, McFadden shot back: "Freedom also is important to the defendant."

The Trump-appointed judge raised concerns over Sixth Amendment violations. "This does not feel what the Constitution [and] the Speedy Trial Act envisions."


It's what it's supposed to protect against.


Despite the government's confession that it is not prepared to make its case against Hale, McFadden set a trial date of November 9, 2021. (He did not release Hale, who has no criminal record, from prison.)

"No January Sixer should be made to suffer in a jail cell while the DOJ continues to delay discovery simply because it can," one defense attorney told me by text this afternoon. "This is unprecedented, unreasonable, unconstitutional, and wrong."
Posted by: Fred || 08/01/2021 00:00 || Comments || Link || E-Mail|| [336090 views] Top|| File under:
Joe Manchin Booed by Democrat Senators for Raising Concerns over 'Infrastructure' Expense
[BREITBART] Sen.

Joe Manchin



...Dem senator-for-life from West Virginia. Manchin is one of the approximately one Dem senators who exhibits more integrity than Jello, often even representing his constituents...
(D-WV) was reportedly booed Thursday by Democrat Senators for raising concerns about the expense of the

$3.5 trillion

"infrastructure" price tag.

"One source described the West Virginian as being 'jokingly booed' by the other senators, but another source in the room did not see it that way," Politico Playbook reported. "Tensions are torquing up among Democrats over the reconciliation bill — or, more precisely, over its proposed $3.5 trillion price tag."

"Manchin views the growing national debt as a heavy burden that will drag down the economy, threaten national security and impose a heavy burden on future generations — fairly typical budget-hawk beliefs," Playbook continued. "Does Manchin's position — and that he was bringing it up at a meeting of his fellow Senate Dems — mean that we're in store for even more haggling over the price tag of the reconciliation bill? Stay tuned."


Posted by: Fred || 08/01/2021 00:00 || Comments || Link || E-Mail|| [336096 views] Top|| File under:
Matt Gaetz and Marjorie Taylor Greene accused of 'trespassing' at prison holding Capitol rioters
[NEWS.YAHOO] A group of GOP

politician

s was turned away from a Washington DC prison as they attempted to inspect the conditions of Capitol rioters

in jug

.


Matt Gaetz

and

Marjorie Taylor Greene

were among the group warned they were trespassing and obstructing the entrance to the correctional facility.

The pair live-tweeted their attempt, along with

Louie Gohmert

and

Paul Gosar

, to make contact with prisoners held on charges related to the

6 January

attack on the Capitol.

"We absolutely are not trespassing and if that attitude is any indication of how they're treating their prisoners inside I have great concerns," Ms Greene told media at the facility.



Posted by: Fred || 08/01/2021 00:00 || Comments || Link || E-Mail|| [336095 views] Top|| File under:
Cori Bush vows to sleep outside Capitol as eviction freeze nears end
[NYPOST] Rep.

Cori Bush



...a member of the progressive Squad. Born in St. Louis, Bush represents Missouri's 1st congressional district that includes all of the city of St. Louis and a large part of northern St. Louis County. Cori sez America is Racist AF...
(D-Mo.) said Friday night that she would sleep outside the US Capitol in an effort to persuade Congress to extend the nationwide moratorium on evictions set to expire Saturday."Many of my

fellow wardheelers

chose to go on vacation early today rather than staying to vote to keep people in their homes," Bush tweeted. "I'll be sleeping outside the Capitol tonight. We've still got work to do."


How very dramatic of her. Enjoy the moquitos and the muggers, my dear.

Bush, 45, who experienced a period of homelessness nearly two decades ago, sent a letter to her colleagues earlier Friday calling on them to stay in Washington DC a little longer before starting their August recess to pass an extension to the moratorium.

"I'm urging you to please hear me out on this issue because as a formerly unhoused Congresswoman, I have been evicted three times myself," she wrote. "I know what it's like to be forced to live in my car with my two children. Now that I am a member of Congress, I refuse to stand by while millions of people are vulnerable to experiencing that same trauma that I did."

In a separate letter later Friday, Bush invited her colleagues to join her "in solidarity" outside the Capitol.

"[W]e must reconvene to protect people from violent mostly peaceful evictions during an deadly pandemic ...," she said. "We need to get this done, and we must not let up."

While some supporters praised Bush for the campout on Twitter, others called the congresswoman out for what they saw as a publicity stunt.


Posted by: Fred || 08/01/2021 00:00 || Comments || Link || E-Mail|| [336086 views] Top|| File under:
Sarah Palin teases 2022 Senate run in Alaska
[NYPOST] Former Alaska Gov.
Sarah Mama Grizzly Palin<

Sarah Palin

>


... the babe libs love to hate ...


said she may yet jump back into politics, teasing the possibility of a Senate run in 2022 against incumbent Lisa Daddy, can I be a senator? Murkowski


... representing K Street ...


."If God wants me to do it I will," Palin told an enthusiastic audience during a discussion last week with New Apostolic Reformation leader Ché Ahn, Right Wing Watch reported.

"I would say you guys better be there for me this time, because a lot of people were not there for me last time," she added, chiding the conservative Christian audience for what she said was their insufficient support during her 2008 vice presidential campaign with Sen.
John Maverick McCain
... the Senator-for-Life from Arizona, former presidential candidate and even more former foot soldier in the Reagan Revolution. As an ordinary citizen he greased the infamous hookers peeing on the Obamabed in Moscow dossier in an attempt to smear President Trump...
During the run, Palin was ruthlessly mocked as an outside-the-beltway lightweight who didn't have the clout to potentially step into the top job. A withering "Saturday Night Live" portrayal by Tina Fey follows her to this day.

Palin said she was keeping an eye on the race, noting dismissively that there was already a "female Republican" who had jumped into the contest but that Palin had "never heard of her."

That Republican, Alaska Department of Administration commissioner

Kelly Tshibaka

, has already been endorsed by former President Trump, who is keen to knock off the Alaska Senator over her vote to convict him on charges of "inciting an insurrection" in the wake of the Jan. 6 Capitol Hill riot.


Posted by: Fred || 08/01/2021 00:00 || Comments || Link || E-Mail|| [336086 views] Top|| File under:
Israel-Palestine-Jordan
And now for something lighter
[JPost] - The Knesset these days looks like an unemployment center surrounded by a city playground. One day someone comes to get a job. The next day it looks like a fistfight is about to break out.

Just take a look at the last week. On Monday, Religious Zionist MK Itamar Ben-Gvir took to the Knesset podium and refused to refer to Joint List MK Ahmad Tibi, who was running the session, by the title "Mr. Chairman," as MKs have traditionally begun their remarks.

When Tibi ordered him to do so, Ben-Gvir refused and called Tibi a terrorist. When Tibi called on Knesset ushers to remove Ben-Gvir from the podium, the MK, who is not exactly small, put up a fight, holding on to the sides of the podium for dear life.

The next day, Shas MK Moshe Abutbul called Labor leader Merav Michaeli a "beginner woman" who made a mistake bringing that "Reform guy" into the Knesset referring to MK Gilad Kariv, a Reform rabbi, who later that day saw the entire Shas Party get up and walk out of the plenum when he took to the Knesset podium.

If that wasn't enough, UTJ MK Moshe Gafni called Prime Minister Naftali Bennett a "murderer," and then MK Ya'acov Litzman yelled at Kariv to "shut up," who in turn called the haredi parliamentarian a "disgrace" and "defender of pedophiles."
Posted by: g(r)omgoru || 08/01/2021 08:03 || Comments || Link || E-Mail|| [336099 views] Top|| File under:
Who's in the News
38
[untagged]
6
Taliban
4
Govt of Iran
3
Govt of Pakistain Proxies
3
Human Trafficking
3
Islamic State
3
Commies
2
Govt of Iran Proxies
2
Arab Spring
2
Muslim Brotherhood
1
[untagged]
1
al-Shabaab (AQ)
1
al-Shabaab (IS-Mozambique)
1
Fulani Herdsmen (Boko Haram)
1
Govt of Syria
1
Hamas
1
Hezbollah
1
Houthis
1
Jaish-e-Mohammad
1
Sublime Porte
Bookmark
E-Mail Me
The Classics
The O Club
Rantburg Store
The Bloids
The Never-ending Story
Thugburg
Gulf War I
The Way We Were
Bio
Merry-Go-Blog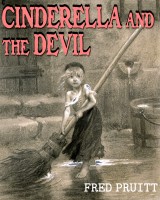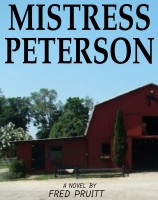 On Sale now!


A multi-volume chronology and reference guide set detailing three years of the Mexican Drug War between 2010 and 2012.

Rantburg.com and borderlandbeat.com correspondent and author Chris Covert presents his first non-fiction work detailing the drug and gang related violence in Mexico.

Chris gives us Mexican press dispatches of drug and gang war violence over three years, presented in a multi volume set intended to chronicle the death, violence and mayhem which has dominated Mexico for six years.
Click here for more information


Meet the Mods
In no particular order...


Steve White
Seafarious
tu3031
badanov
sherry
ryuge
GolfBravoUSMC
Bright Pebbles
trailing wife
Gloria
Fred
Besoeker
Glenmore
Frank G
3dc
Skidmark



Better than the average link...



Rantburg was assembled from recycled algorithms in the United States of America. No trees were destroyed in the production of this weblog. We did hurt some, though. Sorry.
44.192.115.114

Help keep the Burg running! Paypal: