-Short Attention Span Theater-
2 More Texas Dems Who Flew To DC Test Positive For COVID-19, Total Now 5
[DFW.CBSLOCAL] Two more Texas House Democrats who flew to Washington, D.C. last week to block a vote on Republicans' elections bill have tested positive for

COVID-19

, bringing the total to five since Friday.

The Texas House Democratic Caucus on Saturday said one member tested positive on Friday and two others on Saturday. Now, two more have gotten the virus, a person familiar with the situation told CBS News.

All five of the members who tested positive are fully vaccinated.

"The House Democratic Caucus is following all CDC guidance and protocols. This is a sober reminder that COVID is still with us, and though vaccinations offer tremendous protection, we still must take necessary precautions. We are in touch with public health experts in Texas to provide additional guidance. Our caucus will follow all recommendations from public health experts as we continue our work," Texas House Democratic Caucus Chair Rep.

Chris Turner

said in a statement on Saturday.

Later in the evening, State Rep.

Trey Martinez Fischer

, D-San Antonio, said he was one of the two who tested positive on Sunday.

Rep.

Celia Israel

, D-Austin, also said she tested positive this weekend. The other three House Democrats were not identified.


Posted by: Fred || 07/20/2021 00:00 || Comments || Link || E-Mail|| [336096 views] Top|| File under:
-Signs, Portents, and the Weather-
Chicago launches initiative to tackle rampant gun violence
[Iran Press TV] The US state of reliably Democrat Chicago, aka The Windy City or Mobtown
...home of Al Capone, the Chicago Black Sox, a succession of Daleys, Barak Obama, and Rahm Emmanuel...
has launched an initiative to tackle the rising gun violence in one of America's largest cities.

The state has tasked a 50-member group of officers to crack down on the availability of guns in Chicago.

"The point of this investigations team — which is new and unique, and a first in its class — is to get the gun before it hits the streets at the trafficking level," Police Superintendent David Brown said at a news conference. "These third parties need to hear me loud and clear: We're coming for you, and we're going to try to charge you with the highest charge we can, if not in the federal system, then at the state attorney's office."

The recent spike in the number of shootings across the country has become a source of concern for many particularly since the coronavirus (aka COVID19 or Chinese Plague)

...the twenty first century equivalent of bubonic plague, only instead of killing off a third of the population of Europe it kills 3.4 percent of those who notice they have it. It seems to be fond of the elderly, especially Iranian politicians and holy men...
pandemic began.

The illegal gun market is only one of the myriad factors contributing to the situation in the Untied States today.

"Do not buy guns for violent mostly peaceful people is our message, or you will pay the price for them by doing what we hope to be serious time," Brown added, addressing those who buy illegal guns. "Whatever they're paying you to go buy these guns ... it's blood money."

Chicago is no stranger to gun violence but like many other cities in the US it has seen a spike in crime within the past year.


Posted by: Fred || 07/20/2021 00:00 || Comments || Link || E-Mail|| [336090 views] Top|| File under:
-Land of the Free
'Ridiculous': Judge hit for ordering Trump supporter to remove 'F**k Biden' sign from yard
[BIZPACREVIEW] A municipal judge in New Jersey's Roselle Park borough is facing condemnation and scorn for effectively violating a Trump supporter's First Amendment rights because of a complaint reportedly made by the borough's Democrat Party mayor.

That Trump supporter, Andrea Dick, has been displaying a slew of pro-Trump and profanely anti-Biden signs on the fence outside her mother's home.

Or rather, she had been, up until Roselle Park Municipal Court Judge Gary Bundy issued a ruling last Thursday ordering her mother, Patricia Dilascio, to remove the signs containing profanity within a week or face a $250/day fine.

According to NJ.com, the judge argued that the profanity violates a borough ordinance, § 3-8, that explicitly states that homeowners are barred from displaying "any obscene material, communication or performance or other article or item which is obscene within the Borough."

Obscenity is defined by the ordinance as anything that "appeals to the prurient interest," "depicts or describes in a patently offensive way sexual conduct," "depicts or exhibits offensive nakedness" or "lacks serious literary, artistic, political or scientific value."


Posted by: Fred || 07/20/2021 00:00 || Comments || Link || E-Mail|| [336077 views] Top|| File under:
Government Corruption
Florida man sentenced to 8 months for 'entering the Capitol to obstruct Congress' on Jan 6
[PostMillennial] Paul Allard Hodgkins, 38, pled guilty to the charge on June 2. He has no prior criminal history and engaged in no violence while in the capitol.

A man from Tampa, Florida is the first person involved in the

January 6

storming of the Capitol to be sentenced for a felony. The charge is one felony count of "entering the Capitol to obstruct Congress."

"Although you were only one member of a larger mob, you actively participated in a larger event that threatened the Capitol and democracy itself," said US District Court Judge Randolph Moss.

He was sentenced to 8 months in prison for the crime, which he pled guilty to on June 2.

Hodgkins has no prior criminal history and engaged in no violence while in the capitol.

Patrick Leduc, Hodgkin's lawyer, said that Hodgkins is a "law abiding, hardworking, honest, caring, kind, thoughtful, generous, and the kind of person you would want for a neighbor."

Leduc said that on January 6, he "lost his bearings and his way ... made a fateful decision to follow the crowd, and found himself for approximately 15 minutes in a place that he sincerely regrets to have been."

Hodgkins told the judge "I can say without a shadow of a doubt that I am truly remorseful and regretful for my actions, not because I face consequences but because of the damage that day's incident caused and the way this country that I love has been hurt."

"I realize that my involvement did still contribute to the greater problem that took place. The company of us who remained calmer in our protests may have made others feel emboldened," he said.

"The need to deter others is especially strong in cases involving domestic terrorism, which the breach of the Capitol certainly was," Special Assistant US Attorney Mona Sedky said in the sentencing request.

Prosecutors stated in a filing that Hodgkins "contributed to the collective threat to democracy" when he and others interrupted the certification of the 2020 election in congress on January 6. The vote proceeded later that day.

Footage shows Hodgkins inside the Senate chamber on January 6, wearing a Trump 2020 t-shirt, eye goggles around his neck, and carrying a Trump flag.

The sentencing could set the bar for the sentencing of hundreds of other people who illegally breached the capitol building on January 6.

According to federal sentencing guidelines, Hodgkins, who has remained free since his arrest, could have faced between 15 and 21 months in prison.
Posted by: trailing wife || 07/20/2021 00:02 || Comments || Link || E-Mail|| [336079 views] Top|| File under:
Kurt Schlichter: Are There Any Good Apples?
[TOWNHALL] With the latest revelation of massive

FBI



...Formerly one of the world's premier criminal investigation organizations, something for a nation to be proud of. Now it's a political arm of the Deep State oligarchy that is willing to trump up charges, suppress evidence, or take out insurance policies come election time...
incompetence/corruption — turns out the G-men ended up not just screwing up the gymnastics pervert case but lying about it under oath — you have to wonder something. We keep getting told that the rank-and-file are A-OK, that it's just a few

bad apples

up on the top floor who are framing people, botching investigations, not stopping mass killers, urging intrafamilial narcing, and busting LEGO insurrectionists. Fine, great, dandy.

So, where are all the good apples?
Continued on Page 49
Posted by: Fred || 07/20/2021 00:00 || Comments || Link || E-Mail|| [336089 views] Top|| File under:
Douglas County Georgia — Biden Allegedly Gets 100% Of The Vote In Many Batches


[USASUPREME] Former President

Donald Trump



...The tack in the backside of the Democratic Party...
declared his opposition to a high-ranking Georgia Republican's bid for lieutenant governor.Trump invited other Republicans to run against Senate President Pro Tem

Butch Miller

in the statement released late Wednesday.

"I will not be supporting or endorsing Sen. Butch Miller, running for lieutenant governor of Georgia, because of his refusal to work with other Republican senators on voter fraud and irregularities in the state," Trump said. "Hopefully there will be strong and effective primary challengers for the very important lieutenant governor position!"

This statement comes after a series of allegations of voter fraud in Georgia went un-answered by some of Georgia's top-ranking GOP officials.

The other Republicans in the race are

Jeanne Seaver

of Savannah and

Mack McGregor

of Lafayette.

Jones, of Jackson, was stripped of his committee chair post in January after calling for a special session to consider action to overturn Biden's victory. Unlike Miller, Jones also signed a court brief supporting the lawsuit by Texas officials challenging election results in Georgia and other states.

Even though liberal fact-checkers rated these allegations as false, the controversy around the Presidential elections in Georgia didn't stop.

Several months after the elections an image from

Douglas County

Georgia surfaced and allegedly shows that Biden gets 100% of the vote in many batches.

Posted by: Fred || 07/20/2021 00:00 || Comments || Link || E-Mail|| [336084 views] Top|| File under:
Home Front: Politix
Master of Misinformation: Joe Biden's 10 Worst Lies
[Breitbart] President Joe Biden is pushing social media companies to suppress what he calls "misinformation" about coronavirus vaccines, blaming it for stalling the administration's rollout and claiming that bad information is "killing people."

Yet Biden has been assisted by deliberate misinformation by social media companies, who suppressed the (true) story of Hunter Biden's laptop, and he has also produced misinformation, for political advantage, that has damaged the country.

1. Misinformation about neo-Nazis. Biden launched his presidential campaign in April 2019 by claiming that President Donald Trump had referred to neo-Nazis and white supremacists in Charlottesville, Virginia, as "very fine people." In fact, Trump had said they should be "condemned totally." Biden did not invent the lie, but by repeating it, he convinced many Americans that their president was a Nazi sympathizer, and stoked racial tensions that fed nationwide unrest.

2. Misinformation about the coronavirus vaccine. In August 2020, then-candidate Biden told Americans they could not trust a vaccine that was being produced by Trump's Operation Warp Speed. "It's not likely to go through all the tests and the trials that are needed to be done," Biden said, slandering the Food and Drug Administration (FDA). He also said Trump was "moving it quicker than the scientists think it should be moved," falsely claiming the authority of science.

3. Misinformation about officer-involved shootings. When police shot Jacob Blake Jr. in Kenosha last August, Biden called Blake "a victim of excessive force" and said that "the officers must be held accountable." In fact, Blake was armed with a knife; had fought with officers; and was wanted on an outstanding warrant for sexual assault. A subsequent investigation exonerated the officers. Biden's lie fueled outrage that had already exploded into riots on Kenosha's streets.

4. Misinformation about Antifa and riots. As violent radicals affiliated with the Antifa movement attacked a federal courthouse in Portland, Oregon, for several months, firing incendiary devices and shooting laser beams at federal law enforcement officers, Biden claimed that the feds were "brutally attacking peaceful protesters." His demonstrably false claim gave political cover to the radicals, who continued their destruction — in Portland, Kenosha, and elsewhere.

5. Misinformation about China's threat to the U.S. Biden consistently downplayed the threat that China poses to the U.S. and the free world in general. In January 2020, he dismissed President Trump's coronavirus travel ban on China as "hysterical xenophobia." On the campaign trail, he continued to ridicule the idea that China was an economic competitor to the U.S. Today, the Biden administration is struggling to deal with Chinese (and Russian) cyberattacks on the U.S.

6. Misinformation about military deaths. Biden claimed on the campaign trail last year that there had been 6,114 military deaths from the coronavirus pandemic, for which he blamed President Trump. The real number was seven. Biden also repeated debunked claims that Trump had referred to American soldiers as "suckers" and "losers." Ironically, once he was president, Biden failed to recognize the anniversary of D-Day, dishonoring the troops he promised to honor.

7. Misinformation about economic re-openings. Biden claims credit for the ongoing economic recovery. But when several Republican-led states opted to drop their mask mandates and other coronavirus restrictions in March, Biden accused them of "Neanderthal thinking," saying that their decision to drop mandates was "a big mistake." Instead of going up, coronavirus cases in those states declined — and jobs also soared, for which Biden has falsely taken credit.

8. Misinformation about Trump and Lafayette Square. Biden claimed repeatedly that President Trump used tear gas to clear peaceful protesters from Lafayette Square last June so that he could have a "photo-op" at which he held a Bible upside-down. Not one bit of that was true, but Biden repeated it again in the wake of the January 6 Capitol riot, stoking divisions that led to Trump's second failed impeachment. In June, an inspector general's report cleared Trump entirely.

9. Misinformation about Hunter Biden's laptop and Russian "misinformation." The Biden campaign told reporters that stories about Hunter Biden's laptop were "Russian misinformation." In fact, the stories turned out to be true, showing that Hunter Biden had set up meetings with his father and his foreign business partners, and that he had sought overseas business opportunities using his father's name. Biden's claims were "misinformation" designed to mislead the electorate.

10. Misinformation about Republicans and "Jim Crow." Biden has repeatedly referred to Republican-backed ballot integrity legislation as the new "Jim Crow," accusing states like Georgia and Texas of trying to disenfranchise black voters. In fact, many of these new voting laws expand opportunities to vote, and are more liberal than the restrictive voting laws in Biden's home state of Delaware. Biden's slander is designed to stoke racial tensions for political gain.
Posted by: Besoeker || 07/20/2021 01:24 || Comments || Link || E-Mail|| [336084 views] Top|| File under:
Klobuchar: Infrastructure bill could include voting measures
[KSTP] Congressional Democrats are exploring ways to include financial incentives for states to expand voting access as part of a massive infrastructure bill, a key senator said Sunday.

Democrats have been struggling to get their marquee election reform bill passed in an evenly split Senate, where Republicans remain unified in their opposition and rules require 60 votes to advance most pieces of legislation.

Sen. Amy Klobuchar

Senatrix from Minnesota, candidate for the Dem presidential 2020 nomination. You can tell the kind of husband a boy will make by the way he treats his mother. You can tell the kind of leader a politician will make by the way he treats his staff. Klobuchar is reportedly overbearing, snide, and dictatorial with her people. She see this as merely getting the best from them. Her name spelled backward in the Russian alphabet would be "Rachubolk," which sounds pretty daggone suspicious...
, a Democrat from Minnesota who chairs the powerful Senate Rules Committee, said in an interview that the priority continues to be passing the legislation known as the For the People Act, which would usher in minimum voting standards in the U.S. such as automatic and same-day voter registration, early voting and no-excuse absentee voting.

But Klobuchar noted that Democrats could also use the process known as reconciliation to advance financial incentives for states to adopt certain reforms. Election systems have been designated critical infrastructure on par with the nation's power plants, banks and dams.

"You can do election infrastructure in there because that is part of infrastructure," Klobuchar said. "It's no substitute for the For the People Act, but it is something we can start working on immediately and are working on right now."

Pushing election-related measures into the infrastructure bill would be a high-stakes gambit with no guarantee of success.

Under the congressional budget process, certain measures regarding revenues, spending and the debt can be approved with a 51-vote threshold, which is why Democrats are pursuing it. The process allows them to bypass a near-certain filibuster from Republicans.

But there's a catch: The Senate's nonpartisan parliamentarian can rule for the removal of any provision not directly related to the budget, or items whose budget impact is "merely incidental" to their intended policy changes.

In the end, Democrats would not achieve their goal of federal standards through the infrastructure bill alone but could incentivize some states to move in that direction.

"Money with incentives has passed before. So let's see what we can get approved," Klobuchar said. "But again, that is only part of it. Look, it's not the whole thing, right? But it's a tool you don't want to let go."
Posted by: Fred || 07/20/2021 00:00 || Comments || Link || E-Mail|| [336086 views] Top|| File under:
Who's in the News
31
[untagged]
7
Islamic State
5
Taliban
3
Commies
2
Sublime Porte
2
Antifa/BLM
2
Govt of Iran
2
Govt of Iran Proxies
2
Govt of Iraq
1
[untagged]
1
al-Nusra
1
al-Qaeda
1
Govt of Pakistan
1
Govt of Syria
1
Hamas
1
Hezbollah
1
ISWAP
Bookmark
E-Mail Me
The Classics
The O Club
Rantburg Store
The Bloids
The Never-ending Story
Thugburg
Gulf War I
The Way We Were
Bio
Merry-Go-Blog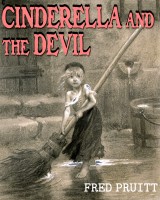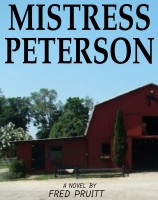 On Sale now!


A multi-volume chronology and reference guide set detailing three years of the Mexican Drug War between 2010 and 2012.

Rantburg.com and borderlandbeat.com correspondent and author Chris Covert presents his first non-fiction work detailing the drug and gang related violence in Mexico.

Chris gives us Mexican press dispatches of drug and gang war violence over three years, presented in a multi volume set intended to chronicle the death, violence and mayhem which has dominated Mexico for six years.
Click here for more information


Meet the Mods
In no particular order...


Steve White
Seafarious
tu3031
badanov
sherry
ryuge
GolfBravoUSMC
Bright Pebbles
trailing wife
Gloria
Fred
Besoeker
Glenmore
Frank G
3dc
Skidmark



Better than the average link...



Rantburg was assembled from recycled algorithms in the United States of America. No trees were destroyed in the production of this weblog. We did hurt some, though. Sorry.
34.204.181.91

Help keep the Burg running! Paypal: