-Great Cultural Revolution
Steve Scalise Makes Things Uncomfortable for Nancy Pelosi as 'Defund the Police' Debate Is Revived
[REDSTATE] Much to the delight of House and Senate Republicans, Democrats including the Biden administration, the same old faces in slightly different places, the same old ideas, the same old graft

...knaves, footpads, and adjusters employed by the Biden Crime Family. They leave a trail of havoc everywhere they turn their attention, be it the nation's borders, the Keystone XL Pipeline, or epidemics, sometimes on purpose, most times through sheer arrogant ineptitude. They learnt this stuff in college, you know...
have calculatedly revived the national debate


... an expenditure of personal wind at the national level that leads to face-making and other histrionics but can't be shown to have ever solved an issue ...


over defunding the police, laughably now trying to portray GOP members of Congress as the ones who really want to yank funding from the brave men and women across the country who put their lives on the line every day to keep their communities safe.But no matter how hard they try, the tactic is blowing up in their faces big time, as my colleague Nick Arama reported Monday.

Helping in the effort to make Democrats squirm even more over their stupid decision to gaslight the American people over the issue was House Minority Whip Steve Scalise (R-La.), who appeared on Fox News this morning and made things rather uncomfortable for House Speaker Nancy San Fran Nan Pelosi


Congresswoman-for-Life from the San Francisco Bay Area, born into a family of professional politicians. On-again-off-again Speaker of the House. It's not her fault when they lose, but it's her accomplishment when they win. Noted for her heavily botoxed grimace and occasional senior... uhhh... moments...


(D-Calif.) and company as he threw her anti-police rhetoric and that of her colleagues right back in their faces.

"Everybody knows it was Democrats who started this crazy, radical,

bully boy

move to defund police," Scalise stated. "All the big city mayors that defunded their police, whether it's New York, Los Angeles, reliably Democrat Chicago, aka The Windy City or Mobtown
...home of Al Capone, the Chicago Black Sox, a succession of Daleys, Barak Obama, and Rahm Emmanuel...
— they're all Democrats."

Then Scalise turned up the heat on Pelosi and other Congressional Democrats, noting that "Speaker Pelosi just recently called police 'stormtroopers.'" Also, he pointed out, "you had one of her top lieutenants in Congress on the Democrat side [say] police are inherently racist and need to be abolished."

"Now they're seeing the dumpster fire they created," he observed before dropping facts about crime in Democrat-run cities. "I mean crime's up — almost 80 shootings in Chicago over the weekend where they defunded police. And so what is their answer to admit they were wrong? They never admit they were wrong. They're just going to try to blame somebody else."
Posted by: Fred || 06/30/2021 00:00 || Comments || Link || E-Mail|| [124 views] Top|| File under:
Government Corruption
USB Drives Were Suspiciously Stolen, Transferred and Inserted Into Voting Systems Used in Swing States in 2020 Election
[GatewayPundit] In multiple swing states flash drives (USBs) used in the 2020 Election process were reported either missing or suspiciously inserted into the voting systems used in the election.

Arizona
In Arizona, on November 5th a home was raided and USBs were obtained along with hard drives and computers.

What was an individual doing with these items only a couple of days after the election?

Georgia
In the State Farm Arena in Fulton County Georgia we identified numerous activities where USBs were transferred suspiciously between election personnel. One was a strange pass between a mother and her daughter, two elections workers made famous due to their suspicious activities during the election

Another suspicious pass occurred with a guy we labeled the "USB Guy".

In Gwinnett County an official admitted to taking data from the Election Management System, plugging it into a laptop, then filtering it with Excel. This circumvented the rules that external software isn't allowed on election machines. However, rather than being upset with this activity, Georgia election COO (or whatever his title is) Gabe Sterling went off on the media for reporting this.

Pennsylvania
On October 1, 2020, it was reported that an election laptop and memory sticks (USBs) were stolen in Pennsylvania

On November 12th, only a few days after the election, a report was released from the Trump team stating that outsiders with USBs and VCards were allowed in Pennsylvania counting areas with no observers present.

In late November in Pennsylvania, a very credible witness described how he personally observed dozens of USB cards being uploaded to voting machines which resulted in 50,000 votes for Joe Biden in a short period of time. (This may be the same individual who was referenced in the report above.)

Wisconsin
We reported on a missing flash drive in Milwaukee at the same time the city recorded 120,000 votes, all for Joe Biden, on the morning of November 4th.

In Summary
One IT expert reached out to us a few days after the election and shared some information on the voting systems used in US elections. This IT expert located a previous audit report from an audit of the Dominion voting system in California. In the audit report the state of California showed a high-level diagram of the Dominion system which is likely similar to the set up in Pennsylvania and other locations:

This diagram showed that there are laptops or workstations onsite that some of the workers can access after the ballot images are scanned in. Our expert stated that he kept thinking about the USB drives and immediately noticed this is where election data (i.e. forged/faked images) could be inserted or changed.

When a number of USBs in a location go missing or are lost, the proper response would be for the location or district where the USBs went missing to replace all USBs in the locations or districts with similar credentials as the missing USBs. There is no indication that this happened in the 2020 Election.

In addition, per a discussion with one top security expert, the protocol related to the transfer of USBs in Arizona and other states appears to have changed for this election. Rather than individuals from each location transporting the USB to the tabulation centers and signing off on their activities which provides the proper chain of control, this year something different took place. Individuals from the state or from some election-related entity picked up the USBs at all locations and transported them to the location where the results were tabulated. The reason for this change was blamed on COVID or rather, COVID was used to make this change.

This whole scenario opened the door to manipulation of votes through the USBs before they were delivered to the location where they were to be counted.

The safekeeping and security of USBs used in the 2020 Election were very weak or even absent. There is evidence showing a pattern of USB abuse in swing states where Biden was eventually awarded the win.
Posted by: Tholutle Thurong5512 || 06/30/2021 12:51 || Comments || Link || E-Mail|| [164 views] Top|| File under:
Arizona's Maricopa County to replace all voting machines after GOP audit
ULULULULULULULULULU!
[THEHILL] Arizona's Maricopa County announced Monday that it plans to replace all of the voting machines that were turned over to the state Senate and other officials overseeing the audit of 2020 presidential election results.

The Maricopa County Board of Supervisors released its response to a May letter from Arizona Secretary of State Katie Hobbs (D), in which she expressed concerns "regarding the security and integrity of these machines, given that the chain of custody, a critical security tenet, has been compromised and election officials do not know what was done to the machines while under Cyber Ninjas' control."

In response, the county told Hobbs it "shares your concerns" and added that the board acknowledges the secretary of state's "authority as Arizona's Chief Election Officer to determine what equipment is acceptable for use in Arizona's elections."

"Accordingly, I write to notify you that Maricopa County will not use the subpoenaed election equipment in any future election," Monday's letter added.

In a

blurb

announcing the decision, the county vowed to "never use equipment that could pose a risk to free and fair elections."

The announcement comes after the Arizona Senate in April acquired the voting machines from Dominion Voting Systems, in addition to nearly 2.1 million ballots and voter information from the Nov. 3 election through a court-approved subpoena as part of its election recount.

The Arizona Senate turned over the voting machines to Cyber Ninjas, the firm contracted to oversee the audit, to determine if any of the equipment had been hacked or manipulated.

A previous independent audit ordered by Maricopa County has already found that there were no irregularities or issues with the voting machines or their tabulation of votes.

The Cyber Ninjas audit was spurred by Republicans in the state who expressed concerns on the validity and integrity of the county's election results after repeated unsubstantiated claims of widespread fraud in the 2020 election that have been advanced by former President Trump and his allies.

Hobbs, among other Democrats and voting analysts, have condemned the ongoing audit, which has lasted much longer than previously anticipated, as a partisan move based on unfounded conspiracy theories.
Posted by: Fred || 06/30/2021 00:00 || Comments || Link || E-Mail|| [153 views] Top|| File under:
Home Front: Politix
Biden Campaign Oversaw Theft of Living And Dead Identities For Absentee Ballots In 2020 Election
[National File] Sheila Jackson Lee Campaign Assistant, A Convicted Forger, Mailed In False 2020 Ballot Applications

Identities of living and dead people were stolen in Harris County, Texas to fraudulently vote in the 2020 election, according to bombshell audio obtained by NATIONAL FILE. A convicted forger who mailed the fraudulent ballot applications in Democrat Congresswoman Sheila Jackson Lee's district worked as a campaign assistant for Sheila Jackson Lee's 2020 campaign, and has gotten paid by Jackson Lee's campaign efforts in the past. The Joe Biden campaign's 2020 Texas political director Dallas Jones oversaw this alleged voter fraud operation and he was interrogated by the FBI in the last weeks of the 2020 election according to insiders. The audio below includes phone calls in which people confirm that their identities or the identities of their dead relatives were stolen in Harris County. This information has been provided to the Texas Secretary of State for the purpose of aiding Texas Attorney General Ken Paxton's office in formal investigations.

AUDIO CLIP 1: WOMAN SURPRISED TO FIND OUT SHE HAS BEEN VOTING: "They've got a Sylvia Thomas…voting in Harris County," said private investigator and former FBI Special Surveillance Group member Charles Marler, who called Sylvia Thomas and correctly cited her February 19, 1940 birth date. Sylvia Thomas says "I've been away from Harris County" and confirmed that she has not voted in Harris County in recent years even though someone has been obtaining absentee ballots on her behalf. The woman does not recognize the name of Tomar Bishop, who obtained the absentee ballots associated with Thomas' identity, or Gloria Palmer, the recent Sheila Jackson-Lee campaign PAC vendor who oversaw Tomar Bishop. Sylvia Thomas wonders "What else are they doing?" in addition to fraudulently voting on her behalf. Here is Sylvia Thomas' absentee ballot application in the 2020 election (with her address obscured), which is just one of the fraudulent absentee ballot applications in the possession of NATIONAL FILE:
Posted by: Flainter Omert3830 || 06/30/2021 01:17 || Comments || Link || E-Mail|| [318 views] Top|| File under:
NY Mayoral Candidate Eric Adams Demands Explanation After 150K Vote - Irregularity- Narrows Lead
*Snicker* Caught with their pants down as a result of the attention following the 2020 election. A promising omen for 2022 and 2024. Also, let us note that while Mr. Adams is the only Democratic law and order candidate, he appears otherwise Progressive.

[Zero Hedge] Hours after the New York City's Board of Elections released an updated ranked voting tally for the Democratic Primary which showed frontrunner Eric Adams' lead shrinking considerably, BOE officials acknowledged a 'discrepancy' in the ballot count.

At issue: on the day of the primary, the BOE reported just under 800,000 votes with 96.6% of scanners reporting. On Tuesday, however, the tally was 941,832 votes - nearly 20% higher, according to PIX11.

We are aware there is a discrepancy in the unofficial RCV round by round elimination report. We are working with our RCV technical staff to identify where the discrepancy occurred. We ask the public, elected officials and candidates to have patience.

— NYC Board of Elections (@BOENYC) June 29, 2021

The new figures narrows Adams' lead over former sanitation commissioner Kathryn Garcia to just 51.9% (368,898) to 48.9% (352,990) - while there are still 100,000 absentee ballots which need to be processed, and could tip Garcia over the top

In response, Adams' campaign fired off a statement questioning the count, and demanding an explanation for the "irregularities."

"The vote total just released by the Board of Elections is 100,000-plus more than the total announced on election night, raising serious questions," reads the statement. "We have asked the Board of Elections to explain such a massive increase and other irregularities before we comment on the Ranked Choice Voting projection."

Eric Adams says "irregularities" in ranked choice voting results for the New York City mayor race raises "serious questions," as absentee ballots could sway the election.

Eric Adams: 51.9% (368,898)
Kathryn Garcia: 48.9 (352,990)

Adams +15,908 (≈120k remaining) pic.twitter.com/0uqtIQnsqe

— Alex Salvi (@alexsalvinews) June 29, 2021
Liberals, in response, accused Adams of going 'full Trump' and spreading 'the big lie' - that the election isn't as secure as advertised.

Seems pretty insulting to imply that Eric Adams is somehow following and copying Trump instead of making his own choices.

Seems desperately partisan to blame Trump for a Democratic NYC Mayoral candidate's actions.

Why are so many liberals rooting for Garcia over Adams? https://t.co/WsksLgYgY2

— Glenn Greenwald (@ggreenwald) June 29, 2021



Posted by: Glomomble Thirong2242 || 06/30/2021 00:00 || Comments || Link || E-Mail|| [163 views] Top|| File under:
Hagerty hits Biden admin for lack of transparency over 'concerning' child migrant flights into Tennessee
[FoxNews] Sen. Bill Hagerty, R-Tenn., is raising concerns about an alleged lack of transparency from the Biden administration on the transportation of child migrants into Tennessee and other states, saying questions remain unanswered about what he called the "distribution network" to get migrants into the U.S.

"The Biden administration will not tell us how many people they are shipping into Tennessee and I'm sure this is the case across the nation," Hagerty told Fox News in an interview. "But there is clearly a plan in place, there's clearly a distribution network in place to distribute the people they are processing in droves across the border into the interior of the United States and as I said, this border crisis is turning every town into a border town today."

The Biden administration has been dealing with a surge in migration at the border, including a spike in unaccompanied migrant children that hit historic highs a few months ago but has lowered since then.

Border Patrol is still seeing hundreds of child migrants come to the border a day, many of them dropped and left to fend for themselves, and the Biden administration is not returning them via Title 42 public health protections. Instead, they are being transported to Health and Human Services (HHS) custody, where there are currently about 15,000 migrants, and then they are united with an adult parent or sponsor in the country.

The administration has been paying for the children's transport costs, or for the sponsors to come and pick up their children from a government facility. That means children have been transported across the country to sponsors – sparking the ire of a number of Republicans, particularly in Tennessee.

Both Hagerty and Sen. Marsha Blackburn, R-Tenn., have introduced legislation that would require the HHS and the Department of Homeland Security to consult in advance with officials in jurisdictions affected by federally funded migrant resettlement. They, along with the governors of Tennessee and Iowa, have written to the administration requesting details.

"Both Iowa and Tennessee have faced a series of disturbing incidents involving the transport of unaccompanied children into our states, under the cover of darkness, with no advance notification," a letter from the governors says.

The governors highlighted a number of reported flights into Chattanooga in May, where they say state agencies were initially told federal agencies had no knowledge of the flights – although the flights were confirmed by the White House a few days later.
Posted by: Skidmark || 06/30/2021 00:00 || Comments || Link || E-Mail|| [122 views] Top|| File under: Human Trafficking
Who Is Running the Administration

[REDSTATE] The White House put out the announcement this morning that President Joe Biden
...... 46th president of the U.S. Old, boring, a plagiarist, fond of hair sniffing and grabbing the protruding parts of women, and not whatcha call brilliant... or is that an act?......
and her husband, Joe, will be making a stop at the Miami Beach enclave of Surfside, the site of the tragic condominium collapse. This is not too surprising of a visit, as Presidents frequently make tours of disaster areas, meeting with local officials and emergency experts, and coordinating relief efforts.It just seems like it was the kind of detail someone should have told the White House Press Secretary.

It was less than 24 hours ago when Jen Psaki

...a valley girl who woke up one morning and found she was spokeswoman for the U.S. Department of State under Obama. A new American success story, under Biden she became spokeswoman for the whole administration, and she was even able to get her sister a job...
was asked about a Biden trip to Miami and she said directly that there was no intention for him to go there. "President Joe The Big Guy Biden
...46th president of the U.S. We get to suffer the consequences...
has no plans at this time to travel to the site of a deadly condo building collapse in South Florida," she said in response. "We don't want to draw resources that are needed in the ongoing search and rescue operations and efforts. We will remain in contact with officials on the ground."




Posted by: Fred || 06/30/2021 00:00 || Comments || Link || E-Mail|| [184 views] Top|| File under:
California bans state travel to Florida, 4 more over anti-LGBTQ laws
[NYPOST]

Caliphornia, an impregnable bastion of the Democratic Party,

officials have added Florida and four other states to a list of places where state-funded travel is banned over laws that purportedly discriminate against LGBTQ individuals.State Attorney General Rob Bonta, a Democrat, announced Monday that Arkansas, Montana, North Dakota and West Virginia had joined Alabama, Idaho, Iowa, Kansas, Kentucky, Mississippi, North Carolina, Oklahoma, South Carolina, South Dakota, Tennessee and Texas on the no-go list, which was first created in 2016.

"When states discriminate against LGBTQ+ Americans, California law requires our office to take action," Bonta said in a statement. "These new additions to the state-funded travel restrictions list are about exactly that ... Rather than focusing on solving real issues, some politicians think it's in their best interest to demonize trans youth and block life-saving care.




Posted by: Fred || 06/30/2021 00:00 || Comments || Link || E-Mail|| [231 views] Top|| File under:
Mitt Romney's malicious envy
[AMERICANTHINKER] Willard Mitt Romney, aka Pierre Delecto
...former governor of Massachussetts, the Publican nominee for president in 2012, now Senator from Utah. He is the son of the former governor of Michigan, George Romney, who himself ran for president after saving American Motors from failure, though not permanently. Romney has a record as a successful businessman, heading Bain Capital, and he rescued the 2002 Winter Olympics from the midst of bribery and mismanagement scandals. He is currently a trans Republican and a member in good standing of the Never Trump Party, attempting to assume the mantle of the late John McCain...
prides himself in being a thorn in President Trump's side, but he is just a gnat buzzing about the leftmedia that now reveres him. He's become a joke but has yet to realize that. Romney wins the prize among the pathetic group of RINOS who think they can vanquish Trump by treating him and his supporters like pond scum. The problem with the left and the RINOS is that they assume, with no hint of irony, that they are smart and the rest of us are not. Actually, it is they who are blinkered to the point of blindness.

They take for granted their revealed conviction that Trump supporters and the American citizens of our middle and working classes are unworthy of respect as are all those migrants colonists they've invited to cross our border without regard for the horrific indignities they must endure on their journey north. The Biden/Harris administration knows full well that those

women and kiddies

are subjected to all manner of abuse and torture, that each migrant must pay the cartels, and can enter the country only with their paid permission and wearing a bracelet to confirm that permission.
Continued on Page 49
Posted by: Fred || 06/30/2021 00:00 || Comments || Link || E-Mail|| [198 views] Top|| File under:
Biden expected to sign an executive order going after monopolies that goes BEYOND antitrust legislation to weaken the dominance of huge firms and crack down on mergers
[Daily Mail, where America gets its news]
Aides have drafted an order that would call on DOJ and the Federal Trade Commission to update guidance to be less permissive on mergers


It isn't final and hasn't been presented to Biden, Politico reported


Just a warning shot across various bows, then, and an invitation for counteroffers from interested parties.



Also eyeing agency directives aimed to boost competition


Comes after Biden put anti-trust advocates Lina Khan on the FTC and Timothy Wu on his National Economic Council


And Monday a federal judge dismissed as 'legally insufficient' an FTC complaint labeling social media giant Facebook a monopoly


Move comes as Facebook's value surpassed $1trillion Monday for the first time
Posted by: Skidmark || 06/30/2021 00:00 || Comments || Link || E-Mail|| [151 views] Top|| File under:
Israel-Palestine-Jordan
Chief Rabbi Yosef: Science, math are nonsense, study in yeshiva instead
[JPost] - Chief Rabbi Yitzhak Yosef described Israel's school core curriculum studies program as "nonsense" and said pupils should study in yeshivas instead where only religious studies are taught.

Yosef's comments sparked criticism toward the Sephardi chief rabbi, who was accused of promoting dependence on government handouts and charitable donations instead of advancing self-reliance.

"There is nothing like the holy Torah, the Torah is above everything," said Yosef in a recent synagogue address, first reported by the Kikar Shabbat news website.

"If a pupil is asked where do you want to go, a yeshiva high school [where religious studies are taught together with the core curriculum] or a holy yeshiva, there is no doubt, a holy yeshiva, there is no doubt," declared the chief rabbi.

"There they learn Torah without secular subjects, without the core curriculum, without all this nonsense, they sit and learn."


Talk about back seat drivers.
Posted by: g(r)omgoru || 06/30/2021 04:31 || Comments || Link || E-Mail|| [139 views] Top|| File under:
Who's in the News
45
[untagged]
6
Human Trafficking
5
Islamic State
4
Narcos
4
Commies
3
Taliban
2
Devout Moslems
2
Hamas
2
Lashkar e-Taiba
1
[untagged]
1
Jamaat-ul-Mujahideen Bangladesh (IS)
1
Govt of Iran
Bookmark
E-Mail Me
The Classics
The O Club
Rantburg Store
The Bloids
The Never-ending Story
Thugburg
Gulf War I
The Way We Were
Bio
Merry-Go-Blog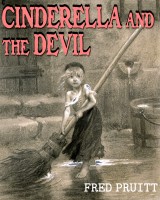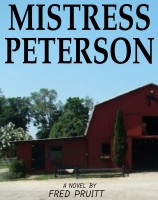 On Sale now!


A multi-volume chronology and reference guide set detailing three years of the Mexican Drug War between 2010 and 2012.

Rantburg.com and borderlandbeat.com correspondent and author Chris Covert presents his first non-fiction work detailing the drug and gang related violence in Mexico.

Chris gives us Mexican press dispatches of drug and gang war violence over three years, presented in a multi volume set intended to chronicle the death, violence and mayhem which has dominated Mexico for six years.
Click here for more information


Meet the Mods
In no particular order...


Steve White
Seafarious
Pappy
lotp
Scooter McGruder
john frum
tu3031
badanov
sherry
ryuge
GolfBravoUSMC
Bright Pebbles
trailing wife
Gloria
Fred
Besoeker
Glenmore
Frank G
3dc
Skidmark
Alaska Paul



Better than the average link...



Rantburg was assembled from recycled algorithms in the United States of America. No trees were destroyed in the production of this weblog. We did hurt some, though. Sorry.
44.197.230.180

Help keep the Burg running! Paypal: