-Short Attention Span Theater-
Hillary Clinton Spotted Out in New York City… Looking a Little Rough
This is what Hillary looks like at last call...


[Gateway Pundit] - It looks like Hillary Clinton has been drinking a little too much Pinot Grigio.

73-year-old Hillary Clinton was spotted in New York Wednesday night...looking a little rough.


Posted by: Raj || 06/25/2021 00:51 || Comments || Link || [336088 views] Top|| File under:
-Land of the Free
Kids get Zumba classes, lack underwear, soap at migrant camps


[WASHINGTONTIMES] Children have faced "frequent lice outbreaks" at one emergency shelter in Texas set up to handle the surge of juveniles jumping the border, a court-ordered audit says.

At a shelter in San Diego, children were denied chances to phone their families for up to three weeks while authorities tried to figure out whether the calls were appropriate and safe.
Continued on Page 49
Posted by: Fred || 06/25/2021 00:00 || Comments || Link || [336077 views] Top|| File under: Human Trafficking
Government Corruption
Giuliani's New York law license suspended over false comments on election fraud
"Ye shall not rear up on your hind legs and proclaim that the Truth is true, lest your betters be forced to destroy you in front of all the world."

[IsraelTimes] Ruling says ex-mayor 'communicated demonstrably false and misleading' statements to public as Trump's attorney.

A US appeals court has suspended Rudy Giuliani from practicing law in New York because he made false statements while trying to get courts to overturn Donald Trump
...The man who was so stupid he beat fourteen professional politicians, a former tech CEO, and a brain surgeon for the Republican nomination in 2016, then beat The Smartest Woman in the World in the general election...
's loss in the presidential race.

An attorney disciplinary committee said in its motion to suspend Giuliani's license that there was "uncontroverted evidence" that Giuliani had made false statements to the courts, the public and

politician

s, as he pushed theories that the election was stolen through fraud.

"This country is being torn apart by continued attacks on the legitimacy of the 2020 election and of our current president, Joseph R. Biden," the committee wrote. "The hallmark of our democracy is predicated on free and fair elections. False statements intended to foment a loss of confidence in our elections and resulting loss of confidence in government generally damage the proper functioning of a free society."

The ruling, signed Thursday, will prevent Giuliani from representing clients as a lawyer.

A message seeking comment about the ruling was sent Thursday to Giuliani and his lawyer.

In the decision, the committee wrote that Giuliani "communicated demonstrably false and misleading statements to courts,

politician

s and the public

on the lam

" as a lawyer for Trump.

Giuliani had claimed that the investigation into his conduct violated his First Amendment right of free speech and that he did not knowingly make false statements, according to the decision.

The court rejected those arguments, noting that in Pennsylvania, Giuliani failed to "provide a scintilla of evidence for any of the varying and wildly inconsistent numbers of dead people he factually represented voted in Philadelphia during the 2020 presidential election."

Giuliani was the primary mouthpiece for Trump's lies after the 2020 election, standing at a

presser

in front of Four Seasons Total Landscaping outside Philadelphia on the day the race was called for Biden and saying they would challenge what he claimed was a vast conspiracy by Democrats.

The lies around the 2020 election helped push an angry mob of pro-Trump rioters to storm the U.S. Capitol on Jan. 6 in a shocking effort to stop the certification of President Joe Biden

...... 46th president of the U.S. Sleazy Dem mschine politician, paterfamilias of the Biden Crime Family......
's victory. And since that time, Republicans have used that lie to push stricter voting laws nationwide.

The suspension comes as Giuliani is under scrutiny by federal prosecutors over his interactions with figures in Ukraine while he was trying to get that country to launch an investigation of Biden's son.

Federal agents raided Giuliani's home and office in April, taking electronic devices, including phones and computers.

The investigation includes an examination of whether Giuliani was required to register as a foreign agent in the U.S. Some of the Ukrainian figures Giuliani was worked with were also interested in getting his help lobbying the Trump administration to dismiss the U.S. ambassador to that country.

That investigation was not a factor in the suspension of his law license.

The suspension won't affect Giuliani's ability to act as a lobbyist or do security consulting, but will likely will prevent him from practicing law in jurisdictions even beyond New York, said David S. Weinstein, a former federal prosecutor.

Giuliani would be obligated to tell other states about the suspension, he said, which "in all likelihood will cause them to say, 'You won't be able to practice here.'"

Posted by: trailing wife || 06/25/2021 00:56 || Comments || Link || [336101 views] Top|| File under:
US Capitol riots: First defendant sentenced, avoids jail
[DW] An Indiana woman has become the first to be sentenced among those charged with participating in the January 6 US Capitol violence. Meanwhile,


...back at the wreckage, Captain Poindexter wished he had a cup of coffee. Even instant would do...


a member of the

Death Eater

Oath Keeper group has pleaded guilty to conspiracy.

A United States federal judge on Wednesday handed down the first sentence against someone charged with taking part in the January 6 insurrection at the US Capitol.

The defendant avoided a prison term after apologizing for her actions.

WHAT THE DEFENDANT SAID IN THE US CAPITOL RIOT TRIAL
Anna Morgan-Lloyd had agreed on a guilty plea deal with prosecutors before the hearing. She admitted that she had illegally entered the Capitol building as Congress certified Joe The Big Guy Biden

...46th president of the U.S. We hold these truths to be self-evident. All men and women created ... by the — you know — you know, the thing...
's November presidential win.

After the riots, the 48-year-old woman from Indiana had described January 6 as the "best day ever" in a Facebook post.

"I was there to support, to show support, for President Trump peacefully, and I'm ashamed that it became a savage display of violence that day," Lloyd told the judge during the hearing which was held via videoconferencing.

"It was never my intent to be a part of anything that's so disgraceful to our American people."

The judge ordered Lloyd to serve three years of probation, pay $500 (€419) in restitution and perform 120 hours of community service.

OATH KEEPER PLEADS GUILTY
A member of the Oath Keepers

Death Eater

group pleaded guilty in a conspiracy case and agreed to cooperate with prosecutors.

Graydon Young pleaded guilty to the counts of conspiracy and obstruction of an official proceeding.

Young was among 15 other members and associates of Oath Keepers who were accused of conspiring to block the congressional certification of Biden's victory.

His guilty plea was the first in the major conspiracy case against members of the group.

Llyod and Young were among thousands of former President Donald Trump
...Oh, noze! Not him!...
's supporters who believed his false claim that the election was stolen and stormed the US Capitol in an attack that stunned the country and the world.

Five people died during the riots.


Three of natural causes during the situation, one of an unconnected stroke the next day, and Ashli Babbitt was shot dead by an unnamed policeman. Not at all the same thing.

Federal authorities are working to identify some 800 people suspected of taking part in the January violence.
Posted by: trailing wife || 06/25/2021 00:00 || Comments || Link || [336096 views] Top|| File under:
Home Front: Politix
Biden's Deal on Infrastructure comes with condition
[AyPee] President Joe Biden has announced a hard-earned bipartisan agreement on a pared-down infrastructure plan that would make a start on his top legislative priority and validate his efforts to reach across the political aisle.

...

The president stressed that "neither side got everything they wanted in this deal; that's what it means to compromise," and said that other White House priorities would be taken on separately in a congressional budget process known as reconciliation, which allows for majority passage without the need for Republican votes.

He insisted that the two items would be done "in tandem" and that he would not sign the bipartisan deal without the other, bigger piece. House Speaker Nancy Pelosi and progressive members of Congress declared they would hold to the same approach.

"There ain't going to be a bipartisan bill without a reconciliation bill," Pelosi said.


The 'no bill without reconciliation' basically makes the bipartisan bill irrelevant.
Posted by: Lord Garth || 06/25/2021 13:10 || Comments || Link || [336074 views] Top|| File under:
'Huge victory': Judge names members of Fulton election board in lawsuit; ballot audit will proceed
[Just the News] An order handed down by a Georgia judge today named several individual members of a county elections board as respondents in an election-related lawsuit, clearing the way for an intensive audit of 2020 absentee ballots in Georgia's largest county.

Superior Court Judge Brian Amero in a Thursday ruling dismissed several claims brought against governmental entities of Fulton County on sovereign immunity grounds, but he allowed the five members of Fulton County's Board of Registration and Elections to be named in the suit.

"Sovereign immunity" is a legal doctrine that holds that governmental parties are protected from many or most forms of lawsuits. In Amero's ruling, he notes that Georgia law stipulates that "no suit alleging violations of due process or equal protection rights under the Georgia Constitution, that seek declaratory or injunctive relief, may be initiated against either the state or county," barring a waiver from the state legislature or the state constitution.

Yet even as he dismissed the government parties in the suit, Amero subsequently moved to add the five members of Fulton's elections board as parties pursuant to a request from the petitioners in the case.
Posted by: Clavilet Unort8876 || 06/25/2021 09:01 || Comments || Link || [336094 views] Top|| File under:
No, Ron DeSantis Did Not Sign Law 'Requiring Students, Faculty Be Asked to Declare Political Beliefs'
Red State


Another day, more hit pieces on Gov. Ron DeSantis from the mainstream media. It just never ends, and will only get worse between now and the 2022 and 2024 election cycles.

The latest round comes courtesy of (surprise) the Washington Post and The Hill, both of which published articles that not only had headlines that were flat out false but also contained information within them that was misleading at best and a lie at worst.

Let's take a look at them.

First up, here was the Washington Post's headline, declaring that the popular Florida Governor had "mandate[d] surveys of Florida students' beliefs":

...The Hill's was even worse. They proclaimed that he signed a law that "require[ed] students, faculty be asked to declare their political beliefs":

The text from the 12-page bill makes that clear (bolded emphasis added):


(b) The State Board of Education shall require each Florida College System institution to conduct an annual assessment of the intellectual freedom and viewpoint diversity at that institution. The State Board of Education shall select or create an objective, nonpartisan, and statistically valid survey to be used by each institution which considers the extent to which competing ideas and perspectives are presented and members of the college community, including students, faculty, and staff, feel free to express their beliefs and viewpoints on campus and in the classroom. The State Board of Education shall annually compile and publish the assessments by September 1 of each year, beginning on September 1, 2022. The State Board of Education may adopt rules to implement this paragraph.

(c) The State Board of Education may not shield students, faculty, or staff at Florida College System institutions from free speech protected under the First Amendment to the United States Constitution, Art. I of the State Constitution, or s. 1004.097.
Posted by: g(r)omgoru || 06/25/2021 04:41 || Comments || Link || [336074 views] Top|| File under:
Yet Another Biden Program Favoring Non-Whites Halted By Federal Judge
[LegalInsurrection] "Plaintiff is a White farmer in Jennings, Florida who has qualifying farm loans but is ineligible for debt relief under Section 1005 solely because of his race." Judge agrees: "Race or ethnicity is the sole, inflexible factor that determines the availability of relief provided by the Government…."

Reuters reports, U.S. judge blocks $4 billion debt relief program for minority farmers:


A U.S. federal judge on Wednesday temporarily blocked a part of the Biden administration's federal stimulus relief package that forgave agricultural debts to farmers of color.

A white farmer named Scott Wynn of Jennings, Florida, in May had challenged U.S. President Joe Biden's plans as he faced farm loans and financial hardship during the pandemic. He said the debt relief program discriminated against him by race.

U.S. District Judge Marcia Morales Howard blocked the government's $4 billion aid package to farmers of color on Wednesday, ruling that the plaintiff had established a "strong likelihood" of the policy violating his right to equal protection under the law.
Posted by: g(r)omgoru || 06/25/2021 03:26 || Comments || Link || [336082 views] Top|| File under:
Joe Biden's BLM Nominee Pushed Population Control, Defined American Children as 'Environmental Hazard'
[Breitbart] Tracy Stone-Manning, President Joe Biden's nominee to be director of the Bureau of Land Management (BLM), described American children as an "environmental hazard" while advocating for slowing U.S. population growth in her 1992 graduate thesis.

The Daily Caller reported on Stone-Manning's thesis, titled "Into the Heart of the Beast| A case for environmental advertising," after which she was awarded a master of science degree in environmental studies. Her thesis, however, amounted to public policy recommendations for the University of Montana described as "environmental education."

Stone-Manning called for an advertising campaign to lessen procreation among Americans, ostensibly towards "environmental" ends. She produced a sample poster deriding a shirtless child as an "environmental hazard."

Her political advertisement asked in its header, "Can you spot the environmental hazard in this photo?" It included the following response:
Posted by: Besoeker || 06/25/2021 00:44 || Comments || Link || [336085 views] Top|| File under:
Mystery: Did Stacey Abrams financial group fund temp agency that staffed Fulton Co. elections?
[Just The News] Cnflicting stories have emerged about whether a personnel group that had staff on the frontlines of Fulton County's contentious absentee ballot scanning process was funded by a microfinance company linked to Georgia Democratic super-activist Stacey Abrams, as state records appear to document a financial arrangement between the two concerns at some point.

Documentation from Fulton County shows that Fulton in late 2019 sought to contract with Atlanta-based Happy Faces Personnel Group "to provide temporary staffing services for Registration and Elections for approximately 340 positions, effective January 1, 2020 through December 31, 2020."

Notes from an investigator commissioned by the Georgia Secretary of State's office confirms the presence of multiple workers from Happy Faces at Fulton County's absentee ballot processing center at State Farm Arena during the Nov. 3 election.
Posted by: Besoeker || 06/25/2021 00:00 || Comments || Link || [336074 views] Top|| File under:
Democrat Mayor Whose Entire Police Command Force Quit Under Her Rule Loses Primary
[DAILYWIRE] One too many scandals hit incumbent Rochester Mayor Lovely Warren to survive this time around.

The embattled Democratic mayor took a shellacking in the polls Tuesday night to primary challenger, fellow Democrat Malik Evans.

Warren, who was first elected in 2013, will not run on another party line, essentially assuring city councilman Evans will become mayor of Rochester.

Evans handily took the race, snagging 66% of the vote.

Warren sparked national headlines last year for her handling of the Daniel Prude case. In September, the entire Rochester Police Department (RPD) command staff, including then-Police Chief La'Ron Singletary, resigned over the handling of the case and Warren's actions.
Posted by: Fred || 06/25/2021 00:00 || Comments || Link || [336091 views] Top|| File under:
Who's in the News
39
[untagged]
5
Taliban
4
Commies
4
Sublime Porte
3
Devout Moslems
3
Islamic State
3
Antifa/BLM
3
Govt of Iran
2
Human Trafficking
1
[untagged]
1
Abu Sayyaf (ISIS)
1
al-Shabaab (AQ)
1
Govt of Syria
1
Hamas
1
Lashkar e-Taiba
1
Palestinian Authority
Bookmark
E-Mail Me
The Classics
The O Club
Rantburg Store
The Bloids
The Never-ending Story
Thugburg
Gulf War I
The Way We Were
Bio
Merry-Go-Blog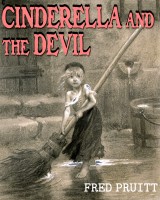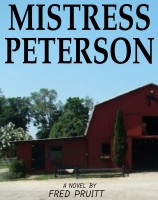 On Sale now!


A multi-volume chronology and reference guide set detailing three years of the Mexican Drug War between 2010 and 2012.

Rantburg.com and borderlandbeat.com correspondent and author Chris Covert presents his first non-fiction work detailing the drug and gang related violence in Mexico.

Chris gives us Mexican press dispatches of drug and gang war violence over three years, presented in a multi volume set intended to chronicle the death, violence and mayhem which has dominated Mexico for six years.
Click here for more information


Meet the Mods
In no particular order...


Steve White
Seafarious
tu3031
badanov
sherry
ryuge
GolfBravoUSMC
Bright Pebbles
trailing wife
Gloria
Fred
Besoeker
Glenmore
Frank G
3dc
Skidmark



Better than the average link...



Rantburg was assembled from recycled algorithms in the United States of America. No trees were destroyed in the production of this weblog. We did hurt some, though. Sorry.
44.212.96.86

Help keep the Burg running! Paypal: