-Lurid Crime Tales-
DOJ's top national security official RESIGNS in the wake of bombshell revelations the department secretly seized cell phone data from Democrats and reporters
[Daily Mail, where America gets its news]
The DOJ's top national security official is resigning after revelations that the department secretly seized records from Democrats and reporters


John Demers will leave his position by the end of next week, a Justice Department official told The Associated Press


The New York Times reported that Demers' departure was planned months ago but now comes in the wake of the bombshell revelations


Democratic Reps. Adam Schiff and Eric Swalwell were targeted, as well as reporters for CNN, The Washington Post and The New York Times

So at least, NOT Americans



'What has happened here are fingerprints of a dictatorship, not a democracy,' said Senate Majority Leader Chuck Schumer on Sunday


Schumer said he wanted Demers, as well as former Attorneys General Jeff Sessions and Bill Barr hauled before Congress


Attorney General Merrick Garland has referred the matter to the Justice Department's inspector general to investigate
Posted by: Skidmark || 06/14/2021 11:51 || Comments || Link || E-Mail|| [302 views] Top|| File under:
Washington Square Park provocateur taunts neighbors: 'You should move'
[NYPOST] The party promoter behind the raucous raves in Washington Square Park shrugged off resident complaints about the landmark's descent into lawlessness, defiantly telling The Post this week that if "Karens and Kevins" don't like it — they should move.

"This is my response to the residents," said David "Shaman" Ortiz, 28. "If you have an issue with amplified sound and you live in the downtown area, you live in the Washington Square Park area, then you should move.

"I'm not letting anybody steal our joy," declared Ortiz, who has a hand in coordinating the unlicensed boxing matches. that have also plagued the park, which has become ground zero for the city's descent into crime and chaos under Mayor de Blasio, as The Post chronicled last month.

Loud music, brazen drug use, fireworks, motorized vehicles and the unlicensed sale of alcohol proliferate nightly as regulations have gone unenforced during the pandemic, forcing the city to recently enact a nighttime weekend curfew.

"Now there are zero rules. Even with the public drug use, there are zero rules. It's all out in the open. It's chaos," said longtime resident Adam Weprin.

But Ortiz, a Queens resident, dismissed those who complain as "Karens and Kevins" — a racially charged dig, typically referring to self-righteous white people.

And he referred to the NYPD as "the biggest gang in New York" in one recent Instagram story and claimed to be the person who got NYPD Chief Terence Monahan to kneel in the park last summer in support of Black Lives Matter.

Neighbors already outraged by conditions at the park vow to stand their ground, for now.

"We're not going anywhere," said William Abramson, the director of brokerage for Buchbinder & Warren Realty Group, the landlord for hundreds of residential and retail properties near the park.

Many of those neighbors, he said, have awoken over the past year to find human waste in their doorways or addicts passed out on their stoops as problems in the park spill over onto neighboring streets.

Abramson's firm hired a private security six months ago to patrol their properties around the Park — an effort he says is a response to the failure of local leaders to address complaints or enforce long-standing regulations.

One neighbor who lives on Fifth Avenue overlooking the park and its triumphal marble arch said "a

bully boy

group started taunting police" as soon as they got there to enforce the curfew Friday night. "It was a staged confrontation by the agitators, it was not some random event."


Posted by: Fred || 06/14/2021 00:00 || Comments || Link || E-Mail|| [143 views] Top|| File under:
-Great Cultural Revolution
Boston school officials resign over texts slamming 'delusional,' 'racist' White parents
[WASHINGTONTIMES]
Two Boston school officials have resigned over surfaced private text messages slamming White parents as "delusional" and "racist."
Boston School Committee Chairwoman Alexandra Oliver-Dávila and committee member Lorna Rivera submitted their resignations after facing backlash for text messages sent to one another during a committee meeting in October.
"Wait until the white racists start yelling at us," Ms. Rivera said to Ms. Oliver-Dávila at the time in a text message obtained through a Boston Globe public records request.
"Whatever. They're delusional," Ms. Oliver-Dávila, who is of Argentinian and Nicaraguan descent, responded.
"I hate WR," added Ms. Oliver-Dávila, referring to West Roxbury, The Globe reported.
"Sick of Westie whites," Ms. Rivera, who is from Puerto Rico, replied.
"Me too. I really feel like saying that," Ms. Oliver-Dávila responded.
Mayor Kim Janey said the resignations leave "a void in Latina leadership on our school committee that I am determined to address," The
News Agency that Dare Not be Named
reported.
"Their private remarks, which were recently made public, were unfortunate and unfairly disparaged members of the Boston Public Schools community," she said.
Ms. Oliver-Dávila and Ms. Rivera issued statements saying they had experienced hardships in their positions.
"It was painful. And in the heat of the moment it caused me to vent by sending inappropriate personal text messages to one of my colleagues," Ms. Oliver-Dávila said. "I regrettably allowed myself to do what others have done to me. I failed my own standards."
Ms. Rivera said, "I am being targeted as a Latina gender studies professor who teaches about racism, patriarchy, and oppression."
She doesn't comprehend that she's being "targeted" because she's a dipshit. She learned how to be that in college.
"Because of the harassment and overwhelming stress from School Committee-related work, my mental and physical health
has tanked
, so I need to resign and recuperate," she said.
Ummm... yeah. Just doing your job for everybody would have been even more trying.
The controversial texts were sent during a virtual school board hearing as it was considering a proposal to temporarily drop the entrance test requirement to the city's exam schools, AP reported.
The meeting also resulted in the resignation of then-committee chairman Michael Loconto, who was overheard mocking the Asian names of people wishing to speak at the hearing, The Globe reported.
How far beyond parody can you go before you meet the other end of yourself?
Posted by: Fred || 06/14/2021 00:00 || Comments || Link || E-Mail|| [105 views] Top|| File under:
Government Corruption
465 arrested in Capitol riot case, including at least 50 who have served in the military
How many of them will actually be charged with anything serious enough to merit more than time served, if that much? Ham sandwiches can be charged easily enough, but that's only the second step...

[EN.ALGHADEERTV.NET] America watched as hordes of rioters broke into the U.S. Capitol on January 6 — crushing through windows, pressing up stairways, and sending

politician

s and law enforcement running for their lives. The flood of protesters who streamed into the Capitol that day left federal authorities with an equally immense task: finding and charging those responsible.

The Department of Justice said that as of Friday, approximately 465 defendants had been arrested in connection with the attack. The government also indicated in a Friday court filing they expect to charge at least 550 people total.

Prosecutors have called the case "unprecedented" in scale, and the government said in a March court filing that the Capitol attack "is likely the most complex investigation ever prosecuted by the Department of Justice."
Continued on Page 49
Posted by: Fred || 06/14/2021 00:00 || Comments || Link || E-Mail|| [143 views] Top|| File under:
Maya Wiley can't contain her contempt for cops, rails against billionaires
[NYPOST] Maya Wiley again proved what a disaster she'd be as mayor last week, by refusing to commit to not disarming cops.

At the debate, WCBS's Marcia Kramer pushed Mayor Comrade Bill de Blasio

...cryptocommie mayor of New York and for some reason a Dem candidate for president in 2020. Corrupt and incompetent, his qualifications for office seem to consist of being married to a black woman, with whom he honeymooned in Cuba. He has a preppy-looking son named Dante, whose Divine Comedy involved getting his back hair up when a police car drove past him slowly. New Yorkers voted for him, so they deserve him...
's former legal adviser on what she thought of state Attorney General Letitia James' suggestion to mandate that law-enforcers use force only as a last resort. Wiley dodged: "Safety is job one, and I'm going to keep New Yorkers safe when I'm mayor."

So Kramer asked if she'd take guns away from the NYPD, and Wiley dropped her bomb: "I am not prepared to make that decision in a debate."

Huh? What decision is there to make? It'd be absurd to disarm the city's cops at any time, let alone one when the bad guys are firing their weapons at an ever-higher rate. Yet Wiley's refusal to commit is an announcement that she finds the idea attractive.

Not that it's a real surprise: Wiley is a police-hater who demonized NYPD officers in a campaign ad in which she claimed cops don't think she and other black New Yorkers "deserve to breathe."

In reality, the NYPD's work has saved tens of thousands of black lives in recent decades, by bringing the murder rate to historic lows — though it's now starting to inch back up because Wiley and her fans imagine that police violence is now the greater threat. Literally: She's vowed to slash the NYPD's budget because "trauma" from dealing with cops is a bigger problem than crime.

In reality, most minority New Yorkers want more cops in their neighborhoods, though of course they want the police to do their jobs as politely as possible. Then too, the force itself is now majority-minority.

All of which is why Eric Adams wisely made fighting crime the signature issue of his campaign and why he leads in the polls. But a large and fractured field plus the advent of ranked-choice voting could let a loon like Wiley sneak into the Democratic nomination and likely victory in the fall — unless all sane New Yorkers make sure to leave her entirely off their ballots and choose only pro-public-safety candidates.

Maya Wiley rails against billionaires — despite big-bucks backing by George Soros

[NYPOST] Mayoral hopeful Maya Wiley has been endorsed by Rep. Alexandria Boom Boom Ocasio-Cortez
Dem Congressgirl from da Bronx in Noo Yawk and leader of the Mean Girl Caucus in Congress. One of the Great Minds of the 21st Century, she is known as much for her innaleck as for her dance moves. She is all in favor of socialism, even though she's fuzzy on the details. She was the inventor of the Green New Deal, though she doesn't talk about it much anymore...
, Public Advocate Jumaane Williams and other fellow Democrats who regularly decry the power of special interests and big money in politics — even though she has for decades been bankrolled by hedge-fund billionaire George Soros
...either Ernst Stavro Blofeld or Auric Goldfinger come true...
Soros, the 90-year-old liberal kingmaker often criticized by Republicans and others for his outsize political influence, has ties to Wiley dating back to the 1990s, and recently pumped $500,000 into an independent expenditure group backing Wiley's City Hall campaign, on top of direct donations.

"If we don't come together as a movement, we will get a New York City built by and for billionaires, and we need a city for and by working people," said Ocasio-Cortez, a self-described democratic socialist representing parts of Queens and the Bronx, in endorsing Wiley earlier this month. "So we will vote for Maya #1."

Wiley, a former MSNBC contributor and legal counsel to Mayor

Comrade Bill de Blasio

, tweeted the quote last week in soliciting campaign donations — to further stock a war chest already directly and indirectly aided by Soros.

A

front man

for Soros confirmed to The Post that the deep-pocketed investor has contributed $500,000 to the independent expenditure group 1199 for Maya, a joint venture with 1199SEIU, an influential healthcare workers union that has endorsed Wiley.

Last week, the union announced a $1.2 million ad-buy backing Wiley, paid for by "1199 for Maya."

As of Sunday afternoon, the lofty sums were not yet reflected on the web site of the New York City Campaign Finance Board, an independent agency dedicated to helping New Yorkers track the flow of money in local politics.


Posted by: Fred || 06/14/2021 00:00 || Comments || Link || E-Mail|| [110 views] Top|| File under:
Eric Adams decries 'open disorder' in NYC parks, calls for comprehensive approach
[NYPOST] Mayoral hopeful Eric Adams on Sunday decried the "open disorder in our parks" after The Post reported on the recent violence and vandalism at Washington Square Park — but he proposed a less "heavy-handed" solution than cops in riot gear.

"Parks in our city are family places. They should not be about drugs and disorder, they should be about our sons and daughters," the Democratic frontrunner told The Post after a campaign stop at a church in Queens.

"We can't have open disorder in our parks," said Adams, a former NYPD cop. "That is not acceptable.

"But we could do it without being heavy-handed in the process," he added.

Adams said the city needs to employ a "real, comprehensive approach" to stop the violence, raucous partying and open drug use — in lieu of the recent strategy of NYPD officers forcefully clearing the park while decked out in riot gear to enforce a since-lifted 10 p.m. curfew.


Posted by: Fred || 06/14/2021 00:00 || Comments || Link || E-Mail|| [71 views] Top|| File under:
New York Times Reports Andrew Weissmann and Robert Mueller Sought, Then Hid, Special Counsel Surveillance of Trump White House Attorney Don McGhan
[The Last Refuge] My headline is what happened, the New York Times headline is massive spin: "Apple Is Said to Have Turned Over Data on Trump's White House Counsel in 2018".

Notice what the New York Times is doing here. Everything about their article is written to hide, obfuscate and ignore the reality of what their article actually is revealing. Look closely:

"tactics by the Trump Justice Department"? This is far beyond spin, it is an intentional effort at cognitive dissonance. Perhaps this article is written now because the Durham investigation is going to reveal how Mueller and Weissmann conducted investigative surveillance over the Trump White House... Likely, but rather than supposition let's just go to the reality of the details.

The headline positions Apple as the center, but the real nub of the revelation is that Weissmann and Mueller used the Special Counsel and FBI to conduct surveillance on the White House legal counsel, and his family, while President Donald Trump was in office. Think about that for a moment. Think about it carefully.

Imagine if Donald Trump allies in the DOJ and FBI were conducting surveillance on Joe Biden's White House legal counsel? The media would go absolutely bonkers... rightfully so; yet, that is exactly what happened when Trump was in office. The intelligence apparatus was weaponized to conduct political surveillance of President Trump, through the White House legal counsel, while he was in office.

THIS IS A MASSIVE issue. Yet the media are downplaying what took place because, well, the stunning abuse of DOJ power is in alignment with their political objectives.

From the article (emphasis mine):


WASHINGTON — Apple told Donald F. McGahn II, the White House counsel to former President Donald J. Trump, last month that the Justice Department had subpoenaed information about an account that belonged to him in February 2018, and that the government barred the company from telling him at the time, according to two people briefed on the matter.

Mr. McGahn's wife received a similar notice from Apple, said one of the people, who spoke on the condition of anonymity to discuss a sensitive matter.

It is not clear what F.B.I. agents were scrutinizing, nor whether Mr. McGahn was their specific focus. In investigations, agents sometimes compile a large list of phone numbers and email addresses that were in contact with a subject, and seek to identify all those people by using subpoenas to communications companies for any account information like names, computer addresses and credit card numbers associated with them.

Still, the disclosure that agents secretly collected data of a sitting White House counsel is striking as it comes amid a political backlash to revelations about Trump-era seizures of data of reporters and Democrats in Congress for leak investigations. The president's top lawyer is also a chief point of contact between the White House and the Justice Department.


Notice what the NYT is doing here? They are attempting to blame Trump for a subpoena against his own White House counsel. Crazy level of spin to cloud the real story of what was going on.

What the special counsel was doing in February 2018 was: (1) covering the tracks of the Obama-era political surveillance; (2) trying to retain their own investigative credibility by hiding prior abuses by the DOJ and FBI during that surveillance; (3) continue surveillance of the Trump administration under the auspices of a "Trump-Russia Collusion/Conspiracy" investigation; and (3) build a fraudulent obstruction case against President Trump in order to remove him from office.
Posted by: Large and Company9026 || 06/14/2021 00:00 || Comments || Link || E-Mail|| [154 views] Top|| File under:
International-UN-NGOs
Joe Biden's G7 Presser Was an Absolute Train Wreck on the World Stage
[Red State] Joe Biden and his overly-ambitious wife have been in the United Kingdom the last week, pretending to be royalty and generally projecting how much the United States is now taking a backseat on the world stage. That's led to several awkward moments, including President Biden seemingly getting confused and having to be ushered away by Jill Biden. Then there was just the general embarrassment of a bunch of out-of-touch, vaccinated world leaders, elbow bumping each other because they are afraid to shake hands.

Things are not fine, and the supposed leaders of the "free world" are projecting weakness at a level that is emboldening bad actors around the world.

Even still, none of that added up to the sheer train wreck that was Joe Biden's G7 presser today. We are in trouble as a nation.


Examples follow:
Posted by: Large and Company9026 || 06/14/2021 00:00 || Comments || Link || E-Mail|| [233 views] Top|| File under:
Who's in the News
26
[untagged]
7
Sublime Porte
5
Islamic State
5
Commies
4
Taliban
3
Antifa/BLM
2
Govt of Iran
2
Govt of Iran Proxies
2
Human Trafficking
2
Houthis
2
Govt of Iraq
1
PLO
1
Govt of Saudi Arabia
1
Boko Haram (ISIS)
1
Abu Sayyaf (ISIS)
1
al-Shabaab (AQ)
1
Hezbollah
1
Govt of Pakistan
Bookmark
E-Mail Me
The Classics
The O Club
Rantburg Store
The Bloids
The Never-ending Story
Thugburg
Gulf War I
The Way We Were
Bio
Merry-Go-Blog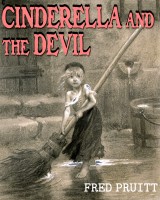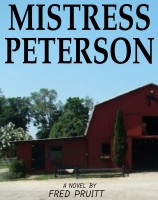 On Sale now!


A multi-volume chronology and reference guide set detailing three years of the Mexican Drug War between 2010 and 2012.

Rantburg.com and borderlandbeat.com correspondent and author Chris Covert presents his first non-fiction work detailing the drug and gang related violence in Mexico.

Chris gives us Mexican press dispatches of drug and gang war violence over three years, presented in a multi volume set intended to chronicle the death, violence and mayhem which has dominated Mexico for six years.
Click here for more information


Meet the Mods
In no particular order...


Steve White
Seafarious
Pappy
lotp
Scooter McGruder
john frum
tu3031
badanov
sherry
ryuge
GolfBravoUSMC
Bright Pebbles
trailing wife
Gloria
Fred
Besoeker
Glenmore
Frank G
3dc
Skidmark
Alaska Paul



Better than the average link...



Rantburg was assembled from recycled algorithms in the United States of America. No trees were destroyed in the production of this weblog. We did hurt some, though. Sorry.
18.232.59.38

Help keep the Burg running! Paypal: